Land Tours: La Gomera Jeep Safari
Location: Tenerife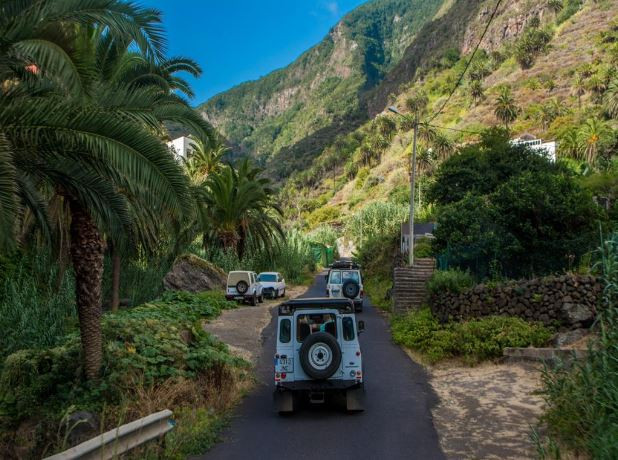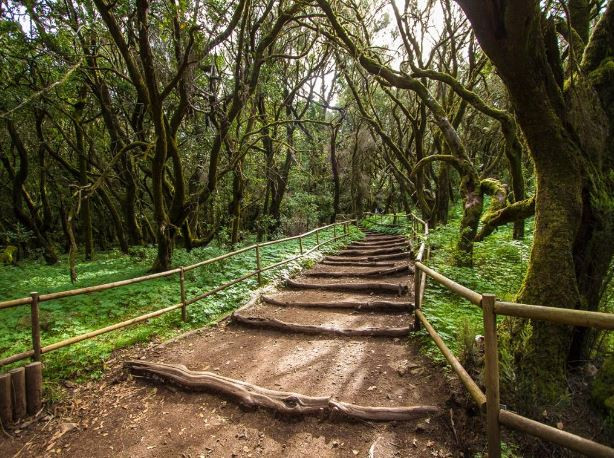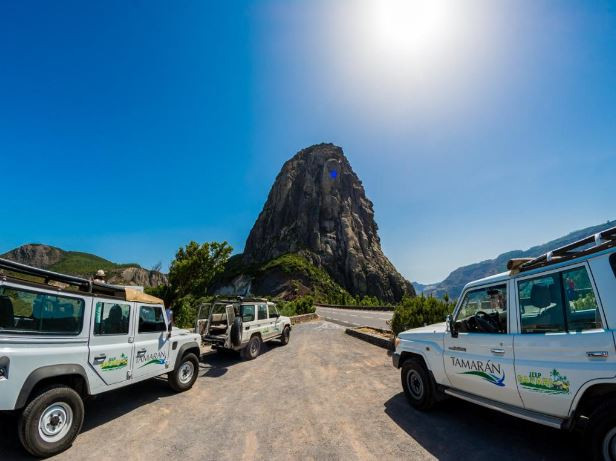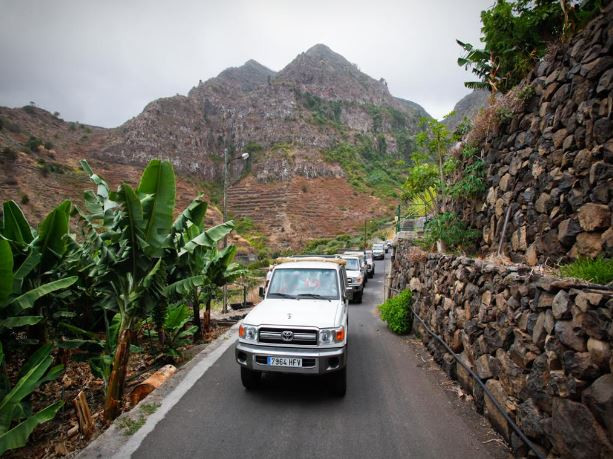 Choose your schedule
09:30 AM - 06:30 PM
$320.21
Choose your schedule
09:30 AM - 06:30 PM
$320.21
Choose your schedule
09:30 AM - 06:30 PM
$320.21
Choose your schedule
09:30 AM - 06:30 PM
$320.21
Choose your schedule
09:30 AM - 06:30 PM
$320.21
Choose your schedule
09:30 AM - 06:30 PM
$320.21
Choose your schedule
09:30 AM - 06:30 PM
$320.21
Choose your schedule
09:30 AM - 06:30 PM
$320.21
Choose your schedule
09:30 AM - 06:30 PM
$320.21
Choose your schedule
09:30 AM - 06:30 PM
$320.21
Choose your schedule
09:30 AM - 06:30 PM
$320.21
Choose your schedule
09:30 AM - 06:30 PM
$320.21
Choose your schedule
09:30 AM - 06:30 PM
$320.21
Choose your schedule
09:30 AM - 06:30 PM
$320.21
Choose your schedule
09:30 AM - 06:30 PM
$320.21
Choose your schedule
09:30 AM - 06:30 PM
$320.21
Choose your schedule
09:30 AM - 06:30 PM
$320.21
Choose your schedule
09:30 AM - 06:30 PM
$320.21
Choose your schedule
09:30 AM - 06:30 PM
$320.21
Choose your schedule
09:30 AM - 06:30 PM
$320.21
Choose your schedule
09:30 AM - 06:30 PM
$320.21
Choose your schedule
09:30 AM - 06:30 PM
$320.21
Choose your schedule
09:30 AM - 06:30 PM
$320.21
Choose your schedule
09:30 AM - 06:30 PM
$320.21
Choose your schedule
09:30 AM - 06:30 PM
$320.21
Choose your schedule
09:30 AM - 06:30 PM
$320.21
Choose your schedule
09:30 AM - 06:30 PM
$320.21
Choose your schedule
09:30 AM - 06:30 PM
$320.21
Choose your schedule
09:30 AM - 06:30 PM
$320.21
Choose your schedule
09:30 AM - 06:30 PM
$320.21
Choose your schedule
09:30 AM - 06:30 PM
$320.21
Choose your schedule
09:30 AM - 06:30 PM
$320.21
Choose your schedule
09:30 AM - 06:30 PM
$320.21
Choose your schedule
09:30 AM - 06:30 PM
$320.21
Choose your schedule
09:30 AM - 06:30 PM
$320.21
Choose your schedule
09:30 AM - 06:30 PM
$320.21
Choose your schedule
09:30 AM - 06:30 PM
$320.21
Choose your schedule
09:30 AM - 06:30 PM
$320.21
Choose your schedule
09:30 AM - 06:30 PM
$320.21
Choose your schedule
09:30 AM - 06:30 PM
$320.21
Choose your schedule
09:30 AM - 06:30 PM
$320.21
Choose your schedule
09:30 AM - 06:30 PM
$320.21
Choose your schedule
09:30 AM - 06:30 PM
$320.21
Choose your schedule
09:30 AM - 06:30 PM
$320.21
Choose your schedule
09:30 AM - 06:30 PM
$320.21
Choose your schedule
09:30 AM - 06:30 PM
$320.21
Choose your schedule
09:30 AM - 06:30 PM
$320.21
Choose your schedule
09:30 AM - 06:30 PM
$320.21
Choose your schedule
09:30 AM - 06:30 PM
$320.21
Choose your schedule
09:30 AM - 06:30 PM
$320.21
Choose your schedule
09:30 AM - 06:30 PM
$320.21
Choose your schedule
09:30 AM - 06:30 PM
$320.21
Choose your schedule
09:30 AM - 06:30 PM
$320.21
Choose your schedule
09:30 AM - 06:30 PM
$320.21
Choose your schedule
09:30 AM - 06:30 PM
$320.21
Choose your schedule
09:30 AM - 06:30 PM
$320.21
Choose your schedule
09:30 AM - 06:30 PM
$320.21
Choose your schedule
09:30 AM - 06:30 PM
$320.21
Choose your schedule
09:30 AM - 06:30 PM
$320.21
Choose your schedule
09:30 AM - 06:30 PM
$320.21
Choose your schedule
09:30 AM - 06:30 PM
$320.21
Choose your schedule
09:30 AM - 06:30 PM
$320.21
Choose your schedule
09:30 AM - 06:30 PM
$320.21
Choose your schedule
09:30 AM - 06:30 PM
$320.21
Choose your schedule
09:30 AM - 06:30 PM
$320.21
Choose your schedule
09:30 AM - 06:30 PM
$320.21
Choose your schedule
09:30 AM - 06:30 PM
$320.21
Choose your schedule
09:30 AM - 06:30 PM
$320.21
Choose your schedule
09:30 AM - 06:30 PM
$320.21
Choose your schedule
09:30 AM - 06:30 PM
$320.21
Choose your schedule
09:30 AM - 06:30 PM
$320.21
Choose your schedule
09:30 AM - 06:30 PM
$320.21
Choose your schedule
09:30 AM - 06:30 PM
$320.21
Choose your schedule
09:30 AM - 06:30 PM
$320.21
Choose your schedule
09:30 AM - 06:30 PM
$320.21
Choose your schedule
09:30 AM - 06:30 PM
$320.21
Choose your schedule
09:30 AM - 06:30 PM
$320.21
Choose your schedule
09:30 AM - 06:30 PM
$320.21
Choose your schedule
09:30 AM - 06:30 PM
$320.21
Choose your schedule
09:30 AM - 06:30 PM
$320.21
Choose your schedule
09:30 AM - 06:30 PM
$320.21
Choose your schedule
09:30 AM - 06:30 PM
$320.21
Choose your schedule
09:30 AM - 06:30 PM
$320.21
Choose your schedule
09:30 AM - 06:30 PM
$320.21
Choose your schedule
09:30 AM - 06:30 PM
$320.21
Choose your schedule
09:30 AM - 06:30 PM
$320.21
Choose your schedule
09:30 AM - 06:30 PM
$320.21
Choose your schedule
09:30 AM - 06:30 PM
$320.21
Choose your schedule
09:30 AM - 06:30 PM
$320.21
Choose your schedule
09:30 AM - 06:30 PM
$320.21
Choose your schedule
09:30 AM - 06:30 PM
$320.21
Choose your schedule
09:30 AM - 06:30 PM
$320.21
Choose your schedule
09:30 AM - 06:30 PM
$320.21
Choose your schedule
09:30 AM - 06:30 PM
$320.21
Choose your schedule
09:30 AM - 06:30 PM
$320.21
Choose your schedule
09:30 AM - 06:30 PM
$320.21
About the Experience
The experience includes everything you could need; We will collect you from your accommodation or a nearby point and transfer you to the departure point. This is either Puerto de la Cruz (northern departures) or Playa de las Américas (southern departures). Then the ferry will smoothly transport you across Atlantic waters to San Sebastián de La Gomera, your first point of contact with an island capable of astonishing locals and visitors alike. Did you know that it has its own whistle-based language, the Silbo Gomero, part of the Cultural Heritage of Humanity?

You'll join a caravan of Jeeps that will travel to the most fascinating features of the island, including Garajonay National Park. You'll be captivated by the friendliness of its people and the incredible natural heritage that surrounds you wherever you look.

This La Gomera Jeep Safari also includes lunch in a local restaurant where you can experience the local delights before setting off for the end of your route.

Finally, the ferry (included) will transport you back to the departure point and you'll return to your accommodation or nearby drop-off point. There's no doubt about it: you'll come back beaming from ear to ear after having visited one of the most unusual islands in the world.

Menu
Vegetable soup
Chicken fillet with vegetable rice and salted boiled potatoes (papas arrugadas)
Banana and ice cream
Bread, green and red pepper sauce (mojo)
*Vegetarian and vegan options available upon request

Drinks
Still water
Red or white wine
Itinerary
Puerto de Los Cristianos
San Sebastián de La Gomera
San Pedro Viewpoint
Hermigua
La Caleta Beach
Agulo
Garajonay National Park Visitor Center
La Laguna Grande
Roque de Agando
San Sebastián de La Gomera
Pick-up at the hotel or a nearby meeting point. From the North Area: Hotels located from La Quinta until Los Realejos. From the South Area: Hotels located from El Medano until Los Gigantes. You must call at least 24 hours before in order to arrange a meeting/pick-up point and time.
We advise you to bring water and something to eat. We also recommend bringing comfortable shoes, drinking water, a camera, a hat, and sun protection.
Earn $500*
towards your next trip
Join our Travel Rewards program and receive $500 just for signing up! As a Travel Rewards Member, you'll receive exclusive offers and early access to special deals and sales.