Sightseeing Tours: Sintra Deluxe - Full Day (lunch not included)
Location: Lisbon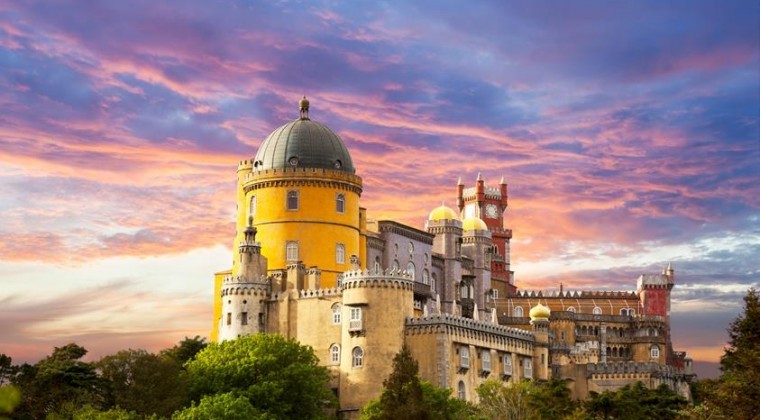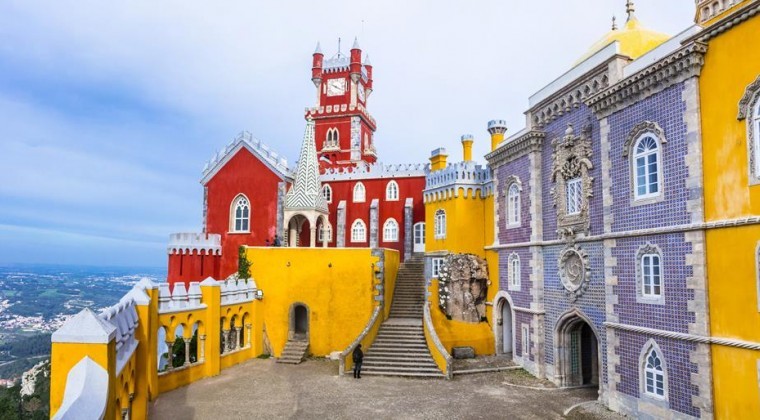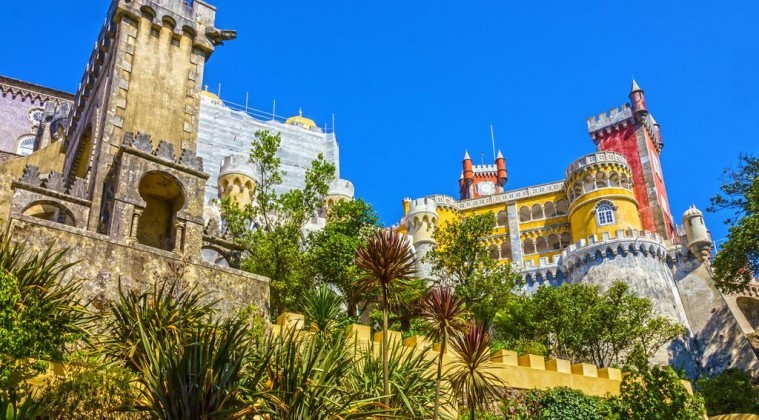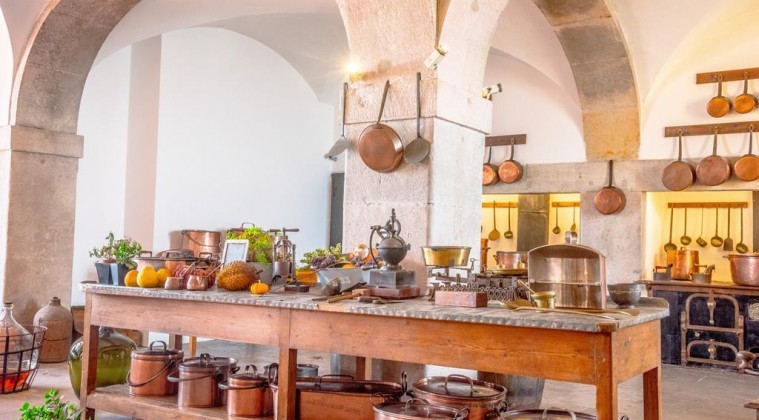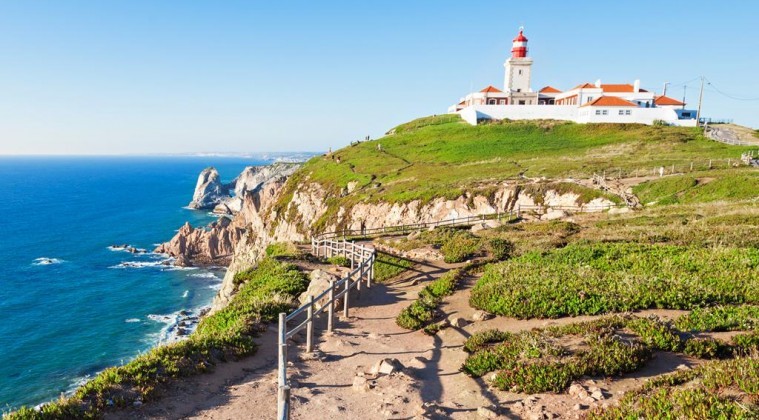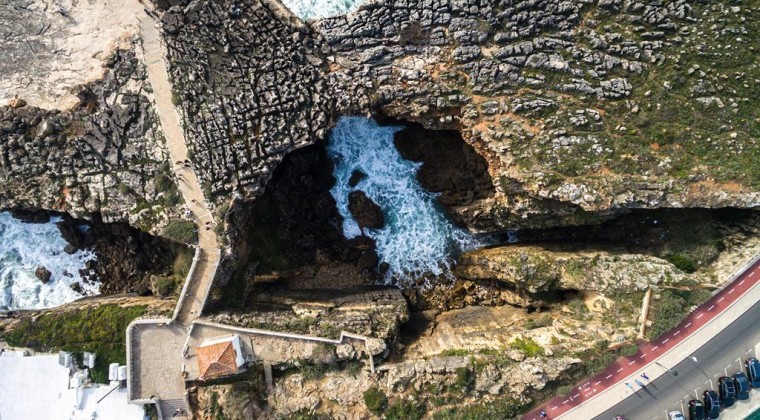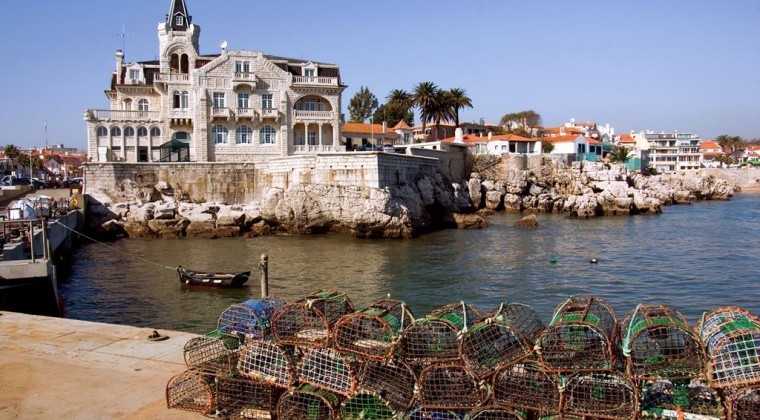 Choose your schedule
08:45 AM - 06:00 PM
$162.81
Choose your schedule
08:45 AM - 06:00 PM
$162.81
Choose your schedule
08:45 AM - 06:00 PM
$162.81
Choose your schedule
08:45 AM - 06:00 PM
$162.81
Choose your schedule
08:45 AM - 06:00 PM
$162.81
Choose your schedule
08:45 AM - 06:00 PM
$162.81
Choose your schedule
08:45 AM - 06:00 PM
$162.81
Choose your schedule
08:45 AM - 06:00 PM
$162.81
Choose your schedule
08:45 AM - 06:00 PM
$162.81
Choose your schedule
08:45 AM - 06:00 PM
$162.81
Choose your schedule
08:45 AM - 06:00 PM
$162.81
Choose your schedule
08:45 AM - 06:00 PM
$162.81
Choose your schedule
08:45 AM - 06:00 PM
$162.81
Choose your schedule
08:45 AM - 06:00 PM
$162.81
Choose your schedule
08:45 AM - 06:00 PM
$162.81
Choose your schedule
08:45 AM - 06:00 PM
$162.81
Choose your schedule
08:45 AM - 06:00 PM
$162.81
Choose your schedule
08:45 AM - 06:00 PM
$162.81
Choose your schedule
08:45 AM - 06:00 PM
$162.81
Choose your schedule
08:45 AM - 06:00 PM
$162.81
Choose your schedule
08:45 AM - 06:00 PM
$162.81
Choose your schedule
08:45 AM - 06:00 PM
$162.81
Choose your schedule
08:45 AM - 06:00 PM
$162.81
Choose your schedule
08:45 AM - 06:00 PM
$162.81
Choose your schedule
08:45 AM - 06:00 PM
$162.81
Choose your schedule
08:45 AM - 06:00 PM
$162.81
Choose your schedule
08:45 AM - 06:00 PM
$162.81
Choose your schedule
08:45 AM - 06:00 PM
$162.81
Choose your schedule
08:45 AM - 06:00 PM
$162.81
Choose your schedule
08:45 AM - 06:00 PM
$162.81
Choose your schedule
08:45 AM - 06:00 PM
$162.81
Choose your schedule
08:45 AM - 06:00 PM
$162.81
Choose your schedule
08:45 AM - 06:00 PM
$162.81
Choose your schedule
08:45 AM - 06:00 PM
$162.81
Choose your schedule
08:45 AM - 06:00 PM
$162.81
Choose your schedule
08:45 AM - 06:00 PM
$162.81
Choose your schedule
08:45 AM - 06:00 PM
$162.81
Choose your schedule
08:45 AM - 06:00 PM
$162.81
Choose your schedule
08:45 AM - 06:00 PM
$162.81
Choose your schedule
08:45 AM - 06:00 PM
$162.81
Choose your schedule
08:45 AM - 06:00 PM
$162.81
Choose your schedule
08:45 AM - 06:00 PM
$162.81
Choose your schedule
08:45 AM - 06:00 PM
$162.81
Choose your schedule
08:45 AM - 06:00 PM
$162.81
Choose your schedule
08:45 AM - 06:00 PM
$162.81
Choose your schedule
08:45 AM - 06:00 PM
$162.81
Choose your schedule
08:45 AM - 06:00 PM
$162.81
Choose your schedule
08:45 AM - 06:00 PM
$162.81
Choose your schedule
08:45 AM - 06:00 PM
$162.81
Choose your schedule
08:45 AM - 06:00 PM
$162.81
Choose your schedule
08:45 AM - 06:00 PM
$162.81
Choose your schedule
08:45 AM - 06:00 PM
$162.81
Choose your schedule
08:45 AM - 06:00 PM
$162.81
Choose your schedule
08:45 AM - 06:00 PM
$162.81
Choose your schedule
08:45 AM - 06:00 PM
$162.81
Choose your schedule
08:45 AM - 06:00 PM
$162.81
Choose your schedule
08:45 AM - 06:00 PM
$162.81
Choose your schedule
08:45 AM - 06:00 PM
$162.81
Choose your schedule
08:45 AM - 06:00 PM
$162.81
Choose your schedule
08:45 AM - 06:00 PM
$162.81
Choose your schedule
08:45 AM - 06:00 PM
$162.81
Choose your schedule
08:45 AM - 06:00 PM
$162.81
Choose your schedule
08:45 AM - 06:00 PM
$162.81
Choose your schedule
08:45 AM - 06:00 PM
$162.81
Choose your schedule
08:45 AM - 06:00 PM
$162.81
Choose your schedule
08:45 AM - 06:00 PM
$162.81
Choose your schedule
08:45 AM - 06:00 PM
$162.81
Choose your schedule
08:45 AM - 06:00 PM
$162.81
Choose your schedule
08:45 AM - 06:00 PM
$162.81
Choose your schedule
08:45 AM - 06:00 PM
$162.81
Choose your schedule
08:45 AM - 06:00 PM
$162.81
Choose your schedule
08:45 AM - 06:00 PM
$162.81
Choose your schedule
08:45 AM - 06:00 PM
$162.81
Choose your schedule
08:45 AM - 06:00 PM
$162.81
Choose your schedule
08:45 AM - 06:00 PM
$162.81
Choose your schedule
08:45 AM - 06:00 PM
$162.81
Choose your schedule
08:45 AM - 06:00 PM
$162.81
Choose your schedule
08:45 AM - 06:00 PM
$162.81
Choose your schedule
08:45 AM - 06:00 PM
$162.81
Choose your schedule
08:45 AM - 06:00 PM
$162.81
Choose your schedule
08:45 AM - 06:00 PM
$162.81
Choose your schedule
08:45 AM - 06:00 PM
$162.81
Choose your schedule
08:45 AM - 06:00 PM
$162.81
Choose your schedule
08:45 AM - 06:00 PM
$162.81
Choose your schedule
08:45 AM - 06:00 PM
$162.81
Choose your schedule
08:45 AM - 06:00 PM
$162.81
Choose your schedule
08:45 AM - 06:00 PM
$162.81
Choose your schedule
08:45 AM - 06:00 PM
$162.81
Choose your schedule
08:45 AM - 06:00 PM
$162.81
Choose your schedule
08:45 AM - 06:00 PM
$162.81
Choose your schedule
08:45 AM - 06:00 PM
$162.81
Choose your schedule
08:45 AM - 06:00 PM
$162.81
Choose your schedule
08:45 AM - 06:00 PM
$162.81
Choose your schedule
08:45 AM - 06:00 PM
$162.81
Choose your schedule
08:45 AM - 06:00 PM
$162.81
Choose your schedule
08:45 AM - 06:00 PM
$162.81
Choose your schedule
08:45 AM - 06:00 PM
$162.81
Choose your schedule
08:45 AM - 06:00 PM
$162.81
Choose your schedule
08:45 AM - 06:00 PM
$162.81
Choose your schedule
08:45 AM - 06:00 PM
$162.81
Choose your schedule
08:45 AM - 06:00 PM
$162.81
Choose your schedule
08:45 AM - 06:00 PM
$162.81
Choose your schedule
08:45 AM - 06:00 PM
$162.81
Choose your schedule
08:45 AM - 06:00 PM
$162.81
Choose your schedule
08:45 AM - 06:00 PM
$162.81
Choose your schedule
08:45 AM - 06:00 PM
$162.81
Choose your schedule
08:45 AM - 06:00 PM
$162.81
Choose your schedule
08:45 AM - 06:00 PM
$162.81
Choose your schedule
08:45 AM - 06:00 PM
$162.81
Choose your schedule
08:45 AM - 06:00 PM
$162.81
Choose your schedule
08:45 AM - 06:00 PM
$162.81
Choose your schedule
08:45 AM - 06:00 PM
$162.81
Choose your schedule
08:45 AM - 06:00 PM
$162.81
Choose your schedule
08:45 AM - 06:00 PM
$162.81
Choose your schedule
08:45 AM - 06:00 PM
$162.81
Choose your schedule
08:45 AM - 06:00 PM
$162.81
Choose your schedule
08:45 AM - 06:00 PM
$162.81
Choose your schedule
08:45 AM - 06:00 PM
$162.81
Choose your schedule
08:45 AM - 06:00 PM
$162.81
Choose your schedule
08:45 AM - 06:00 PM
$162.81
Choose your schedule
08:45 AM - 06:00 PM
$162.81
Choose your schedule
08:45 AM - 06:00 PM
$162.81
Choose your schedule
08:45 AM - 06:00 PM
$162.81
Choose your schedule
08:45 AM - 06:00 PM
$162.81
Choose your schedule
08:45 AM - 06:00 PM
$162.81
Choose your schedule
08:45 AM - 06:00 PM
$162.81
Choose your schedule
08:45 AM - 06:00 PM
$162.81
Choose your schedule
08:45 AM - 06:00 PM
$162.81
Choose your schedule
08:45 AM - 06:00 PM
$162.81
Choose your schedule
08:45 AM - 06:00 PM
$162.81
Choose your schedule
08:45 AM - 06:00 PM
$162.81
Choose your schedule
08:45 AM - 06:00 PM
$162.81
Choose your schedule
08:45 AM - 06:00 PM
$162.81
Choose your schedule
08:45 AM - 06:00 PM
$162.81
Choose your schedule
08:45 AM - 06:00 PM
$162.81
Choose your schedule
08:45 AM - 06:00 PM
$162.81
Choose your schedule
08:45 AM - 06:00 PM
$162.81
Choose your schedule
08:45 AM - 06:00 PM
$162.81
Choose your schedule
08:45 AM - 06:00 PM
$162.81
Choose your schedule
08:45 AM - 06:00 PM
$162.81
Choose your schedule
08:45 AM - 06:00 PM
$162.81
Choose your schedule
08:45 AM - 06:00 PM
$162.81
Choose your schedule
08:45 AM - 06:00 PM
$162.81
Choose your schedule
08:45 AM - 06:00 PM
$162.81
Choose your schedule
08:45 AM - 06:00 PM
$162.81
Choose your schedule
08:45 AM - 06:00 PM
$162.81
Choose your schedule
08:45 AM - 06:00 PM
$162.81
Choose your schedule
08:45 AM - 06:00 PM
$162.81
Choose your schedule
08:45 AM - 06:00 PM
$162.81
Choose your schedule
08:45 AM - 06:00 PM
$162.81
Choose your schedule
08:45 AM - 06:00 PM
$162.81
Choose your schedule
08:45 AM - 06:00 PM
$162.81
Choose your schedule
08:45 AM - 06:00 PM
$162.81
Choose your schedule
08:45 AM - 06:00 PM
$162.81
Choose your schedule
08:45 AM - 06:00 PM
$162.81
Choose your schedule
08:45 AM - 06:00 PM
$162.81
Choose your schedule
08:45 AM - 06:00 PM
$162.81
Choose your schedule
08:45 AM - 06:00 PM
$162.81
Choose your schedule
08:45 AM - 06:00 PM
$162.81
Choose your schedule
08:45 AM - 06:00 PM
$162.81
Choose your schedule
08:45 AM - 06:00 PM
$162.81
Choose your schedule
08:45 AM - 06:00 PM
$162.81
Choose your schedule
08:45 AM - 06:00 PM
$162.81
Choose your schedule
08:45 AM - 06:00 PM
$162.81
Choose your schedule
08:45 AM - 06:00 PM
$162.81
Choose your schedule
08:45 AM - 06:00 PM
$162.81
Choose your schedule
08:45 AM - 06:00 PM
$162.81
Choose your schedule
08:45 AM - 06:00 PM
$162.81
Choose your schedule
08:45 AM - 06:00 PM
$162.81
Choose your schedule
08:45 AM - 06:00 PM
$162.81
Choose your schedule
08:45 AM - 06:00 PM
$162.81
Choose your schedule
08:45 AM - 06:00 PM
$162.81
Choose your schedule
08:45 AM - 06:00 PM
$162.81
Choose your schedule
08:45 AM - 06:00 PM
$162.81
Choose your schedule
08:45 AM - 06:00 PM
$162.81
Choose your schedule
08:45 AM - 06:00 PM
$162.81
Choose your schedule
08:45 AM - 06:00 PM
$162.81
Choose your schedule
08:45 AM - 06:00 PM
$162.81
Choose your schedule
08:45 AM - 06:00 PM
$162.81
Choose your schedule
08:45 AM - 06:00 PM
$162.81
Choose your schedule
08:45 AM - 06:00 PM
$162.81
Choose your schedule
08:45 AM - 06:00 PM
$162.81
Choose your schedule
08:45 AM - 06:00 PM
$162.81
Choose your schedule
08:45 AM - 06:00 PM
$162.81
Choose your schedule
08:45 AM - 06:00 PM
$162.81
Choose your schedule
08:45 AM - 06:00 PM
$162.81
Choose your schedule
08:45 AM - 06:00 PM
$162.81
Choose your schedule
08:45 AM - 06:00 PM
$162.81
Choose your schedule
08:45 AM - 06:00 PM
$162.81
Choose your schedule
08:45 AM - 06:00 PM
$162.81
Choose your schedule
08:45 AM - 06:00 PM
$162.81
Choose your schedule
08:45 AM - 06:00 PM
$162.81
Choose your schedule
08:45 AM - 06:00 PM
$162.81
Choose your schedule
08:45 AM - 06:00 PM
$162.81
Choose your schedule
08:45 AM - 06:00 PM
$162.81
Choose your schedule
08:45 AM - 06:00 PM
$162.81
Choose your schedule
08:45 AM - 06:00 PM
$162.81
Choose your schedule
08:45 AM - 06:00 PM
$162.81
Choose your schedule
08:45 AM - 06:00 PM
$162.81
Choose your schedule
08:45 AM - 06:00 PM
$162.81
Choose your schedule
08:45 AM - 06:00 PM
$162.81
Choose your schedule
08:45 AM - 06:00 PM
$162.81
Choose your schedule
08:45 AM - 06:00 PM
$162.81
Choose your schedule
08:45 AM - 06:00 PM
$162.81
Choose your schedule
08:45 AM - 06:00 PM
$162.81
Choose your schedule
08:45 AM - 06:00 PM
$162.81
Choose your schedule
08:45 AM - 06:00 PM
$162.81
Choose your schedule
08:45 AM - 06:00 PM
$162.81
Choose your schedule
08:45 AM - 06:00 PM
$162.81
Choose your schedule
08:45 AM - 06:00 PM
$162.81
Choose your schedule
08:45 AM - 06:00 PM
$162.81
Choose your schedule
08:45 AM - 06:00 PM
$162.81
Choose your schedule
08:45 AM - 06:00 PM
$162.81
Choose your schedule
08:45 AM - 06:00 PM
$162.81
Choose your schedule
08:45 AM - 06:00 PM
$162.81
Choose your schedule
08:45 AM - 06:00 PM
$162.81
Choose your schedule
08:45 AM - 06:00 PM
$162.81
Choose your schedule
08:45 AM - 06:00 PM
$162.81
Choose your schedule
08:45 AM - 06:00 PM
$162.81
Choose your schedule
08:45 AM - 06:00 PM
$162.81
Choose your schedule
08:45 AM - 06:00 PM
$162.81
Choose your schedule
08:45 AM - 06:00 PM
$162.81
Choose your schedule
08:45 AM - 06:00 PM
$162.81
Choose your schedule
08:45 AM - 06:00 PM
$162.81
Choose your schedule
08:45 AM - 06:00 PM
$162.81
Choose your schedule
08:45 AM - 06:00 PM
$162.81
Choose your schedule
08:45 AM - 06:00 PM
$162.81
Choose your schedule
08:45 AM - 06:00 PM
$162.81
Choose your schedule
08:45 AM - 06:00 PM
$162.81
Choose your schedule
08:45 AM - 06:00 PM
$162.81
Choose your schedule
08:45 AM - 06:00 PM
$162.81
Choose your schedule
08:45 AM - 06:00 PM
$162.81
Choose your schedule
08:45 AM - 06:00 PM
$162.81
Choose your schedule
08:45 AM - 06:00 PM
$162.81
Choose your schedule
08:45 AM - 06:00 PM
$162.81
Choose your schedule
08:45 AM - 06:00 PM
$162.81
Choose your schedule
08:45 AM - 06:00 PM
$162.81
Choose your schedule
08:45 AM - 06:00 PM
$162.81
Choose your schedule
08:45 AM - 06:00 PM
$162.81
Choose your schedule
08:45 AM - 06:00 PM
$162.81
Choose your schedule
08:45 AM - 06:00 PM
$162.81
Choose your schedule
08:45 AM - 06:00 PM
$162.81
Choose your schedule
08:45 AM - 06:00 PM
$162.81
Choose your schedule
08:45 AM - 06:00 PM
$162.81
Choose your schedule
08:45 AM - 06:00 PM
$162.81
Choose your schedule
08:45 AM - 06:00 PM
$162.81
Choose your schedule
08:45 AM - 06:00 PM
$162.81
Choose your schedule
08:45 AM - 06:00 PM
$162.81
Choose your schedule
08:45 AM - 06:00 PM
$162.81
Choose your schedule
08:45 AM - 06:00 PM
$162.81
Choose your schedule
08:45 AM - 06:00 PM
$162.81
Choose your schedule
08:45 AM - 06:00 PM
$162.81
Choose your schedule
08:45 AM - 06:00 PM
$162.81
Choose your schedule
08:45 AM - 06:00 PM
$162.81
Choose your schedule
08:45 AM - 06:00 PM
$162.81
Choose your schedule
08:45 AM - 06:00 PM
$162.81
Choose your schedule
08:45 AM - 06:00 PM
$162.81
Choose your schedule
08:45 AM - 06:00 PM
$162.81
Choose your schedule
08:45 AM - 06:00 PM
$162.81
Choose your schedule
08:45 AM - 06:00 PM
$162.81
Choose your schedule
08:45 AM - 06:00 PM
$162.81
Choose your schedule
08:45 AM - 06:00 PM
$162.81
Choose your schedule
08:45 AM - 06:00 PM
$162.81
Choose your schedule
08:45 AM - 06:00 PM
$162.81
Choose your schedule
08:45 AM - 06:00 PM
$162.81
Choose your schedule
08:45 AM - 06:00 PM
$162.81
Choose your schedule
08:45 AM - 06:00 PM
$162.81
Choose your schedule
08:45 AM - 06:00 PM
$162.81
Choose your schedule
08:45 AM - 06:00 PM
$162.81
Choose your schedule
08:45 AM - 06:00 PM
$162.81
Choose your schedule
08:45 AM - 06:00 PM
$162.81
Choose your schedule
08:45 AM - 06:00 PM
$162.81
Choose your schedule
08:45 AM - 06:00 PM
$162.81
Choose your schedule
08:45 AM - 06:00 PM
$162.81
Choose your schedule
08:45 AM - 06:00 PM
$162.81
Choose your schedule
08:45 AM - 06:00 PM
$162.81
Choose your schedule
08:45 AM - 06:00 PM
$162.81
Choose your schedule
08:45 AM - 06:00 PM
$162.81
Choose your schedule
08:45 AM - 06:00 PM
$162.81
Choose your schedule
08:45 AM - 06:00 PM
$162.81
Choose your schedule
08:45 AM - 06:00 PM
$162.81
Choose your schedule
08:45 AM - 06:00 PM
$162.81
Choose your schedule
08:45 AM - 06:00 PM
$162.81
Choose your schedule
08:45 AM - 06:00 PM
$162.81
Choose your schedule
08:45 AM - 06:00 PM
$162.81
Choose your schedule
08:45 AM - 06:00 PM
$162.81
Choose your schedule
08:45 AM - 06:00 PM
$162.81
Choose your schedule
08:45 AM - 06:00 PM
$162.81
Choose your schedule
08:45 AM - 06:00 PM
$162.81
Choose your schedule
08:45 AM - 06:00 PM
$162.81
Choose your schedule
08:45 AM - 06:00 PM
$162.81
Choose your schedule
08:45 AM - 06:00 PM
$162.81
Choose your schedule
08:45 AM - 06:00 PM
$162.81
Choose your schedule
08:45 AM - 06:00 PM
$162.81
Choose your schedule
08:45 AM - 06:00 PM
$162.81
Choose your schedule
08:45 AM - 06:00 PM
$162.81
Choose your schedule
08:45 AM - 06:00 PM
$162.81
Choose your schedule
08:45 AM - 06:00 PM
$162.81
Choose your schedule
08:45 AM - 06:00 PM
$162.81
Choose your schedule
08:45 AM - 06:00 PM
$162.81
Choose your schedule
08:45 AM - 06:00 PM
$162.81
Choose your schedule
08:45 AM - 06:00 PM
$162.81
Choose your schedule
08:45 AM - 06:00 PM
$162.81
Choose your schedule
08:45 AM - 06:00 PM
$162.81
Choose your schedule
08:45 AM - 06:00 PM
$162.81
Choose your schedule
08:45 AM - 06:00 PM
$162.81
Choose your schedule
08:45 AM - 06:00 PM
$162.81
Choose your schedule
08:45 AM - 06:00 PM
$162.81
Choose your schedule
08:45 AM - 06:00 PM
$162.81
Choose your schedule
08:45 AM - 06:00 PM
$162.81
Choose your schedule
08:45 AM - 06:00 PM
$162.81
Choose your schedule
08:45 AM - 06:00 PM
$162.81
Choose your schedule
08:45 AM - 06:00 PM
$162.81
Choose your schedule
08:45 AM - 06:00 PM
$162.81
Choose your schedule
08:45 AM - 06:00 PM
$162.81
Choose your schedule
08:45 AM - 06:00 PM
$162.81
Choose your schedule
08:45 AM - 06:00 PM
$162.81
Choose your schedule
08:45 AM - 06:00 PM
$162.81
Choose your schedule
08:45 AM - 06:00 PM
$162.81
Choose your schedule
08:45 AM - 06:00 PM
$162.81
Choose your schedule
08:45 AM - 06:00 PM
$162.81
Choose your schedule
08:45 AM - 06:00 PM
$162.81
Choose your schedule
08:45 AM - 06:00 PM
$162.81
Choose your schedule
08:45 AM - 06:00 PM
$162.81
Choose your schedule
08:45 AM - 06:00 PM
$162.81
Choose your schedule
08:45 AM - 06:00 PM
$162.81
Choose your schedule
08:45 AM - 06:00 PM
$162.81
Choose your schedule
08:45 AM - 06:00 PM
$162.81
Choose your schedule
08:45 AM - 06:00 PM
$162.81
Choose your schedule
08:45 AM - 06:00 PM
$162.81
Choose your schedule
08:45 AM - 06:00 PM
$162.81
Choose your schedule
08:45 AM - 06:00 PM
$162.81
Choose your schedule
08:45 AM - 06:00 PM
$162.81
Choose your schedule
08:45 AM - 06:00 PM
$162.81
Choose your schedule
08:45 AM - 06:00 PM
$162.81
Choose your schedule
08:45 AM - 06:00 PM
$162.81
Choose your schedule
08:45 AM - 06:00 PM
$162.81
Choose your schedule
08:45 AM - 06:00 PM
$162.81
Choose your schedule
08:45 AM - 06:00 PM
$162.81
Choose your schedule
08:45 AM - 06:00 PM
$162.81
Choose your schedule
08:45 AM - 06:00 PM
$162.81
Choose your schedule
08:45 AM - 06:00 PM
$162.81
Choose your schedule
08:45 AM - 06:00 PM
$162.81
Choose your schedule
08:45 AM - 06:00 PM
$162.81
Choose your schedule
08:45 AM - 06:00 PM
$162.81
Choose your schedule
08:45 AM - 06:00 PM
$162.81
Choose your schedule
08:45 AM - 06:00 PM
$162.81
Choose your schedule
08:45 AM - 06:00 PM
$162.81
Choose your schedule
08:45 AM - 06:00 PM
$162.81
Choose your schedule
08:45 AM - 06:00 PM
$162.81
Choose your schedule
08:45 AM - 06:00 PM
$162.81
Choose your schedule
08:45 AM - 06:00 PM
$162.81
Choose your schedule
08:45 AM - 06:00 PM
$162.81
Choose your schedule
08:45 AM - 06:00 PM
$162.81
Choose your schedule
08:45 AM - 06:00 PM
$162.81
Choose your schedule
08:45 AM - 06:00 PM
$162.81
Choose your schedule
08:45 AM - 06:00 PM
$162.81
Choose your schedule
08:45 AM - 06:00 PM
$162.81
Choose your schedule
08:45 AM - 06:00 PM
$162.81
About the Experience
Lunch (optional): €18
Indulge in the Charms of Sintra and Cascais Be dazzled by the charming fantasy of Pena Palace, the most notable example of Portuguese Romantic architecture. Discover the town of Sintra (a UNESCO World Heritage Site), which enchanted kings and inspired poets. Take in the beauty of the landscape at Cabo da Roca, the westernmost point of mainland Europe. The day ends along the coast, stopping off at the towns of Cascais and Estoril.
Exclusions: Personal expenses and gratuities
MAJOR SIGHTS: Pena Palace, Sintra, Cabo da Roca, Cascais and Estoril
ENTRIES INCLUDED: Visit to Pena Palace
DEPARTURE: Marquês de Pombal Square
Pick-up: Estoril and Cascais Hotel €8 per adult €4 per child (6 to 10 years old)
Inclusions: Guided tour, Pick up in selected hotels
Terms and Conditions
Cancellations only up to 1 day prior to activity.
Earn $500*
to travel with us
Join our Travel Rewards program and receive $500 just for signing up! As a Travel Rewards Member, you'll receive exclusive offers and early access to special deals and sales.