Top 3 Main Portuguese Regions | Roadtrip
Explore Portugal from North to South with this amazing package.
Explore Portugal from North to South and get ready to be dazzled by its unique and stunning beauty and heritage!
What's Included?
All flights and connections
Accommodations for your destinations
Why we love this deal:
A roadtrip package to Portugal is an amazing way to explore some of the country's best locations.
In Porto, visitors can explore stunning heritage sites such as the World Heritage-classified old town or take a leisurely stroll along one of its riverside paths. Food lovers will be delighted by the range of local delicacies such as francesinhas. Take this chance and visit the Douro Valley, one of Portugal's most scenic regions.
The capital city, Lisbon, is full of history and culture. It's known for its iconic yellow trams that cruise through its winding cobblestone streets, as well as its landmarks like Belém Tower or Jeroóimos Monastery. Take a stroll through the Alfama district for a glimpse into traditional Portuguese life before stopping by one of its lively markets for souvenirs.
Finally, no trip to Portugal would be complete without visiting its beautiful Algarve region. Spend your days relaxing on one of many stunning beaches or take a boat ride out into open waters for some unbeatable sightseeing opportunities – as the Algar de Benagil - either way, you won't be disappointed!
We love this deal because it allows you to experience all that Portugal has to offer in one convenient package; from bustling cities like Lisbon and Porto right through to natural beauty spots like the Algarve coast - it's an incredible journey that won't soon be forgotten.
Customizable: Add more nights to your stay or local excursions!
Please note:
The itinerary is also available by train! Please reach out to our Customer Support team for further information.
Itinerary
Suggestion for the day:
We recommend taking a stroll around downtown Porto and having a "francesinha" for lunch/ dinner accompanied by Portuguese wine. Highlights: Bridge D. Luís I, Ribeira, Livraria Lello, Torre dos Clérigos, and Majestic Café. Or book here your City Walking Tour.
Day 2
Free Day for Personal Activities (Porto)
Suggestion for the day:
Visit the Douro Valley: With three World Heritage Sites recognized by UNESCO, there is no shortage of reasons to visit the Douro Valley, one of the most stunning landscapes in all of Portugal. In the Historic Centre of the city of Porto, you will find remarkable buildings lining the riverbanks. Many of these buildings are directly linked to the production of wine and bear witness to the urban development that this production has provoked over the years. On the opposite bank of the river, you will find the city of Vila Nova de Gaia, a hive of commercial activity with the famous Port wine cellars. Book here your Douro River Cruise Tour.
Day 3
Free Day for Personal Activities (Porto)
Suggestions for the day:
Drive to Braga ( 35 mi/ 56 km, approximately 40 minutes). Highlights in Braga: Sé Cathedral, Museum of Sacred Art, Former Archbishop's Palace, Bom Jesus do Monte (an absolute must-visit), Arcos de Valdevez and Peneda Gerês National Park: Gerês, also known as Peneda-Gerês National Park, is the oldest and largest National Park in Portugal. In this park, you can explore the lush vegetation that Portugal has to offer, with its endemic species like the Gerês lily, which illuminates the vegetation with its unique and eye-catching blue-violet hues. Explore the rivers and streams of this Edenic park that run through the Peneda, Soajo, Amarela, and Gerês mountain ranges. You can also look forward to being dazzled also by its breathtaking scenic landscapes.
Drive to Guimarães (33 mi/ 54 km, approximately 40 minutes). Guimarães is known as the "Cradle City" of Portugal since it was here that the first King of Portugal, D. Afonso Henriques, was born. Associated with the formation of Portugal, the historic center of Guimarães was classified as an official World Heritage Site by UNESCO. The city is remarkably well-preserved, and its rich heritage and history is demonstrated by the graceful iron balconies, granite balconies, and porches, manor houses, arches connecting narrow streets, floor slabs smoothed by time, towers and cloisters that abound everywhere the eye can see. In this city, for a moment, it seems as if you stepped back in time to a medieval setting, where nobility built jaw-dropping villas, like the Casa Mota Prego, the Palácio de Vila Flor, do Toural, and many others--all of which give Guimarães a unique and awe-inspiring atmosphere. Highlights in Guimarães: Palace of the Dukes of Bragança, Guimarães Old Town, Guimarães Castle, Citânia dos Briteiros.
Check out from the hotel in Porto. Drive to Lisbon (191 mi, 315.5 km, approximately 3h).
Suggestion for the day:
Before you arrive in Lisbon, we recommend stopping at Sintra and visiting the Old Town and one of the following monuments: Pena Palace, Quinta da Regaleira, Monserrate Palace, Sintra National Palace, or the Moorish Castle.
Day 5
Free Day for Personal Activities (Lisbon)
Suggestion for the day:
Downtown Lisbon: Visit the Chiado, Baixa, Belém, and Bairro Alto districts (Bairro Alto is known for its nightlife scene). Highlights: São Roque church, São Pedro de Alcântara garden, the ruins of Carmo church, Santa Catarina viewpoint, Luís de Camões Square, Torre de Belém, Mosteiro dos Jerónimos, Pastéis de Belém, Augusta street, Terreiro do Paço, Santa Justa lift. Or book here your Foodie City Walking Tour.
Suggestion for dinner: Lisbon Fado Night With Dinner
Day 6
Free Day for Personal Activities (Lisbon)
Suggestion for the day:
Drive to Évora (83 mi/ 134 km, approximately 1h30 drive). Highlights: Sé Cathedral, Roman Temple, Capela dos Ossos, Giraldo Square, Évora university, Água da Prata aqueduct, Cromlech of Almendres.
The Alentejo region of Portugal is a feast for all the senses, from its northernmost tip to its sunkissed southern shores. While the north offers visitors pastoral scenery, like horses grazing in the flatland, the central portion of the region is marked by the vast plain with rows of cornflowers blowing in the wind. As one makes their way to the Alentejo coast, wild and unmarred natural beauty awaits to awe and inspire. Take some time for a wine-tasting experience!
3
Day 7
Drive to the Algarve
Suggestion for the day:
Lagos. Highlights: Black and White Coffee Shop, Camilo beach, Ponta da Piedade). Sunset in Cabo de São Vicente, Sagres.
Save some time for an Algar de Benagil Boat Tour!
Day 8
Free Day for Personal Activities (Algarve)
Suggestion for the day:
Portimão. Highlights: Rocha beach, Megalithic Monuments of Alcalar, Vau beach, Fortaleza de Santa Catarina, Alvor beach, Alvor.
Day 9
Free Day for Personal Activities (Algarve)
Suggestion for the day:
Dolphin Watching Excursion. Book your adventure here.
Day 10
Free Day for Personal Activities (Algarve)
Suggestion for the day:
Highlights:
Albufeira City Center
Pescadores Beach
Oura Beach
São Rafael Beach
Olhos da Água Beach
Falésia Beach
Marina de Albufeira.
Day 11

Return Flight Home


*itinerary presented is a suggestion and the length of stay may vary. All tours are suggestions unless clearly stated.
Flexibility Policy
No Amendment Fees on Our End
We don't charge for our work in changing the initial itinerary.
Full flexibility on Land Arrangements
Change the initial itinerary or cancel your land arrangements for any reason until 14 days before the trip, without penalty.
Support 7 Days a Week
Our experienced travel agents are are available 7 days a week (16 hours per day) to help with any questions.
About the Destinations:
Lisbon
Lisbon, the cosmopolitan capital of Portugal and Europe's second-oldest capital (after Athens), has now become the new "it" destination for tourists visiting Europe. This is "The City of the Sea", "The City of the Explorers", once home to the world's greatest explorers like Vasco da Gama, Magellan and Prince Henry the Navigator. Lisbon is also the first true world city, the capital of an empire spreading over all continents, from South America (Brazil) to Asia (Macao, China; Goa, India).
The people are charming, the food is some of the best in Europe, and the combination of old cobbled streets with a modern vibe make it a delightful experience for any visitor. Rich in history, architecture, culture and entertainment, this historical capital will surely captivate you. Enjoy strolling on the black and white mosaic cobblestone sidewalks, large boulevards and quaint alleyways. Visit UNESCO World Heritage Sites (Mosteiro dos Jerónimos and Torre de Belém) and the Moorish São Jorge Castle. Enjoy a typically Portuguese fado show in one of Alfama's Fado Houses.
Algarve
With this deal you will get to know the amazing Algarve region, known for having a Mediterranean climate and a great temperature all year round. As you travel across the Algarve, amidst its hills and plains filled with places of great ecological interest, rich in biodiversity and ecosystems, you will feel as though you are passing through an area full of different traditions, unchanged for many centuries.
While enjoying the Algarve, be sure to take time to visit some of the most impressive beaches in Europe, or lose yourself on any of the many fantastic trails available nearby, which will allow you to bask in the peace and stillness found in the middle of nature. When you need a break for lunch or dinner, don't forget to try the fresh and generally well-priced local fish and seafood.
Porto
The New York Times says: "From its stunning Beaux-Arts station to its cool bars serving Porto's signature drink, this charming city combines the best of old and new." Porto is indeed a city of endless charms that combine a rich history, old buildings covered in colorful azulejos (hand-painted tiles), modern architecture, a picturesque river front, and a high-spirited atmosphere that celebrates the joy of life.
Built along the hillsides overlooking the mouth of the Douro river, Porto is a registered UNESCO World Heritage Site, home to the porto wine, produced exclusively in the Douro Valley. Portugal's second largest metropolis has many interesting places to visit and things to do. Go on a boat cruise on the Douro River and marvel at its stunning landscape. With an outstanding urban landscape and a 2,000-year history, what a great place to wander around its alley-woven medieval city centre. Visit the extravagant baroque churches and stroll along Ribeira with its picturesque houses and lively atmosphere. Admire one of the most beautiful libraries in Europe- Livraria Lello.
Notice: Estimated price per person based on 2 adults in a double room.
Reward points discount: -$
0
.00
Request to customize this deal
Need help booking?
Mention the Ref. #2061 and let us know your questions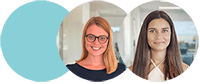 reach us on WhatsApp
Continue in another device
Trust the Local Experts
Hassle-free Experience
Full Support
Save Time & Money
Reviews
Anne, Ontario
28 Feb 2023
Excellent
Brian, Ontario
16 Feb 2023
Hotels all were very good. Nice trip from Porto to Lisbon to Albufeira with sufficient time in each location. Transat airplane trips were excellent in both directions.
Elizabeth, Ontario
13 Dec 2022
I fell in love with Portugal.
Anne, Ontario
28 Feb 2023
Excellent
Brian, Ontario
16 Feb 2023
Hotels all were very good. Nice trip from Porto to Lisbon to Albufeira with sufficient time in each location. Transat airplane trips were excellent in both directions.
Elizabeth, Ontario
13 Dec 2022
I fell in love with Portugal.
Frequently Asked Questions
Contact us
Have questions?
Contact our Support Team
Everyday:
08:00 AM
to
12:00 AM
Top 3 Main Portuguese Regions | Roadtrip
Earn $500*
towards your next trip
Join our Travel Rewards program and receive $500 just for signing up! As a Travel Rewards Member, you'll receive exclusive offers and early access to special deals and sales.