Lisbon & Sunshine: Madeira & Algarve
An excellent opportunity to experience the best of Portugal's diverse regions.
With its stunning landscapes, top-notch cuisine, and rich culture, this package is an unbeatable deal that you should not miss out on!
What's Included?
All flights and connections
Accommodations for your destinations
Train: Train Ticket from Algarve to Lisbon (Mid-Day Train)
Why we love this deal:
This travel package that combines Madeira Island, the Algarve, and Lisbon is an irresistible deal that is bound to leave you with unforgettable memories.
Start on Madeira Island, a hidden gem that boasts stunning natural landscapes, friendly locals, and world-famous wine! It is the perfect destination for those who crave adventure and relaxation in equal measure.
Secondly, hop to the Algarve, a region famous for its breathtaking beaches and world-class golf courses. It has over 300 sunny days in a year, making it an ideal destination for those seeking to soak up some sun.
Lastly, Lisbon is a vibrant and cosmopolitan city that blends heritage, culture, and modernity. From the stunning architecture of the Jerónimos Monastery to the lively atmosphere of the Bairro Alto district, there is so much to see and do in Lisbon.
Customizable: Add more nights to your stay, a rental car or even local excursions!
Please note:
Includes train ticket from the Algarve to Lisbon.
Itinerary
1
Day 1
Arrival in Madeira island
We recommend booking airport transfers or reserving a rental car (both availale in the booking process).
Suggestion for the day:
Take the afternoon to stroll around Funchal's historical streets and gardens.
Highlights:
Monte Palace Tropical Garden
Madeira Botanical Garden
Funchal Cable Car
Church of Nossa Senhora do Monte
Monte Toboggan Ride
São Tiago Fortress
Mercado dos Lavradores
Or book here your Food & Wine walking tour of Funchal.
Day 2
Free Day for Personal Activities
Suggestion for the day:
Explore Madeira's West Coast
Highlights:
Ribeira Brava
São Vicente
Seixal
Porto Moniz
Calheta
Ponta do Sol
Day 3
Free Day For Personal Activities
Suggestion for the day:
Discover Madeira's Eastern wonders
Highlights:
Santana
Machico
Pico do Arieiro
Ponta de São Lourenço
Book your NorthEast and Santana tour here.
2
Day 4
Flight to the Algarve
Suggestion for the day:
Highlights:
Black and White Coffee Shop
Camilo beach
Ponta da Piedade
Sunset in Cabo de São Vicente, Sagres.
Book your Grand Lagos & Cabo de São Vicente tour here.
Day 5
Free Day for Personal Activities
Day 6
Free Day for Personal Activities
Suggestion for the day:
Can't Miss:
Rocha beach
Megalithic Monuments of Alcalar
Vau beach
Fortaleza de Santa Catarina
Alvor beach, Alvor
Or book here your Algarve Full-day Guided Tour.
Day 7
Free Day for Personal Activities
Suggestion for the day:
Visit Albufeira (City Center & Beaches)
Can't Miss:
Albufeira city center
Pescadores beach
Oura beach
São Rafael beach
Olhos da Água beach
Falésia beach
Marina de Albufeira
Suggestion for the day:
Stroll around Lisbon's city streets. Visit the Chiado, Baixa, Belém and Bairro Alto districts (Bairro Alto is known for its nightlife scene).
Can't Miss:
São Roque church
São Pedro de Alcântara garden
Ruins of Carmo church
Santa Catarina viewpoint
Luís de Camões Square
Torre de Belém
Mosteiro dos Jerónimos
Pastéis de Belém
Augusta street
Terreiro do Paço
Santa Justa lift
Book here your Lisbon Foodie Guided Tour.
Suggestion for dinner: Lisbon Fado Night With Dinner
Day 9
Free Day for Personal Activities
Suggestion for the day:
Historically known as being the illustrious home to Portugal's most storied monarchs, the town of Sintra is not only historically relevant, but aesthetically speaking, it is a true marvel of magnificence and romantic beauty. This dream destination is also known as being filled with heavenly mansions tucked among rolling green hillsides, and fantastical castles that make you feel as if you have stepped into an actual real-life fairytale, including must-see marvels of the Palácio Nacional de Sintra, Palácio da Pena, Quinta de Regaleira, the Castelo dos Mouros, and the Palácio de Monserrate.
Can't Miss:
Pena National Palace
Local pastries (travesseiros de Sintra)
Ginginha (local licour)
Pena Palace
Quinta da Regaleira
Monserrate Palace
Moorish Castle
Old-Town
Book here your Sintra Guided Tour.
Day 10
Free Day for Personal Activities
Suggestion for the day:
Take the day for a local Food & Wine experience
While there are near endless reasons to place Portugal´s capital city of Lisbon at the top of your must-visit travel list, the amazing local cuisine awaiting visitors continues to be among the biggest pulls, attracting hungry gourmands from across the globe year after year.
Recommended Experiences:
Day 11
Return Flight Home
*itinerary presented is a suggestion and the length of stay may vary. All tours are suggestions unless clearly stated.
Flexibility

Policy
No Amendment Fees on Our End
We don't charge for our work in changing the initial itinerary.
Full flexibility on Land Arrangements
Change the initial itinerary or cancel your land arrangements for any reason until 14 days before the trip, without penalty.
Support 7 Days a Week
Our experienced travel agents are are available 7 days a week (16 hours per day) to help with any questions.
About the Destinations:
Madeira Island
Madeira Island is a beautiful and lush island located in the Atlantic Ocean. It is famous for its natural beauty, stunning mountains, levadas and protected forests. Madeira's beautiful landscapes provide the perfect setting for nature and outdoors enthusiasts, hikers, and nature photographers. The island is also known for its rich culture, with traditional folklore music. Madeira is also famous for its wine production and wine-tasting experiences.
Algarve
Algarve is a stunning coastal region located in the southernmost part of Portugal. The region is famous for its beautiful beaches, crystal clear water, and golden sand, making it a hot spot for sun worshippers. The region has a variety of leisure activities on offer, from golf courses to water parks and theme parks, there's something for everyone. Algarve also has a rich cultural heritage and history, with local villages and towns such as Lagos and Albufeira offering an authentic taste of traditional Portugal.
Lisbon
Lisbon is the picturesque capital city of Portugal, with its charming architecture, narrow streets and beautiful plazas, it is full of life and character. The city boasts a rich history that can be seen through its many museums, monuments and historical sites such as the Moorish Castle. Lisbon is also famous for its culinary scene, with its delicious seafood and traditional pastel de nata. Tourists can enjoy a vibrant nightlife in the city, or simply take a stroll along the scenic riverside.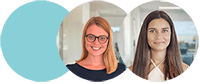 Talk with a Travel Advisor
+1 647-946-8249
Notice: Estimated price per person based on 2 adults in a double room.
Reward points discount: -$
0
.00
Request to Customize This Package
Need help booking?
Mention the Ref. #6409 and let us know your questions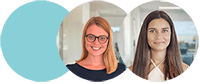 reach us on WhatsApp
Continue in another device
Trust the Local Experts
Hassle-free Experience
Full Support
Save Time & Money
Frequently Asked Questions
Contact us
Have questions?
Contact our Support Team
Everyday:
08:00 AM
to
12:00 AM
Lisbon & Sunshine: Madeira & Algarve
Super Deal
Earn $500*
to travel with us
Join our Travel Rewards program and receive $500 just for signing up! As a Travel Rewards Member, you'll receive exclusive offers and early access to special deals and sales.