Portugal & Spain: Your 7-Stops Roadtrip
A spectacular journey through Portugal and Spain.
Explore the vibrant cultures, lush landscapes, and unforgettable memories always waiting to be found on our 20-day road trip package through Portugal and Spain!
What's Included?
All flights and connections
Accommodations for your destinations
Why we love this deal:
This 20-day road trip package takes you through the best of Portugal and Spain, giving you an unforgettable experience of culture and sightseeing.
Begin your adventure in Porto. Explore the cobblestone streets of the old town, capture breathtaking views from Clérigos Tower, and admire intricate tile work at Livraria Lello bookshop.
Head next to Santiago de Compostela - a historic pilgrimage destination boasting imposing Romanesque churches, medieval stone walls, and lush green parks.
From Santiago de Compostela to Corunha – a beautiful port city with plenty of hiking trails along its rugged coastline. Admire striking medieval castles from afar, explore Corunha Old Town with its impressive Gothic cathedral, and enjoy lively nightlife in Tapias Square.
The next stop is Salamanca – an elegant university town praised for its Spanish Renaissance architecture including the New Cathedral and Old Cathedral as well as Casa Lis art nouveau museum.
Continue your journey towards Viseu, Portugal – quaint city surrounded by rolling hills and gorgeous vineyards offering splendid river views.
Your next destination is Coimbra – Portugal's oldest university city full of cultural highlights such as Joanina Library or Santa Cruz Monastery with its ornate cloister garden courtyard.
Finally, end your trip in Lisbon – Portugal's vibrant capital filled with colorful neighborhoods like Alfama or trendy street art-covered Baixa district and marvel at Manueline masterpieces inside Jerónimos Monastery.
Customizable: Add more nights to your stay or local excursions!
Itinerary
It is recommended to book an early check-in and airport transfers.
Suggestion for the day:
We recommend taking a stroll around downtown Porto and having a "francesinha" for lunch/ dinner accompanied by Portuguese wine. Highlights include Bridge D. Luís I, Ribeira, Livraria Lello, Torre dos Clérigos, and Majestic Café. Or book here your City Walking Tour.
Suggestion for dinner: Fado Experience
Day 2
Free Day for Personal Activities (Porto)
Suggestion for the day:
Explore the Douro Valley: With three World Heritage Sites recognized by UNESCO, there is no shortage of reasons to visit the Douro Valley, one of the most stunning landscapes in all of Portugal. In the historic center of the city of Porto, you will find remarkable buildings lining the riverbanks. Many of these buildings are directly linked to the production of wine and bear witness to the urban development that this production has fueled over the years. On the opposite bank of the river, you will find the city of Vila Nova de Gaia, a hive of commercial activity and home to the famous Port wine cellars.
Highlights:
Casal De Loivos Viewpoint
Abelheira Viewpoint
São Salvador do Mundo Viewpoint
Book here your Douro Valley guided tour.
Day 3
Free Day for Personal Activities (Porto)
Suggestion for the day:
Explore the world-class vintages at a local winery and treat yourself to an exquisite Port wine.
We recommend:
Quinta da Pacheca
Quinta da Roêda
Quinta das Carvalhas
Quinta de La Rosa
Quinta do Crasto
Quinta do Panascal
Quinta do Seixo
Quinta do Valado.
Book here Your Port Wine Walking Tour: Visit three of the best port wine brands!
Suggestion for the day:
Explore the historic district of Santiago de Compostela, where ancient streets and monuments paint a vivid picture of days gone by.

Highlights:
Plaza del Obradoiro
Rúa do Franco
Concheiros Market
Cathedral of Santiago de Compostela
A the end of the day, have dinner at one of the many restaurants in the city, and try the local Galician cuisine, such as pulpo a la gallega (octopus dish) or empanada a la gallega (savory pie).
Day 5
Free Day for Personal Activities (Santiago)
Suggestion for the day:
Take a day trip to the coastal town of Fisterra and Cape Finisterre, known as the "end of the world" for its location at the westernmost point of mainland Europe.
We recommend:
Visiting the Cape Finisterre Lighthouse and enjoying panoramic views of the Atlantic Ocean and the rugged coastline.
Stopping at one of the many seafood restaurants in Fisterra for a delicious seafood lunch.
Day 6
Free Day for Personal Activities (Santiago)
Suggestion for the day:
Visit the Monastery of San Martín Pinario and the surrounding gardens (which are adjacent to the Cathedral of Santiago de Compostela)
Explore the City's Museums
We recommend:
The Museum of the Cathedral
the Museum of Pilgrimage and Santiago
The Museum of Galician People.
Day 7
Free Day for Personal Activities (Santiago)
Suggestion for the day:
Take a stroll through Alameda Park or San Domingos de Bonaval Park, and enjoy the views of the city.
In the evening:
Attend a traditional Galician music or dance performance, or grab drinks at one of the many bars in the historic district.
Suggestions for the day:
Visit the Tower of Hercules (one of the most iconic landmarks in the city). The tower is over 1,900 years old and offers stunning views of the city and the Atlantic Ocean.
Head to Plaza Maria Pita, the city's mains square and admire the architecture of the City Hall and the surrounding buildings.
Stroll through the gardens of San Pedro Park along the seaside promenade.
Highlights:
María Pita House Museum
Paseo Marítimo
Domus Museum (an interactive museum that explores the human body and mind through science and technology)
San Antón Castle ( a fortress that now houses a museum about the city's history)
Day 9
Free Day for Personal Activities (Coruna)
Suggestion for the day:
Stroll through Coruna's Old Town, a picturesque area full of narrow streets, colorful houses, and lively squares.
Highlights:
Market of Lugo
Museum of Fine Arts
Plaza de Azcárraga
Plaza del Humor
Santa María del Campo Collegiate Church
4
Day 10
Drive to Salamanca
Suggestion for the day:
Start your day with a visit to the Plaza Mayor de Salamanca, one of the most beautiful plazas in Spain. Take in the stunning architecture and enjoy breakfast at one of the cafes in the square.
Head to the Salamanca Cathedral, a stunning church that took more than 200 years to build. Be sure to climb the tower for a panoramic view of the city.
Highlights:
Convento de San Esteban
Roman Bridge of Salamanca
Barrio del Oeste
Day 11
Free Day for Personal Activities (Salamanca)
Suggestion for the day:
Visit the Art Nouveau and Art Deco Museum in the city center, which showcases a stunning collection of art from these two movements.
Head to the Casa de las Conchas, a beautiful Gothic building covered in shells that now serves as a library.
Highlights:
San Benito Square
Salamanca Central Market
Casa Lis Museum
Enjoy dinner at Mesón Cervantes, one of the city's most famous restaurants known for its Iberian ham and traditional Spanish dishes.
Day 12
Free Day for Personal Activities (Salamanca)
Suggestion for the day:
Explore the vibrant history of Salamanca! From its awe-inspiring religious past to stunning architectural treasures, discover this city's hidden gems and be captivated by its allure.
Highlights:
Catedral Vieja
Catedral Nueva
University of Salamanca
Patio de Las Escuelas
Saint Martin Church
Church of San Julian
San Marco Church
End the day with a flamenco show at the Teatro Liceo, where you'll experience traditional Spanish dance and music.
There's no need to make the drive from Salamanca to Viseu mundane! Along your route, you'll find countless opportunities for adventure and exploration.
Suggestion for the day:
Explore the Historic City of Ciudad Rodrigo
Ciudad Rodrigo is a charming Spanish city located just a few kilometers from the Portuguese border. With its impressive castle walls and Gothic cathedral, the city is worth a stop to admire its stunning architecture and rich history.
Discover the Medieval Castle of Trancoso
Trancoso is a quiet Portuguese town with a rich historical heritage. Its castle ruins lie on top of a small hill, providing stunning panoramic views over the town and surrounding countryside. Take a walk around the picturesque streets and stop at traditional pastry shops.
Day 14
Free Day for Personal Activities (Viseu)
Suggestion for the day:
Explore the colorful and captivating city of Viseu in Portugal! This stunning central region has plenty to offer - take a drive through its streets, uncovering an array of delightful surprises.
Highlights:
Viseu Cathedral

Grão Vasco Art-Museum
Pátio das Cantigas - a picturesque courtyard filled with colorful, traditional houses that creates a stunning backdrop for photos.
Casa da Ribeira Museum
If you're driving from Viseu to Coimbra, Portugal, there are several things you can do along the way to make the most out of your journey.
Suggestion for the day:
Visit the Roman Ruins in Conimbriga
On your way from Viseu to Coimbra, make a stop at Conimbriga to explore its impressive Roman ruins. This archaeological site provides a fascinating insight into ancient Roman civilization, including baths, villas, and intricate mosaics.
Explore The Bussaco Forest
Located just a few kilometers from Coimbra, the Buçaco National Forest is a unique destination and great for a short stop on your journey. This stunning forest is home to exotic plants and small lakes, offering a perfect background for a scenic walk or a picnic.
Day 16
Free Day for Personal Activities (Coimbra)
Suggestion for the day:
Discover Coimbra and its amazing sights! Take a leisurely drive around this captivating city to witness the enchanting architecture, explore history through monuments and uncover hidden gems.
Highlights:
The University of Coimbra & The Joanina Library (one of the oldest universities in Europe)
Machado de Castro Museum
Santa Cruz Monastery
Santa Clara-a-Velha Monastery
Santa Clara-a-Nova Monastery
Coimbra Botanical Garden
Suggestion for the day:
Local Food & Wine Experience
While there are near endless reasons to place Portugal´s capital city of Lisbon at the top of your must-visit travel list, the amazing local cuisine awaiting visitors continues to be among the biggest pulls, attracting hungry gourmands from across the globe year after year.
Recommended Experiences:
Day 18
Free Day for Personal Activities (Lisbon)
Suggestion for the day:
Those looking to delve deeper into Portugal's religious roots need to look no further than Fátima, which is famous for being the holy site where an apparition of Our Lady of Fatima is said to have appeared.
Can't Miss:
The Sanctuary of Our Lady of Fátima
The Chapel of the Apparitions
The Holy Trinity Basilica
Recinto de Oração Viewpoint
Book here your Fátima Guided Tour.
Day 19
Free Day for Personal Activities (Lisbon)
Suggestion for the day:
Long known as one of Portugal´s most amazing destinations, and easily considered one of the most gorgeous and unique locales in the entire world, Sintra absolutely deserves a top spot on your must-see Portugal travel itinerary. Just a stone´s throw away from the exciting capital of Lisbon, you will instantly fall in love with Sintra's fairytale castles, idyllic and enchanting gardens, and so much more. After a visit to this Portuguese wonderland, you will feel as if you have stepped into another world entirely – it´s that wondrous and surreal!
Highlights:
Pena Palace
Quinta da Regaleira
Monserrate Palace
Sintra National Palace
the Moorish Castle
Sintra's Old Town.
Or book here your Sintra escorted experience.
Day 20
Free Day for Personal Activities (Lisbon)
Suggestion for the day:
The romantic appeal of Obidos — a marvelous medieval town in Portugal chocked full of intriguing history — provides a true experience, as if you have actually stepped back in time to explore the nation's amazingly rich history.
Can't Miss:
Porta da Vila, Óbidos castle
Santa Maria church
Santa Maria Square
Bom Jesus da Pedra Sanctuary
Óbidos lake
Porta da Vila
Óbidos Aquaduct
Óbidos Medieval Market.
Book here your Óbidos, Nazaré & Batalha tour.
Day 21
Return Flight Home
*itinerary presented is a suggestion and the length of stay may vary. All tours are suggestions unless specifically stated.
Flexibility Policy
No Amendment Fees on Our End
We don't charge for our work in changing the initial itinerary.
Full flexibility on Land Arrangements
Change the initial itinerary or cancel your land arrangements for any reason until 14 days before the trip, without penalty.
Support 7 Days a Week
Our experienced travel agents are are available 7 days a week (16 hours per day) to help with any questions.
About the Destinations:
Portugal
Portugal is a small yet historic country in the southwest corner of Europe. It was one of the first countries to explore and trade across the world, leaving behind a legacy of unique architecture, language, culture, and cuisine. Architecturally, its cities have everything from medieval castles and fortresses to Baroque churches, while its countryside is home to rolling hills, stunning vineyards, and traditional villages. Its unique language is rooted in Latin, with words that still resonate today across Brazil and Portugal's former colonies.
Spain
Spain has an incredibly rich history that dates back thousands of years and has been home to some of the most powerful empires in history such as the Romans and Moors. Today it's known for its culture which is reflected in flamenco music and dance, vibrant art galleries, passionate soccer fans, ancient cities like Seville or Madrid filled with stunning architecture, delicious food like paella or tapas, and friendly people who are always ready to help you out. The country also has some incredible natural landscapes such as snow-capped mountains in La Rioja or wild beaches along Costa Brava or Costa del Sol.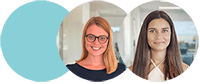 Talk with a Travel Advisor
+1 647-946-8249
Notice: Estimated price per person based on 2 adults in a double room.
Reward points discount: -$
0
.00
Request to Customize This Package
Need help booking?
Mention the Ref. #5270 and let us know your questions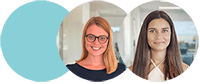 reach us on WhatsApp
Continue in another device
Trust the Local Experts
Hassle-free Experience
Full Support
Save Time & Money
Frequently Asked Questions
Contact us
Have questions?
Contact our Support Team
Everyday:
08:00 AM
to
12:00 AM
Portugal & Spain: Your 7-Stops Roadtrip
Earn $500*
to travel with us
Join our Travel Rewards program and receive $500 just for signing up! As a Travel Rewards Member, you'll receive exclusive offers and early access to special deals and sales.