Discover Lagos City in the Algarve Region of Portugal
Lagos is a top destination for travelers from around the world, and for good reason. Situated on the stunning southwestern coast of Portugal, the Algarve region is renowned for its stunning beaches, historical architecture, and vibrant nightlife. With its cobblestone streets, whitewashed buildings, and quaint fishing boats, it's no wonder that Lagos, Algarve has become one of Europe's most sought-after vacation spots. Whether you're looking to explore the natural beauty of the Algarve region on an epic hike, or you'd prefer to soak up some sun while relaxing on a golden Algarve beach, Lagos, Portugal has something to offer everyone.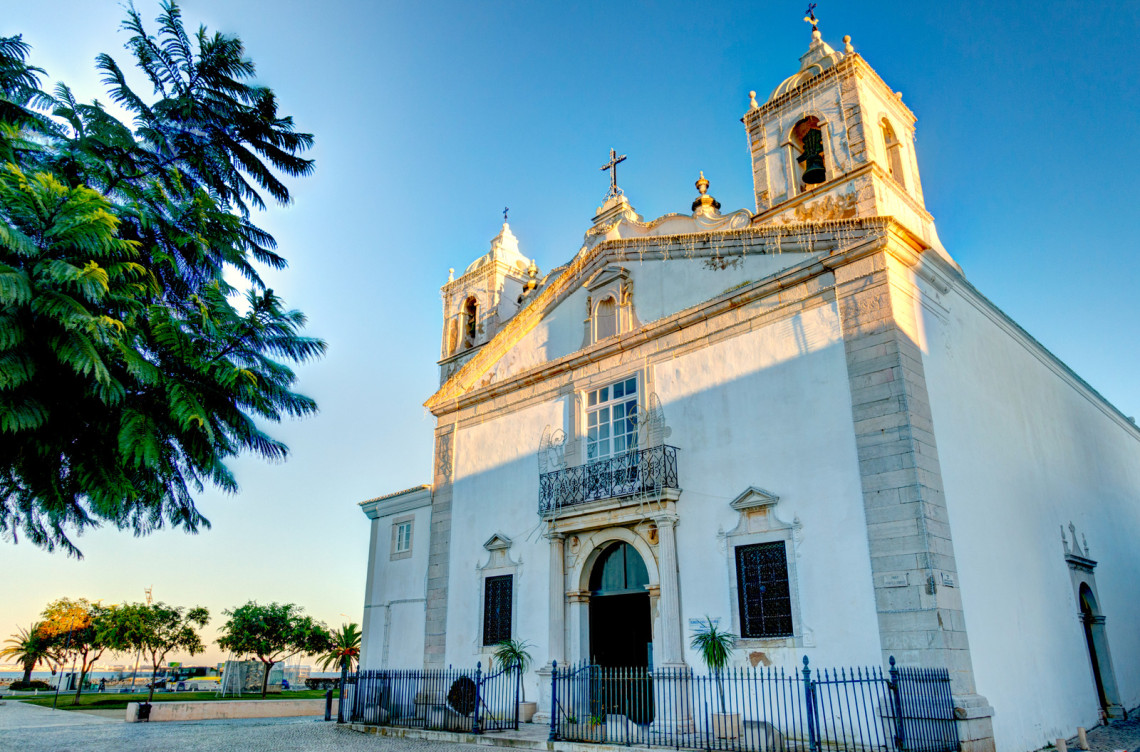 From the best packages and travel deals to tailor-made itineraries, Portugal Getaways is happy to provide you with the perfect getaway, whether you're looking for a romantic escape or an action-packed adventure. With our knowledgeable staff, we guarantee that you won't be disappointed with your holiday in the Algarve.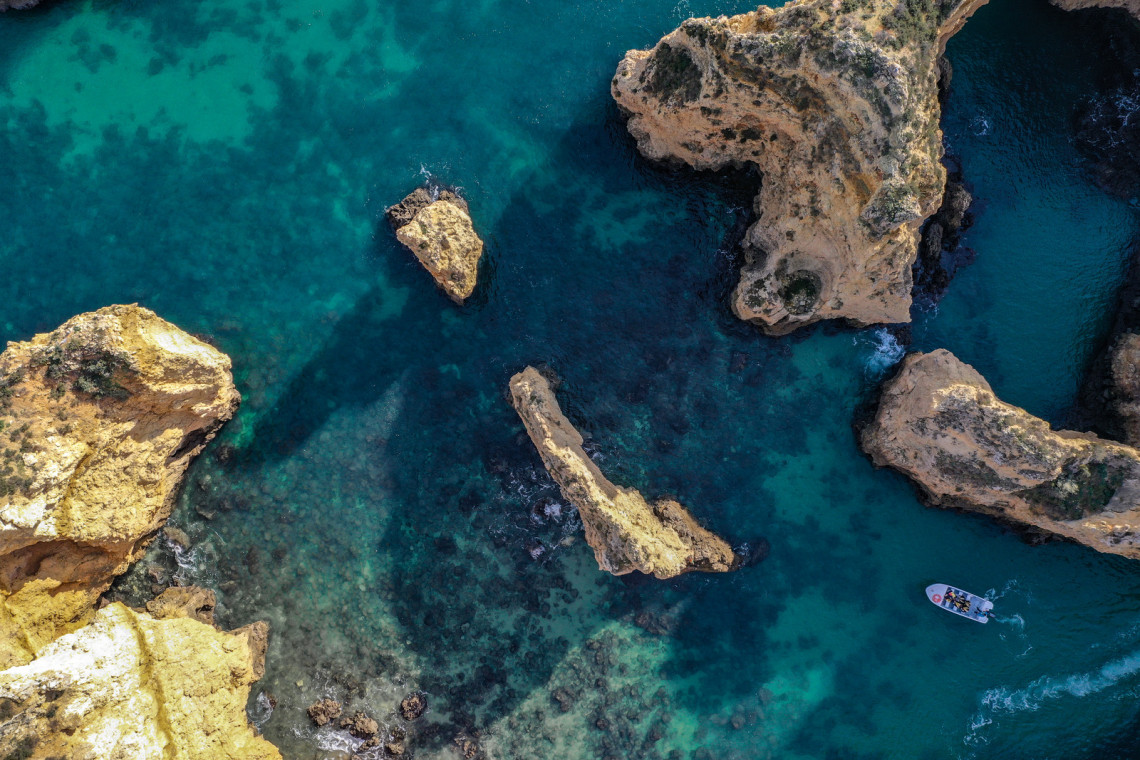 Lagos city's winning combination of old-world charm and modern amenities makes it an ideal place to spend your Algarve holiday. From its cobbled streets lined with artisan shops and local eateries to its bustling marina filled with bobbing boats of all shapes and sizes, there's plenty to see and do in Lagos during your Algarve travel.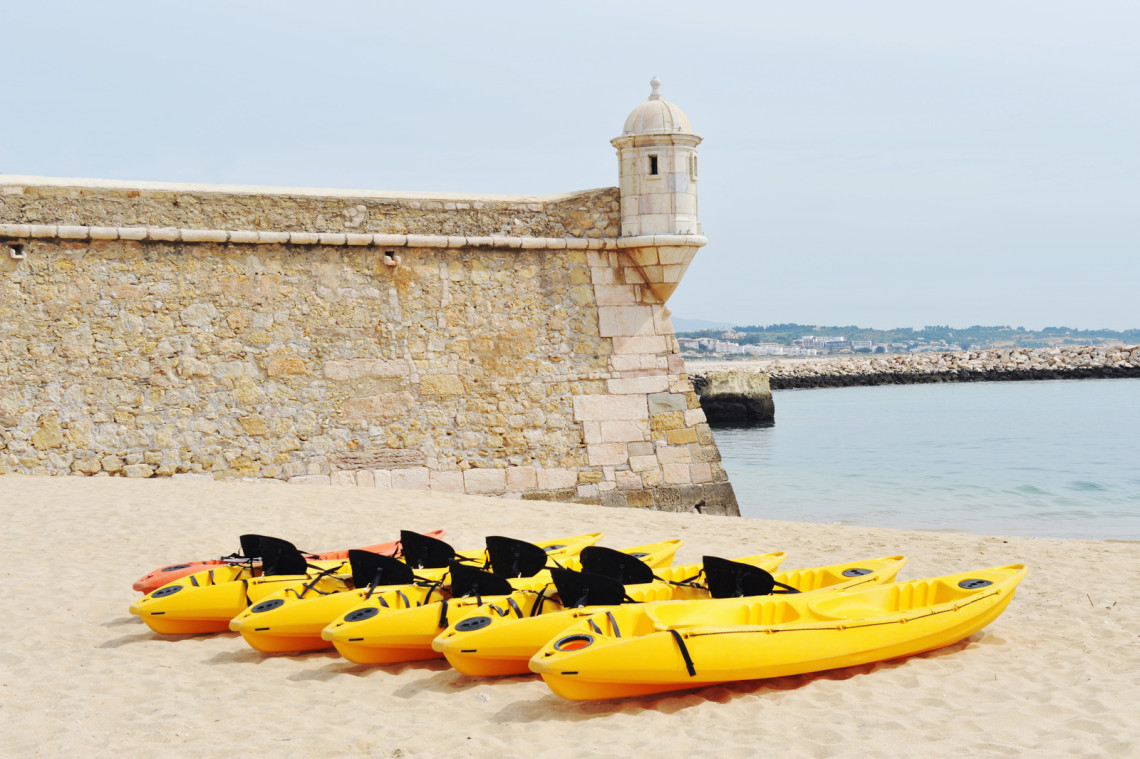 The breathtaking landscapes found in the Algarve region of Portugal surrounding Lagos specifically provide ample opportunity for outdoor activities such as hiking, bird watching, and biking along the coastline. Whether you're visiting Lagos, or Algarve for a romantic getaway or simply want to relax in the sunshine (or even enjoy some water sports!), you'll find plenty to keep you entertained during your stay. Keep reading to learn more about the delightful Lagos city, including why it's an essential stop for your next Algarve trip.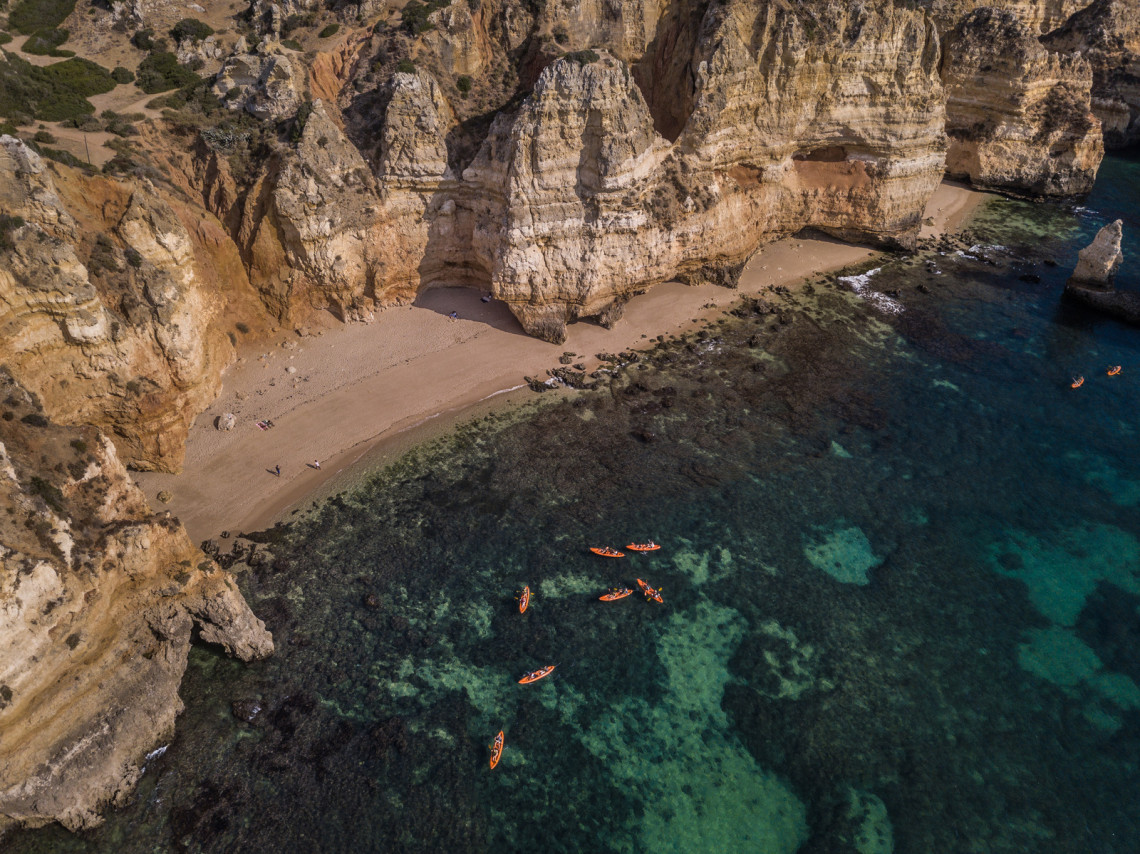 What Is Lagos?

The ancient history of Lagos city in the Algarve region of Portugal dates all the way back to the Paleolithic Era when the first inhabitants settled in the area. Throughout its history, Lagos has been an important Algarve port city.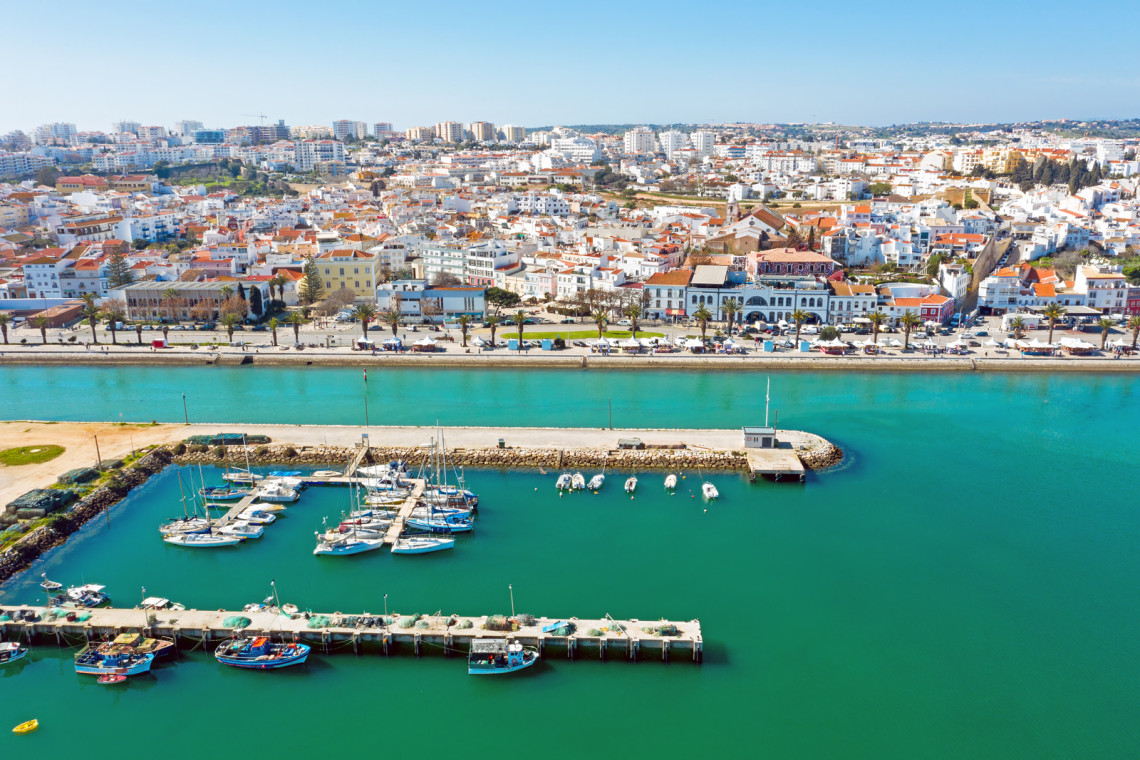 During the Age of Exploration, Lagos city was regarded as a strategic location for Europe's maritime traders and explorers, who regularly stopped in its harbor to purchase goods and gather intelligence. After Portugal became a republic in 1910, many entrepreneurs and innovators moved to Lagos city with the aim of capitalizing on its thriving port, thus making it one of the most influential cities in southern Portugal.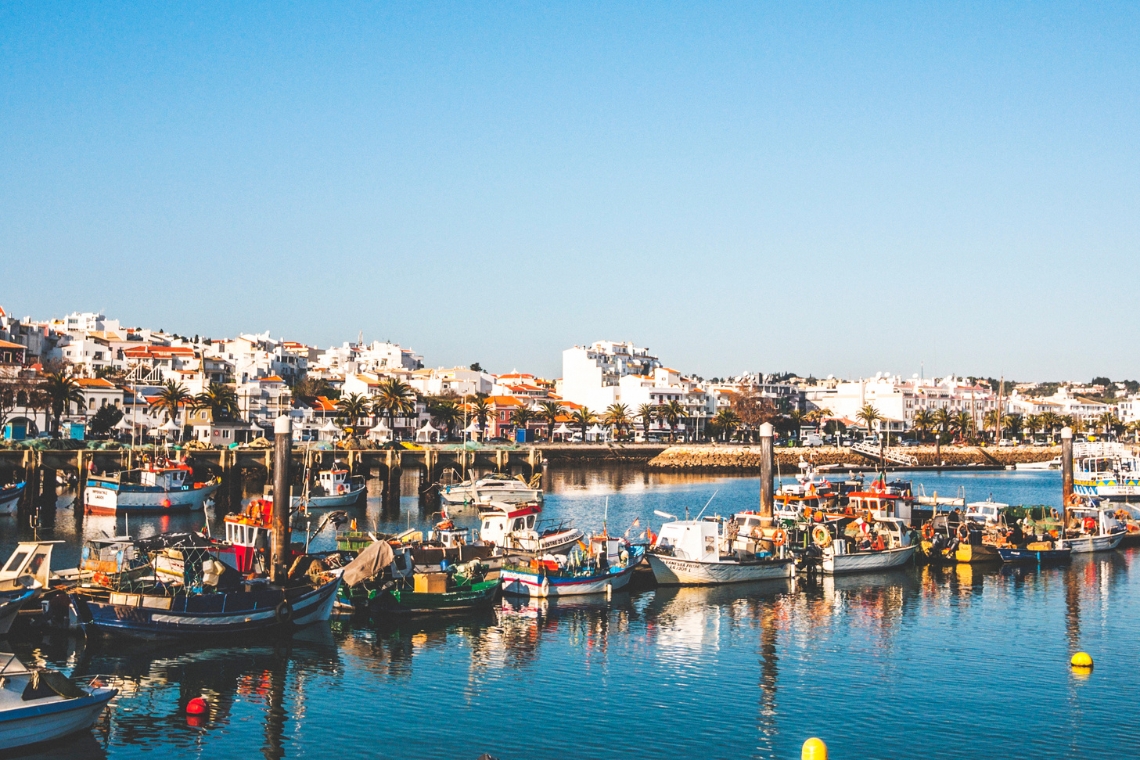 During this period, impressive colonial architecture began to arise throughout the city, especially near the Lagos harbor district, which soon became known as Marina de Lagos. In recent decades, this traditional fishing town has transformed into a popular tourist destination thanks to its beautiful coastline and unique attractions, such as Praia da Dona Ana beach and Forte da Ponta da Bandeira.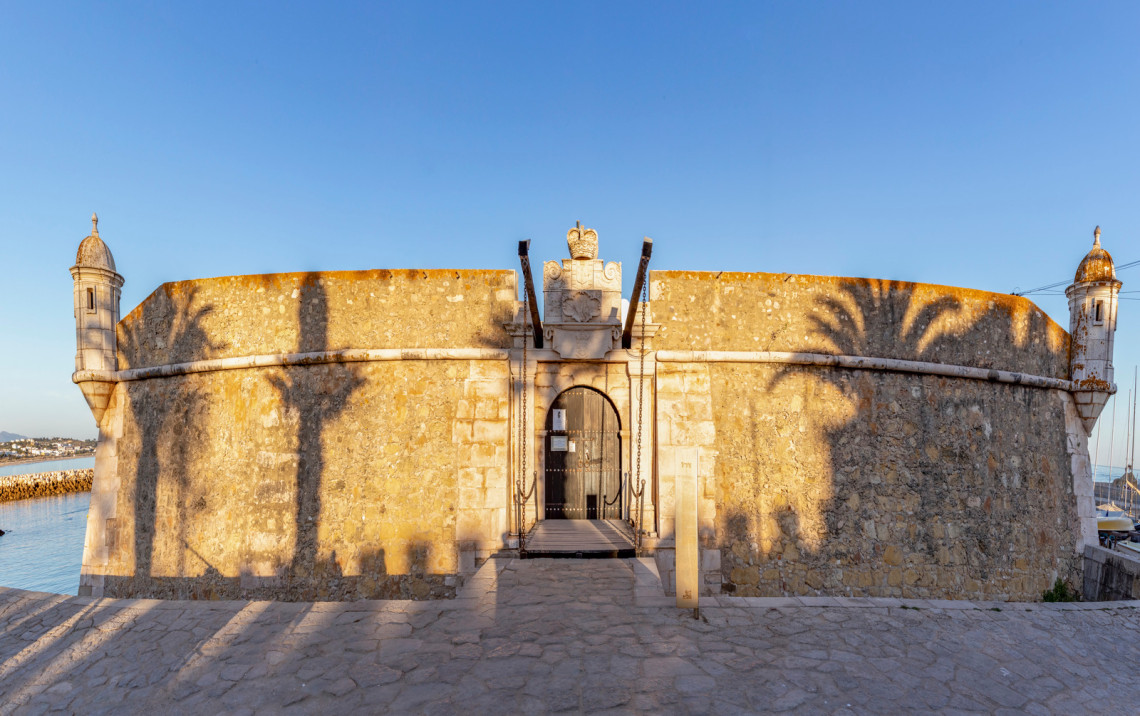 To this day, Lagos, Portugal continues to entice visitors with its captivating heritage combined with modern amenities, which has amounted to a winning recipe for a truly iconic city that blends the past with the present like no other place in Portugal or Europe. This reason alone makes Lagos city the perfect pick for your dream Algarve travel itinerary.
Are you already in love with Portugal? Take a look at our stress-free packages that allow you to book your ultimate Portuguese adventure. All our packages are carefully curated by our team of local Portuguese experts so that you don't need to worry about any details - just enjoy your trip!

What Will You See in Lagos, Portugal?
Lagos, Portugal is a beautiful coastal city with an abundance of activities for visitors to enjoy during their Algarve trip. From stunning beaches and breathtaking landscapes to vibrant nightlife and traditional Portuguese culture, Lagos has something for everyone. For those travelers looking for things to do in Algarve that involve fun in the sun, Praia Dona Ana and Meia Praia are two of the most popular beaches in the area, both boasting soft sand and crystal clear waters perfect for swimming or relaxing on a lounger.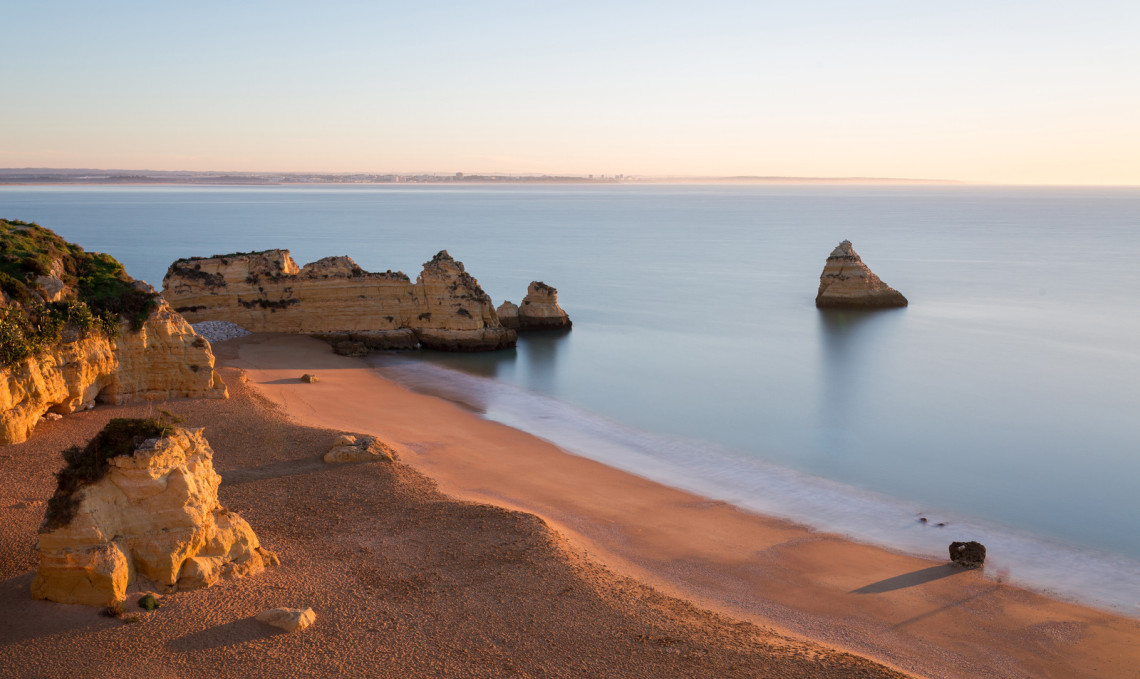 Other outdoor activities available to visitors to Lagos on their Algarve trip include boat tours along the coast, where you can take in views of the dramatic cliffs and caves set against a backdrop of rolling waves. As well as being an amazing way to while away the day, it is an ideal mode of Algarve travel for admiring the natural beauty that this particular part of Portugal has to offer.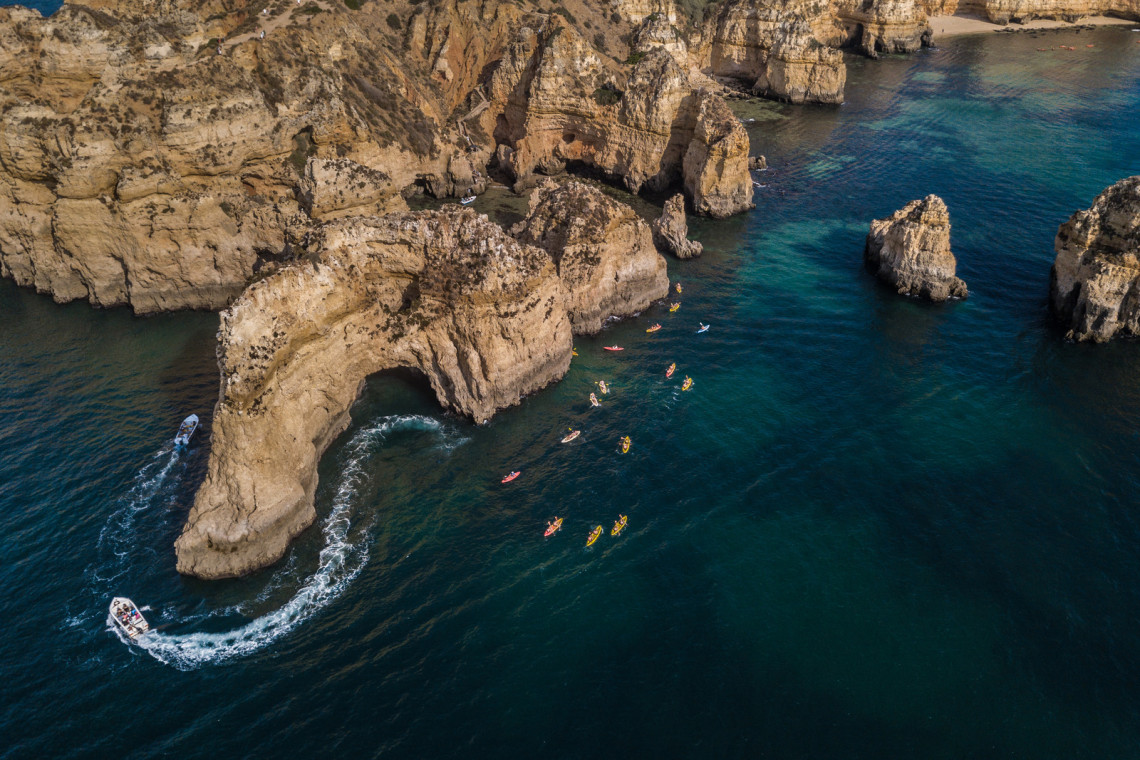 In addition to beach sports, like surfing, kitesurfing, sailing, and stand-up paddle boarding, there are other very popular pastimes to be enjoyed here in the Lagos, Algarve region of Portugal. Shoppers, for example, will find Lagos a treasure trove of near-endless items to discover. In fact, Lagos city center is full of interesting shops selling locally crafted souvenirs and handiwork that are sure to delight you.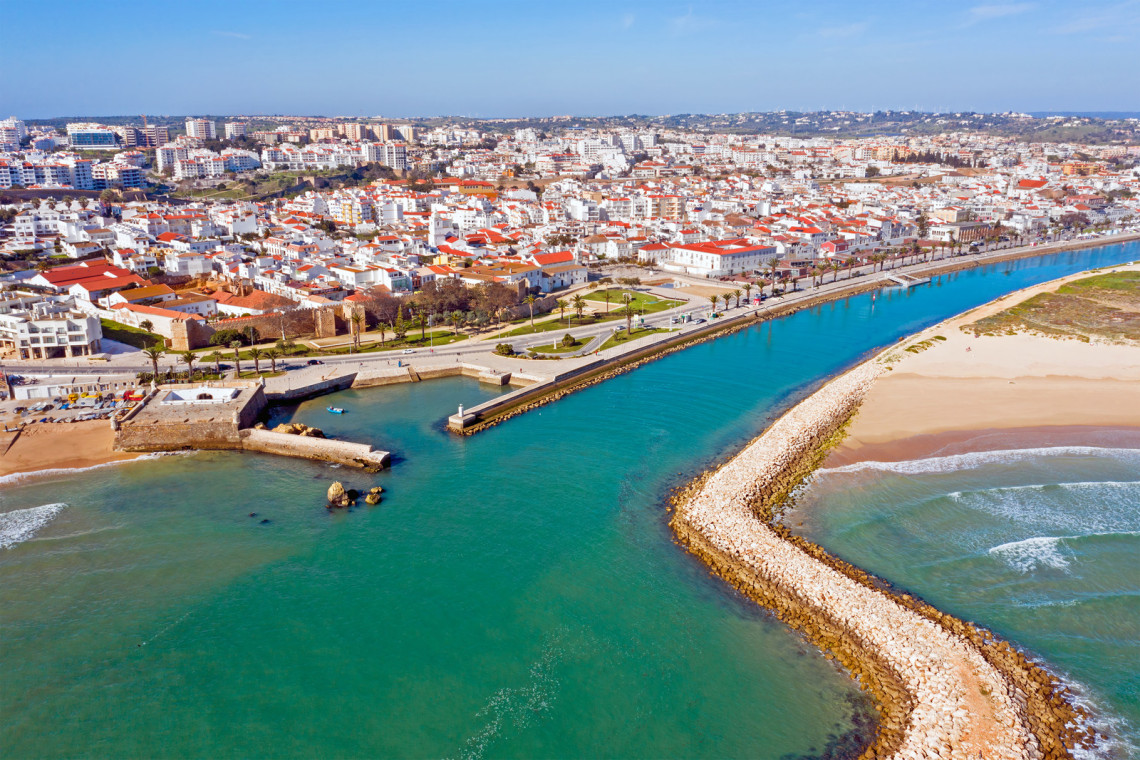 And for the foodies who appreciate truly good flavors and tastes, there are also plenty of local Lagos restaurants serving up delicious regional dishes, the most famous of which include such scrumptious selections as cataplana (a seafood stew) and carne de porco à alentejana (pork with clams).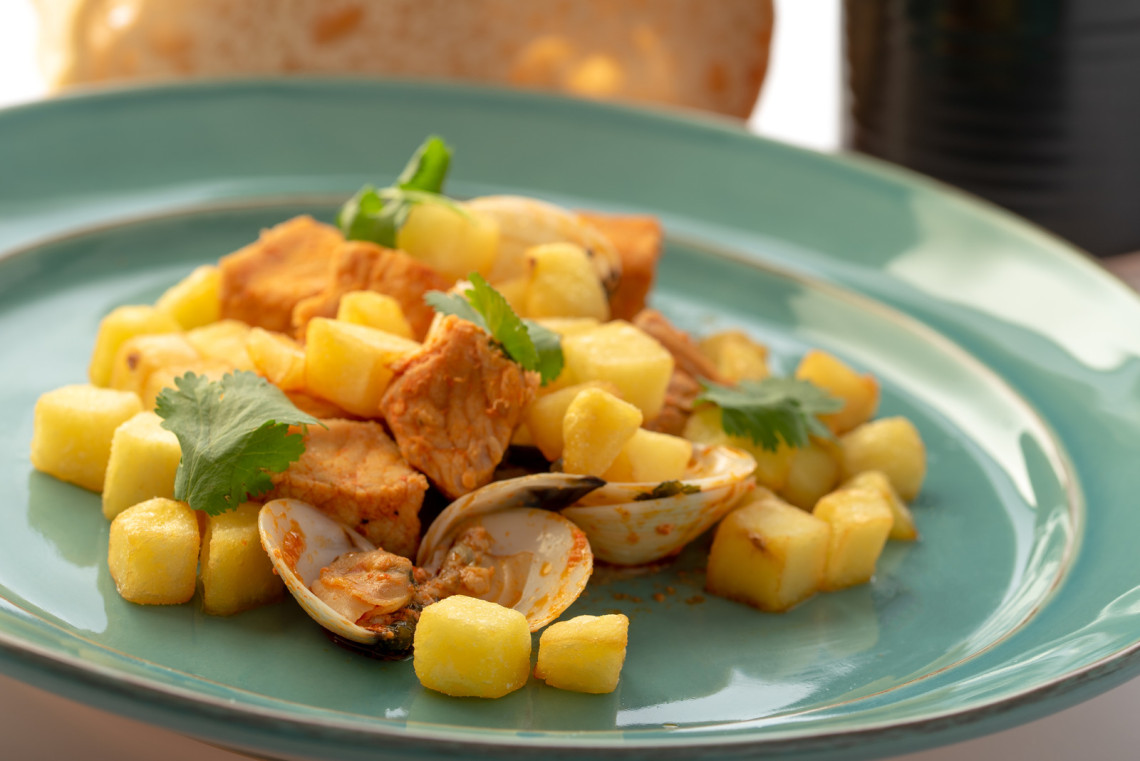 Nights here in Lagos, Portugal tend to be bustling with exciting events ranging from live music performances at local bars dotted around town to weekly street festivals featuring delicious food stalls offering traditional Portuguese treats like the country's famed sweet treats, pastéis de Nata (Portuguese custard tarts). Imagine spending your Lagos evening listening to live music or sipping cocktails while admiring spectacular sunset views from one of the many rooftop bars around town – we'll be bold enough to say that you would be hard-pressed to find a more magical Algarve travel scenario!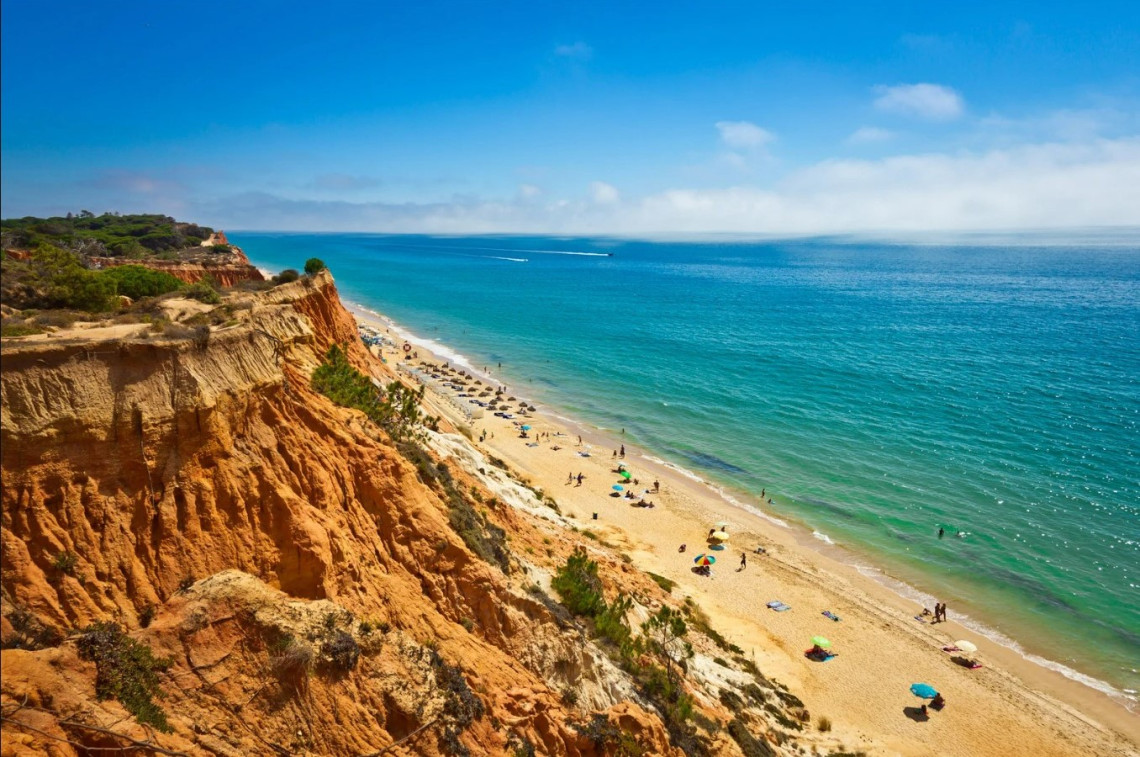 But back to the main topic: the terrific nature and enchanting appeal of Lagos, an Algarve destination that woos you instantly. In fact, as soon as you arrive in Lagos, Portugal, it's impossible to not be utterly smitten, as you'll be surrounded by picturesque ocean views and stunning Mediterranean architecture as far as the eye can see. One popular area in Lagos city is the old town — or Cidade Velha — which features centuries-old cobblestone streets lined with traditional restaurants and shops selling trinkets and souvenirs.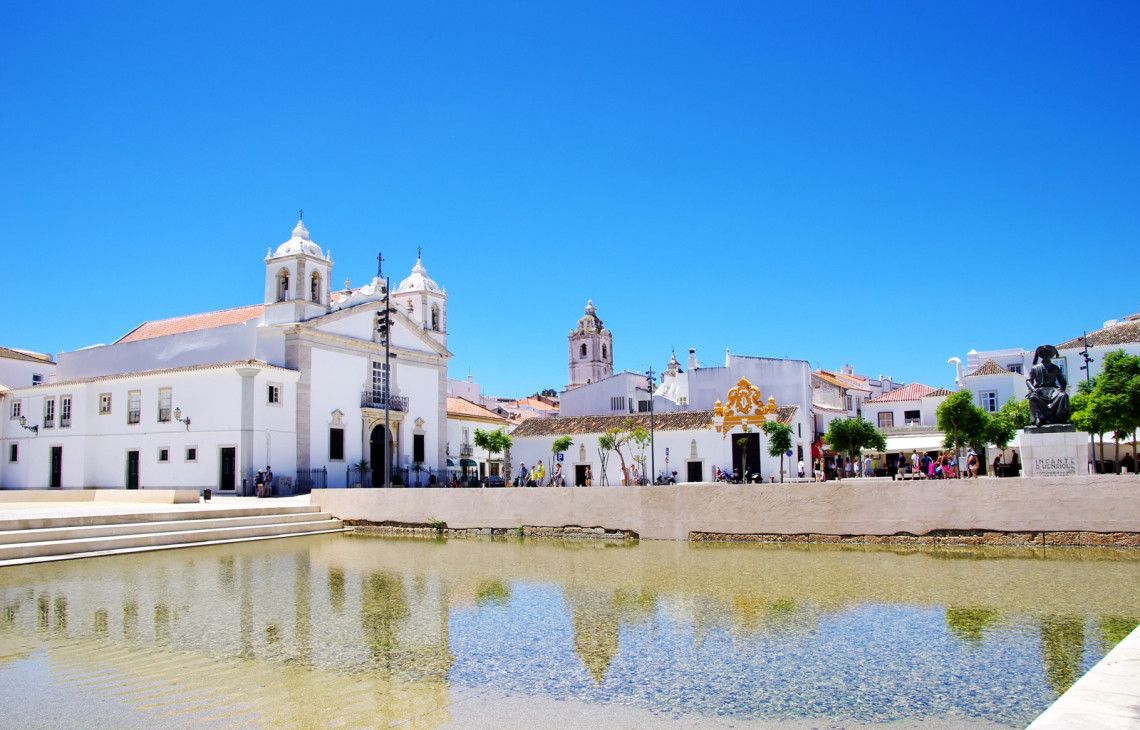 In addition, there are plenty of historic churches worth exploring that date back hundreds of years, as well as museums that showcase marvelous artifacts telling fascinating tales from the area's storied past. And for all you nature appreciators and Instagram pros, don't forget to check out Ponta da Piedade — a collection of rock formations found just off the shoreline that provides incredible photo opportunities!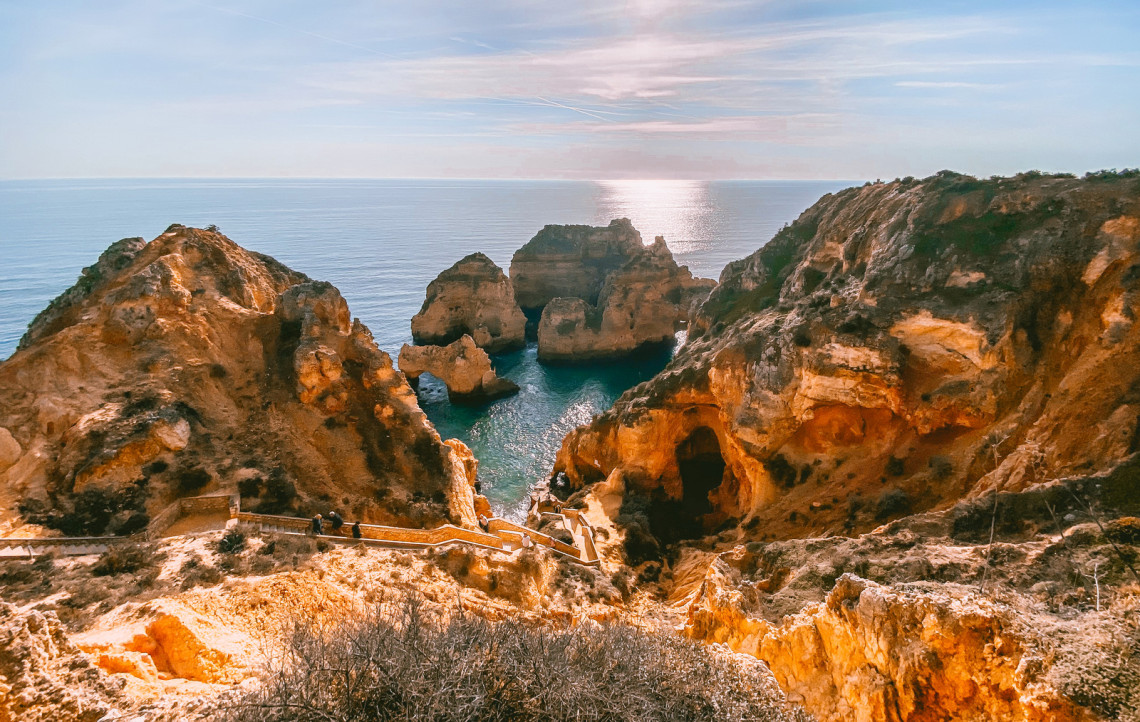 The Best Time to Visit Lagos
The Algarve region of Portugal is a stunning part of the country, and Lagos is one of the Algarve area's most attractive cities. Thanks to its mild climate year-round, there really is no "bad" time to visit Lagos, but the best time to visit Lagos in the Algarve is during the spring or early fall. From March to May, temperatures range between 15°C and 25°C on average, making this season ideal for sightseeing, exploring Lagos city's monuments and attractions, or enjoying its ample abundance of outdoor activities options.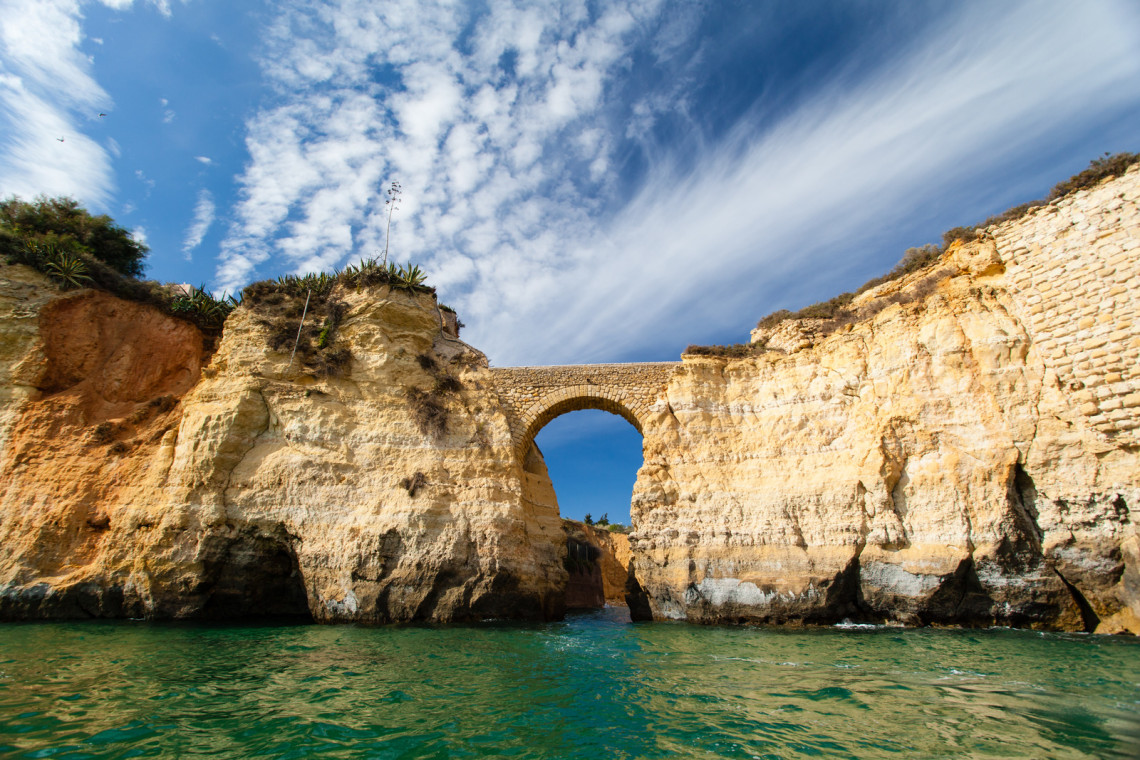 In autumn in Lagos, Portugal, starting around September to October, temperatures are still milder compared with other European cities and countries this time of the year. And let's talk about the sunshine travelers can look forward to basking in during their Algarve travel. In Lagos, tourists will enjoy plenty of sunny days, while avoiding the hot summer months when crowds flock to this popular destination. Perhaps the best thing about the weather in Lagos – especially during spring and autumn – is that its mild temperatures make it comfortable for visitors to explore around without having to worry about dealing with extreme heat or cold during their Algarve trip.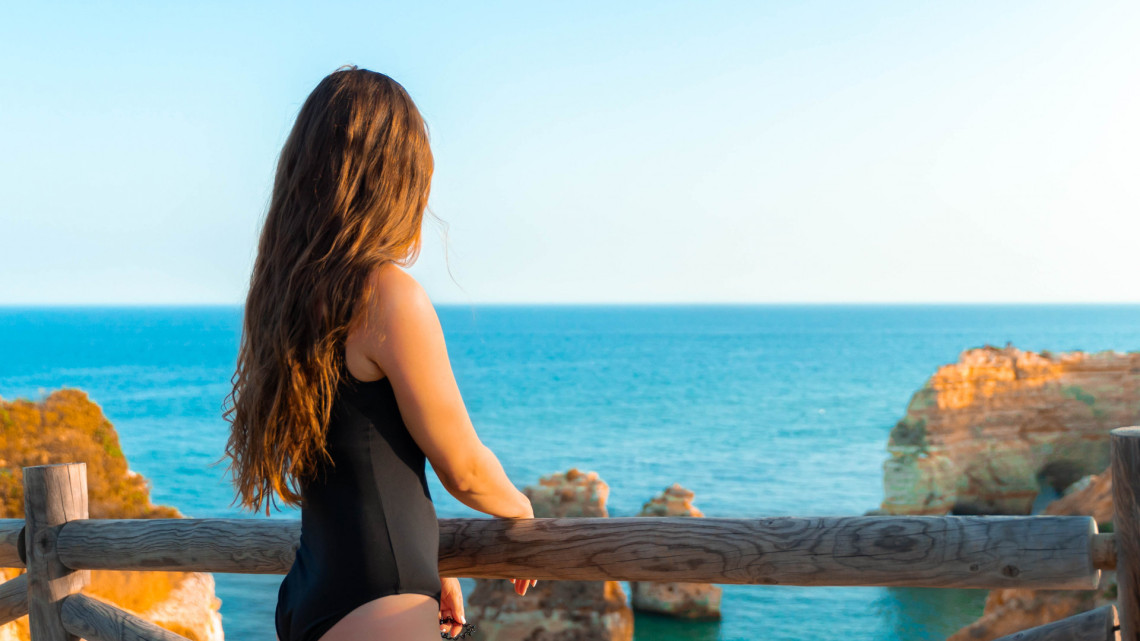 In addition to providing pleasant weather conditions for your Algarve travel, spring and autumn are also the best times for travelers who prefer a quieter holiday experience with fewer crowds while visiting tourist sites. During these off-peak seasons, you can avoid long queues at popular attractions, such as the Ponta da Piedade lighthouse, for example. You can also take advantage of cheaper accommodation rates compared to the higher price tags hotels and rentals can climb to during peak season (the months of June, July, and August).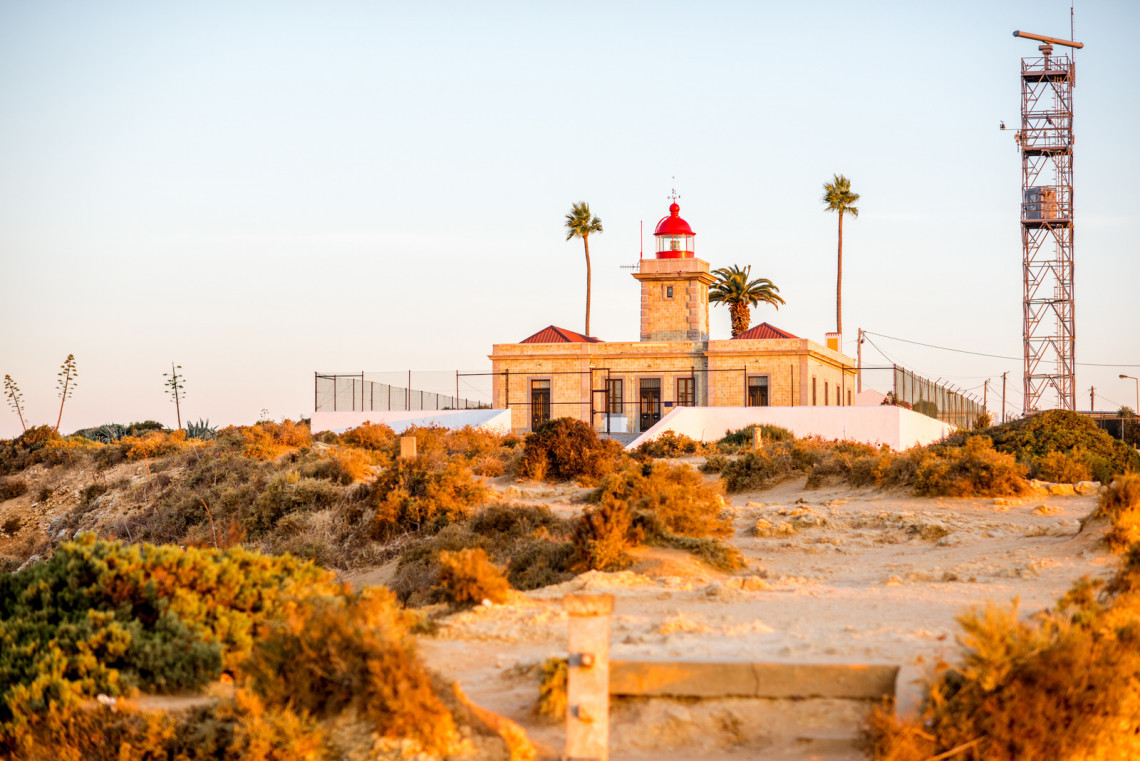 Visitors looking for super special and unique things to do in Algarve can also venture further inland and explore some of the more remote villages scattered throughout the area's countryside. A trip here during your Algarve travel will be one to remember, as it offers a peek into magical places where you can still find some quiet corners off the beaten track. And that's really what so many are looking for on their Algarve trip – an escape from the world and their often hectic, everyday routines!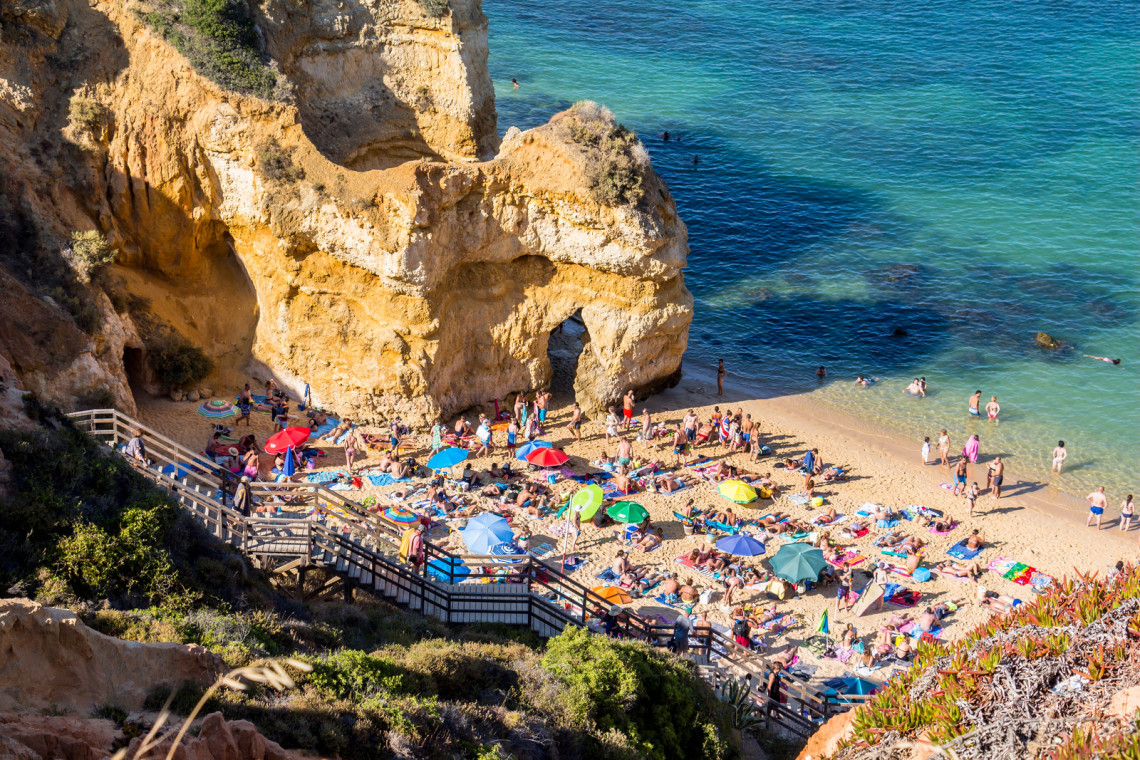 Finally, spring and autumn are great seasons for foodies to sample and truly savor the very best that the Algarve region of Portugal has to offer, as these months of the year are the harvest times. During this "sweet spot" period, restaurants can offer diners the freshest and most flavorful local produce straight from the fields of regional farmers, serving delicious dishes based on treasured, passed-down recipes so visitors can have an authentic taste of traditional Portuguese cuisine in all its gastronomic glory!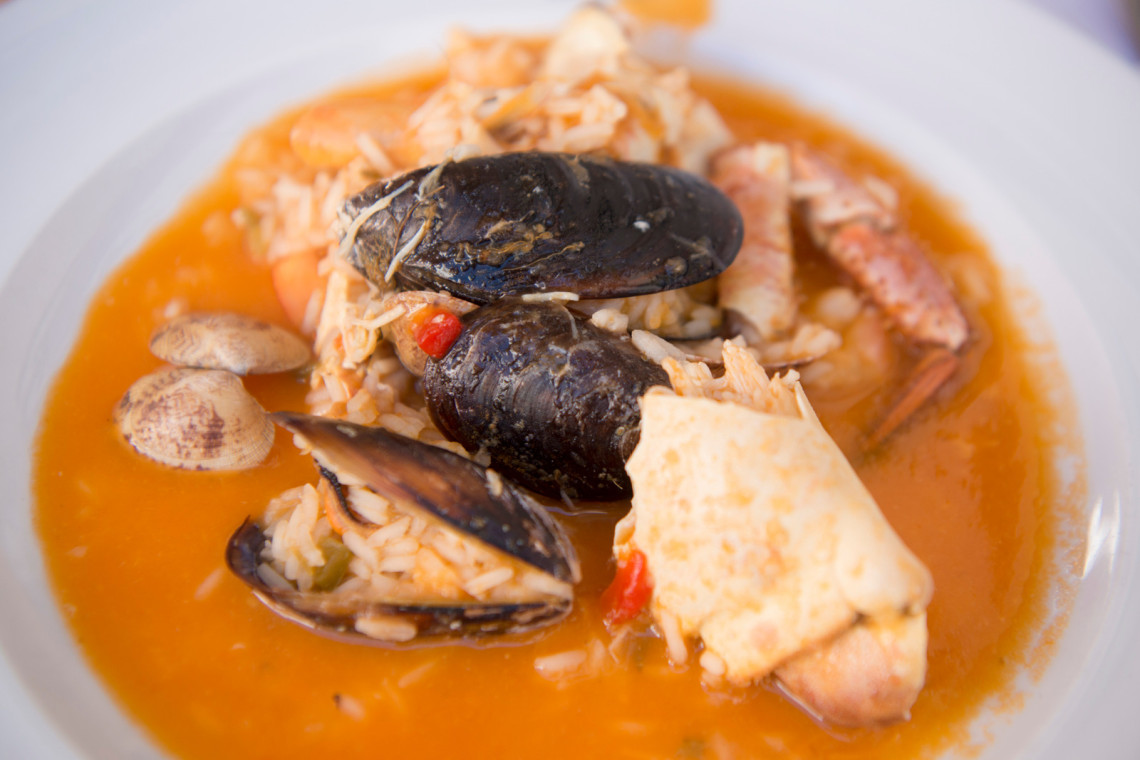 So, what are you waiting for?! Whether you're looking for a peaceful getaway or an exciting, adventure-filled break – adding this charming Portuguese city to your Algarve travel itinerary is a no-brainer. Your Algarve trip is sure to leave you with treasured moments and wonderful memories that will last a lifetime!
Explore Portugal Your Way: Customizable, Tailor-Made Trips for Your Dream Adventure!
If you're looking to explore Portugal at your own pace, we have got you covered. Our team of specialists will work with you to create a custom-made trip that suits your preferences and budget. Whether you want to indulge in the local cuisine, explore the historic cities, or soak up the sun on beautiful beaches, our tailor-made packages offer the flexibility and freedom to discover the highlights of Portugal at your own pace. So why wait? Contact us today and let us help you plan an unforgettable trip to Portugal!