Exploring Portugal's Algarve Region: What To Do
The Algarve region of Portugal is a popular destination for travelers looking to experience the beauty of the country. With its stunning beaches, picturesque villages, and delicious cuisine, it's no wonder why tourists flock to the Algarve area every year without fail. But while choosing the Algarve region comes easily thanks to its limitless advantages and offerings, deciding exactly how to spend your time here during your Portugal vacation isn't always so easy – there are so many amazing options to choose among!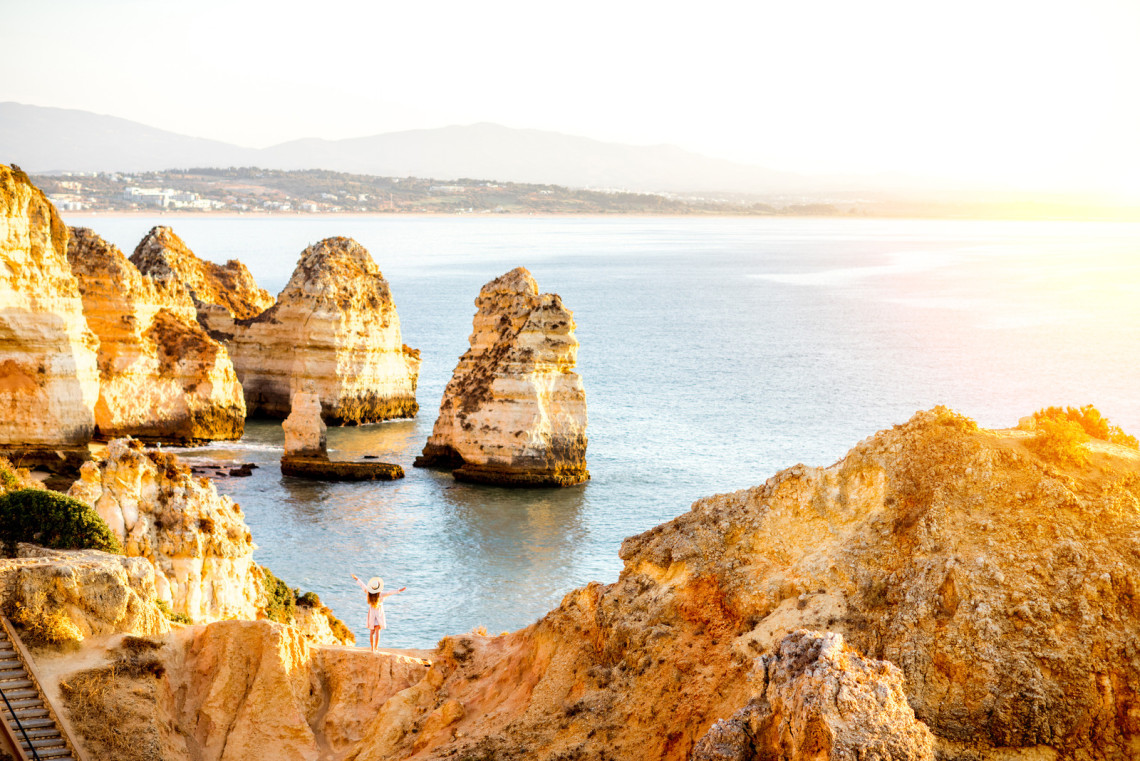 Portugal Getaways offers
tailor-made packages
and
deals
to the spectacular Algarve region of Portugal. We have something for everyone, from family trips and romantic getaways to thrilling adventures. You can design your own personalized itinerary or take advantage of our exclusive deals and packages. With Portugal Getaways, you can explore all the beauty the Algarve has to offer in style and comfort. From natural wonders to historic landmarks, our knowledgeable team will ensure you the best of this gorgeous destination. Whether you're looking for an unforgettable vacation or an escape from everyday life, Portugal Getaways has exactly what you need.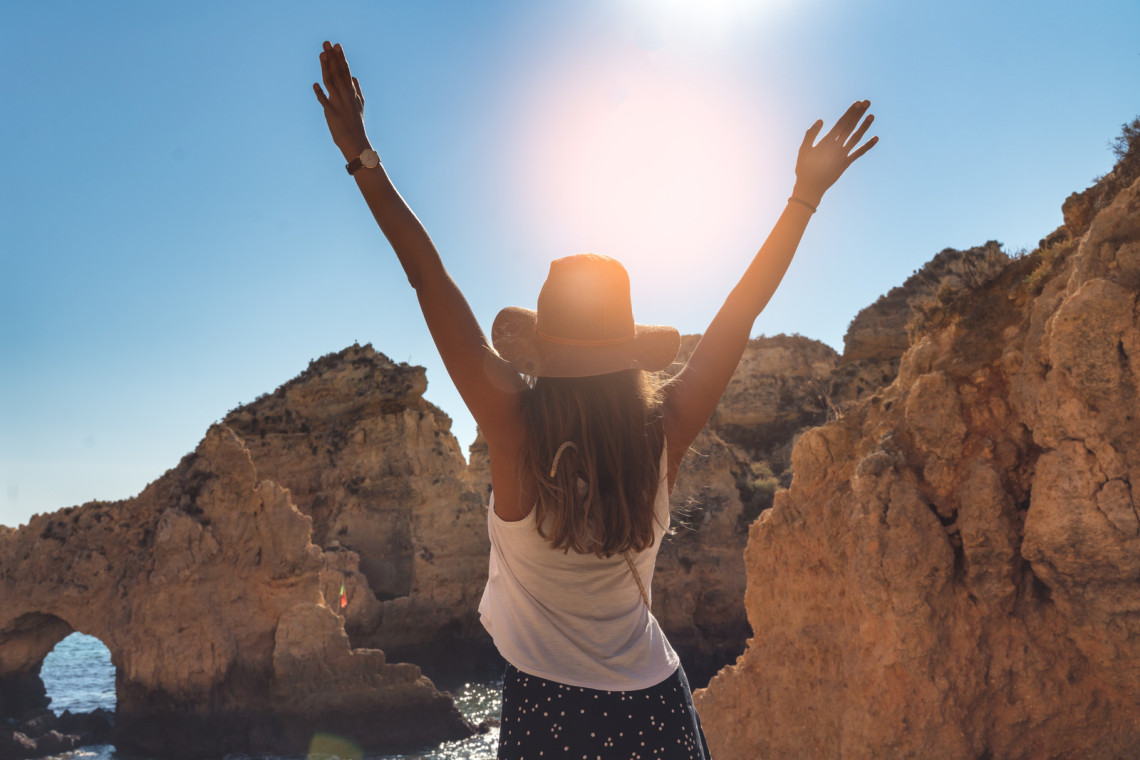 So, if you are among the world travelers traveling to the Algarve area on your next Portugal holiday and trying to what should you do, you are in luck! That's because our local travel experts have put together an incredible list of some of the best things to do in the Algarve so that you can make the most of your time here in the Algarve region of Portugal!
Soak Up Some Sun at Albufeira Beach
On a hot summer day, it's hard to deny the appeal of spending the day at the Algarve area's Albufeira Beach. I mean, imagine it now: You are on holiday enjoying your Portugal vacation and have decided that a beach day will be the perfect way to while away your relaxing hours.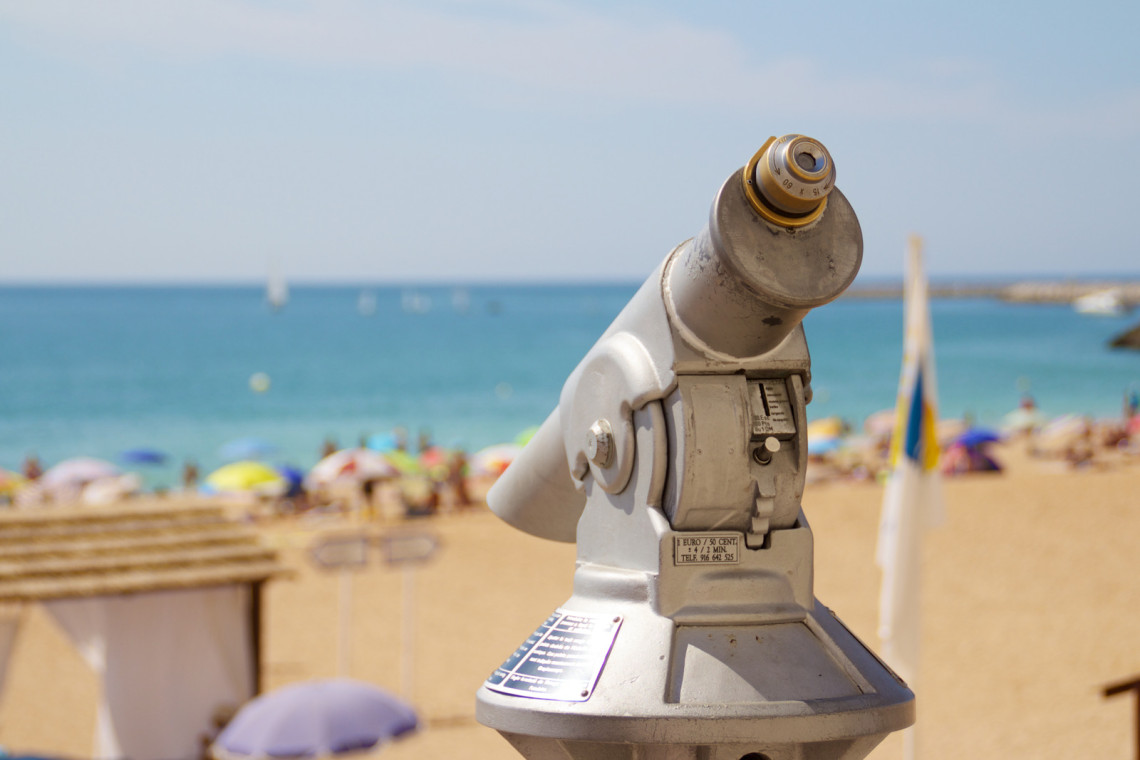 And, naturally, what is not to love about any great Algarve beach? And Albufeira Beach in the Algarve region of Portugal is no exception. Visitors to Albufeira Beach can expect nothing short of vacation magic, as this Algarve area in particular is paradise. The sky above you is a bright blue, and the sun glitters on the crystal-clear turquoise waters, inviting you to take a dip and cool off from the heat. And if that sounds like heaven, it only gets better, as the white sand is soft underfoot as you stroll along Albufeira Beach's, perhaps seeking shells and other treasures brought in by the effortless flow of the ocean's gentle tides.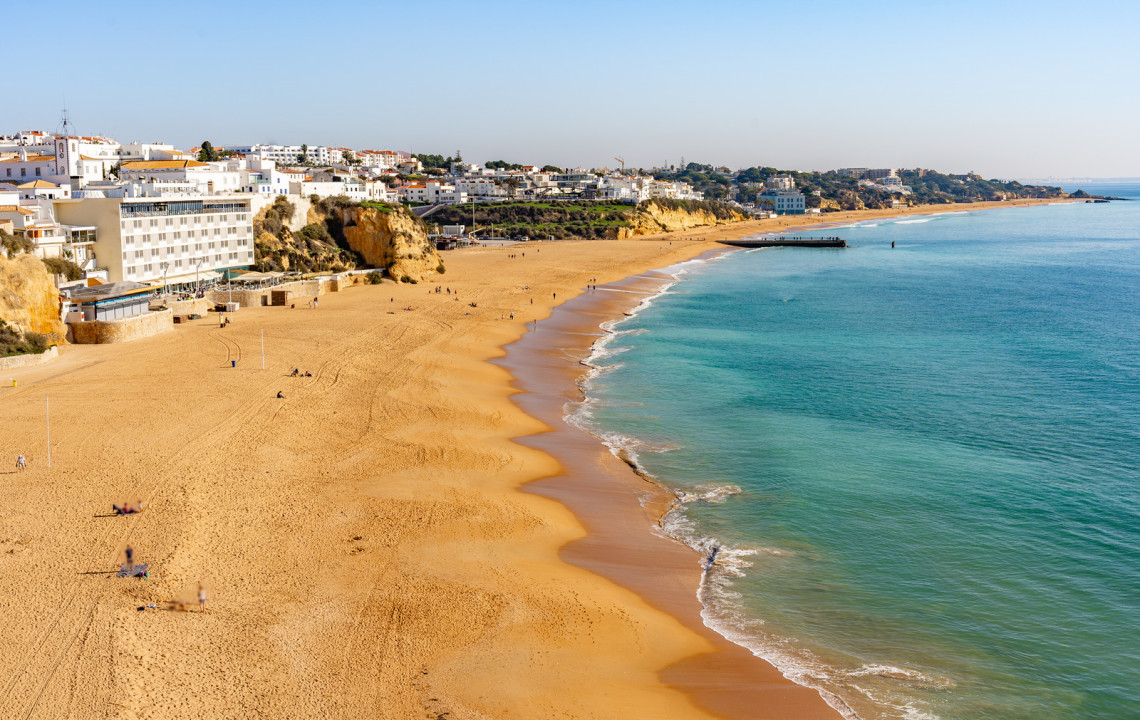 For those desiring an even more relaxed day at the beach, simply laying out a towel and luxuriating in the delicious warmth of the Algarve's sun is sure to bring a spirit of zen and impossible to repress smile to all. You can even bring a book if that suits your fancy, as there are plenty of paradisiacal places to sit back with a riveting action novel or guilty pleasure beach read while sunbathing and working on your tan.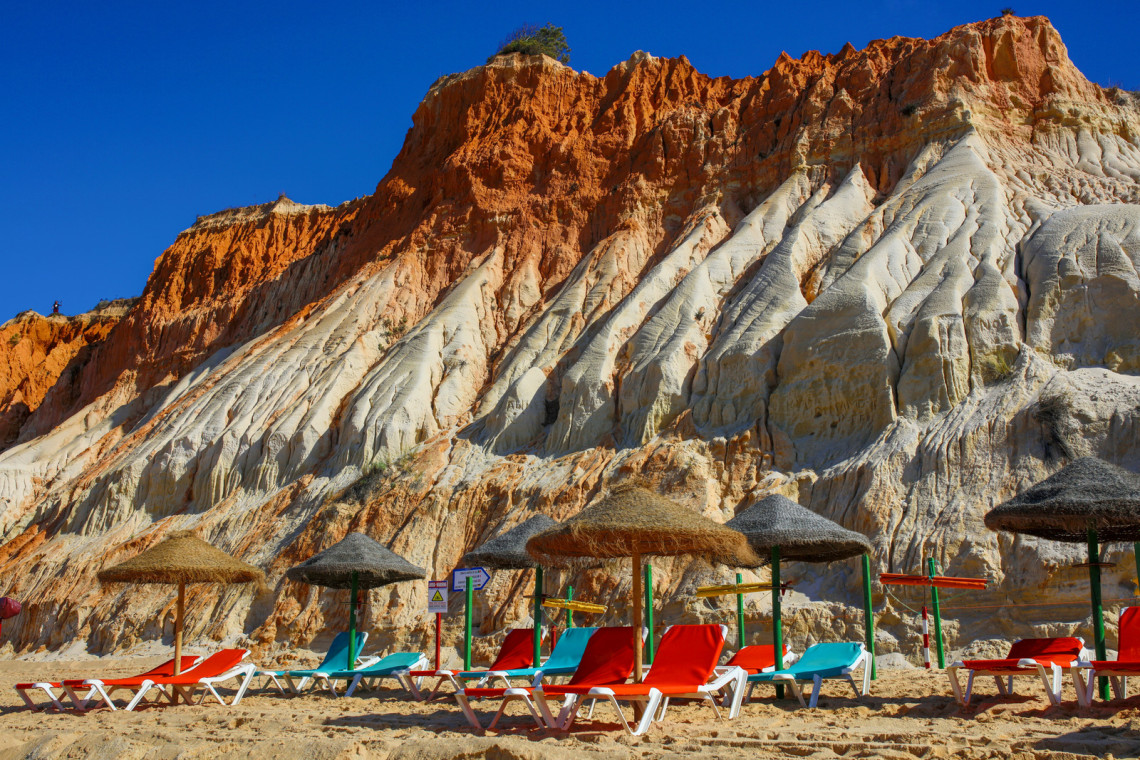 And we can't quite seem to figure out the phenomenon, but there is just something about being at the beach that awakens the appetite. This is particularly the case when visiting Albufeira Beach in the Algarve region. Perhaps it is the fact that the salty beach air is filled with delightful smells wafting by from nearby restaurants – local establishments just waiting to tempt and treat you with their local delicacies, such as the freshest local seafood dishes and decadent made-from-scratch desserts that never disappoint.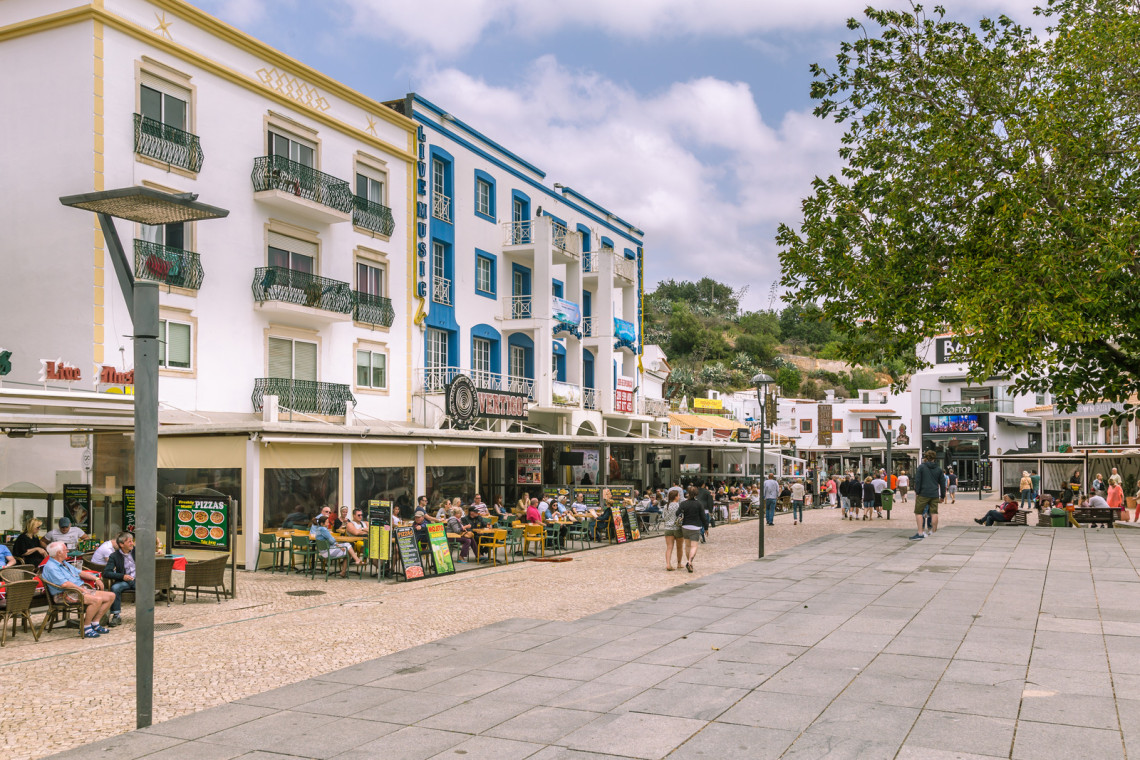 While you are enjoying your Portugal vacation time at this beautiful Algarve beach, be sure to look out for brightly colored flowers growing in the dunes along the shoreline. These blooming beauties are sometimes easy to miss – as they're often hidden away among tufts of grass or between rocky outcrops – but catching a gander at their rainbow resplendence will be a highlight of your trip to Albufeira Beach.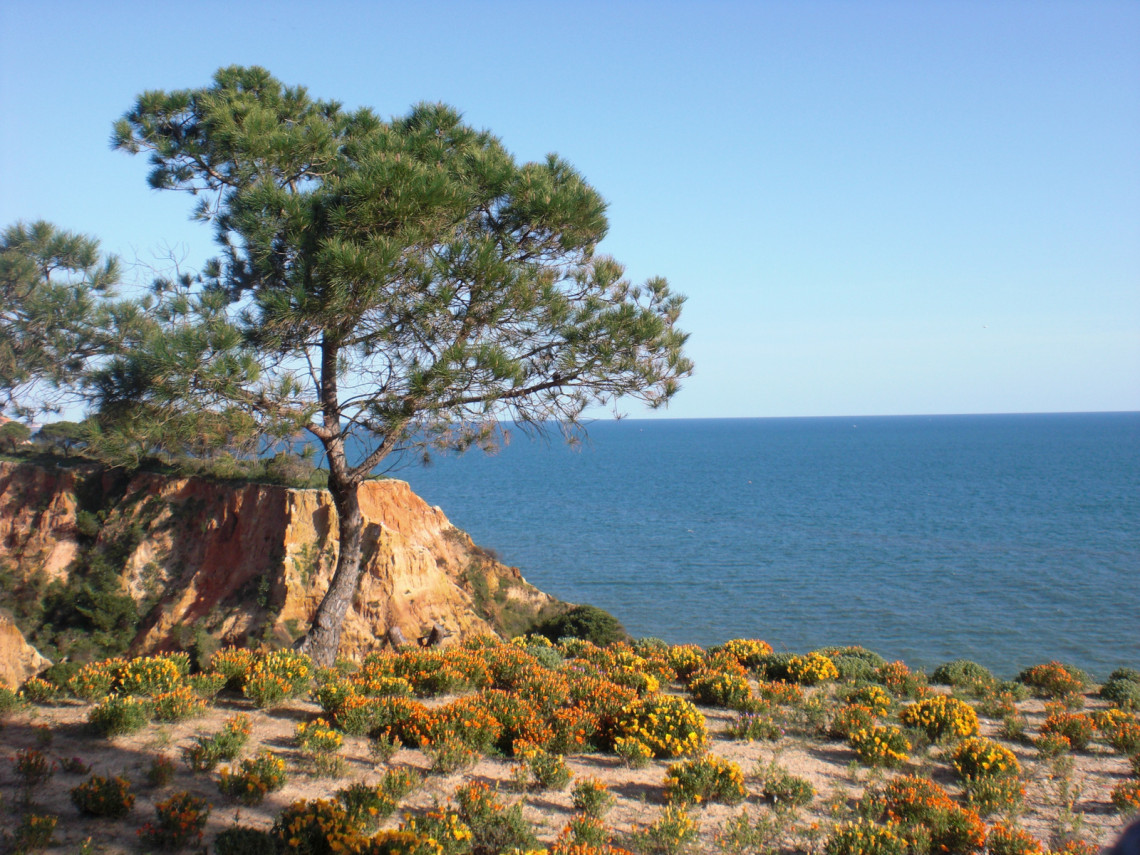 But wait, there's more to sway your decision to add Albufeira Beach to your Algarve vacation itinerary during your Portugal holidays! For those looking for fun in the sun while trying to find the best things to do in Algarve, there are plenty of activity options offered at Albufeira Beach to keep everyone entertained. Among these activities include swimming, snorkeling, sailing, kayaking, windsurfing, kitesurfing, and fishing trips. There are even boat tours that allow visitors to explore caves and hidden coves along the coastline.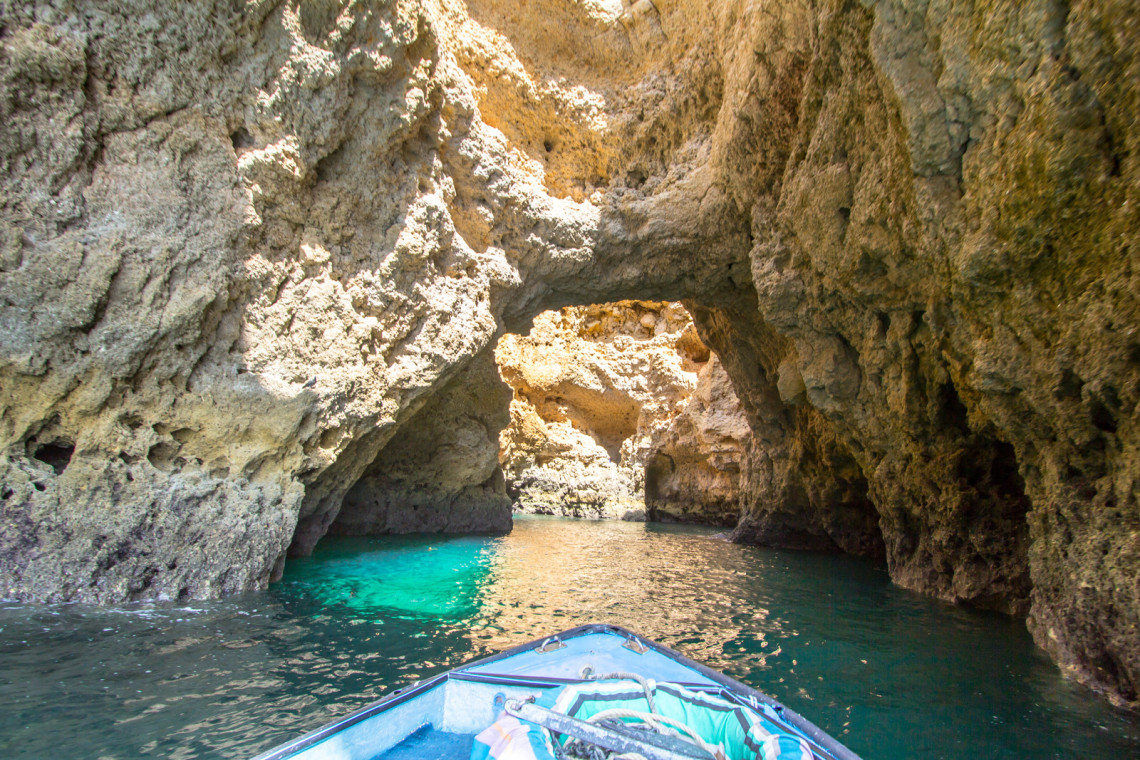 If you're feeling extra adventurous, then why not try parasailing or paragliding while visiting this unique Algarve stretch of sand, too? For those who prefer staying on land, there are also tennis courts and mini-golf courses dotted around the area. To say that Albufeira Beach truly is one of Portugal's best-kept secrets would be a massive understatement, not just because this awe-inspiring Algarve beach boasts beautiful scenery, but also because here you can find something to please everyone for their beach day in the sun!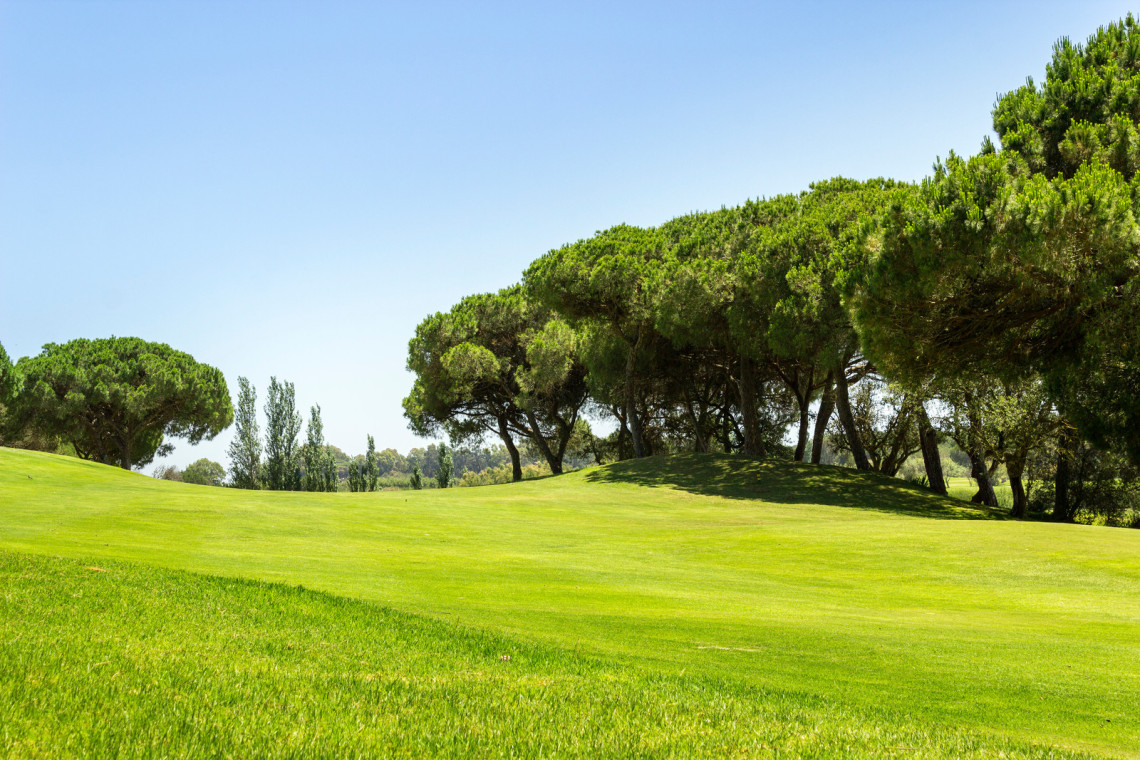 Visit Historical Sites
Visiting historical sites in the Algarve region of Portugal is a truly unforgettable experience. From the magnificent Moorish castles of Silves, Faro, and Tavira to the well-preserved medieval walled cities of Lagos and Loulé, it is easy to see why the Algarve area is considered such an important part of Portuguese history.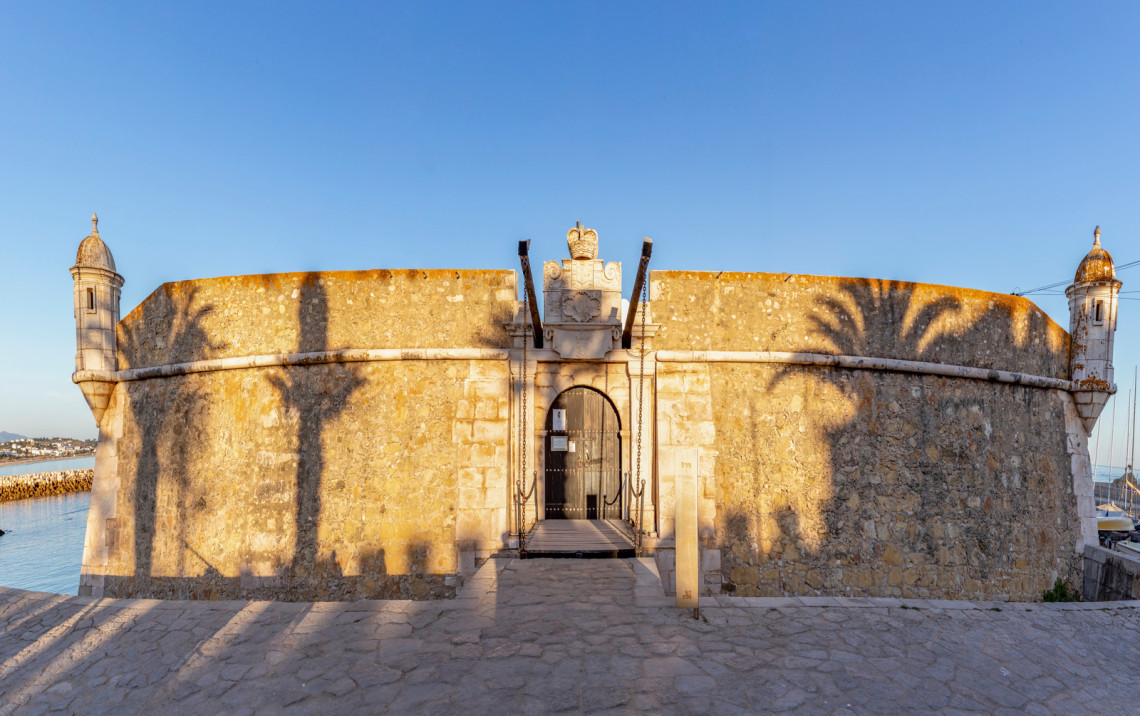 For example, Silves Castle, built by the Moors in the mid-10th century, is one of the most impressive examples of Moorish architecture in Portugal. Located on a scenic hillside overlooking the city of Silves, it offers spectacular views across the surrounding Algarve countryside. The castle walls are almost completely intact and provide a fascinating insight into how life really was for those living in the Algarve during Medieval times.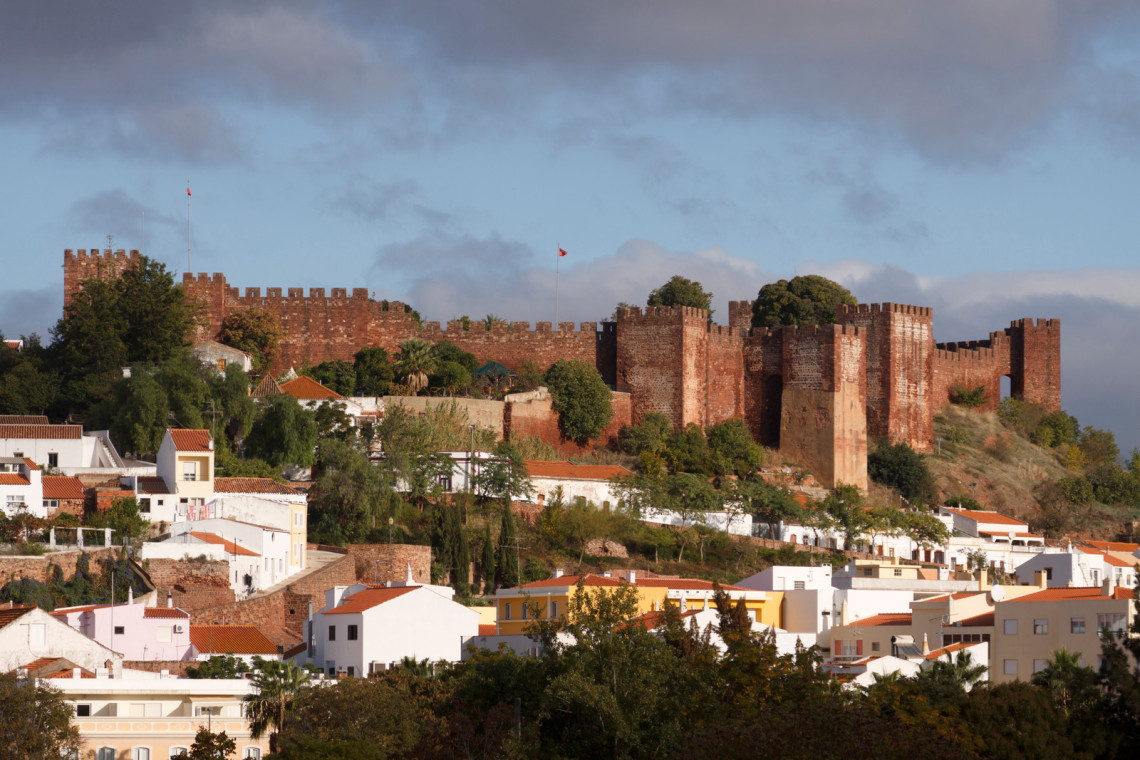 Other historical treasures await your discovery in the nearby town of Faro, Portugal, which is home to Faro Cathedral, an awe-inspiring structure that dates all the way back to 1251 AD and serves as an excellent example of stunning Gothic architecture. Other fascinating religious monuments can be found throughout the Algarve region and exist in abundances, such as churches, monasteries, and chapels – all of which represent various time periods that were integral in Portugal's history.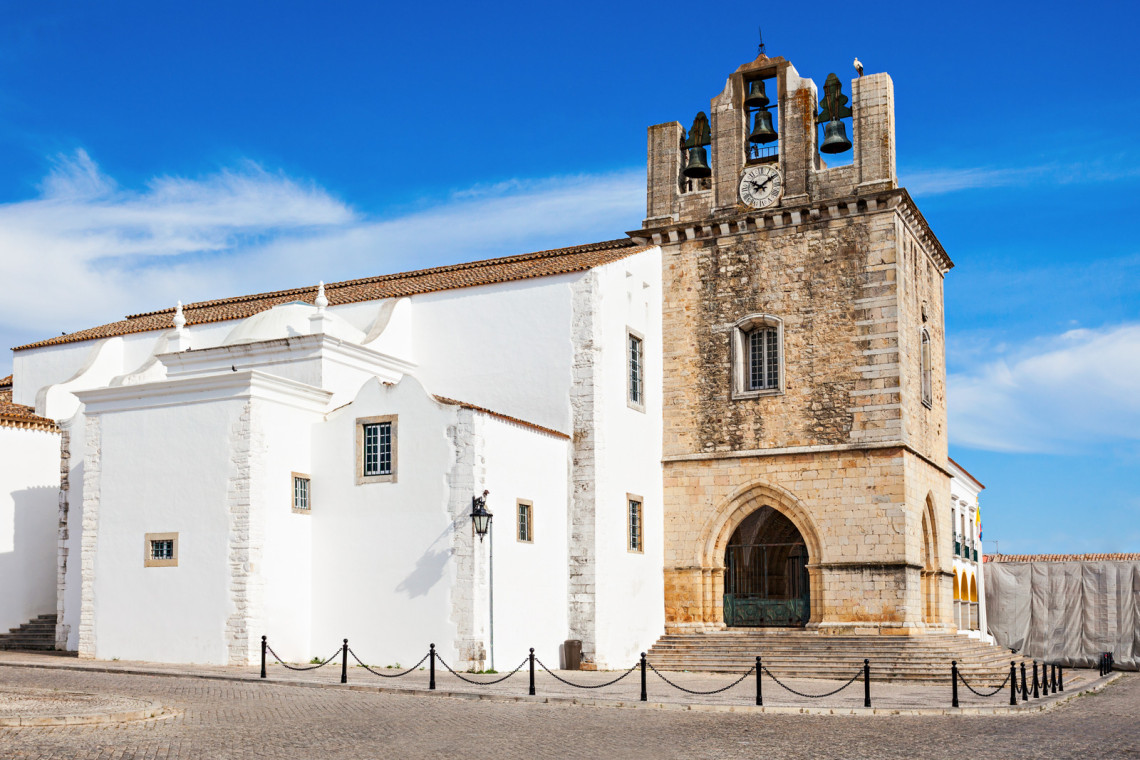 The Algarve fishing port of Olhão, Portugal also has its share of special historical finds. For instance, this port city boasts several historic buildings, including an old fort overlooking the harbor that dates all the way back to 1558.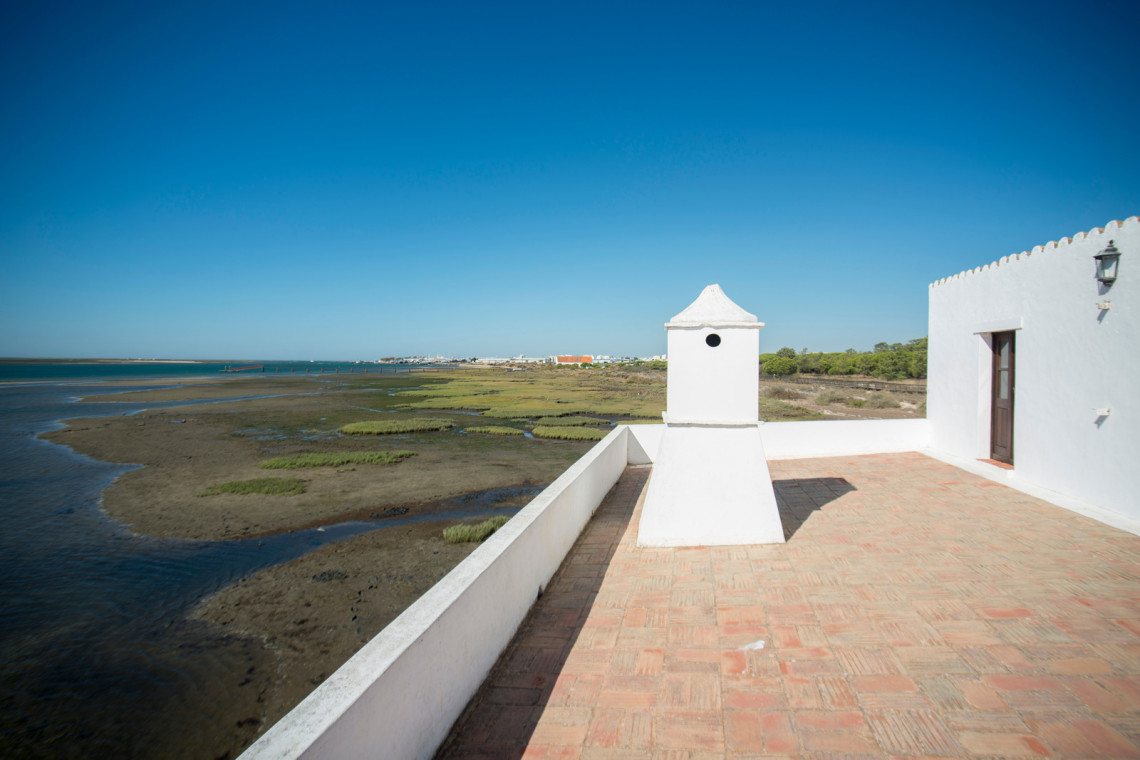 Many other Algarve attractions that will delight history buffs and old-world appreciators include various archaeological sites, such as the Roman ruins at Castro Marim and the megalithic stone circles near Alcoutim. And that's to name a few.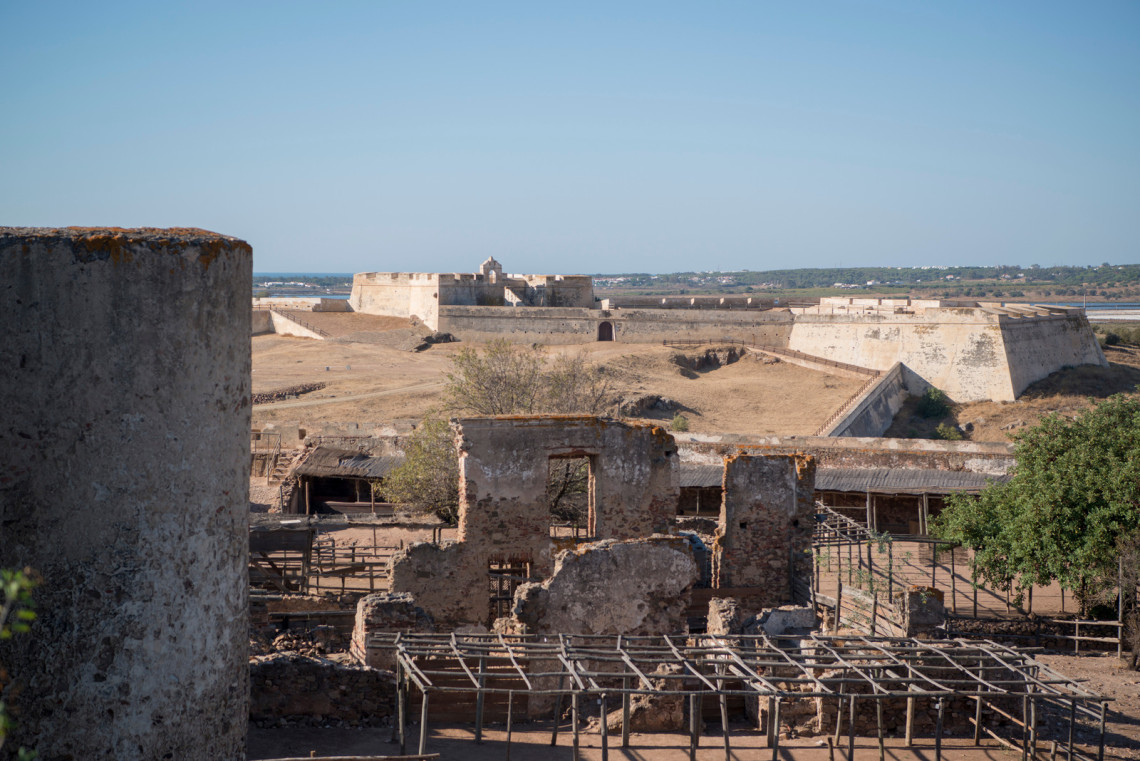 What else awaits to reveal Algarve's history in such inspired and exciting ways? Portuguese history lovers will be happy to hear that there are also ancient windmills that can be seen all over the Algarve region, plus fantastic museums like Museu de Faro, which showcases sacred art exhibits representing various eras in Algarve history.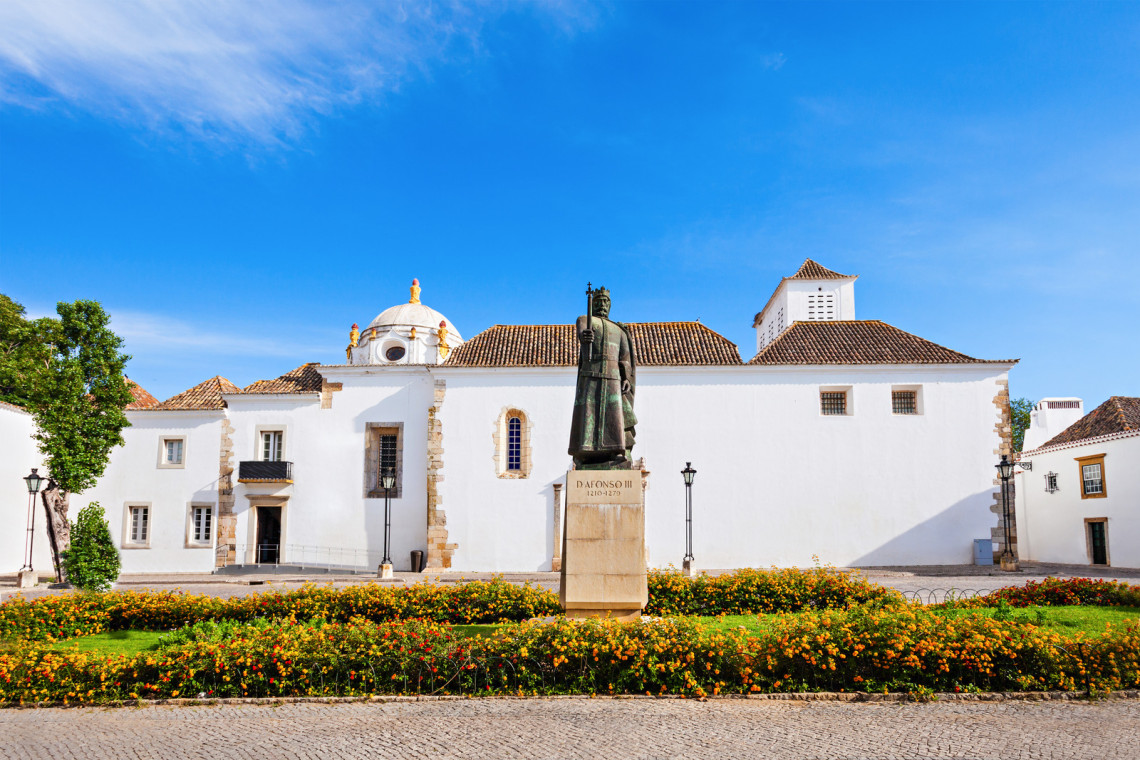 As you can see, the Algarve region of Portugal really offers a winning combination that makes it the perfect getaway spot to spend your Portugal holidays. From its stunning coastal scenery to its abundant historical landmarks, it's no wonder that the Algarve region continues to attract visitors to come from every corner of the world to spend their Portugal vacation here.
Exploring Faro Old Town
Exploring Faro Old Town in the Algarve region of Portugal is a real treat for all travelers, but it is especially appealing to those visitors who love to explore the world's best historical sites and culture.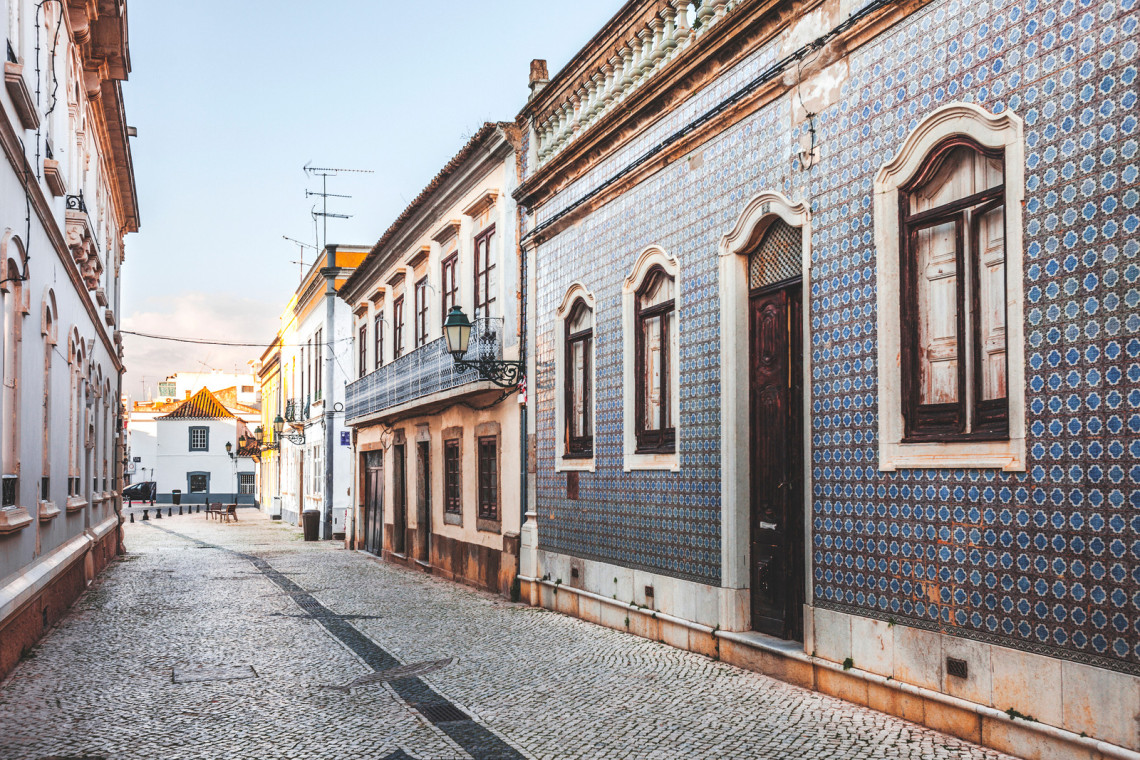 Easily reached thanks to its close proximity to the Faro airport nearby, Faro town awaits your discovery and is ready to enthrall you with its ancient history dating all the way back to the Phoenicians that first settled in the area around 1500 BC.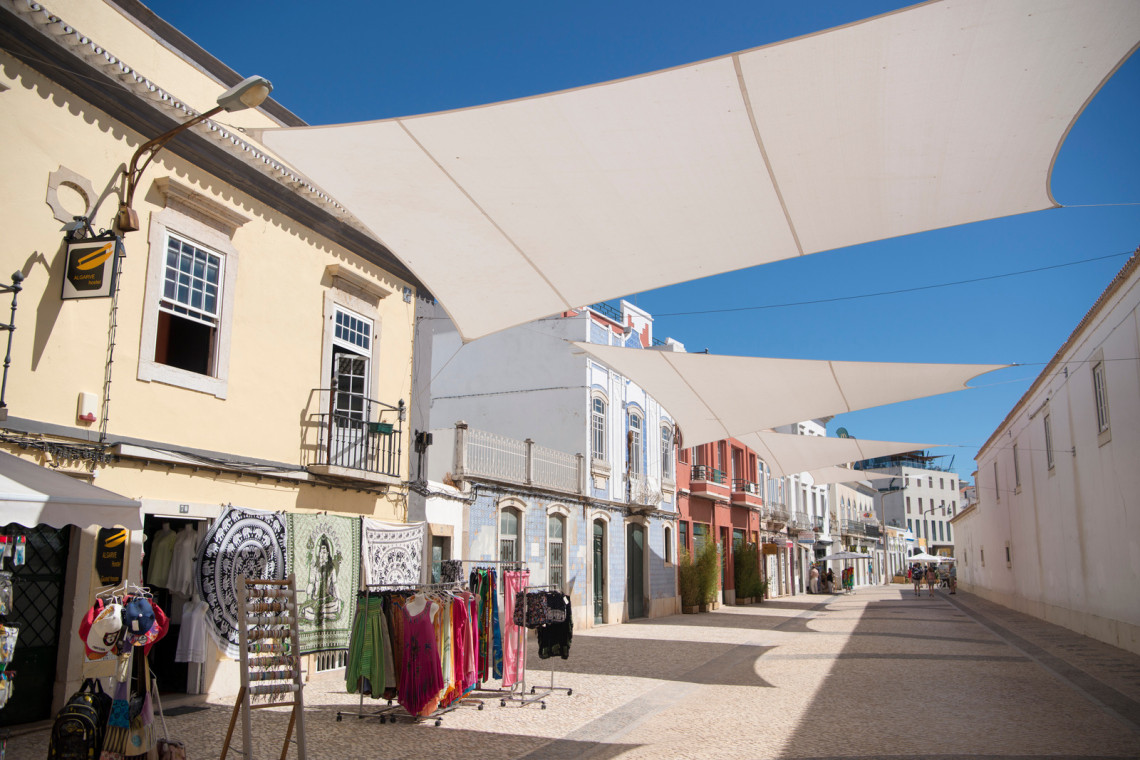 Located on the southernmost tip of Portugal, just a hop, skip and jump from Faro airport, Faro town is known and beloved for its picturesque Faro harbor, its historical architecture, and the quaint cobblestone streets that meander their way through the Old Town, taking travelers back in time – past artisan shops, cute cafes, locally owned eateries, and more – and seem to whisper you forward: enticing you to wander further down their narrow pathways to discover all the Algarve magic that exists in this truly special place.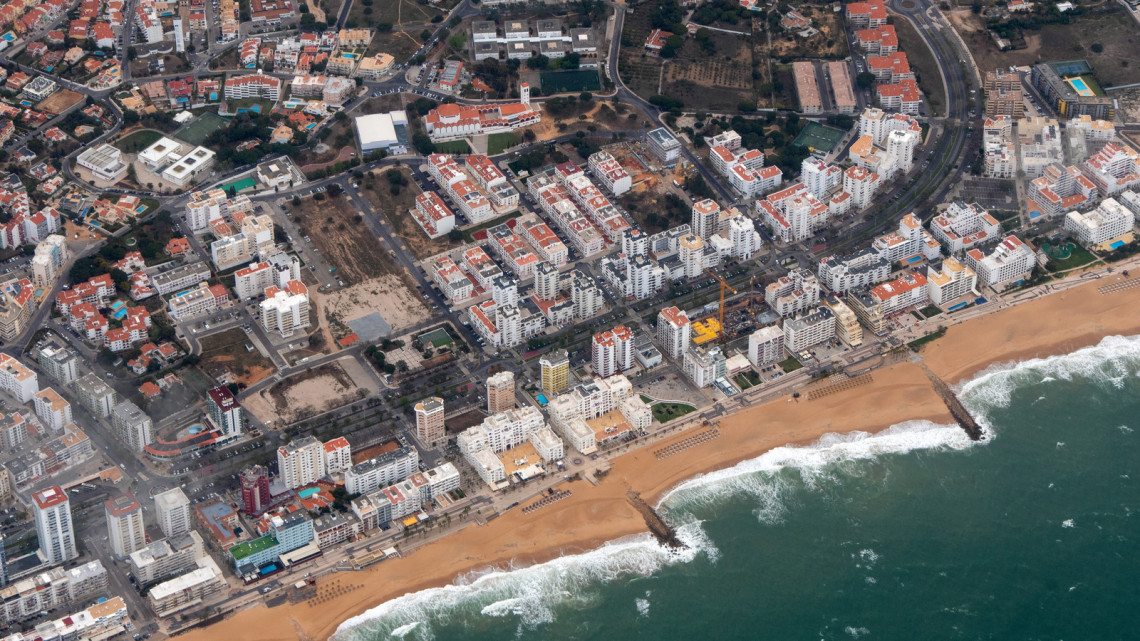 Faro Old Town consists of two parts – the walled city and Ria Formosa Natural Park – which are connected via a drawbridge that stretches across a narrow channel. Once inside the walled city of Faro, you'll find many preserved buildings from past centuries that will surely delight the historians at heart.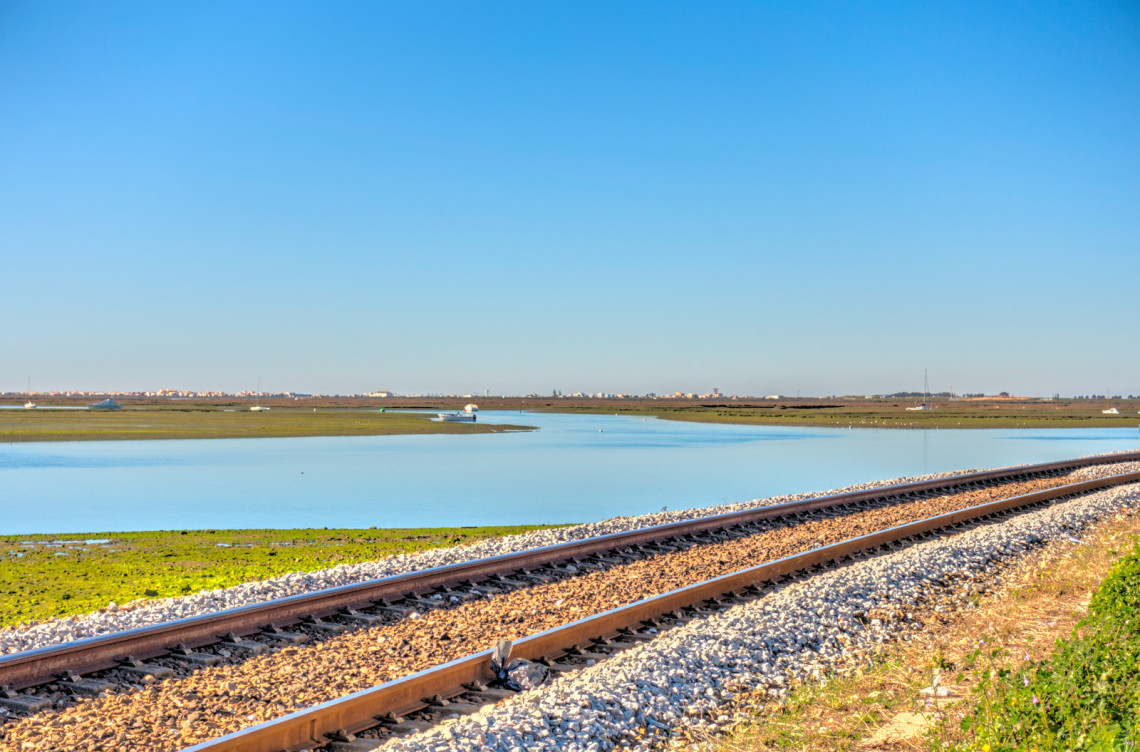 Are you already in love with Portugal? Take a look at our stress-free packages that allow you to book your ultimate Portuguese adventure. All our packages are carefully curated by our team of local Portuguese experts so that you don't need to worry about any details - just enjoy your trip!

Even more fascinating finds await to delight travelers visiting Faro, as there is also a variety of museums within the city walls that provide a generous and rich depth of insight into this Algarve area's local history and culture. After visiting the Old Town, be sure to set aside some time to venture a bit further afield, as the area surrounding Faro Old Town has numerous hidden gems that are worth exploring as well.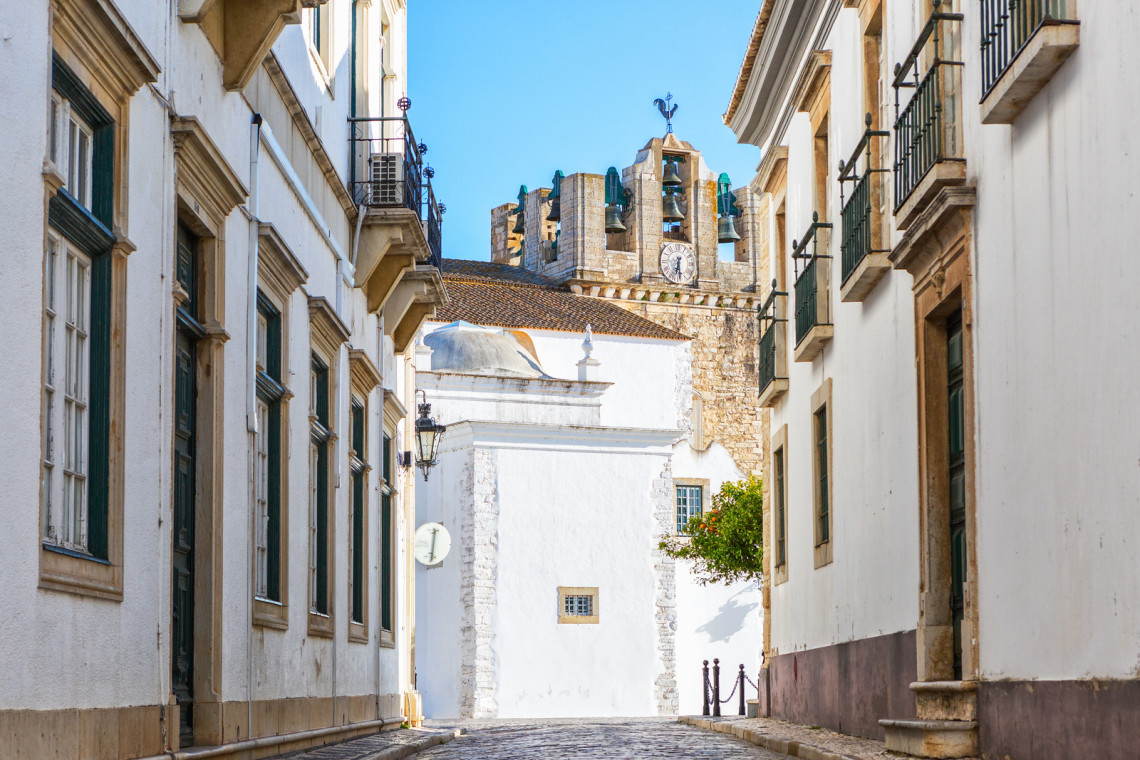 For example, just a short drive from Faro lies Salgados Beach, where visitors can take part in exciting beach activities, such as windsurfing, which is quite popular in this spot. Travelers visiting Salgados Beach during their Algarve trip can also opt to head out to nearby Tavira Island for some beautiful scenery and the chance to get a glimpse of avian species they have never before seen, as bird watching is a must-have experience here.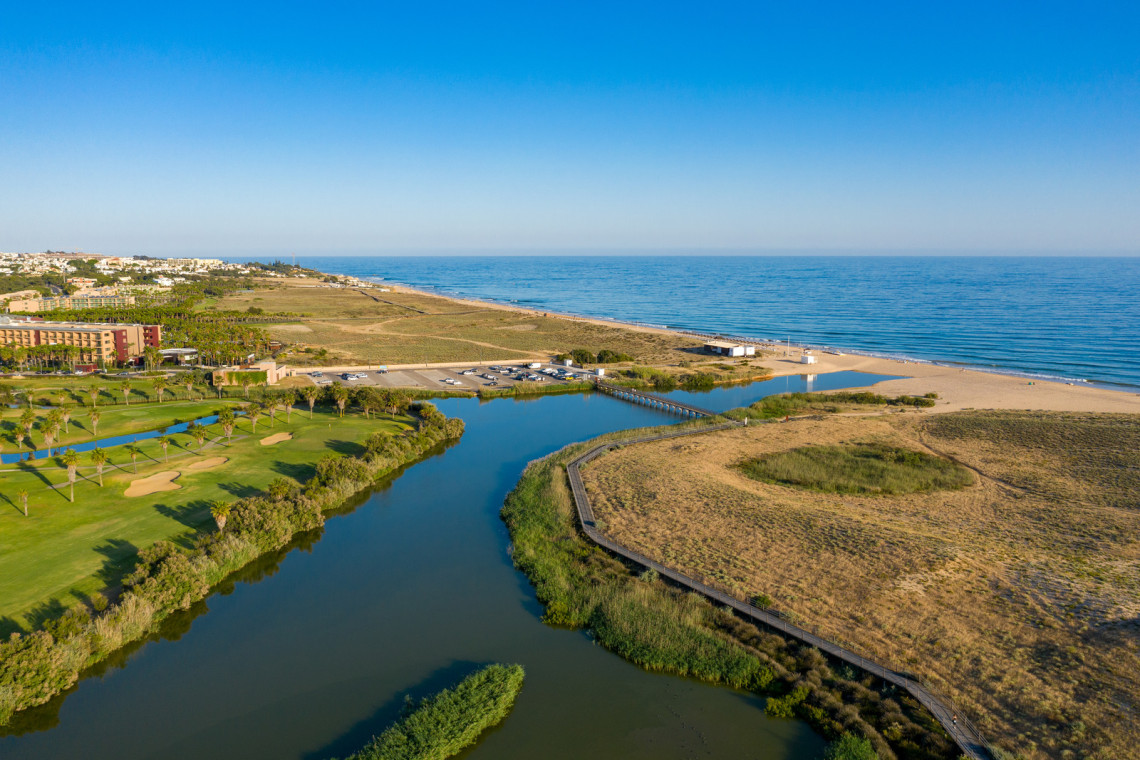 If you're looking for extra unique things to do in Algarve during your stay in Faro, be sure to check out the weekly fresh food market that takes place every Saturday morning at the Municipal Market of Faro. Here you'll find fresh fruits and vegetables from local vendors that are just as delicious as they are colorful! After visiting this truly special market and sampling these freshest finds brought right from local farmers' fields, you will be convinced that "Taste the rainbow" doesn't just apply to the Skittles brand! And the Faro "rainbow" is indeed one for the books.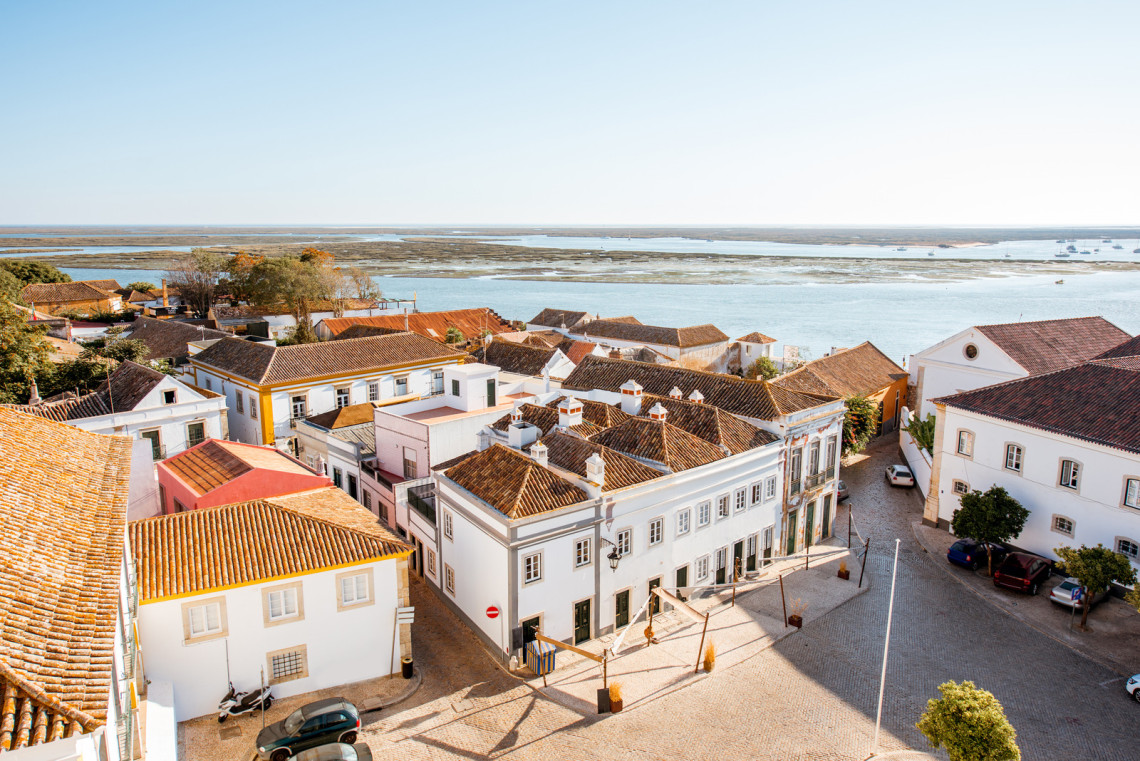 Once you have perused the produce and enjoyed marveling at the local goods on offer at the market and made your way wandering casually around the lovely Faro town, you will probably be ready for some action and excitement. The good news is that Faro provides that, too, in spades!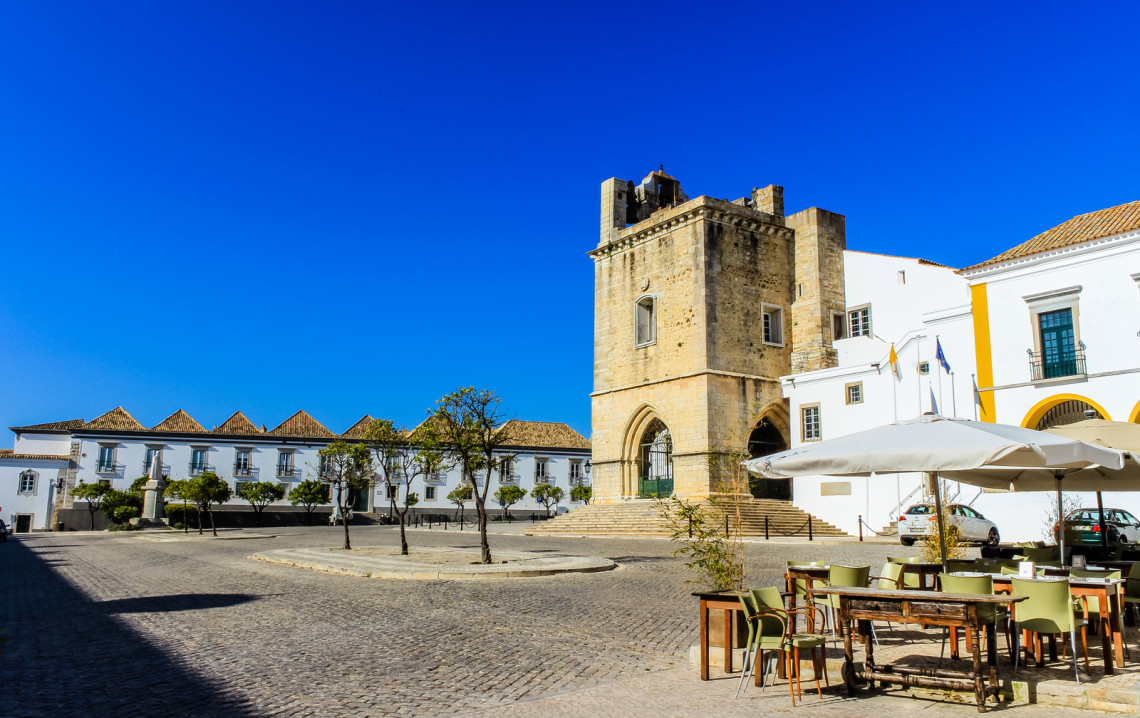 So, what is there in Faro for travelers looking for the best things to do in Algarve to make their evenings magical? As nightfall approaches and it's time to explore Faro's bustling nightlife, visitors can look forward to choosing among an awesome array of exciting options, including live music venues and bustling bars, as well as traditional restaurants serving up a variety of tempting dishes, including local delicacies like a seafood stew, grilled sardines, or succulent pork belly with clams, to name a few.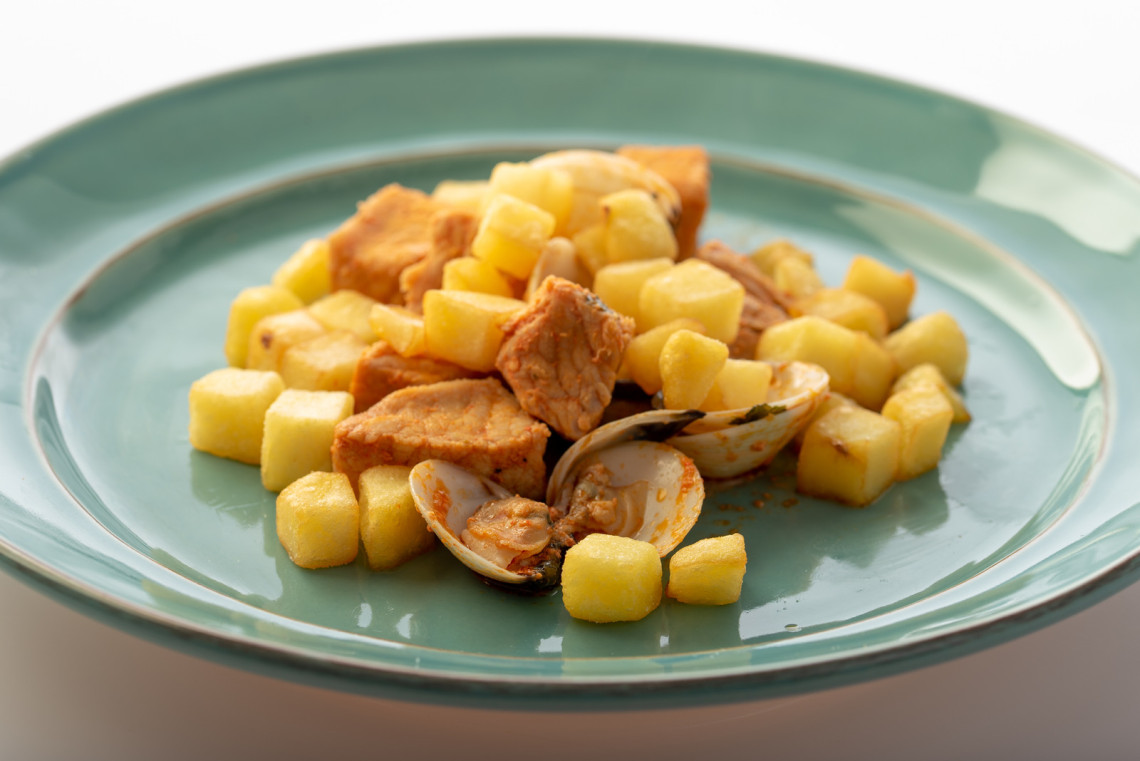 Faro is a fabulous destination to add to your Algarve trip itinerary during your Portugal holidays. With so much to offer all who venture to its walled city, from taking a stroll through Faro Old Town to meandering along its harbor shores, a visit to Faro, Algarve will give you an appreciation of why this small fishing village turned the modern-day city that has been around since antiquity has been – and continues to be – one of Portugal's top tourist destinations.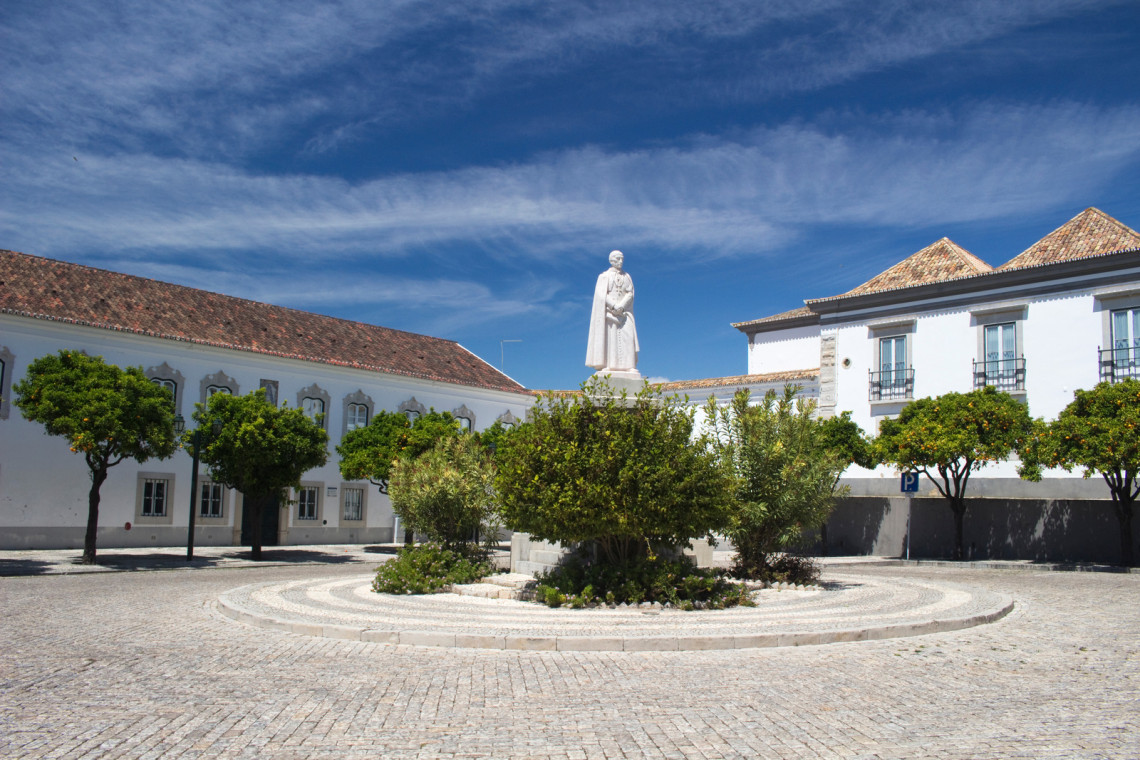 Touring Historic Castles
Touring the historic castles in the Algarve region of Portugal is another great way to experience the rich history of this beautiful country. The Algarve region has been home to some of Europe's oldest and most fascinating castles, many of which have been lovingly restored and maintained over centuries. From the stunningly situated Castelo de Estoi to the Moorish-style Castelo de Silves, the Algarve region's stunningly beautiful castles are sure to take your breath away. Here are just a few of our favorite Algarve region castles that are absolute must-see additions to your Portugal trip itinerary.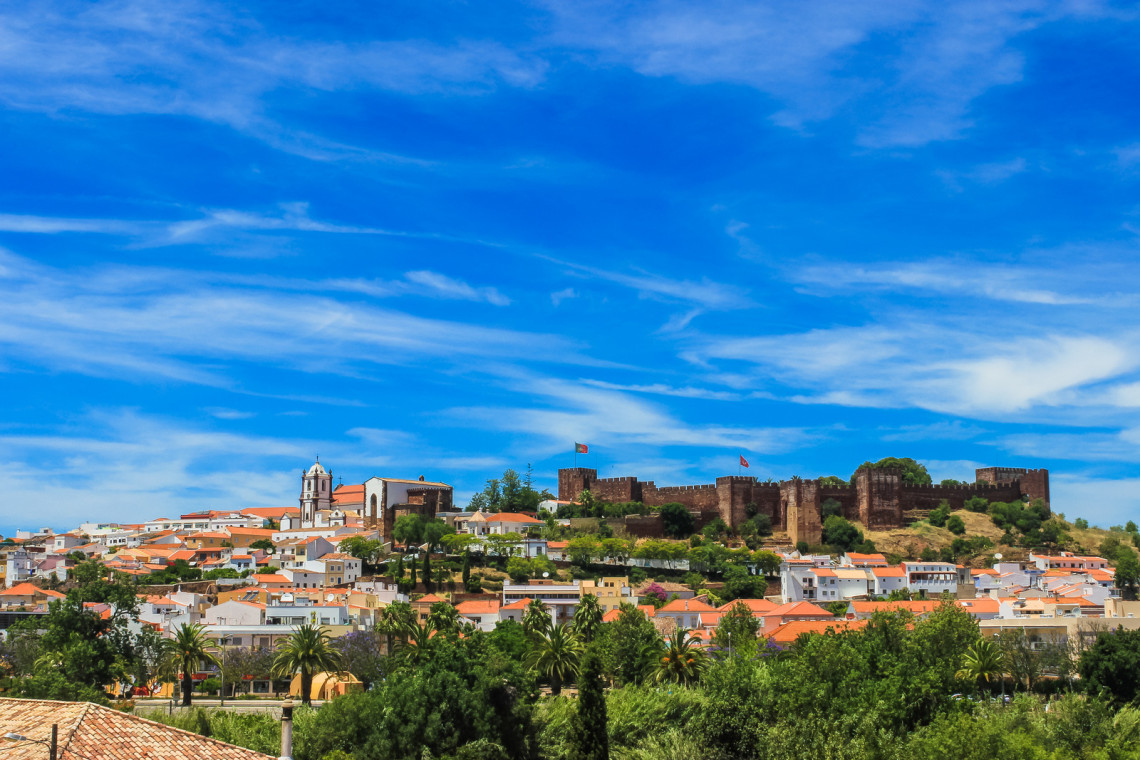 The first incredible Algarve castle on our must-see list is Estoi Palace, an 18th-century castle built for Manuel I of Portugal that is located on a scenic hillside overlooking Faro. It is one of the most visited tourist destinations in all of Portugal thanks to its picturesque views and historical significance. Visitors traveling to Estoi Palace can look forward to exploring its romantic winding corridors and imposing towers, then stroll around its gorgeous terraced gardens offering breathtaking views over the surrounding countryside below.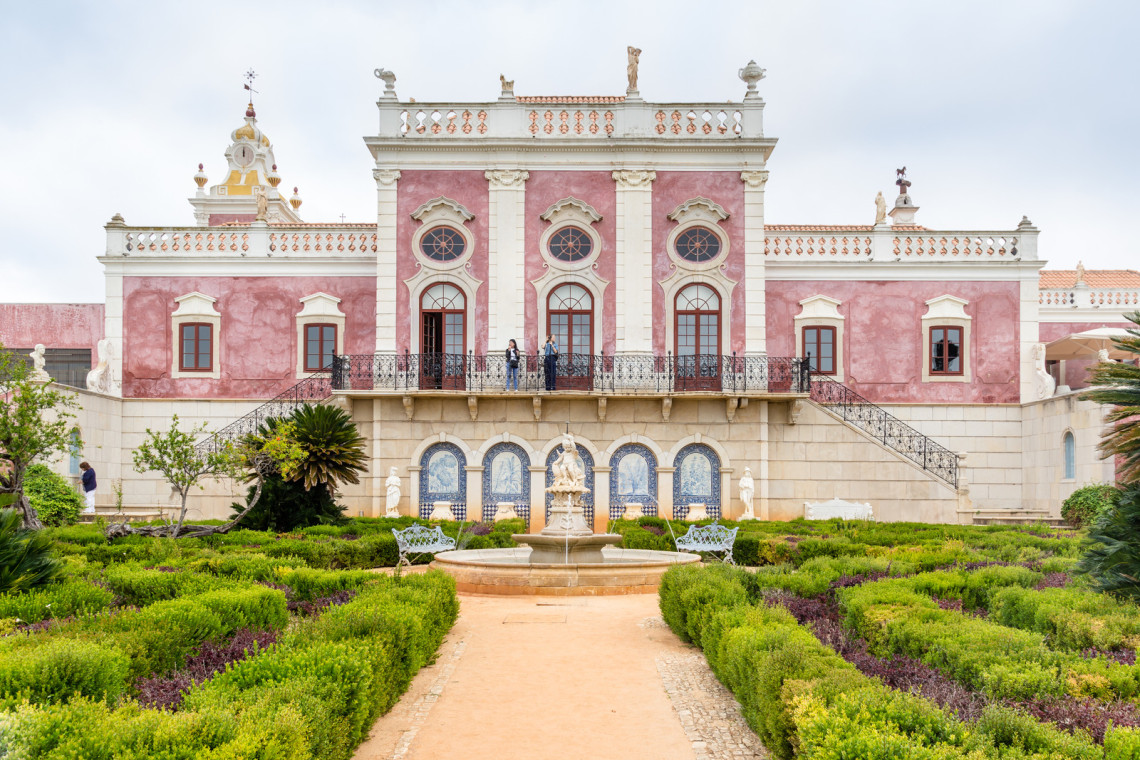 Next on the must-see Algarve castle list is the Castelo de Silves, another fantastic example of Portuguese architecture that dates back to 711 CE when it was originally constructed by the Moors as a defense against Christian invaders. Inside the castle walls, you will find four courtyards surrounded by ancient Islamic architecture, as well as an impressive tower that served as a lookout point for those defending the Portuguese castle against attackers from afar. Although it was heavily damaged during earthquakes in 1722 and 1969, Castelo de Silves has since been restored to its former glory and now serves as a reminder of Portugal's proud Moorish heritage.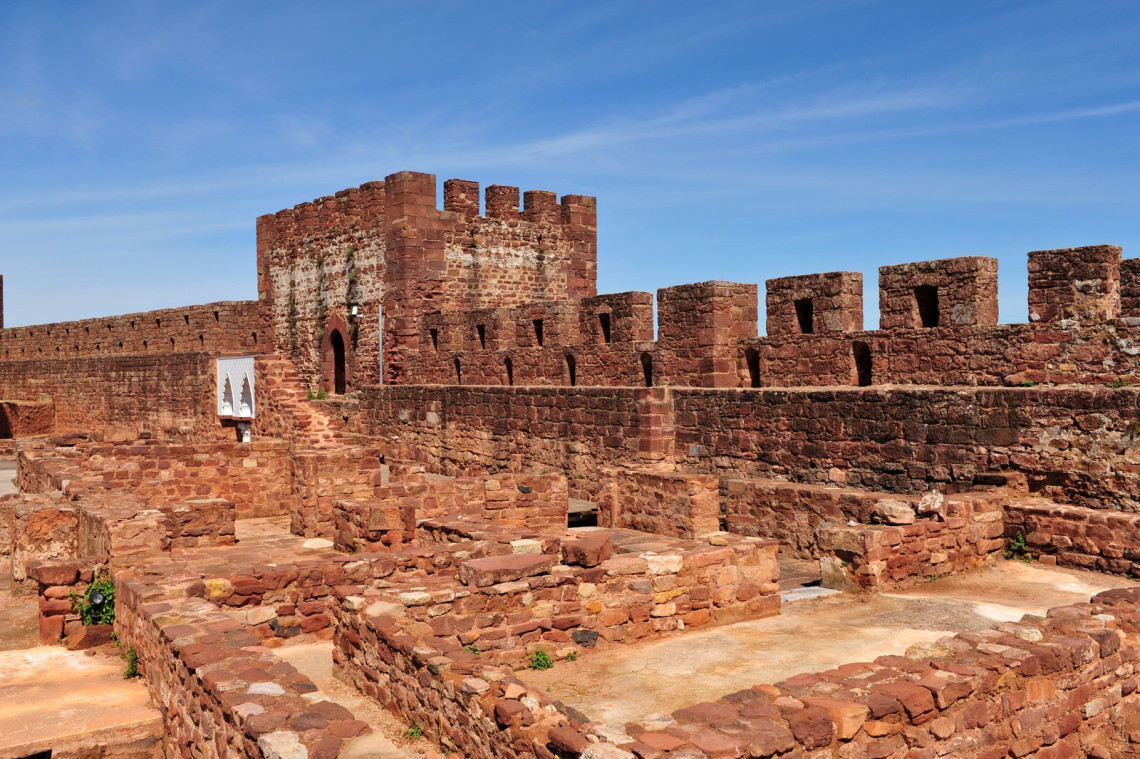 Not so much a castle as a proper fort, the Algarve region's São Lourenço Fortress lies just outside Olhão. This fortress is believed to have the first one ever been built in Portugal (around 100 BCE) by Roman settlers from Cádiz. This fortress was used throughout various periods in history for defensive purposes before being destroyed by an earthquake in 1722. After being rebuilt two years later, São Lourenço Fortress would go on to play an important role in defending Portugal's coastline from pirates until it eventually fell into disuse after 1841, when it became obsolete due to advances in naval warfare technology. Today, visitors venturing to this Algarve, Portugal landmark can still admire this impressive structure while also enjoying the stunning views it offers that span across Olhão's harbor and beyond into the fertile lands stretching out along Portugal's coastline.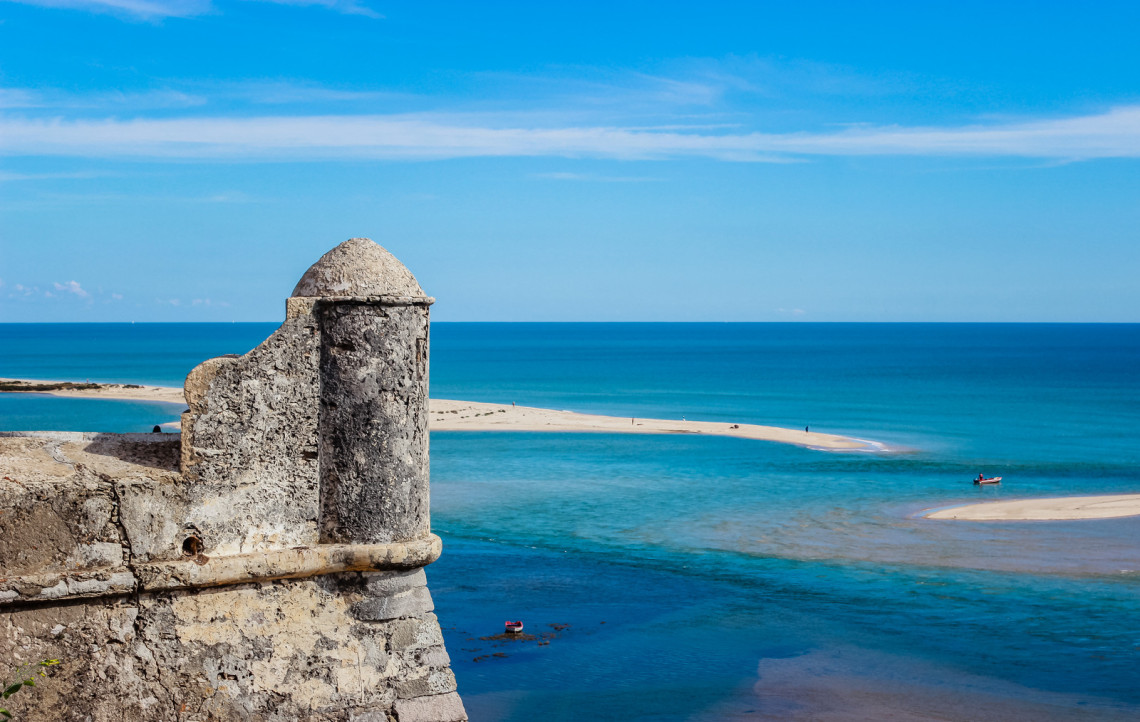 Algarve visitors won't want to miss out on seeing Alcoutim Castle during their Portugal holidays either. The castle is perfectly placed, set atop a hillside overlooking the Guadiana River between Spain and Portugal. It is said the castle was built by Muslims sometime between 1160 CE and 1162 CE, before being seized by Portuguese forces in 1242 CE during the Reconquest period. The lofty location of Alcoutim Castle also makes it an ideal spot for viewing stunning sunsets, and it has remained relatively unchanged since its erection – making it one of Portugal's best-preserved monuments from medieval times!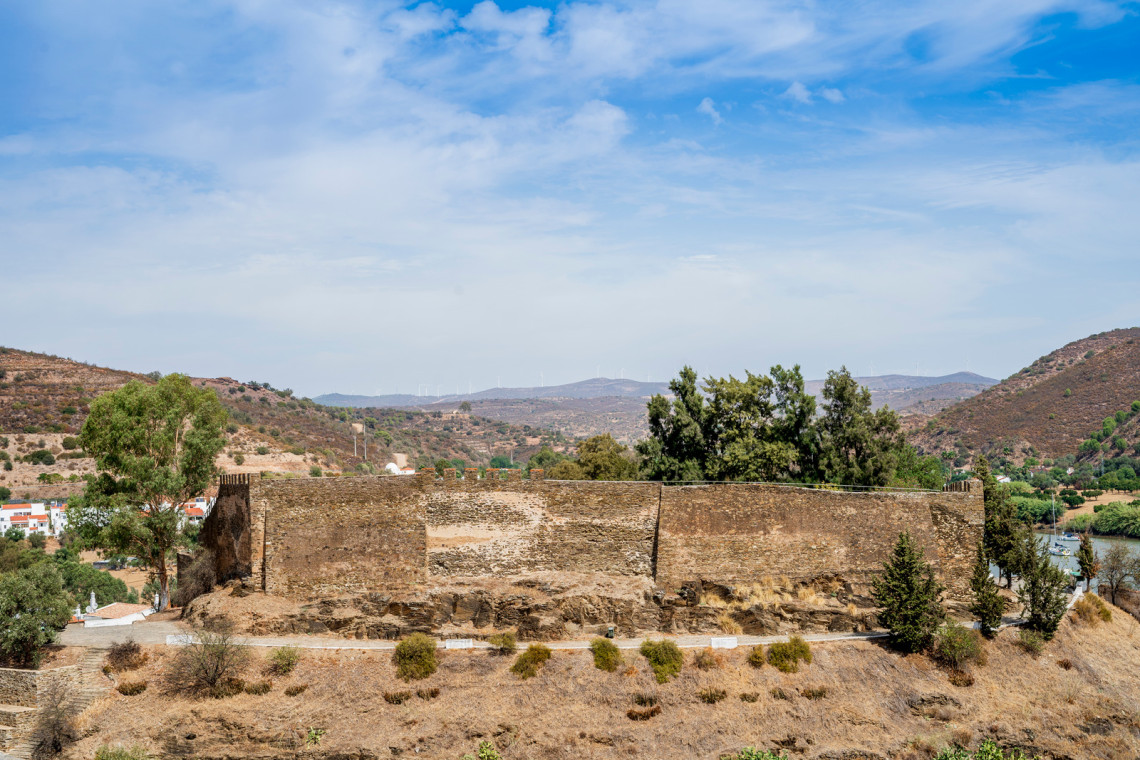 Whether you are a history buff looking to delve into historic structures from Portugal's storied past, or you are simply a romantic at heart who adores anything romantic, whimsical, and castle-related, touring historic castles in Algarve provides visitors with an absolute treasure trove of sights that reflect centuries worth of history and make for a truly exhilarating experience!
Algarve Tours
If you want to make sure you see everything the Algarve region of Portugal has to offer, then why not go on an organized tour? Whether you want a guided tour with a local expert or prefer to explore the Algarve area on your own, you'll find plenty to do along this pristine stretch of Portugal's southern coastline. Looking for specific ideas? We have plenty.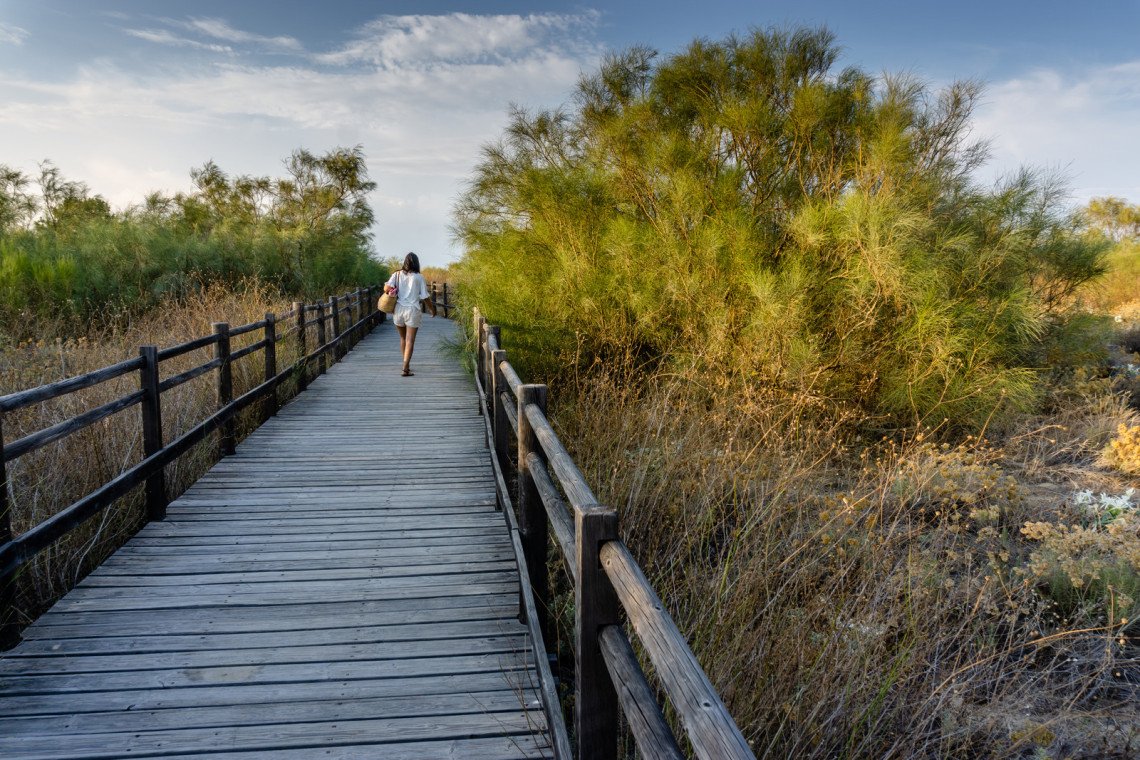 Popular guided tours of the Algarve region in Portugal include those taking you to the aforementioned busy port city and former capital, Faro, which is home to some of the region's top cultural attractions, like the Faro Old Town and Nossa Senhora da Assunção Cathedral. Heading further south from Faro you will stumble upon Lagos city, known for its picturesque harbor lined with brightly painted boats, as well as its lively nightlife scene.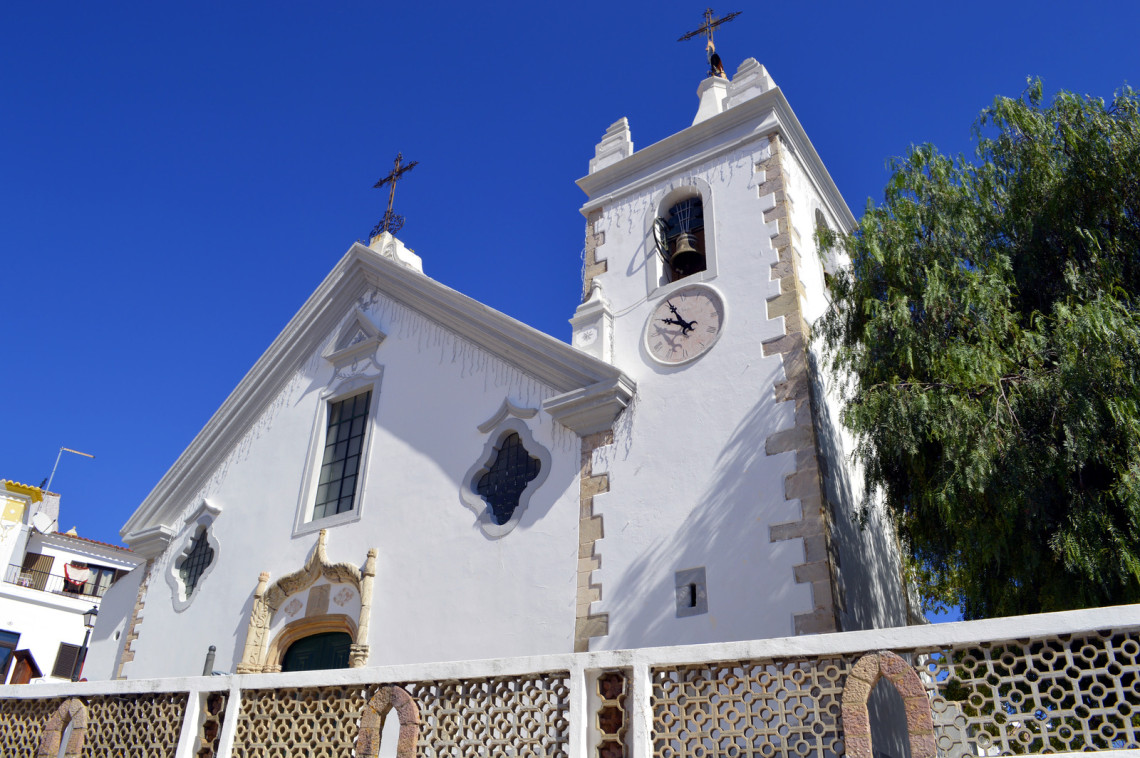 Further south still lies Sagres Point, where sailors once departed on great voyages taking them all around the world. Today, Sagres Point is best known for its beautiful beaches tucked among towering dramatic cliffs and secluded coves that are perfect for swimming and exploring while on your Portugal holidays.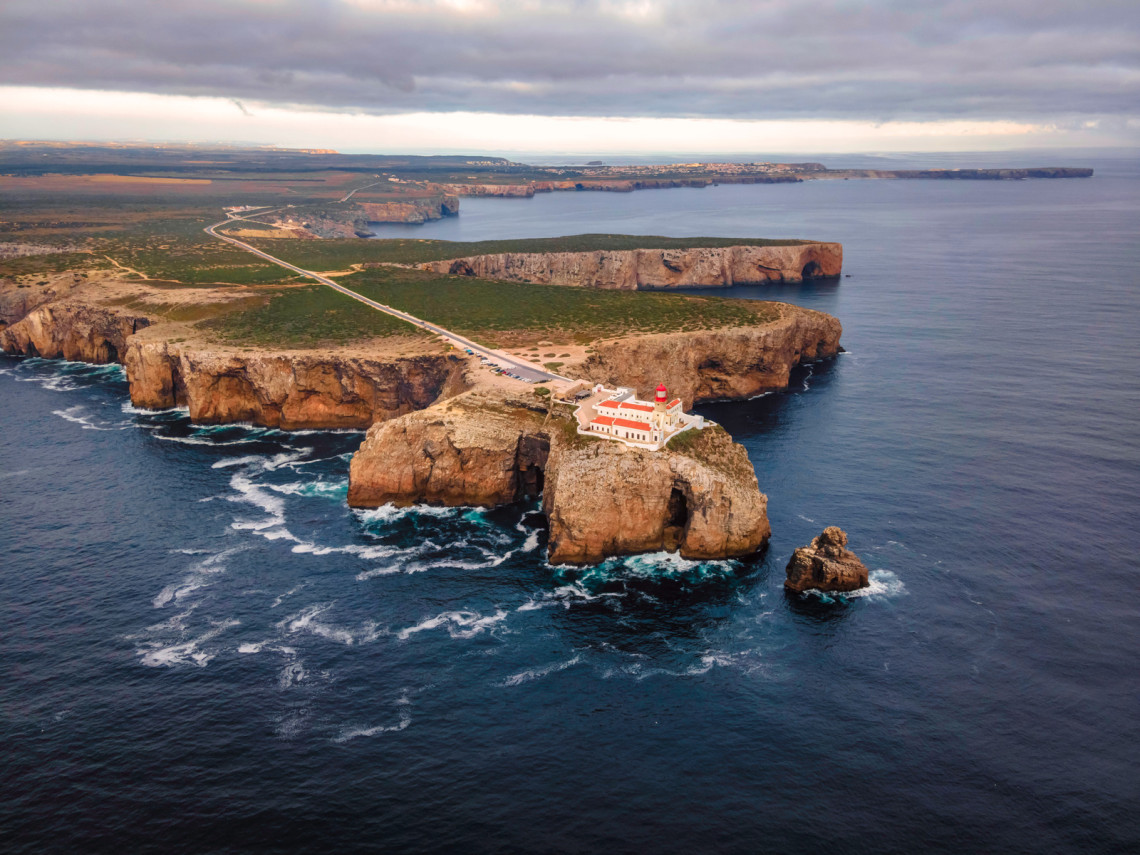 For those wishing to take in all that the Algarve area has to offer in just one day, several companies offer day-long sightseeing tours that visit some of the Algarve region's top attractions, including Silves Castle and Cabo de São Vicente headland. These guided tours usually include stops at local wineries or seafood restaurants, depending on which tour operator or vendor you choose for your guided tour.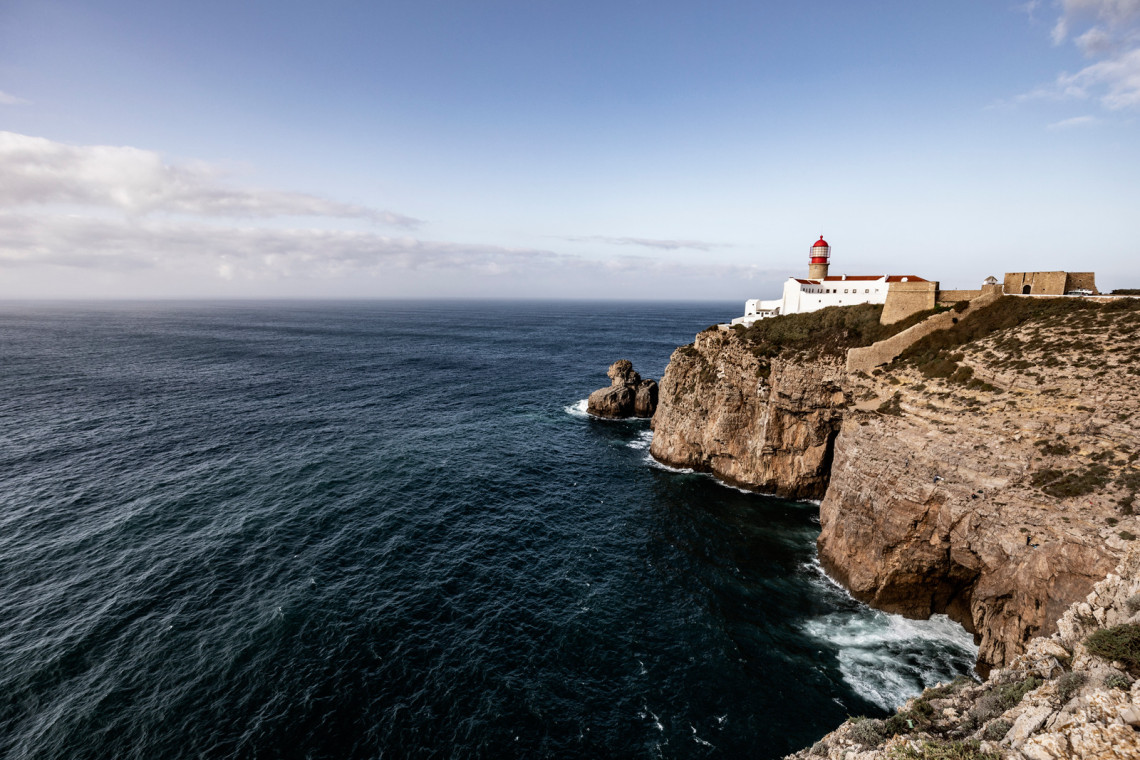 For those visitors looking for a longer guided excursion during their Algarve trip, an abundance of multi-day packages are available, including everything from guided wildlife tours through Ria Formosa Nature Park to guided horseback riding tours that take you riding along Praia de Marinha beach. There are even themed itineraries that can also be arranged upon request in order to specifically cater to your heart's desire, such as birdwatching trips or golfing holidays – whatever your preference may be, the Algarve region delivers!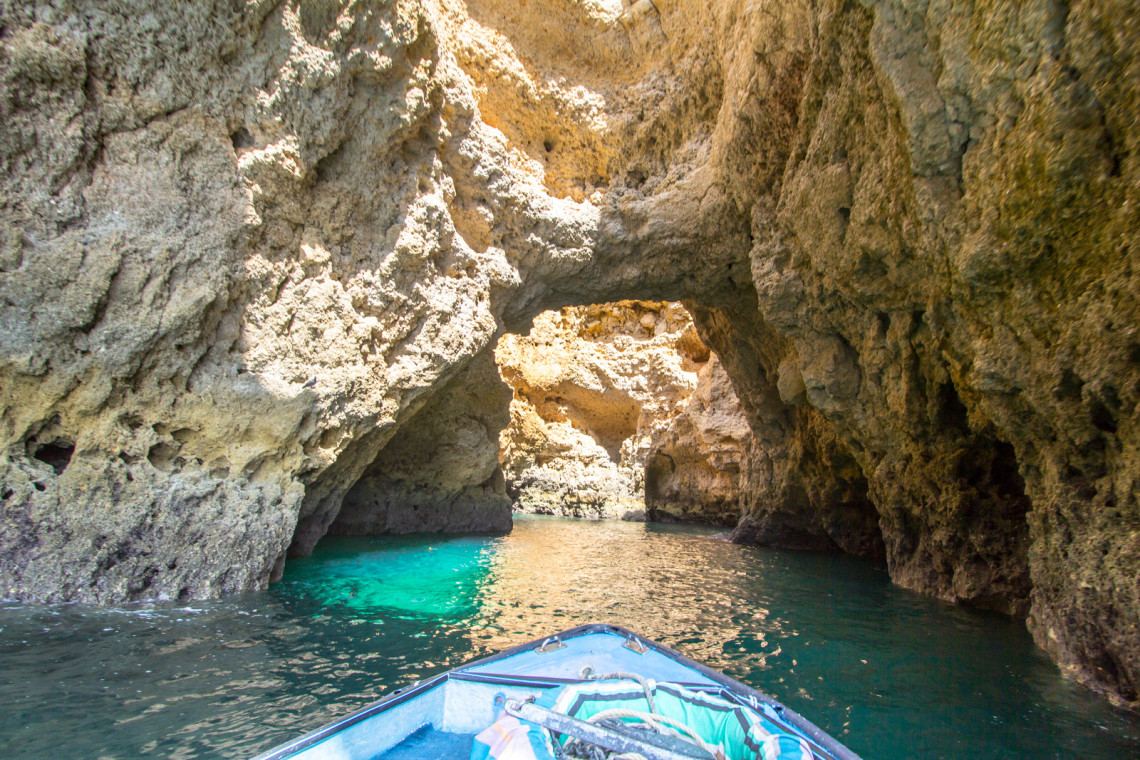 And when it comes to local vendors and outfits, travelers to Portugal's Algarve area will have no shortage of choice, as there are numerous companies offering guided trips around the entire region, so that you don't have to worry about missing anything on your must-see Algarve vacation travel visit. From boat trips taking you to explore the caves along the coast to visits to traditional villages tucked away off the beaten track, there's something for everyone opting for an Algarve trip!
Hike in Nature Reserves
Nature lovers will be stoked to discover that the Algarve region of Portugal is an outdoors enthusiast's paradise. Boasting rolling hills, lush valleys, and stunning coastlines, it's easy to see why so many people flock to the Algarve area for camping, hiking, and other outdoor activities.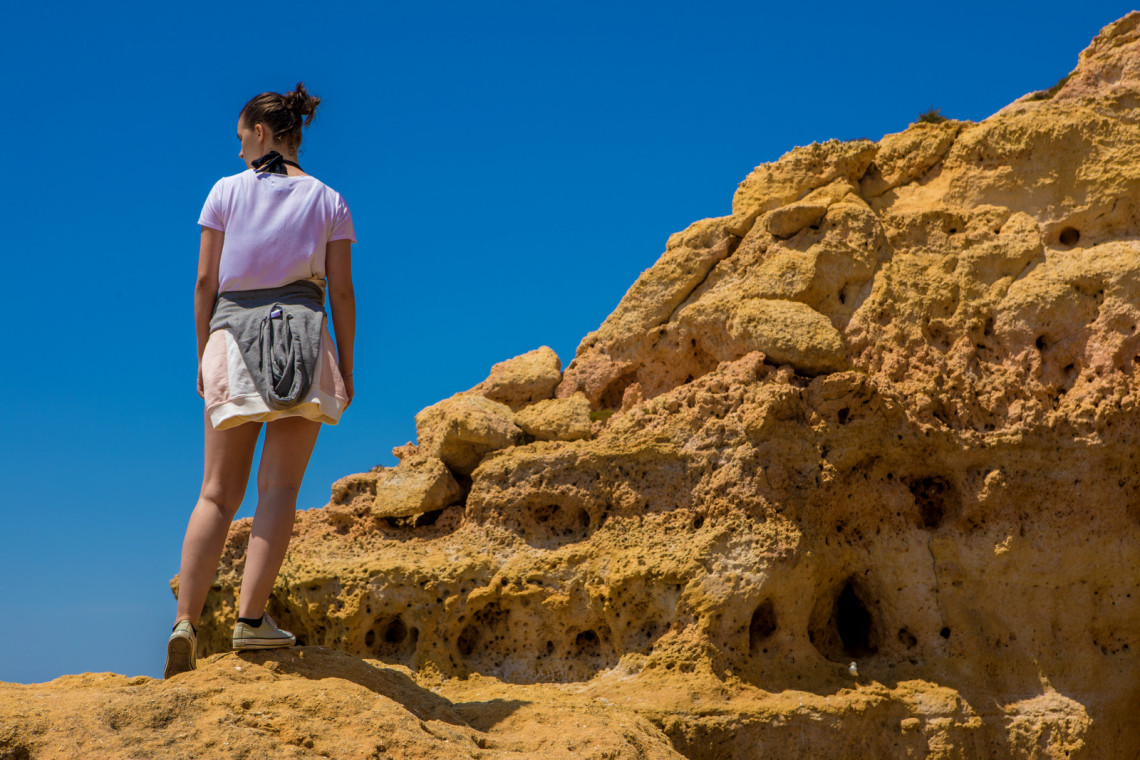 And speaking of hiking, trekking through nature reserves in the Algarve is especially extraordinary, as this special region of Portugal offers some of the most beautiful landscapes in all of Europe. The diverse Algarve terrain visitors can expect to be awed by includes winding trails traversing through dense forests surrounded by towering trees and offering spectacular views from high mountain tops. There are also plenty of easily accessible beaches scattered along the coastline, where you can take a break from your Algarve hike and enjoy a refreshing dip in the ocean.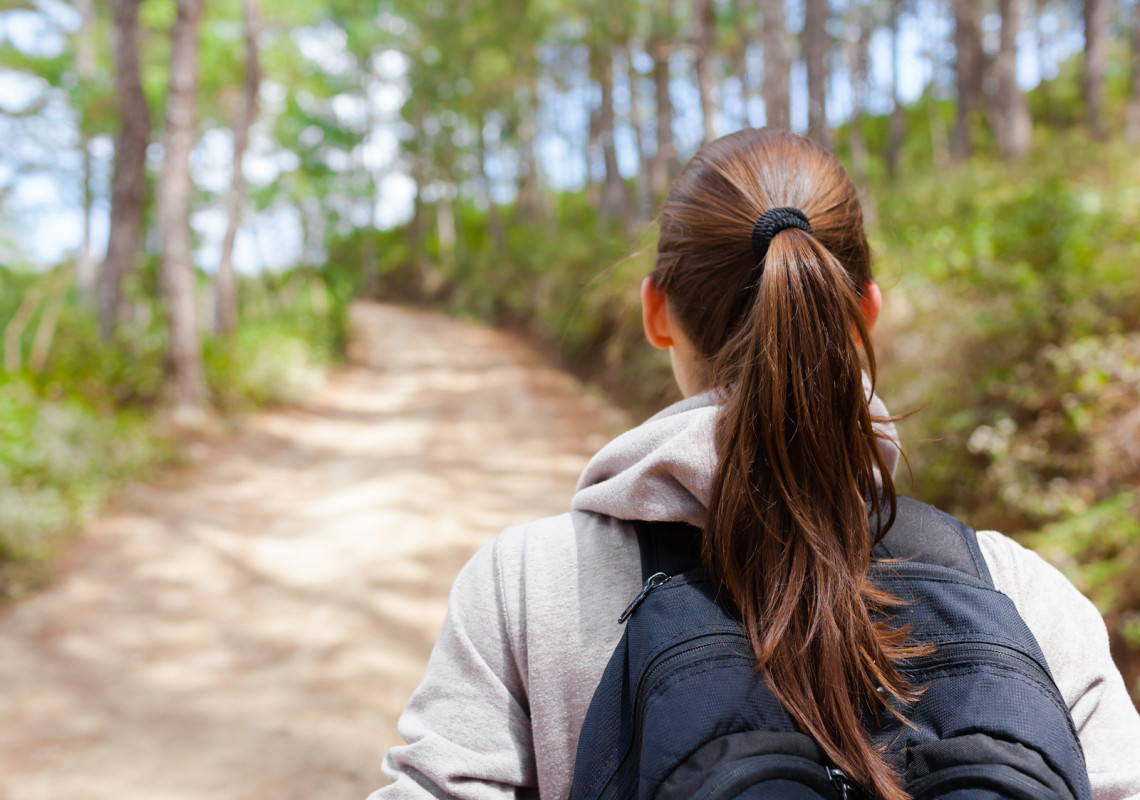 One specific hike through one of the region's many nature reserves that comes highly recommended for your Algarve, Portugal trip is the Ria Formosa Natural Park. This nature reserve is one of the most popular spots in southern Portugal, where you can find miles and miles of pristine natural beauty that creates the perfect playground for hiking or cycling.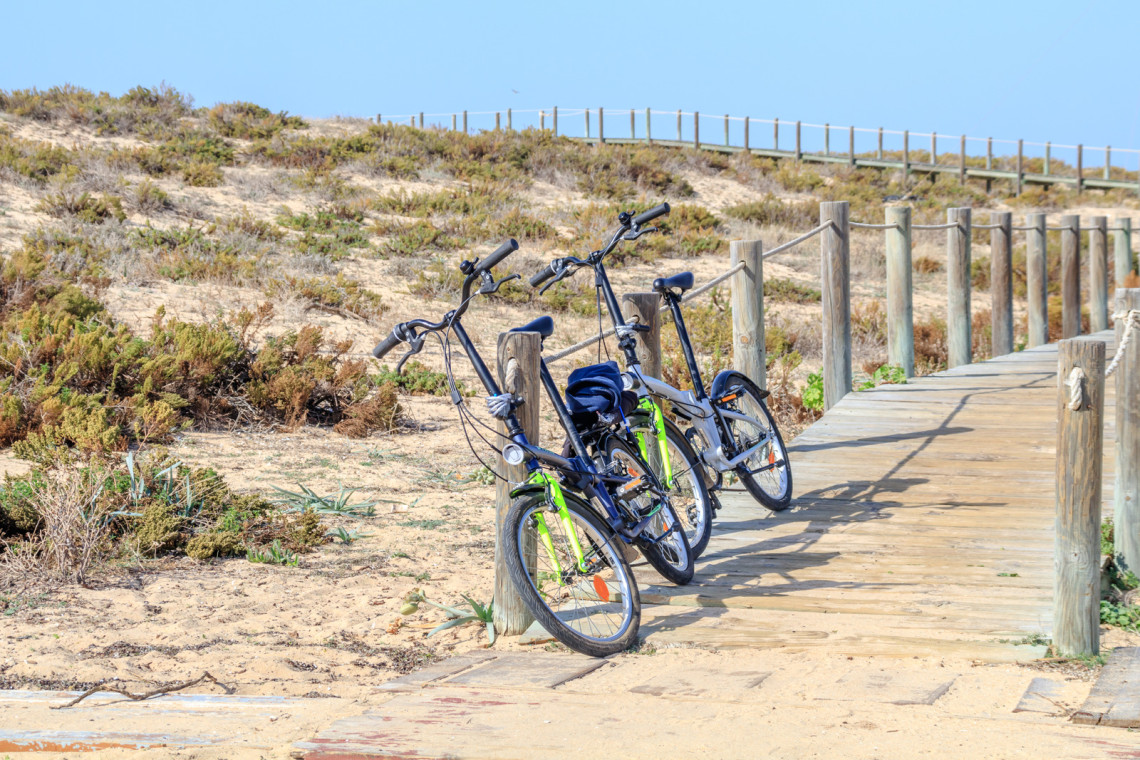 Alternatively, you can head out to Cabo de São Vicente – Europe's most southwesterly point – for hikes and landscapes offering breathtaking views over cliffs and crystal clear waters. Whether you're an experienced hiker or just starting out on your trekking journey, visiting nature reserves in this gorgeous corner of Algarve, Portugal will provide an unforgettable experience that will stay with you long after your Algarve trip is over!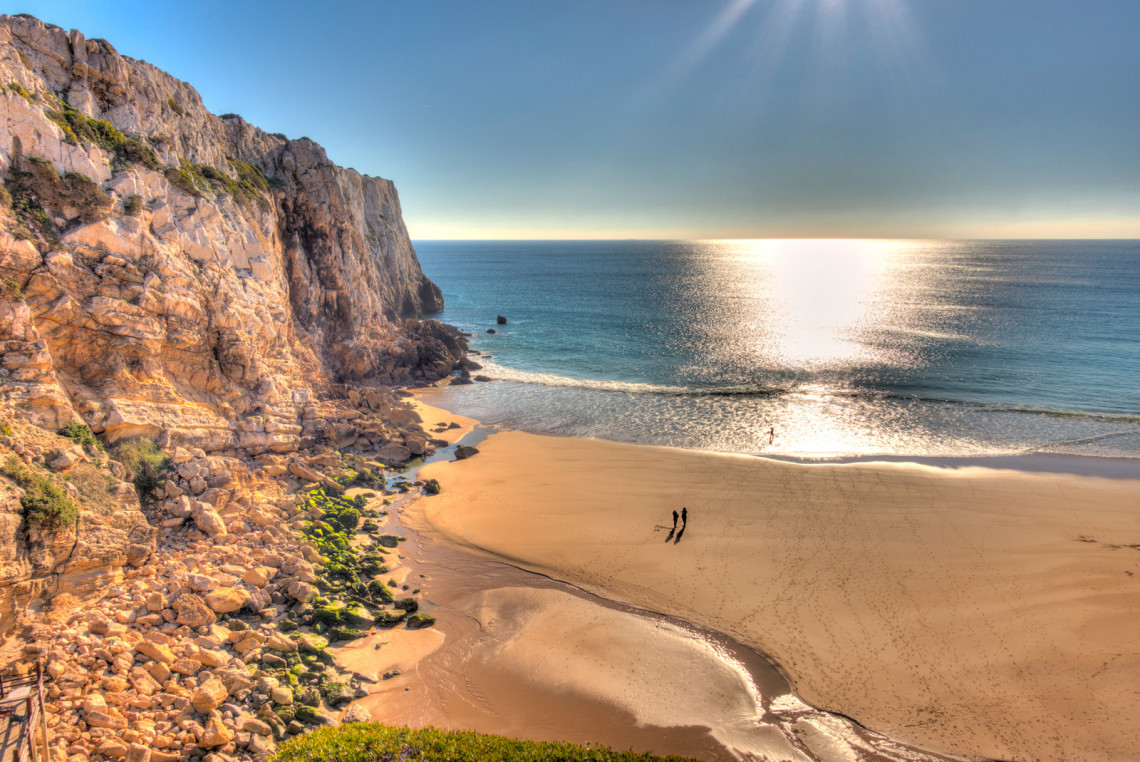 As this article shows, whether you want to spend your days soaking up some sun on Albufeira Beach or exploring Faro's old town, there's something for everyone in Portugal's Algarve region. With its stunning scenery, delicious food, and fascinating history, this area appeals to every type of traveler, from those simply looking for some rest and relaxation to those who prefer more active adventures. Hopefully, this article has given you some ideas about the best things to do in Algarve when planning your next Portugal vacation!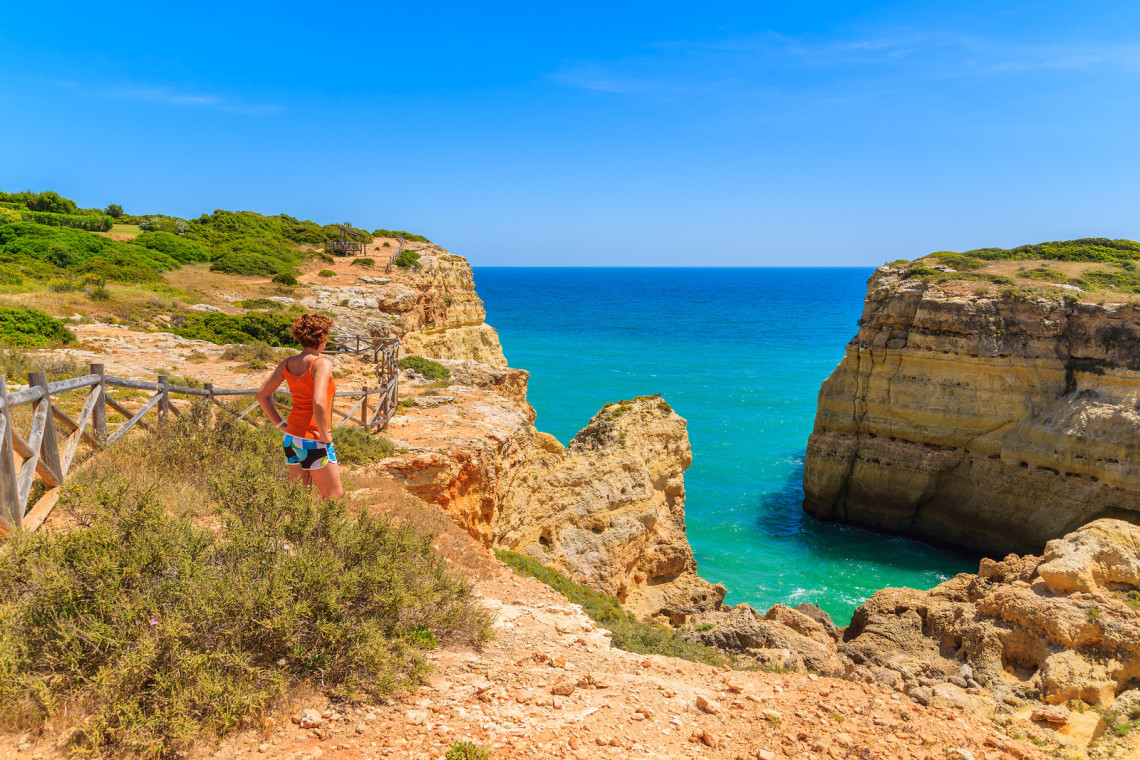 Explore Portugal Your Way: Customizable, Tailor-Made Trips for Your Dream Adventure!
If you're looking to explore Portugal at your own pace, we have got you covered. Our team of specialists will work with you to create a custom-made trip that suits your preferences and budget. Whether you want to indulge in the local cuisine, explore the historic cities, or soak up the sun on beautiful beaches, our tailor-made packages offer the flexibility and freedom to discover the highlights of Portugal at your own pace. So why wait? Contact us today and let us help you plan an unforgettable trip to Portugal!