Lisbon's Incredible Sights & Viewpoints
Now that you are ready to get back out there and travel post-COVID, Portugal's stunning capital city of Lisbon will surely be among the top contenders on your bucket list for dream destinations, and we'd have to say that we agree with this thinking 100%! Why? Because Lisbon, Portugal is not only an astoundingly beautiful place to visit, but it is also chock-full of rich history, fascinating culture, and cosmopolitan delights.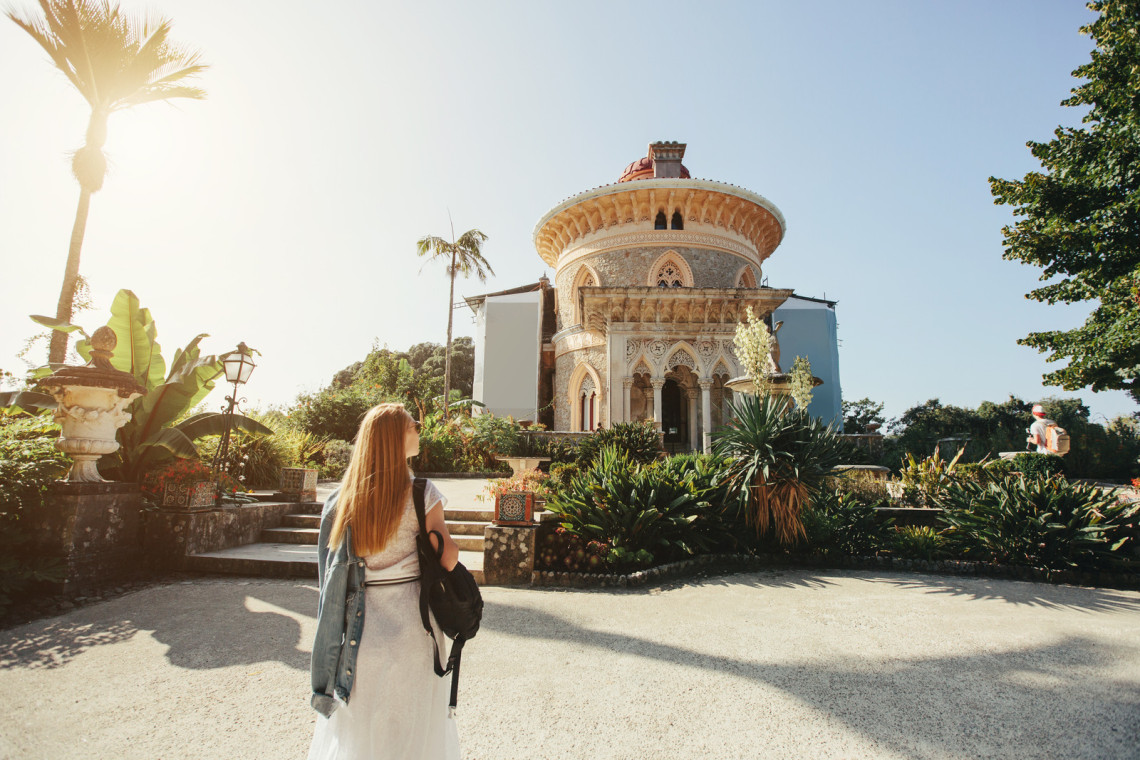 Lisbon is also so versatile and exciting, so you could safely say that this capital city has a little something for everyone to enjoy. Whether your travel to Lisbon involves bringing an entire family in tow — complete with kids of all ages — or you are traveling solo to Lisbon, or even bringing along the love of your life, you will surely find near endless options to entertain, awe, and inspire you.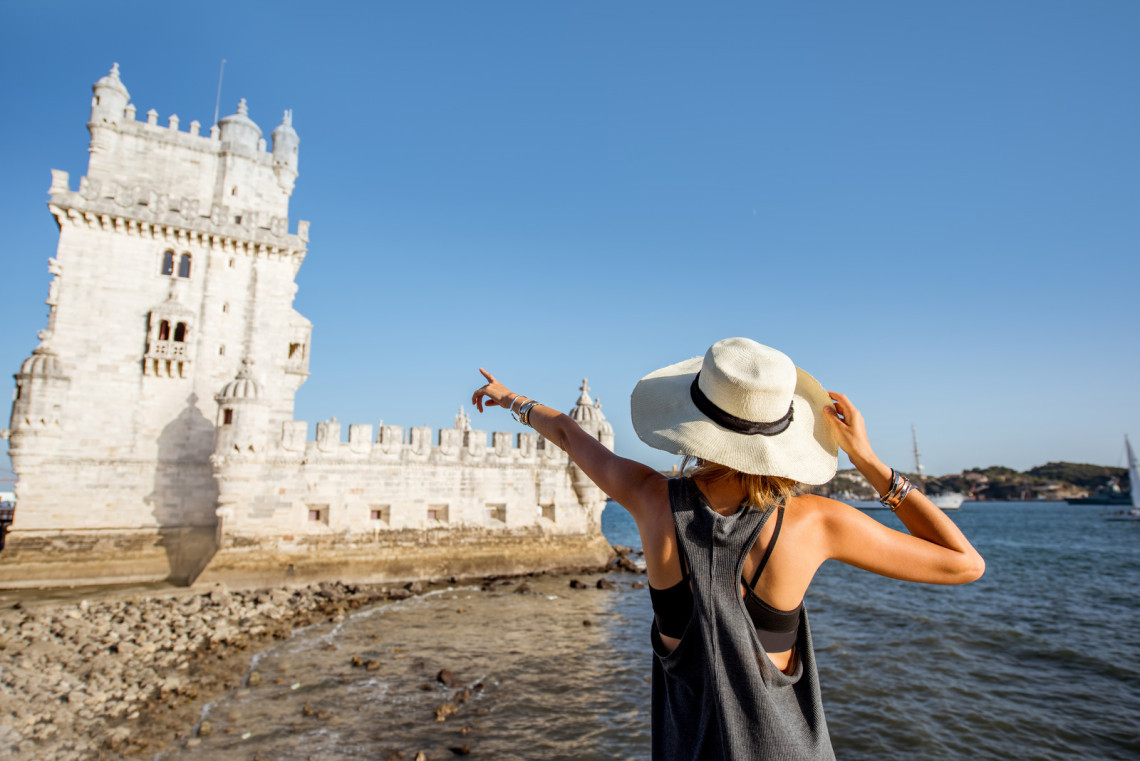 But with Lisbon having so much to offer visitors, it can easily be quite overwhelming to try and figure out what to spend your precious time here seeing and doing. That is where we at Portugal Getaways come in: We have gathered here what we consider to be the can't miss, must-see Lisbon sights and attractions, to ensure your Lisbon travels are everything you've hoped for, and more!
Lisbon, Portugal's Religious Wonders
São Roque Church is among Lisbon's most famed houses of worship and is well worth a visit during your Lisbon travels. Don't let the unassuming, somewhat plain exterior fool you, as once you step inside this popular church, you will be met with a stunningly ornate interior that is beyond wow-worthy.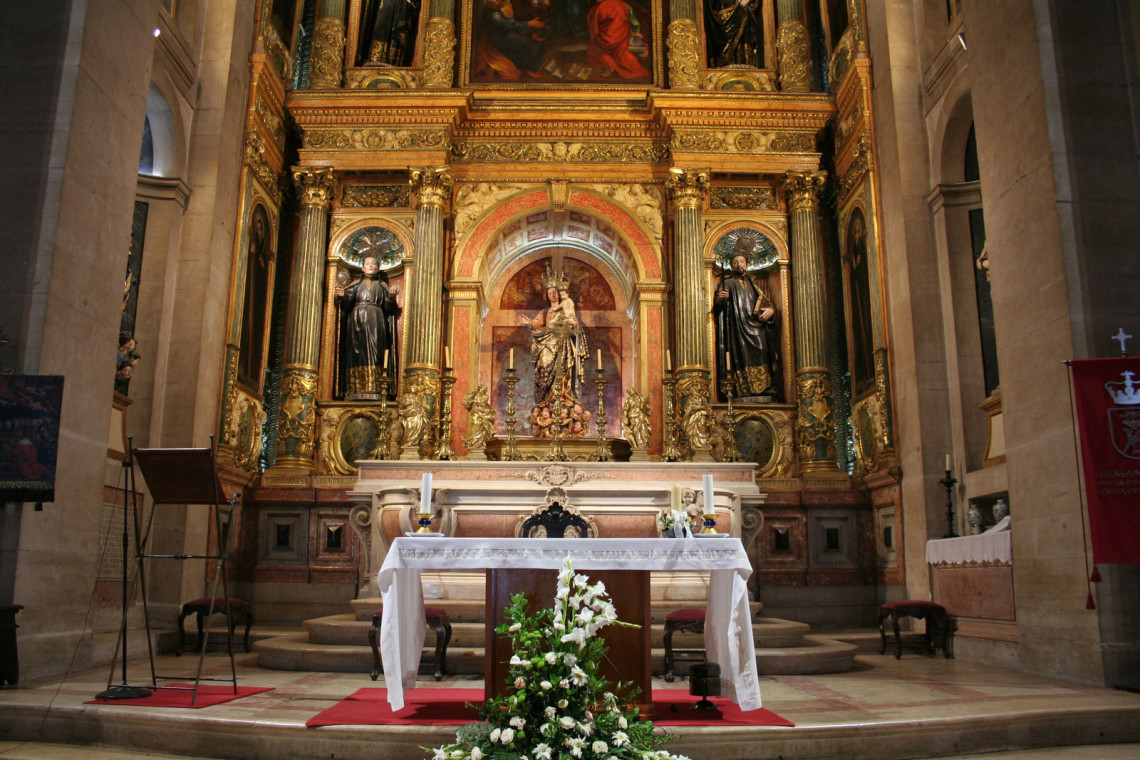 The beautiful place of worship, which was built by the Jesuits all the way back in the 1500s, is dedicated to St. Roch, and among its myriad chapels is a shining star that is said to be among the world's most costly (read: super expensive!) chapels — the immaculate Chapel of St. John the Baptist. And why was it so costly? Well, it was actually designed in Rome, then transported all the way to Lisbon, and not to mention it is absolutely swathed with a dazzling array of gold, lapis lazuli, marble, and azulejos. While visiting this sacred stunner, you will surely marvel at the majesty and grandeur surrounding you. There is even a museum on site as well to peruse and learn even more about this fascinating sacred space.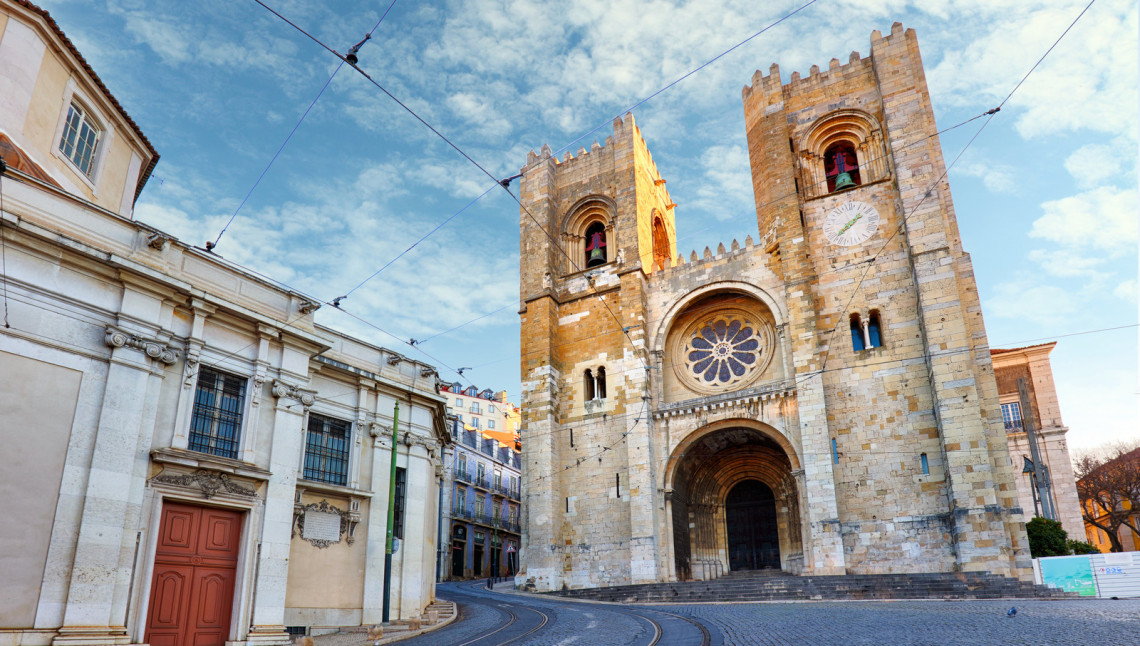 Sé Cathedral is arguably the most known and beloved Lisbon cathedral, making it a must-see for any travel itinerary. Built by the very first king Portugal ever had, Afonso I, this special cathedral was actually constructed on ancient ruins following the capital city's triumphant victory over the Moors.
While you are visiting, be sure to leave ample time to wander among the cloisters, which actually house an intriguing array of Roman and Arabic archaeological remains!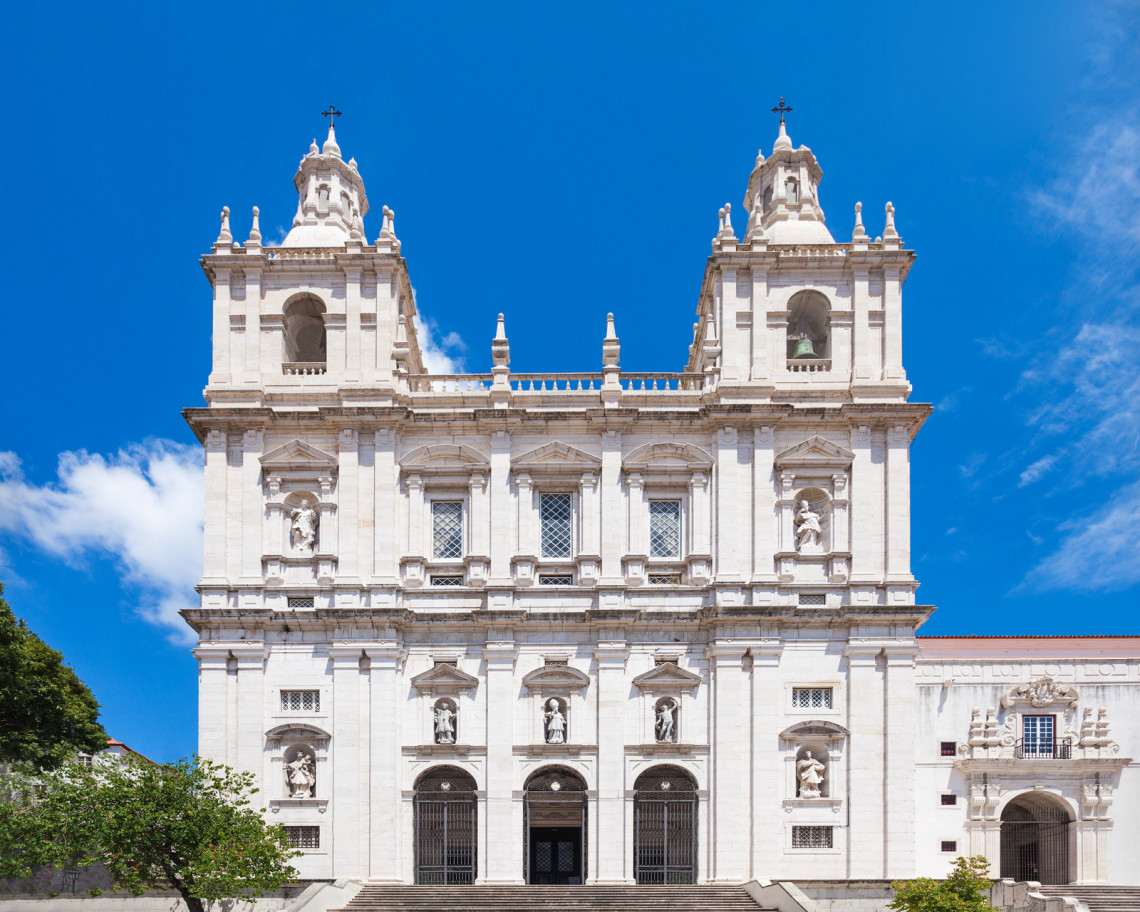 The Monastery of São Vicente de Fora dates all the way back to the 17th century but remains one of the capital city of Lisbon's most noteworthy and beloved monasteries to this day. The name translated means "Monastery of St. Vincent Outside the Walls", and this convent and church combo are actually so revered in Lisbon that they even have an onsite museum open to the public and dedicated to showcasing a curated collection of amazing and authentic paintings, sculptures, gold, and clothing. For history buffs especially, a visit here is an excellent opportunity to learn all about Lisbon's storied history.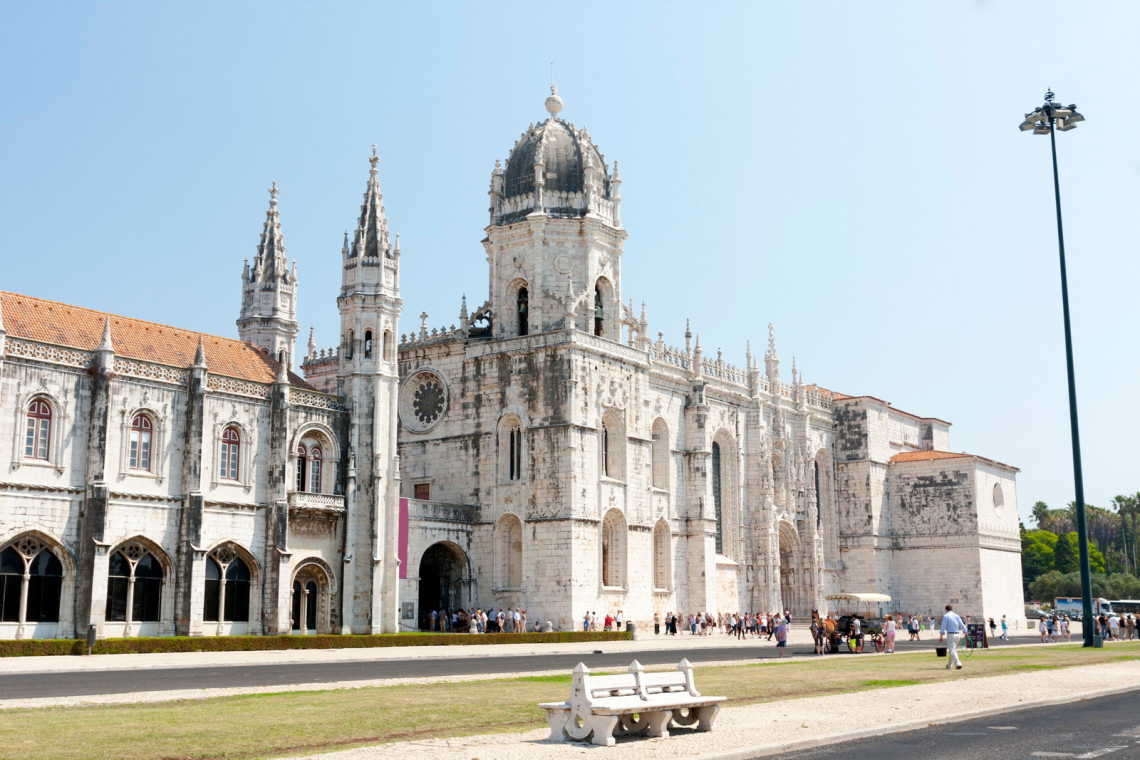 Jerónimos Monastery is also among the capital city's most frequented — and known — religious sites, so you should definitely make a stop here while you travel to Lisbon. An official UNESCO World Heritage Site, this monastery is a true architectural masterpiece to behold. You will marvel at its beauty — following the magnificent Manueline style — will masterful features including towering turrets, stunning stonework, awe-inspiring arches, and so much more. Don't forget to venture into the cloisters, and did we mention that the famed navigator Vasco da Gama is entombed here as well?
Are you already in love with Portugal? Take a look at our stress-free packages that allow you to book your ultimate Portuguese adventure. All our packages are carefully curated by our team of local Portuguese experts so that you don't need to worry about any details - just enjoy your trip!

Lisbon's Marvelous Museums
If you are a museum lover, Lisbon awaits to entice you to visit its many incredible offerings. Here are just a few of our favorites that mustn't be missed.
The National Azulejo Museum features — and celebrates — one of the quintessential and emblematic things about Lisbon, the gorgeous and colorful azulejos! These cheery tiles are the city's signature calling cards, so it makes perfect sense that they would have an entire museum dedicated to them. Here, you will find a vast array of azulejo tiles and works of art incorporating them, spanning all the way from the Renaissance period!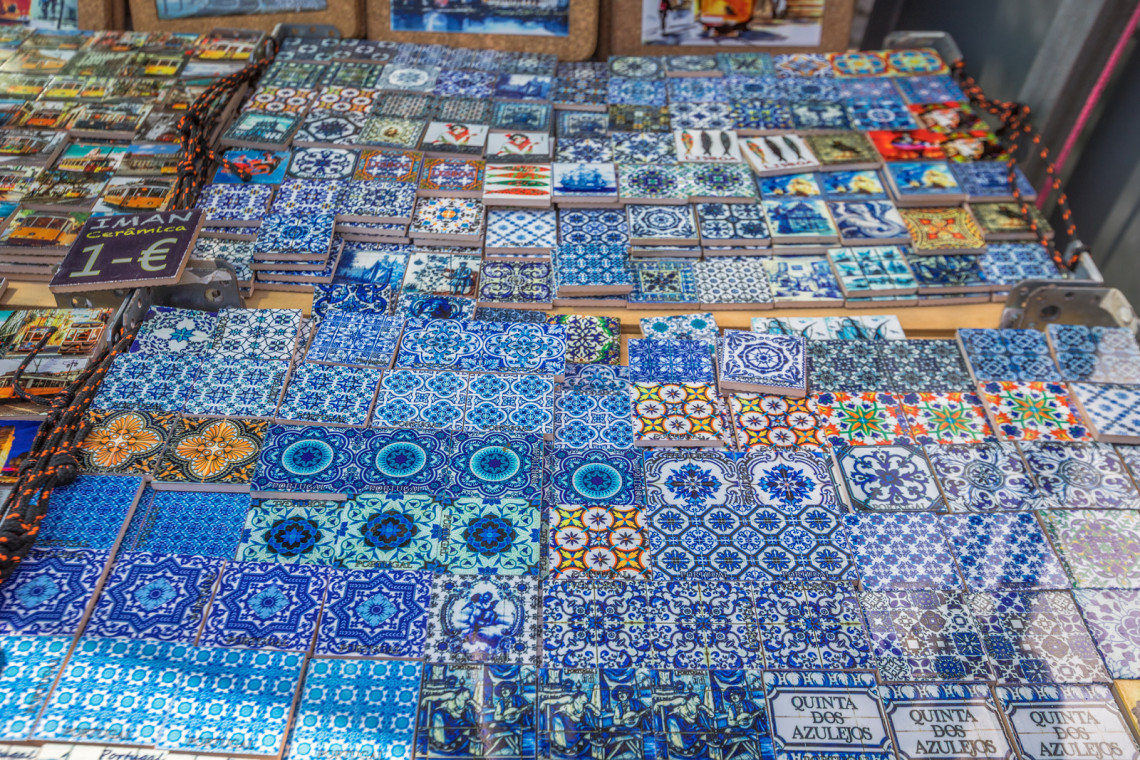 The National Museum of Ancient Art is an art lover's dream, with a beautiful building — which is actually housed in a palace — that showcases incredible ancient works of wonder. Wander among sculptures paying homage to Egyptian and Roman culture, golden works dating all the way back to the famed Age of Discoveries, Asian ceramics, and much, much more.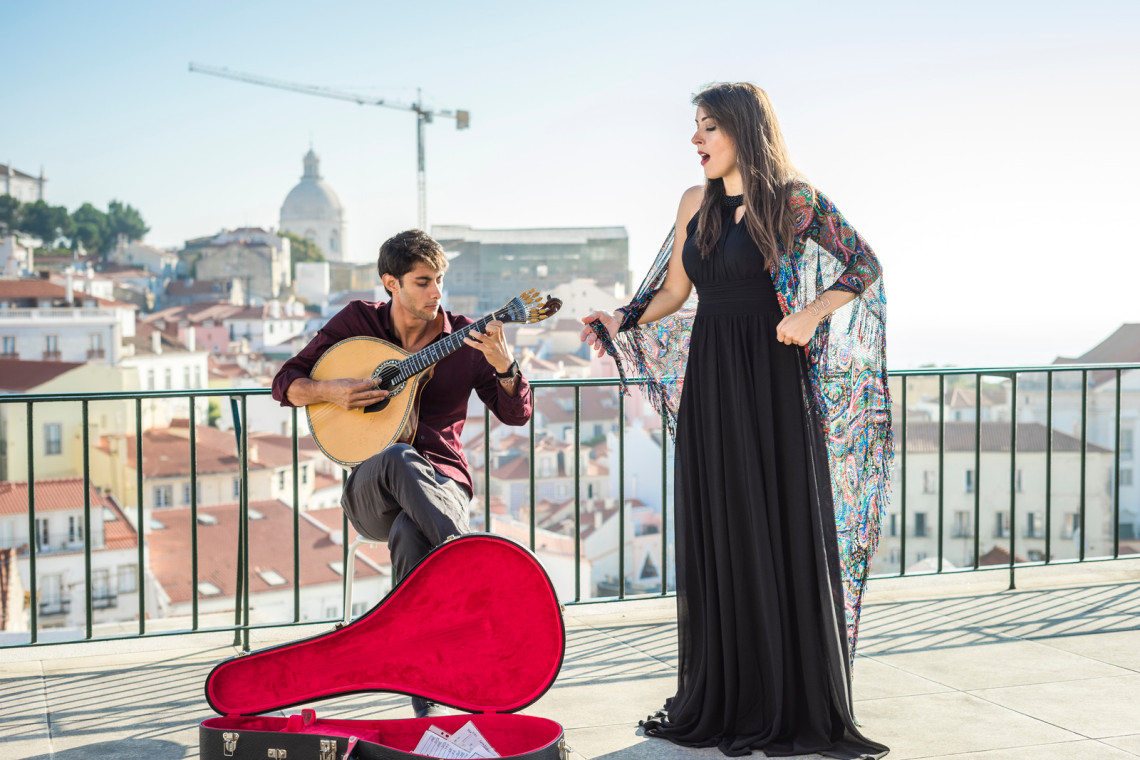 Finally, you simply cannot miss Lisbon's Fado Museum, celebrating the Portuguese pastime (fado music) that has become inextricable from the very essence of Portuguese life and culture. Here, you can learn all about this beloved music that is characterized by the haunting and deep longing that is known as "saudade".
Lisbon's Most Inspiring Monuments and Landmarks
Belém Tower is yet another of Lisbon's UNESCO World Heritage Sites, having earned this honor thanks to its pivotal role in protecting the country's exposed coastline amid the conflicts beginning in the Age of Discoveries. Similar in architectural style to the Jerónimos Monastery, the beauty of Belem Tower cannot be overstated. It truly is magnificent and well worth a stop during your travel to Lisbon.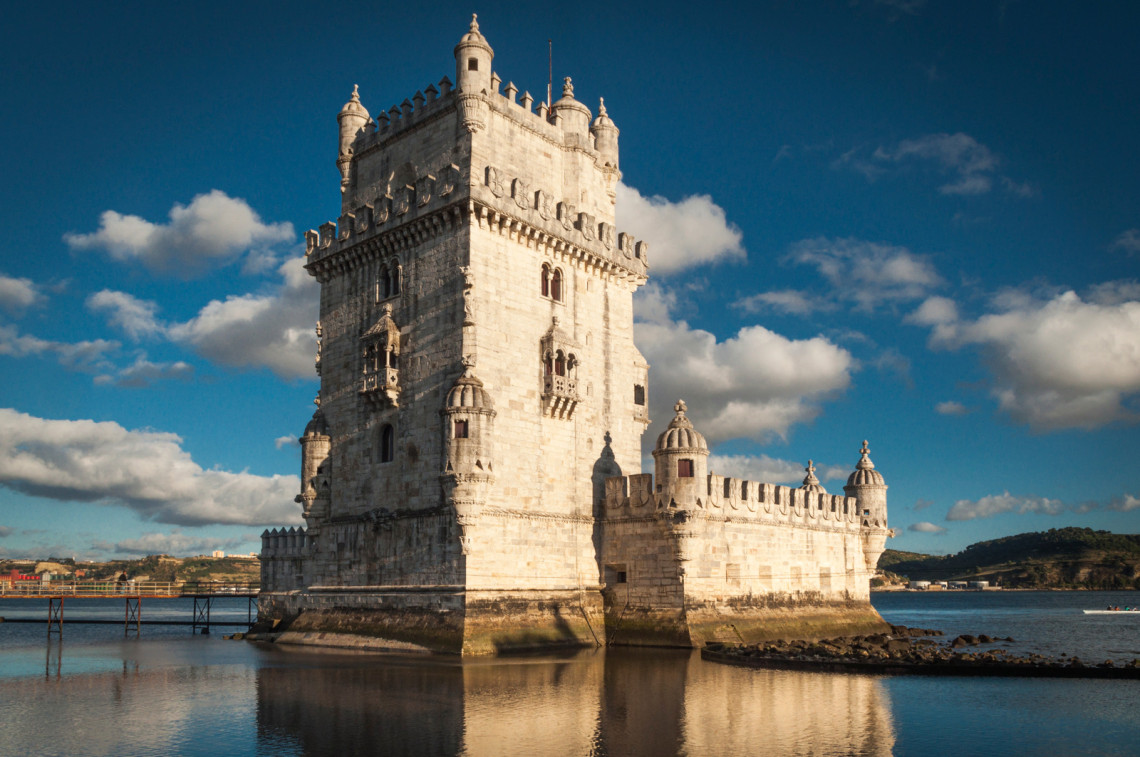 The Cristo Rei Monument takes you across the Tagus River to the Almada area just adjacent to Lisbon proper. Upon seeing this revered wonder which towers high on a hill, you will instantly notice that it closely resembles yet another world wonder — the iconic Christ the Redeemer statue that stands tall in Rio de Janeiro.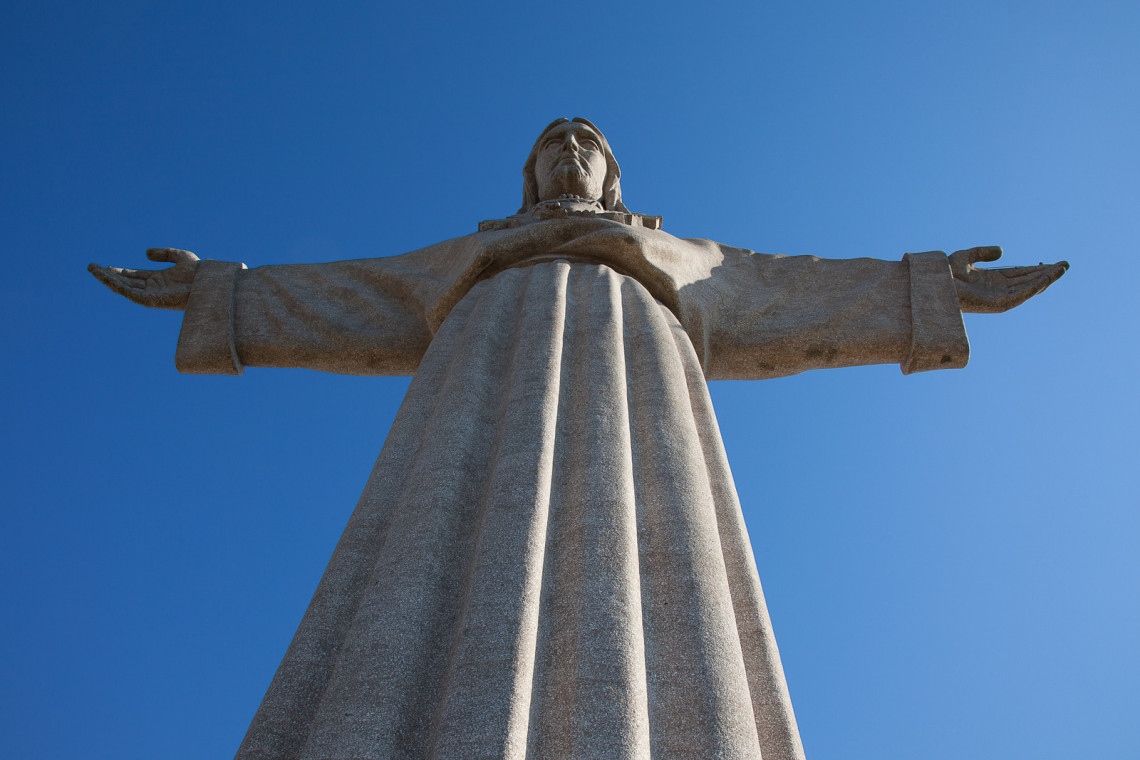 Ponte 25 de Abril Bridge should be a stop on your Lisbon travel itinerary if just for the Instagram posting appeal. This beloved bridge is an iconic image that is similar in appearance to San Francisco's stunner, the Golden Gate Bridge. This makes complete sense, as it was actually built by the American Bridge Company back in the 60s!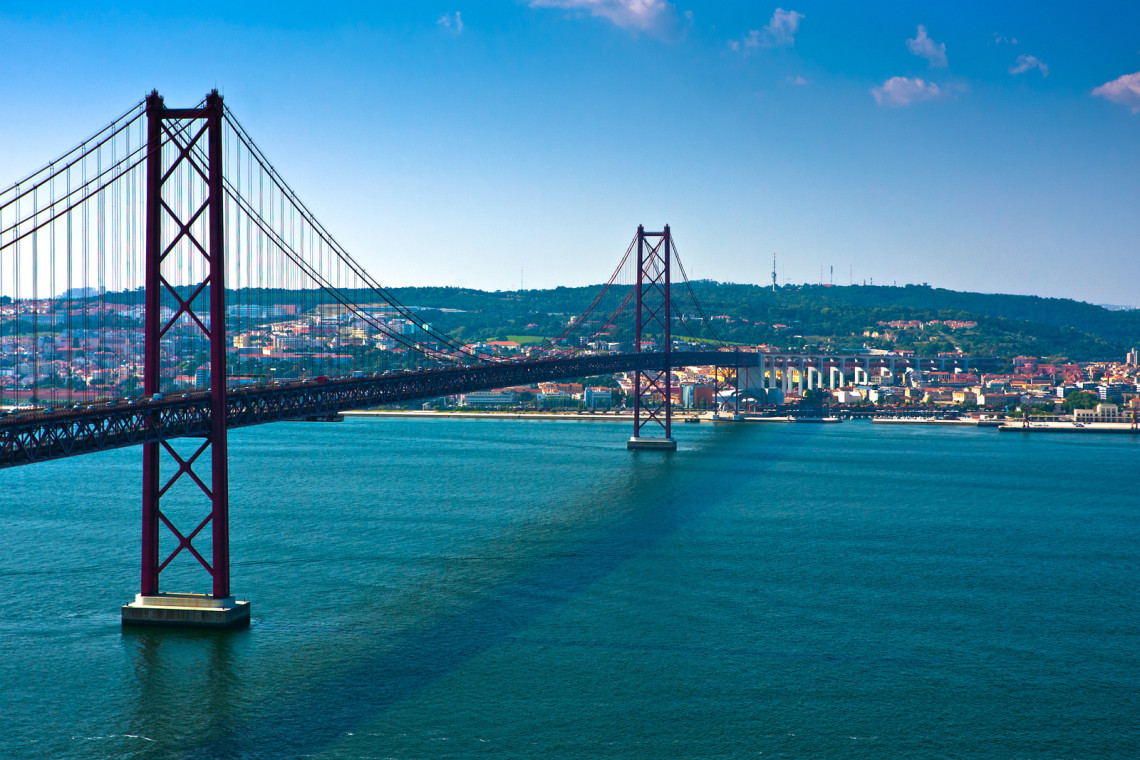 Family Fun in Lisbon
For families especially, although it is a treat for anyone of any age, the Lisbon Oceanarium is always a win. Your kids will love this gigantic aquarium (the biggest in Europe, in fact!) filled with the most exciting aquatic life, and you will love the perfect combination of educational and FUN entertainment that this Lisbon venue provides. As you wander around, don't forget to keep your camera ready, as you won't want to miss capturing a cool snapshot of everything from jellyfish to sea otters, and even stingrays and sharks!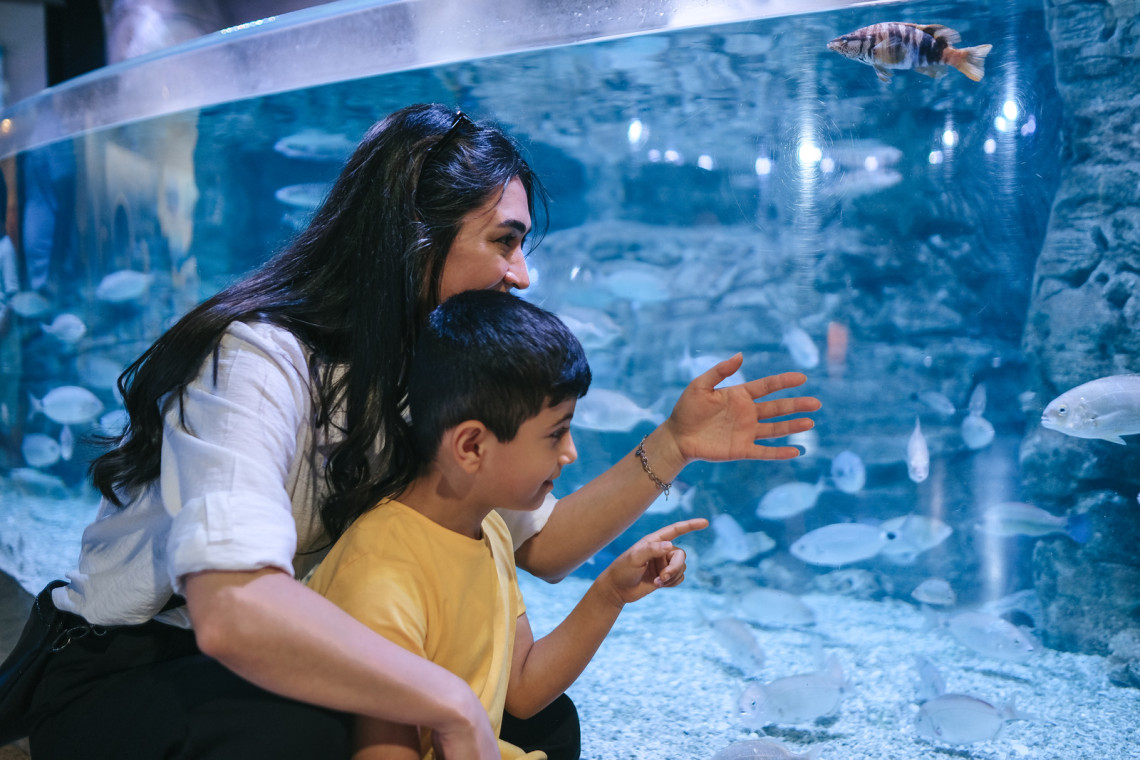 Lisbon's Captivating Castles
Get ready to be wowed, and wooed, as it will surely be love, at first sight, the second you set eyes on Lisbon's castles. Here are our top picks for the Lisbon area's palatial palaces.
São Jorge Castle, which is really a fortress, is Lisbon's shining star, perched high upon a hill overlooking the capital city of Portugal's historic center. Visiting here, you will feel as if you have stepped back into another world, way back to the Middle Ages in fact!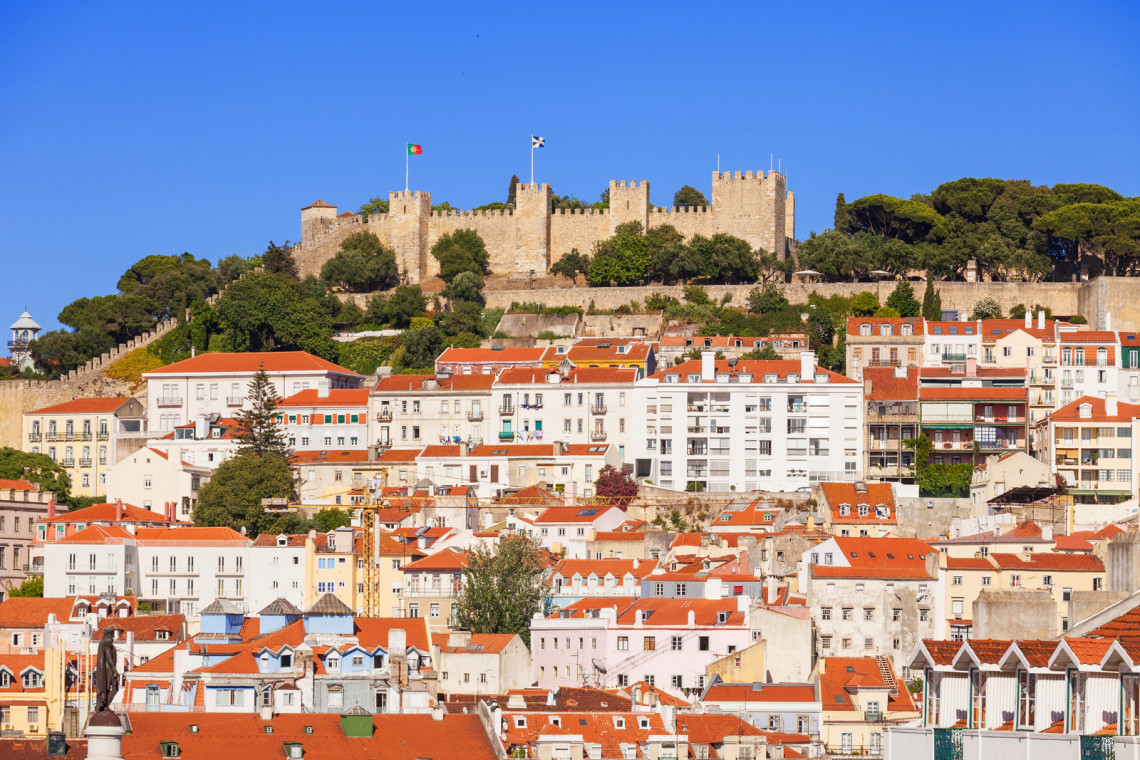 Heading a bit further afield, we head to Sintra, where fairytale palaces await to steal your heart.
If you have ever seen any Instagram or postcard pic of Sintra, chances are it may have featured the remarkable National Palace of Pena. Whimsical and wondrous are the immediate words that come to mind when describing this rainbow-colored wonder famed the world over. We can thank the odd and amazing imagination of King Ferdinand II for this cotton-candy-colored fantasy featuring dramatic domes, spires reaching into the sky, and sprawling surrounds marked by magnificent, gorgeous gardens. Although not located right in Lisbon, this marvel is a short drive or train ride away, and well worth the trek.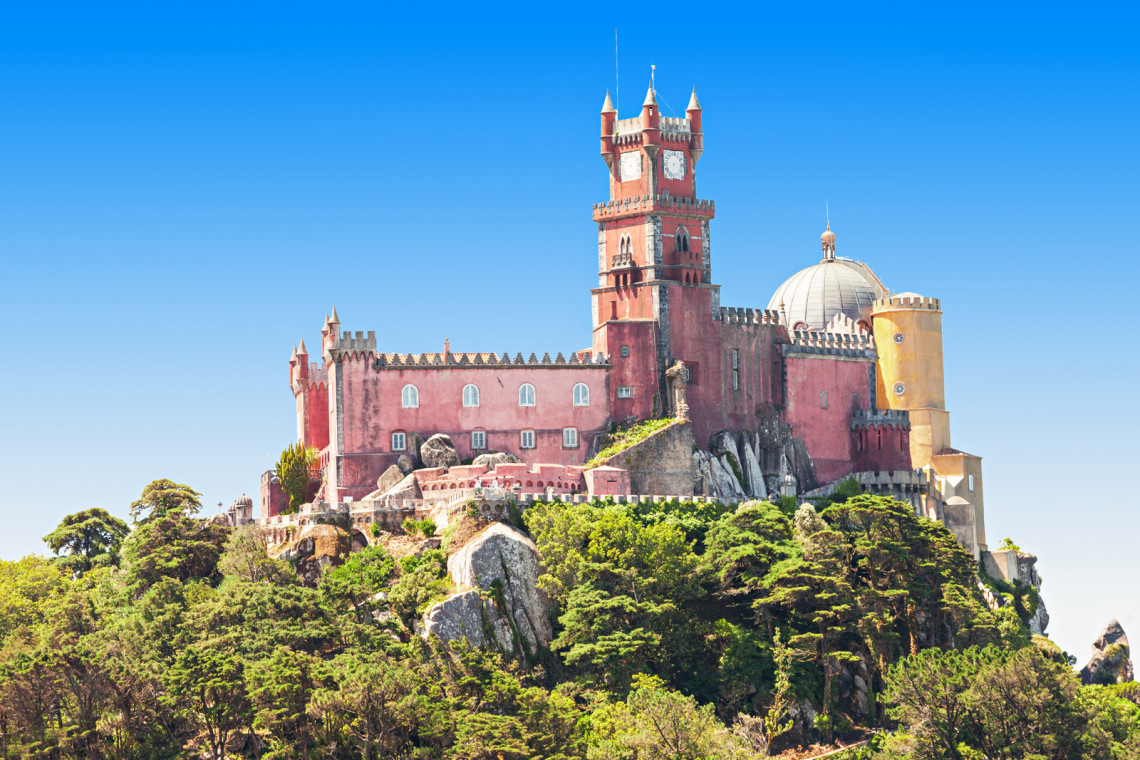 Also in Sintra is Castelo dos Mouros. While this site is actually the ruins of what once was a stunning Medieval Moorish castle, a trip here will not disappoint, as the remnants are quite romantic and equally wondrous. As you wander among living history, the views afforded are some for the books, indeed!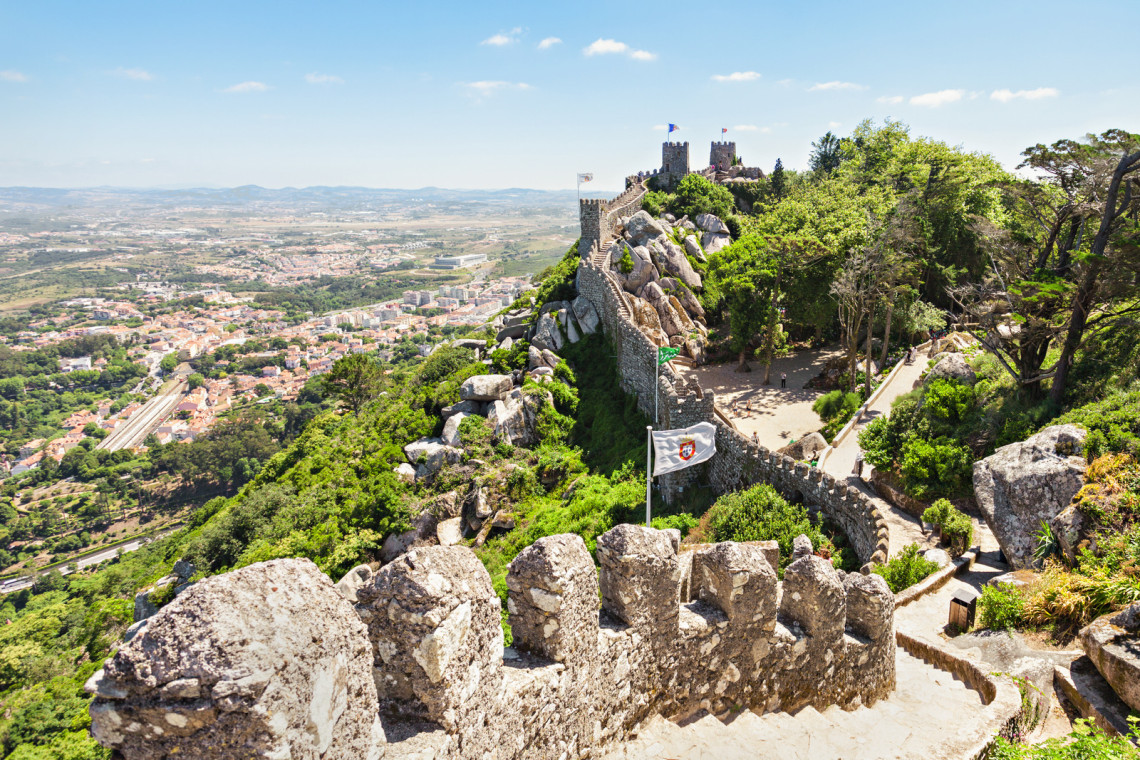 As you can see, Lisbon, Portugal really does have it all, and we are here to help you witness and experience each of these amazing attractions absolutely stress-free.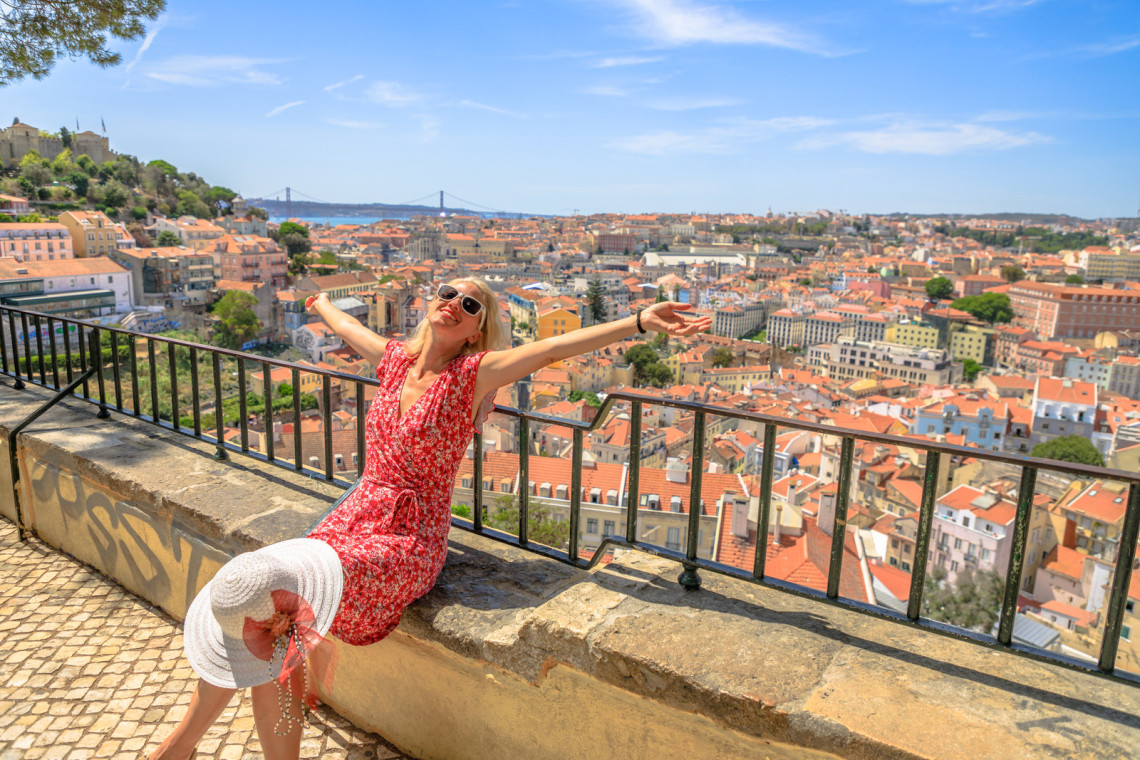 When you are ready to book your dream Lisbon getaway, just give us a call or contact us online, and we will take it from there, handling all the pesky details and leaving you to simply jump on that plane (did you know that there are now direct flights to Lisbon from myriad cities available?!) and enjoy a vacation to the most exciting capital city in the world.
Explore Portugal Your Way: Customizable, Tailor-Made Trips for Your Dream Adventure!
If you're looking to explore Portugal at your own pace, we have got you covered. Our team of specialists will work with you to create a custom-made trip that suits your preferences and budget. Whether you want to indulge in the local cuisine, explore the historic cities, or soak up the sun on beautiful beaches, our tailor-made packages offer the flexibility and freedom to discover the highlights of Portugal at your own pace. So why wait? Contact us today and let us help you plan an unforgettable trip to Portugal!