Sintra, Lisbon: The Perfect Fairytale Getaway
Just north of Lisbon, you'll find the enchanting city of Sintra. This destination is largely overlooked by visitors despite being widely considered one of the most beautiful cities in Portugal. The cultural landscape of Sintra is a UNESCO World Heritage Site featuring a unique mixture of curved mountains, dewy forests, and incredible works of architecture.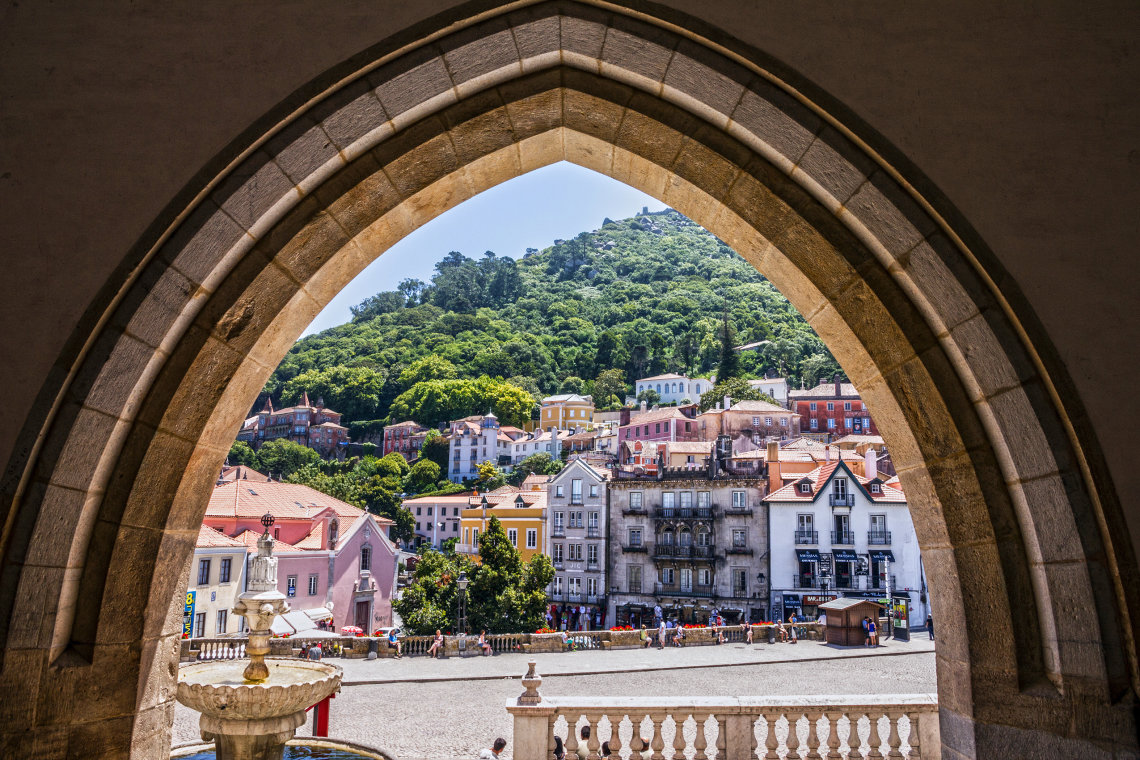 By the 19th century, Sintra had become the center of Romantic architecture in Europe, known for its unique palaces and whimsical design. Many might argue that the architects seemingly drew inspiration from fairytales, but we suspect that Sintra's royal palaces were in fact a source of inspiration for many of Disney's classic fairytales.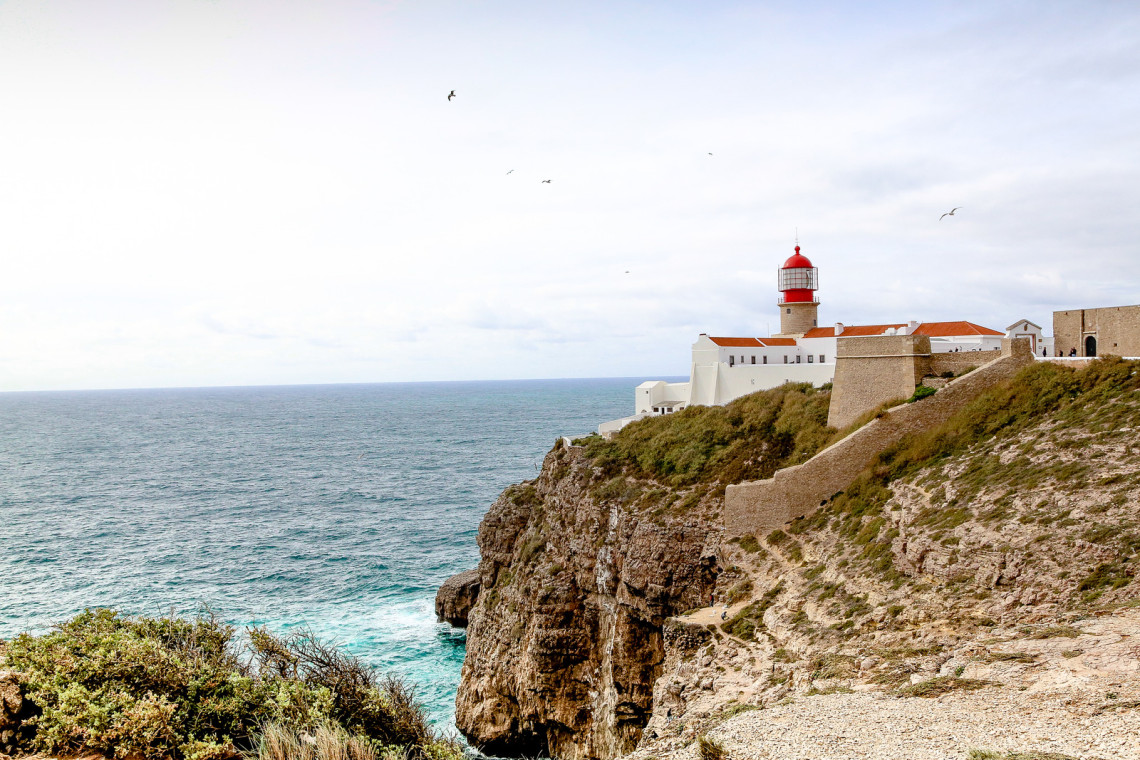 When it's safe to travel again, we urge you to visit this idyllic destination. It's easy to plan a day trip from Lisbon on your own, but if you'd rather book a package with tours included, we've got you covered with a great travel deal or experiences you can add on.
For now, we'll take you on an itinerary around Sintra's iconic castles and palaces with a royal itinerary that's fit for a queen.
Pena Palace
Originally built to be a monastery, this building was partially destroyed by an earthquake in 1755. Rather than simply repair and restore it to its original design, King Fernando II ordered the construction of the breathtaking Pena Palace, or as some call it - the Disneyland for adults.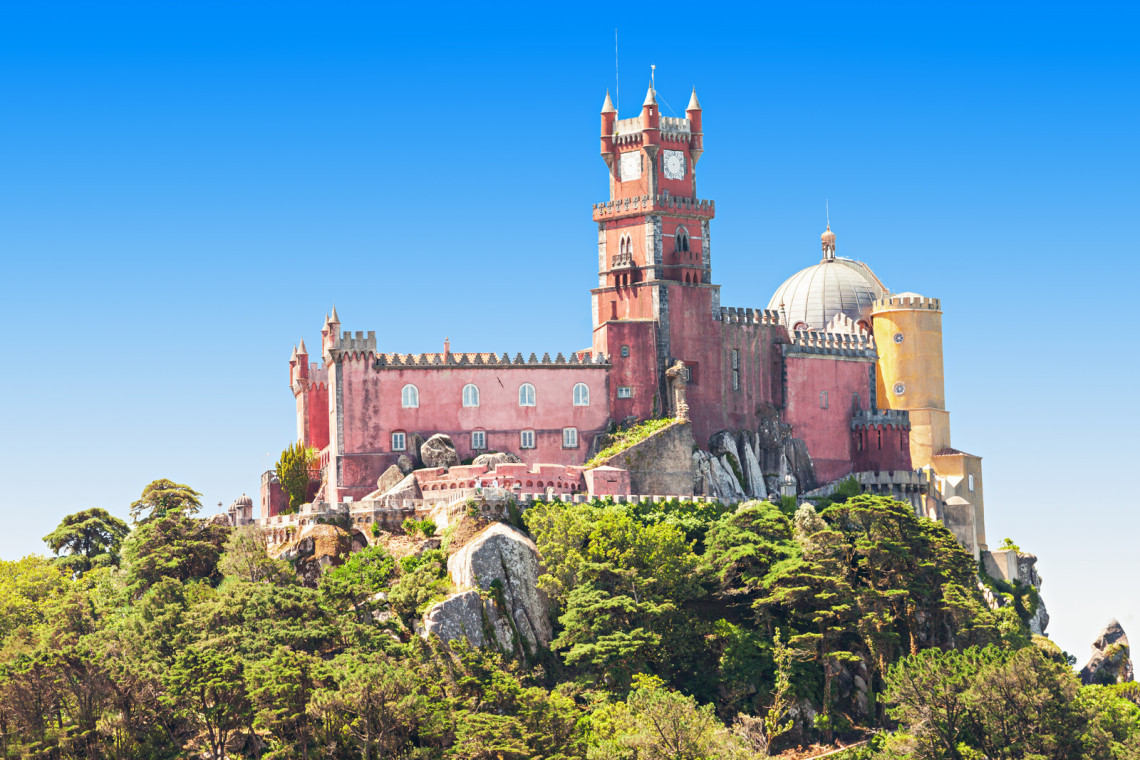 Set high atop a hill in Sintra, the Pena Palace served as the royal's summer home to escape the city heat of nearby Lisbon. This colorful palace is infused with several architectural styles throughout its own unique design - Gothic, Egyptian, Moorish, and Renaissance.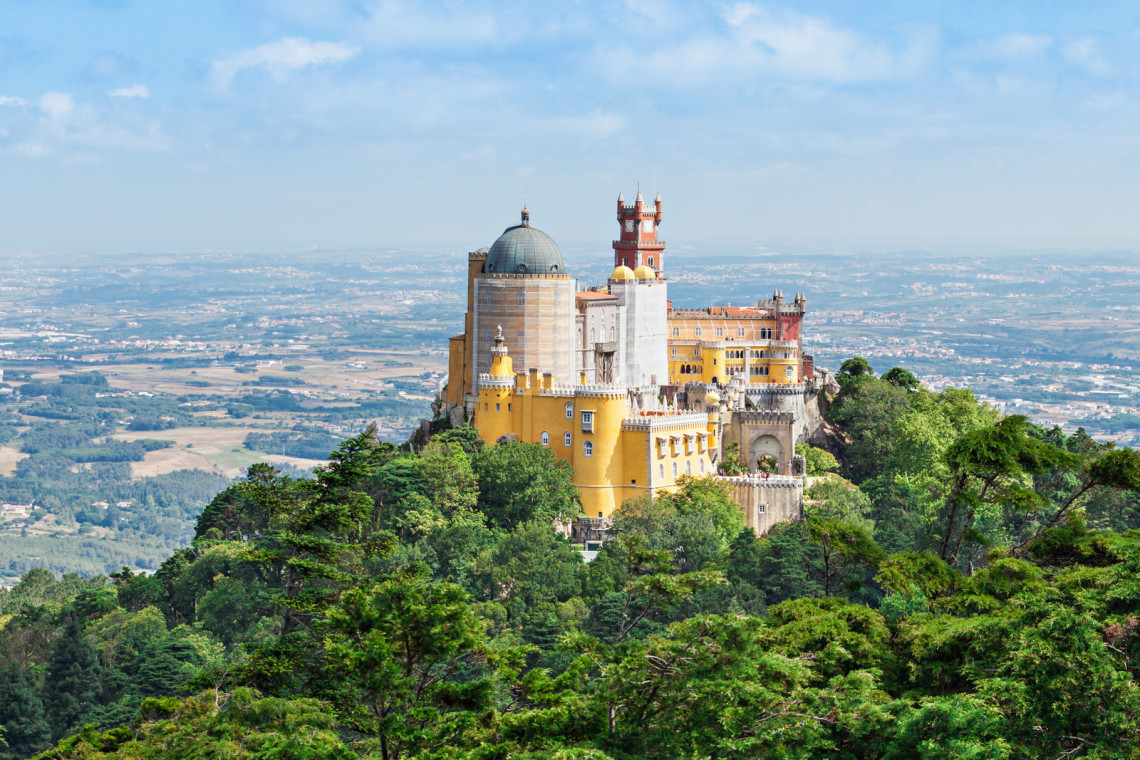 The palace's interior is perfectly preserved and decorated according to the king's and queen's tastes. On your visit, be sure to walk through the chapel to marvel at the magnificent alabaster altarpiece attributed to Nicolau Chanterenne (one of the architects of the Mosteiro dos Jerónimos, in Lisbon). Grab a bite to eat at the on-site restaurant with a terrace that offers a beautiful panoramic view over the Serra de Sintra and the coast.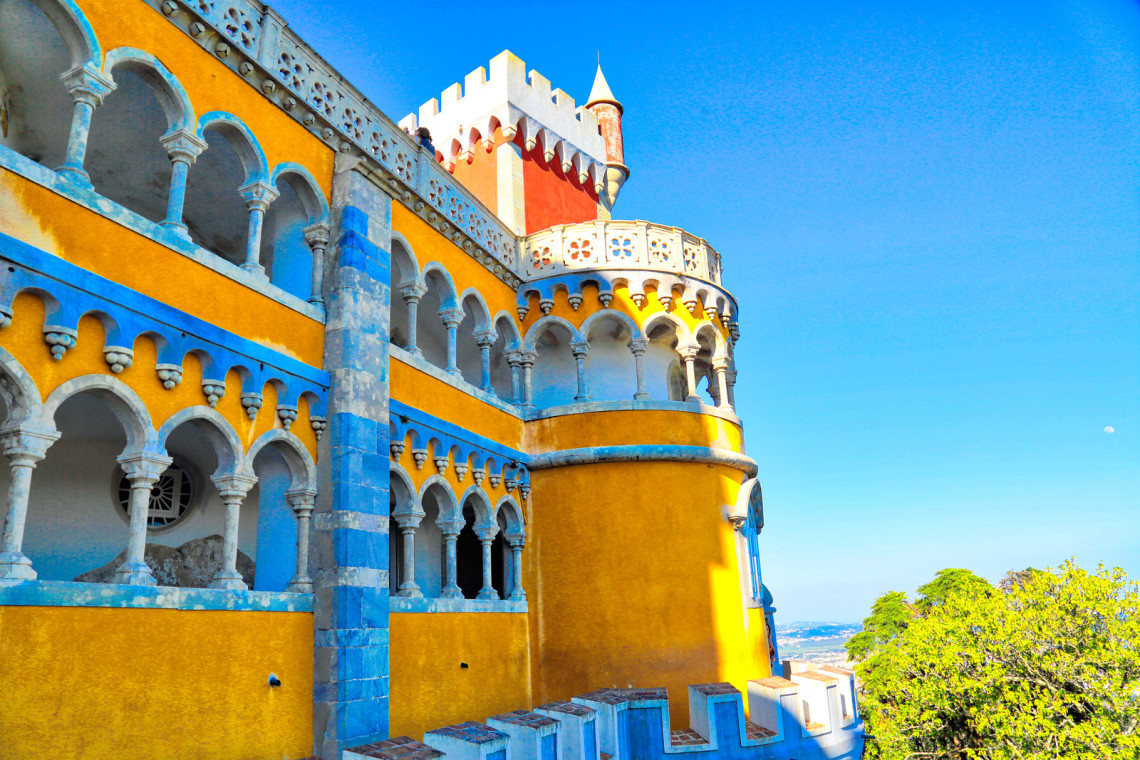 Monserrate Palace
If you think the Pena Palace was made of dreams, wait until you see the regal masterpiece that is the gorgeous Monserrate Palace. Rebuilt after the 1755 natural disaster, Monserrate is a more delicate and refined construction, boasting mid-19th century eclecticism and architectural features from the Indian culture.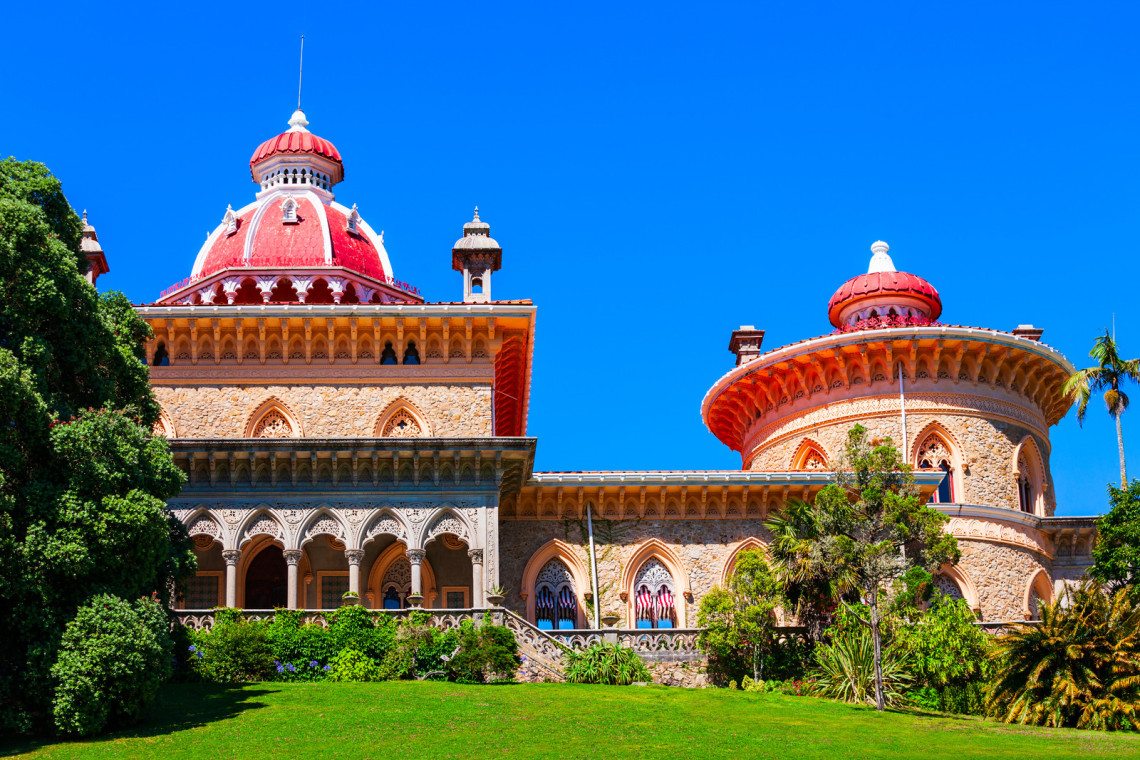 Adding to this breathtakingly beautiful fairytale setting are the palace grounds. Monserrate is surrounded by gardens with over 3,000 exotic botanical species from all over the world, along with impressive buildings, statues, wooden walkways, and lakes that reflect the best of European Romanesque architecture.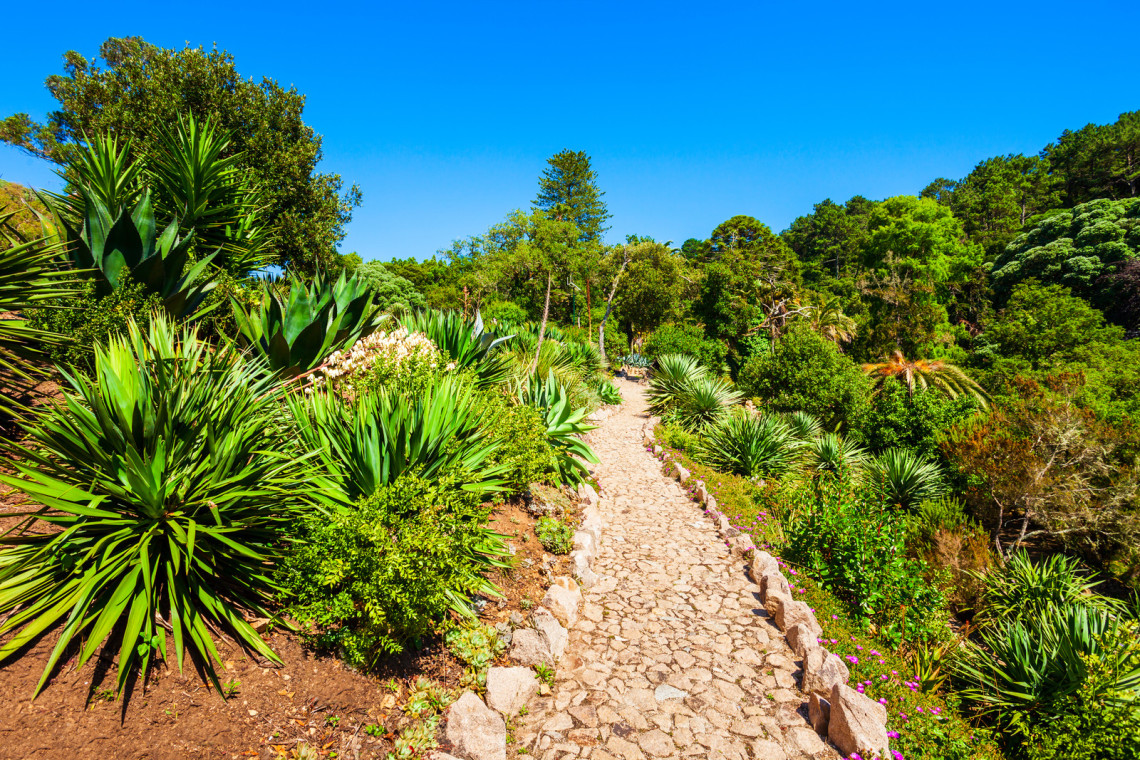 Are you already in love with Portugal? Take a look at our stress-free packages that allow you to book your ultimate Portuguese adventure. All our packages are carefully curated by our team of local Portuguese experts so that you don't need to worry about any details - just enjoy your trip!

Quinta da Regaleira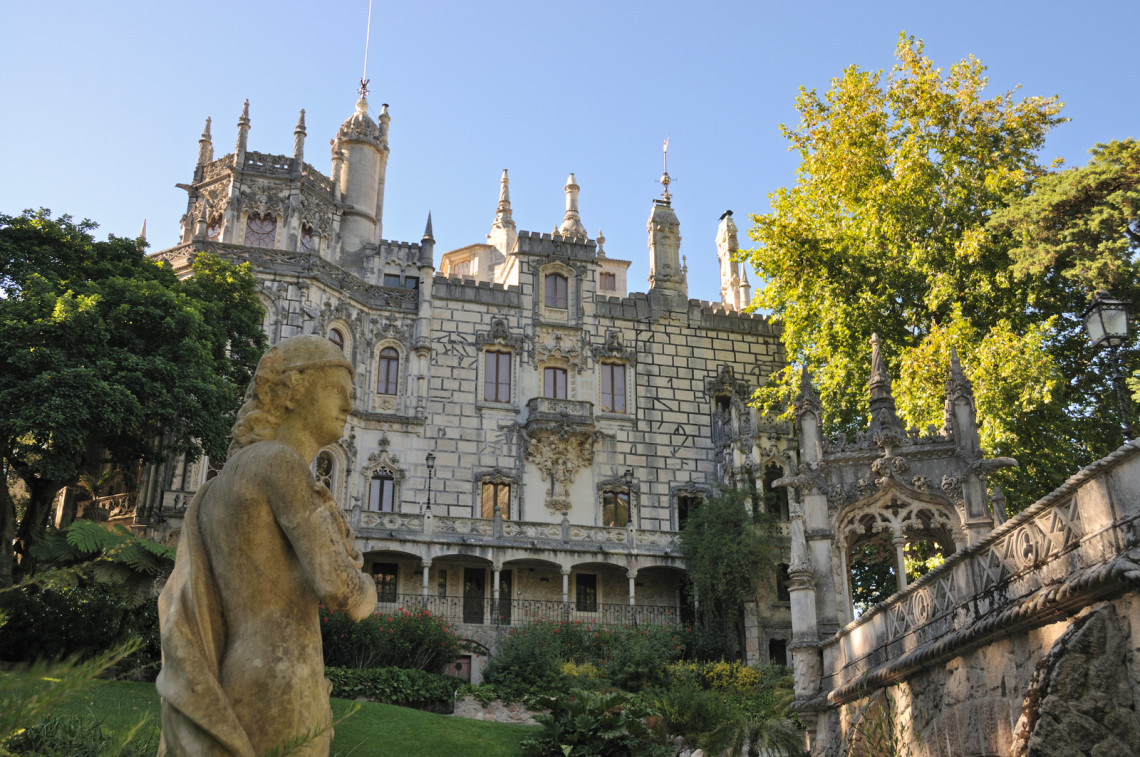 Tucked away amid the trees of Sintra's forest you'll find the stunning Quinta da Regaleira palace. Discover the grand palace and lush gardens, brought to life by design duo Luigi Manini, an Italian opera-set designer, and Brazillian millionaire António Carvalho Monteiro. The romantic property spans 9 acres, including the extravagant estate, and its surrounding gardens, lakes, grottoes, and hidden mysterious symbols of the Knights Templar.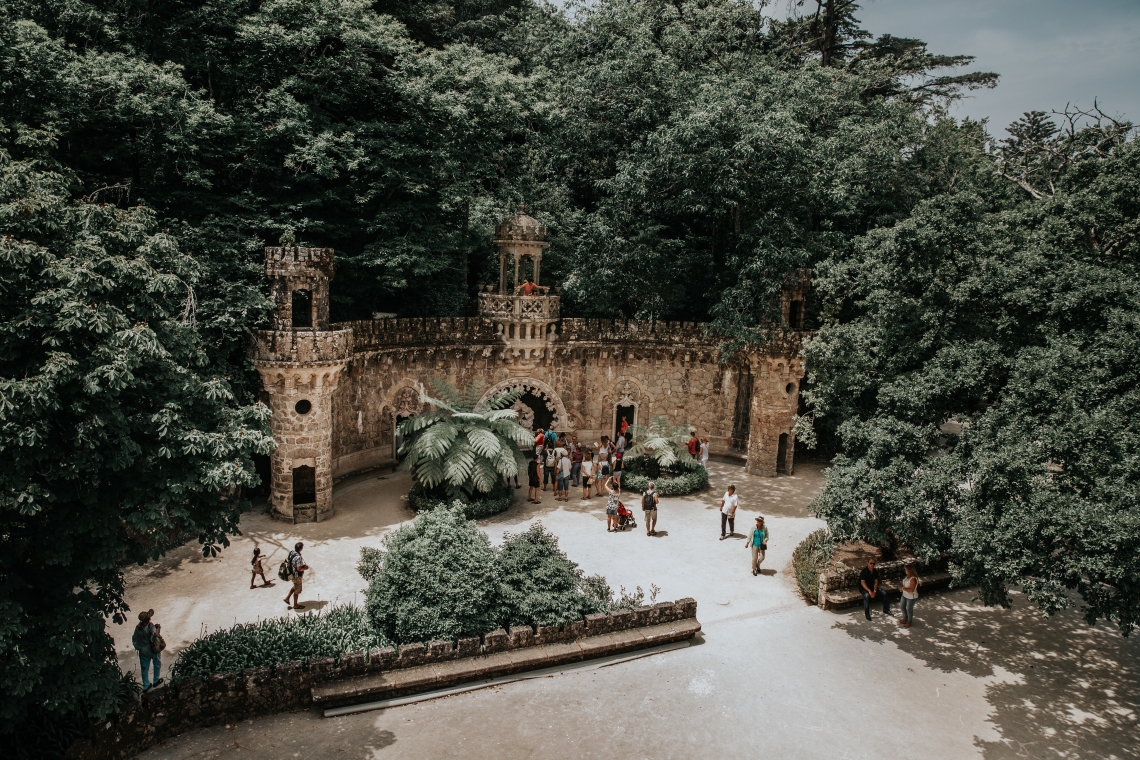 Once a small summer retreat owned by the Baroness de Regaleira in the 1840s, the grounds were converted into a palatial home known as "The Palace of Monteiro the Millionaire" between 1904 and 1910. The new interiors boasted carved fireplaces, frescos, and Venetian-glass mosaics, with exteriors designed in the neo-Manueline Gothic style.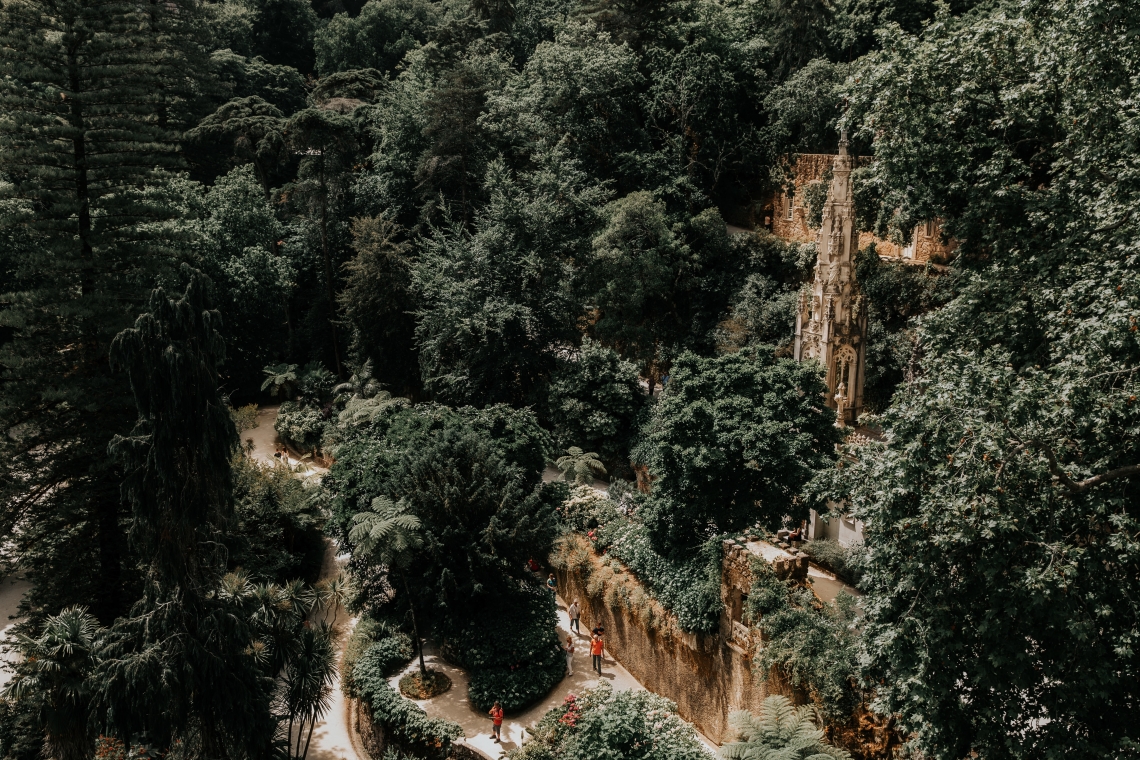 Tour the UNESCO World Heritage Site's interior and walk the incredibly ornate gardens, and be sure to visit the Capela da Santíssima Trindade (Chapel of the Holy Trinity), where you can descend a spiral staircase into the crypt to discover the monumental initiation well that leads to a surprising lake hidden in the middle of the gardens.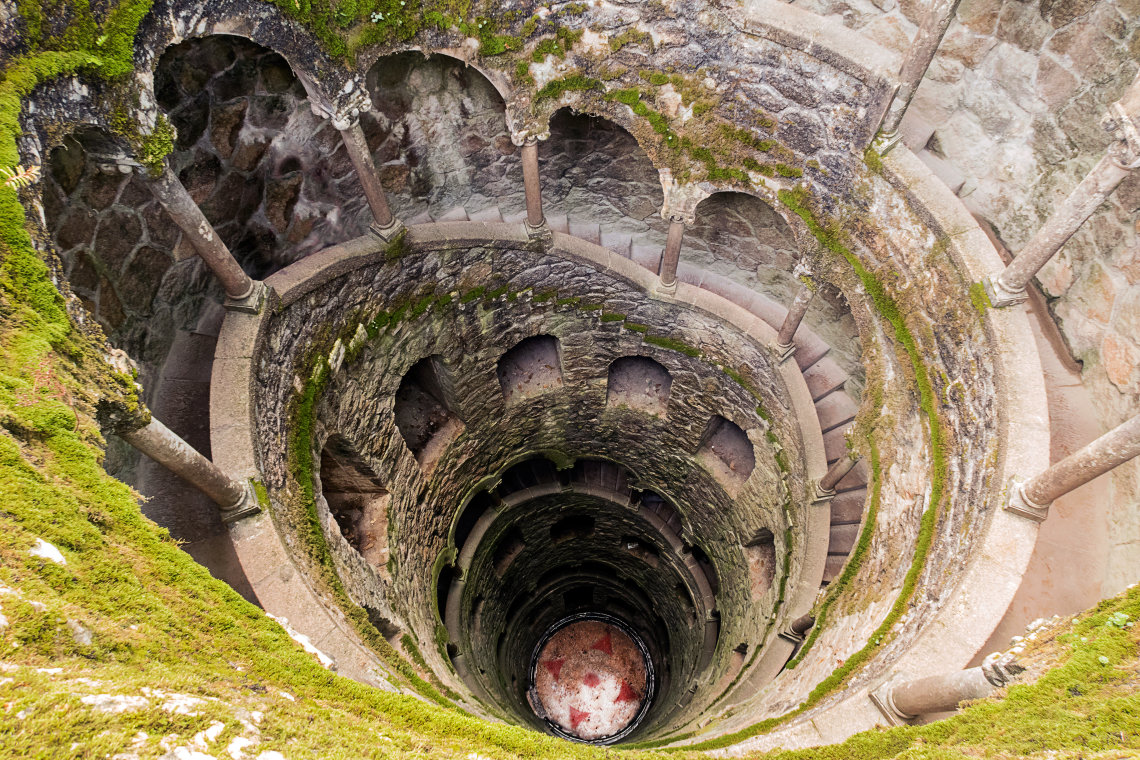 Sintra National Palace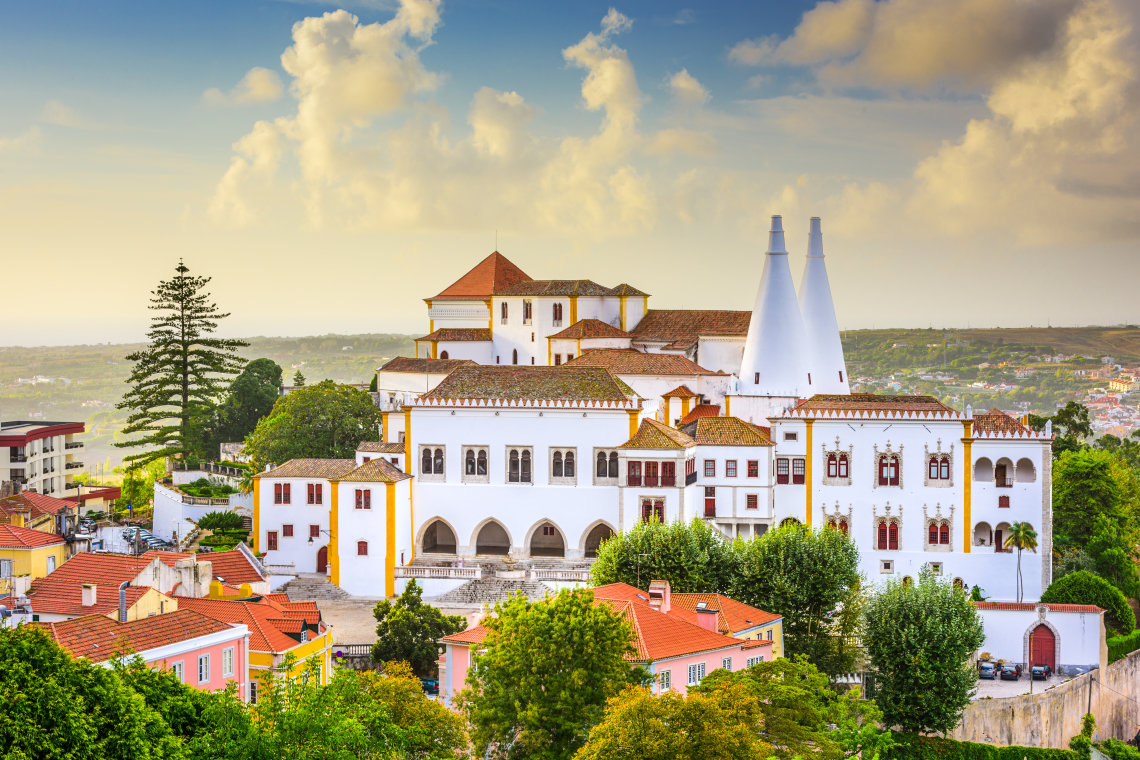 Right in the heart of the city, Sintra National Palace is a unique work of art among the Medieval buildings in Portugal. Its iconic chimneys are now a cultural landmark of Sintra, the highest one measuring 108ft tall. A mix of Gothic Manueline, Moorish and Mudéjar architectural styles, this dazzling structure stands out among the lush green of Sintra's forest.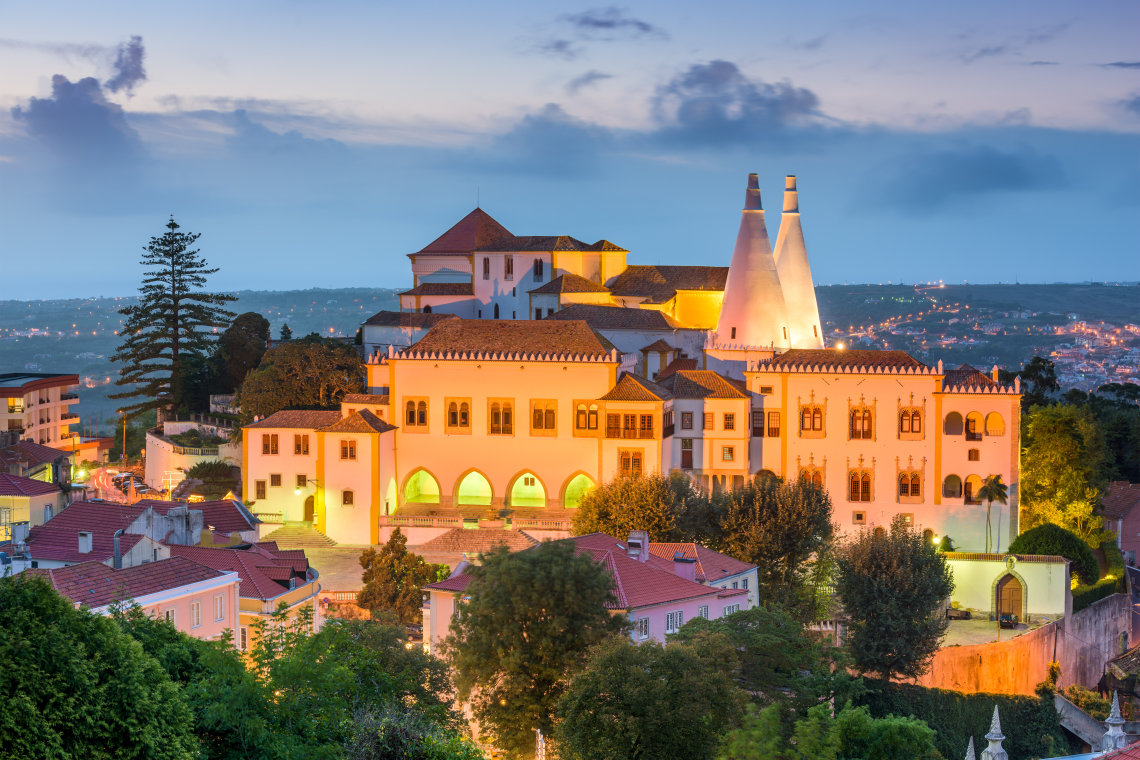 It's also worth visiting the interior of the palace, where you can learn a bit more about the history of Portugal. The decoration is quite remarkable, as it is now a unique combination of various artistic styles and the respective tastes of the kings that lived here. Here you can also find a brief history of the development of the decorative tile (azulejo) in Portugal, with examples ranging from the Spanish-Moorish tiles brought by King Dom Manuel, to the typical blue-and-white tiles of the 18th century.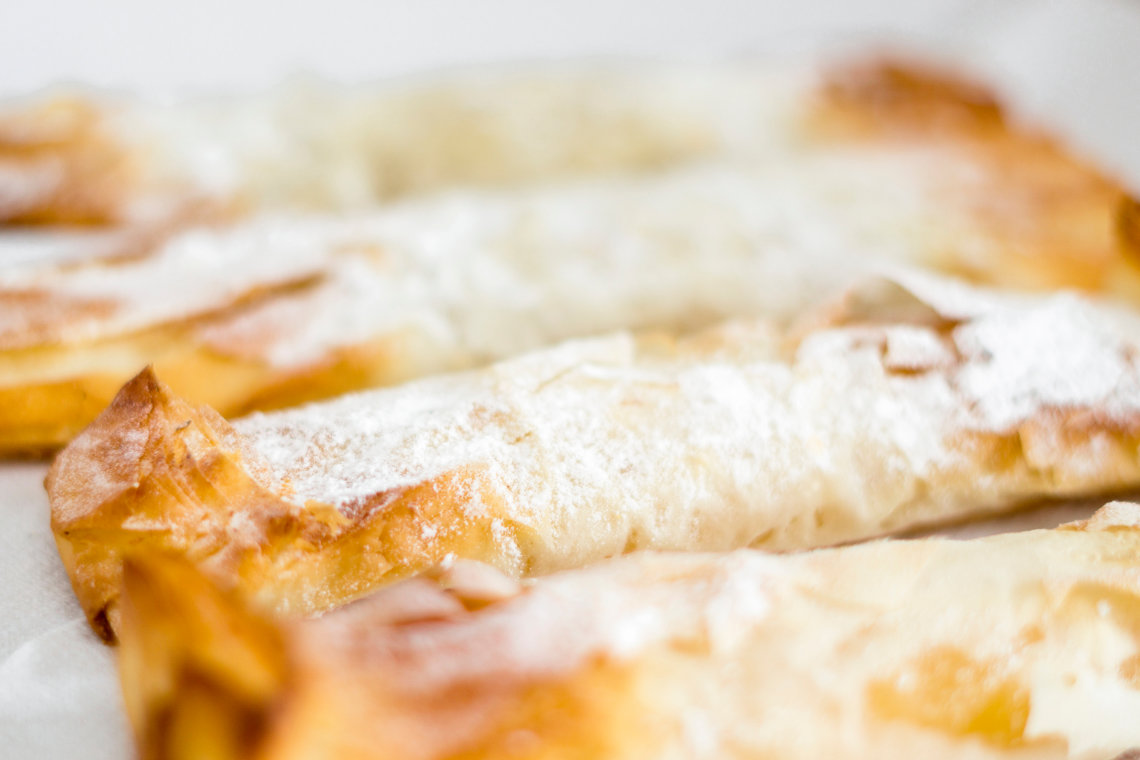 Castelo dos Mouros
Located on a hill above Sintra's historical city center, the Castelo dos Mouros (Moorish Castle) takes us all the way back to the 8th century when the Moors invaded the Iberian Peninsula.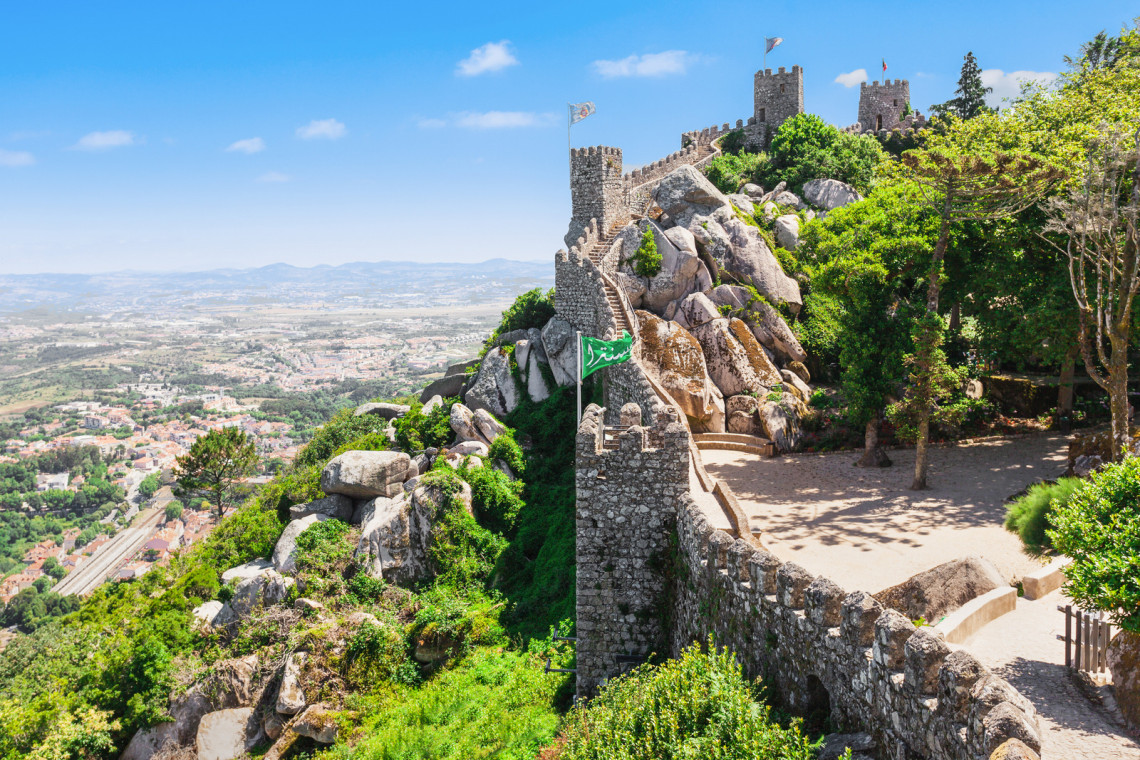 The castle eventually fell back under Christian rule when Portugal's first king, Afonso Henriques, reconquered it in 1147. Its amazing stone walls and walkways up the hill enable visitors to have a unique 360º look out over the whole village, including the neighboring Pena Palace and Sintra National Palace.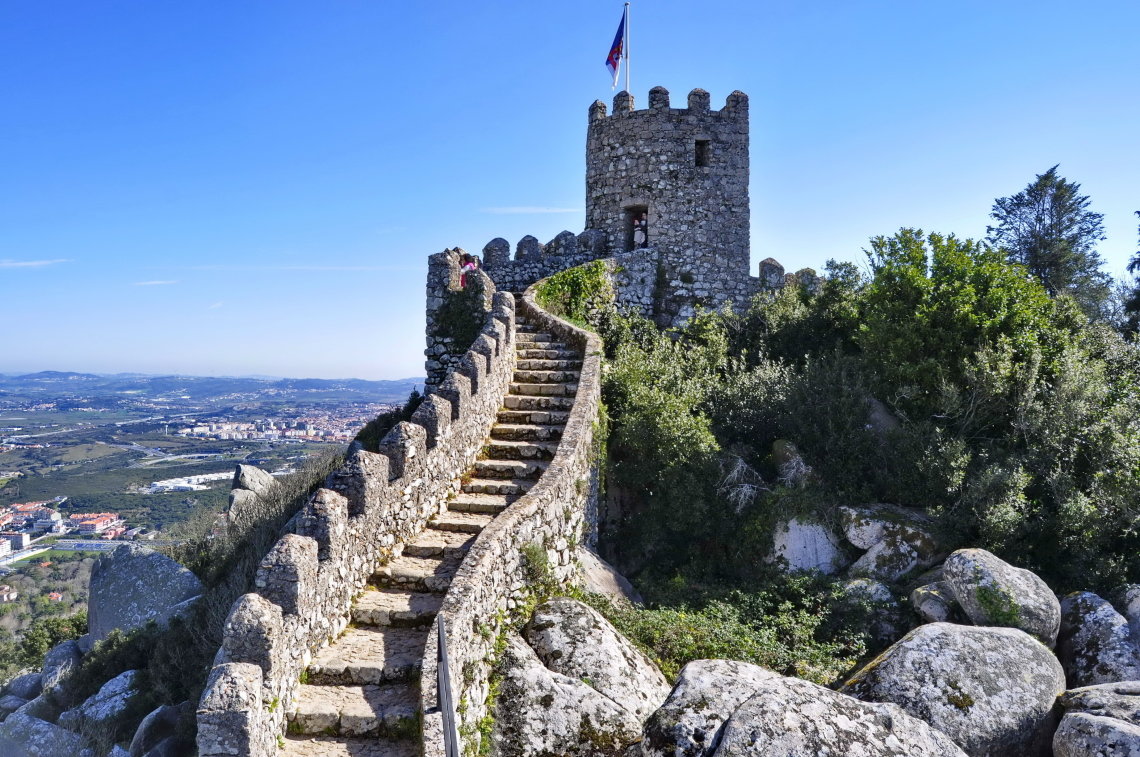 Our expert travel planners and specialists can help you create the most excellent and customized Lisbon travel itinerary, so you can use your time to simply sit back and enjoy. We even have many Lisbon travel package specials to choose from that highlight what we have found to be the most popular and well-received itineraries for travelers to Lisbon with a variety of specific interests.
Explore Portugal Your Way: Customizable, Tailor-Made Trips for Your Dream Adventure!
If you're looking to explore Portugal at your own pace, we have got you covered. Our team of specialists will work with you to create a custom-made trip that suits your preferences and budget. Whether you want to indulge in the local cuisine, explore the historic cities, or soak up the sun on beautiful beaches, our tailor-made packages offer the flexibility and freedom to discover the highlights of Portugal at your own pace. So why wait? Contact us today and let us help you plan an unforgettable trip to Portugal!