Madeira is one of the few destinations in Europe where - even now amid the pandemic - American tourists can have a completely hassle-free experience. What does this mean?
Funchal Airport in Madeira Island is the only airport in Portugal that accepts the American CDC vaccination card (as long as it is shown in digital form).
If you're fully vaccinated and hold the CDC vaccination card, you'll just need to perform a test on your way back home.
If you're non vaccinated, just bring a negative Covid-19 antigen or PCR test, or opt to take a free one upon arrival.
All passengers must complete the form available at www.madeirasafe.com.
Madeira is also making your life easy when making your way back home. At the moment, for all travellers, when you return to the U.S., it is required that you present a negative test or provide documentation from a licensed health care provider of having recovered from COVID-19 in the 90 days preceding travel. The good news is that Madeira makes even this easy, as the Madeira Government will offer you the test you need on your way back … and we at Portugal Getaways will even schedule it for you! You can also do it at your own via www.madeirasafe.com.
For the first time in history, you can fly non-stop from JFK Airport, in New York, to Madeira through an exclusive Portugal Getaways operation. Does this sound appealing to you?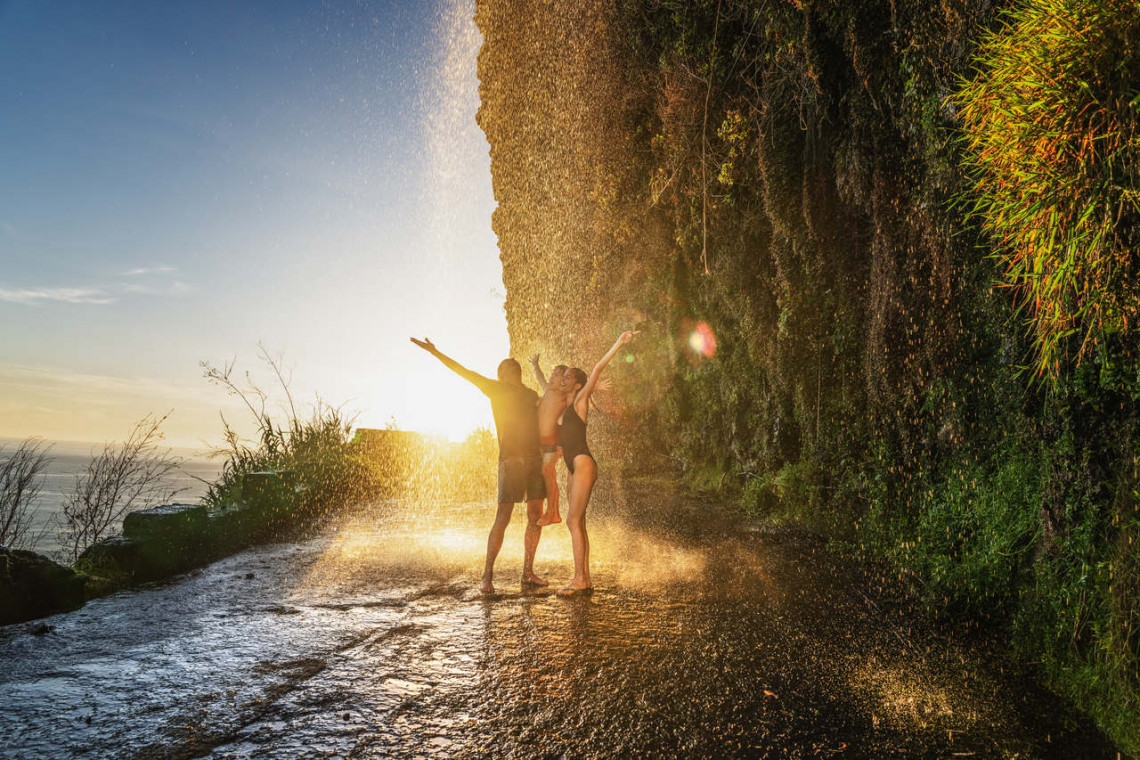 Only recently have we really started to see glimmers of hope for a return to travel. People are excited and ready to return to the skies and discover destinations unknown, especially after being cooped up at home for so long. However, as we plan trips and dream of vacations to come, we still have questions on our minds… the top concern being: "Is it safe?"
Choosing a safe travel destination — one that you can be assured is taking proper measures to keep you protected throughout your visit — is of paramount importance, which is why we are thrilled to be able to present Madeira as one of the safest European destinations today.
Located off the coast of Africa, Madeira is one of the top destinations in Europe and is the perfect vacation destination for anyone looking to disconnect from all the stress and hustle and bustle of daily life and reconnect with nature to find their inner peace. Imagine running away to an island paradise that has been nicknamed the "Island of Eternal Spring", and for good reason. Boasting mild weather and equally mild ocean temperatures year-round, Madeira offers an endless array of activities to enjoy on land or at sea. Come hike or bike to your heart's content, wander among the charming port city of Funchal, browse among colorful fresh markets where you can taste local delights sold by friendly vendors, and discover stunning coastal cliffs with mesmerizing views, cascading waterfalls, and lush laurel forests protected by UNESCO.
All of this, and much more, awaits you in Madeira.