More than just a trendy vacation destination at the top of every travel list, Portugal and its island archipelagoes is a tiny world of its own just waiting to be discovered, savored and appreciated by travelers looking for a truly authentic experience. Why not stay at a hotel as unique and beautiful as the location itself?
Portugal is packed with under-the-radar design-forward accommodations that are sure to make your stay extra special and dreamy. From coastal manors turned exclusive hotel villas, to sprawling luxurious resorts and contemporary spas, Portugal's design hotels will have you appreciating this country's beauty from the inside out.
1. White Exclusive Suites & Villas, São Miguel Island, Azores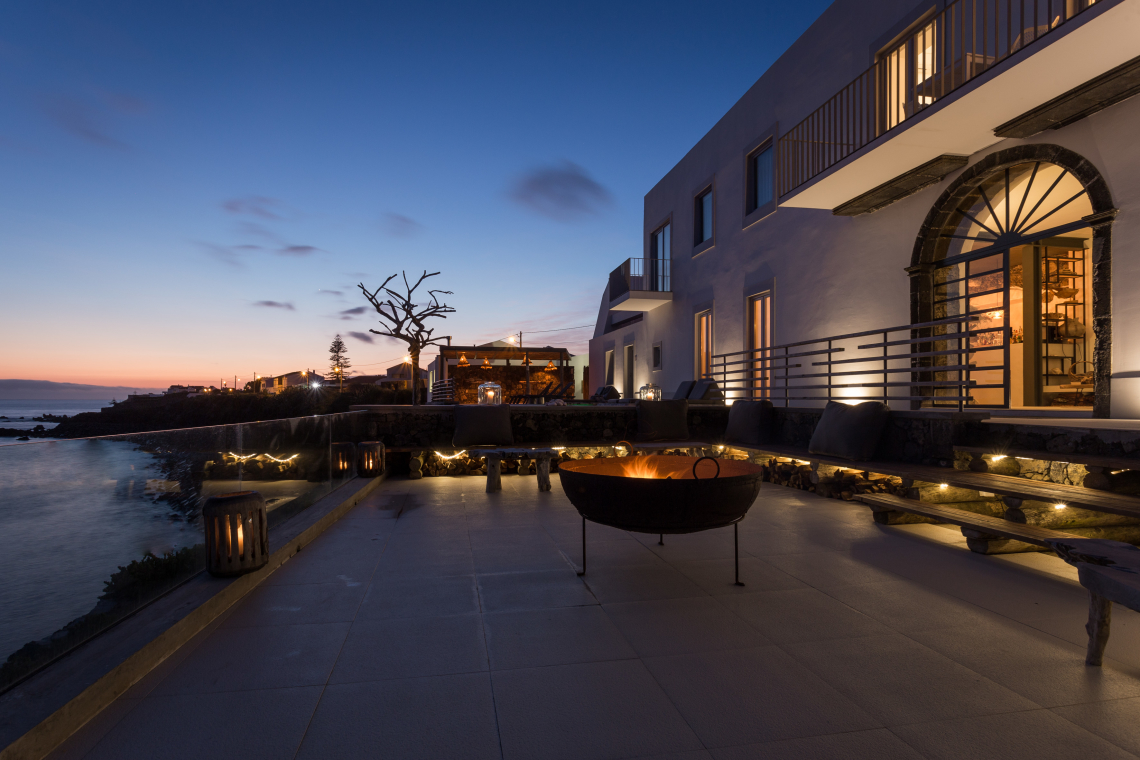 Wake up to stunning panoramic views, enjoy a delicious meal in the exclusive on-site restaurant, and relax in the heated saltwater pool with views overlooking the coastal cliff when you stay at the luxurious White Exclusive Suites & Villas on the south coast.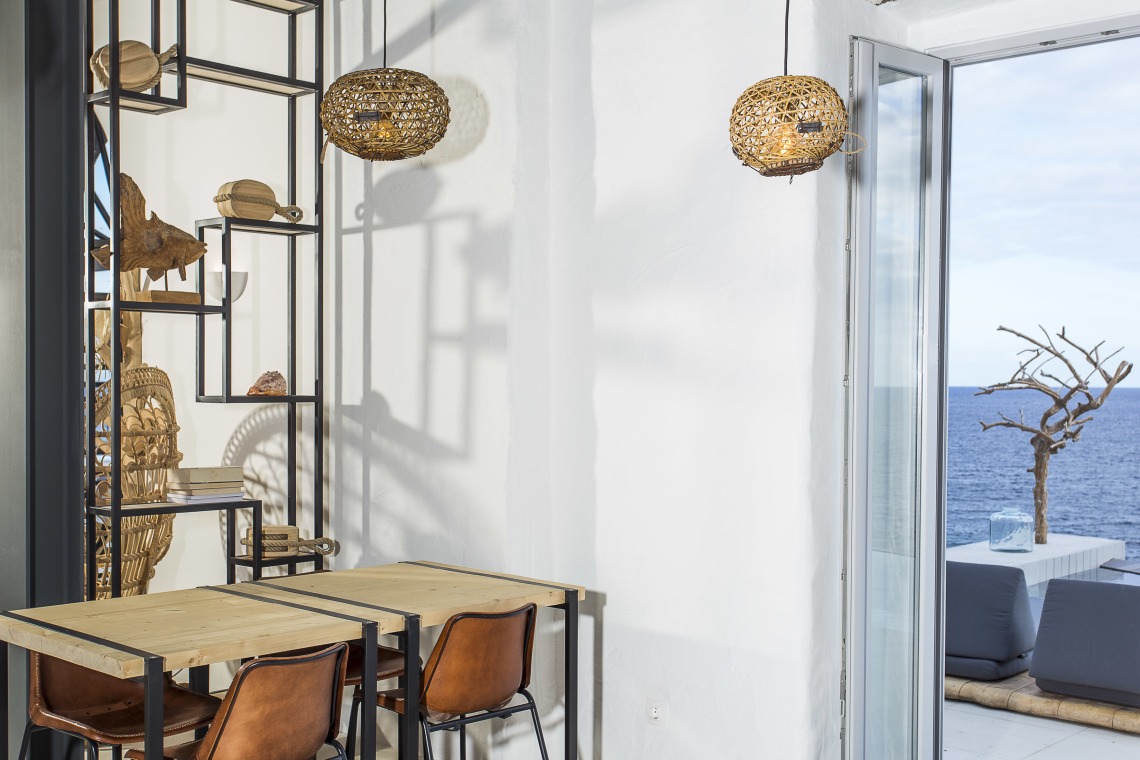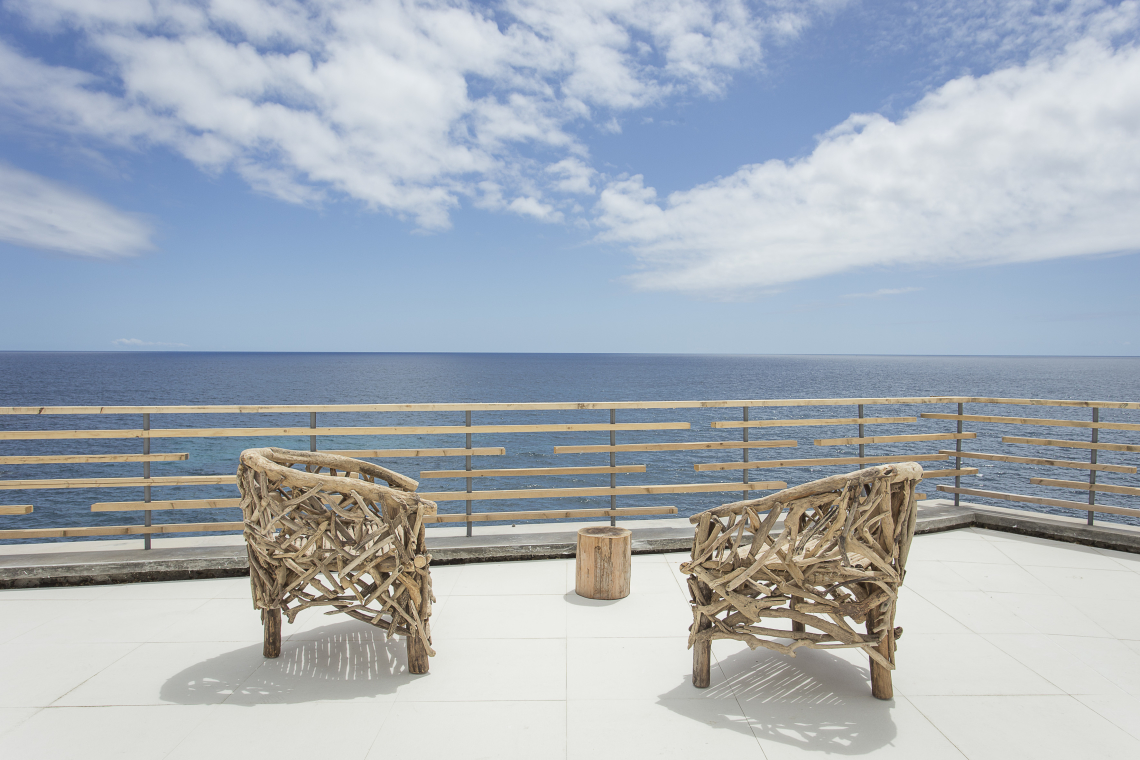 Located in the city of Lagoa on São Miguel's beautiful south coast, White Exclusive Suites & Villas boasts 9 suites and 1 luxury villa, offering up stunning ocean views and an infinity saltwater pool that overlooks them, a relaxing spa and a fabulous on-site restaurant that is exclusively for guests.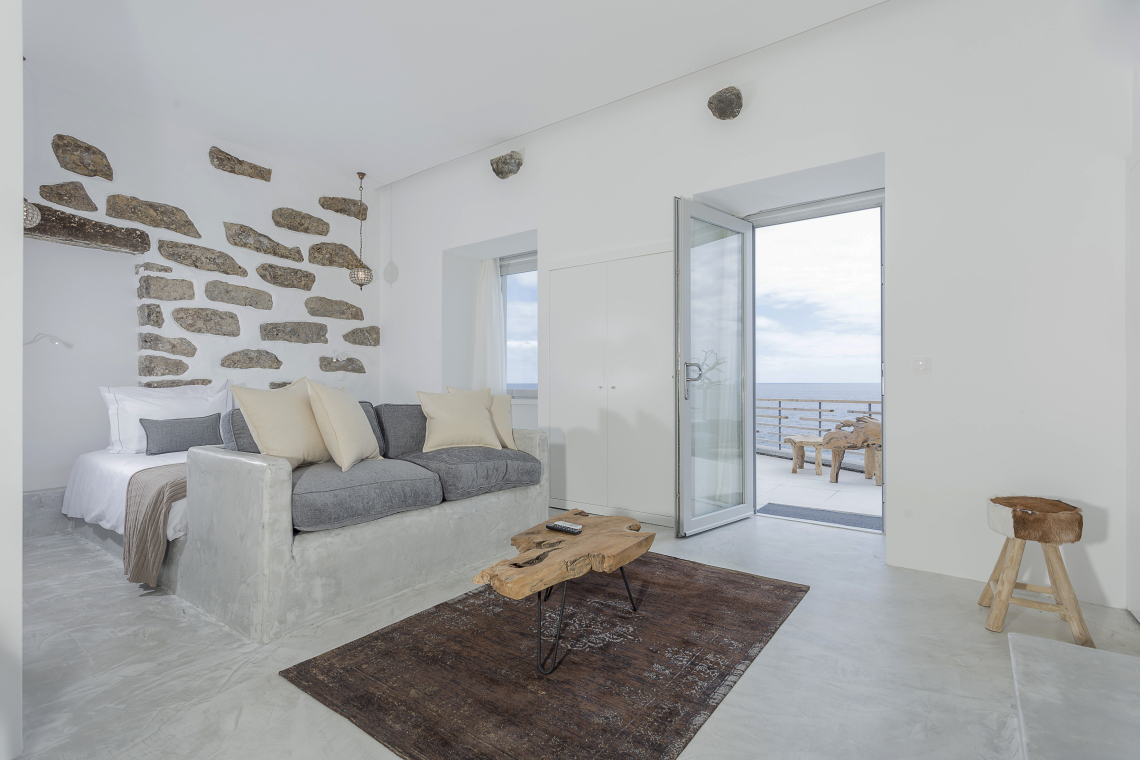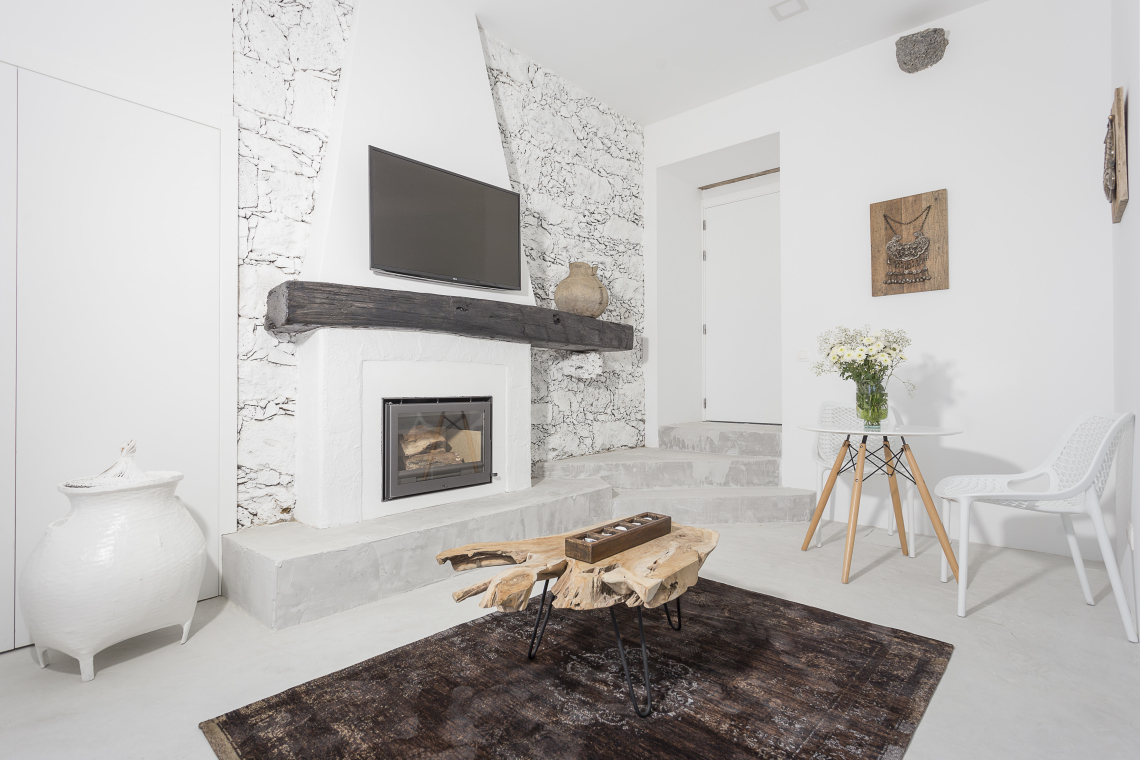 Originally a historic mansion, this property has been completely transformed into a chic, Mediterranean-inspired design that highlights the property's original Azorean stone and arches.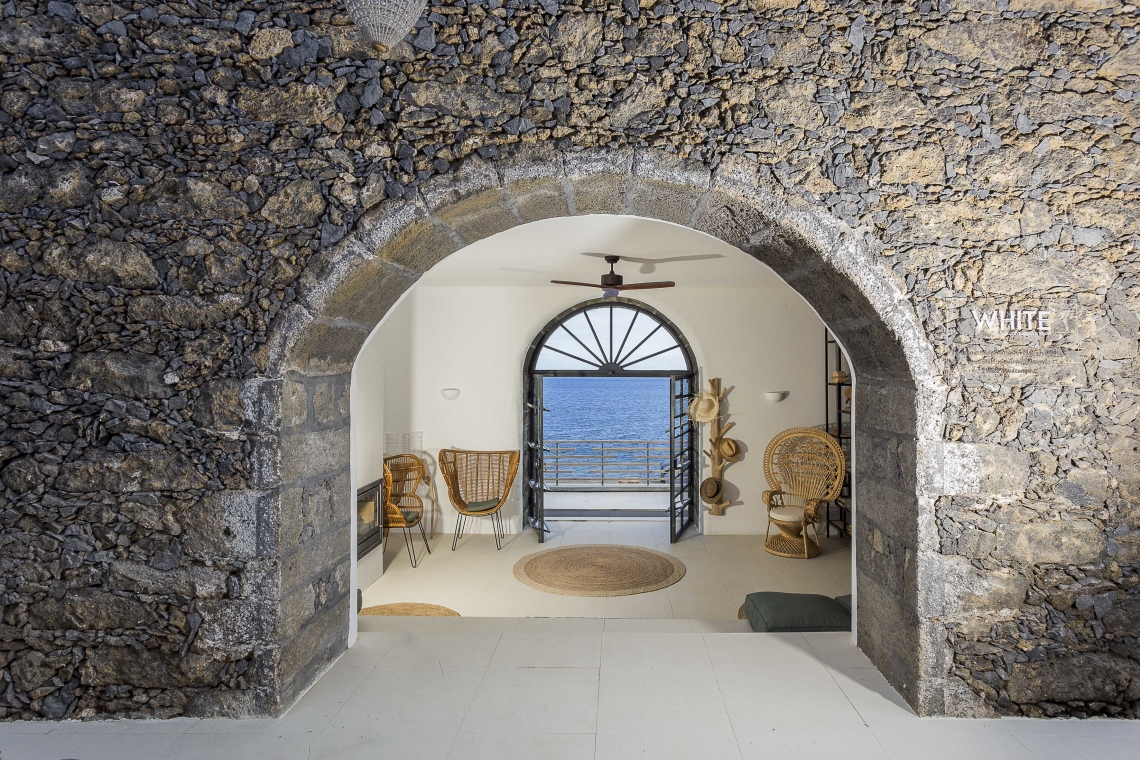 2. Areias do Seixo Charm Hotel & Residences, Lisbon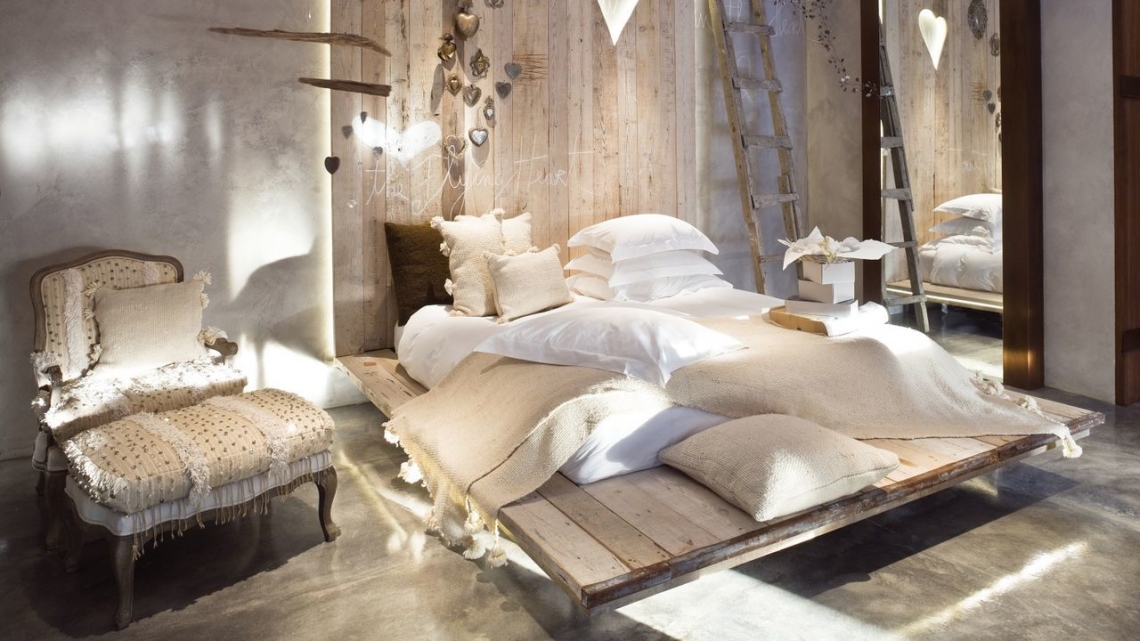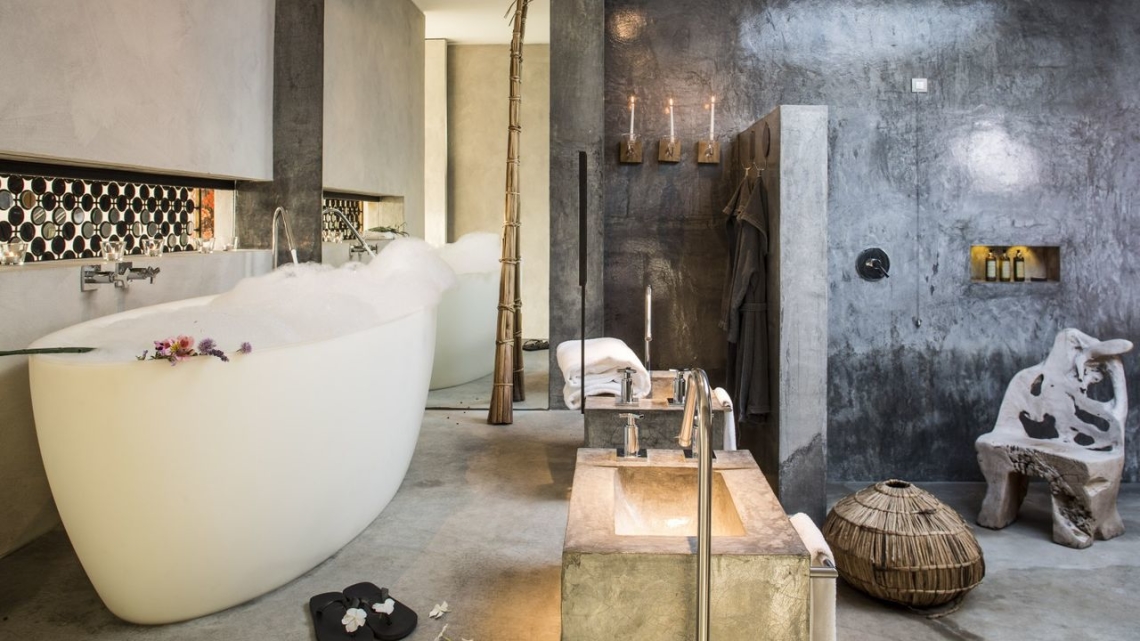 A magical place in a magical setting, Areias do Seixo is a natural haven less than one hour from Lisbon. This is a special place where pine trees, dunes and sea murmur their secrets. Experience originality, sublime comfort and an unerringly sense of style that seamlessly blends in with the natural surroundings of the land, the sea and the shore. Each room tells its own intriguing story.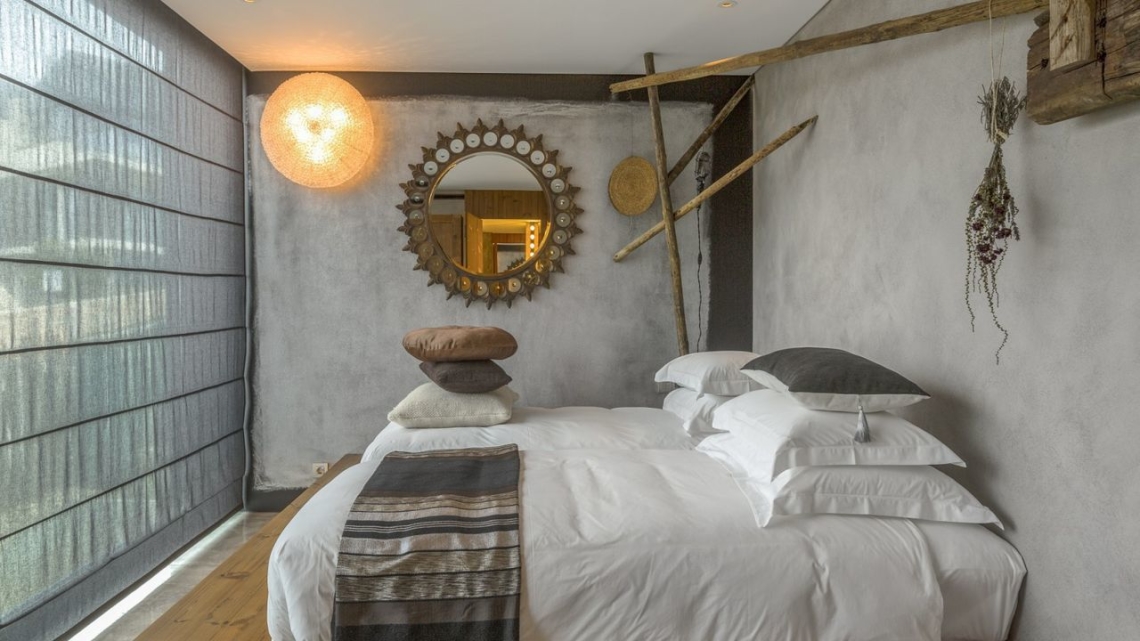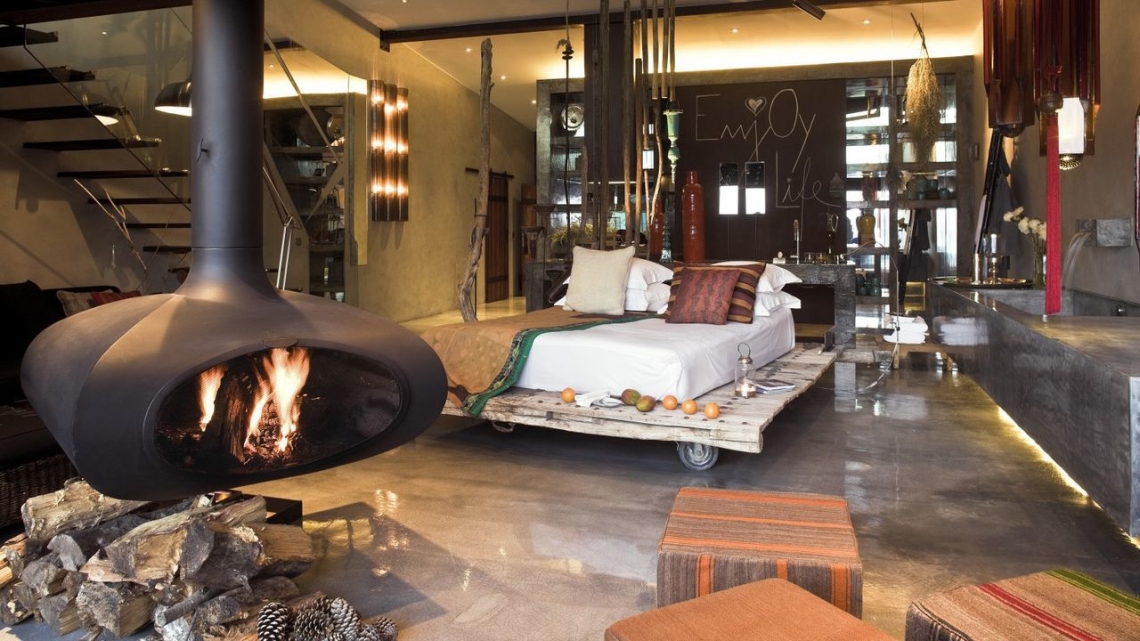 Each room hosts a great spa tub, a high shower which gives a revitalizing sensation of falling rain, and an enclosed patio. All rooms come with a bathroom and offer a double bed. The african inspiration, the ethnic elements, the romantic images and even the recycled materials compose the Land rooms with an unique character.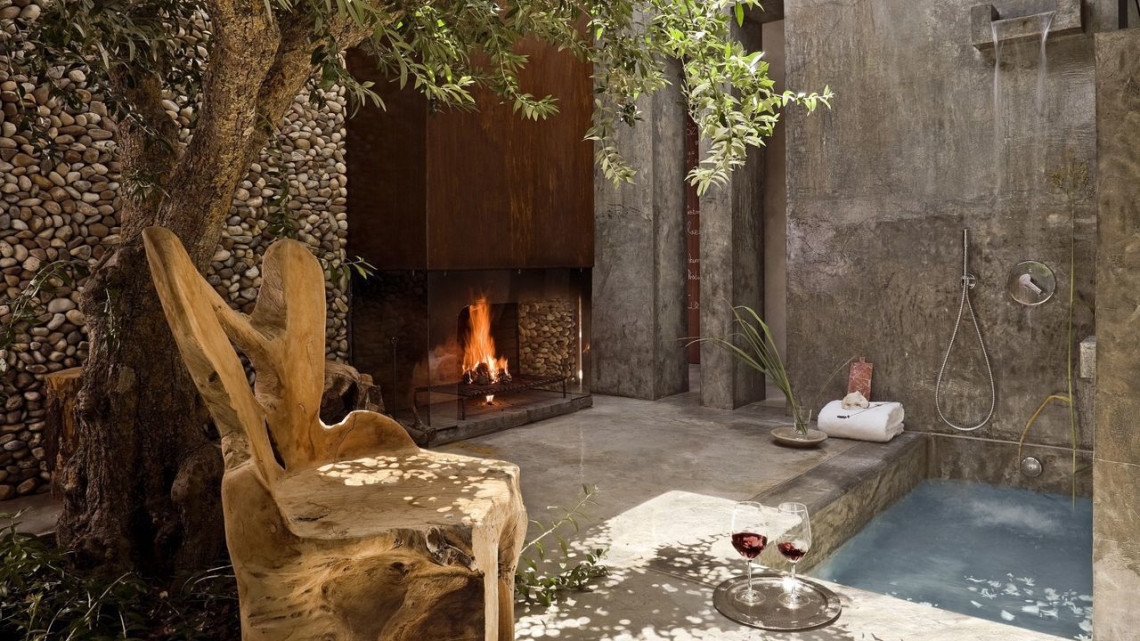 This hotel features a swimming pool, a sauna and steam room where guests can relax in.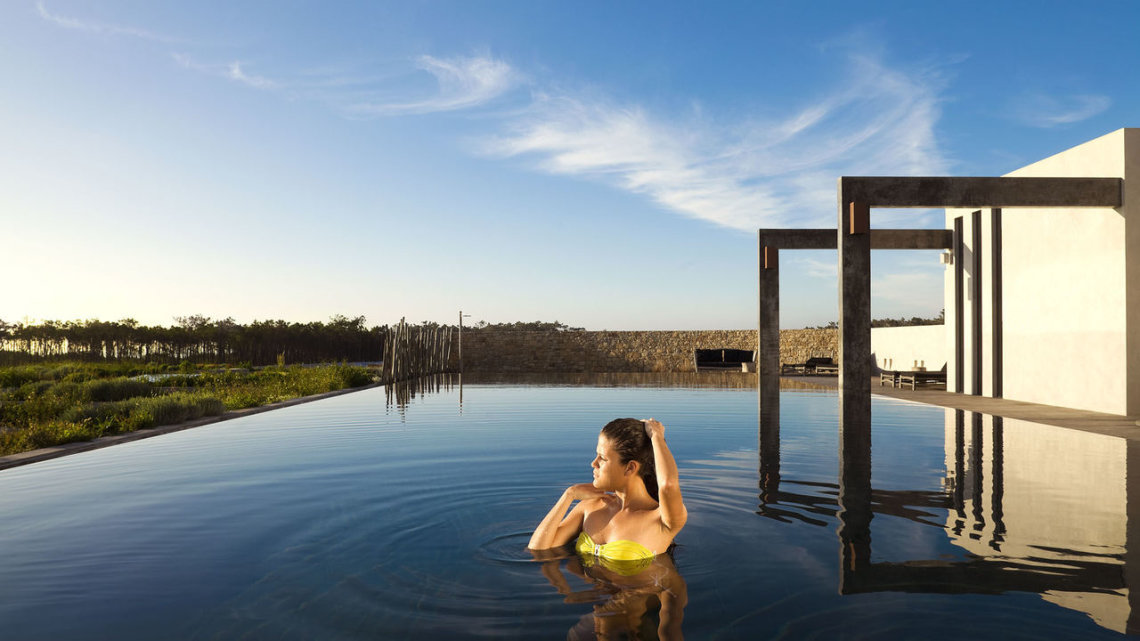 Our restaurant transports you to a place where aroma, taste and colour come together, using raw materials sourced from a bountiful Mother Nature. Concealed behind the enigmatic wooden doors that lead into our SPA, a world of unique sensations awaits you.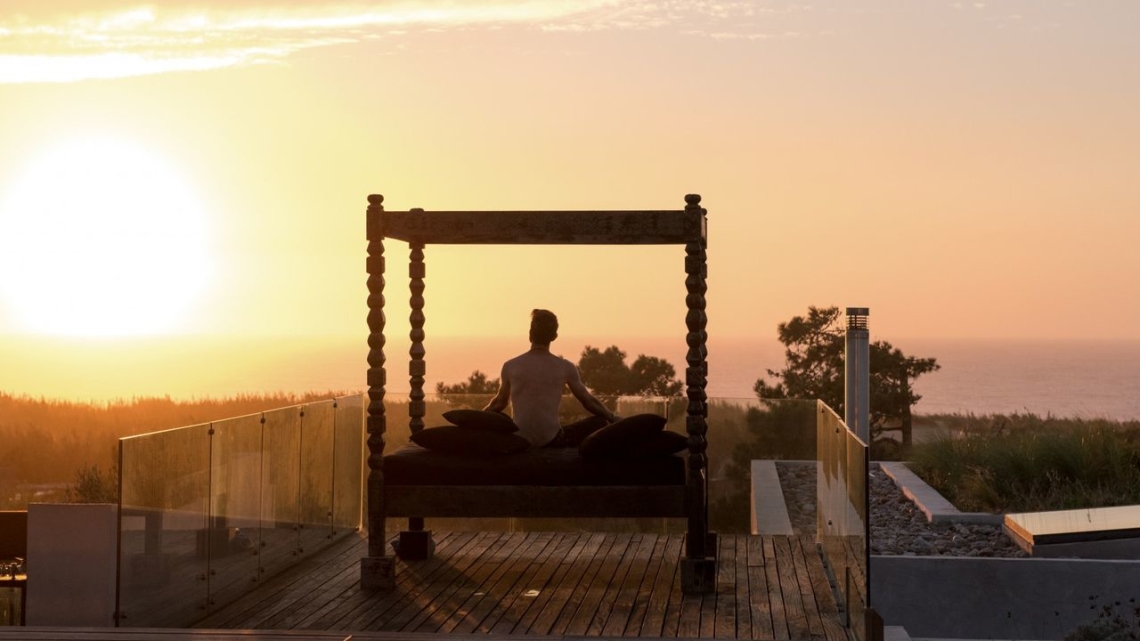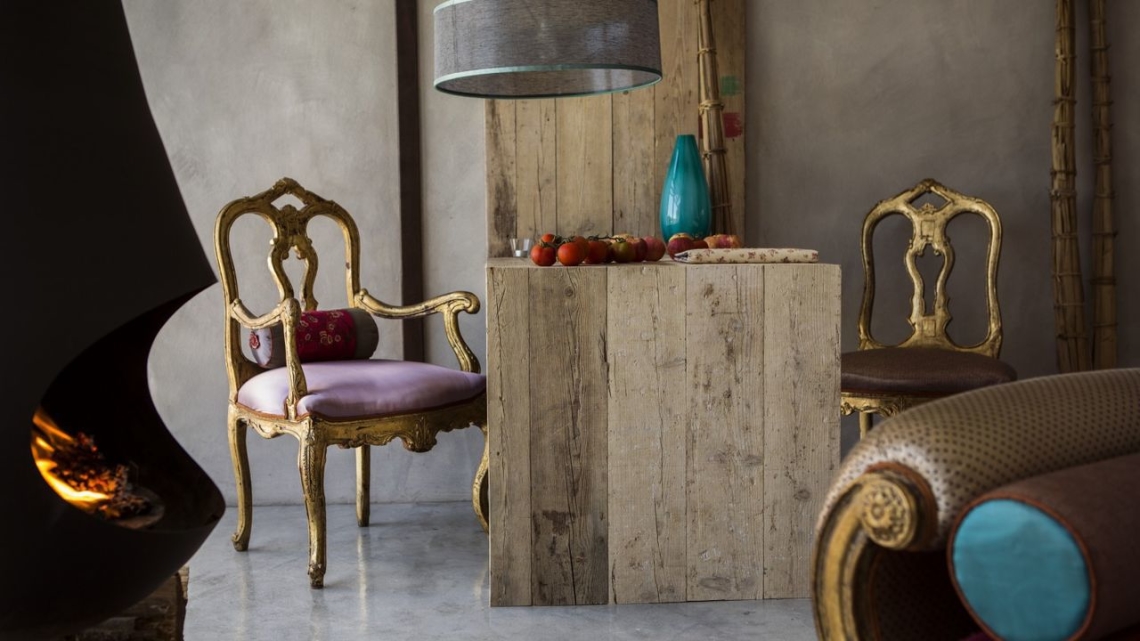 3. Sul Villas & Spa, São Miguel Island, Azores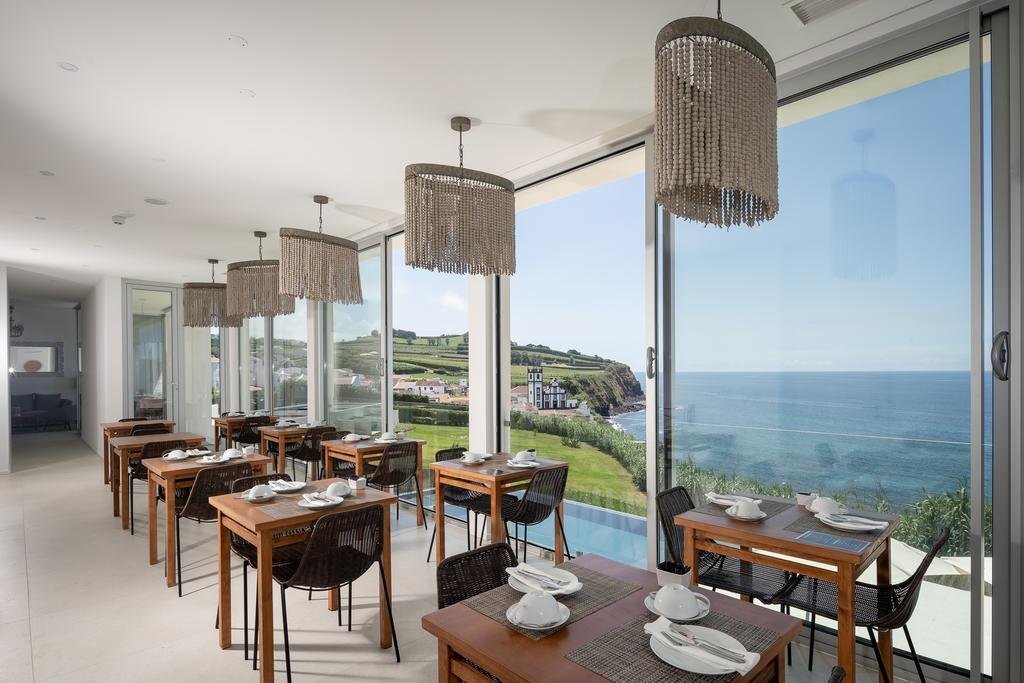 The Sul Villas & Spa is a refuge within the city. Located on the stunning southern coast of São Miguel near several interest points of the city of Lagoa, Sul Villas & Spa is a brand new boutique property inspired by and focused on the ocean and views that surround it. With a stunning view over the Atlantic, Sul Villas strives to create a peaceful fusion between Azorean culture and a modern, fresh Mediterranean spa.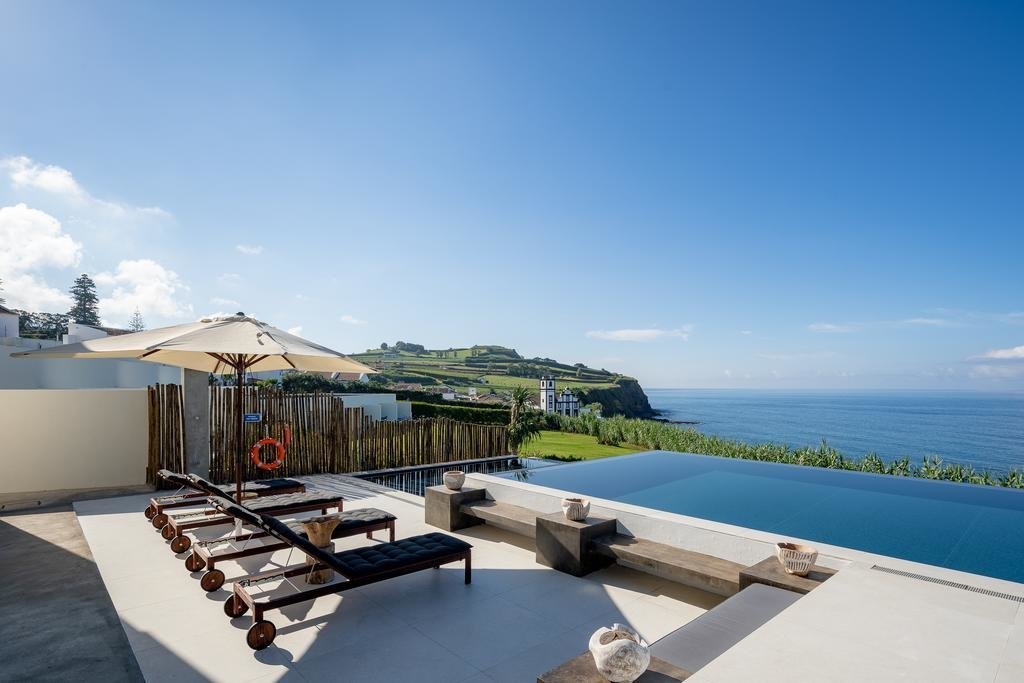 A harmonious space, where the experiences are authentic and the details were thought to provide you the best stay ever. Staff always available to assist with every need, with courtesy and professionalism, so that the time you spend with them will actually be unforgettable.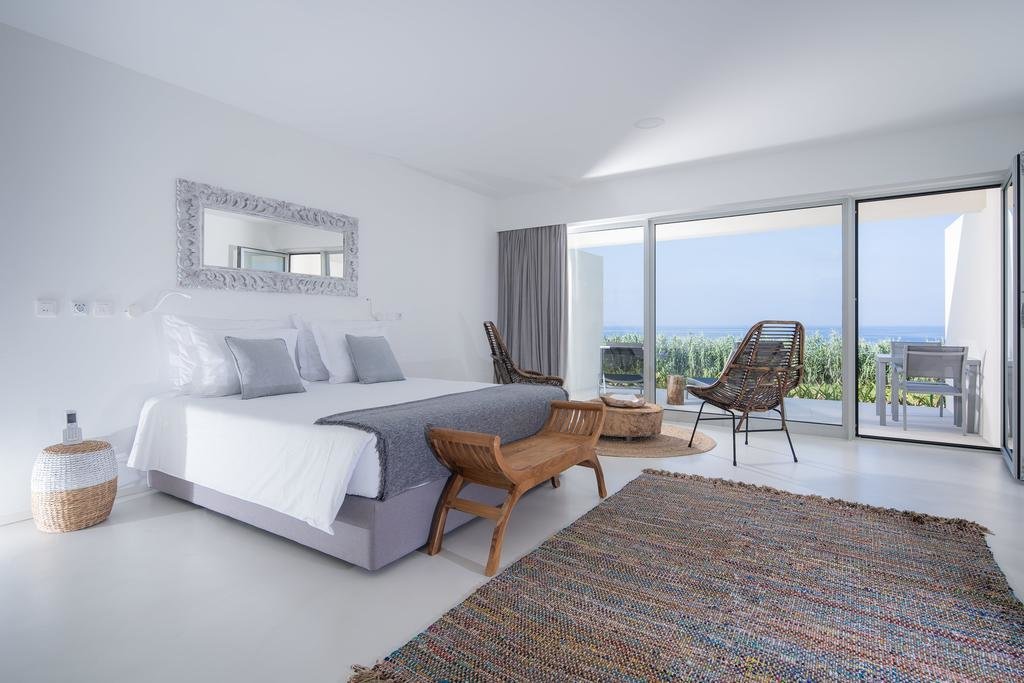 With three different lodging concepts, Sul Villas & Spa provides a striking experience in every aspect, whether it is a romantic getaway or a family trip. Live an experience made of unique moments, on your home away from home!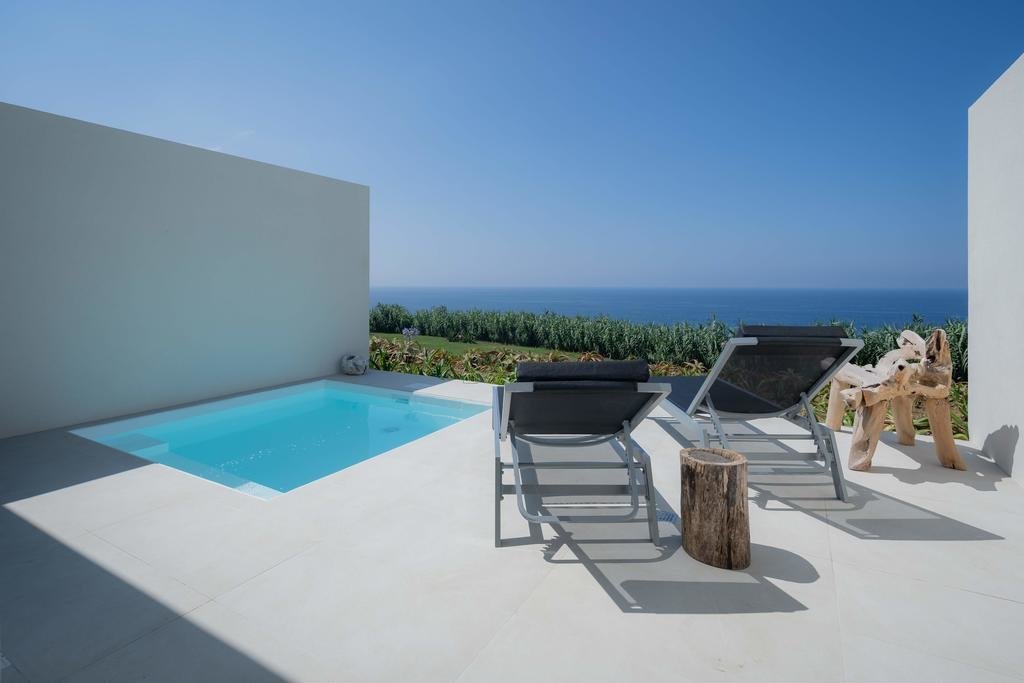 4. Savoy Palace, Madeira Island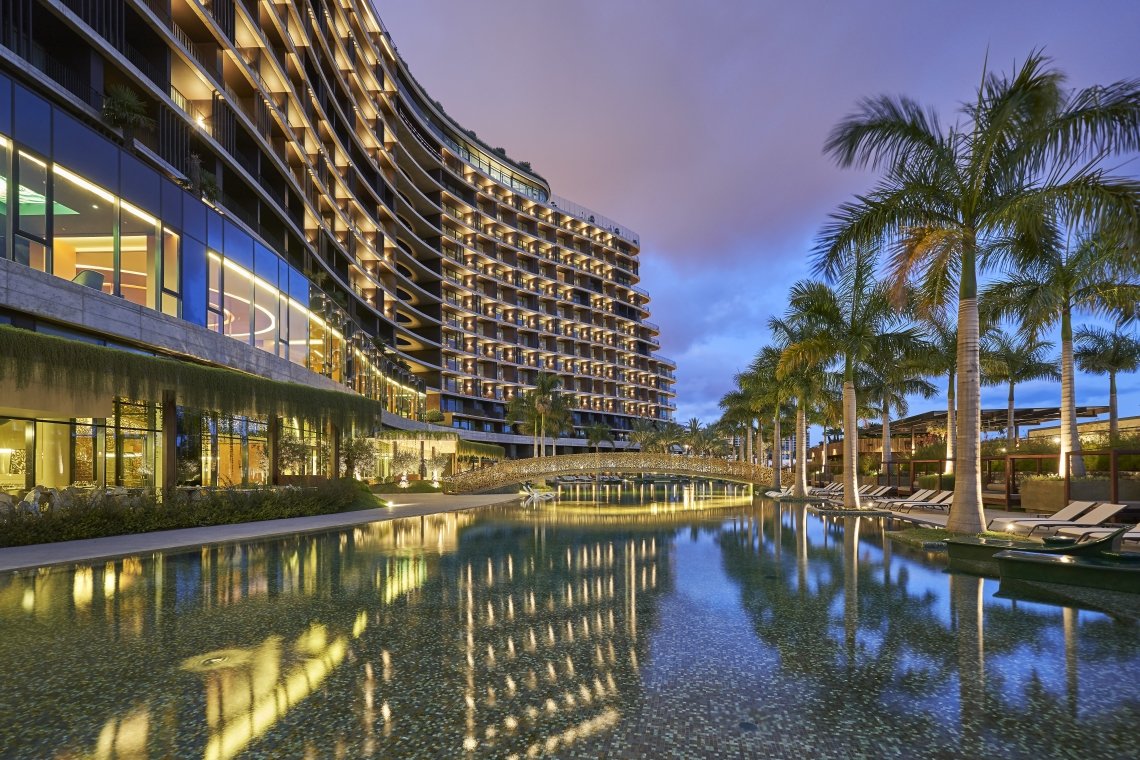 Treat yourself to a luxurious getaway at the brand new Savoy Palace, boasting stunning ocean views, multiple fine dining establishments and bars, stunning infinity pool and bespoke design details by renowned designer and sculptor Nini Andrade Silva.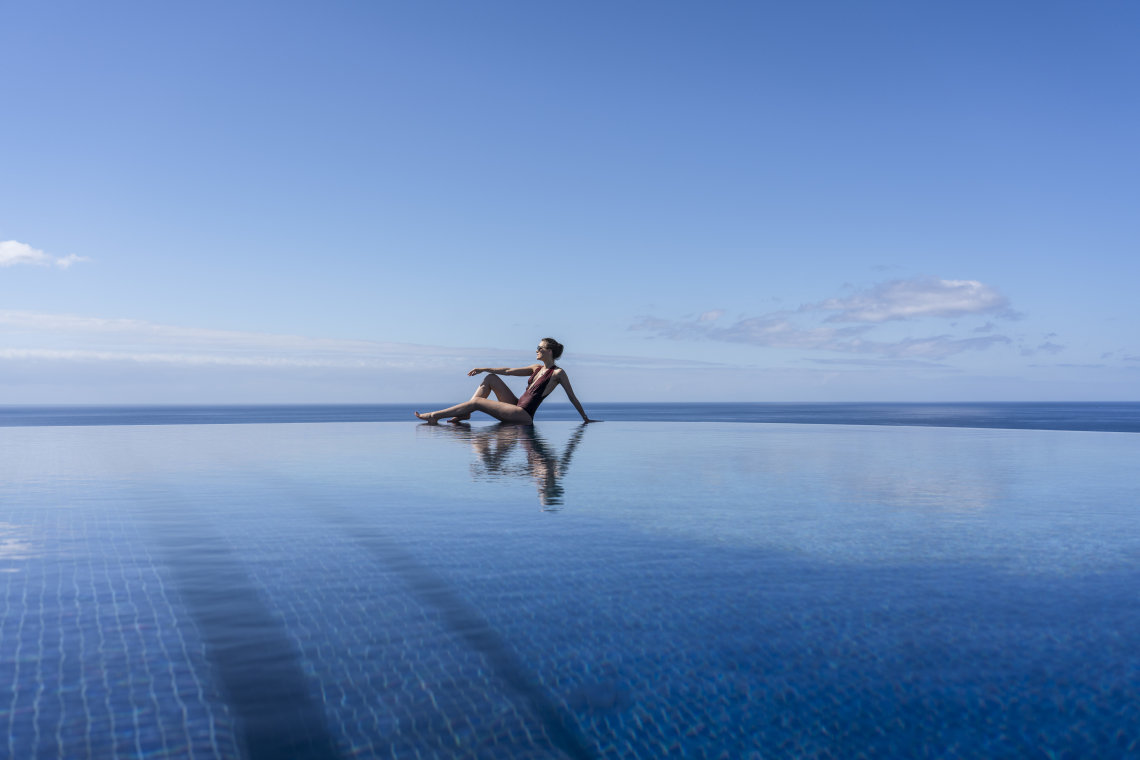 Located in the heart of Funchal, this hotel is the ideal choice for the most discerning guests seeking relaxation and luxury with a perfect blend of refinement, modern comfort, and warm hospitality.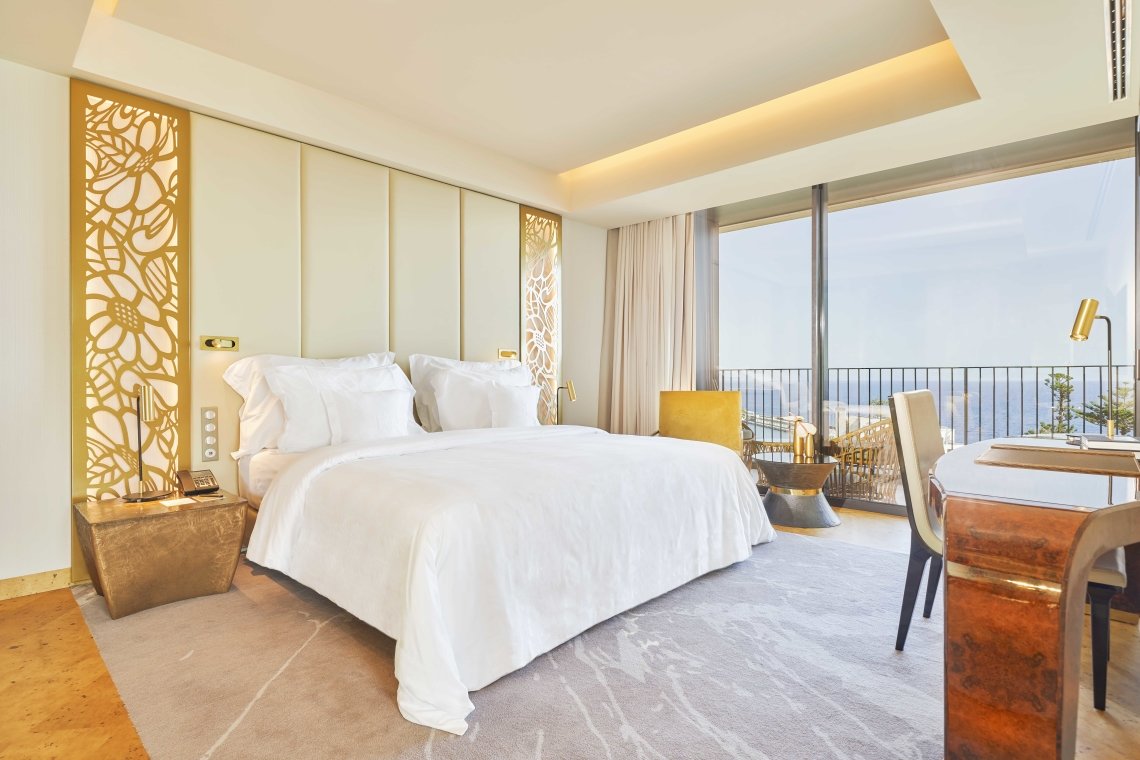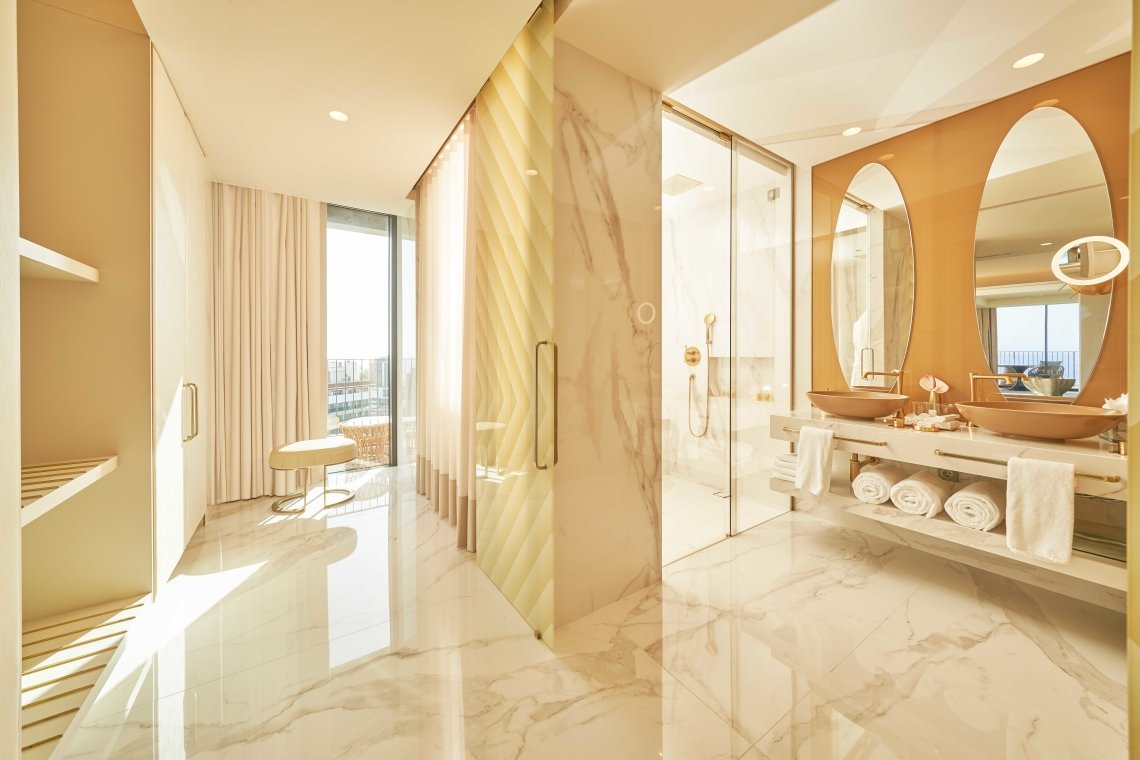 The design philosophy is timeless and classic, blending the "Belle Époque" style with colorful, cosmopolitan flair. The interior design pays homage to Madeira's nature, heritage and cultural resources of the island, taking guests on a journey through the island's colorful history with subtle touches everywhere they look.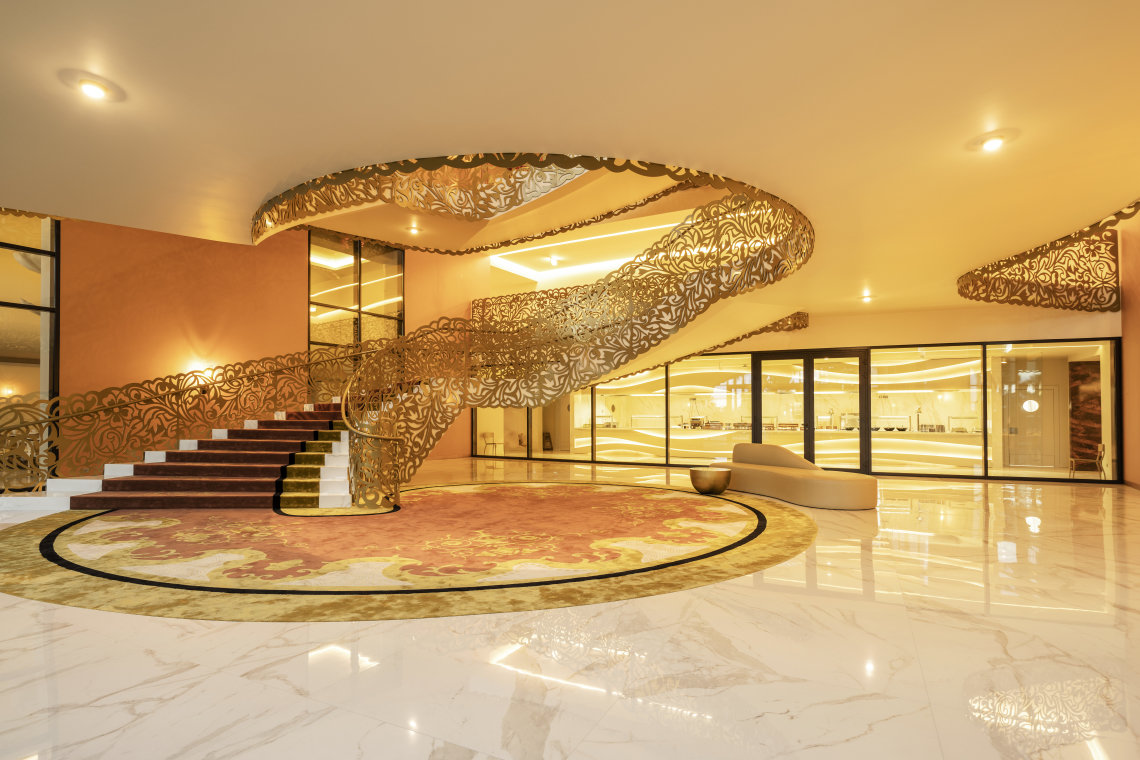 The Savoy Palace offers two buffet restaurants, a signature restaurant and the magnificent Galaxy SkyBar (adults only) and Galaxia SkyFood (adults only), providing a truly unforgettable dining experience.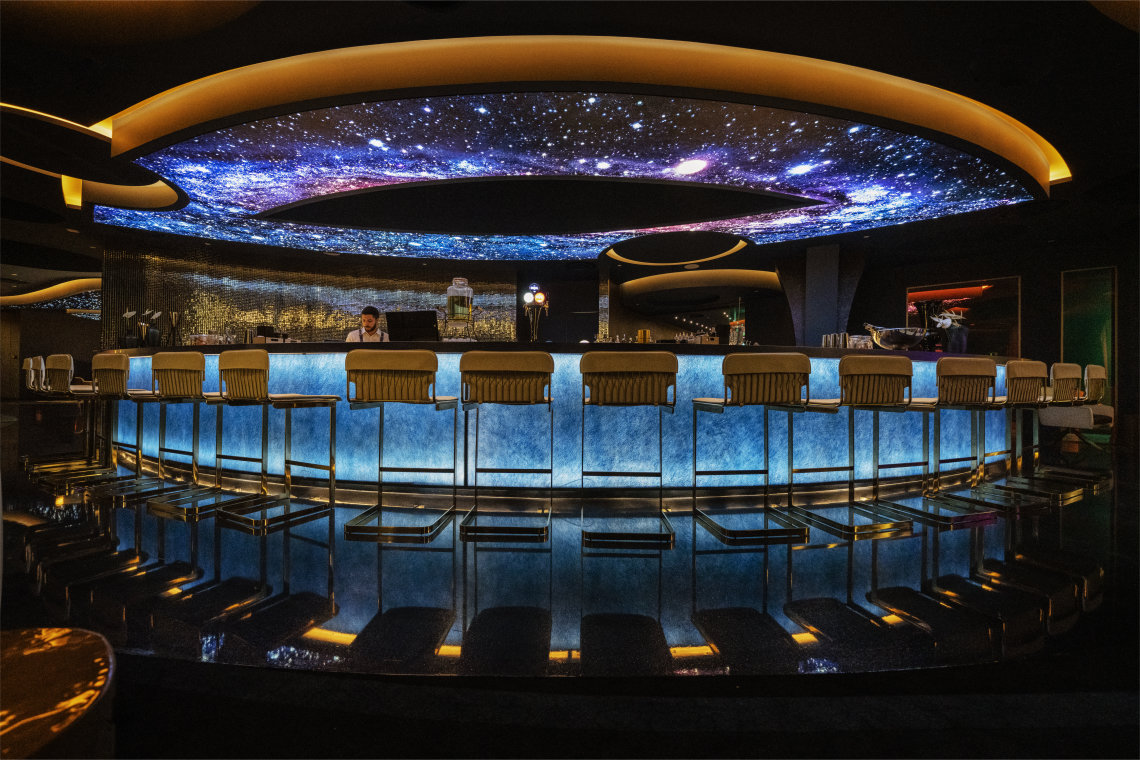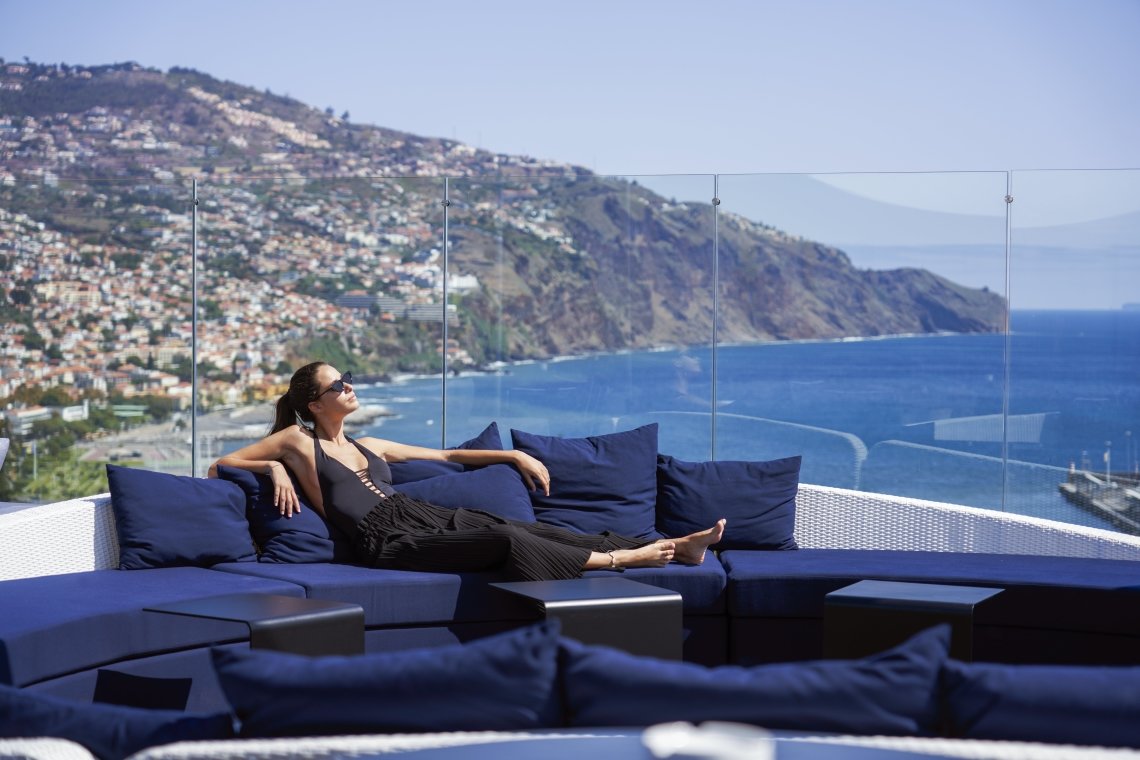 In addition to the restaurants, the Savoy Palace has a lobby bar, a rooftop lounge, a tea house, and an entertainment bar. Aside from the elegantly decorated 352 rooms and suites with cutting edge facilities and luxury features, the Savoy Palace is also home to the largest spa in the North Atlantic spanning over 3,000m² of pure bliss.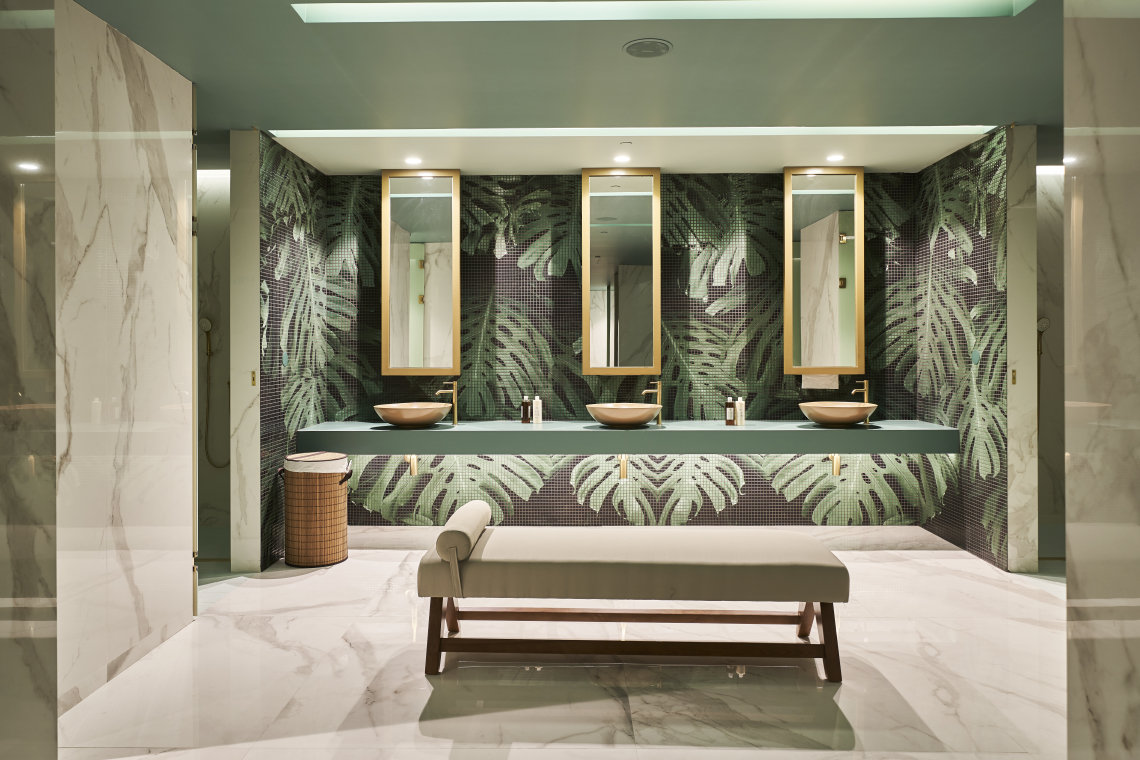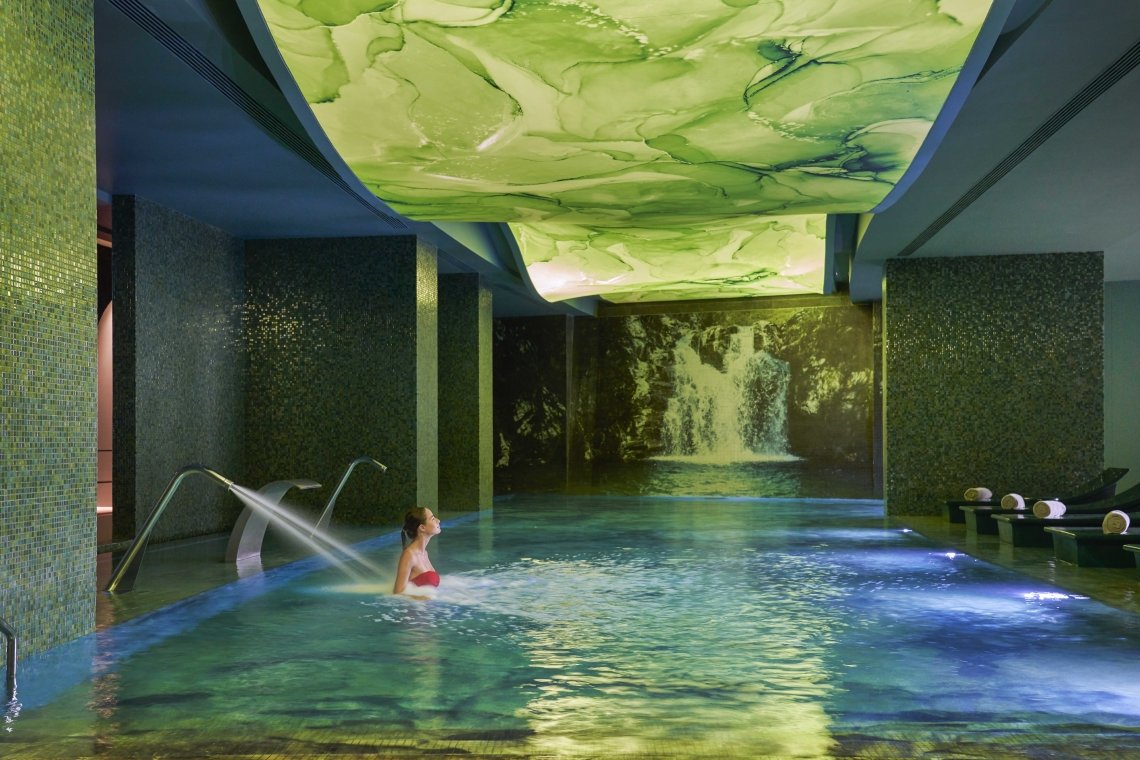 5. Saccharum, Madeira Island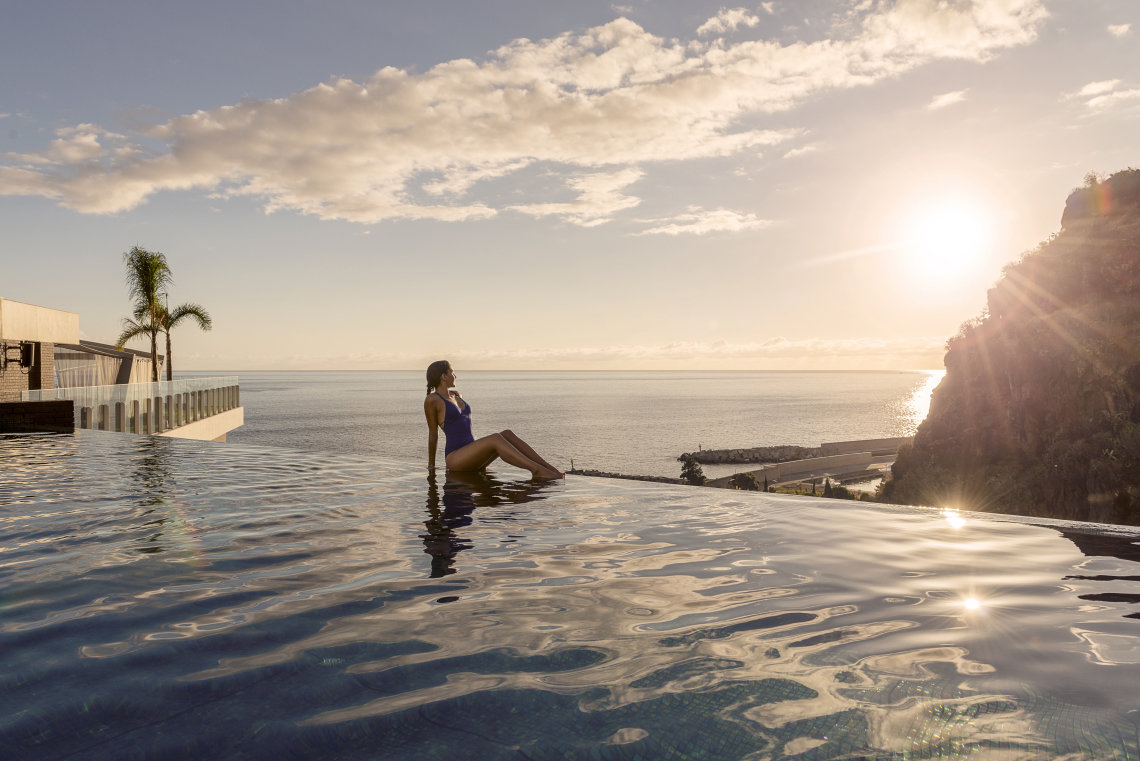 The stunning Saccharum hotel is located on Madeira's south coast in the town of Calheta, about a 10-minute walk from the town's nearest sandy beach. Situated about 40 minutes from the airport and 25 minutes from Funchal, the Saccharum is tucked away on a quiet and secluded cliffside, perfect for those looking for total rest and relaxation.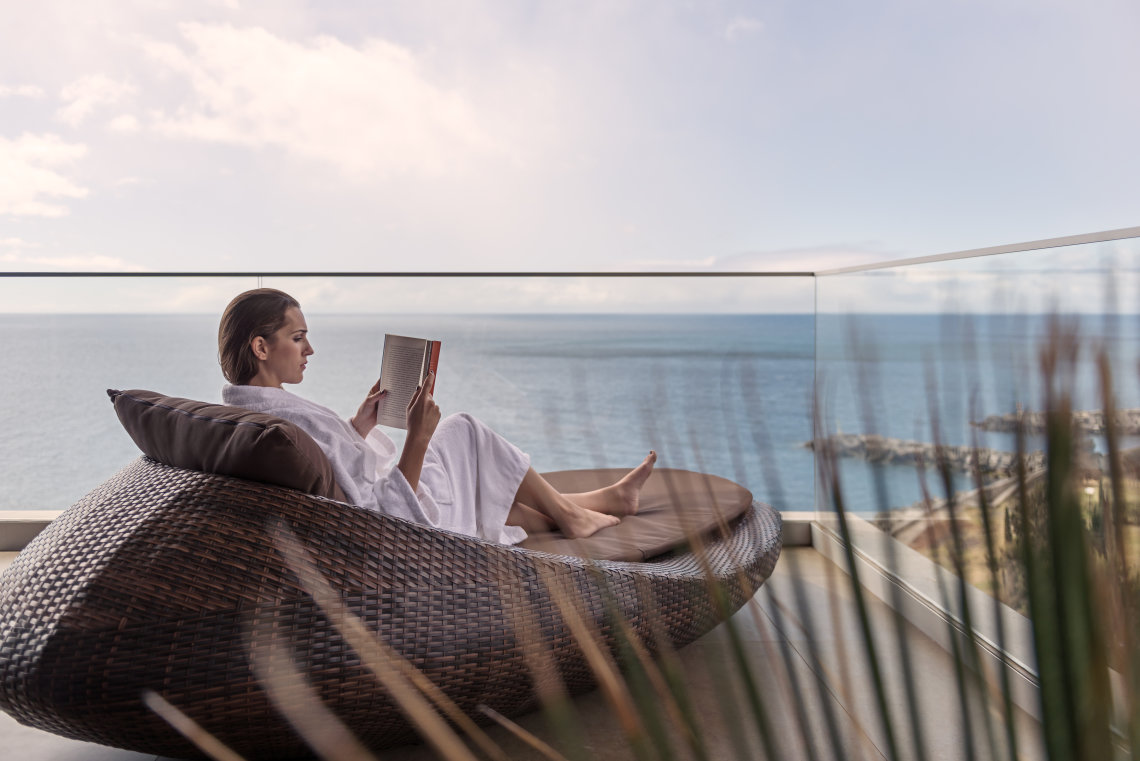 Boasting cutting edge design inspired by the island's sugar cane industry, this hotel is the perfect choice if you're looking for a 5-star retreat with impressive ocean views.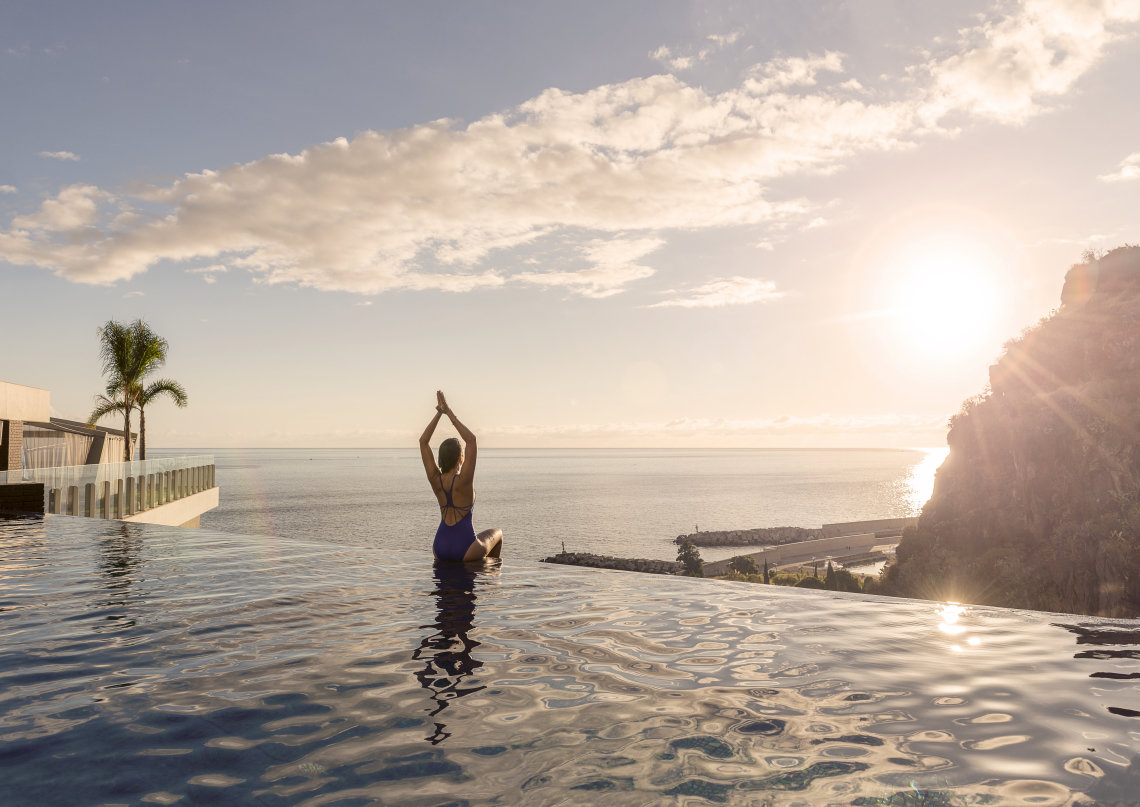 Housed in a former sugar mill the hotel features smooth lighting and stylish interiors, some guests have noted that the hotel has a "classy steampunk" feel due to the sugar machinery present in the hotel's décor. The hotel also features a museum about its origins, the sugar mill, incorporating large photos and even small videos to immerse you in its influence.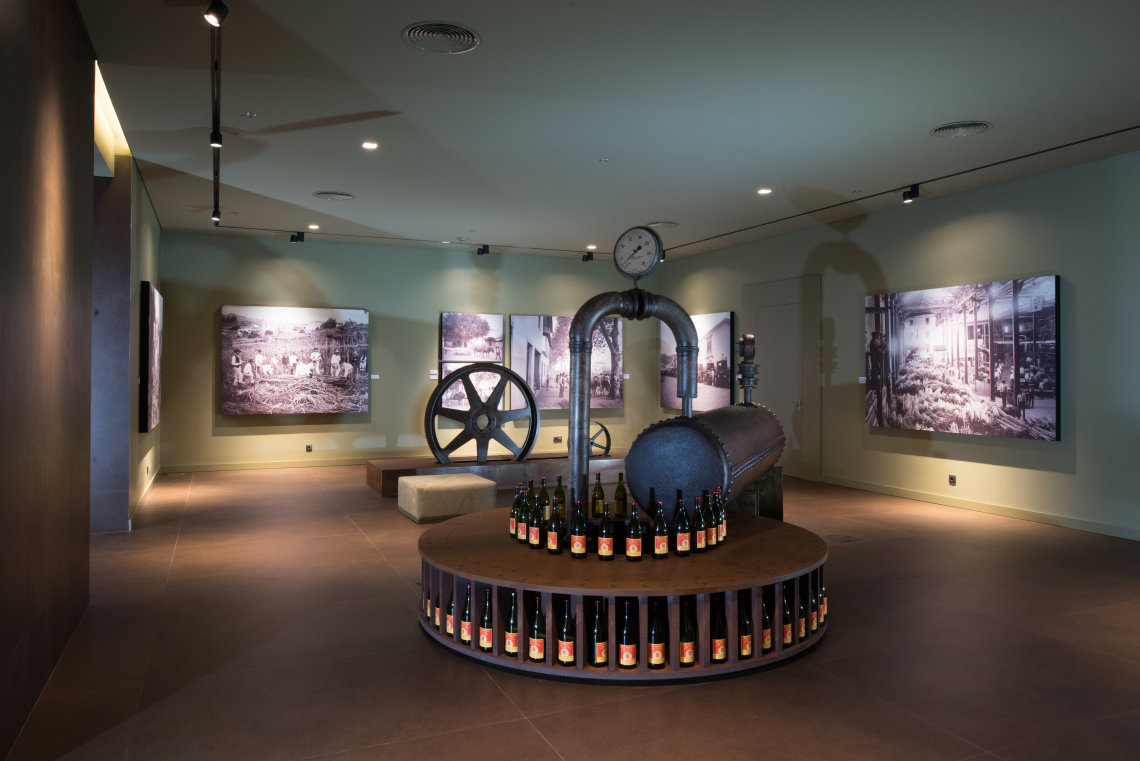 Featuring the signature design styles of the modern and innovative HR architecture studio +, along with the recognized and awarded Madeiran interior designer Nini Andrade Silva who opted for contemporary decor with industrial touches as an homage to the island's historic sugar cane factories.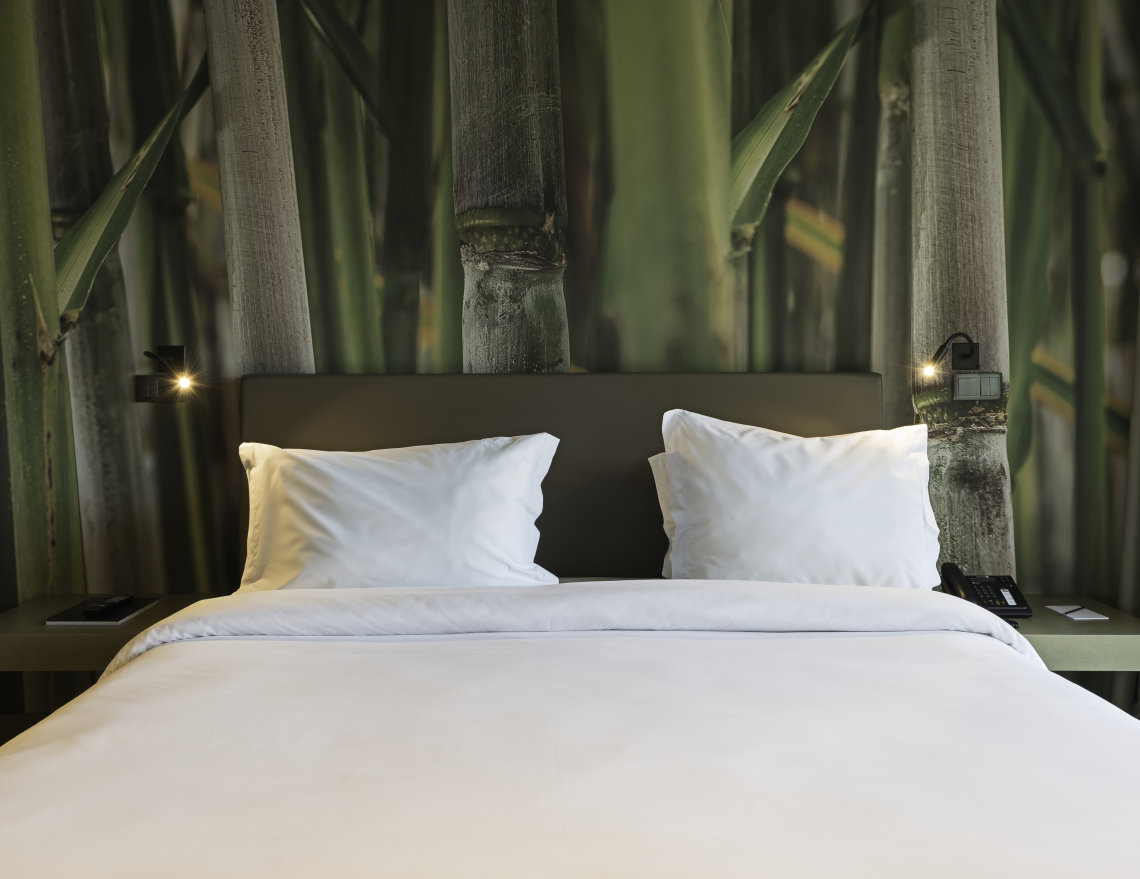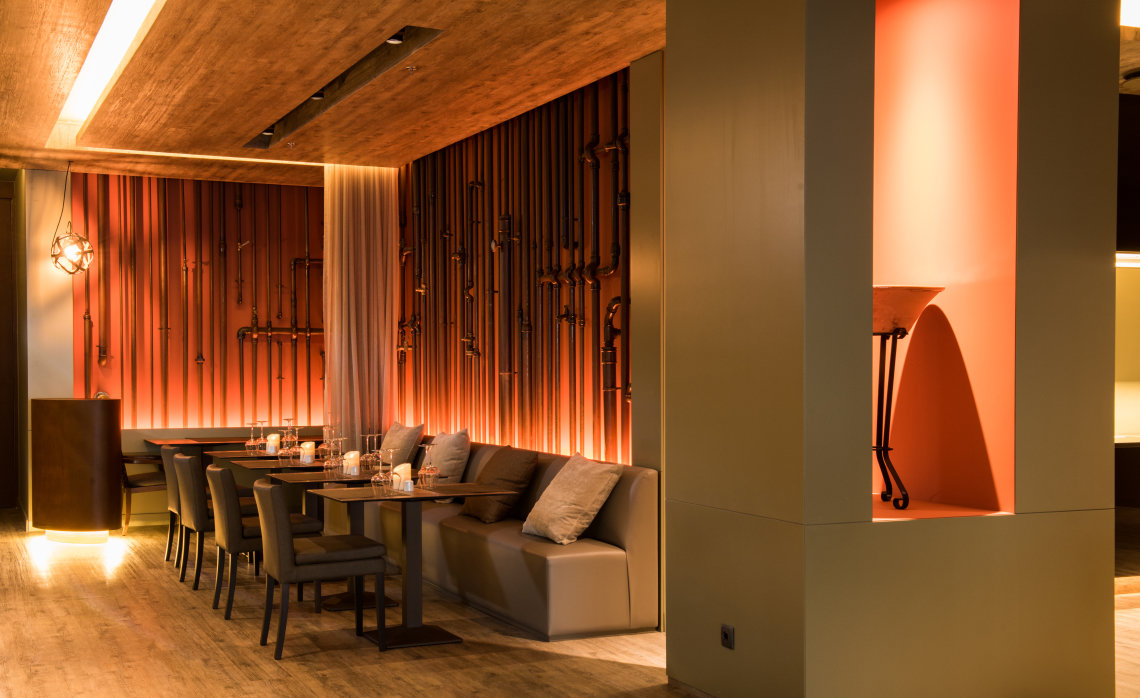 The Saccharum Spa philosophy is based on providing guests with unique sensory experiences in a refined and luxurious environment. At this award-winning spa, guests can focus on their well-being while they completely relax in a tranquil environment, and choose from a wide range of treatments that will fully reinvigorate and revitalize the body and the mind.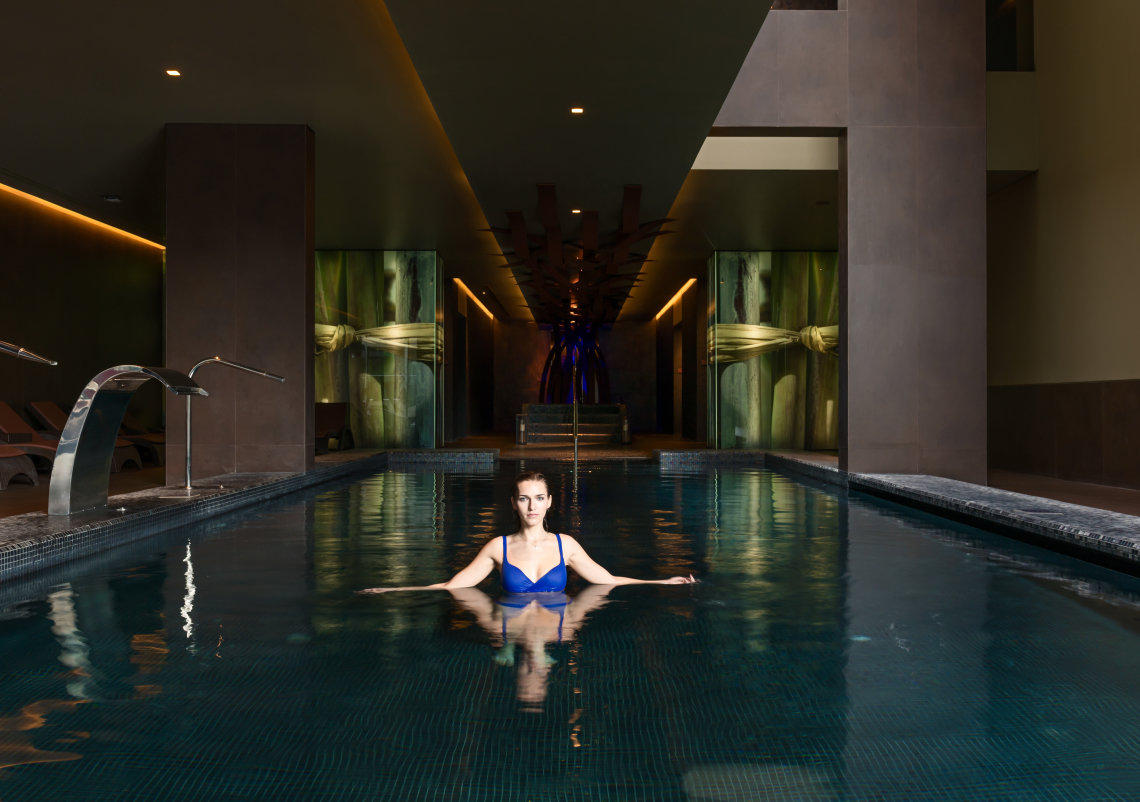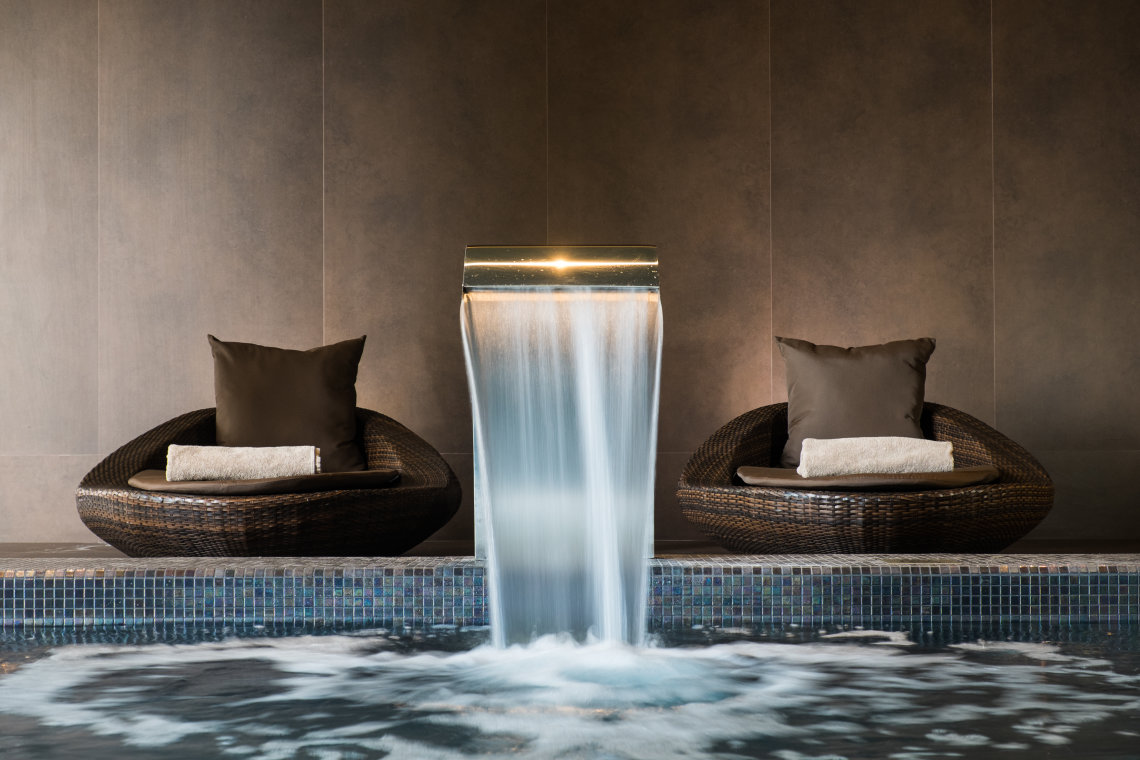 6. The Wine House Hotel, Douro Region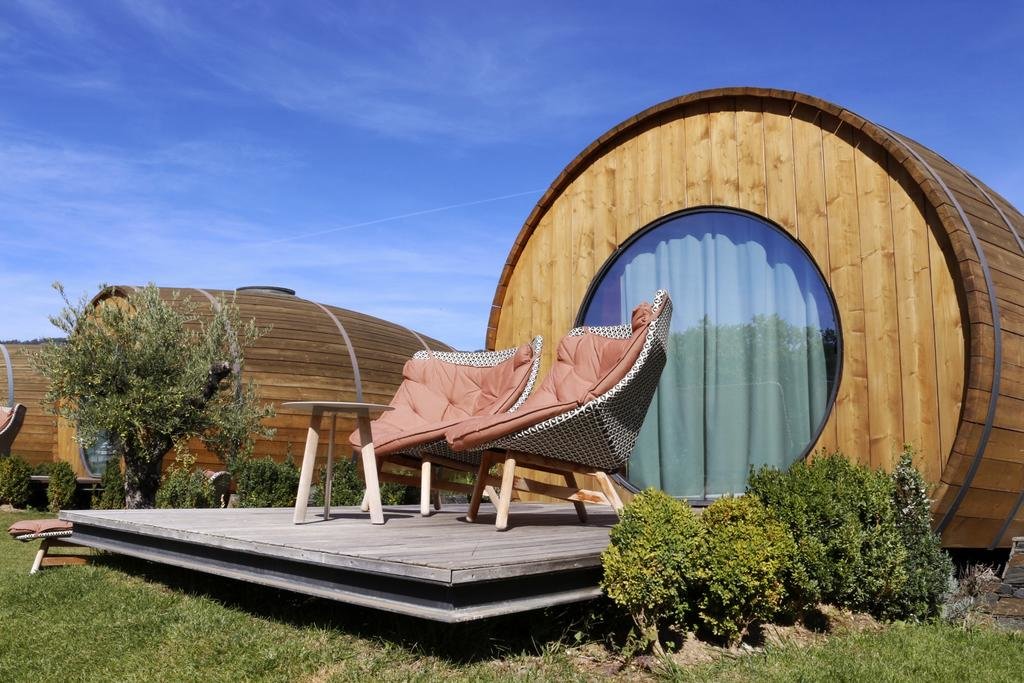 The luxurious Wine House Hotel in Lamego, in the heart of the Douro region, is surrounded by extensive private grounds with vineyards. This typical 18th-century house was restored, respecting its traditional architecture and original features. It blends modern design with historical ambiance.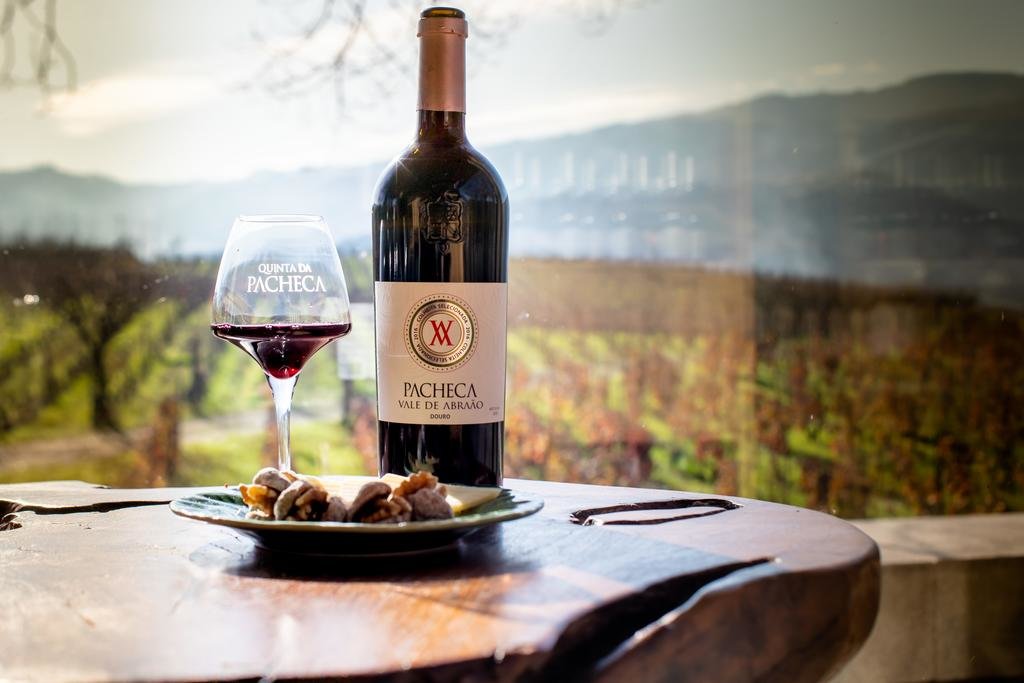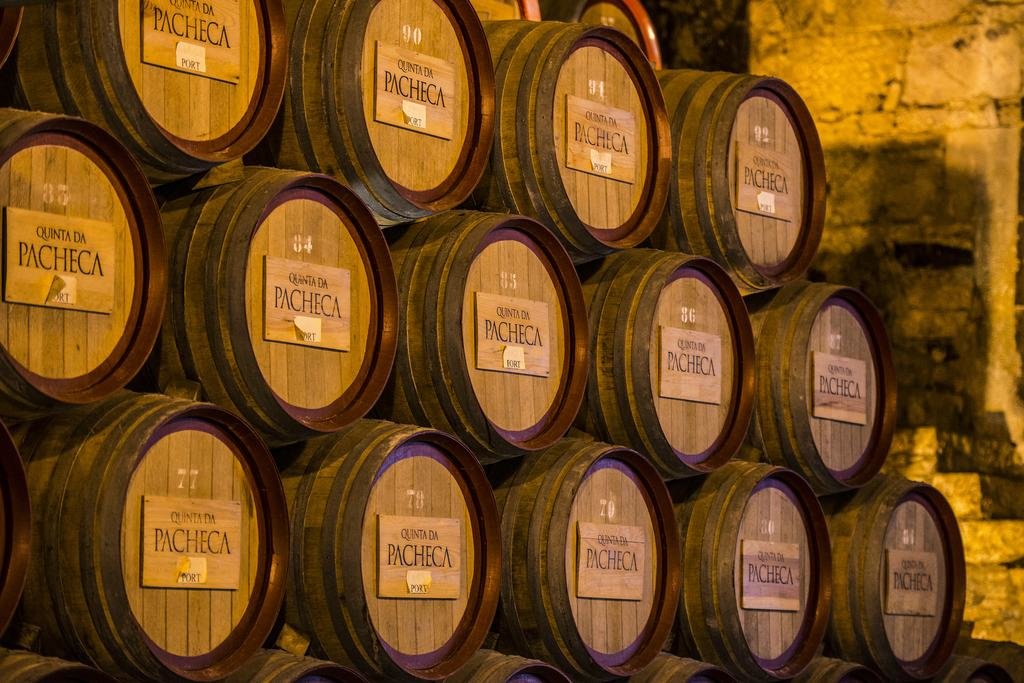 The air-conditioned rooms at the charming The Wine House Hotel - Quinta da Pacheca are individually decorated. All rooms have an en suite bathroom, while some also have a private balcony.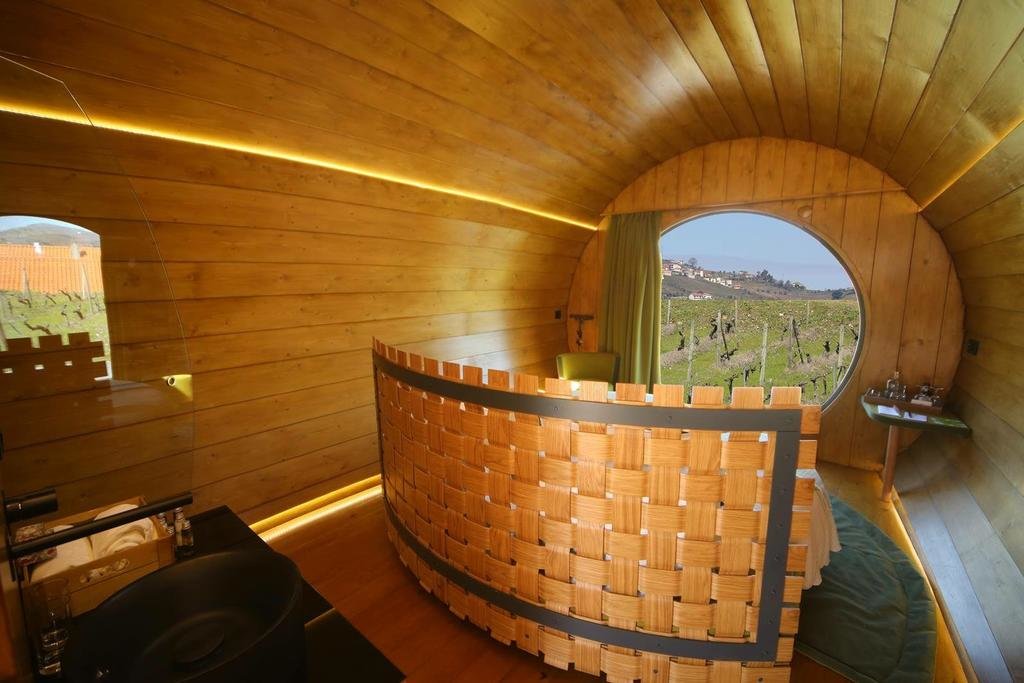 A daily breakfast buffet is served at the property. Guests can enjoy gourmet cuisine made with local produce at the restaurant, which offers panoramic views of the surrounding landscape. It is also possible to taste and buy the wine produced at Quinta da Pacheca.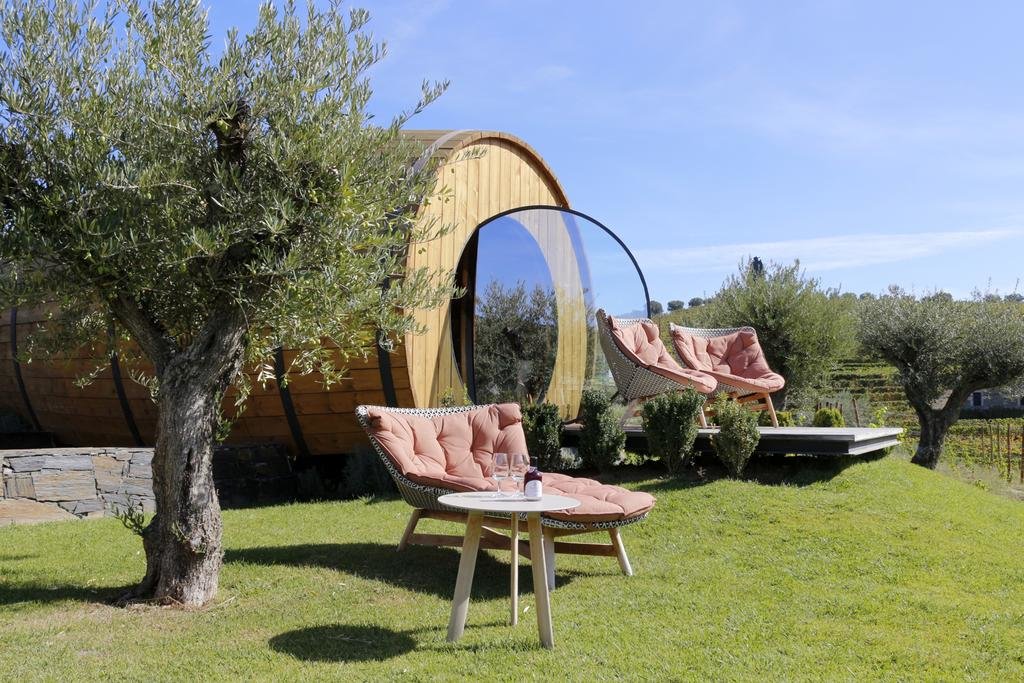 Photos courtesy of The Wine House Hotel
7. Azor Hotel, São Miguel Island, Azores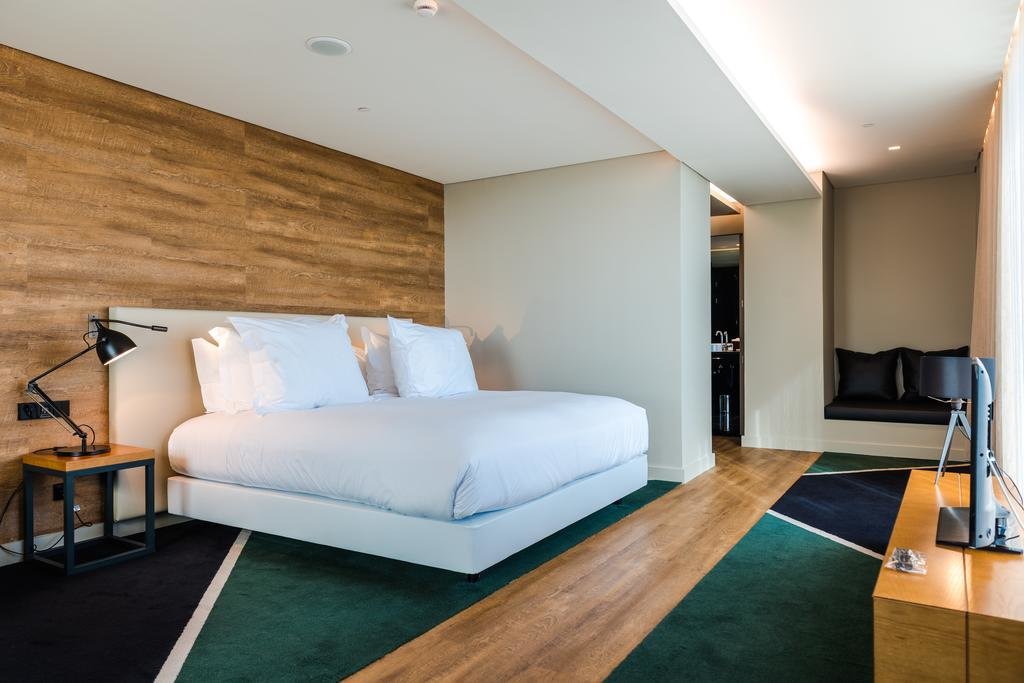 A chic, vibrant and cosmopolitan hotel with a strong connection to the sea and nature. First opened in May 2016, the Azor Hotel features 123 spectacular sea view rooms, the "Á Terra" restaurant, lobby market, cheese corner, rooftop outdoor pool & bar.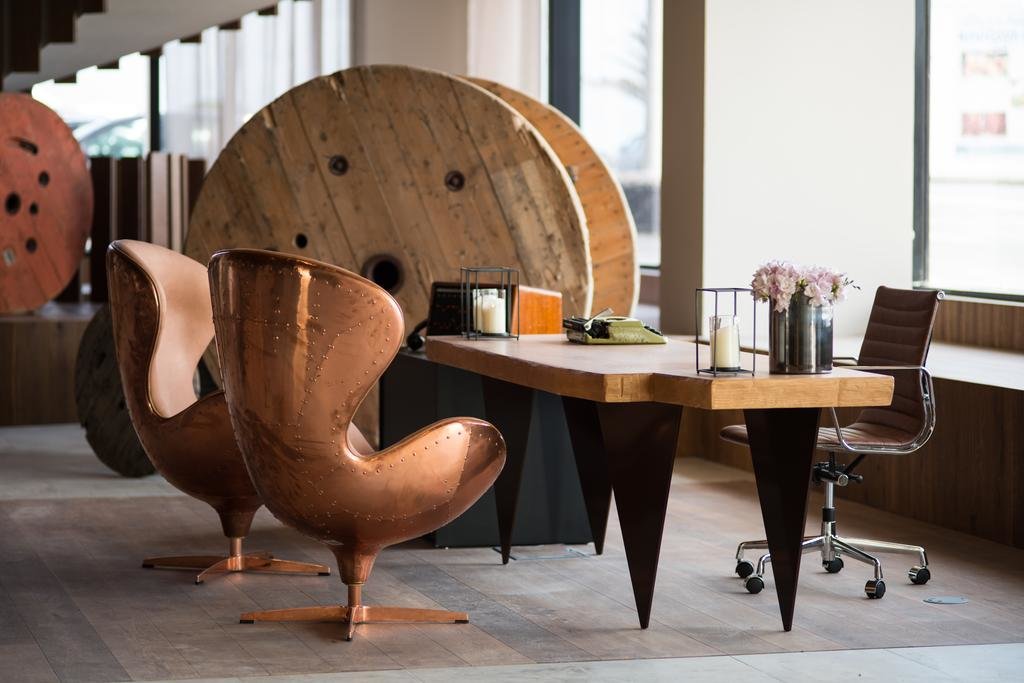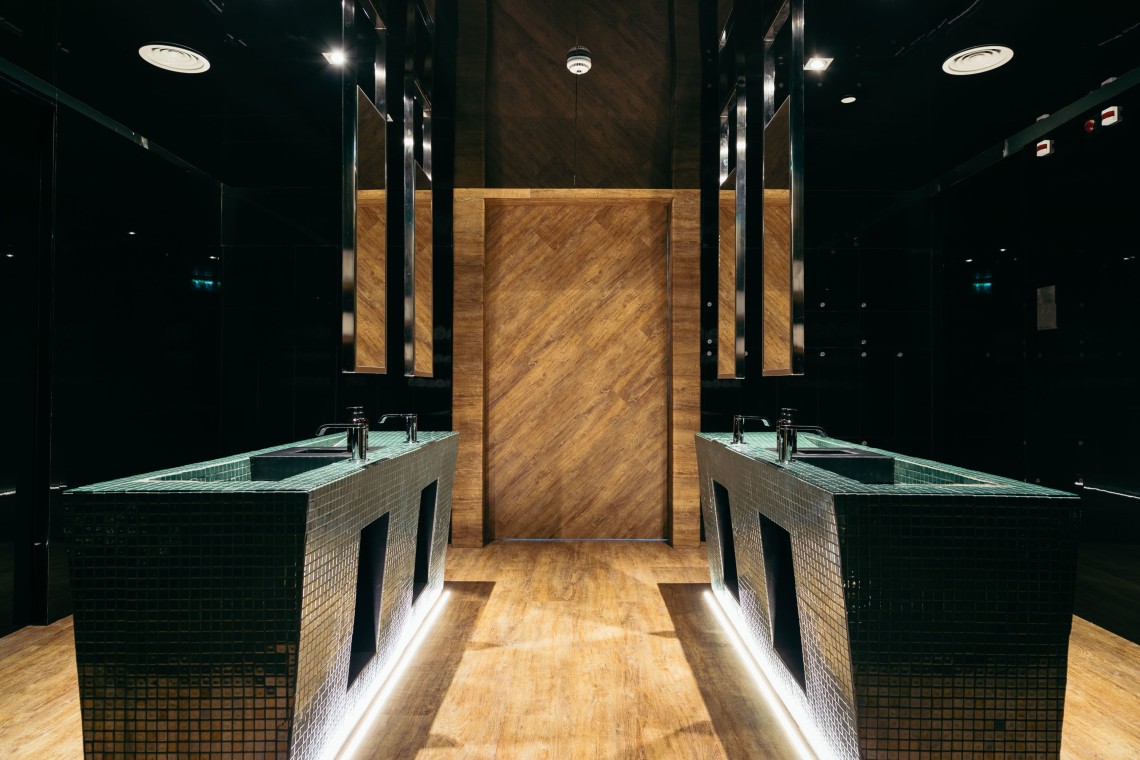 Boasting an on-site spa, gym, conference center, and casino with lively entertainment, guests of the Azor will enjoy the hotel's sleek, modern amenities, creature comforts and world-class service.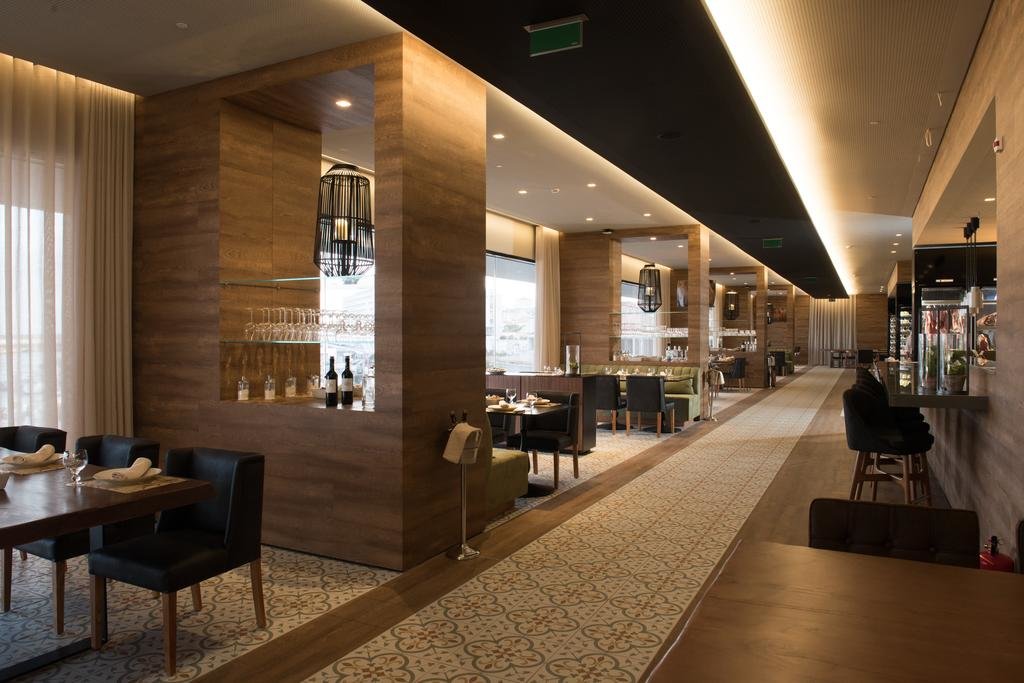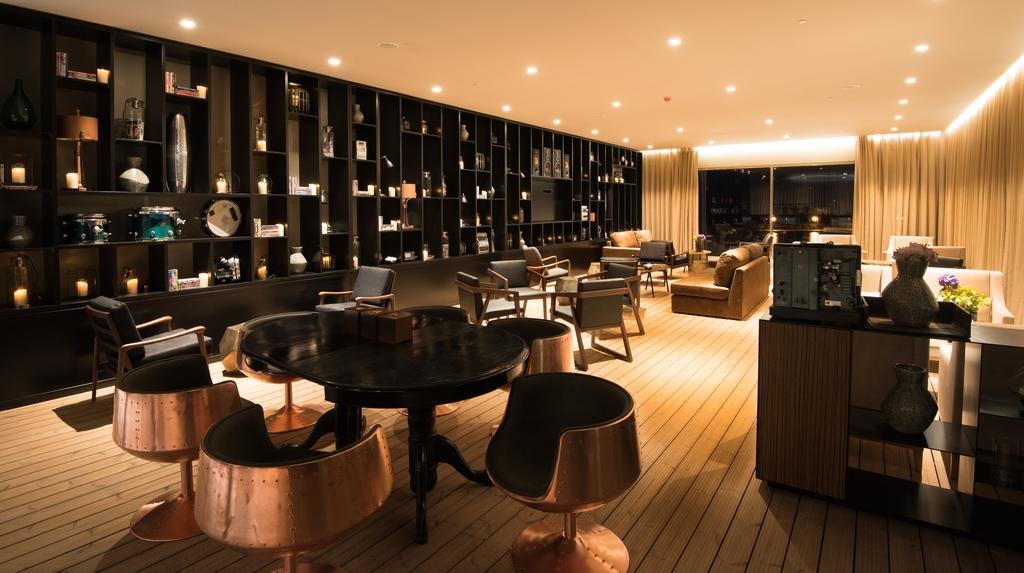 Inspired by São Miguel Island's natural beauty and adventurous spirit, the Azor Hotel offers guests a wide range of outdoor activities, adventures and local experiences to get out and experience the island.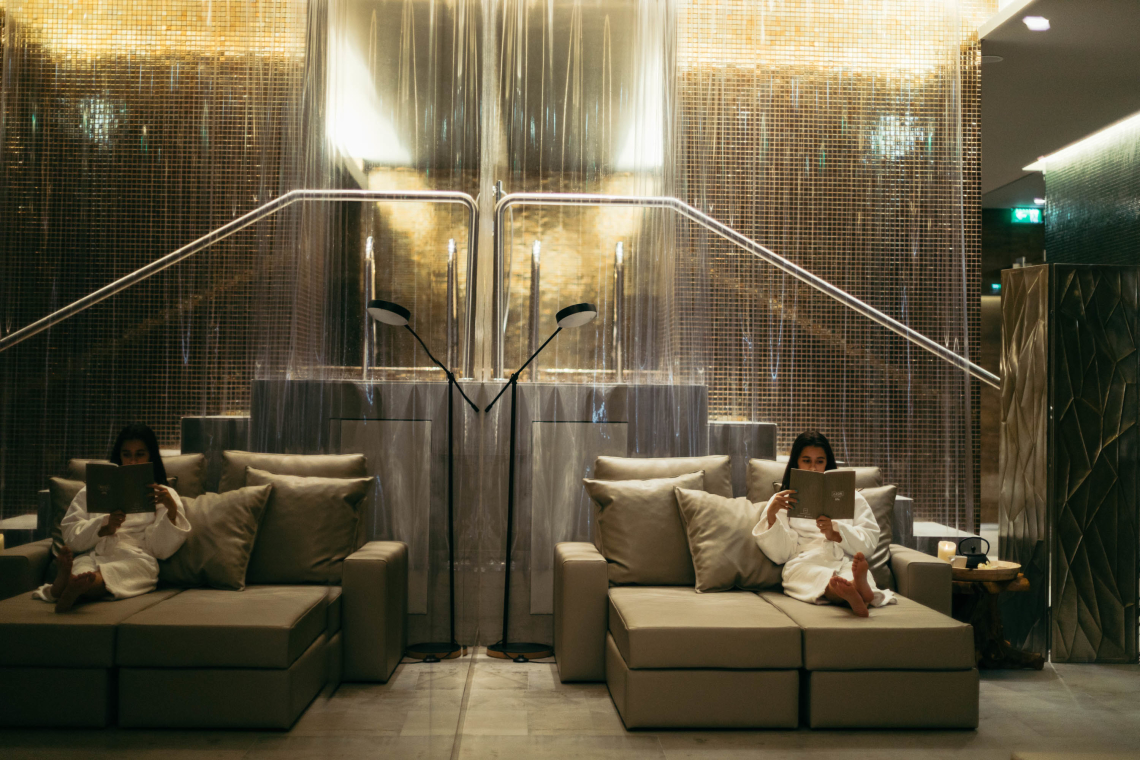 7. Sensi Nature & Spa, São Miguel Island, Azores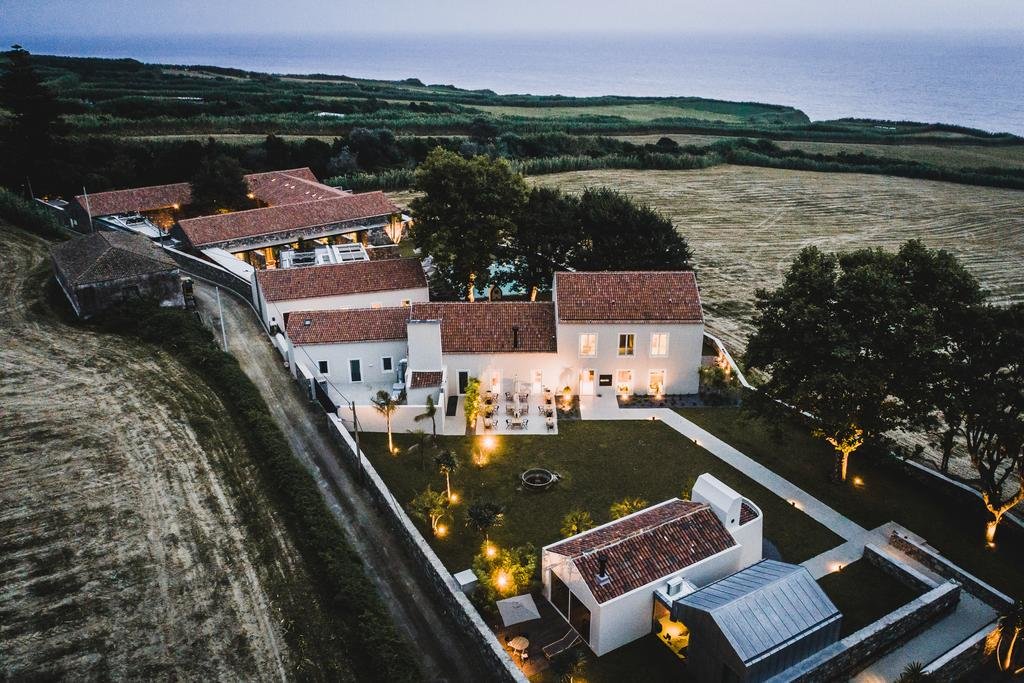 The distinctive brand of the Azores tourism is its nature of the exception, in a destination perceived as an unspoiled, authentic and safe.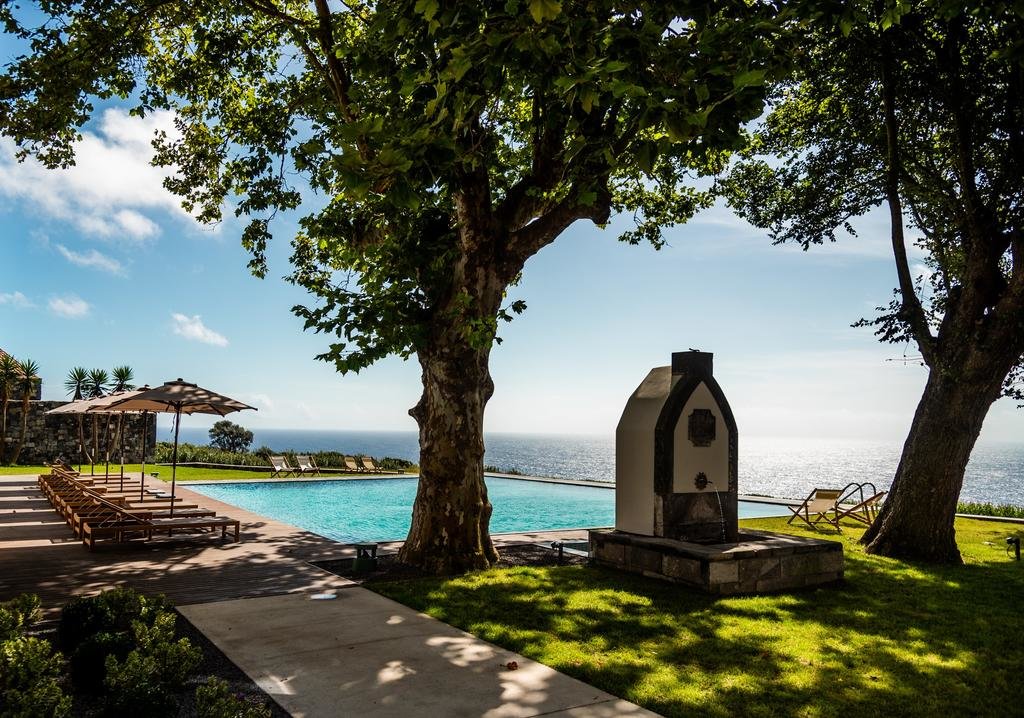 The Azores – and in particular the destination São Miguel – present a gap in the medium-high/superior nature allocation segment. Sensi Nature & SPA intends to respond to this gap, through premium accommodation, located in nature and facing the sea, designed and developed for the deepening of the "Azores experience" and based on the authenticity and quality of a product of proximity, with high standards of comfort and exclusivity, resulting from rehabilitated buildings, belonging to an old farmhouse.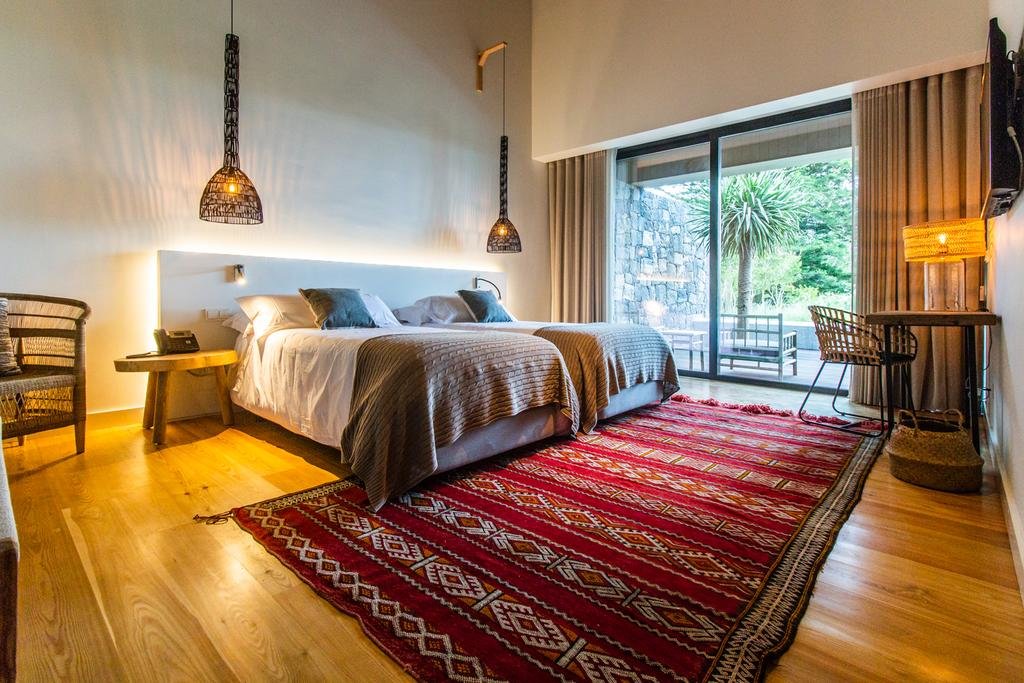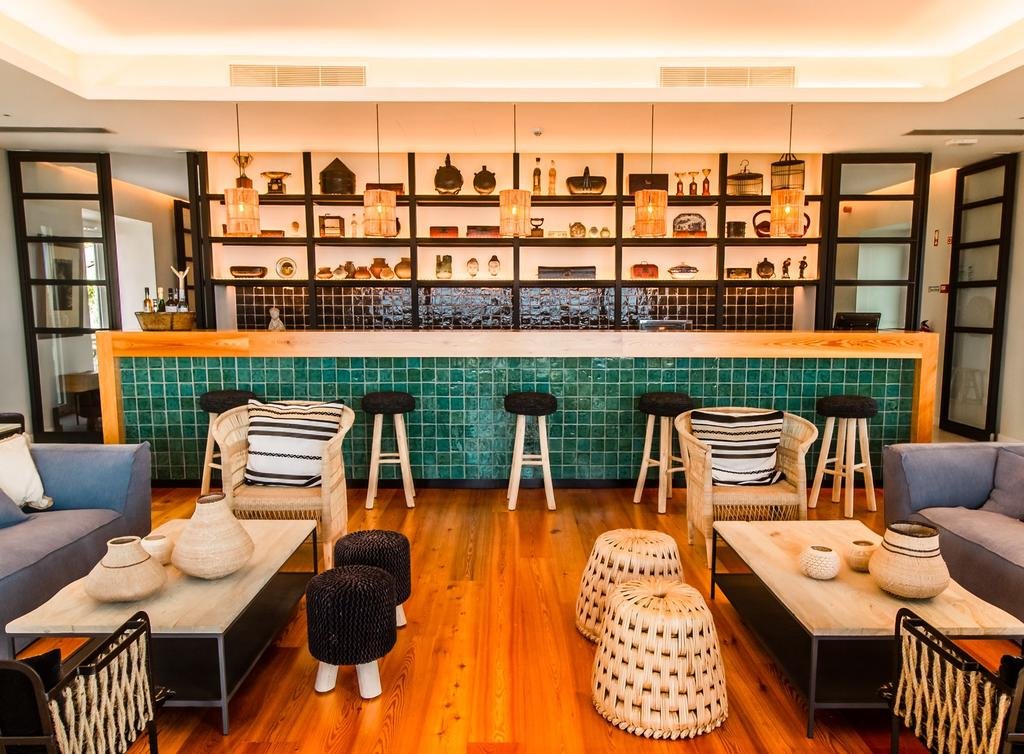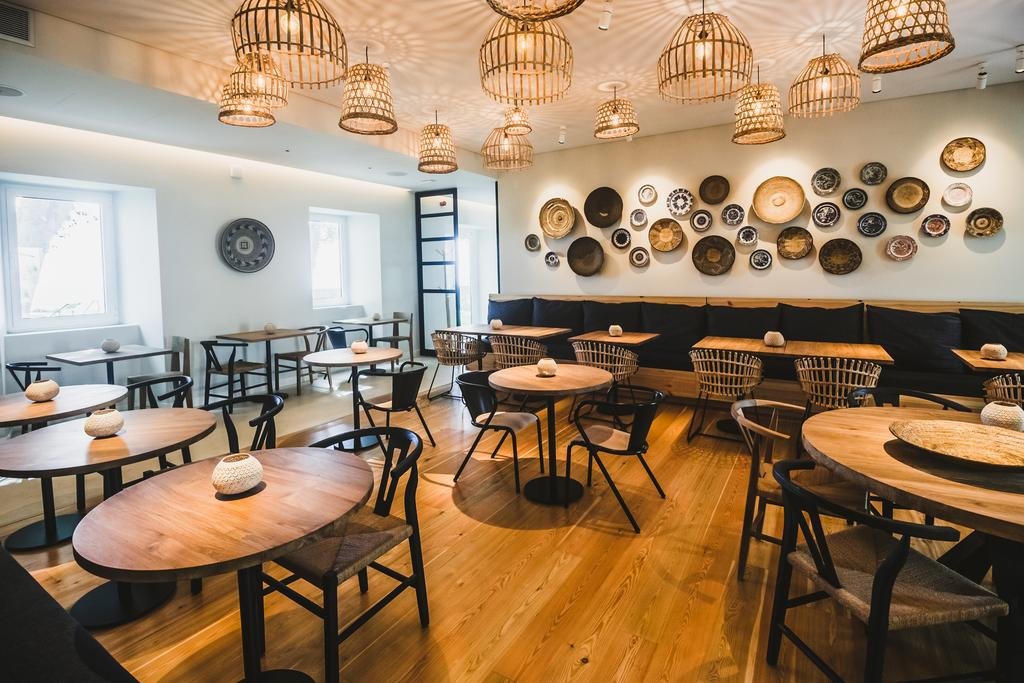 It is an accommodation that is unique by its architecture, decoration, and service.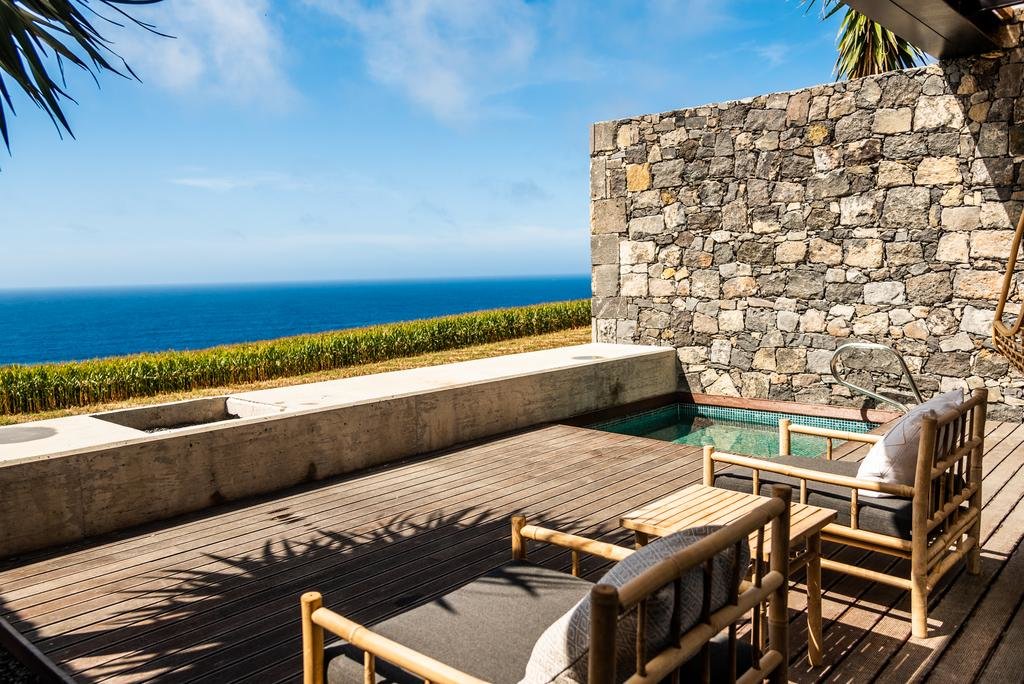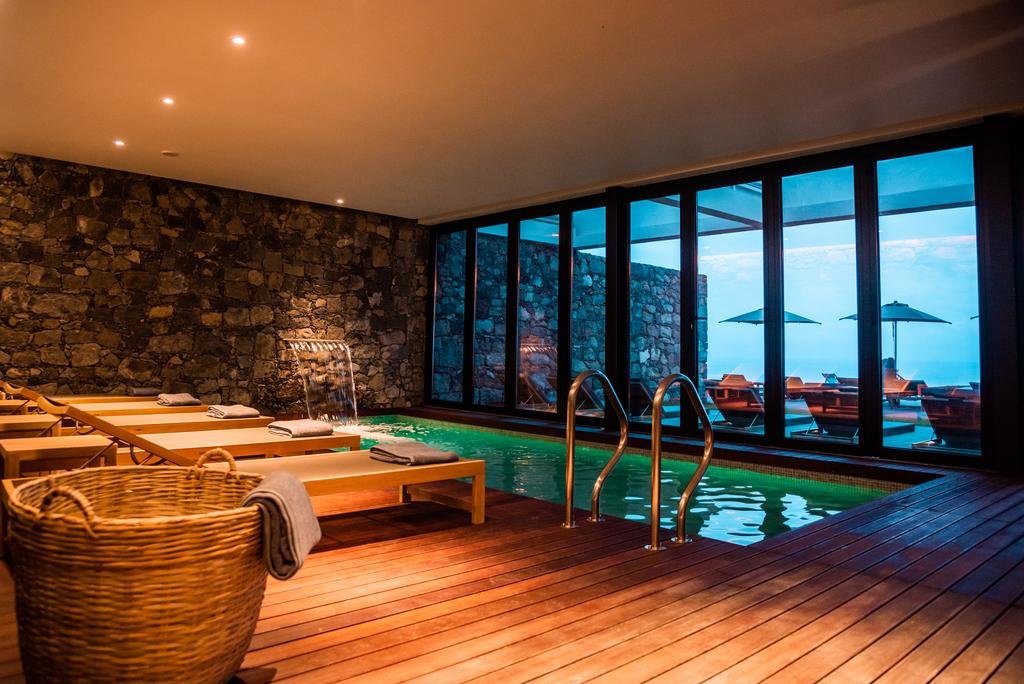 8. Lava Homes, Pico Island, Azores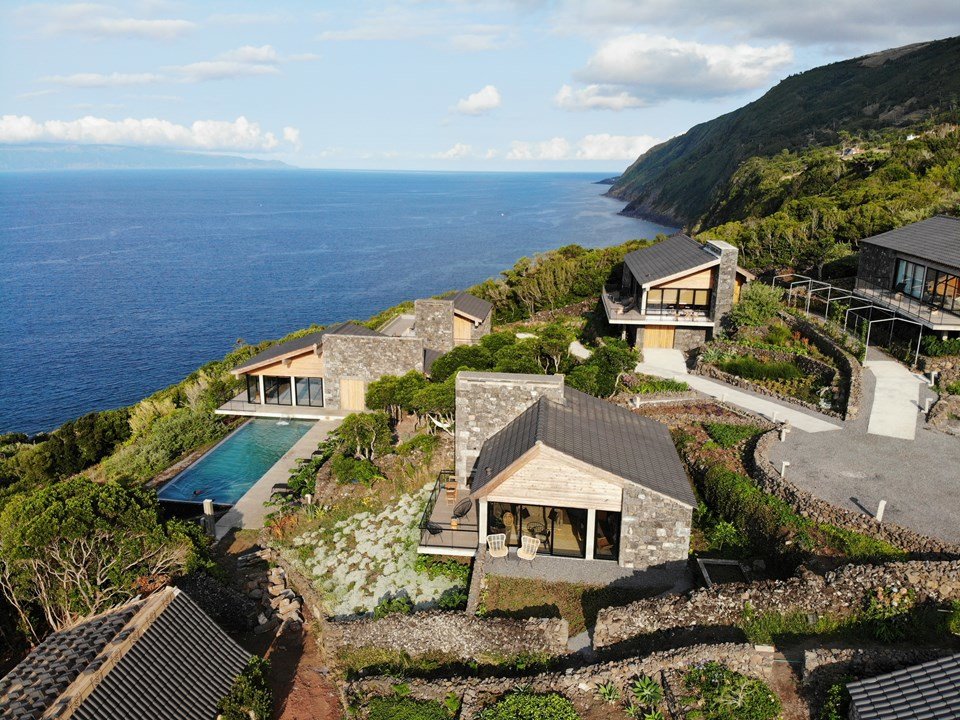 Enjoy all the comforts of home when you stay in one of the charming, modern bungalows of Pico's brand new Lava Homes "village", nestled in a quiet corner of the island's North Coast with stunning ocean views.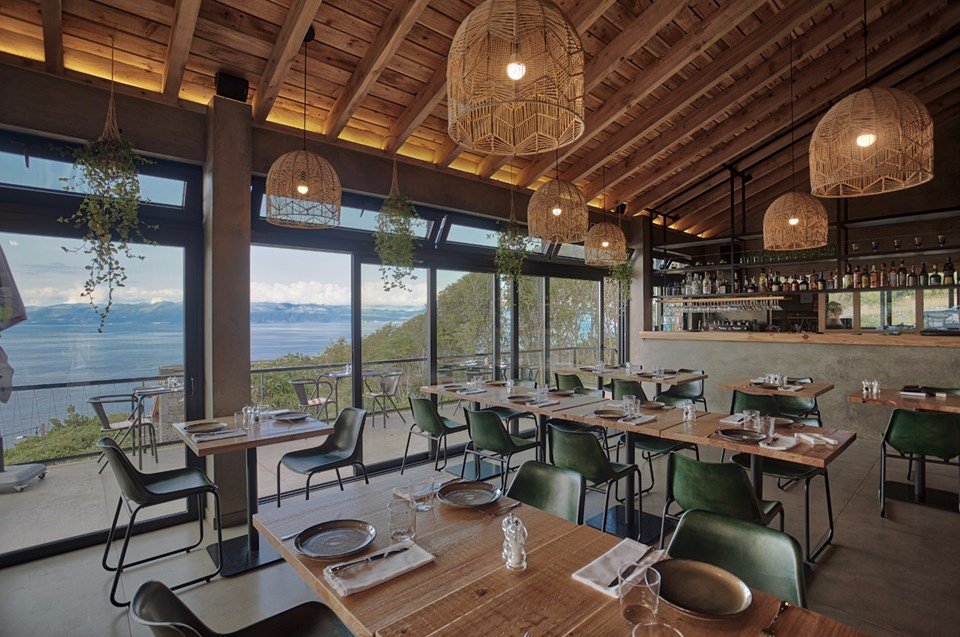 The Lava Homes bungalows and cottages were historic homes reconstructed into beautiful, modern and fully eco-friendly accommodations built with comfort and nature conservation in mind. Each of the 14 refurbished units highlights the unique landscape, cultural heritage and the gorgeous, remote environmental surroundings of the tranquil village of Santo Amaro located on the north coast of Pico Island.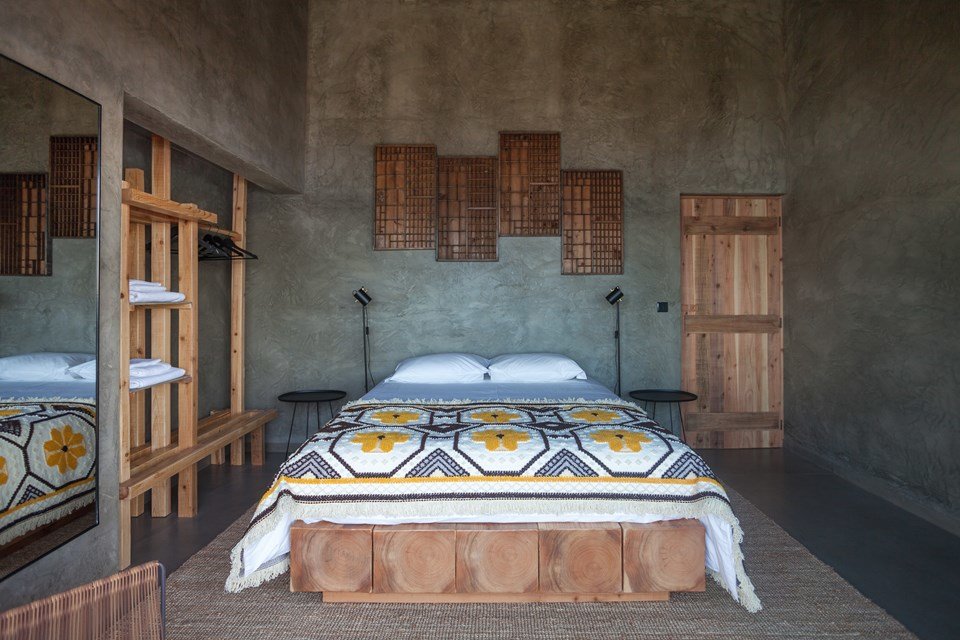 Located about 20 km from the largest town on the northern coast, Santo Amaro is a sleepy coastal village with a rural population of about 300 inhabitants. Known for its hospitality and welcoming atmosphere, visitors are drawn to charming Santo Amaro for its natural pools, beautiful picnic areas and regional handicraft school.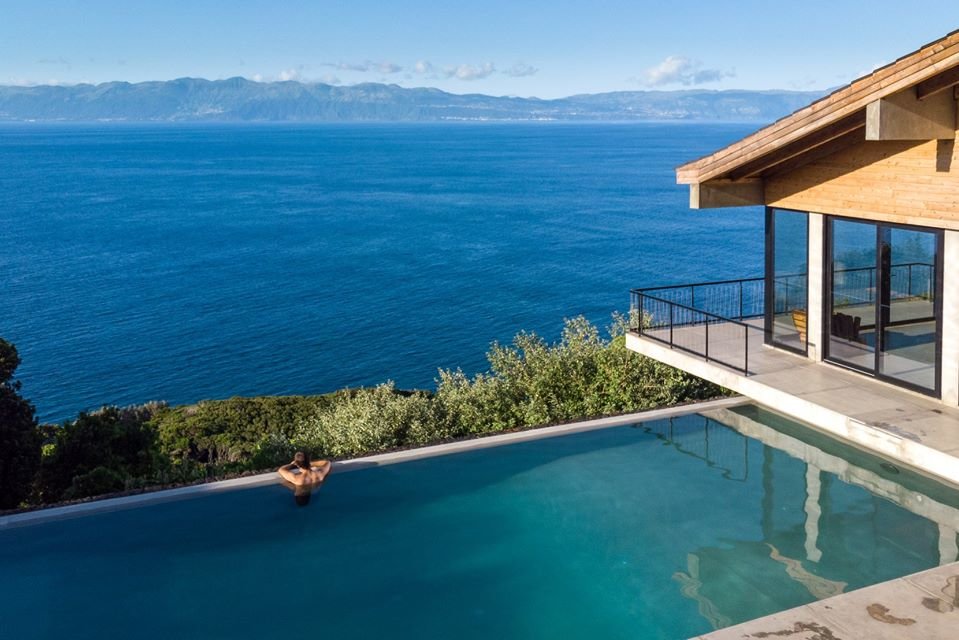 10. Furnas Boutique Hotel, São Miguel Island, Azores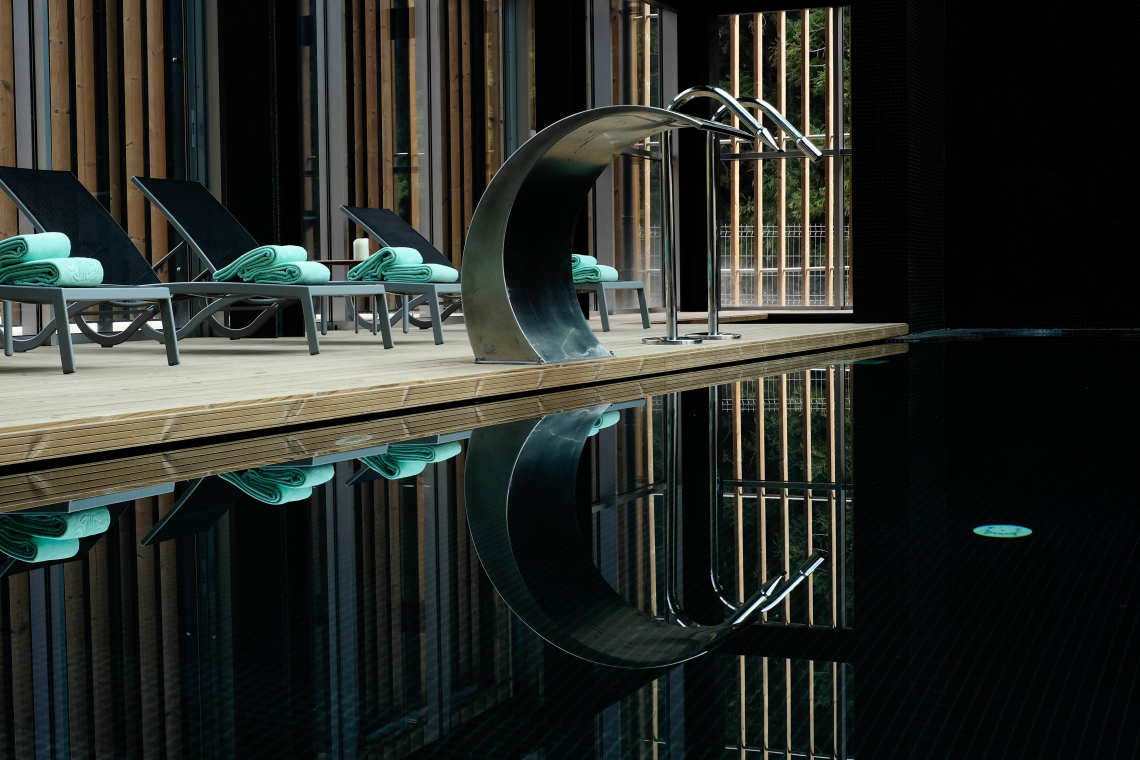 Furnas Boutique Hotel is located in Furnas, São Miguel Island, Azores, a place of breathtaking beauty where one finds the largest concentration of thermal waters in Europe. The perfect spot to unwind, leave the stress behind and connect to nature.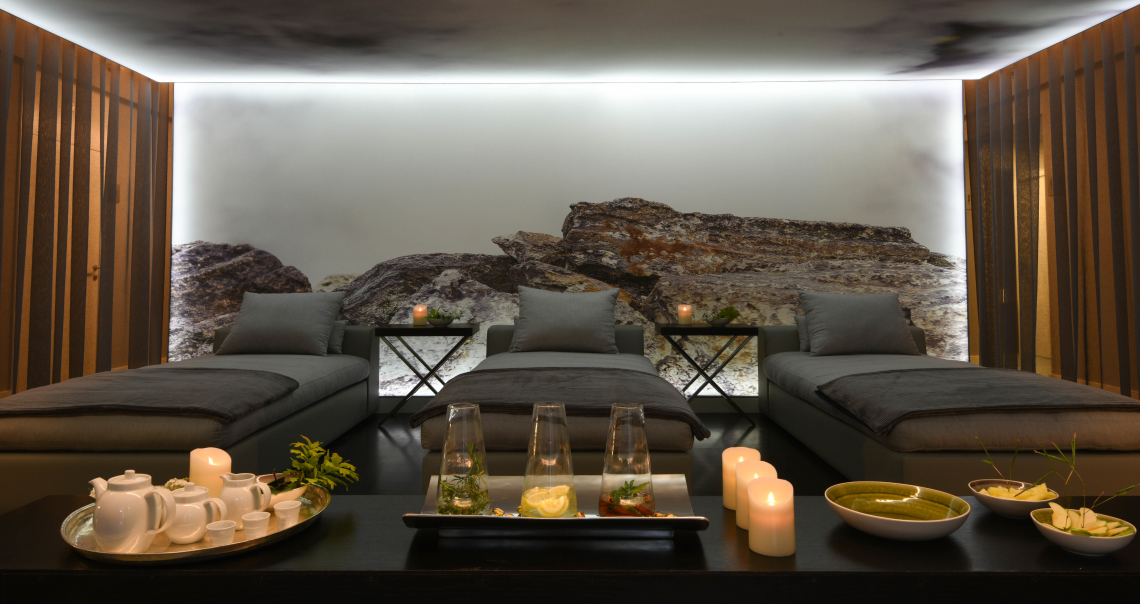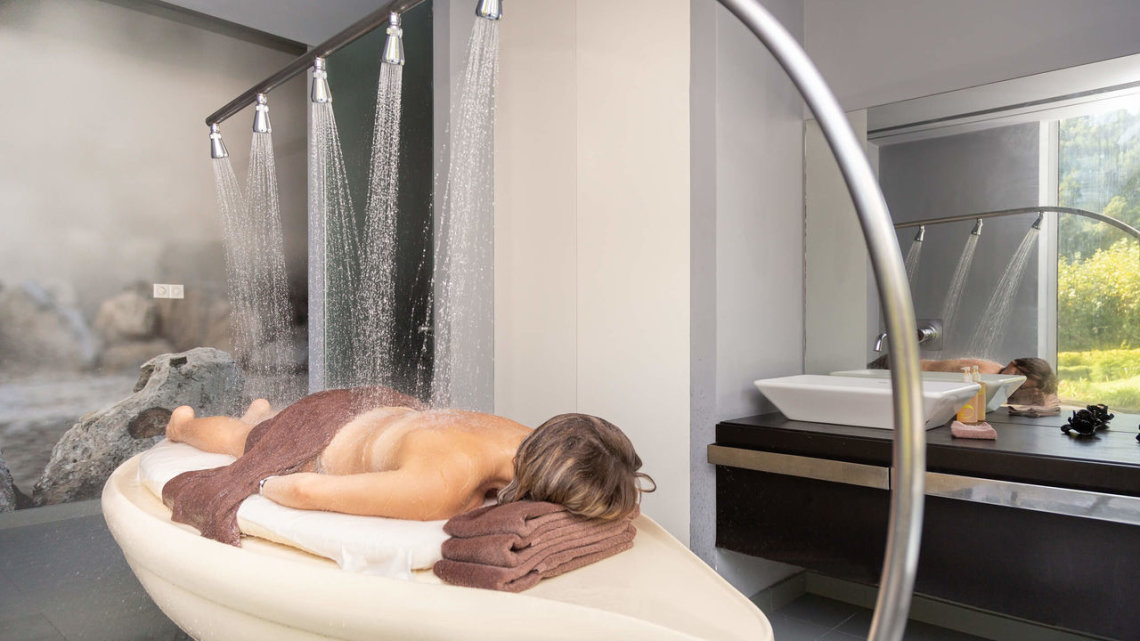 This modern hotel offers excellent service, superb cuisine, indoor and outdoor thermal pools, a splendid spa, all in a magnificent location.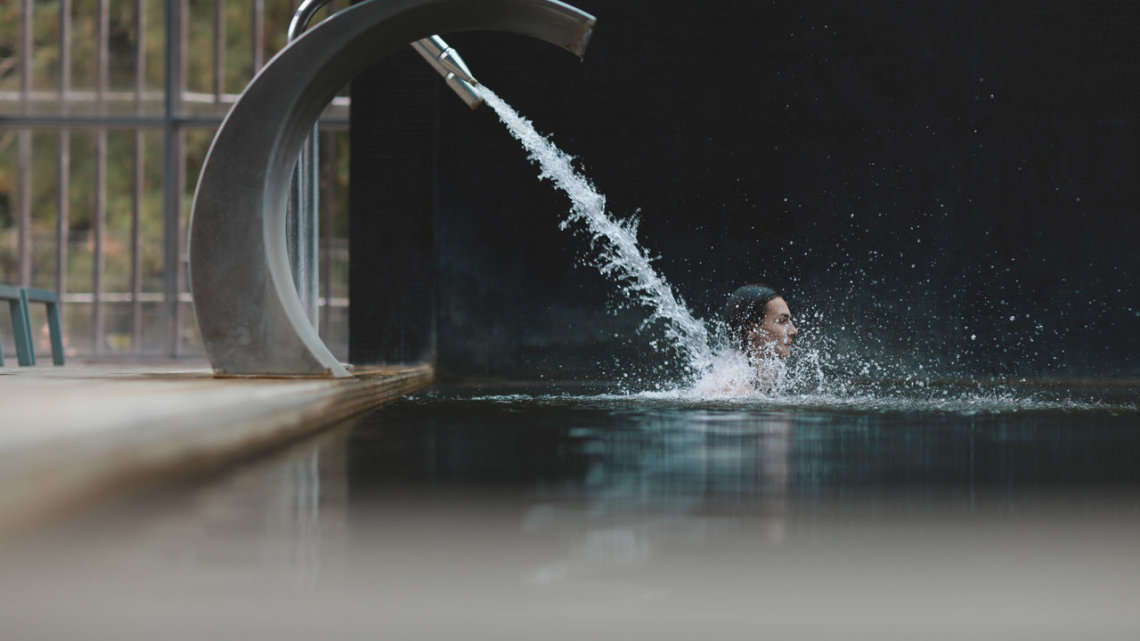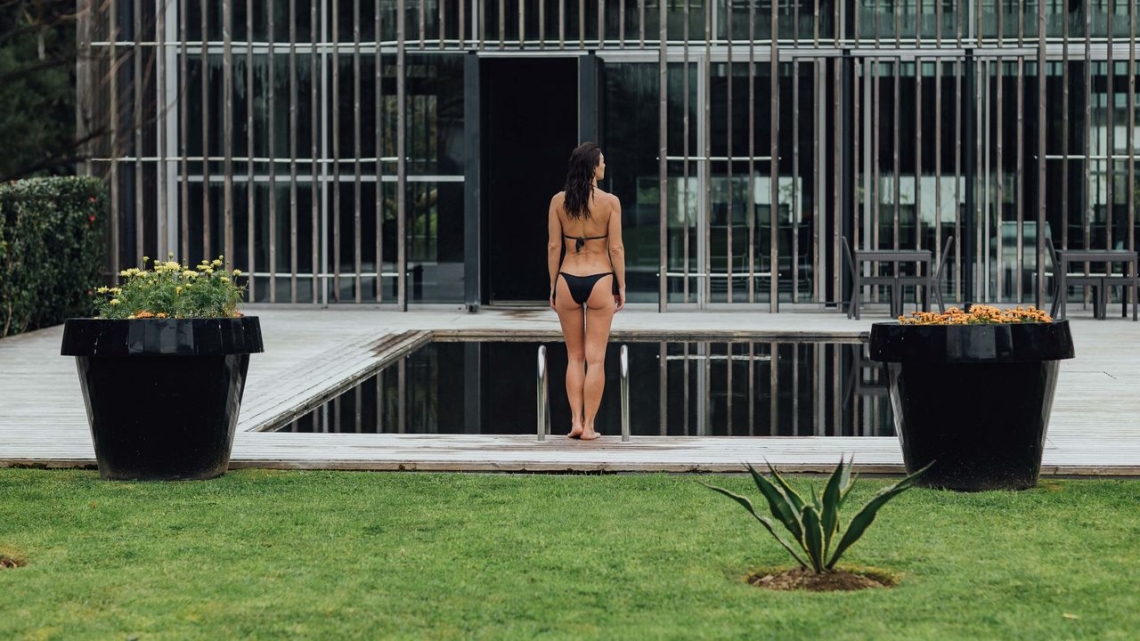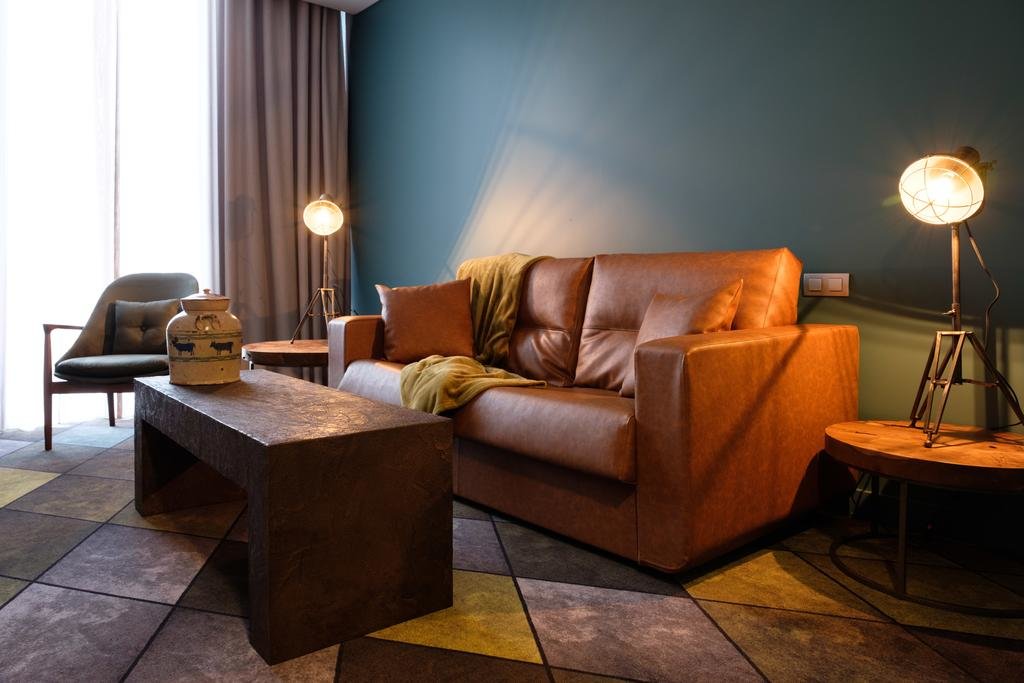 Inside the hotel you will find "À Terra" restaurant is a way of life. Inspired in Mother Nature's products and returning to the origins and to what is pure and genuine. Don't forget to visit this warm and engaging place, where one is served with love, and the food is prepared with both expertise and great passion. À Terra is a restaurant with homemade, delicious, healthy food.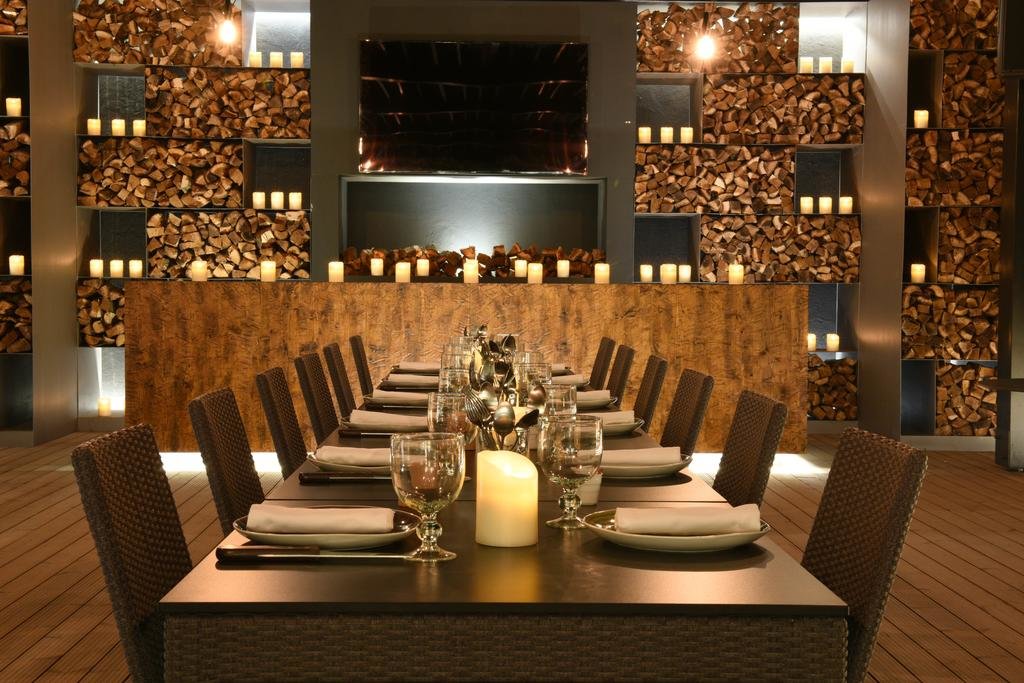 Photos courtesy of Furnas Boutique Hotel; Areias do Seixo; The Wine House Hotel; Sul Villas & Spa.