Indulge in Madeira Island's Heavenly Cuisine and Wine - a Top Highlight for Visitors!
While Madeira Island in Portugal has many offerings to attract visitors to its sunny shores from far and wide, the region's food and wine are among the very top of its "Best Of" list. Also known as "the pearl of the Atlantic", Madeira is a magical destination, boasting everything from majestic scenery to vibrant culture and traditions, and even some of the most amazing weather you will ever experience, year-round. And that's just to name a few things that make it so special — besides the sumptuous cuisine.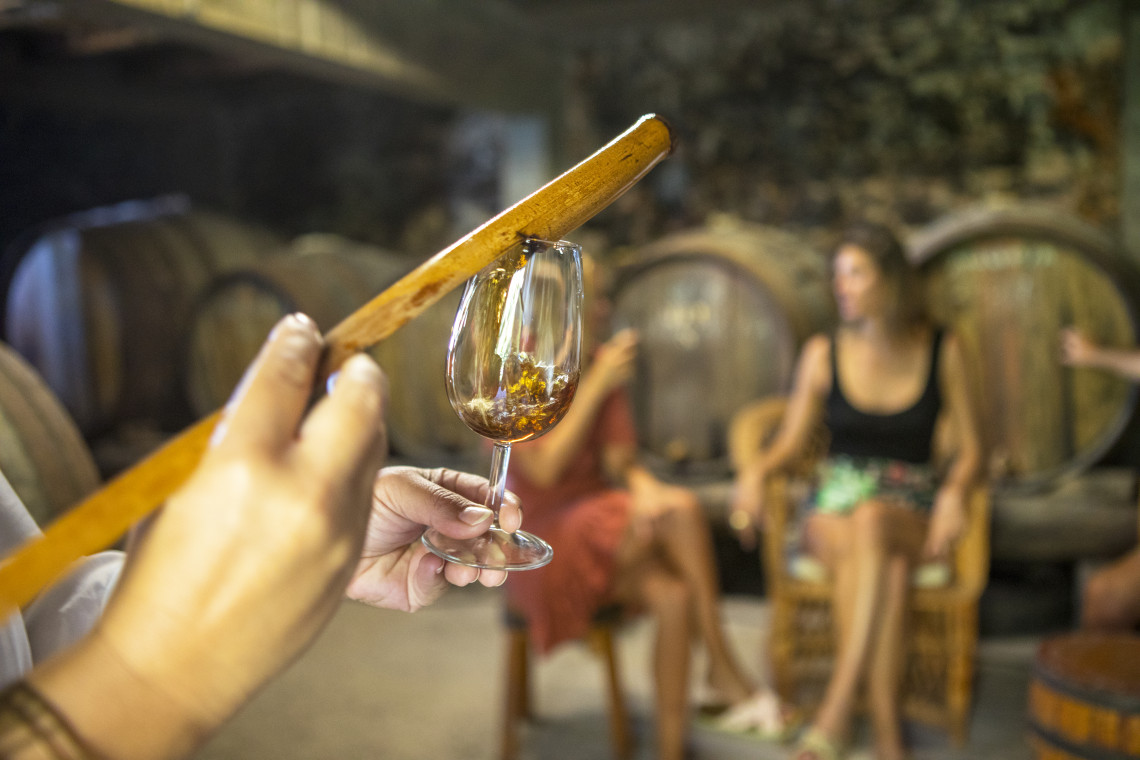 Now about that killer cuisine… It is no secret that Portugal has long been known for its excellent and absolutely off-the-charts culinary delights, and Madeira definitely fits this mold. However, Madeira also "breaks the mold" by bringing something wholly unique to the table (literally). This idyllic island archipelago offers visitors its own distinct specialties.
Based on peasant traditions — simple and no frills, yet hearty and robust —Madeiran dishes rely more on the quality and flavors of local produce, fish, meats, and more to infuse the meal with deliciousness. The idea is that the ingredients are so fresh and flavorful, the methods of preparation and cooking don't need to embellish much at all in order to produce a purely magical meal. But don't just take our word for it: You'll need to come and see and taste for yourself just how spectacular simple, purely good food — and wine — can be. It's almost as if Madeira has a sort of mystical alchemy — the uncanny ability to take simple, fresh fare and with just a bit of salt or a few drops of oil and a dash of spice… produce heaven for your palate.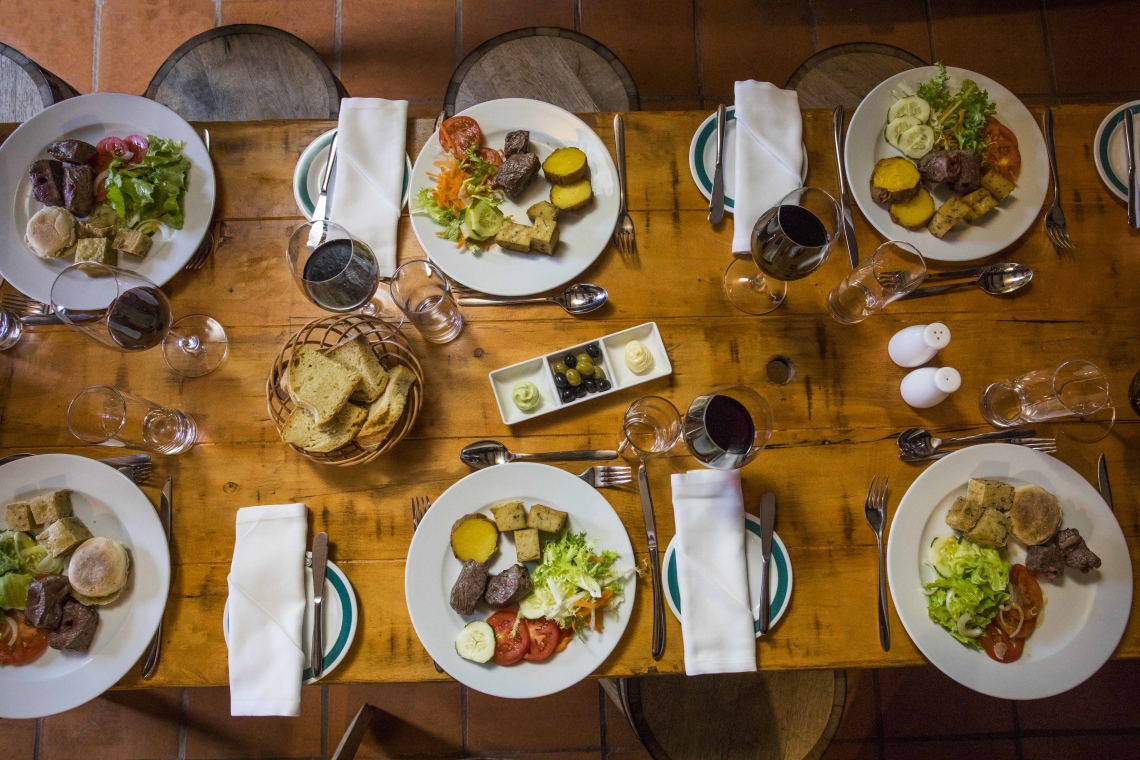 So, what exactly can you expect to find on the menu in Madeira? We're glad you asked. The following are just a few of the favorites of locals that visitors also can't seem to get enough of. We invite you to sit down and indulge in a full-course meal, Madeira style: Bom apetite! (Enjoy your meal!)
Appetizing Appetizers
Set the perfect tone for a delicious Madeira meal with a warm bolo do caco. This flat circular wheat flour bread is typical of Madeira and can be found on practically every menu in any authentic establishment on the island. Most often served with a generous dusting of garlic butter and parsley, this Madeiran staple puts your standard garlic toast to absolute shame.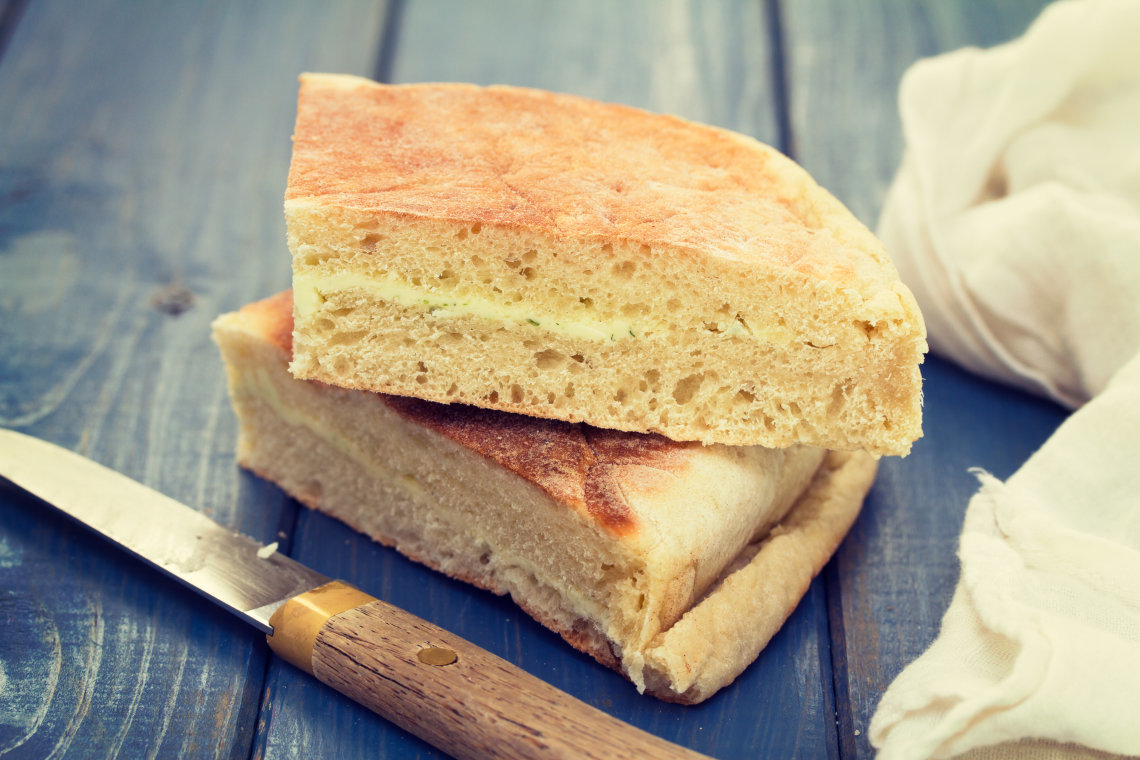 Clearly fans of garlic, Madeirans also love to begin a nice meal with lapas, better known as grilled limpets, most often served with islanders' beloved garlic and a slice (or generous squeeze) of lemon. This traditional specialty dish features seafood most certainly caught fresh from the sea that day and is served in a sizzling hot pan, taken directly from the grill to your table. It simply doesn't get much fresher than that!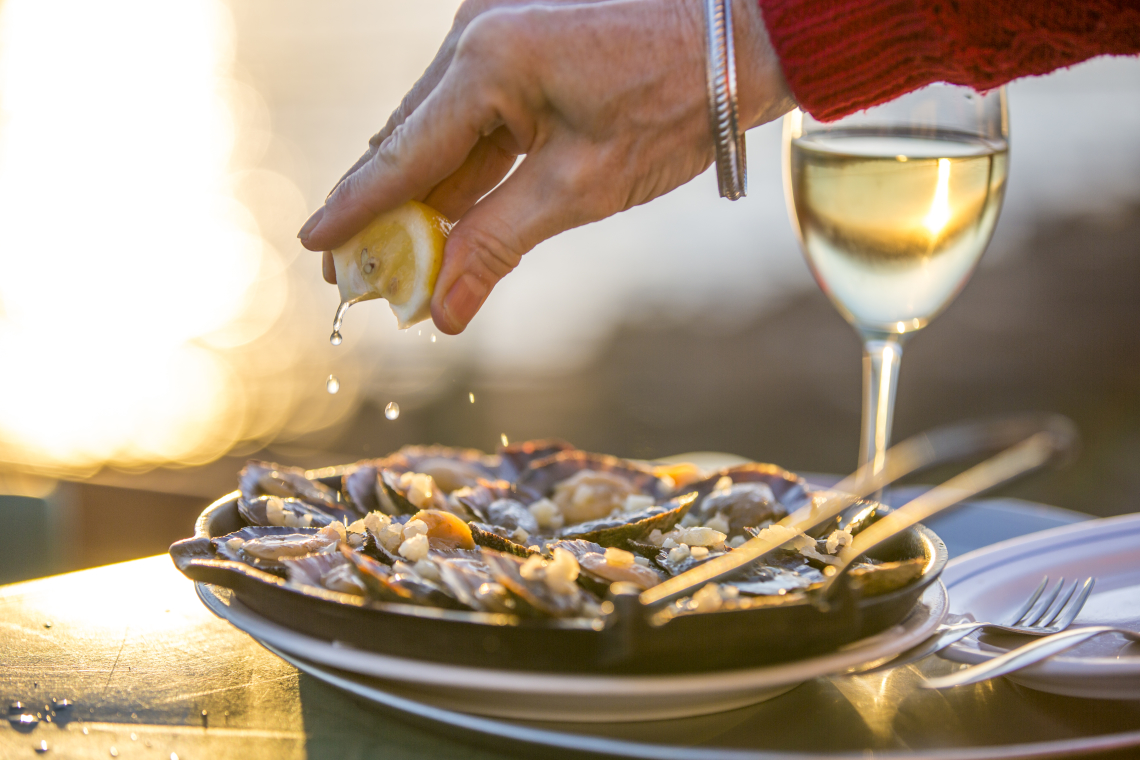 If soups are more your style, an excellent start to your meal in Madeira would be a savory bowl of sopa de tomate e cebola. Translated as tomato and onion soup, this offering is anything but your basic Campbells canned concoction, as the way it is served here will make your mouth water and your lips curl into a satisfied smile. Here in Madeira, the soup is served topped with a poached egg.
Also a hit with both locals and residents alike — and similarly featuring a poached egg — is açorda, a bread-soup made of generous hunks of bread, garlic, poached egg, winter savory and olive oil, with hot water poured over everything and a huge part of the national cuisine scene. If comfort food is what you are after, we'd say that this eggs-ellent dish more than fits the bill.
Now, let's move on to the mains…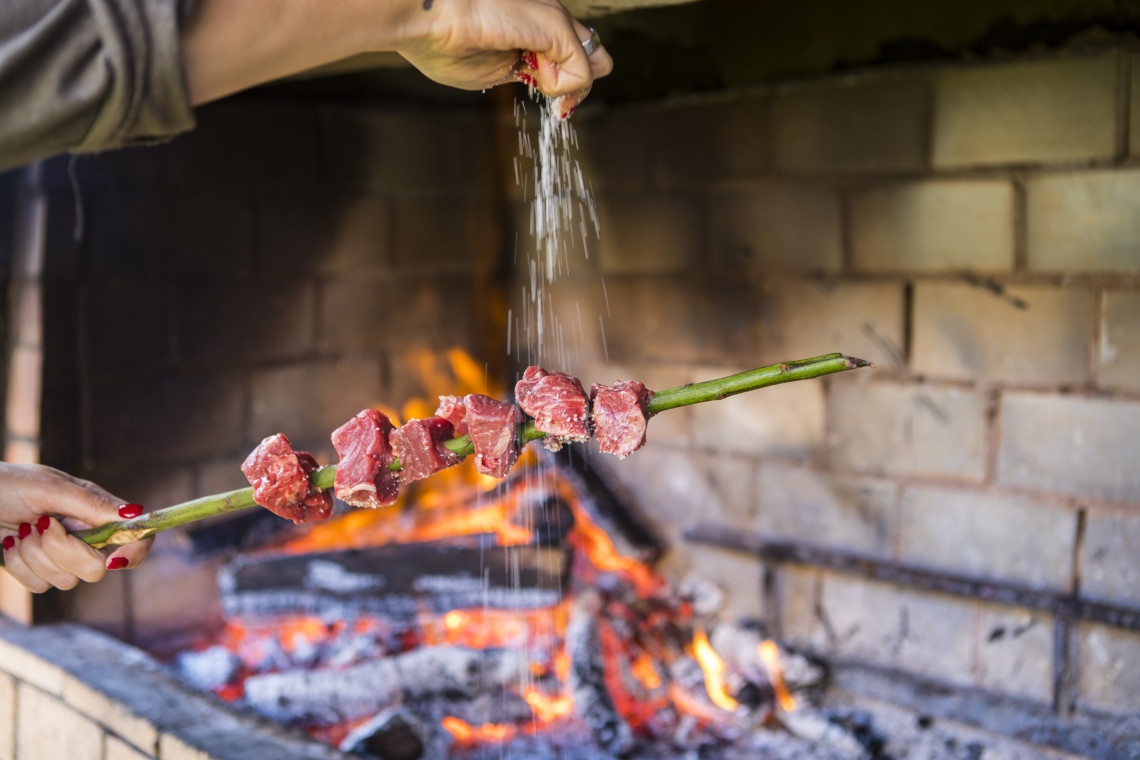 If you have fallen in love with Madeira, take a look at our hassle-free packages that allow you to plan your dream trip to this beautiful destination. Our team of local experts has thoughtfully designed all our packages, ensuring that you don't have to worry about any arrangements. Simply sit back, unwind, and make the most of your vacation!

Culinary Creations for the Carnivores
Meat lovers can rejoice, as Madeira has much to offer in the way of excellent carnivorous cuisine. Among the locals' and visitors' favorites is espetada, which features generous hunks of regional beef seasoned with garlic and salt, then skewered onto a stick (or a branch of bay leaves during festivals and local celebrations) and left to grill over smoldering wood chips.
Also on the menu is carne vinha-d'alhos, which features smaller pieces of pork that have been marinated for more than an entire day in a magical mixture of garlic, wine, and bay leaves, then cooked in the same sumptuous sauce. Although a particular specialty enjoyed over the Christmas holidays, this meal is so yummy, you could get away with indulging in its flavors year-round.
Still, hankering for more meat options? Try the ever-popular picado, an interesting culinary concoction that consists of small portions of beef that have been fried with garlic in a pan (some locals like to add red pepper for a little kick as well), then served family style in one big serving dish accompanied by French fries of all things! It may sound like a peculiar pairing to the foreigner upon first mention, but after one taste, you will truly believe that this pairing is made in heaven (or at least, Madeira, which is pretty close to it!). The coolest part about having this meal —apart from the amazing flavors — is how you eat it, with everyone sharing and eating out of the same dish with a fork or wooden toothpick-like utensil (aptly called a picar). The sense of community this creates is truly special, and perhaps the most perfect portrayal of island life on Madeira.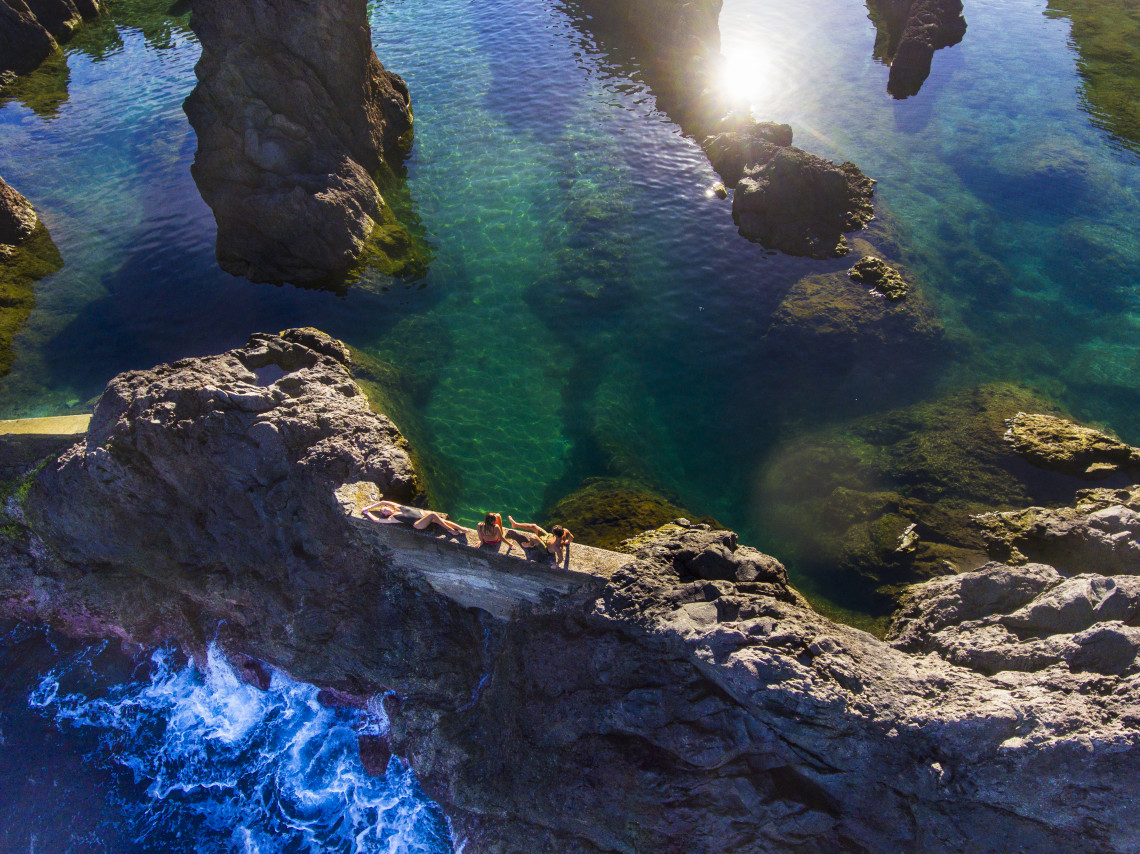 Fresh from the Sea
As the island is inextricably linked to its deeply rooted fishing tradition, the fact that Madeira's menu is filled with an abundance of seafood offerings should come as no surprise. In fact, meals here feature an eclectic kaleidoscope of some of the freshest fish you have ever tasted — including everything from tuna and espada (black scabbard fish) to bacalhau (codfish), gaiado (a regional fish similar to codfish), and even potas (your basic equivalent to a gigantic squid).
We could go on and on about how each type of fish is prepared here, but just to whet your appetite, we'll tease you with a few details, such as how islanders expertly marinate tuna in olive oil, garlic, salt, and oregano before frying it to perfection, OR how they reveal their culinary genius by pairing espada with banana in certain dishes, making for a surprising yet divine combination that will make you feel as if you are dining in the tropics.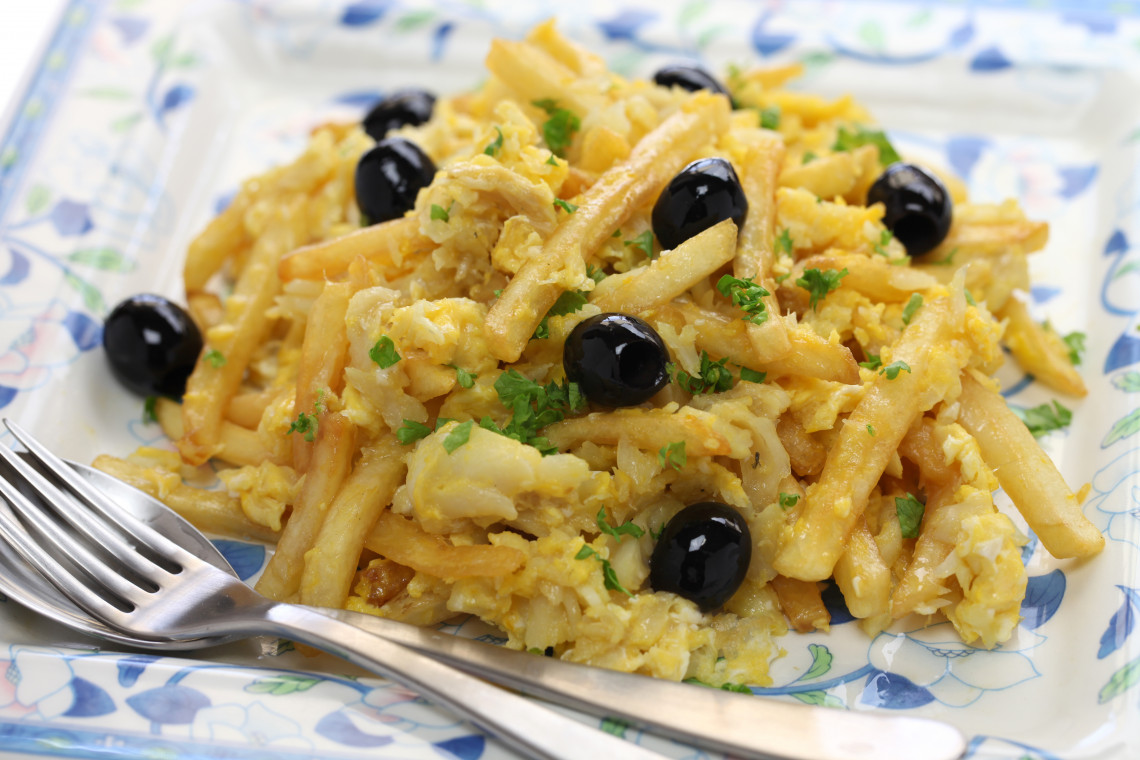 As for the codfish? The ways the islanders prepare this local favorite are nearly limitless, but the most popular methods are pairing it with sliced potatoes and cream (bacalhau com natas), accompanying it with shoestring fries and whisked eggs (bacalhau à Brás), or teaming it with boiled potatoes and caramelized onions (bacalhau à Gomes de Sá).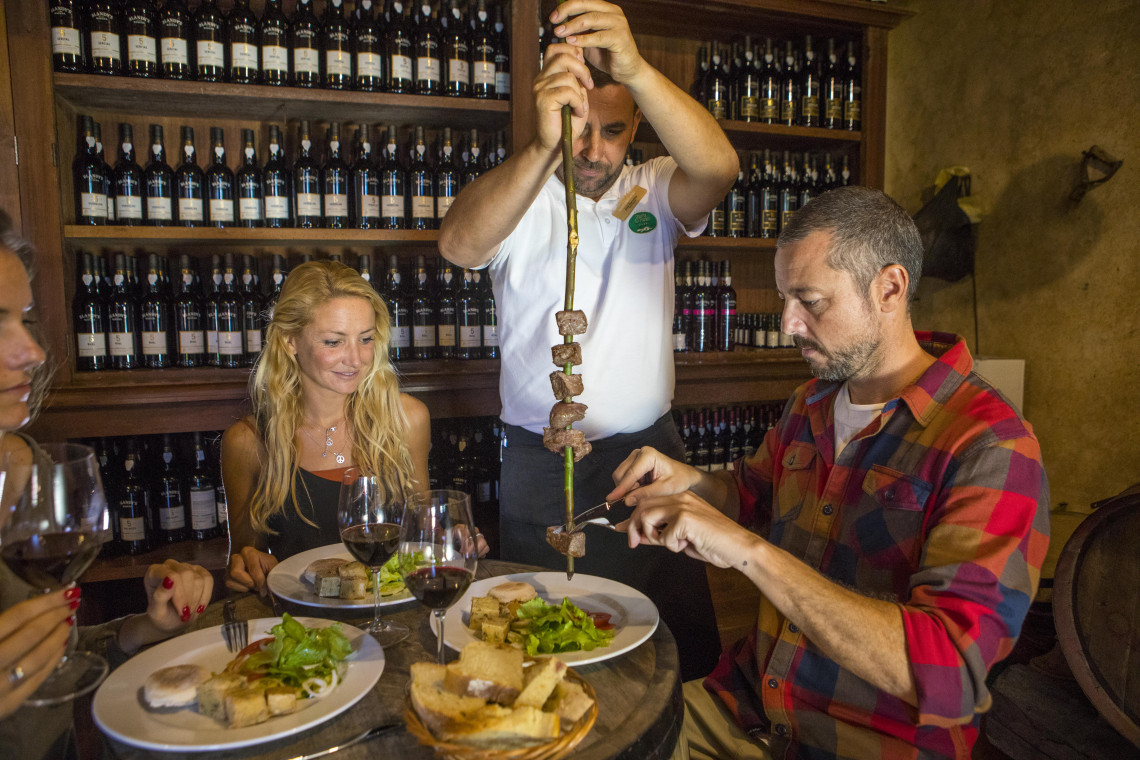 On the Side
A traditional Madeira meal isn't complete without the accompaniment of that perfect side dish. A popular one in Madeira is milho frito, which consists of deep-fried hunks of cornmeal that is a common accouterment to many main dishes. While avid salad aficionados may not find a ton of classical options here, you will have no shortage of amazingly fresh local veggies to suit your fancy on the island menus, including locally grown carrots, green beans, abobrinha (like zucchini), pimpinela (chayote), peas, and many more.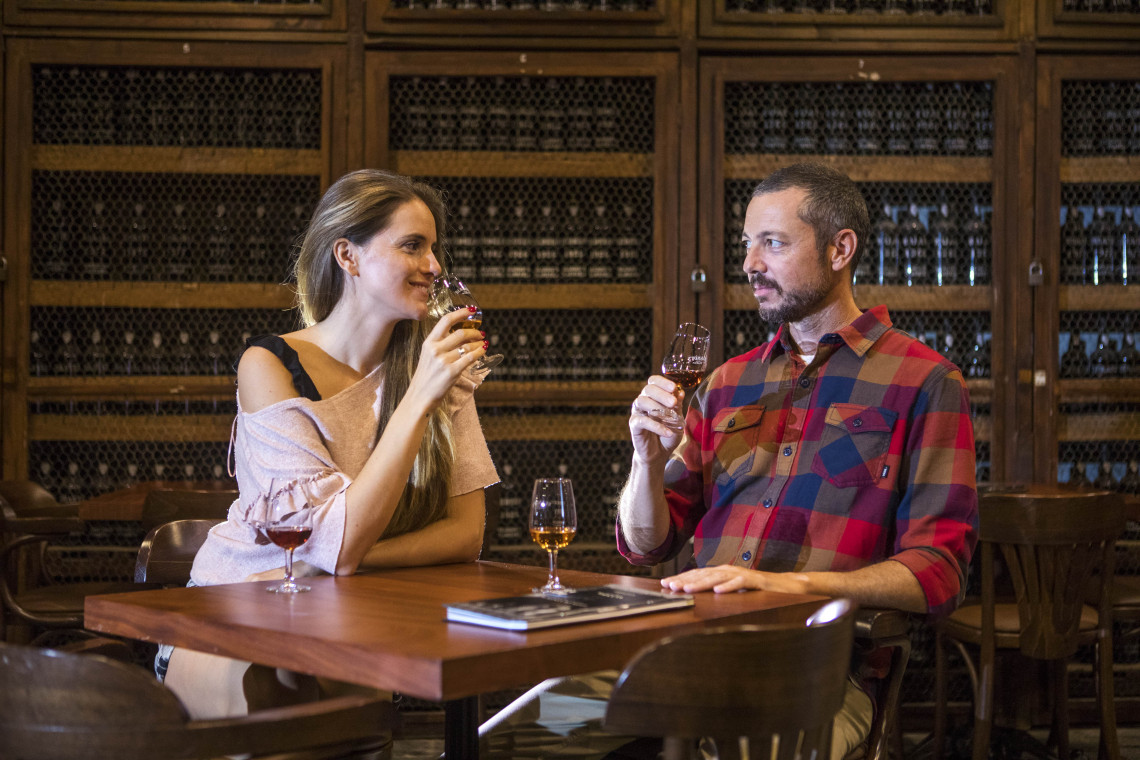 Lip Smacking Libations
You've most likely already heard about Madeira wine, as it is beloved around the world for its truly unique taste. But Madeira also offers other spirits that are sure to send your taste buds into a state of nirvana. Among these offerings is nikita (or niquita), a sweet drink made from a blend of beer, juice, ice cream and fresh pineapple (you can even ask for a non-alcoholic version for your kiddos, which is made only with juice). Also not to be missed is the traditional poncha, a local beverage made with sugar cane spirit, sugar, and either orange juice or lemon juice.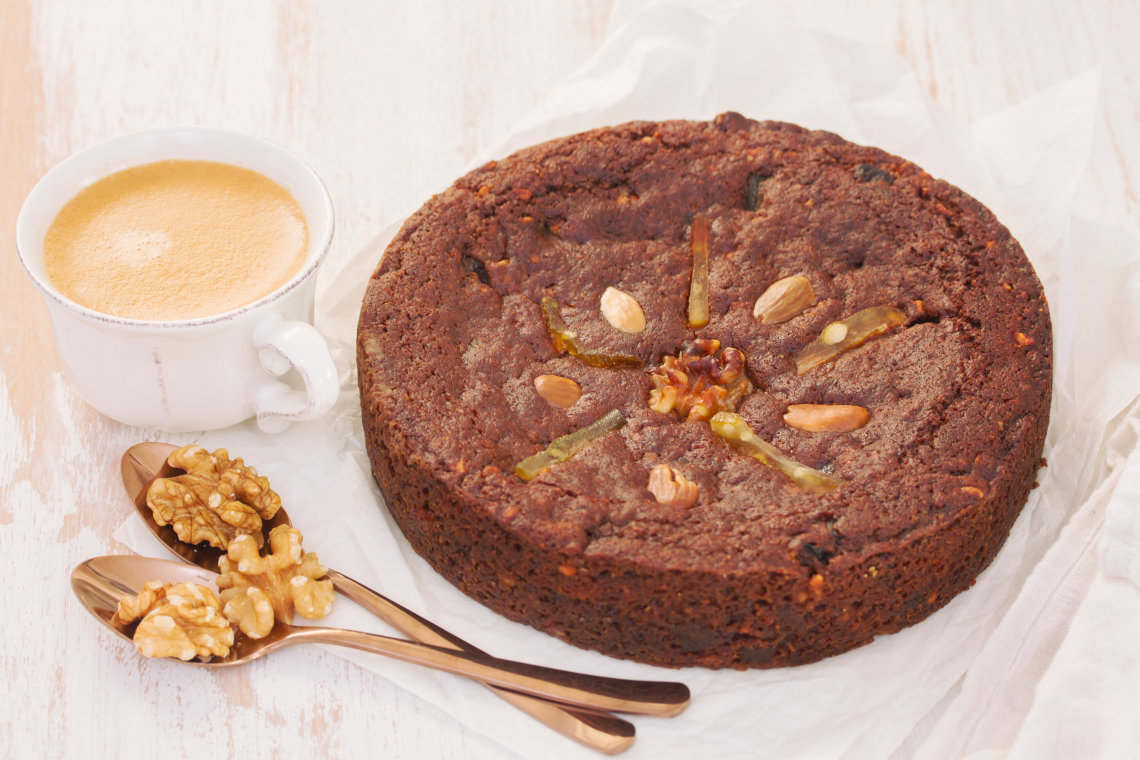 Sweet Endings
It won't take you long to realize that Madeirans like their sweets, specifically fresh-baked goodies from their home ovens or local padaria (for breads) or confeitaria (for cakes). So, what should you order when you get the chance to satisfy your sweet tooth here? The list is so long we can't possibly list all of the amazing options, but just a few of our favorites include queijadas (a small cake made of requeijão (also known as cottage cheese), eggs and sugar), and bolo de mel (also known as honey cake, which just so happens to be Madeira's oldest sweet).
Now that we've teased you with some of Madeira's most sumptuous food and wine options, you're surely jonesing to pack your bags and head straight here to sample all of them yourself! Portugal Getaways is here to help make that happen. Give us a call today and make your delicious Madeira vacation dreams come true.
Discover Madeira Island Your Way: Customizable, Tailor-Made Trips for Your Dream Adventure!
If you're eager to explore Madeira Island at your own pace, we have the perfect solution for you. Our team of specialists will collaborate with you to create a personalized trip that caters to your preferences and budget. Whether you wish to savor the delicious local cuisine, delve into the historic towns, or bask in the sunshine on magnificent beaches, our tailor-made packages provide the flexibility and autonomy to uncover the wonders of Madeira Island at your own rhythm. So, don't hesitate! Get in touch with us now and let us assist you in planning an unforgettable trip to Madeira Island!