Discover Porto Santo Island's Breathtaking Natural Landscapes and Points of Interest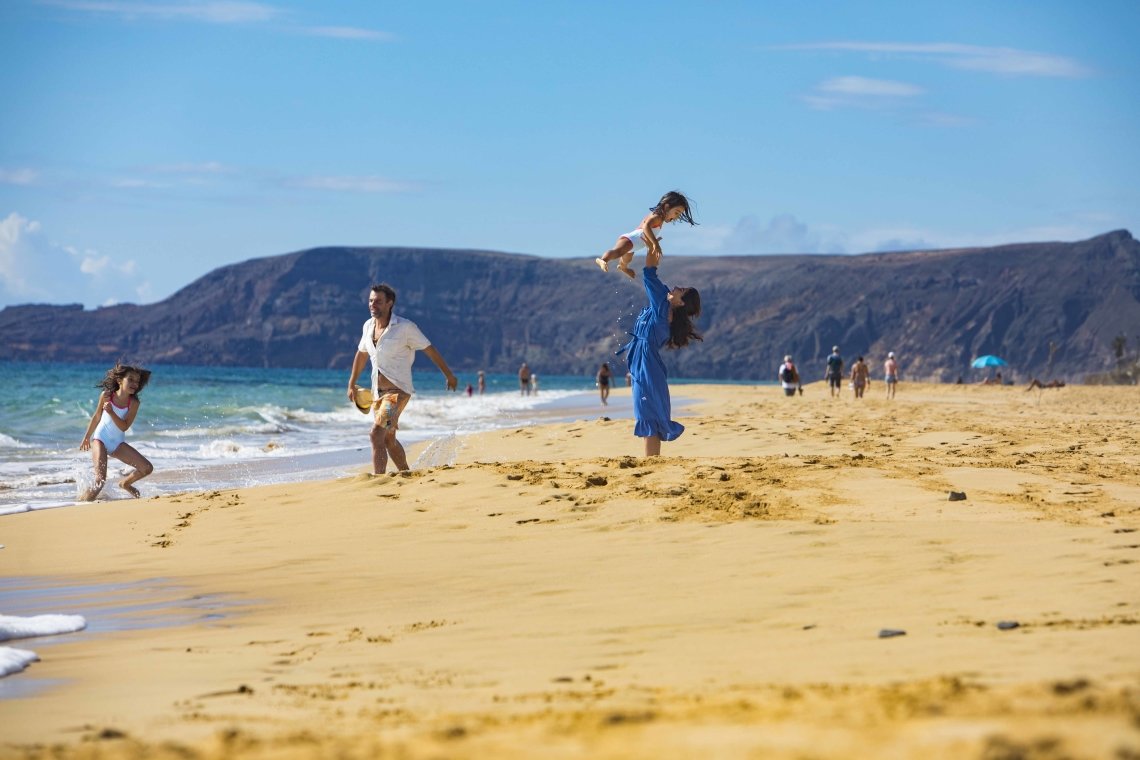 Porto Santo has earned the popular nickname "The Golden Island" for its extensive 9km (5.5 mi) stretch of shoreline with soft, golden sands and warm, crystal clear waters. Voted "Best Sand Dune Beach" in the competition for "7 Wonders - The Beaches of Portugal", it's not hard to see the appeal of this beautiful beach. Not only is it relaxing for beach bums, but the sands of Porto Santo Beach are said to have natural healing properties, scientifically proven to help in the treatment of musculoskeletal diseases. The minerals found in the seawater also help your body recover from stress and fatigue.
Explore Zimbralinho Beach: A Hidden Gem on Porto Santo's Coast
This hidden gem is a part-beach, part-ocean pool and is tucked neatly away inside a small cove, surrounded by steep, rocky cliffs that protect it from any harsh winds. Visitors must descend a steep set of stairs to get to this beach, but the hike is well worth it. Zimbralinho Beach's deep turquoise waters keep their dreamy Caribbean shade of blue in any weather. When visiting this beach, be sure to bring your snorkeling mask so you can fully appreciate the thousands of fish in what feels like your own personal aquarium.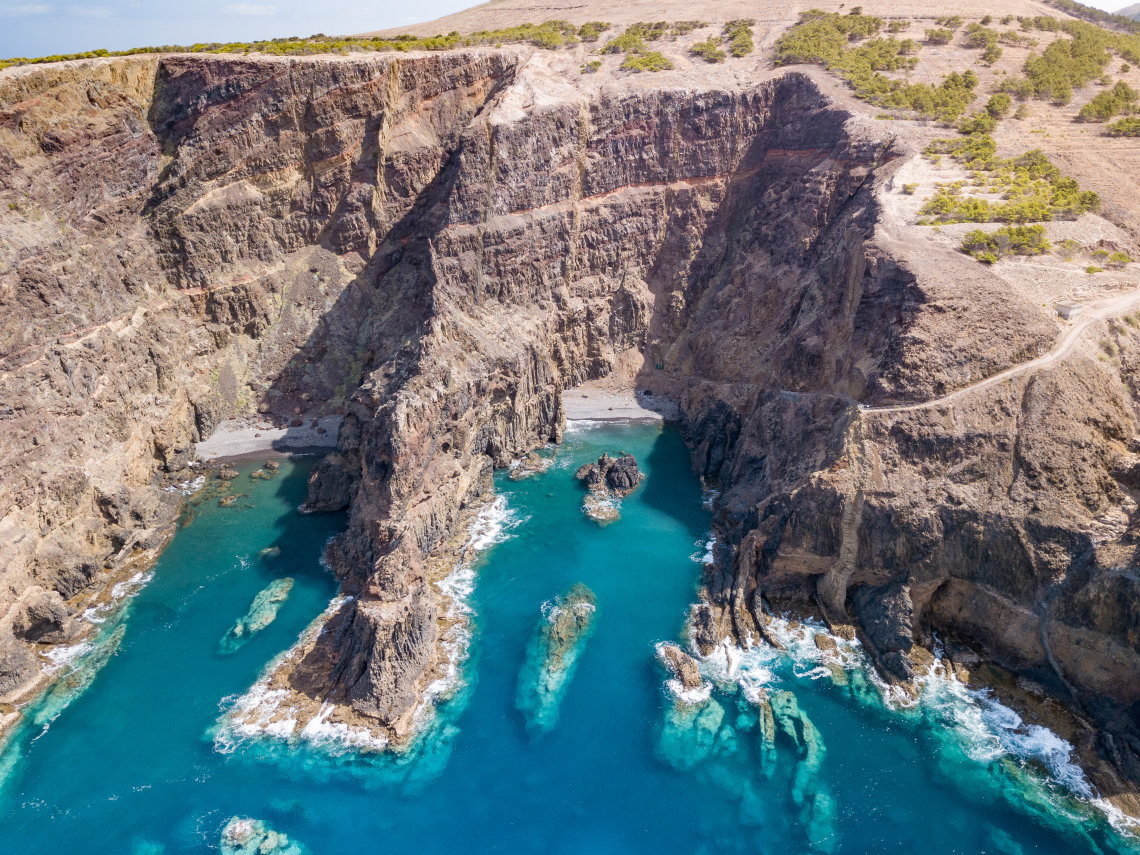 Ponta da Calheta Beach: The Perfect Family Getaway on Porto Santo Island
The western point of the island is home to another magical golden sand beach known for being a fabulous place to watch the sunset. Although it is a bit of a rocky beach, the gorgeous views of the Ilhéu da Cal can't be beaten and they can be enjoyed from the shore or while enjoying a fresh seafood meal in a nearby restaurant.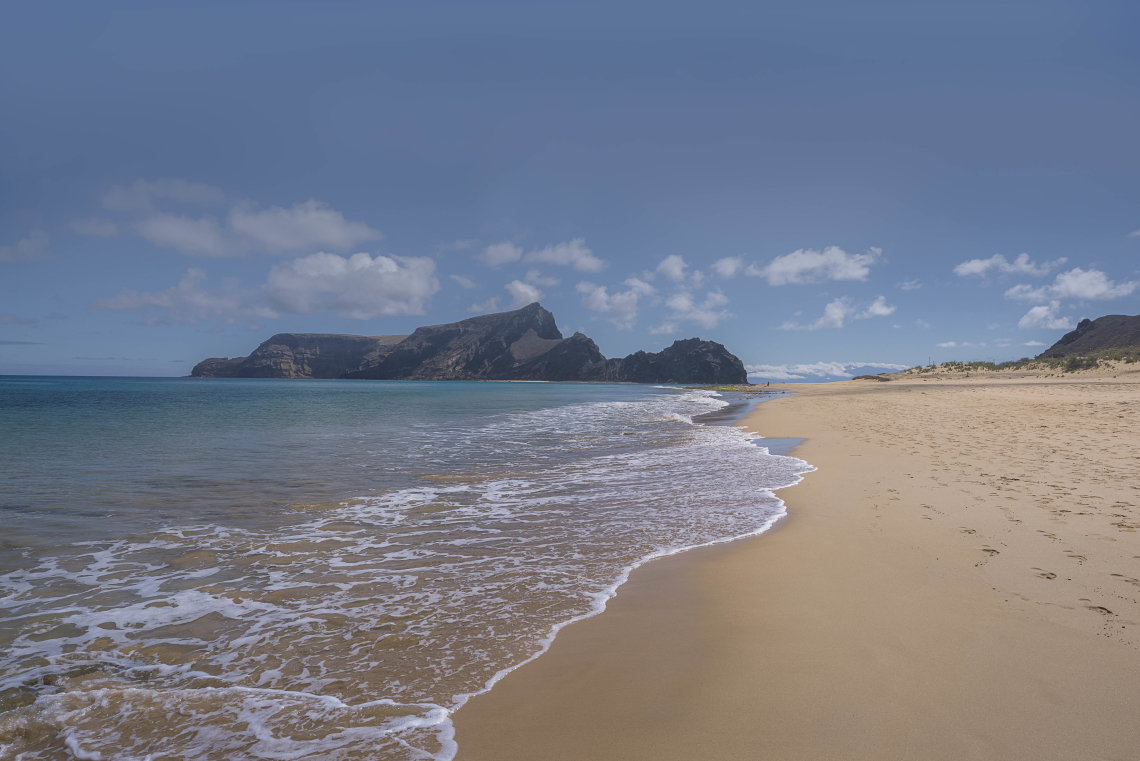 If you have fallen in love with Madeira, take a look at our hassle-free packages that allow you to plan your dream trip to this beautiful destination. Our team of local experts has thoughtfully designed all our packages, ensuring that you don't have to worry about any arrangements. Simply sit back, unwind, and make the most of your vacation!

Pico de Ana Ferreira: A Breathtaking Geological Wonder in Porto Santo
The former quarry site of Pico de Ana Ferreira is also Porto Santo's highest point, with columnar jointings reaching 283m (928ft) in height. This light grey structure was caused by the contraction stresses generated during the cooling of magma inside a volcanic duct. The resulting consolidated magma rock - mugearite - being more resistant than the surrounding rocks, survived erosion, while the material around it disappeared over time. It was an old quarry whose stones were being used in the construction of a hotel until this type of geological formation was noticed and safeguarded.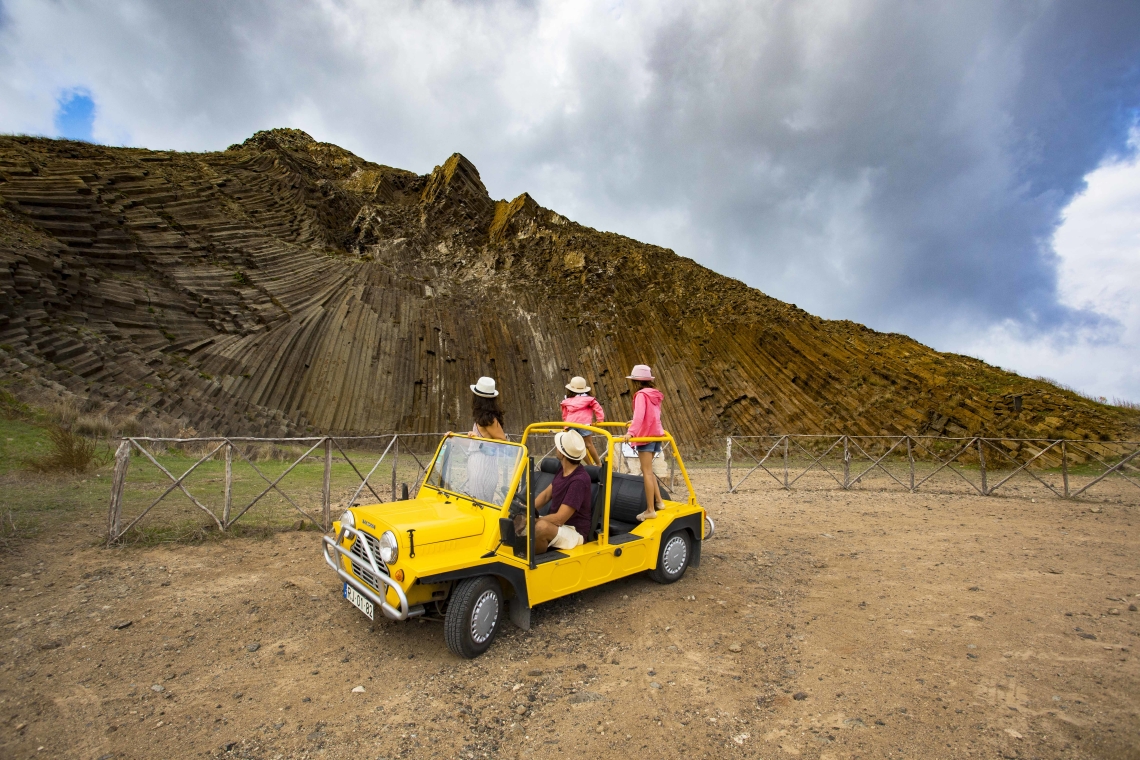 Porto dos Frades Beach: A Tranquil Oasis for Beach Lovers in Porto Santo
Another ocean retreat at Porto Santo Island is Porto dos Frades, a small sand and rock beach with the same sense of peace and tranquility as the others-- or maybe a bit more. The path Serra de Fora, where it is located, is a favorite among the island's hikers and cyclers. Aside from a refreshing swim in the Atlantic, visitors can also visit the old salt pans for a better understanding of the ancient lifestyle on the island.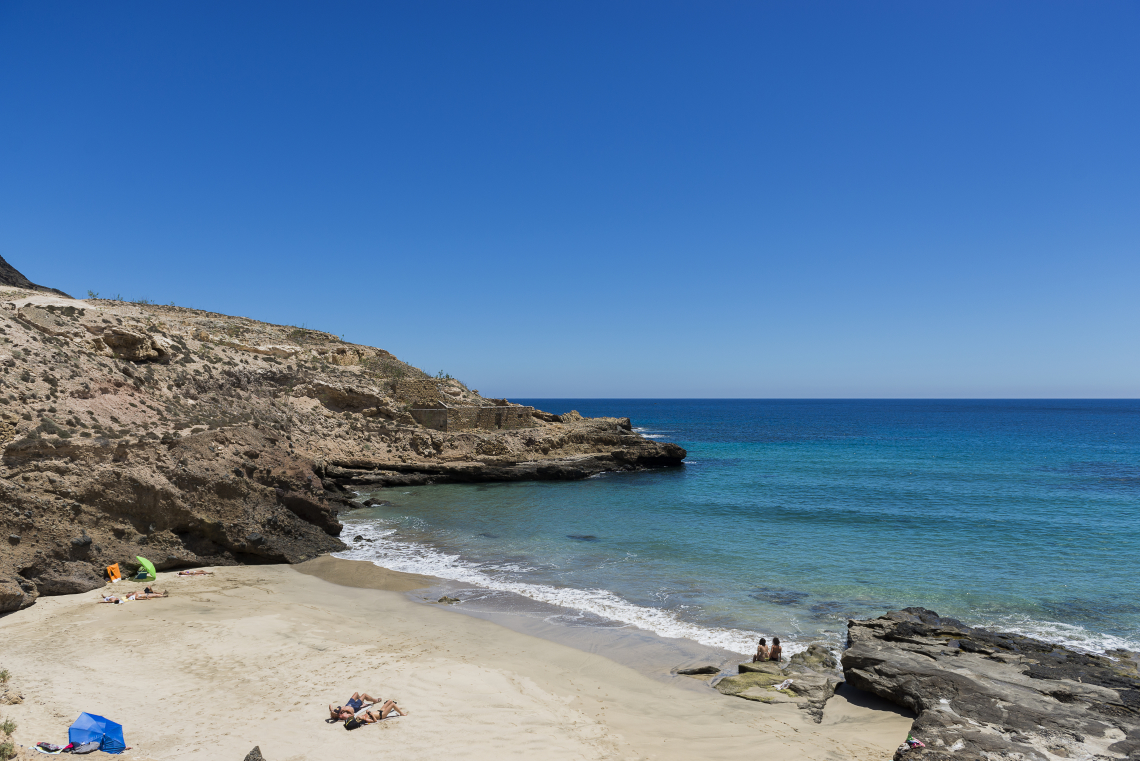 Salema Beach & Natural Pools: A Unique Coastal Experience in Porto Santo
In the opposite direction of Porto Santo Beach lies one of the island's greatest gems. Head to Salemas Beach in Porto das Salemas to enjoy the most breathtaking natural pools in this small, charming bay, where the locals claim the water is bluer than anywhere else in the archipelago. Visitors can only access this beach by foot through an old dirt road that can get quite steep on the way back up.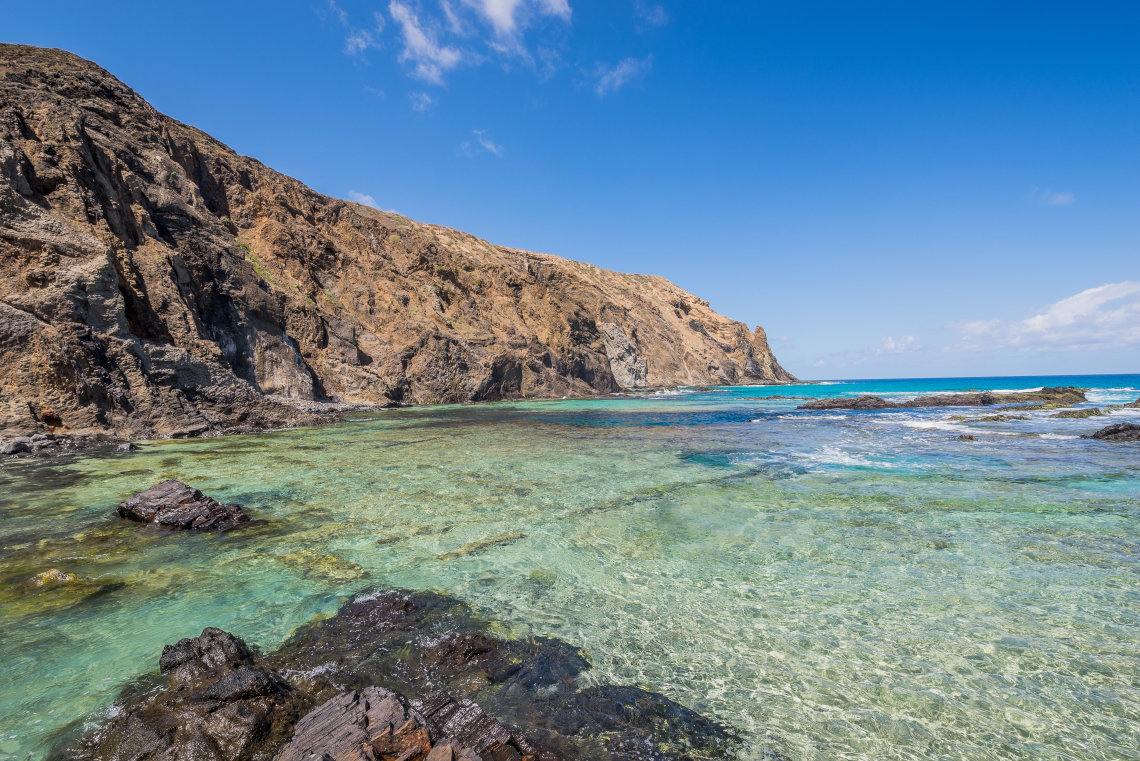 Discover the Charm of Moinhos da Portela
Though the island of Porto Santo is quite small, warm, and dry, it is very hilly in places that can cause it to be pretty windy. The island's first settlers took advantage of their climate by building many windmills across the island. Some of the moinhos (windmills) of the island are small wooden or tin structures, but the larger ones were built of stone. Three of the island's remaining windmills stand proud along the coast in Portela, where visitors can also enjoy the beautiful scenery from the nearby viewpoint.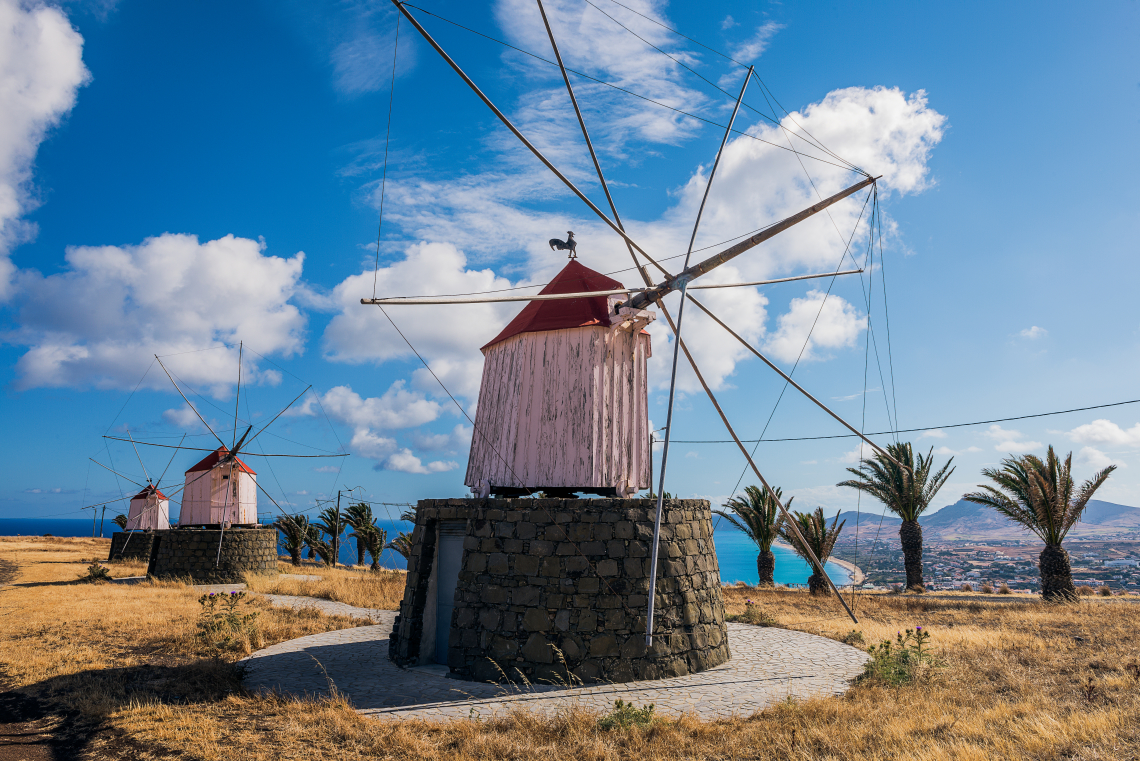 Discover Madeira Island Your Way: Customizable, Tailor-Made Trips for Your Dream Adventure!
If you're eager to explore Madeira Island at your own pace, we have the perfect solution for you. Our team of specialists will collaborate with you to create a personalized trip that caters to your preferences and budget. Whether you wish to savor the delicious local cuisine, delve into the historic towns, or bask in the sunshine on magnificent beaches, our tailor-made packages provide the flexibility and autonomy to uncover the wonders of Madeira Island at your own rhythm. So, don't hesitate! Get in touch with us now and let us assist you in planning an unforgettable trip to Madeira Island!