Experience Luxury and Nature in One Destination: Madeira Island!
When it comes to choosing the place of your escape and hopping on that jet, your choice should be one worthy of what you deserve: The Ultimate Luxury Locale. What is this magical destination? We are talking about Portugal's Madeira Island.
When one thinks of an ideal escape, islands automatically come to mind. Why? Because islands present the perfect getaway from your everyday life: These locales are literally separated from the mainland by a crystal blue sea, ensuring you are an ocean away from it all! Sounds like heaven, right?
Closer Than You Might Think
Not only is Madeira an excellent choice for those seeking the ultimate luxury escape due to the fact that it is an island tucked amid the Atlantic, but it is also a winning bet because of its accessibility. Offering the best of both worlds, Madeira is removed enough to make you feel as if you have stepped into another world entirely, yet getting there is surprisingly simple, and fast, thanks to easy direct connections offered from both mainland Europe and the United States! In fact, there has been a surge of interest in travel to this unique archipelago by Americans recently thanks to these easier and more convenient flight connections. It's a win-win. After all, who doesn't love having the best of both worlds? It's like getting to have your cake, and eat it too!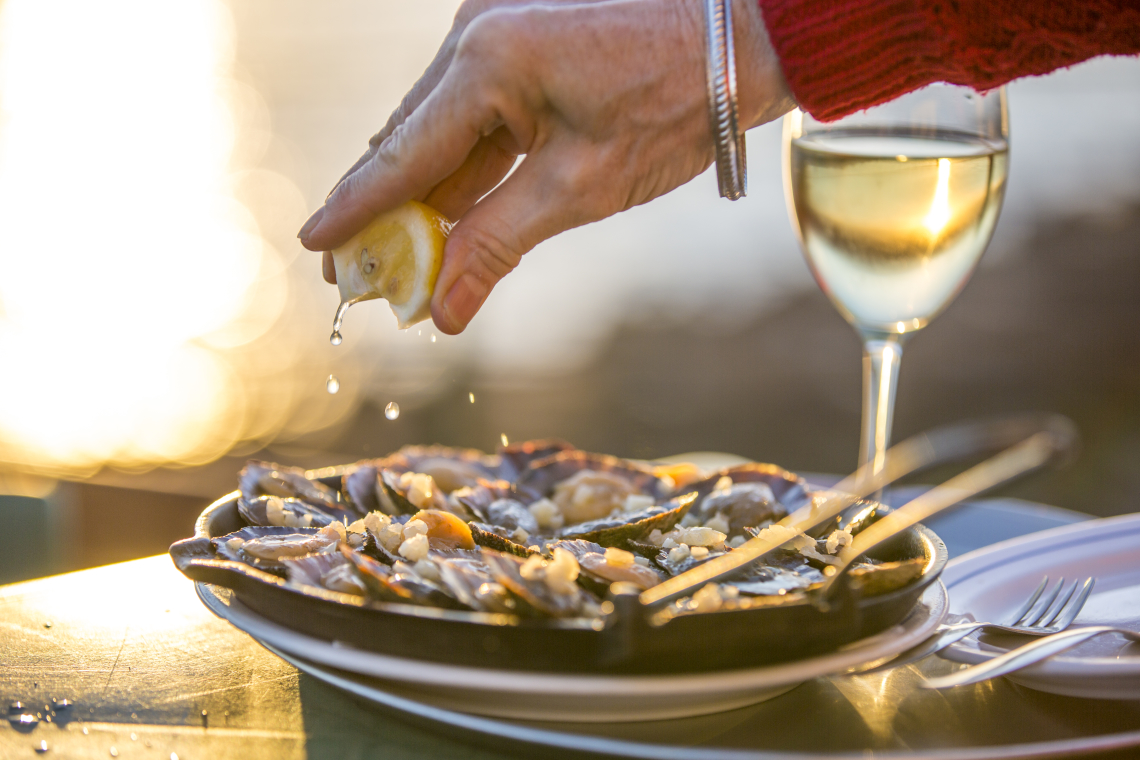 Discover The Delightful Cuisine of Madeira Island
And speaking of eating, the cuisine found in this enchanting island archipelago is yet another reason it is the ideal luxury getaway. Gourmet food abounds, with local cuisine laced with regional flavors and flare now enticing visitors to Madeira´s shores from across the globe. Yes, there really are travelers who journey to this island haven just to indulge in its sensational array of local offerings. With fabulous restaurants that rival any Michelin-starred setup, even the pickiest foodie and culinary connoisseur will find menu items to please their discerning palates.
Among the amazing and appetizing local specialties, you can look forward to sampling while visiting this island paradise include: the freshest fish ever featured on a plate, fresh-baked regional bread that beats any world-renowned bakery, rich and delicious desserts, hearty stews, exotic fruit-filled fare, and libations that are real luxuries for your taste buds, local Madeiran wine and the island´s signature drink, a flavourful punch known as Poncha. And that's just for starters, but we wanted to tease you and whet your appetite by offering at least a small snippet of what you can expect. You could safely say that you will be more than pleased with all that Madeira brings to the table, literally!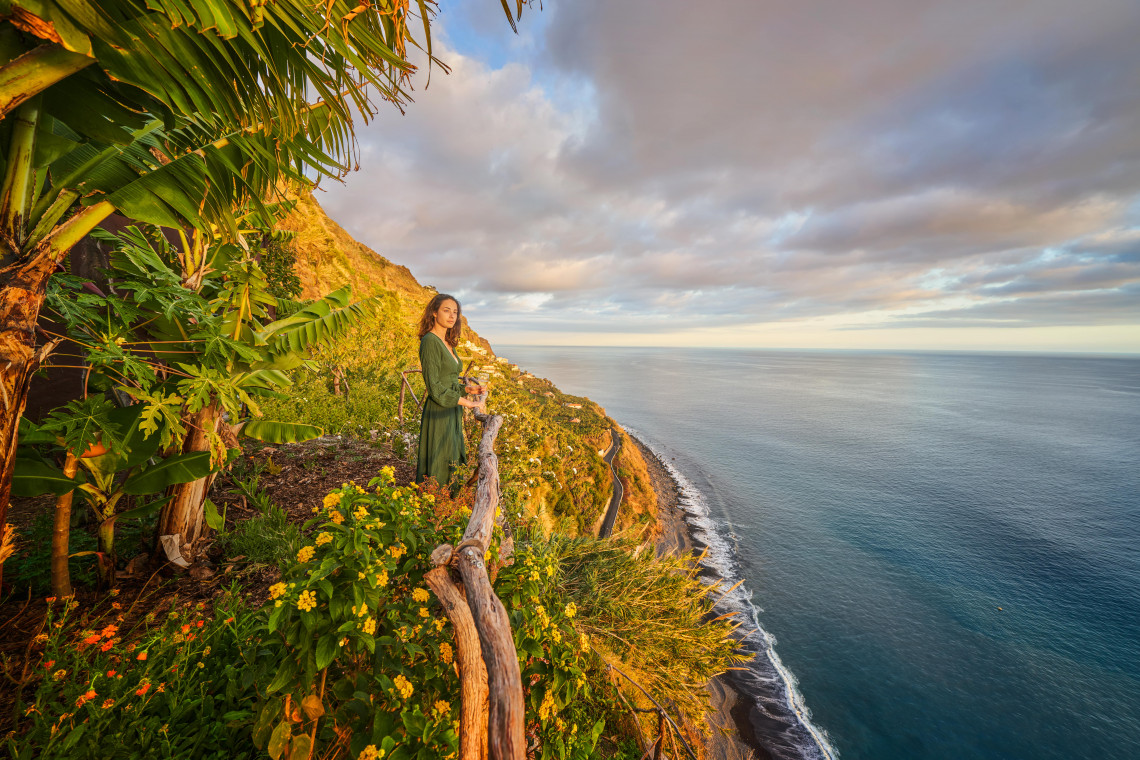 The Ultimate Destination for Relaxation and Enjoyment: Madeira Island's Idyllic Climate
When you think of luxury, you think about one main thing: It´s all about YOU. The epitome of luxury is having the best of the best, and doing and having whatever makes YOU happy. The fact that Madeira enjoys a subtropical climate and boasts amazing beaches and stunning scene scapes makes it ideal for doing whatever it is that your heart desires, and doing it in style. Do you want to spend your vacation simply relaxing on the beach while working on your tan and soaking up the sun? You absolutely can. Does heading to a five-star spa to be pampered and spoiled for the entire day sound more delicious to you? Madeira´s spa scene is alive and well, sure to make you feel like a queen (or king!) What about outdoor adventures? Madeira offers them in abundance, but not just any outings — only the best of the best, with luxurious yacht tours, elite hiking excursions with private guides, wine tours with expert sommeliers, and much more. The sky is really the limit in this island enclave. You really just have to ask yourself, what's your pleasure?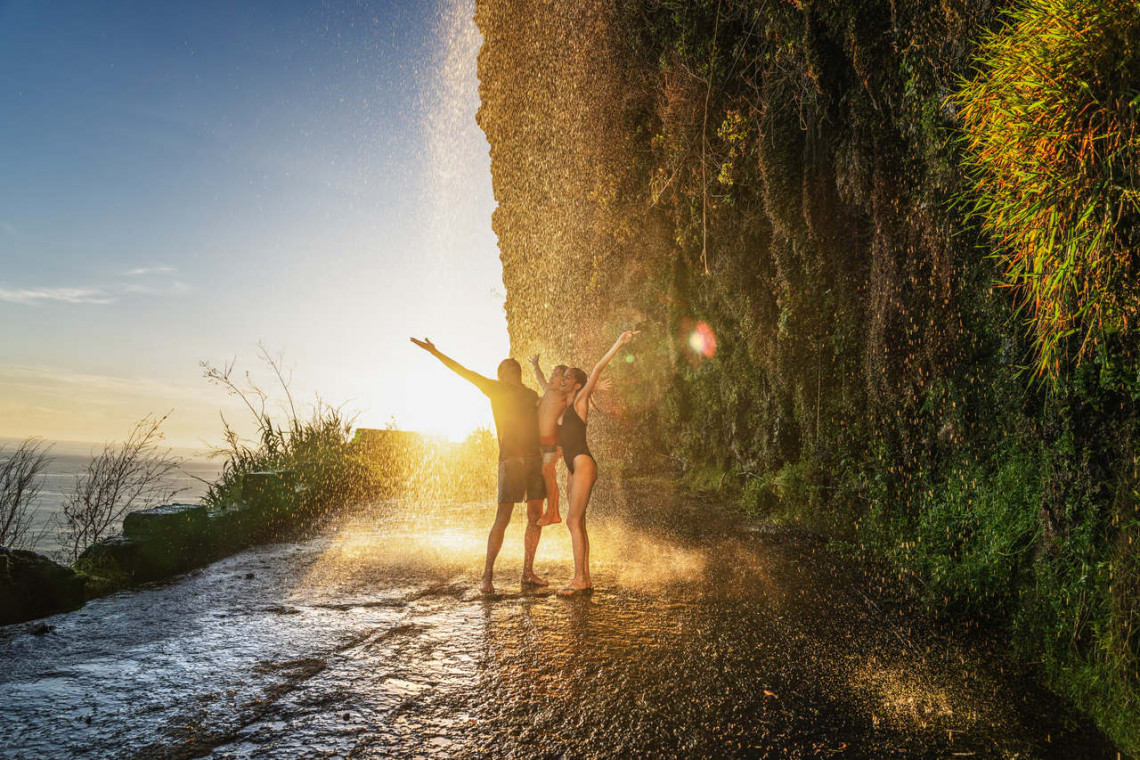 If you have fallen in love with Madeira, take a look at our hassle-free packages that allow you to plan your dream trip to this beautiful destination. Our team of local experts has thoughtfully designed all our packages, ensuring that you don't have to worry about any arrangements. Simply sit back, unwind, and make the most of your vacation!

Ready to Plan Your Escape?
While you may know what sets your heart fluttering and makes your spirit soar, it isn't always easy planning an entire trip, especially when you have never been to the actual destination before. And even if you have visited the locale, taking the time to handle every single nitty-gritty detail can really put a damper on things. And who has the time?
The good news is that Portugal Getaways has taken the time to do all the legwork for you, offering you a carefully curated travel package featuring only the most luxurious and over-the-top island accommodations and experiences to ensure that your Madeira escape lives up to your wildest luxury dreams. And the best part? All you have to do is enjoy every moment. So, what can you look forward to when choosing our Ultimate Luxury Island Escape package? We're glad you asked…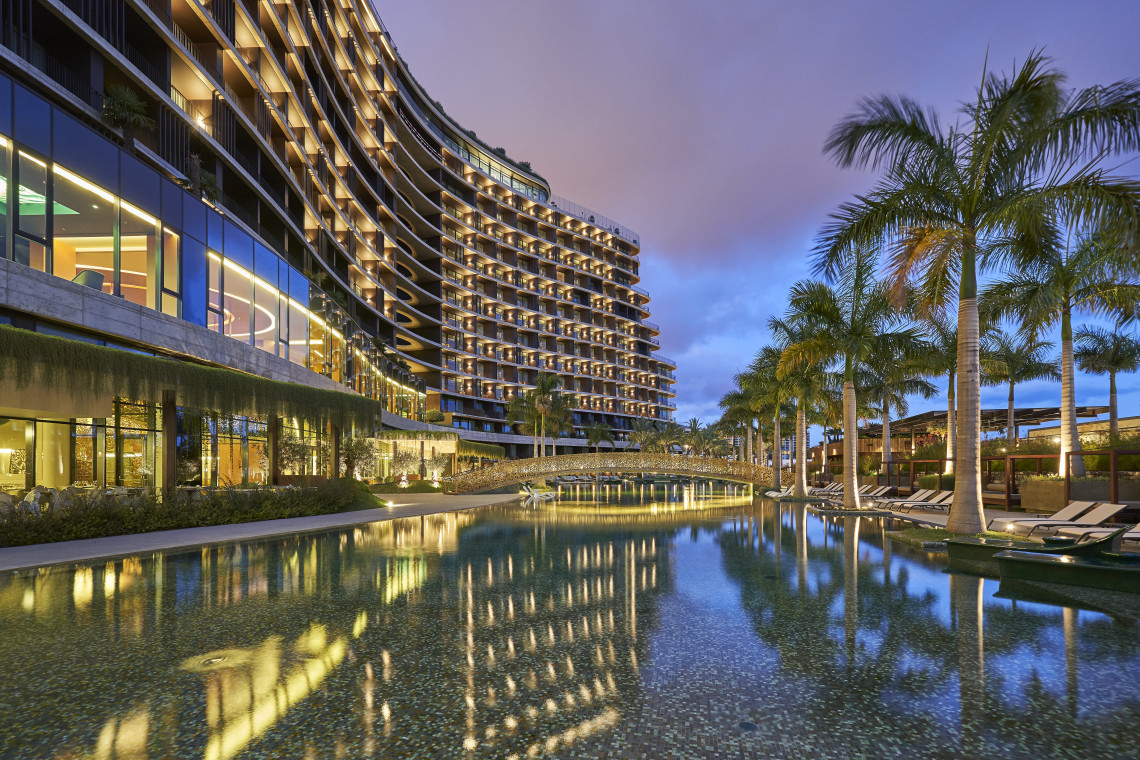 About the Hotel
First things first: We want to talk about accommodations. Your environment is of the utmost importance, as it directly affects your soul and spirit. The aesthetics must exude style, yet still resonate pleasantly with your senses, promoting peace while still signifying a cool chicness and unflappable sense of luxe fashion. Domenico de Sole said it best when he explained: "Luxury is the balance of design, in the sense of beauty and highest quality." We couldn't have written a better synopsis of what we were looking for when selecting the home away from home in Madeira.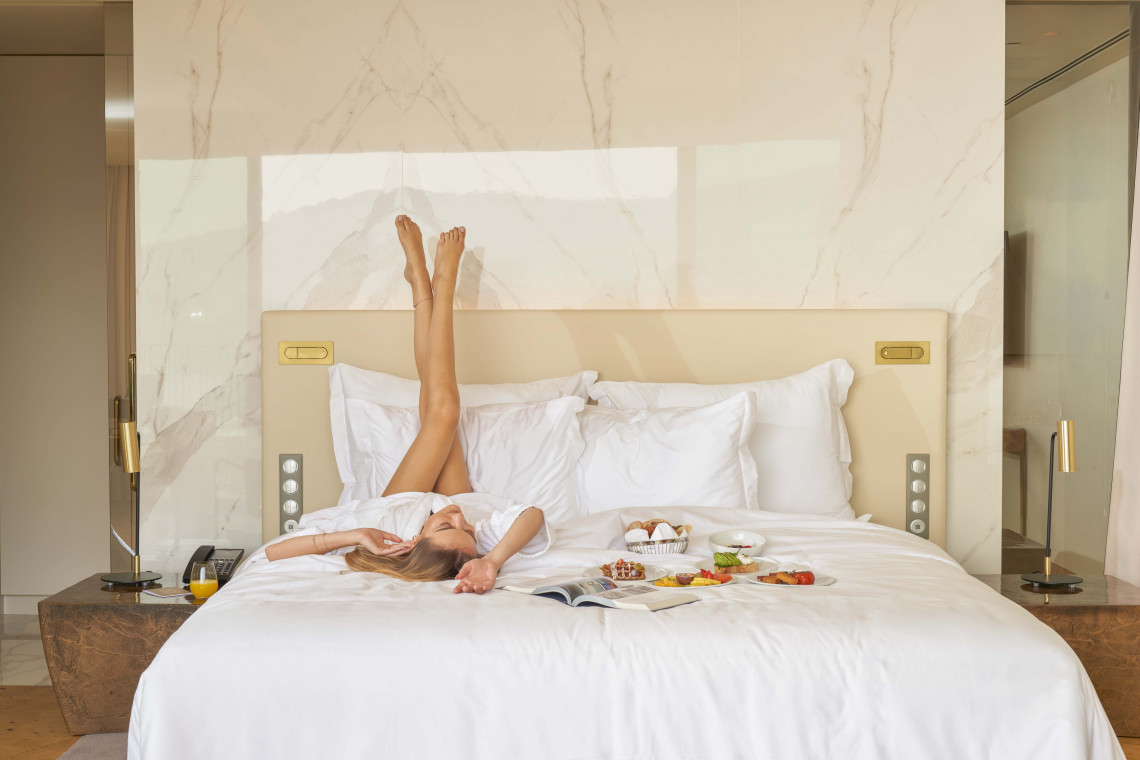 That is why we have selected the stunning Savoy Palace for your luxury stay. Since its opening in 2019, the Savoy Palace has cemented itself as Madeira´s premiere accommodation. In fact, the glamorous hotel is so impressive that it has earned itself the recognition of being the island´s first member of Leading Hotels of the World.
Under the capable direction of world-famous designer Nini Andrade Silva, the Savoy Palace was transformed from a previous, historical site to its present grandeur — a high-end luxury resort featuring custom-designed décor that dazzles.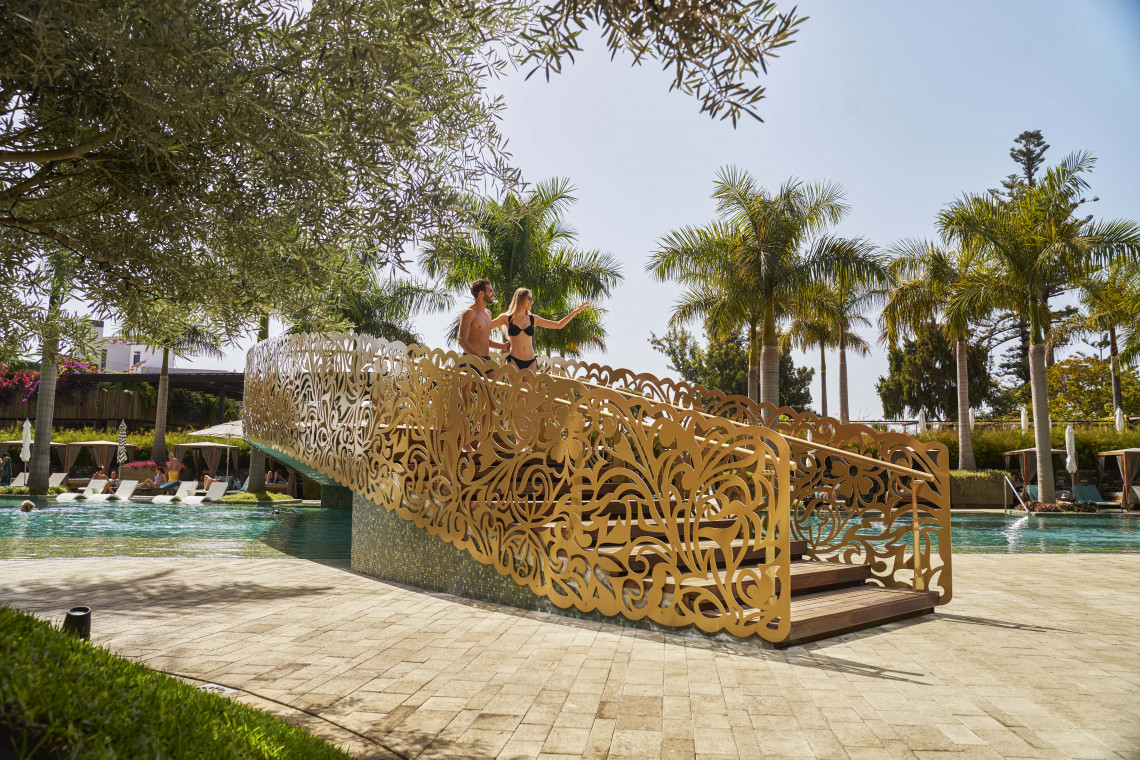 Towering over its lesser-known competitors, the regal 15-floor hotel commands your attention and attracts the envy of all who only wish they could stay in one of its luxurious suites. The perfect blend of high class, refinement, modern comfort, and warm hospitality, the Savoy Palace prides itself on its ability to offer each guest a unique and unforgettable experience. Featuring spectacular ocean views and lavish gardens, the hotel design combines a bold and modern style with historic elements--the result of which is absolute luxury and perfection.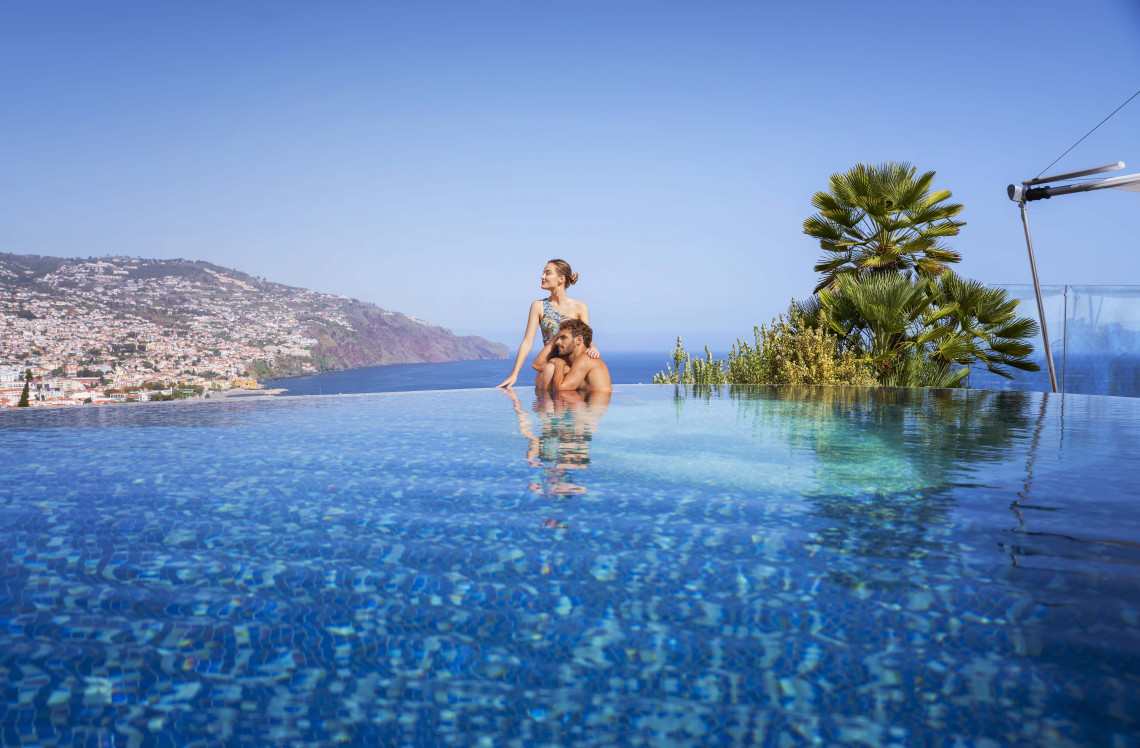 For the ultimate luxury experience, the Savoy offers premium suites for your stay, where you can wake up to a private pool right at your balcony and enjoy access to the Jacarandá Premium Lounge & Club and Laurea Spa, as well as myriad other high-class delights. The onsite Alameda restaurant will also not disappoint, and guests will be especially enamored by the biggest spa in the North Atlantic, two amazing pool areas, and even a swanky cigar lounge.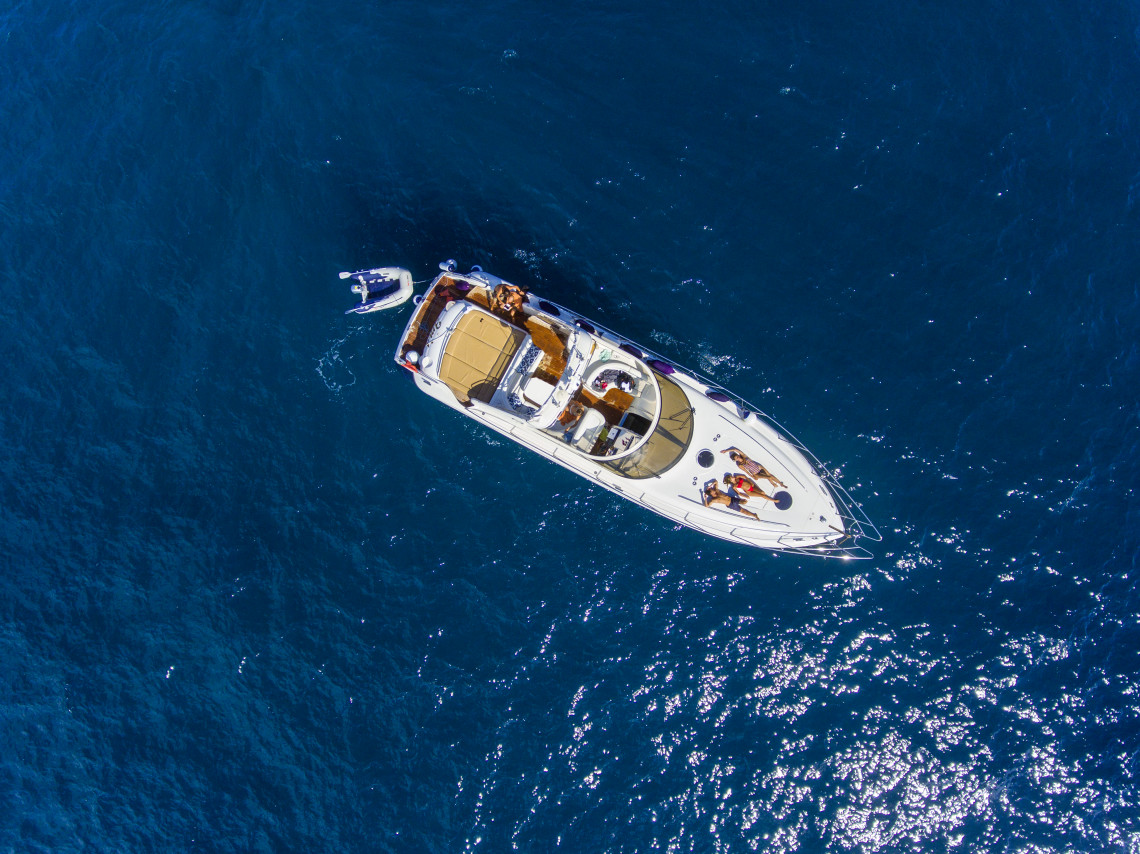 About Your All-Inclusive Experiences
You'll be flying non-stop from New York City's JFK Airport to Cristiano Ronaldo Airport in Madeira Island, an approximately 7-hour flight, after which you will enjoy a unique travel package featuring the absolute best that Madeira Island has to offer in terms of top luxury accommodations and experiences.
You'll be staying at one of the most luxurious and exquisite hotels in Madeira Island - the Savoy Palace, located right in the choicest spot of downtown Funchal. Breakfast is included during your stay, as well as an amazing hotel suite that stuns. You'll be treated to a VIP welcome, and pampered throughout the rest of your stay. Also included in your luxury adventure is a full-day private yacht tour off the beautiful coast of Madeira Island.
This travel deal even includes private luxury transfers to and from the airport, which means you literally won't have to worry about a thing, as we have taken care of everything for you.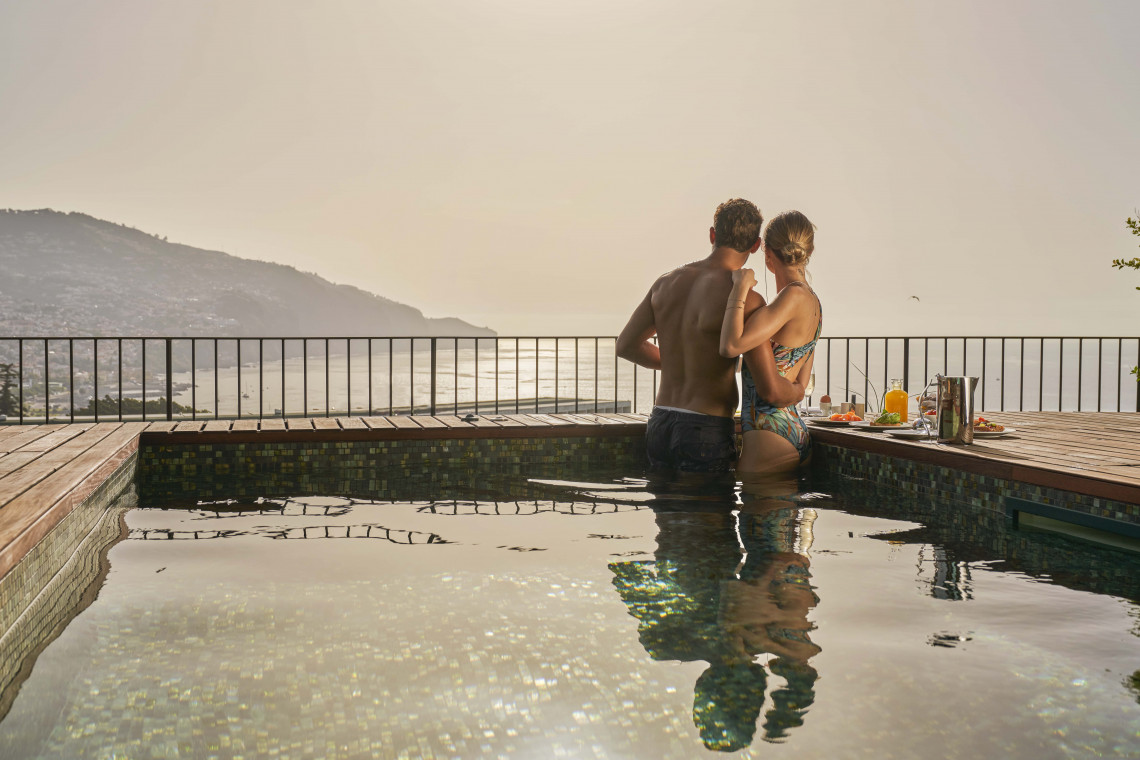 Want Even More Luxury?
Still, want to elevate your luxury experience and make it even more magical? We give you the option to add numerous luxury experiences to make even more epic memories in Madeira. Among our carefully curated once-in-a-lifetime excursions are: a full-day luxury yacht experience off the coast of Madeira Island, a private VIP Range Rover Sports tour that includes a safari, Levada walks, and sparkling wine at sunset, or a gourmet food experience on a private yacht, complete with a 4-course tasting menu created by culinary master Filipe Janeiro, better known as "Seu Chef".
Not sure what to choose? No problem! You can always ask one of our certified experts for even more recommendations. The sky is really the limit on luxury, right? And Madeira has options to appease even the most discerning traveler.
So, are you ready to come and experience this dreamy island for yourself and finally treat yourself to the luxury getaway you deserve? We're here to make it happen. Contact us today and let us create your ideal vacation getaway.
Discover Madeira Island Your Way: Customizable, Tailor-Made Trips for Your Dream Adventure!
If you're eager to explore Madeira Island at your own pace, we have the perfect solution for you. Our team of specialists will collaborate with you to create a personalized trip that caters to your preferences and budget. Whether you wish to savor the delicious local cuisine, delve into the historic towns, or bask in the sunshine on magnificent beaches, our tailor-made packages provide the flexibility and autonomy to uncover the wonders of Madeira Island at your own rhythm. So, don't hesitate! Get in touch with us now and let us assist you in planning an unforgettable trip to Madeira Island!