Embrace the Island's Charm and Beauty
The argument could be made that Madeira is easily one of Europe's most underrated destinations. Though the small island chain has been on the radar of sun-seeking travelers from the UK and Northern Europe for about a century, it's remained largely un-buzzed about and left off the wanderlust lists of travelers from North America and other parts of the world. But, that's all about to change.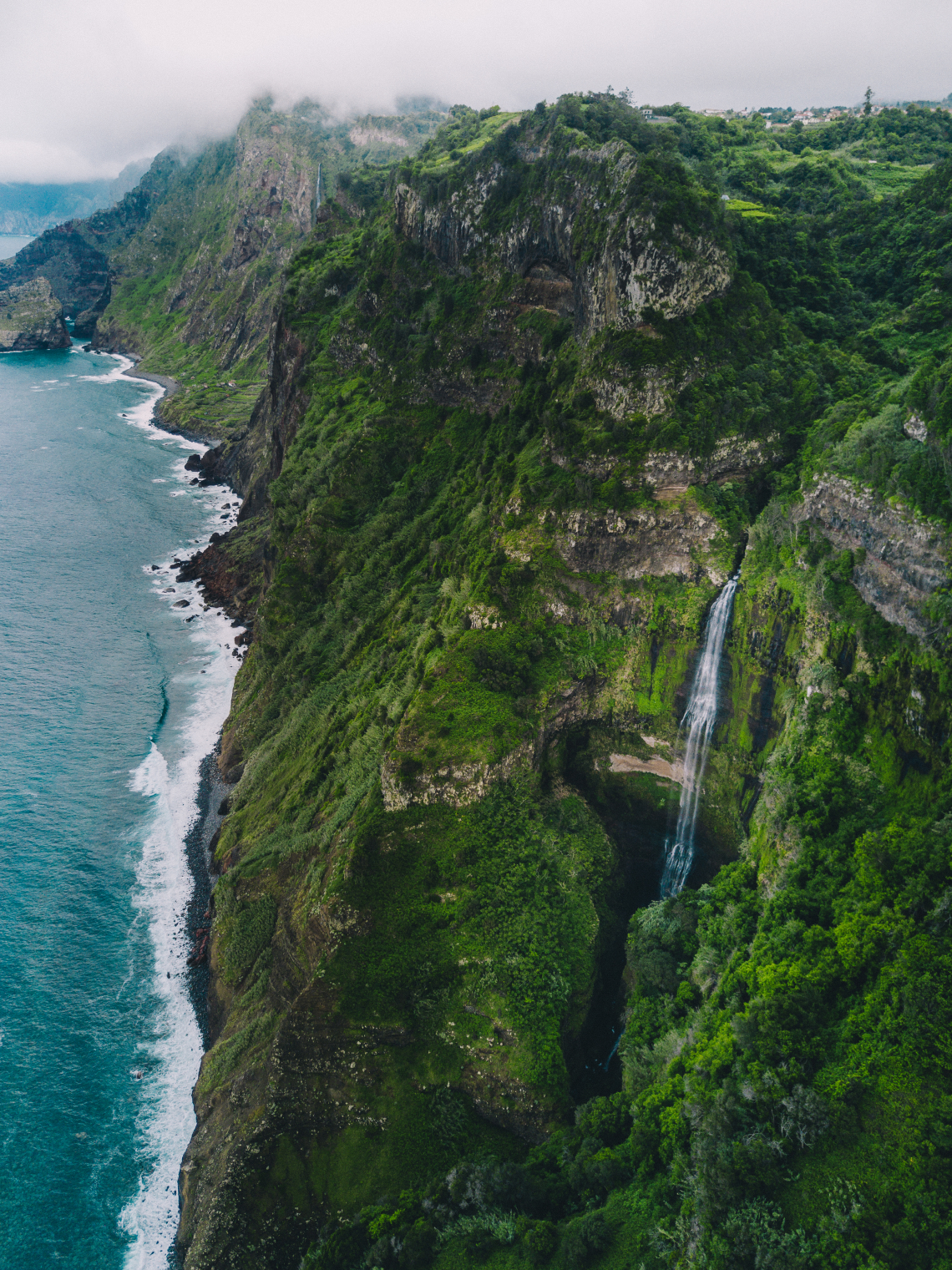 So, when is the best time to visit Madeira? The answer is simple: all year long. Located about 350 miles west of Africa, and about a 90-minute plane ride south of Lisbon, Madeira is practically drenched in year-round sunshine, and dry, warm temperatures. Though the island boasts a pleasantly mild Mediterranean climate year-round, visitors will encounter varied microclimates spanning from the damp and windy northeast to the dry, protected bays of the south.
Despite Madeira's lush greenery and blooming, tropical flowers, the island doesn't get much rain or see a major spike in summer temperatures. So, whether you're looking to relax poolside, stroll through historic markets, hike to the tallest peak, or rappel through ravines on a canyoning adventure, in Madeira, you can experience it all, any time of year.
Here's what you can expect each season:
Spring in Madeira: Blooming Flowers and Pleasant Weather Await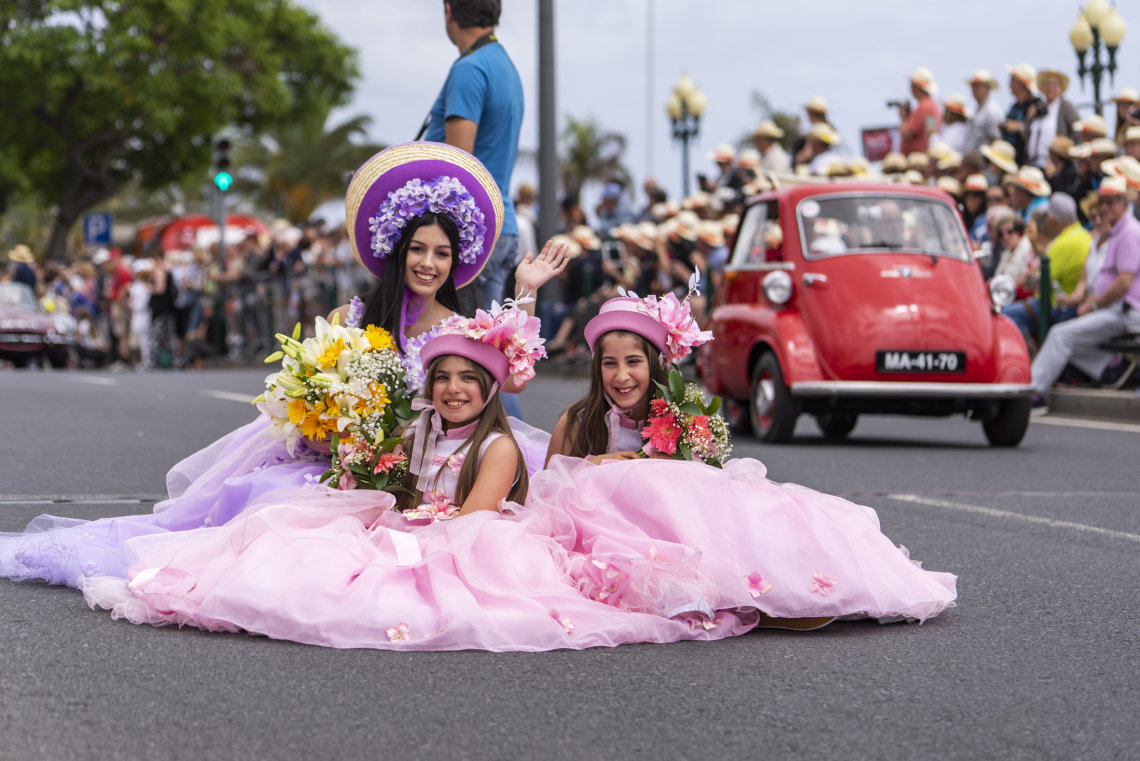 Dubbed the "Island of Eternal Spring", spring time may just be the ideal time to visit! The spring months of March, April and May bring plenty of pleasant, shorts-and-t-shirt weather, but be sure to pack an umbrella for the occasional pop-up rain shower. The island is in full, vivid bloom during the spring months, but visitors who come during the month of May will be treated to Funchal's annual Flower Festival where the streets turn into technicolor flower carpets for parades and celebrations.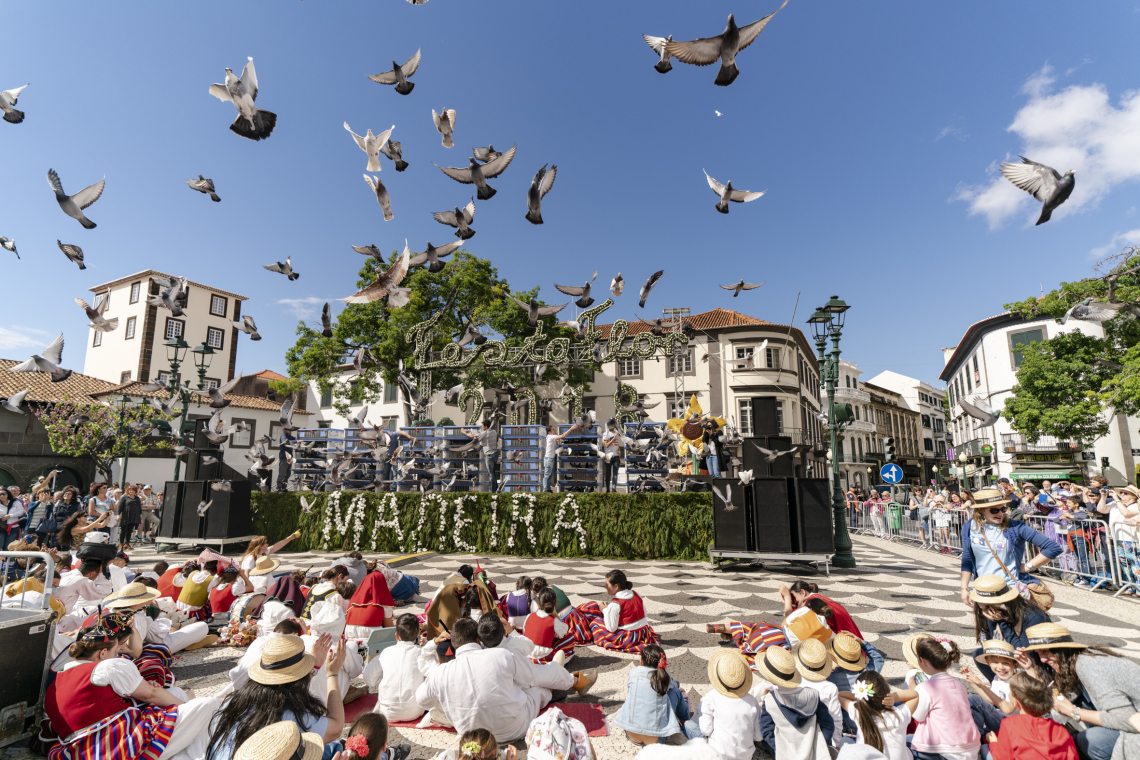 If you have fallen in love with Madeira, take a look at our hassle-free packages that allow you to plan your dream trip to this beautiful destination. Our team of local experts has thoughtfully designed all our packages, ensuring that you don't have to worry about any arrangements. Simply sit back, unwind, and make the most of your vacation!

Summer in Madeira Island: Sun, Sea, and Vibrant Festivities
Summer in Madeira is all about sunshine, blue skies and calm seas. Visitors who come during the summer months can expect a spectacular whale watching experience. Head to neighboring island Porto Santo if you want to spend your days basking in the sunshine on the island's gorgeous white sand beaches.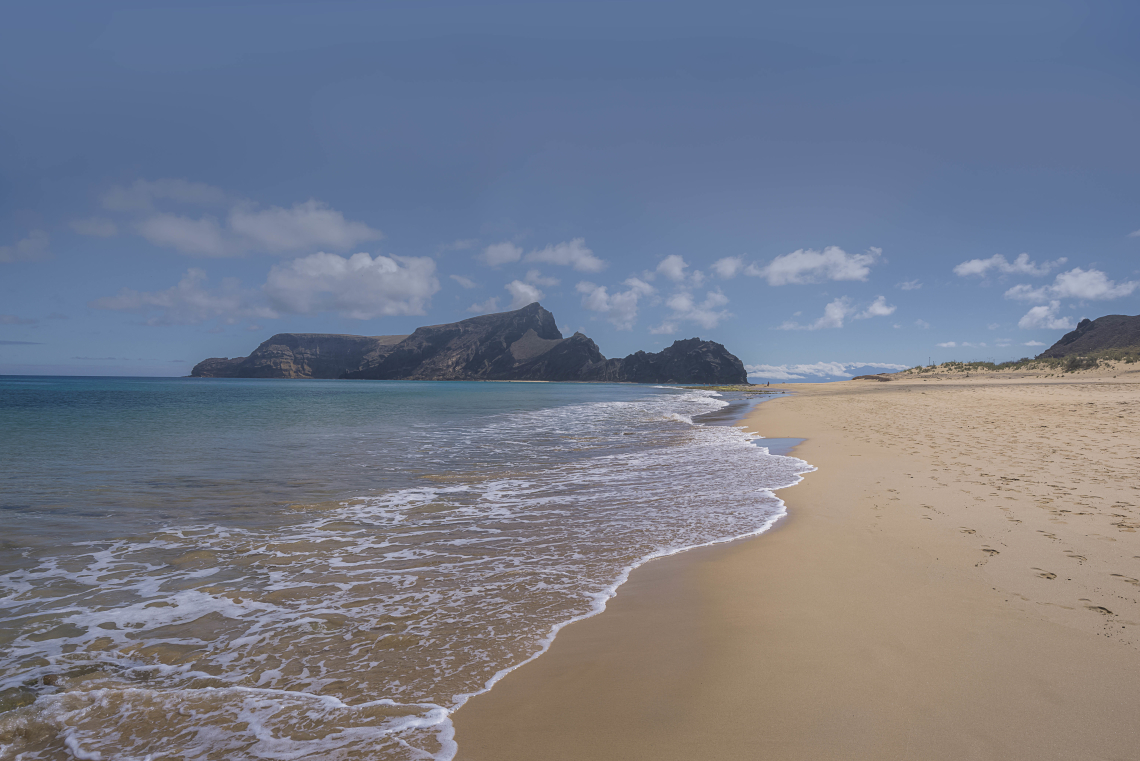 If you prefer dramatic cliffs, natural ocean pools, black sand, or even rocky beaches, Madeira's got it all. Though the temperatures peak during the months of June, July and August, always pack a swimsuit no matter what time of the year you choose to visit Madeira. Visitors can expect to take full advantage of the islands' bathing areas or even hotel pool facilities even with winter sun-- just don't forget to pack your sunscreen!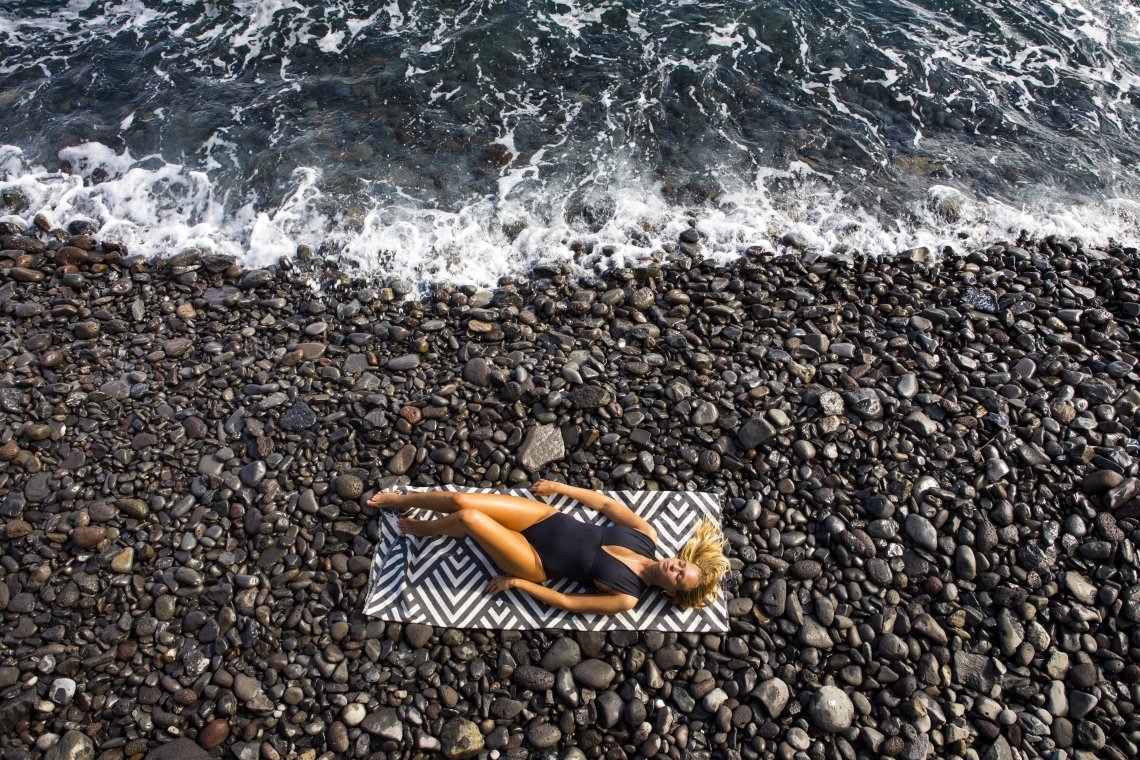 Autumn & Winter in Madeira Island: Serene Beauty and Festive Celebrations
It's really never Autumn or Winter in Portugal's sunniest islands, and for those who chose this time of year to visit Madeira, there are some advantages-- the temperatures are still comfortably balmy, and there are fewer crowds, which means better prices. Aside from all of the fabulous nature and sea experiences, visitors can still partake in during the shoulder seasons, visitors can also experience some of Madeira's major cultural events. Visitors who decide to ring in the New Year in Madeira will be treated to Europe's most impressive firework show and party!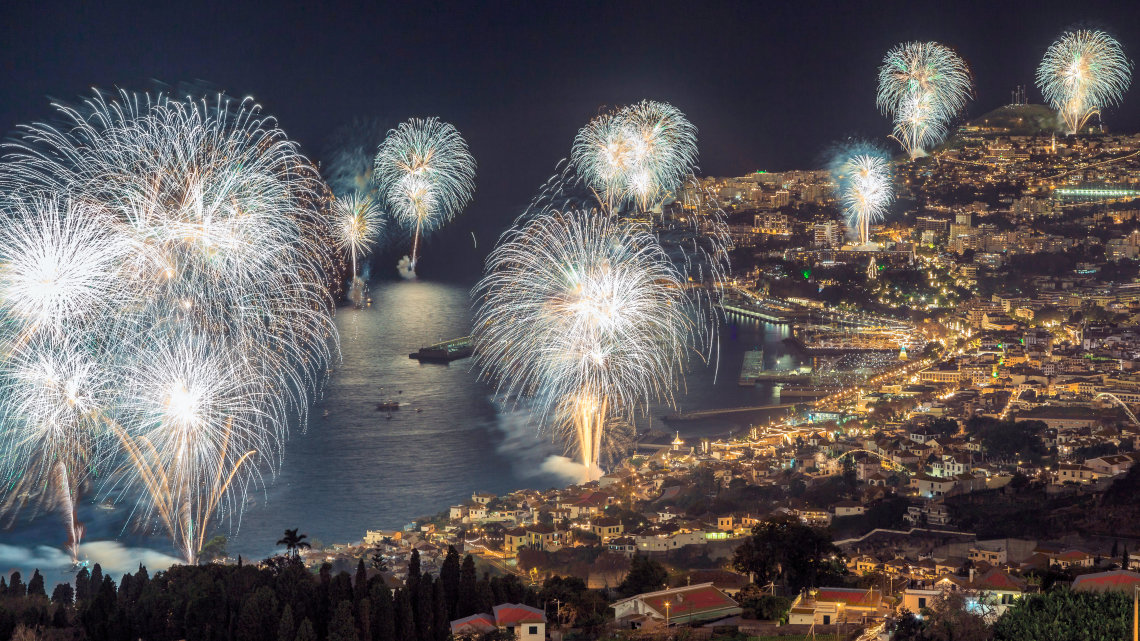 The list of events during this time of year also includes art festivals; traditional religious festivities; international movie festivals, and so many others-- including one for wine lovers! The Madeira Wine Festival takes place in October, following the harvest, where wine lovers can expect to take part in the wine-making process with their bodies and soul. Relive the time-honored traditions of the region's wine-making by picking grapes, tasting the famous wine, and joining in on the many celebrations and activities taking place around the island.
Discover Madeira Island Your Way: Customizable, Tailor-Made Trips for Your Dream Adventure!
If you're eager to explore Madeira Island at your own pace, we have the perfect solution for you. Our team of specialists will collaborate with you to create a personalized trip that caters to your preferences and budget. Whether you wish to savor the delicious local cuisine, delve into the historic towns, or bask in the sunshine on magnificent beaches, our tailor-made packages provide the flexibility and autonomy to uncover the wonders of Madeira Island at your own rhythm. So, don't hesitate! Get in touch with us now and let us assist you in planning an unforgettable trip to Madeira Island!