Madeira: The Safest Destinations for Your Next Travel Adventure!
Everyone can agree it has been a really difficult past year (and then some) across the globe. These hardships due to the global threat of the COVID-19 virus have extended to the travel industry as well. After months upon months of lockdowns, border restrictions, flight cancellations, and much more, tourism ground to a near-absolute halt.
Only recently have we really started to see glimmers of hope for a return to travel. People are excited and ready to return to the skies and discover destinations unknown, especially after being cooped up at home for so long. However, as we plan trips and dream of vacations to come, we still have those questions on our minds. The top concern on most minds is the simple query: "Is it safe?"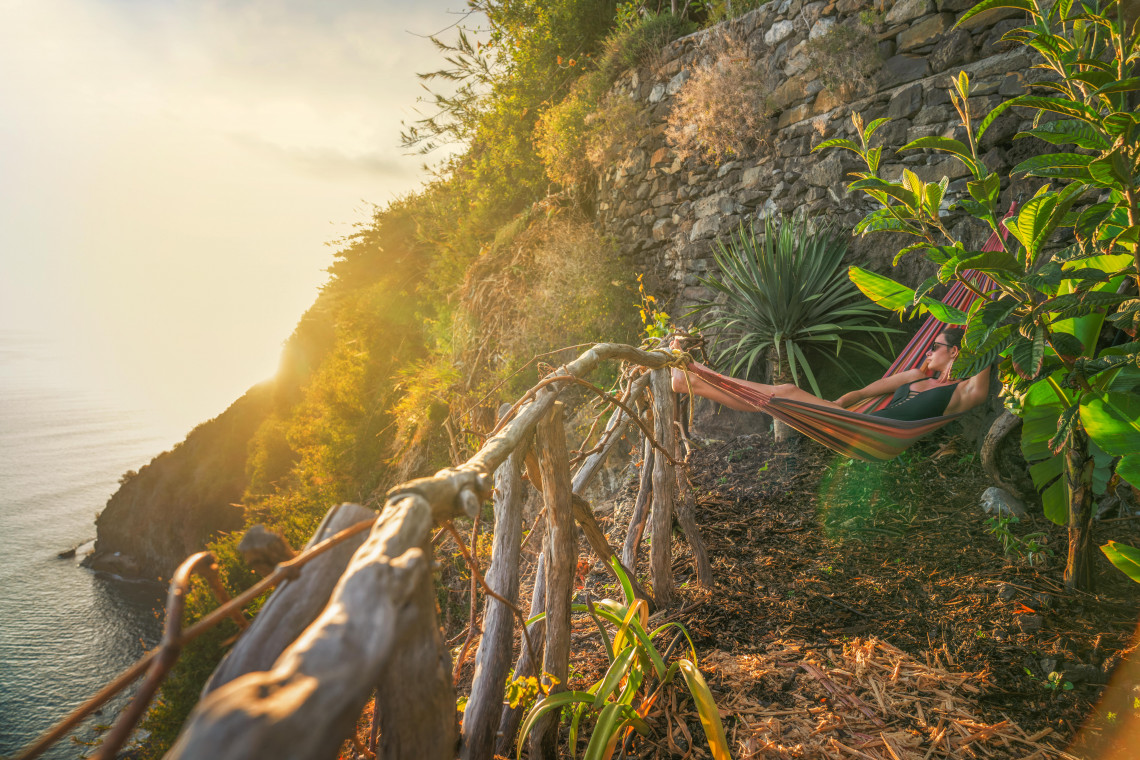 Choosing a safe travel destination — one that you can be assured is taking proper measures to keep you protected throughout your visit — is of paramount importance, which is why we are thrilled to be able to present Madeira as one of the safest European destinations today.
Discover the Safest European Destination - Madeira Island!
In fact, Madeira has officially been chosen as among the safest European destinations for traveling in 2021 by European Best Destinations (EBD). Citing the island's impeccable sanitary measures that have been applied by the regional authorities to control the virus, among other factors, EBD touts Madeira as among travelers' best bets for that first post-pandemic vacation.
This esteemed honor should come as no surprise, as from the minute the pandemic hit, Madeira took it seriously and wasted no time in springing to action. Specifically, the island implemented numerous health measures to protect its inhabitants, measures which proved highly effective in not only staving off the virus and keeping infection numbers low but in also allowing the island to remain in the green zone with one of the lowest rates of active cases in Europe.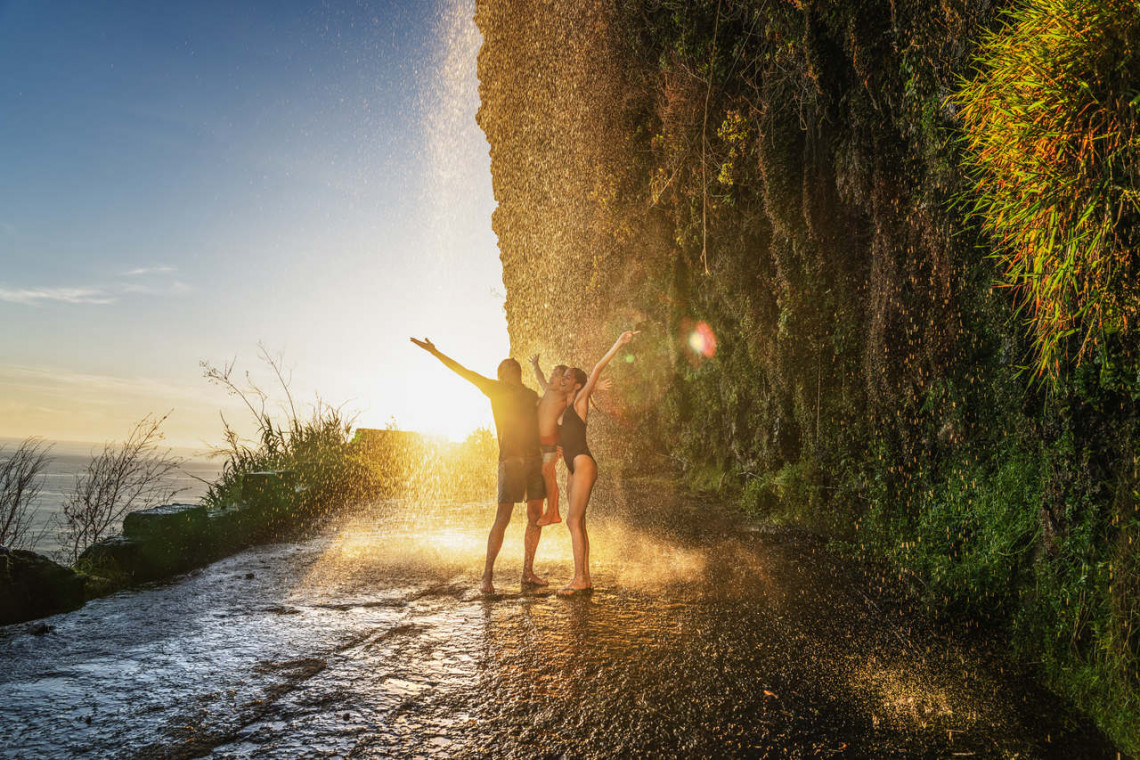 That dedication to and proactive attitude regarding keeping its residents safe throughout the pandemic thus far continues on today as Madeira begins welcoming tourists back to its beautiful beaches, majestic mountains, delicious cafes, quaint villages and bustling towns. For your peace of mind, we wanted to break down just a few of the official initiatives that Madeira has already put into place and is actively practicing to keep you safe throughout your time here.
If you have fallen in love with Madeira, take a look at our hassle-free packages that allow you to plan your dream trip to this beautiful destination. Our team of local experts has thoughtfully designed all our packages, ensuring that you don't have to worry about any arrangements. Simply sit back, unwind, and make the most of your vacation!

"Madeira Safe to Discover"
As we mentioned above, among the main reasons Madeira was included in the European Best Destination's list of the safest 2021 travel destinations in Europe is the impressive effectiveness of the strict sanitary measures the islands has adopted. In fact, the island even officially named its program: "Madeira Safe to Discover".
Basically, in order to make visitors to Madeira feel even safer, the island has committed to adopting this official set of security measures in various spots throughout the island. The island has even gone so far as to join forces in working with SGS — the known world leader in inspection, verification, testing, and certification — to make absolutely sure that only the best practices are being put in place and adhered to across the entire island, thus placing visitors' minds at ease that all risks are being minimized in the wake of COVID-19.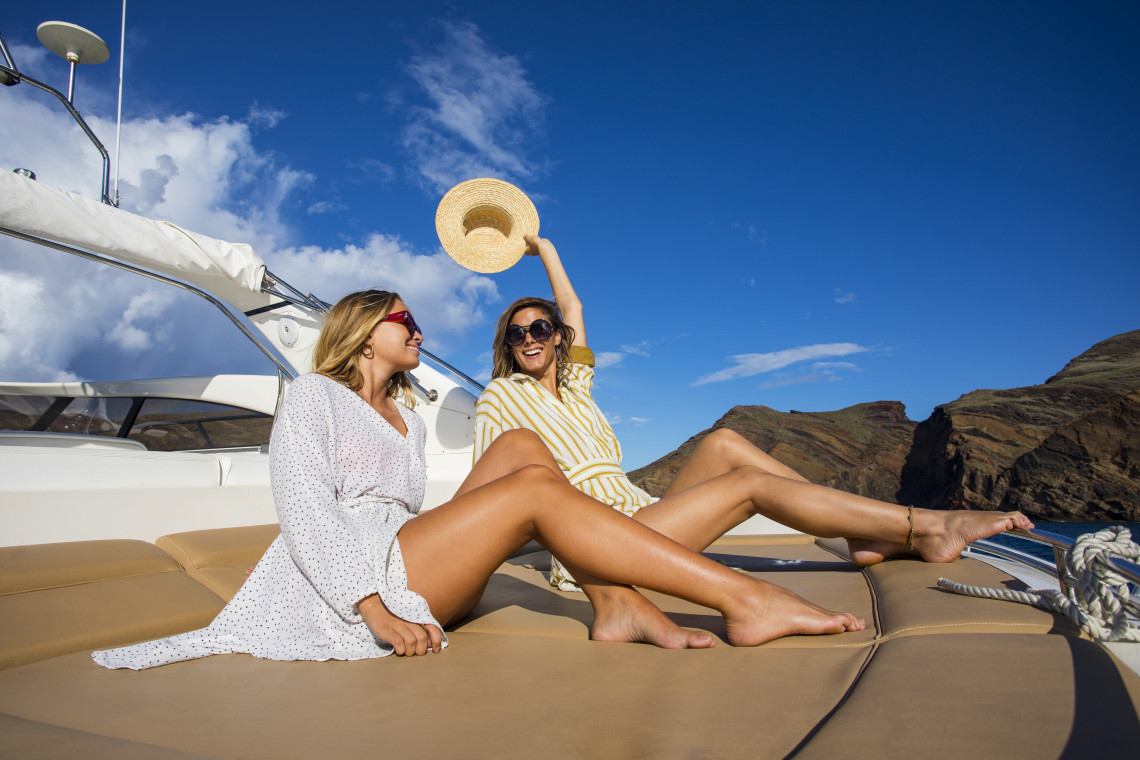 With this initiative, the certification process mentioned above is made available to all companies across the island involved in the tourism sector. The island is making it easy for visitors to have peace of mind knowing that the establishment they are frequenting or staying at is onboard and compliant with these safety guidelines by issuing each company with an easily identifiable logo to display, designed under the umbrella of the initiative's own moniker "MADEIRA SAFE TO DISCOVER".
"Clean and Safe" Stamp
Adding to this peace of mind are the majority of local companies across the island, which have also opted to adopt what is known as the "CLEAN & SAFE" stamp. First created by Turismo de Portugal in 2020 with the objective of recognizing companies and leisure activities compliant with health safety recommendations issued by the National Tourist and National Health Authorities, the stamp has become a symbol much like a "green light" for visitors and locals alike, and when they see one displayed, they can rest assured knowing proper measures are being taken. The equivalent in America would be much like a restaurant posting its health grade as A+ in the window, letting diners know that it has been tested—and approved—with all things in the kitchen passing muster with flying colors.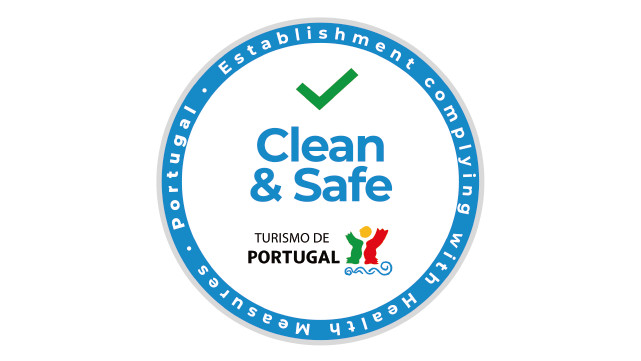 That being said, visitors will see this stamp — a literal sign attesting that tourist agents have adopted health and hygiene measures and procedures that ensure the safety of their employees and customers — at everything from tourist accommodations to tour operators of outdoor activities, as well as travel agencies, casinos, restaurants, event venues, museums, golf courses, thermal spas, and much more.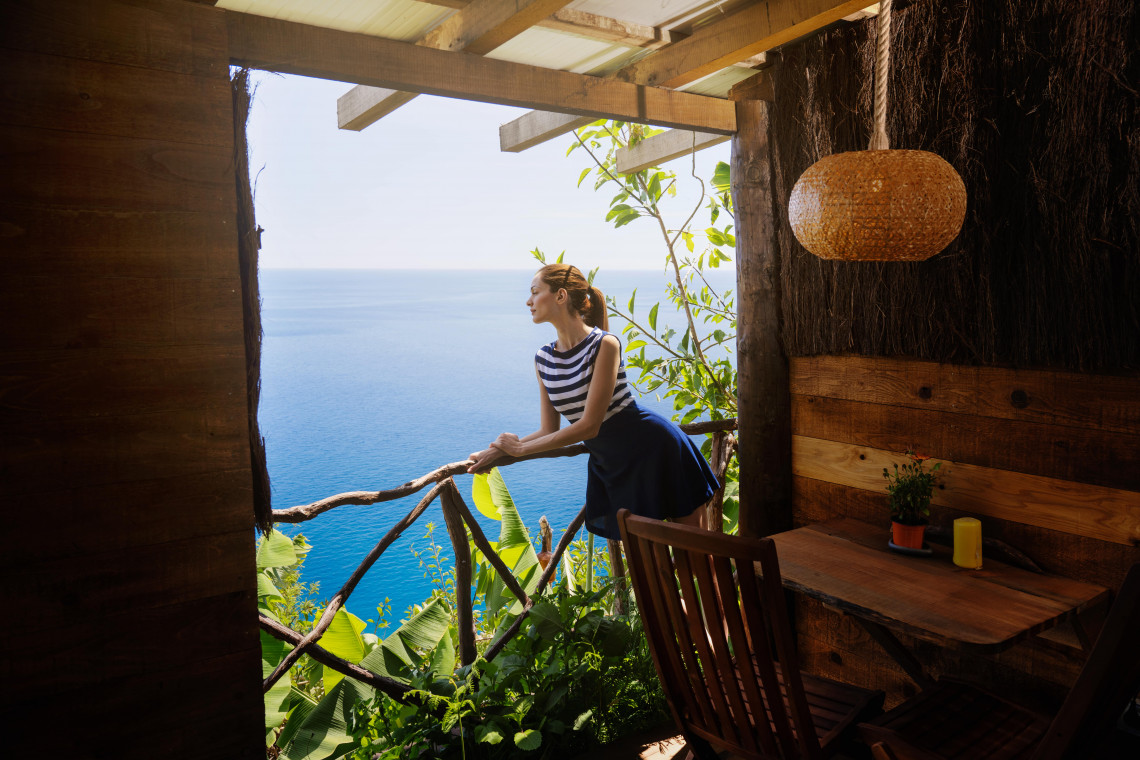 Participation in the Clean & Safe stamp initiative is free and voluntary, and after receiving the stamp (which is currently valid until April 30, 2022), establishments have specific training sessions that educate them on the implementation of requirements, as well as random inspections conducted by the Turismo de Portugal, the Economic Security Authority and industry associations to ensure that all regulations are being followed. Again, it is similar to restaurant health inspections in the U.S. And just like those eatery inspections, should an inspection find an establishment is failing to adhere to strict guidelines, the grade will mirror that failing, and in Madeira's case, the establishment would then lose its stamp. Knowing this, visitors can feel even more confident when seeing a stamp, as the island is serious when it comes to safety. You could say they mean business, literally.
Regulated Entry
Yet another reason for visitors to feel safe while journeying to sunny Madeira is the knowledge that the island's unique and isolated geographical location lends itself well to being able to successfully regulate all who enter and exit with ease. This is the main reason Madeira was able to keep its infection rates so very low throughout even the worst of the pandemic. And it is dedicated and committed to continuing that as travel resumes once more.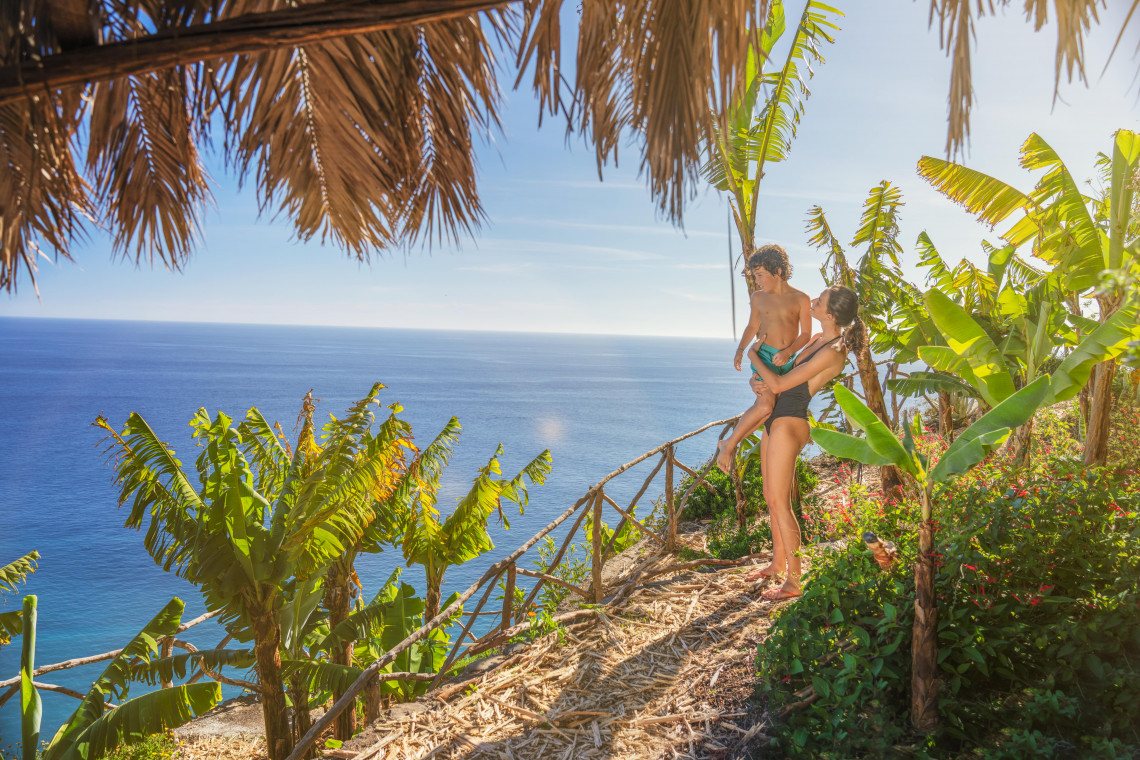 Currently, local authorities in Madeira require all passengers to either be fully vaccinated or to be able to show proof of a negative COVID-19 test (which can be done either upon arrival at Madeira's airport or within 72 hours prior to arrival) before even setting foot past its perimeter. All the above-mentioned measures should make any traveler feel much more at ease when planning their vacation to this Portuguese dream destination. Want even more reasons to feel great about picking Portugal's sunniest island for your next trip? Keep reading…
Pure Air and Wide Open Spaces
Madeira has long been recognized for its astounding natural beauty, which boasts lush landscapes, stunning seashores, and an abundance of wide-open spaces to roam and simply soak it all in. After so many have been cooped up inside or trapped in big cities with people upon people breathing germ-laden air, Madeira's pure ocean breezes and wide open spaces will be a breath of fresh air, literally.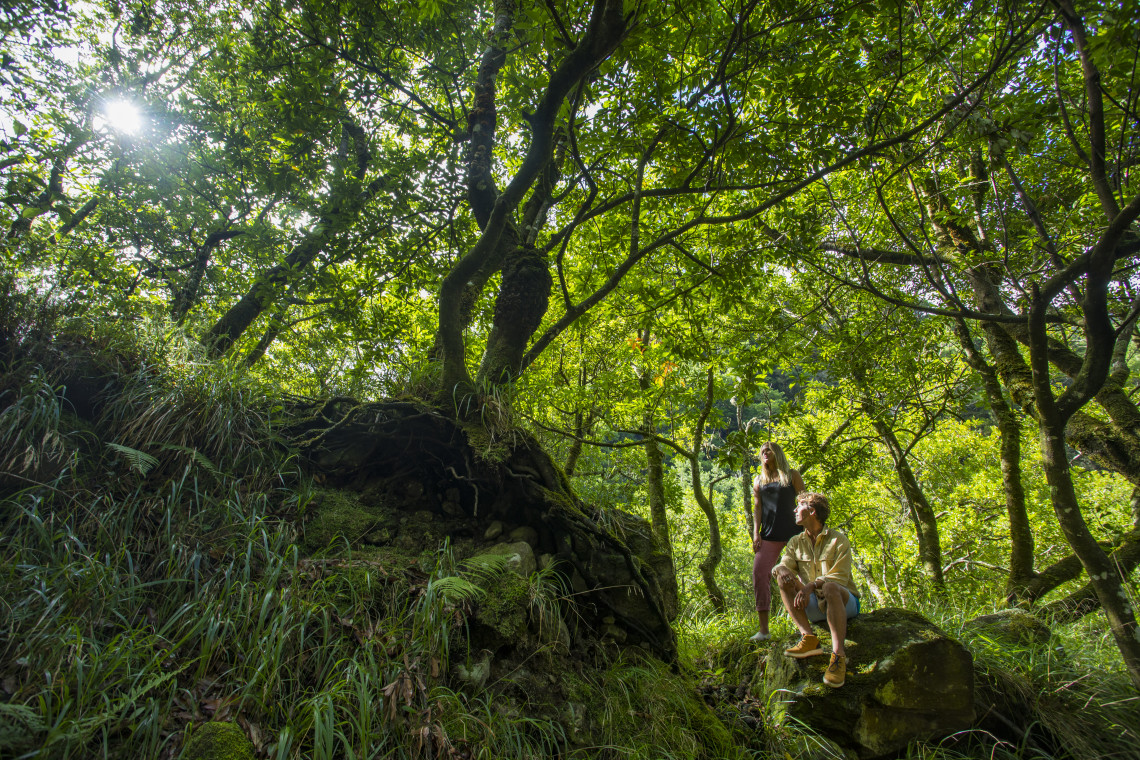 Here, there is no need to wear a mask while out on the beach or enjoying the myriad other outdoor activities Madeira affords. So, you can feel free to walk along the island's famed levadas, hike among near-endless trails lined by flowers of every hue, cycle on tracks that will challenge and excite you, and so much more. The possibilities here are near endless, and never disappoint. And if you really want to get away from it all and feel like you are in your own little bubble, the great news is that Madeira is surrounded by the ocean, so just hop in and swim to your heart's content among the ebb and flow of it all.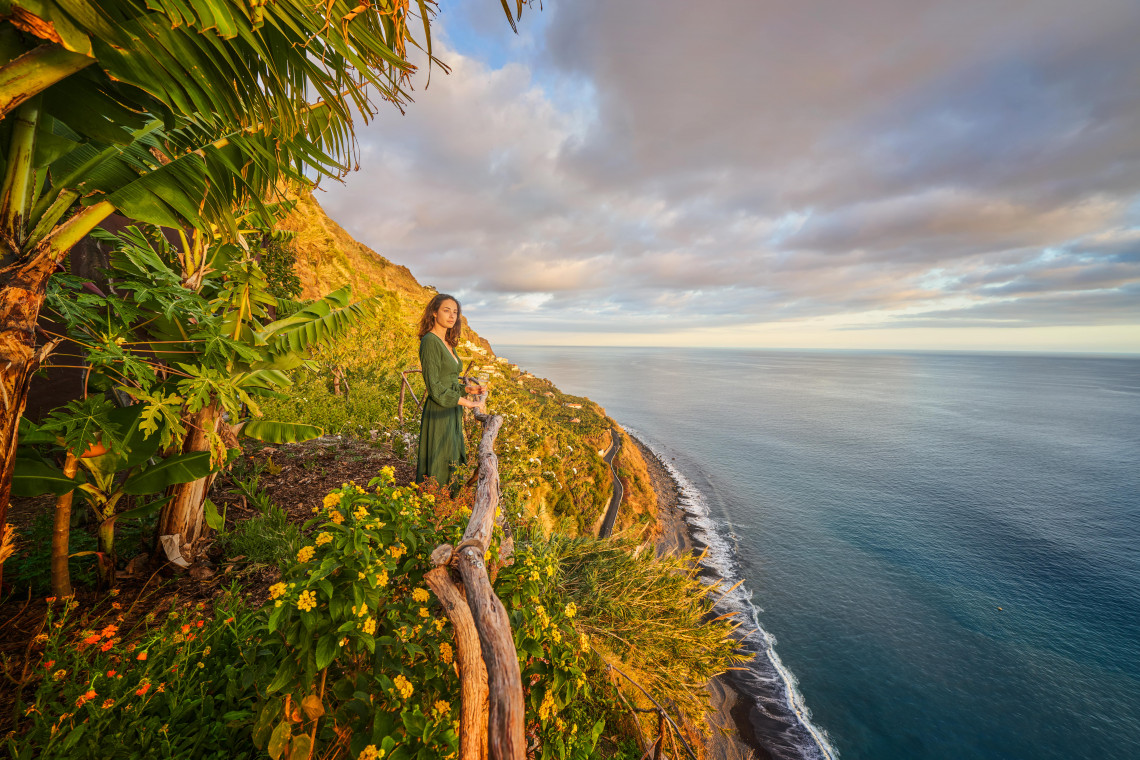 What Are You Waiting For?
An authentic experience like no other is just a short plane ride away, awaiting you in magical Madeira. Now that you've been fully informed and assured that this Edenic island enclave is safe for your vacationing pleasure, the decision of where to go on your next vacation is decided. It must be Madeira! We look forward to seeing you soon, and when the time comes to book your dream getaway, the experts at Portugal Getaways have you covered with extra special deals and discounts.
Discover Madeira Island Your Way: Customizable, Tailor-Made Trips for Your Dream Adventure!
If you're eager to explore Madeira Island at your own pace, we have the perfect solution for you. Our team of specialists will collaborate with you to create a personalized trip that caters to your preferences and budget. Whether you wish to savor the delicious local cuisine, delve into the historic towns, or bask in the sunshine on magnificent beaches, our tailor-made packages provide the flexibility and autonomy to uncover the wonders of Madeira Island at your own rhythm. So, don't hesitate! Get in touch with us now and let us assist you in planning an unforgettable trip to Madeira Island!