Unforgettable Tour Around the Beautiful Madeira Islands
Madeira is a Portuguese island chain made up of four islands: Madeira, Porto Santo, Desertas, and Selvagens, only two of which are inhabited (Madeira and Porto Santo.) The islands of Desertas and Selvagens are natural reserves with names that aptly translate into "Deserted" and "Wild".
Uncovering the Magical Charms of Madeira Island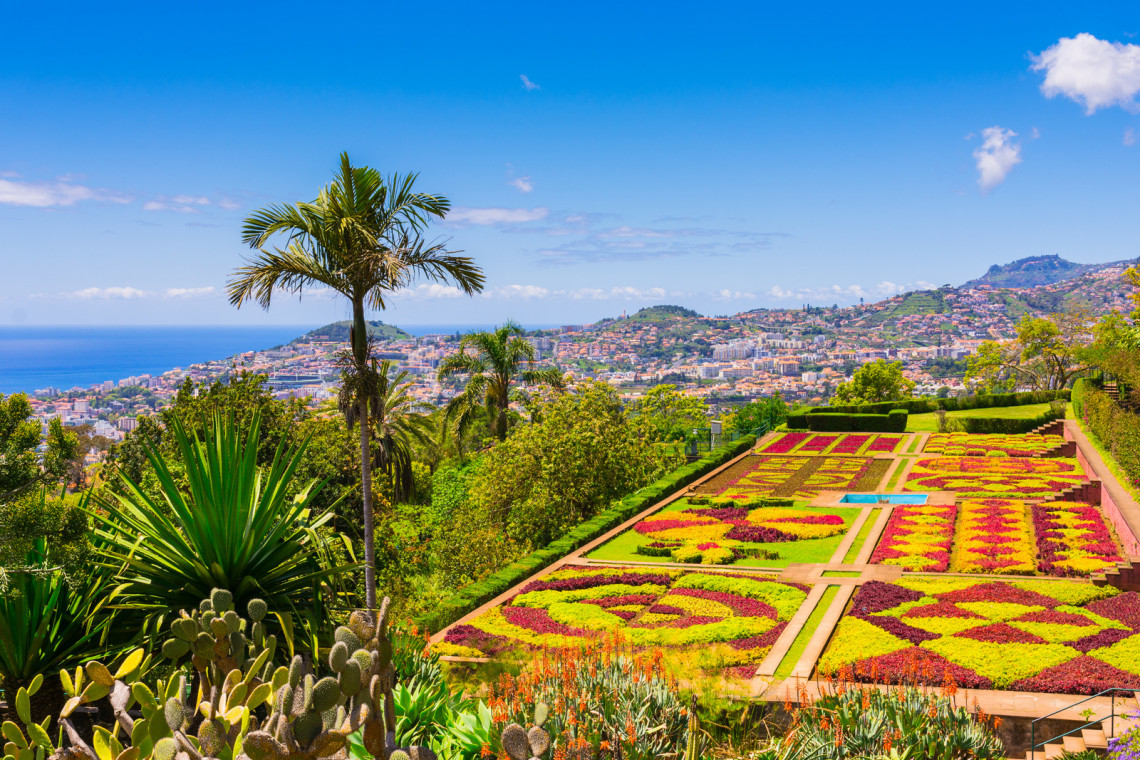 Explore a World of Experiences on "The Island of Experiences"
Dubbed the island of eternal spring, Madeira is the perfect setting for anyone looking to reconnect with nature and experience the extraordinary. Boasting mild weather and equally mild ocean temperatures year-round, Madeira is a unique destination offering an endless array of activities for you to discover the island's stunning natural beauty by land or by sea. Go hiking and biking through the island's extensive natural reserve and discover stunning coastal cliffs with mesmerizing views, cascading waterfalls, and lush laurel forests protected by UNESCO. Explore the surrounding seas by kayak, sailboat, jet-ski, or surf board, or explore what lies beneath these pristine blue waters with a snorkel or scuba diving excursion.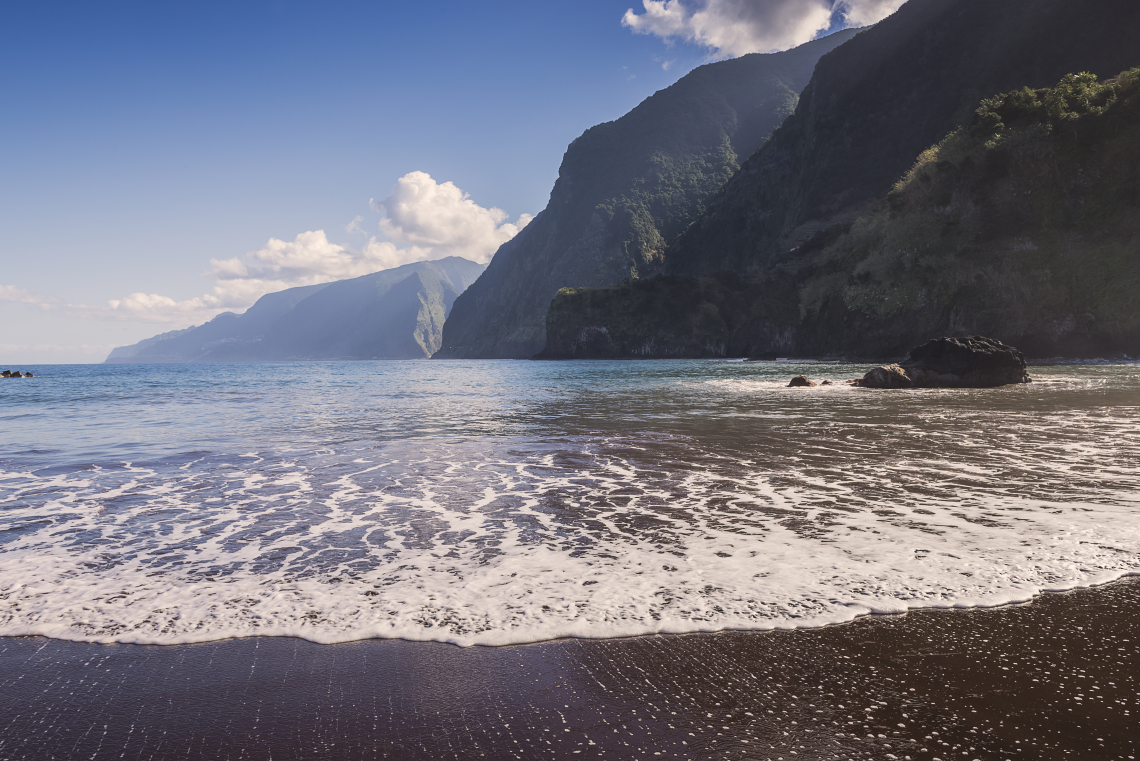 Discover the charming port city of Funchal, a cruise-ship hub and a historical and colorful city teeming with restaurants, cafés, and friendly locals. Explore the narrow streets paved in black and white stones, explore the city's colorful and lively markets, and indulge in delicious food. Try the local fish, savor bolo do caco, and sip poncha as you people watch under the sunny skies of Madeira. Enjoy the thrill of going down a hill on a traditional wicker toboggan and admire the island's typical houses and architecture.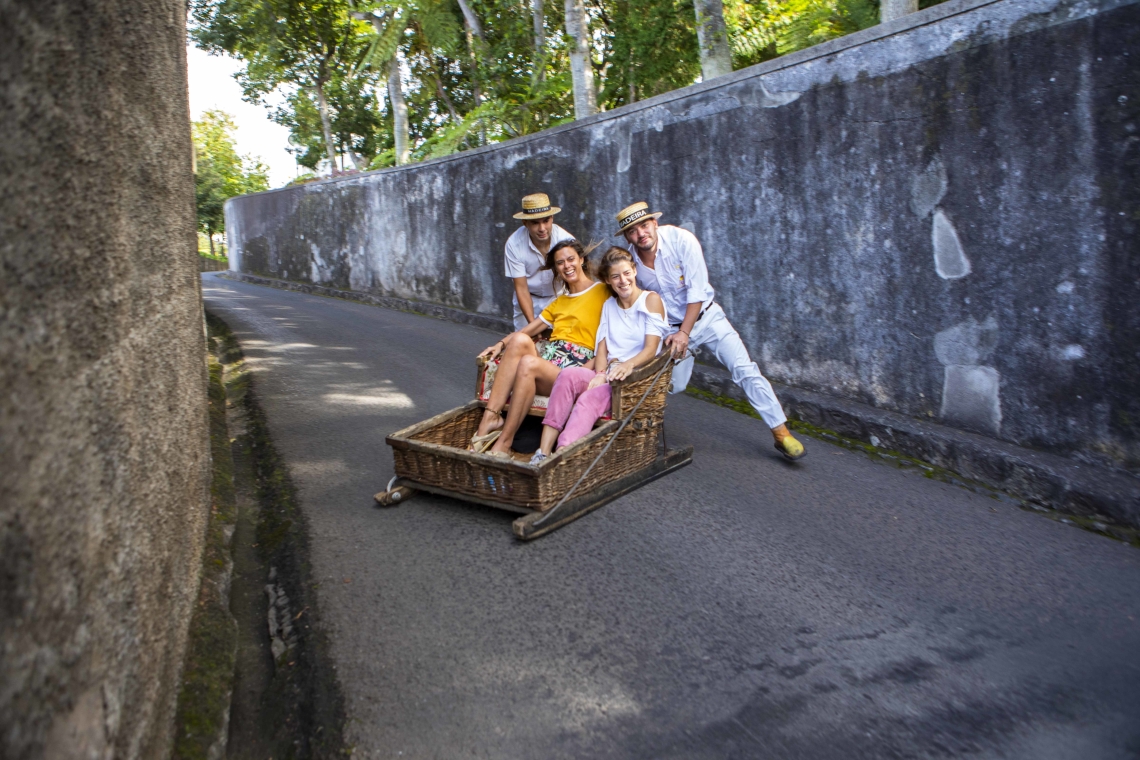 If you have fallen in love with Madeira, take a look at our hassle-free packages that allow you to plan your dream trip to this beautiful destination. Our team of local experts has thoughtfully designed all our packages, ensuring that you don't have to worry about any arrangements. Simply sit back, unwind, and make the most of your vacation!

With its exquisite landscapes, delicious cuisine, distinctive culture and traditions, and endless opportunities for adventure, it's easy to see why this dreamy island was elected "World's Leading Island Destination" in 2015, 2016, 2017, 2018, and 2019 by the World Travel Awards.
Unveiling the Hidden Treasures of Porto Santo Island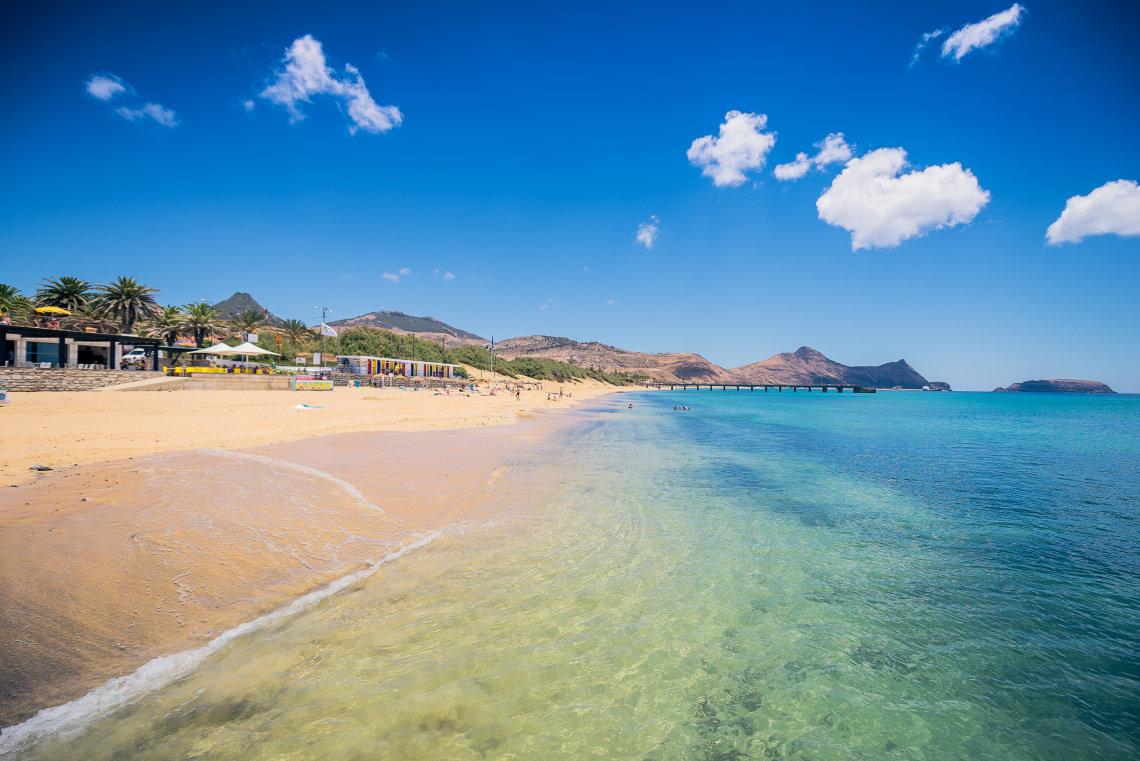 Discovering the Charms of "The Golden Island"
Located just 50km (31 mi) from Madeira Island, the dreamy little island of Porto Santo is the smallest inhabited island of the archipelago. Boasting miles of long, beautiful, golden sand beaches, this is the island to visit if you're looking for a luxurious and relaxing beach getaway.
Porto Santo's year-round mild weather is perfect for sightseeing. Visitors can enjoy walking and biking trails, horseback riding, Jeep tours, and even golf. For those that prefer to be on the ocean, head out on a boat tour, go diving, or snorkel right off the beach.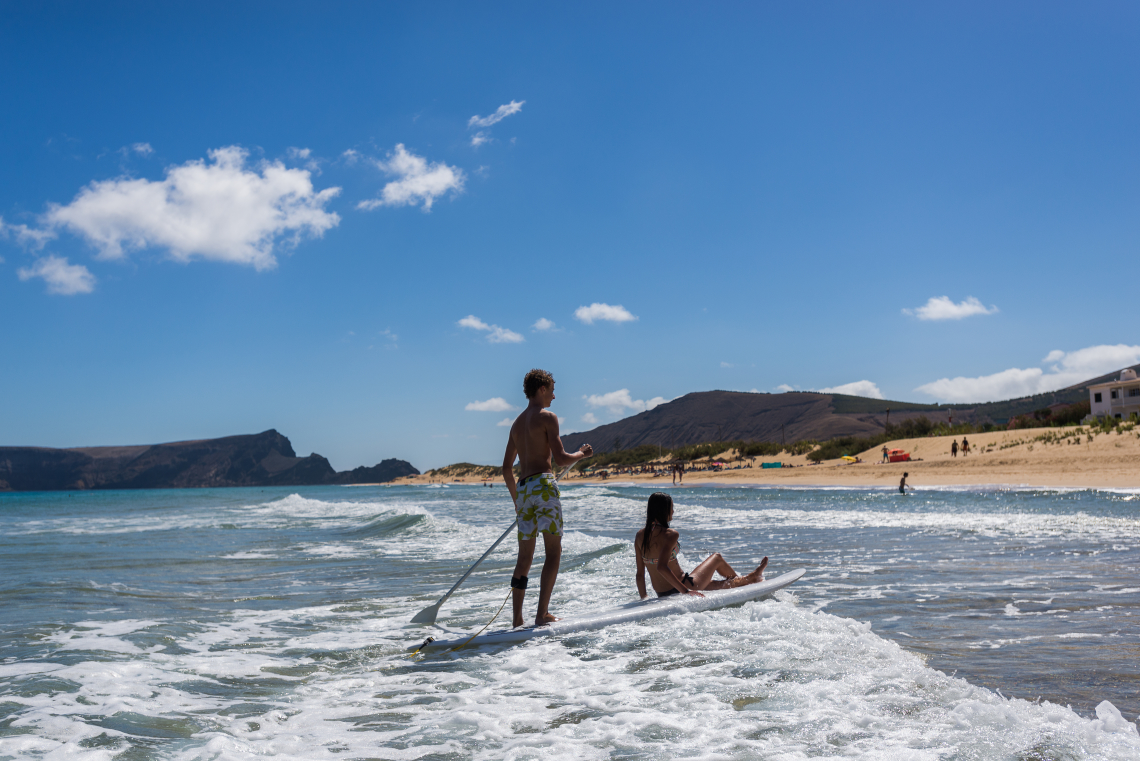 Voted "Best Dune Beach" on the list of "7 Marvels – Beaches of Portugal", Porto Santo's golden sands and crystal clear waters stretch along 9km (5.5 mi) of the island's coastline. Aside from its breathtaking beauty and appeal, Porto Santo's beach boasts many health benefits that are sure to leave you feeling relaxed and rejuvenated after your visit. The beach's golden sands have proven therapeutic properties, and are said to be highly beneficial to bone, joint, and muscle care. Taking a dip in the ocean will alleviate body fatigue and stress, as the waters around the island contain mineral salts that are said to improve nervous system health.
Escape, unwind, and leave all your worries behind; we invite you to experience the best of Madeira!
Discover Madeira Island Your Way: Customizable, Tailor-Made Trips for Your Dream Adventure!
If you're eager to explore Madeira Island at your own pace, we have the perfect solution for you. Our team of specialists will collaborate with you to create a personalized trip that caters to your preferences and budget. Whether you wish to savor the delicious local cuisine, delve into the historic towns, or bask in the sunshine on magnificent beaches, our tailor-made packages provide the flexibility and autonomy to uncover the wonders of Madeira Island at your own rhythm. So, don't hesitate! Get in touch with us now and let us assist you in planning an unforgettable trip to Madeira Island!