Discover Porto City and Its Surrounding Area with Tours
There are so many reasons to go to Porto, Portugal, and do a Porto tour! From Porto's vibrant culture and history to its stunning coastal views and delicious food, Porto is a city that begs to be explored. Wondering how best to explore Portugal's second-largest city? We have a few excellent ideas!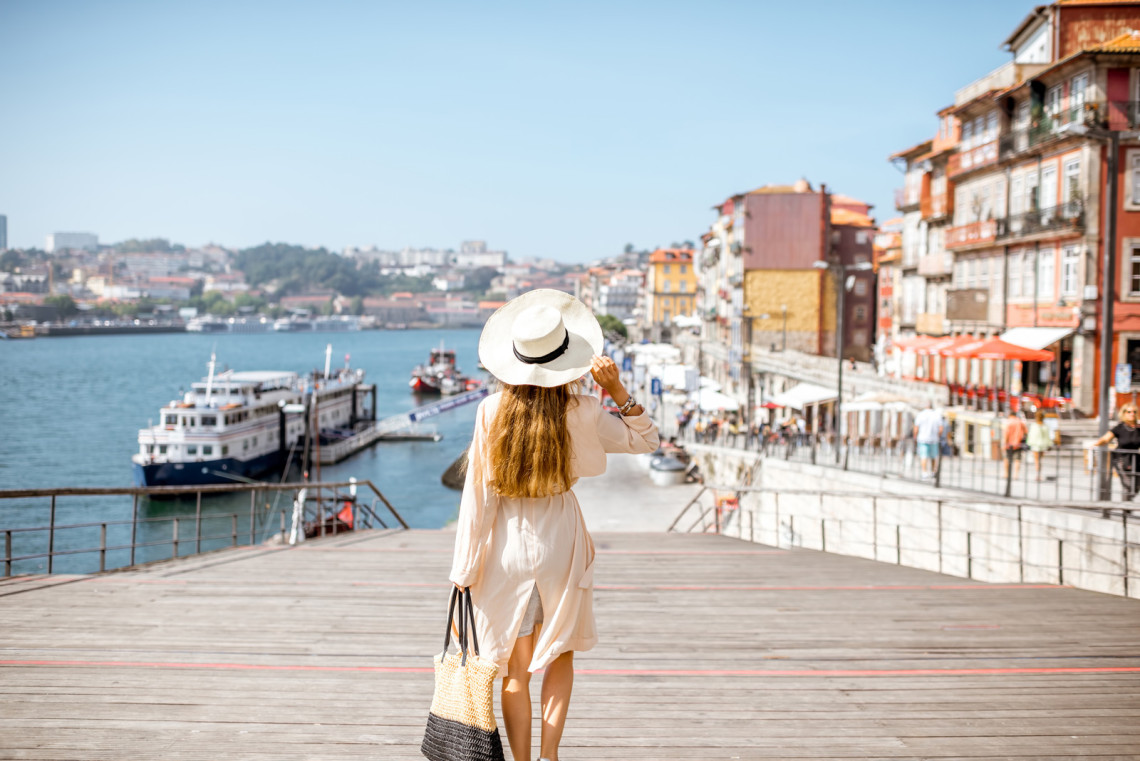 You can start by strolling through the streets of Ribeira, Porto's old city center, which is home to centuries-old churches, charming cobblestone lanes, and gorgeous piazzas. After your walk through this Portugal wonderland, you will surely have worked up an appetite, making it a perfect time to sample some excellent local food and meet some friendly local vendors and check out incredible Porto restaurants en route.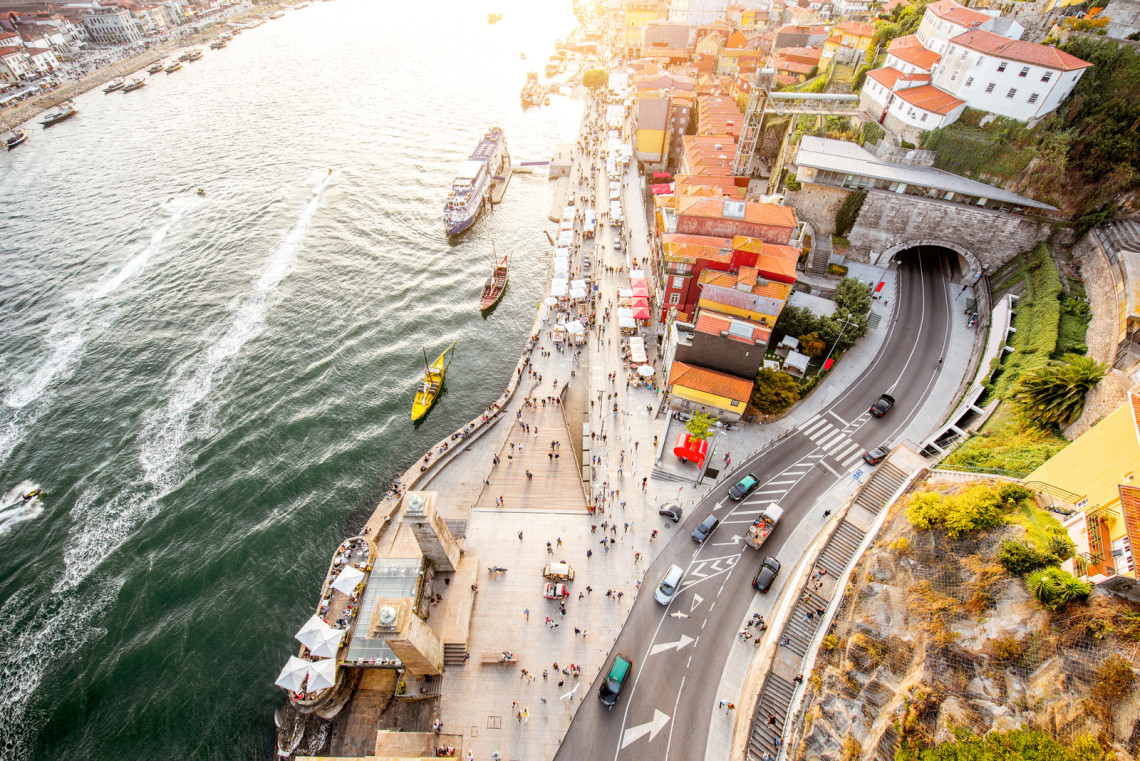 And speaking of dining well, more "delicious" eye candy is available as you continue your Porto city discovery. Looking for unmatched beauty and awe-inspiring aesthetics to satisfy your traveler's heart? "Feast" your eyes on Porto's medieval Romanesque architecture, such as Igreja dos Clérigos, and many more. You can also take a boat ride along the iconic Douro River in Porto and explore one of Europe's oldest ports located along its banks.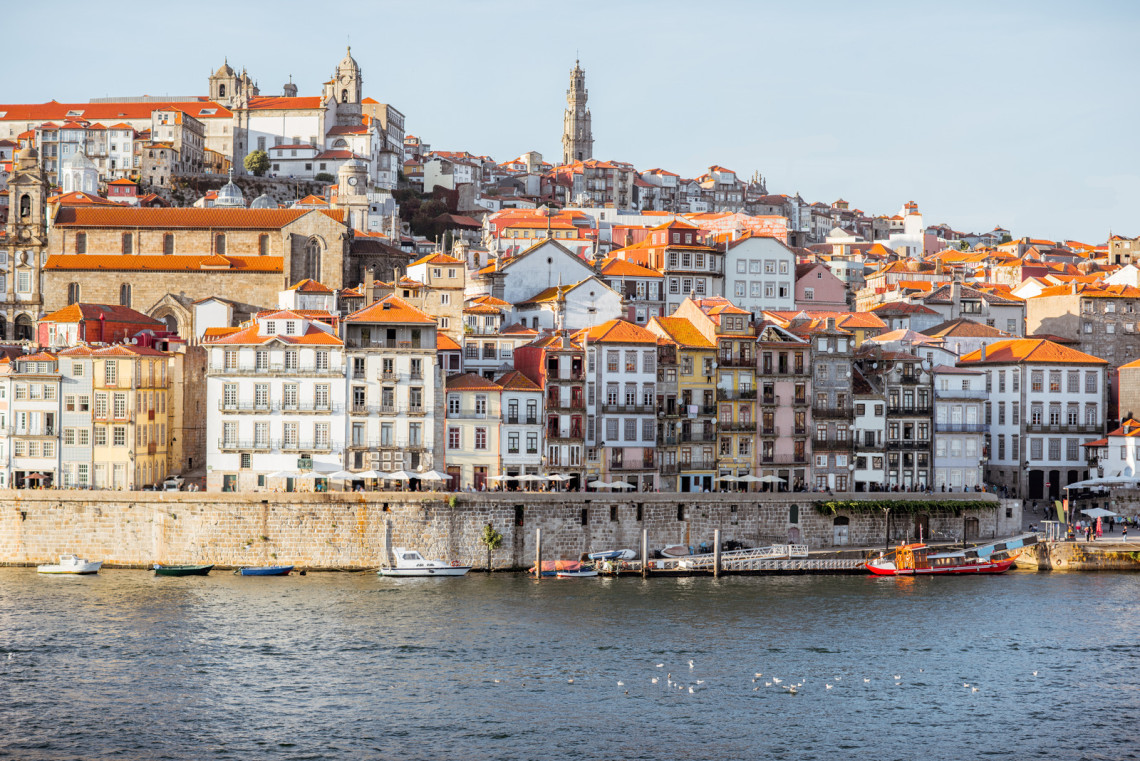 No matter how you choose to spend your time in Porto, Portugal, there is truly something exciting and inspiring to delight every type of traveler during a trip to Porto. So, why not come see Porto for yourself and discover just what treasures and magical experiences this historic city has to offer? We guarantee you won't regret it!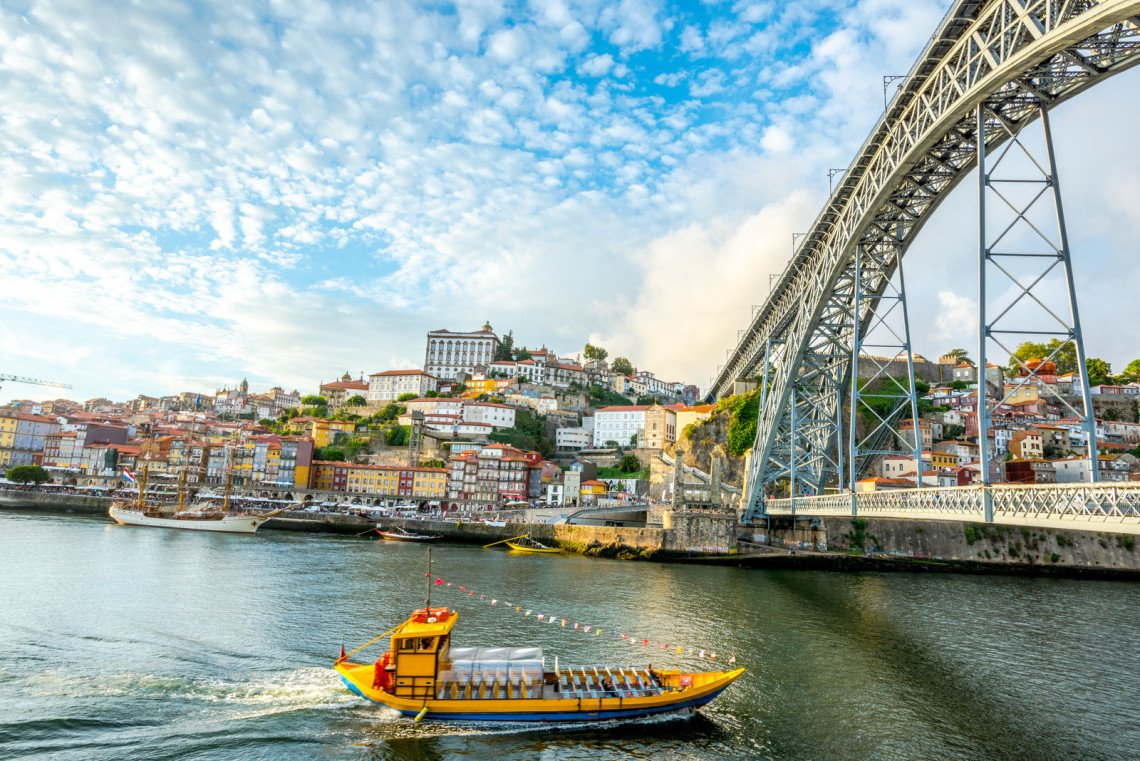 We here at Portugal Getaways work with the best service suppliers to bring you the most comprehensive tours of beautiful Porto city and the spectacular surrounding Porto area. Our best Porto travel deals offer flexible hours and itineraries so that you can customize your own unique Porto experience that matches exactly what you are looking for perfectly – making your Portugal holiday easy and stress-free.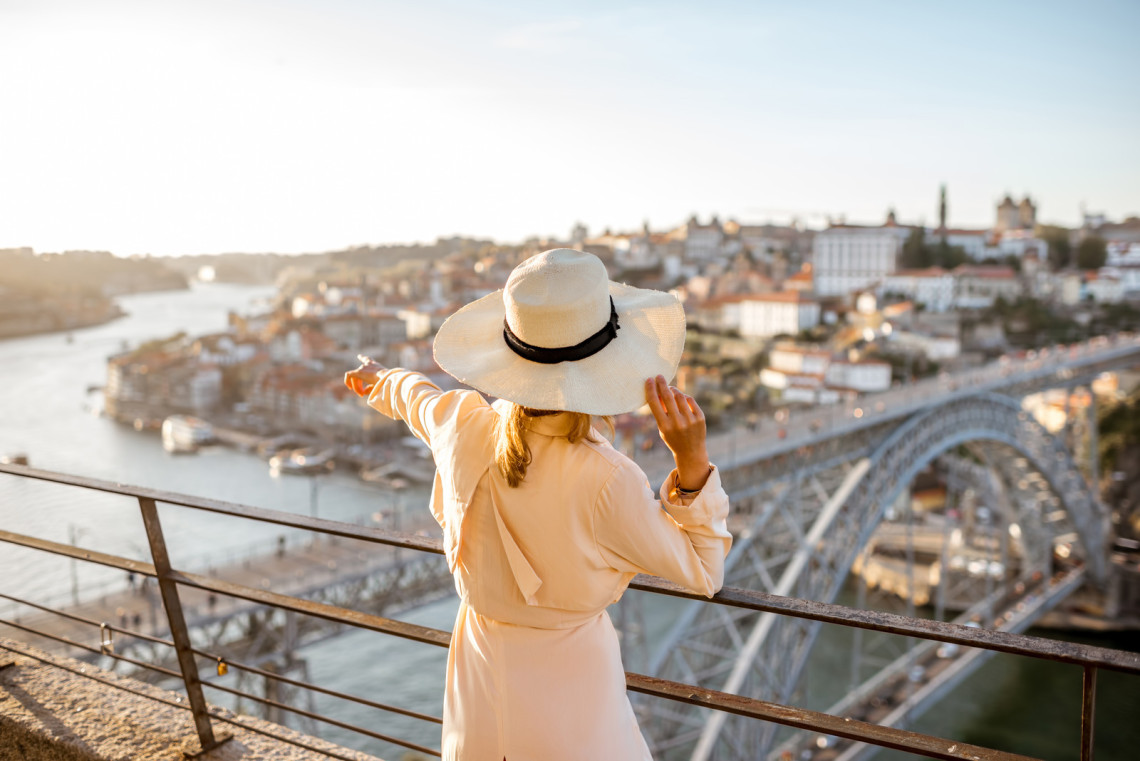 Are you already in love with Portugal? Take a look at our stress-free packages that allow you to book your ultimate Portuguese adventure. All our packages are carefully curated by our team of local Portuguese experts so that you don't need to worry about any details - just enjoy your trip!

Explore the Highlights of Porto City on a Porto Walking and Sightseeing Tour!
Get ready to explore Porto – Portugal's second-largest city – and discover its most iconic monuments and attractions with one of our best Porto walking tours! From the ornate architecture of the 17th-century Porto Cathedral to the stunning views afforded from Porto's St. Benedict's Station and Luis I Bridge, you will be sure to find something that appeals to you in this fascinating and historical city.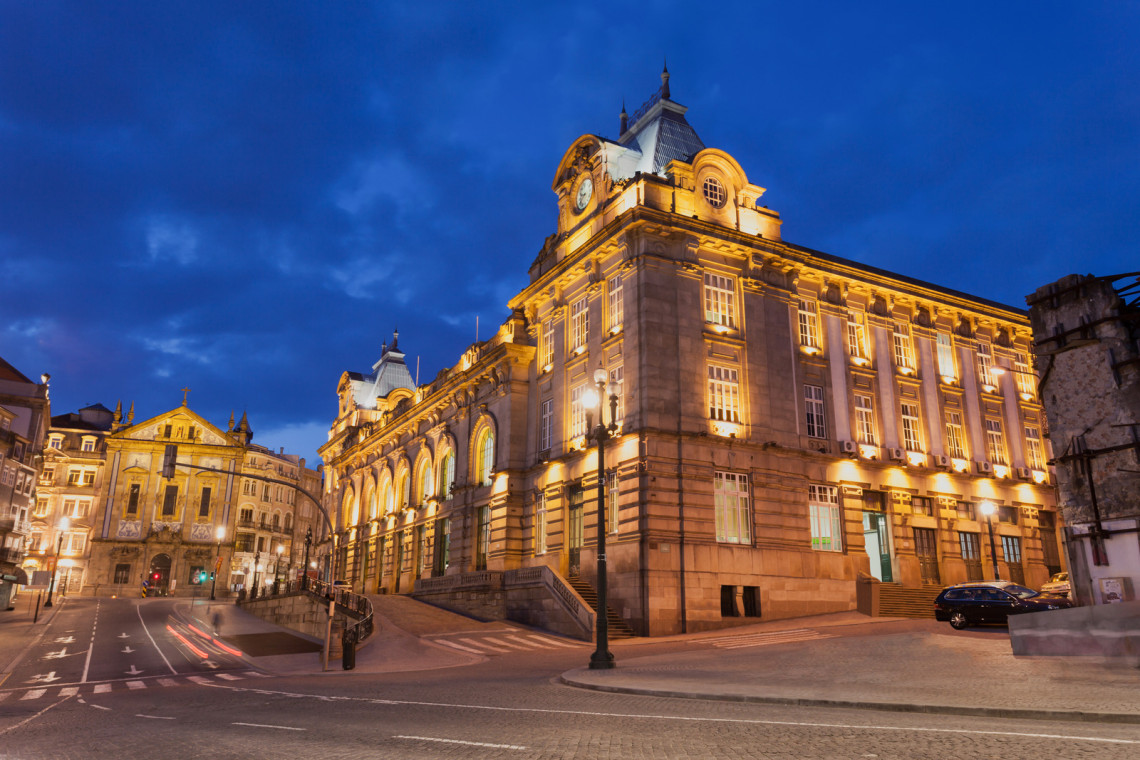 Imagine how exciting it will be to discover what has made Porto one of Europe's most popular cities with your own eyes, and to learn about the unique and intriguing Porto history and culture as you journey through time on a Porto walking and sightseeing tour.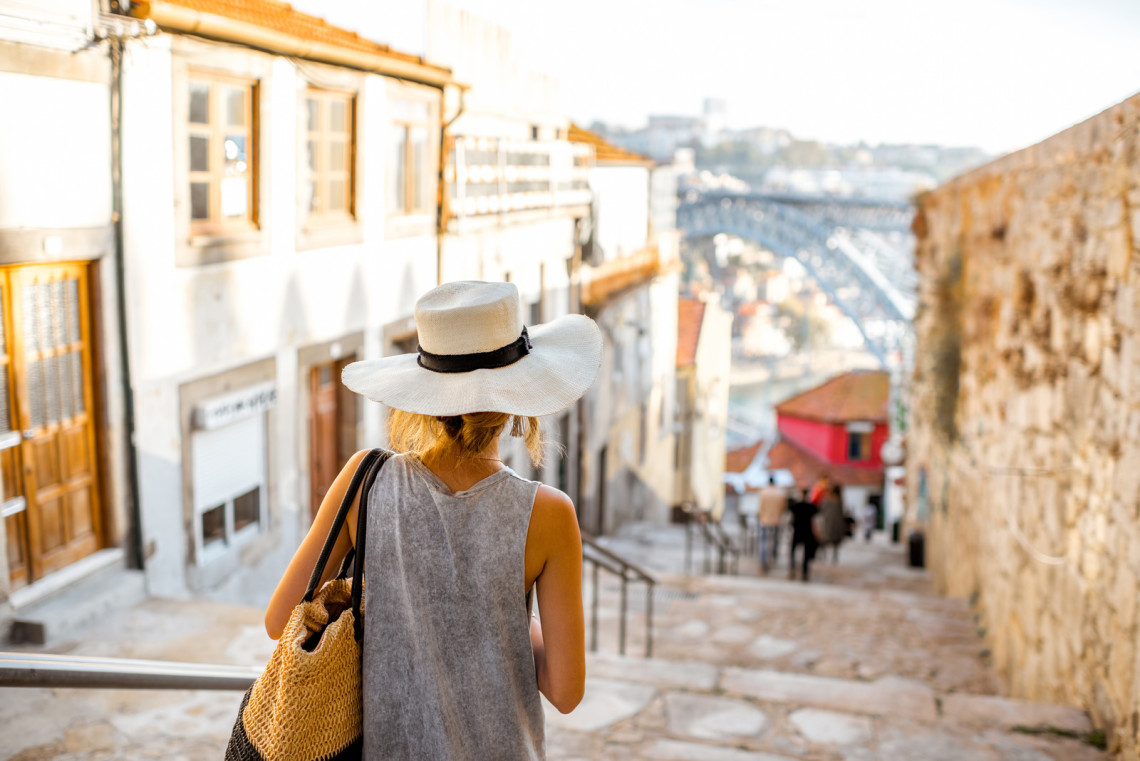 While on a Porto walking tour, you can look forward to immersing yourself in the numerous, age-old city squares and colorful neighborhoods, while your expert Porto tour guide will regale you with fun and fascinating facts, including why Porto was named a UNESCO World Heritage Site, and more. Whether you are looking for a simple leisurely stroll or are wanting more of an active and adventurous day out, our Porto guided walking tours offer something ideally suited for every type of traveler during their Porto visit.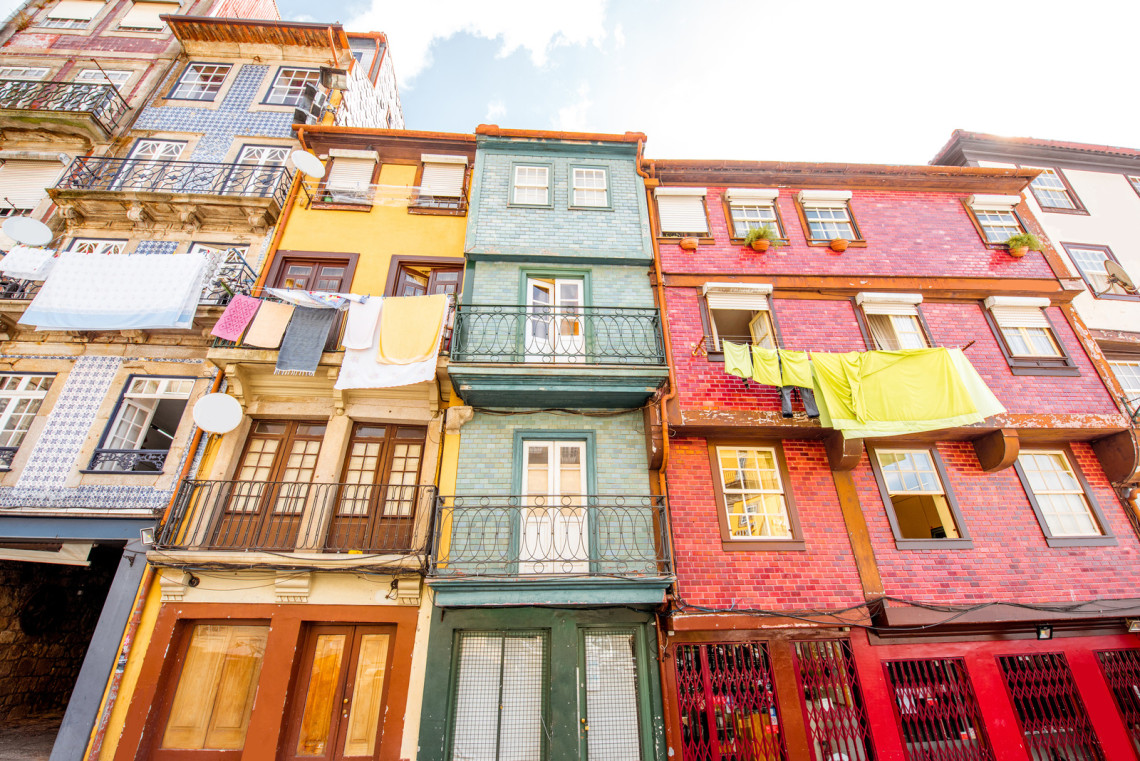 Enjoy a Scenic Bus and Boat Tour Around Porto with Hop-on, Hop-off Options!
Looking for a way to experience Porto, Portugal that offers something special and a bit out of the ordinary? Why not explore the stunning city of Porto in a unique and unforgettable way via a Hop-on, Hop-off boat trip on the Douro River? This is a perfect way to take in the most stunning sights of Porto from a new and awe-inspiring perspective – right from the water and along the iconic Douro riverbanks – while also being more in control of where and when you hop on and off during your Porto discovery.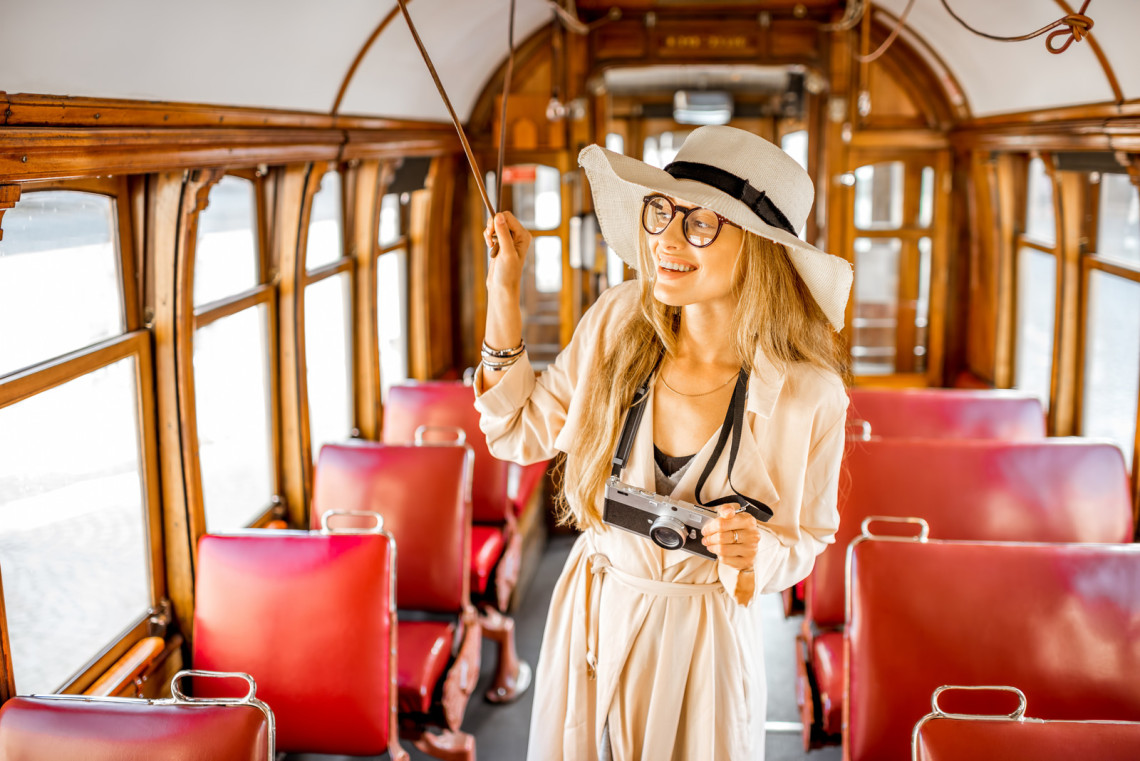 From the winding cobblestone streets of the historic downtown center of the city of Porto to the majestic Douro River, a hop-on hop-off Porto boat tour offers you the chance to see it all, while also getting a unique look at one of Europe's great cities via a truly special type of Porto tour. Ready to explore what exactly it will be like when taking a hop-on hop-off boat tour of Porto and the surrounding Porto area? Let's go!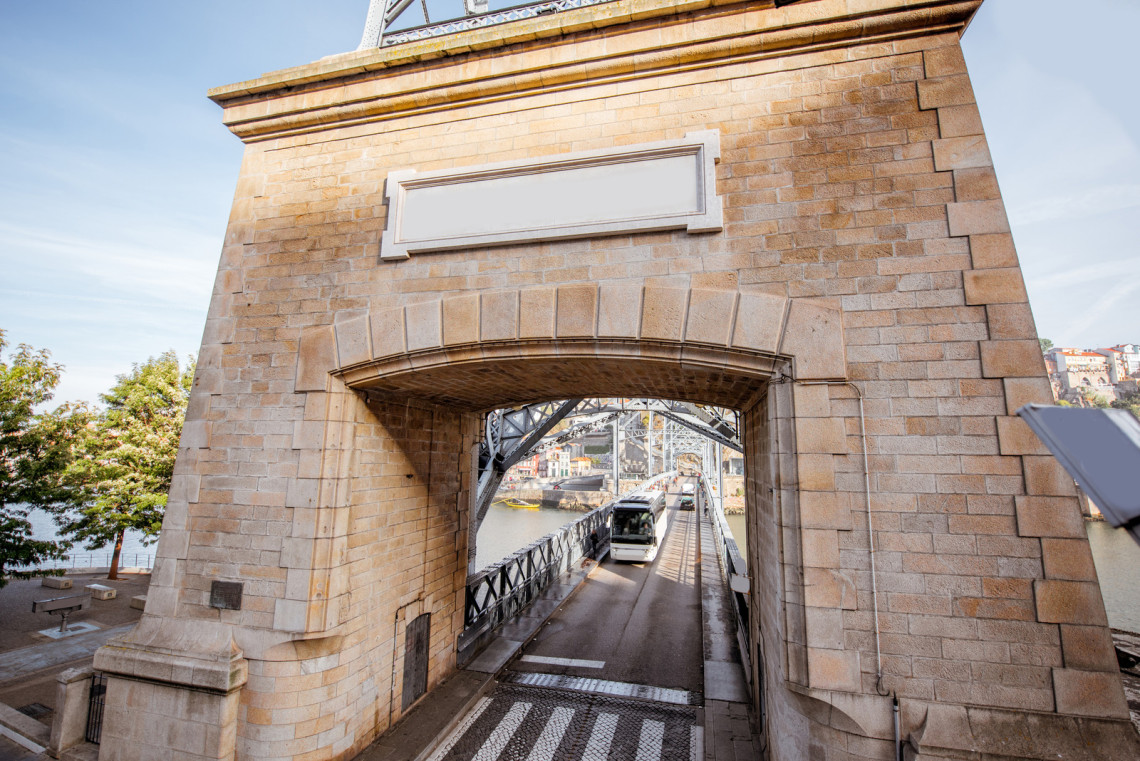 First, climb aboard one of the tour company's Rabelo boats, and officially accept this exciting invitation to set sail and experience all that this incredible destination has to offer at your own pace. While en route during this unique Porto tour, you will discover iconic Porto sights, like the famous 6 bridges that connect Porto to Vila Nova de Gaia, as well as various locations, such as Matosinhos and Gaia, during a full 60 minutes of sightseeing.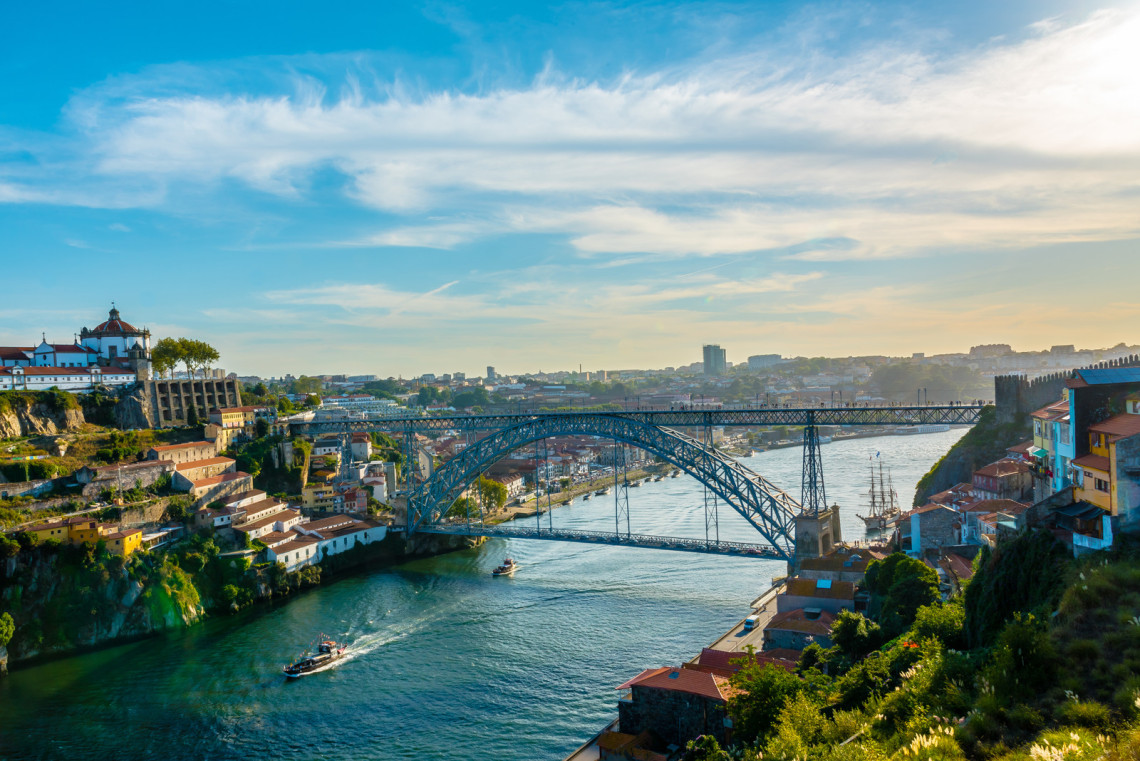 That's right – you have an entire hour to witness some of Porto's most wondrous and famed attractions and landmarks. While you are enjoying your hop-on hop-off Porto tour by boat, don't forget to bring your camera, so you can take some stunning photos and have pictures to remind you of the unforgettable memories you made here in Porto, which you will surely cherish for years to come.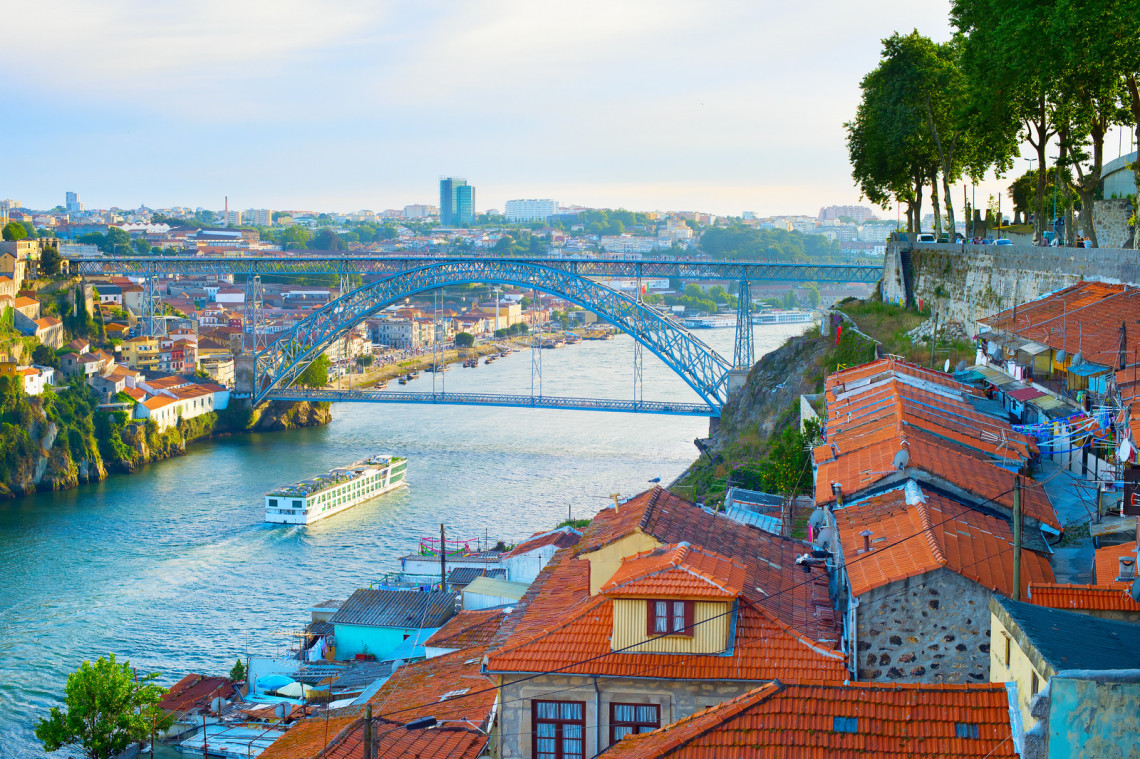 Experience Delicious Porto Wines on an Unforgettable Porto Wine Tour!
Are you a budding sommelier looking for a way to explore the best wines Porto has to offer? Or maybe you are already an expert wine connoisseur on the hunt for that next primo wine that will delight and inspire your discerning palate. Either way, Porto has a wine that is perfect for you and won't disappoint!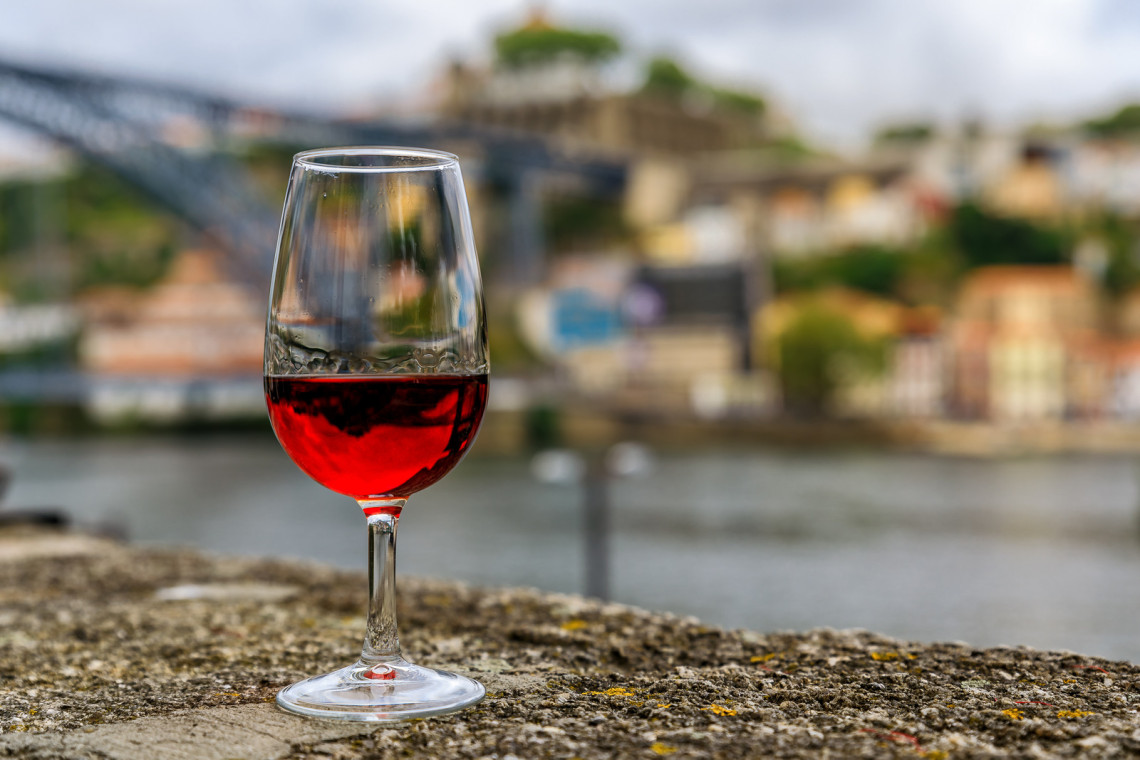 Wondering how best to discover the best wines in Porto? Look no further than our experts at Portugal Getaways, who can arrange an incredible wine tour around Porto City for you and your travel companions, where you will get to sample up to 10 different port wines – the iconic wines of Porto, Portugal.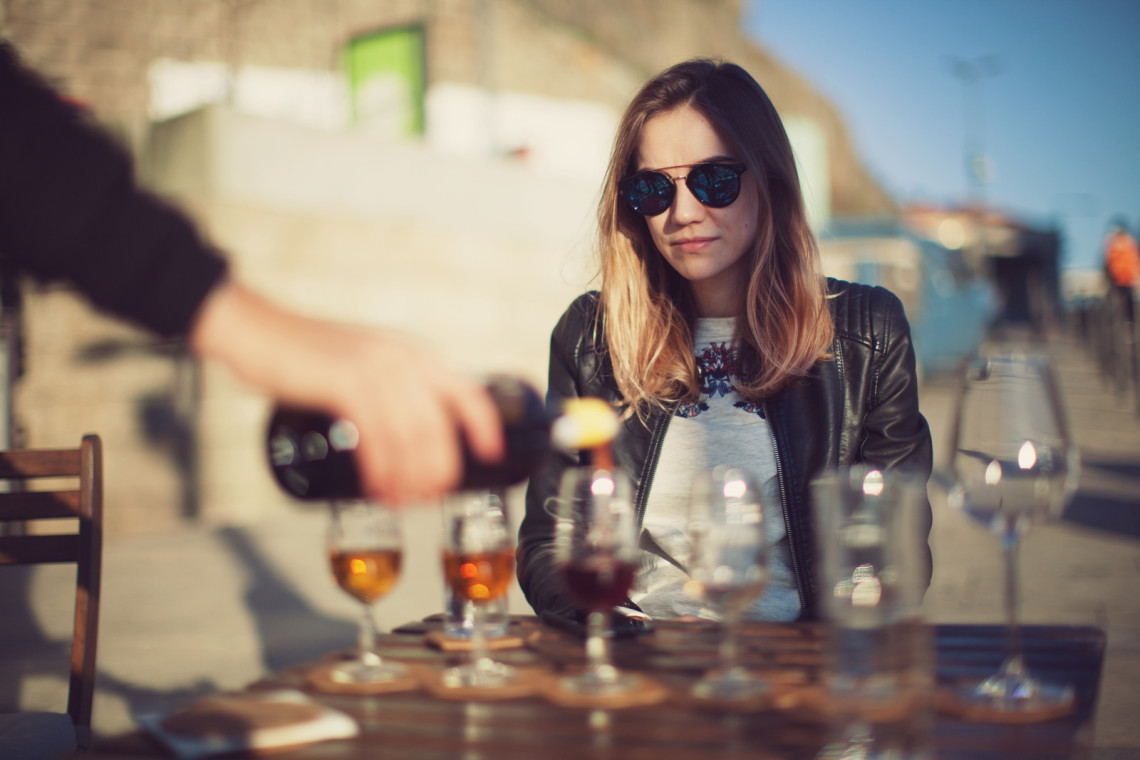 But there is, even more, to look forward to during a Porto wine tour! You will also get a chance to visit three of the oldest and most famous port wine producers in the Porto region while learning all about the iconic Douro Valley and its fascinating history and culture. But that's not all!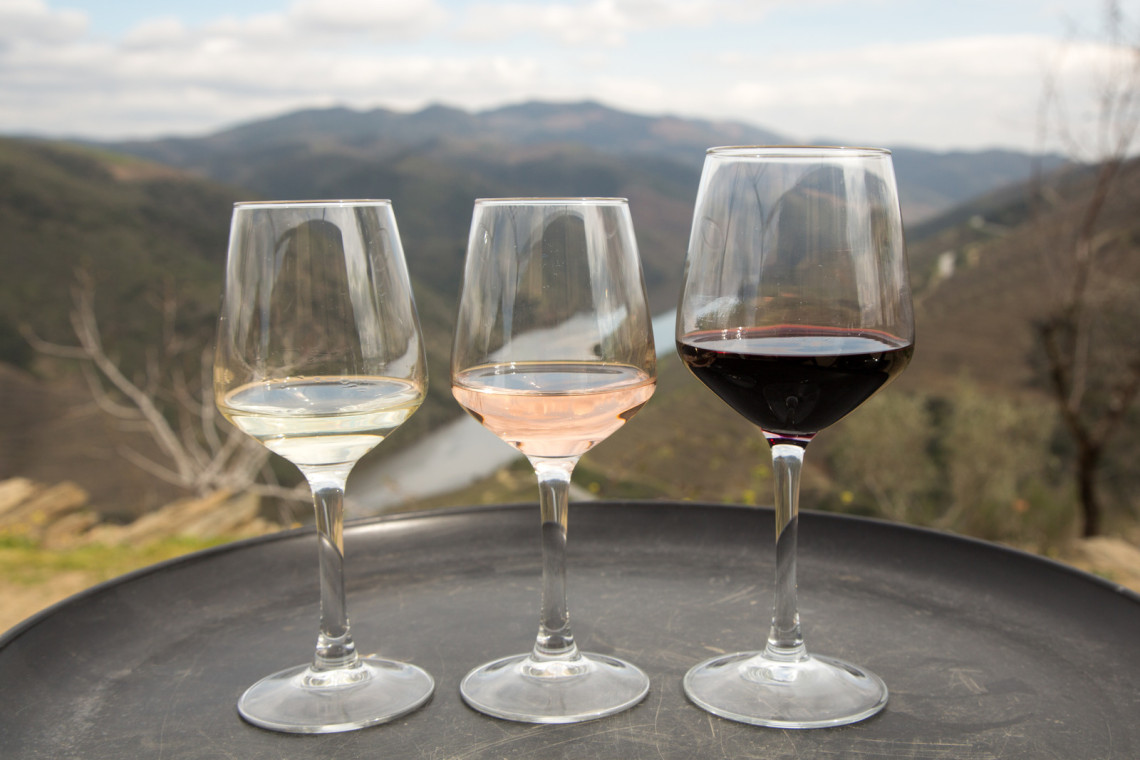 Your tour will also be led by an expert in all things Porto wine. So, not only will you get to taste amazing Porto wines, but you will also get to enjoy the company of a master sommelier, who will be with you every step of the way, providing expert commentary as you taste each unique Porto port.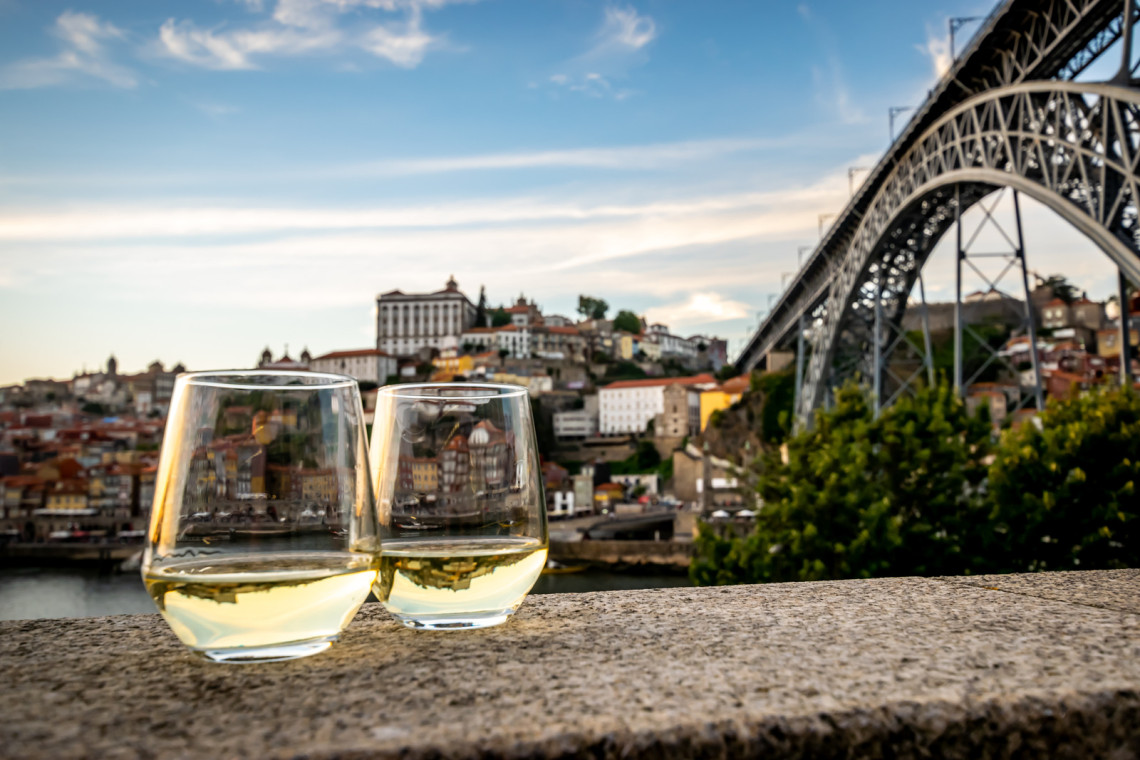 You'll learn how to be able to tell how each port wine differs from the next, learning about the unique notes, aromas, and flavors of each type. You could safely say that by the end of this comprehensive Port wine tour, you'll have become an expert in port tasting!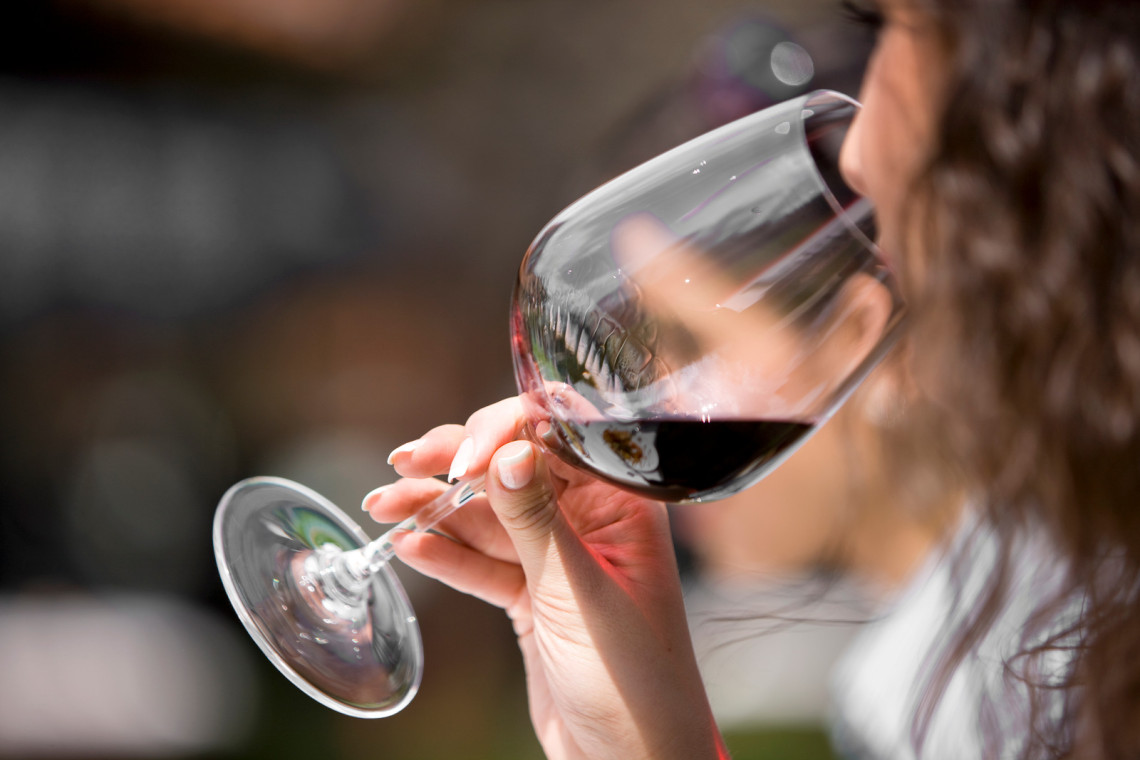 As you sample the exquisite flavor of this nectar from the Gods and learn all about the history and production process of these world-renowned wines, you will have an absolute ball tasting the unique flavors of this sweet, fortified wine and journeying through the Porto area wine cellars on an epic discovery of the secrets of Port wine. And the best part? You can take pleasure in knowing that each sip on this Porto wine tour brings you one sip closer to tasting perfection!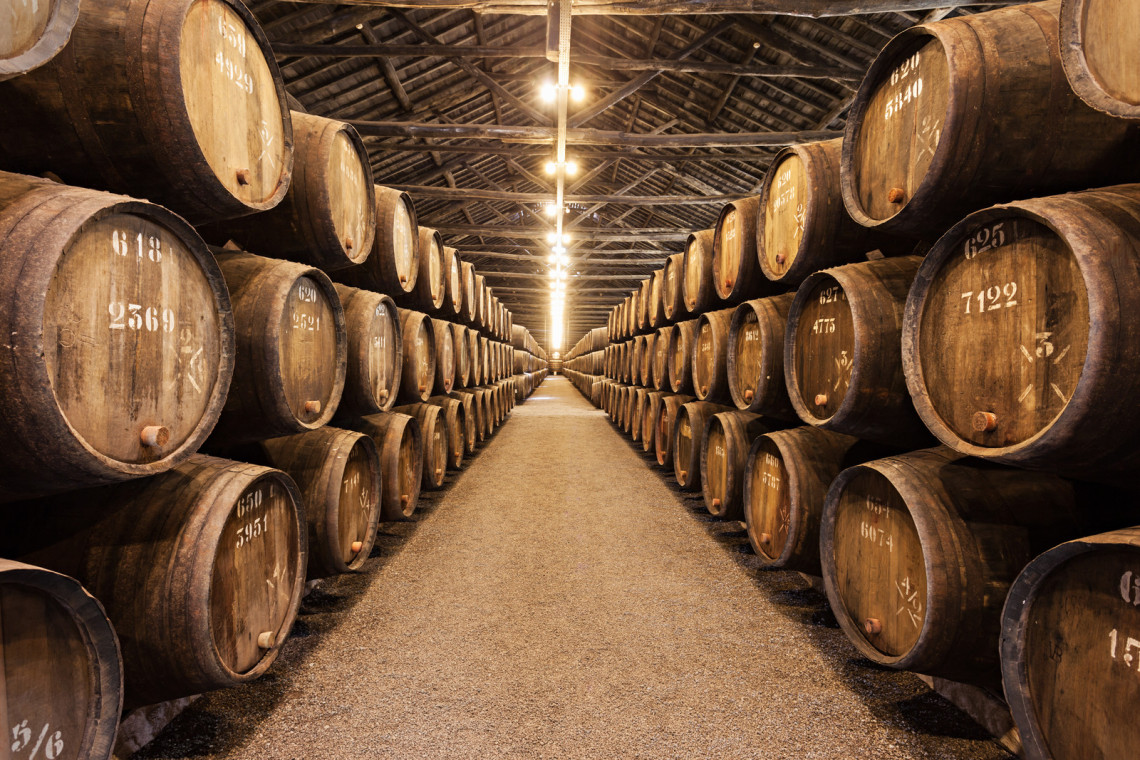 And we would be remiss not to mention the Douro and Porto area vineyards! For those looking to experience the best of the Porto area's and Douro region's wine, taking a tour of the renowned vineyards found here is an absolute must. While visiting the Douro area vineyards and the most iconic wineries in the Porto area on a guided tour, you will enjoy soaking up the stunning beauty of winding roads through sun-soaked landscapes.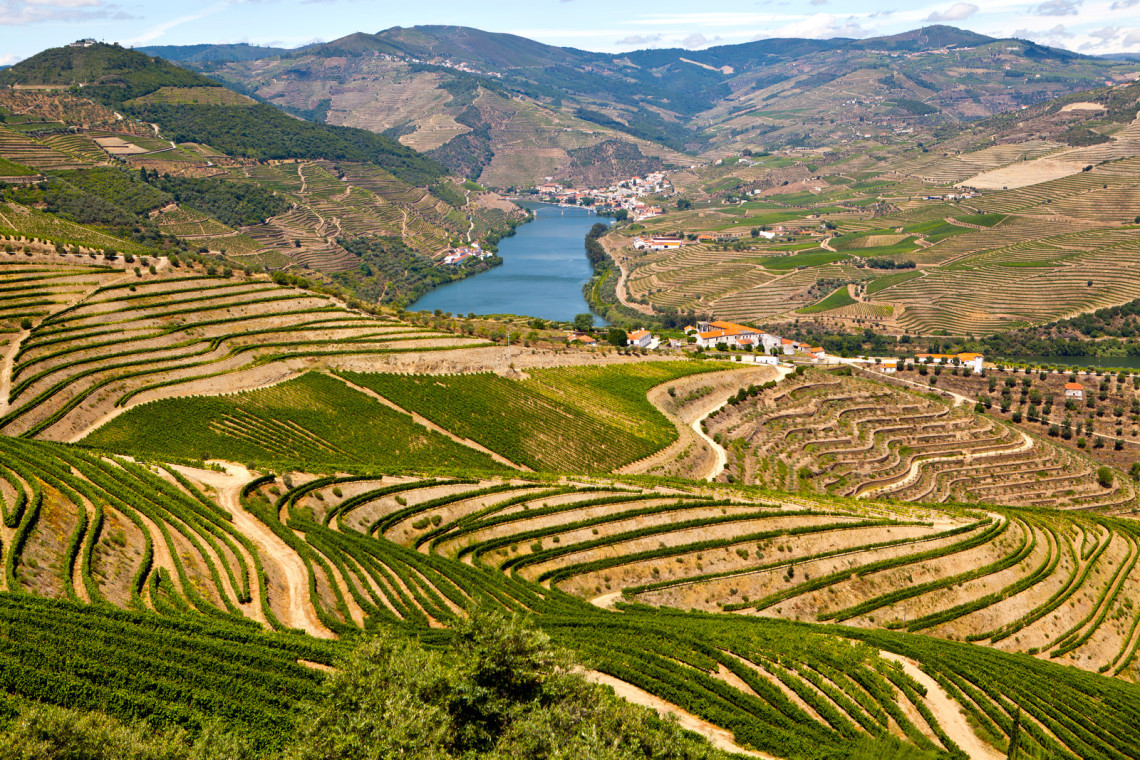 You will also have the chance to sample local gastronomy and immerse yourself in the local culture before finally tasting some of the distinctive Port and DOC Douro wines.
Experience Iconic Porto Music and Regional Flavors with a Porto Fado Tour
Are you ready to experience the best of Porto city while discovering and enjoying its renowned musical culture? There is no better way to do this than by embarking on a Porto Fado tour.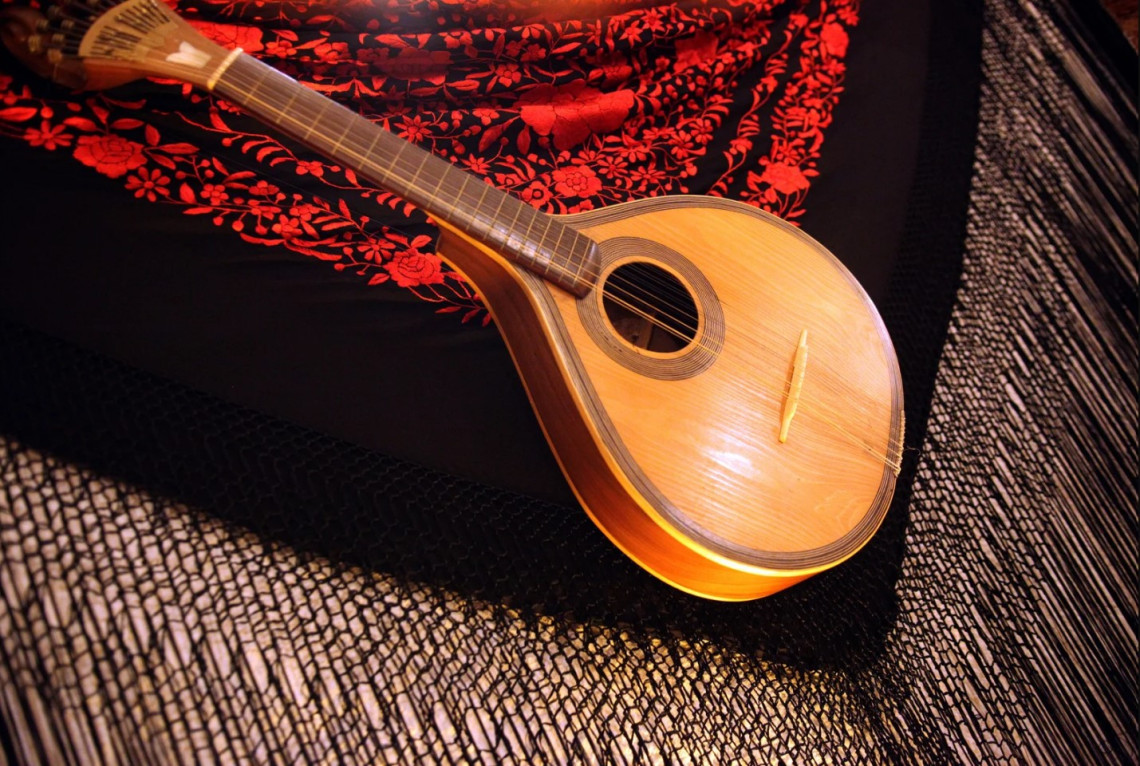 But far beyond just introducing you to this amazingly unique and specific local genre of music, a Porto fado tour will also allow you to explore the city's impressive squares and monuments before enjoying the heartfelt performances of Portugal's signature musical style – making for a truly special way to learn about the roots of fado, the traditional instruments used in it, and its fascinating history.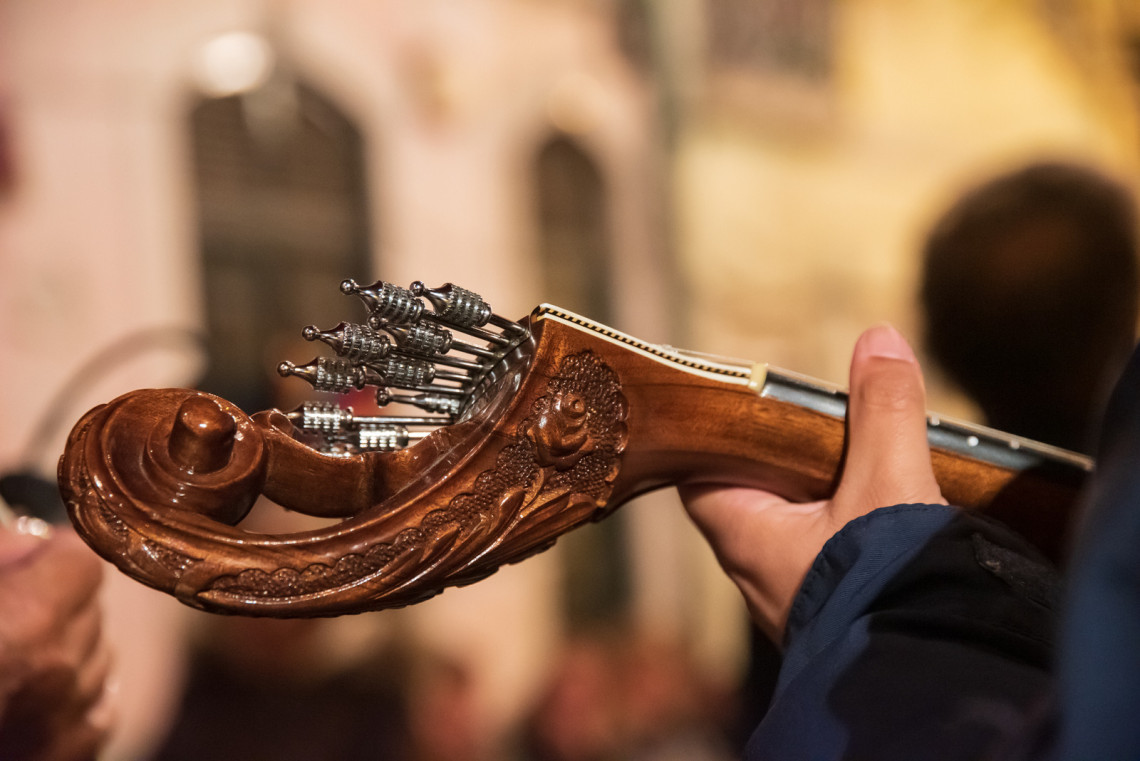 But the fun and excitement don't stop there on a Porto Fado tour, as you will also get to discover the rich regional cuisine of the Porto area with a delicious dinner at a renowned local restaurant. While dining in this local treasure, you will enjoy a variety of homemade dishes bursting with Porto flavors – perfect for sharing with friends and family in a warm and friendly atmosphere so signature of the classic hospitality Porto is known for.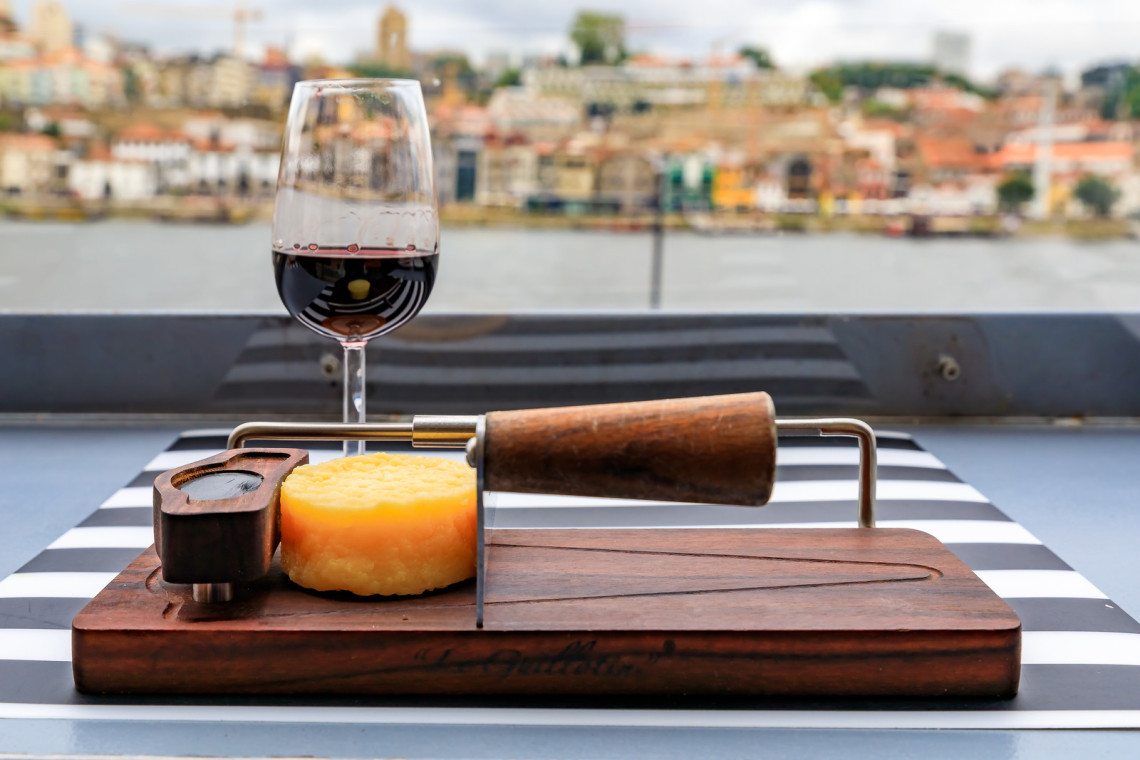 Joining a Porto fado tour through Portugal Getaways will be your chance to not only tap into the music lover and appreciation within but to also unleash your inner foodie as you sample some of the city's most iconic local dishes! Talk about a perfect pairing! A Porto fado tour is definitely an unforgettable experience not to be missed!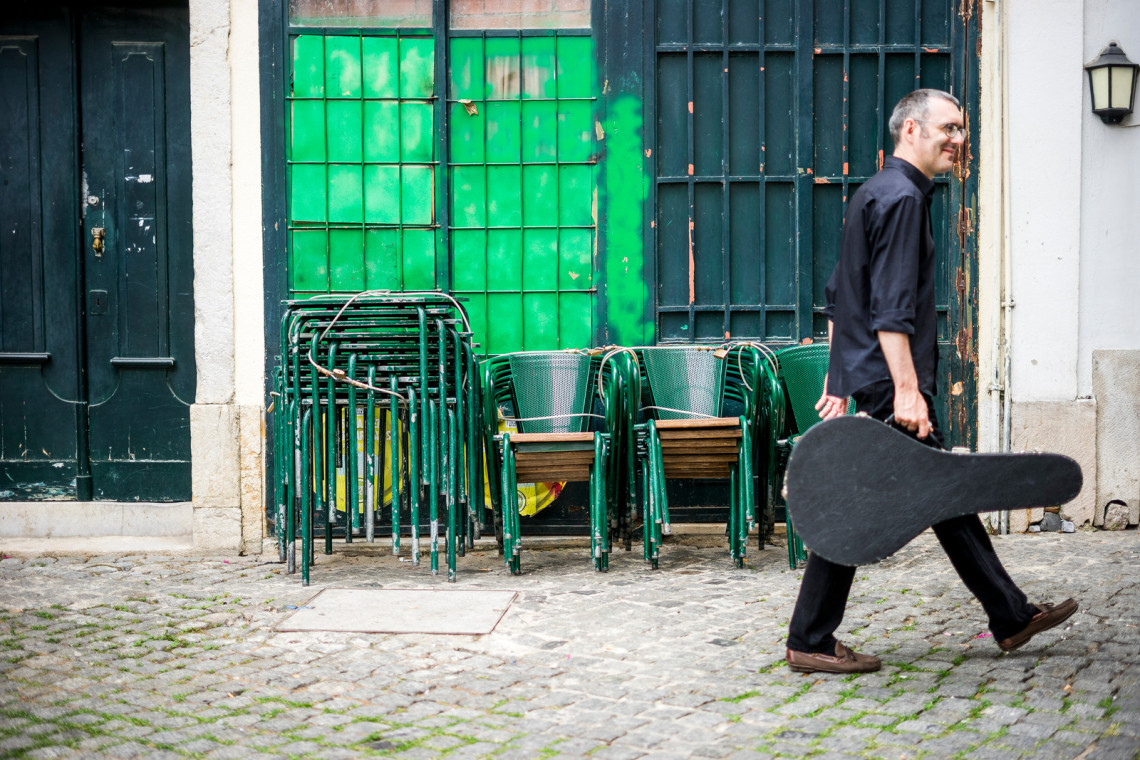 Experience Jewish Culture and History on a Tour in Porto City
Looking for more of the best tour options for your Porto visit? Why not step back in time and learn all about the Jewish culture and history linked to this amazing area via a Jewish culture and history tour in Porto city?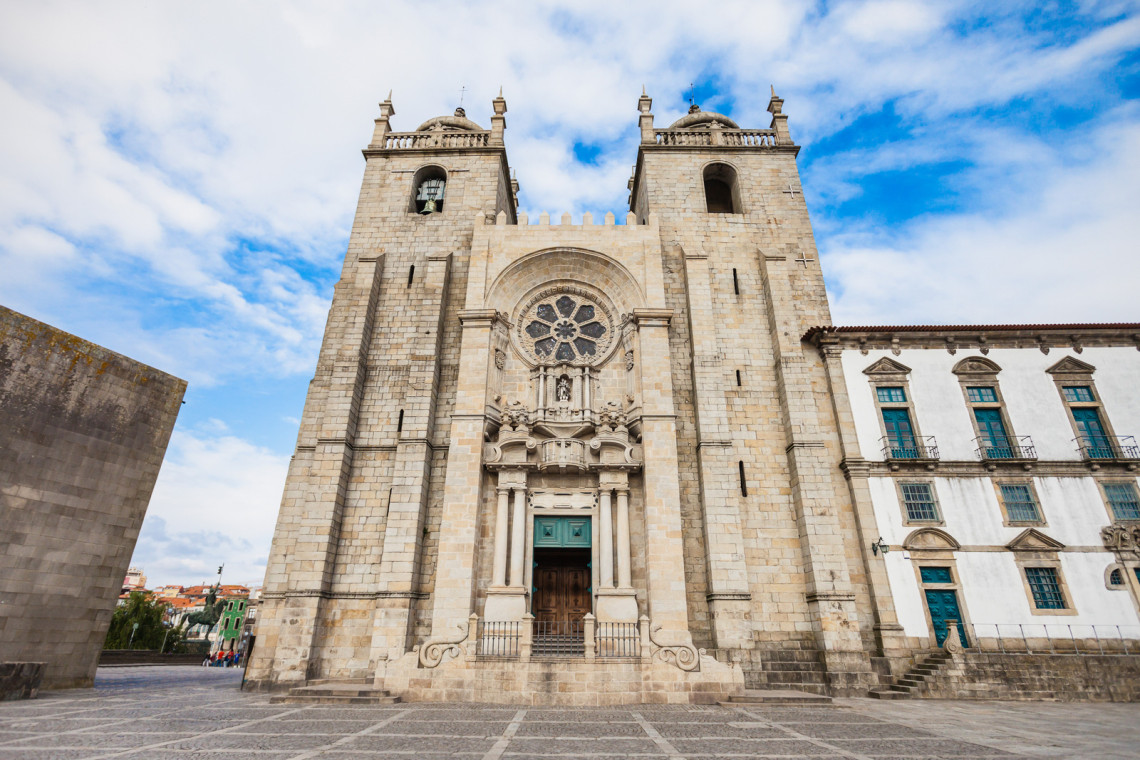 Begin your historical journey in Porto – Portugal's second-largest city – at the pillar of the gran Porto Cathedral. From there, make your way through the city via a picturesque exploration of the winding streets of its original core, where every step traces the Jewish still palpable presence that was so instrumental in shaping its development over the centuries.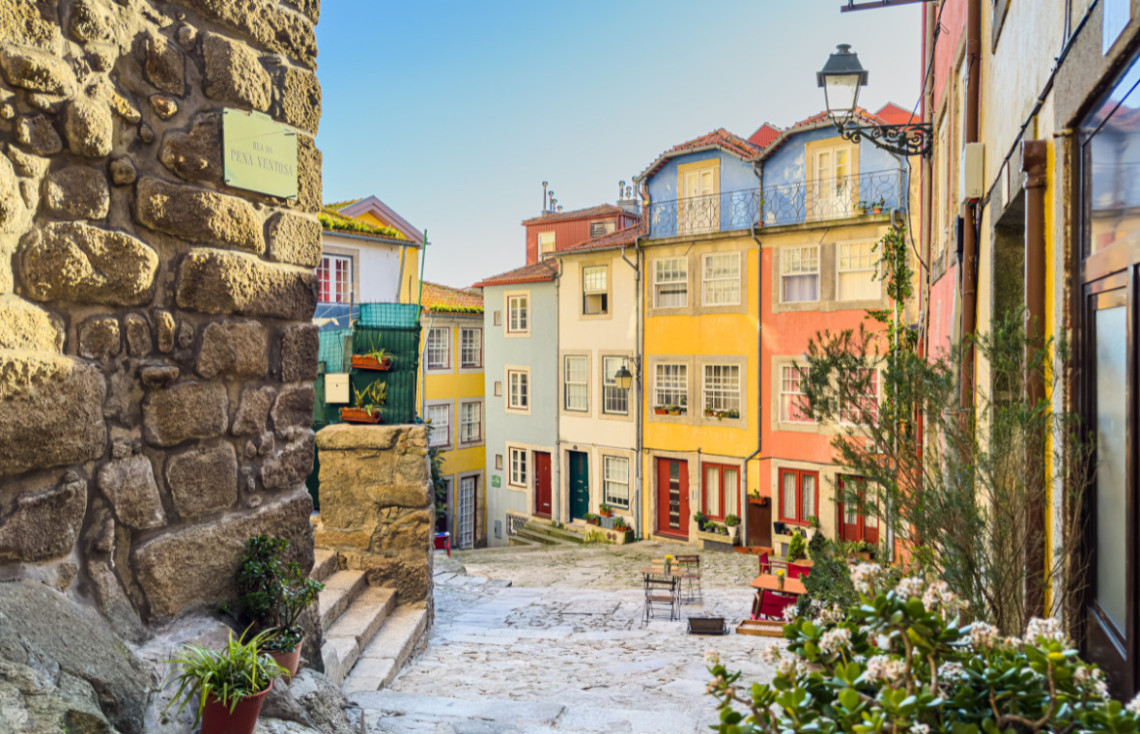 Next up on your historical Porto tour is a visit to Pena Ventosa before continuing on to Ribeira, all while soaking up the magical medieval atmosphere as you wander through the city's ancient alleys surrounded by majestic and timeworn walls. As you make your way, your tour offers you the amazing opportunity to learn about how Jews were involved in Portugal's Age of Discovery, as well as how centuries of inquisition tried to erase their impact from the history books.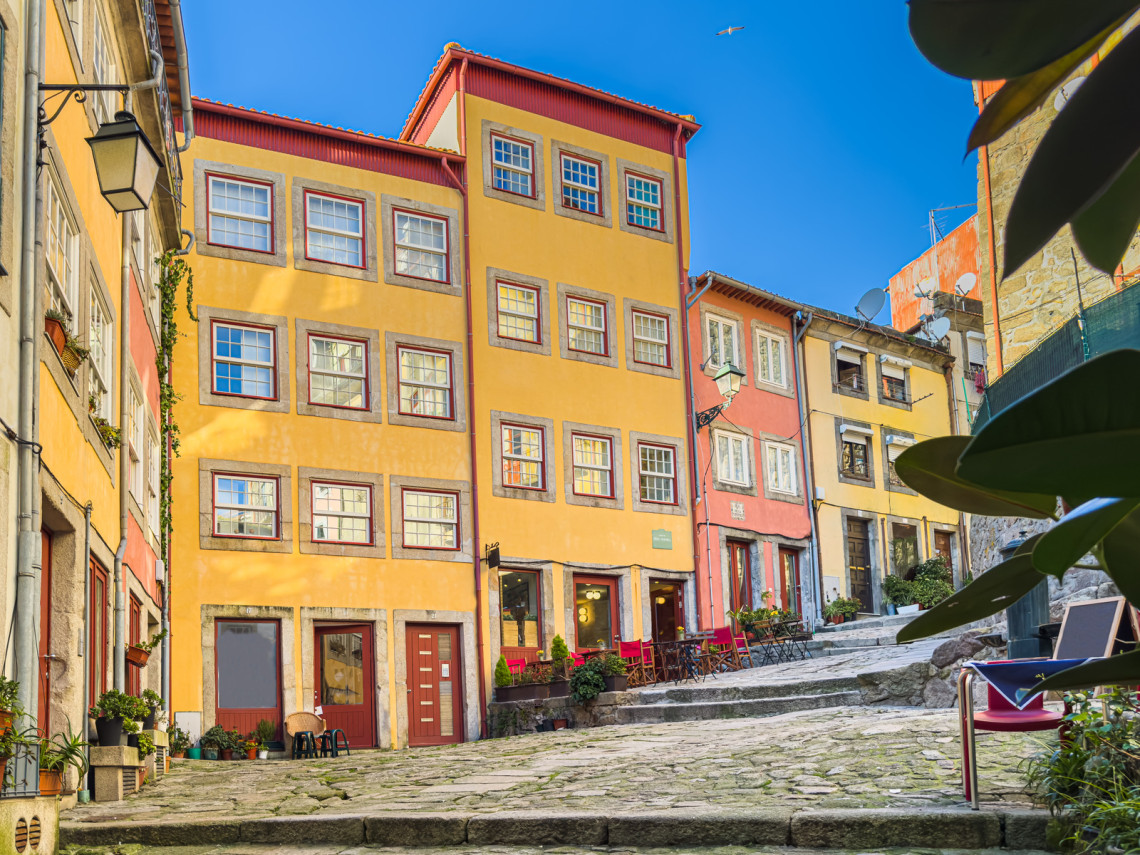 Finally, you will explore the sites of what was once Porto city's bustling Jewish quarter, where you are sure to marvel at how remnants of this once thriving community still remain today. And the grand finale of your Porto historical tour? There is no better end to a day than by taking in a breathtaking view of the Douro River to finish off your tour.
Learn About Ancient Wine-Making Traditions and Take In Stunning Views in Favaios
Yet another option for an epic Porto area tour takes place in Favaios. A small village near Porto, Portugal, a tour in Favaios is an experience like no other. When taking a Favaios tour through Portugal Getaways, you will be welcomed with a traditional Moscatel drink at Quinta da Avessada before starting out on an epic journey of discovery you will never forget.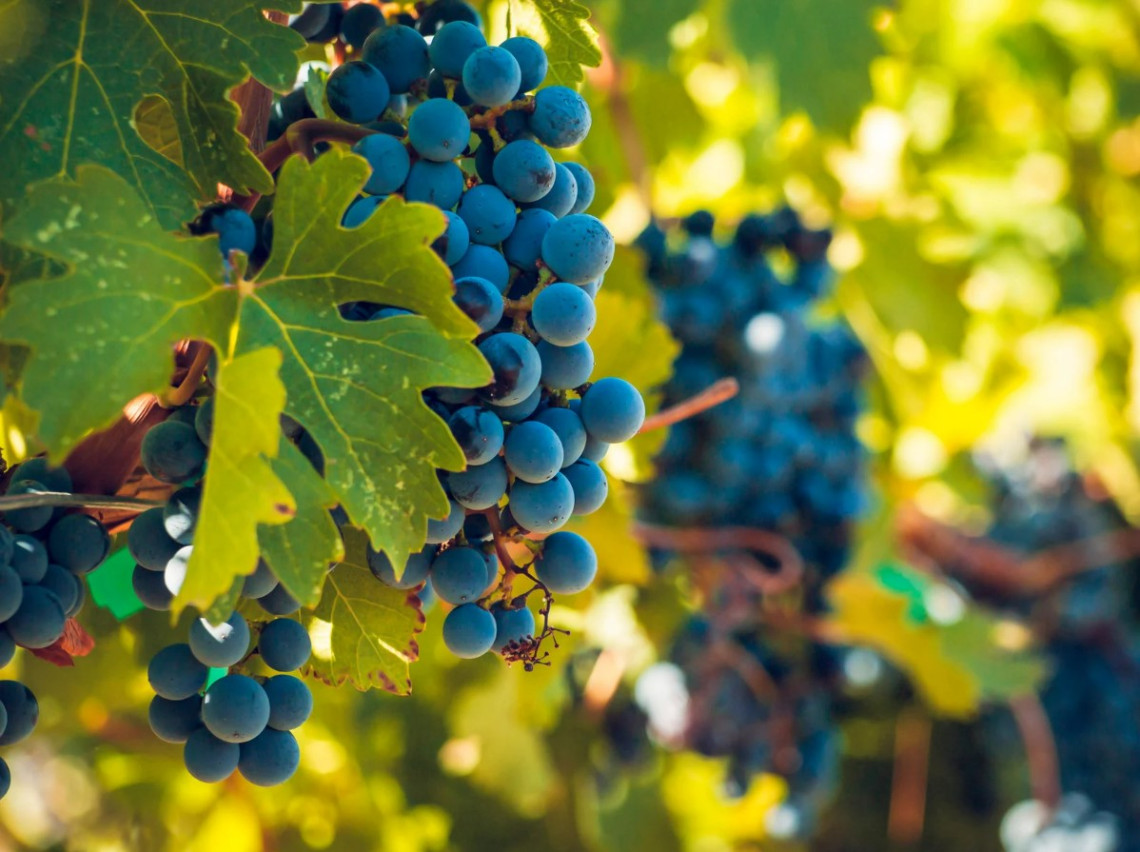 Your Porto area tour in Favaios, Portugal kicks off with a visit to the Favaios Bread and Wine Museum, where you will learn about the history of the village and how it relates directly to bread and wine. You will also taste different breads baked in wood ovens in traditional bakeries – the key of what gives the area's baked offerings their beloved and unique flavor.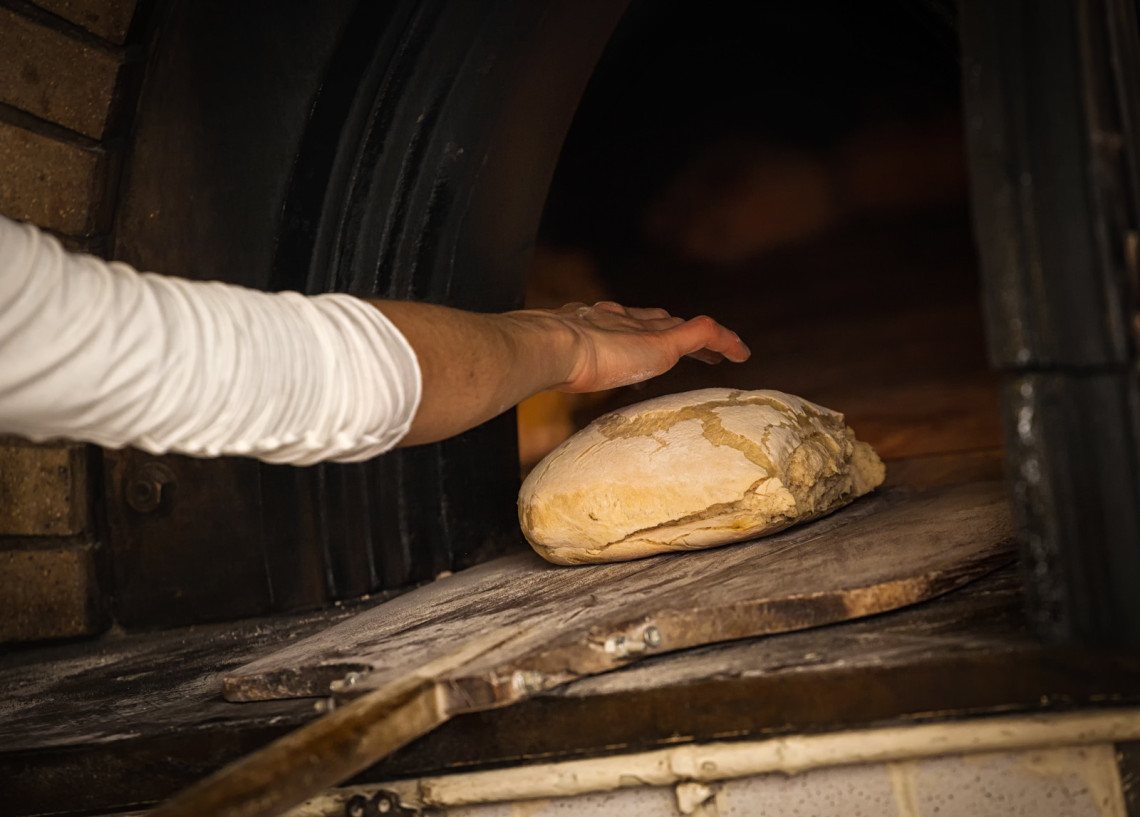 Also during your tour, you will enjoy stunning views as you make your way to Miradouro de Sta. Barbara de Favaios, where you will discover why this place is so unique to this region and get to admire its beauty from one of the most privileged vantage points in the entire Douro Valley. Your tour continues with a visit to Adega Cooperativa de Favaios, where you will learn about the traditional method of wine production via a sophisticated robotic teaching system.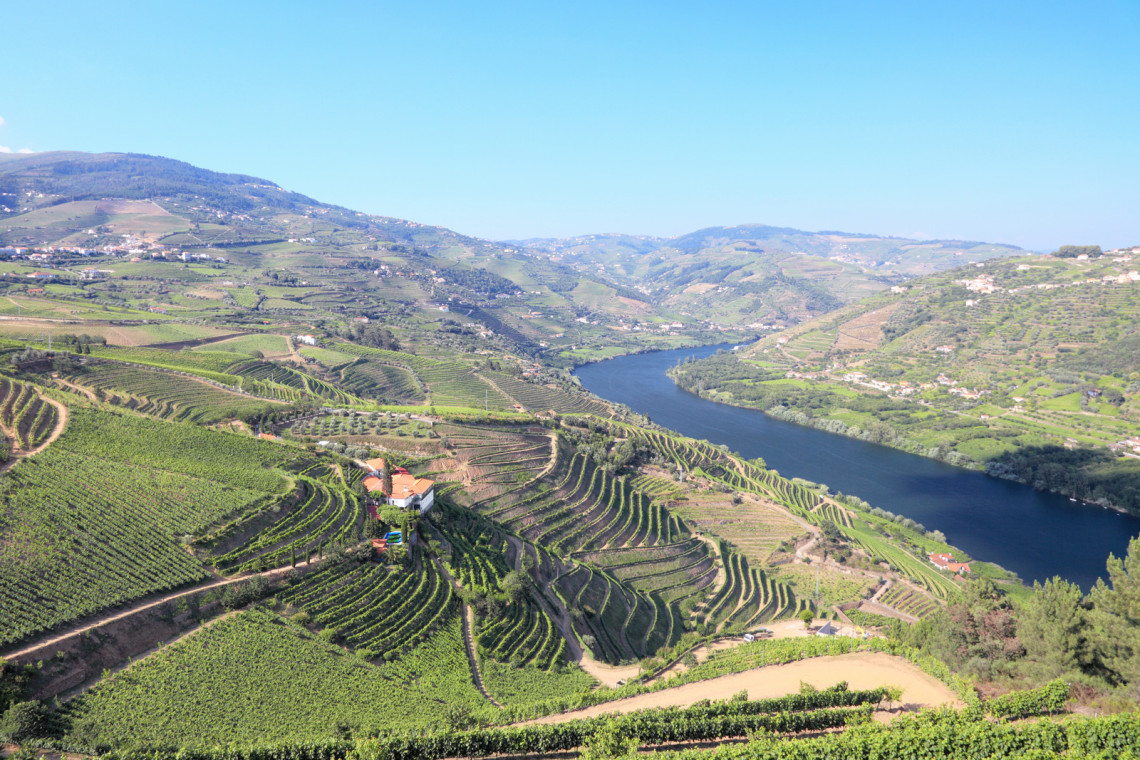 After that, please your palate with local Porto area cuisine as you enjoy a delicious lunch at Quinta da Avessada (included in your tour ticket price) before ending your day's adventure with an exciting visit to Enoteca, where you can sample some great wines while enjoying majestic views of the Planalto de Favaios.
Discover the Beauty of Portugal via a One-Day Tour from Porto
If you truly want to experience the full beauty of Portugal and discover its different cities, taking a one-day tour from Porto to one of the other nearby cities, such as Minho, Fátima, Coimbra, Braga, Guimarães or Aveiro, is a great way to do just this!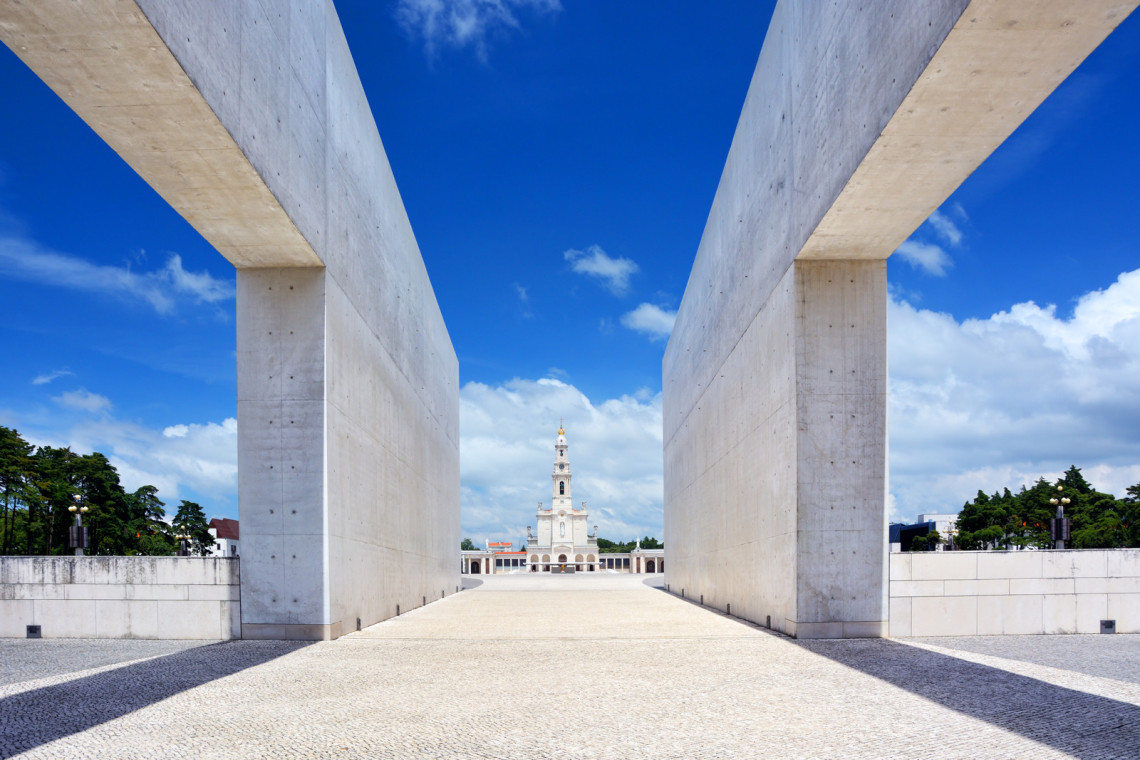 The great thing about this is that Porto is located ideally in the north of Portugal, where travelers to Porto city have easy access to many other amazing cities that are within just a few hours' drive away. Whether you rent a car in Porto or opt for a guided tour – an option we will explore further here – you can't lose when checking out the cities in the Porto area vicinity! The northern cities in the surrounding Porto area offer stunning views and unique experiences, with each city having its own unique highlights and charms. Let's explore together just what amazing things you can expect to see and experience when journeying to each via an exciting tour.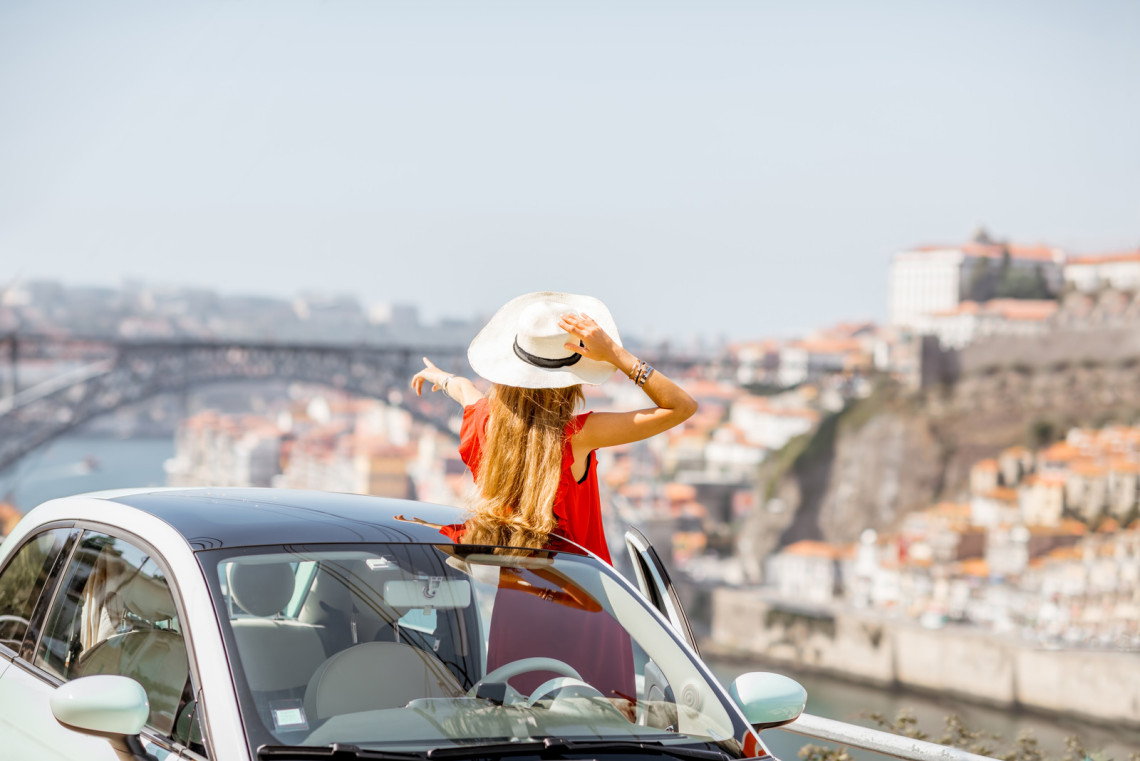 A visit to Minho gives you an incredible inside view into Portuguese culture thanks to the city's small villages full of quaint charm and traditional architecture. For a more spiritual experience, head to Fátima, a religious destination in Portugal where pilgrims flock throughout the year. While here, ask your local guide all about the Our Lady of Fatima Miracle, which is a story every local knows and which holds a special place in the hearts of Portuguese people – and faithful followers worldwide.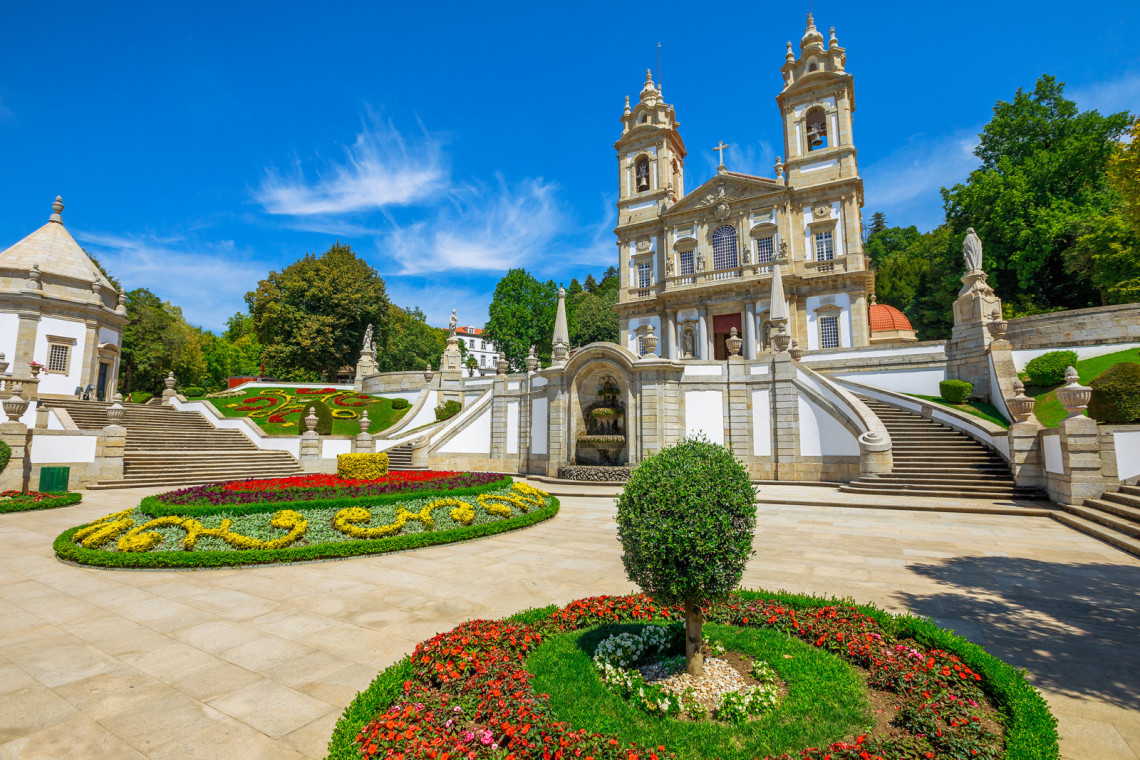 And then there is, of course, Coimbra, a city known for its storied university, but also one with plenty of historical sites worth exploring. Braga is also worth a visit, as it is considered to be one of Portugal's most beautiful cities. You can also teleport back in time (sort of!) by visiting Guimarães with a guided tour. As Portugal's first capital city, a stop here is definitely worth a spot on your Portugal holiday itinerary.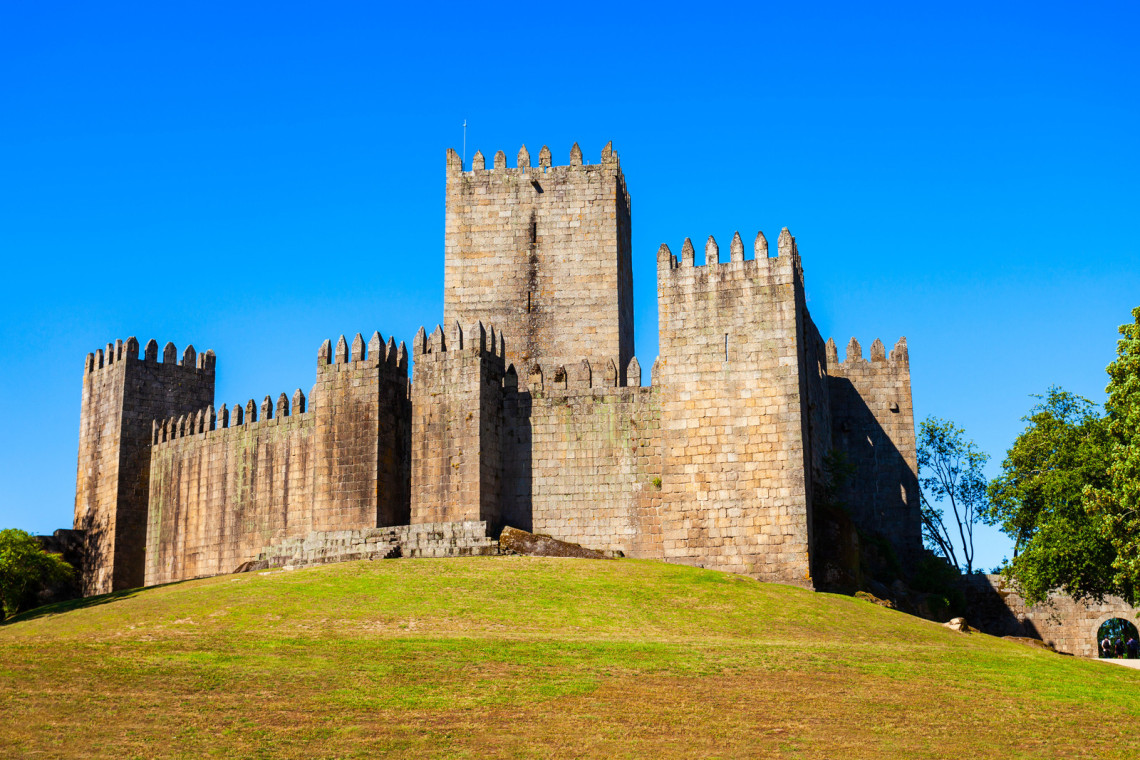 Finally, you can take time to experience Aveiro's canals and bridges for a truly romantic day trip tour. Whatever you choose and whichever city sparks your fancy, choosing a one-day tour from Porto offers the chance to see and experience so much in a short amount of time. All you have to do is decide what you want to see! The good news is that if you ever have any questions and want help finding the best day tour from Porto to suit your wants, we at Portugal Getaways are here to help, so it's a win-win situation no matter what!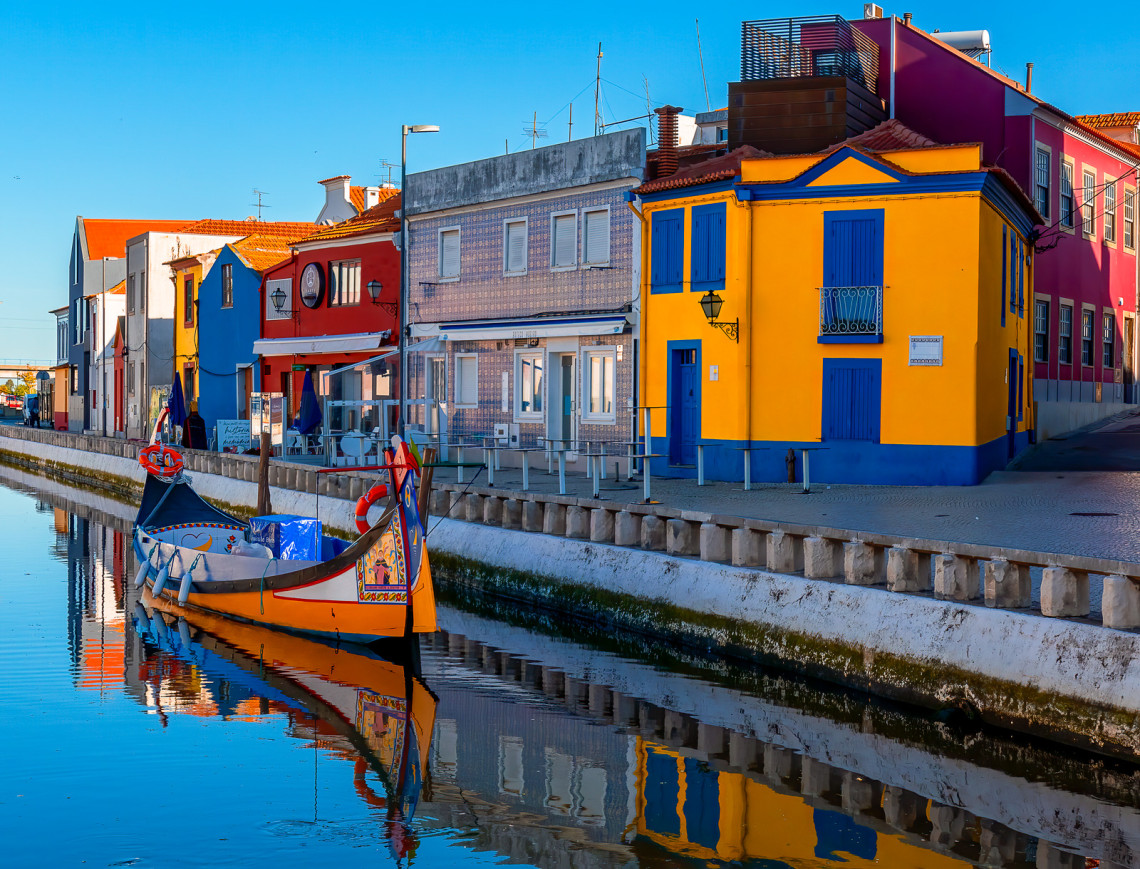 Experience Magnificent Beauty on a Douro River Cruise Tour in Portugal
Ready for even more best Porto tour ideas? Taking a cruise along the Douro River in Portugal is also an unforgettable experience.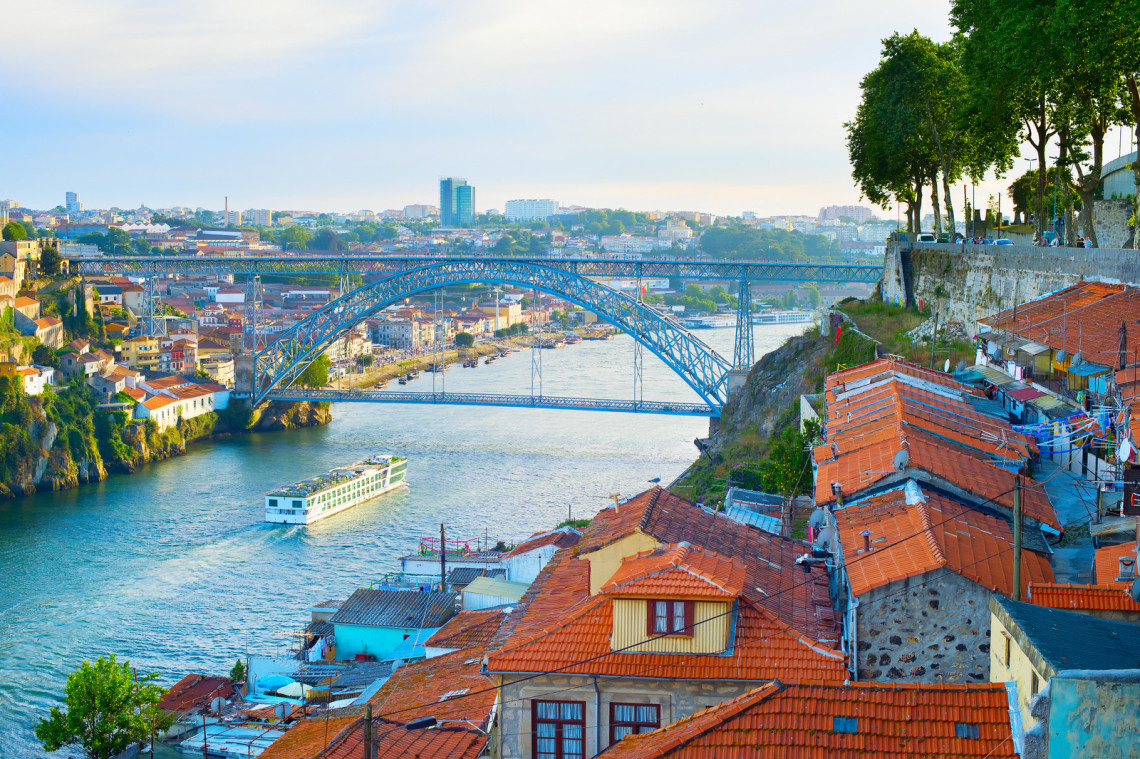 Heading from Porto downstream or upstream, you can explore the stunning beauty of the river's riverside vineyards, passing through Régua and Vila Nova de Gaia. While on board during your Porto river cruise tour, you will have plenty of opportunities to take in the spectacular scenery of the Douro area while tasting world-renowned Portuguese wines and enjoying traditional Portuguese cuisine from the onboard restaurant.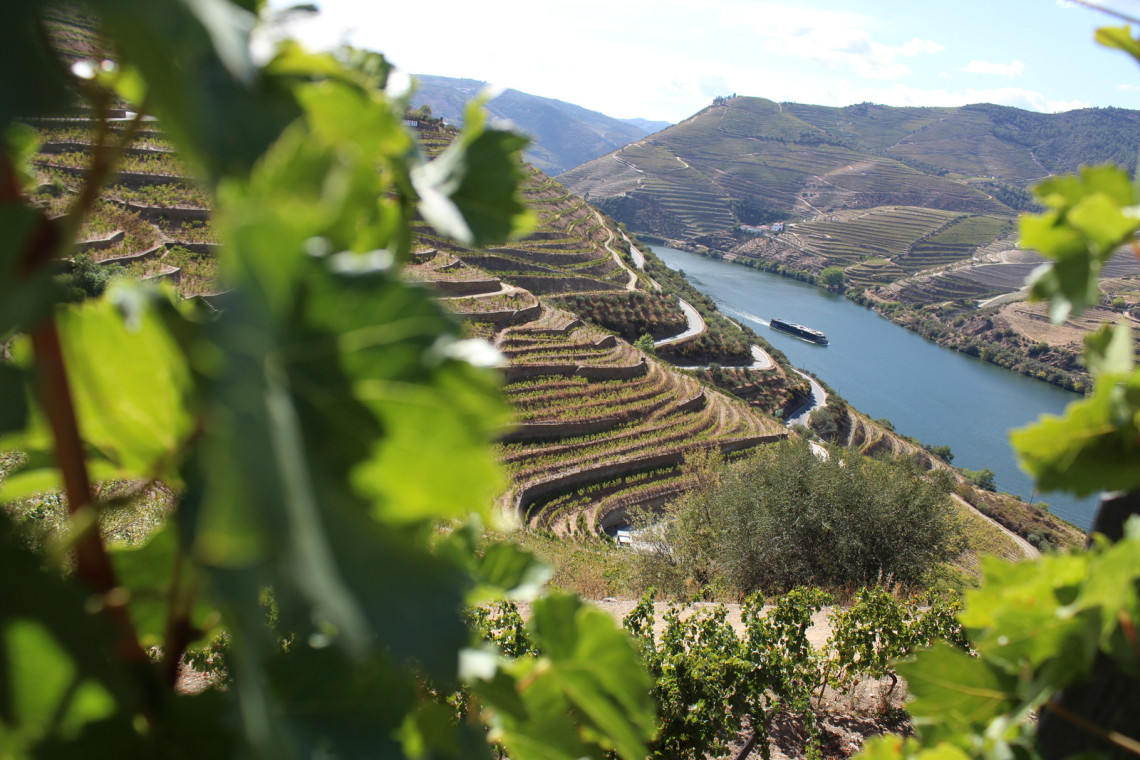 If you're feeling adventurous, disembarking at age-old towns such as Régua and Vila Nova de Gaia offers an excellent opportunity to explore the local culture and history through guided tours and find unique souvenirs in the area's numerous lively markets. Bottom line: A Douro River cruise tour really is one of the best ways to experience this majestic Porto river as it winds its course through a variety of landscapes, waterside villages, and near endless historic sites.
Explore the Magic of Serra da Estrela on a Private Tour
Another excellent Porto area tour idea is to head to Serra da Estrela. Experiencing the magic and beauty of Serra da Estrela in Portugal on a private tour is a perfect way for visitors of all ages to explore nature and culture.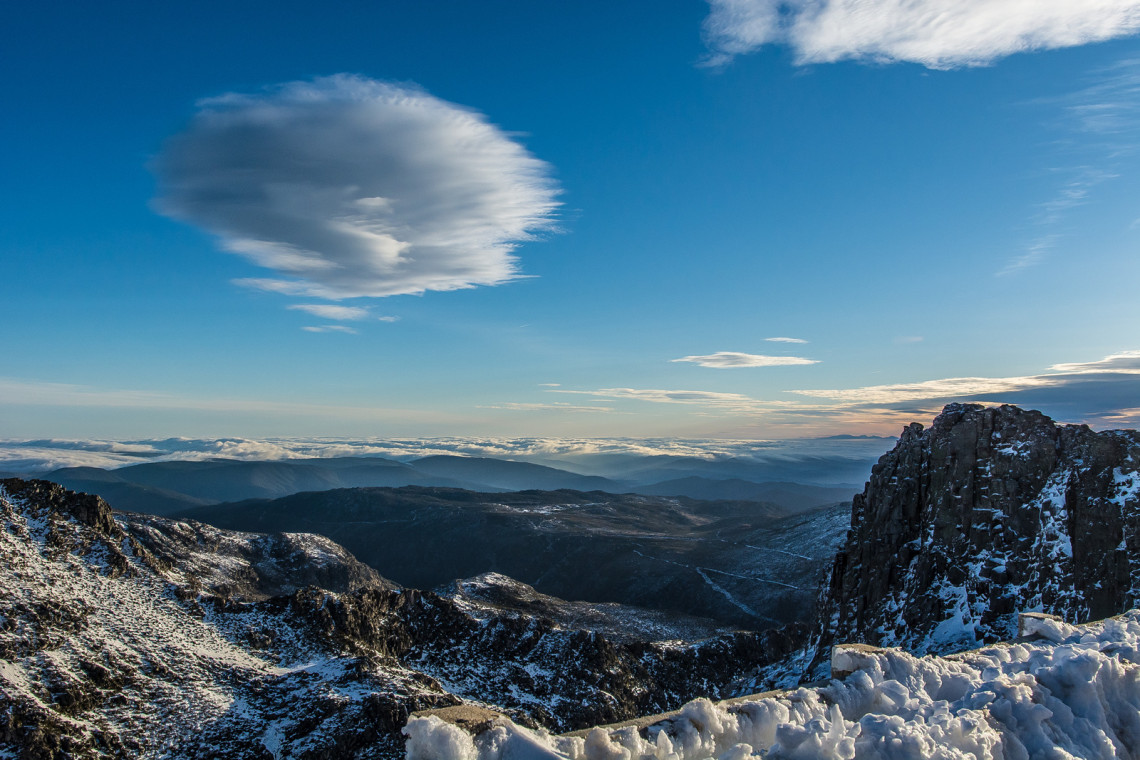 In winter, the Serra da Estrela is often covered in snow, making it almost look like a magical and enchanted scene from the snow globes of your childhood. Meanwhile, the summer in Serra da Estrela is ideal for enjoying the beautiful river beaches in the area.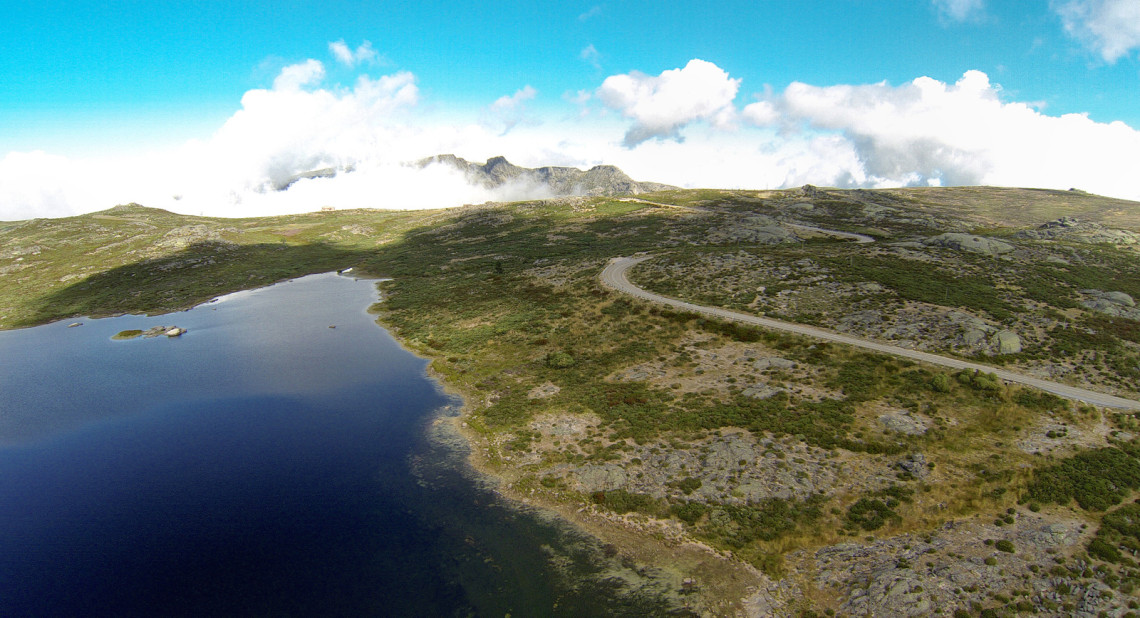 No matter what time you go to Serra da Estrela, you'll get to enjoy sampling delicious cuisine from warm and hospitable locals. A private tour of Serra da Estrela booked through Portugal Getaways will take you through scenic hills and valleys, where you can learn from your expert tour guide all about traditional Portuguese life as you explore traditional villages, such as Seia, Manteigas, or Covilhã. Among these locations, you can find out how the famous area's Queijo da Serra cheese is made thanks to an informative visit to a local Cheese Museum, or there's our favorite option, unleashing the child within by discovering unique toys at the local Toy Museum.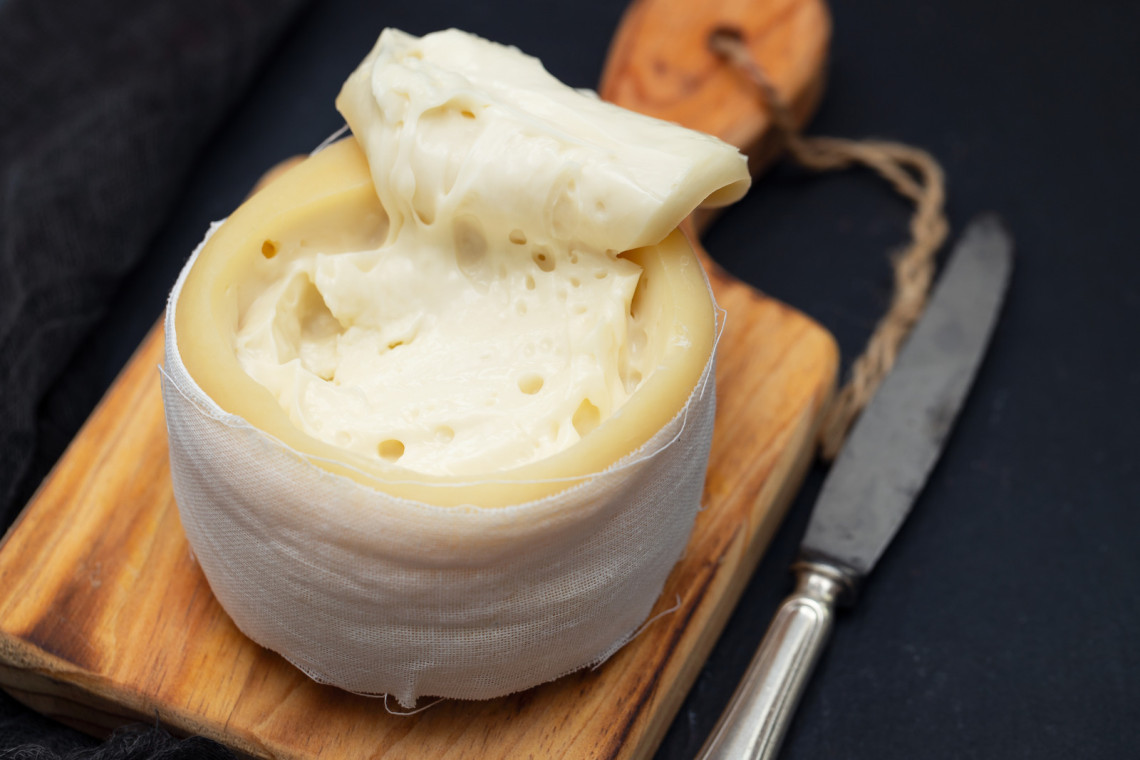 Anything you decide is sure to be a delight during a tour taking you to Serra da Estrela. So don't miss out on this truly unique opportunity!
What Are You Waiting For? Your Perfect Port Tour Awaits
As you can clearly see from our comprehensive list of exciting options, there are plenty of different tours and experiences to be had in Porto, Portugal and its surrounding vicinity. From walking tours that will take you through Porto city's iconic streets to boat trips that will show you the historical sites along the river, and even private tours that can give you a more intimate look at the city – and more – all of these unforgettable experiences provide visitors with an excellent opportunity to learn more about Portuguese culture and gain a unique view on what life is really like in this vibrant city.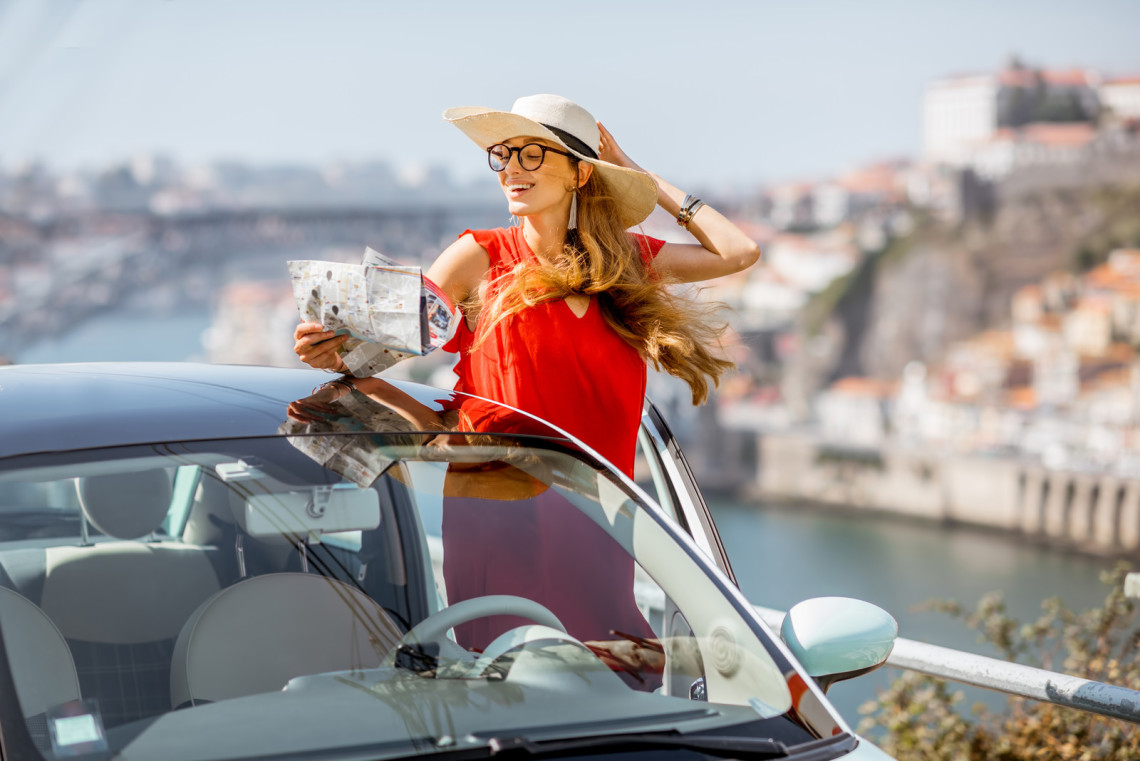 And for those looking to venture a bit further afield, Porto day trips offer you myriad opportunities to do just that, with ease and stress-free thanks to expert guides and close proximity! No matter what kind of experience you're looking for in Porto and the surrounding Porto area, there is sure to be something perfect for you, and we at Portugal Getaways are here to help you make it all happen!
Explore Portugal Your Way: Customizable, Tailor-Made Trips for Your Dream Adventure!
If you're looking to explore Portugal at your own pace, we have got you covered. Our team of specialists will work with you to create a custom-made trip that suits your preferences and budget. Whether you want to indulge in the local cuisine, explore the historic cities, or soak up the sun on beautiful beaches, our tailor-made packages offer the flexibility and freedom to discover the highlights of Portugal at your own pace. So why wait? Contact us today and let us help you plan an unforgettable trip to Portugal!