Algarve | Food, Wine & Sunset
Enrich your Portugal experience with the Algarve's flavorful local delicacies.
Indulge in the Algarve's flavors, beaches, and culture!
What's Included?
All flights and connections
Accommodation for your destination
Sunset Tour: Sunset Jeep Safari in Algarve (w/ dinner included)
Wine Tour: Half Day Tour with Wine Tasting
Why we love this deal:
This food and wine travel package to the Algarve is a stunning combination of flavorful cuisine and delightful sightseeing experiences.
On your half-day tour around the Algarve with a wine-tasting experience, you'll get the chance to explore some of the region's most iconic locations while sipping on delectable wines from local vineyards. As you journey through this breathtaking landscape, you can be sure that your taste buds will be tantalized by a selection of unforgettable flavors.
Next, your Sunset Jeep Safari takes your experience to an even higher level with its inclusion of dinner in the tour. You will have the chance to take in the beauty of a magical sunset as you make your way through the Algarvian terrain, followed by a scrumptious dinner cooked with fresh, locally sourced ingredients. This is truly an opportunity that no traveler should miss out on!
On this food and wine travel package to the Algarve, you will discover sights and tastes unlike any other. With such a unique combination of cultural exploration and culinary indulgence, this deal has something for every foodie.
Customizable: Add more nights to your stay, rental car or even more local excursions!
Get $500 when you join our Travel Rewards Program
Itinerary
1
Day 1
Arrival in the Algarve & Transfer to the Hotel
Suggestion for the day:
Take the day to explore your hotel facilities and nearby beaches.
Day 2
Free Day for Personal Activities
Suggestion for the day:
Visit Albufeira (City Center & Beaches)
Can't Miss:
Albufeira city center
Pescadores beach
Oura beach
São Rafael beach
Olhos da Água beach
Falésia beach
Marina de Albufeira
Day 3
Half Day Tour with Wine Tasting (Included)
Embark on an unforgettable afternoon in the stunning Algarve. Journey through quaint villages, luscious orange groves, and luxuriant cork oak forests for views that will take your breath away. Stop to dip into a local river or explore one of the many idyllic paths situated between hills and valleys before experiencing some culture with stops at local wineries where you can sample delicious wines, jams, cheese, and smoked ham!
Day 4
Sunset Jeep Safari in Algarve with Dinner (Included)
Explore the hidden side of Albufeira and discover its wondrous landscapes on an off-road safari! Conquer all types of terrain in a 4WD vehicle while admiring incredible sunset views. An unforgettable journey awaits - it's time to hit the road!
Day 5
Free Day for Personal Activities
Suggestion for the day:
Can't Miss:
Marina beach and rock formations
Benagil Caves and Benagil beach
Nossa Senhora da Rocha beach
Vale Centeanes beach
Carvalho beach
Carvoeiro beach
Book here your Algar de Benagil Boat Tour.
Day 6
Free Day for Personal Activities
Suggestion for the day:
Dolphin Watching Excursion: Explore Portugal's beautiful southern coast while observing many species of dolphins and other marine animals along the way! Book here.
Day 7
Transfer to the Airport & Return Flight Home
*itinerary presented is a suggestion and the length of stay may vary. All tours are suggestions unless specifically stated.
Flexibility

Policy
No Amendment Fees on Our End
We don't charge for our work in changing the initial itinerary.
Full flexibility on Land Arrangements
Change the initial itinerary or cancel your land arrangements for any reason until 14 days before the trip, without penalty.
Support 7 Days a Week
Our experienced travel agents are are available 7 days a week (16 hours per day) to help with any questions.
About the Destination:
Algarve is Portugal's premier holiday destination, particularly due to its breathtaking cliffs, golden beaches, scalloped bays, and sandy islands. With this deal, you will get to know this amazing region that offers visitors an absolutely sublime Mediterranean climate and great temperatures all year round.
While enjoying the Algarve, be sure to take time to visit some of the most impressive beaches in Europe, or lose yourself on any of the fantastic trails available nearby, which will allow you to bask in the peace and stillness found in the middle of nature. When you need a break for lunch or dinner, don't forget to try the fresh and generally well-priced local fish and seafood.
Protect your trip
Travel insurance available in the payment step.
Notice: Estimated price per person based on 2 adults in a double room.
Reward points discount: -$
0
.00
Talk to a Specialist About This Deal
Need help booking?
Mention the Ref. #8901 and let us know your questions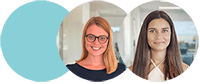 reach us on WhatsApp
Protect your trip
Travel insurance available in the payment step.
Continue in another device
Trust the Local Experts
Hassle-free Experience
Full Support
Save Time & Money
Frequently Asked Questions
Contact us
Have questions?
Contact our Support Team
Monday to Friday:
08:00 AM
to
03:00 AM
Weekends and Holidays:
08:00 AM
to
12:00 AM
Earn $500*
towards your next trip
Join our Travel Rewards program and receive $500 just for signing up! As a Travel Rewards Member, you'll receive exclusive offers and early access to special deals and sales.