Algarve | 4-Star Pestana Beach Resort
You will stay at the Pestana Viking Beach Resort, a 4-star hotel in Armação de Pêra.
Enjoy a quiet retreat at the 4-star Pestana Viking Beach Resort in sunny Algarve!
What's Included?
All flights and connections
Accommodation for your destination
Why we love this deal:
This travel package takes the stress out of having to plan everything yourself. All you have to do is pack your bags and bring your adventurous spirit;

You will stay at the

Pestana Viking Beach Resort,

a

4-star hotel

in Armação de Pêra;

Algarve is Portugal's premier holiday destination, particularly due to its breathtaking cliffs, golden beaches, scalloped bays and sandy islands. With this deal, you will get to know this amazing region that offers all visitors an absolutely sublime Mediterranean climate and great temperatures all year round;

Breakfast is included during your stay;
Car rental is included during your stay, allowing you to explore the beauty of this region at your own pace.
About the Hotel:
Paradise is calling when you stay at the Pestana Viking Resort, a magnificent 4-star accommodation perched on a captivating cliffside in Porches-Armação de Pêra in the award-winning Algarve area of Portugal. A mere 2 minutes on foot from stunning Senhora da Rocha Beach, this choice locale is right where lively local life meets the hot spot every traveler seeks – no matter what season you arrive. Surrounded by lush grounds and grand gardens, swaying palm trees line your path right to the beautiful beach.
Also to look forward to during your stay at Pestana? An outstanding outdoor saltwater swimming pool, two onsite restaurants and a bar, and amazing rooms with romantic sea or garden views–all of which have a private balcony. There is so much more to describe this lovely hotel, but suffice to say, it is the ideal place to enjoy a holiday in the sun with your family, your special someone, or even solo.
About the Destination:
Armação de Pêra
Once only a tiny fishing village tucked away in the Algarve region of Portugal, Armação de Pêra has now become one of the most popular resorts in the country. Its no surprise that this magical locale has become such a hot spot, as it really does have a little something to offer everyone, with near endless options for all types of entertainment and recreation.
For instance, in the older part of the city, you can still walk among the charming remnants of days gone by, including traditional fisherman's houses. Also an amazing pastime that is being preserved here is in the area known as Pescadores (translated as Fisherman's) Beach, where you can still witness fisherman selling their catch of the day, repairing their nets, and swapping sailing stories amongst themselves.
And did we mention the beaches? Sunbathers will swoon over the stretches of sand awaiting to welcome them in Armação de Pêra.
Algarve Region
As you travel across the Algarve, amid its hills and plains filled with places of great ecological interest and rich biodiversity and ecosystems, you will feel as though you are passing through an area full of different traditions, which has somehow remained unchanged for many centuries.
While enjoying the Algarve, be sure to take time to visit some of the most impressive beaches in Europe, or lose yourself on any of the many fantastic trails available nearby, which will allow you to bask in the peace and stillness found out in the middle of nature. When you need a break for lunch or dinner, don't forget to try the fresh and generally well-priced local fish and seafood.
Map & Itinerary
Protect your trip
Travel insurance available in the payment step.
Notice: Estimated price per person based on 2 adults in a double room.
Reward points discount: -$
0
.00
Need help booking?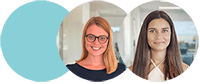 Mention the Ref. #6844 and let us know your questions
Protect your trip
Travel insurance available in the payment step.
Continue in another device
Trust the Local Experts
Hassle-free Experience
Full Support
Save Time & Money
Frequently Asked Questions
Contact us
Have questions?
Contact our Support Team
Everyday:
08:00 AM
to
12:00 AM
Algarve | 4-Star Pestana Beach Resort
Earn $50*
towards your next trip
Join our Travel Rewards program and receive $50 just for signing up! As a Travel Rewards Member, you'll receive exclusive offers and early access to special deals and sales.