Porto & Douro Valley: Port Wine Experience
An adventure through Porto and the gorgeous Douro Valley.
Immerse yourself in the lush vineyards, the picturesque villages, the stunning river views, and of course, the delicious wines of Portugal!
What's Included?
All flights and connections
Accommodations for your destinations
Van Tours: Porto City Tour: Lunch, River Cruise and Port Wine Cellar
Yatch: Private Boat with Port Wine
Why we love this deal:
This wine travel package to the Douro Valley and Porto in Northern Portugal is truly a unique experience.
In the Douro Valley enjoy a private boat tour along the Douro River. Here you can enjoy samples of some of the best Port wines available while admiring the stunning scenery around you.
In Porto, this package includes a City Tour complete with a traditional lunch, a river cruise, and a visit to one of the port wine cellars in Vila Nova de Gaia where you get to learn about the unique production process as well as taste different types of port wines.
This wine package to Douro Valley and Porto provides you with an opportunity to explore this beautiful region from every angle while sampling some truly exquisite flavors!
Customizable: Add more nights to your stay or local excursions!
Gain Exclusive Access to Member-Only Offers When You Join Our Travel Rewards Program
Itinerary
1
Day 1
Arrival in Porto & Drive to the Douro Valley
Arrival in Porto. Drive to the Douro Valley (take the N222, 60 miles, 97 km, approximately 1h15). Check-in at the hotel in Douro Valley.
Suggestion for the day:
Casal De Loivos Viewpoint
Abelheira Viewpoint
São Salvador do Mundo Viewpoint
Day 2
Private Boat with Port Wine (Included)
Be dazzled with the amazing perspective of the Douro terroirs and wild landscapes, sailing comfortably in a private yacht, while you taste local products and drink to the greatness of the Douro Valley.
Day 3
Free Day for Personal Activities
Suggestion for the day: Take some time to visit at least one wine village.
Provesende
Trevões
Salzeada
Barcos
Ucanha
2
Day 4
Check out from Douro & Drive to Porto
Suggestion for the day:
We recommend taking a stroll around downtown Porto and having a "francesinha" for lunch/ dinner accompanied by Portuguese wine.
Highlights:
Bridge D. Luís I

Ribeira
Livraria Lello
Torre dos Clérigos
Majestic Café
Day 5
Porto City Tour: Lunch, River Cruise and Port Wine Cellar (Included)
Visit the fantastic city of Porto, a World Heritage Site by UNESCO! First, you'll walk through the historical center and visit the most emblematic monuments. Indulge in a delicious traditional lunch and prepare yourself to go on the famous Rabelo boat cruise! Finally, your experience would not be complete without tasting the nectar of the Gods on a visit to a Port Wine Cellar.


Day 6
Free Day for Personal Activities
Suggestion for the day:
Visit Aveiro: Situated between the sea and the ria (estuary) and crisscrossed by a network of channels, it is no wonder that Aveiro is often referred to as "The Venice of Portugal". Visitors can cruise the water-filled landscape of Aveiro aboard moliceiros (these slim, colorful boats used to be used by locals to collect algae and seaweed), or hop on a "BUGA" bicycle to cruise the flat streets of the city. Marvel at the beautiful Art Nouveau architecture that marks the city along the main channel. Visit Aveiro's many museums dedicated to its history, art and architecture.
*itinerary presented is a suggestion and the length of stay may vary. All tours are suggestions unless specifically stated.
Flexibility

Policy
No Amendment Fees on Our End
We don't charge for our work in changing the initial itinerary.
Full flexibility on Land Arrangements
Change the initial itinerary or cancel your land arrangements for any reason until 14 days before the trip, without penalty.
Support 7 Days a Week
Our experienced travel agents are are available 7 days a week (16 hours per day) to help with any questions.
About the Destinations:
Douro Valley
With three World Heritage Sites recognized by UNESCO, there is no shortage of reasons to visit the Douro Valley, one of the most stunning landscapes in all of Portugal. In the Historic Centre of the city of Porto you will find remarkable buildings lining the riverbanks. Many of these buildings are directly linked to the production of wine and bear witness to the urban development that this production has provoked over the years. On the opposite bank of the river, you will find the city of Vila Nova de Gaia, a hive of commercial activity with the famous Port wine cellars.
Porto
The New York Times says: "From its stunning Beaux-Arts station to its cool bars serving Porto's signature drink, this charming city combines the best of old and new." Porto is indeed a city of endless charms that combine a rich history, old buildings covered in colorful azulejos (hand-painted tiles), modern architecture, a picturesque riverfront, and a high-spirited atmosphere that celebrates the joy of life.
Built along the hillsides overlooking the mouth of the Douro river, Oporto is a registered UNESCO World Heritage Site, home to the port wine, produced exclusively on the Douro Valley. Explore the cellars of well-known port lodges and taste this exquisite drink. Go on a boat cruise on the Douro River and marvel at its stunning landscape.
Don't miss:
Museu de Arte Contemporanea and Casa da Musica
Sé Cathedral, Church of Santa Clara, São Francisco Church
D. Luis Bridge, Torre dos Clérigos.
Protect your trip
Travel insurance available in the payment step.
Reward points discount: -$
0
.00
Notice: Estimated price per person based on 2 adults in a double room.
Need help booking?
Mention the Ref. #3275 and let us know your questions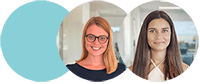 Request to Customize This Package
Portugal Getaways is a member of ASTA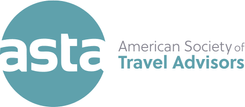 Protect your trip
Travel insurance available in the payment step.
Continue in another device
Trust the Local Experts
Hassle-free Experience
Full Support
Save Time & Money
Frequently Asked Questions
Contact us
Have questions?
Contact our Support Team
Every day:
09:00 AM
to
01:00 AM
Porto & Douro Valley: Port Wine Experience
Unlock a World of Exclusive Perks
Unlock a world of privileges with our Travel Rewards Program. Sign up and instantly enjoy.