Algarve: Fly & Drive
Explore Portugal's premier vacation destination.
Explore one of Europe's best beach destinations at your own pace!
What's Included?
All flights and connections
Accommodation for your destination
Boat Tours: Grotto Tour - Ponta da Piedade
Why we love this deal:
Flexibility and Freedom: With your own wheels, you have the freedom to explore at your own pace, uncover hidden gems, and go off the beaten path.
Unforgettable Experiences Included: Embark on a mesmerizing boat trip to Gruta da Piedade in Algarve, where you'll be enchanted by the breathtaking beauty of its sea caves and rock formations.
Scenic Beauty: Drive along breathtaking coastal roads, passing golden beaches, dramatic cliffs, and picturesque fishing villages.
Vibrant Cities and Charming Towns: Discover the vibrant city of Faro, with its historic center and lively atmosphere, as well as charming towns like Lagos, Tavira, and Albufeira, each offering its own unique character and attractions.
Relaxation and Leisure: Take advantage of the Algarve's renowned beaches, soak up the sun, and indulge in leisurely activities like golfing, spa treatments, or simply enjoying the laid-back coastal lifestyle.
Customizable: Add more nights to your stay or even local excursions!
Itinerary
1
Day 1
Arrival in the Algarve
Suggestion for the day:
Take the day to explore your hotel and enjoy its facilities!
Day 2
Free Day for Personal Activities
Suggestion for the day:
Can't Miss:
Black and White Coffee Shop
Camilo Beach
Sunset in Cabo de São Vicente, Sagres
Day 3
Ponta da Piedade Boat Tour (Included)
Ponta da Piedade is renowned for its striking cliff formations, picturesque rock stacks, and hidden coves, all carved by the relentless force of the Atlantic Ocean. The towering cliffs offer panoramic views of the turquoise-blue waters below, creating a stunning contrast against the golden sandstone formations.
Ponta da Piedade is a true paradise for photographers, nature lovers, and anyone seeking a serene and unforgettable coastal experience in the Algarve.
Day 4
Free Day for Personal Activities
Suggestion for the day:
Visit Albufeira (City Center and Beaches)
Can't Miss:
Albufeira city center
Pescadores beach
Oura beach
São Rafael beach
Olhos da Água beach
Falésia beach
Marina de Albufeira
Day 5
Free Day for Personal Activities
Suggestion for the day:
Can't Miss:
Rocha beach
Megalithic Monuments of Alcalar
Vau beach
Fortaleza de Santa Catarina
Alvor beach, Alvor
Day 6
Free Day for Personal Activities
Suggestion for the day:
Can't Miss:
Marina beach and rock formations
Nossa Senhora da Rocha beach
Vale Centeanes beach
Carvalho beach
Carvoeiro beach
*itinerary presented is a suggestion and the length of stay may vary. All tours are suggestions unless specifically stated.
Flexibility

Policy
No Amendment Fees on Our End
We don't charge for our work in changing the initial itinerary.
Full flexibility on Land Arrangements
Change the initial itinerary or cancel your land arrangements for any reason until 14 days before the trip, without penalty.
Support 7 Days a Week
Our experienced travel agents are are available 7 days a week (16 hours per day) to help with any questions.
About the Destination:
The Algarve, located in southern Portugal, is a region renowned for its stunning coastline, golden sandy beaches, and picturesque cliff formations. With its year-round mild climate, charming fishing villages, and vibrant seaside towns, the Algarve offers a perfect blend of natural beauty, rich history, and modern amenities. Visitors can explore the region's historic cities, indulge in delicious seafood, enjoy water sports and outdoor activities, or simply relax on the sun-kissed beaches.
Can't Miss:
Praia da Marinha: A breathtaking beach with crystal-clear waters and striking cliffs.
Lagos: A historic town known for its charming old town, beautiful beaches, and vibrant nightlife.
Ponta da Piedade: A stunning natural landmark with towering cliffs, hidden coves, and picturesque rock formations.
Cabo de São Vicente: The southwesternmost point of mainland Europe, offering dramatic cliffs and panoramic views of the Atlantic Ocean.
Protect your trip
Travel insurance available in the payment step.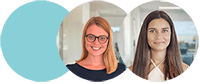 Talk with a Travel Advisor
+1 857-239-0784
Notice: Estimated price per person based on 2 adults in a double room.
Reward points discount: -$
0
.00
Request to Customize This Package
Need help booking?
Mention the Ref. #3673 and let us know your questions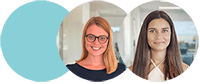 reach us on WhatsApp
Portugal Getaways is a member of ASTA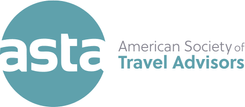 Protect your trip
Travel insurance available in the payment step.
Continue in another device
Trust the Local Experts
Hassle-free Experience
Full Support
Save Time & Money
Reviews
Diana, New Jersey
13 Dec 2021
best ever
Diana, New Jersey
13 Dec 2021
best ever
Frequently Asked Questions
Contact us
Have questions?
Contact our Support Team
Everyday:
08:00 AM
to
12:00 AM
Earn $500*
to travel with us
Join our Travel Rewards program and receive $500 just for signing up! As a Travel Rewards Member, you'll receive exclusive offers and early access to special deals and sales.