Lisbon & Beach Paradise Tenerife
Combine the biggest Canary Island with charming Lisbon.
Soak up the sun on the largest of Spain's Canary Islands, Tenerife, before heading to Lisbon, Portugal's vibrant capital!
What's Included?
All flights and connections
Accommodations for your destinations
Why we love this deal:
The perfect escape for those who love the sun, beaches, and nature combined

with the unique history and heritage of the two countries.

As the Canary Islands' largest island,

Tenerife

boasts an incredibly diverse landscape with black sand beaches and marvelous hiking trails through pine forests. Travelers can't miss the beaches of Los Gigantes and San Juan, or the coastal village of Adele with its rugged beauty and delectable seafood.

Whe

n most people think of Portugal's capital, visions of a chic metropolitan city flash through their minds. And while Lisbon boasts incredible restaurants, world-class museums and boisterous nightlife, the city's cobblestone streets and close vicinity to beautiful beaches, make it a wonderful and immersive destination filled to the brim with local experiences!

A custom

izable itinerary! Add more

nights to your stay,

local excursions

, or even a car rental

to either destination.
Itinerary
1
Day 1
Arrival in Tenerife
It is recommended to book airport transfers or to get a rental car (both available during the booking process).
Take the day to explore your hotel and enjoy its facilities!
Day 2
Start the Day by Exploring Mount Teide National Park
Start a day by exploring Mount Teide National Park, a UNESCO World Heritage Site.
What's Next?
La Orotava
Puerto de la Cruz (including the botanical gardens)
Book here your Teide Jeep Tour.
Day 3
Stroll Around Santa Cruz de Tenerife City Streets
Start the day by exploring the island's capital.
What's Next?
San Cristóbal de la Laguna (a UNESCO Site)
The Anaga Massif (a bit of hiking required)
Playa de las Teresitas
Or book here a Hiking, Culture & Local Cuisine in Adeje - Private Tour!
Day 4
Start with a Visit to Garachico
Enjoy Garachico's lava-formed natural swimming pools.
What's Next?
Icod de Los Vinos
Los Gigantes Cliffs
Enjoy a Dive at Playa de las Américas

Siam Park
Arona y Costa Adeje
Or book here a Glomera Jeep Safari.
It is recommended to book airport transfers or to get a rental car (both available during the booking process).
Take the day to stroll around Lisbon's city streets.
Visit the Chiado, Baixa, Belém, and Bairro Alto districts (Bairro Alto is known for its nightlife scene). Highlights: São Roque church, São Pedro de Alcântara garden, the ruins of Carmo church, Santa Catarina viewpoint, Luís de Camões Square, Torre de Belém, Mosteiro dos Jerónimos, Pastéis de Belém, Augusta street, Terreiro do Paço, Santa Justa lift. Or book here your Lisbon Foodie Walking Tour.
Suggestion for dinner: Lisbon Fado Night With Dinner
Day 6
Visit the UNESCO City of Évora
The Alentejo region of Portugal is a feast for all the senses, from its northernmost tip to its sunkissed southern shores. While the north offers visitors pastoral scenery, like horses grazing in the flatland, the central portion of the region is marked by the vast plain with rows of cornflowers blowing in the wind. As one makes their way to the Alentejo coast, wild and unmarred natural beauty awaits to awe and inspire.
Highlights: Sé Cathedral, Roman Temple, Capela dos Ossos, Giraldo Square, Évora university, Água da Prata aquaduct, Cromlech of Almendres. Or book here your Évora guided tour.
Long known as one of Portugal´s most amazing destinations, and easily considered one of the most gorgeous and unique locales in the entire world, Sintra absolutely deserves a top spot on your must-see Portugal travel itinerary. Just a stone´s throw away from the exciting capital of Lisbon, you will instantly fall in love with Sintra's fairytale castles, idyllic and enchanting gardens, and so much more. After a visit to this Portuguese wonderland, you will feel as if you have stepped into another world entirely – it´s that wondrous and surreal!
Highlights: Pena Palace, Quinta da Regaleira, Monserrate Palace, Sintra National Palace, the Moorish Castle, Sintra's Old Town. Or book here your Sintra escorted experience.
Flexibility Policy
No Amendment Fees on Our End
We don't charge for our work in changing the initial itinerary.
Full flexibility on Land Arrangements
Change the initial itinerary or cancel your land arrangements for any reason until 14 days before the trip, without penalty.
Support 7 Days a Week
Our experienced travel agents are are available 7 days a week (16 hours per day) to help with any questions.
About the Destinations:
Tenerife, Canary Islands
The largest island of the Canary archipelago, Tenerife is an island of eternal spring due to its year-round agreeable climate. Here you can enjoy a variety of outdoor activities from hiking, mountain climbing, and golfing to whale-watching and scuba-diving. Hike Pico del Teide, Spain's tallest mountain, and marvel at Tenerife's exuberant landscape. Explore Anaga, the island's UNESCO Biosphere Reserve, and discover the gigantic natural crater of Cañas del Teide. Visit the Loro Parque with over 300 different parrots and with a great variety of animals, and explore Tenerife's extremely varied plant life in Masca Village. Being of volcanic nature, Tenerife has few natural beaches but you will find delightful black sand beaches and man-made golden sand beaches with marvelous natural surroundings. We recommend the beaches of Los Gigantes and San Juan. Explore the coastal village of Adele of rugged beauty and beautiful beaches, and indulge in delicious seafood.
Nightly entertainment abounds on the island. For vibrant clubs and bars head to Playa de las Americas and for a more laid-back feel explore the nightlife of Los Cristianos.
Lisbon
A charming, bright, and bustling European capital city, it's no surprise that Lisbon, Portugal has exploded in popularity as a dream vacation destination in recent years. No matter what season – from January to December – sun-soaked Lisbon is alive with activity and special offerings. Specifically, the capital city hosts a whole variety of cultural events, popular festivities, and exciting nightlife that is sure to keep every traveler entertained as they visit Lisbon.
Protect your trip
Travel insurance available in the payment step.
Notice: Estimated price per person based on 2 adults in a double room.
Reward points discount: -$
0
.00
Request to customize this deal
Need help booking?
Mention the Ref. #4680 and let us know your questions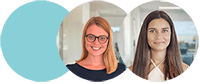 reach us on WhatsApp
Protect your trip
Travel insurance available in the payment step.
Continue in another device
Trust the Local Experts
Hassle-free Experience
Full Support
Save Time & Money
Frequently Asked Questions
Contact us
Have questions?
Contact our Support Team
Everyday:
09:00 AM
to
01:00 AM
Lisbon & Beach Paradise Tenerife
Earn $50*
towards your next trip
Join our Travel Rewards program and receive $50 just for signing up! As a Travel Rewards Member, you'll receive exclusive offers and early access to special deals and sales.