Find Out Which Area You Should Stay in The Algarve
The Algarve region of Portugal has so much to offer visitors, from stunning coastlines and beautiful beaches to quaint villages and exciting cities. Whether you're looking for a romantic getaway or an action-packed holiday, Portugal's Algarve has something for you. Dotted with traditional fishing villages, including favorites like Albufeira and Praia de Rocha, the Algarve area is known for its pristine coastline, vibrant nightlife, and fantastic gastronomy.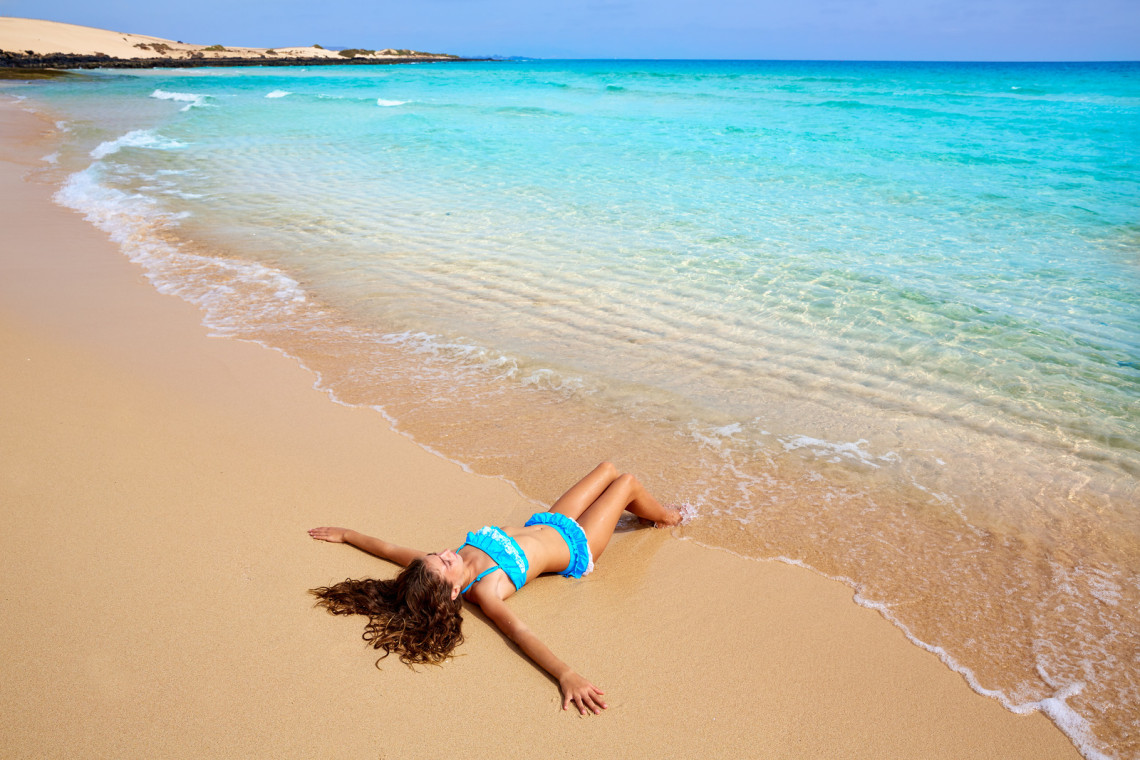 Portugal Getaways is your go-to source for the ultimate Algarve experience. We provide a wide selection of packages and travel deals to help you plan the perfect getaway, as well as tailored itineraries to suit all tastes and budgets. With our expertise and local knowledge, you'll quickly find yourself exploring the breathtaking landscapes of the region while enjoying all its hidden gems. No matter what kind of holiday you're looking for, Portugal Getaways has something for everyone!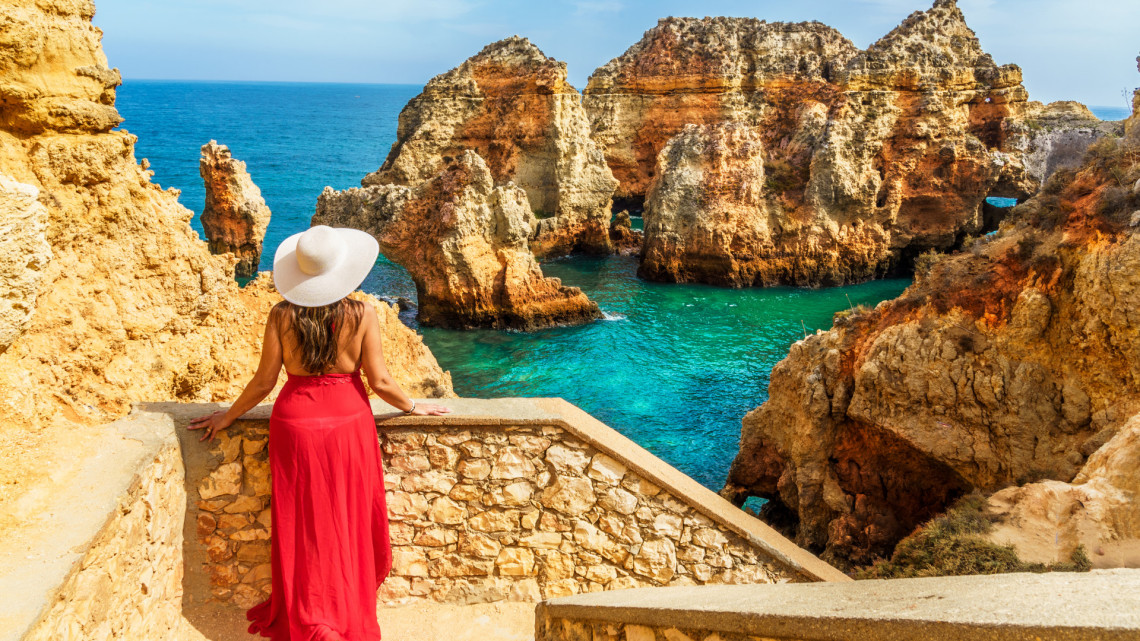 The stunning resorts of the Golden Triangle (an area made up of Faro, Vilamoura, and Quinta do Lago) are popular destinations in their own right. At the same time, the Algarve cities of Portimão and Lagos also provide pleasant places to stay. No matter where you stay in the region, you're sure to be captivated by its beauty, and of course, find many things to do in Algarve! Here's a look at some of the best areas to stay during your visit to this incredible region, depending on your desired itinerary for your dream vacation to Portugal.
Albufeira: Algarve Nightlife That Never Ends
Albufeira, located in the Algarve region of Portugal, is an idyllic coastal destination that has something to offer visitors of all ages. With its stunning beaches, cobblestoned old town, and vibrant nightlife, it is no wonder why this picturesque city is one of the most popular holiday spots in Europe. So, what are some of the things to do in the Algarve, and Albufeira in particular?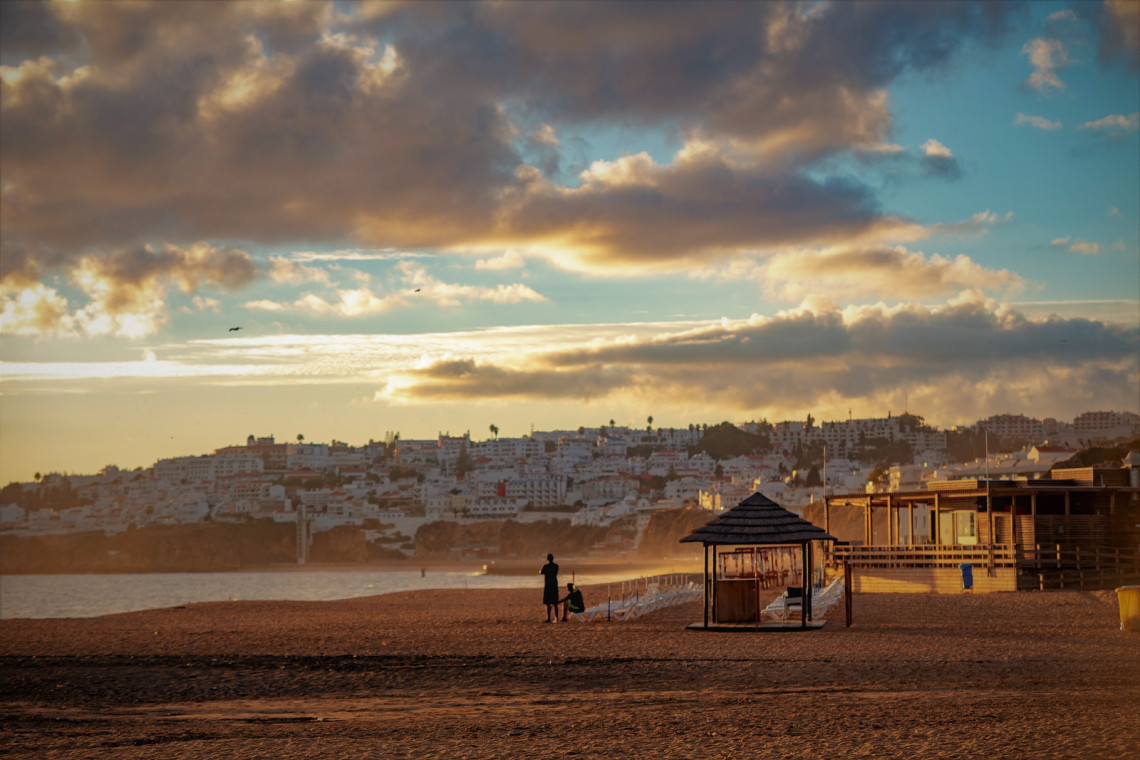 The golden sandy beaches are the main attraction for many visitors who flock to Albufeira, Portugal each year. Praia da Oura and Praia dos Pescadores are two of the most popular Albufeira beaches, each equipped with plenty of cafes and restaurants to enjoy during your stay. Albufeira also features some hidden coves and unspoiled beaches, such as Praia de Maria Luisa or Galé Beach, where you can really get away and escape the crowds while enjoying Portugal's best sun and sand. From these beaches, you can also enjoy partaking in a variety of watersports activities, like surfing, kayaking, snorkeling, and diving.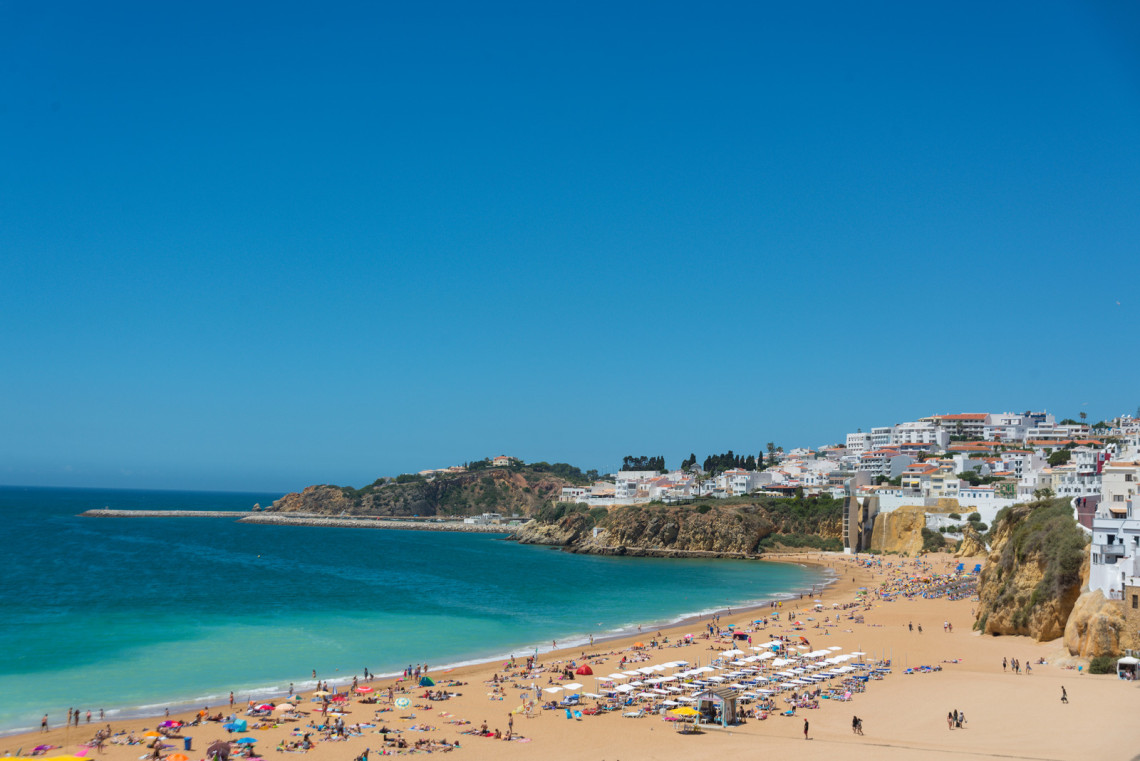 Set within Albufeira's old town walls are narrow cobbled streets lined with restaurants serving up traditional Portuguese food alongside international cuisine options. This, known as the famous Albufeira Strip, also offers a great selection of bars and clubs for those travelers looking for a fun night out or a cozy spot to relax with friends. In addition to these activities, there are so many more things to do in Algarve's Albufeira, with nearby attractions among which include Zoomarine theme park, where you can learn all about sea animals. There are also many walking trails, including Alvôr Nature Trail, which provides spectacular views across Albufeira's landscape.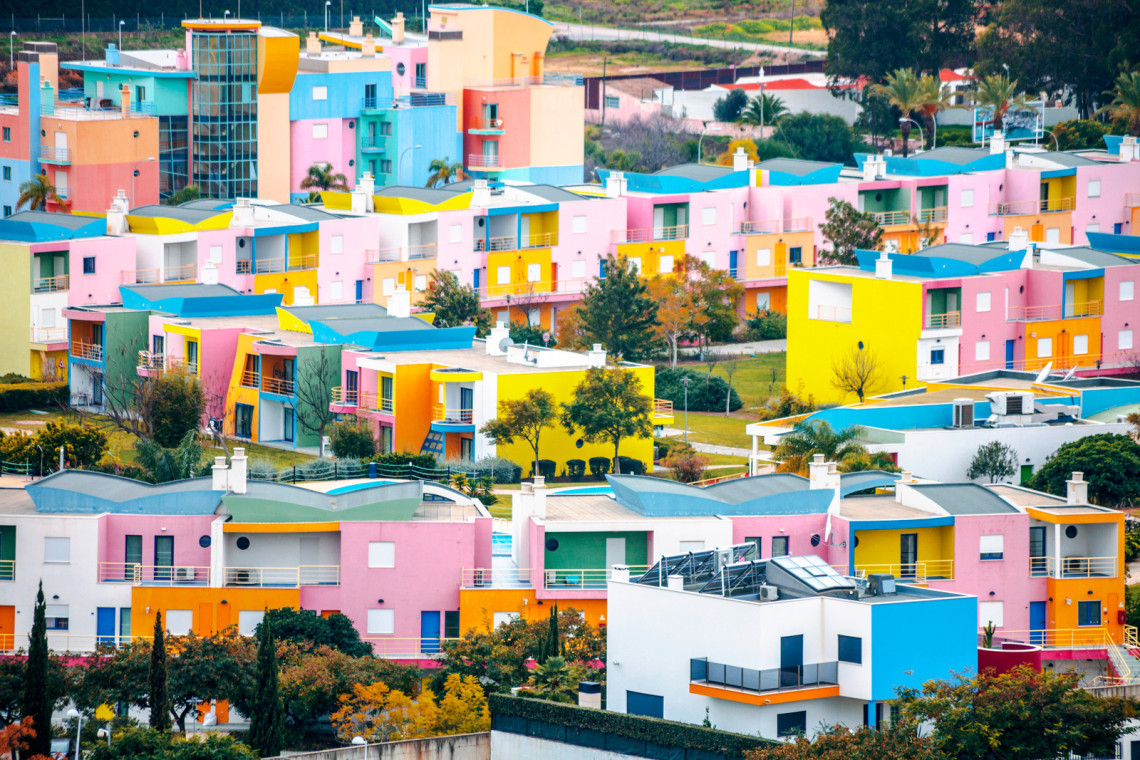 No visit to Albufeira, Portugal would be complete without sampling some delicious Portuguese seafood dishes, such as caldeirada de peixe or cataplana de marisco, which feature typical ingredients like clams, shrimp, squid, and codfish cooked in a special sauce along with vegetables like tomatoes and onions. Finally, when looking for things to do in Algarve and stopping by Albufeira, the foodies out there cannot miss out on trying some local pastries, like pastel de nata, which is a custard tart found throughout Portugal that is made using ancient techniques dating back centuries! One bite and you will realize the beloved Portuguese recipe has only been perfected throughout the years – it is that good!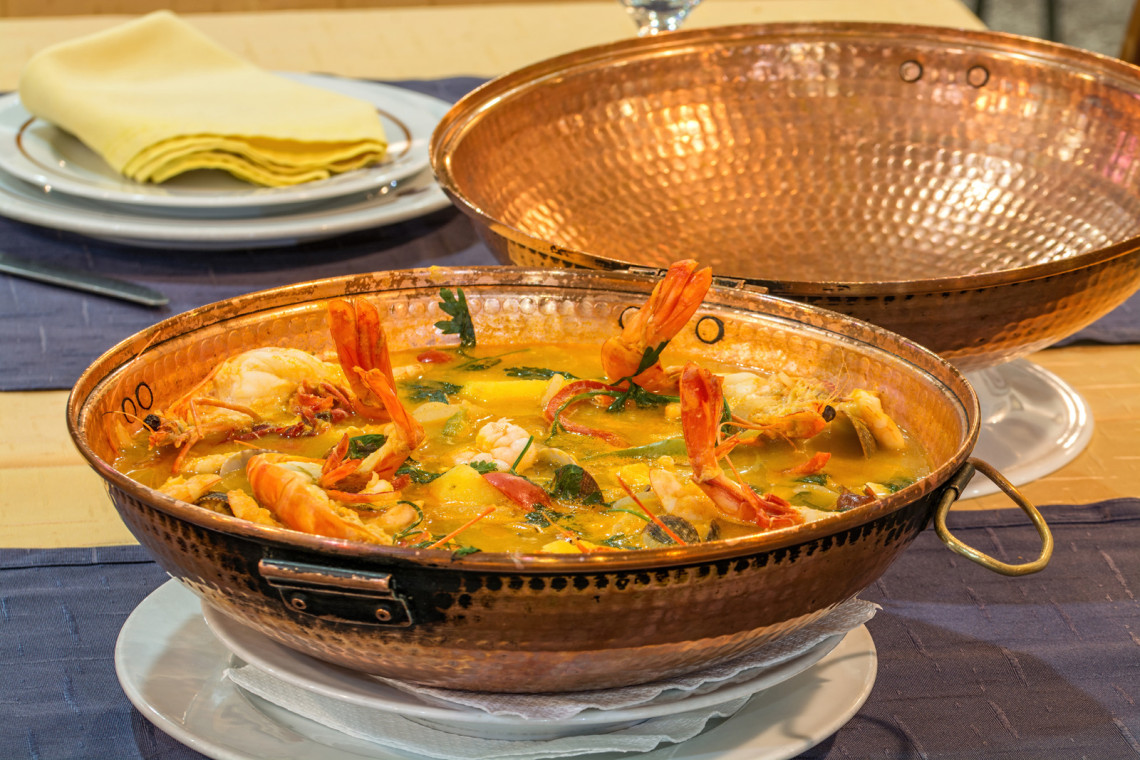 Portimão: Algarve Beach Paradise Featuring the Famous Praia da Rocha
Portimão is a beautiful seaside town located in the Algarve region of Portugal. It is known predominantly for its stunning beaches, clear waters, and picturesque harbor, but there is so much more to see and do here. The principal industry in this Algarve region is fishing, but it has become a popular tourist destination over the years due to its outstanding natural beauty and mild climate. The town itself has plenty to offer, from fine restaurants and bustling nightlife to cultural attractions like museums and churches. It is also home to some of the best golf courses in Europe, as well as an array of watersports opportunities such as fishing, sailing, kayaking, and surfing.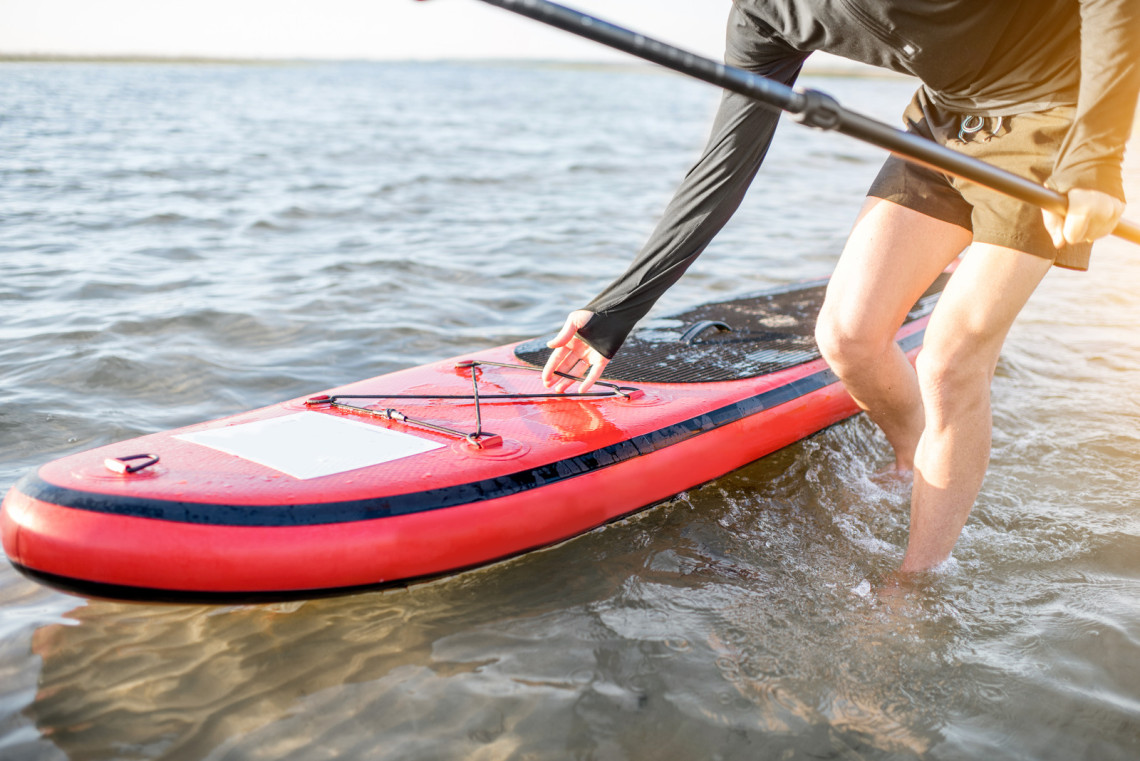 Shopping enthusiasts will appreciate the variety of boutiques, souvenir shops, and local markets on offer. Visitors can even take part in guided tours around the town, which provide an intriguing insight into its fascinating history. Finally, a stop at this Algarve area's spectacular Praia da Rocha Beach – a stunning stretch of sand that provides glorious views across the Atlantic Ocean – must not be missed. Whether you're looking for a lively holiday or simply wish to relax in the sun and enjoy some water-based activities with friends, Portimão, Portugal has something for everyone looking for things to do in Algarve. With its vibrant atmosphere, great selection of restaurants serving delicious local cuisine, and countless sightseeing opportunities, this charming little Algarve town offers visitors endless possibilities for exploration and discovery.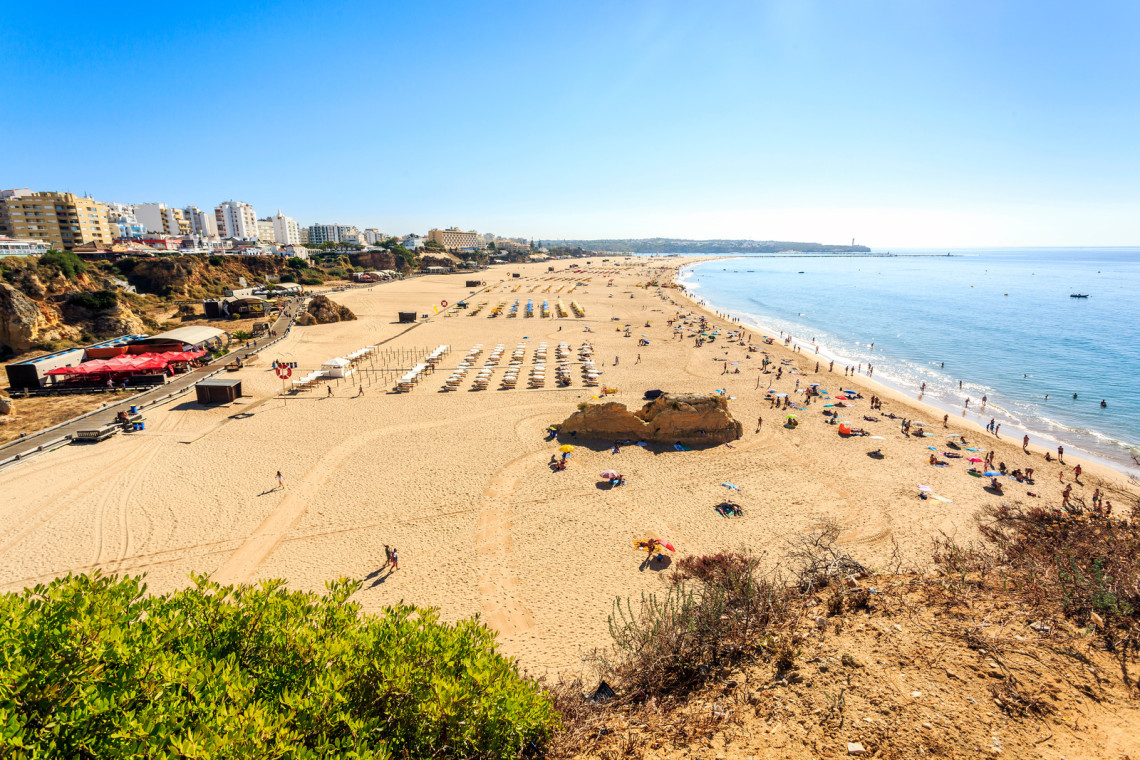 Are you already in love with Portugal? Take a look at our stress-free packages that allow you to book your ultimate Portuguese adventure. All our packages are carefully curated by our team of local Portuguese experts so that you don't need to worry about any details - just enjoy your trip!

Lagos: Lovely Landscapes and Captivating Old-World Charm
Located on Portugal's southwest coast, Lagos is another great place to stay in the Algarve region. This lovely Portuguese city is known for its cobblestone streets and whitewashed buildings, which give it an old-world charm that is hard to find anywhere else. When trying to decide what to do in Algarve's Lagos, in addition to enjoying some of Portugal's most beautiful beaches, visitors can also explore Lagos' vibrant nightlife scene, which features a number of bars and nightclubs that stay open late into the night.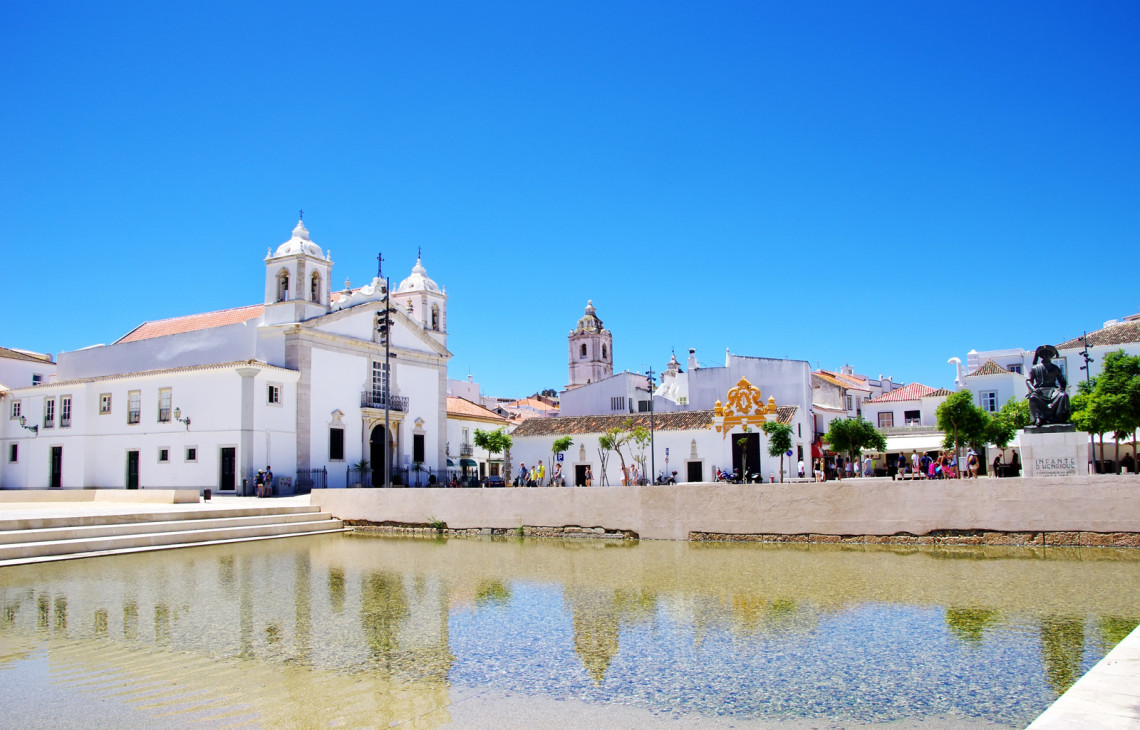 Faro: The Largest City in the Algarve Region of Portugal
Faro, also located in the beautiful Algarve region of Portugal, is a vibrant city with a rich history and culture. It boasts stunning natural scenery and is one of the top tourist destinations in Europe. One of its most notable attractions is Faro Cathedral, a stunning nineteenth-century Baroque edifice built atop the ruins of an old Moorish castle. The Faro Cathedral features detailed ornamental façades, unique statues, and breathtaking stained glass windows that overlook the city. Other top Faro, Portugal landmarks include the former convent-turned-museum Igreja de São Francisco, Mar Shopping Center, and the colorful Mercado de Faro market.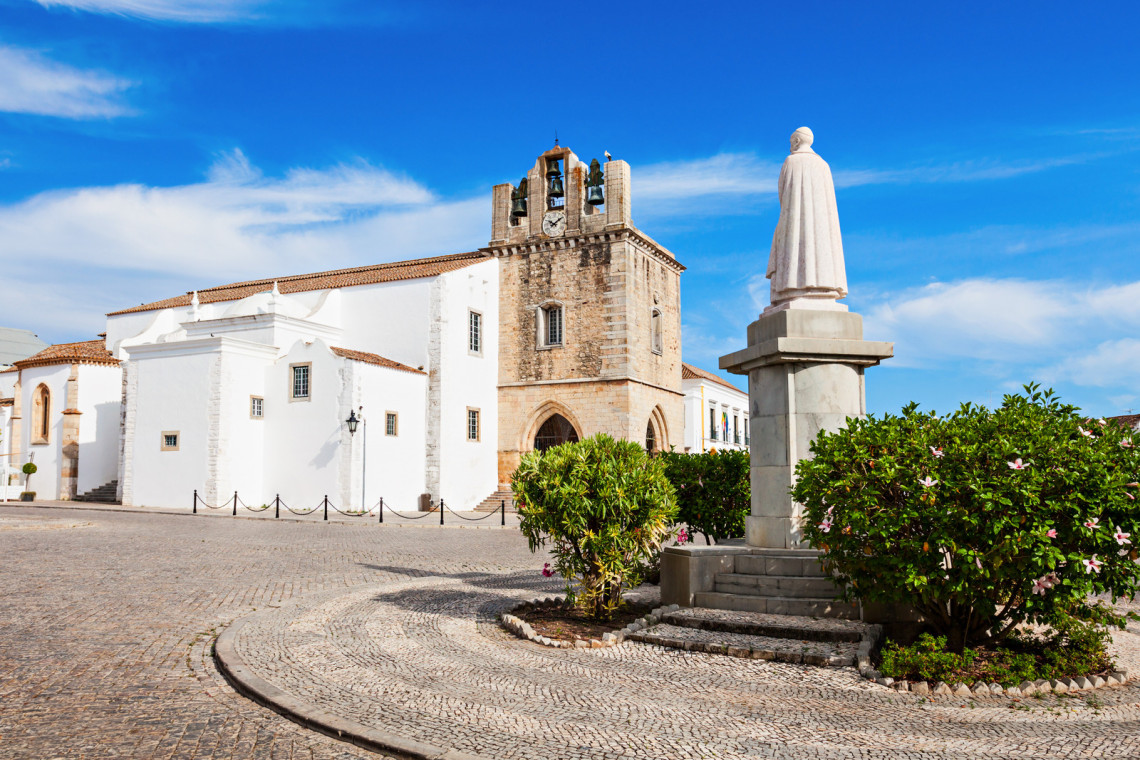 When it comes to gastronomy, Faro, Portugal offers some delicious regional dishes, such as cataplana (seafood stew), peixe espada (swordfish), and carne de porco alentejana (pork meat), among others. Local Faro restaurants offer an array of international cuisine too, making the city's dining establishments the perfect spots for a romantic dinner or family celebration, where everyone is sure to find something scrumptious and to their liking! After all, Portugal – and especially the Algarve – is known for its amazing cuisine! As for those travelers looking to experience true Portuguese nightlife, there are plenty of Faro bars and clubs along the seafront promenade, many of which play live music late into the night.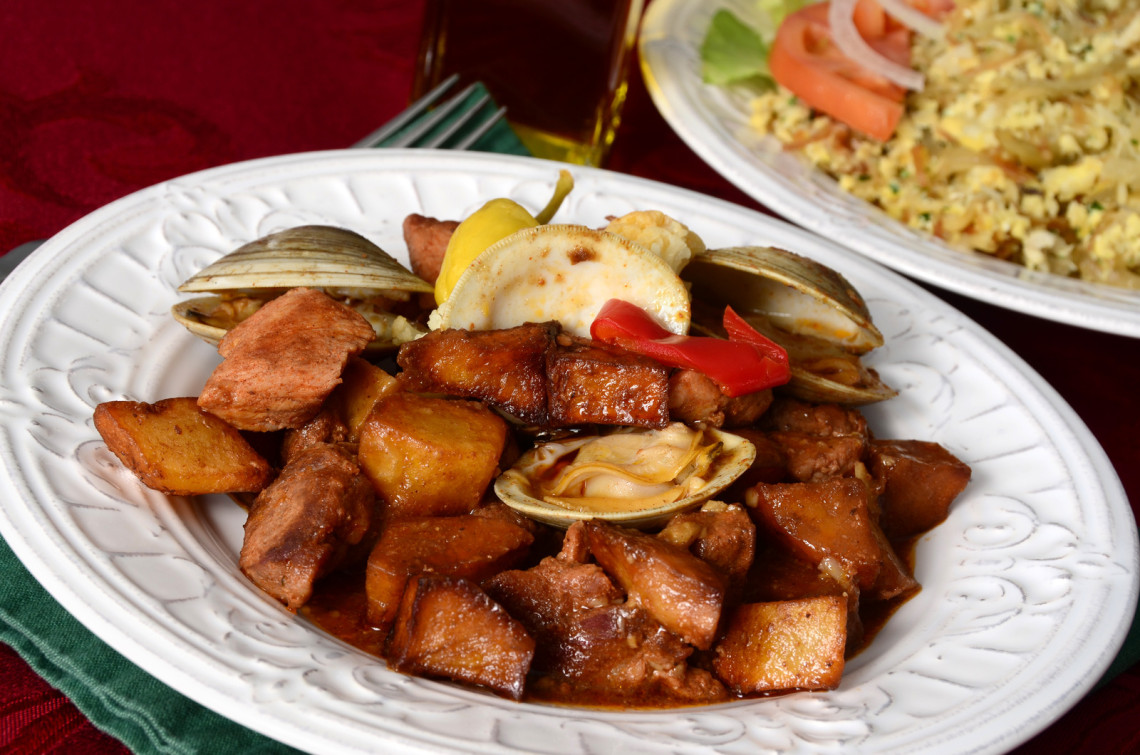 No matter what type of vacation you're seeking and what things to do in the Algarve particularly pique your interest, Faro has something special to offer everyone—from relaxing on an unspoiled Faro beach to discovering the city's vibrant culture as you stroll along its narrow, cobbled streets. In short, this popular port town provides all the necessary amenities and attractions that amount to a perfect holiday getaway in Faro, Algarve.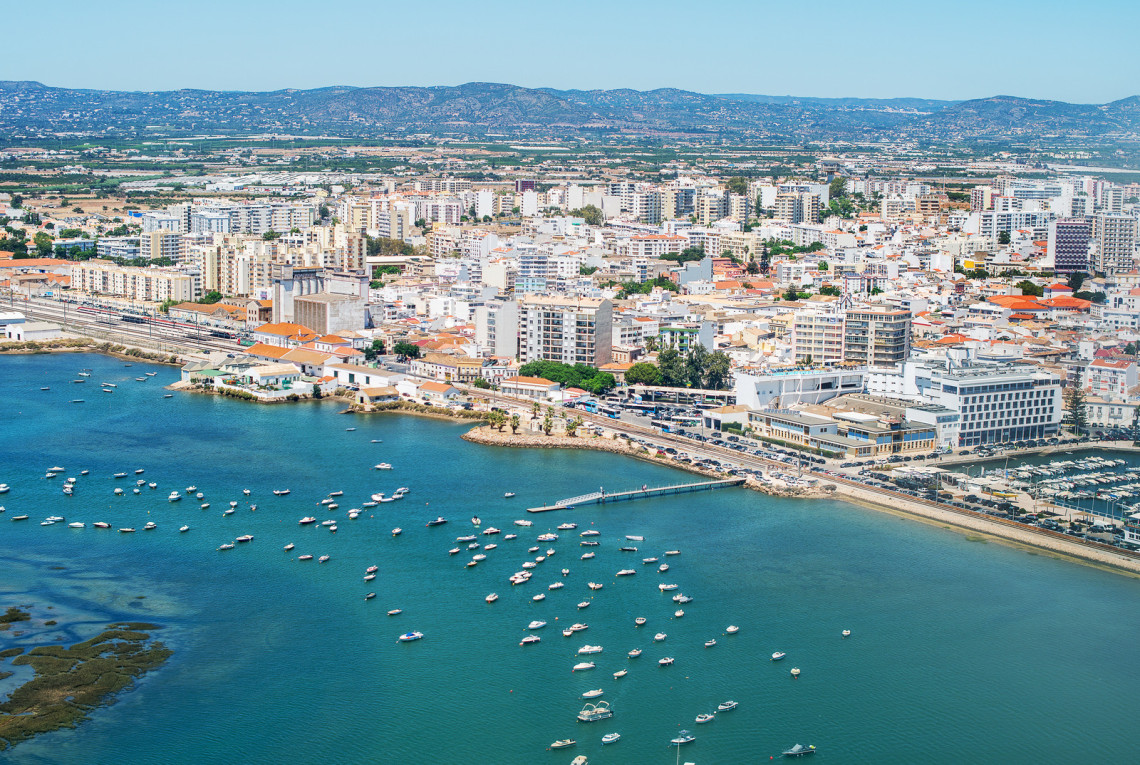 Tavira: A Treasure-Trove City With a Castle and Island
Tavira is a small city located in the Algarve region of Portugal, known for its beautiful beaches, turquoise waters, and vibrant culture. The city is home to an array of attractions, from historical monuments and churches to charming cobbled streets lined with colorful buildings. Tavira Island, just off Portugal's mainland, is a popular destination for sun-seeking Algarve vacationers. Visitors looking for things to do in Algarve's Tavira can take a ferry across the waters to explore the island's stunning beaches and pristine nature reserves. Additionally, many Algarve travelers come here specifically to taste traditional Portuguese cuisine, the highlights of which include freshly caught seafood that is served in abundance in local Tavira restaurants.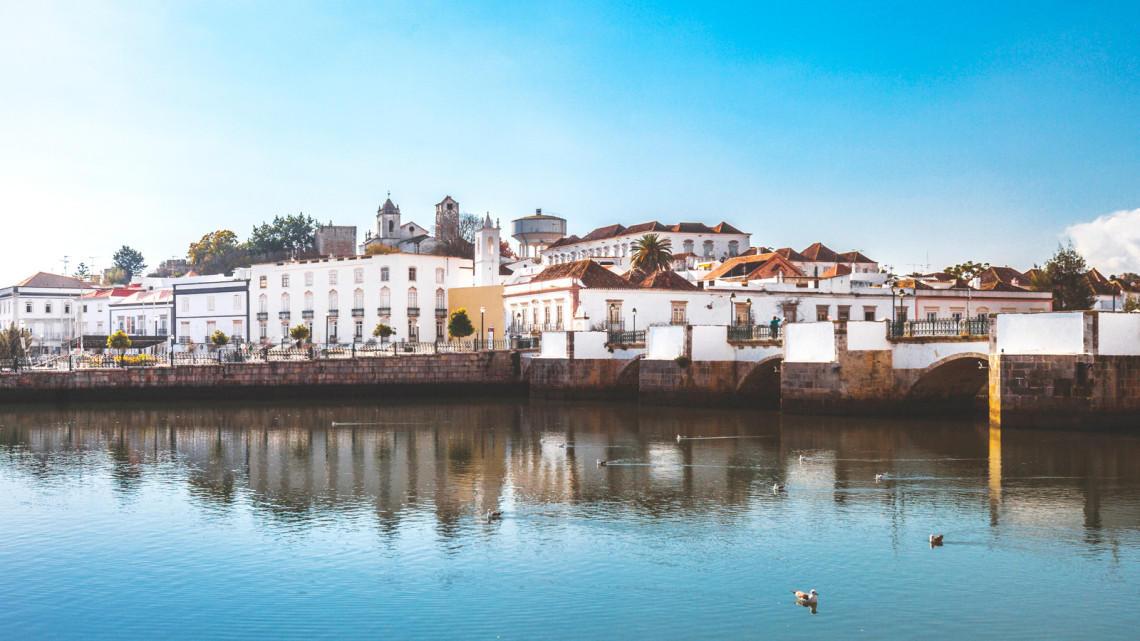 Tavira town itself also has plenty of things to see and do. Its ancient harbor area is brimming with character: whitewashed houses sit alongside quaint cafes, stylish bars, and independent shops offering souvenirs from the popular Algarve region. The Tavira castle rises up above the rooftops, offering visitors incredible views of Tavira town below from its lofty ramparts. A host of other landmarks remain within easy reach from Tavira castle, such as the Misericordia Church, which was built during the Renaissance period, as well as Santa Maria do Castelo Church, a baroque masterpiece that stands proudly at one end of Tavira's main square.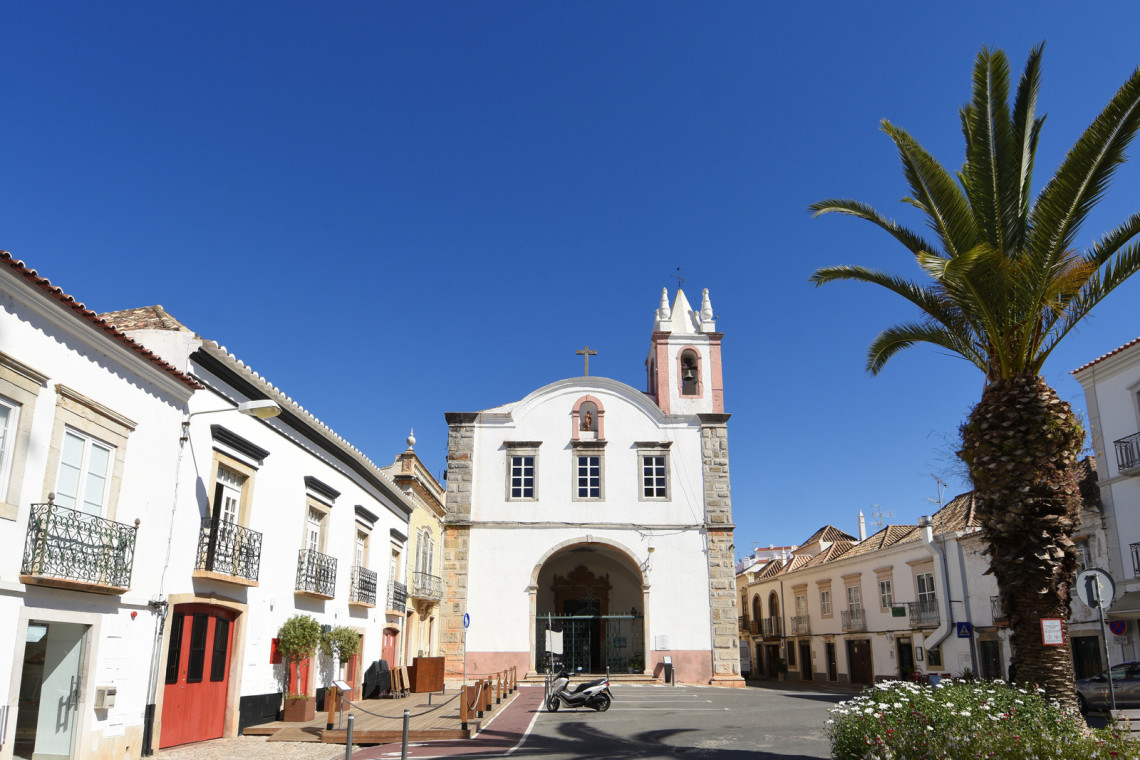 Tavira, Portugal offers visitors plenty of activities apart from sightseeing, too. Visitors looking for things to do in Algarve's Tavira can spend time on Tavira Island's gorgeous beaches or take a boat trip along one of its estuaries, which are rich in wildlife. Kayaking and fishing are also popular activities here, while golfers can tee off at one of several championship courses nearby, the most popular of which include Quinta do Lago Golf Club and Benamor Golf Club. For those wishing to explore further afield within the Algarve region, there are plenty of day trips that can be taken by car or train, including those to historic towns like the afire-mentioned Faro, and Sagres.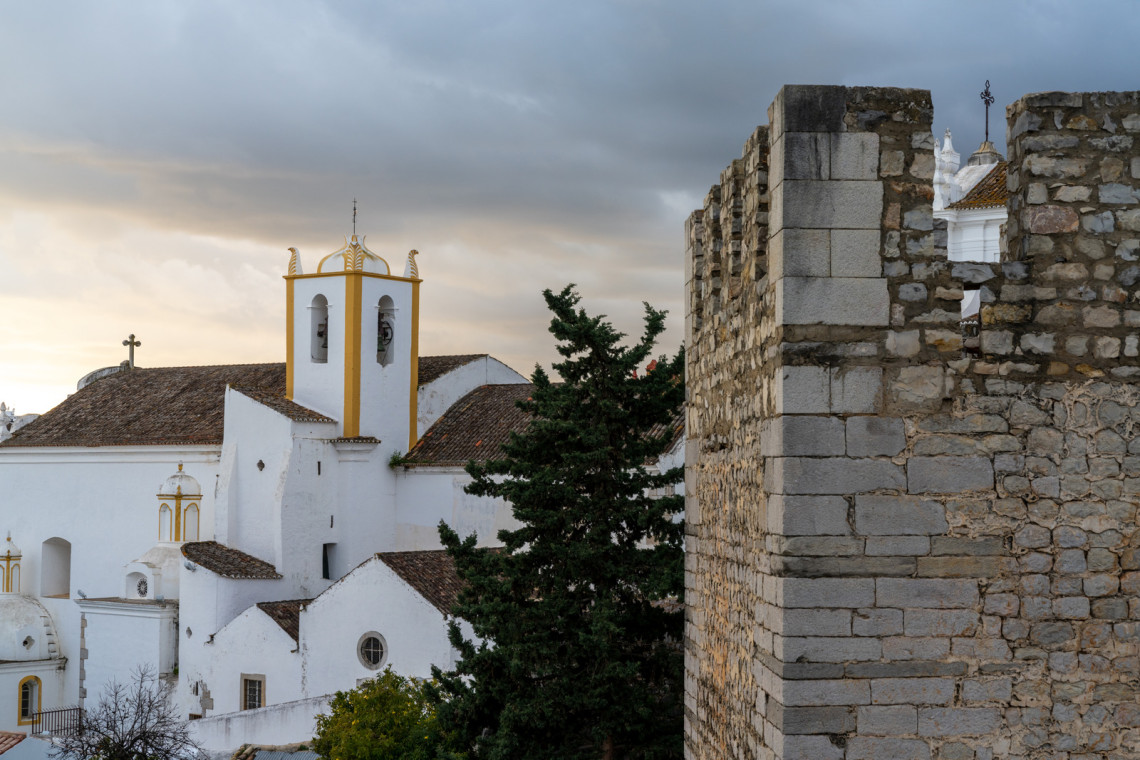 As we have shown, Tavira provides a little – or a lot – of something for everyone, from families looking for a relaxed beach holiday to couples seeking cultural experiences, and more. Everyone will find themselves well catered to here in Tavira, Portugal, one of the Algarve's most picturesque corners!
Carvoeiro: The Algarve's Best Place for Relaxation
Carvoeiro is a picturesque fishing village located in the Algarve region of Portugal. Situated on the Atlantic coast, Carvoeiro is renowned for its sparkling sandy beaches and crystal clear waters, making it a popular destination for Algarve tourists seeking the winning combination of sun, sand, and sea.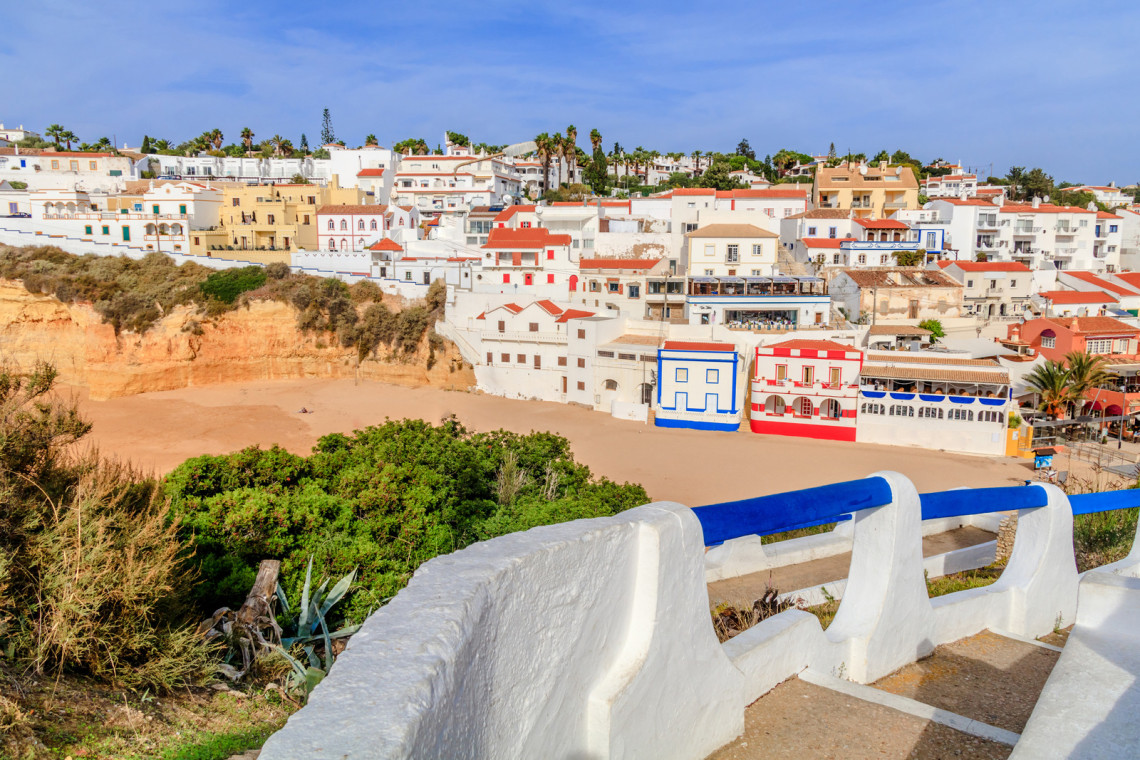 Carvoeiro, Portugal is nestled into a rocky cove that was once home to an old Roman port, and the charming coastal village offers visitors a unique experience of traditional Portuguese culture – characterized by whitewashed houses, cobbled streets, and an abundance of friendly locals who are friendly, welcoming, and eager to chat – or perhaps offer you some seafood delicacies from their local catch of the day. After all, seafood is the favored staple here in this awe-inspiring Algarve area.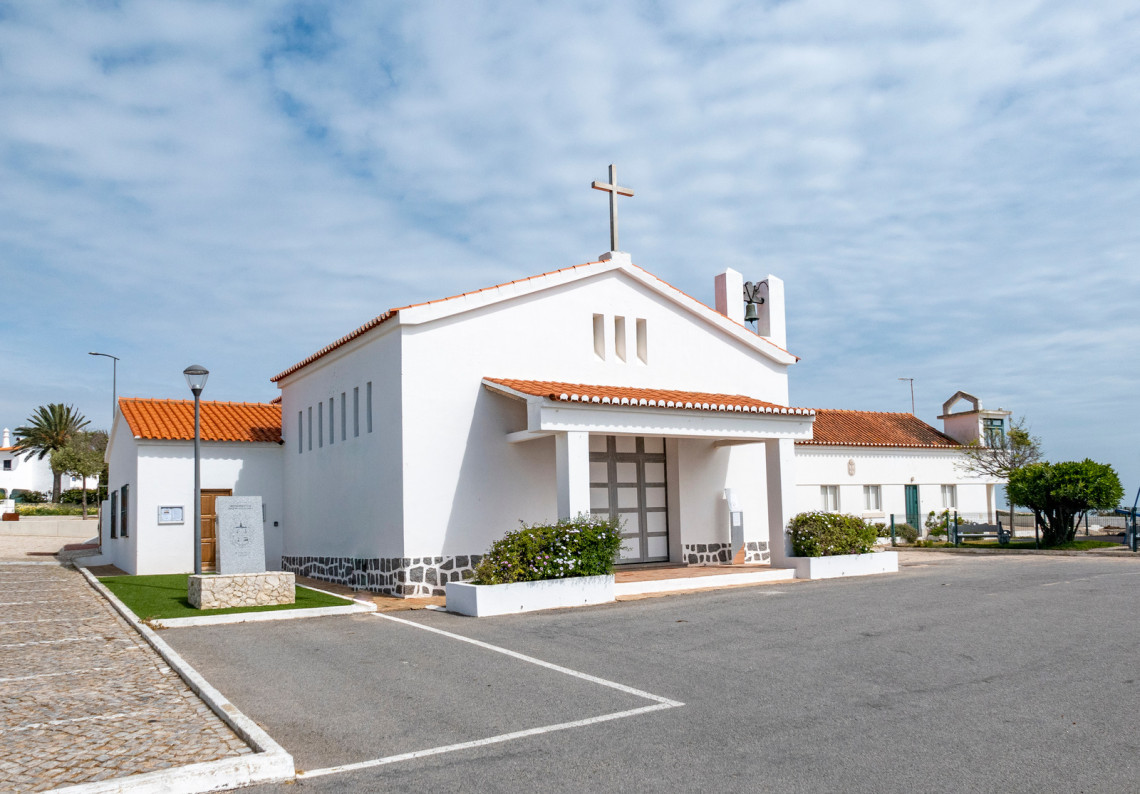 In addition to its stunning beach and vibrant atmosphere, Carvoeiro has much more to offer visitors looking for things to do in Algarve's captivating gem. For instance, visitors can explore the surrounding countryside and take in views of terraced hillsides covered in olive groves and wildflowers, as well as hidden coves with secluded beaches. Carvoeiro town also boasts several Portuguese historical sites, such as the Igreja de Nossa Senhora da Encarnação church and nearby castles like Forte do Carvoeiro.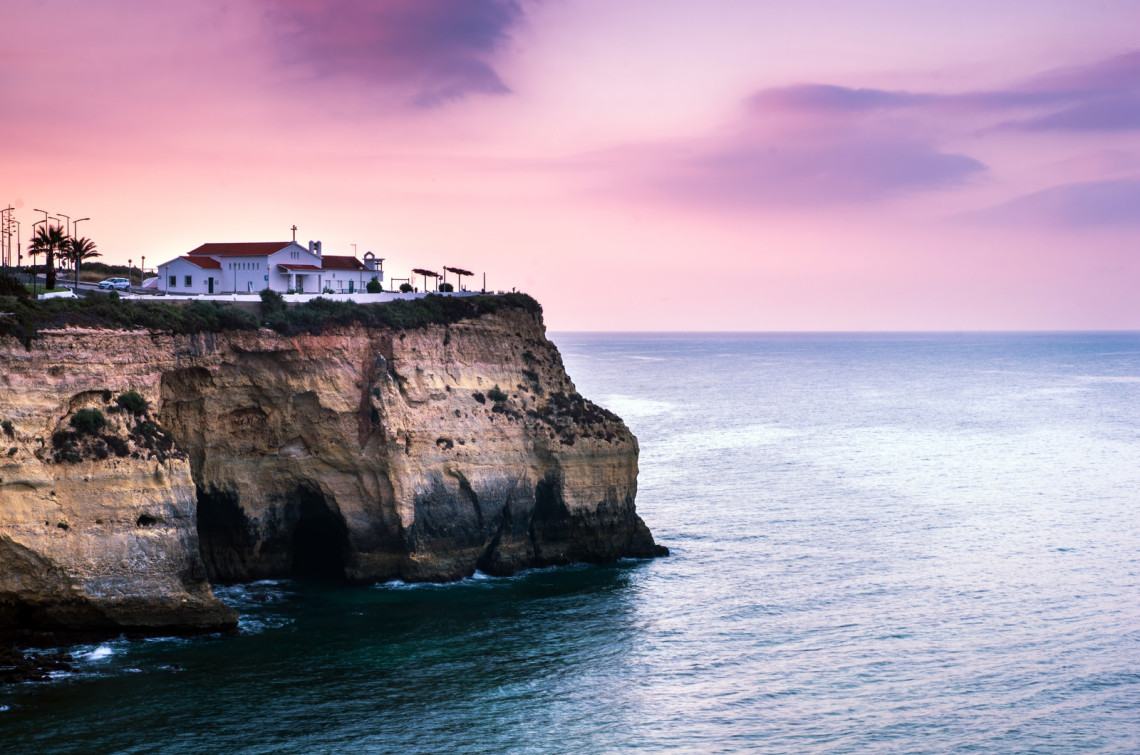 Outdoor activities also abound in Algarve's Carvoeiro, and there are many options available for travelers looking to spend some time exploring the natural beauty this part of Portugal has to offer. Popular Carvoeiro activities and pastimes include kayaking, windsurfing, scuba diving, and snorkeling - all of which provide visitors to the Algarve an opportunity to discover hidden marine life, as well as breathtakingly beautiful underwater caves accessible only by boat or via swimming out during low tide. Beachgoers can enjoy sunbathing on one of Carvoeiro's many picture-perfect stretches of sand, or take part in exciting Carvoeiro watersports, such as jet skiing or tubing, which are perfect for those looking for things to do in Algarve that bring intense vacation excitement and an extra adrenaline rush!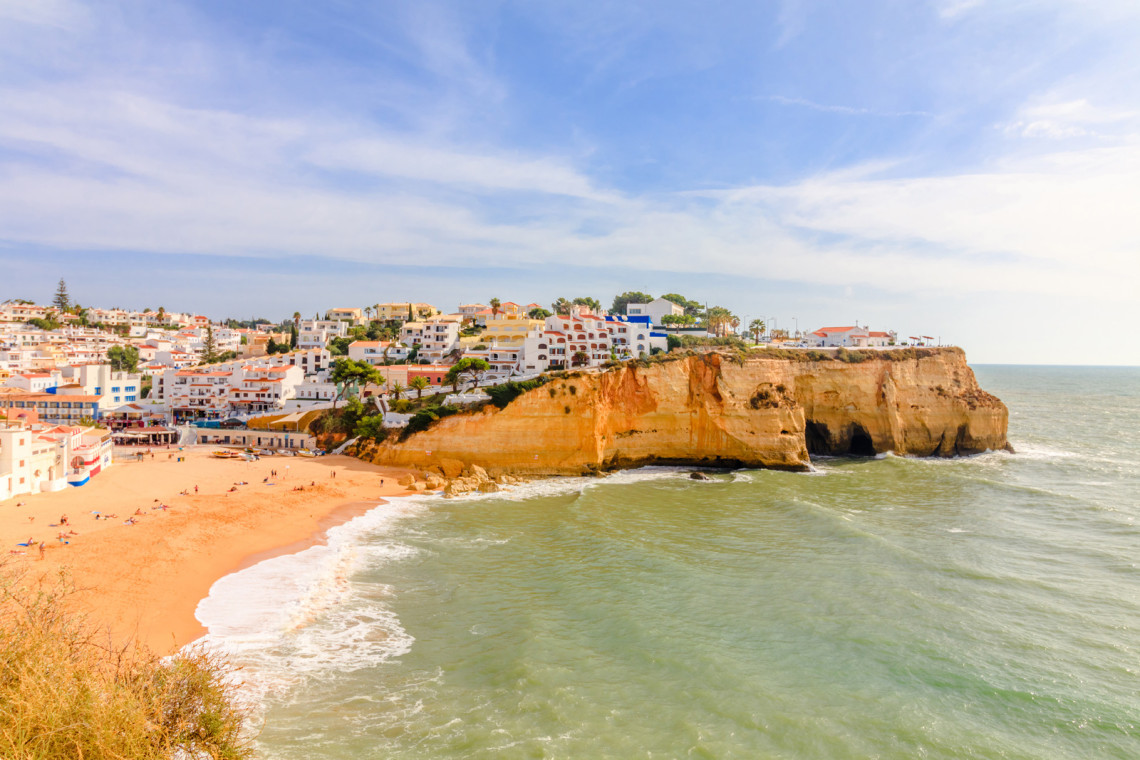 For those seeking adventure further inland, there are plenty of opportunities for active hikes through gorges teeming with wildflowers, or for discovering cycling routes along mountain trails offering panoramic views over rolling hillsides and hidden villages tucked away among ancient ruins. Culture enthusiasts will also find plenty of things to do in Algarve's Carvoeiro area, including visits to quaint museums detailing centuries of history behind its villages, tasting traditional dishes served at restaurants across town that showcase truly authentic local flavors, and much more.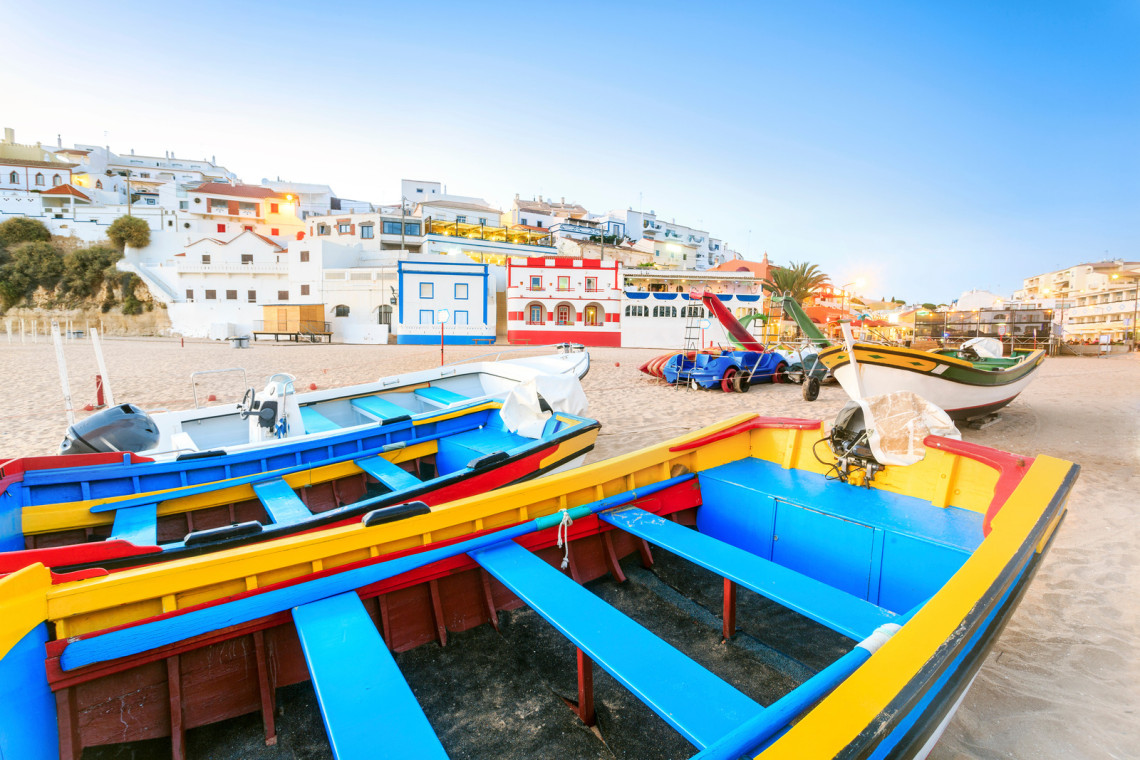 All in all, Carvoeiro, Portugal makes an excellent holiday destination for those heading to the Algarve thanks to its plethora of activities that are suitable for all ages and interests. This, combined with its laid-back vibe and peaceful environment, make for an ideal Algarve, Portugal escape.
Sagres: Best City for Surfing in the Algarve
Sagres is a remote and picturesque village in the Algarve region of Portugal. Located on the southernmost tip of the country, this breathtaking Algarve coastal town offers some of the most spectacular views in Europe. With Sagres' jagged cliffs, golden sand beaches, and sparkling blue-green waters, it's an ideal destination for travelers looking for things to do in Algarve whose lists actually begin with enjoying some rest and relaxation!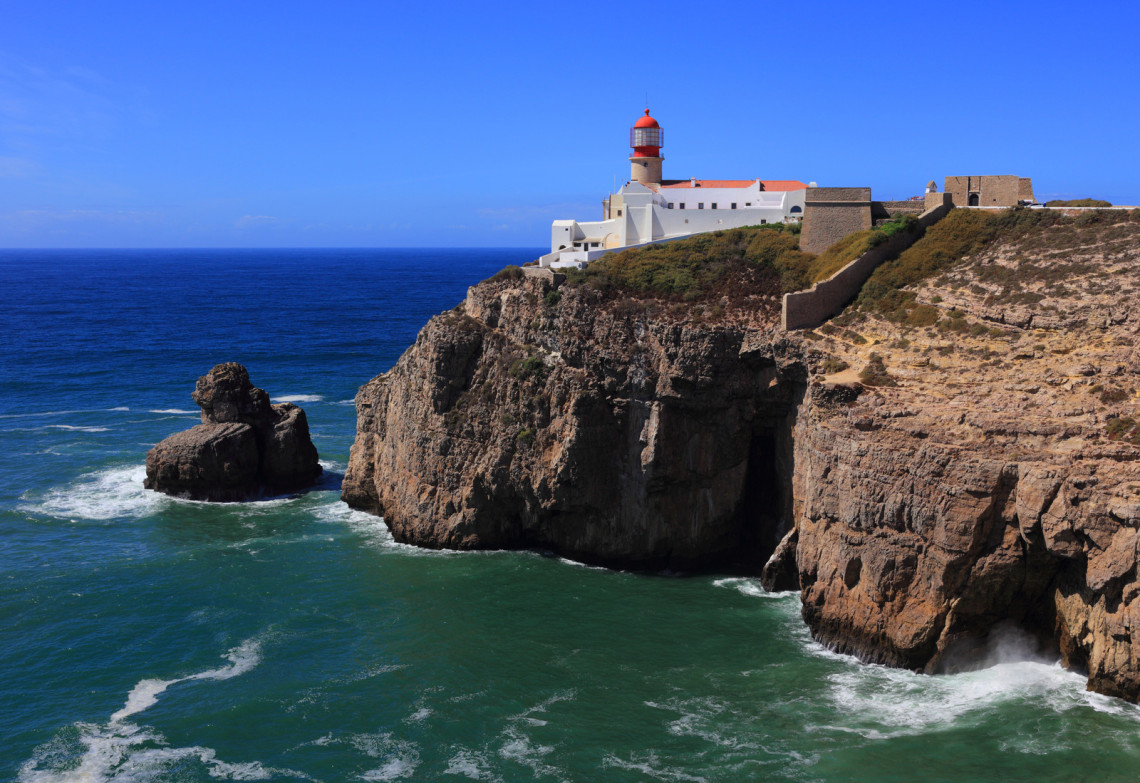 Impressively enough, this Algarve area in Portugal has been inhabited since prehistoric times, and archaeological evidence proves that people have lived here since at least 2000 BC. Another fascinating Sagres fact is that this Algarve city was once home to a powerful Portuguese naval base during the Age of Discovery. It's true! This was actually where Portugal's famous Prince Henry the Navigator first set out with his fleet to explore Africa and discover new lands. Today, visitors to the Algarve's Sagres can explore the old fortress walls at Fortaleza de Sagres, or take a tour of Prince Henry's shipyard located nearby.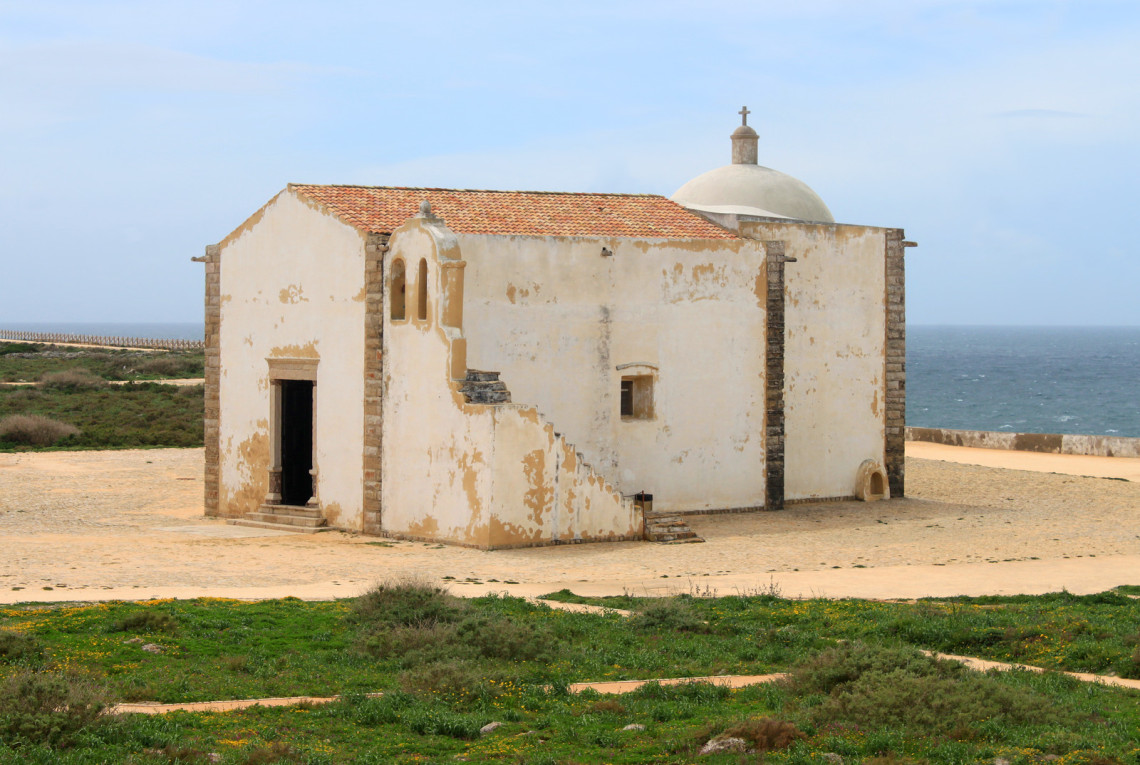 Sagres, Portugal is also popular for its abundance of outdoor activities. Among the things to do in Algarve's Sagres that nature lovers will adore especially include: swimming, fishing, or surfing on the many Sagres beaches. You can even take a kayak tour around the abundant local caves that are tucked away like tiny treasures just waiting to be discovered!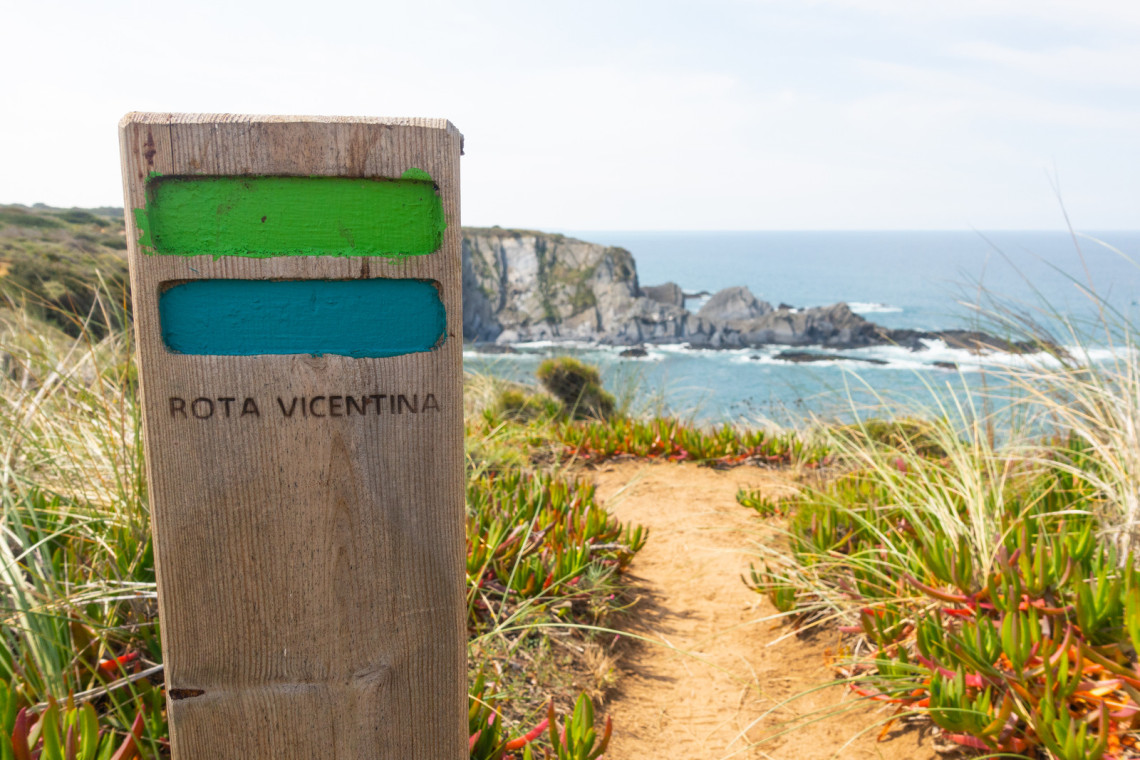 For those seeking things to do in Algarve that include adventure, there are plenty of nearby Sagres hikes to explore, like Monte de Santo António or Rota Vicentina. For those looking for things to do in Algarve that are a bit more relaxing, visitors can stroll through Sagres' quaint cobbled streets lined with colorful buildings, or indulge in traditional Portuguese cuisine from one of the many Sagres restaurants offering epic cuisine and stunning ocean views.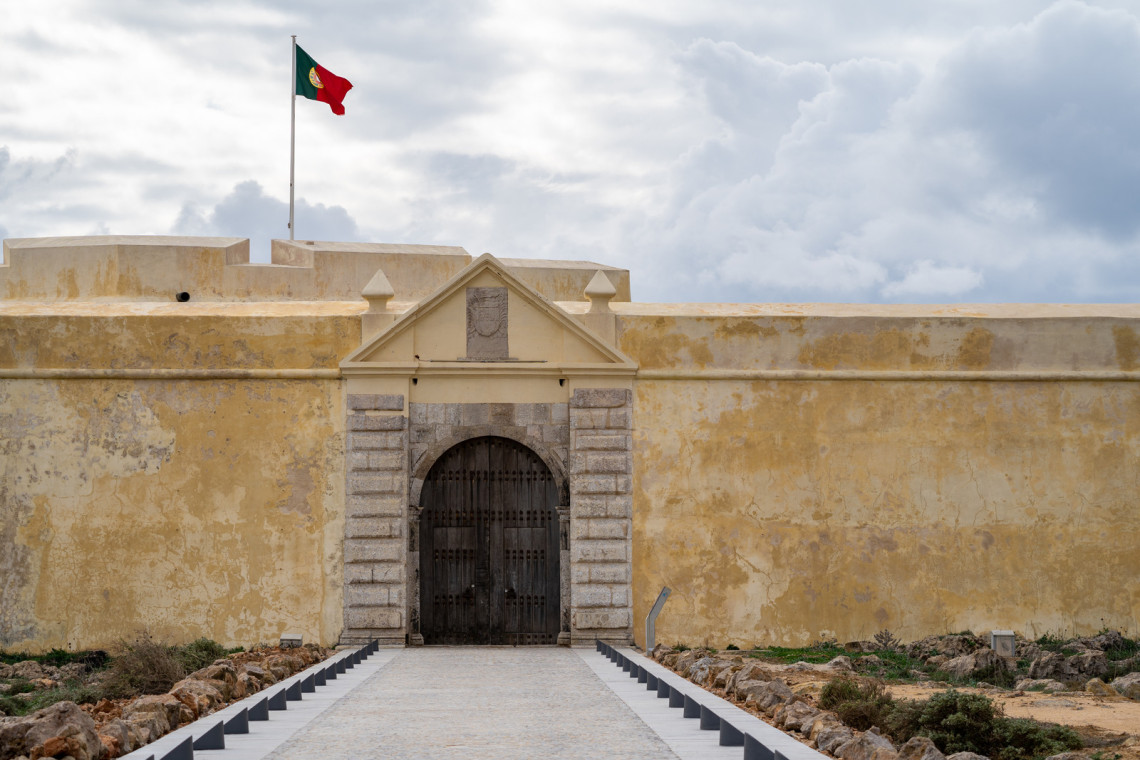 No matter how you choose to spend your time in Sagres, Algarve, you'll surely find something special about this charming seaside village and make some magical memories that will stay with you long after you leave this sunny paradise in Portugal. With its rich history and natural beauty, it's no wonder that so many people flock to this corner of the Algarve region year-round!
Quarteira: The Perfect Blend of Adventure and Relaxation
Quarteira is a beautiful town located in the Algarve region of Portugal. Located on the south coast and characterized by its stunning beaches and unique culture, Quarteira, Portugal has become a popular Algarve tourist destination among Europeans. The calm waters of the Atlantic Ocean quickly draw people in, while the surrounding rocky cliffs provide an excellent backdrop for incredible photographs. There are also many outdoor activities to take part in while visiting Algarve's Quarteira, such as parasailing, diving, water skiing, fishing, kayaking, and more.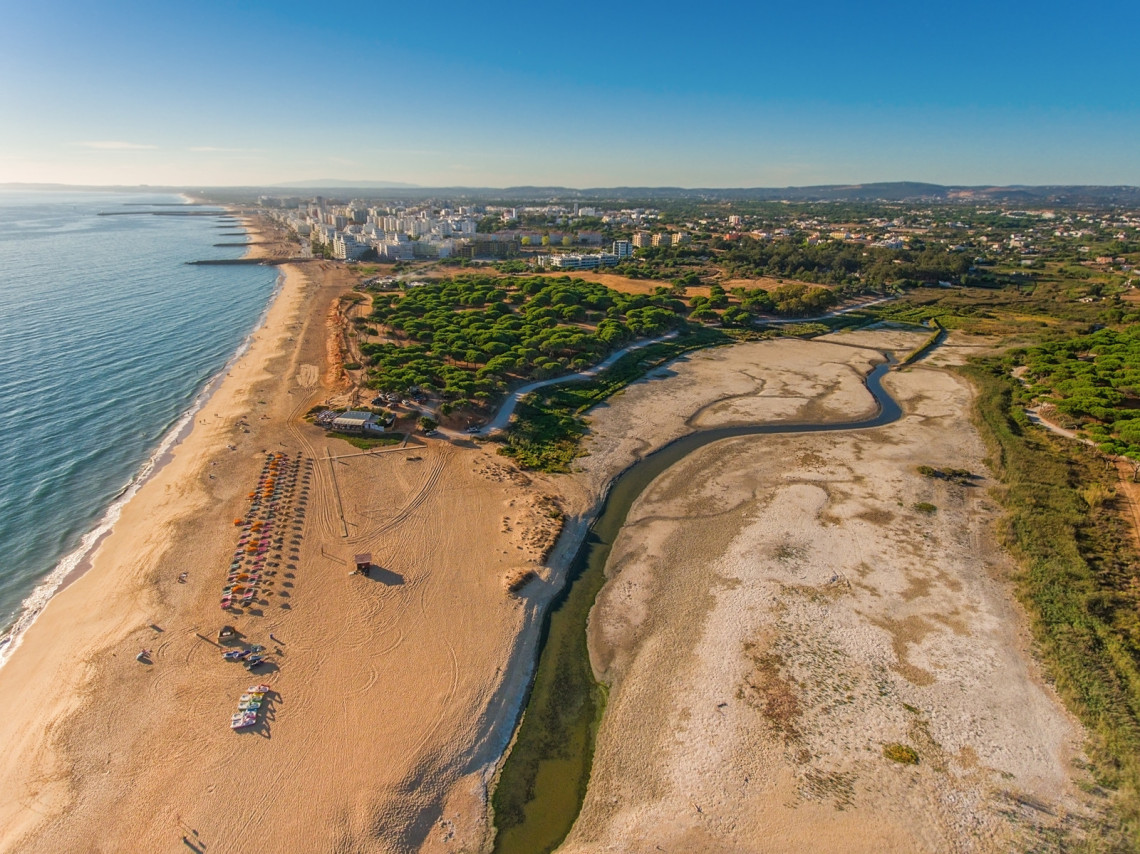 Shopping is also a popular Quarteira pastime, and with several stores located within walking distance, visitors can find everything from souvenirs to local goods mere steps away. The seafood restaurants in this Algarve region of Portugal are especially noteworthy, as their fresh catches often come directly from boats just offshore! With plenty of cafes and bars close by, too, it's easy to find something for everyone, from families to travelers looking for neverending nightlife.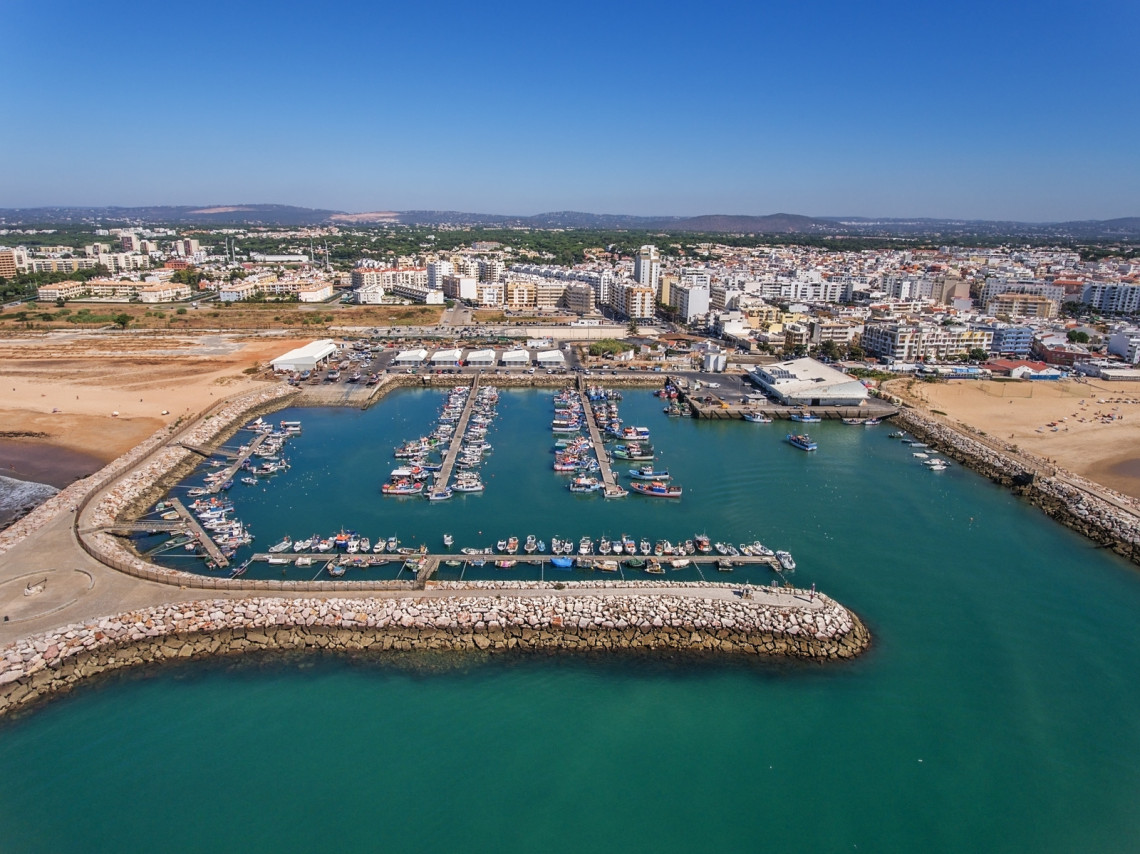 For those looking for things to do in Algarve that are a bit more cultural, there are plenty of museums and monuments found throughout Quarteira that offer insight into its history, as well as its vibrant present-day life. In addition to its abundant array of activities and attractions, Quarteira is also home to some amazing wildlife. For example, birds such as storks and egrets can often be seen flying over the sand dunes nearby, making for an amazing sight. Quarteira town's ideal location also provides easy access to other nearby popular Algarve cities, like Faro or Tavira, which are great for day trips and discovering more about the Algarve's unique culture.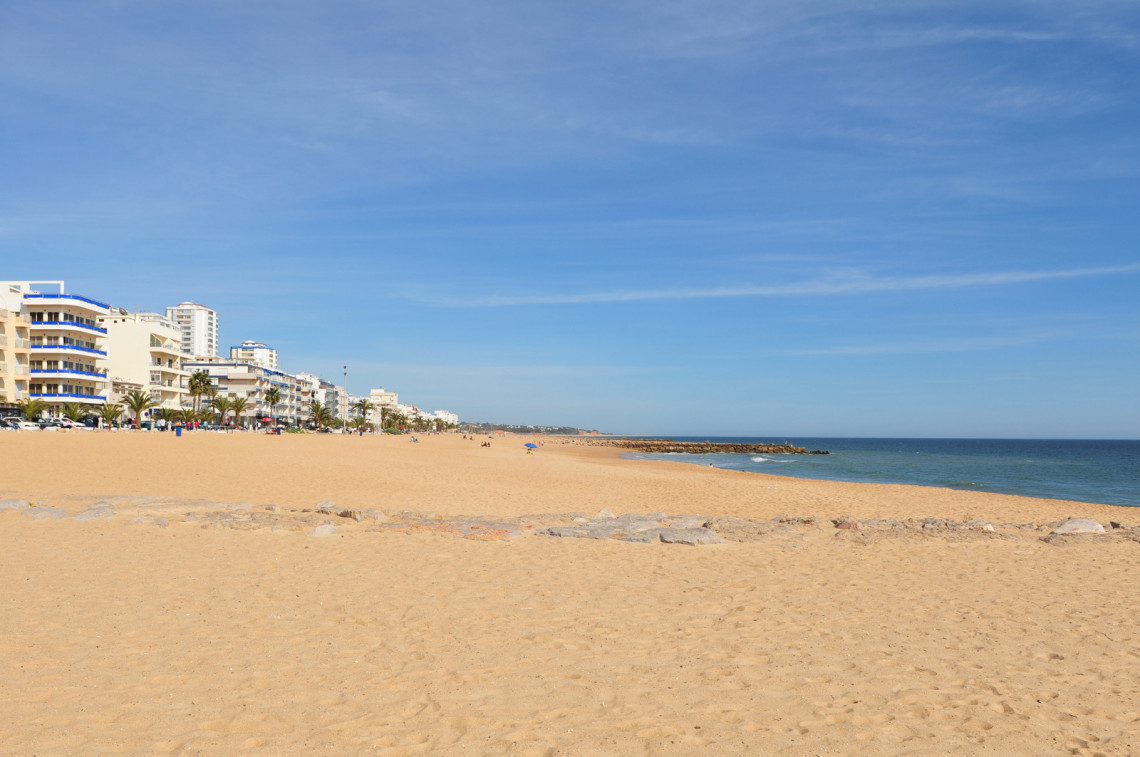 All in all, Quarteira provides vacationers with a wonderful blend of relaxation and adventure that will leave visitors feeling refreshed after their stay in this stunning area of the Algarve region in Portugal.
Vilamoura: Vibrant Holiday and Leisure Destination
Vilamoura is a vibrant holiday and leisure destination located in the Algarve region of Portugal. It has become increasingly popular with tourists from all over the world thanks to its stunning beaches, luxurious marina, and an extensive array of cultural attractions. With its mild climate, Vilamoura enjoys more than 300 days of sunshine each year, making it an ideal spot for sun worshippers and beach lovers alike.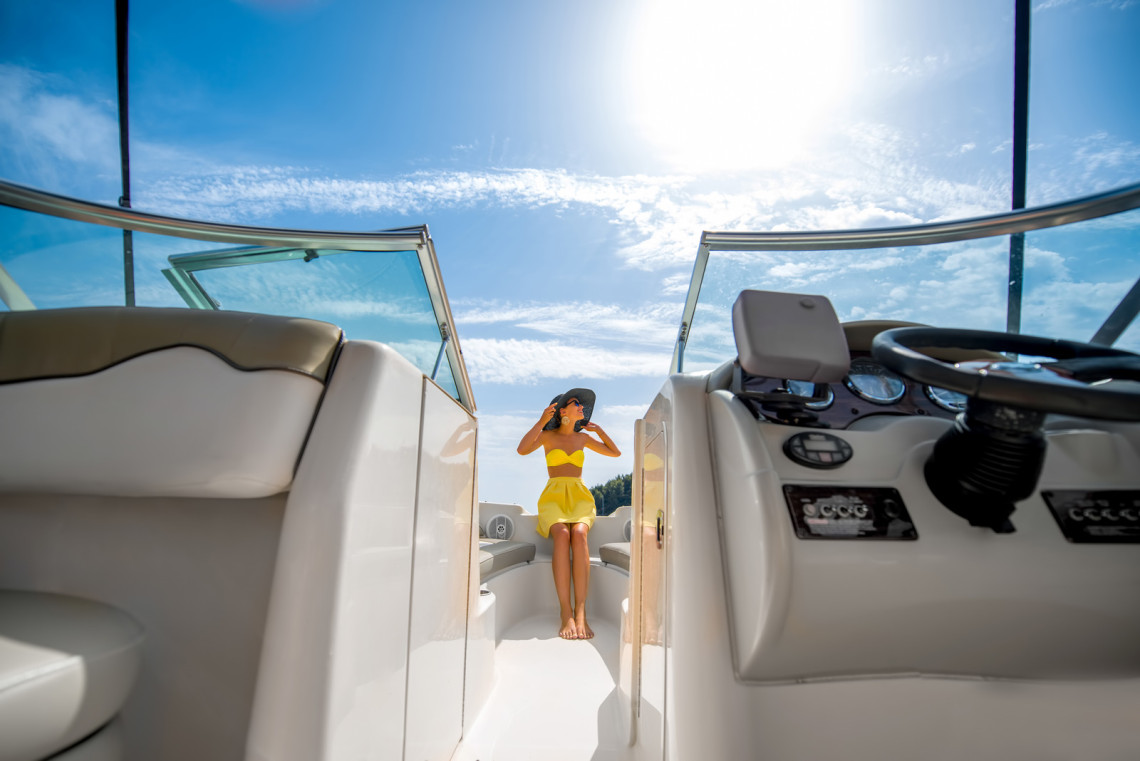 The Marina of Vilamoura is one of the most renowned in Europe and is home to more than 1,000 luxury yachts as well as numerous restaurants, bars, and shops. It is also an important hub for international sailing events, such as the Round the Island Race and World Match Racing Championships. Besides its marina, Vilamoura also boasts six championship golf courses and a plethora of other activity options, including tennis courts, horse riding trails, and shooting ranges. These are just some of the amenities that make Vilamoura a great place for those who love to stay active during their Algarve holidays.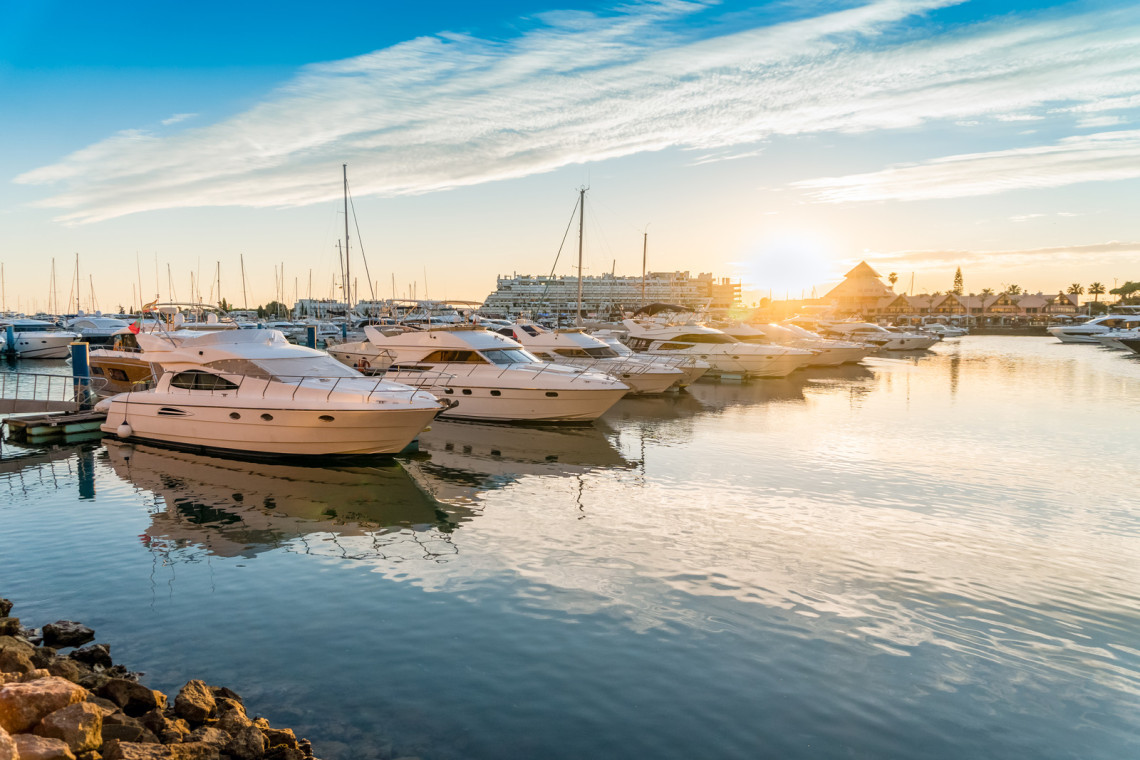 In addition to this, Vilamoura provides a host of cultural attractions, such as Roman ruins (Roman Villa at Cerro da Vila), various churches (Santa Catarina Church), and awe-inspiring art galleries. Visitors can also enjoy delicious local cuisine at the many restaurants that line the Vilamoura seafront promenade or take in some shopping at one of the many stylish Vilamoura boutiques in town. All in all, Vilamoura offers something for everyone - whether you're looking for relaxation or adventure - making it an ideal destination for visitors traveling to the Algarve region of Portugal from all around the world.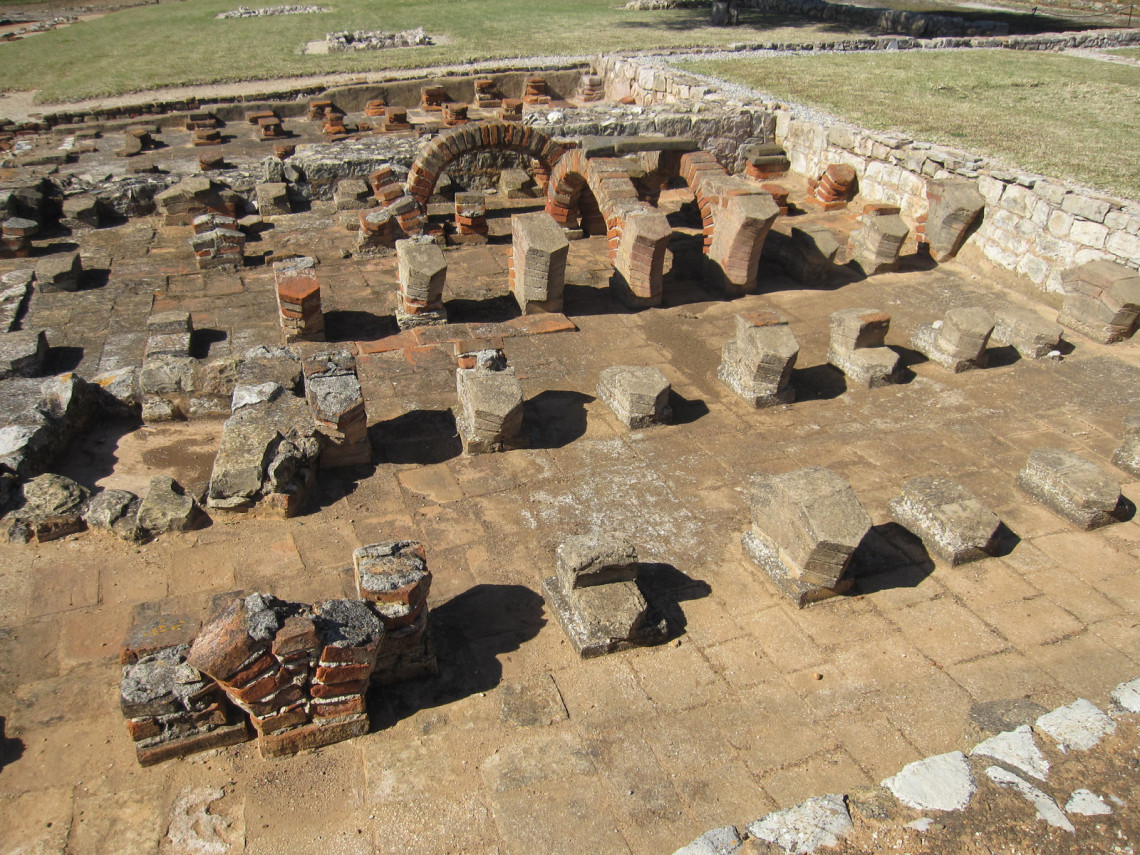 Olhão: A Magical Algarve Fishing Village
Olhão is a charming municipality located in the Algarve region of Portugal. It is well known for its picturesque fishing village atmosphere, which is due to the many local fishermen and their traditional boats that can be seen from the city's harbor. The city's downtown area features various historic buildings, including churches and old townhouses, as well as a number of popular Algarve restaurants and bars.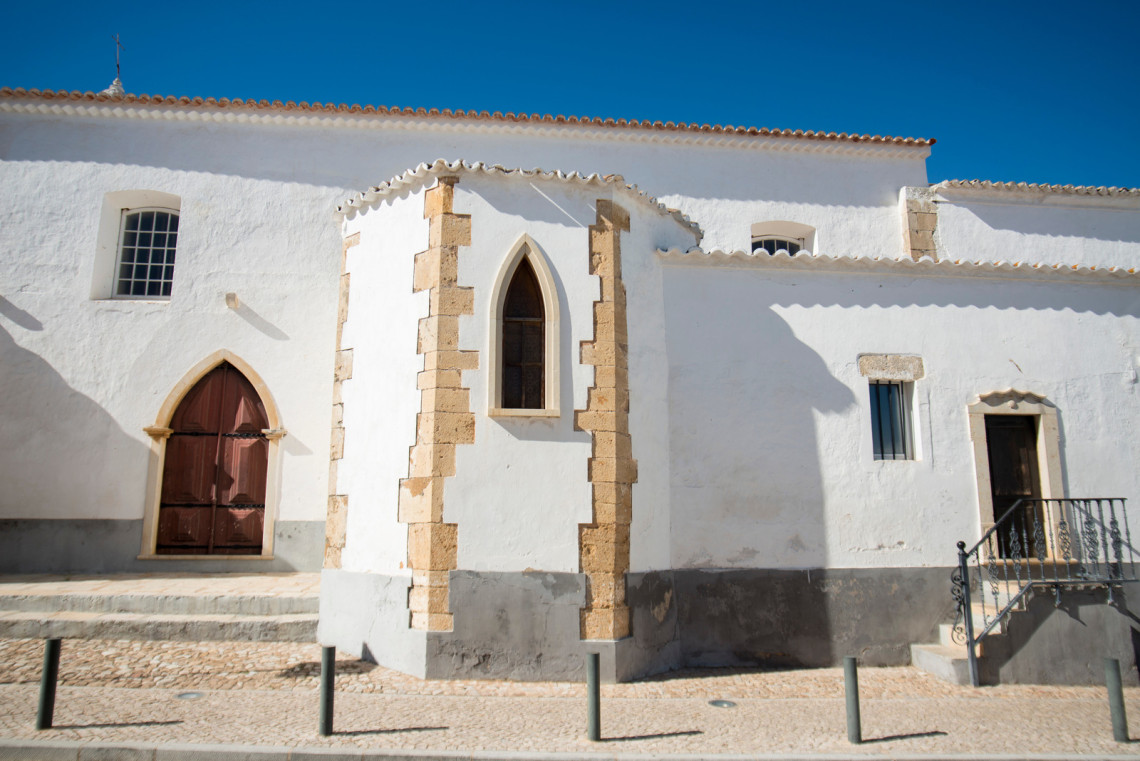 Olhão also boasts several sandy beaches on its coastline, including Praia de Fuseta and Praia da Ilha da Armona, which are ideal for sunbathers and swimmers alike. In addition to these amazing Algarve attractions, visitors can also explore the nearby Ria Formosa Natural Park with its rich diversity of wildlife, or take a boat ride out to Culatra Island. Other activities include shopping at the municipal market in Loulé or exploring the impressive fortifications of Forte de São Lourenço that overlooks the harbor.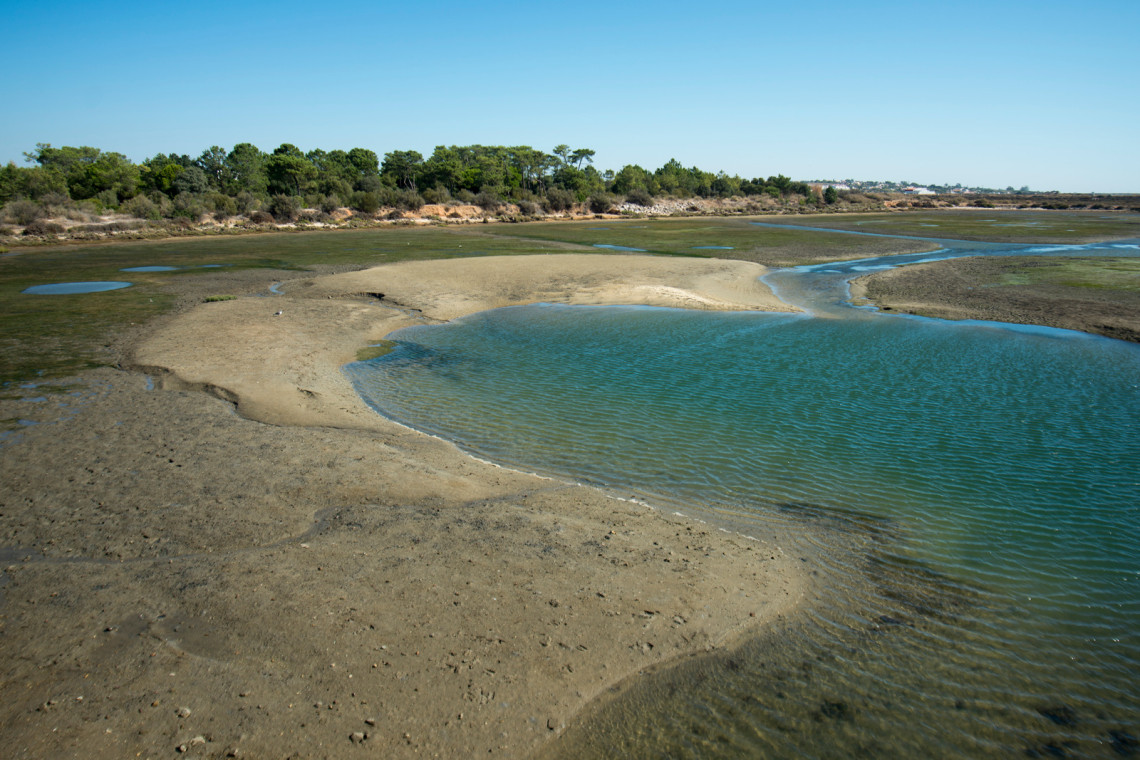 For those travelers looking for things to do in Algarve that are truly unique experiences, Olhão offers fantastic opportunities to tour local farms that produce oranges or figs, as well as the chance to taste authentic seafood caught by the local fishermen that very day! Officially declared a city in 1774, Olhão has been an important Algarve port since Roman times, and it continues to be a bustling destination today with its vibrant culture and natural beauty – all of which makes it an ideal Algarve destination for both locals and tourists from around the world to adore and appreciate.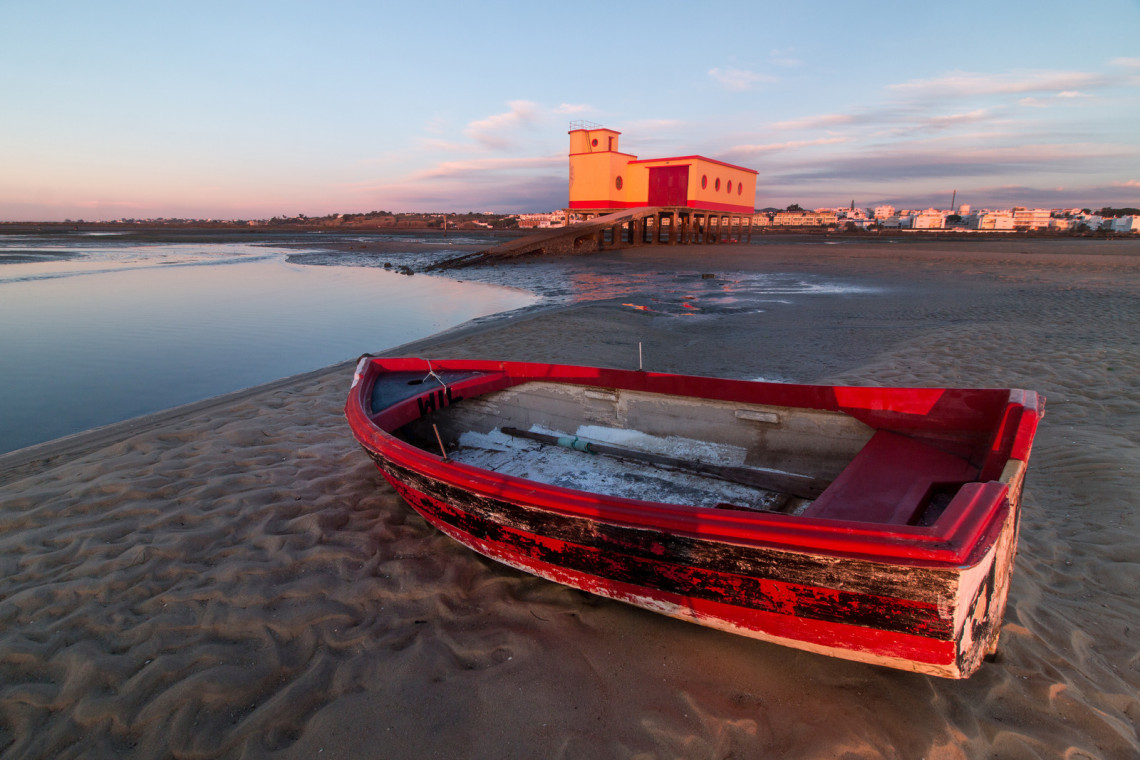 The Verdict Is In: Portugal's Algarve is an A+ Vacation Destination for All
Whether you want an active vacation filled with sightseeing or a relaxing getaway surrounded by nature, the Algarve region of Portugal has something for everyone! With so many amazing places from which to choose – deciding where is best to stay in this region can be a difficult decision. The great news is that no matter which you choose, ALL of these Algarve areas are surefire winners that will guarantee an unforgettable experience in Portugal's southernmost region.
Explore Portugal Your Way: Customizable, Tailor-Made Trips for Your Dream Adventure!
If you're looking to explore Portugal at your own pace, we have got you covered. Our team of specialists will work with you to create a custom-made trip that suits your preferences and budget. Whether you want to indulge in the local cuisine, explore the historic cities, or soak up the sun on beautiful beaches, our tailor-made packages offer the flexibility and freedom to discover the highlights of Portugal at your own pace. So why wait? Contact us today and let us help you plan an unforgettable trip to Portugal!