Algarve Region of Portugal: Europe's Golfing Paradise
Golfing in the Algarve region, Portugal is an experience like no other, which is why this sports activity deserves a spot on your list of best things to do in the Algarve during your Portugal holidays. Located on the southern coast of Portugal, this Algarve area has some of the most beautiful and stunning golf courses. These Algarve golf courses are so impressive, in fact, that they attract visitors from all over the world.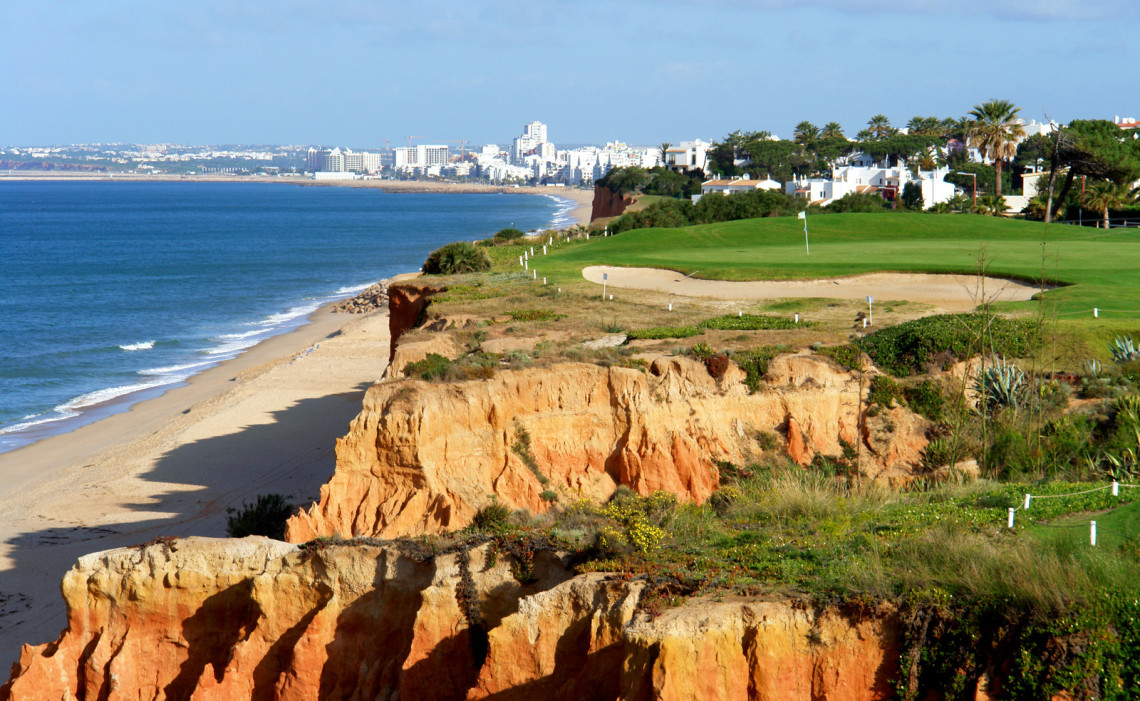 Here at Portugal Getaways we offer unique
tailor-made packages
and
deals to the stunning Algarve
region of Portugal. From family vacations and romantic getaways to adventure-filled holidays, we have something for everyone. You can design your own custom itinerary or take advantage of our exclusive hotels, resorts, and other activities. With our personalized service, you'll have everything you need to explore the beauty of the
Algarve
and make memories that last a lifetime.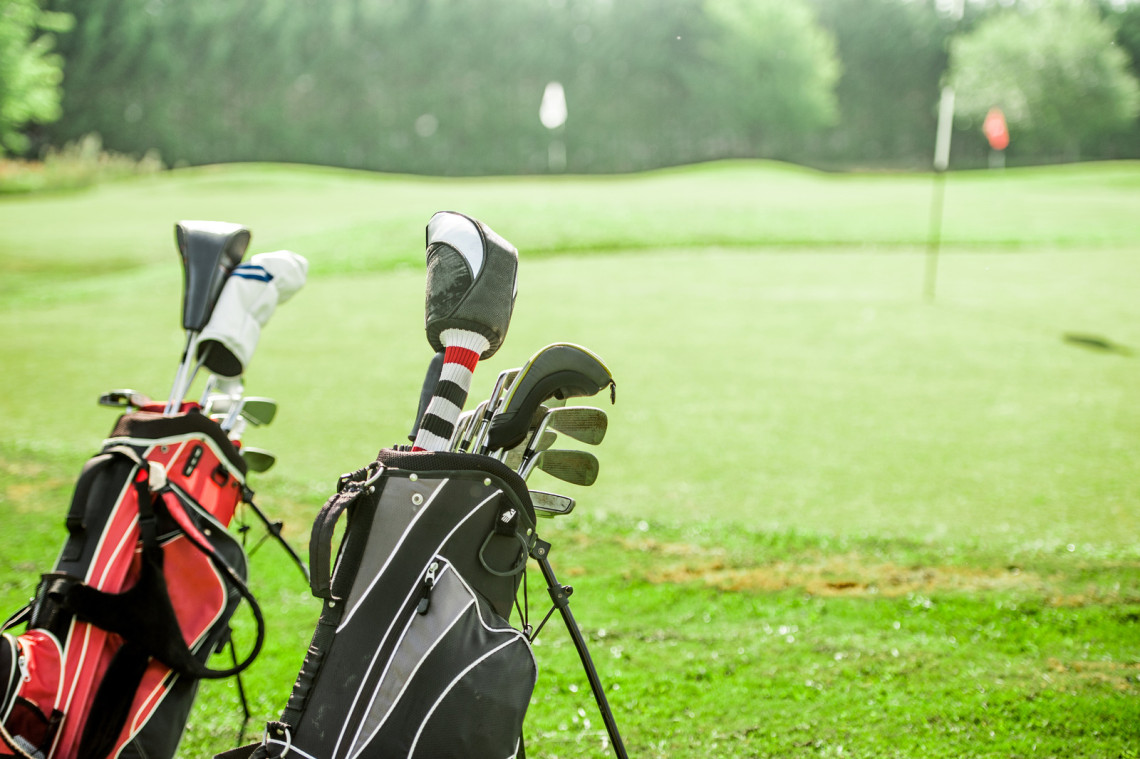 Most travelers are already aware that the Algarve area boasts a spectacular coastline with incredible views spanning across its sandy beaches, stunning cliffs, and crystal-clear waters, as these features drive the phenomenon that is the thriving nature of Algarve tourism. But what visitors looking for the best things to do in the Algarve on their Portugal holidays may not realize is that the gorgeous Algarve area also has a variety of challenging golf courses to offer, ranging from championship courses to family-friendly courses.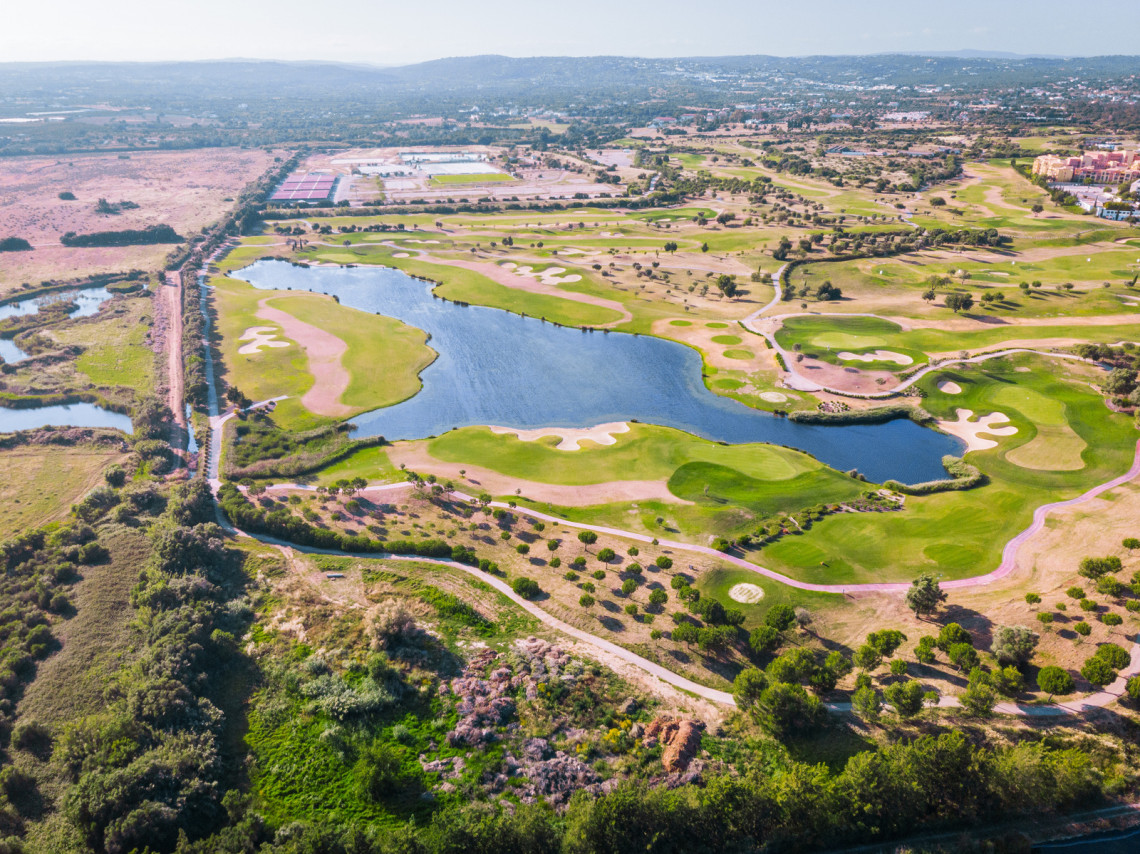 In fact, the Algarve region is considered one of the most beautiful and diverse places to play golf in all of Europe. Add to its beauty and variety, the fact that the Algarve region offers to visit golfing enthusiasts nearly 100 courses to avail themselves of during their Portugal vacation, and it's no wonder that the Algarve is often called "Europe's Golfing Paradise."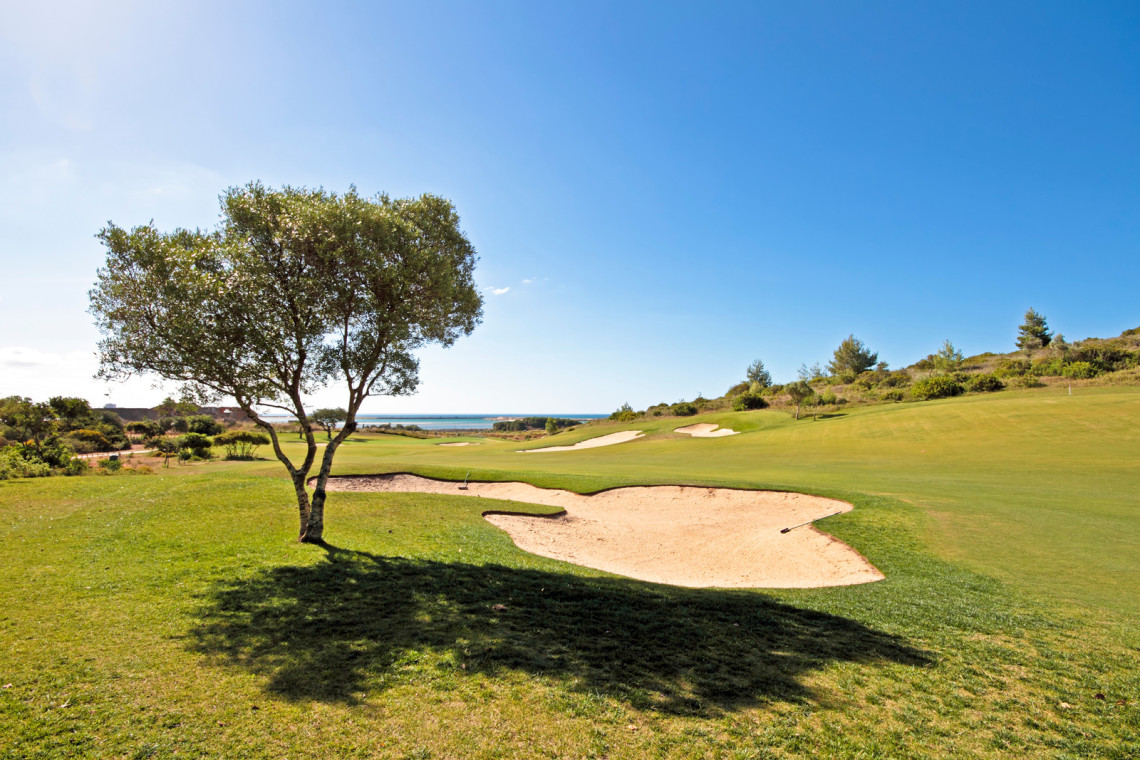 There is even more good news, especially for those golfers just starting out in the sport or for those simply looking for a relaxing and fun way to spend the day during their Portugal holidays. Whether you are a golf pro or a novice golfer or find yourself as a golfer somewhere in between – the Algarve region and its varied golf courses have something suitable for every type of golfer, no matter what your level of expertise or competitive nature.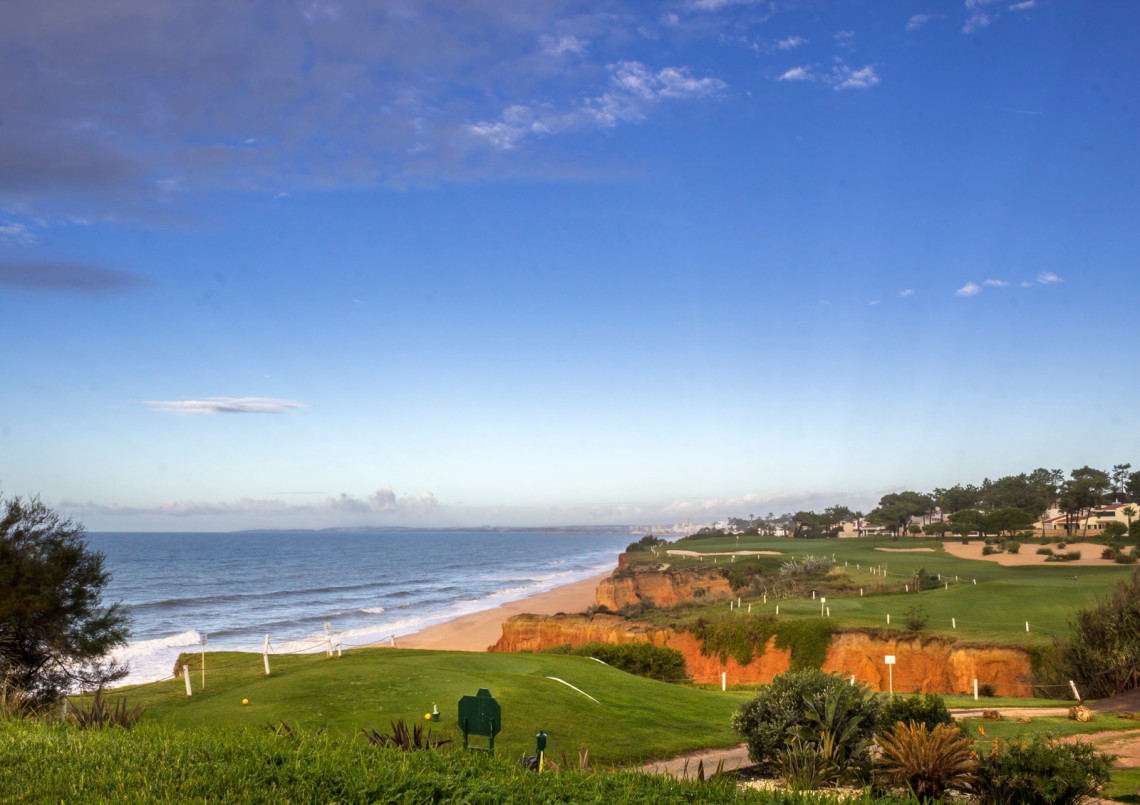 And for those seeking only the best in class and quality, even when it comes to their golf game, you will be happy to hear that the Algarve Portugal region has some of the finest luxury courses in Europe. But far from being elitist, the Algarve area is equally tuned in to the fact that many golfers may simply be looking for a great golf course, without necessarily needing all of the bells and whistles. These golfers will be glad to know that not only does Algarve, Portugal offers the highest luxury golf courses with primo amenities, but it boasts more affordable public golf courses as well, making playing golf in the Algarve region accessible to not only all skill levels but all Portugal holiday budgets as well. Accessibility is also a key advantage for Algarve golf courses, as many of these courses are located within easy reach of many of the Algarve region´s coastal towns and resorts, making it a perfect destination for a golf-themed Portugal vacation.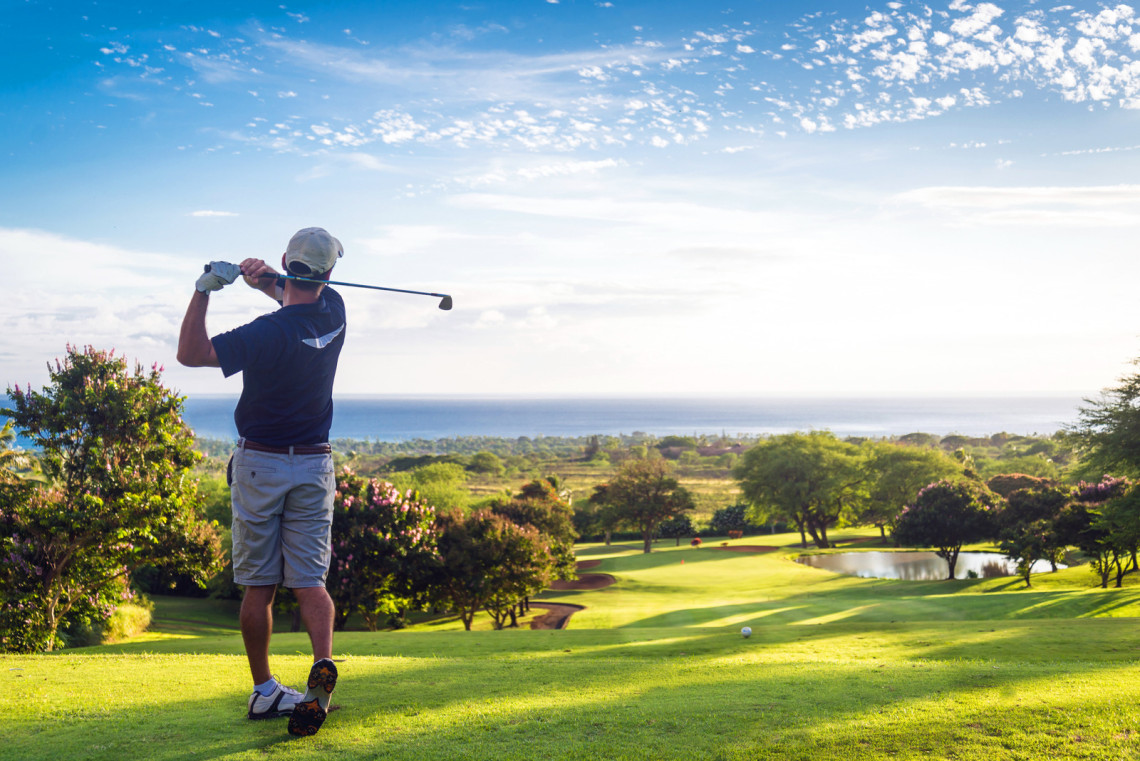 Are you already in love with Portugal? Take a look at our stress-free packages that allow you to book your ultimate Portuguese adventure. All our packages are carefully curated by our team of local Portuguese experts so that you don't need to worry about any details - just enjoy your trip!

Another reason the Algarve region in Portugal is a dream destination for a golf vacation during your Portugal holiday is that the entire Algarve area is renowned for its mild Mediterranean climate, making it ideal for golfers year-round. The region boasts some of Europe's best golf clubs and facilities, including several championship courses, such as Oceanico O'Connor Jnr Course at Silves, Penina Golf & Resort at Alvor, and Quinta do Lago North Course at Loulé, among others.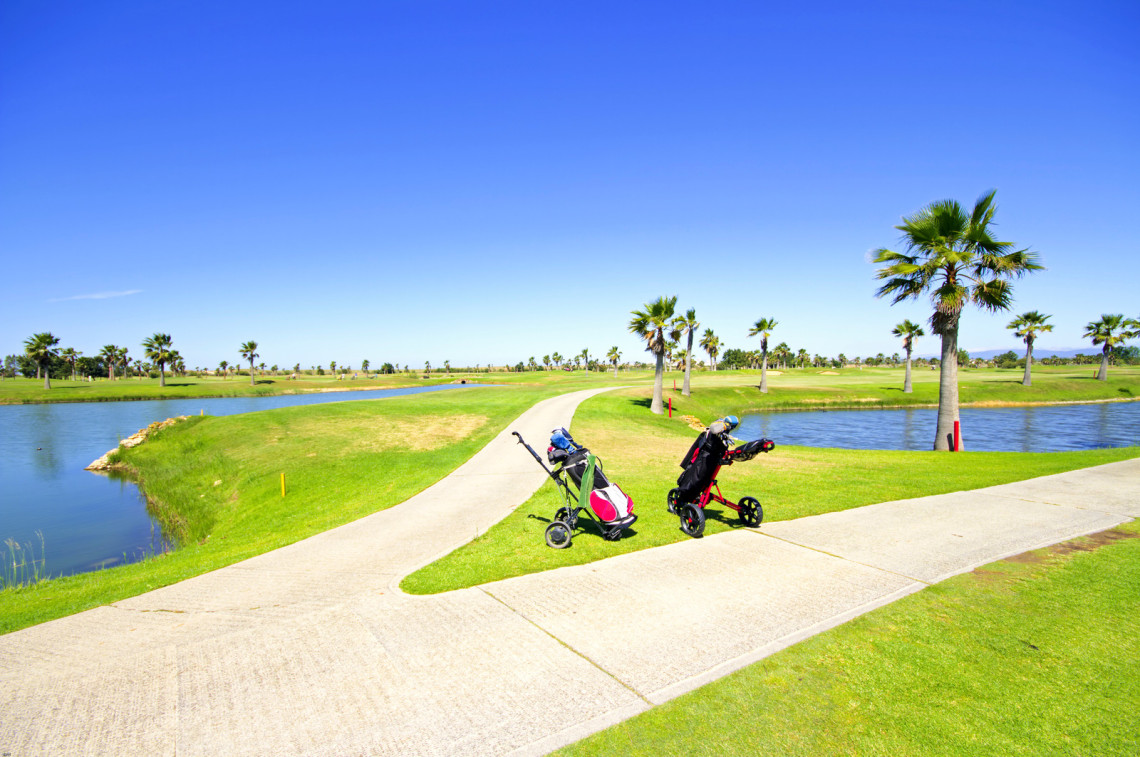 Aside from these well-known Algarve golf clubs, there are also several other Algarve golfing options to choose from in the Algarve region, including Roman ruins at Alto Golf Course near Lagos, Vale da Pinta near Carvoeiro, and Monte Rei Golf & Country Club near Tavira, which offers stunning views that span across the sparkling Atlantic Ocean nearby. Each Algarve golf course offers golfers something truly unique in terms of golf scenery and course layout, ensuring that you can find that ideal course that suits your golfing tastes perfectly during your Portugal golf getaway.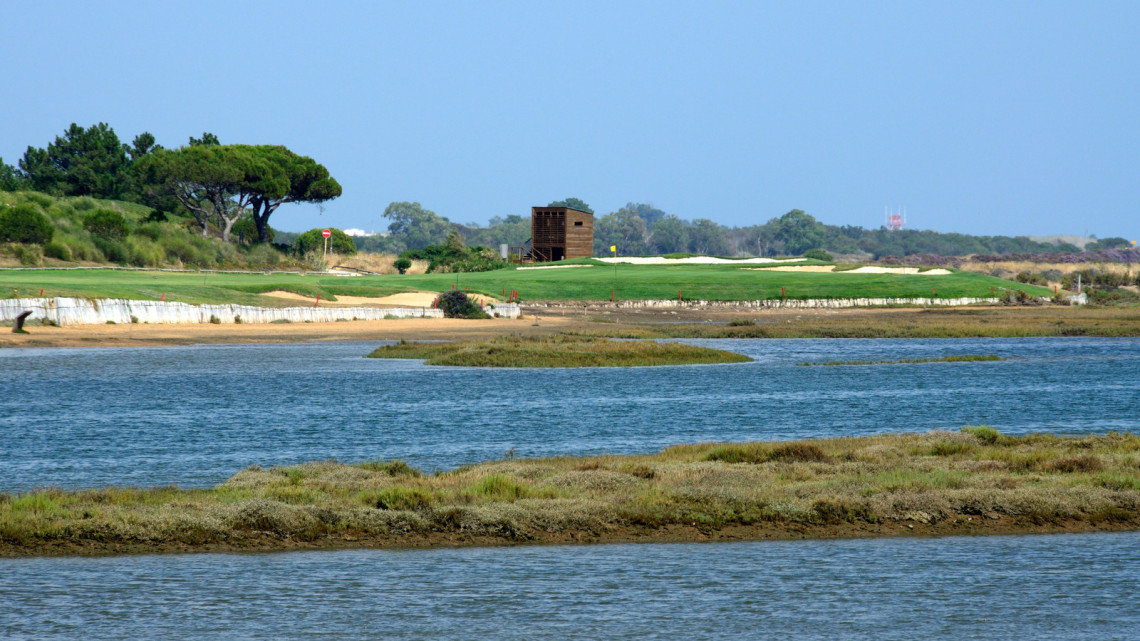 If you're looking for a challenge while golfing on your Portugal vacation, you'll be glad to know that many Algarve golf courses offer excellent amenities, such as great practice areas, as well as driving ranges and putting greens, so you can work on practicing your golf skills before tackling any golf course for real. In addition to all these impressive golf perks, which are already admittedly stellar, you can also find many professional instructors at most Algarve area golf courses who are able to provide valuable assistance with golf tips on technique or even advice on which golf clubs are best suited to your game.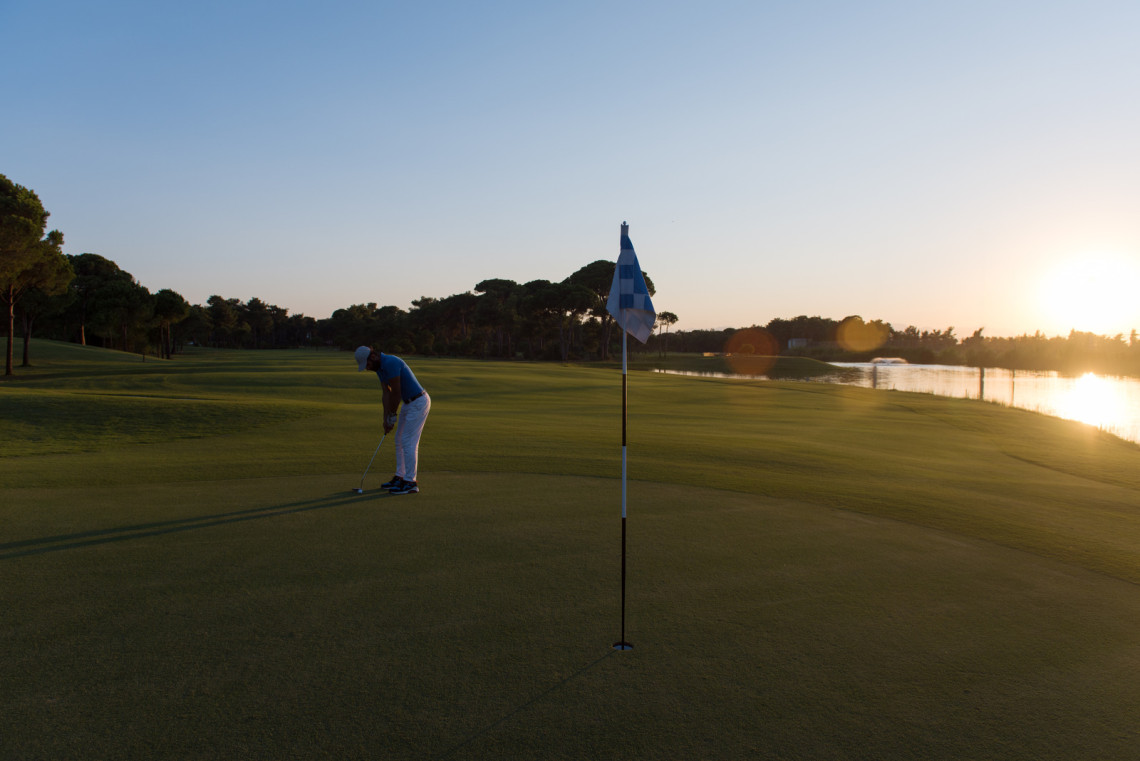 So, the verdict is clear: If you're looking for a truly special place where you can enjoy beautiful natural settings while also fully indulging in your love of golf while on holiday, you should absolutely consider visiting the Algarve region in Portugal. When choosing to spend your Portugal vacation in this unique Algarve area, you can definitely look forward to upping your golf game, as you will be sure to find all kinds of challenges among the courses that take full advantage of its stunning landscapes combined with an unforgettable atmosphere - all of which combine for a perfect and enjoyable holiday or weekend break!
Explore Portugal Your Way: Customizable, Tailor-Made Trips for Your Dream Adventure!
If you're looking to explore Portugal at your own pace, we have got you covered. Our team of specialists will work with you to create a custom-made trip that suits your preferences and budget. Whether you want to indulge in the local cuisine, explore the historic cities, or soak up the sun on beautiful beaches, our tailor-made packages offer the flexibility and freedom to discover the highlights of Portugal at your own pace. So why wait? Contact us today and let us help you plan an unforgettable trip to Portugal!