Discover What To Visit In The Algarve Region of Portugal
The Algarve is a unique and stunning region of Portugal, boasting an abundance of alluring attractions for visitors to explore. From the golden sand beaches dotted with umbrella-topped sun loungers to traditional fishing villages nestled among vibrant cliffs, the Algarve offers a comprehensive selection of activities and sights to keep everyone entertained. Here at Portugal Getaways, we work hard to provide you with the best possible travel deals and packages to the algarve. We want your experience in Portugal to be unforgettable, which is why we also offer tailor-made itineraries specifically for the Algarve Region of Portugal.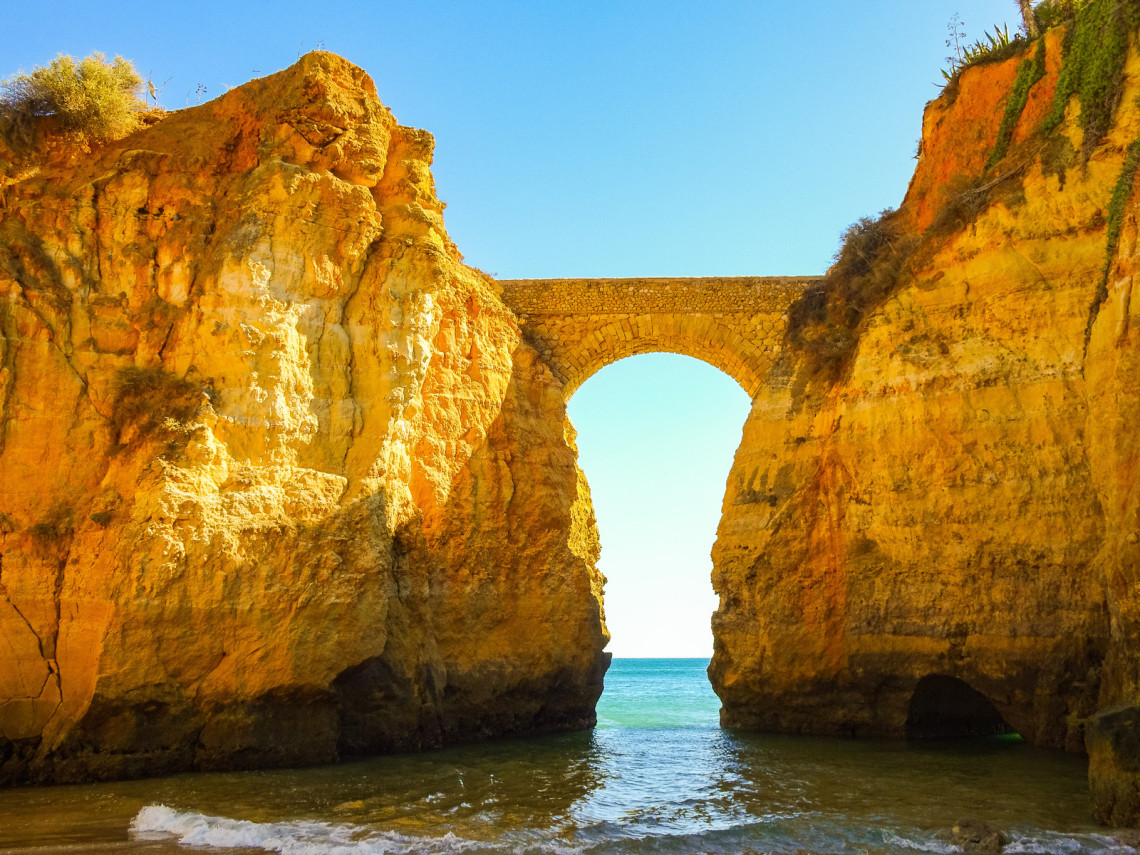 Moreover, visitors can partake in sightseeing tours at historical towns such as Silves or enjoy locally made culinary delights while admiring breathtaking views from cliff-side restaurants. Whether you are looking for an action-packed vacation or just an idyllic retreat away from everyday life, the Algarve has it all! Let's get started exploring some of the incredible places you can visit in the Algarve region.
Algar Seco & Benagil Cave in the Algarve
Algar Seco is a stunning rock formation located in Carvoeiro, Portugal. This majestic site features towering cliffs estimated to be around 50-60 meters high and were formed by the erosion of limestone by the Atlantic sea. The area is a popular tourist attraction, with pathways and stairs allowing visitors to traverse the jagged rocks, giving them unprecedented views of the surrounding coastline.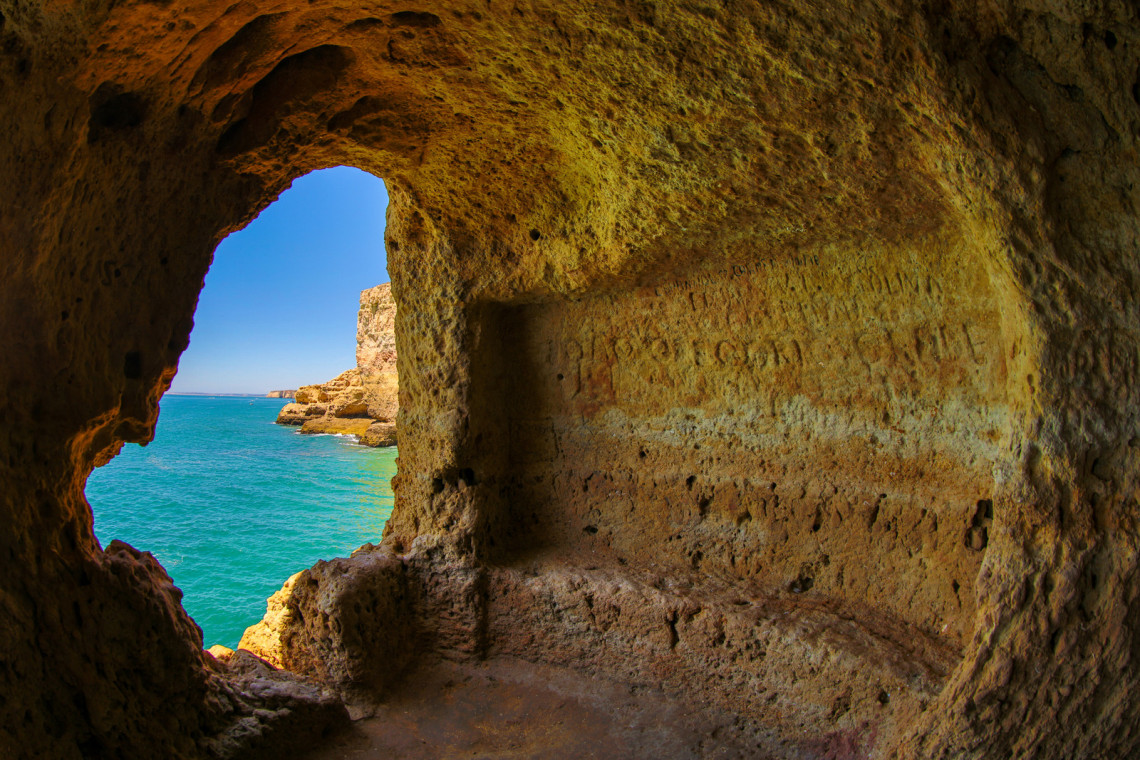 The top of Algar Seco also offers views over Praia do Carvoeiro beach, one of Portugal's most beautiful sandy beaches. Apart from its natural beauty, Algar Seco has been designated as an important conservation area for its abundant birdlife, with species such as Cory's Shearwaters and Yelkouan Shearwaters often seen flying nearby.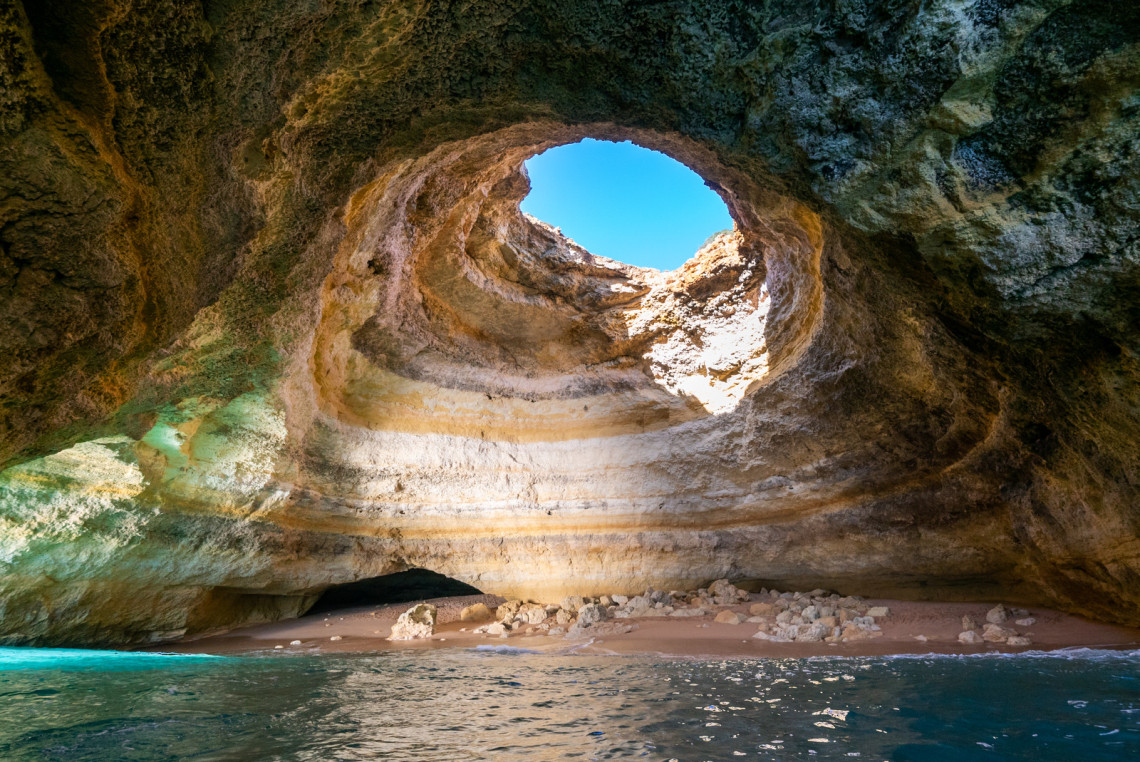 Another interesting feature of this rock formation is a saltwater pool at its base, which fishermen once used for cleaning their catch before selling it in local markets. While exploring Algar Seco, visitors can take in the dramatic splendor of this captivating landscape, including spectacularly shaped formations like Benagil Sea Cave and numerous grottos created by relentless waves crashing against ancient rocks. A visit to Algar Seco is sure to provide incredible memories that will last long after you have returned home!
Monchique Mountains Valley in The Algarve
The Monchique Mountains are an impressive range located in the Algarve region of Portugal. They form a natural border between the provinces of Faro and Beja and stretch for over 15 miles along the Portuguese coast. The highest peak in this mountain range is Mount Foia, which stands at 902 meters tall and is home to some of the country's most spectacular views. Not only are there lush valleys and hillsides covered with centuries-old olive trees, but you can also find picturesque villages dotted among the mountainside. With its wide array of flora and fauna, it's no wonder that it has been named one of Europe's prime nature reserves!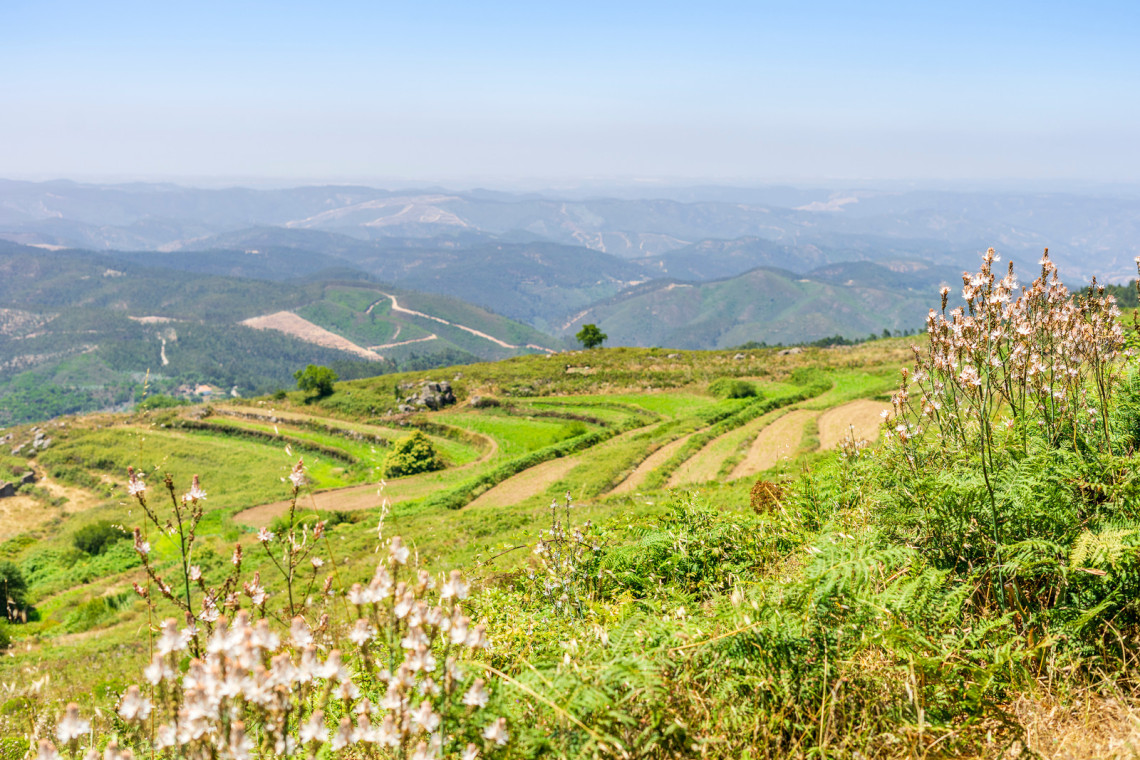 Those looking for a more active getaway can take advantage of the many hiking trails available here, as well as paragliding or mountain biking opportunities. There are even places to go camping or glamping if you'd rather relax in nature while getting away from it all! Whether you're after stunning vistas or just an opportunity to soak up some sun, the Monchique Mountains have something for everyone - making it a must-visit destination on your next trip to Portugal!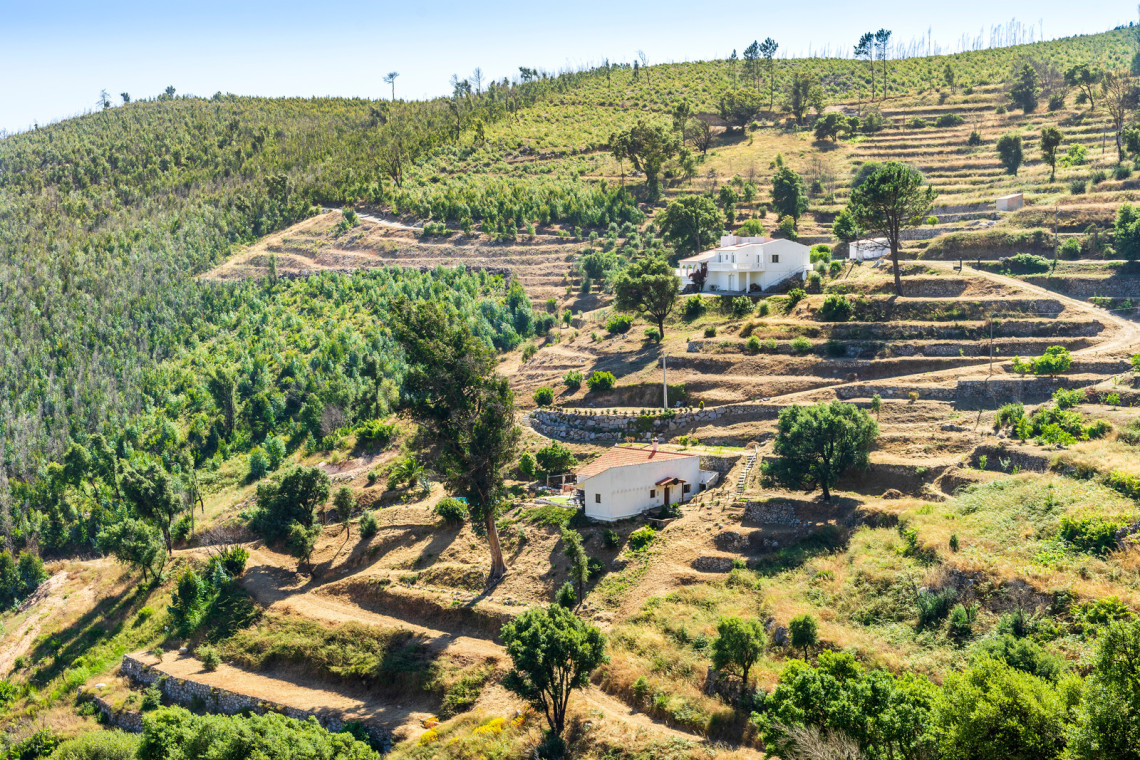 Lighthouse of Ponta da Piedade in the Algarve
The Ponta da Piedade lighthouse is one of the most iconic and beloved lighthouses in the Algarve region of Portugal. Standing at 83 feet tall, the lighthouse stands proudly on a headland or 'Ponta' jutting out into the Atlantic Ocean near Lagos. It was built in 1797, by the order of King John VI, making it one of the oldest lighthouses in Portugal. Its vibrant exterior is painted with a distinctive bold yellow and white striped pattern that can be seen for miles around.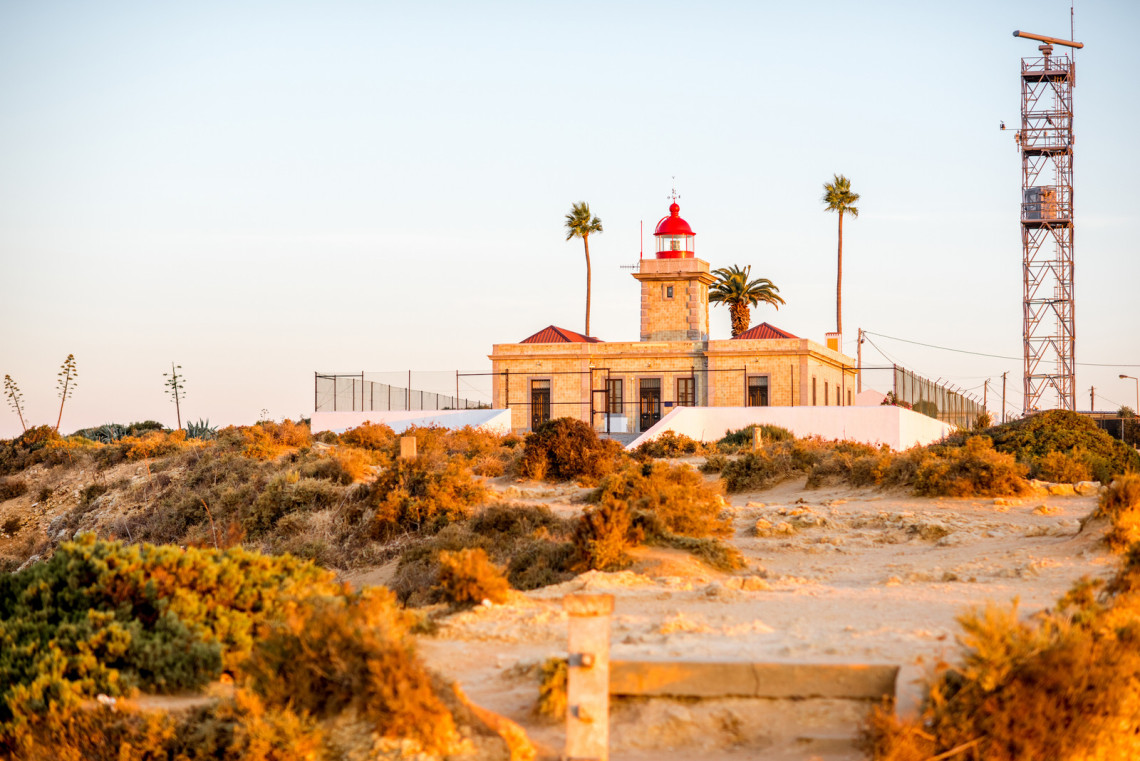 The view from inside its tower is said to be spectacular, providing an opportunity to take in stunning panoramic views of rugged cliffs and endless seas. At night, the light from its powerful lamp can reach 10 nautical miles out to sea, warning sailors of impending danger and guiding them back safely home. From atop the cliff where it stands, locals have been known to enjoy breathtaking sunsets, as well as the romantic beach, and walks along its sheltered bays at low tide. In addition to being an important navigational tool for ships at sea, it has become a symbol of strength and protection for residents living nearby and a reminder of Portugal's rich maritime history.
The Old Town of Albufeira City in the Algarve
The Albufeira old town is an amazing place to visit and admire the unique beauty of Portugal. The narrow cobbled streets of this historic city serve as a reminder of its past and its rich culture. This traditional village has been around for centuries and it is perfect for those looking for a picturesque destination with plenty of activities. There are many attractions to explore, from the iconic fish market, quaint cafes, and colorful buildings to the views over the ocean.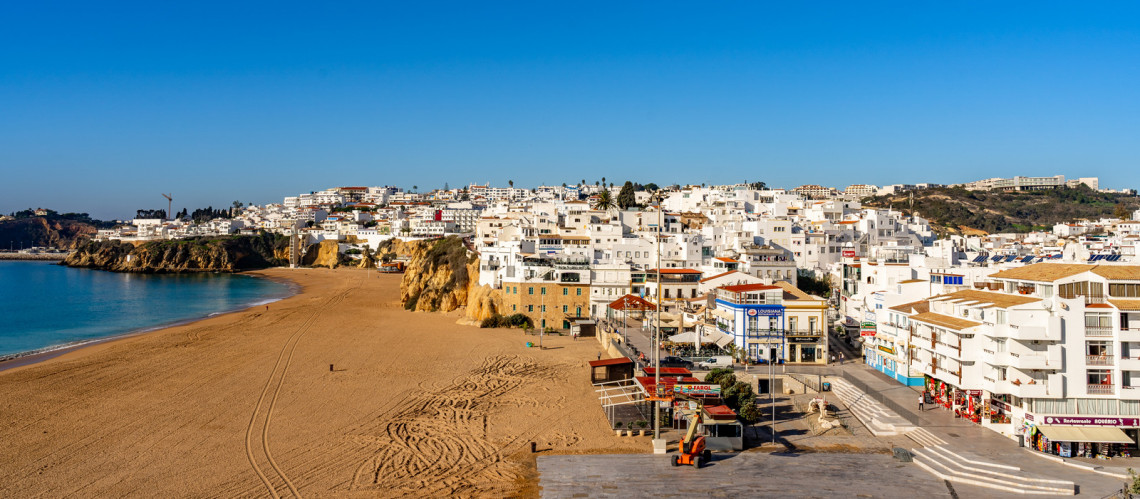 You can even find ancient churches, museums, and monuments scattered throughout the city. The architecture of the old town oozes with charm, showcasing authentic Portuguese style with its whitewashed houses and baroque-style balconies. This charming village will definitely make you fall in love with Portugal! Whether you're looking for a romantic getaway or just some time away from it all, Albufeira old town is sure to enchant you with its stunning scenery and fun activities. From exploring cobblestone alleys to relaxing by the beach, this destination offers something for everyone - whether you're traveling solo or with family or friends.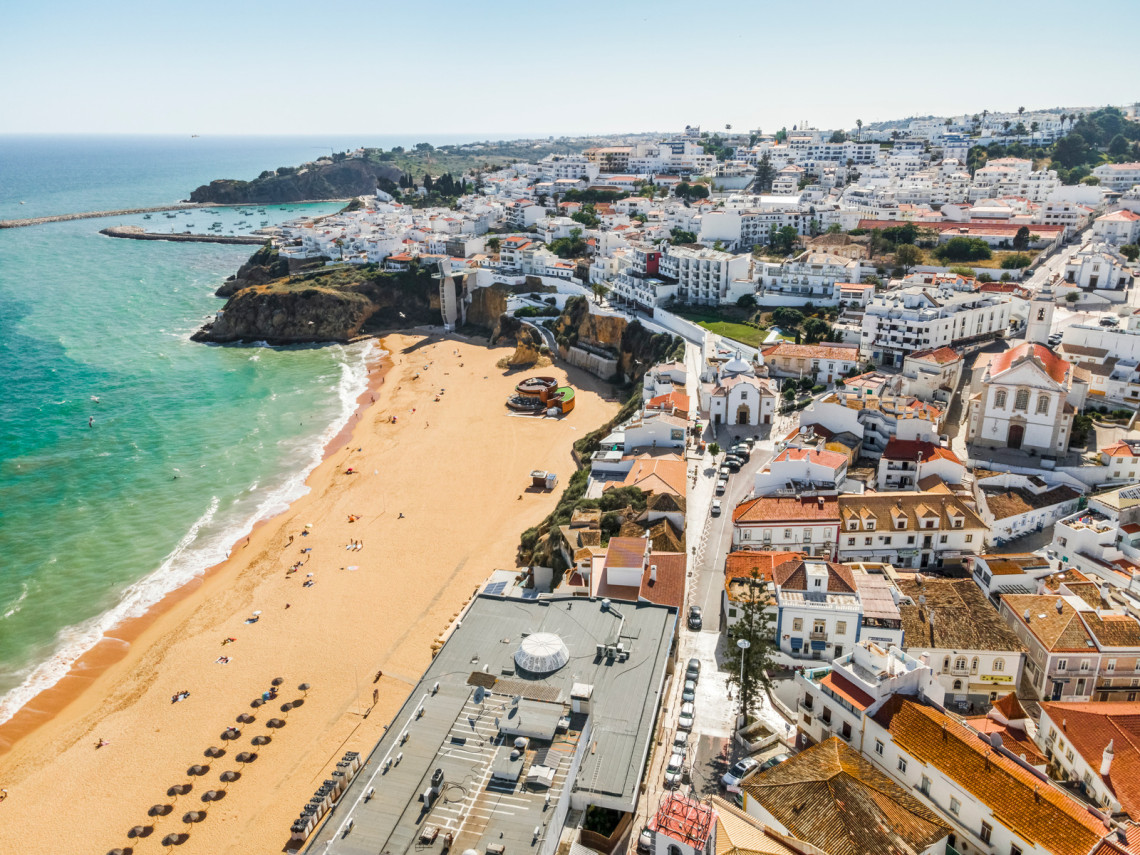 Cape of São Vicente in the Algarve
São Vicente Cape is an area of outstanding natural beauty situated on the northwest coast of Portugal. It is one of Portugal's most spectacular coastal attractions, featuring dramatic cliff formations and stunning views of the Atlantic Ocean. The cape offers a wide range of activities for visitors, including beachcombing, sightseeing, hiking, and camping. The landscape is varied, with rocky promontories jutting out into the sea and coves with secluded sandy beaches that are perfect for swimming or sunbathing. Along the entire length of the cape, there are numerous archaeological sites that provide evidence of human habitation since pre-historic times.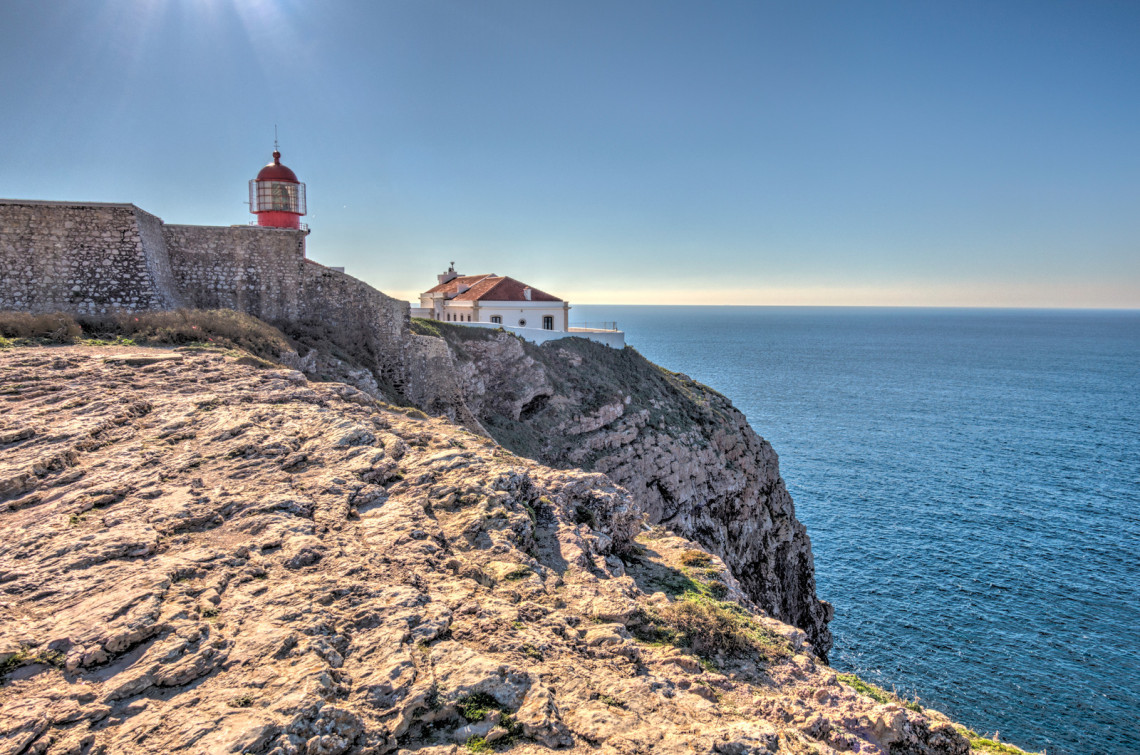 Various species of birds also make their home in this area such as gannets, puffins, and razorbills. Visitors to São Vicente Cape can also spot dolphins from time to time in its crystal clear waters. In addition to its scenic beauty, the cape offers a diverse range of plant life with numerous species of flowers and shrubs growing in abundance and providing a vibrant backdrop for any visit. Overall, São Vicente Cape is an unmissable destination for anyone seeking an unforgettable experience in an incredibly picturesque setting.
Are you already in love with Portugal? Take a look at our stress-free packages that allow you to book your ultimate Portuguese adventure. All our packages are carefully curated by our team of local Portuguese experts so that you don't need to worry about any details - just enjoy your trip!

Silves Castle in the Algarve
The Silves Castle stands as a proud testament to the city's rich and vibrant history. Built-in the 8th century by the Moors, this impressive castle was used to defend the city from attacks. Its walls are constructed with reddish sandstone, giving it an unmistakable appearance. Inside, visitors can explore a variety of structures such as a keep, residential towers, battlements, and Islamic baths.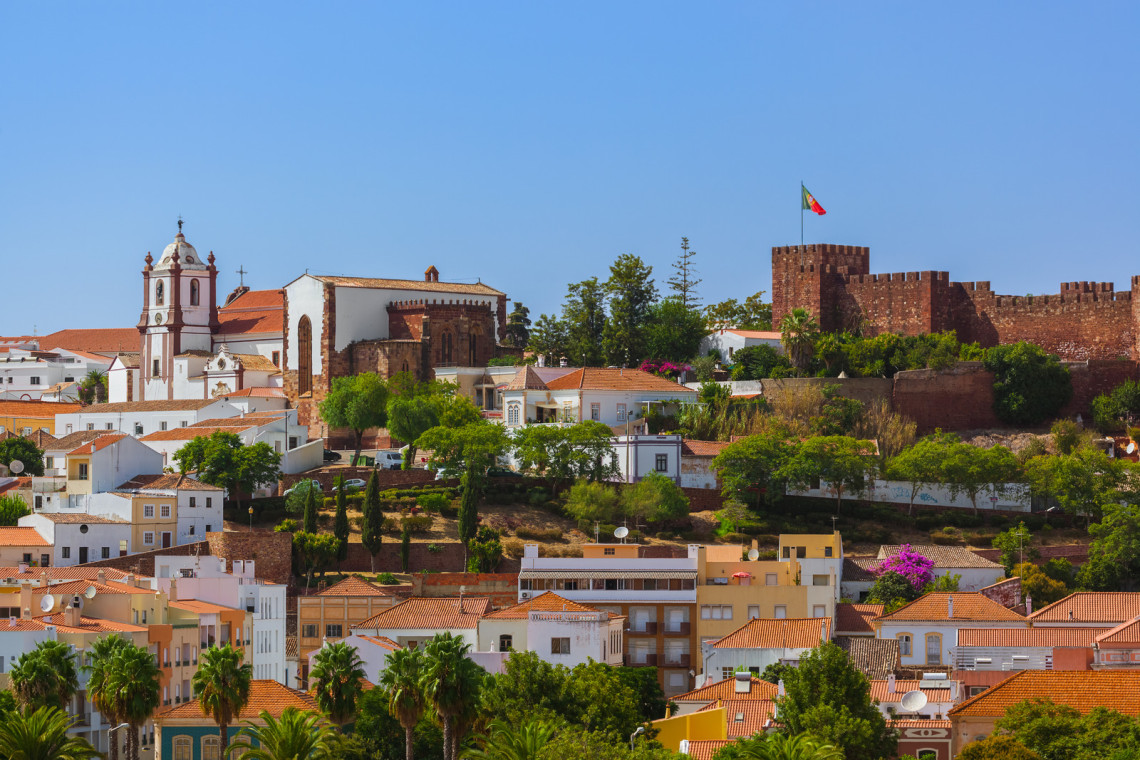 The castle also houses several exhibitions which showcase artifacts from its Moorish past. Moreover, visitors can admire a stunning view of the surrounding countryside from atop its ramparts. The castle is one of Portugal's most well-preserved medieval structures and provides a fascinating insight into times gone by. From June to August, it is even possible to attend performances at night that recreate life in medieval times - offering visitors a truly unique experience.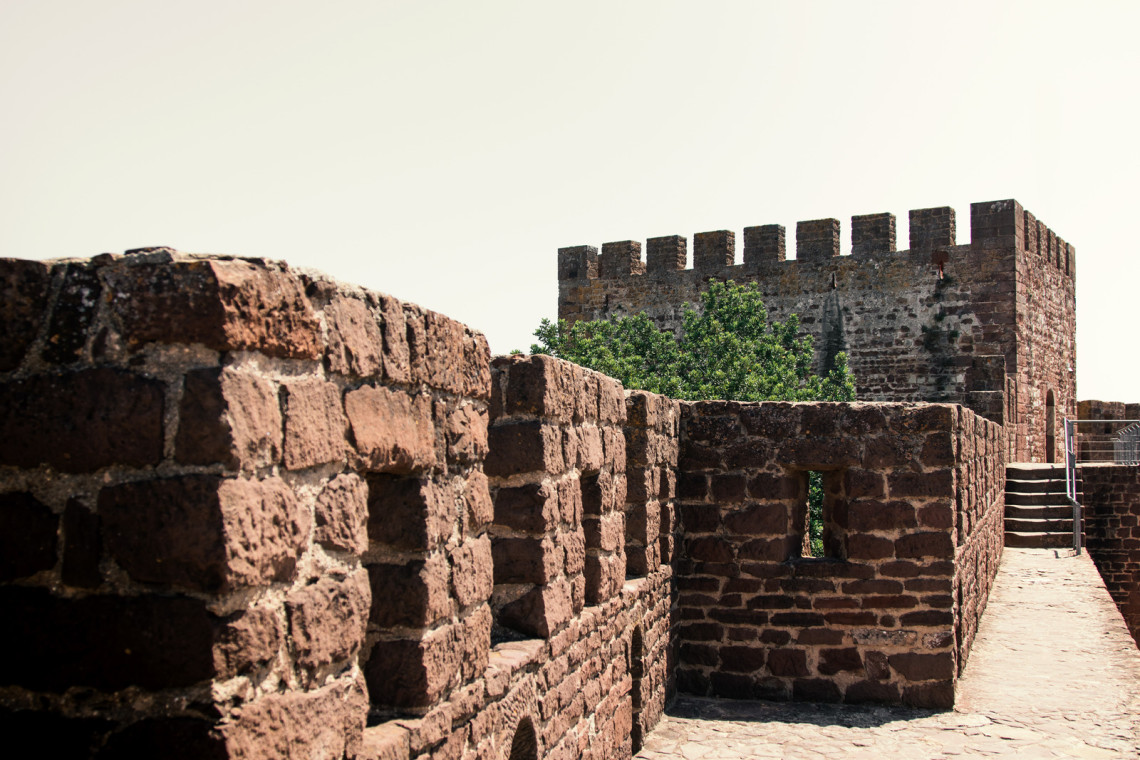 Faro Beach in the Algarve
Faro Beach is a stunning coastal destination located on the south coast of Portugal. It boasts long stretches of soft, golden sand and crystal-clear waters. The beach is perfect for sunbathing and swimming, and it's also popular among surfers due to its strong waves. One of the best views in Faro City can be found here, and visitors often come to take pictures of the magnificent scenery.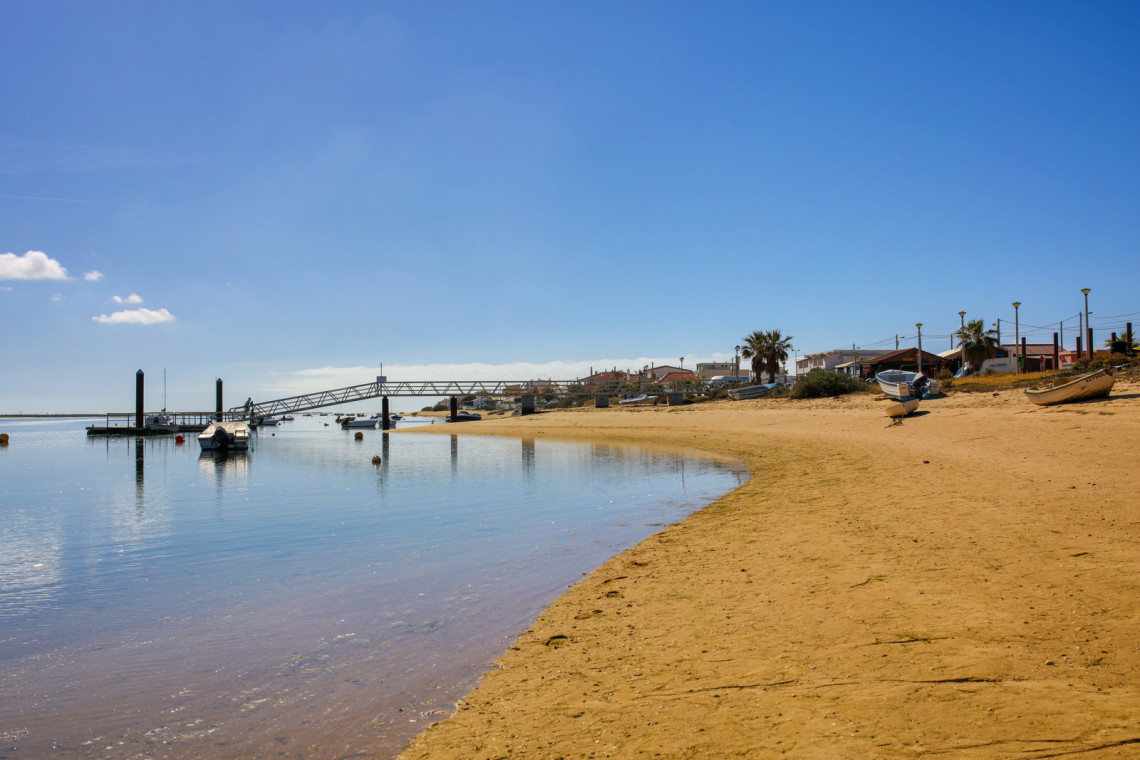 There are plenty of nearby restaurants serving delicious seafood dishes as well as a variety of other options. Those looking for more adventurous activities can go paragliding or sea kayaking, while those seeking relaxation might prefer a leisurely stroll on the beach. All in all, Faro Beach is an amazing place to visit that's sure to impress anyone who visits it with its natural beauty and great range of activities.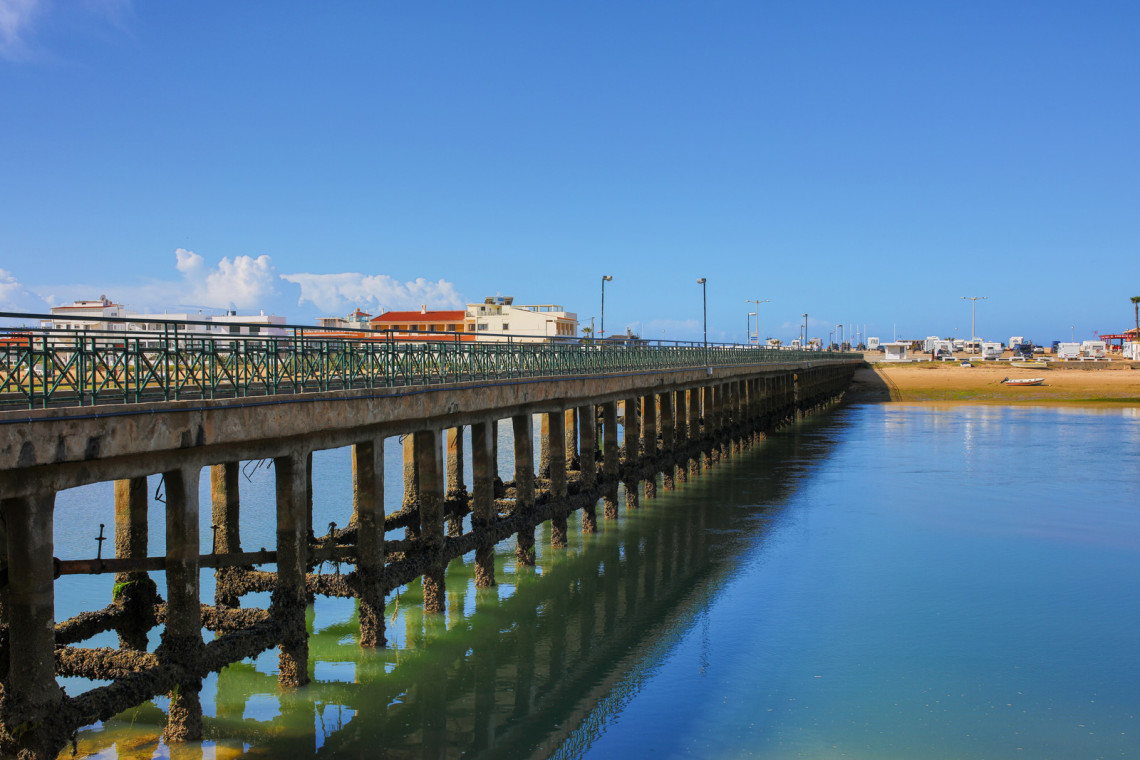 Ria Formosa Natural Reserve Park in The Algarve
Ria Formosa Natural Park is a stunningly beautiful protected area in the Algarve region of Portugal. Spanning over 60 kilometers of coastline, this vast park is home to multiple habitats and ecosystems, including wetlands, lagoons, sand dunes, salt marshes, and freshwater pools. It contains a wide variety of wildlife species including more than 200 bird species such as flamingos, royal terns, Cory's shearwater, and many other species. The park serves as an important refuge for waterfowl in the winter months, and it also offers great opportunities for recreational activities such as birdwatching, kayaking, swimming, and fishing.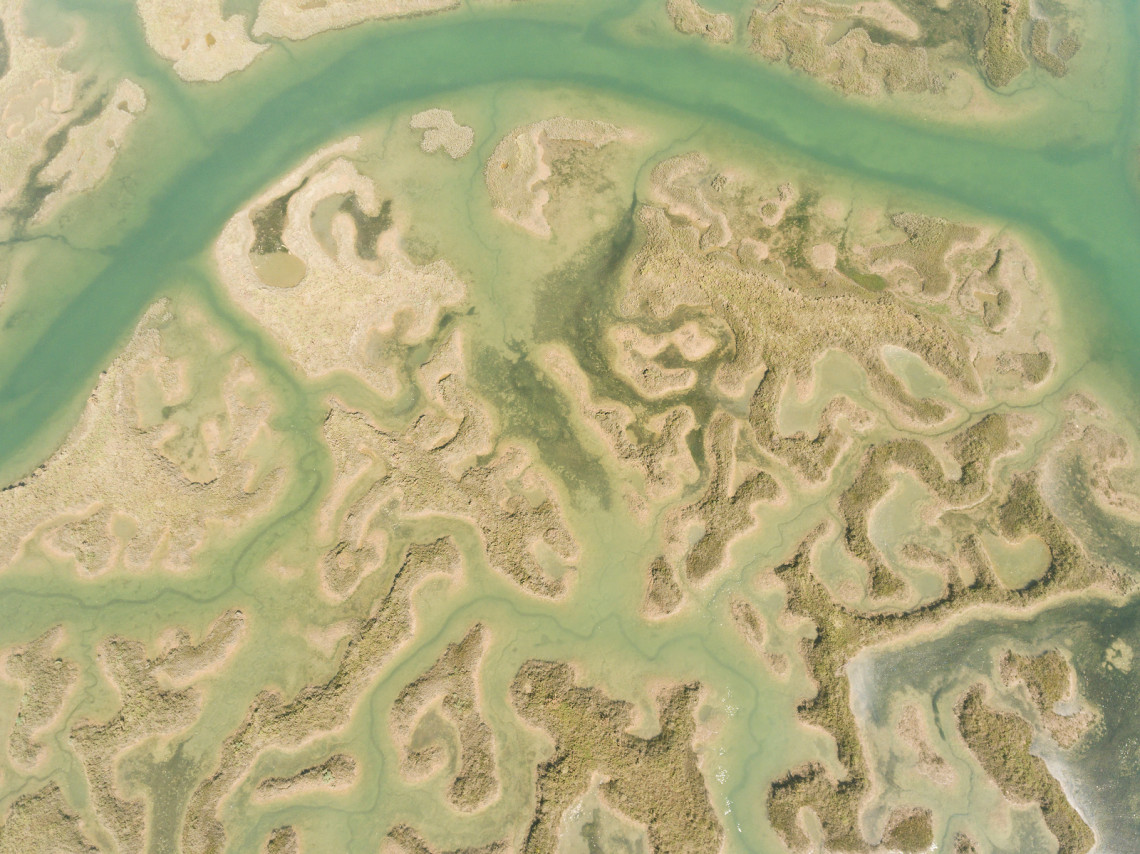 Not only does Ria Formosa offer visitors spectacular views of the Atlantic Ocean but it also provides valuable habitats for rare local plant and animal species that are carefully monitored by the park's management team. Thanks to its extensive network of canals and lagoons, visitors can explore a variety of coastal landscapes ranging from pristine sandy beaches to complex marsh systems with an abundance of wildlife. In addition to its natural beauty, Ria Formosa offers an opportunity to learn about conservation efforts as well as traditional activities such as fishing or salt manufacturing that takes place within its boundaries. With its remarkable natural wealth and varied cultural heritage - which includes Roman ruins - this unique park is truly a must-see destination in Portugal!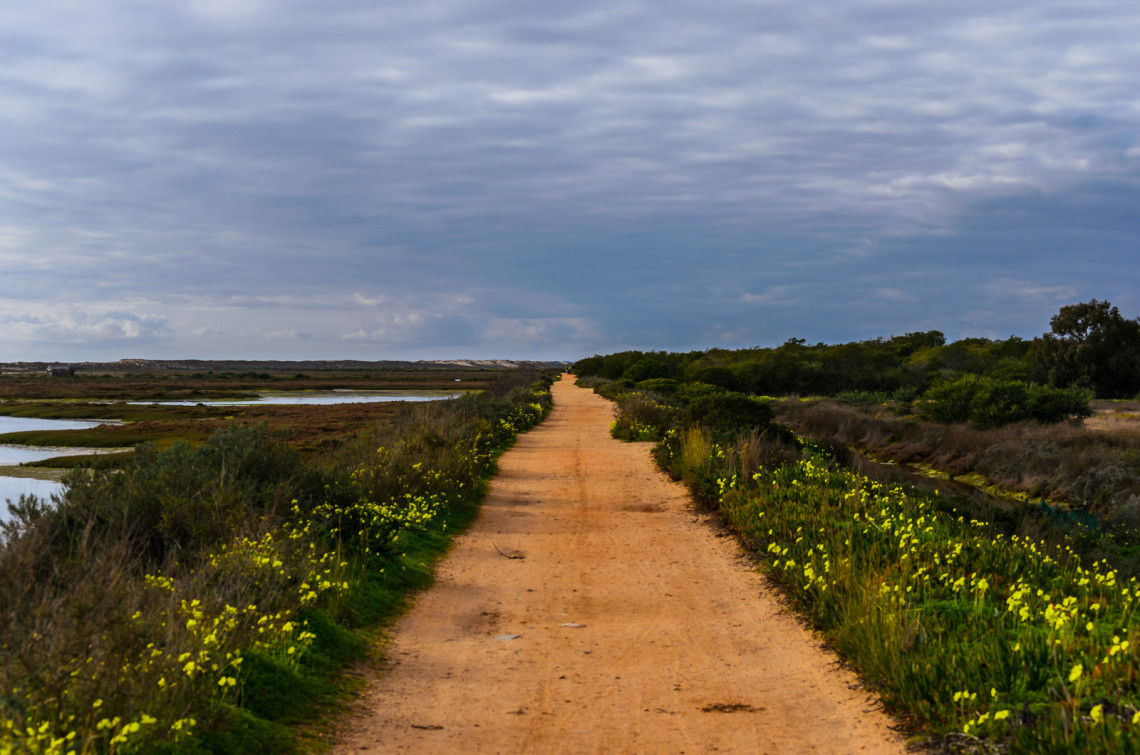 Falesia Beach in The Algarve
Falesia Beach is a beautiful stretch of pristine coastline located in the Algarve region of Portugal. The beach spans for over 6 km, with golden sands and crystal-clear waters. Its surroundings are adorned by colorful cliffs of ochre, rust, and orange rock formations that provide a unique backdrop to the beach's picturesque beauty. Falesia is a popular spot for holidaymakers looking to relax in its tranquil environment and take advantage of world-class facilities.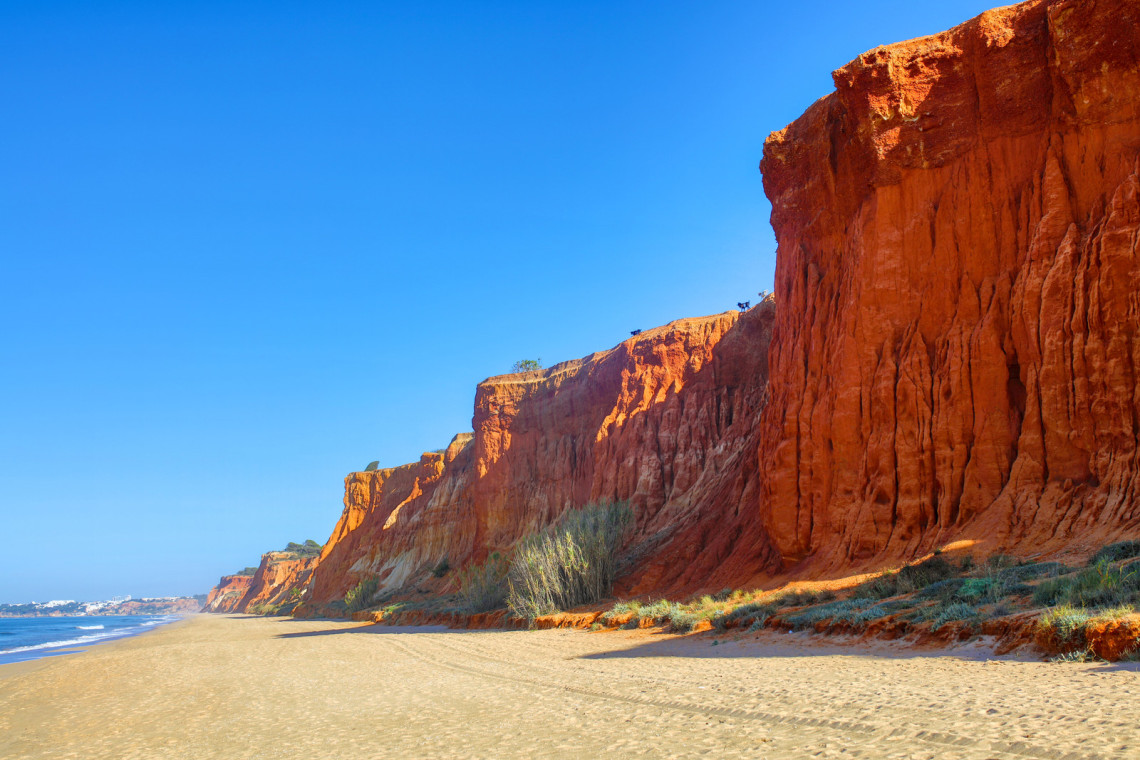 As well as ample areas for sunbathing and swimming, there are several beach bars serving delicious local cuisine and providing entertainment in the evenings. For those more active visitors, activities such as jet skiing, canoeing, and parasailing can also be enjoyed here. From year to year, Falesia Beach continues to draw large crowds, who come from all around the world to experience its stunning natural beauty and unbeatable atmosphere.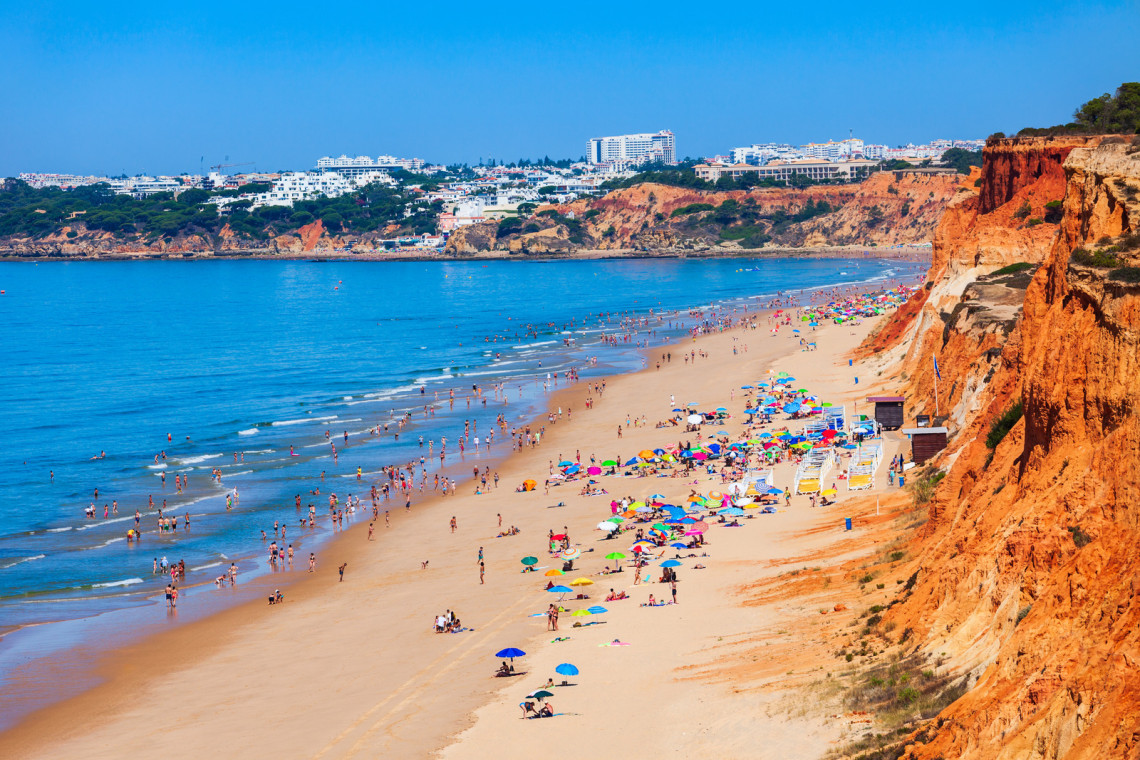 Faro Old Town & Sé Cathedral in The Algarve
Faro old town, located in the south of Portugal, is a charming place that attracts many tourists each year. It is a walled city, surrounded by protective walls that date back to the 16th century and are part of its rich historical culture. Faro's old town is full of narrow cobblestone streets lined with quaint shops, cafes, bars, and restaurants. Its small squares offer a variety of activities for visitors such as live music and street performances. Tourists can also explore Faro's impressive cathedral, which was built in the 17th century, or wander through the ruins of an old castle near the harbor.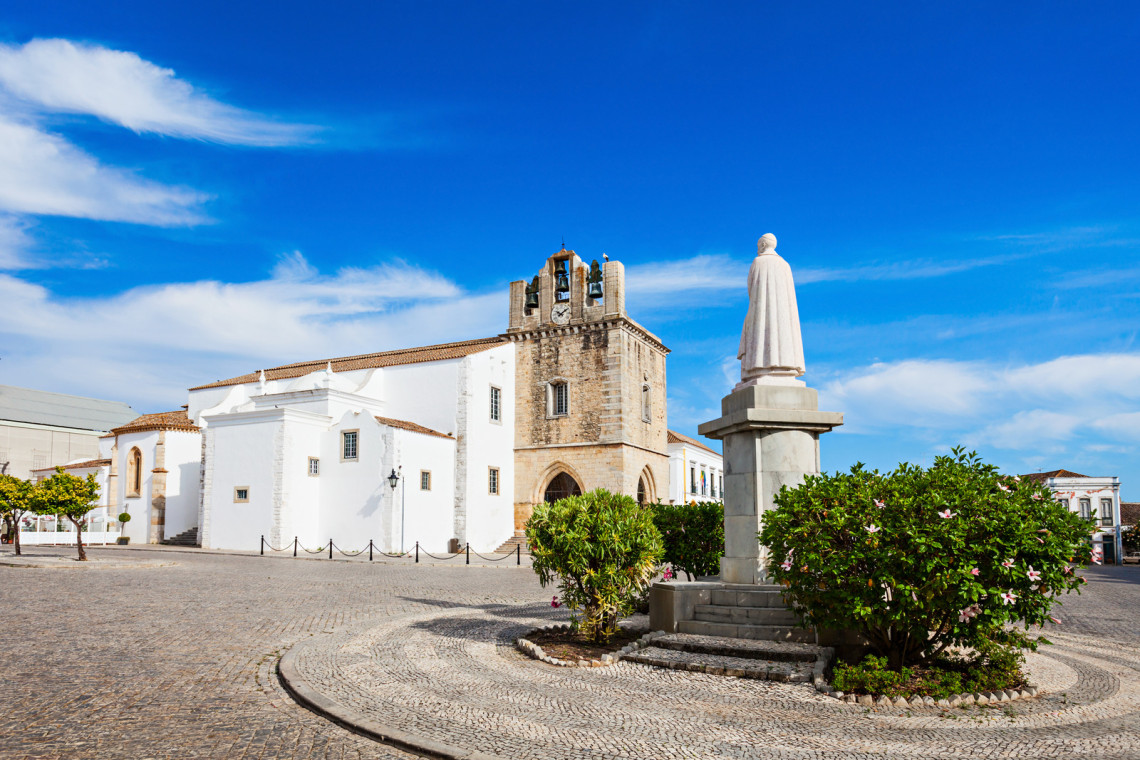 Other attractions include a Roman theatre and baths which were discovered in recent years and provide insight into the region's ancient past. The picturesque Ria Formosa lagoon just outside of town adds to Faro Old Town's charm offering opportunities to explore its beauty via boat trips or take in stunning sunsets from its shores. With so much history and natural beauty combined with its vibrant atmosphere, it's no wonder that Faro Old Town is one of Portugal's most beloved destinations.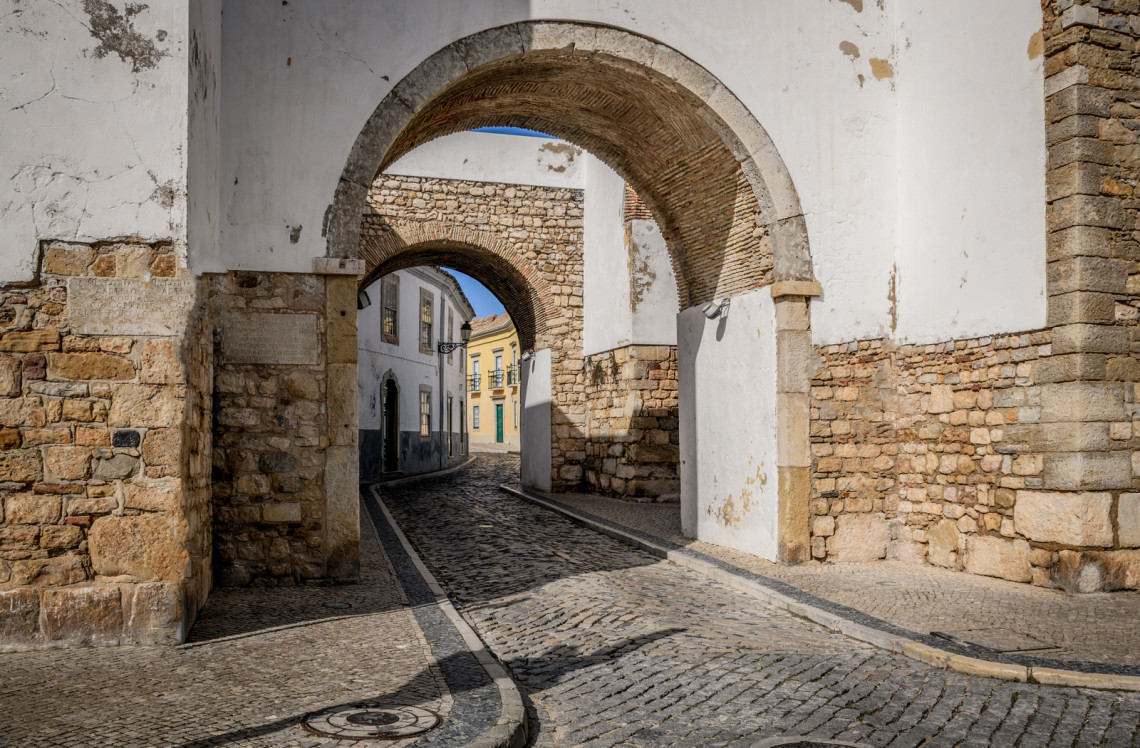 Faro's Cathedral, also known as the Se Catedral de Faro is one of Portugal's most important and impressive historical monuments. The cathedral was constructed in the 16th century and built on the site of an old 9th-century Moorish mosque. It features a classic Manueline style and contains many stunning works of art, including a Processional Cross from 1532, 17th-century altarpieces, and a 14th-century Gothic font. The cathedral stands out for its huge central dome, which has four large stained glass windows with intricate floral patterns.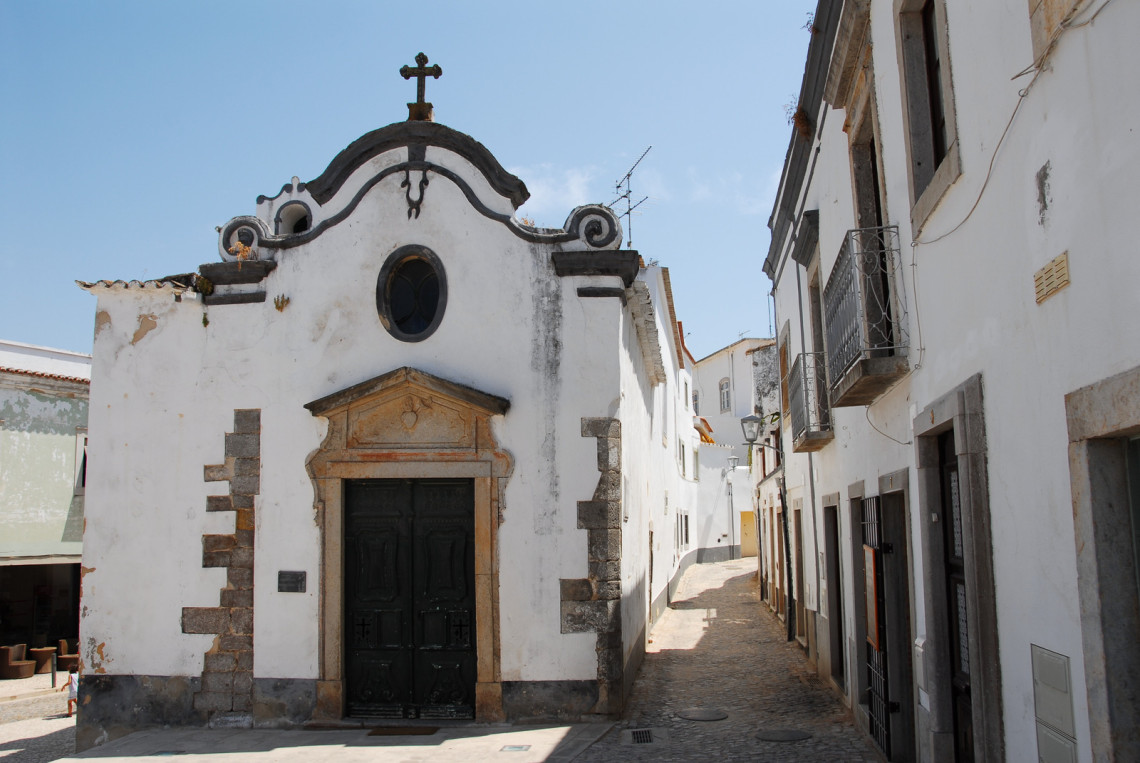 Inside the main chapel are two chapels dedicated to St Anthony of Padua and Our Lady of Conception. The cloister is also worth visiting; it features a number of beautiful gardens filled with lush vegetation and palm trees. There are also numerous ancient tombs to explore as well as some captivating views over the city. Visitors can easily spend hours admiring this magnificent structure, taking in its unique architecture, and exploring its history. Faro's Cathedral is truly a remarkable monument that should not be missed if you ever visit Portugal.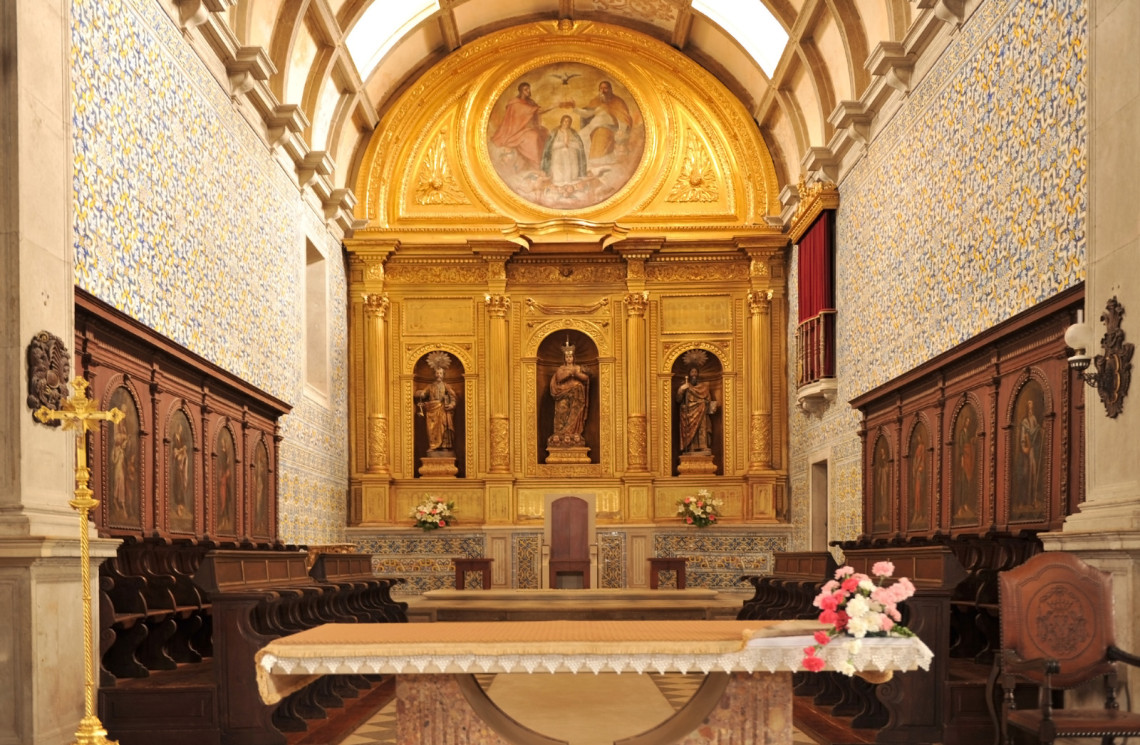 Marina of Vilamoura in The Algarve
The Vilamoura Marina is a stunning coastal destination located in the South of Portugal. With over 1000 berths, it is one of the largest marinas in Europe and is widely regarded as the heart of Vilamoura. It includes a range of activities for visitors to enjoy, such as sailing, fishing, and diving, as well as an array of waterside restaurants and cafes. The tranquil marina is surrounded by beautifully landscaped gardens and lush green parks that offer stunning views at any time of day. Visitors can explore the nearby beaches lined with golden sand and crystal-clear water or indulge in some retail therapy at one of the many luxury stores dotted around the marina.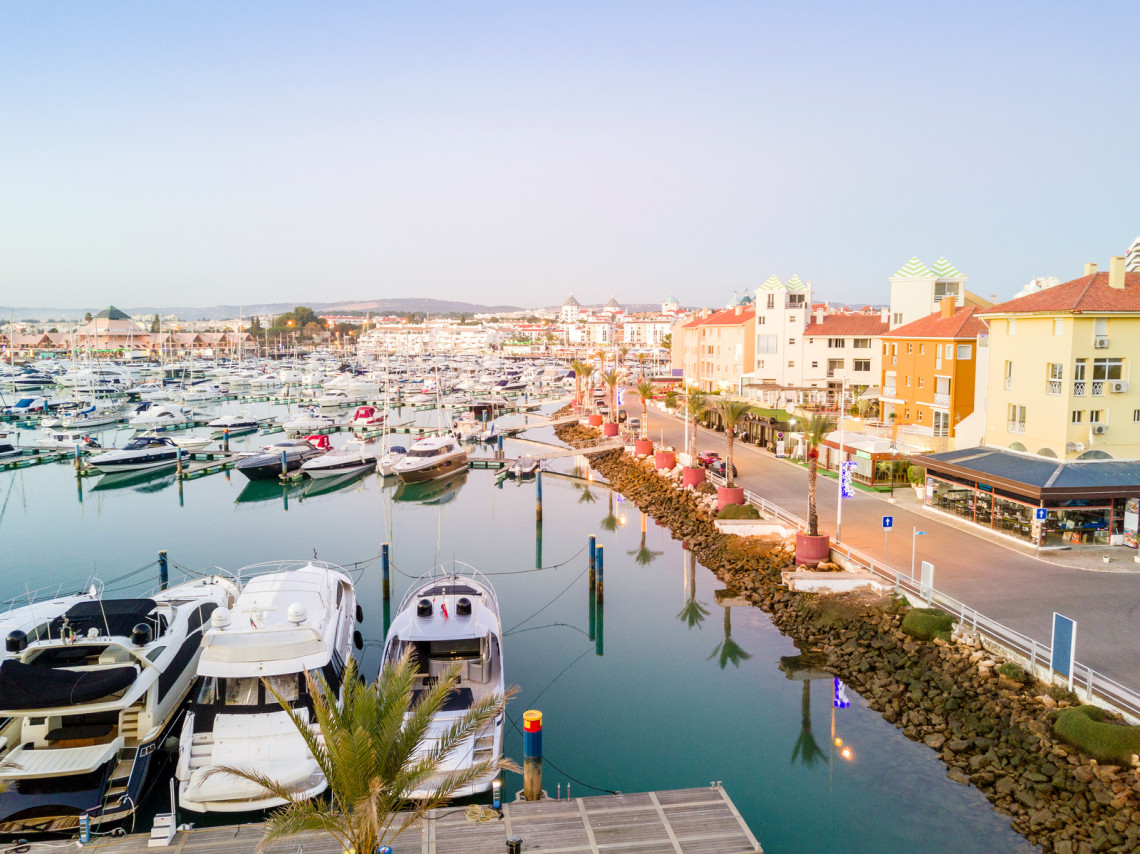 There are plenty of leisure activities on offer around the area including golf courses, tennis courts, and horseback riding facilities. As well as being a beautiful spot to visit during the summer months, Vilamoura Marina also hosts a number of prestigious events throughout the year including regattas, music festivals, and art exhibitions. With its easy accessibility from Faro International Airport and its many attractions, there's no wonder why Vilamoura Marina has become one of Portugal's most popular destinations for visitors from all over the world.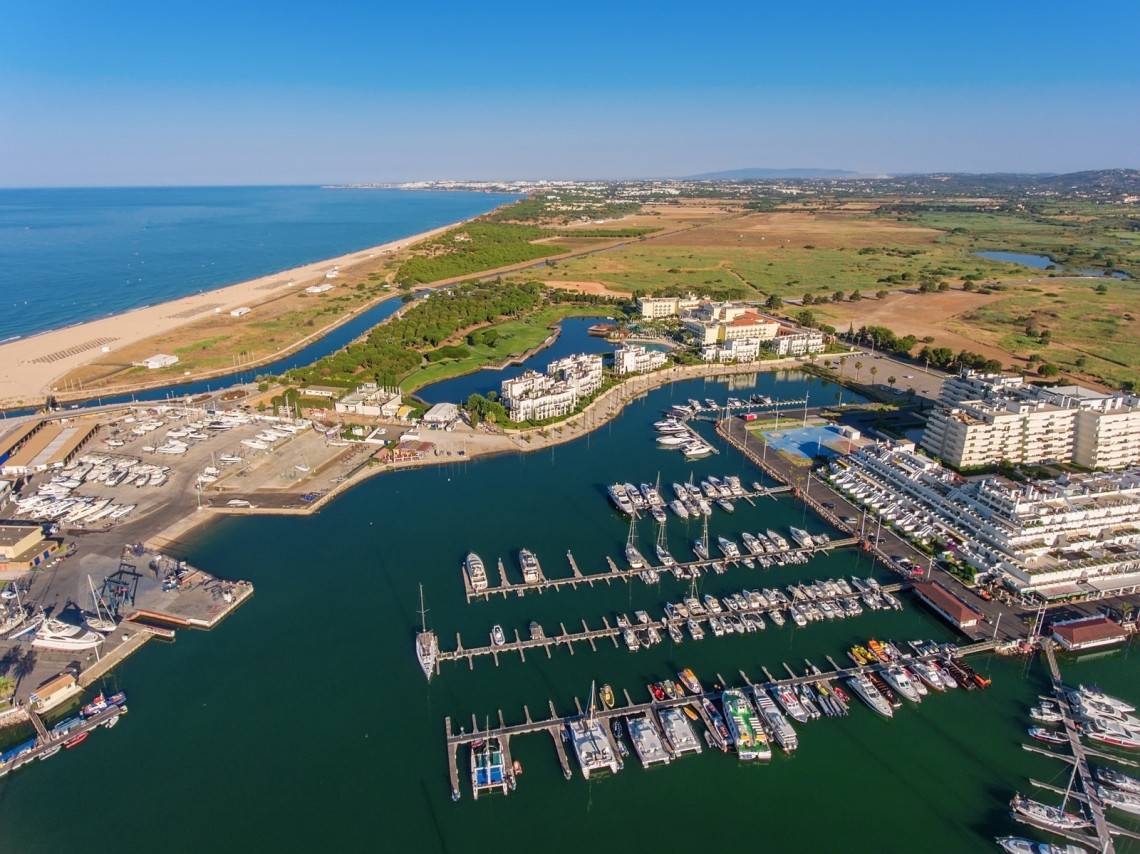 The Algarve region has something for everyone – from history buffs to beach bums! From exploring Faro Old Town to soaking up magnificent coastal views at Cabo de São Vicente lighthouse, there are plenty of attractions that make a visit worthwhile. No matter what you choose to do during your visit here, you're sure to come away with unforgettable memories that will stay with you forever!
Explore Portugal Your Way: Customizable, Tailor-Made Trips for Your Dream Adventure!
If you're looking to explore Portugal at your own pace, we have got you covered. Our team of specialists will work with you to create a custom-made trip that suits your preferences and budget. Whether you want to indulge in the local cuisine, explore the historic cities, or soak up the sun on beautiful beaches, our tailor-made packages offer the flexibility and freedom to discover the highlights of Portugal at your own pace. So why wait? Contact us today and let us help you plan an unforgettable trip to Portugal!