Which City to Choose in the Algarve, Portugal
If you're looking for an exciting holiday destination in the Algarve, there are plenty of ideal city choices. With its superb beaches, golden sands, and centuries-old monuments, it offers something to suit all tastes. From the bustling waterfront of the marina to the historic cobbled streets of the old town, visitors will find a wealth of experiences here.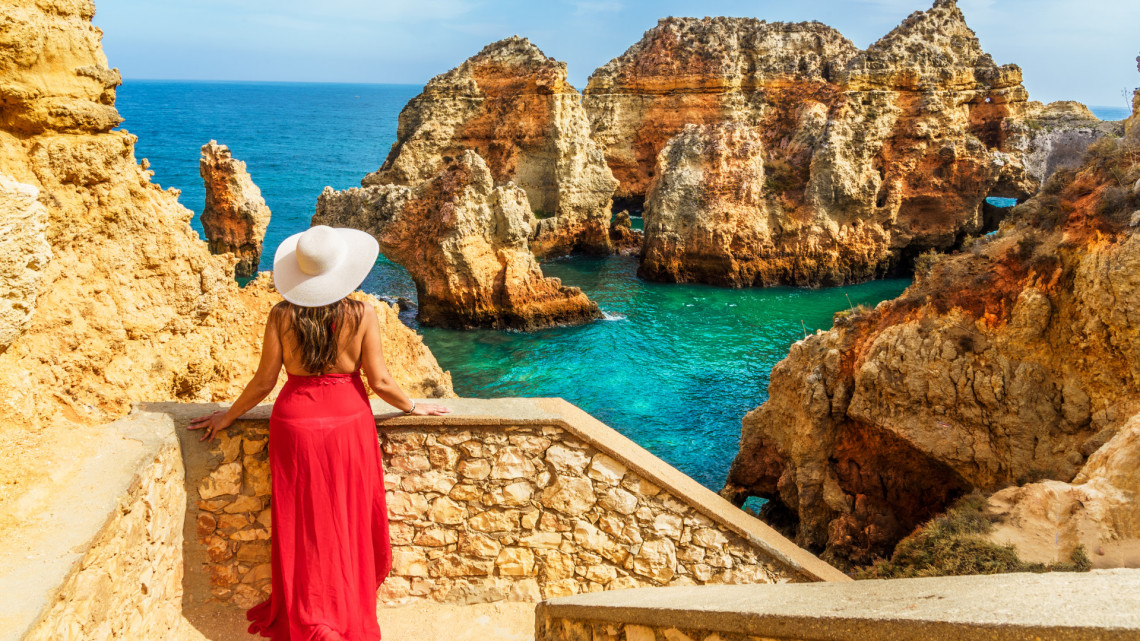 Here at Portugal Getaways would be more than happy to help you plan your dream getaway to the Algarve. With our vast array of travel deals and packages, we are confident that we can find the perfect holiday for you. And if not, we would be more than happy to tailor-make an itinerary specifically for you. Contact us today and let us help you plan your next adventure to the Algarve Region of Portugal!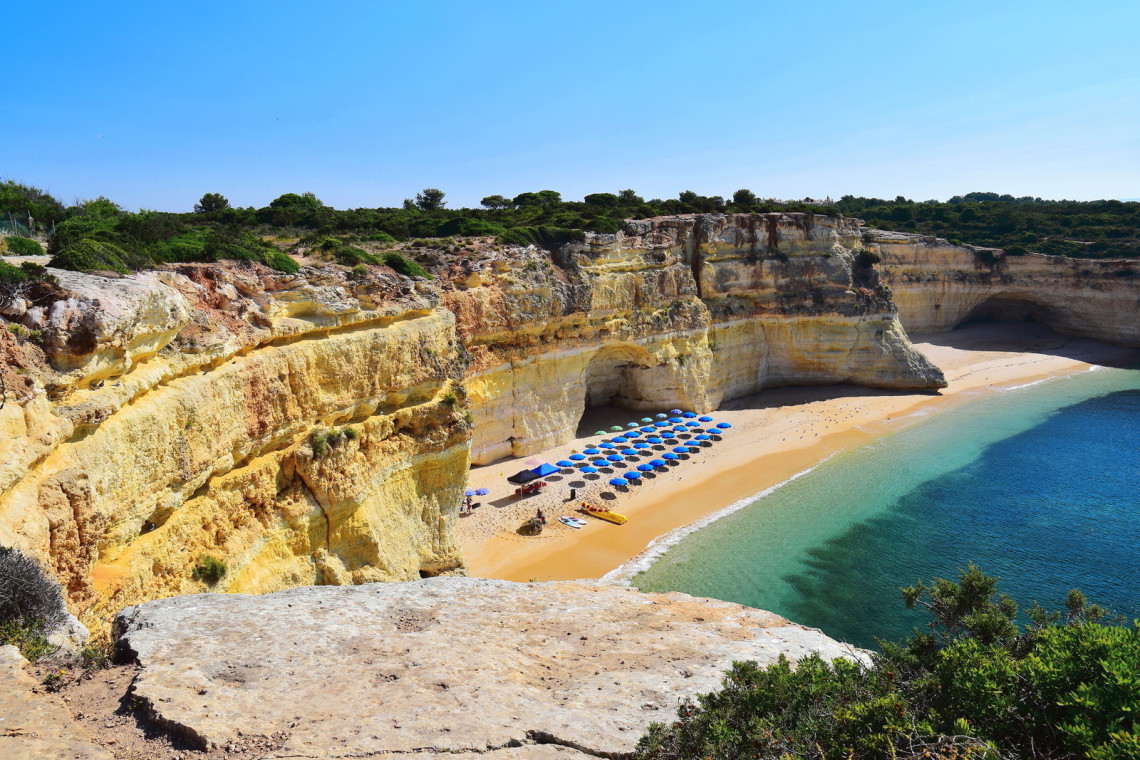 Not only can visitors soak up the sun at one of the Algarve's many beaches, but they can also explore the beautiful coastline by boat or take a stroll along one of its promenades. For those seeking a cultural experience, there are plenty of attractions, including museums, galleries, and beautiful churches. This region is also well served by restaurants and bars where you can sample regional cuisine and enjoy traditional music concerts or local fiestas throughout the year.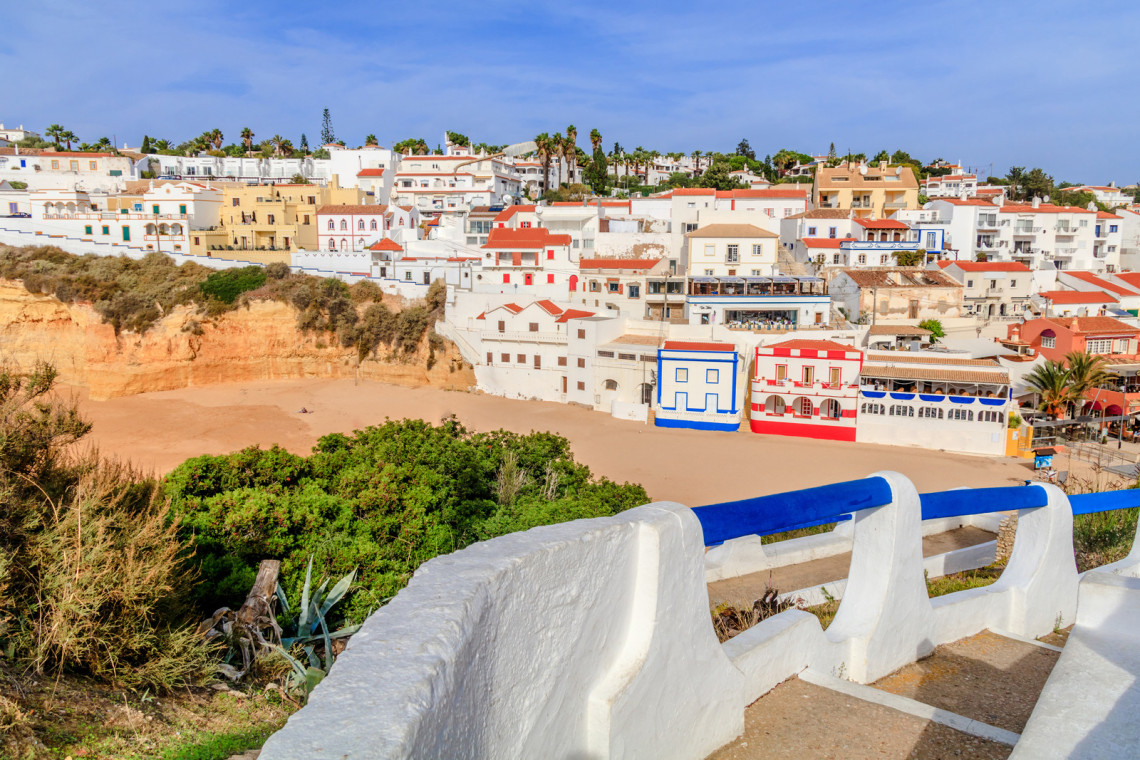 The Algarve is an area on the southern coast of Portugal that boasts stunning beaches, picturesque cliffs, and an incredible climate all year round. With so many cities to choose from in this region, it can be hard to decide where you should stay. From bustling Albufeira and Lagos to quieter towns like Faro, Tavira, and Monchique. If you're looking for a magical destination to explore, the Algarve region of Portugal should be at the top of your list.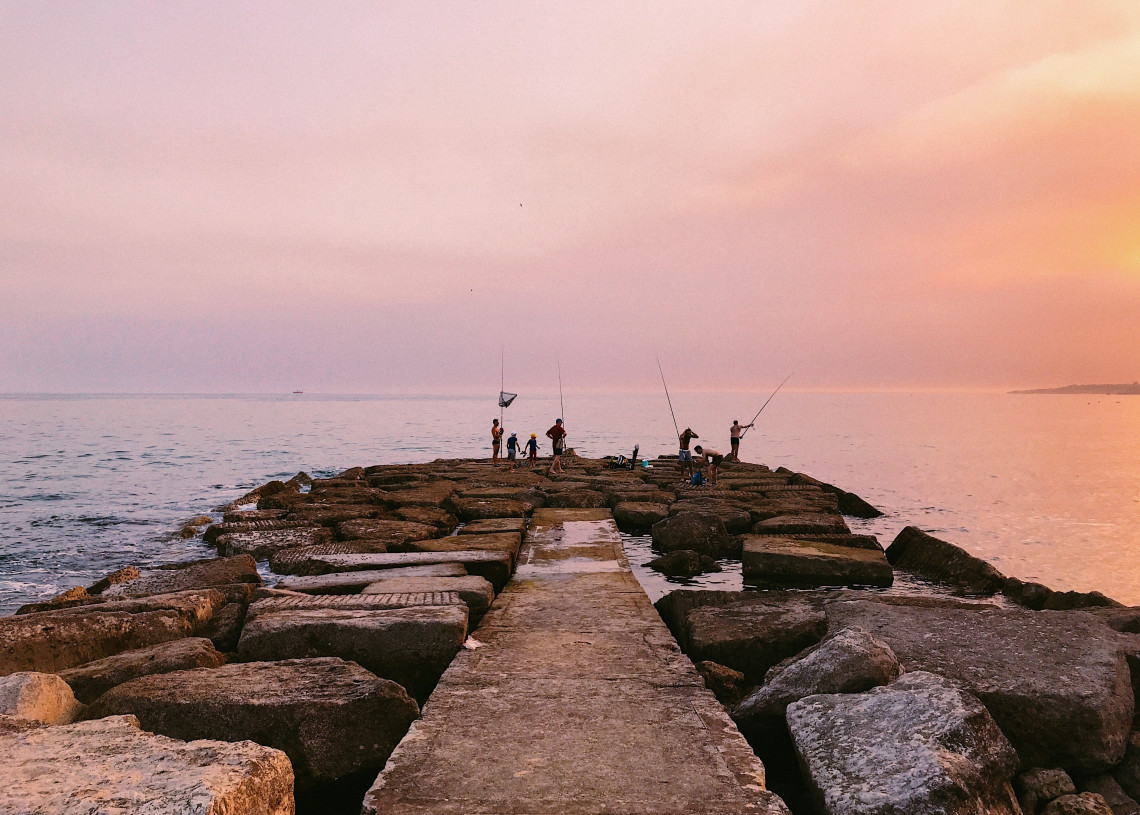 Albufeira City in the Algarve, Portugal
Albufeira City, located in the stunning Algarve region of Portugal, is a popular tourist destination and beach-goers paradise. The city offers a variety of activities to keep visitors entertained, from beach days and boat trips to explore the beautiful cobblestone streets and monuments of Old Town Albufeira.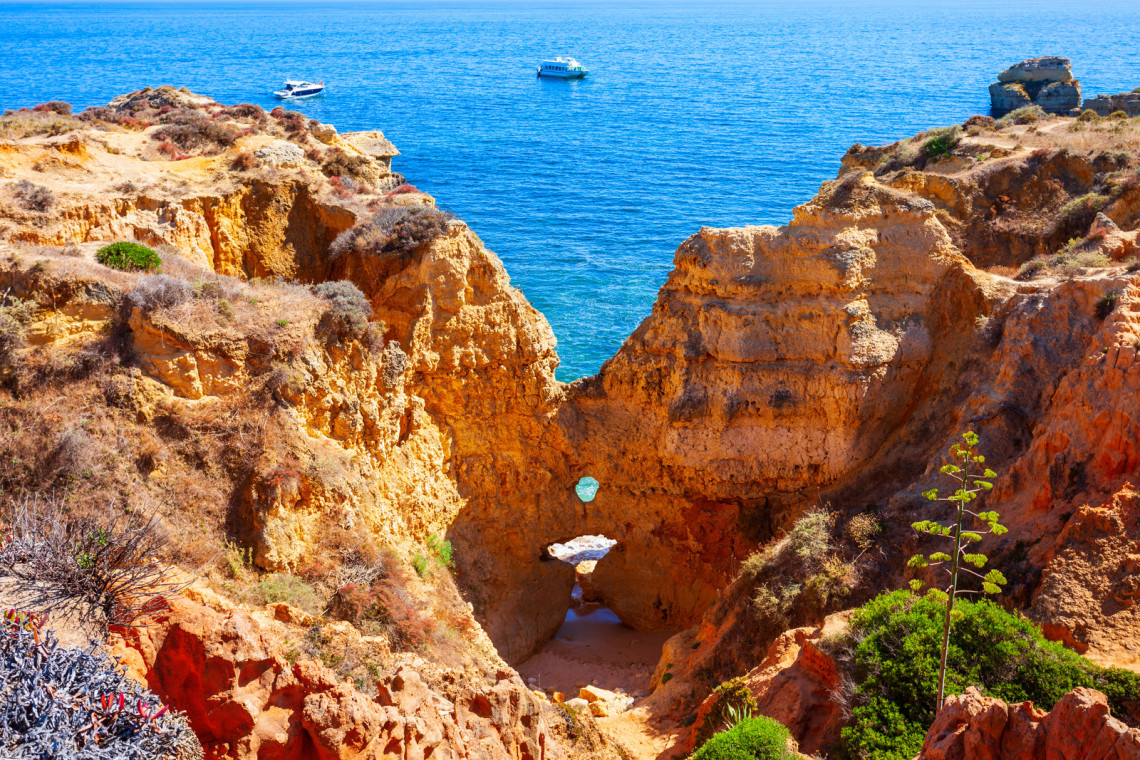 Discover Albufeira's cobbled streets and whitewashed buildings, or wander along the Marina de Albufeira with its shops and restaurants. Enjoy the combination of the vibrant nightlife, sun-kissed beaches, delicious Portuguese cuisine, and many cultural attractions, Albufeira is sure to provide an unforgettable experience. There is something for everyone in Albufeira; from relaxing on the golden sandy beaches with crystal clear waters and going dolphin watching on the crystal blue sea or taking a jeep tour around the iconic cliffs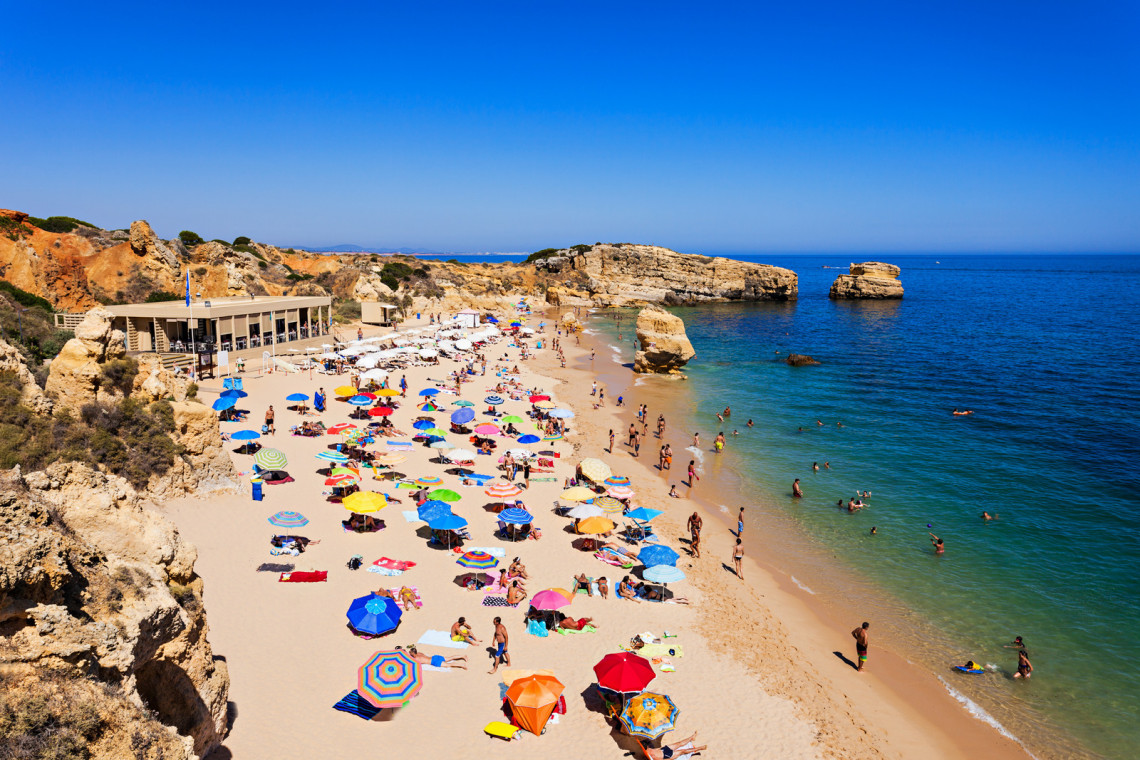 Don't forget to visit historical landmarks such as the Sant'Ana Church or try your luck at local casinos. For those who love nature, there are plenty of activities like hiking trails through breathtaking landscapes or eco-cycling tours around lakes and lagoons. There are also several top-class golf courses offering challenging games for all levels of golfers. Those looking for a shopping experience can browse through plenty of souvenir shops and traditional markets where you can find handmade crafts and locally produced goods. No matter what type of vacation you're looking for, Albufeira is sure to have something for everyone.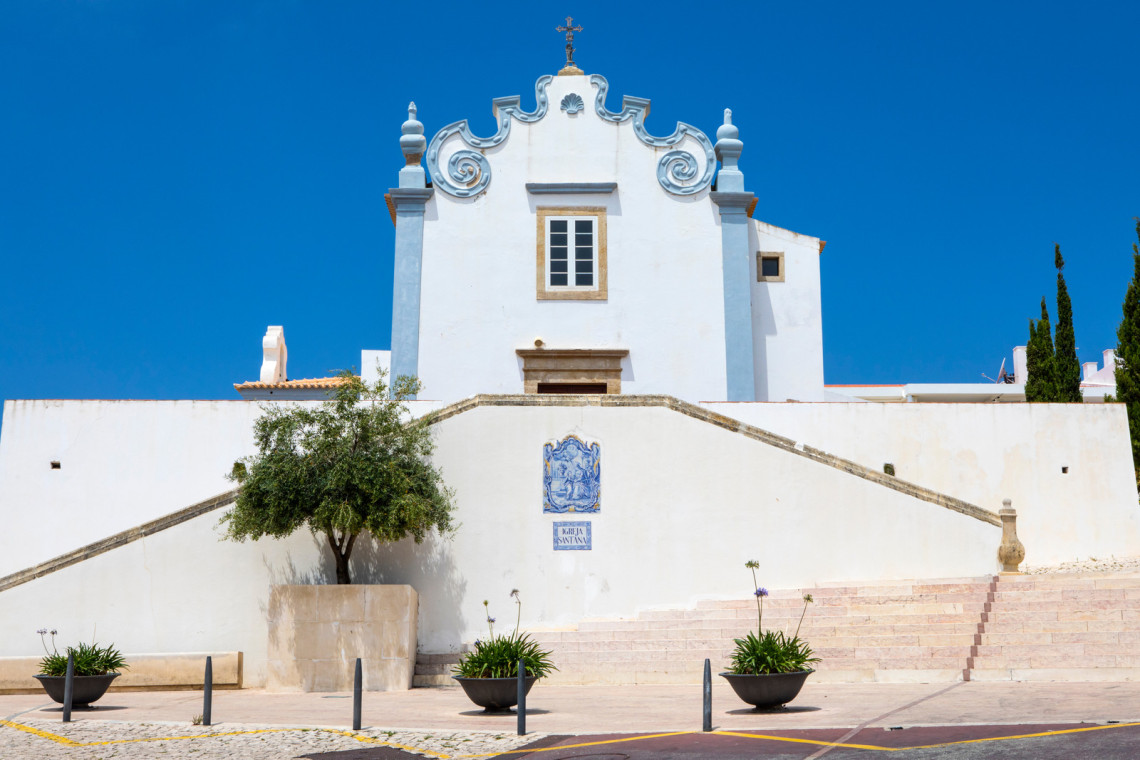 Lagos City in the Algarve, Portugal
Lagos City in the Algarve region of Portugal is a stunning destination with plenty to explore. Located at the mouth of the Lagos estuary, this city has a rich history spanning centuries, and its unique culture has been shaped by its proximity to both the Mediterranean and Atlantic Oceans.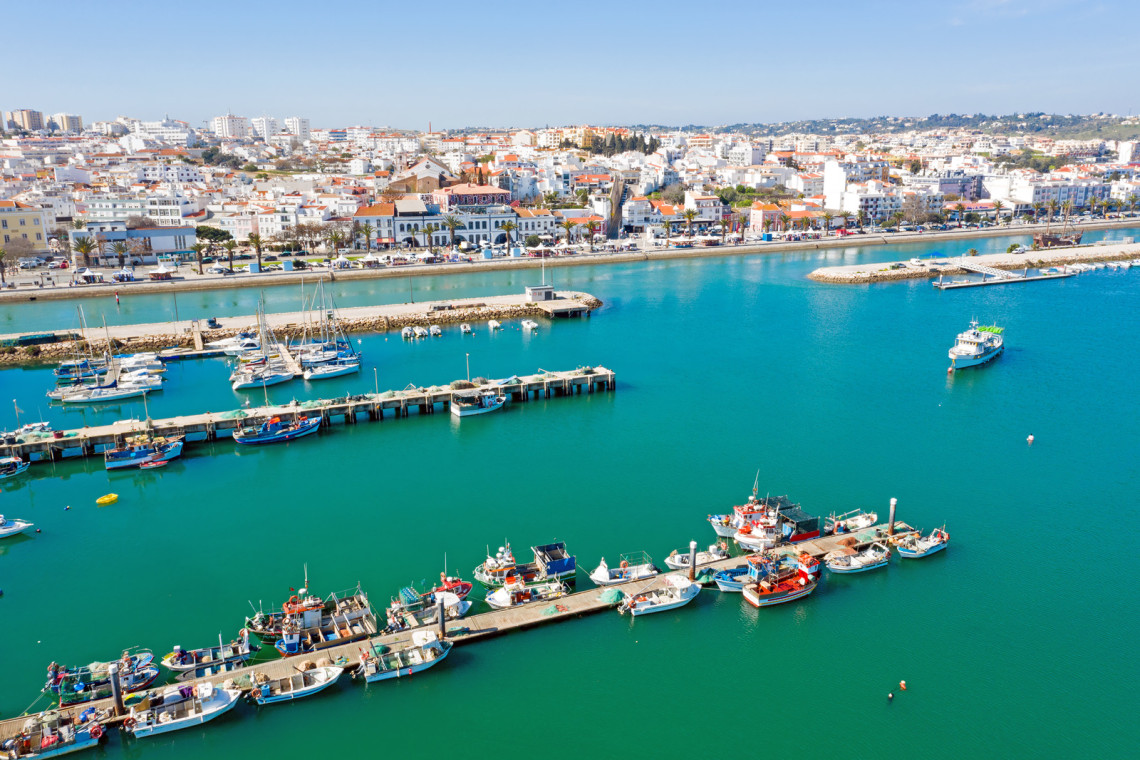 Visitors here can explore many of its stunning beaches, such as Praia da Dona Ana and Praia do Camilo, plus tourist attractions like the Ponta da Piedade lighthouse, and one of Europe's largest grottoes - Benagil Cave. It also boasts a vibrant nightlife with live music venues, cocktail bars, and nightclubs.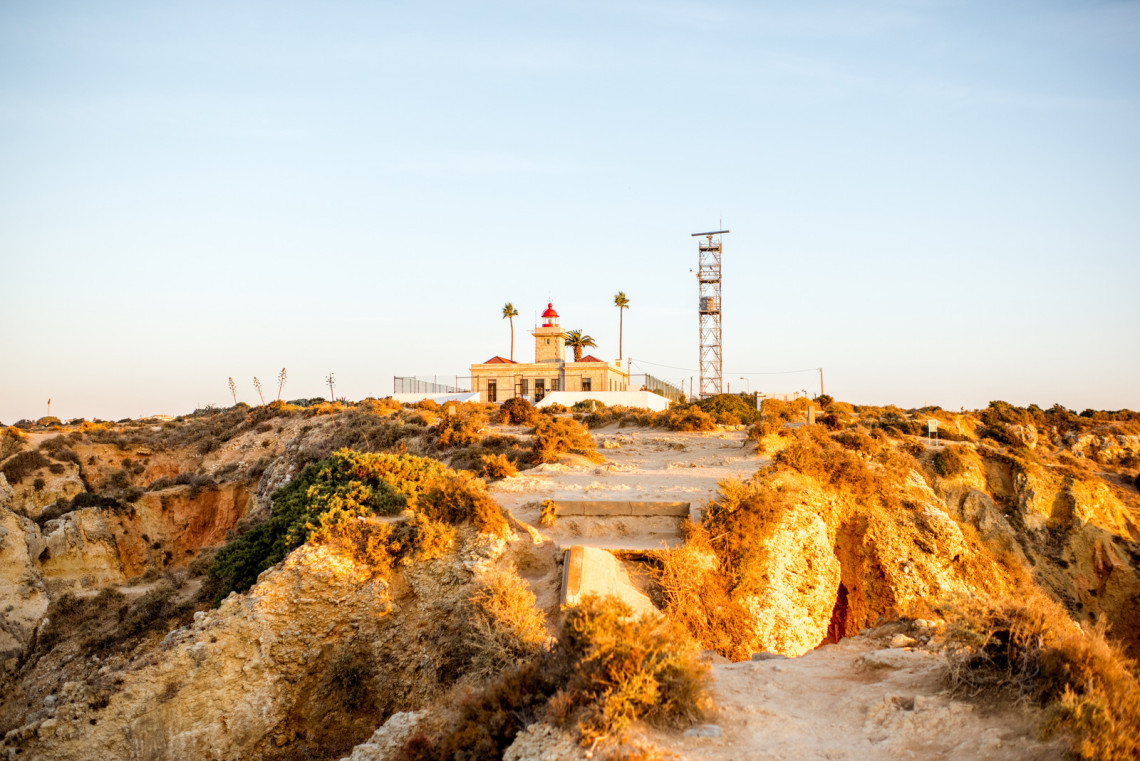 The old quarter is a must-see – it's home to cobbled streets, whitewashed buildings, historic churches, forts, and an array of boutique shops. From June to August the city is alive with festivities from Walk & Art Fest to other seasonal festivals. Food lovers will be spoilt for choice in Lagos City too, there are traditional seafood restaurants as well as international eateries offering cuisines from all over the world.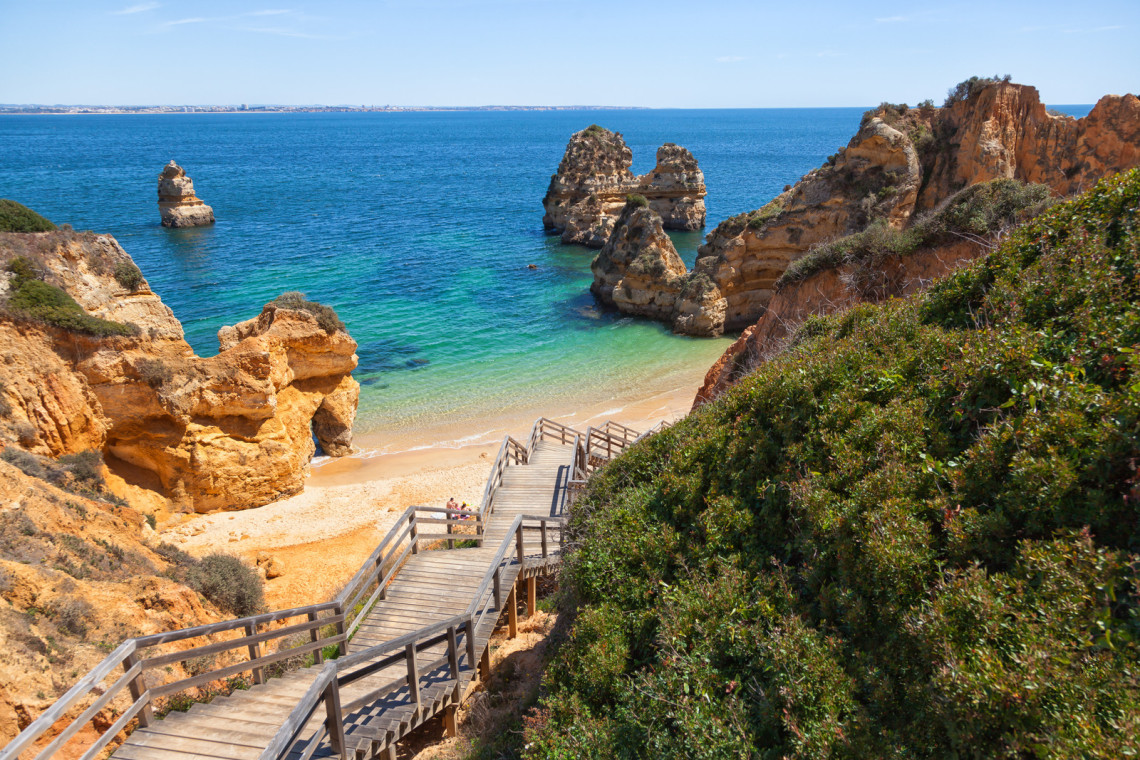 The natural scenery surrounding the city is breathtaking too, you'll discover lush vineyards in Silves County or take a boat trip along Ria Formosa Nature Park - an amazing wetland reserve inhabited by some rare species of birds. With so much on offer no matter what your interests, Lagos City promises all visitors an unforgettable experience!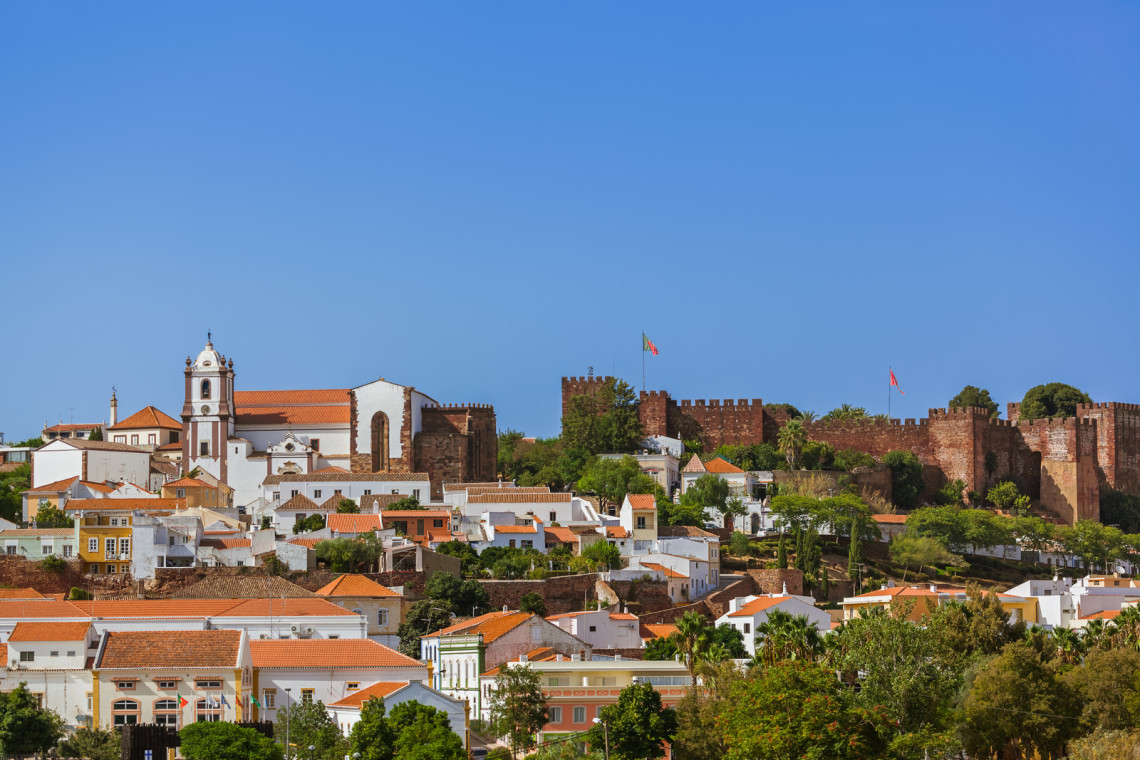 Are you already in love with Portugal? Take a look at our stress-free packages that allow you to book your ultimate Portuguese adventure. All our packages are carefully curated by our team of local Portuguese experts so that you don't need to worry about any details - just enjoy your trip!

Faro City in the Algarve, Portugal
Faro City, located in Portugal's famed Algarve region, is a vibrant and bustling destination for travelers from around the world. With its stunning coastline, beautiful beaches, and rich cultural heritage, it is no surprise that Faro has become such a popular destination.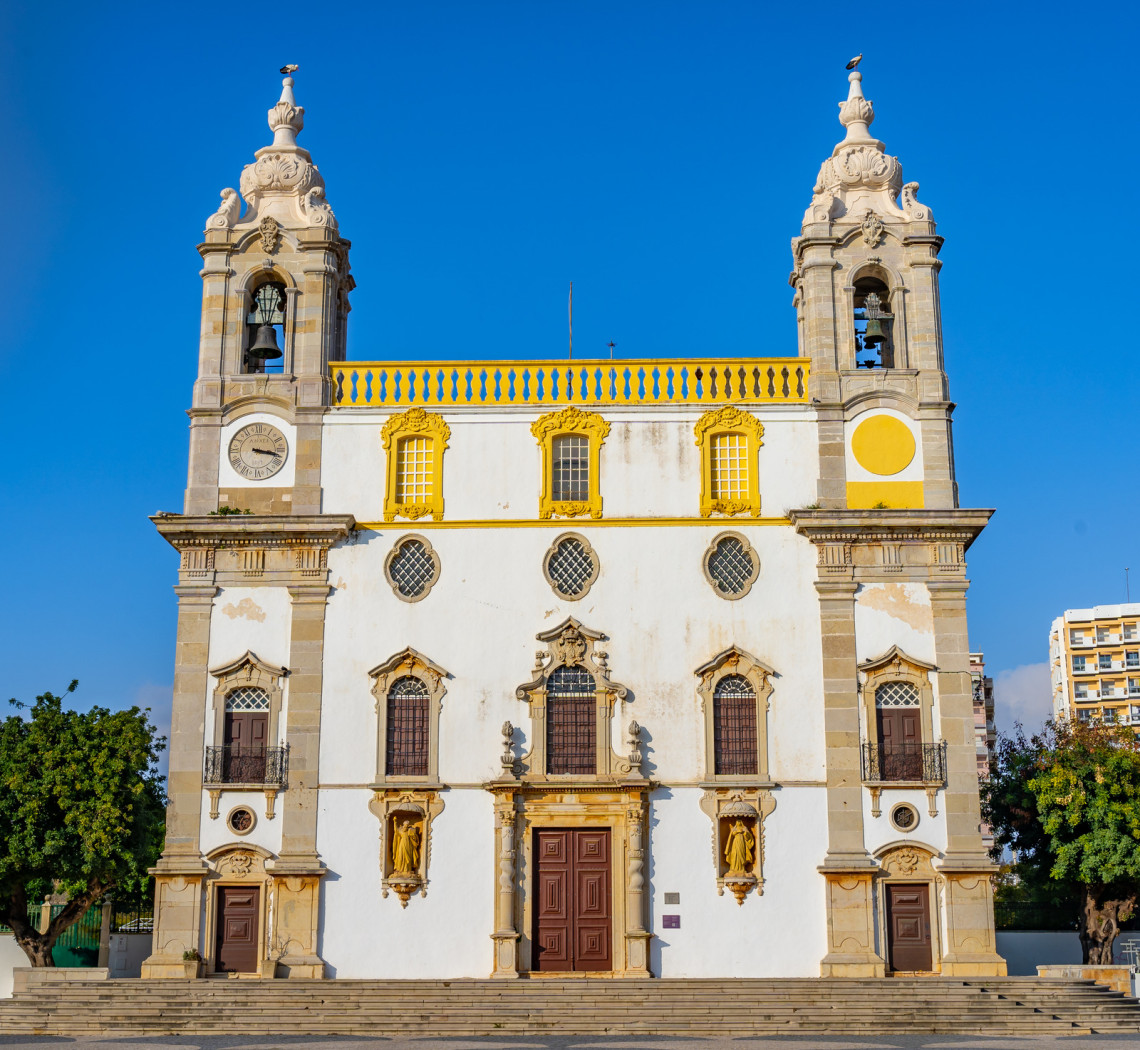 There are plenty of activities to enjoy in the city, such as exploring historical monuments like the Carmo Church and The Faro Bone Chapel or strolling through Old Town's cobblestone streets. Faro also boasts some of Portugal's best restaurants, serving up delicious regional dishes like seafood cataplana and the typical codfish.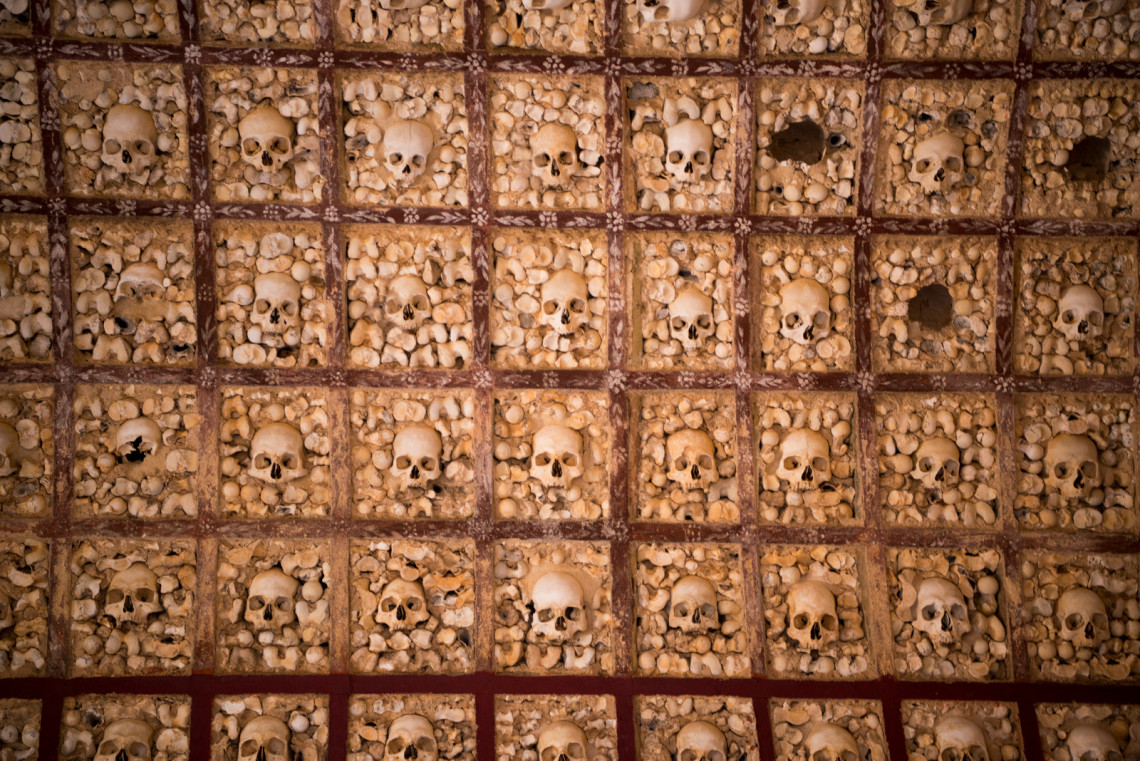 For those looking for nightlife entertainment, there are numerous bars, nightclubs, and live music venues scattered throughout the city. Faro also serves as the gateway to many of the Algarve's picturesque towns and villages as well as its stunning beaches. While in Faro visitors can take advantage of water sports such as kayaking or sailing or just soak up the sun on one of its many beaches. Whether you're looking for relaxation or adventure there really is something for everyone to enjoy in Faro City!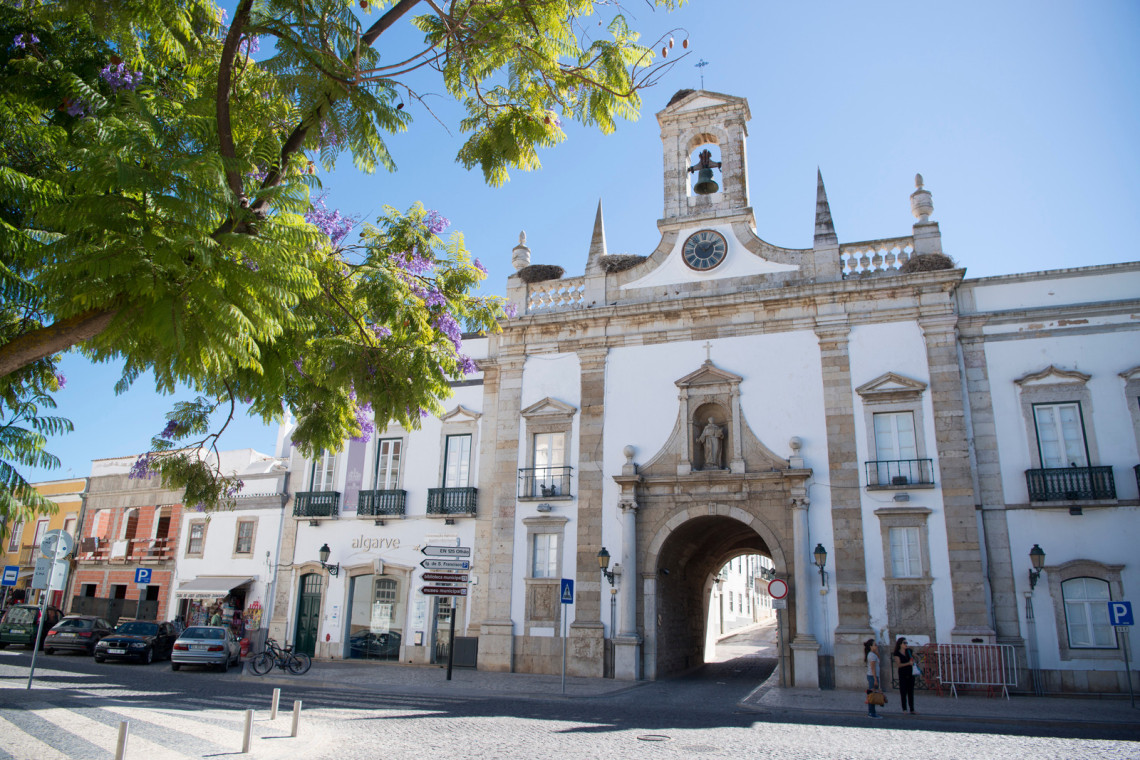 Tavira City in the Algarve, Portugal
Tavira City is a small coastal town located in the Algarve region of Portugal. It's situated on the south coast of Portugal and extends along the banks of the Gilão River. Home to just over 27,000 inhabitants, Tavira is popular amongst tourists who come looking for its unique blend of culture and leisure activities.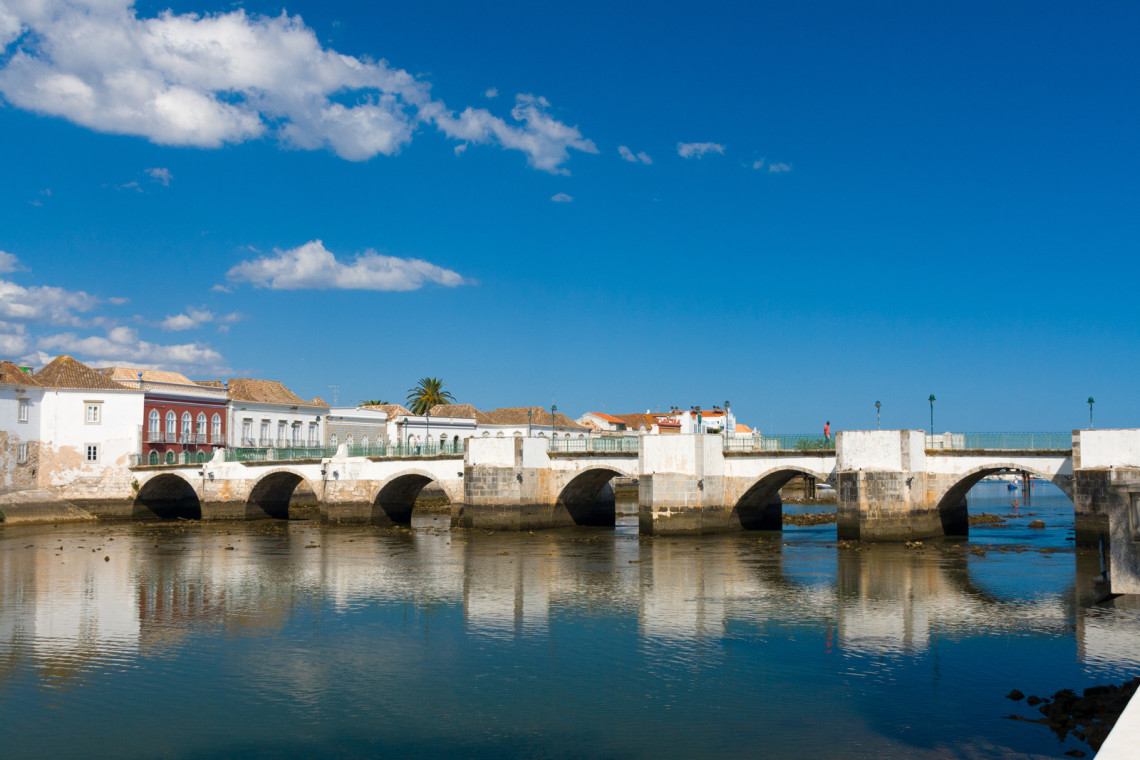 The city is known for its expansive Roman-era bridge that spans across the river and provides access to both sides of town. The nearby beach is renowned for its white sand and crystal clear waters, as well as its stunning ocean views.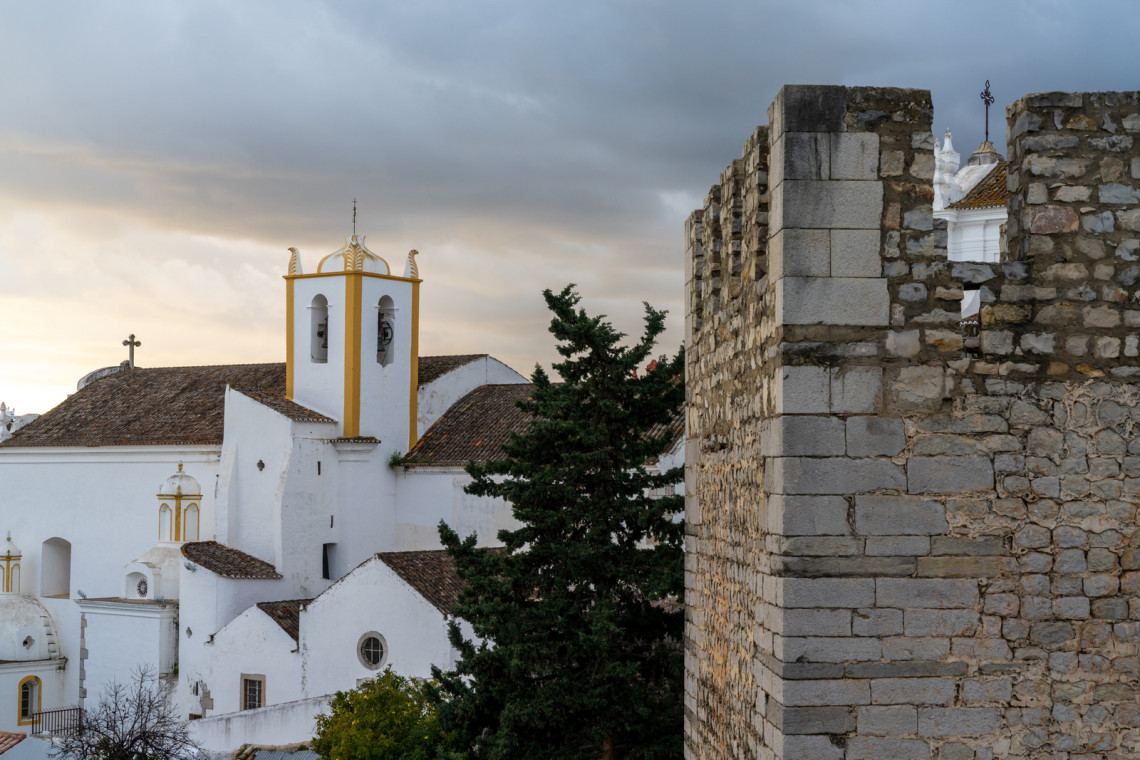 Aside from beach and swimming activities, visitors can also explore the old city center where they'll find an abundance of cobblestone streets lined with quaint cafes and colorful houses. For those who love history, Tavira Castle offers sweeping views over this historic town, churches, and other monuments in the area from different architectural periods that have been carefully preserved over time. Overall, Tavira City offers an array of cultural experiences that make it a great destination for anyone looking to explore southern Portugal.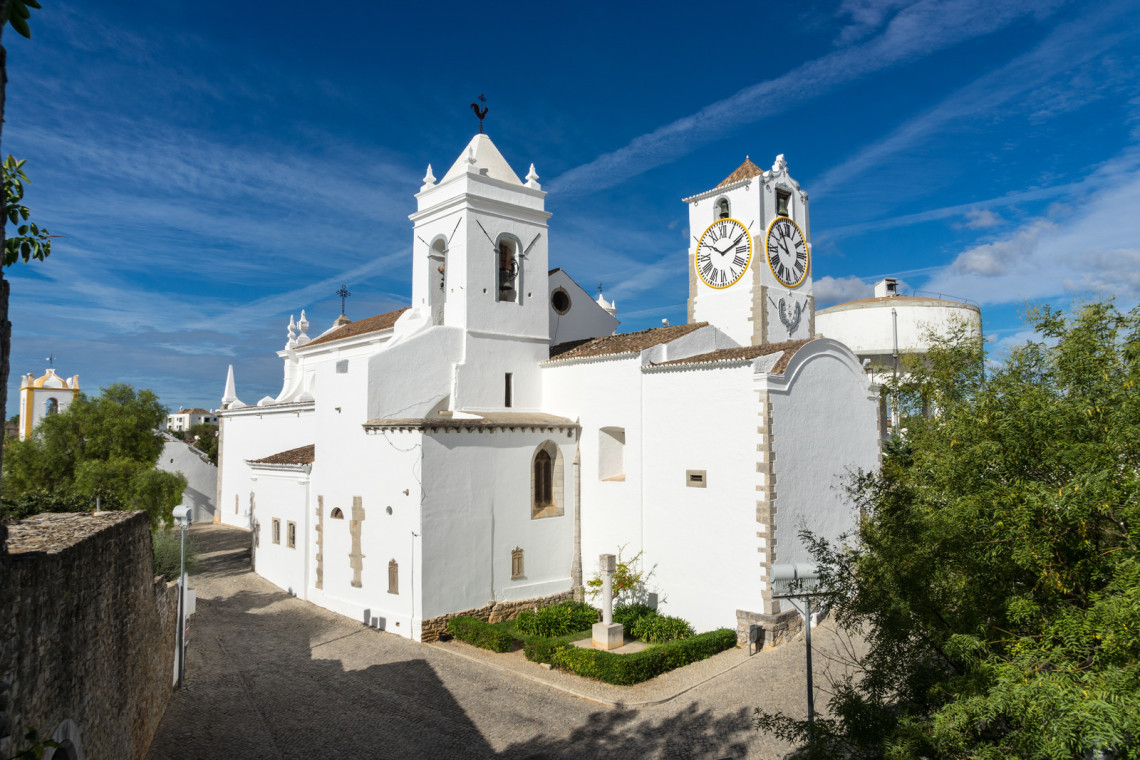 Sagres City in the Algarve, Portugal
Sagres City is located in the stunning Algarve region of Portugal. With its rugged cliffs, sandy beaches, and traditional fishing villages, Sagres City is a beautiful and peaceful escape from the hustle and bustle of everyday life. The city itself is an ancient port with a long history of maritime exploration. Its historic buildings include a castle from the 16th century and an old monastery overlooking the sea.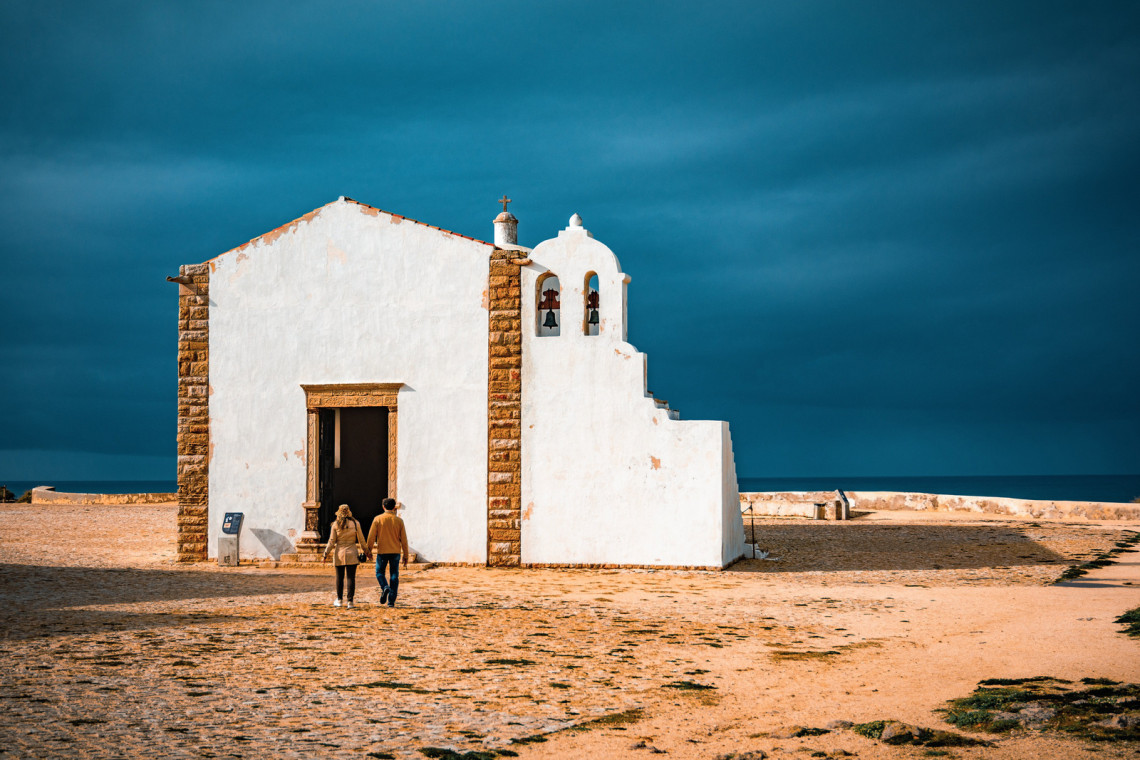 Tourists can witness monuments dedicated to Henry the Navigator, such as his statue, his school of navigation, and his tomb. Sagres City has a great selection of waterfront restaurants serving fresh seafood dishes that are sure to delight any palate. There are also plenty of activities to enjoy here such as surfing, kayaking, sailing, windsurfing, whale watching, and dolphin spotting.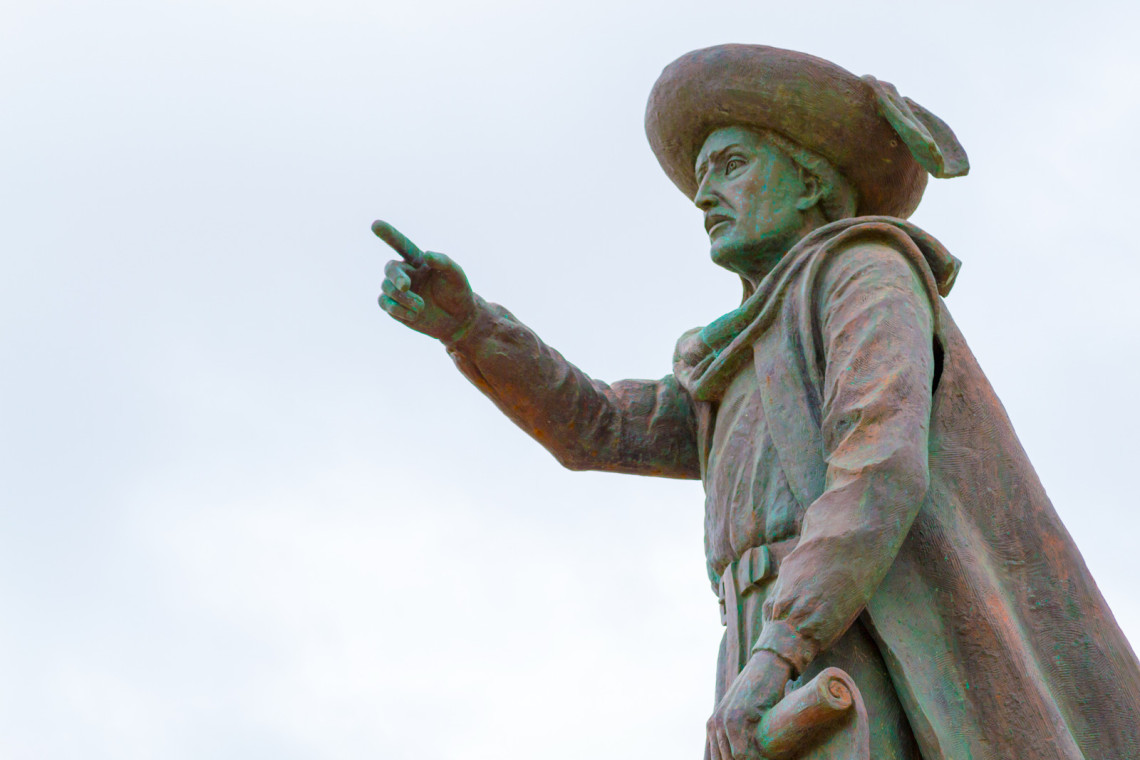 The area also offers spectacular views over the Atlantic Ocean and offers some of Europe's most stunning sunsets. Visitors can explore its many hiking trails or just relax on one of its sandy beaches while soaking up some much-needed sun. Sagres also provides excellent opportunities for stargazing thanks to having extremely low levels of light pollution. No matter what you're looking for in a holiday destination, Sagres City has something for everyone!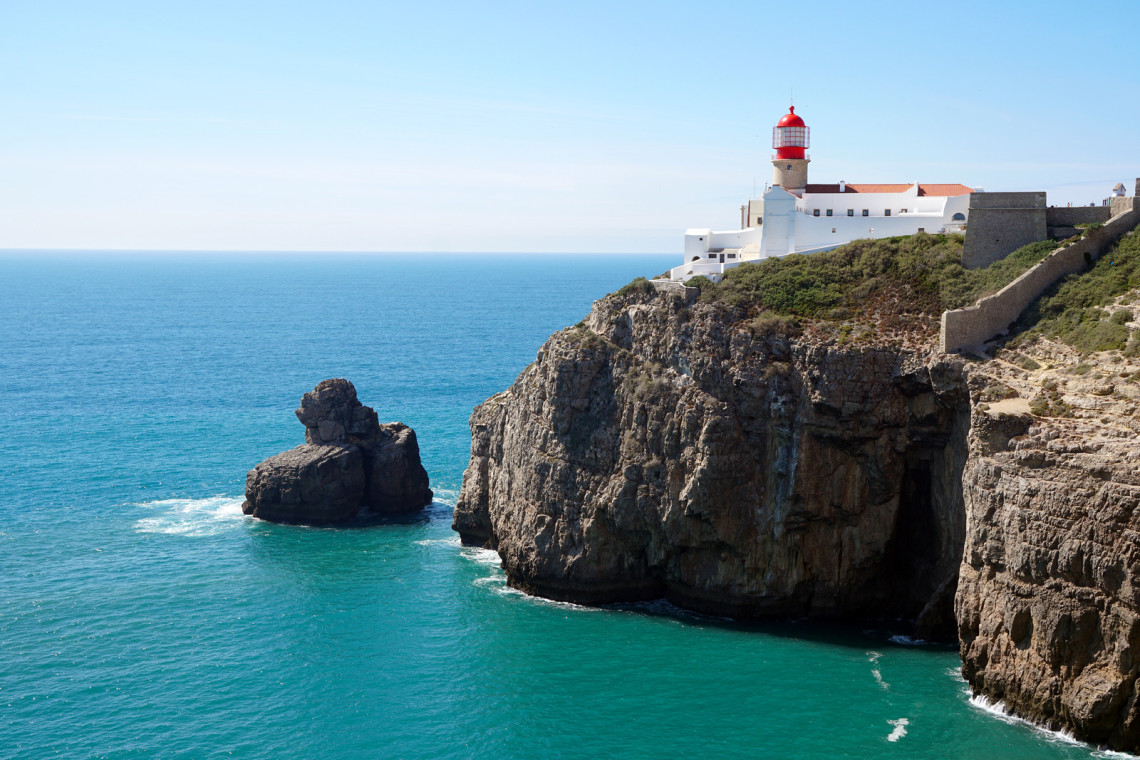 Portimão City in the Algarve, Portugal
Portimão is an iconic coastal city situated in the Algarve region of Portugal, located between two stunning natural parks – Parque Natural da Ria Formosa along with Serra de Monchique mountains - making it an ideal spot if you're into outdoor activities such as hiking or cycling.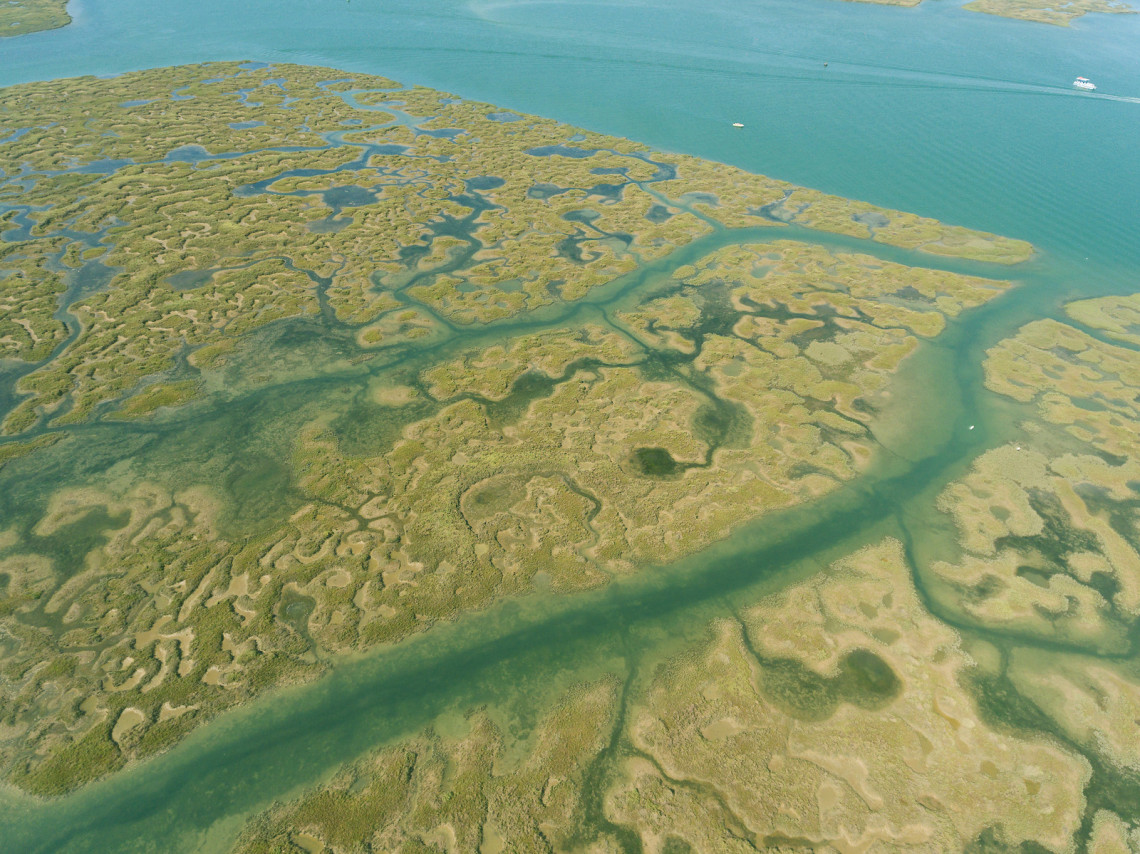 It is popularly known for its beautiful sandy beaches, amazing cultural activities, and vibrant nightlife. The city's old town is a hidden gem, full of cobblestone streets and whitewashed buildings with traditional Portuguese characters. Visitors can take part in some exciting water sports such as sailing or diving or enjoy some delicious fresh seafood at one of the many restaurants along the waterfront.
What's more, Portimão also offers an array of galleries and museums where visitors can soak up some local history and culture while admiring breathtaking views over the Arade river estuary. Shopping enthusiasts can take advantage of the numerous boutiques dotted throughout town that offer a variety of locally produced goods such as handmade jewelry and unique clothing items.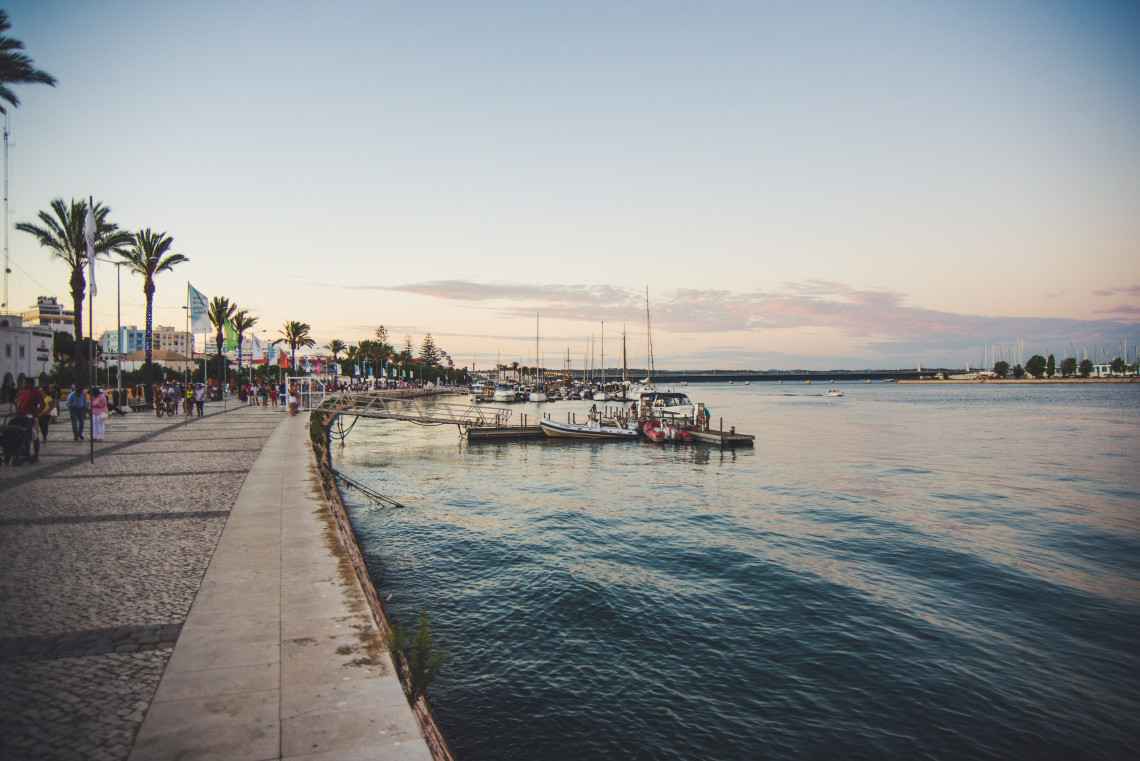 With its pleasant Mediterranean climate, historical landmarks, and natural beauty, it's no wonder why Portimão is one of Portugal's most sought-after holiday destinations!
Monchique City in the Algarve, Portugal
Monchique City is a picturesque municipality situated in the Algarve region of Portugal. It is renowned for its breathtaking views over the mountains, offering visitors a unique opportunity to witness some of the finest scenery in Europe. The area boasts some incredible architecture and history, with one of its most popular attractions being Monchique's castle ruins as well as the historic Misericórdia de Monchique church.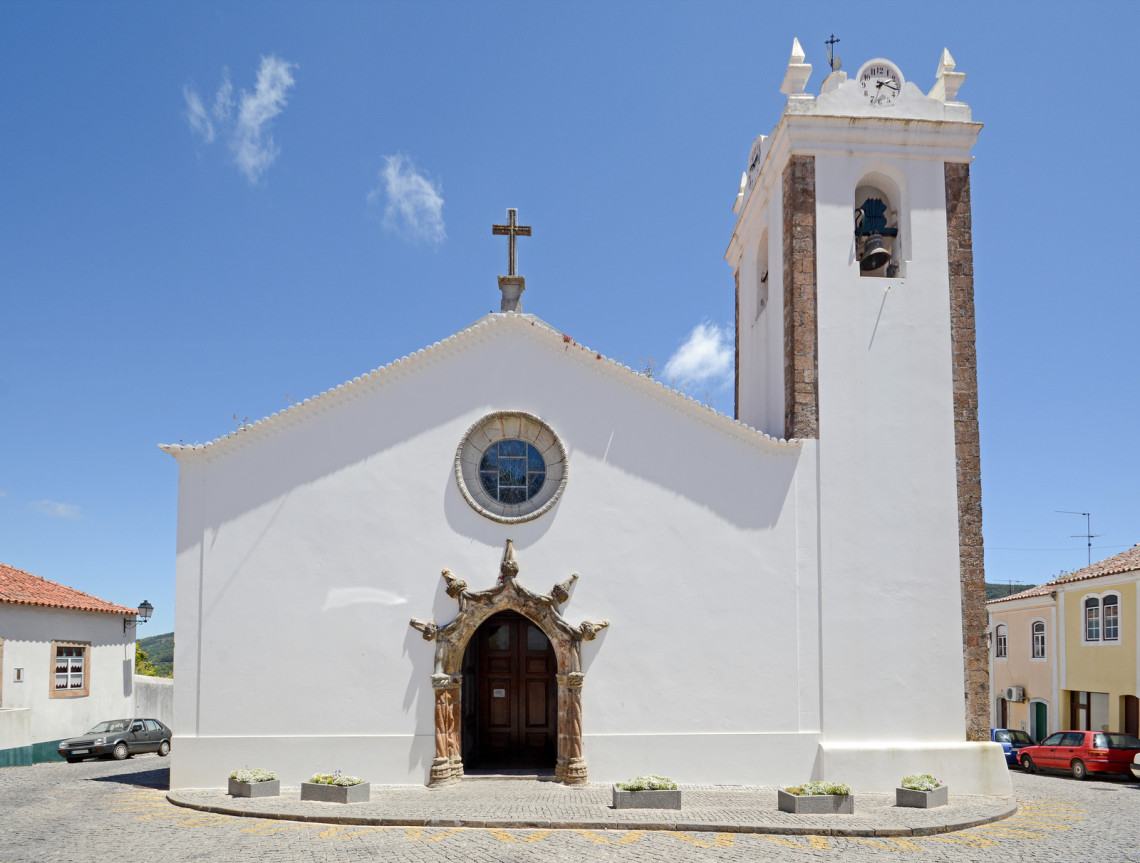 Visitors to the city can explore winding cobbled streets and quaint plazas filled with local restaurants and cafés serving traditional Portuguese cuisine. Furthermore, there are plenty of outdoor activities on offer including hiking trails and beautiful cascading waterfalls.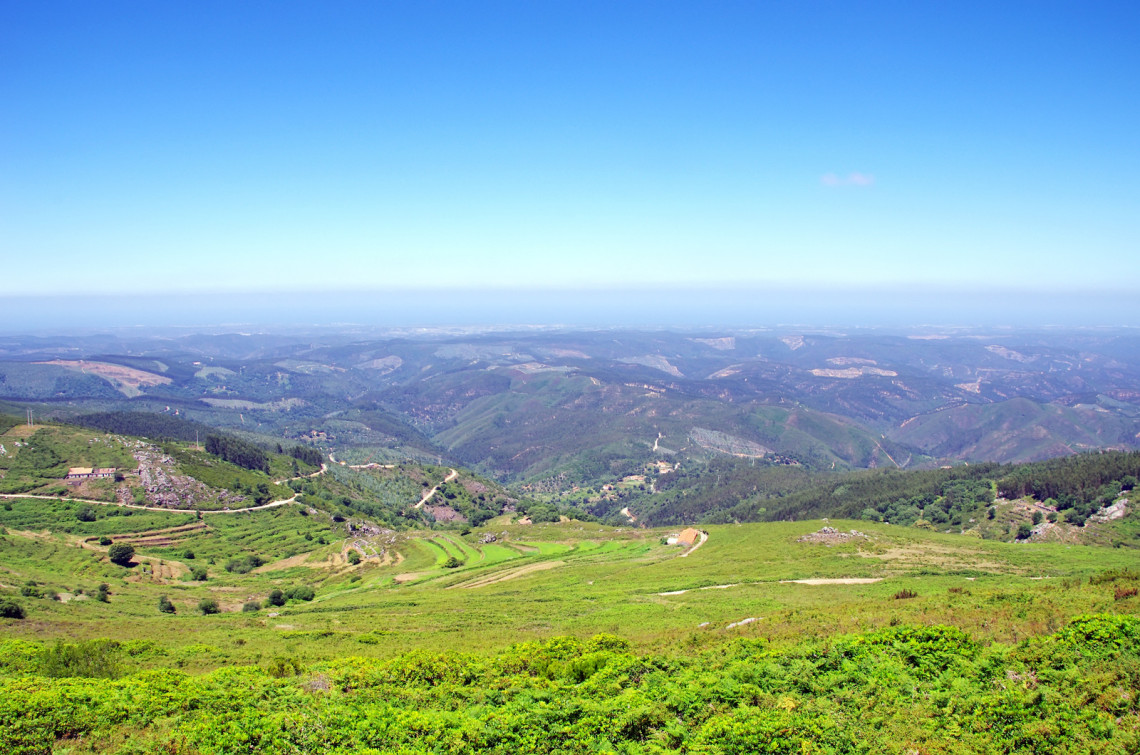 The nearby Foia Mountain is a great spot for those wishing to indulge in nature, providing breathtaking views that stretch across the entire Atlantic Coastline. Other popular destinations include an old thermal spa that dates back to Roman times and Silves Castle which offers spectacular views across the Monchique valley. With so much to do and see, it's no wonder why Monchique City remains one of Portugal's top destinations for tourists from around the world.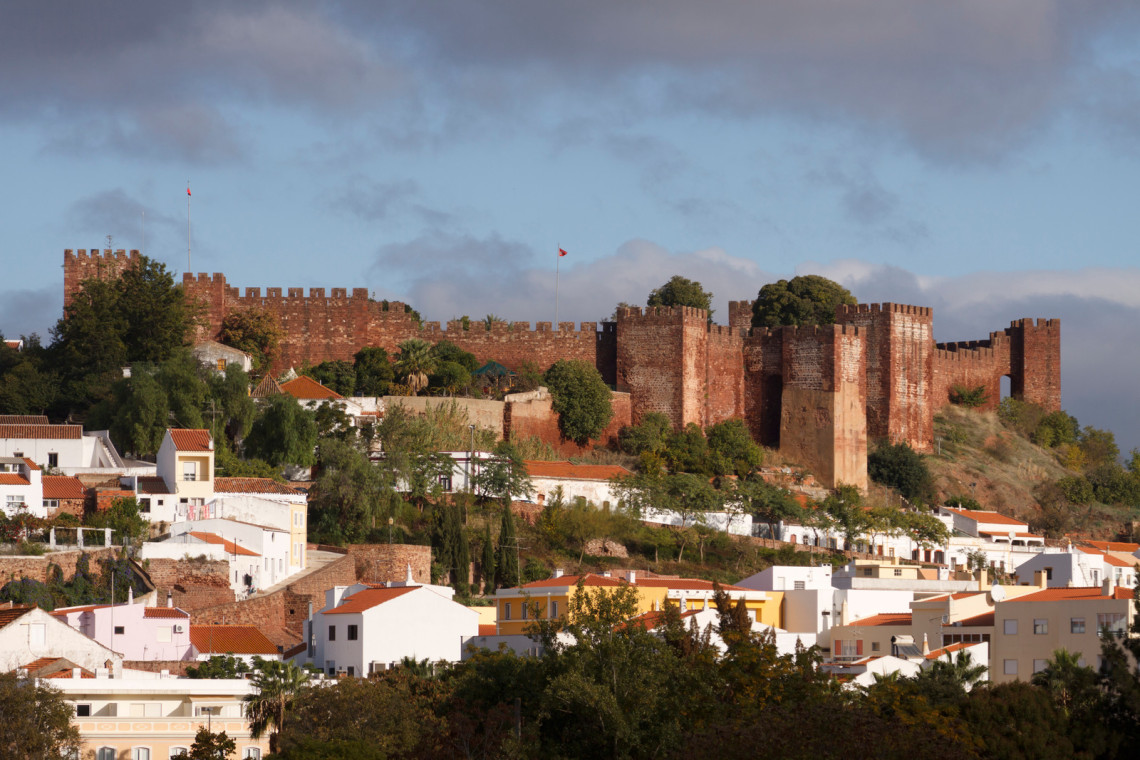 The Algarve region really does have something for everyone; whether you're looking for nightlife hotspots like Albufeira or serene mountain villages such as Monchique - it's no surprise why people flock here every year! With so many amazing places to choose from within this captivating region why not book your trip today?
Explore Portugal Your Way: Customizable, Tailor-Made Trips for Your Dream Adventure!
If you're looking to explore Portugal at your own pace, we have got you covered. Our team of specialists will work with you to create a custom-made trip that suits your preferences and budget. Whether you want to indulge in the local cuisine, explore the historic cities, or soak up the sun on beautiful beaches, our tailor-made packages offer the flexibility and freedom to discover the highlights of Portugal at your own pace. So why wait? Contact us today and let us help you plan an unforgettable trip to Portugal!