All You Need to Know about the Alfama Neighbourhood in Lisbon, Portugal
As Europe's oldest neighborhood and the Lisbon enclave where Fado was first born, the Alfama district of the capital city of Portugal has a secret charm and exudes a distinctly nostalgic vibe that you instantly fall in love with the moment you set foot in it. A charming and authentic maze of tiny and narrow streets wind their way around this eclectic area and lead to numerous amazing attractions, as well as to some of the capital city of Lisbon's most charismatic views. As you make your way to Alfama in Lisbon, Portugal, prepare yourself to be wowed and awed by ancient Portuguese houses, and delighted to discover the capital city's most important historical legacy with visits to the famous Lisbon Castle of São Jorge, the church known as Igreja de Santo António, and the National Pantheon, among many more stunning spots.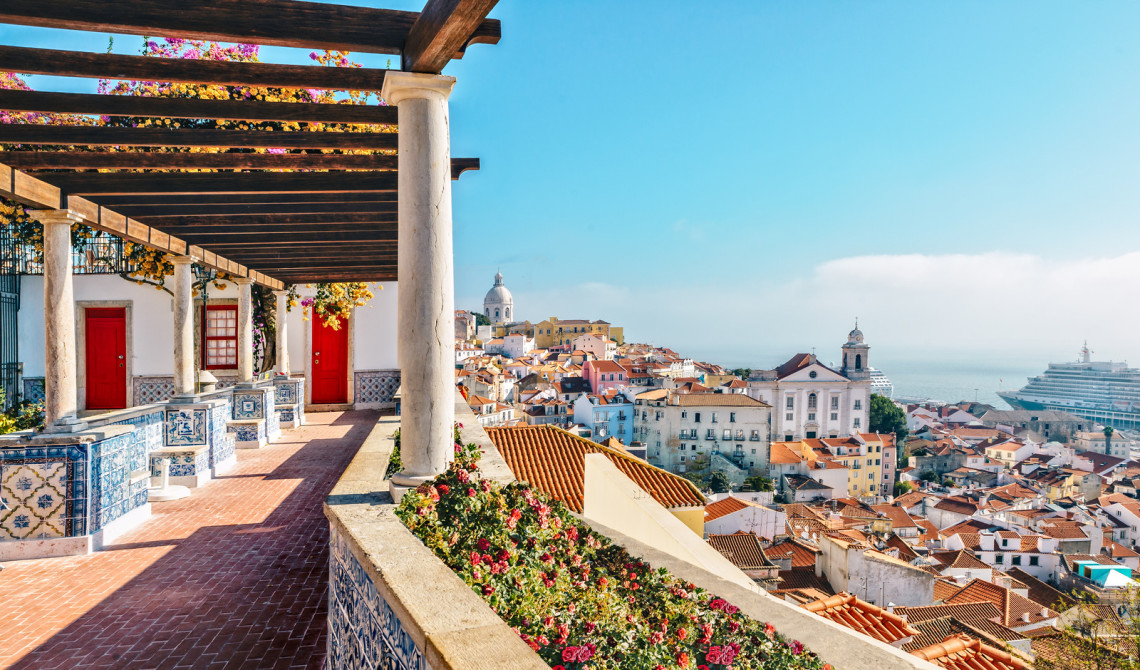 Fado, the famous and much beloved Portuguese musical genre that has become a symbol of the nation across the globe, is distinguished worldwide for its meaningful sound. And what many may not realize is that this haunting melodic music niche was actually born in Lisbon, right in Alfama! If you have never heard of fado before, you are in for a real treat. There is simply nothing else like it – a musical experience that embodies every emotion and strikes the heart of all who hear it. For a true fado experience, head to Alfama where you can find the real Casa de Fados of Lisbon!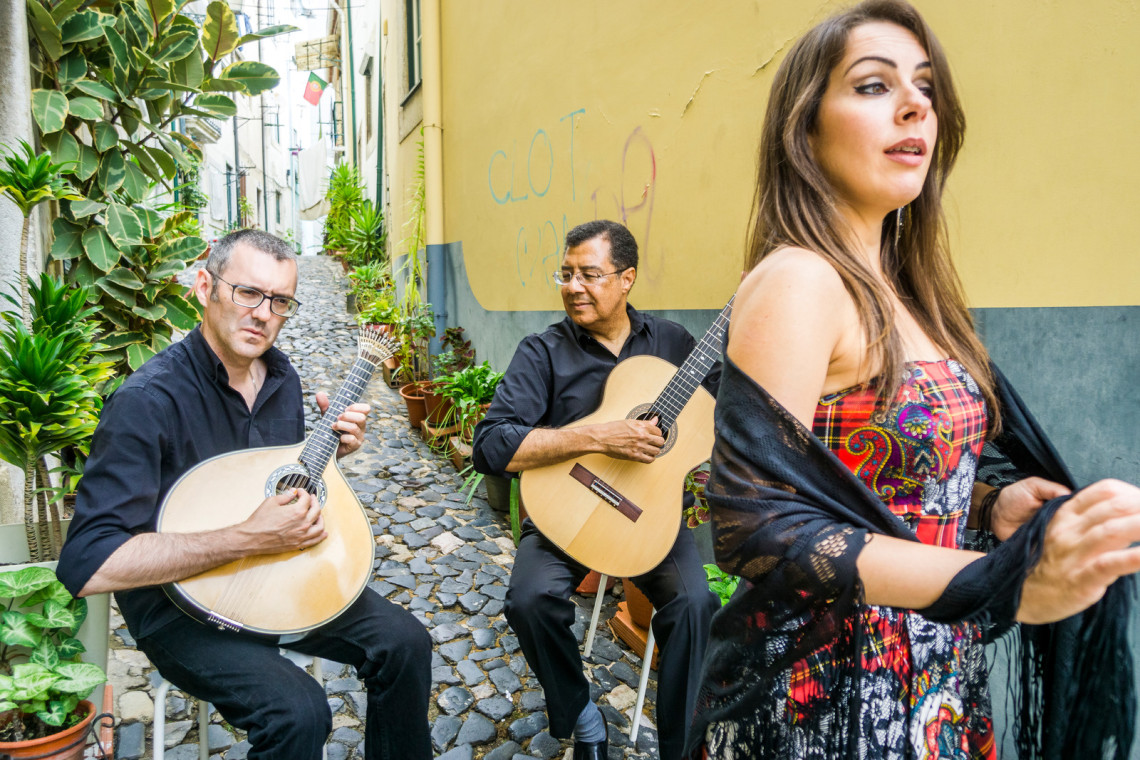 What Not to Miss During Your Lisbon Travel in Alfama:
National Pantheon (Panteão Nacional)
The Portuguese National Pantheon is housed in the beautiful Church of Santa Engrácia located in Alfama in Lisbon, Portugal. Founded in the 16th century, this lovely building was then rebuilt by the next century. Even though it was never used as a temple of worship, it is the final resting place of the country's most important and noble historical figures.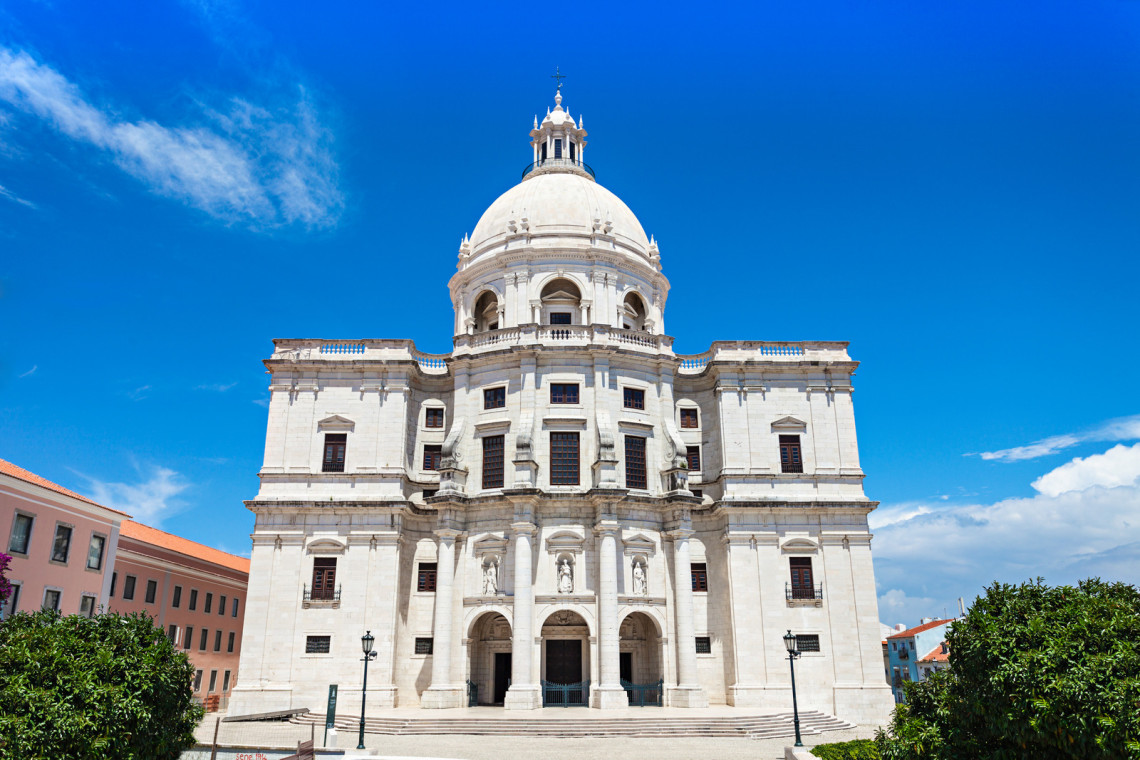 So, if you are heading to Alfama during your Lisbon travels and wondering why should you visit this particular spot, the answer is simple: to familiarize yourself with the amazing Portuguese Baroque architecture it is styled after, and to get a gorgeous gander at the capital city! It's true, as the National Pantheon really does afford Alfama visitors an amazing lookout point, spanning over Lisbon's historic center and even the famed Tagus River, too. The National Pantheon is classified as an official national monument and is open to Lisbon visitors from Tuesdays to Sundays (10 am-5 pm), although this schedule can be different during holidays.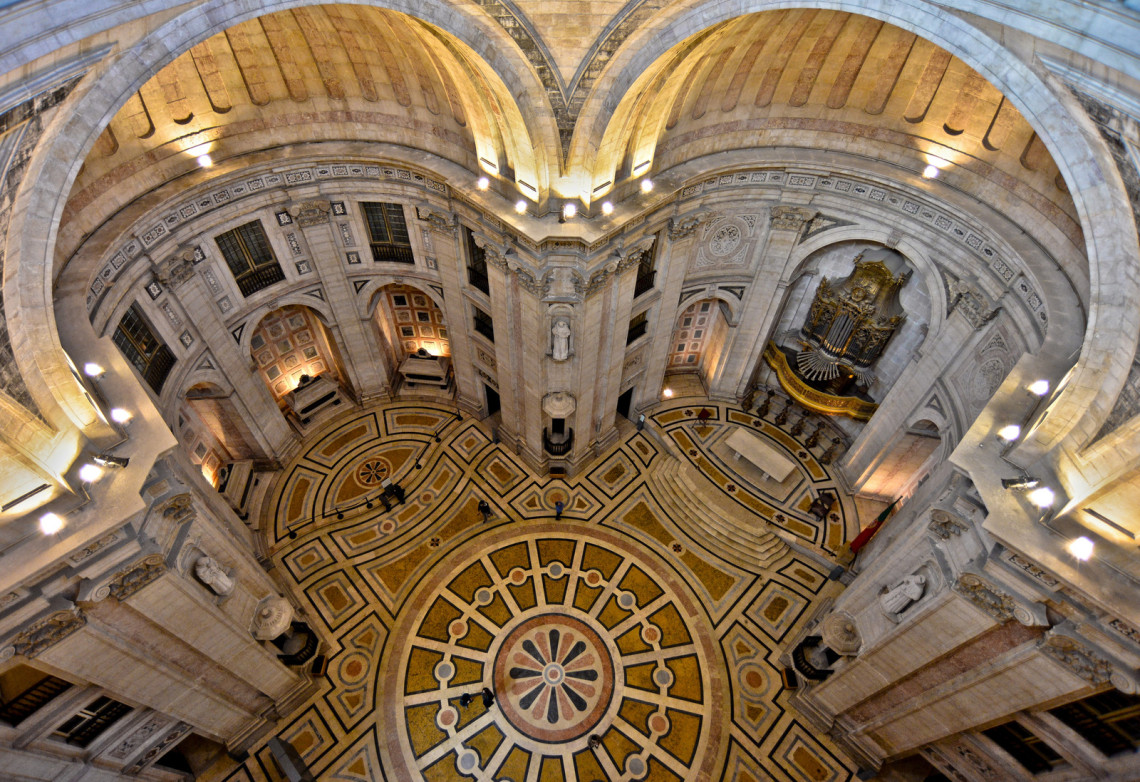 Miradouro de Santa Luzia
And speaking of stunning vistas, this viewpoint is a major attraction in itself thanks to its being covered in gorgeous tiles and surrounded by a beautiful garden filled with vibrant pink flowers year-round. And if you look at the tiles carefully, you will notice tiny white and blue paintings that are literally pretty as a picture. And do you know what picture? Well, it is actually a fascinating story being told: as these tiles are depicting the history of Praça do Comércio, specifically what it was like around the devastating 1755 earthquake. History buffs will love this facet of the beloved spot especially.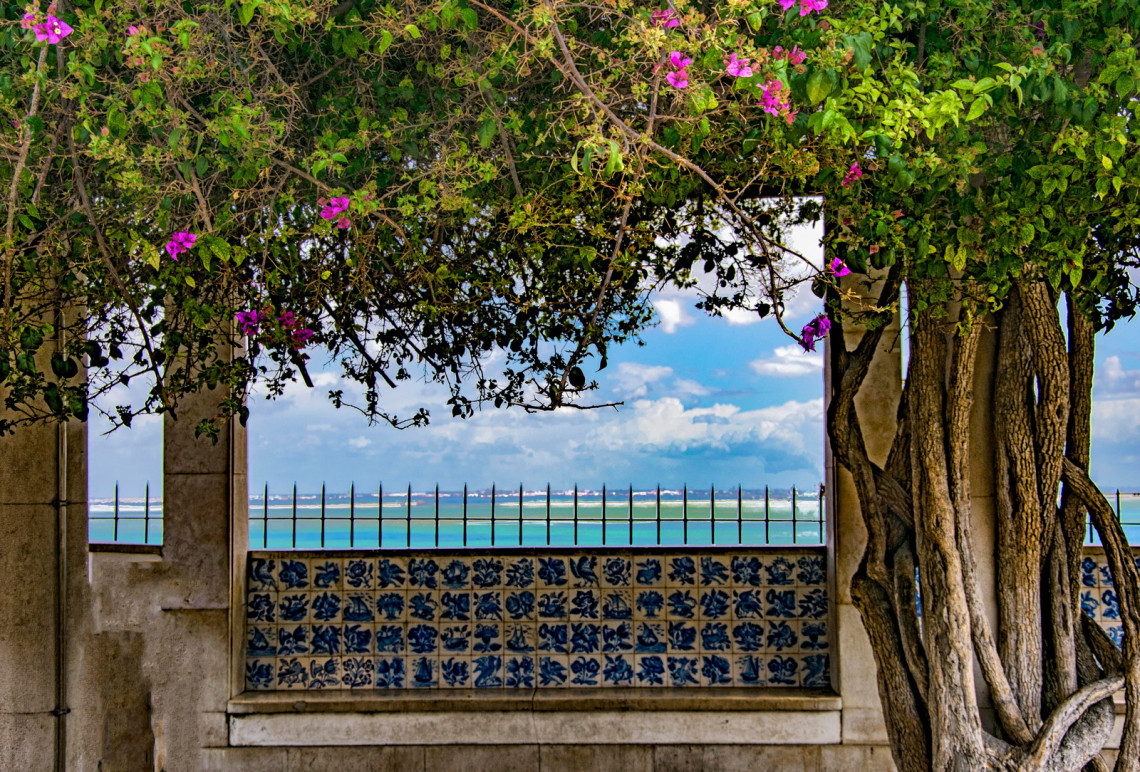 But back to the awe-inspiring aesthetics of this truly magical viewpoint! It is wildly romantic, spans over 2 floors, and is situated right next to the Santa Luzia church. Lisbon visitors making their way to the Alfama gem can look forward to enjoying a fascinating view over the entire Alfama neighborhood, as well as the Lisbon harbor. On the top floor, visitors can be lured in for a coffee or other refreshing drink – an excellent respite for those going up the hill in the thrill of discovering more of the picturesque Portuguese capital!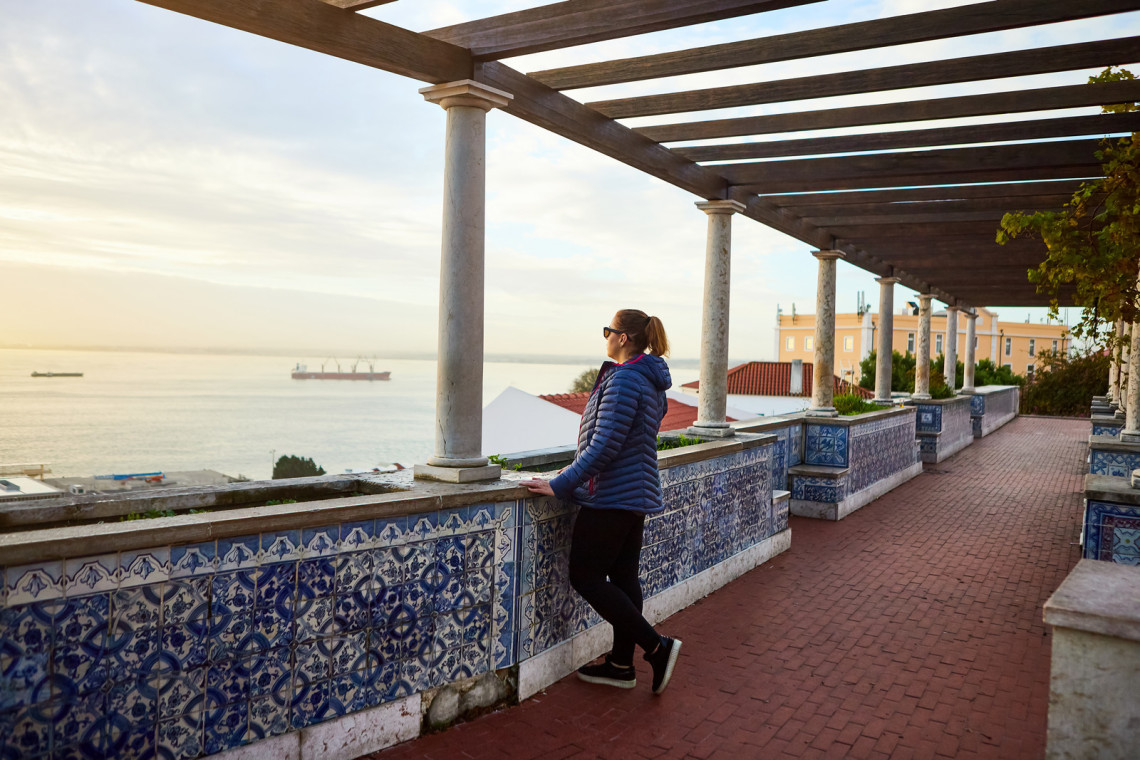 Are you already in love with Portugal? Take a look at our stress-free packages that allow you to book your ultimate Portuguese adventure. All our packages are carefully curated by our team of local Portuguese experts so that you don't need to worry about any details - just enjoy your trip!

São Jorge Castle
Anyone familiar with Portugal will already know that it is an enchanted country filled with castles fit for a fairytale to rival any Disney movie. In fact, castles are so prevalent in Portugal (the capital city of Lisbon included) that they have become true symbols of the country's unique history and rich cultural heritage. Among Portugal's most famous castles is the São Jorge Castle.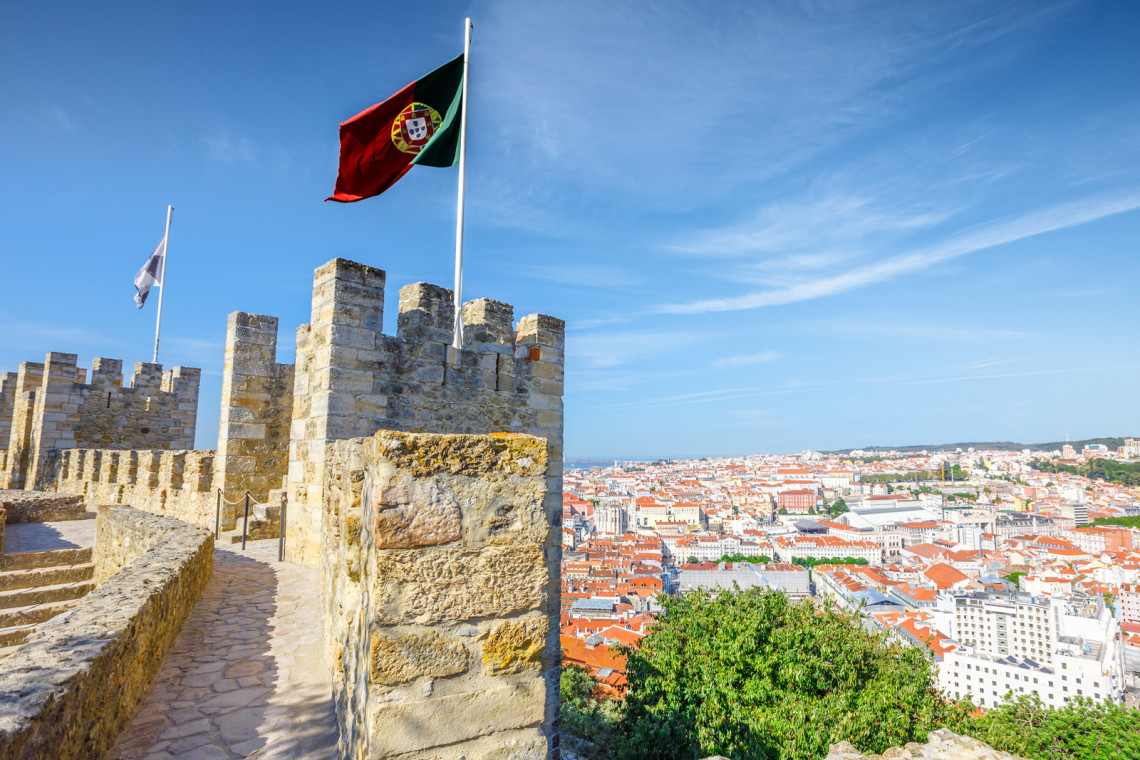 Standing beautifully above Lisbon's city center, this beloved Lisbon landmark has withstood some of the most violent and important battles in Portuguese history. The fact that this iconic Lisbon treasure still stands today is remarkable, and even more incredible is that it is still regarded as one of the main tourist attractions for visitors traveling to Lisbon. Built in the mid-11th century during the Moorish period, this fortification is located in one of Lisbon's hardest to reach areas – right on the tip top of the famed São Jorge hill. Although it is a mission to reach this apex, the breathtaking views that await all who answer the call are more than worth it!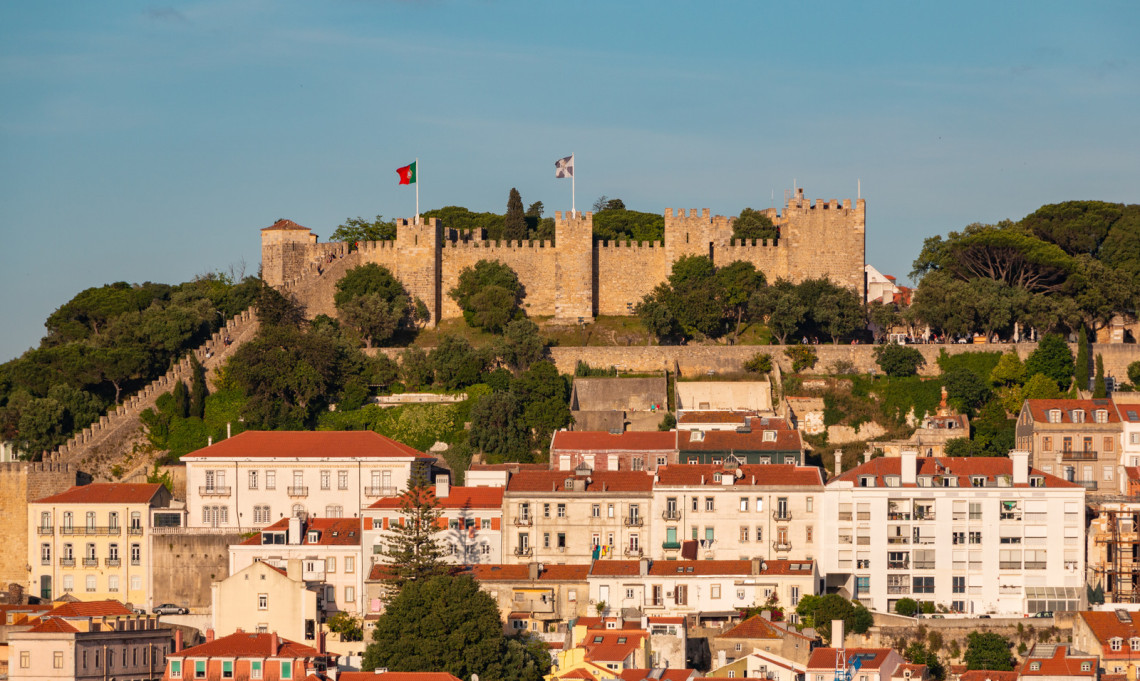 Should you decide to add a visit to São Jorge Castle to your Lisbon travel itinerary (and you most definitely should!), the excursion will mostly occupy half a day – and will be time well spent since this Lisbon attraction in the Alfama area really is a whole different world of its own. From November to February, visiting hours are from 9 am to 8 pm, and from March to October, these hours are extended until 9 pm.
Alfama's Fado Museum
Another can't miss Alfama experience is a stop at the Fado Museum. Here is your chance to really "tune in" to the country's unique and emblematic musical style of fado. Fun fact: Did you know that fado was actually classified by UNESCO as a part of the World Immaterial and Cultural Heritage? This makes complete sense – as the Alfama area of Lisbon is actually the "hometown" – or birthplace – of the magical music genre.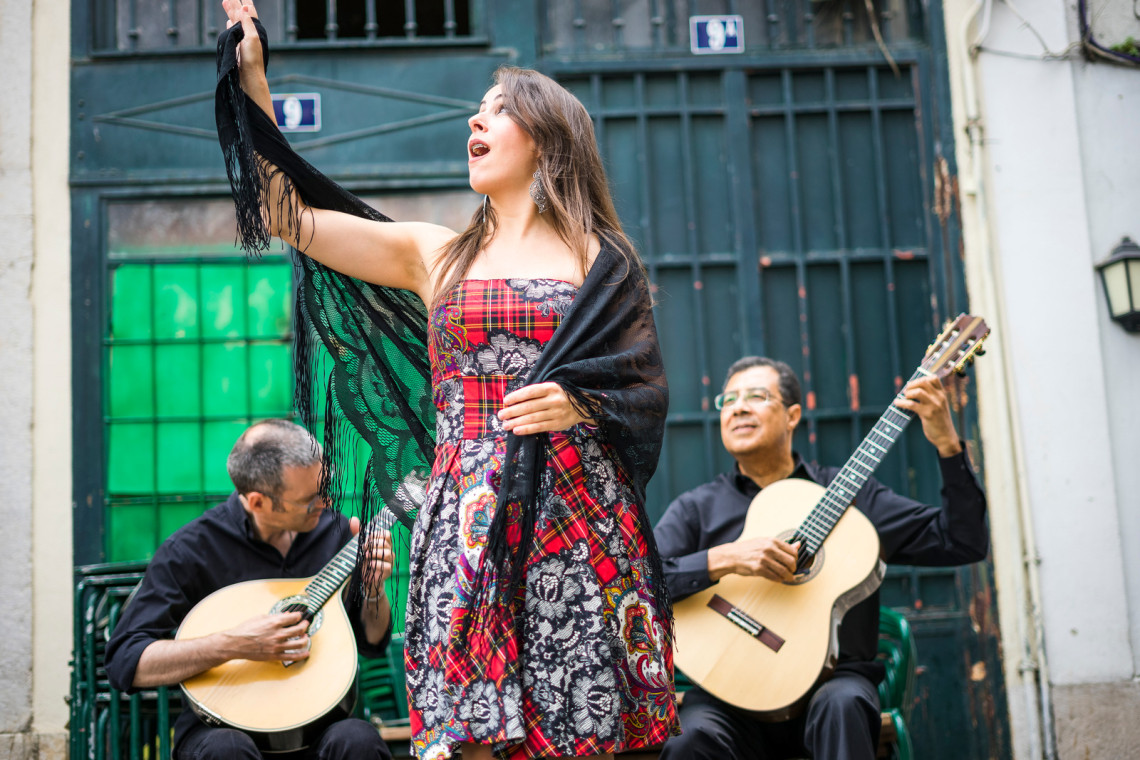 But, back to the museum itself! The museum, which opened its doors in 1998, has since collected hundreds of items belonging to interpreters, musicians, instrument manufacturers, and more – all of which illustrate to visitors the intriguing evolution of this unique musical genre. For those who have never had the blessing of experiencing fado yet, you are in for a real treat! There is just something indescribable about fado.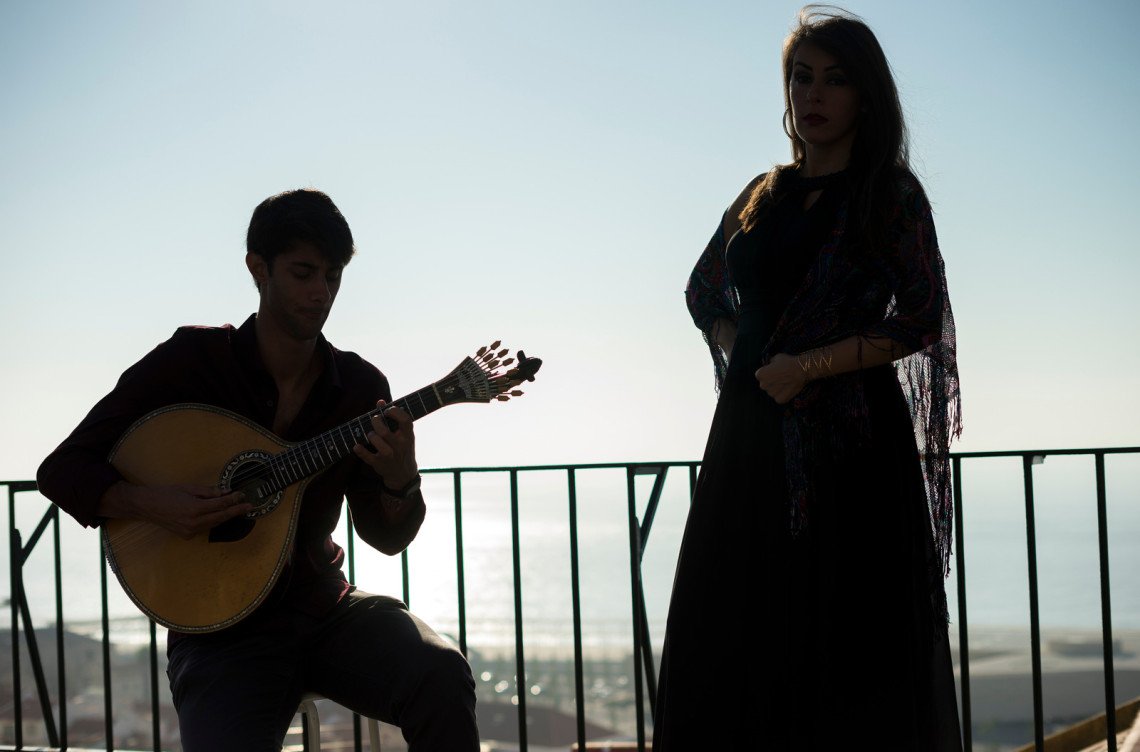 Once you hear it, you'll be scrambling to put your finger on what makes it so very special. We will give you a hint -- it's what is known is known in Portugal and the Portuguese culture as "saudade''. To give you an idea of the powerful emotion that this music invokes, the definition of saudade is a deep emotional state of nostalgic or profound melancholic longing for something or someone that one cares for and/or loves. Ready to hear – and feel it all – yourself? Make sure to plan a visit to the museum during your Lisbon travel to the Alfama area. Just be sure and go during operating hours, which are between 10 am to 6 pm from Tuesdays to Sundays.
Igreja e Mosteiro de São Vicente de Fora
The Church of São Vicente de Fora is a stunning church and monastery that was rebuilt in the Alfama district in Lisbon during the 16th century by King Philip II, who was the king of both Spain and Portugal at the time. Featuring two towers, Baroque altarpieces, unique 18th-century tile work, and stunning sculptures and statues, this historical treasure is considered to be one of the most important monasteries in the country. Although its impressive size and beauty can be appreciated from afar, art and architecture enthusiasts especially will want to come closer for a more in-depth experience. The magnificent interior – filled with such intricate and remarkable details that will undoubtedly dazzle you – is truly worth the visit alone!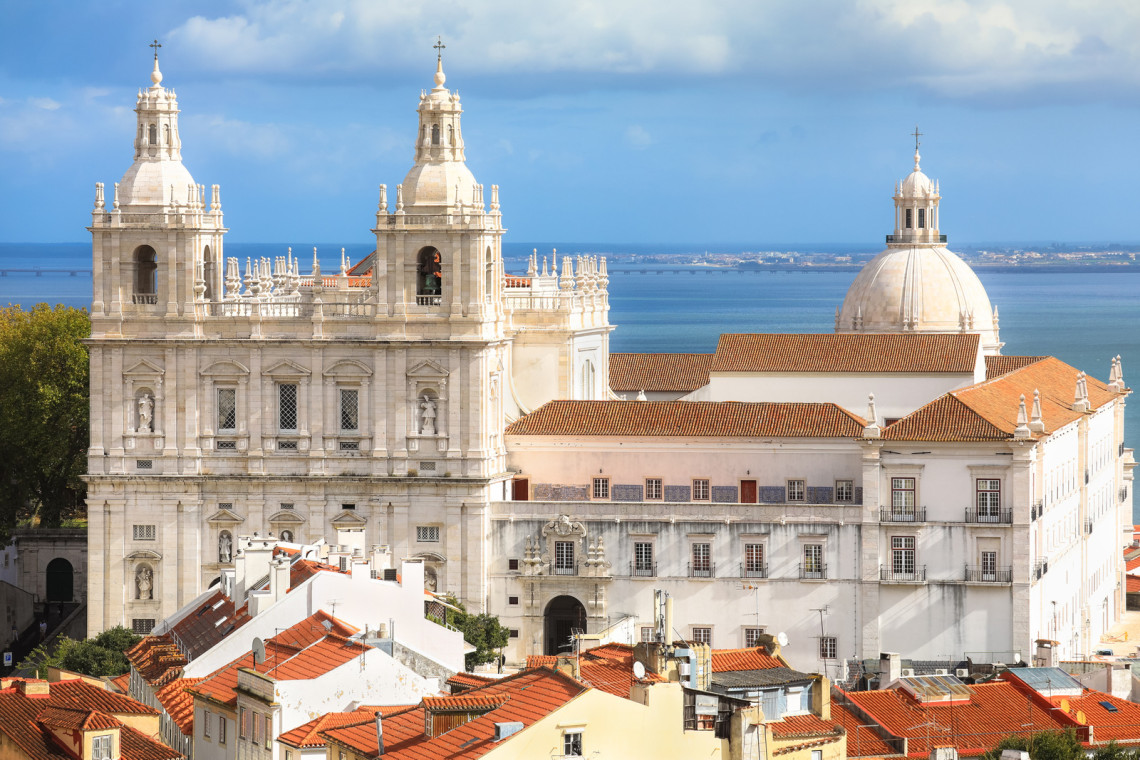 While Alfama has so many more awe-inspiring and exciting attractions to experience (there simply isn't enough time in the day to cover them all!), this guide at least gives you the highlights to ensure you see the most spectacular of them all! As always, our advice is to stay as long as you can and explore every nook and cranny of this charming Lisbon neighborhood! So many surprises await every corner to delight you!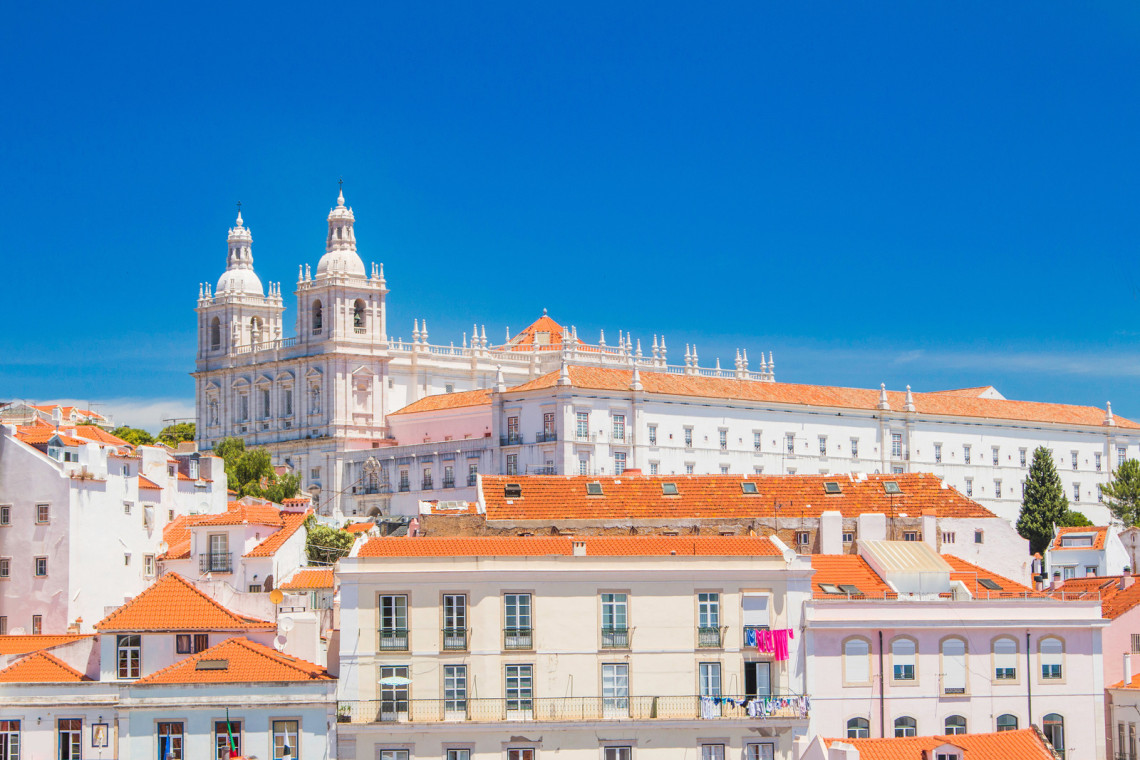 Our expert travel planners and specialists can help you create the most excellent and customized Lisbon travel itinerary, so you can use your time to simply sit back and enjoy. We even have many Lisbon travel package specials to choose from that highlight what we have found to be the most popular and well-received itineraries for travelers to Lisbon with a variety of specific interests.
Explore Portugal Your Way: Customizable, Tailor-Made Trips for Your Dream Adventure!
If you're looking to explore Portugal at your own pace, we have got you covered. Our team of specialists will work with you to create a custom-made trip that suits your preferences and budget. Whether you want to indulge in the local cuisine, explore the historic cities, or soak up the sun on beautiful beaches, our tailor-made packages offer the flexibility and freedom to discover the highlights of Portugal at your own pace. So why wait? Contact us today and let us help you plan an unforgettable trip to Portugal!