Lisbon's Historical Neighborhoods
Lisbon, Portugal has long been a coveted European destination topping the wish list of many world travelers' must-visit locales. And for those who have already been to the captivating capital of Lisbon, they have loved it so much that they often return again and again to experience the romance, beauty, culture, history, and much more all over.
In fact, we would wager that you would be hard-pressed to find any traveler who has visited Lisbon and doesn't rate it as one of Europe's coolest and most chic capitals. Lisbon, Portugal is simply lovely, and that's that. So, what makes it so lovely?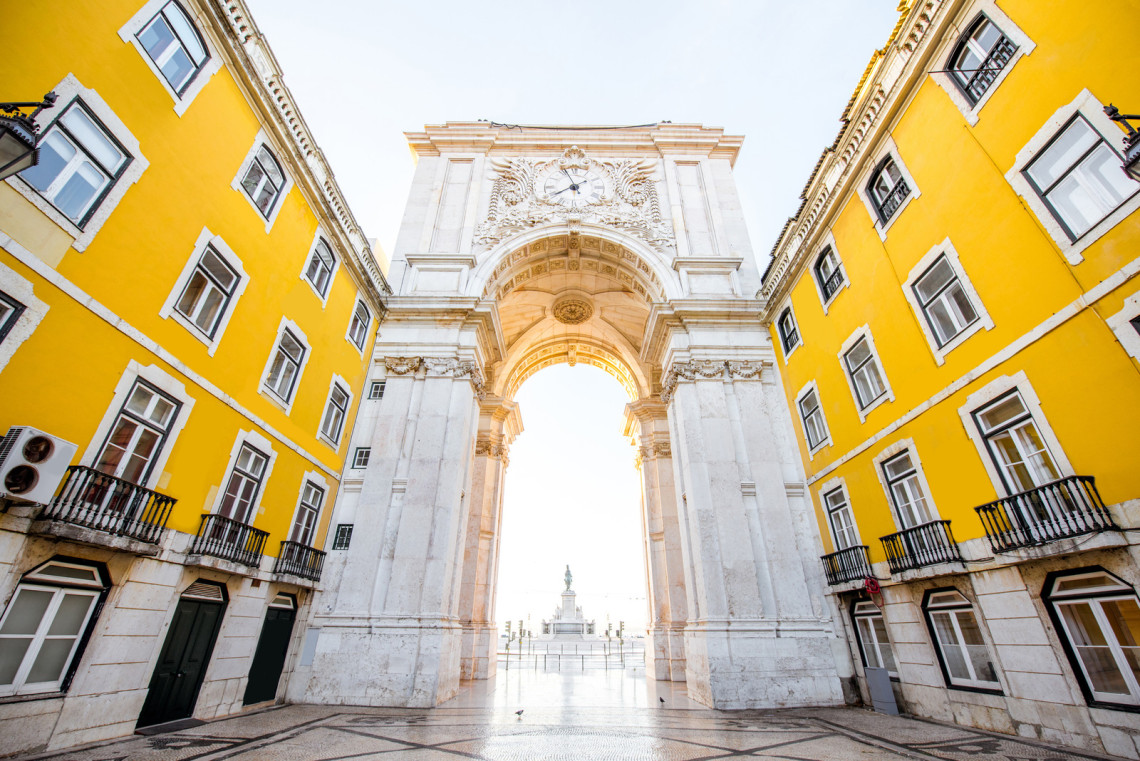 Well, scattered throughout the capital city, featuring cobblestone streets, pastel-hued houses, and a plethora of charm and character neighborhoods, each exuding its own special energy and aesthetic, with many being tucked away beyond the usual path that tourists tread. It's almost like a glorious and magical treasure hunt in a way, wandering around this mesmerizing city, knowing that around nearly every turn awaits a new and exciting niche neighborhood sure to enchant you at first sight.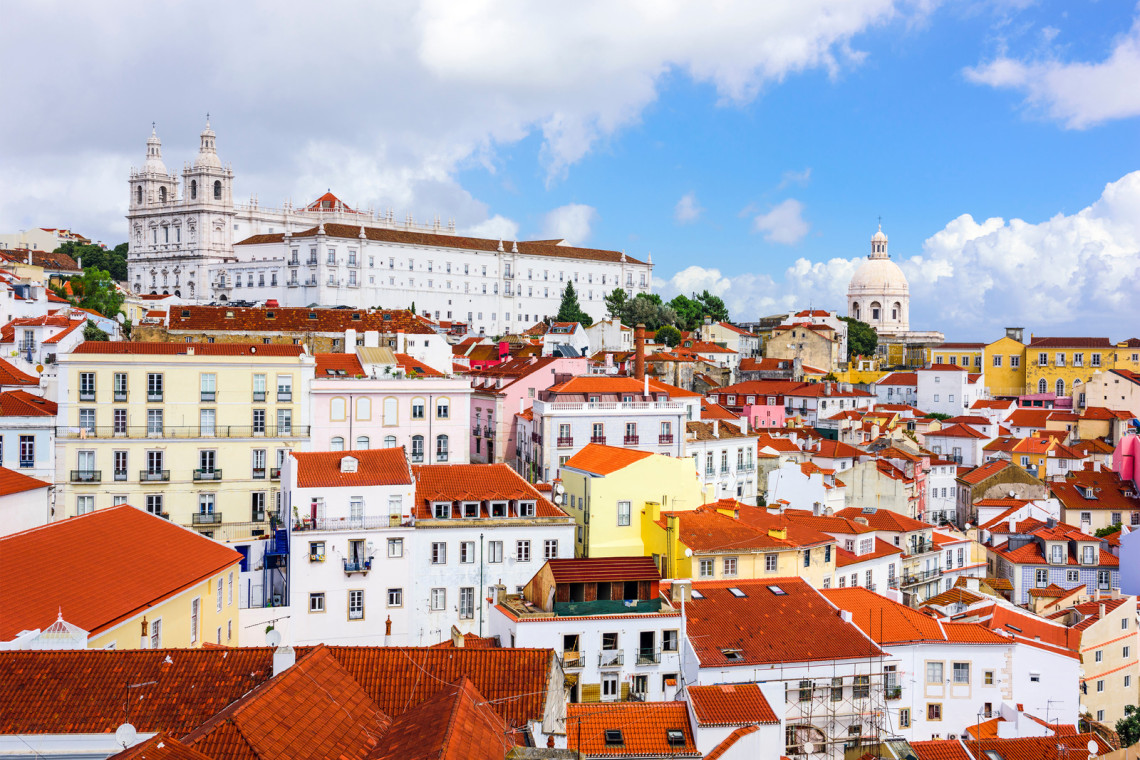 Whether you're looking for boutique shops to browse for that perfect souvenir, you are hoping to step back in history surrounded by time-honored architecture and traditions, or you are simply looking for that perfect spot for post-sunset drinks, there is certainly a Lisbon city neighborhood that has your name on it!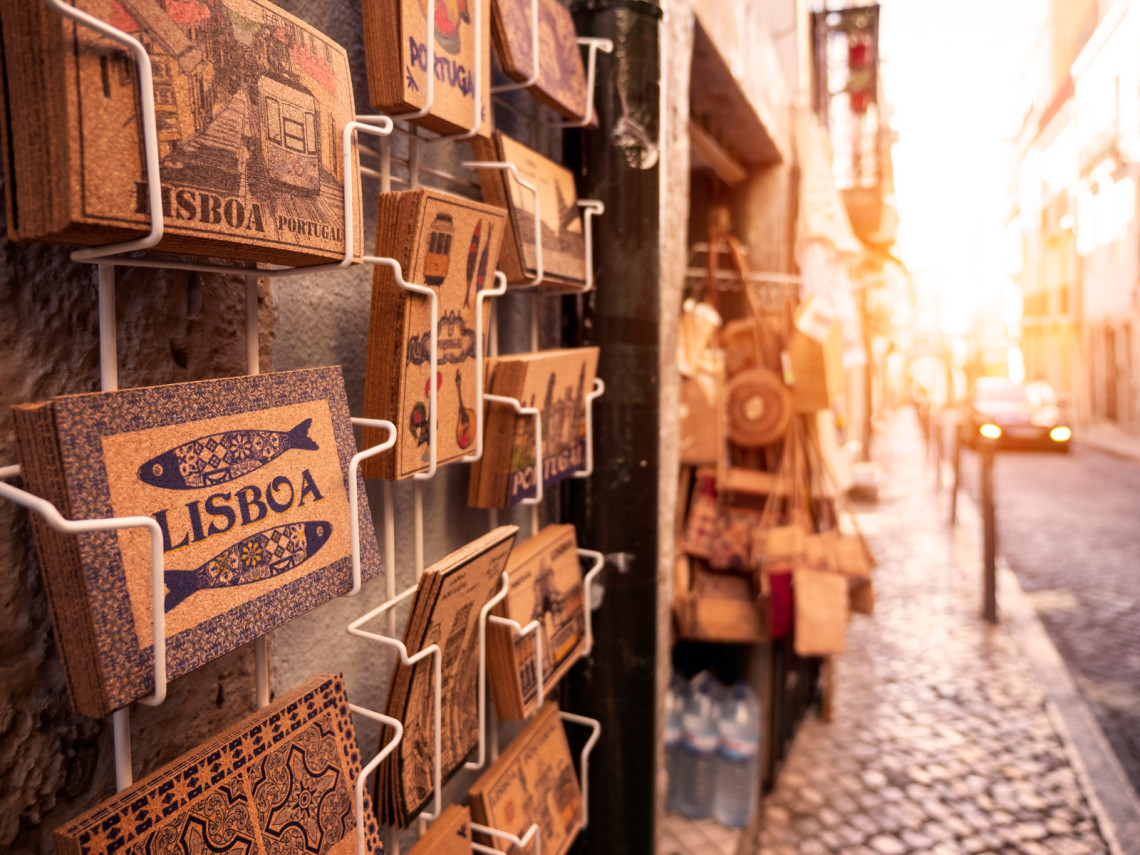 You could definitely say Lisbon has it all! So, wondering which neighborhood is known for what? That's an excellent question, as there are so many nooks and crannies and niche neighborhoods to choose from — each so distinct and dazzling in its own right! To make things easier for you on your Lisbon travels, we have come up with a guide that highlights the hippest and most beloved districts in Lisbon.
Lisbon, Portugal Neighborhoods: All About Alfama
Europe's oldest neighborhood is Alfama, so it will come as no surprise that strolling around its streets conjures images of the epitome of all you've ever imagined a historic neighborhood would be: cobbled lanes, narrow alleyways, medieval churches, and more. And awaiting you at the top of — and even en route up — the myriad hilly streets that wind their way through the Alfama area are astonishing viewpoints sure to awe and inspire.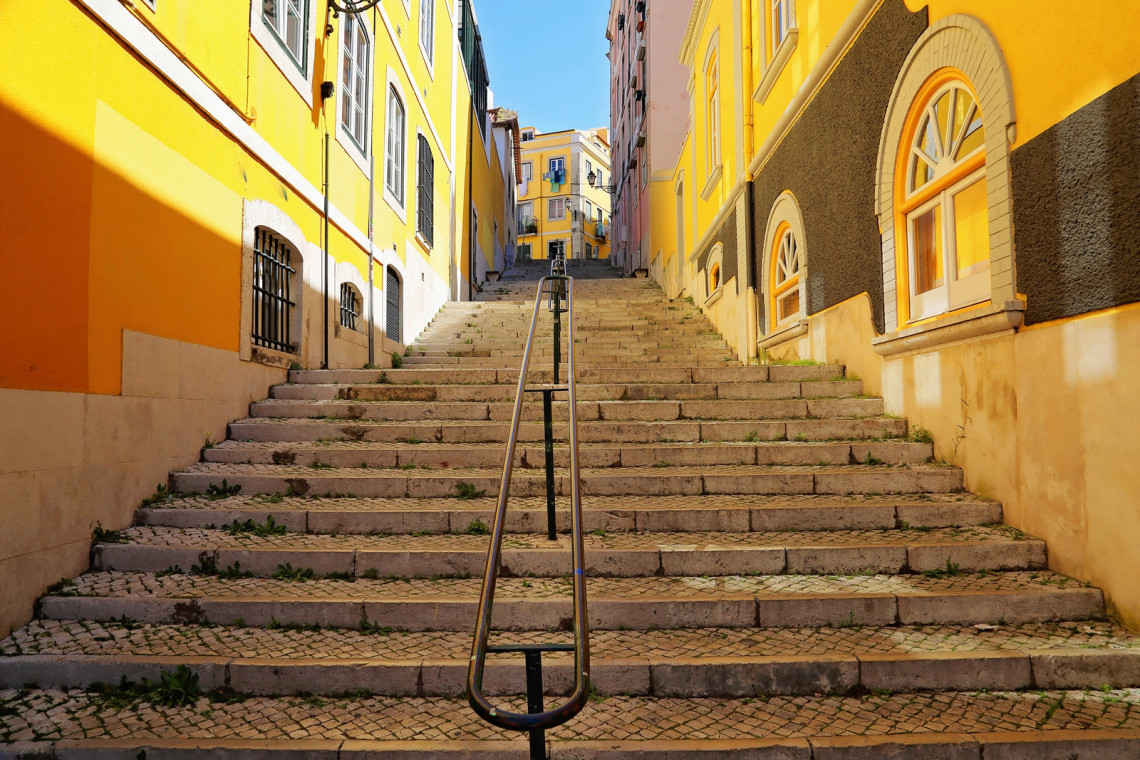 And did you know that this ancient fishing village of Alfama is also the birthplace of fado, the famed musical style that has become the symbol of Lisbon and Portugal?! It's true! And there is simply no better place to experience this highly sentimental genre of music loaded with ''saudade'' (loosely translated as a wistful longing for something lost or far away), much of which pays homage to the Portuguese homeland.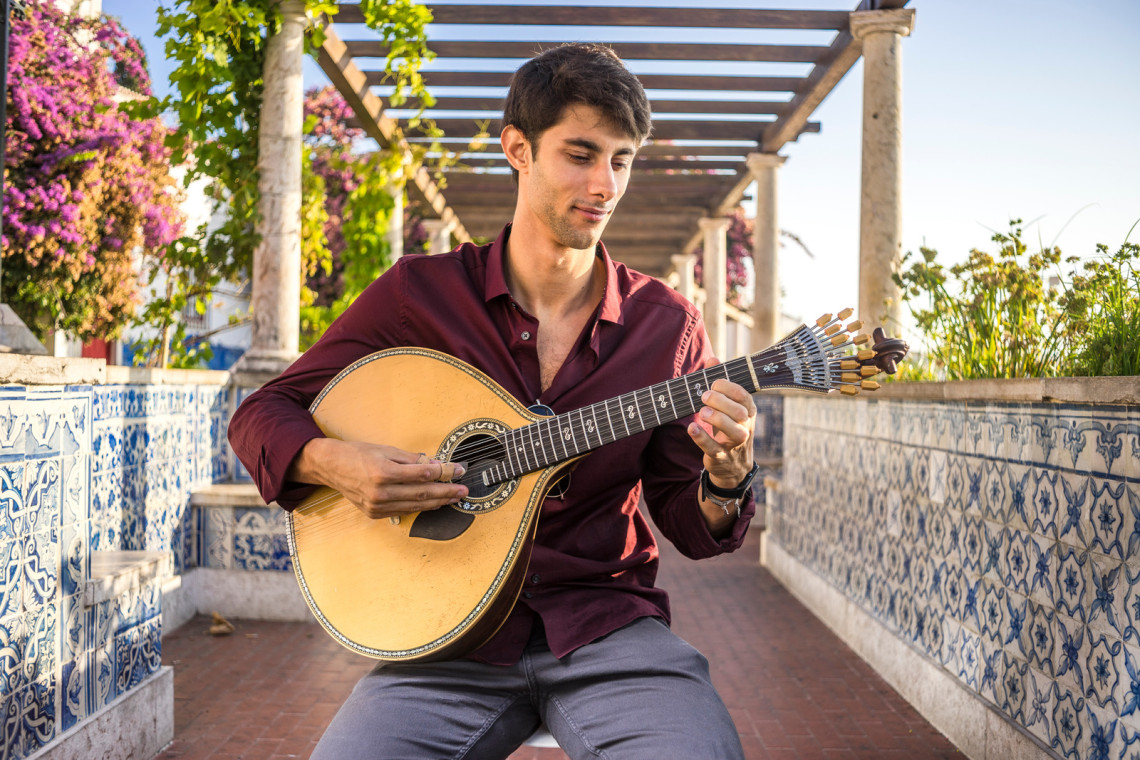 But there's even more than fabulous fado to attract you to Alfama, as this Lisbon neighborhood also is home to a wide array of popular Lisbon attractions, including the São Jorge Castle, the Sé Cathedral, the Santo Estevão church, the Mosteiro de São Vicente de Fora, the Santa Luzia viewpoint and many more.
Lisbon, Portugal Neighborhoods: What's This Buzz About Bairro Alto?
When we think of Bairro Alto, one word comes to mind: Boho! Also known as the Bohemian Quarter, Bairro Alto is where everyone wants to be on a Saturday night — then well into the wee hours of Sunday morning, too! Simply put: If you want to be a part of the Lisbon nightlife scene, Bairro Alto is where you should head once Friday rolls around and you become weekend ready!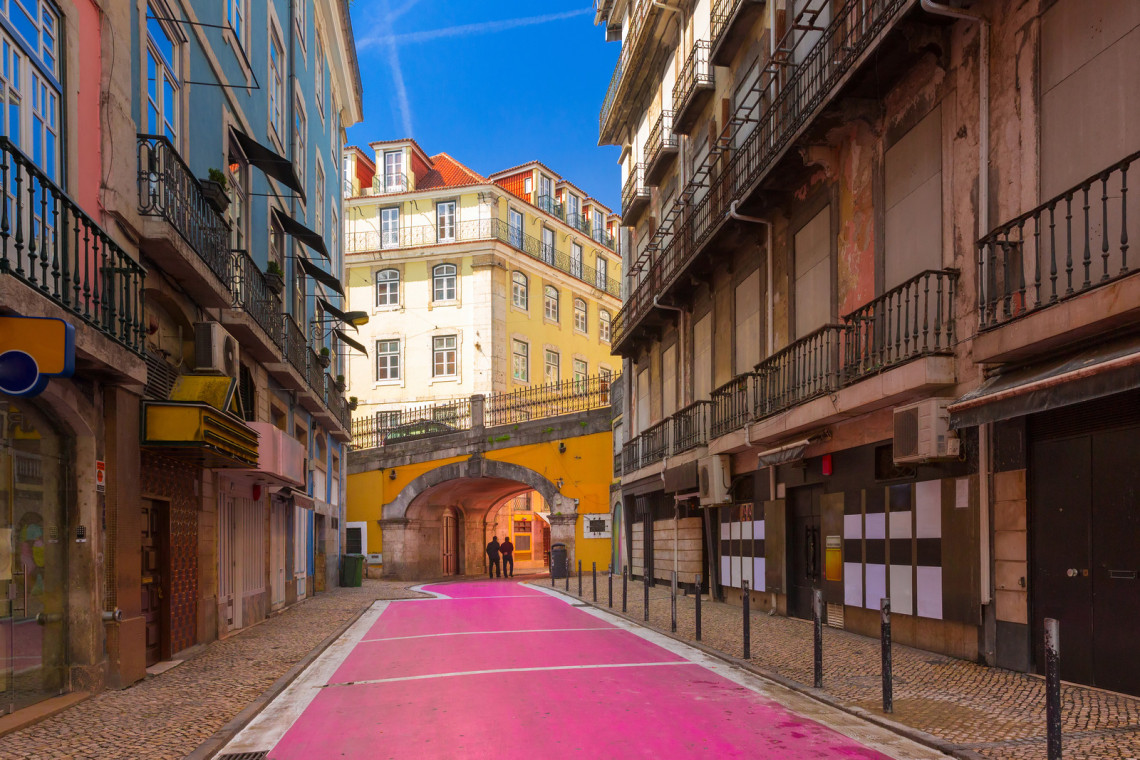 Established in 1513, this hilly Lisbon neighborhood is really happening, filled to bursting with lively bars, amazing local restaurants, and even authentic fado houses. Vibrant and energetic, and exuding a distinctly glorious bohemian vibe, the Bairro Alto area is definitely one of the coolest places to visit in Lisbon city during your Lisbon travel.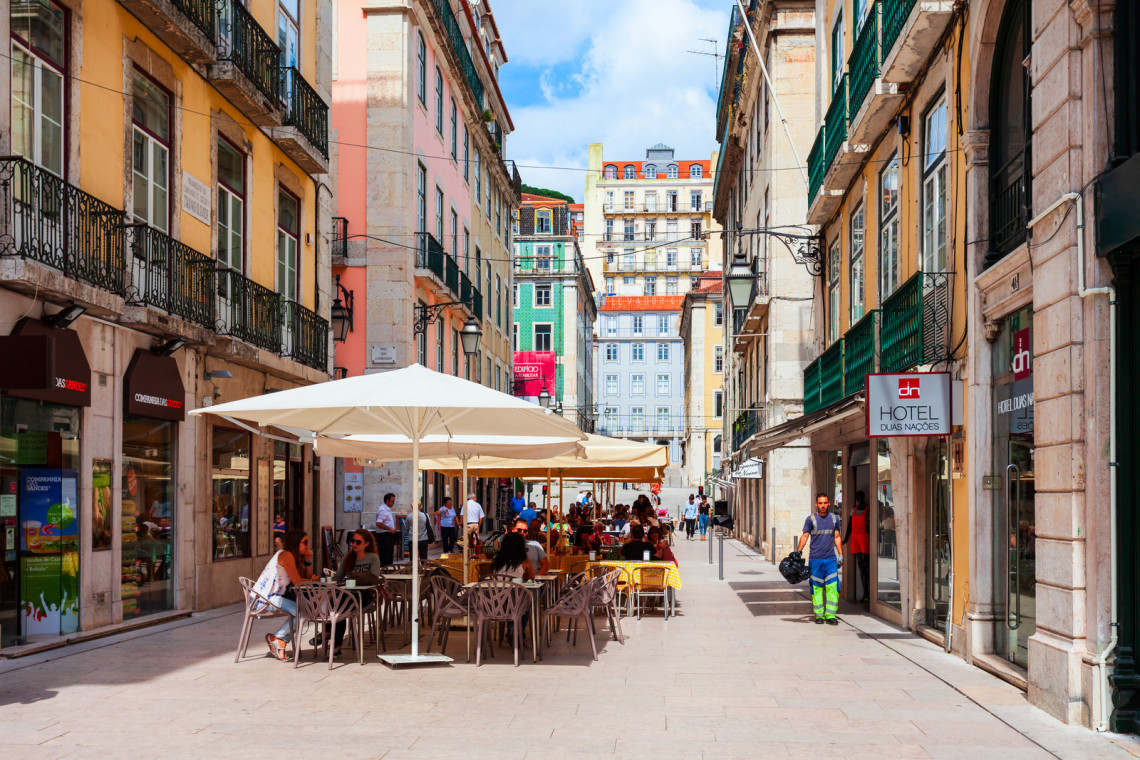 While this slice of paradise is a peaceful and culture-filled, almost deceptively sleepy village during the day, do not be fooled! As soon as the sun goes down, the party begins! So bring your best little black dress and dancing shoes and get ready to bring it in Bairro Alto!
Are you already in love with Portugal? Take a look at our stress-free packages that allow you to book your ultimate Portuguese adventure. All our packages are carefully curated by our team of local Portuguese experts so that you don't need to worry about any details - just enjoy your trip!

Lisbon, Portugal Neighborhoods: Why Choose Baixa - Chiado?
One of the most tourist-friendly and popular neighborhoods in Lisbon, Baixa-Chiado is the home of some of the capital city's main attractions. The historical center, for instance, which is also known as the Baixa Pombalina, can be found here. Comprised of the famous Rua Augusta, where the city's main landmarks, shopping, and dining opportunities can find their homes, this neck of the woods is a must-visit during your Lisbon travel for sure.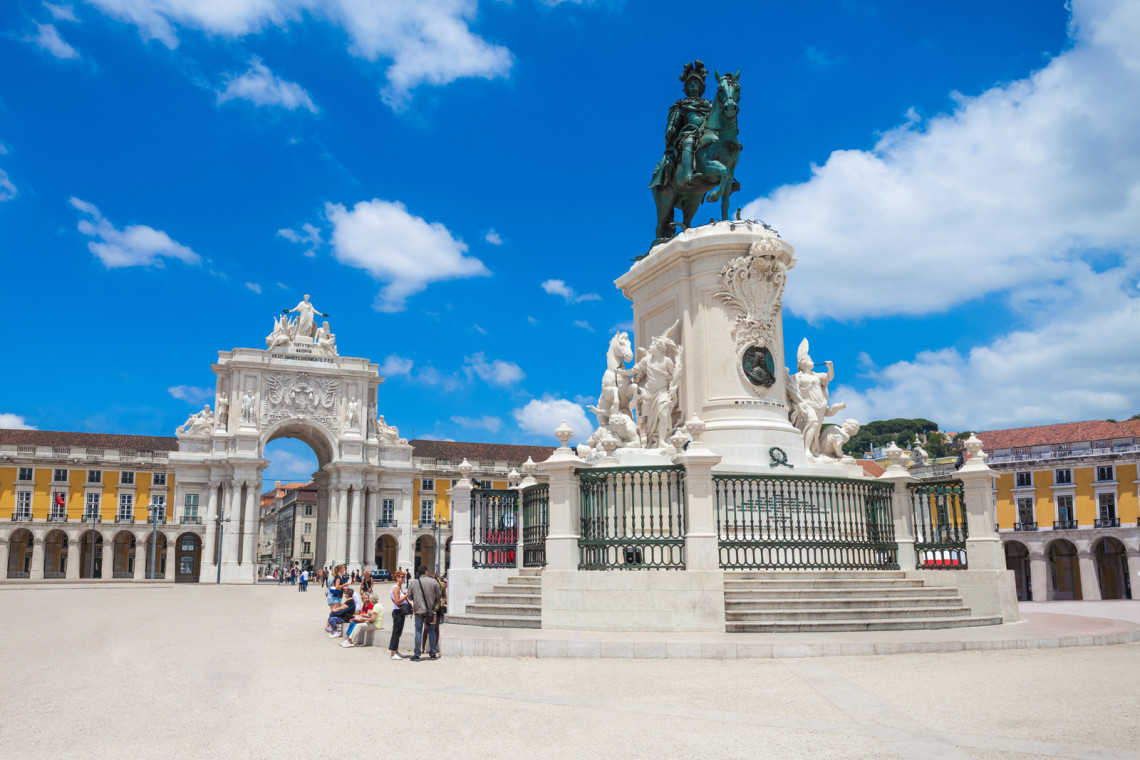 Another fun historical fact is that the Baixa Pombalina actually owes its name to Marquês de Pombal, who was responsible for the reconstruction of the area following the devastating 1755 Lisbon earthquake. Back then, the reconstruction of the city was based on a set of straight and perpendicular streets arranged around a central axis formed by Rua Augusta.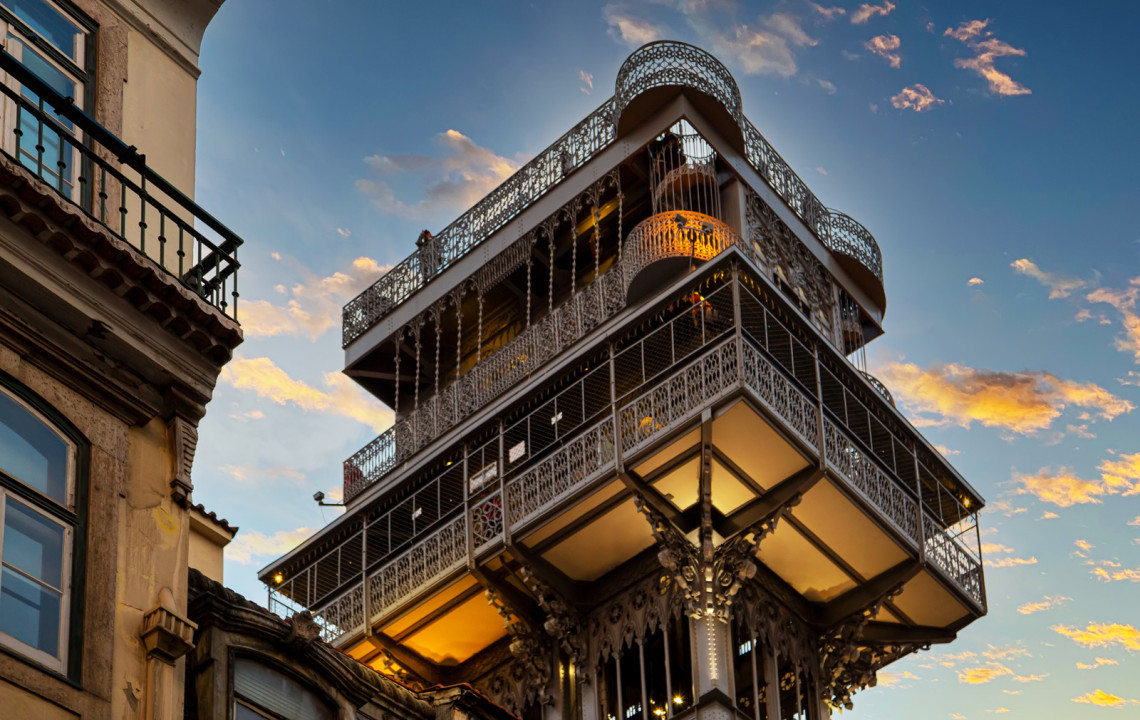 While there are too many amazing attractions to mention here, one absolute must site that you have to visit as you travel to Lisbon is the Santa Justa lift, a wrought-iron elevator built in 1902 by Raoul Mesnier du Ponsard, who happens to be the very same architect behind the iconic Eiffel Tower in Paris! The lift takes visitors up 148 feet, where they can enjoy an outstanding and unmatched aerial perspective looking out over Lisbon's main historical neighborhoods.
Lisbon, Portugal Neighborhoods: Alluring Alcântara
Alcântara is a neighborhood nestled on the riverbank between Lisbon's downtown and Belém districts. Here, visitors to Lisbon can stroll along the dock known as Docas de Santo Amaro, which is filled with a great variety of bars and restaurants, and more.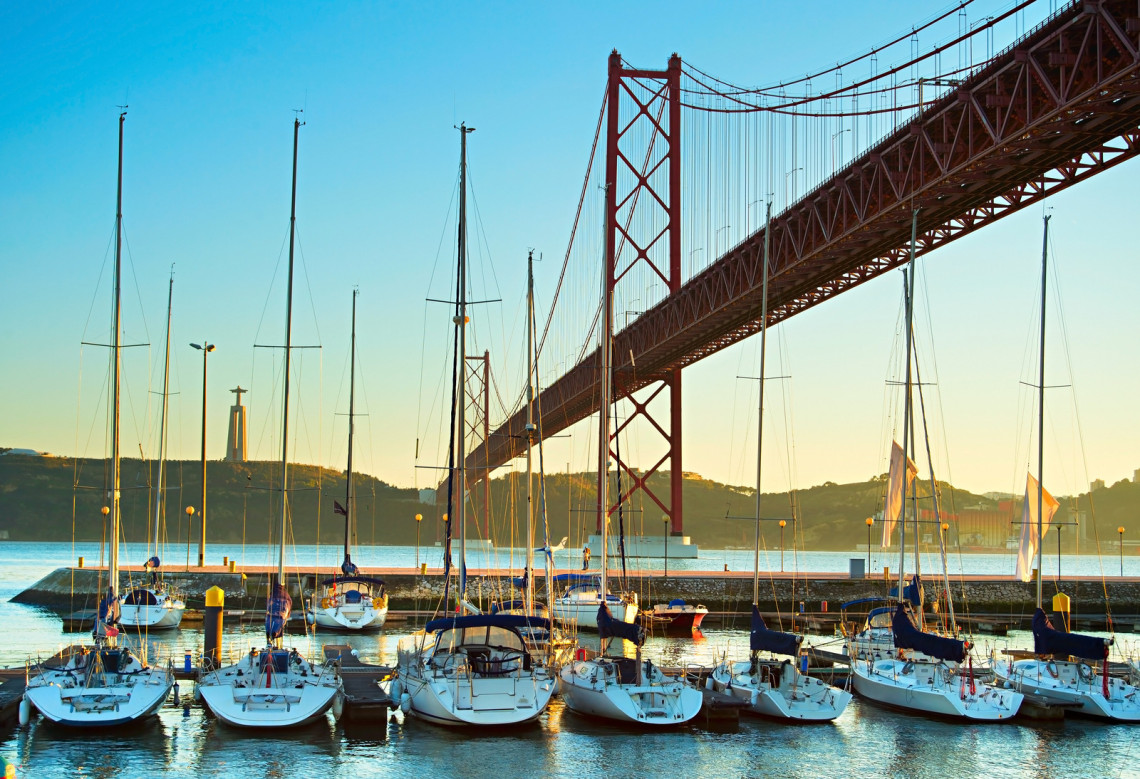 Lisbon, Portugal Neighborhoods: Praise for Príncipe Real
If you like all things trendy, then Príncipe Real is your perfect fit. Chic, grand, stylish — and dare we even say posh — this enclave of Lisbon exudes an air of sophistication. Think of it as the Beverly Hills of Lisbon and you will get a bit more of the idea of what we mean. Expensive? For sure? Classy? The classiest! This all makes sense, after all, as its actual name translates as "Royal Prince"!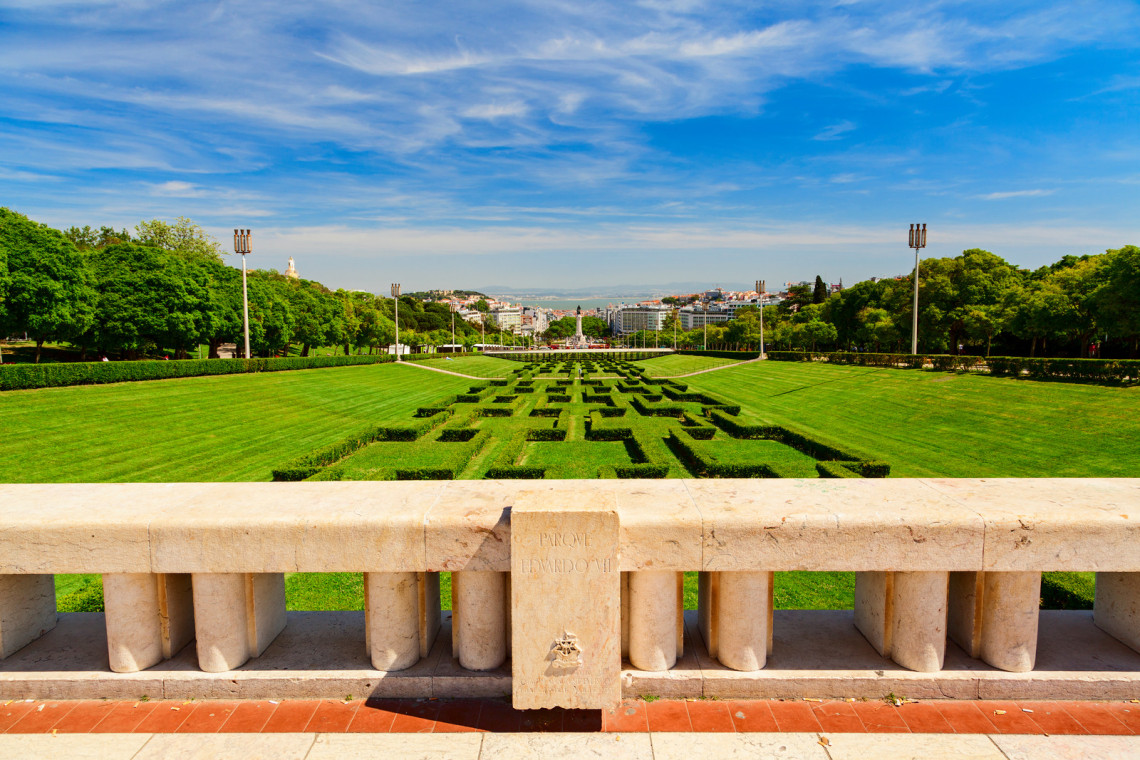 And if thinking of shopping perks your ears up, head to Lisbon's Avenida da Liberdade, where you will find only the highest tier of trends and styles (think designer clothes galore, glamour, and glitz!). You'll also find no shortage of high-class hotels and even an iconic Hard Rock Cafe. So, after strolling down this acclaimed Avenida (avenue) and shopping til you drop at Burberry, Armani, and more, you can look forward to an afternoon drink among the tree-lined lane to people watch the beautiful ones as they bedeck themselves in only the poshest attire and accessories!
Lisbon, Portugal Neighborhoods: Beautiful Belém
The Belém neighborhood is the area of Lisbon city where you find many of its most iconic historical monuments, all of which are dedicated to the Portuguese Golden Age (also known as the Discoveries Age). This name makes sense, as it was from these very banks on the Tagus River that Vasco da Gama and other navigators set forth on their journeys of discovery that led them to new territories.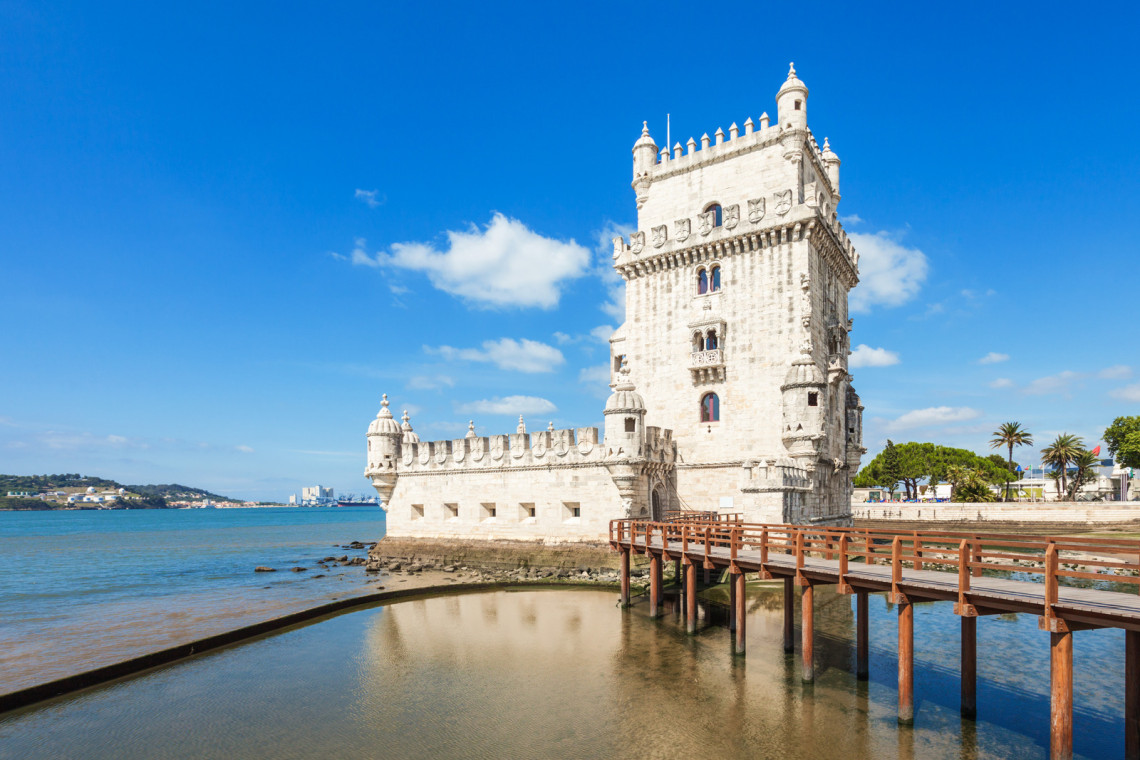 So, what else can you look forward to seeing in Belém during your Lisbon travel? You can visit the Tower of Belém and the Monastery of Jeronimos, considered by UNESCO a World Heritage site, as well as the Monument to the Discoveries.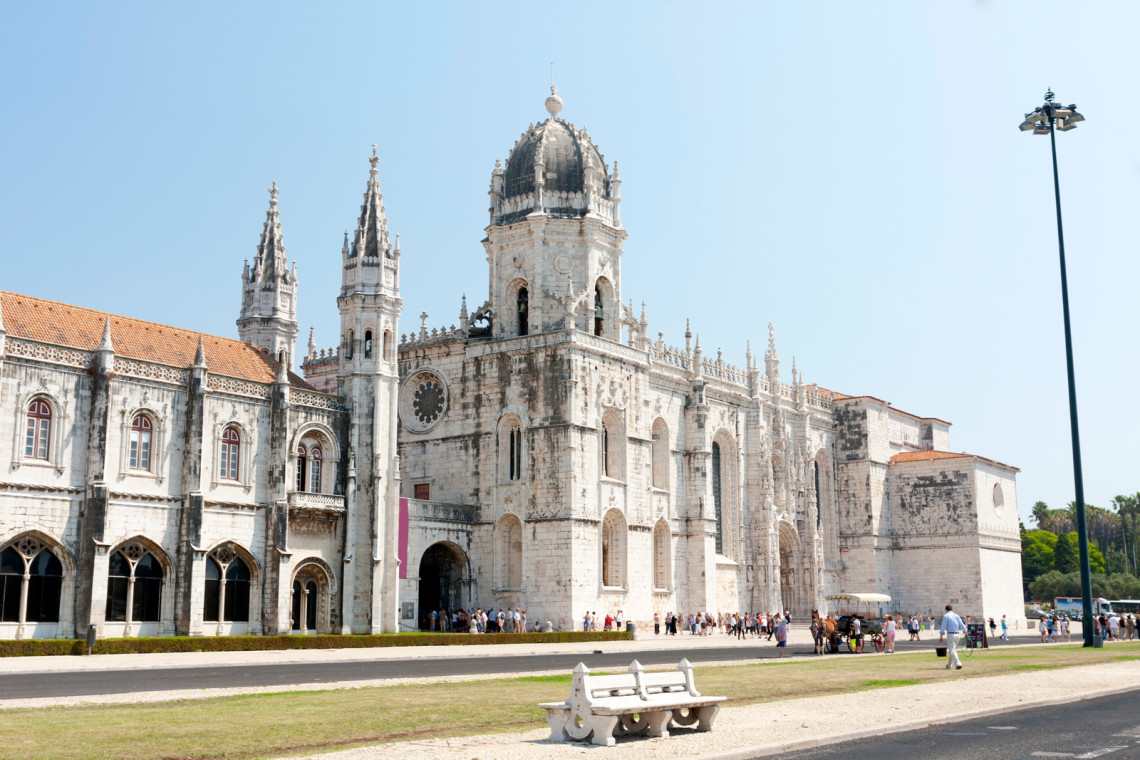 And after walking around and experiencing all of the amazing history and culture in this outstanding area, you will have worked up an appetite. The great news is that Belém is known for its iconic pastries!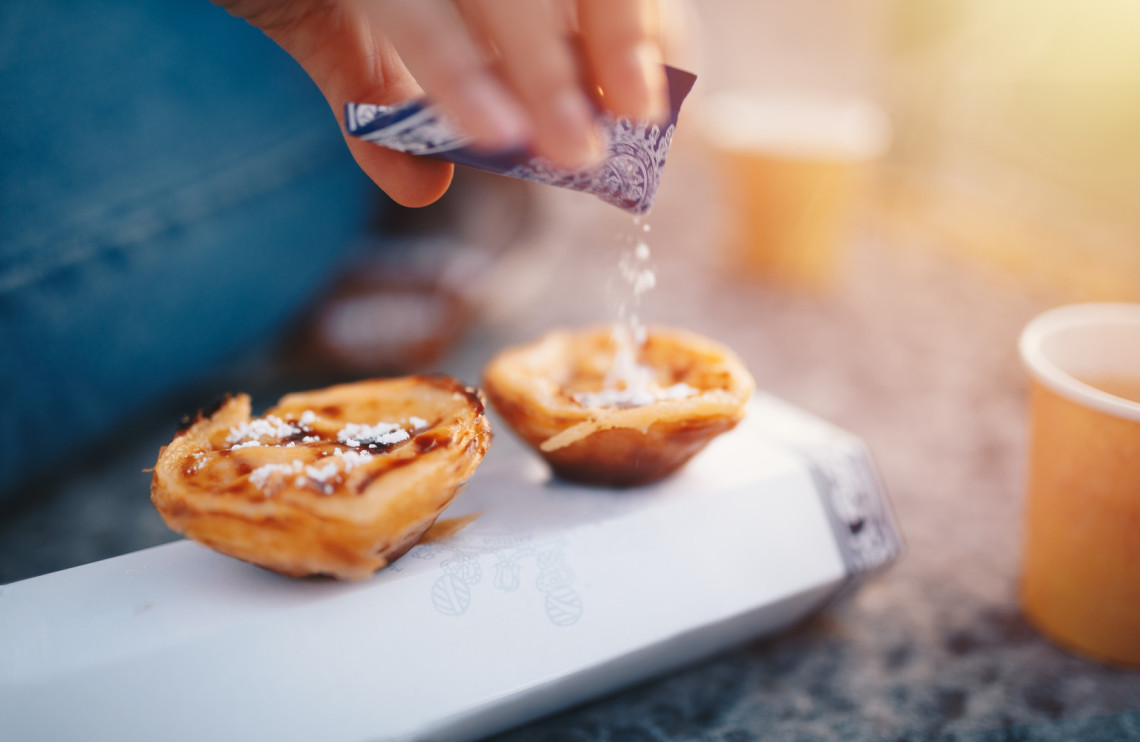 Just head to the Old Belem Confectionery, better known as Pastéis de Belém, where you can find these famous delicacies in their most authentic style. Just be warned: You will most likely find a line (sometimes stretching out the door!), as no one can resist these particular world-famous sweets - Pasteis de Nata with the confectionery's original cream (the recipe of which still remains a secret to this day).
Customize Your Lisbon Neighborhood Explorations
After reading about how many amazing and diverse Lisbon neighborhoods await your exploration, you will certainly want to come and see them all for yourself. We at Portugal Getaways are here to help make that trip a reality and go one step further by making your Lisbon travel a dream vacation catered to you.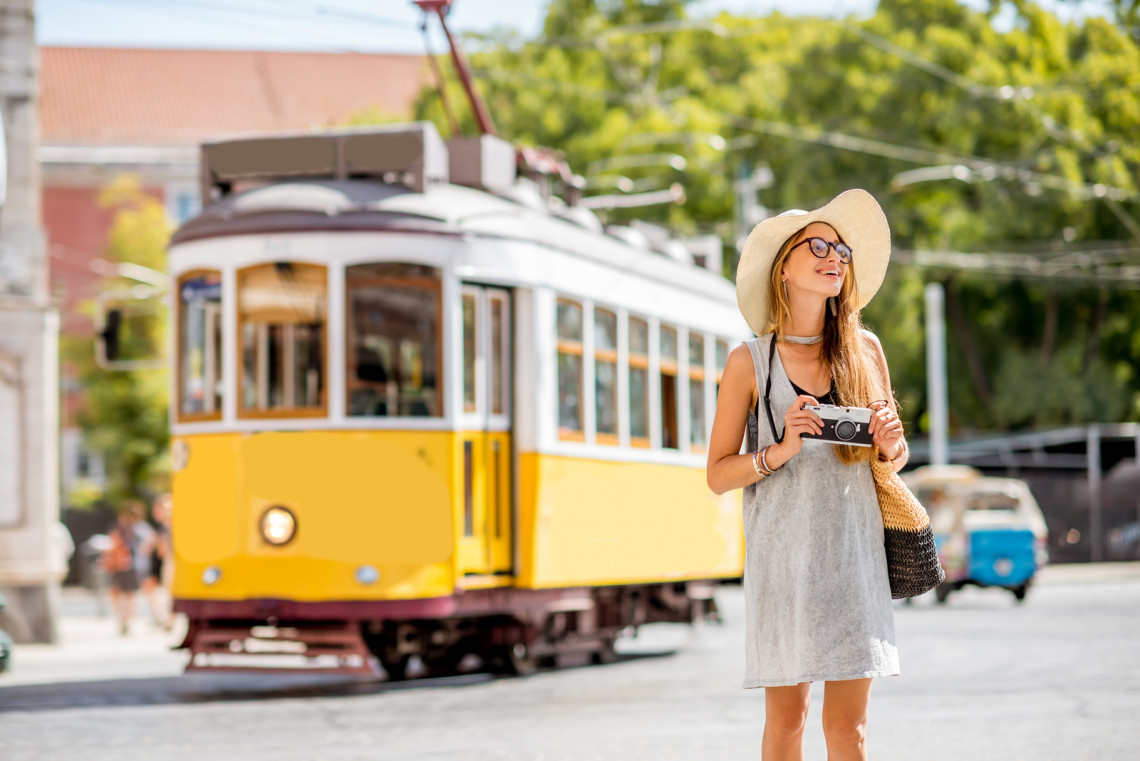 Whether you choose among our ready-made Lisbon travel packages and Lisbon special deals or want an even more individually planned itinerary, we can help make that happen and are sure your jaunt through Lisbon's loveliest neighborhoods will delight and inspire you.
Explore Portugal Your Way: Customizable, Tailor-Made Trips for Your Dream Adventure!
If you're looking to explore Portugal at your own pace, we have got you covered. Our team of specialists will work with you to create a custom-made trip that suits your preferences and budget. Whether you want to indulge in the local cuisine, explore the historic cities, or soak up the sun on beautiful beaches, our tailor-made packages offer the flexibility and freedom to discover the highlights of Portugal at your own pace. So why wait? Contact us today and let us help you plan an unforgettable trip to Portugal!