Lisbon Is A Destination Of Dreams
Lisbon is a postcard-perfect paradise of cobbled alleyways, ancient white-domed castles, and fairytale palaces overlooking the Tejo River. Capped by a collection of unbelievably beautiful historic landmarks and medieval castles, Portugal's capital city of Lisbon will instantly woo you, and have you hankering for a quick return.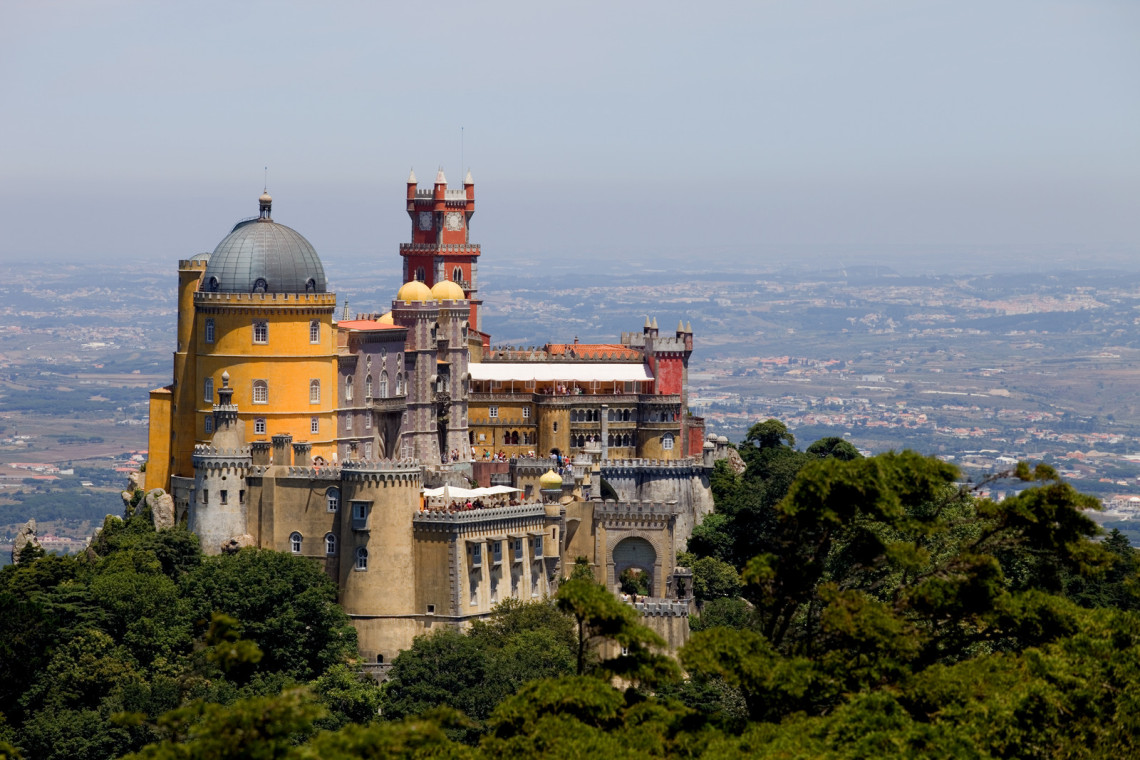 Now, back to those palaces… the capital city of Lisbon's magnificent palaces ooze romance and take us back to a distant time in history, one when Lisbon. Portugal was the heart of the Portuguese Monarchy regime. Nowadays in Lisbon, Portugal, the kings and queens may have disappeared, but their extravagant and luxurious palaces are still among the capital's most sought-after attractions -- and for a good reason.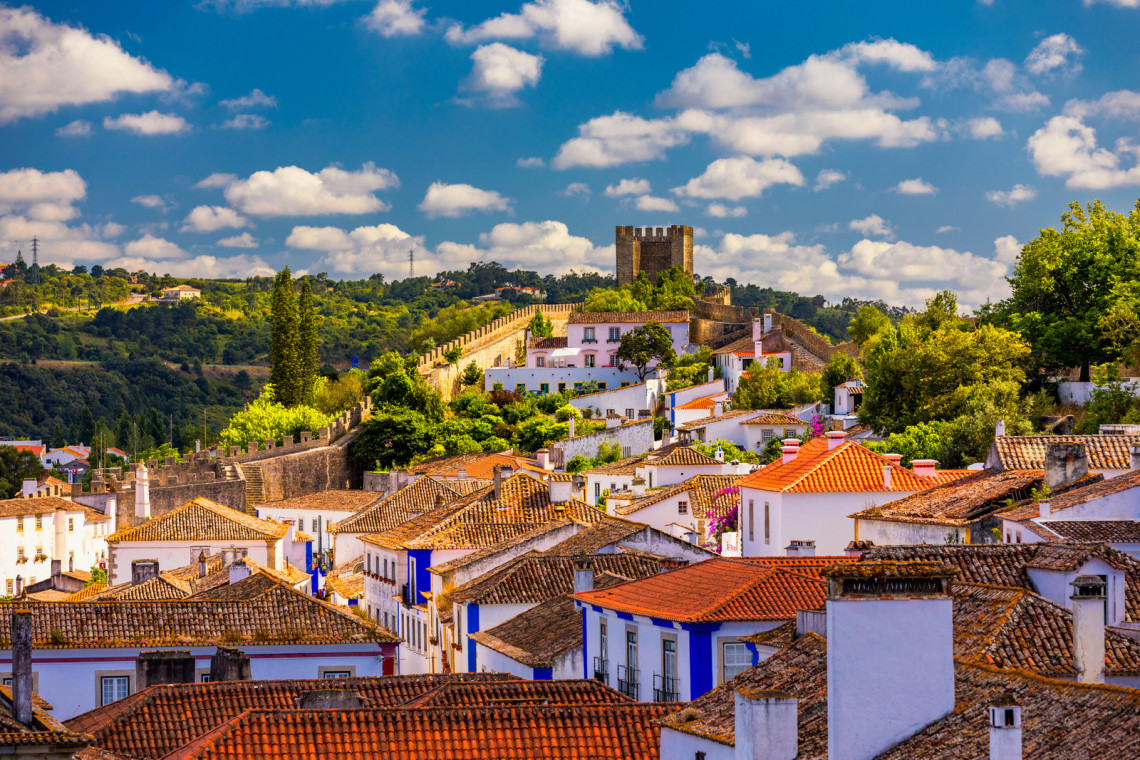 Even before Portugal's capital city of Lisbon became the center of the world during the Discoveries Age, it was always one of the most revered and coveted cities in the world due to its privileged and strategic position, as well as its great amount of useful natural resources. From the Moors to the Visigoths to the Romans, Lisbon saw them all fall, each leaving behind ancient defense castles with great aesthetic value, plus strong influences having formed what has now become the lisboeta cosmopolitan culture.
And which castles, in particular, are the best of them all? We knew you would be wondering, so without further ado, here are our picks for our 3 favorite castles and palaces in Lisbon, Portugal, and its surrounding vicinity.
Pena Palace
Sintra, the capital's lesser-known and highly underrated neighboring area, is considered to be one of the most beautiful cities in the entire country of Portugal, and for good reason. The cultural landscape alone of Sintra is impressive, as it is an official UNESCO World Heritage Site, featuring a unique mixture of majestic mountains, lush forests, and architecturally rich gems.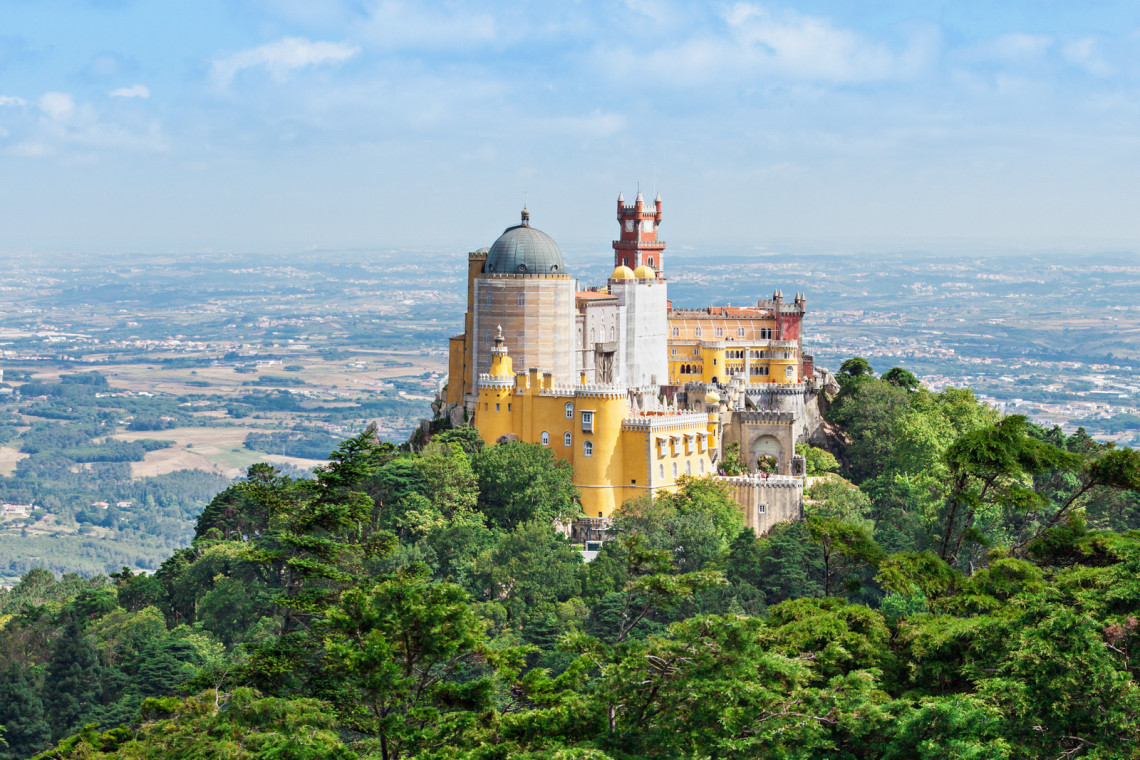 And the great news is that getting to Sintra to view this wonder is easier than you might think, with cheap flights to Lisbon being more accessible than ever, and Sintra being just hop, skip, and jump from there. But let's talk a little more about the fascinating history behind this stunning palace in Sintra, just a stone's throw from the capital city of Lisbon, Portugal.
History
In the 19th century, the mystical village of Sintra became the first center of European Romantic architecture, as King D. Fernando II transformed a monastery that was destroyed in the 1755 earthquake into an exotic castle displaying gorgeous Gothic, Egyptian, Moorish, and Renaissance architectural features. With its amazing and almost otherworldly aesthetic appeal, you could honestly say that Pena Palace is a sort of Disneyland for adults, and a paradise for lovers to boot, as this whimsical wonderland is surrounded entirely with an aura of romance and sheer magic. Perched high upon a hill, Pena Palace's ornamental buttresses, rainbow colors, and different style fusions really do resemble a fantasy land, as if it were truly a real-life Disney castle!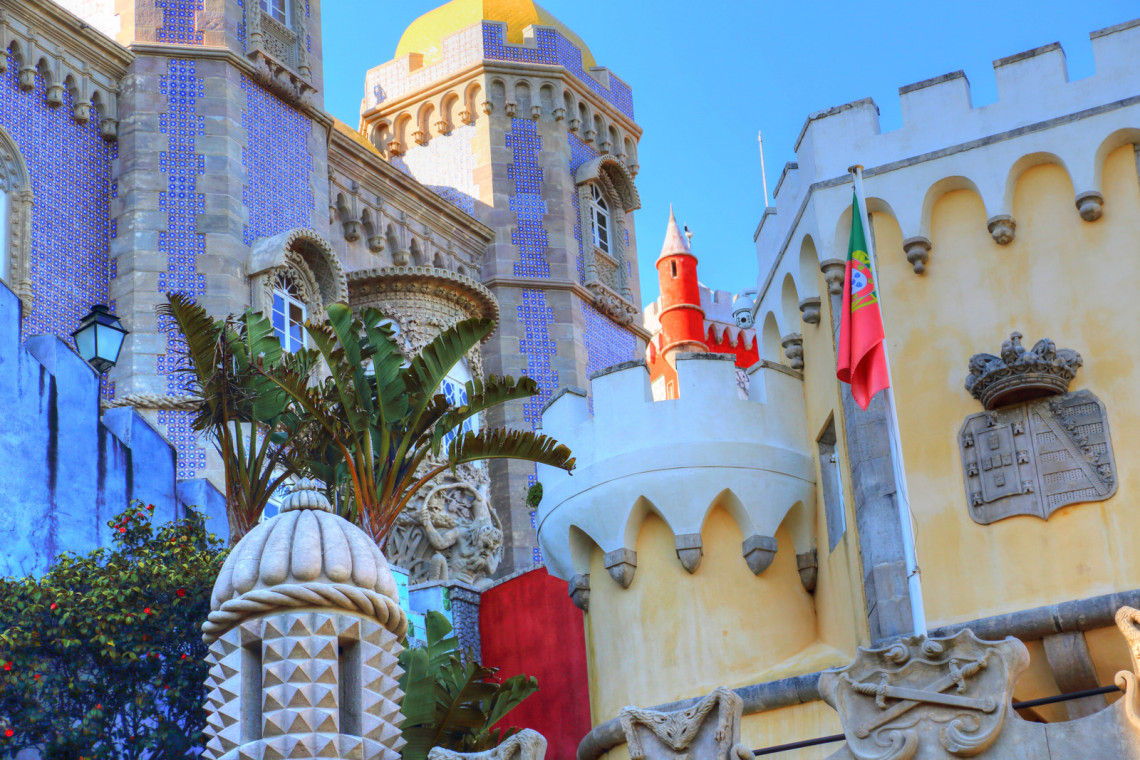 The palace's interior has been lovingly restored yet remains styled as it was when it was originally built, with each room shining bright. D. Fernando II, was indeed a visionary, as you will certainly agree as you discover the romantic gardens and parkland surrounding the palace, where fountains, watercourses, cottages, chapels, and magical paths ribboning their way through the heart of the Sintra forest capture your heart. They also make for amazing photo ops – so beautiful, in fact, that all your friends and loved ones back home will be wild with jealousy. They will surely wonder if Pena Palace is indeed a real place, as it seems to be taken from a fairytale storybook. So, after such a description of this gem located so near the capital city of Lisbon, Portugal, you will surely want to see it for yourself. Listed below is helpful information that tells you how you can do just that!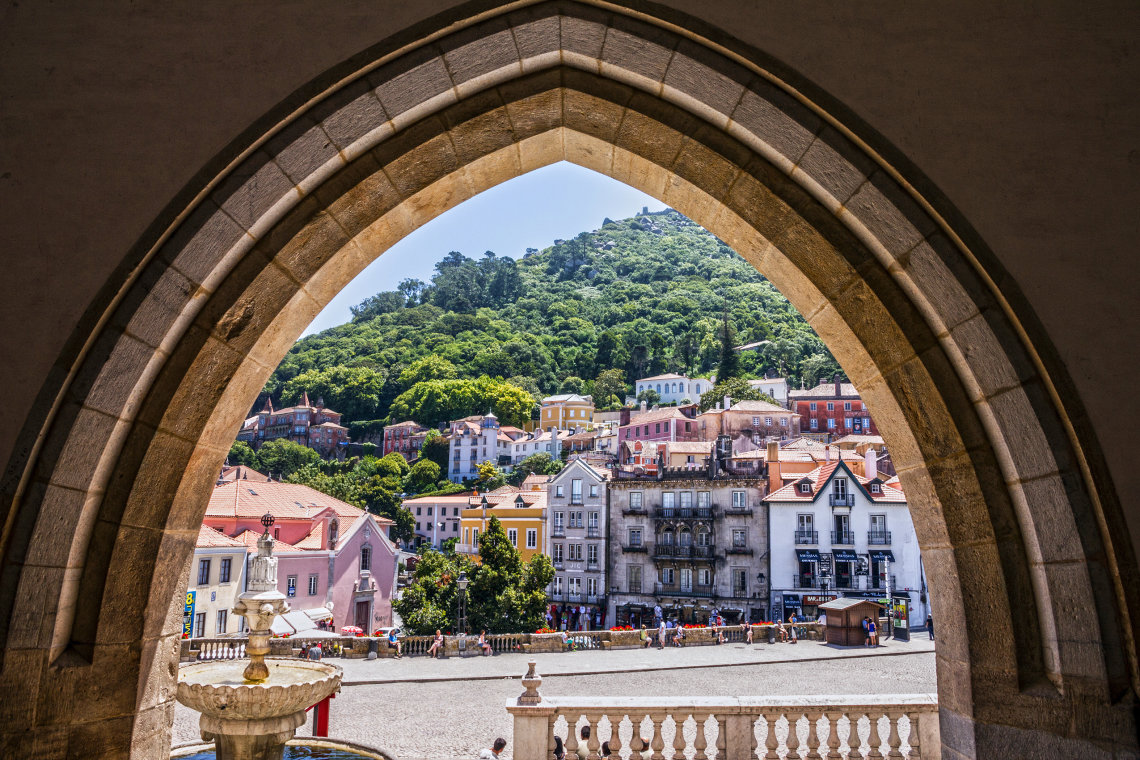 Schedules
Definitely don't skip the Pena Palace and Park, where you can get lost in a real-life fairytale filled with charm, mystery, and heavenly woods. Pena Palace is open from 9:30 am to 8 pm during its summer season (March 28-October 30), and from 10 am to 6 pm during the winter (October 31-March 27).
Related Tours and Experiences
If you are planning to visit Sintra, Portugal, and its famed Pena Palace on your own, we suggest heading to the palace's official website for further information and to purchase tickets.
Monserrate Palace
Sintra's glittering palaces and luxurious manor houses are usually surrounded by an array of astonishing gardens that reflect the architectural style of the elaborate construction itself. And while Pena National Palace may be the poster child for Portugal's romantic castles, visitors from across the globe tend to fall deeper in love with the botanical gardens of the spectacular Monserrate Palace.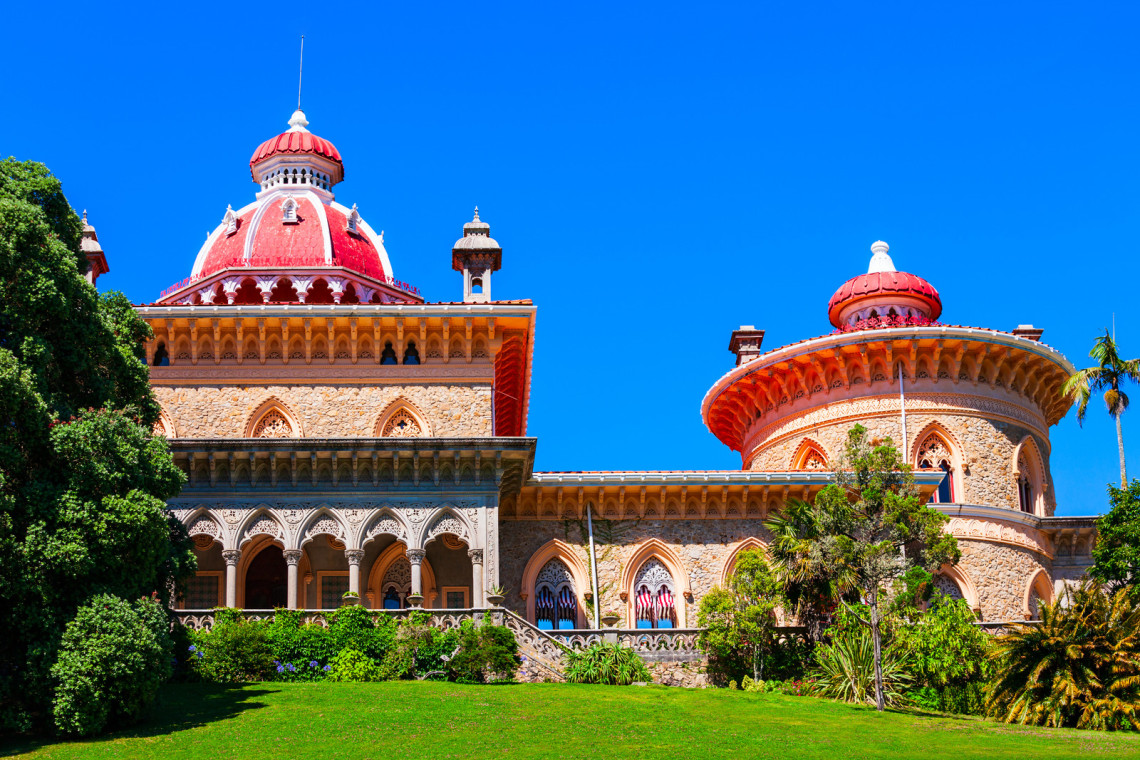 History
Not far from the beautiful and mysterious historical center of the city lies another great example of 19th-century romantic architecture. Monserrate Palace boasts a style harkening back to mid-century eclecticism, as it was rebuilt after the 1755 earthquake. This unbelievably gorgeous and romantic palace also features neo-gothic elements, as well as some Indian architectural elements, making the entire structure really stand out, like nothing ever seen before.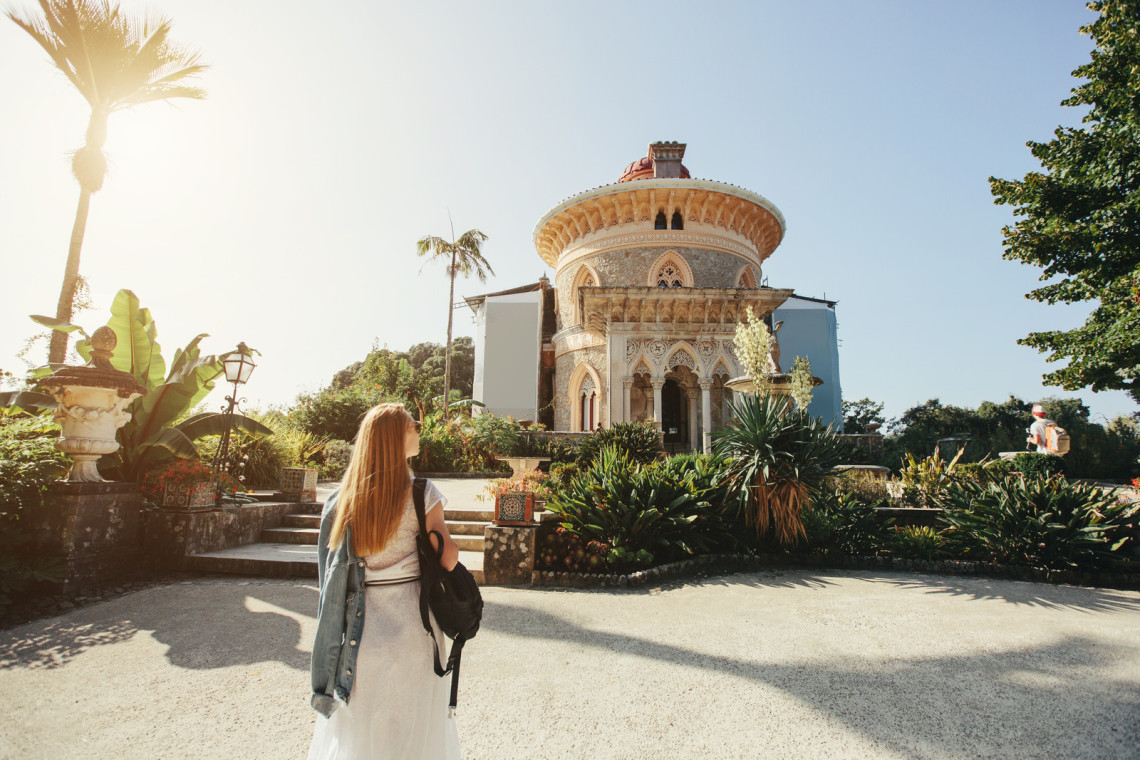 The estate of Monserrate was first rented by Gerard de Visme, a wealthy Englishman who built a neo-Gothic style house on its land. As time went by, the house fell victim to the times, and in 1863, the new owner Francis Cook -- who was given the title of Viscount of Monserrate by King D. Luís – asked the distinguished architect James Knowles Junior to build his dream vision of a palace. What became the majestic gem that is today's Monserrate Palace is renowned for its mystical gardens, which were carefully designed by Thomas Gargil, and boast over 3,000 exotic botanical species collected from all over the world. The palace's interior decor extends seamlessly into the gardens outside, creating a perfect symbiosis of styles. The estate and the palace were bought by the Portuguese State in 1949, and are now open to the public for visitation.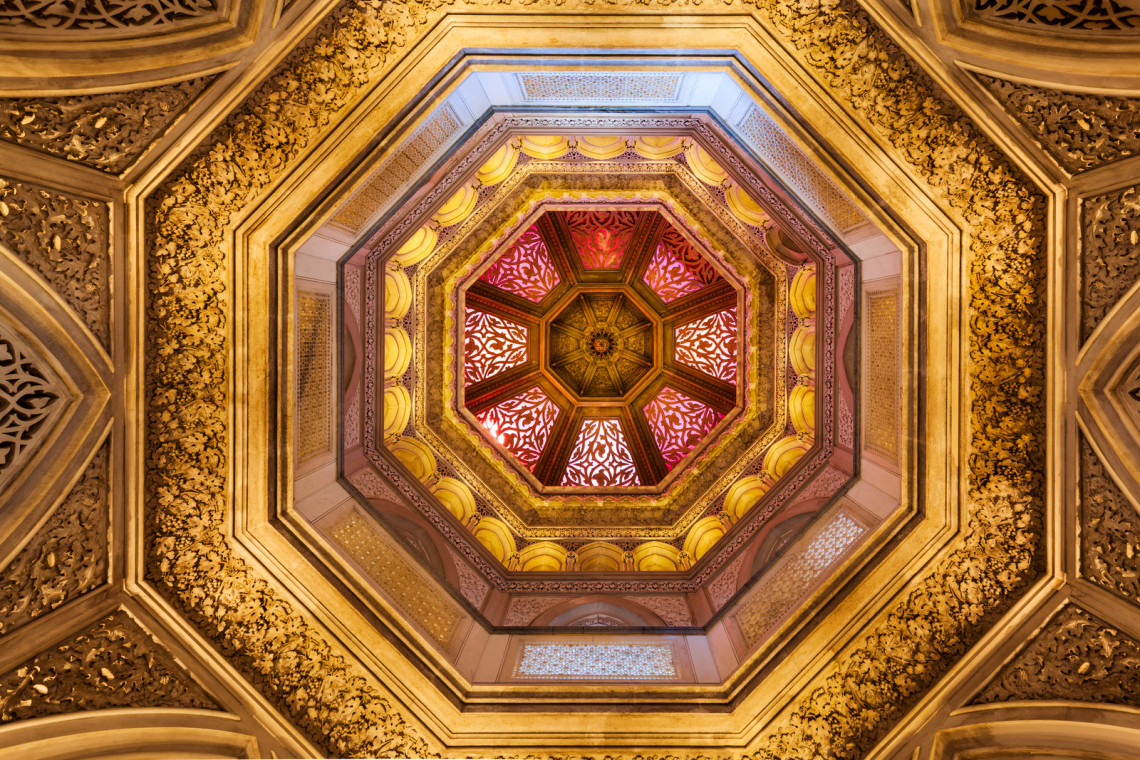 Inside the revered walls of Monserrate Palace, visitors are presented with the opportunity to get to discover all about one of the most outstanding romantic landscapes in Europe and to experience one of Portugal's richest botanical collections.
Schedules
Monserrate Palace is open to visitors between the hours of 9:30 am to 7 pm during the summer (March 28 - October 30), and from 10 am to 5 pm during the winter (October 31 - March 27).
Related Tours
If you are planning to visit the palace on your own during your trip to Sintra, Portugal, head to the castle's official website for further information and to purchase tickets.
São Jorge Castle
Perched atop one of the capital city of Portugal's famed seven hills, São Jorge Castle offers unimaginably wonderful panoramic views overlooking both Lisbon's historical and modern neighborhoods. The castle's majestic shape and mystic, ancient walls can be spotted from almost anywhere in the city, and from its ramparts, one of the most excellent views of the Alfama neighborhood, located just behind the castle, can be found. Also, this is the neighborhood where you can go to enjoy an authentic fado experience.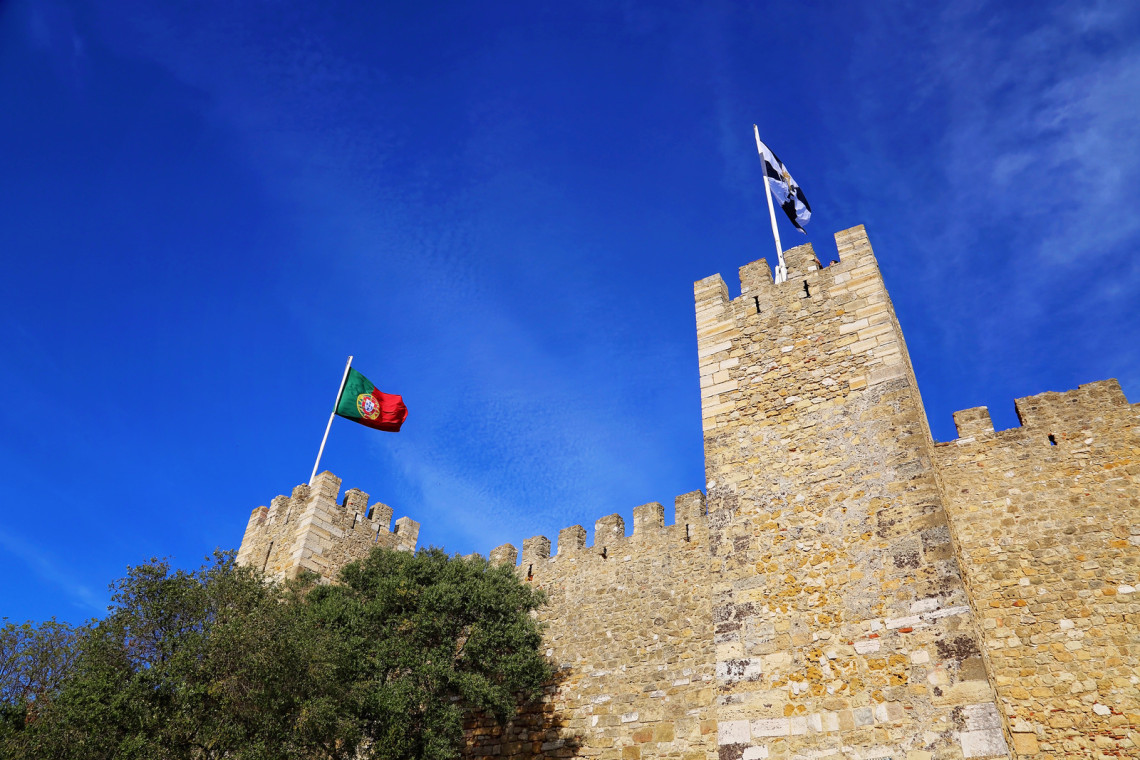 Are you already in love with Portugal? Take a look at our stress-free packages that allow you to book your ultimate Portuguese adventure. All our packages are carefully curated by our team of local Portuguese experts so that you don't need to worry about any details - just enjoy your trip!

History
The oldest parts of the castle date all the way back to the 6th century, when the Visigoths first started building a small fortress. It was not until the mid-11th century that the Moors conquered Lisbon and enlarged the castle, which they then utilized as a Moorish residence. During the reign of D. Afonso Henriques - who was the first king of Portugal - the castle was conquered (in 1147) with a little help from the northern European crusaders. It then served as a royal palace and was dubbed ''São Jorge'' to pay homage to the patron saint of England as a sign of respect and celebration of the close diplomatic relationship between the Anglos and the Portuguese back then.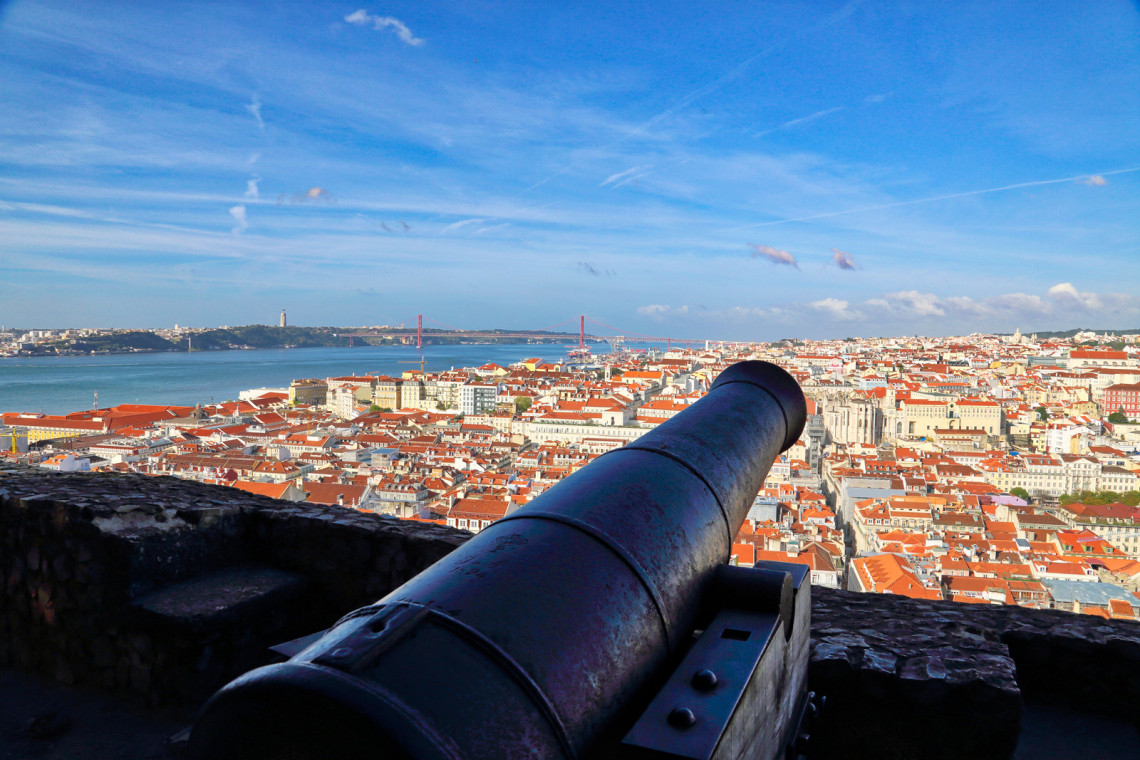 But, as nature is a strong force to be reckoned with, not even this majestic castle could survive the 1755 earthquake. However, part of it was restored in the 20th century through a project that not only rebuilt 11 of its 18 original towers and ramparts but also added a couple of peaceful gardens to the facilities, thus creating a new welcoming and entertaining space for visitors to the capital city of Lisbon, Portugal.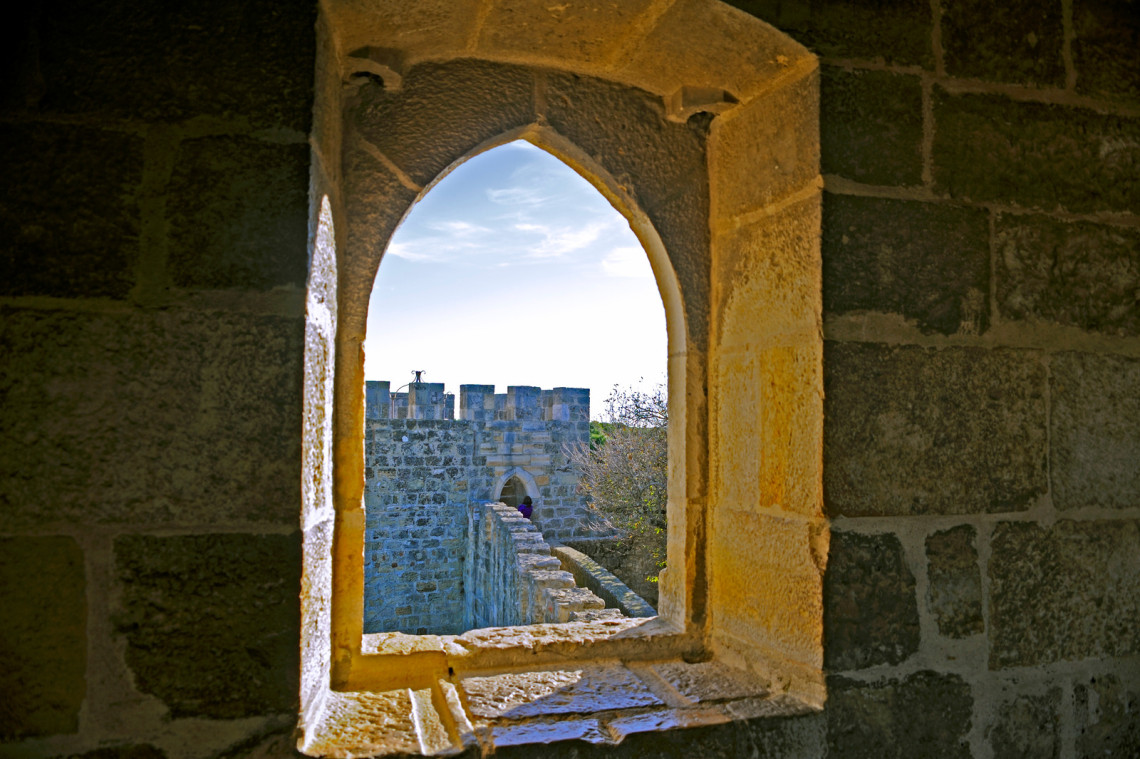 Schedules and Information
A visit to the São Jorge Castle in Lisbon, Portugal will easily fill an entire morning, and the good news is that you can choose any morning you like, as it is open for viewing every day of the week, from 9 am to 6 pm during winter (Nov. 1 - Feb. 28), and from 9 am to 9 pm in the summer (March 1 - Oct. 31).
Related tours and experiences
If you are planning to visit this magical castle in during your vacation to Lisbon, Portugal on your own, head to the castle's official website for further information and to purchase tickets.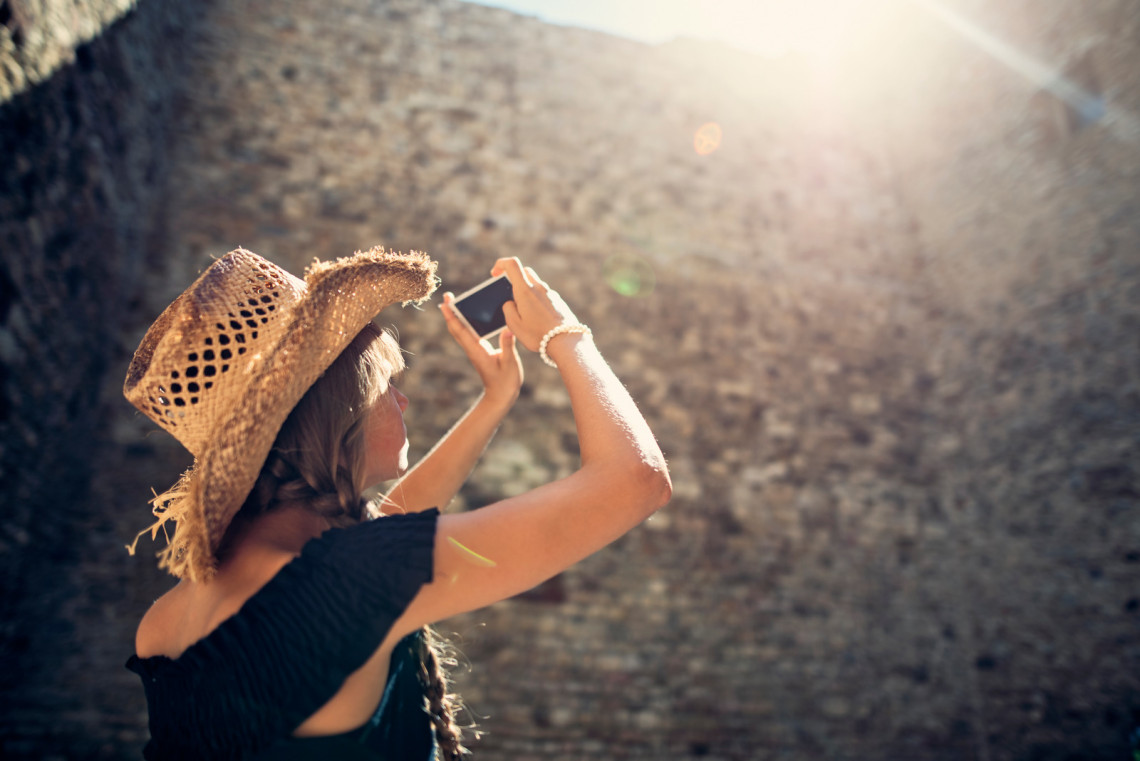 Our expert travel planners and specialists can help you create the most excellent and customized Lisbon travel itinerary, so you can use your time to simply sit back and enjoy. We even have many Lisbon travel package specials to choose from that highlight what we have found to be the most popular and well-received itineraries for travelers to Lisbon with a variety of specific interests.
Explore Portugal Your Way: Customizable, Tailor-Made Trips for Your Dream Adventure!
If you're looking to explore Portugal at your own pace, we have got you covered. Our team of specialists will work with you to create a custom-made trip that suits your preferences and budget. Whether you want to indulge in the local cuisine, explore the historic cities, or soak up the sun on beautiful beaches, our tailor-made packages offer the flexibility and freedom to discover the highlights of Portugal at your own pace. So why wait? Contact us today and let us help you plan an unforgettable trip to Portugal!