New Year's Eve at Madeira Island, Portugal
Spending a vacation on Portugal's Madeira Island is always a good idea, no matter what season or time of year, thanks to its mild, Mediterranean-like climate. In fact, its weather is so lovely and enjoyable every day that it has earned Madeira the moniker "Island of Eternal Spring".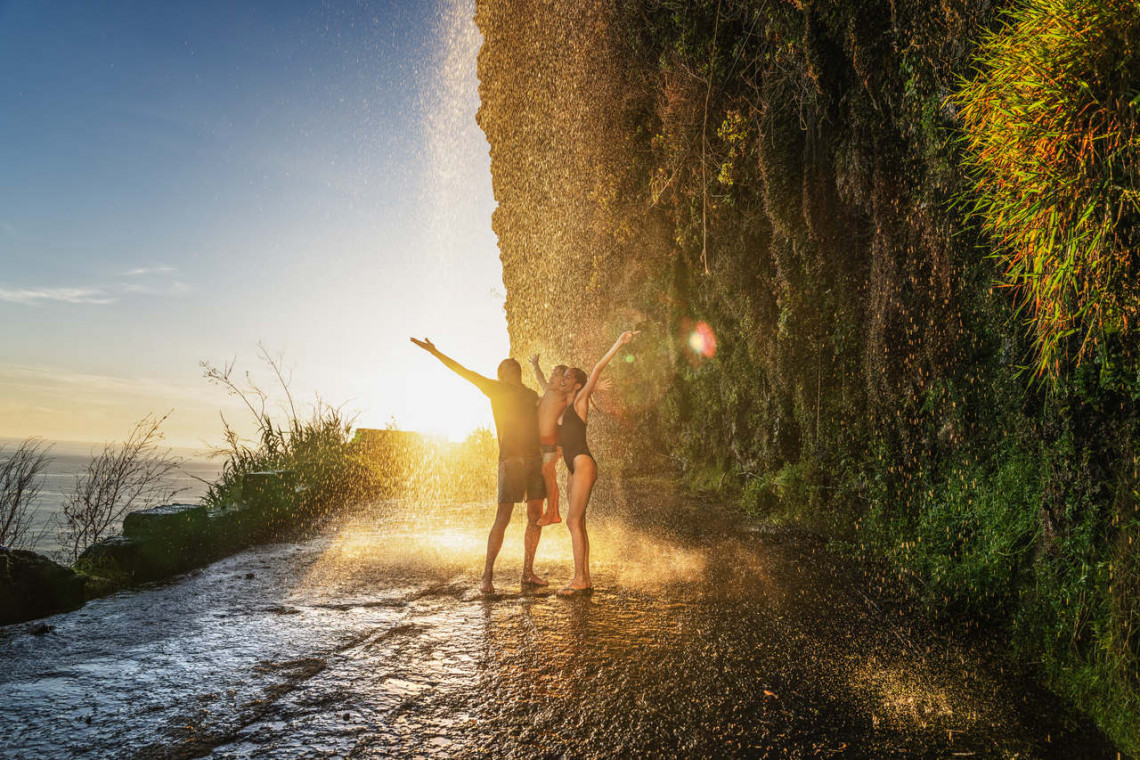 That being said, although anytime is a good time, the holiday season in Madeira — particularly Christmas and New Year's — is an especially incredible time to get to really experience something special. Not only will visiting Madeira during the latter part of December and ringing in January allow you to make memories that will last a lifetime and partake in super fun festivities and events, but it will also give you a real window into the rich culture and traditions of the Madeiran people.
There is also the fact that New Year's is a time of hopefulness and anticipation of turning the page and starting a whole new chapter in a brand new year, and there is honestly no better place — or people — to come and celebrate life with than. And when Madeirans celebrate, they celebrate with gusto. This is seen as the revelry leading up to New Year's begins early on in December, then builds and builds, carrying on all the way until Twelfth Night.
What can you expect to experience when visiting during this magical New Year time? We're glad you asked, and the short answer is: a little bit of everything, from cultural and artistic events to rites and rituals deeply rooted in religion. Keep reading as we highlight some of the exciting experiences you can look forward to while riding in the New Year in Madeira.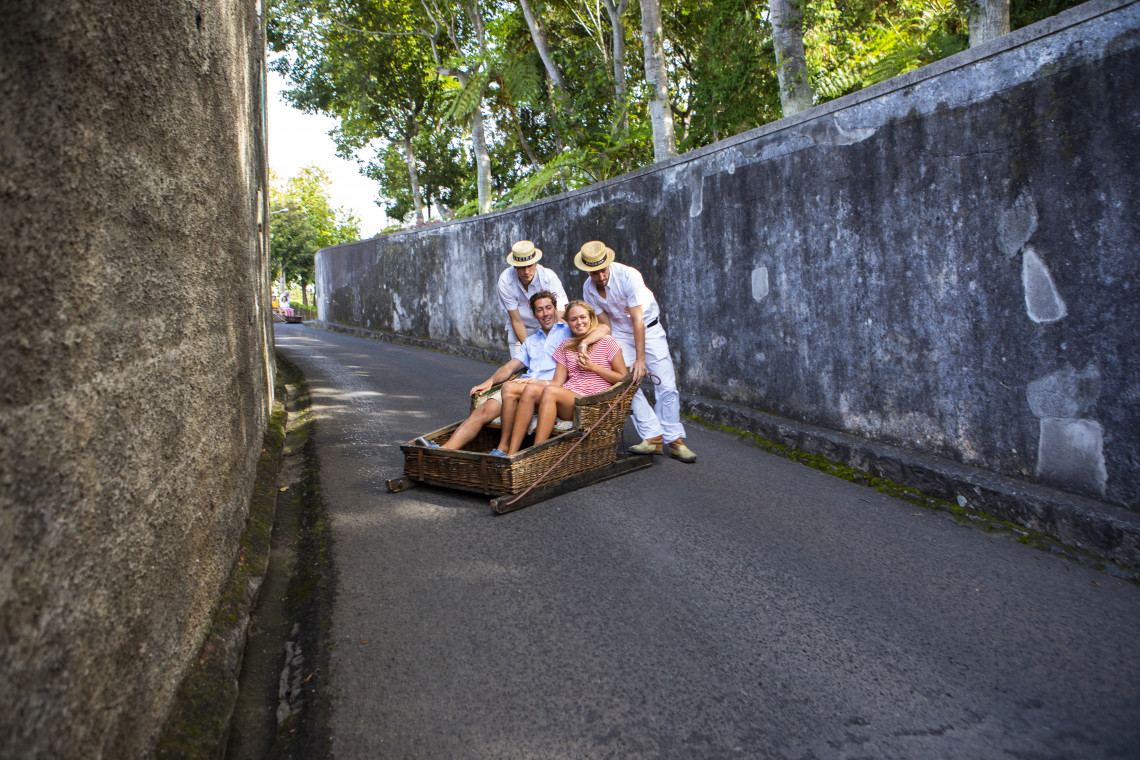 Funchal: The Center of Festivities
The fact that Funchal is the capital city of Madeira makes it come as no surprise that it also serves at the epicenter of the New Year celebrations. From early in December and all the way up until New Year's Day, Funchal is filled with vibrant festivities and a holiday spirit and energy that is infectious. You will love simply getting swept up in the myriad activities happening over this special and beloved Madeiran holiday.
The city itself comes alive in early December, as the main thoroughfares are covered in thousands of twinkly lights that give the entire town a magical aura. Add to the aesthetic beauty the upbeat community spirit and bustling commerce of local vendors and shops selling holiday handicrafts and more, and you have an intoxicating concoction of holiday cheer.
So, all of that to say, you can absolutely celebrate New Year's anywhere in Madeira with fun-loving and friendly locals, but if you really want to party and immerse yourself in the full island New Year experience, Funchal is the place to be.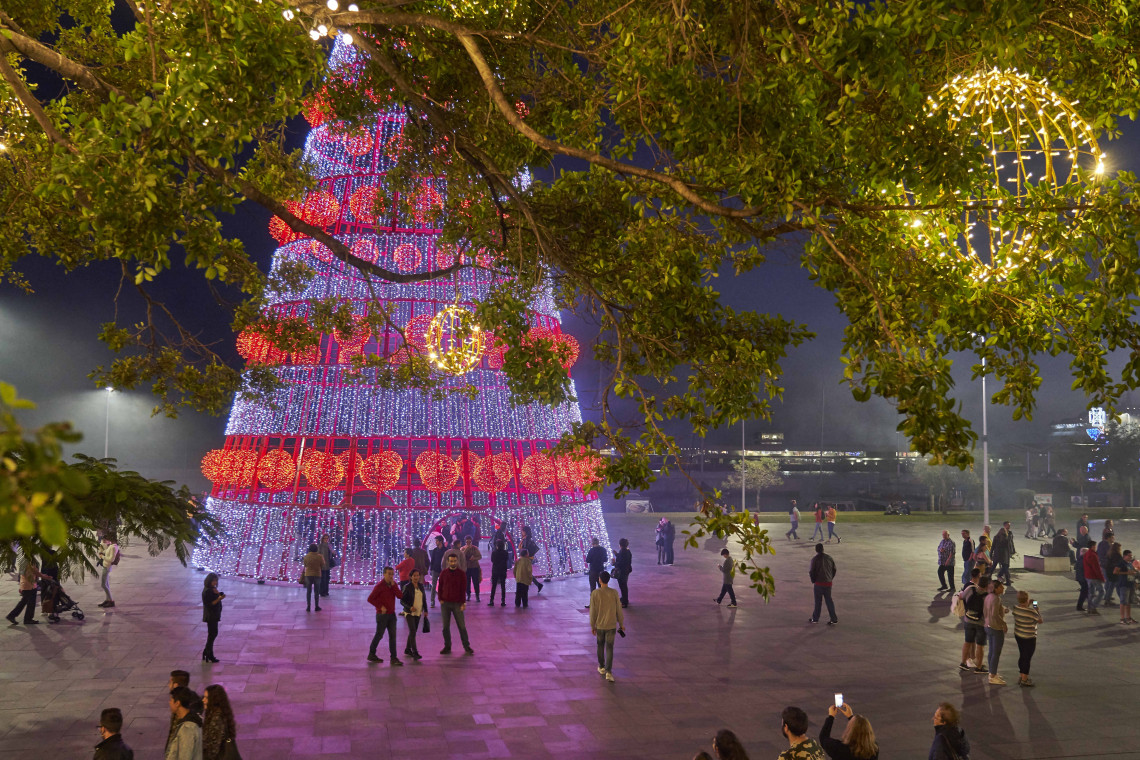 Events Not to Miss
As mentioned above, the first twinkling lights that are strewn for miles across Funchal's city center officially mark the beginning of Madeira's holiday extravaganza season that leads up to the fantasia that is New Year's. In fact, the celebration of New Year's is actually one of the things that Madeira is most well-known for, and that's saying a lot! But it's true: New Year's arrival is one of the most incredible events, and one that is met with great fanfare from locals and visitors alike.
Since the New Year celebrations are definitely not limited to one single night's revelry on December 31, we've gathered some of the events not to miss leading up to the big night itself, New Year's Eve.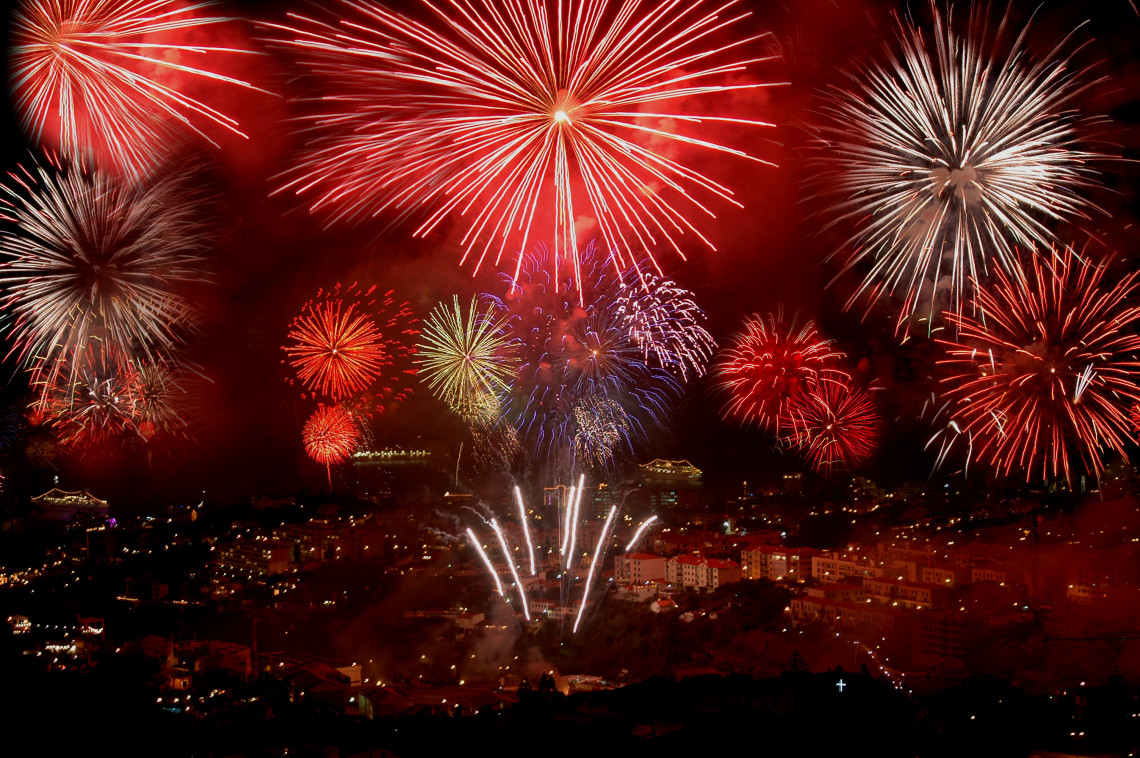 Lights Lights Lights
You have heard the American carol that sings of "city sidewalks dressed in holiday cheer," and that is exactly what you can expect when arriving in Madeira leading up to New Year's. Just as we mentioned, in Funchal, from the very beginning of December, the city's streets are covered in lovely lights that shine bright, like a beacon highlighting the holiday spirit of the local islanders. And it is bright, cheery, and welcoming.
Take some time and stroll along the main streets, surrounded on all sides by not only amazing lights but also local shops, cafes, and much more offering near-endless shopping opportunities to find that perfect memento or souvenir — perhaps even a Christmas gift if you arrive early for ringing in the New Year.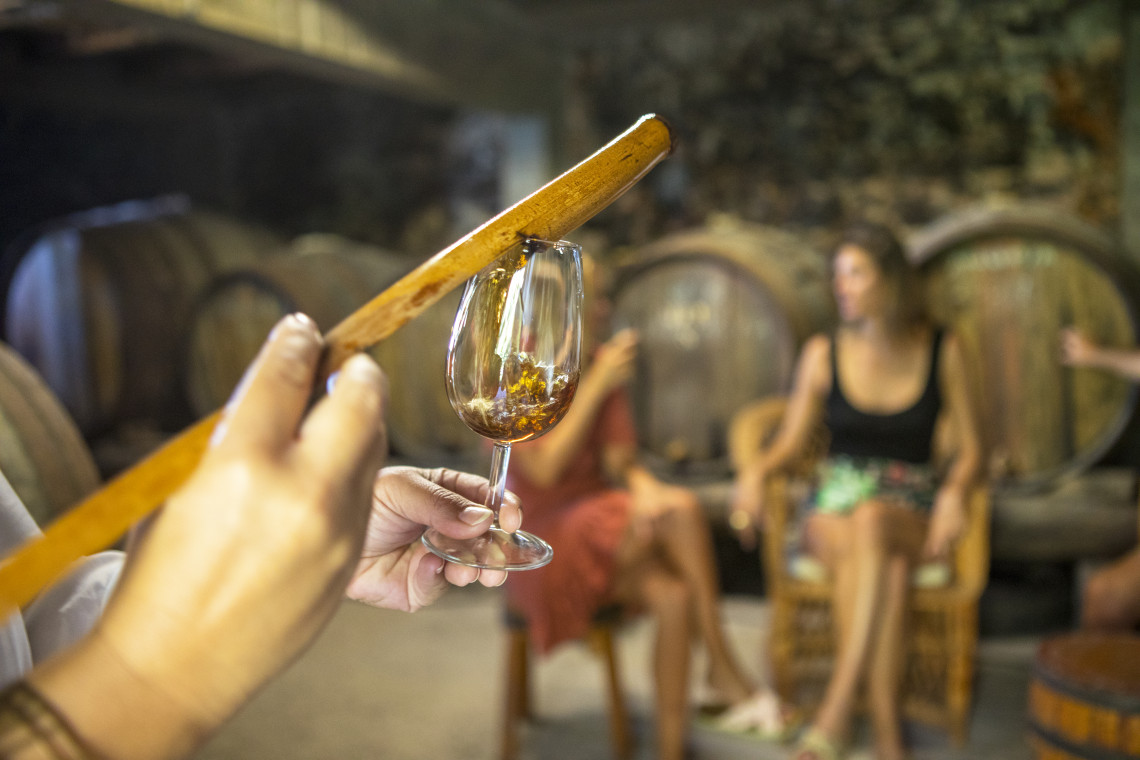 Music at Avenida Arriaga
A perfect accompaniment to Funchal's dazzling lights display is the live music that fills the city streets as well during the days leading up to New Year's. And in the middle of it, all is the main street that sees all the action: Avenida Arriaga.
The amazing thing that sets this musical showcase apart is that it not only includes hymns or carollers, but it blesses the ears of those listening and passersby with a wide range of melodious magic. From Philharmonic bands to folk groups and choirs and even a few random buskers just to keep things lively every once in a while, you will witness some of the best acts while also getting swept up in the New Year buzz.
Also on the agenda for your listening pleasure in the days leading up to New Year's? A plethora of concerts offered al fresco in the lush and fairytale-like gardens of São Lourenço Palace. It simply doesn't get any better than relaxing to classical music, jazz, and bandoleers, and even getting to hear some traditional Madeiran instruments — like "cordófones" — all while you are surrounded by some of the most awe-inspiring nature in an enchanted garden setting.
And speaking of concerts, there is even a traditional New Year's offering that is held traditionally at the Municipal Baltazar Dias Theatre. Hosted by the impressive and acclaimed classical Orchestra of Madeira, this festivity is not to be missed, especially for the appreciative ears among us. Arriving even earlier for ringing in the New Year? A full festival of Christmas Choirs is always a surefire win when experienced at Sé Cathedral.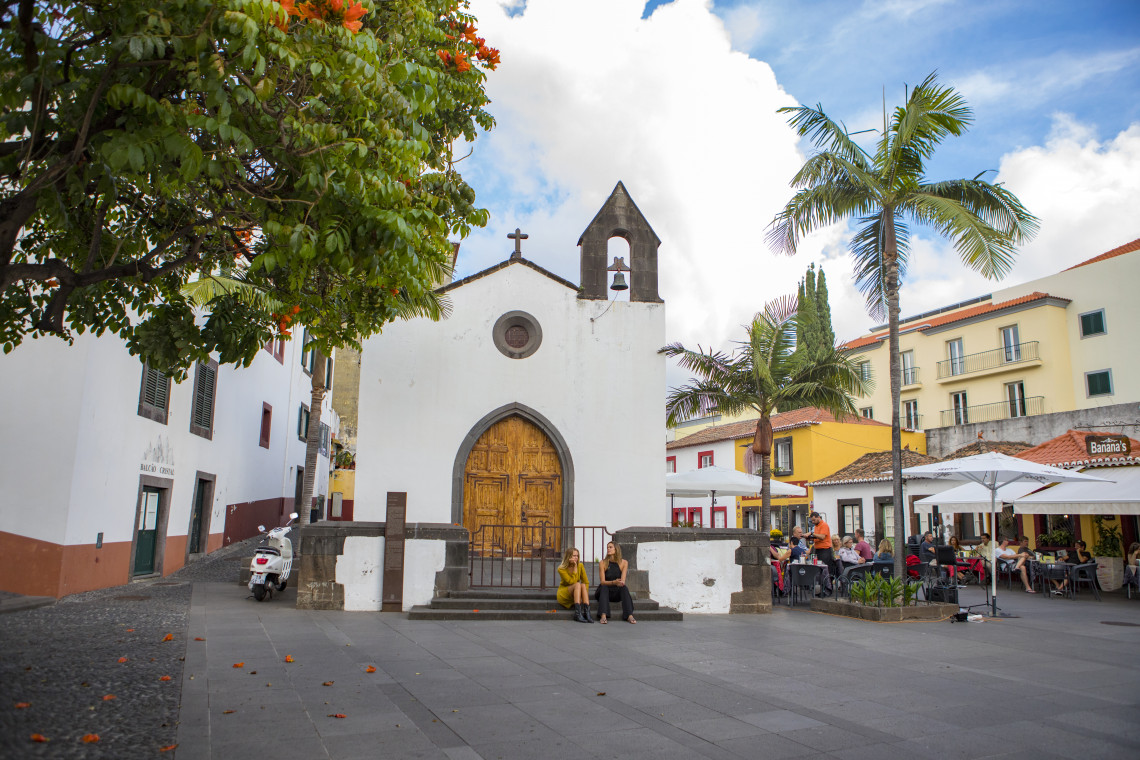 Childbirth Masses
For those in Madeira with plenty of time before New Year's, who are going to be staying in the magical island during December or over Christmas, the religious ceremonies of the season really start to kick off with the "Missas do Parto" (childbirth masses), which begin on December 16 and culminate on Christmas Eve with a midnight mass. These masses number 9 in total, and they are traditionally celebrated in the morning hours during the month.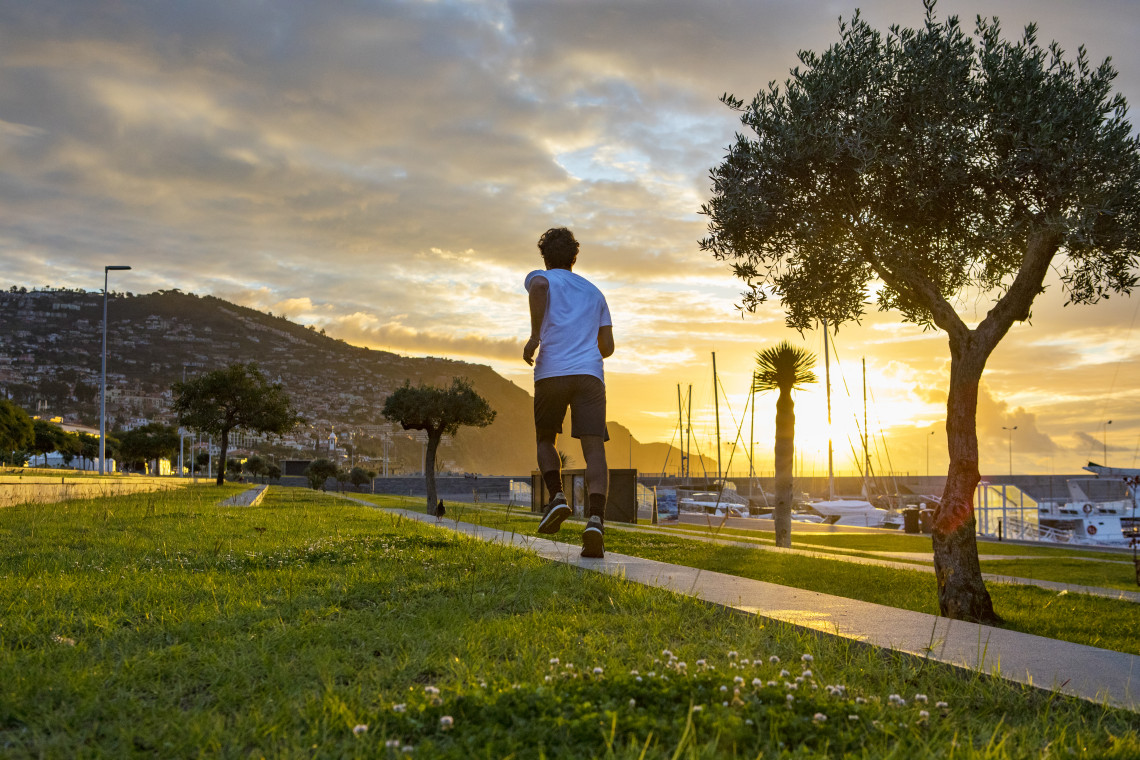 São Silvestre Marathon
And if you are like most of the whole world, each New Year brings with it at least a few resolutions for what you want to accomplish in the coming year. For most of us, this will include some sort of diet or exercise improvements we hope to make, which makes this next event a great way to hit the ground running on those resolutions (literally). We are speaking of what is fondly known as the "Tour of Funchal", which is 5,850 meters long and traverses the main streets of Funchal (hence the name). Open to both amateurs and professionals, there is even an option for those who aren't necessarily runners. It is called the "Marcha da Saúde", and anyone entering this collective walk can also get the feel-good benefit of not only exercise but knowing that the entrance fees paid all go to benefit social solidarity.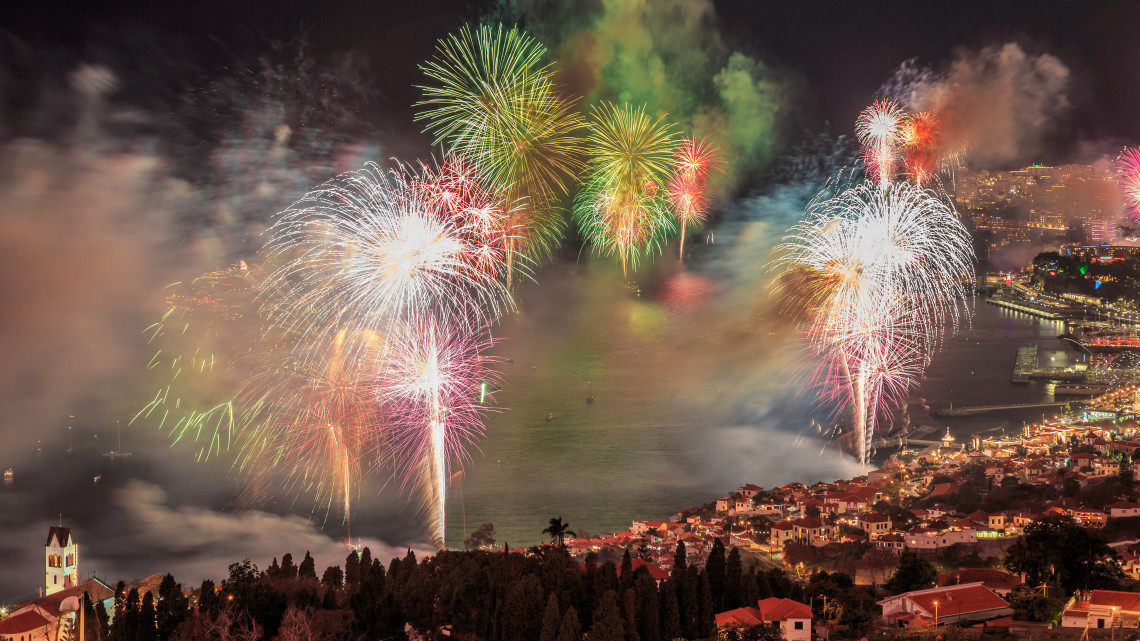 The Grand Finale
The official New Year's celebrations in Madeira begin on December 30, where "New Year's Eve Eve" parties kick off all across the island, but especially in Funchal. From festive and fancy dinners to partying and dancing well into the wee hours of the morning, many of these outings are black-tie affairs and full of energy, gusto, and glamour. Did we mention the free-flowing spirits and amazing food, too? It's all on offer in Madeira, and the party stays pumping.
As December 31 arrives, cruise ships begin to arrive en masse to the famed Funchal Bay. This is no surprise because they know what is in store: One of the world's most famous fireworks displays to ring in the New Year! But before the sky is literally lit up with fireworks, the previously mentioned Madeira Orchestra New Year's concert is performed at the city pier.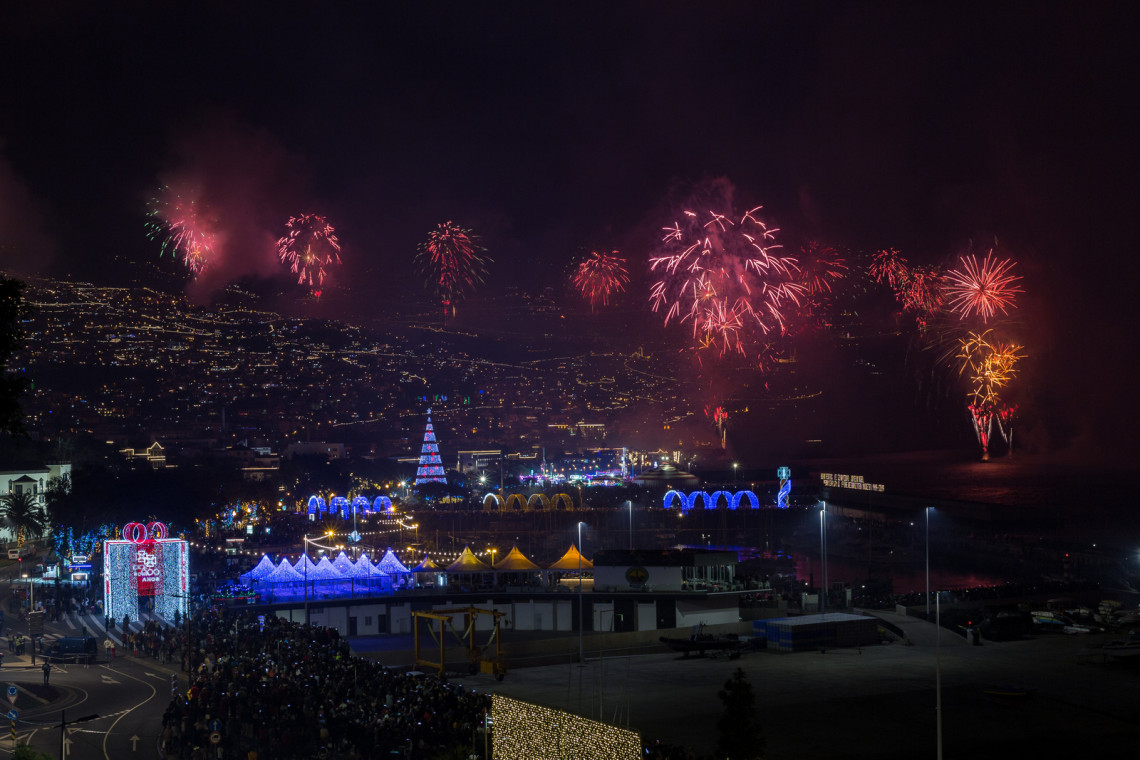 And it's not just our opinion regarding the superiority of Madeira's New Year's Eve fireworks, as the dazzling display has actually won the Guinness award several times, and is still considered to be among the very best in the world.
Ready to make the most of your 2022 by kicking it off with the most magical start? Madeira is waiting, and so are we, ready to make your Portugal island dreams a reality. Contact us today to create your perfect holiday itinerary.