Paradise Found: Why Madeira Island is a Haven for Ocean Lovers
1. Surfing in Madeira Island: Riding the Waves of Portuguese Paradise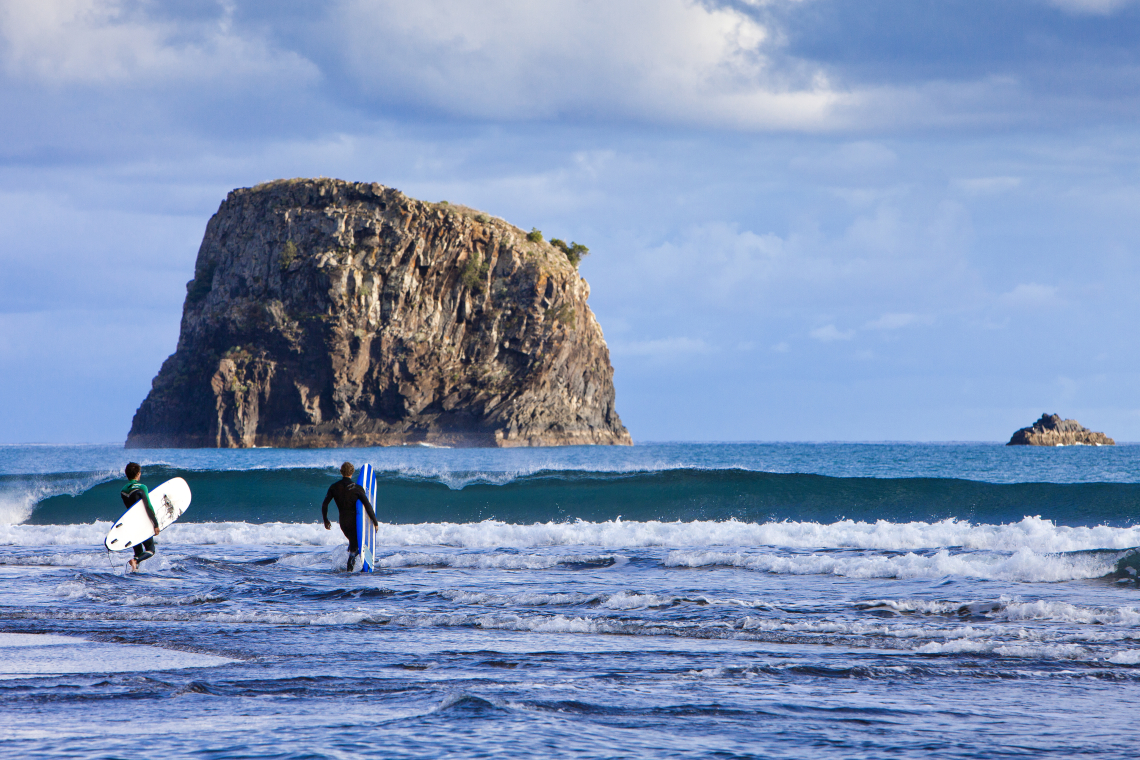 Madeira is an unexpectedly amazing destination for surf enthusiasts. Although the normal surf season takes place from October to May, Madeira has optimal conditions for surfing year-round due to its mild, subtropical climate and warm water temperatures. Surfers come from all over the globe to experience Madeira's thrilling waves and stunning landscapes.
2. Stand Up Paddle in Madeira Island: Discovering Stunning Coastal Views from a Different Perspective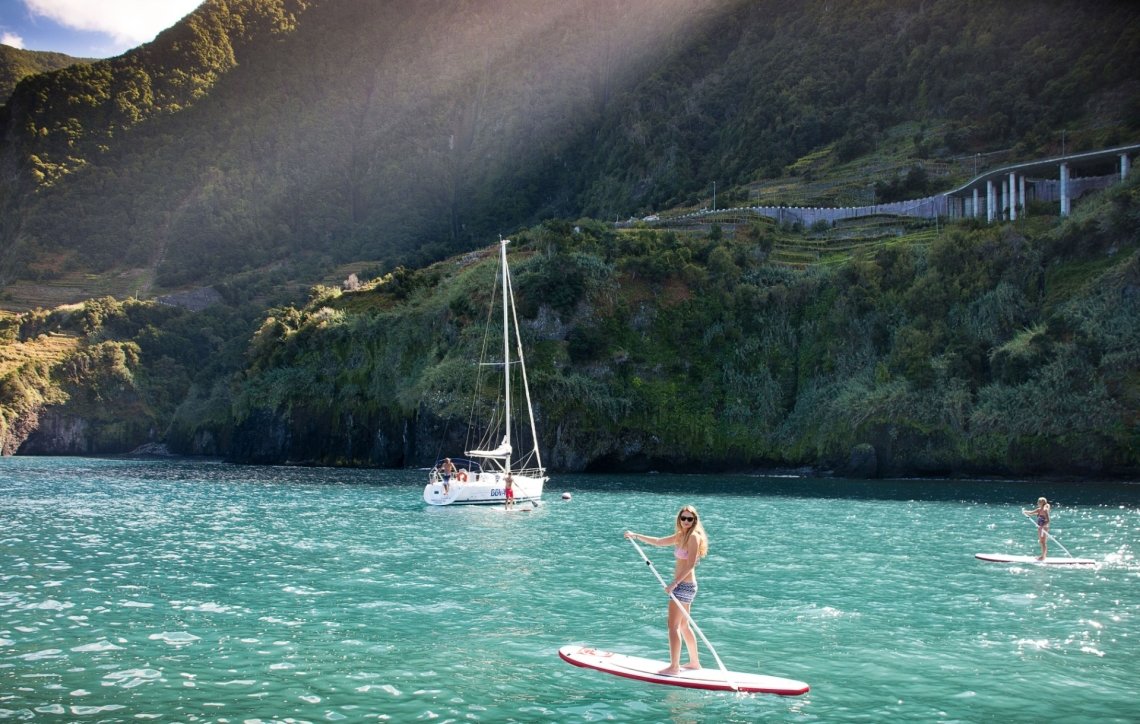 Stand Up Paddling is a great way to get out on the water for a mix of sightseeing and exercise. This easy sport can be quickly learned and enjoyed by the whole family, so grab a paddle and head out on a SUP adventure in Madeira to get an up-close view of the gorgeous coastline and crystal-clear waters!
3. Windsurfing in Madeira Island: Riding the Wind and Waves in a Natural Paradise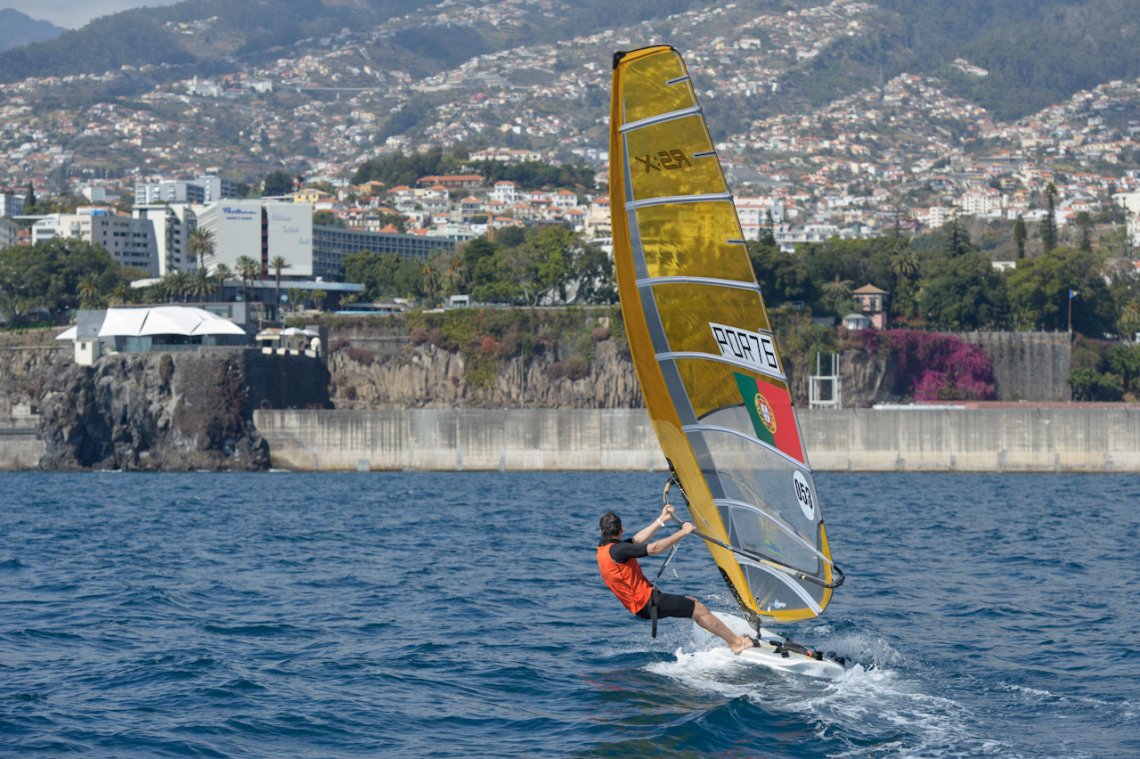 Madeira's southern coast is the perfect spot for trying out windsurfing. Funchal, Achadas da Cruz, Caniço, Santa Cruz, Machico, Caniçal, Paúl do Mar and Porto Santo are fantastic locations for windsurfing on Madeira's southern slope. These beautiful beaches have the best access for windsurfers, along with calmer waters and a steady breeze – perfect for anyone who is experienced or just wants to try it for the first time
4. Discover the Marine Wonders of Madeira Island: Go Whale and Dolphin Watching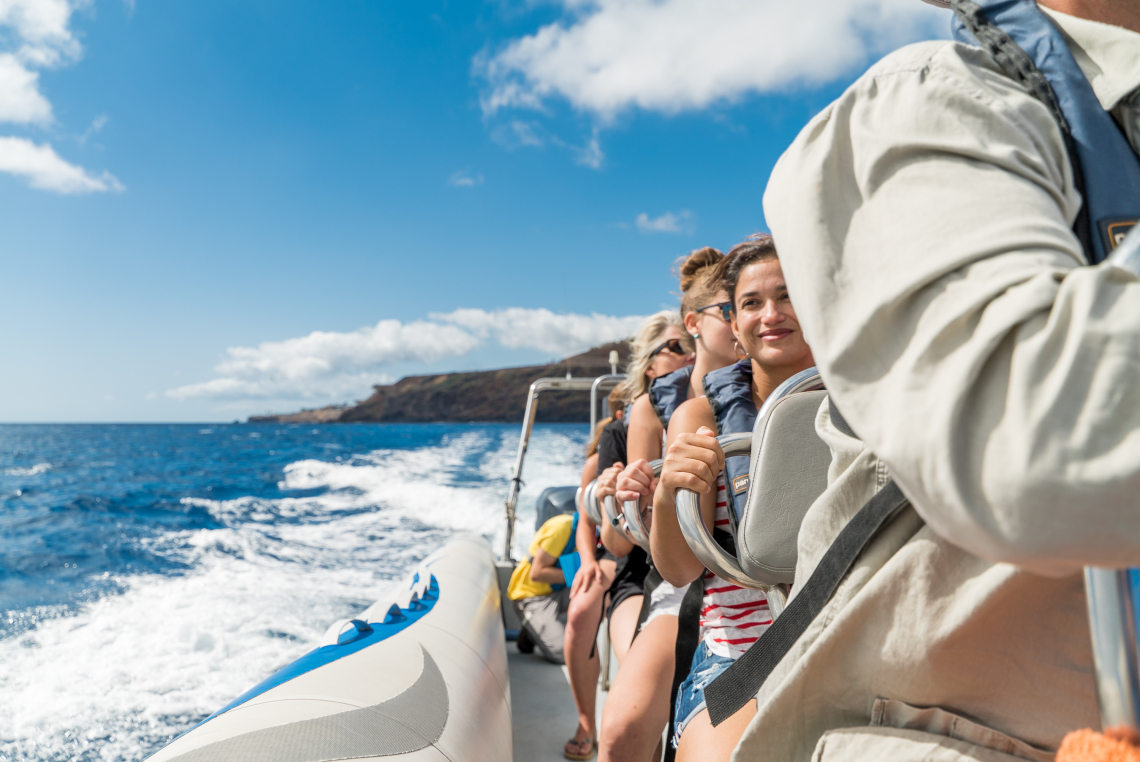 With ocean depths reaching more than 3,000 meters (9,850ft) just off the coast, Dolphin & Whale Watching boat tours around Madeira are always full of surprises! Whether you're looking to explore the archipelago or relax on a leisurely ride, you're almost certain to run into a friendly group of dolphins or a whale while out on the water. The most common whale species you can expect to see include the Sei Whale, Humpback Whale, Fin Whale, or even Orcas, and Bottlenose Dolphins are the most common species that can be found throughout the whole year around the islands. Visitors can also head out to the Desertas Island to catch a glimpse of the "Lobo Marinho" (Sea Lion)!
If you have fallen in love with Madeira, take a look at our hassle-free packages that allow you to plan your dream trip to this beautiful destination. Our team of local experts has thoughtfully designed all our packages, ensuring that you don't have to worry about any arrangements. Simply sit back, unwind, and make the most of your vacation!

5. Diving & Snorkeling in Madeira Island: Exploring the Underwater Paradise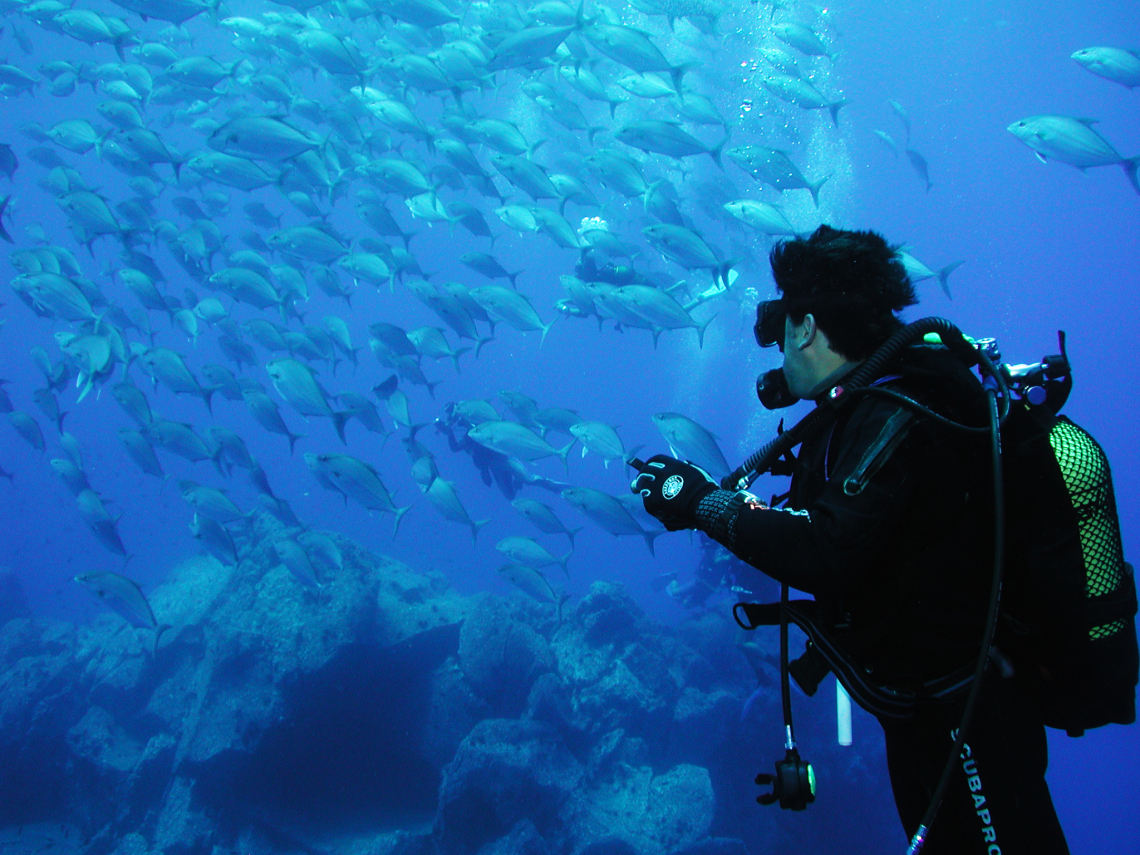 Madeira's mild climate and water temperatures, excellent visibility, and diverse array of marine life make this archipelago a world-class diving and snorkeling destination with year-round appeal for divers at any level. Visitors can head to "Galo", "Reis Magos", or "Caniçal" for easy access to diving sites directly off the beach. The Garajau Nature Reserve is a very popular location offering 7 different diving spots where divers can spot amberjacks, barracudas, cutlassfish, giant anemones, mackerels, rays, salemas, and giant groupers that aren't afraid to swim right up to you! Madeira and Porto Santo were the sites of many shipwrecks throughout history, which add lots of fun and interesting elements to diving trips around the islands. Both islands have a host of diving companies and schools that offer everything from equipment rental to specialized excursions for divers and snorkelers of any level.
6. Natural Swimming Pools in Madeira Island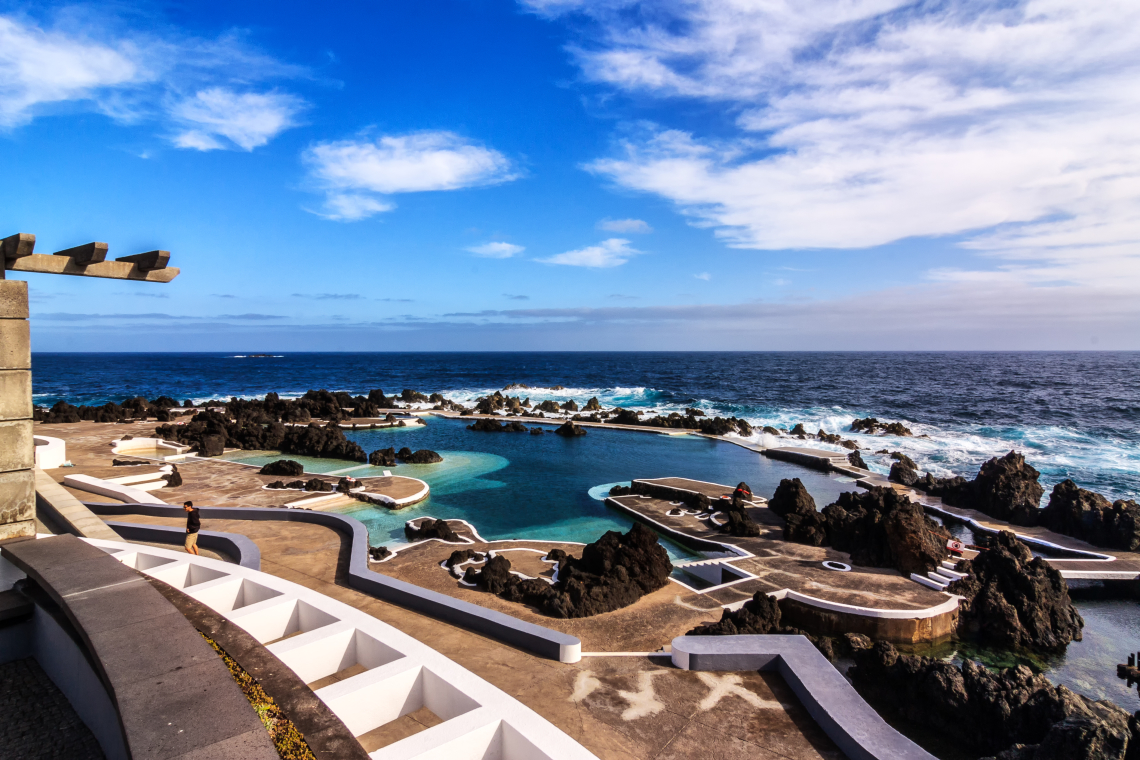 Head to Madeira's north coast to take a swim in one of the island's beautiful natural pools. Formed naturally through volcanic runoff and lava rocks, these pools are filled by the natural ebb and flow of the ocean tides.
7. Discover the Thrilling Adventure of Kayaking in the Stunning Waters of Madeira Island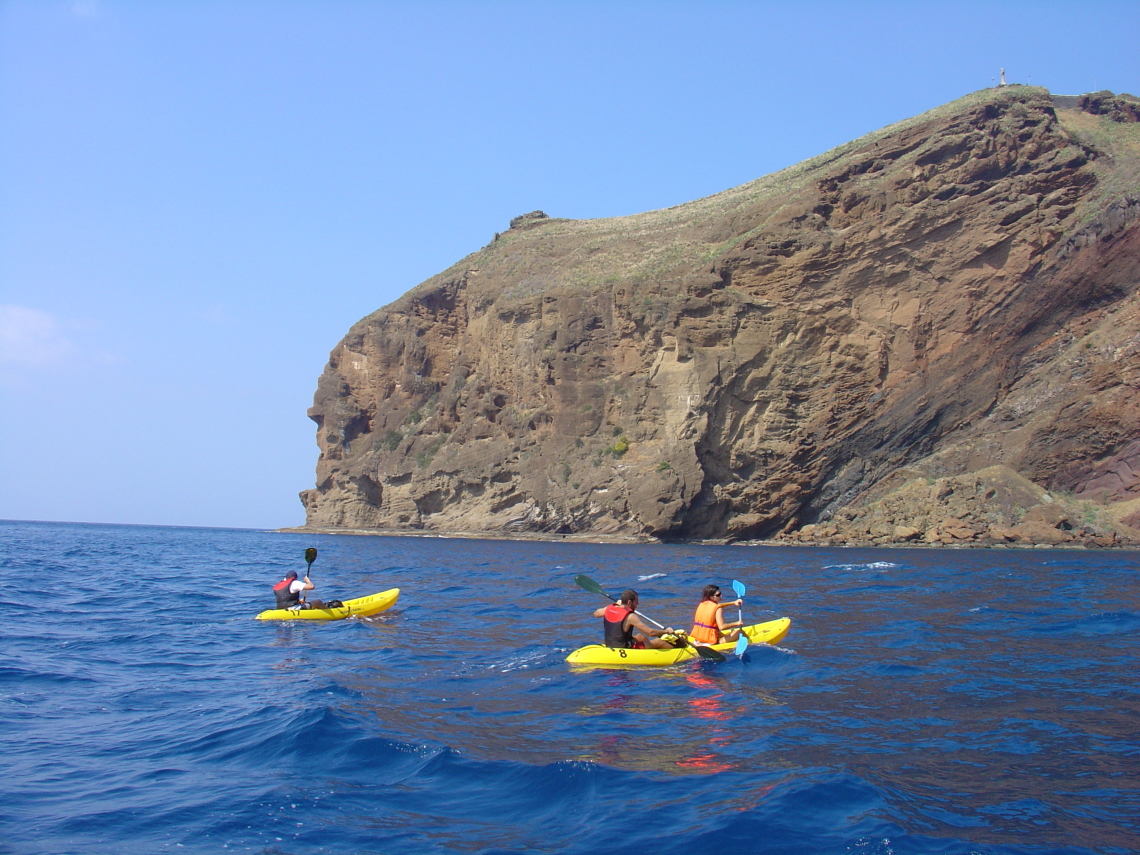 Kayaking out on the ocean around Madeira is a fun and exciting experience. Although Madeira doesn't have lakes or rivers, there are plenty of areas along its coastline with calm and inviting ocean waters perfect for a kayaking adventure.
8. From Golden Sands to Dramatic Cliffs: Uncover the Best Beaches of Madeira Island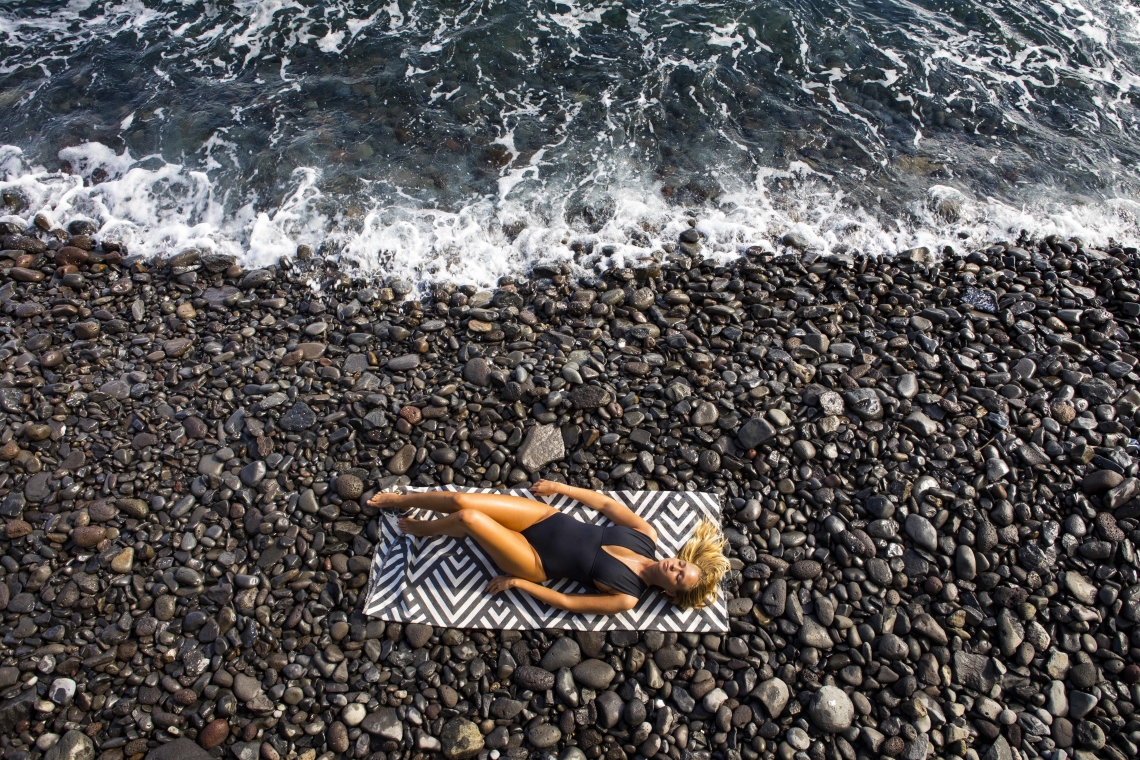 If you're looking to take a break and relax, Madeira has several beautiful beaches around the island perfect for spending an afternoon swimming or sunbathing. Many have ocean access, but don't be intimidated by the beaches with the wilder, less manicured appearance. Often covered in pebbled volcanic basalt stones, you'll feel like you're the first to set foot in some of these unique places!
Discover Madeira Island Your Way: Customizable, Tailor-Made Trips for Your Dream Adventure!
If you're eager to explore Madeira Island at your own pace, we have the perfect solution for you. Our team of specialists will collaborate with you to create a personalized trip that caters to your preferences and budget. Whether you wish to savor the delicious local cuisine, delve into the historic towns, or bask in the sunshine on magnificent beaches, our tailor-made packages provide the flexibility and autonomy to uncover the wonders of Madeira Island at your own rhythm. So, don't hesitate! Get in touch with us now and let us assist you in planning an unforgettable trip to Madeira Island!