Explore Madeira Island's Best Outdoor Activities: A Thrilling Guide to Unforgettable Adventures
With a magical nickname like the "Island of Eternal Spring," it's no wonder Madeira is known for its abundance of activities to enjoy in the great outdoors. From its mild Mediterranean-like climate year-round to its miles and miles of wide open spaces and an endless supply of fresh, clean air, Madeira is the picture of a perfect Winter (and Summer, Spring, and Fall) Wonderland.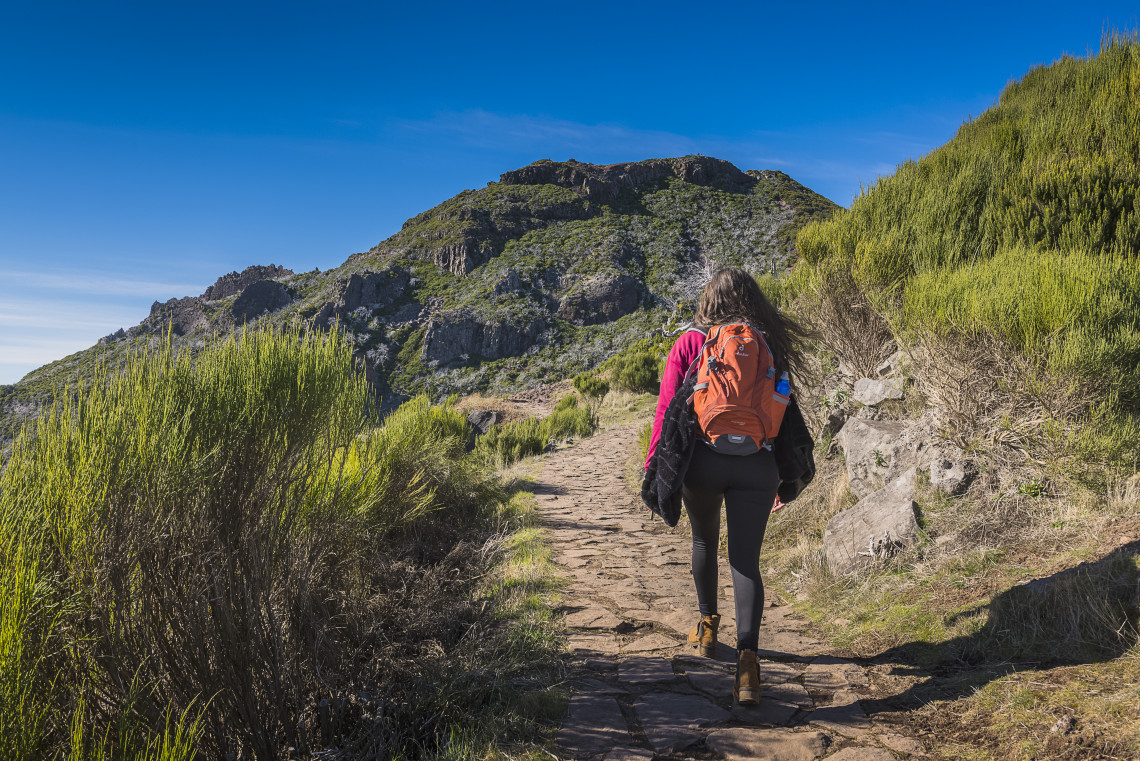 Outdoor enthusiasts rejoice as we are breaking down the top outdoor sports and leisure activities that you can look forward to enjoying on your next trip to sunny Madeira Island in Portugal. Whether you prefer water, land, or even aerial sports, and whether you are wanting a simple, relaxing outdoor experience or are seeking more of an adrenaline rush via an extreme sport, the following list is sure to have something to inspire you and catch your eye enough to say: "Where do I sign up?"
By Land…
Hiking
If you are more of a land lover and relying on your own two legs to get you from point A to point B is your pleasure, you will instantly fall in love with the abundant hiking opportunities in Madeira. This Portuguese island archipelago is one of the few places on Earth that has the unique combination hikers crave: lush forests, cascading waterfalls, captivating coastlines, majestic mountains boasting magical views, and much more. The island is especially known for its Laurissilva forest, classified by UNESCO as a World Heritage Nature Site. In fact, the forest is so beautiful and special, it was recently declared one of the Seven Natural Wonders of Portugal.
The best part is that you don't have to be an elite athlete to enjoy hiking in Madeira because this idyllic island has a suitable trek for everyone — from the novice rambler to the hardcore climber.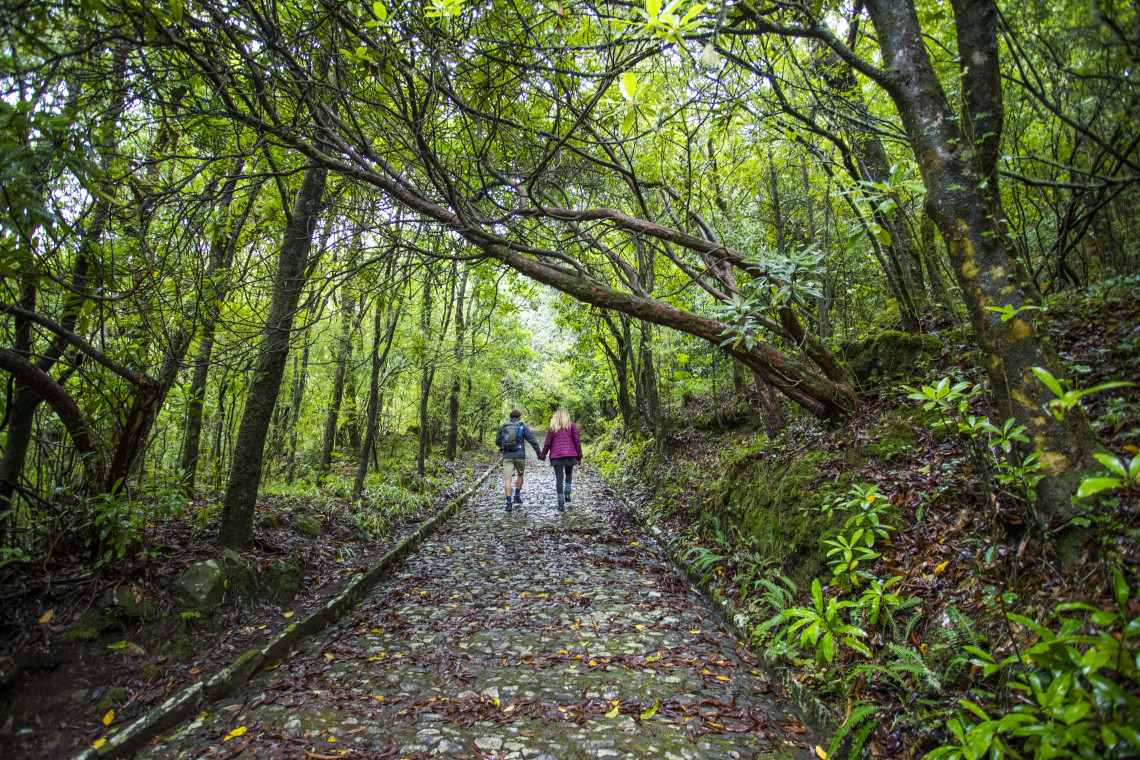 Although there are far too many trails to mention in this one article, we wanted to share just a few of our highlights for the top, can't-miss hiking trails in Madeira. One interesting thing to know as you are trying to decide which trek to take is that Madeiran trails are classified into two groups:
Levadas – Verada walks and Veredas - Vereda trails. Levadas - Verada walks are typically well-maintained and take you along the levadas, which are irrigation channels or aqueducts specific to Madeira. The difference in the Veredas – Vereda trails is that these tend to be a bit more strenuous, as they ascend up into the mountains of Madeira, but often offer incredible views that are more than worth the effort.
At the top of our list of must-see hikes is Verada do Areeiro, a hike that is perhaps the most famous and beloved on the island, which connects the two highest peaks (Pico do Arieiro and Pico Ruivo). As Pico Ruivo is the very highest peak, those hearty adventurers who make it to the top will be rewarded with epic views of the whole island, and on really clear days, even all the way to Curral das Freiras, Porto Santo, and Ponta de São Lourenço!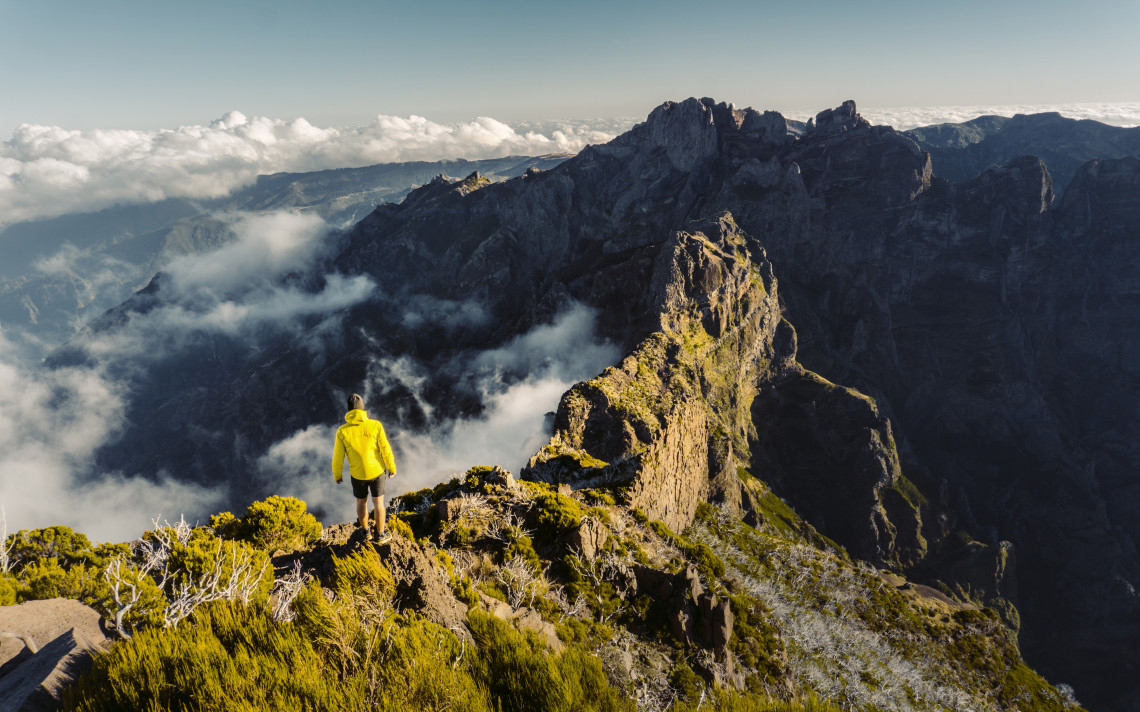 If you have fallen in love with Madeira, take a look at our hassle-free packages that allow you to plan your dream trip to this beautiful destination. Our team of local experts has thoughtfully designed all our packages, ensuring that you don't have to worry about any arrangements. Simply sit back, unwind, and make the most of your vacation!

Vereda da Ponta de São Lourenço will also dazzle you, offering some of the most awe-inspiring cliff views of any trail we've seen as you skirt along the peninsula and scramble over rocks along the peninsula and climb over the rocks. (Keep your eyes peeled for the abundance of seagulls that call this area home en route). For families and those looking for a casual and enjoyable jaunt, Vereda dos Balcões may be your best bet, as it is one of the shortest (2.7 km roundtrip) and most well-maintained, comfortable trails the island offers.
For those desiring a lovely levada trail, you won't have a shortage to choose among, but just a few of locals' and visitors' favourites include: Levada dos Cedros, Levada do King, and Levada do Caldeirão Verde.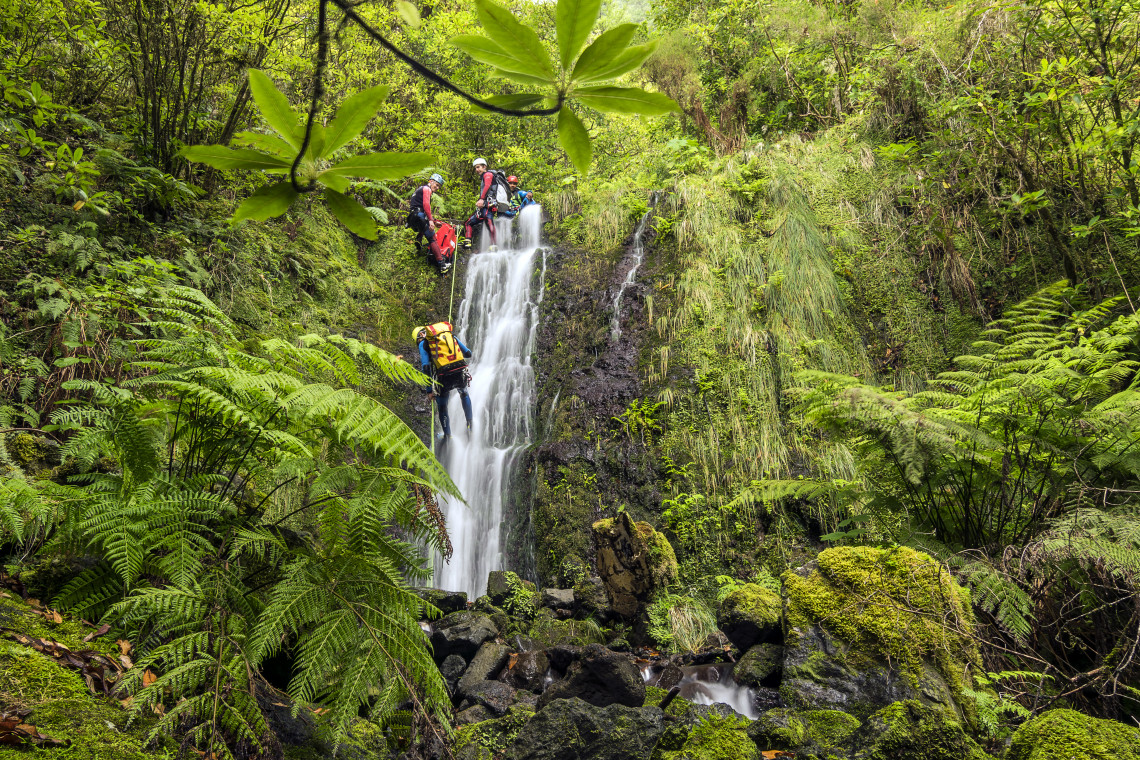 Canyoning
An exciting outdoor activity many people don't know Madeira has is canyoning. There is perhaps no better way to really discover the island than by going into its depths—following a canyon and river as you walk, climb, rappel, and even wade or swim at times into its innermost nooks and crannies. The best part is that Madeira has several local outfitters with expert guides who can ensure you get to see all of these incredible natural wonders, while still staying safe. Another great thing about canyoning in Madeira? There really isn't an "off season" like other places traditionally have, as Madeira's unique location, climate, and weather allow it to have water year-round, which means the canyons are always filled and ready to be explored.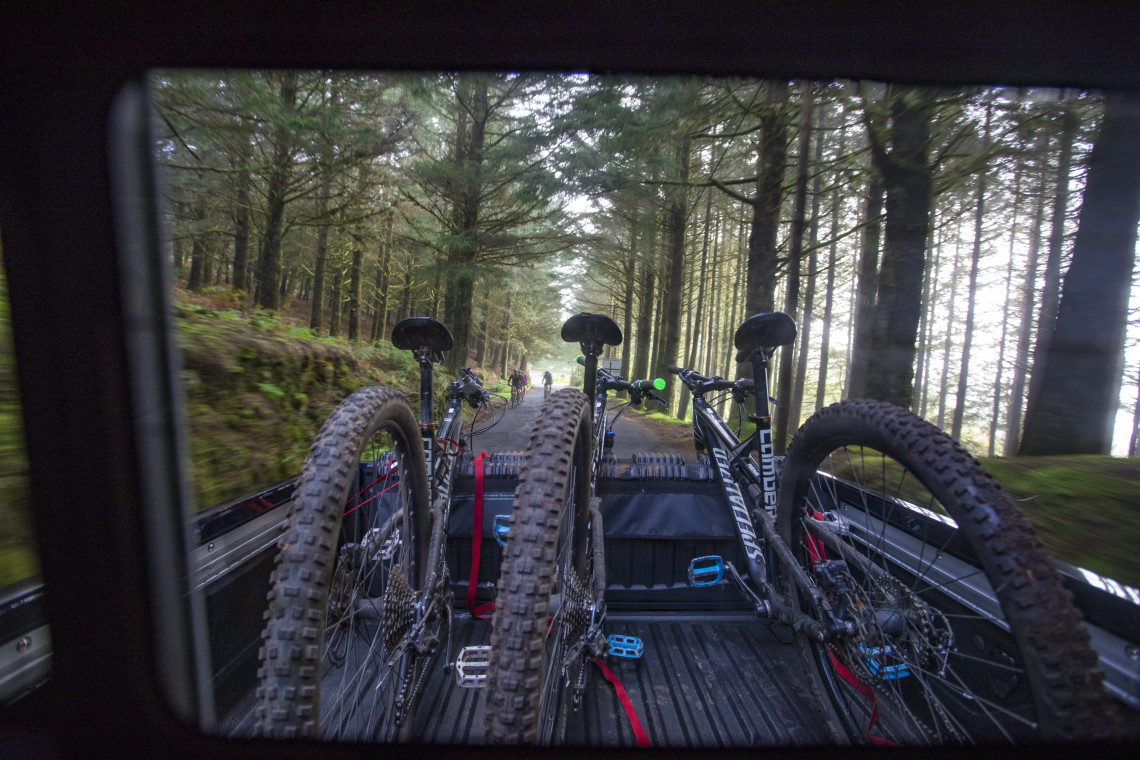 Mountain Biking
Just as it shines in its hiking offerings, Madeira is also an island paradise perfect for mountain biking enthusiasts. Multiple fantastic trails abound, ranging from sea level coastline rides to more challenging, adrenaline-infused ascents up mountains and over rocky terrain. Imagine yourself (literally) rolling through lush rainforests, swaths of eucalyptus trees, and near constantly surrounded by magnificent sea views. Madeira offers all of that and more.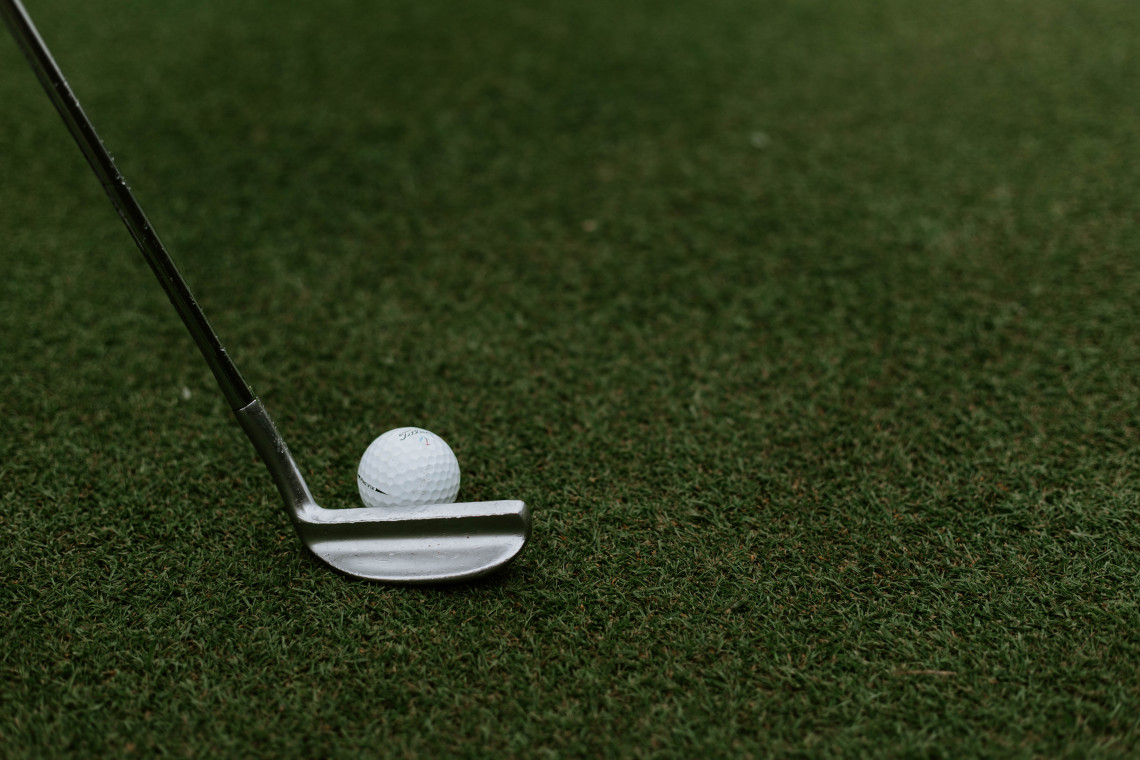 Golf
Yet another outdoor activity that benefits from Madeira's Mediterranean-like climate and lovely year-round temperatures is golf. This means that visitors here can enjoy a round of golf any day of the year, no matter which season they choose to arrive. Avid golfers can have their pick of two Madeira golf courses: Palheiro Golf and Santo da Serra Golf Club, with 18 and 27 holes respectively. Both courses offer excellent facilities and the added perk of being able to aim for under par amid some of the most amazing scenery in the world.
And word is getting within the golfing world about this island gem, as in 2019, the Madeira archipelago was awarded the honor of being named the Best Emerging Golf Destination by the World Golf Awards.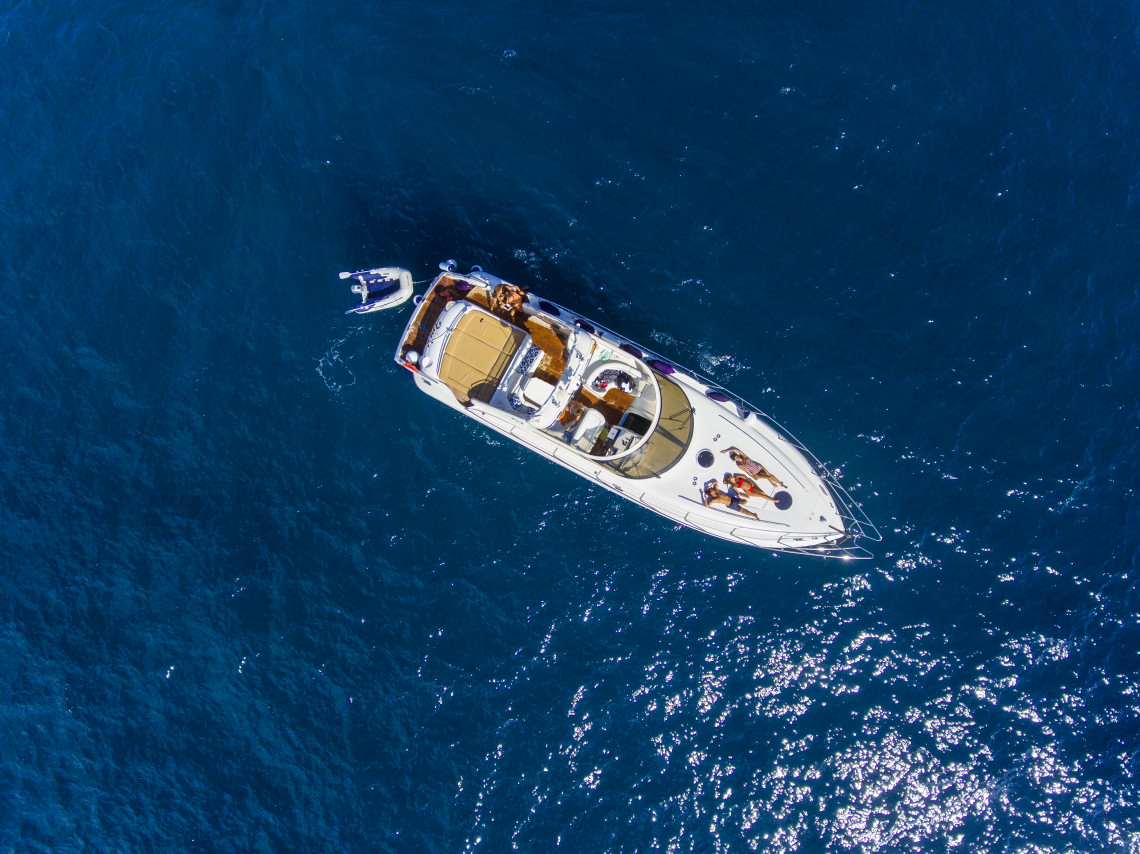 By Sea…
Sea lovers also have reason to rejoice, as ocean activities in Madeira can be enjoyed year-round as well thanks to the warm sea currents that boast temperatures ranging between 19ºC (66ºF) and 24ºC (75ºF). These sea conditions make the island ideal for a range of outdoor fun, including snorkelling, diving, sailing, surfing, windsurfing and even sport fishing. And did we mention surfing? Madeira has been luring surf fanatics to come to ride its epic waves for years, and visitors come from across the globe just to get the chance to catch the best waves in Europe. When you're ready to hang ten, grab your board and head to the Jardim do Mar, Fajã da Areia (São Vicente) and Porto da Cruz beaches and paddle out.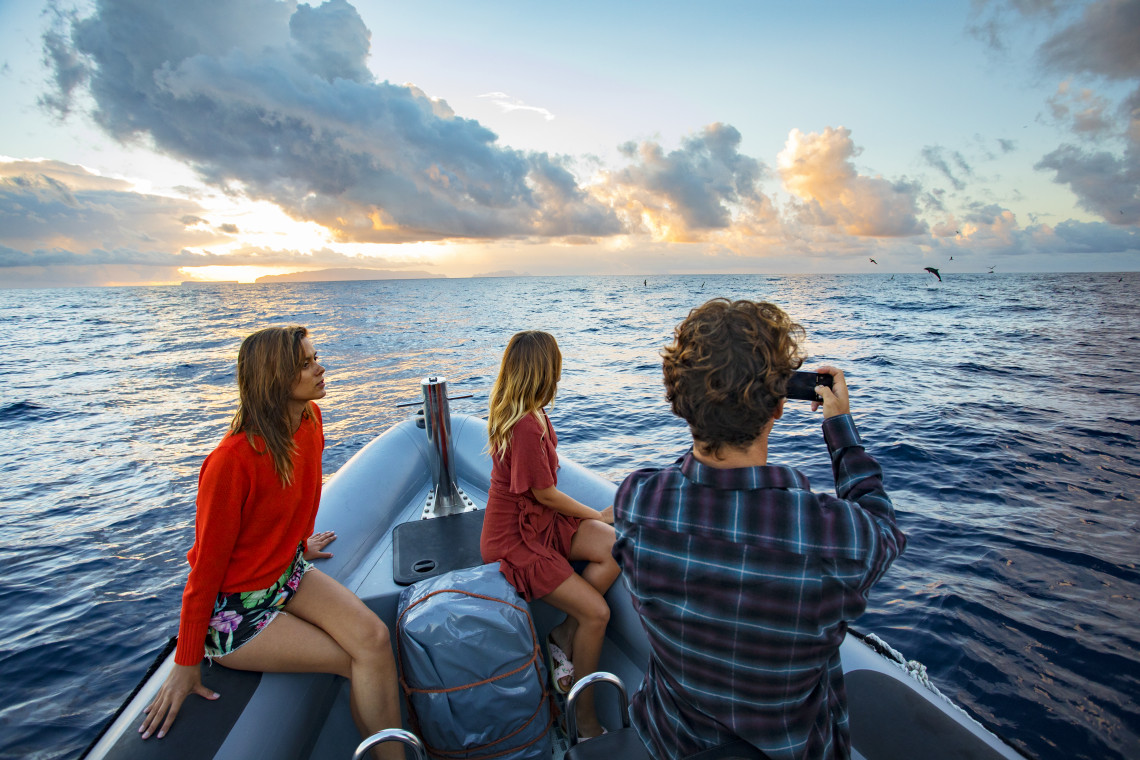 Still jonesing for more magic out on the water? Why not try out a boat trip that will take you along Madeira's mesmerizing coast? Keep your eyes peeled for dolphins, whales, and monk seals who have a habit of calling these waters home (at least temporarily) as they frolic and migrate through the Madeira seas.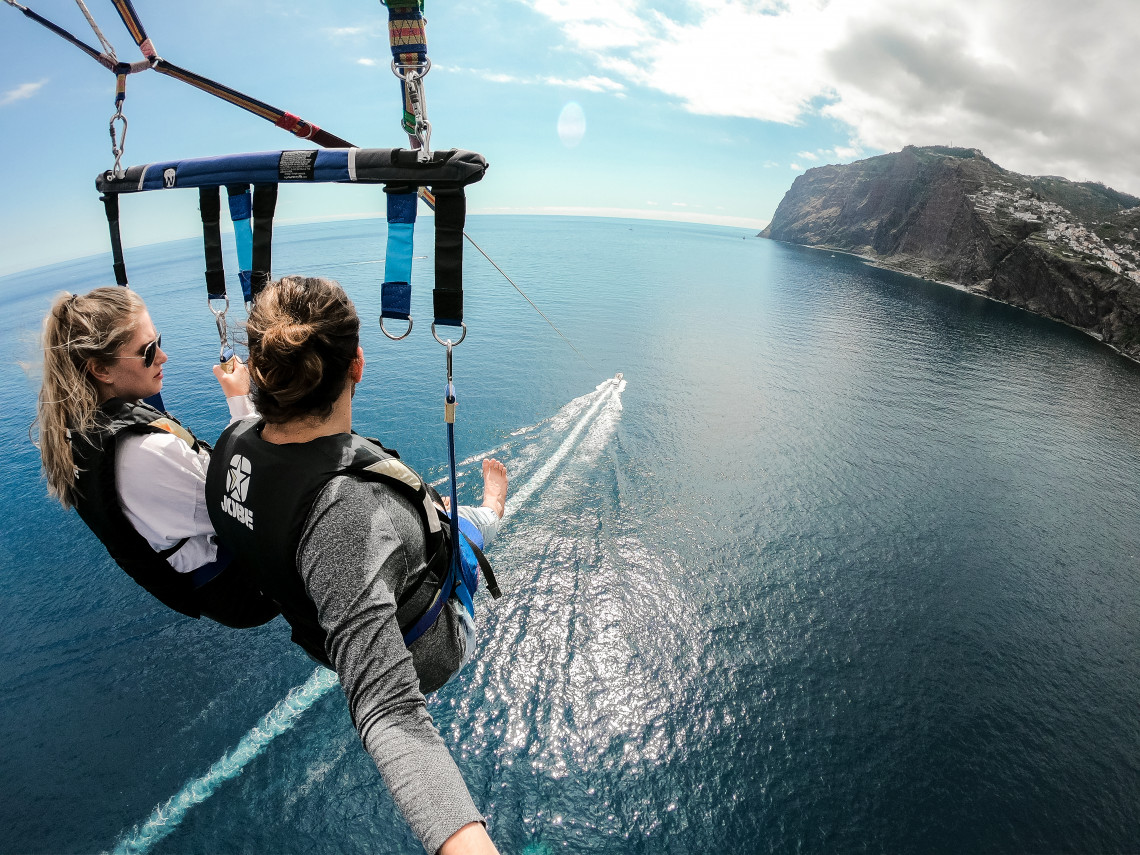 In the Air
Looking for even greater thrills? Elevate your fin factor (literally) with a thrilling paragliding or hang-gliding experience. There is no other adrenaline rush quite as unique as soaring through the air over Madeira while feeling the salty breeze across your face and taking in some of the most wondrous scenery.
Ready to come and enjoy these adventures for yourself? Portugal Getaways is here to help you plan the Madeira vacation of your dreams. Contact us today to get started.
Discover Madeira Island Your Way: Customizable, Tailor-Made Trips for Your Dream Adventure!
If you're eager to explore Madeira Island at your own pace, we have the perfect solution for you. Our team of specialists will collaborate with you to create a personalized trip that caters to your preferences and budget. Whether you wish to savor the delicious local cuisine, delve into the historic towns, or bask in the sunshine on magnificent beaches, our tailor-made packages provide the flexibility and autonomy to uncover the wonders of Madeira Island at your own rhythm. So, don't hesitate! Get in touch with us now and let us assist you in planning an unforgettable trip to Madeira Island!