Escape to a "World Away" with a Luxurious Spa Getaway on the Stunning Island of Madeira
Now that travel is once again a real possibility — after being stuck at home for ever so long — everyone is clamouring to escape to some magical place, removed from their everyday routine — and the stresses that daily life can bring. We definitely get it, but why stop at simply getting away? You deserve far more!
You are worth not only an overdue vacation that will take you away to someplace new but one that will actually transport you to a "world away". And what better way to do this than by indulging in a soothing, ultra-luxurious spa getaway? Spa vacations are all the rage right now and with good reason! After all, what a year it has been, and travelers the world over are the most stressed, harried, and in need of refreshment than ever.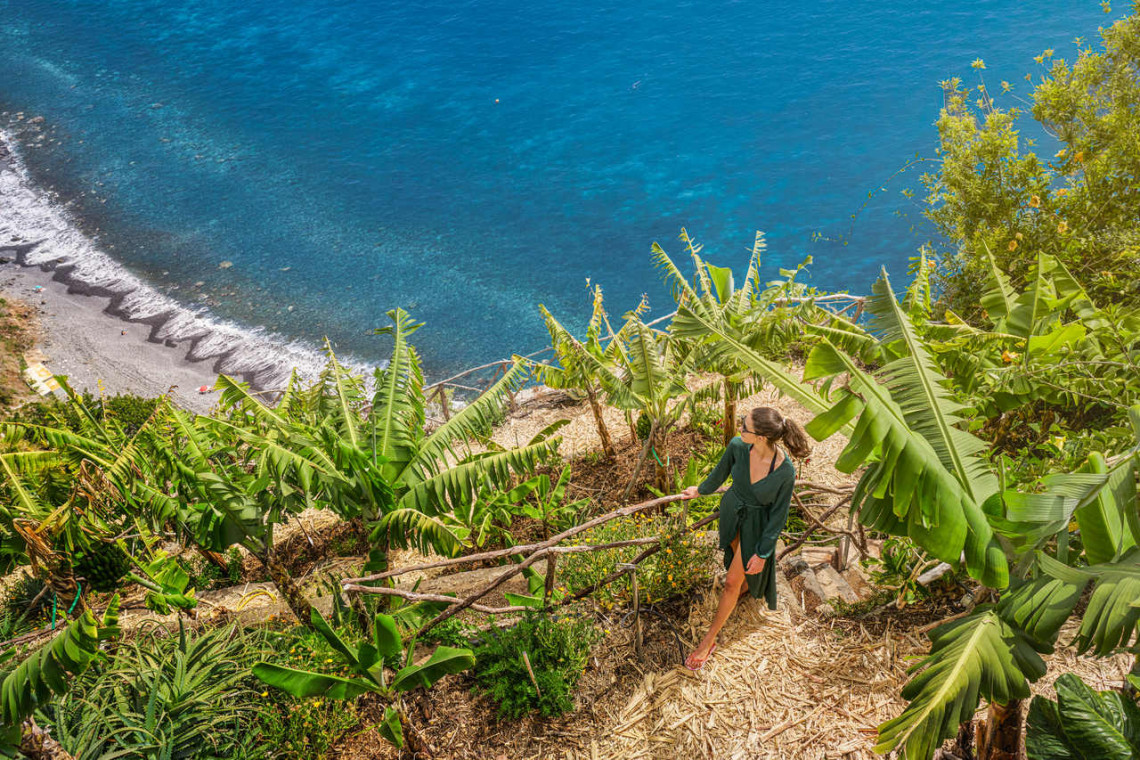 The great news is that Portugal's enchanting island of Madeira is the perfect place to do just that — slip away and be swept off your tired feet as you are wooed and refreshed by this dream destination's exceptional healing properties. It really is the ideal locale to relax and unwind as you reset post pandemic. Why? We're glad you asked.
A World Away, Yet Closer Than You Realize
Madeira is so perfect because it joins the best of both worlds: It FEELS like an absolute world away from all the busyness and hubbub of your daily life, yet is only a short plane ride away! This ease of accessibility makes Madeira — a pristine island tucked amid the Atlantic — the most excellent choice for those seeking a true escape, yet not wanting to be stuck on plane ride after plane ride for hours on end in order to get there.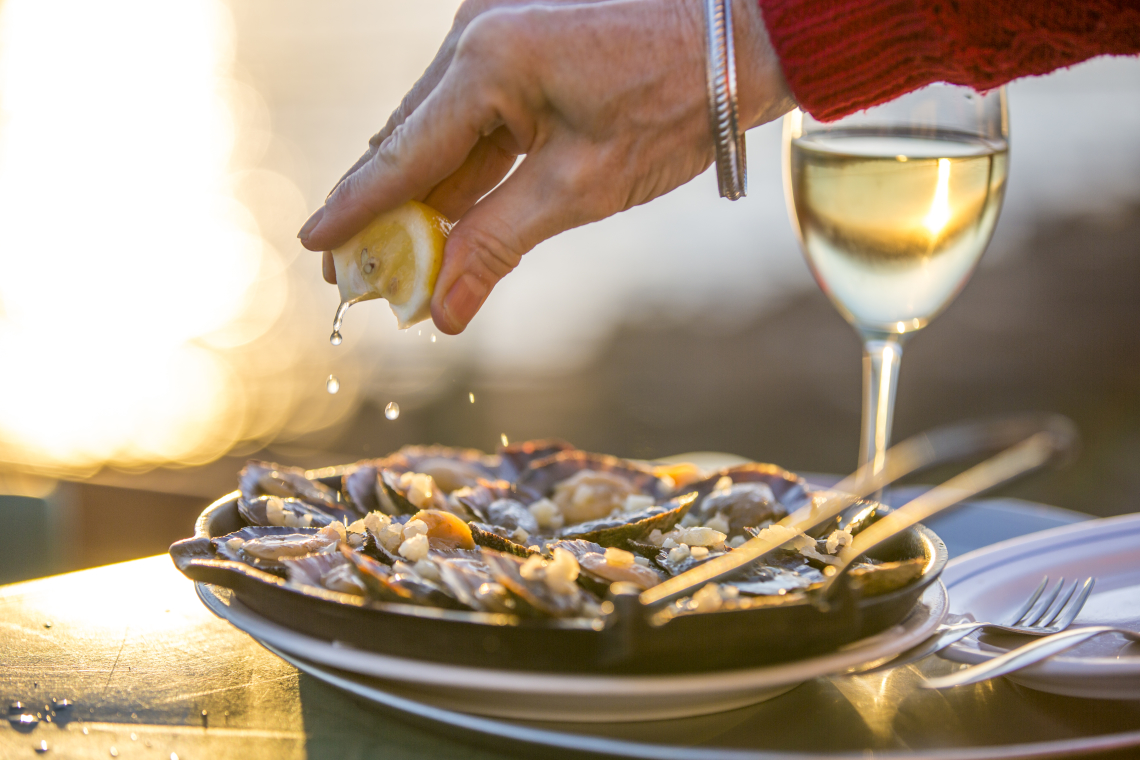 You'd be surprised at how simple, and fast, getting to Madeira actually is thanks to easy direct connections offered from both mainland Europe and the United States! In fact, there has been a surge of interest in travel to this unique archipelago by Americans especially recently thanks to these easier and more convenient flight connections. It's a win-win. After all, who doesn't love having the best of both worlds the last thing you need is to start your spa getaway off with a stressful travel experience.
Healthy & Delicious Mediterranean Cuisine
Most everyone already knows how amazing Portugal's Mediterranean-inspired cuisine is, but what you may not realize (perhaps because it is just so tasty) is how healthy it actually is as well — especially in the islands. Imagine the freshest seafood (literally think right off of the boat each morning), the choicest local fruits and vegetables, fine regional wines, unique spices, and more — all awaiting your enjoyment on every plate served in Madeira.
Few places can claim that they can offer visitors both delicious and fresh, healthy cuisine that also rivals any gourmet menu in Europe. Madeira not only can do so but does — with panache. This is great news for your spa getaway, because why choose to pamper only your soul and body via massages and healing treatments (of which there are many!) when you can also pamper your palate with the freshest, most excellent local gourmet fare? Think of it as just one more way to invest in your well-being, and indulge in flavors and tastes that you'll not find anywhere else in the world.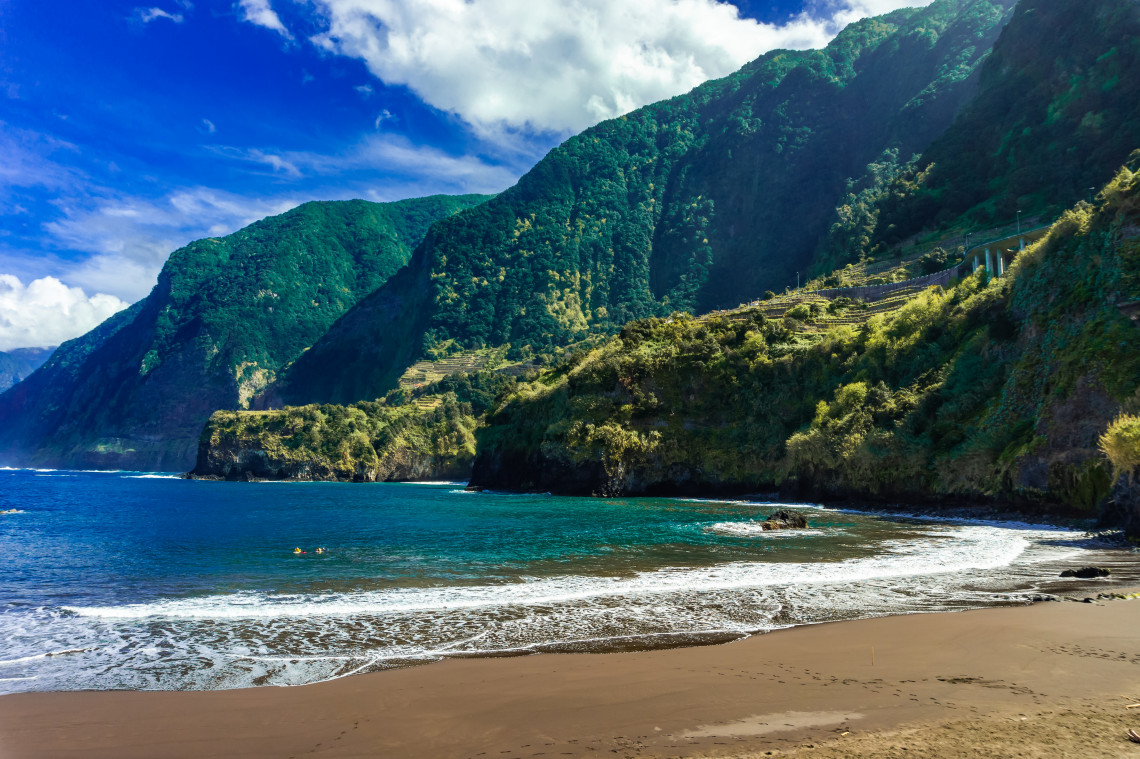 Among the amazing and appetizing local specialties, you can look forward to sampling while visiting this island paradise for your spa retreat include: the freshest fish ever featured on a plate, fresh-baked regional bread that beats any world-renowned bakery, dazzling desserts, hearty and filling stews, exotic fruit-filled fare, and libations that are real luxuries for your taste buds, including local Madeiran wine and the island's signature drink, a flavourful punch known as Poncha.
If you have fallen in love with Madeira, take a look at our hassle-free packages that allow you to plan your dream trip to this beautiful destination. Our team of local experts has thoughtfully designed all our packages, ensuring that you don't have to worry about any arrangements. Simply sit back, unwind, and make the most of your vacation!

Idyllic Climate for Ultimate Relaxation and Enjoyment
There is one main thing to consider about a spa getaway: it is all about YOU and what you need in that specific moment to truly relax and be refreshed and rejuvenated. The exact thing that will soothe your soul and body most will vary with each individual, which is what makes Madeira such an ideal locale for every traveler's spa vacation. Why? Because in Madeira, there is something for everyone to "find their fix".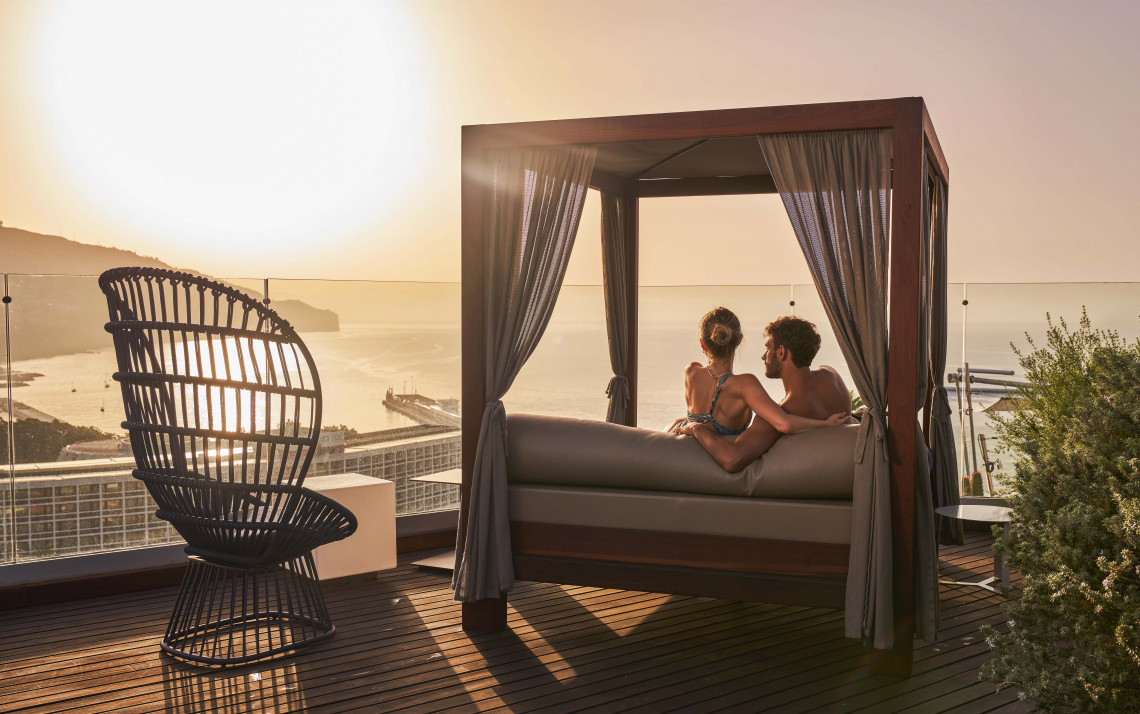 The fact that Madeira enjoys a subtropical climate and boasts amazing beaches and stunning scene scapes allows for doing whatever it is that your heart desires, and for doing what best serves YOU. Does simply relaxing on the beach while working on your tan and soaking up the sun sound like your dream spa vacation? What about heading to a five-star spa to be pampered and spoiled for the entire day? This island world is your oyster, if you will, because you can do all of that and more in Madeira, with the island's spa scene being alive and well, and more than ready to make you feel like a queen (or king!)
Ready to Plan Your Escape?
While you may already know what brings you the most relaxation and makes you feel the most pampered and pristine, the last thing you want when planning a spa getaway vacation is any added stress of having to work out all the tedious details! This can be especially the case if you are looking to take a trip to a destination you have never been to before. And even if you have visited the locale, taking the time to handle every single nitty-gritty detail can really put a damper on things. And who has the time?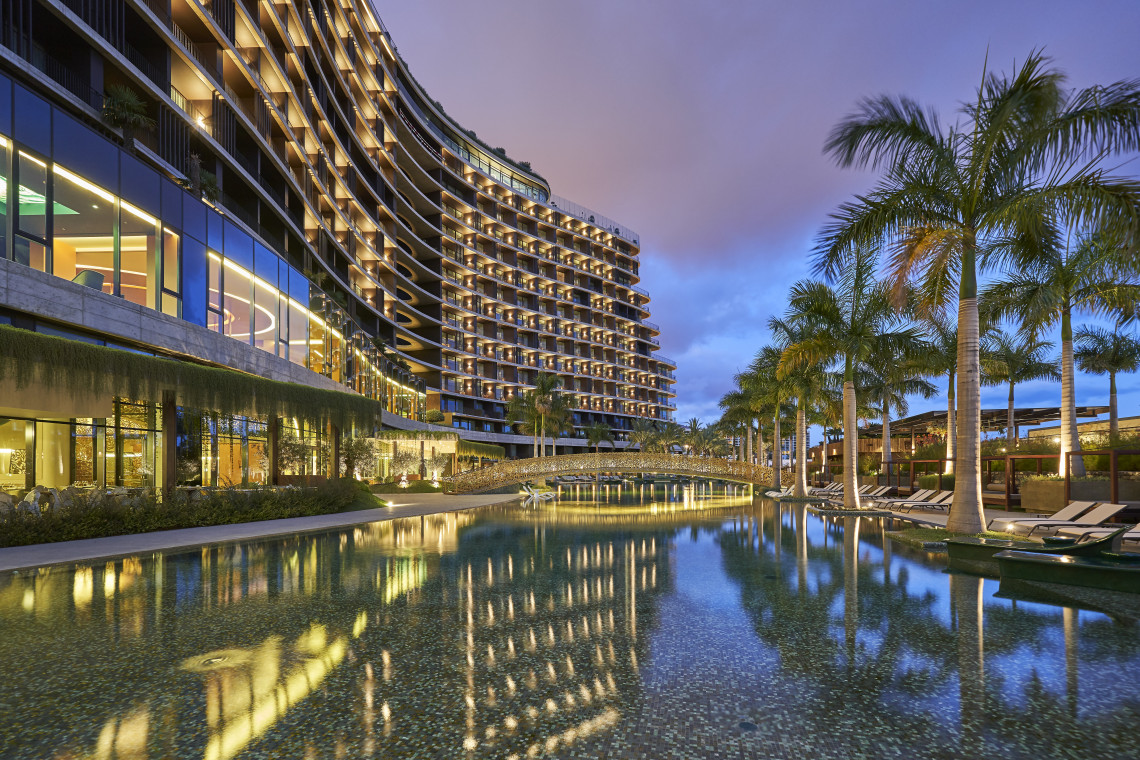 The good news is that Portugal Getaways has taken the time to do all the legwork for you, offering you a carefully curated travel package featuring only the most relaxing, soothing, and healing island accommodations and experiences to ensure that your Madeira spa escape is everything your body, soul, and mind needs — and more. And the best part? All you have to do is sit back, relax, and let yourself be pampered. So, what can you look forward to when choosing our Madeira Superior Spa Experience package? We're glad you asked.
Discover the Unmatched Opulence of Savoy Palace Hotel on Madeira Island
One of the most important things to consider when planning a spa retreat is your accommodations. After all, you need to be surrounded by a peaceful, serene setting, and you want that environment to also be extremely posh and luxurious. After all, you deserve it. The great news is that this package features a hotel that offers you all of that, and more.
You will be staying at the stunning Savoy Palace for your luxury spa getaway stay in Madeira. Since its opening in 2019, the Savoy Palace has cemented itself as Madeira's premiere accommodation. In fact, the glamorous hotel is so impressive that it has earned itself the recognition of being the island's first member of Leading Hotels of the World.
Under the capable direction of world-famous designer Nini Andrade Silva, the Savoy Palace was transformed from a previous, historical site to its present grandeur — a high-end luxury resort featuring custom-designed décor that dazzles and a range of spa amenities that are every soul's healing balm.
Towering over its lesser-known competitors, the regal 15-floor hotel commands your attention and attracts the envy of all who only wish they could stay in one of its luxurious suites. The perfect blend of high class, refinement, modern comfort, and warm hospitality, the Savoy Palace prides itself on its ability to offer each guest a unique and unforgettable experience. Featuring spectacular ocean views and lavish gardens, the hotel design combines a bold and modern style with historic elements--the result of which is absolute luxury and perfection, and the healing atmosphere ideal for your dream spa destination.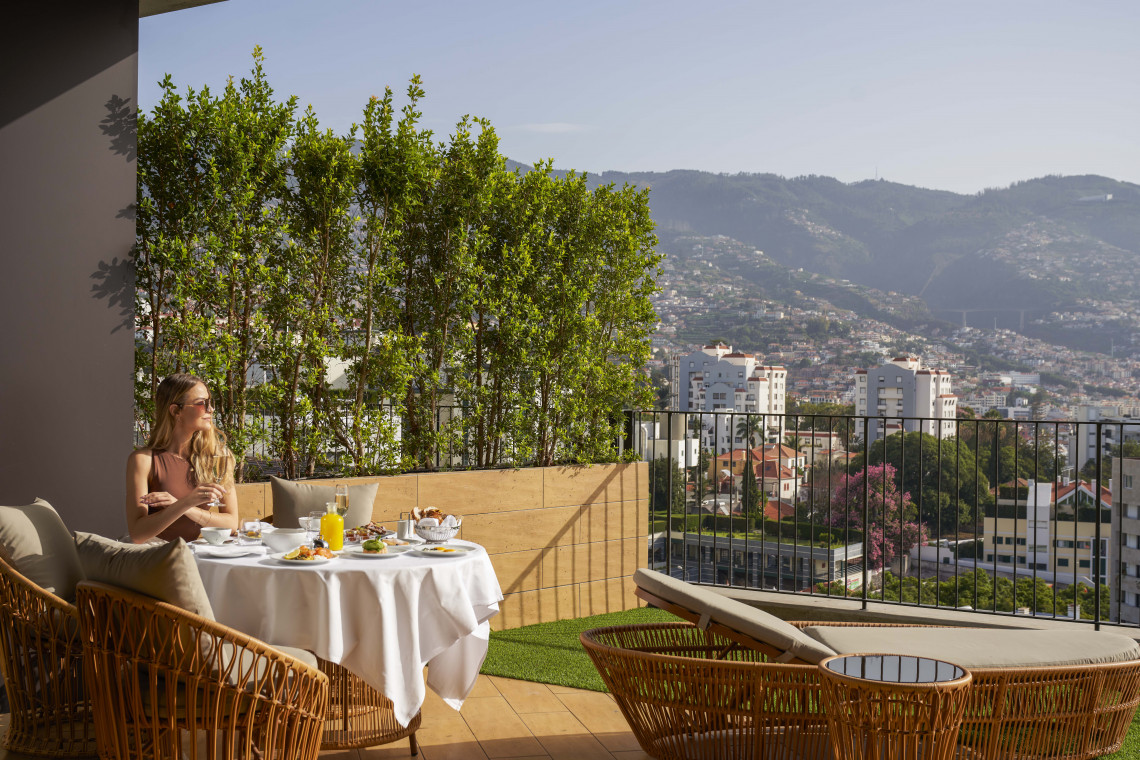 For the ultimate luxury experience, the Savoy offers premium suites for your stay, where you can wake up to a private pool right at your balcony and enjoy access to the Jacarandá Premium Lounge & Club and Laurea Spa, as well as myriad other high-class delights. The onsite Alameda restaurant will also not disappoint, and guests will be especially enamored by the biggest spa in the North Atlantic, two amazing pool areas, and even a swanky cigar lounge. And speaking of that epic spa… let's talk a bit more about your spa package inclusions…
About Your All-Inclusive Experiences
This exclusive package is specially designed to make your relaxing spa getaway to one of Europe's most beautiful islands absolutely perfect. You'll be flying non-stop from New York City's JFK Airport to Cristiano Ronaldo Airport in Madeira Island, an approximately 6-hour flight, after which you will enjoy a unique travel package featuring the absolute best that Madeira Island has to offer in terms of top luxury accommodations and experiences.
As previously mentioned, you'll be staying at one of the most luxurious and exquisite hotels in Madeira Island - the Savoy Palace, conveniently located right in the heart of downtown Funchal. Breakfast is included during your stay, as well as an amazing hotel suite that stuns. You'll be treated to a VIP welcome upon arrival, complete with a fresh fruit basket waiting for you in your room; a welcome drink at the lobby day, and free use of the gym.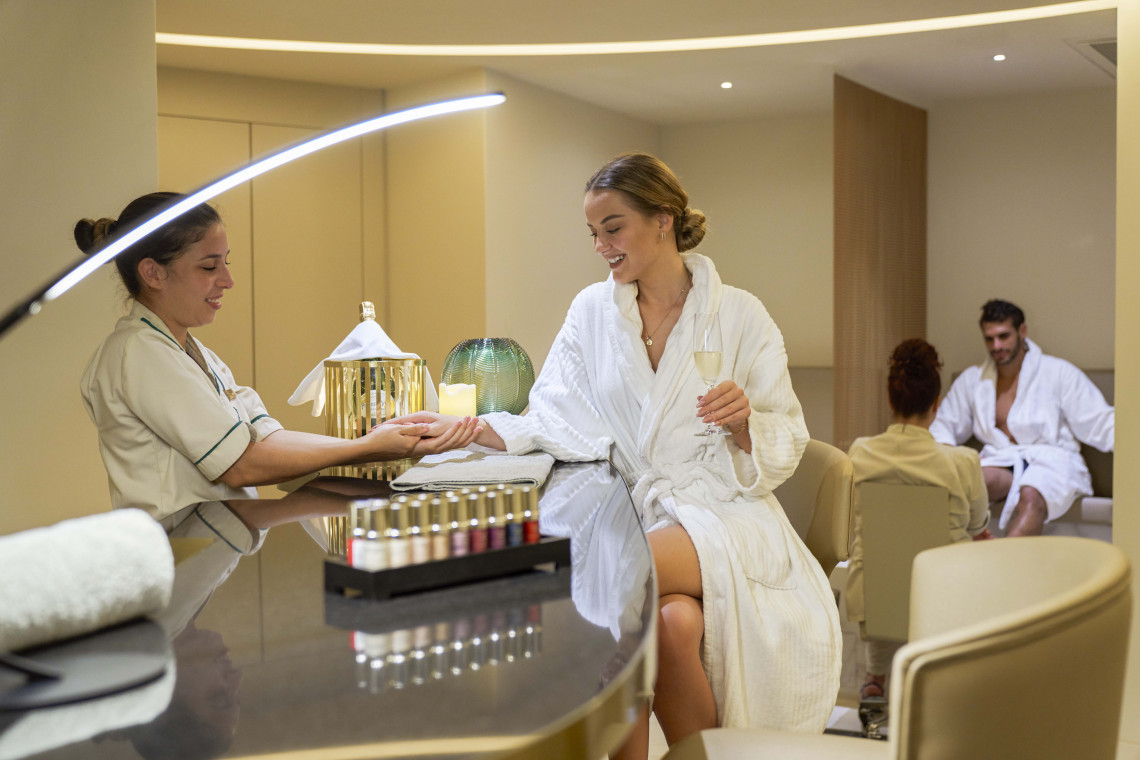 But that's not all! This VIP welcome offer also includes one entry per person per stay to the Laurea Spa, the largest spa in the North Atlantic with about 3,000 square meters, all of which you are sure to love. Even better, if you upgrade your room to a suite, you'll have unlimited access to the 3,000 sq. ft. Laurea Spa, which boasts 11 treatment rooms, a champagne and nails bar, a fitness center, and a menu of indulgent massages, facials, relaxation programs, and other rituals, for both men and women - all of which are available for you to choose among as a guest!
And…. There's more… The highlight of your spa getaway will be the included (1) massage and (1) beauty treatment at the Laurea Spa that you can look forward to enjoying. This travel deal even includes private luxury transfers to and from the airport, which means you literally won't have to worry about a thing, as we have taken care of everything for you.
Looking to Elevate Your Spa Escape?
Still, want to elevate your luxury spa getaway experience and make it even more magical? We give you the option to add numerous experiences to make your dream escape even more amazing. Among our carefully curated experiences include: a VIP Range Rover Sport private full-day tour all around the island, a VIP Range Rover Sport private romantic sunset half-day tour, a private yacht romantic sunset tour, and a full-day private yacht tour over the south coast of Madeira Island.
Not sure what to choose? No problem! You can always ask one of our certified experts for even more recommendations. The sky is really the limit of luxury, and you deserve your heart's desire. After all, pampering yourself doesn't have to just take place within four (albeit luxury) walls!
So, are you ready to come and experience this dreamy island firsthand and finally treat yourself to the luxury spa getaway you deserve? We're here to make it happen. Contact us today and let us create your ideal spa vacation getaway.
Discover Madeira Island Your Way: Customizable, Tailor-Made Trips for Your Dream Adventure!
If you're eager to explore Madeira Island at your own pace, we have the perfect solution for you. Our team of specialists will collaborate with you to create a personalized trip that caters to your preferences and budget. Whether you wish to savor the delicious local cuisine, delve into the historic towns, or bask in the sunshine on magnificent beaches, our tailor-made packages provide the flexibility and autonomy to uncover the wonders of Madeira Island at your own rhythm. So, don't hesitate! Get in touch with us now and let us assist you in planning an unforgettable trip to Madeira Island!