Why Madeira is the Most Popular Portuguese Island to Visit?
You've surely heard of Lisbon's capital city, cosmopolitan delights. And you've probably been told of, or experienced for yourself, Porto's ancient history and famed wine. But what if we told you there was a unique island enclave — also located in Portugal — that boasts its very own brand of magic that is sure to cast its spell over you? Far from a figment of your wildest imaginings, this place actually exists, and its name is Madeira.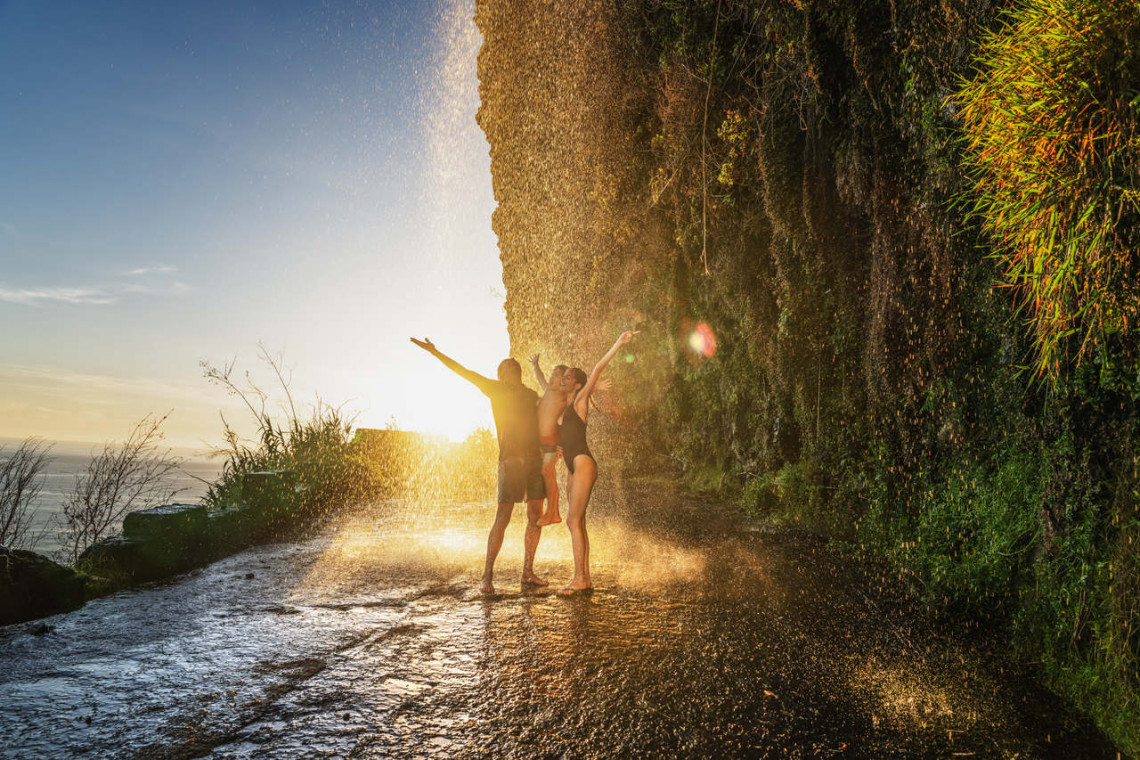 An island situated just off the coast of Mainland Portugal, Madeira is still one of Europe's relatively undiscovered secret gems. But the word is getting out, as each visitor to this incredible island haven has nothing but the highest praise for its unsurpassed natural beauty, its fascinating culture, and its delicious, authentic local cuisine.
For this reason, and the fact that this locale is so versatile that it offers a little something to appeal to every type of traveler (from honeymooners to families, and even solo adventurers), you should plan your visit to Madeira as soon as possible. After all, Madeira is experiencing a surge in visitors each year, and for good reason. In fact, there are so many reasons to visit this incredible Portuguese Eden that we had a hard time narrowing them all down to our list of top items. But, we've done our best, and from Madeira´s amazing landscapes and warm climate to its friendly locals and scrumptious dishes, and beyond, we've created this guide to peak your interest in this idyllic locale.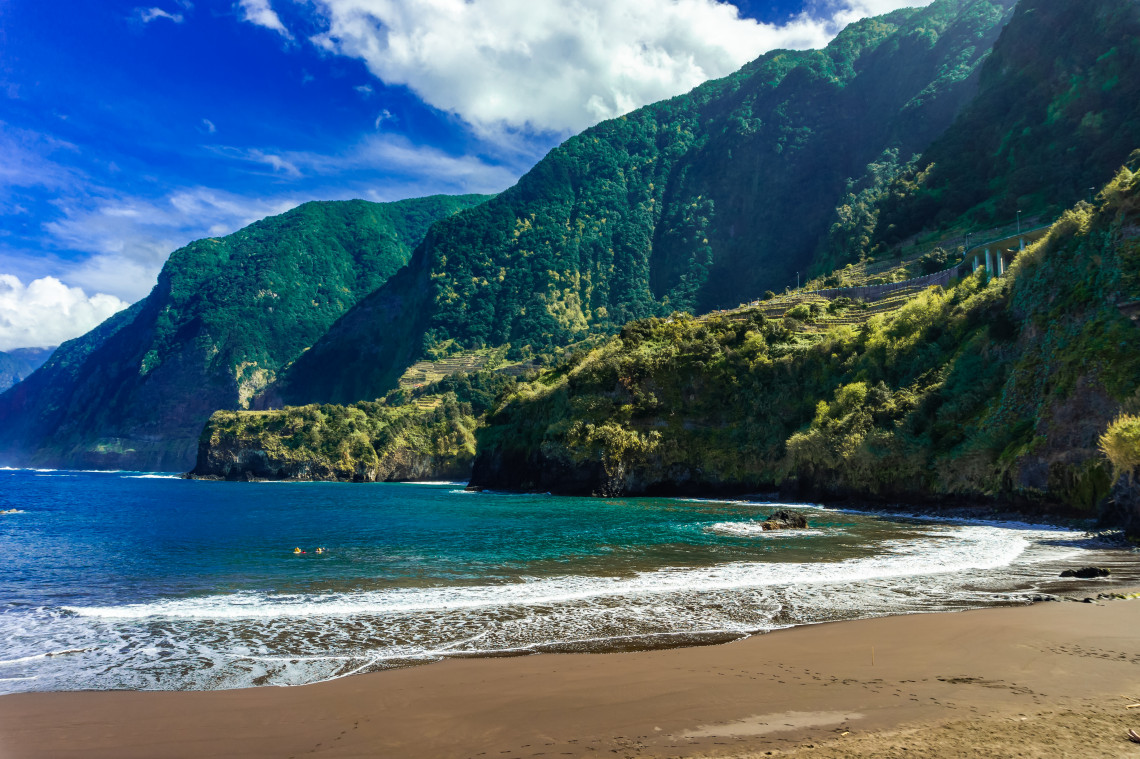 Breathtaking Scenery
It may surprise you to hear that Madeira is actually quite often compared to North America's dream destination of Hawaii. We'd have to agree that the Portuguese island does bear many resemblances to the Aloha State, among which include its lush landscapes and awe-inspiring scenery.
Close your eyes and picture your ideal island escape. It´s a safe bet you are envisioning a verdant, vibrant atmosphere, where you are surrounded by crystal blue waters of some overseas ocean and ensconced by a warm climate and sunshine that just begs for you to explore every inch of all that lies before you. Are there exotic flowers? Fresh fruits ripening on the vine and just aching to be plucked? What about beaches? And even some mountains to make the contrast even more spectacular and attention-grabbing? That imagery really does sound like heaven, and that's actually exactly what you can expect to discover when you journey to Madeira.
Wild and dramatic, Madeira's aesthetic appeal could perhaps best be described as untamed beauty. Vastly varied and yet unspoiled by civilization and commercialism, Madeira promises visitors boundless expanses of captivating coastline, towering mountains, and wide-open spaces of emerald hues.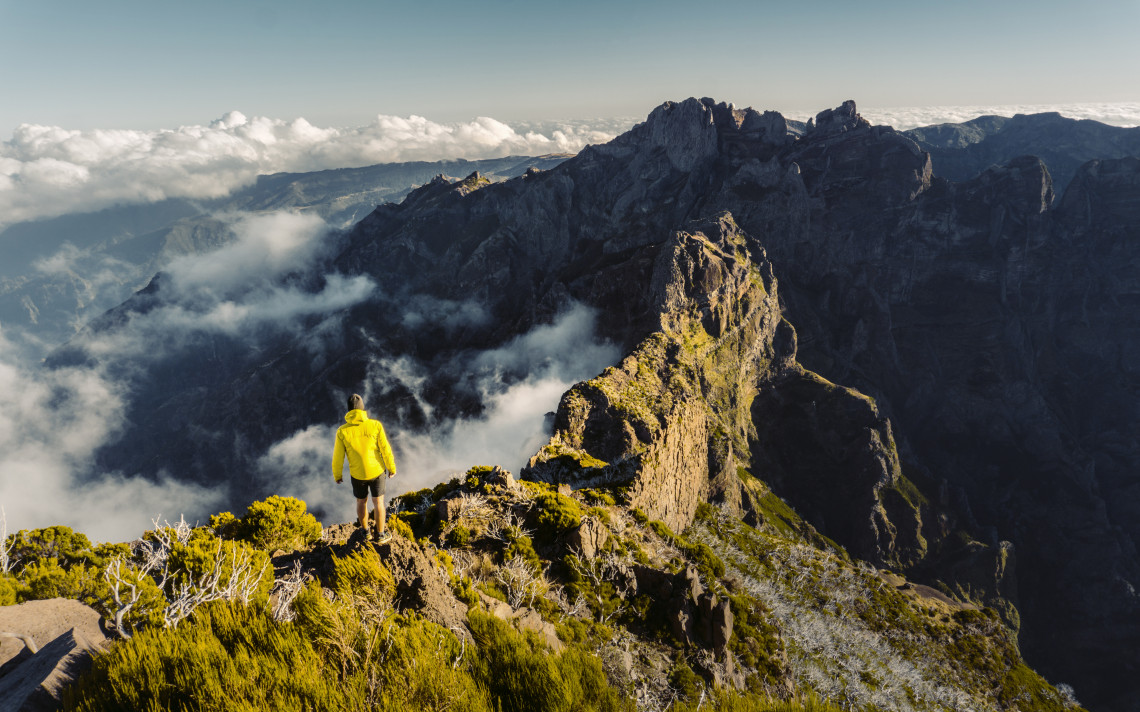 Picturesque Points of Interest
Madeira has been nicknamed the "Pearl of the Atlantic", which makes perfect sense because not only is the island itself a true gem of a destination, but it also boasts near-endless treasures to discover around every corner. For instance, travelers love to head to Cabo Girao, found on the southern coast of the island in Camara de Lobos, to snap stunning photos of this epic cliff. Just be prepared to brave a glass-bottomed balcony at the best lookout point if you are wanting to grab that money shot.
Another popular place for travelers is Faja dos Padres, a quiet and off-the-map haven that is barely accessible by land (most get here by boat or glass-walled cable car offering astounding views). For the green thumbs among us (or for those who simply adore floral beauty), the Monte Palace Tropical Gardens —set high on a hillside overlooking the capital city of Funchal and filled with exotic plants, wildlife like Koi and Peacocks, and even waterfalls and sculptures — do a dream come true. Even more natural beauty can be found at Parque Florestal das Queimadas, a lush forest park that will not disappoint. Lastly, no trip to Madeira would be complete without a stop at its Laurel Forest (Laurisilva), which has actually been declared a UNESCO World Heritage Site and is by far one of the most gorgeous places to visit in the entire island.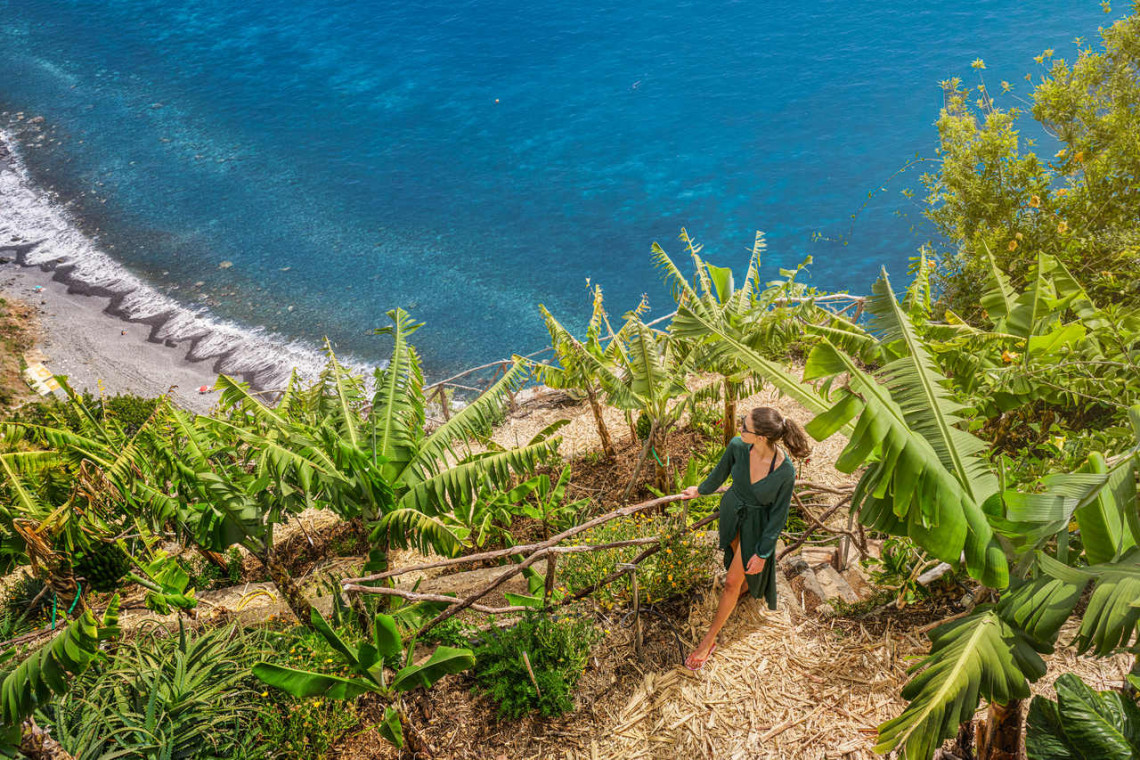 Fancy a dip in some of the purest, clean waters in the Atlantic? The lava pools at Porto Moniz are certainly worth your consideration. What about a memorable hike or nature walk? Choose among a plethora in Madeira, including the popular Levada Do Reí or the more challenging Pico Ruivo.
Finally, the capital city of Funchal is a must-see, featuring plenty to see and do, including charming streets of mosaic tiles and lovely architecture that will leave you awed and inspired.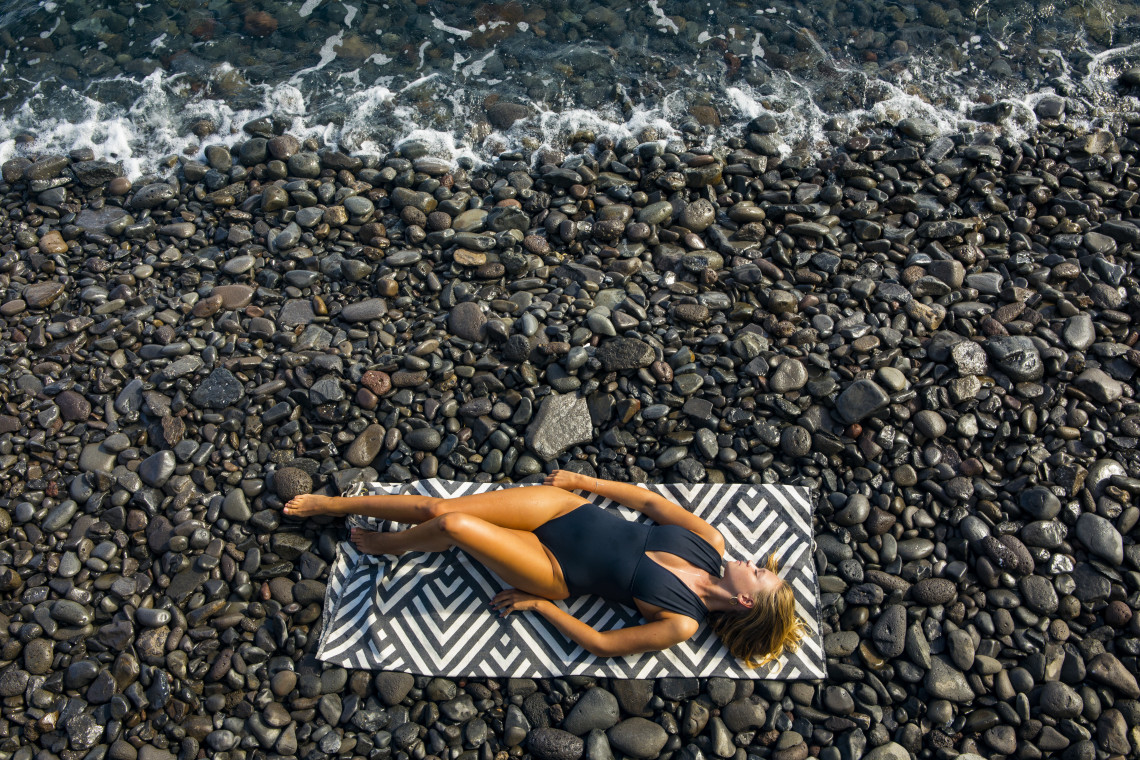 Wondrous Weather
There is a reason that Madeira is known as the "Island of Eternal Spring": It is pleasant here year-round, with a subtropical climate marked by days measured in warmth and sunshine.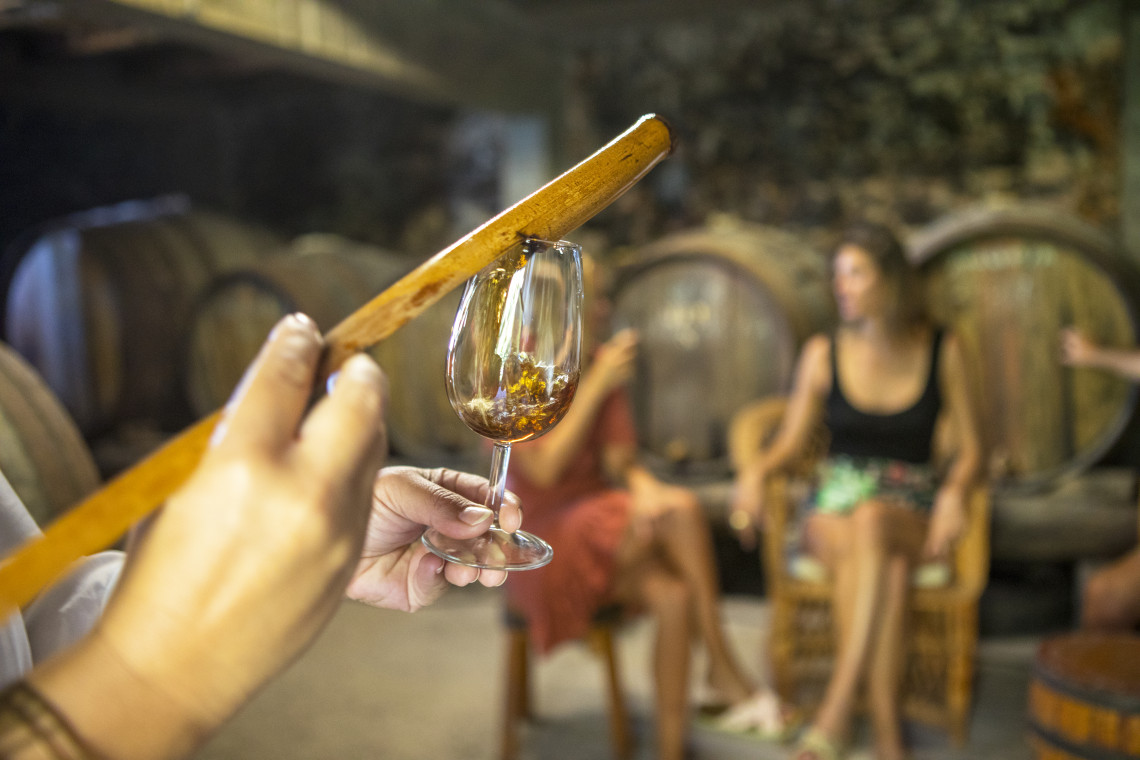 Fabulous Local Cuisine
While you most likely have heard or tasted for yourself how mouthwatering Portuguese cuisine is, the island of Madeira offers visitors unique culinary delights that are distinct for the region, making them not only delicious but also exotic and new. Don't you just love discovering new dishes to try? Madeira has plenty, our favorites of which include Peixe espada com banana. In this popular dish, the peixe espada (black scabbardfish) is either breaded or battered, then fried with a banana and in some cases, even served with a passionfruit and custard sauce. Another fish dish that visitors go ape over is lapas. Also known as limpets, this specialty dish, which is wildly popular and can be found in most restaurants throughout the island, has a taste similar to clams, although the consistency is a bit more chewy.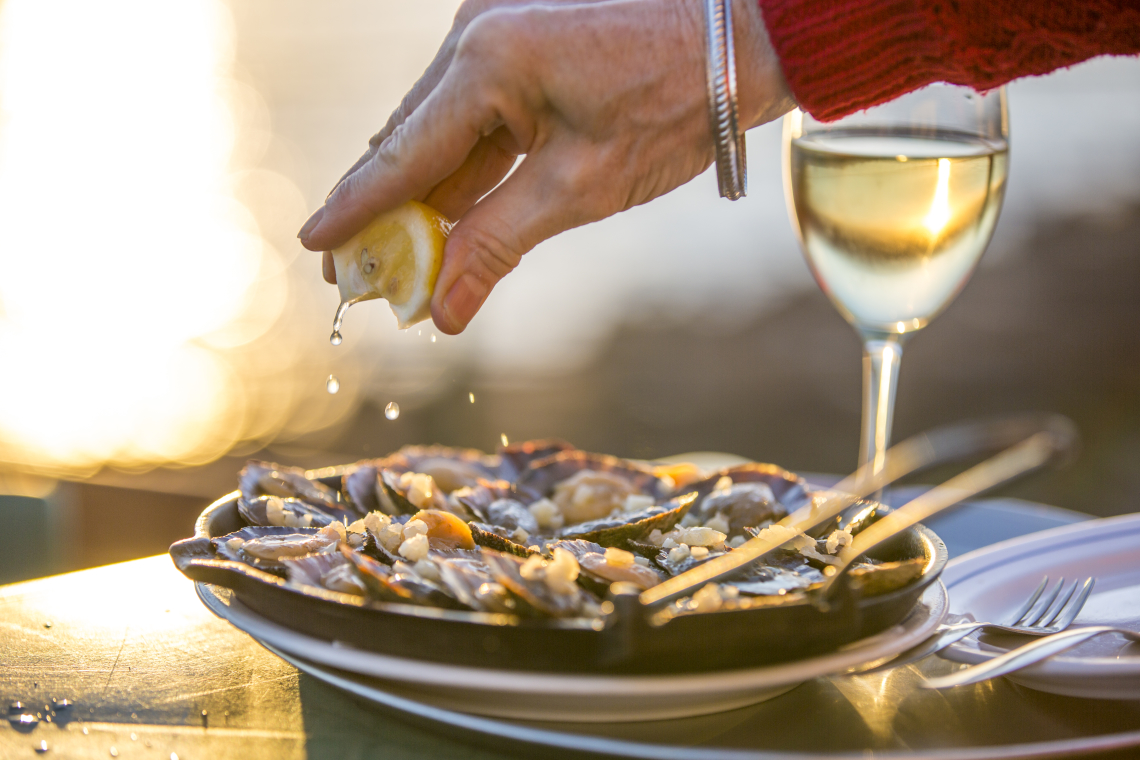 The next item, espetada, more describes a mode of cooking popular in Madeira, where food (usually meat, squid or fish) is cooked on wooden skewers (usually made from bay laurels, which gives the fare its signature unique and scrumptious flavor). Another meat dish to try is picado, consisting of cubed beef or veal seasoned with salt, pepper, and crushed garlic and fried with "morangueiro" wine, water, olive oil, butter, bay leaves, and tomato puree. Most often served with a side of chips (Americans call them french fries), this dish is commonly shared "family style" among friends or family.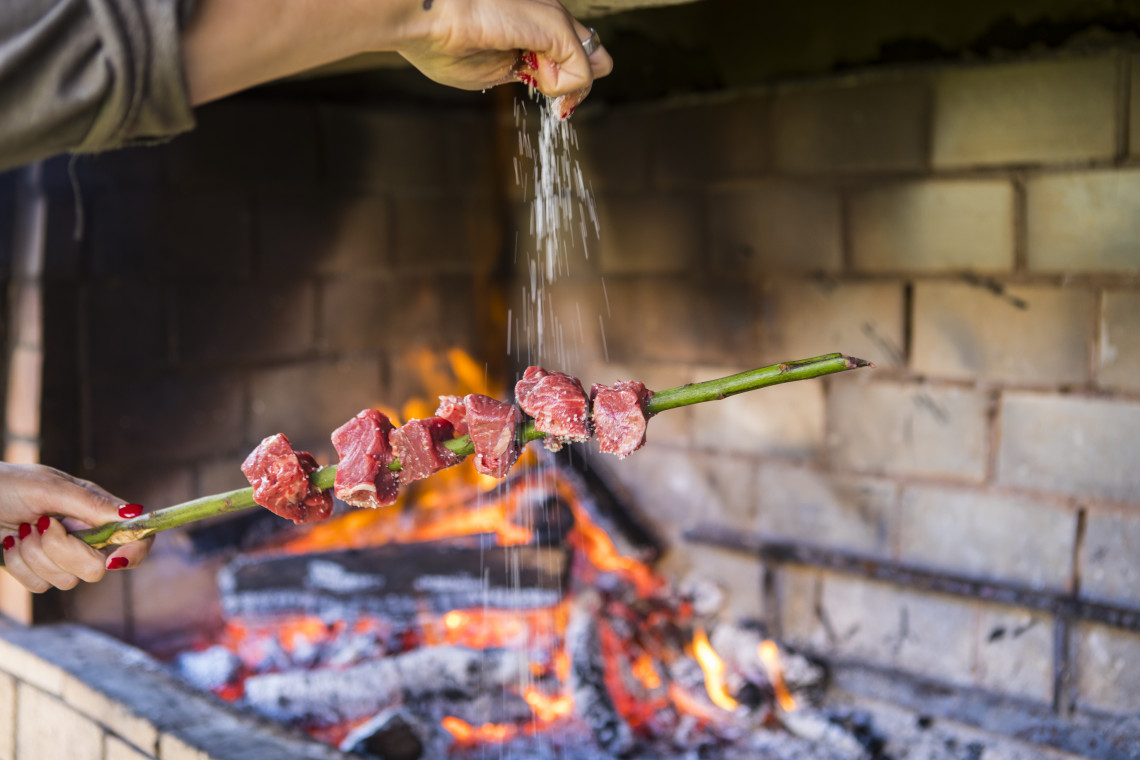 If carbs are what you long for, you'll love bolo de caco, Madeira's regional bread, which actually derives its name from the caco or basalt stone slab that it's cooked on. A big reason why the bread is so adored is due to its being super soft and ultra fresh, and the fact that it's usually served with garlic butter sure doesn't hurt either.
Finally, no list of Madeira cuisine would be complete without a mention of Madeira wine. You simply have to taste it to appreciate it, as no other wine is quite like this fortified libation. One last drink worth mentioning is poncha (translated as punch in English), which you will find all over the island, including in many bars that actually specialize solely in serving this concoction consisting of Aguardente, honey, sugar, lemon juice, and other assorted fruit juices (pick your pleasure).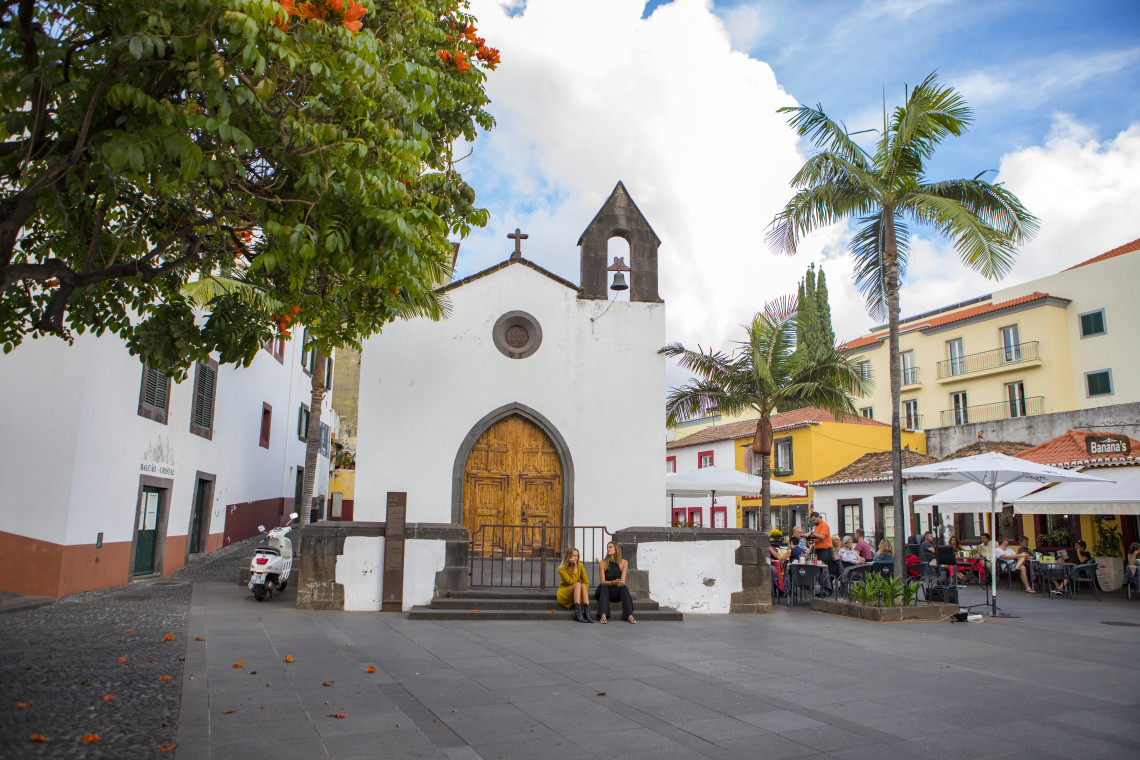 Vibrant Culture and Rich History
Not only are the people of Madeira friendly and welcoming, but theirs is a culture that is deeply rooted in fascinating pastimes and traditions. Some of the most intriguing traditions, which you must come and experience for yourself and get a local to tell you the amazing backstories on include: Childbirth Masses, The Mass of the Rooster, Children's Sweet Necklaces, Dough Dolls, Regional Music, Folklore Shows, and much more.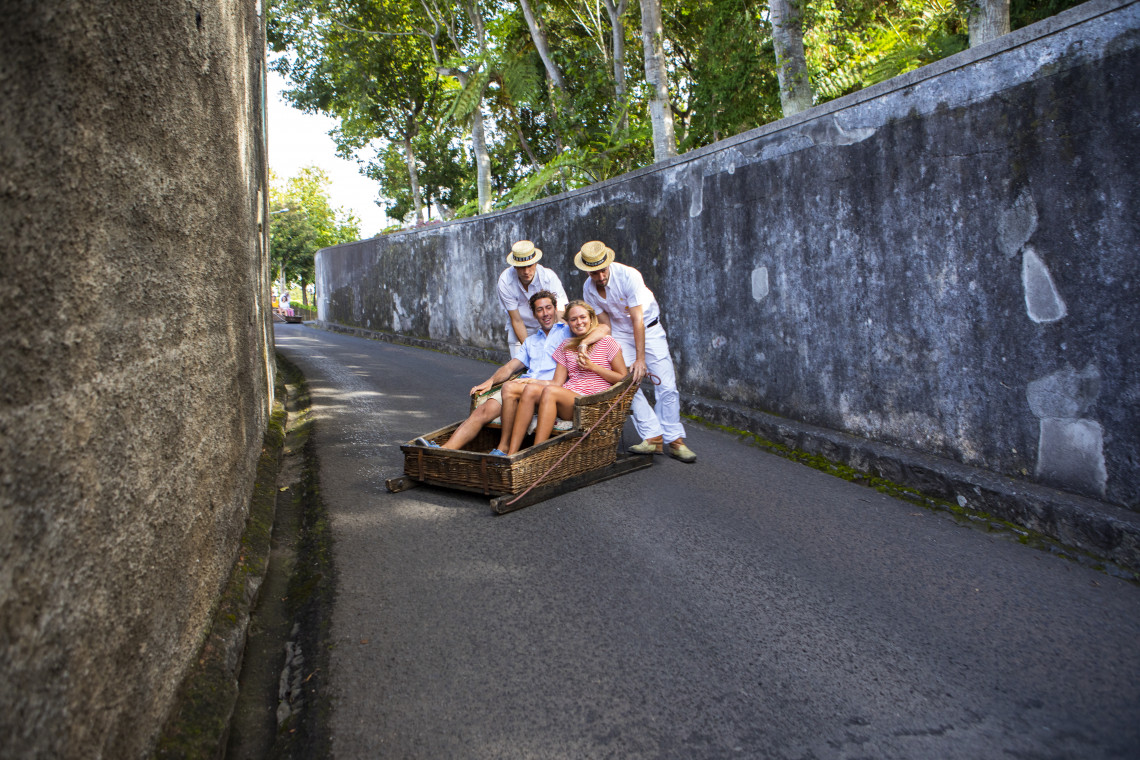 When is Madeira the Most Magical?
Now that we have convinced you that a trip to Madeira deserves the top spot on your vacation bucket list, you may be wondering about when the best time to visit is. Don't worry. We've got you covered.
The answer to this question is nuanced, as there really is no "bad" time to visit Madeira thanks to its moderate climate year-round and loads of things to do and see no matter which season you choose. However, certain criteria can help you decide what's right for you, such as:
If you want to miss the crowds, a good rule of thumb would be to plan your trip around the summer and holidays, as tourists are especially keen on coming to explore this island's treasure during those peak times.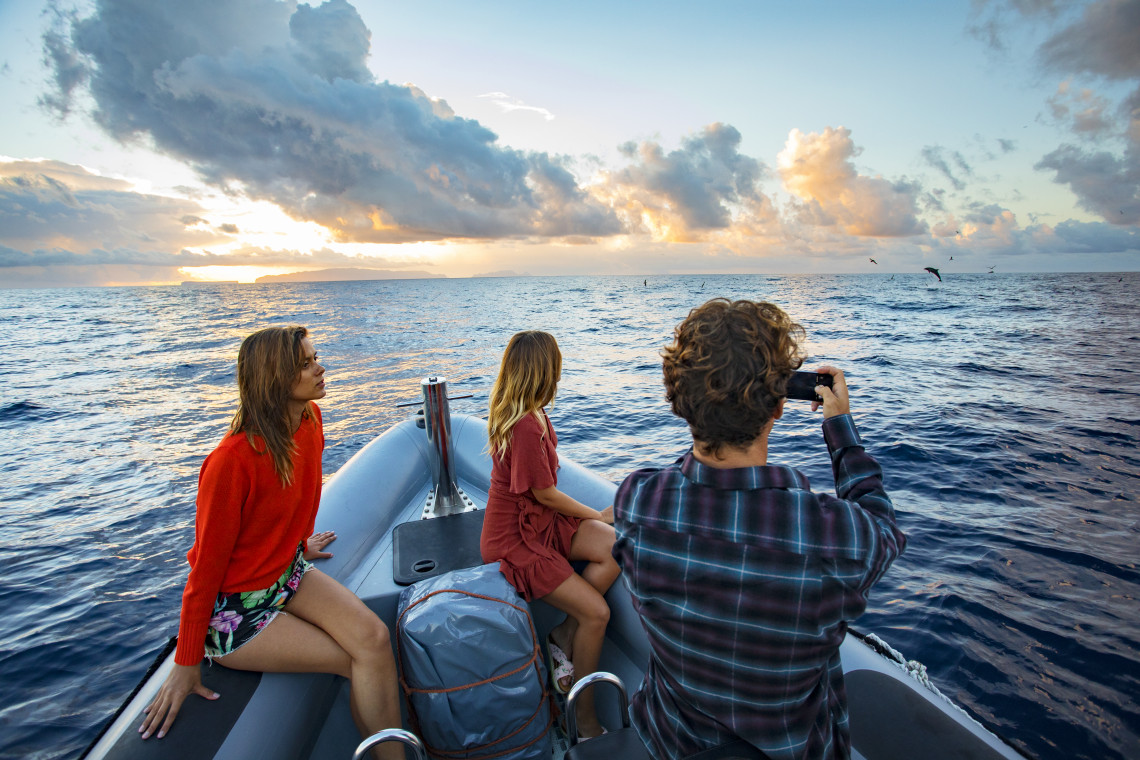 For those looking to time their trip during the days that are the most sunny and dry, the month of June has your name on it. Honestly, though, the Spring (March all the way through September) is quite lovely too. For hikers and outdoor adventurers, April and May might be most to your liking, where you can hit the middle-of-the-road temperatures in that sweet spot of Spring. These two months also happen to be when the flowers in Madeira are out in full force. Finally, for whale watchers and dolphin seekers, the time window falling between April and October will be your best bet for spotting (and swimming alongside) your favorite ocean species.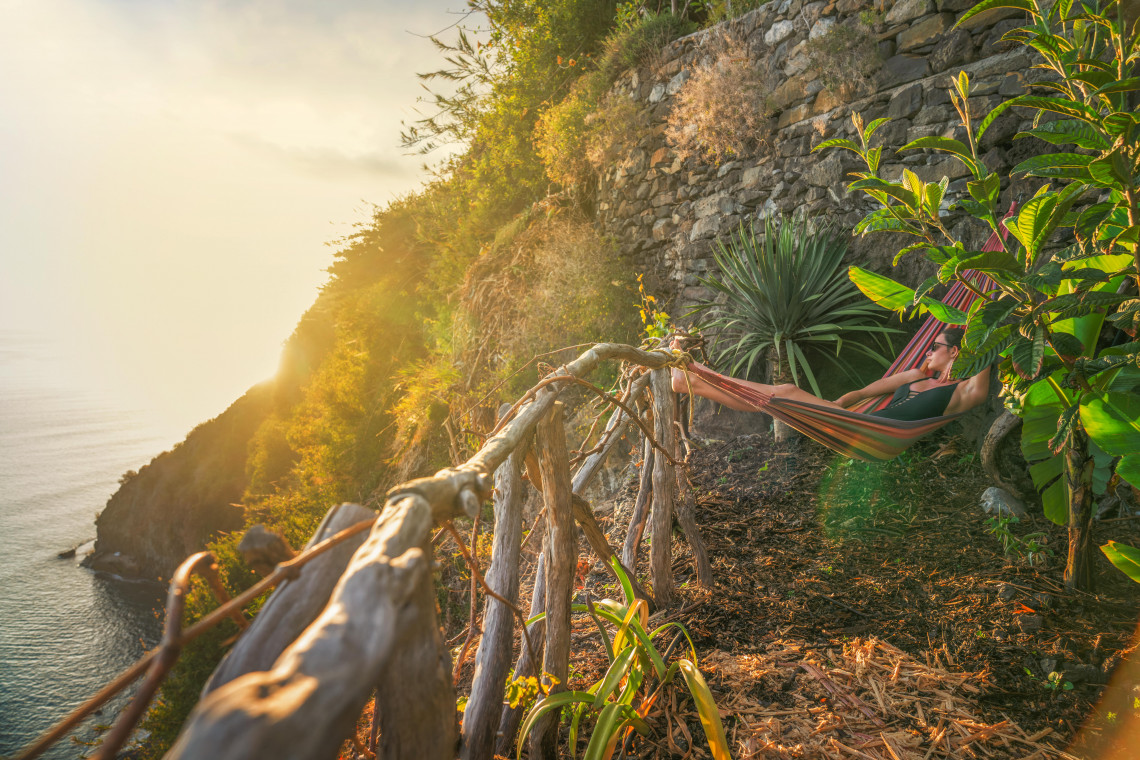 An authentic experience like no other is just a short plane ride away, awaiting you in magical Madeira. Now that you've seen all the amazing things this island has to offer, the decision of where to go on your next vacation will be a no-brainer. We look forward to seeing you soon, and when the time comes to book your dream getaway, the experts at Portugal Getaways have you covered with extra special deals and discounts.