Why Madeira Island Should Be Your Next Travel Destination?
Ready to get back out there and travel the world once more? Wondering where to head next? We've come up with the top reasons why Portugal's magical island of Madeira should be at the top of your list of vacation destinations.
Tucked amid the sparkling blue seas of the Atlantic, Madeira is an enchanting island just off the coast of Portugal — and Morocco — and also, come to think of it, the United States. Its unique location is part of its endless charm, and attraction, as it is tucked away from the hustle and bustle of the Mainland, while still close enough to head off for a jaunt to enjoy some much-deserved time to relax and unwind and discover a whole new island world.
And what exactly can you expect once you arrive in this pristine Portuguese archipelago? Well, there are so many wondrous experiences and spectacular sights to see, it's nearly impossible to describe them all. So, we've come up with a list of the most compelling reasons why Madeira is so special and sublimely unique, making it the perfect choice for your next trip.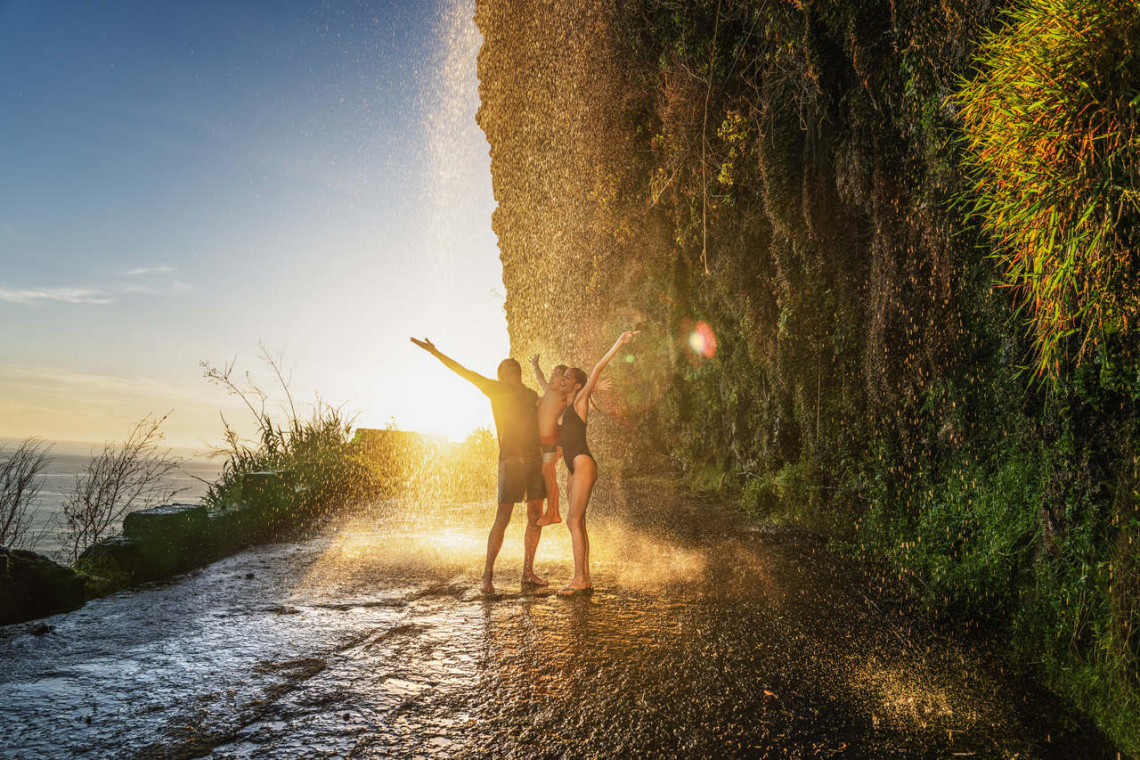 Amazing Weather
One cannot talk about the numerous positives of Madeira without first mentioning the amazing weather. Madeira's climate is quite mild, with sunny days dominating the majority of the year and temperatures relatively warm throughout each season… yes, even in winter! Just to give you an idea, summer temperatures hover around 24°C (75°F) on average and rarely dip below 17°C (63°F), and even the "coldest" season of winter can't be described as anything less than lovely, with temperatures normally only dipping at their lowest to an early morning (still sunny and balmy) 4°C (39°F), but hovering more around a mid-day 20°C (68°F).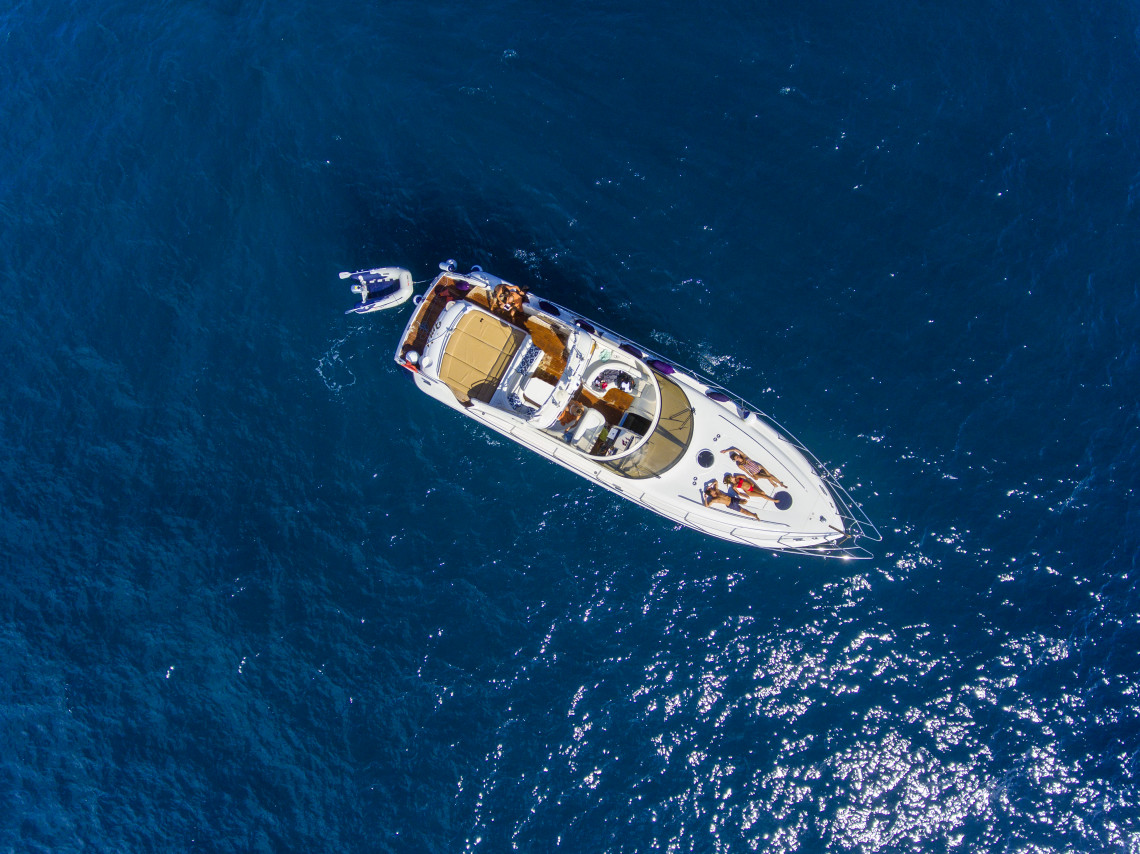 Outdoor Activities
Of course, the incredible Mediterranean-like climate of Madeira lends itself perfectly to the enjoyment of outdoor activities, of which there is a near limitless abundance awaiting visitors, no matter what time of year they arrive. Whether you are a sea lover or one who prefers their feet planted firmly on the soil (or sands!) Madeira has an activity that will match your heart's desire.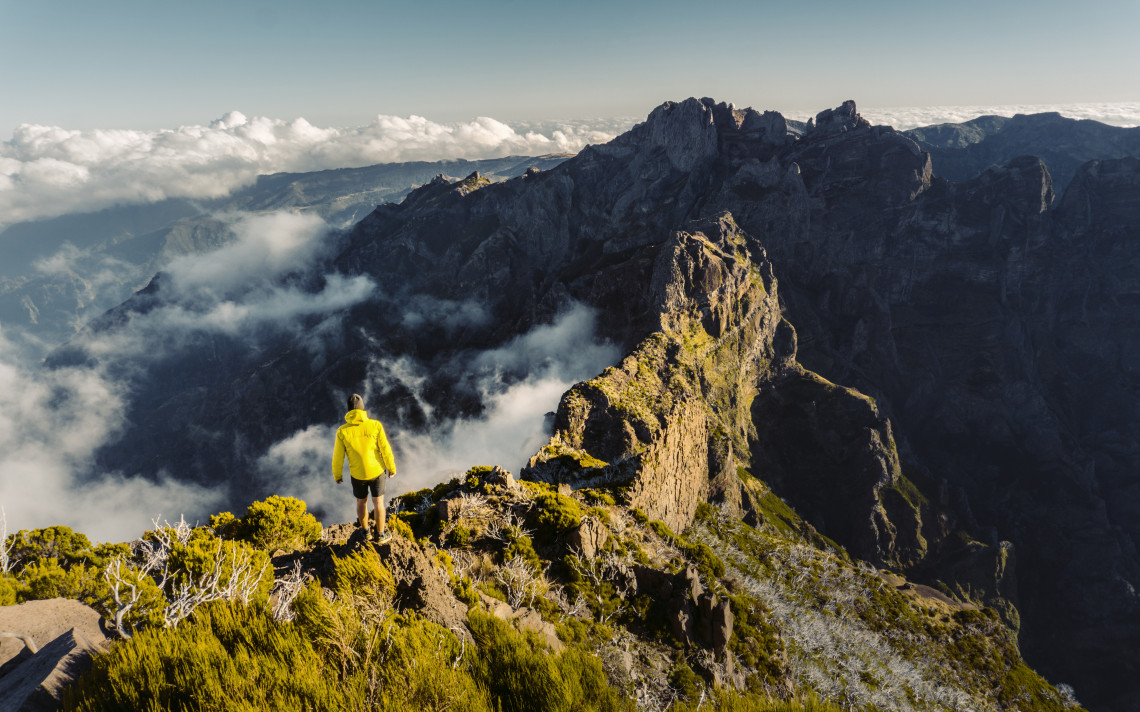 Seeking sea activities beneath the sunshine? You'll adore the fact that the waters of Madeira's captivating coast are always warm enough to be inviting and appealing, awaiting whatever nautical pursuit happens to be your present passion. From snorkeling to diving, as well as sailing, windsurfing, sport fishing, and surfing, Madeira offers it all. And speaking of surfing, those looking for primo waves can find some of the best in Europe at the Jardim do Mar, Fajã da Areia (São Vicente), and Porto da Cruz beaches, among others.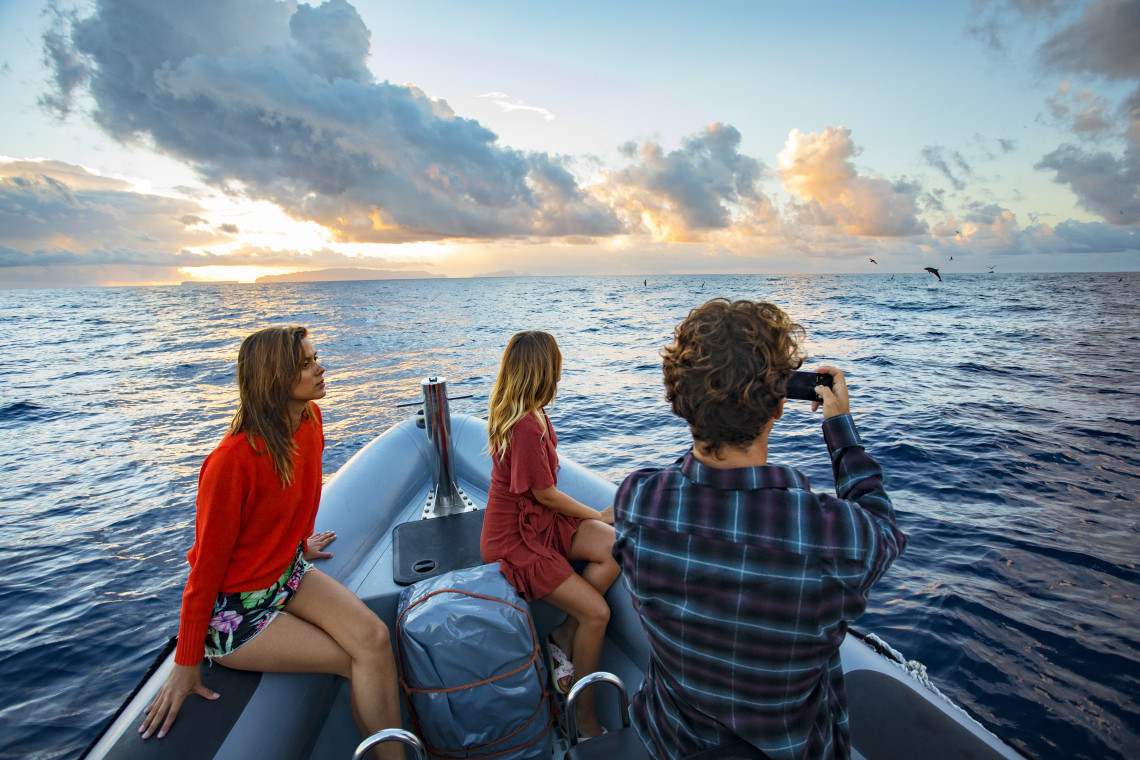 Finally, no sea activities summary would be complete without mentioning the incredible array of boat trip options available in Madeira, where you can get a gander at the area's dolphins, whales, and monk seals as they frolic among the Madeira seas. For land lovers, your only problem will be choosing which incredible outdoor activity — golf, hiking, biking, and more — to choose each day.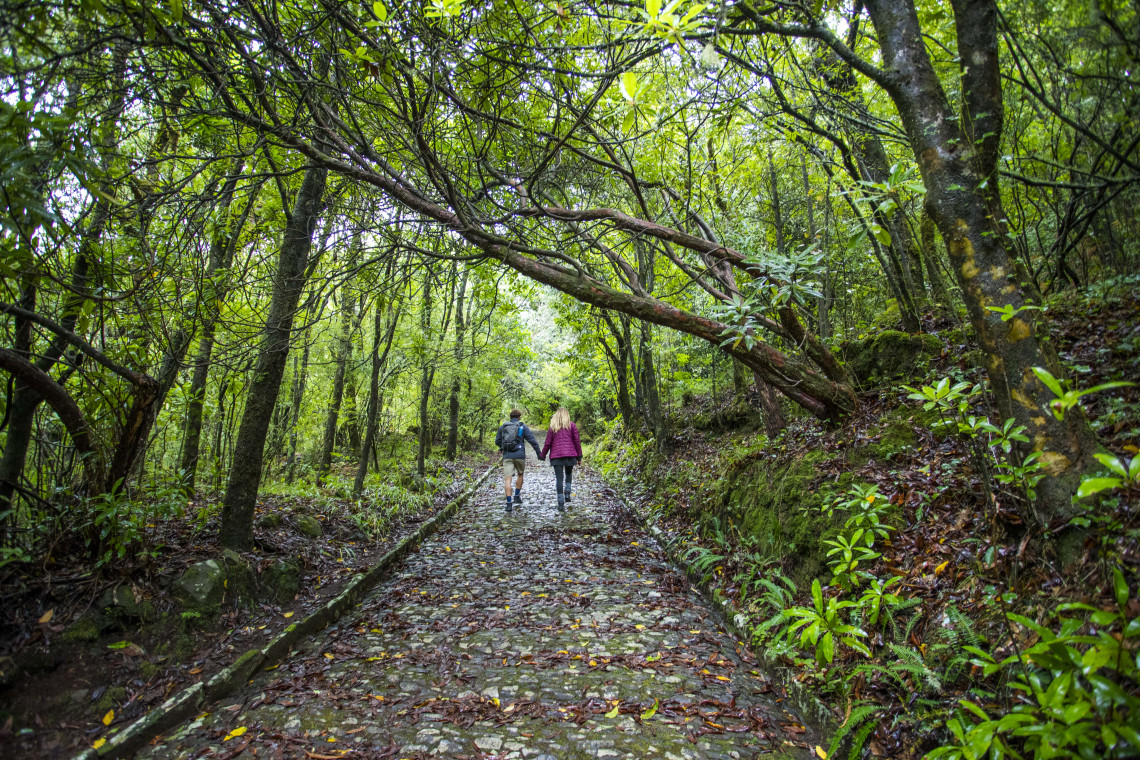 Levadas for Days
Speaking of getting out and enjoying the outdoors, one extra unique offering that Madeira has is its lovely levadas. These small irrigation canals are scattered throughout the entire island, and their originations date all the way back to the sixteenth century. Not only are these levadas lovely to look at, but they are also among a number of protected areas in Madeira. Both locals and visitors alike have made it a popular pastime to stroll along them on foot, encountering amazing landscapes and myriad local flora and fauna along the way.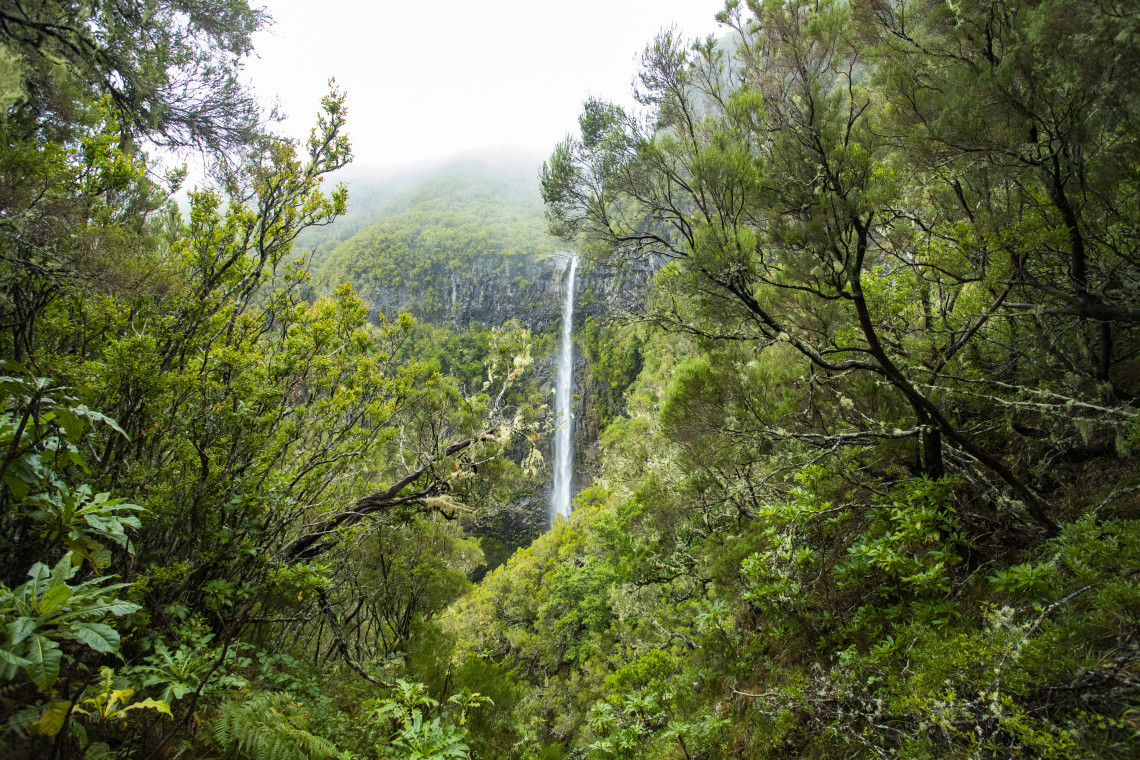 An Enchanting Forest
Another protected area in Madeira will make you feel as if you have stepped into an enchanted forest from a Disney movie or childhood fairy book. This idyllic Eden is known as the Laurissilva Forest. Classified by UNESCO as a World Heritage Nature Site thanks to its wild beauty and diverse landscape, this truly magical forest has also been officially named one of the Seven Natural Wonders of Portugal, making it a must-see on your Madeira adventures list.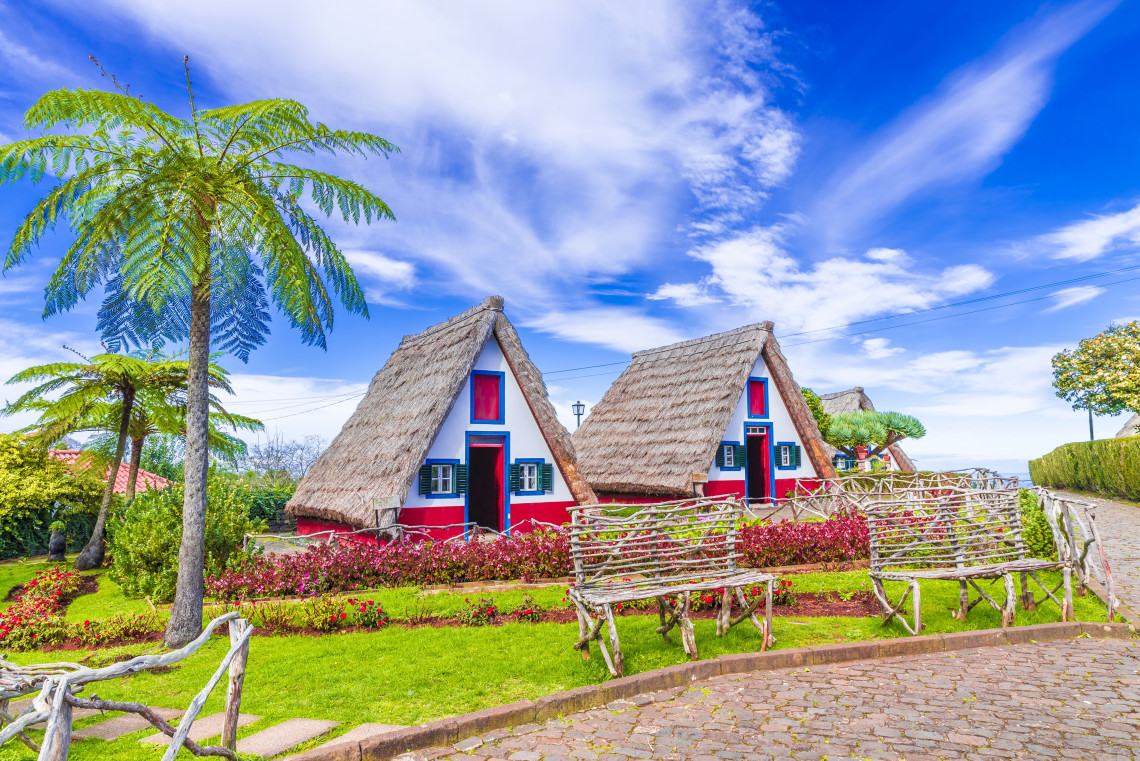 Unique Island Culture
Madeira is an island filled with fascinating traditions and a rich, deeply rooted culture, all of which stems from its interesting history that dates all the way back to when the Portuguese navigators Tristão Vaz Teixeira, Bartolomeu Perestrelo, and João Gonçalves Zarco first discovered it in 1419. It is said that these navigators named the island "Madeira" (translated as wood) due to its abundance of natural material.
They wasted no time in clearing some of this wood (forests) to create the aforementioned levadas, which became water channels to carry the water from the north coast to the southern coast of the island, paving the way for a soon-to-be flourishing agricultural island. Visitors here will see the evidence of how important fishing and agricultural crops (like sugar cane, which was dubbed "white gold" and exported throughout Europe) were — and are — to the island's sustenance and prosperity.
Also, a pinnacle of Madeira's culture is its world-famous Madeira wine, and people now travel from all over the world to taste its unique flavors and to learn about — and see firsthand — how it is grown, cultivated, and harvested… from vine to bottle.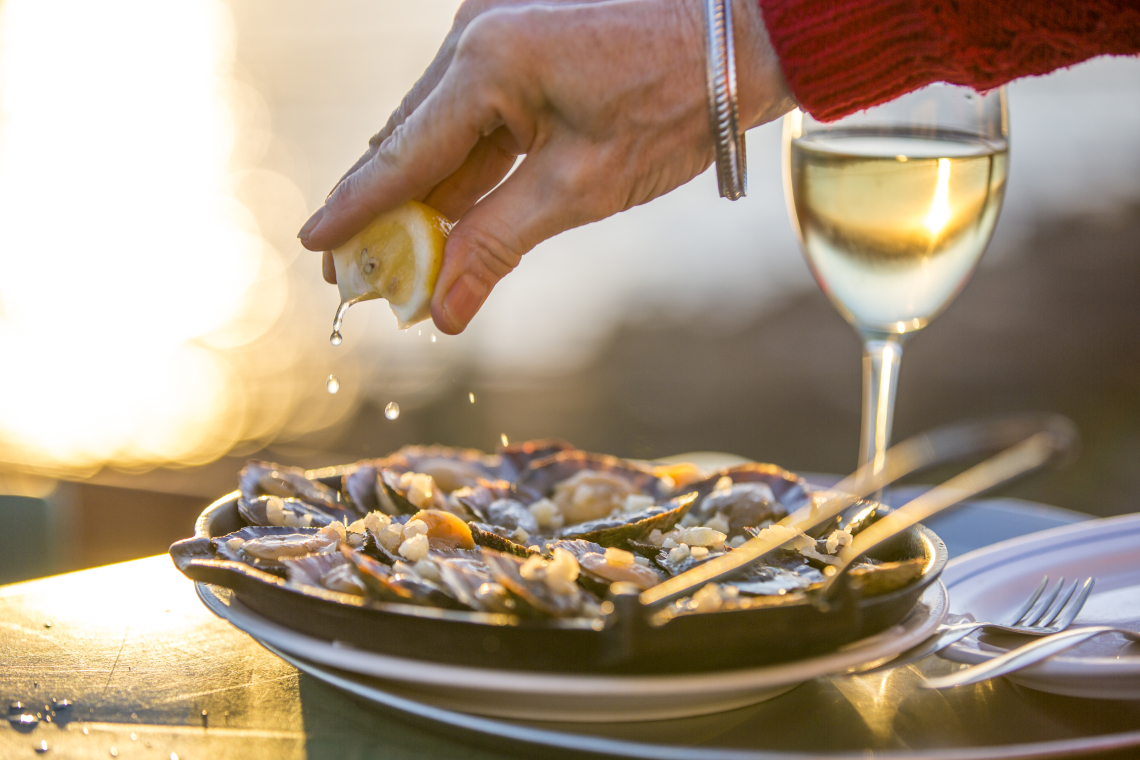 Savor The Flavors of Madeira - A Culinary Journey of Portuguese Delights!
Portuguese food is already renowned across the world. However, far too few people realize that Madeiran cuisine has a special "taste" that's all its own. The fare one can expect to enjoy in Madeira is simple yet delicious, with the lion's share of its fabulous flavor being derived from an amazing variety of local products.
As Madeira is an island, it should come as no surprise that much of what you'll find on the menu is a wide array of sumptuous seafood items. Among the freshest seafood offerings you will ever have the joy of experiencing are such ocean delicacies as grilled limpets, various octopus and shrimp dishes, savory tuna steaks, and black scabbard fish fillets.
Hungry for more? Try bolo-do-caco. Ready for dessert? Don't miss Madeiran tartlets made from fresh ricotta, sure to wow even the pickiest palate, or opt for the island's traditional "Honey Cake", an especially popular and perfectly spiced sweet enjoyed at Christmas in Madeira. For the health nuts, all-natural fixes for your sweet tooth also abound in the form of tropical fruits as far as the eye can see, including mangos, bananas, avocados, soursops, passionfruit, and many more.
Wash it all down with Madeira's famous "poncha", an intoxicating and delicious local libation made with white rum, bee honey, and lemon. Or, you can choose to end the evening with a glass of the afore-mentioned world-famous Madeira wine.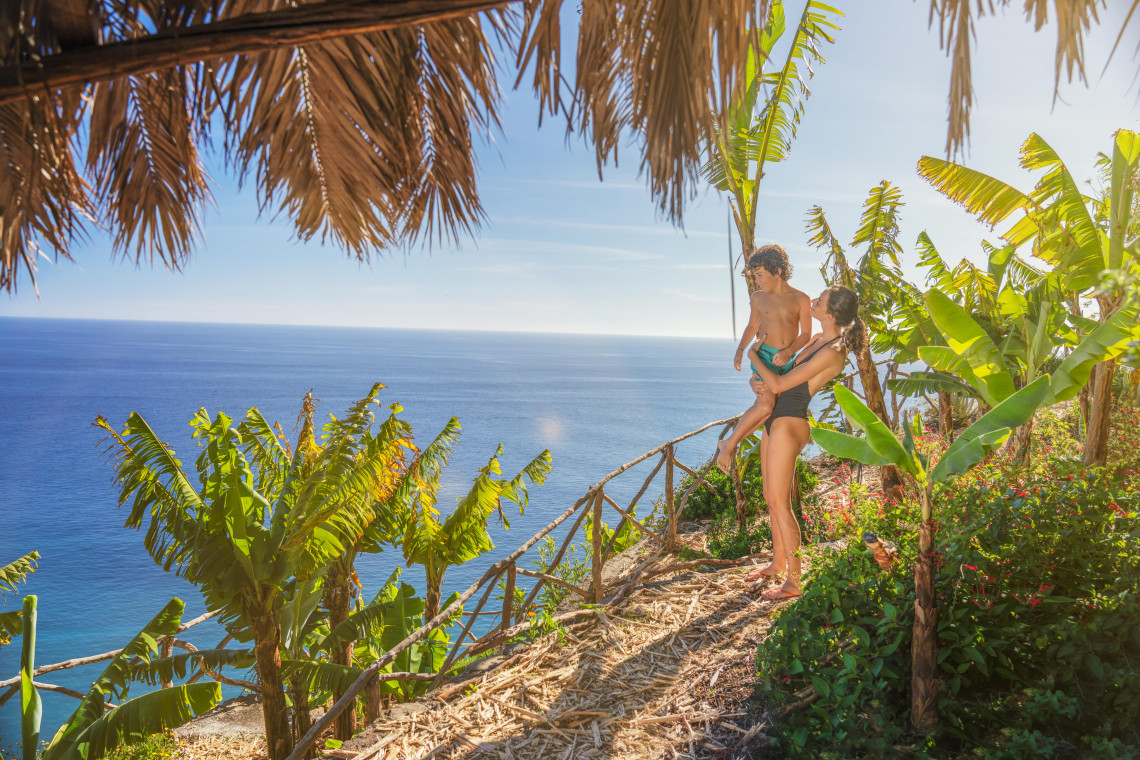 Closer Than You Think
It will delight many to discover that even though it amazingly feels as if you are a world away from it all once you arrive, Madeira is actually just a short flight away from most main European capitals and the East Coast of the United States. For instance, Madeira's Cristiano Ronaldo International Airport offers regular flights connecting to capitals including but not limited to London, Paris, Berlin, Lisbon, and Porto, with the flight from Lisbon lasting only 1.5 hours. And did you know that there is an exciting new direct flight option coming soon from JFK Airport in New York City (NYC) for Americans? It's true!
So pack your bags, as we have given you oh so many reasons to visit this idyllic island. What's more to say except see you soon!