Traditional Food of Madeira
Situated in the Atlantic between Portugal and the coast of Morocco, Madeira is in a unique location at the intersection of many different flavors and influences. What can you expect to find on the menu here? Fresh tuna steak, fried cornmeal, kabobs, breads, mackerel, octopus, homemade couscous, wheat soup, and of course, loads of fresh fruit and delicious Madeira wine! This can't-miss list of local delicacies will have you salivating and running to book your next vacation here.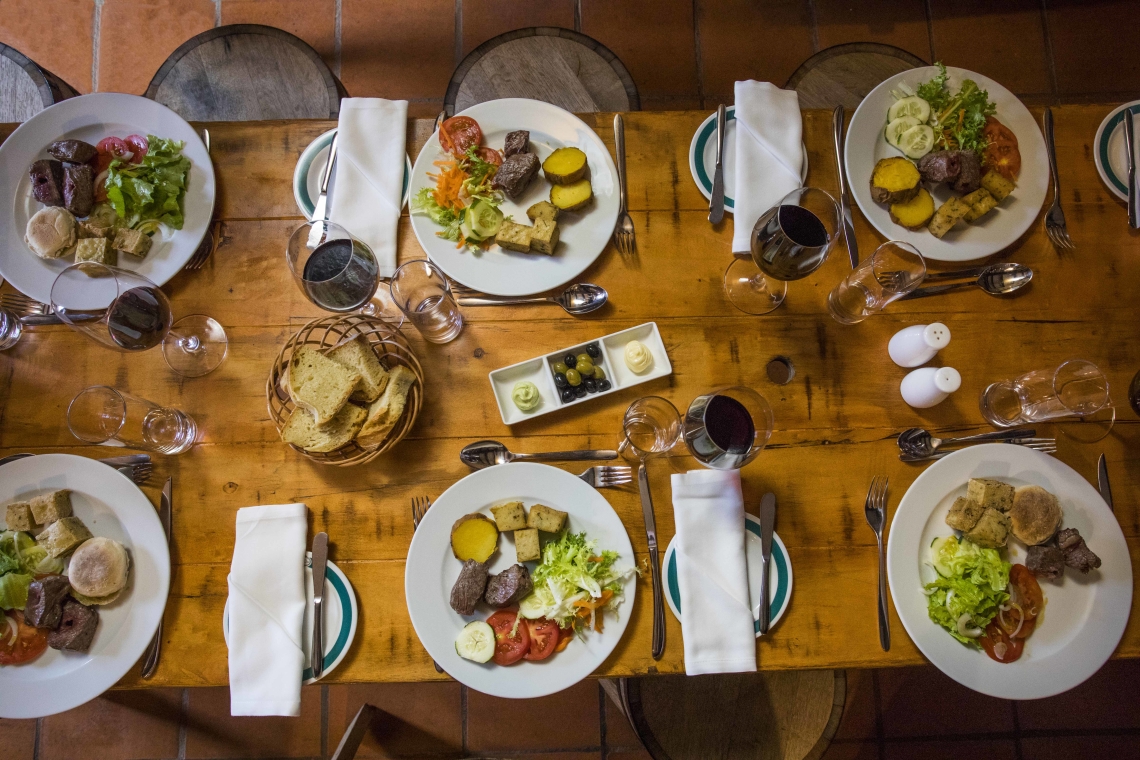 Banana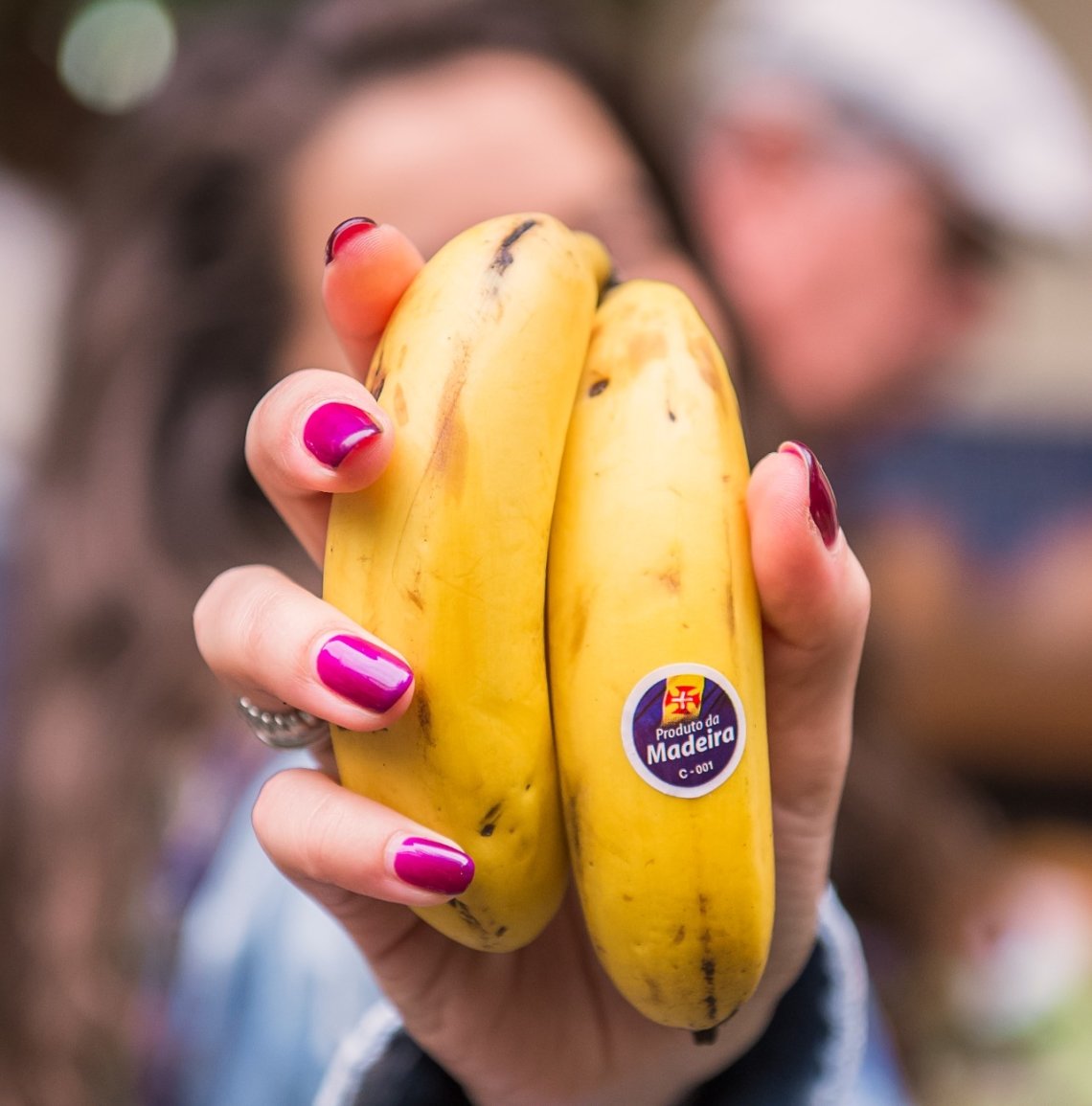 Smaller and sweeter than the widely exported South American banana, Madeira's banana is different from any other due to the island's soil and climate advantages. It's the preferred fruit of the archipelago and it's used either as a side to many dishes or in desserts. Madeira banana plantations are mostly concentrated on the warmer south side of the island, but you will see the leafy green plants all over the island. Locals love their bananas so much that the official "Banana da Madeira" sector hired Cristiano Ronaldo's mother Dolores Aveiro to promote them!
Bolo de Caco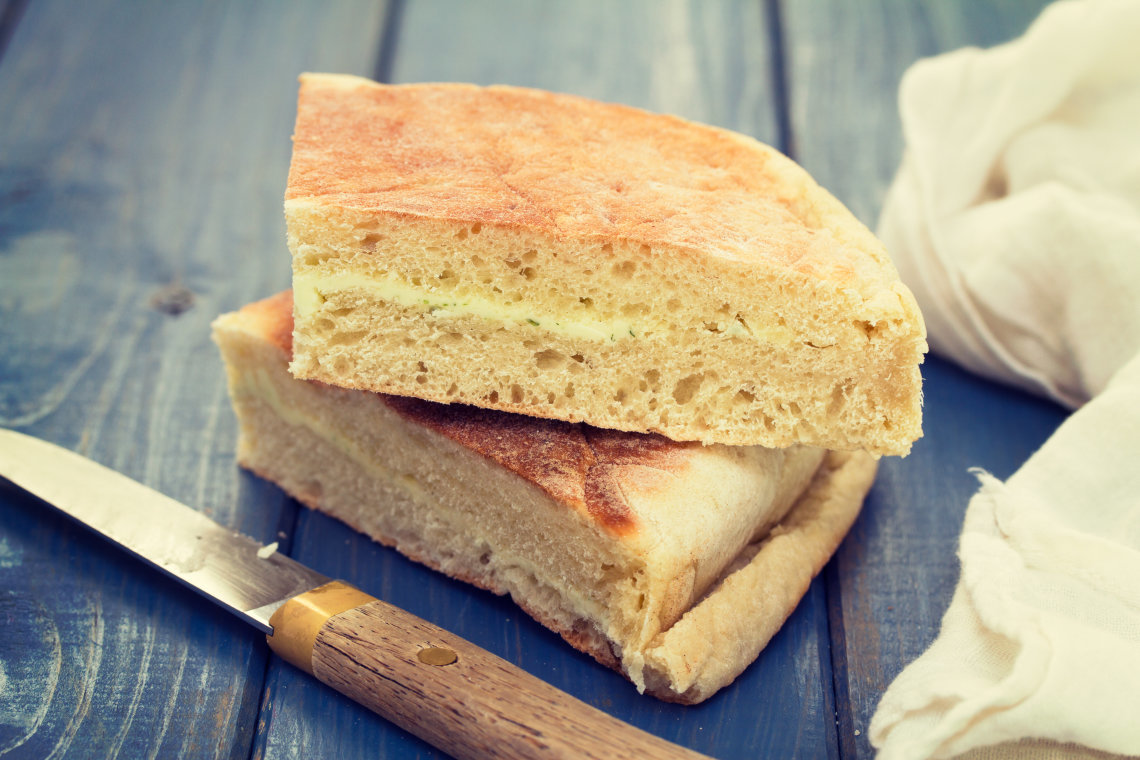 Bolo de Caco is a soft traditional bread that can be found practically everywhere in the region. This delicious treat is named for the stone slab it's cooked on (basalto or caco stone), and it's typically served with a flavorful garlic butter although you'll often find it as a sandwich base on many menus in the area.
Bolo de Mel (Sugarcane Honey Cake)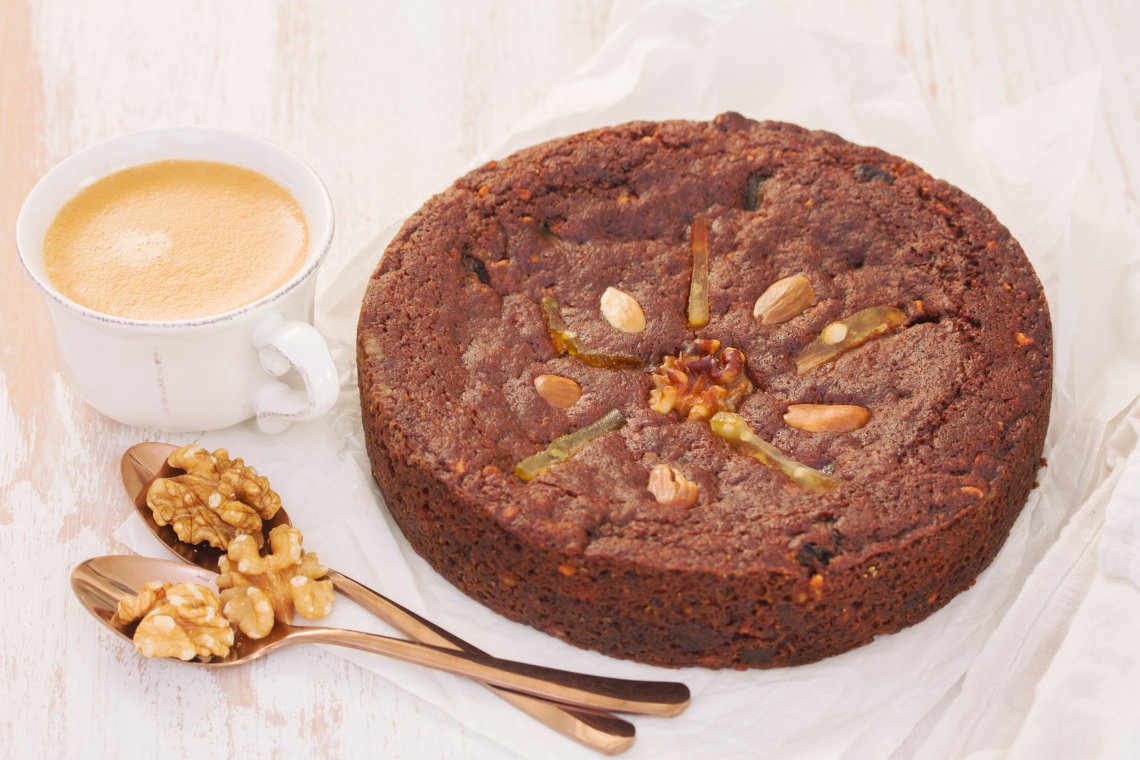 Commonly known as the Madeira Honey Cake, the bolo de mel is widely considered Madeira's oldest and most traditional dessert. The honey used in this cake is not what we consider traditional honey, but actually molasses made from the island's prolific sugarcane plants. This dark, spicy, round-shaped cake is made with the "island honey", walnuts, almonds, orange juice, Madeira wine and a variety of spices. Traditionally made during the Christmas season, the cake is now widely available around the island all year long. And the best part? It lasts a whole year!
Broas de Mel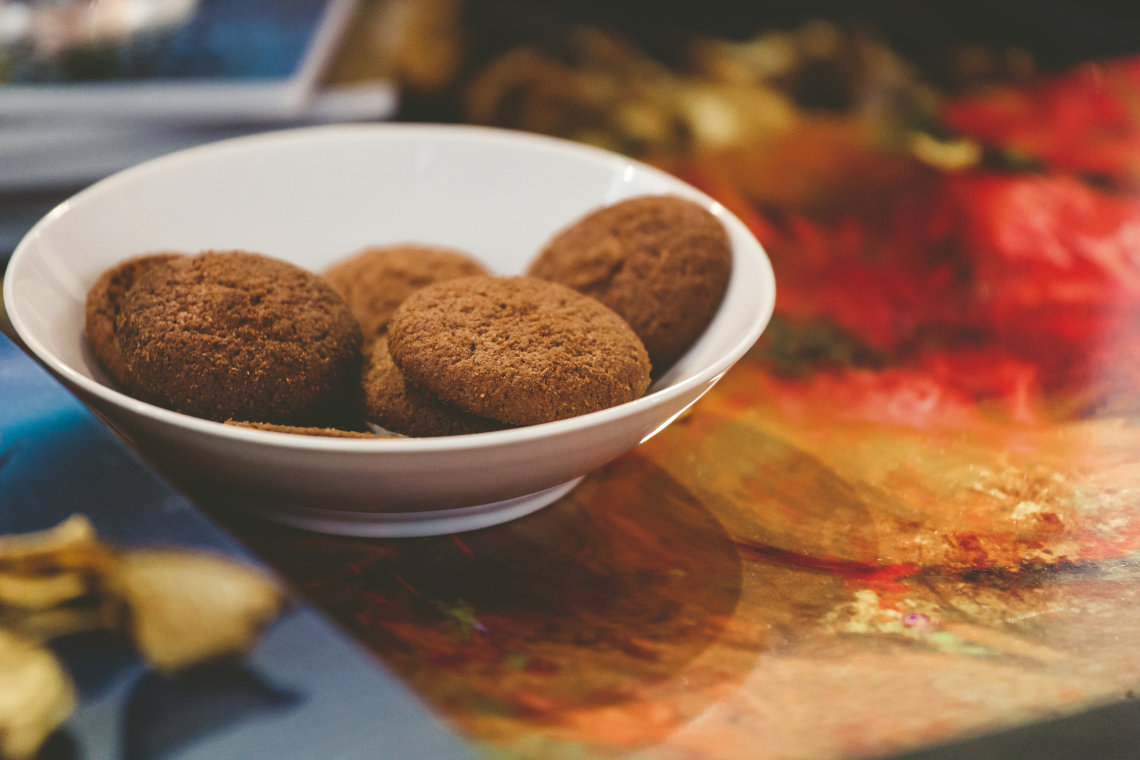 These small, round molasses cookies are a sweet treat that is consumed all year-round but mainly during holiday season-- a staple on the table of every Madeirense family. Broas de Mel are crunchy, sweet cookies with an unexpected spicy twist of cinnamon and nutmeg. Have it with a glass of milk or as a base for deserts such as pies, cheesecakes and crumbles.
Espetada (Kabobs)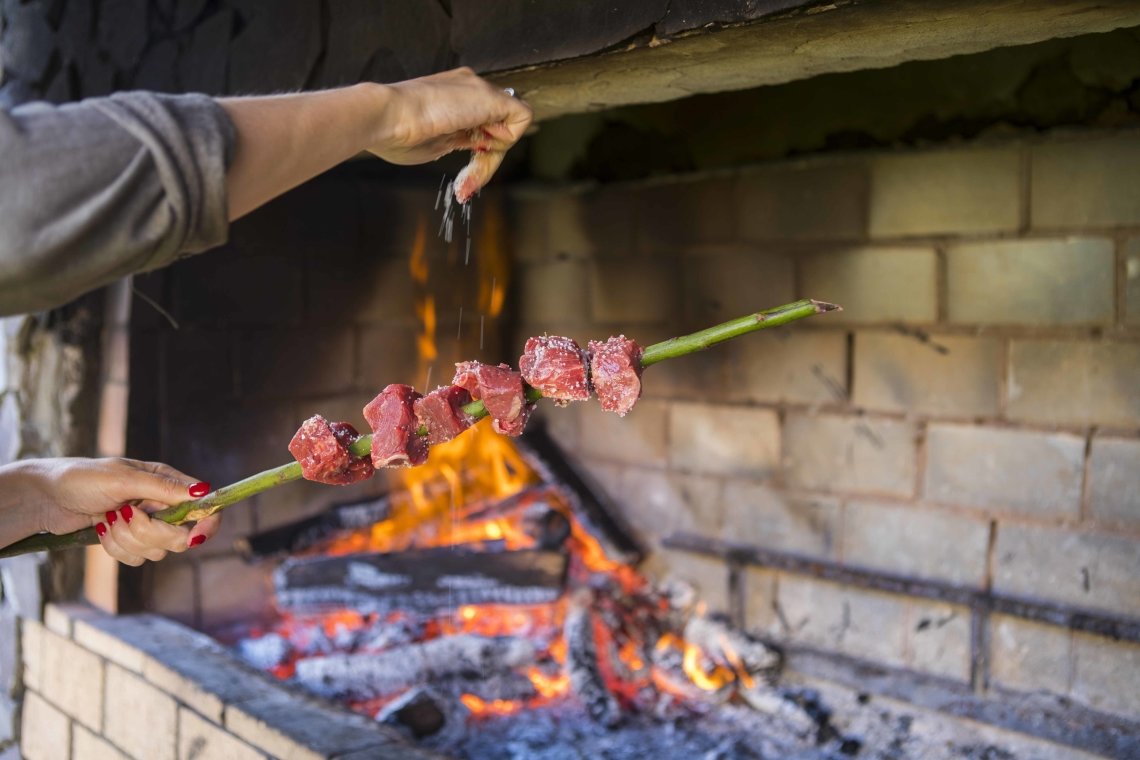 The people of Madeira love to skewer their meats! This delicious style of cooking is done with bay laurels in Madeira. This type of tree is where bay leaves come from, so just imagine the flavors that are infused into the meat as it cooks over the flames.
Fried Corn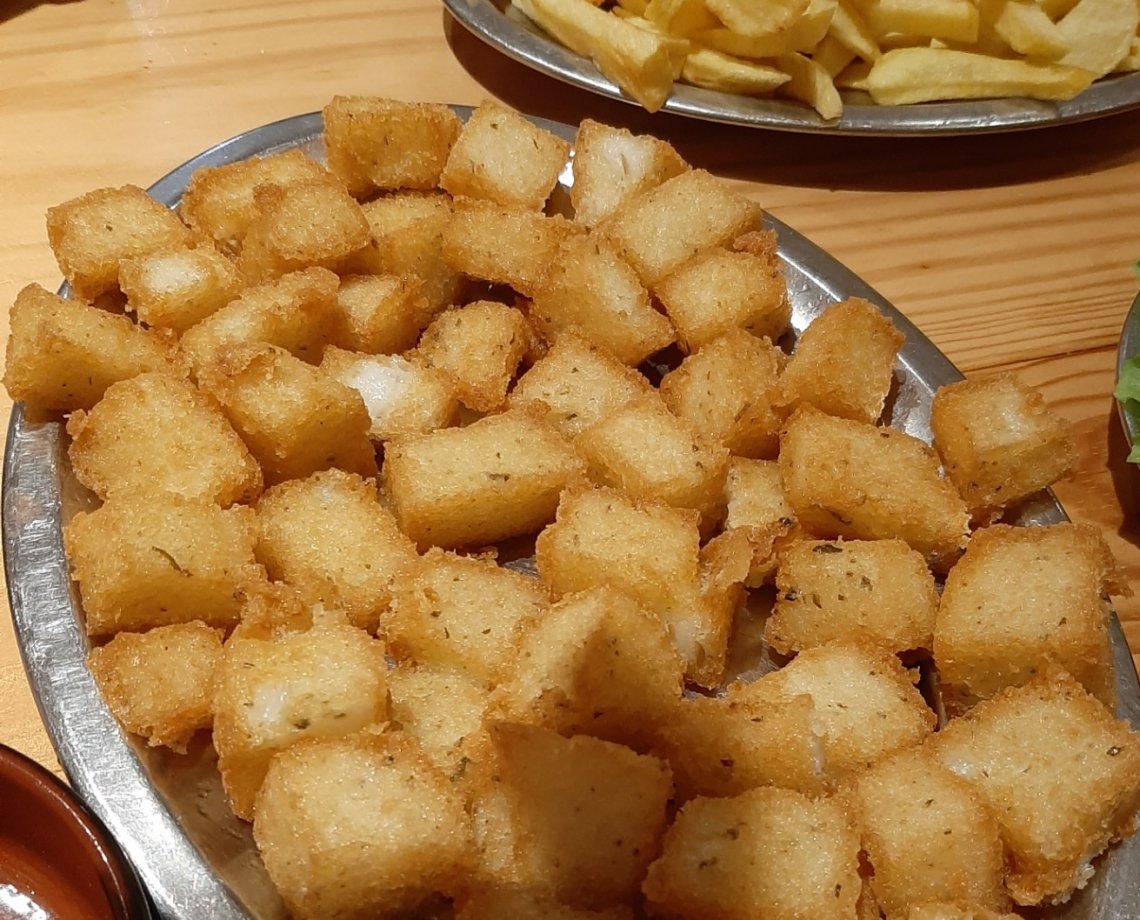 The most popular side for any dish is a bit unusual but very creative-- "milho frito" with local herbs. These tasty little treats are made from cornmeal porridge that is cooled down before being cut into cubes and then fried.
Lapas (Limpets)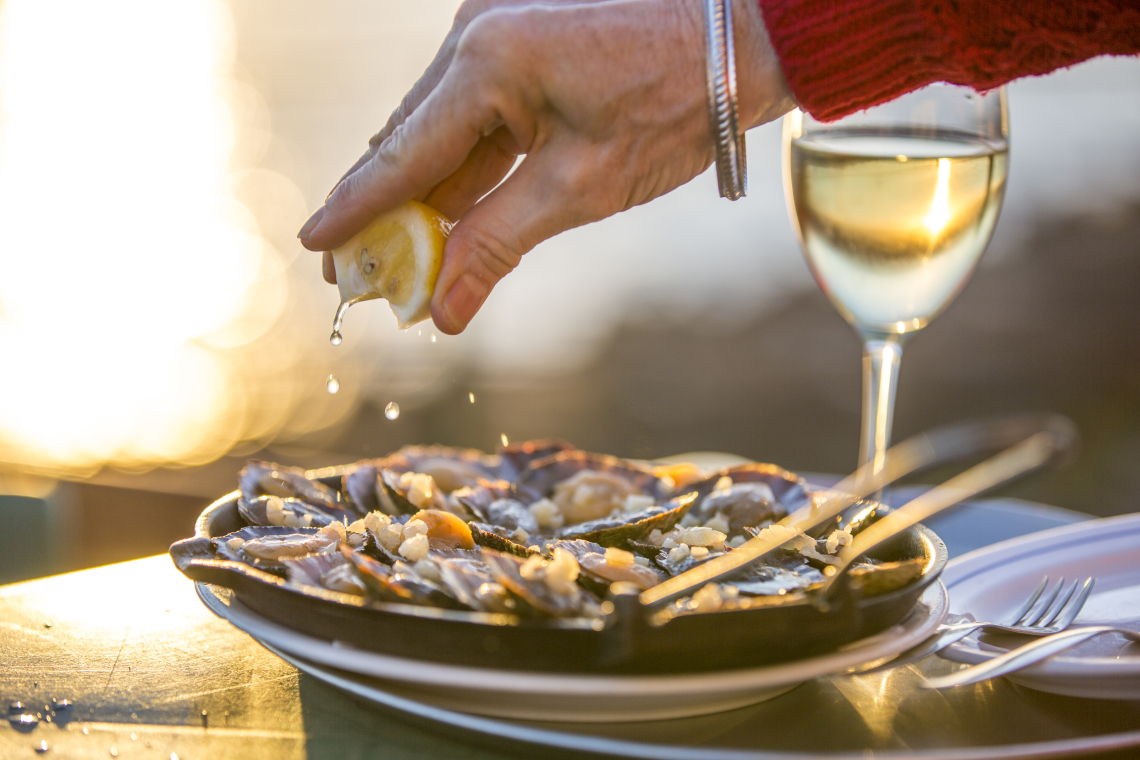 This delicious shellfish can be found both in Madeira and the Azores Islands, and they are widely considered a specialty of the archipelagos. Similar to clams, but slightly chewier, lapas are served on a hot skillet and covered in garlic, butter, lemon and sometimes pepper.
Peixe Espada com Banana (Fish Kabob with Banana)
This dish may sound unusual, but it's one of Madeira's most famous regional dishes. Typically made with battered or breaded black swordfish, the fish is fried with a banana and served with a passion fruit custard sauce.
Picado
A simple but flavorful dish that is typically shared amongst family and friends at the dinner table. Picado is comprised of cubed beef or veal that's been seasoned with salt, pepper and crushed garlic before being fried up with wine, water, butter, olive oil, bay leaves and tomato puree.
Poncha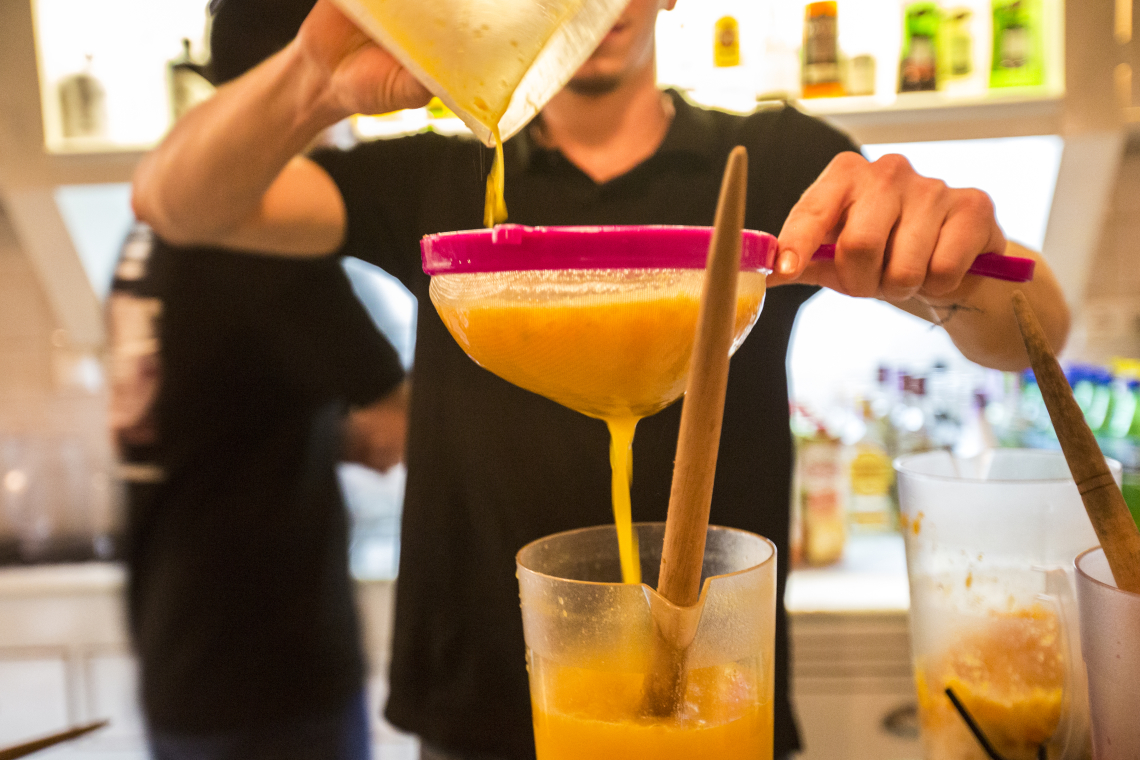 Madeira's "poncha" definitely packs a subtle, but powerful punch! This drink is made from Aguardente, honey, lemon juice, sugar and a mix of other fruit juices. Many bars and taverns around Funchal specialize in this local drink, so be sure to stop in and try a glass while you're in town!
Wine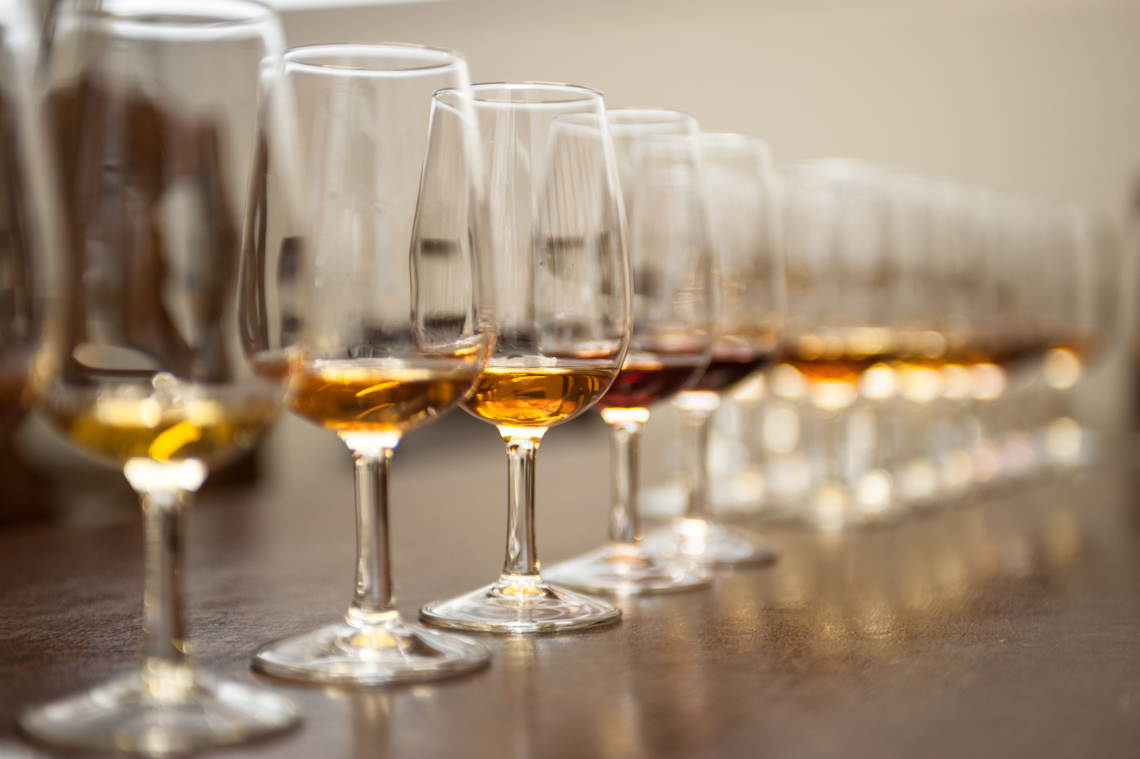 Last, but certainly not least, is Madeira's world-famous wine. This fortified wine is similar to the Port produced in mainland Portugal. Unlike Port wine, which is stored and aged in cool temperature controlled environments, Madeira's wine is stored and aged in warm places, which makes it taste much stronger at the first sip. Be sure to give this local favorite a try.