Whale & Dolphin Watching
Madeira's mysterious beauty extends a lot further than its breathtaking mountain landscapes, flowering gardens, picturesque villages and sprawling vineyards. Just 5km (3mi) off the coast of the island, the ocean depths can reach more than 3,000m (9,850ft) making Madeira's surrounding waters ideal for whales, dolphins and a multitude of other marine species to swim through. In fact, Madeira is close to the biggest whale sanctuary in the North Atlantic Ocean, spanning 635,000 hectares of protected waters (that's two times the size of Lisbon!) With more than 28 species in the area, you're almost certain to run into a friendly group of dolphins or a whale while out on the water.
Sea Life you Can Spot
The most common whale species you can expect to see include the Sperm Whale, Sei Whale, Pilot Whale, Humpback Whale, Bryde Whale, False Killer Whale, Fin Whale and even Orcas. Bottlenose Dolphins are the most common dolphin species that can be found throughout the whole year around the islands, but you might also see Common Dolphins, Spotted Dolphines, Striped Dolphins and Risso's Dolphins. Madeira is also a sanctuary for the Monk Seal, the rarest seal in the world and one of the most endangered. The archipelago is also home to several endangered and unique seabird species. Visitors can also expect to encounter Bulwer's Petrel, Manx Shearwater, Cory's Shearwater, Manta Rays, Sea Turtle and many others.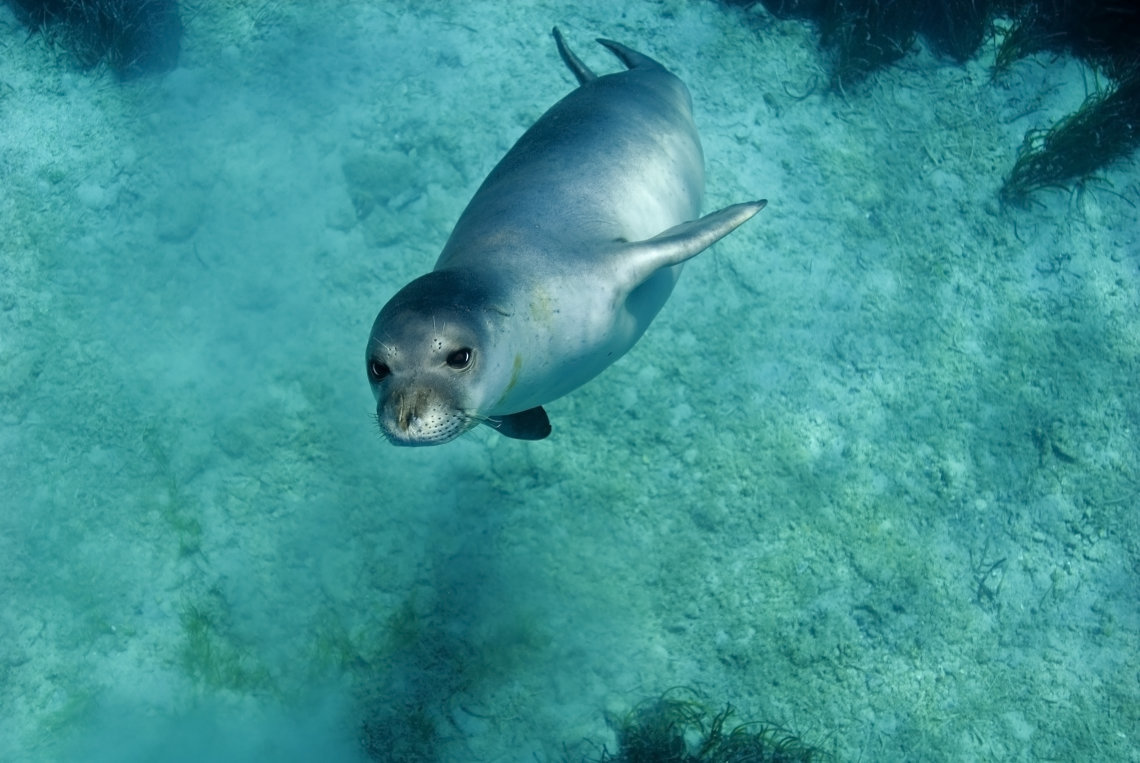 Best Time of the Year
Whale watching boats are cruising all year round creating unforgettable experiences for sea life enthusiasts. The archipelago's surrounding waters are visited by more than 28 cetacean species, so no matter what time of year you plan to visit, you're sure to spot some sea life-- but you should always book your experience in advance. The adventurers seeking a memorable swimming with wild dolphins experience should plan to visit from late spring to summer months.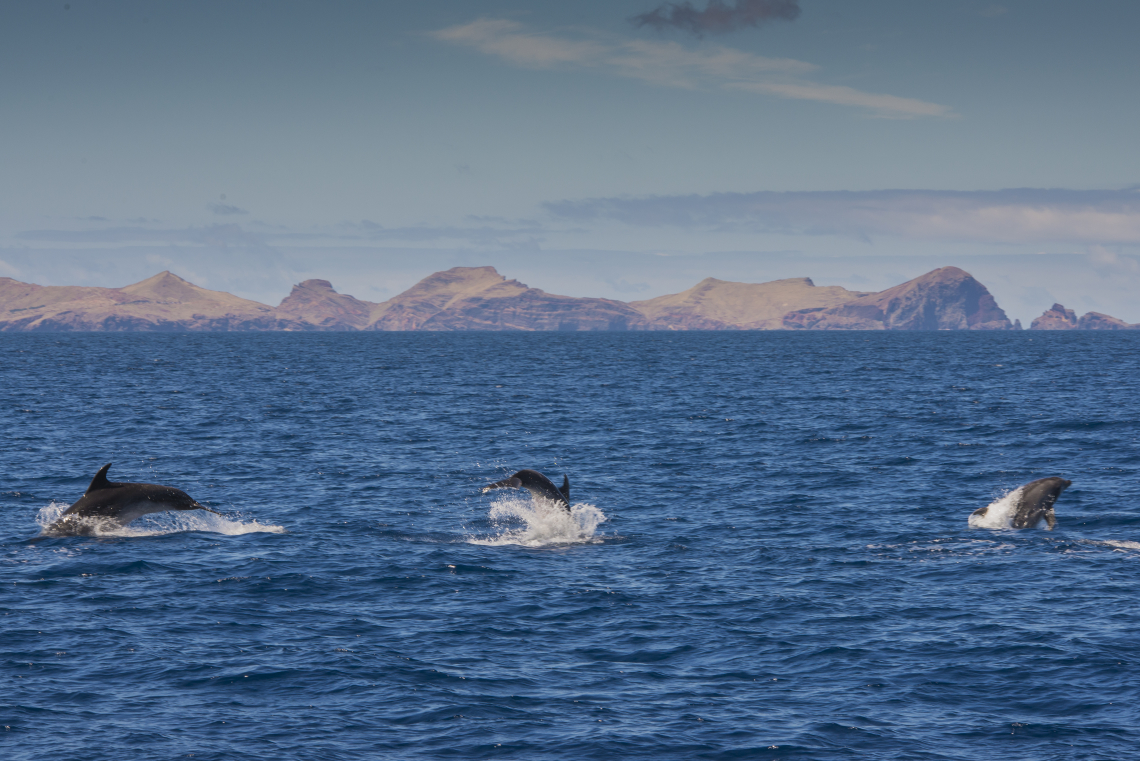 Are Sightings Guaranteed?
Many tour operators report a 99% success spotting rate over the past 3 years. In fact, the spotting rate in Madeira is so high that many of them will refund tickets or reschedule with no costs for the visitor if no dolphins or whales are spotted!
Whale Heritage Site
Initiated by the World Cetaceans Alliance, Whale Heritage Sites is a new accreditation platform for global destinations that practice responsible whale and dolphin watching. The destinations have to pass through an accreditation process before getting the recognition. Madeira is still listed as an applicant site but we believe it should get there sometime soon!