Historical Neighborhoods in Porto, Portugal
Porto, Portugal is among the top European travel destinations in 2023, which is not at all surprising, considering all the amazing top attractions in Porto there are to see and experience. One of the things that travelers find so special when they visit Porto in Portugal is how Porto city and its surrounding areas are each so unique, with differing features and magical charms that set each Porto neighborhood apart.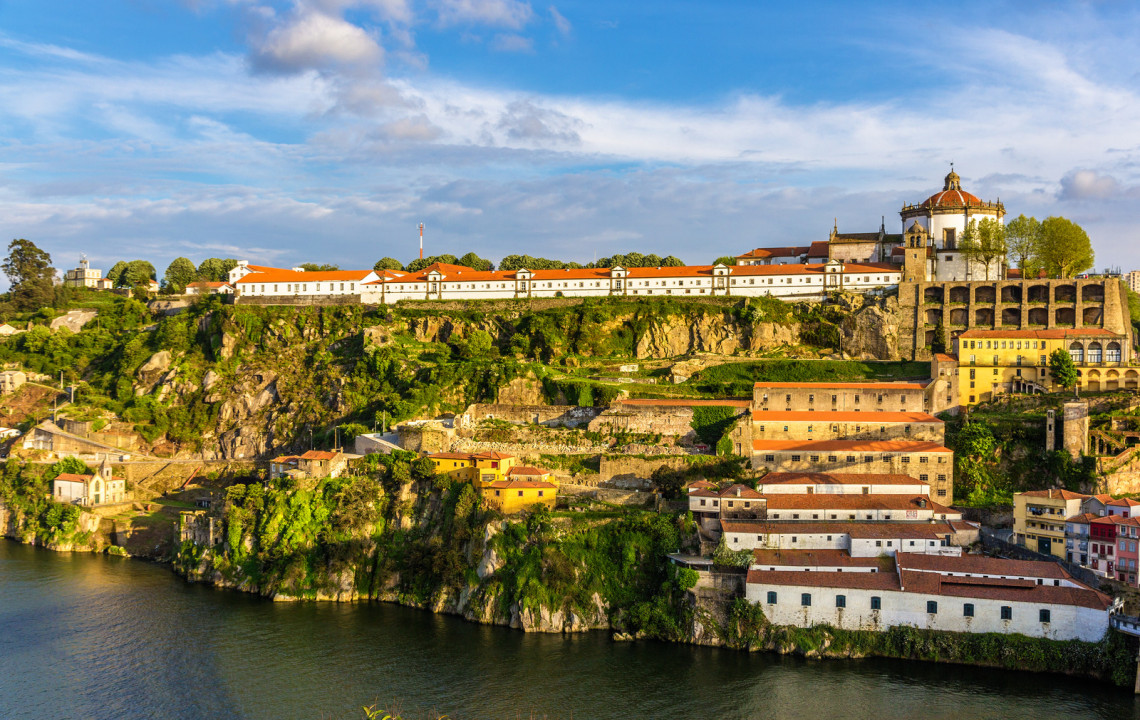 Whether you are looking for old-world charm amid cobblestone alleys lined with historic landmarks and architecture, or you are seeking a more modern experience filled with great shopping, amazing local cuisine, and more, Portugal's second-largest city has it all — It just depends on what neighborhood you head to first. To help you plan your Porto trip, we have compiled this simple guide to the main neighborhoods of Port city and its surrounding areas.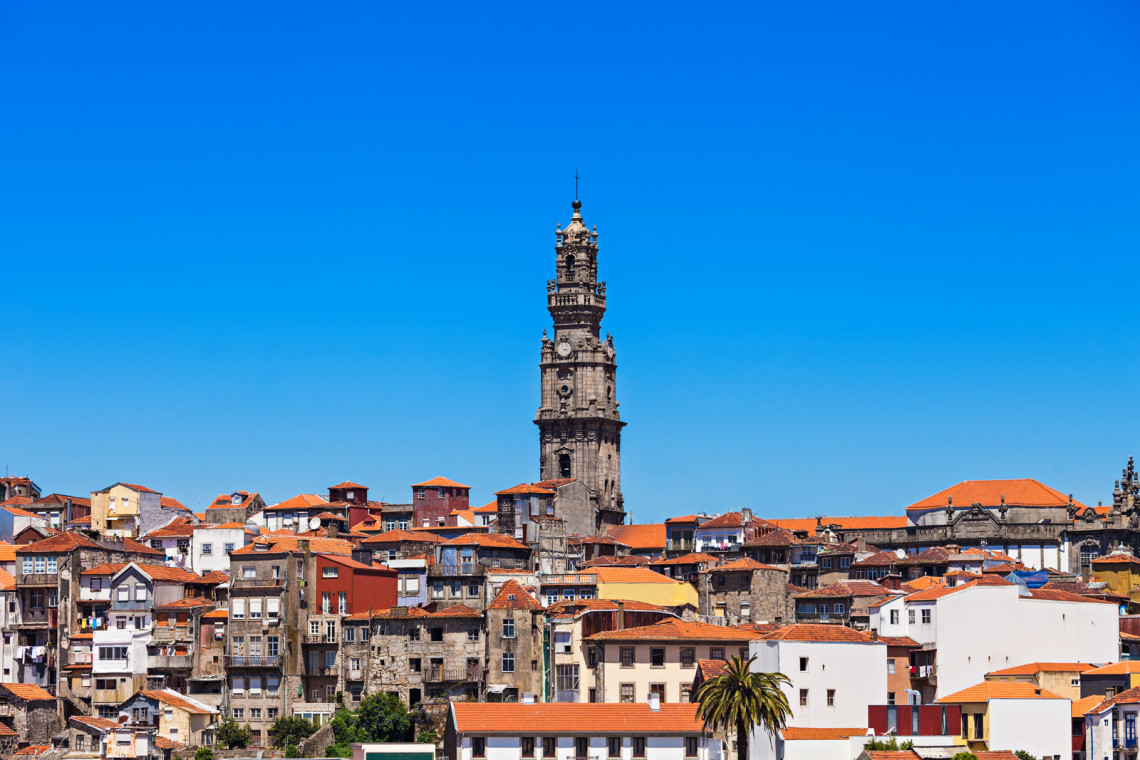 Keep reading to discover how each neighborhood is distinct, and just what special charms they have to differentiate themselves from the others. A trip to Porto, traveling from one amazing neighborhood to another, is like going on an unforgettable adventure of discovery.
Downtown Porto
There is perhaps no better place to start than in downtown Porto, located right in the very heart (center) of Porto city. There is so much history here, and a great beginning to any Porto trip can be kicked off right at the Avenida dos Aliados and its nearby alleyways. Porto´s most famous square — Praça da Liberdade — is found here, and is a wildly popular and always buzzing historic square where locals often gather for celebrations and other special occasions.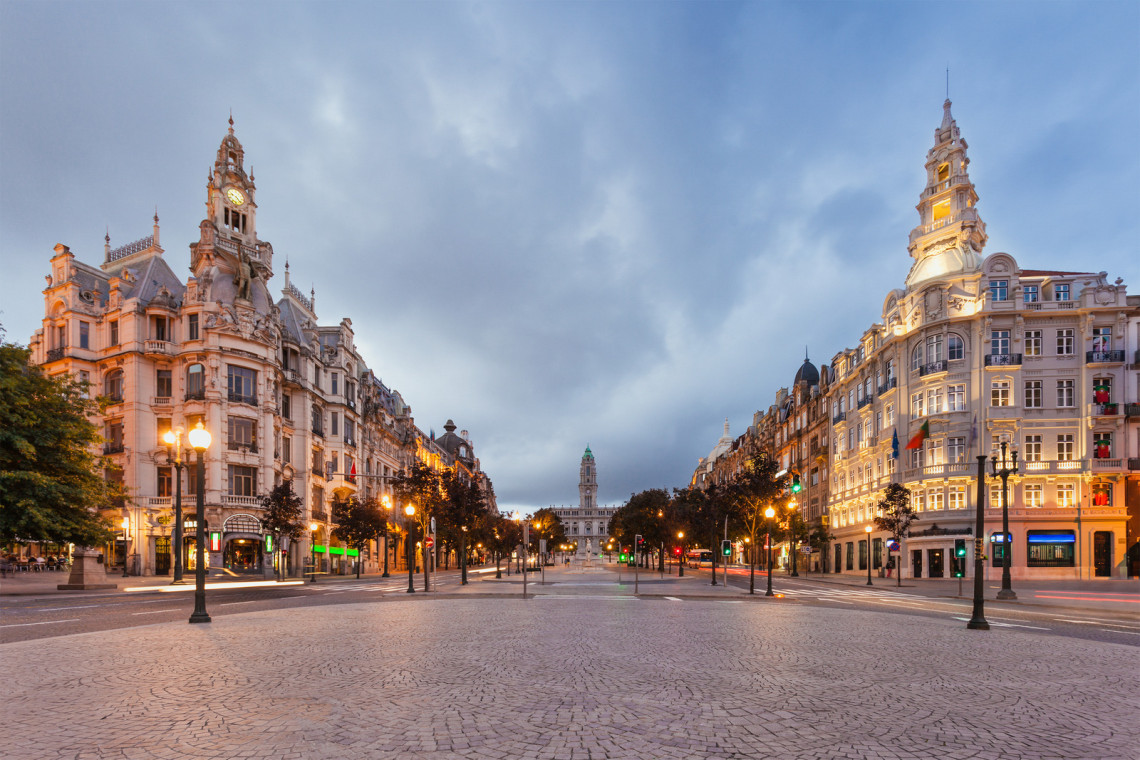 Downtown Porto is also an incredible place to begin your Porto exploration, as you can easily walk to most major points of interest in Porto from here, including such fantastic and historic Porto landmarks as the São Bento Station, Clérigos Tower, Lello Bookstore, Sé (Cathedral), Bolhão Market and many, many more.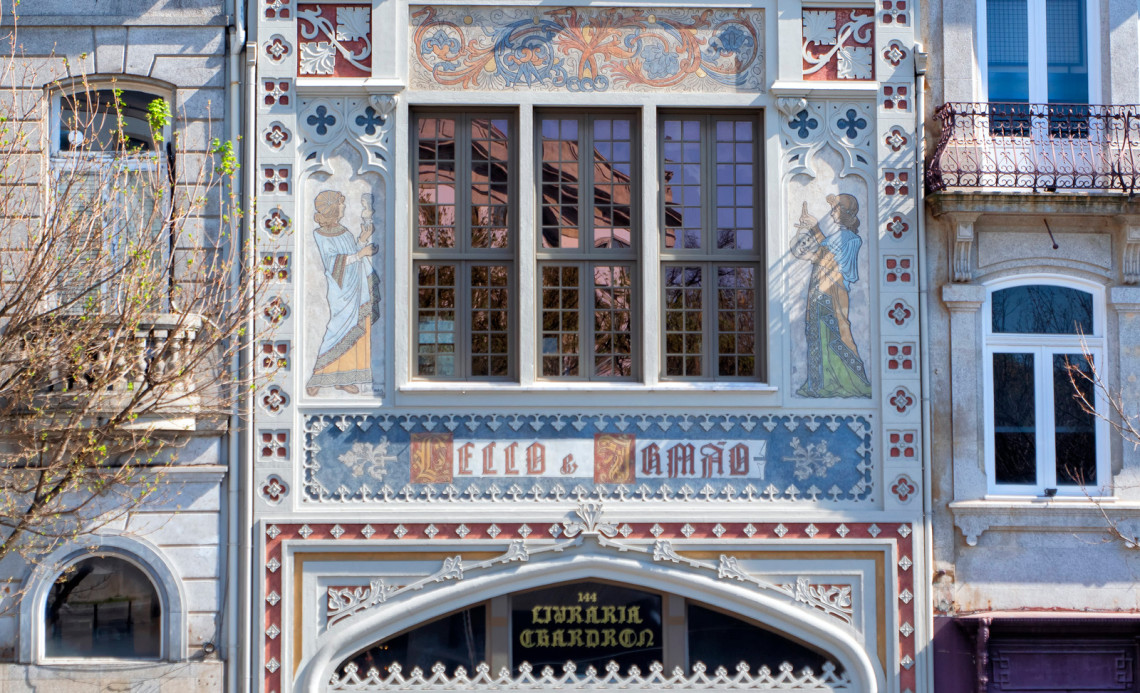 Ribeira
If you are looking to step back in time and be surrounded by history, Ribeira is where it´s at! Pretty as a picture, and an official UNESCO World Heritage neighborhood, every corner you turn as you wander down the cobblestone streets of Ribeira promises to surprise and delight you with some colorful, charming nod to the past. A highlight of Ribeira is, of course, its riverside promenade that leads alongside Porto´s famous Douro River and serves as a wonderful place to stroll, shop, and dine for Porto locals and tourists alike.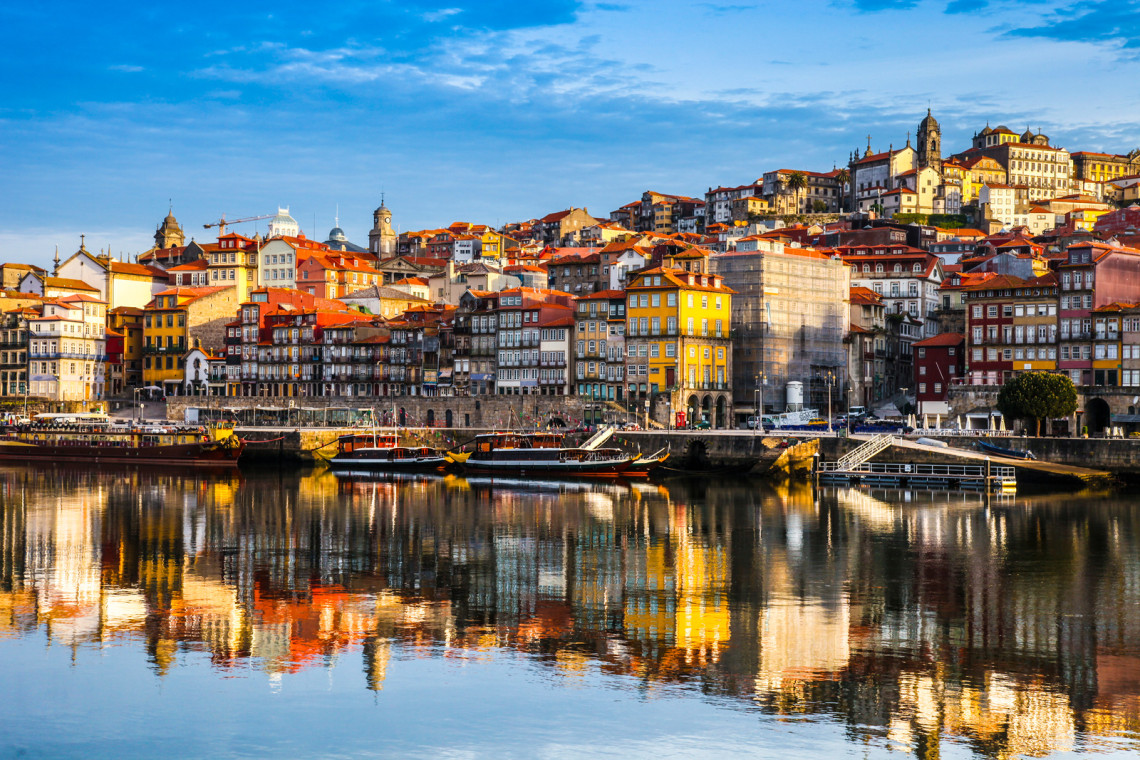 What else can you expect to see of historical significance while you visit Porto´s Ribeira? Plenty! For starters, there is the Dom Luis I Bridge spanning all the way across the Douro, and truly a sigh to behold. There is also the Chapel of Nossa Senhora de Ó, where you will find a tiny treasure — the Fonte Taurina fountain — and can then move on to the traditional Porto neighborhood´s real claim to fame: its incredible cafes and restaurants, filled with local eateries and dining establishments offering fantastic and authentic Porto food recipes that have been passed down generations.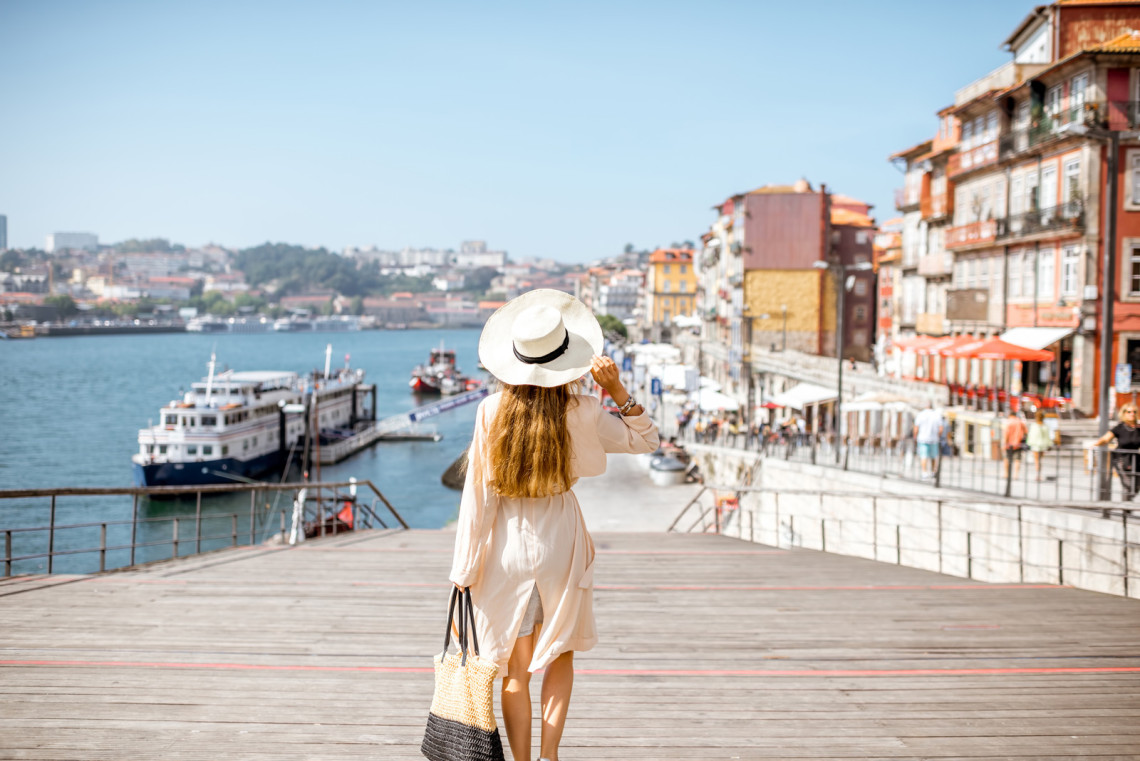 While here, if you really want to blend in with the locals, stop by to talk story with the peixeiras (traditional fish sellers of Porto) while marvelling at the catch of the day. Next, head to a nearby Ribeira cafe and order a beer and petiscar — loosely translated as eating small portions of traditional Portuguese fare, similar to tapas in Spain.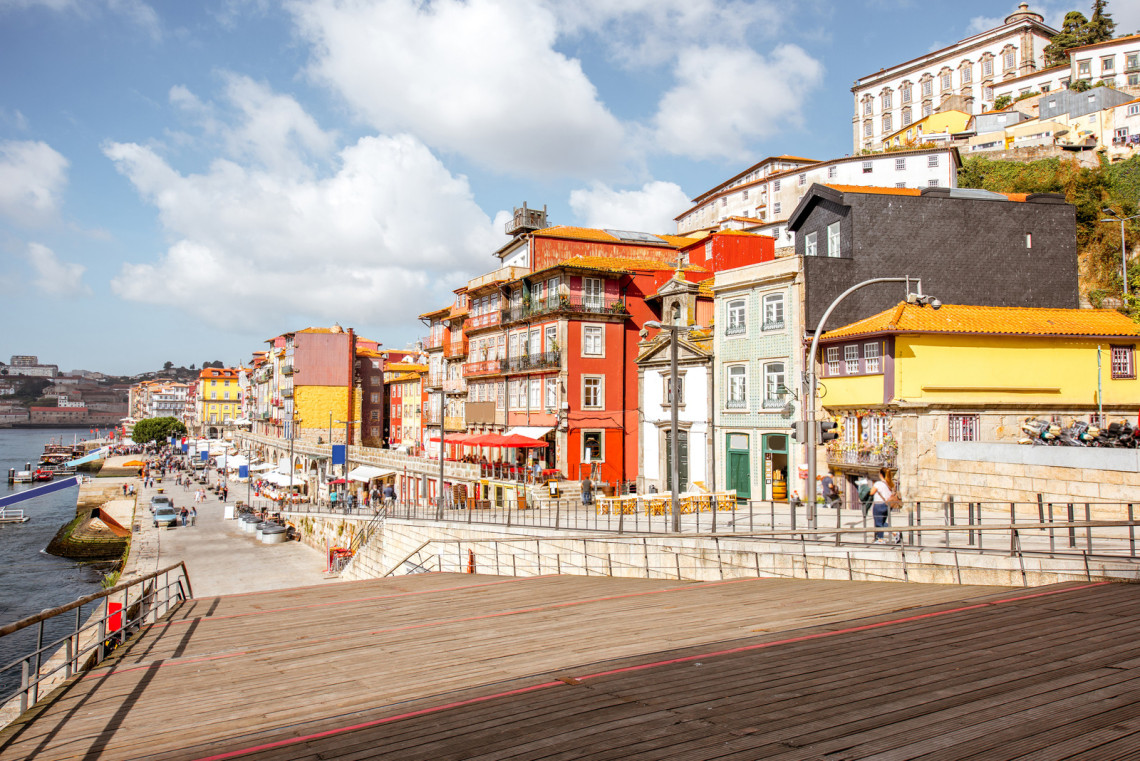 Finally, a top Porto attraction not to be missed while visiting the city's Ribeira district is the Church of São Francisco, a glorious historic nod to both gothic baroque style design that is well worth a look. Also of note in Ribeira is the Casa do Infante, a historic gem that once housed Porto´s customs house way back in the 13th century, and today displays many significant artifacts reflecting Porto's history. Some historians even claim that this spot was the birthplace of Prince Henry the Navigator.
Aliados
Aliados Avenue is THE heart of Porto, as it is the most central vein of Portugal´s second-largest city. Ask anyone in Porto, and they will tell you that the intersection of Avenida dos Aliados and the Praça da Liberdade marks the central square of Porto and one of its main attractions, thanks to the presence of the Porto city hall building.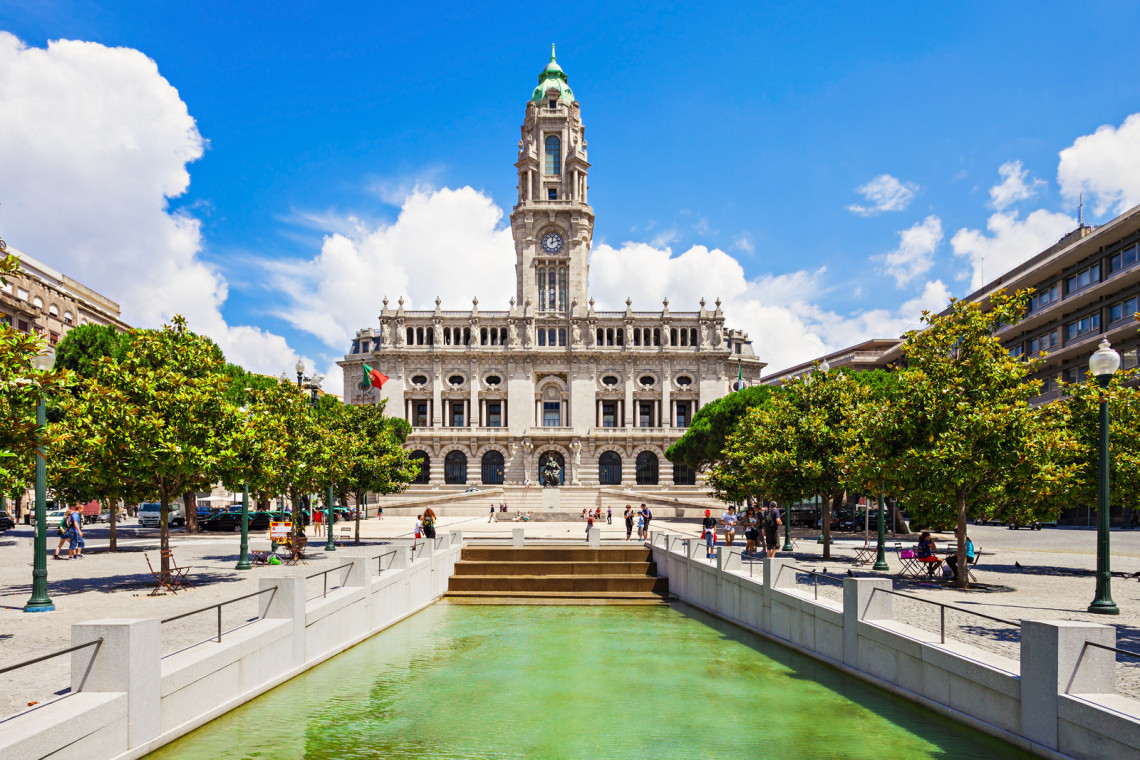 Other Aliados Avenue area points of interest among Porto's top attractions include the Trindade Square and the Trindade Church, the main bronze statue of the Praça da Liberdade depicting D. Pedro IV on horseback, and another intriguing statue of a nude woman created by Henrique Moreira said to represent youth.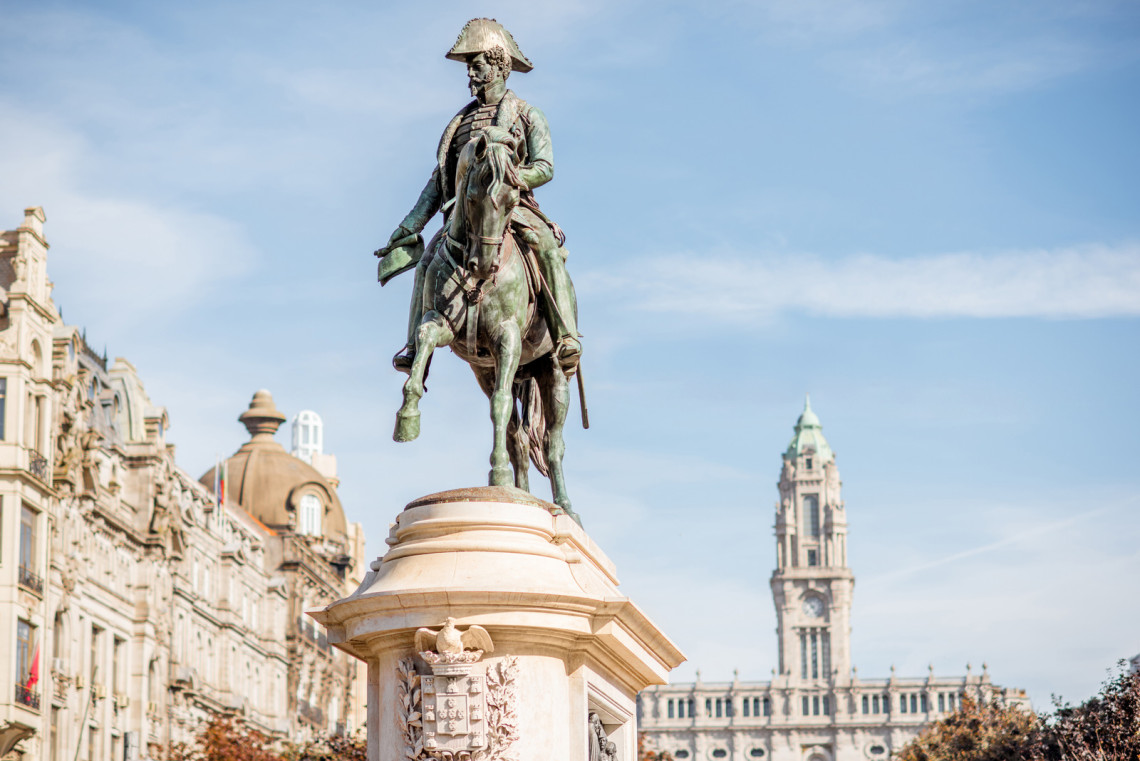 Sé
Yet another distinct historic district in Porto is the "Sé" district, which actually happens to be the very oldest neighborhood in Porto city. Home to the iconic Sé Cathedral of Porto, this is the part of Porto where the oldest and most historic homes and buildings exist, many of which pay homage to the medieval architecture that was so popular in days gone by.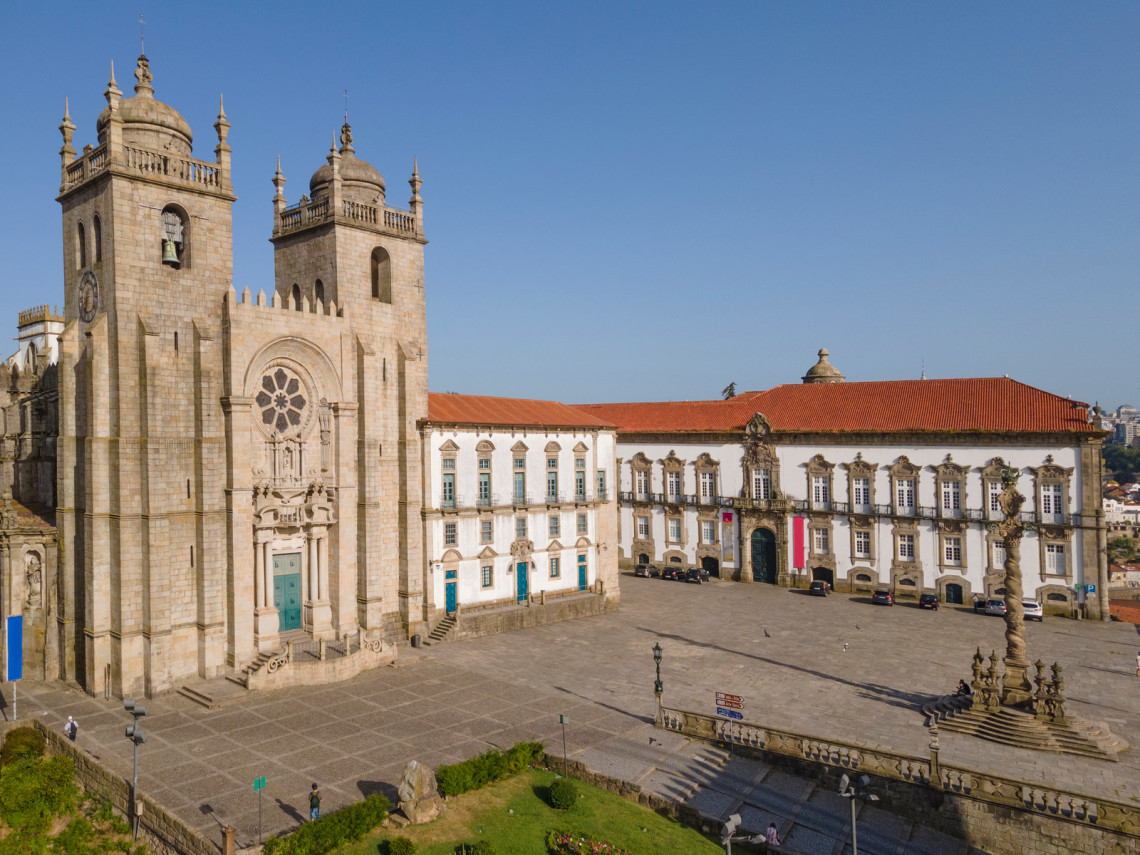 Often compared to Lisbon city's historic Alfama area, the Sé neighborhood is similarly an excellent place to witness an authentic fado show during your Porto visit. Talk about history: Fado is a rich musical pastime that has been practiced — and cherished — in Portugal for generations, and you must experience it for yourself on any Portugal vacation!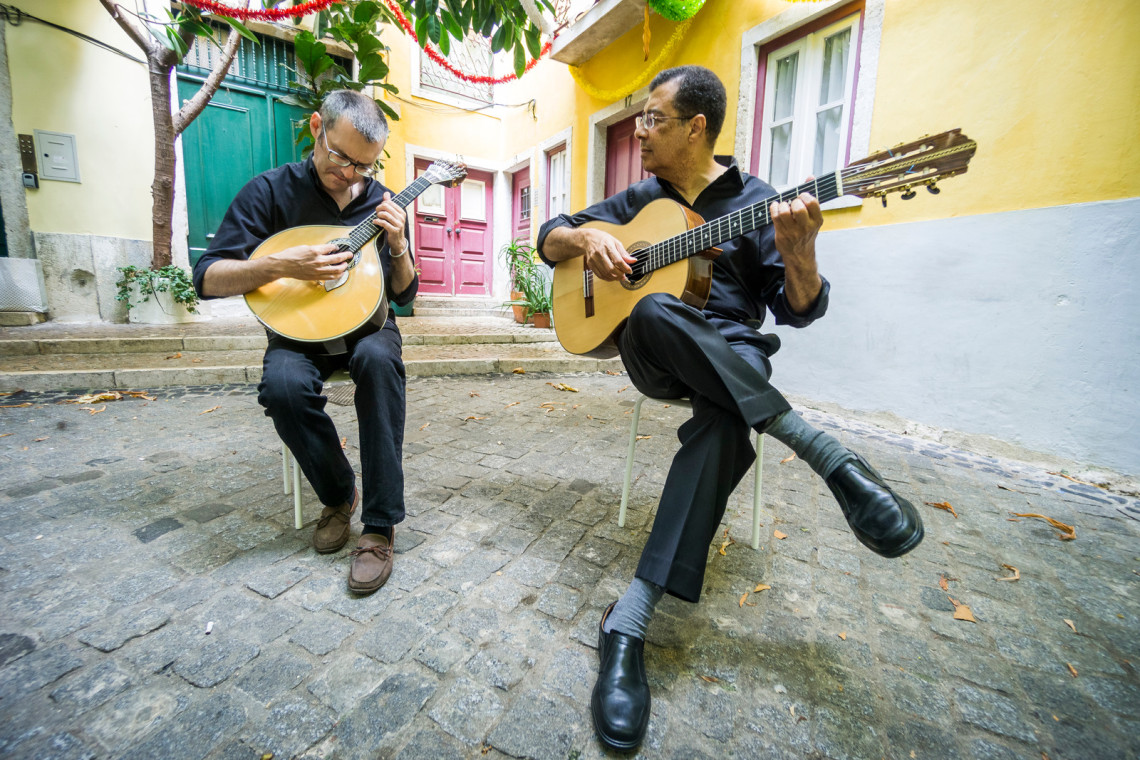 Are you already in love with Portugal? Take a look at our stress-free packages that allow you to book your ultimate Portuguese adventure. All our packages are carefully curated by our team of local Portuguese experts so that you don't need to worry about any details - just enjoy your trip!

Bolhão
Receiving its name from the iconic Bolhão Municipal Market (Mercado do Bolhão) that exists at its core center, the Bolhão neighborhood of Porto is a lovely place to do some shopping, take a nice stroll, and simply soak in the atmosphere that is quintessentially Porto. Speaking of shopping, here is where you can expect to rub elbows with locals, who are keen to the secret that this is THE Porto market for buying the best of the best, including everything from the freshest fish to fragrant flowers, scratch-made traditional bakery items, and much more.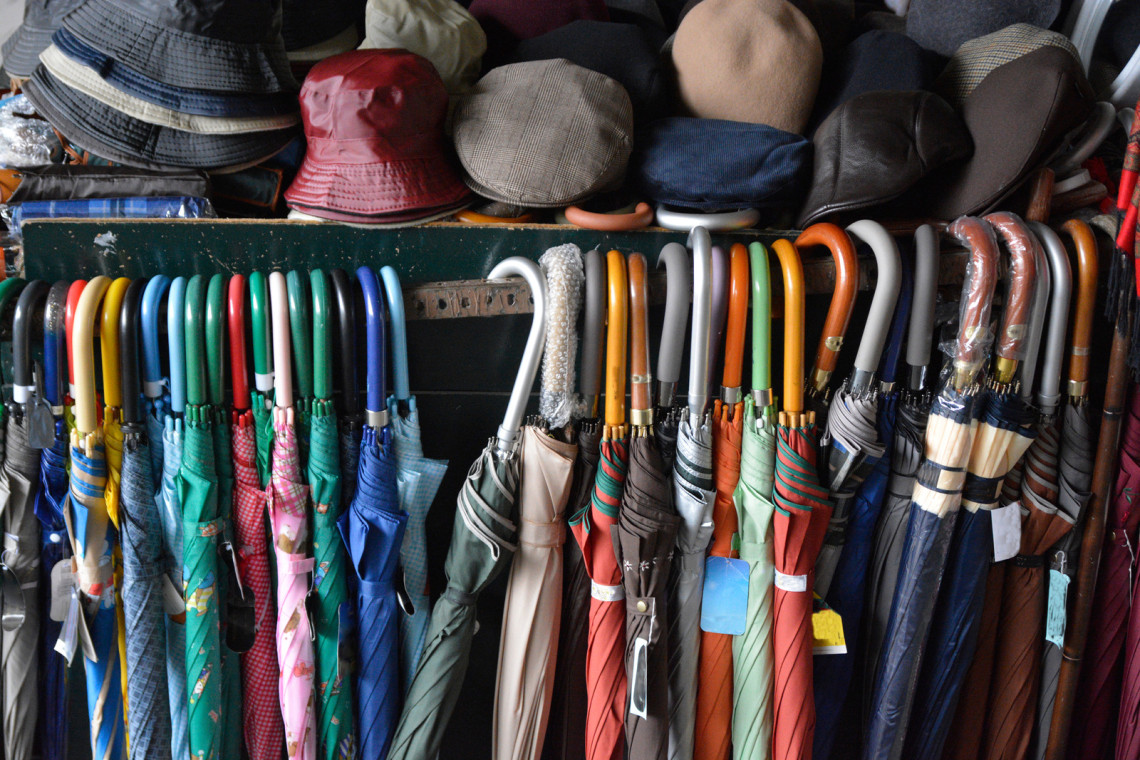 One can't-miss, historic point of interest in this Porto neighborhood is a fantastic historical gem found on Rua de Alexandre Braga. Known as Manteigaria, this beloved local Porto factory is famous for its delectable cream cakes, fresh-baked onsite and featuring, of course, the traditional, signature pastel de nata pastry.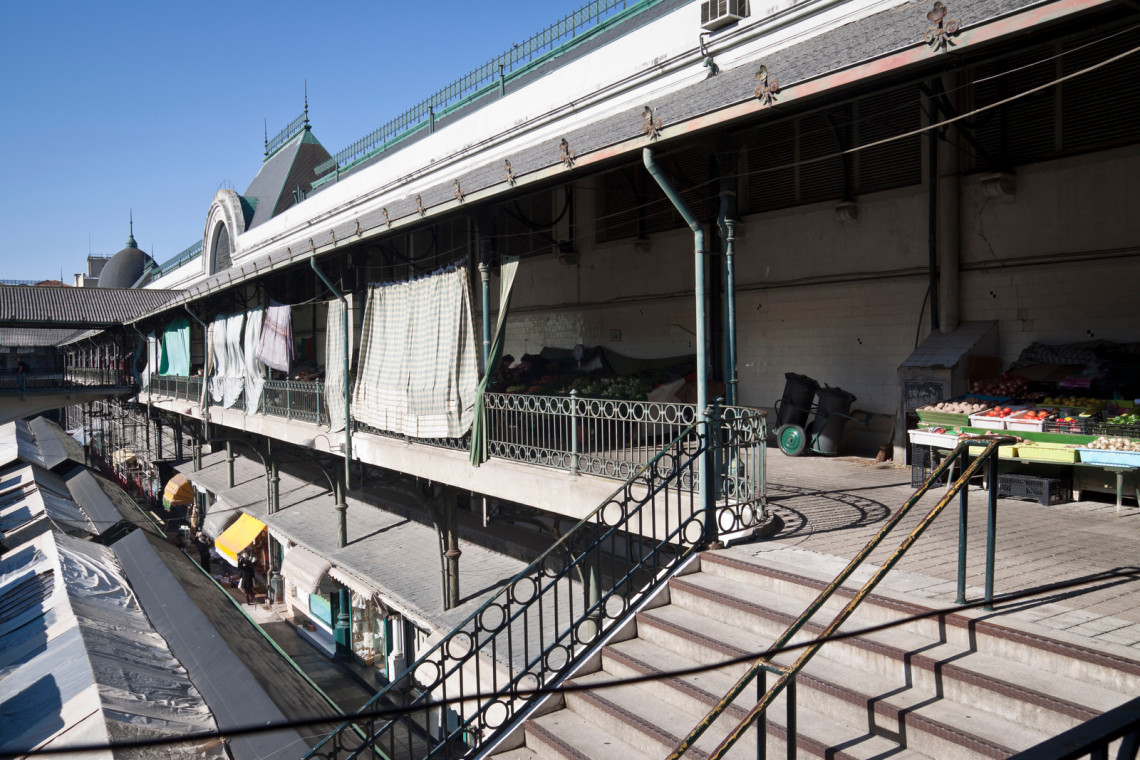 Cedofeita
Most known for its art galleries, impressive eateries, and shopping options, Cedofeita in Porto is filled to the brim with creativity and a breath of fresh — younger, more modern — air. Well worth your time, especially if you fancy a stroll, a sample of some inspired local fare, or some unique offerings from interesting stores, Cedofeita Porto is a great pick.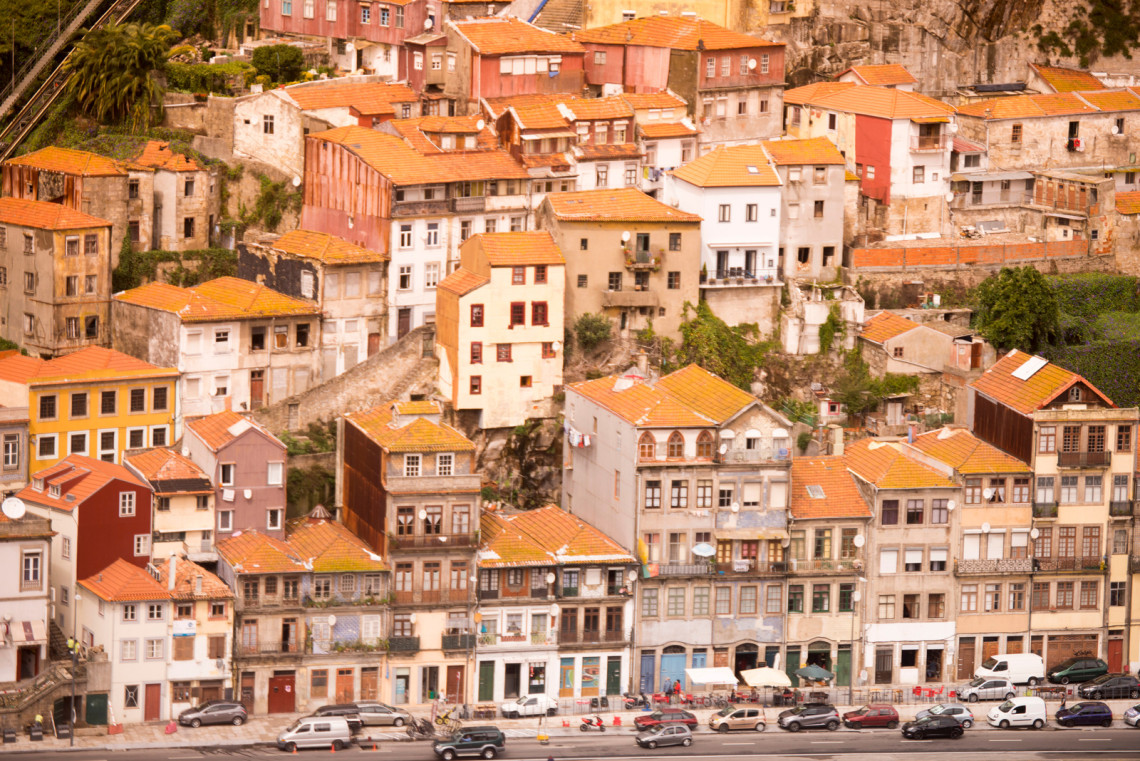 Cordoaria
Home to one of Porto's most popular parks — the Cordoaria Garden (Jardim de João Chagas) — Porto´s Cordoaria neighborhood (also known as Carmo) gets its name from an interesting historical story. A cordoaria is a rope factory, and in the past in Porto, this area of the city was where the rope makers set up shop.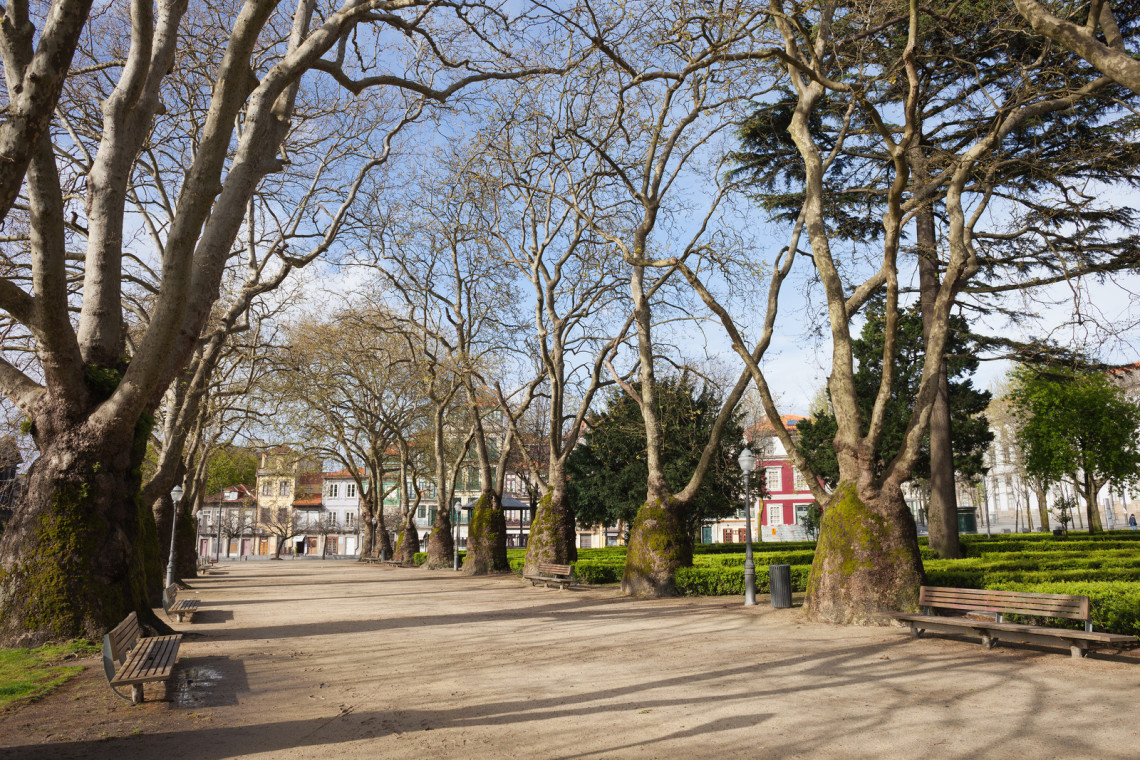 As well as the Cordoaria Garden park, which was actually one of the very first public parks in Porto city, Cordoaria also is home to the old Hospital of Santo António, which dates all the way back to the late 1700s, as well as the Porto Museum of Photography. Crazy fact: Did you know that this museum was once a prison used to hold some of the most notorious Portuguese people? You can even see the prison bars on the windows to this day!
Boavista
A mostly residential neighborhood in Porto, the highlights found in Boavista, Porto include the Casa da Música concert venue — created by Dutch architect Rem Koolhas and host to many incredible Porto concerts and musical performances throughout the year — as well as the Porto Rotunda of Boavista, with its Monument to the Peninsular War paying homage to Porto´s defeat of the Napoleonic troops in the past.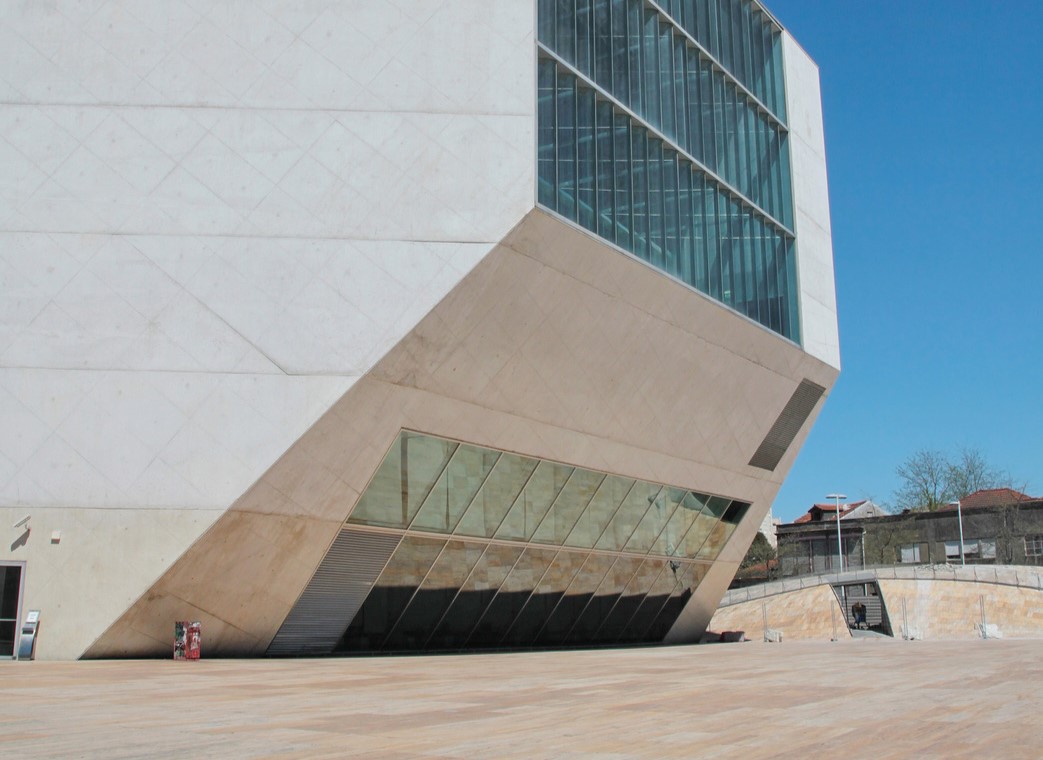 Foz
Foz in Porto abuts the Douro River and is home to a pair of historic Porto forts that are well worth a visit: Castelo do Queijo and Forte São João Baptista. Also, due to its ideal riverside locale, Foz has some beautiful beaches for visitors to enjoy during their Porto trip, including Molhe, Praia dos Ingleses, Senhora da Luz, de Ourigo, Gondarem, and Homem do Leme.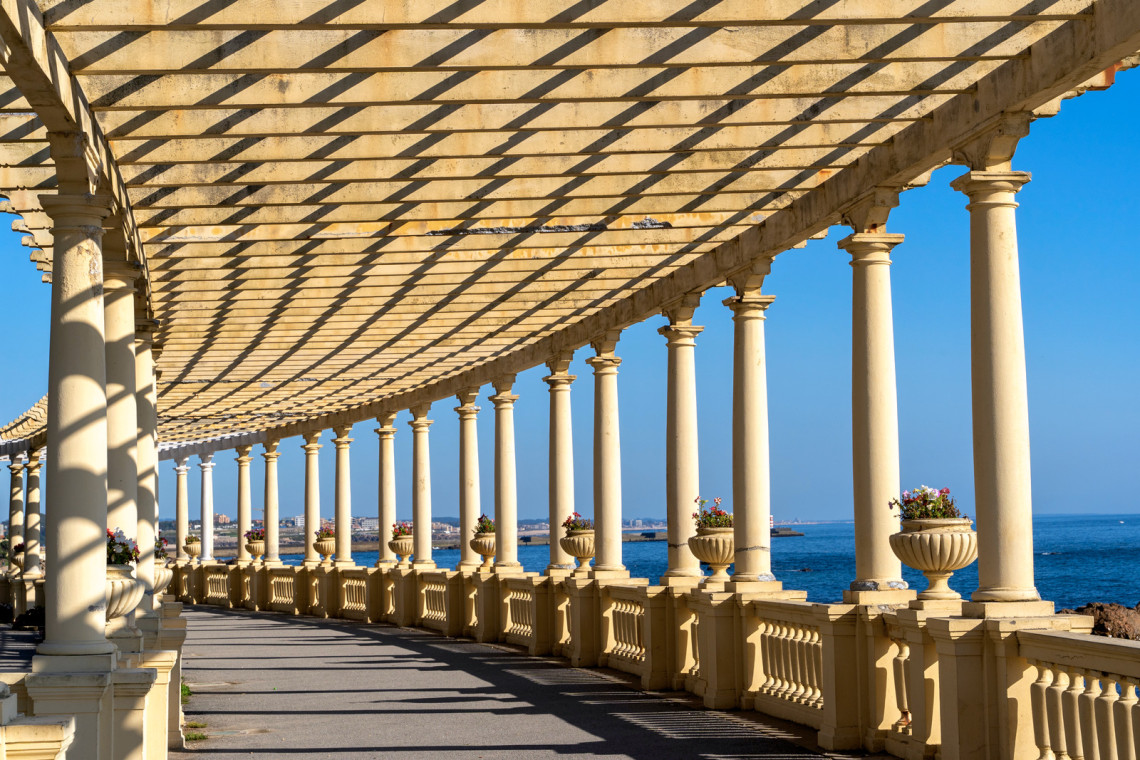 Porto: A City Filled With Unique Historic Neighborhoods
As you can see, Porto city is filled with so many distinct areas, each offering its own unique charms and treasures. Which Porto neighborhood will you place on your travel itinerary for your Porto trip to visit first? That will be the only thing difficult about your Porto trip, especially if you let our expert team at Portugal Getaways handle all the pesky details for you! We — and Porto — are waiting for you!
Explore Portugal Your Way: Customizable, Tailor-Made Trips for Your Dream Adventure!
If you're looking to explore Portugal at your own pace, we have got you covered. Our team of specialists will work with you to create a custom-made trip that suits your preferences and budget. Whether you want to indulge in the local cuisine, explore the historic cities, or soak up the sun on beautiful beaches, our tailor-made packages offer the flexibility and freedom to discover the highlights of Portugal at your own pace. So why wait? Contact us today and let us help you plan an unforgettable trip to Portugal!