Explore the Beauty of Porto City with the Portugal Getaways 6-Day Itinerary Guide
Porto is a beautiful and historic city in Portugal, filled with stunning architecture and interesting sights to explore. This alone explains why Porto tourism is thriving and Portugal's second-largest city has become so popular among top European travel destinations! Are you among the many travelers adding Porto, Portugal to their Portugal holiday plans this year? If so, our Portugal Getaways 6-day itinerary guide – designed to help you make the most of your time in Portugal's second-largest city – will help get you started.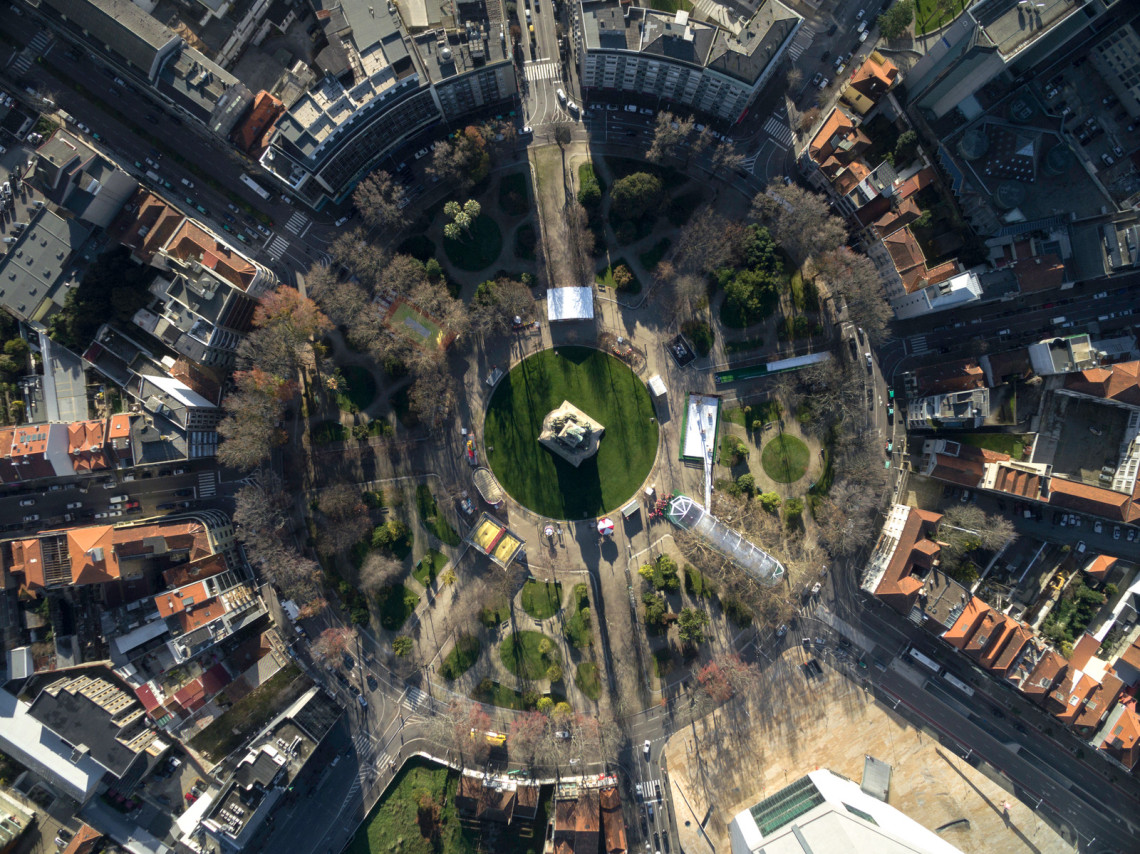 But you can take it one step further and let us do all the work for your Porto, Portugal holiday planning for you! Here at Portugal Getaways, our expert travel consultants and local pros offer amazing Portugal deals and packages, so you won't miss a single hidden treasure on your Porto trip. Our Portugal Getaways team can also provide customized itineraries and activities for your Portugal vacation to Porto, so you can make the most out of your time in this incredible city. Whether it's sightseeing its incredible attractions, exploring its fascinating history, or discovering Porto city's delightful cuisine, our Porto guide has all the information and special offerings you need to make your Porto trip unforgettable.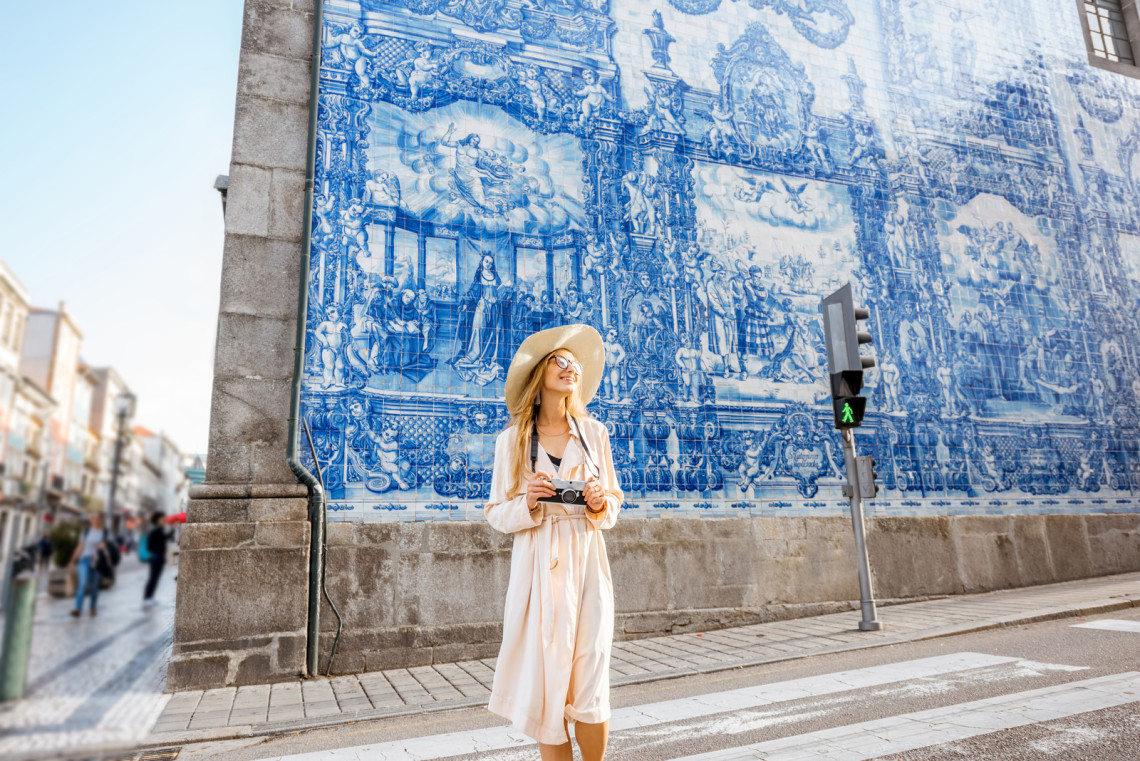 Day One - Visit Porto's Stunning Historic Sites and Porto's Best Landmarks
Start your journey discovering Porto, Portugal by exploring some of Porto city's most iconic sites. Take a tour of the Clerigos Tower and Church in Porto, where you can admire the striking baroque architecture that awes and inspires so many. Next door to this Porto architectural gem is Café Majestic, known for its art deco interior and stunning stained glass windows.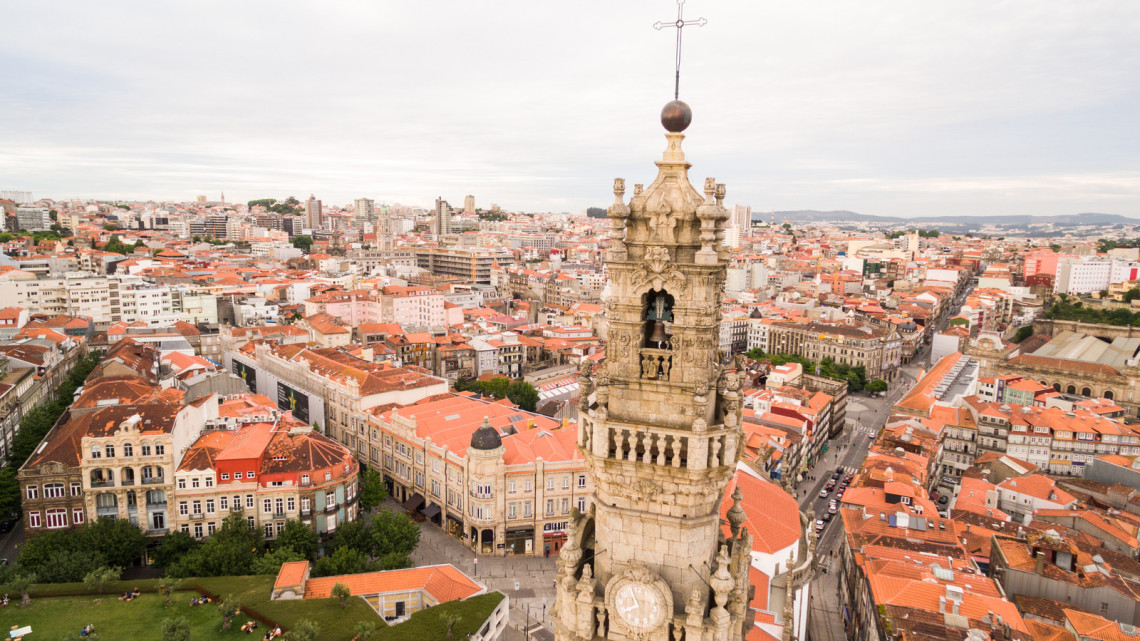 Next up, don't forget to visit the Palacio da Bolsa (Stock Exchange Palace), one of the most impressive buildings in Portugal. Did you know that it was once used as a trading center for Porto merchants? And you can't forget about the Porto old town, which will instantly charm you with its magical maze of cobblestone streets lined with colorful houses that are perfect for taking Instagram-worthy photos!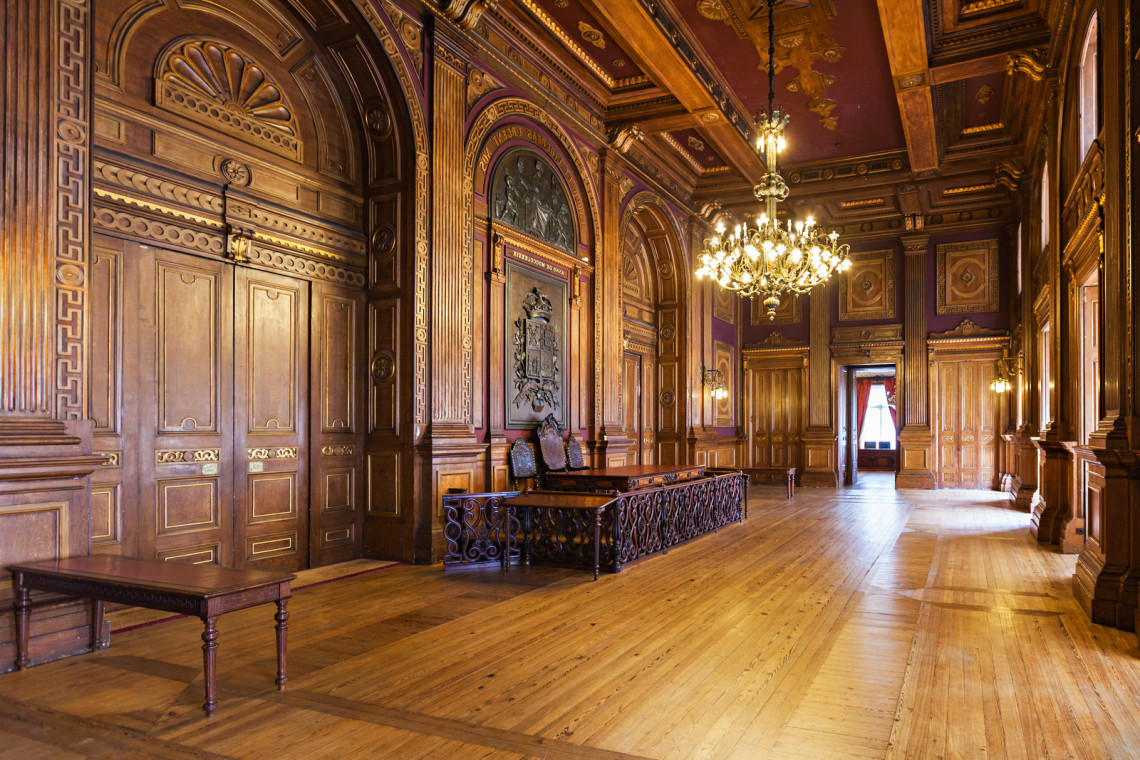 Day Two - Revel in Porto's Picturesque Views and Visit the Finest Porto Beaches
On day two of your epic Porto, Portugal itinerary, take a break from Porto city sightseeing and spend a day relaxing at Matosinhos Beach. Matosinhos Beach offers something for everyone - from swimming in crystal clear waters and sunbathing on golden sand beaches to surfing or jet skiing along its stunning coastline. After spending some quality time at Matosinhos Beach, you will surely be hungry, and there is nothing like authentic Portuguese food to satisfy any craving! When you are ready to taste heaven, head back into town for dinner and drinks at one of the numerous hip bars and restaurants in Porto city.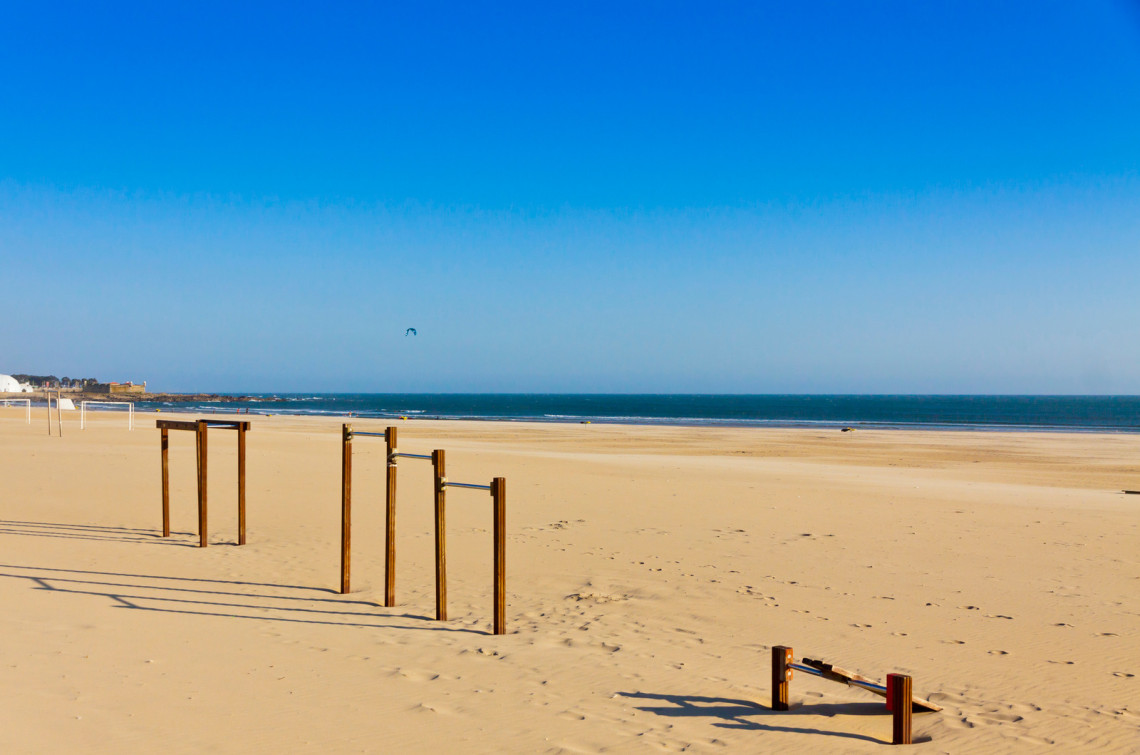 An alternative option for those travelers who go to Porto for their Portugal holiday and are feeling the need for some more fresh air and physical activity is taking a hike on day two. You can also take a lovely boat ride along the iconic Douro River while soaking up the incredible scenery en route, including the lush hillsides that line its banks. You can then make your way to Praia do Ourigo Beach and soak up some sun, or simply relax under one of the many umbrellas along Miramar Beach's shoreline.
Day Three - Enjoy Delicious Cuisine and Shopping in Porto
No trip to Porto in Portugal would be complete without indulging in some local Portuguese delicacies! During any Porto trip, it is essential that you take time to enjoy traditional Portuguese food favorites, like Caldo Verde (kale soup) or bacalhau à brás (codfish served with egg and potatoes), and also the famous Francesinha!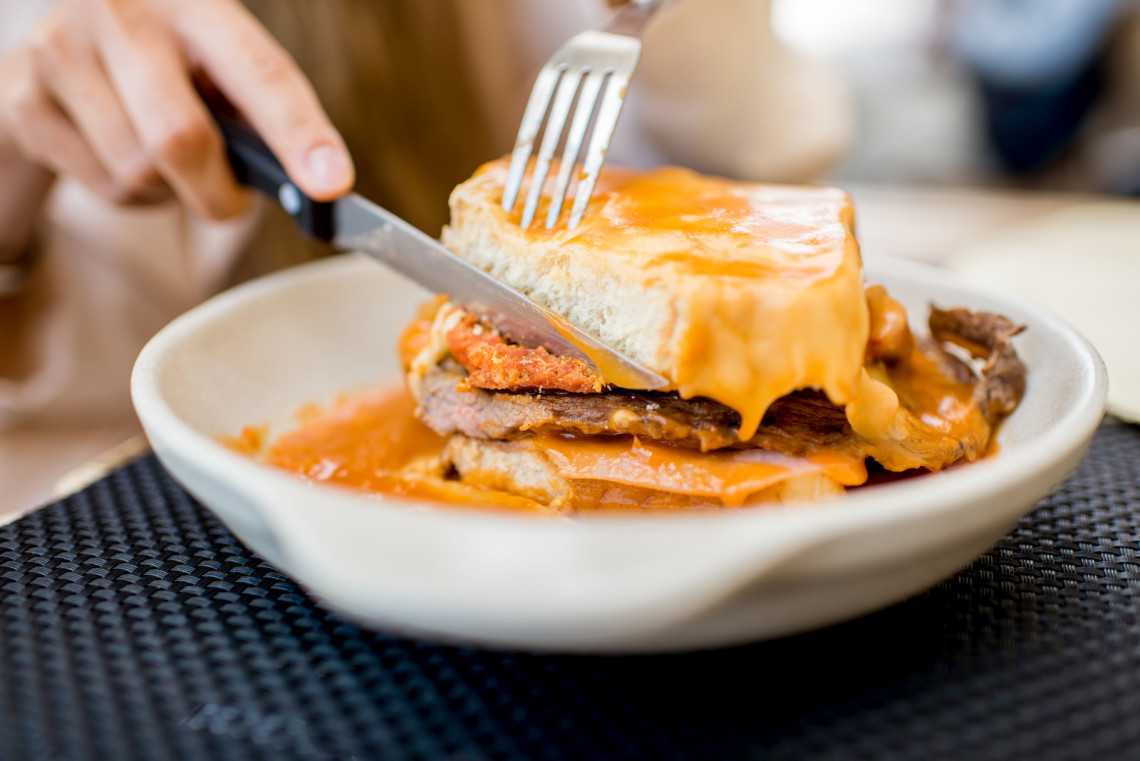 For further insight into the fascinating world of local Porto foods, take some time to browse through Mercado do Bolhão market in the heart of Porto city, which offers shoppers their pick from an abundance of fresh produce, meats, cheeses, fresh-baked bread, and much more. This is a perfect treasure to find especially if you want to prepare some of your own meals while discovering Porto's rich and varied culinary scene!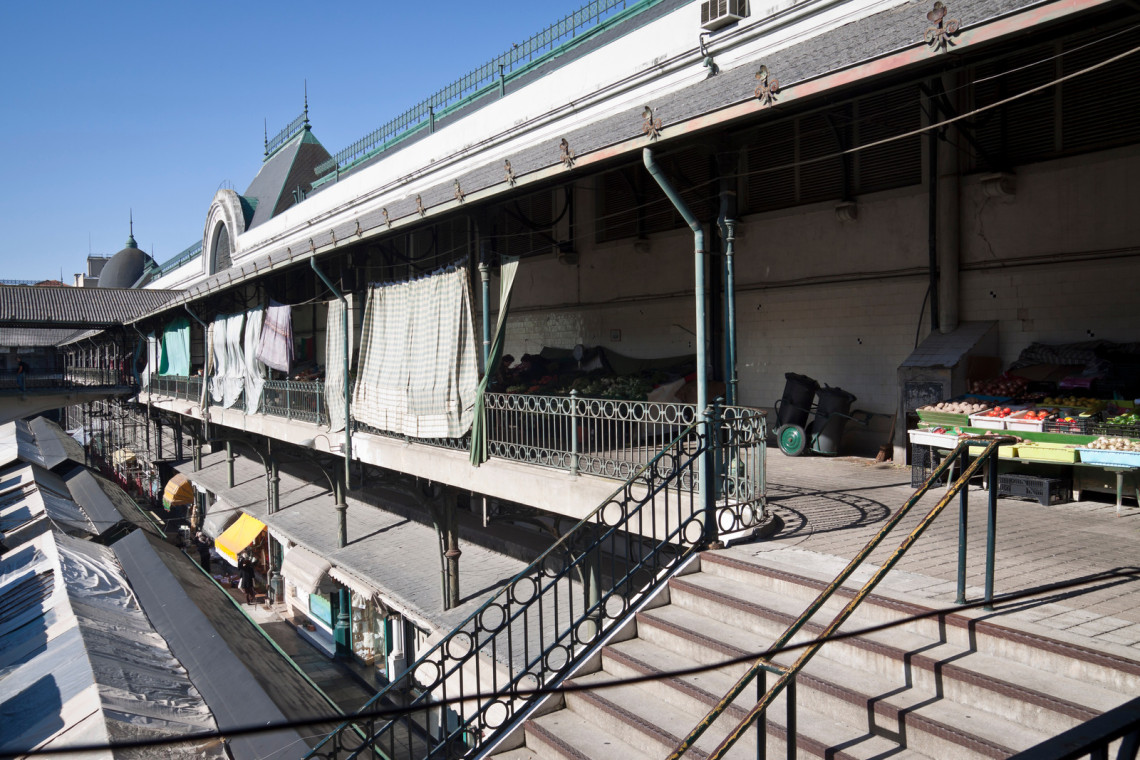 But it's not just all about fantastic food here in Porto, as you simply cannot forget about all the other shopping opportunities the second-largest city in Portugal affords visitors. For instance, there are plenty of lovely boutiques located around the bustling Rua de Santa Catarina area, as well as souvenir shops scattered on and along the streets surrounding Avenida dos Aliados – perfect for picking up cherished keepsakes for you, or for snagging some souvenir gifts for friends back home.
Are you already in love with Portugal? Take a look at our stress-free packages that allow you to book your ultimate Portuguese adventure. All our packages are carefully curated by our team of local Portuguese experts so that you don't need to worry about any details - just enjoy your trip!

Day Four - Experience Vila Nova de Gaia and Ribeira's Nightlife Scene
Day four on our Portugal Getaways ideal Porto trip itinerary takes you to Vila Nova de Gaia, located just across the Douro River from Porto city. Vila Nova de Gaia is perhaps best known as being home to some of Portugal's most renowned port wine cellars. Spend your day in Vila Nova de Gaia taking one of the many guided tours through historic cellars or engaging in a tasting session to sample some of the finest ports that Portugal has to offer. You can also choose to spend some time exploring nearby historical monuments, such as the Dom Luis I Bridge, or make your way to the Crystal Palace Gardens to see some gorgeous panoramic views overlooking both sides of the Douro River.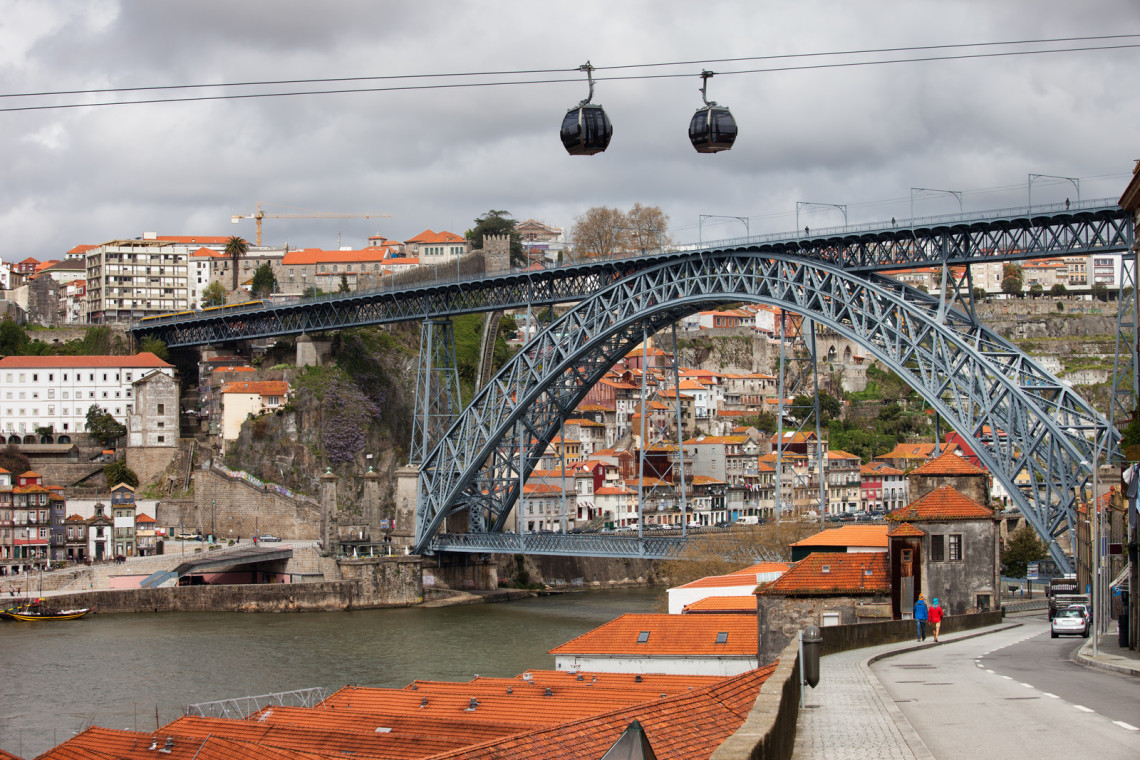 When the sun is setting and the night is coming alive, venture over to the vibrant neighborhood of Ribeira, one of the oldest in the Porto area. This enchanting neighborhood is always electric in the evenings especially, practically buzzing with energy as patrons fill the area's numerous bars, pubs, restaurants, and live music venues. A trip to the Ribeira after sunset is where you can get a true taste of Portuguese culture by sampling local cuisine, listening to live performances, or dancing and all-night clubbing. No matter how you spend your time in Porto and this unique enclave neighborhood, it's sure to be an unforgettable experience!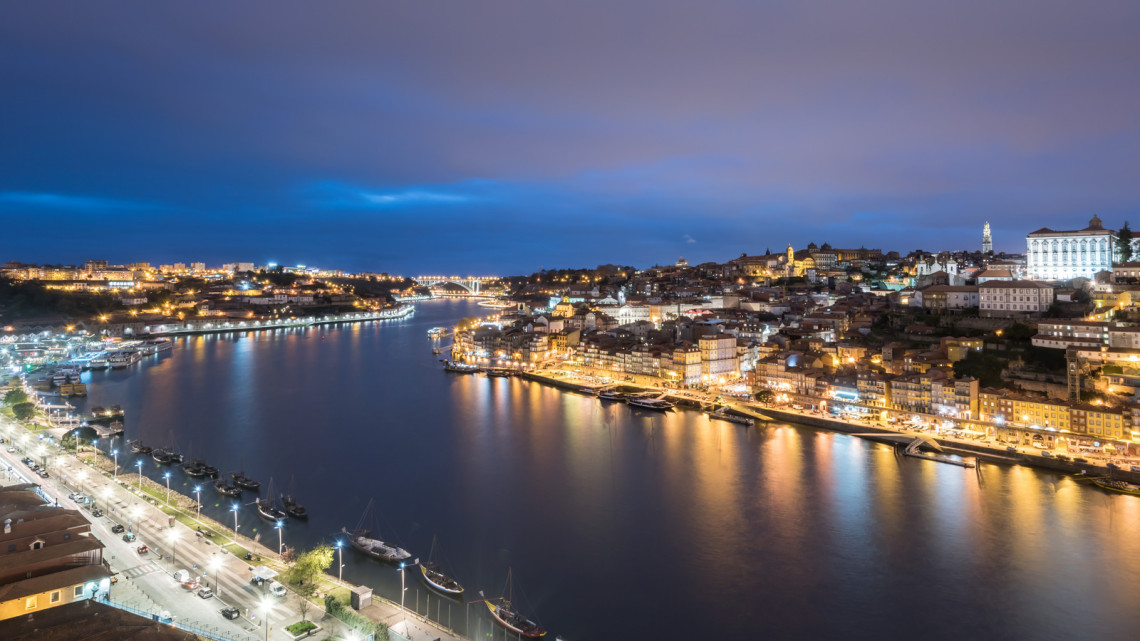 Day Five - Take a Journey to the Historic São Bento Train Station in Porto City
Located in the heart of Porto, São Bento Train Station is an absolute must-see due to its masterful architecture and design, including its beautiful interior that is adorned with 20,000 hand-painted tiles depicting Portugal's history since 1211. This stunning Porto city landmark is a perfect place to marvel at the beauty of Portuguese craftsmanship and also capture some amazing photographs to post on social media and make all your friends and acquaintances back home green with envy!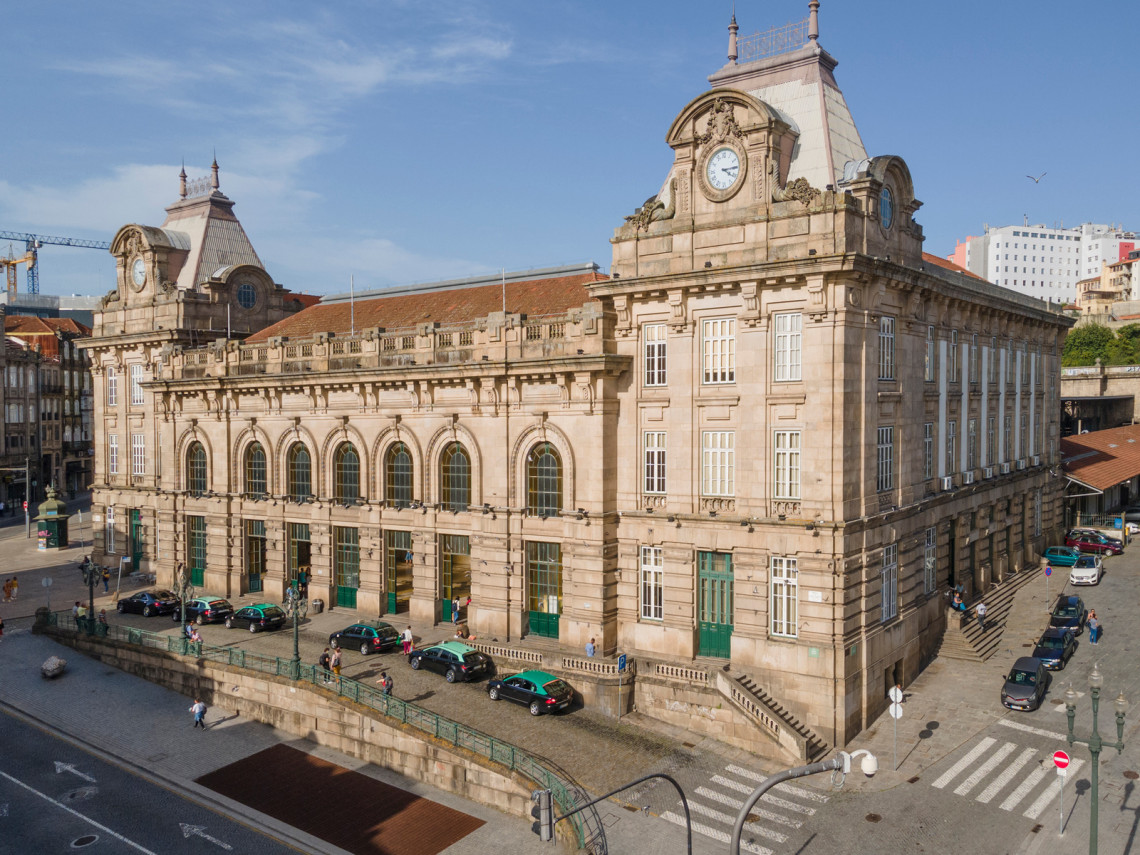 After exploring São Bento Train Station in Porto, why not take a stroll down Avenida dos Aliados? Here you can find plenty of souvenir shops selling traditional Portuguese products, such as ceramics, or pick up some artisan jewelry made from local materials, like cork or corals found near Portugal's coastline. Adding these unique items to your collection will not only provide you with cherished keepsakes from your Portugal vacation, but it will also help keep your Porto travels alive in your memory for years to come!
Day Six - Enjoy a Live Performance at Porto's Casa da Música
Day six is the perfect time to avail yourself of one of Portugal's second-largest city's best and most unforgettable experiences. Nestled in the vibrant city of Porto, Portugal, Casa da Música is an iconic music venue conveniently located close to the São Bento Train Station. As one of the foremost music venues in Porto city, Casa da Música offers concertgoers a wide range of musical acts from all around the globe.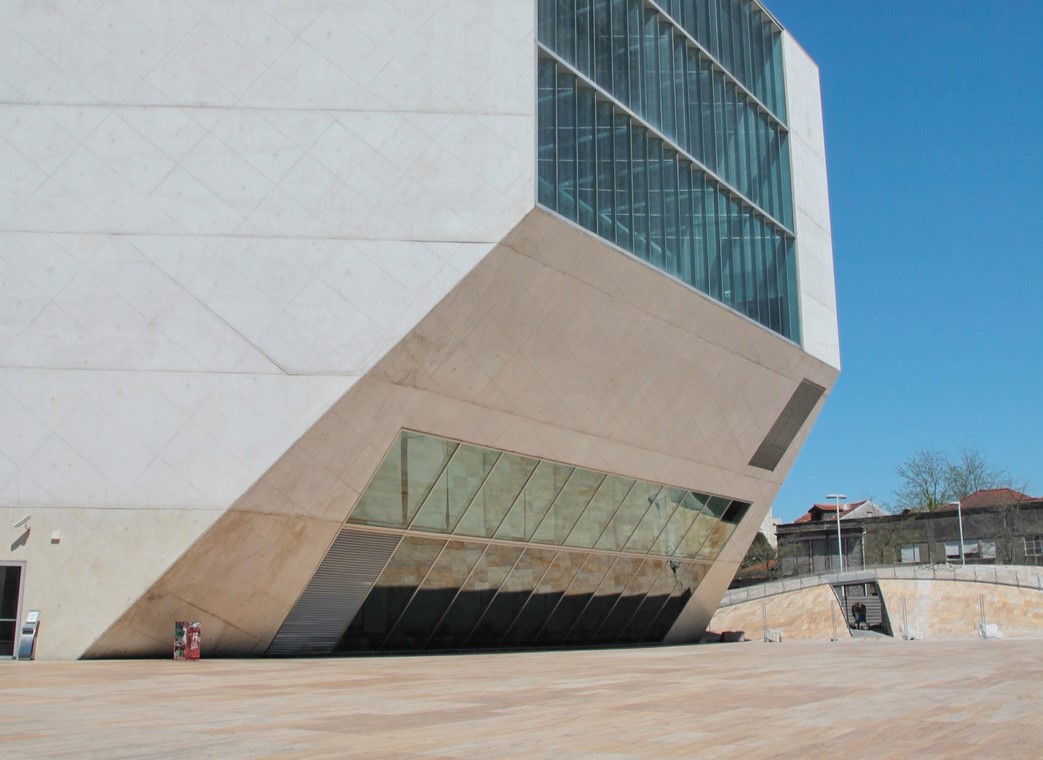 Visitors to Casa da Música can look forward to having their pick from numerous musical genres, as the eclectic and exciting Porto city locale features everything from local jazz performances to operas and more. There is no greater way to end your visit to Porto and get a deep insight into its rich culture and traditional customs than by experiencing world-class acts at Casa da Música and discovering what makes Porto such an amazing place worthy of your time. In short, it's the perfect way to spend day six and wrap up your Porto trip!
Porto City Awaits Your Discovery!
We at Portugal Getaways are thrilled to provide you with this expert Porto guide to help you kickstart your Portugal vacation with a must-see list of the best things to do in Porto! Whether you're looking for an active adventure or just want to take it easy by the Porto area beachside, this 6-day Porto itinerary guide will help you make the most out of your stay in Porto.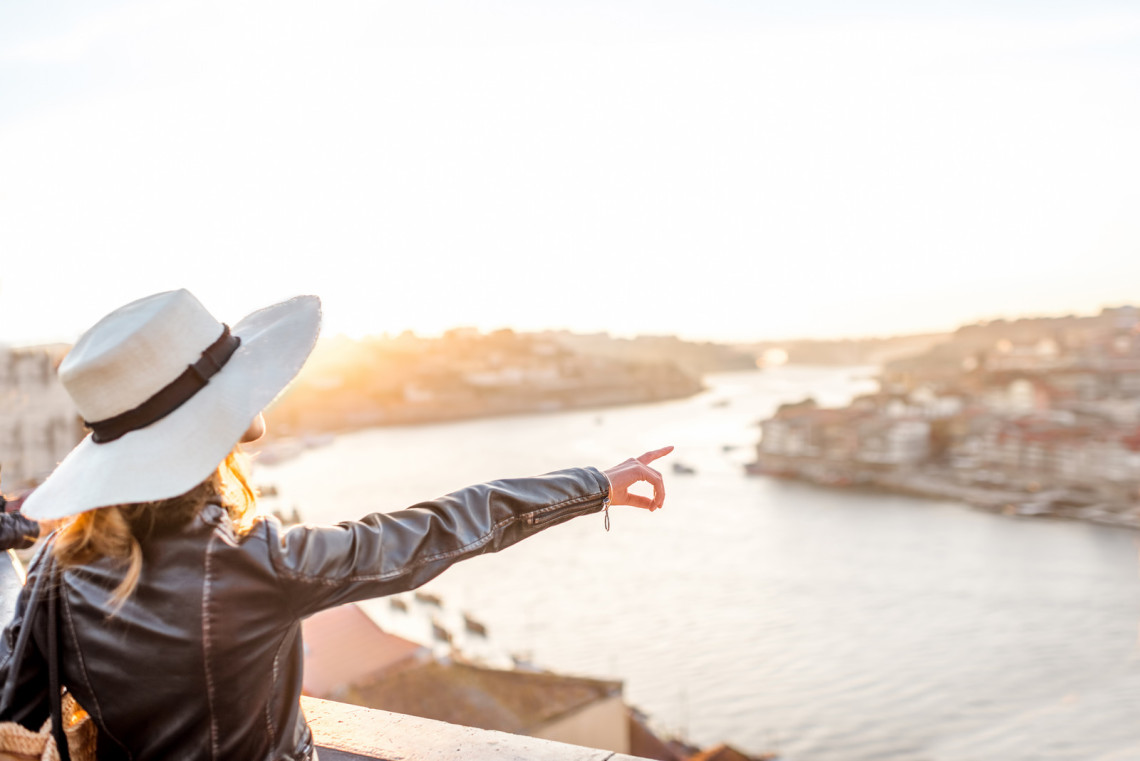 From tasting traditional Portuguese delicacies at local restaurants in Porto city to exploring Porto's historical sites, and beyond, there is something in Portugal's second-largest city for everyone who wants to experience the beauty and culture that this amazing place has to offer. So what are you waiting for? Contact our expert team at Portugal Getaways today to start planning your dream trip today!
Explore Portugal Your Way: Customizable, Tailor-Made Trips for Your Dream Adventure!
If you're looking to explore Portugal at your own pace, we have got you covered. Our team of specialists will work with you to create a custom-made trip that suits your preferences and budget. Whether you want to indulge in the local cuisine, explore the historic cities, or soak up the sun on beautiful beaches, our tailor-made packages offer the flexibility and freedom to discover the highlights of Portugal at your own pace. So why wait? Contact us today and let us help you plan an unforgettable trip to Portugal!