Explore the Finest Wineries and Vineyards in Porto, Portugal
Porto, Portugal is widely known for its exquisite wines and vineyards, and for being a perfect combination of both old-world charm and modern sophistication. Visitors who go to Porto have the opportunity to experience the award-winning Porto wineries that stretch throughout the Douro Valley, as well as historical wine cellars in Vila Nova de Gaia. Whether it's a Porto wine sightseeing tour or private wine tasting in Porto, you can explore some of the best wineries and vineyards in Porto and taste their unique offerings as you vacation in Portugal. And if you are looking for a truly unforgettable experience when you go to Porto, Portugal, look no further than our expert team here at Portugal Getaways!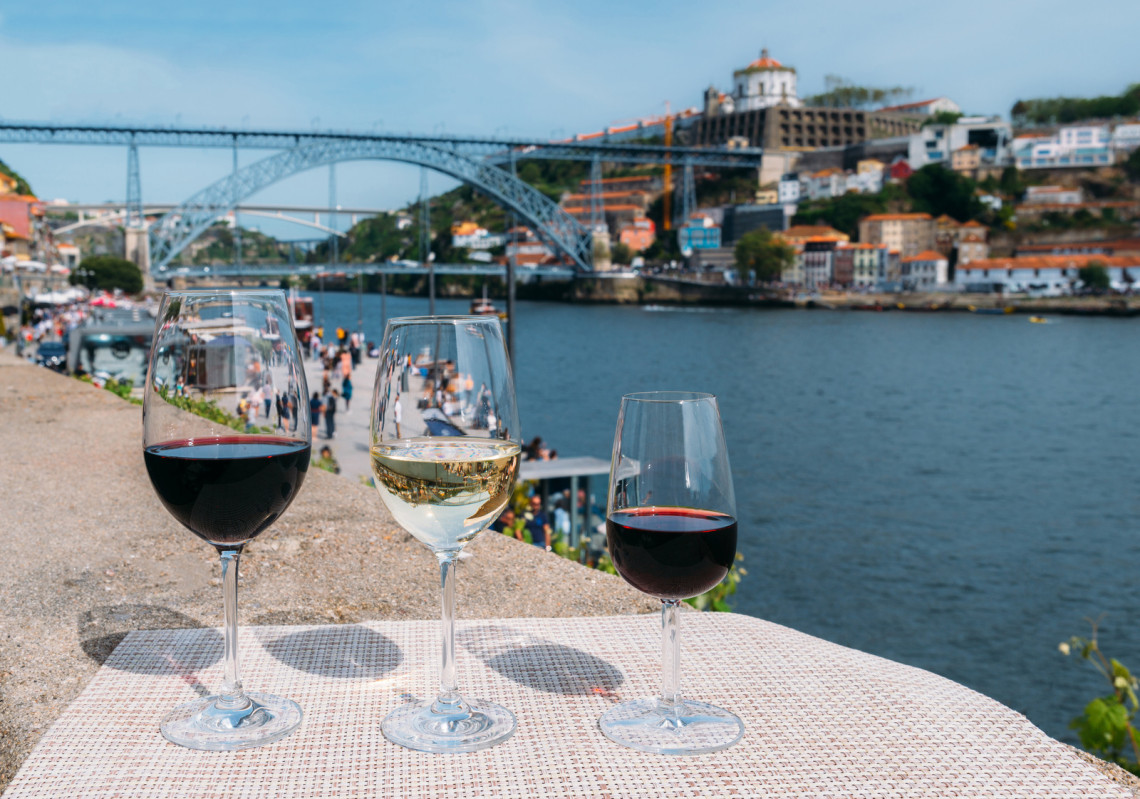 Our Portugal Getaways team offers all visitors who go to Porto and the surrounding Porto area the best deals and travel packages to make your trip to this beautiful, historic city in Portugal a dream come true. While traveling on your Porto trip, you can be sure you will enjoy some of the world's finest wines as you explore Porto city's picturesque alleys, historic treasures, and more. There is simply no better way to discover all that Porto has to offer than with the help of our Portugal Getaways team, who are here waiting to handle all the details and offer you the best specials to craft a winning Portugal vacation. So, whether you're looking for an adventurous getaway or a peaceful escape for your Portugal holiday, we have the perfect package waiting for you in Porto. Come and experience everything this majestic city has to offer!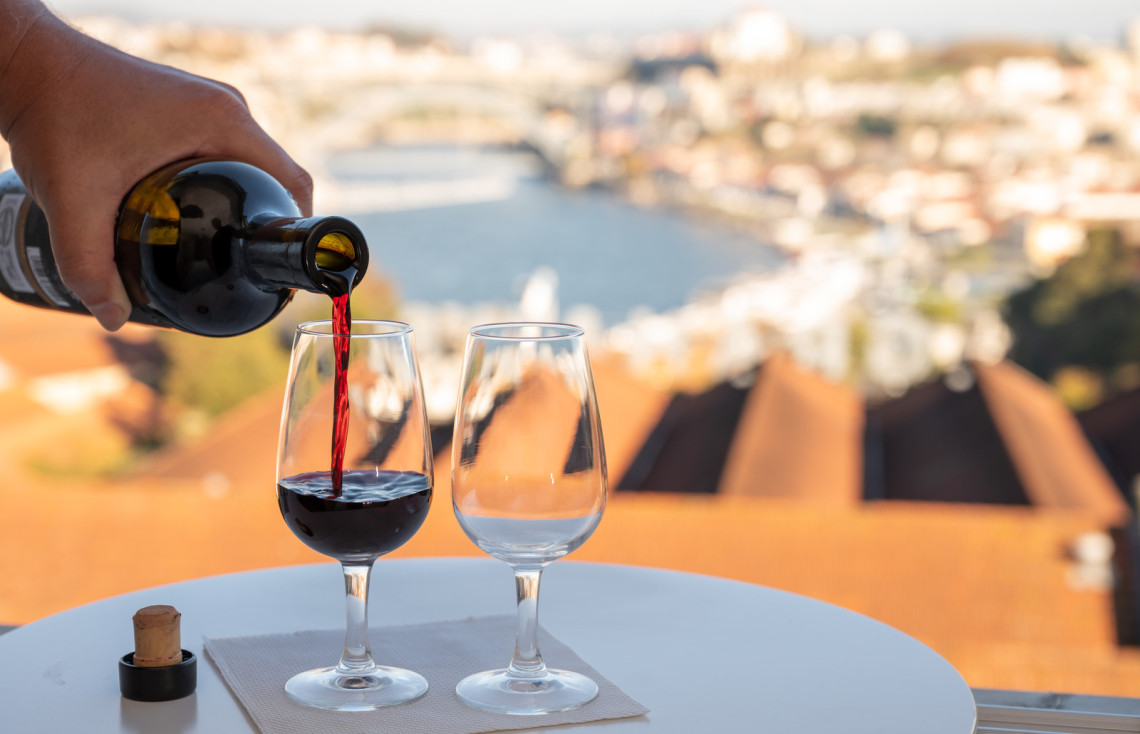 Discover the Unique Flavors at Quinta da Avessada Enoteca in Favaios
Quinta da Avessada Enoteca in Favaios, Portugal is an oenological paradise that combines the impeccable flavor of the Douro Valley with modern techniques and innovation. The Enoteca has a wide selection of wines, each offering its own unique taste and aroma.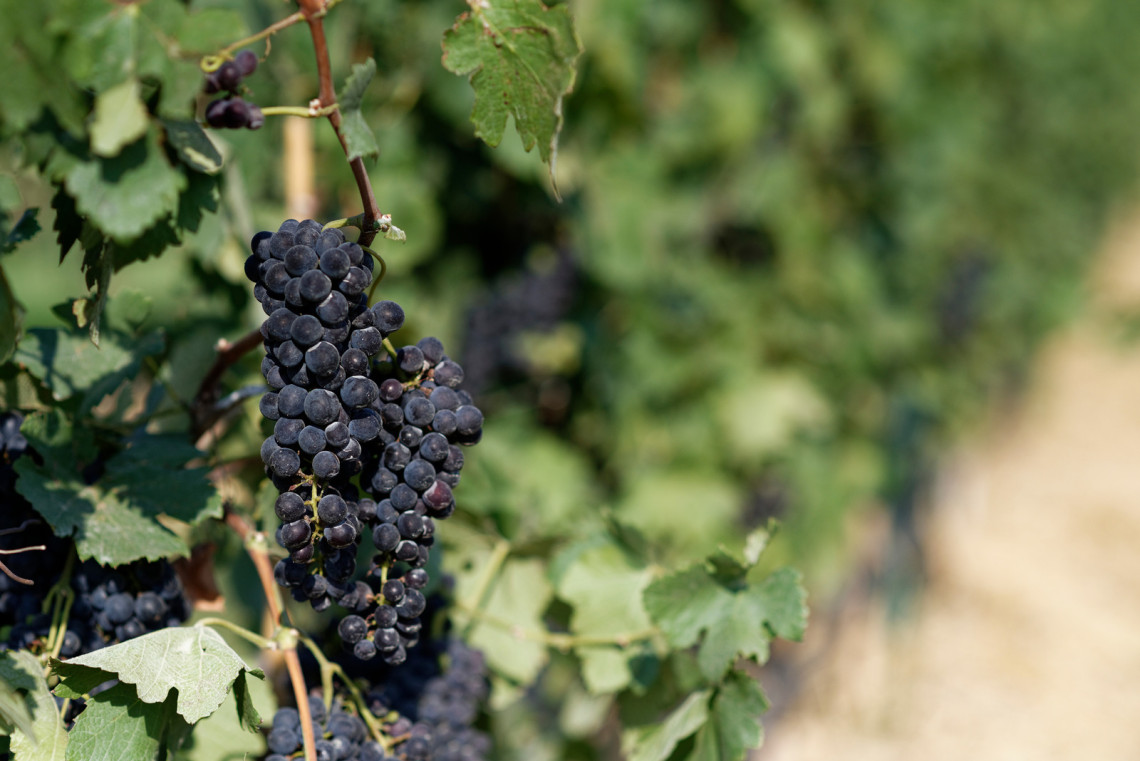 In addition to wine tastings, guests visiting the Enoteca during their Porto trip can enjoy cheese tastings and sample local products, such as olive oil and traditional bread. The atmosphere of the Enoteca in Portugal is warm and inviting, allowing guests visiting during their Portugal holiday to simply sit back and relax while taking in the stunning views of the Douro Valley. Whether you're looking for a romantic evening or a fun night out with friends, Quinta da Avessada Enoteca in Favaios offers something special to everyone who visits.
Discover Graham's Port Lodge in Vila Nova de Gaia, Portugal
Graham's Port Lodge in Vila Nova de Gaia, Portugal is a treasure trove of unparalleled beauty and charm. This historic lodge, located near the famed River Douro and surrounded by tranquil gardens, offers its guests a unique opportunity to sample its delicious range of Ports made according to centuries-old traditions. Just one taste of Graham's Port Lodge's ports and you will understand exactly why this lodge brings customers from all corners of the globe to sip and savor its incredible offerings. And you could be one of these travelers to visit the lodge during your Porto, Portugal holiday!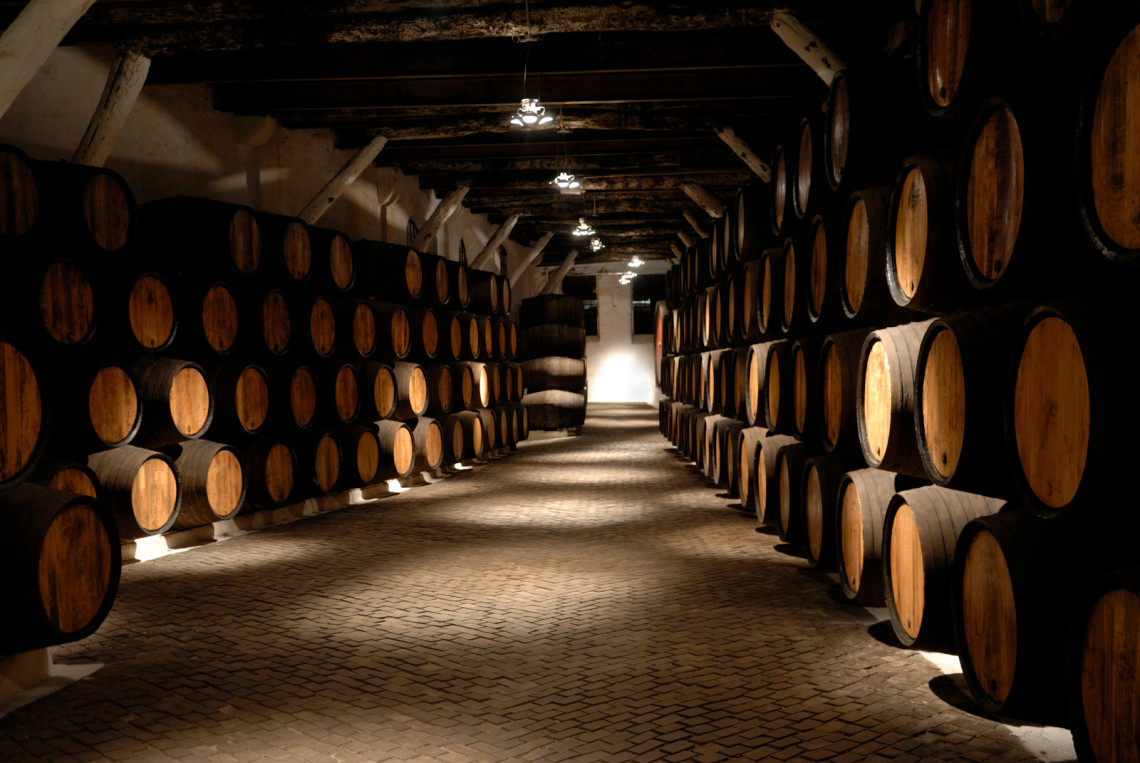 The Graham's Port Lodge cellars are open daily for visitors to explore and enjoy the sight of barrels aging in age-old buildings. During your Vila Nova de Gaia visit, make sure you take time to discover the rich heritage of this iconic spot and indulge in a tasting or two of some of the finest ports created anywhere in the world. And did we mention yet the very best part: Graham's Port Lodge in Vila Nova de Gaia, Portugal is situated just a stone's throw away from the meandering River Douro? We know we did, but it's just such an exciting fact that we had to reiterate how wonderful that locale is! So, come and enjoy it for its beauty and serenity, as this breathtaking valley locale provides sweeping views over the iconic river that make it an ideal location to explore during a relaxing day out amid your Porto, Portugal vacation!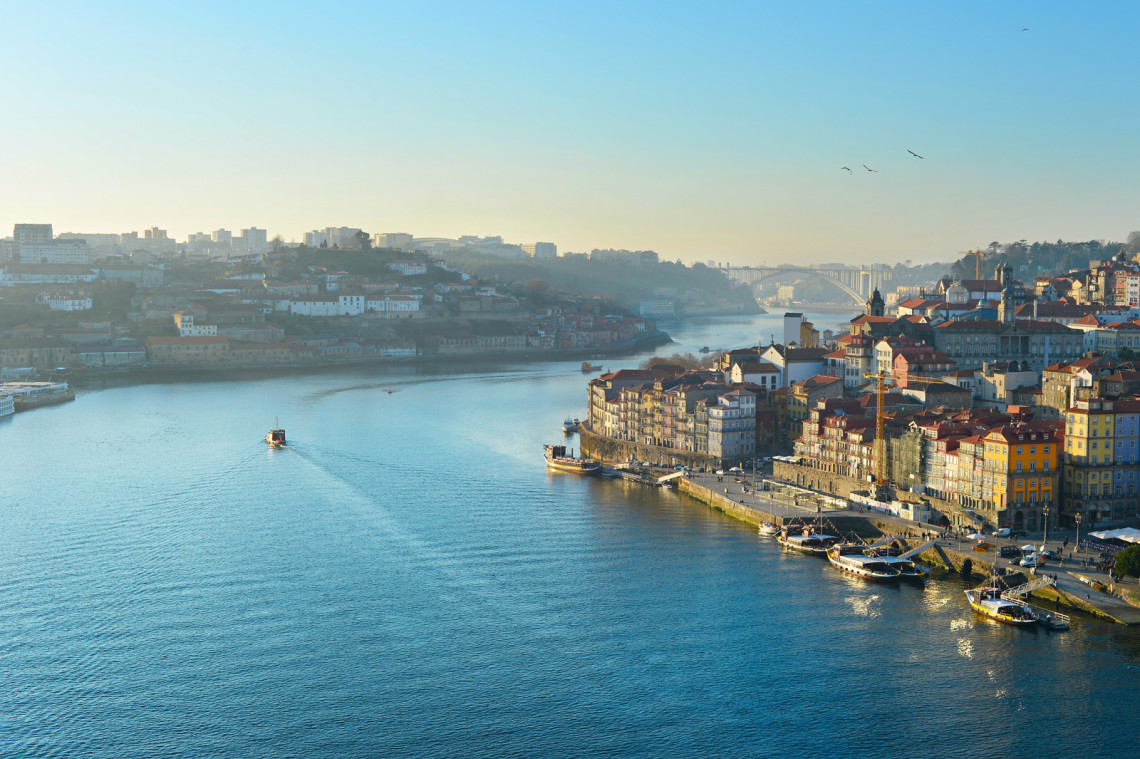 Are you already in love with Portugal? Take a look at our stress-free packages that allow you to book your ultimate Portuguese adventure. All our packages are carefully curated by our team of local Portuguese experts so that you don't need to worry about any details - just enjoy your trip!

Discover the Delights of Porto Augusto's in Vila Nova de Gaia, Portugal
Porto Augusto's in Vila Nova de Gaia, Portugal is a must for any wine lover, offering visitors who go to Porto a unique opportunity to experience a stunningly picturesque setting on their travels. Located on the banks of the Douro River, Porto Augusto's offers sweeping views that stretch far across the water and boast some of the most beautiful sights in all of Portugal. As well as an impressive array of regional wines, Porto Augusto's in Vila Nova de Gaia is also renowned for its incorporation of traditional Portuguese flavors and its fantastic hospitality. Visitors who go to Porto and find their way to this local gem can take a tour through the onsite cellar while learning fascinating facts about wine production methods and sampling the range of wines produced here.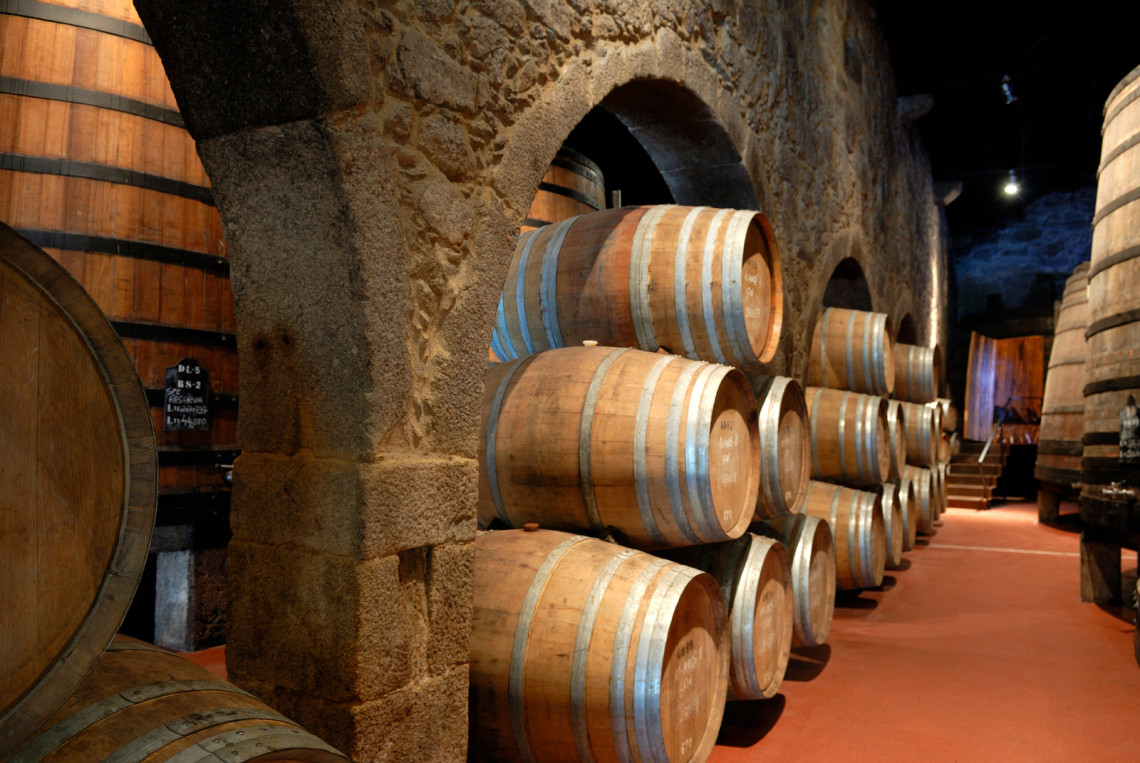 When stopping at Porto Augusto's, visitors will even have the exciting opportunity to purchase some of these renowned wines to take home with you – the perfect souvenir to literally savor as you remember your unforgettable Porto trip. Wondering which local Porto Augusto wine to choose? With a selection of sparkling, white, rosé, and red wines available, it's easy to find something that suits your taste. But that's not all! Visitors to Porto Augusto's in Vila Nova de Gaia can also explore amazing nearby Porto attractions, including the iconic Dom Luis I Bridge, or enjoy a romantic sunset cruise down the Douro River. Whatever your plans for your Porto, Portugal vacation may be, make sure you don't miss out on a visit to this captivating destination nearby.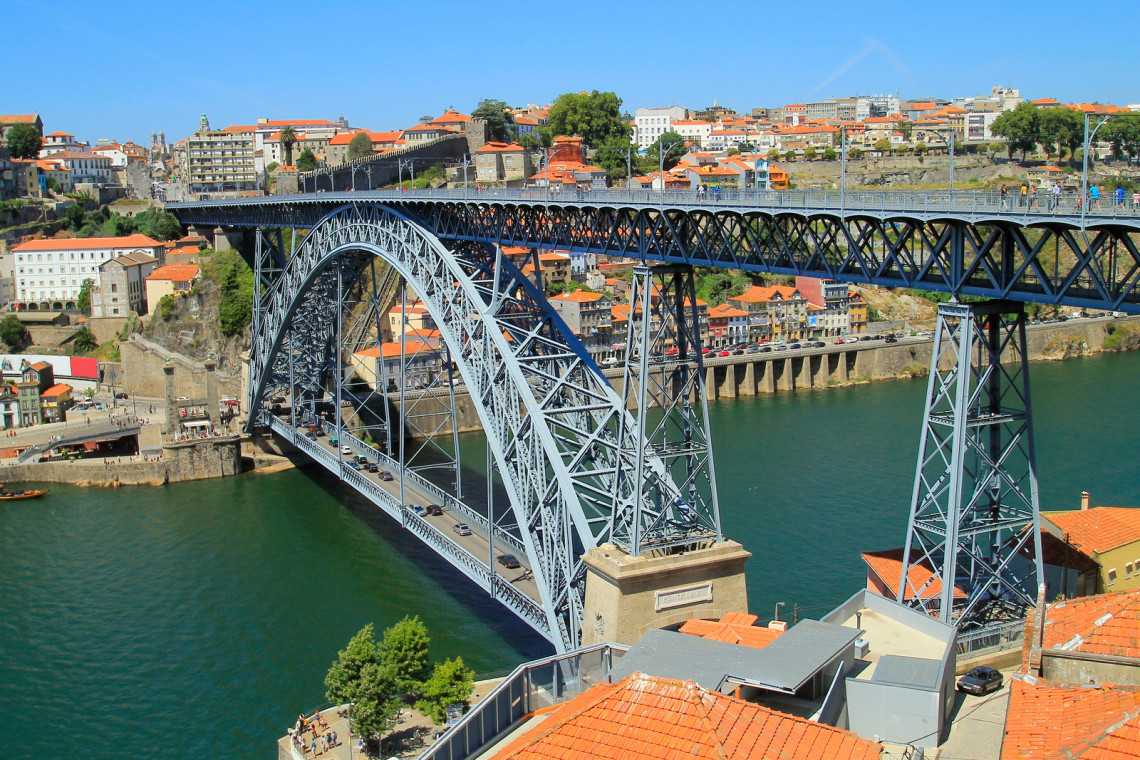 A Unique Experience Awaits Porto Visitors at Taylor's Port in Vila Nova de Gaia
A visit to Taylor's Port in Vila Nova de Gaia, Portugal is a delightful experience unlike any other that visitors who go to Porto to explore Porto wineries and Porto vineyards must not miss. Nestled on the banks of the Douro River, Taylor's Port has been crafting fine ports in the Porto area since 1692. Whether you're an experienced connoisseur or just starting out on your port-tasting journey, you will surely find your perfect port among the numerous options available. From ruby and tawny port varieties produced from special blends of grapes to vintage selections of port aged for many years in oak barrels, Taylor's offers something to suit every taste.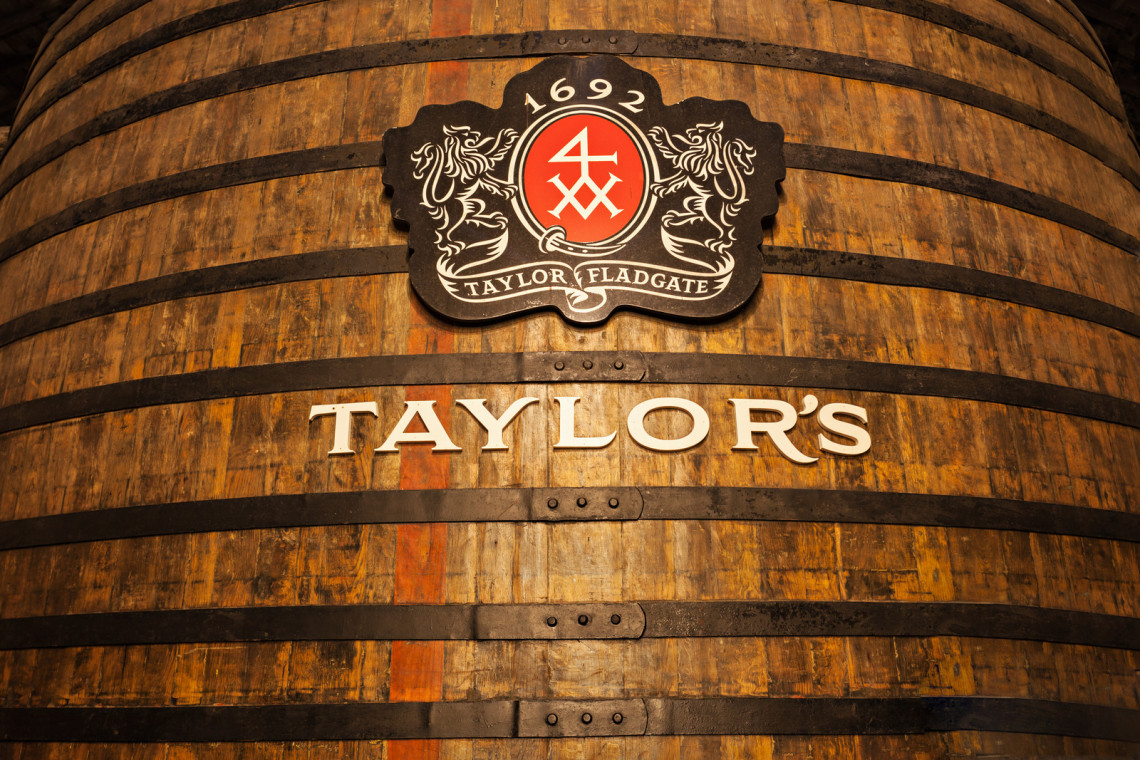 Onsite tours at Taylor's Port in Vila Nova de Gaia provide visitors with a fascinating insight into the port production process, and the establishment's carefully chosen menus pair perfectly with their delicious wines. Imagine yourself visiting Taylor's Port, learning about the port production process, and then simply relaxing with a glass or two of an impeccable port beside the dazzling Douro River as you watch the sun disappear beneath the horizon. Sounds like a pretty ideal way to spend a day during your Porto trip, right?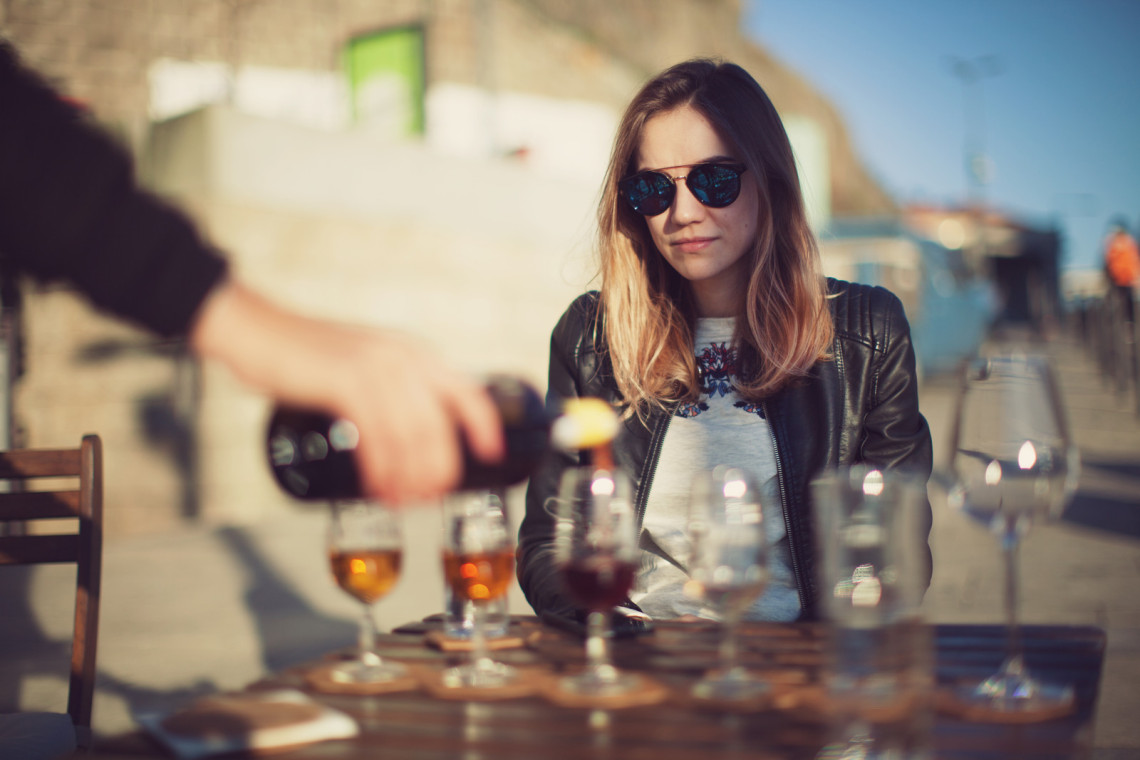 Get Ready for a Memorable Wine Journey at Cockburn's Port Wine Lodge
Cockburn's Port Wine Lodge in Vila Nova de Gaia is a world-renowned port wine producer near Porto city that offers visitors a unique winery experience. Located on the banks of the Douro River, the lodge is surrounded by gorgeous, sprawling vineyards and stunning landscapes. Once inside the lodge, visitors will find an expansive selection of port wines, including award-winning vintages from Cockburn's impressive portfolio. Guests stopping by Cockburn's Port Wine Lodge during their Porto trip can choose to attend a series of informative tastings led by the lodge's knowledgeable expert staff, or they can opt to take part in guided tours around the facility to learn more about the interesting processes involved in producing Porto port wines.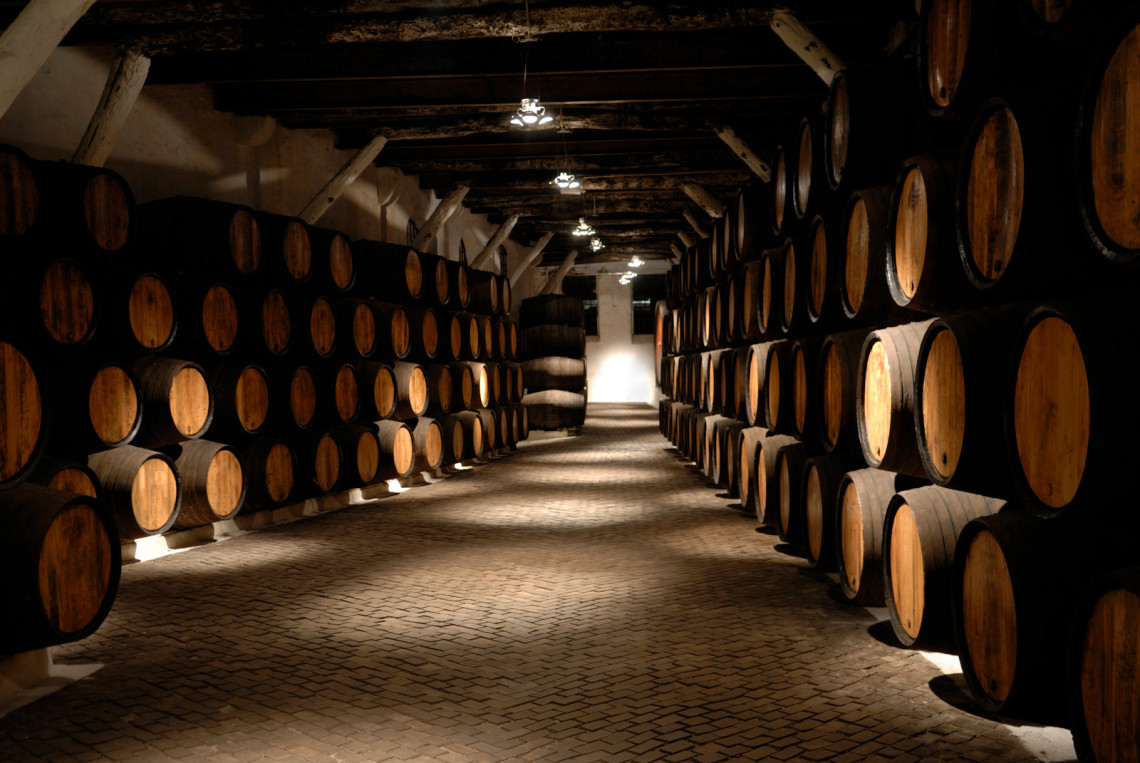 Thanks to this incredible, up-close access to Cockburn's Port Wine Lodge's vineyards and cellars, guests have the unique opportunity to view the different stages of winemaking up close. And if you're ready for something truly remarkable during your Porto trip to this lodge, Cockburn's also offers a private cellar room where guests can sample select bottles of Cockburn's Port Wine Lodge's port, with a side of personalized attention and instruction from the expert staff connoisseurs. So, whether you are new to port wines or already have a connoisseur-level palette, a visit to Cockburn's Port Wine Lodge promises to be an unforgettable experience that you won't soon forget. Add it to your Porto vacation plan today! Or even better, let us at Portugal Getaways handle all of that for you!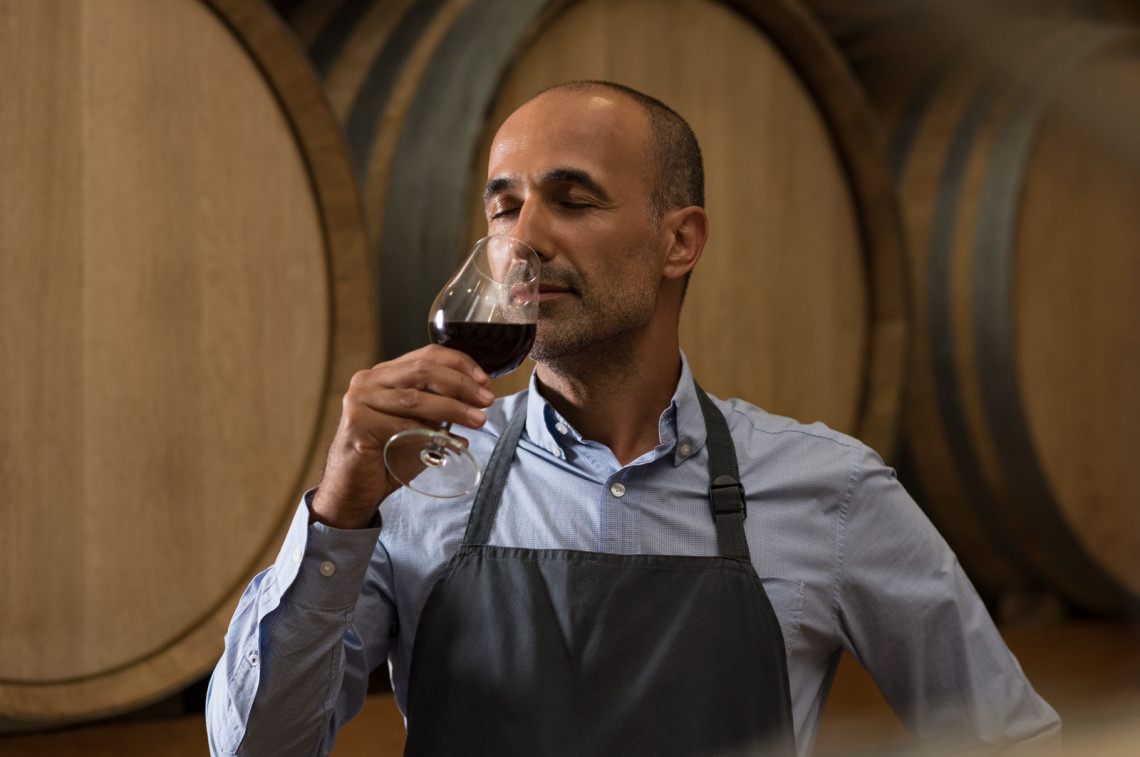 Discover Porto's Unique Wine Experiences with Portugal Getaways
With its stunning architecture, charming cobblestone streets, and vibrant cultural scene, Porto in Portugal is an ideal destination for anyone seeking a unique wine experience. As the hometown of port wine, Porto city hosts some of the best port producers and connoisseurs in the business. Whether you choose to stay in Porto town and explore its quaint local cellars, or you opt to make a day trip to Vila Nova de Gaia for a guided tour at Cockburn's Port Wine Lodge, you're sure to find something perfect for your taste buds that will make your Porto trip memorable. Adding to the delight of your experience are the breathtaking views of the Douro River Valley, which are simply unparalleled and add an extra layer of magic to your Porto visit.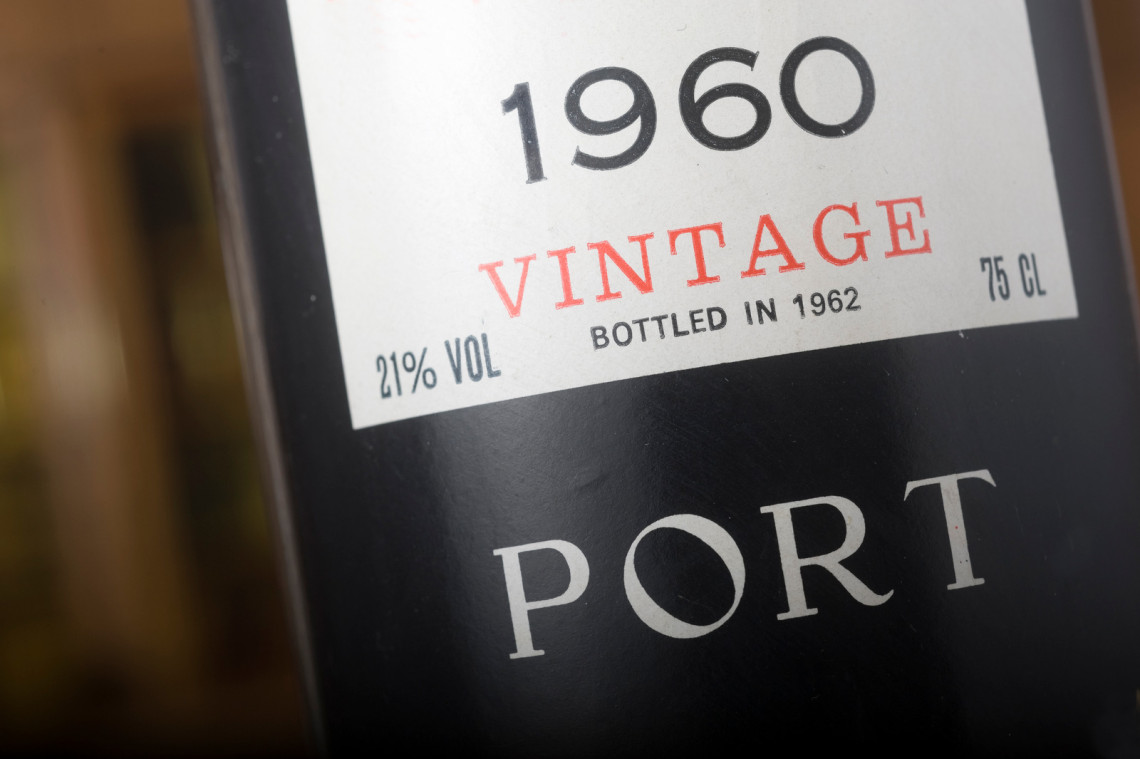 With Porto's plethora of unique venues that offer tastings, as well as its workshops, dinners with local chefs, and more, it is no wonder why Porto tourism has been skyrocketing in recent years. Porto, Portugal is truly a place where indulgence meets discovery, making it a must-visit destination for any vino enthusiast. Here at Portugal Getaways, our expert team of travel advisors and local pros can customize and tailor-craft your very own Portugal deal, leaving you free to simply relax and experience the best tours and activities that Porto city has to offer. So, if you are up for exploring a vibrant culture, gazing at beautiful architecture, and of course, tasting delicious local wines, Porto is the perfect pick for your Portugal holiday. Let us help make your Porto stay an unforgettable one!
Explore Portugal Your Way: Customizable, Tailor-Made Trips for Your Dream Adventure!
If you're looking to explore Portugal at your own pace, we have got you covered. Our team of specialists will work with you to create a custom-made trip that suits your preferences and budget. Whether you want to indulge in the local cuisine, explore the historic cities, or soak up the sun on beautiful beaches, our tailor-made packages offer the flexibility and freedom to discover the highlights of Portugal at your own pace. So why wait? Contact us today and let us help you plan an unforgettable trip to Portugal!