Getting Around Porto Can Be Tricky – We're Here to Help!
For those traveling to Portugal's second-largest city of Porto, you will have your pick among a plethora of options for discovering the city. To be sure, there is no shortage of ways to explore the city of Porto, Portugal.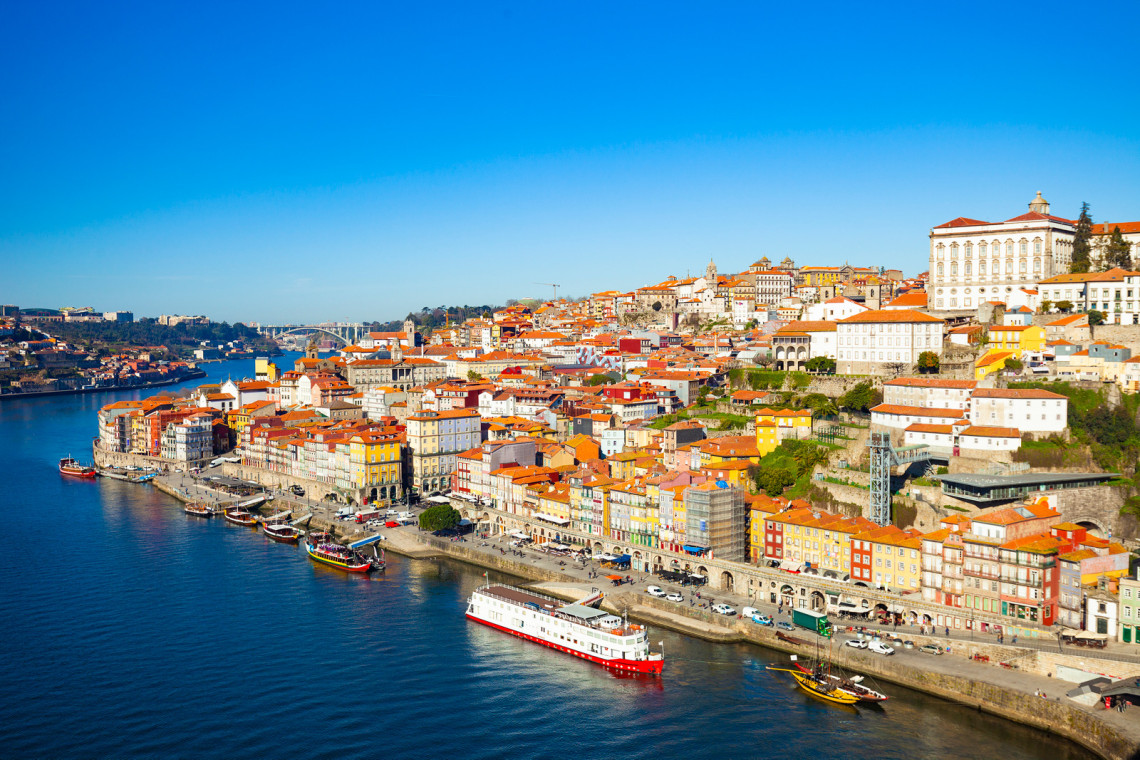 And that is a good thing because more and more, Porto is becoming one of the world's top travel destinations. After all, Porto's popularity makes perfect sense. With its vibrant culture, stunning architecture, and centuries-old history, it's no wonder that so many people travel here to experience what this beautiful city has to offer.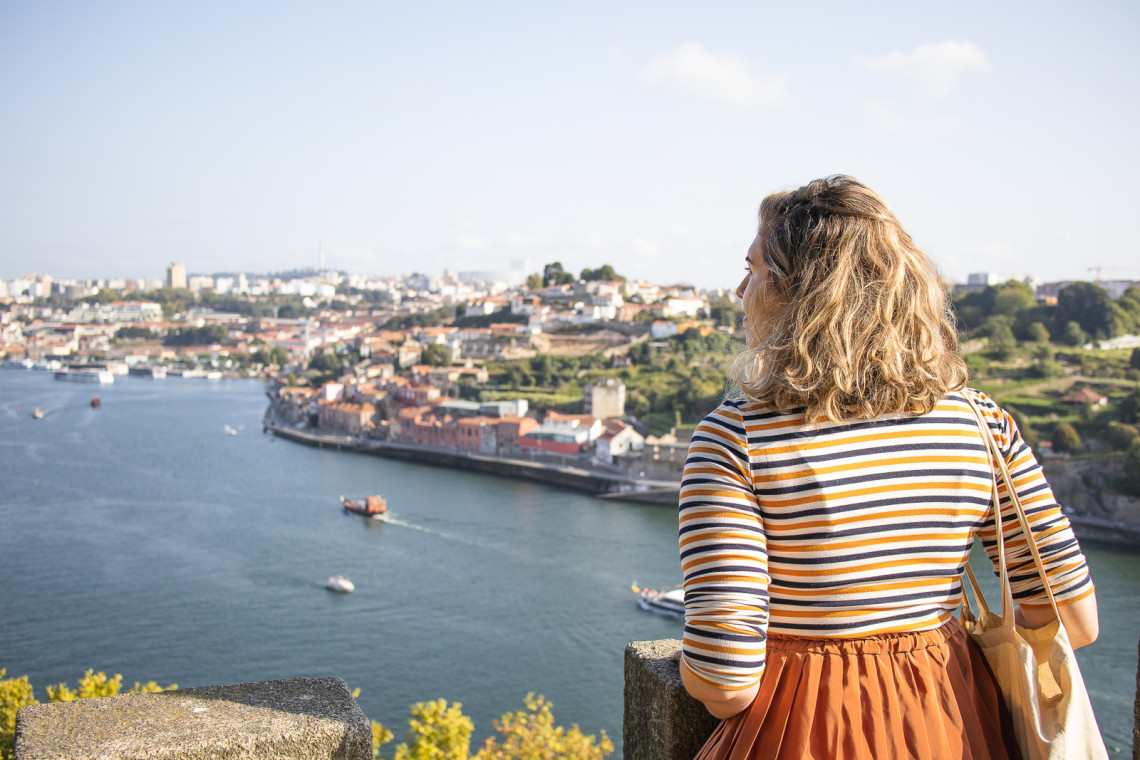 Whether you want to visit a Porto museum, take a guided tour of the Douro River Valley, or simply wander on your own through the charming cobblestone streets Porto is known and beloved for, there is something for everyone to enjoy as you visit Portugal's second-largest city. To help you get started, here is an insider's guide offering expert tips and insights on how to get around the charming Porto city.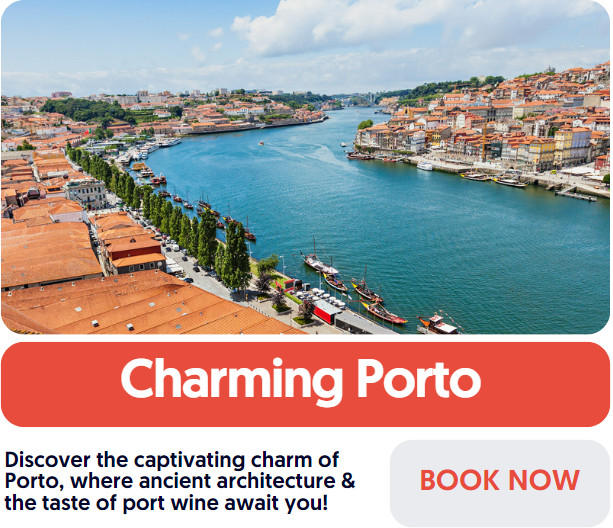 Explore Porto With Guided Tours
Whether you are visiting Porto for the first time or returning for another Porto adventure, guided tours make exploring the Porto area much easier and more enjoyable. One of the best things about opting for a guided tour is that these comprehensive Porto tours usually include transport from one Porto location to another, so there's no need to worry about getting lost or missing out on anything.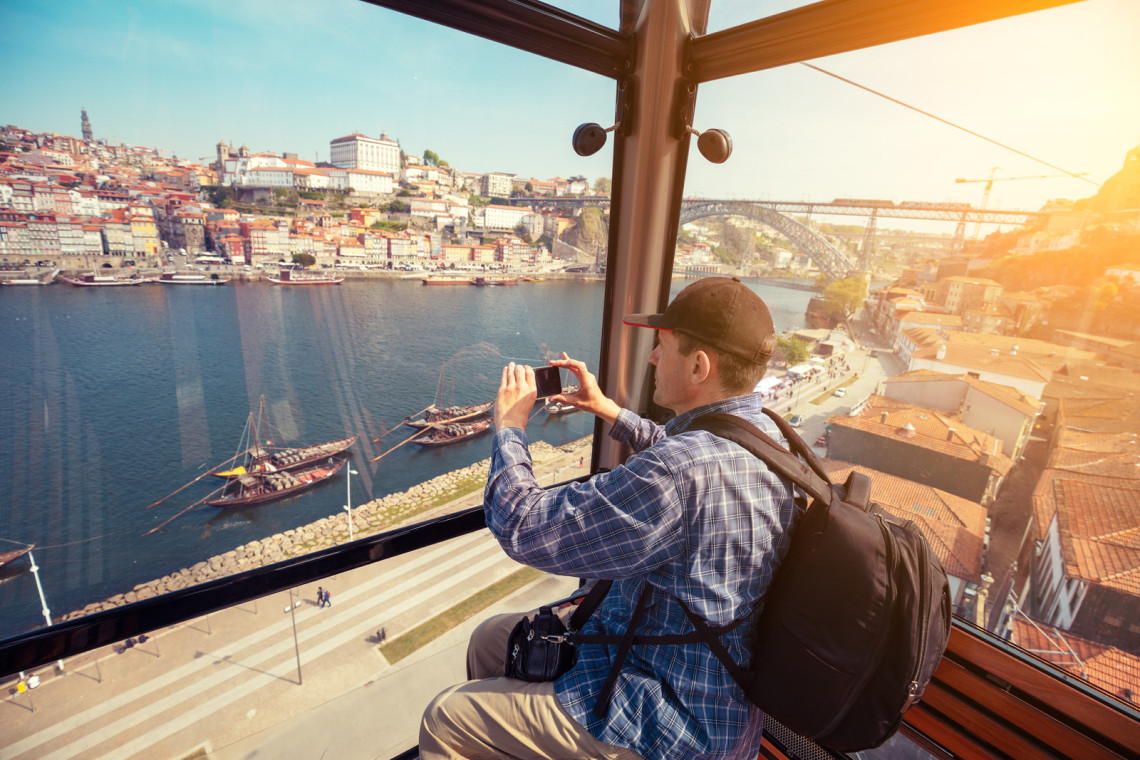 In addition to being super convenient, guided tours of Porto also provide visitors access to knowledgeable local guides who can give you insider insights into the local culture and history of the city. This can be a priceless feature, as many fun facts and interesting explanations can be offered by such local guides as you venture to many Porto sights and attractions, the vast majority of which you may never have known otherwise! Simply put: Guided tours can really help you fully experience a visit to every Porto landmark and attraction.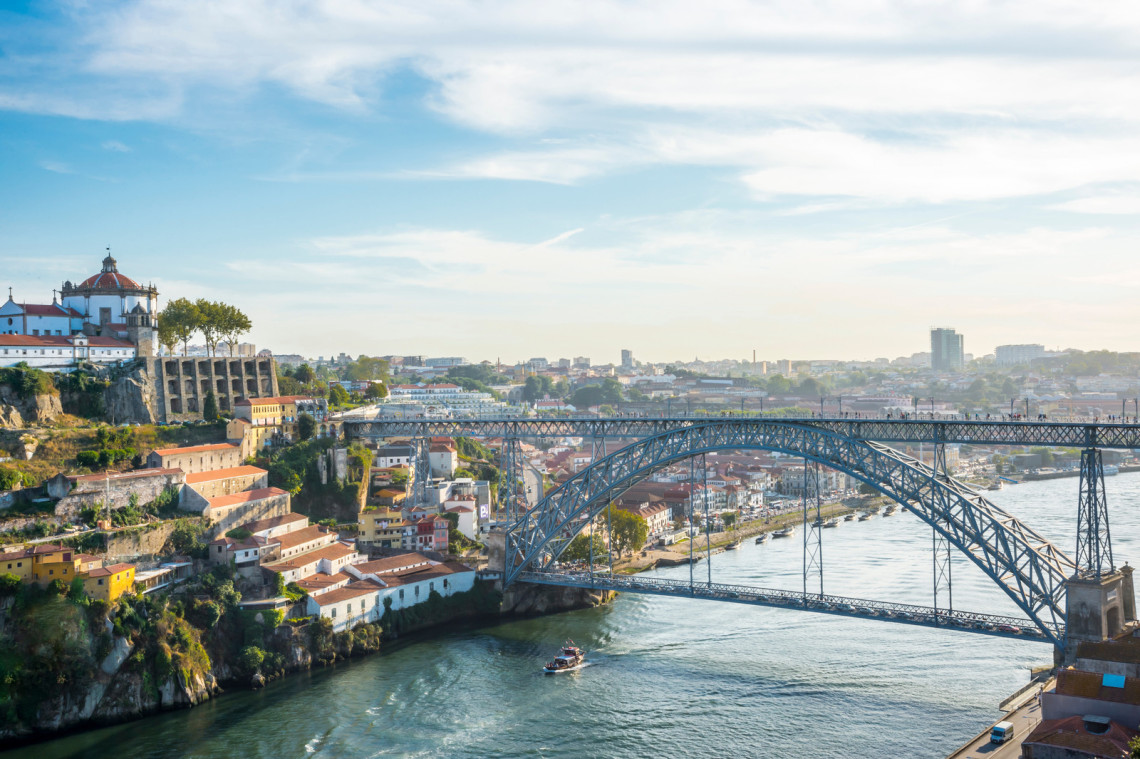 So, if your goal is to get acquainted with all that Porto has to offer on a more in-depth and comprehensive level, then going on a guided tour is definitely recommended! You will not only be able to visit some great attractions, but you will also learn about local customs and more. And if you opt for a guided group trip versus a private guided tour, you will have the extra bonus of meeting new and interesting people along the way, making your Porto trip extra special!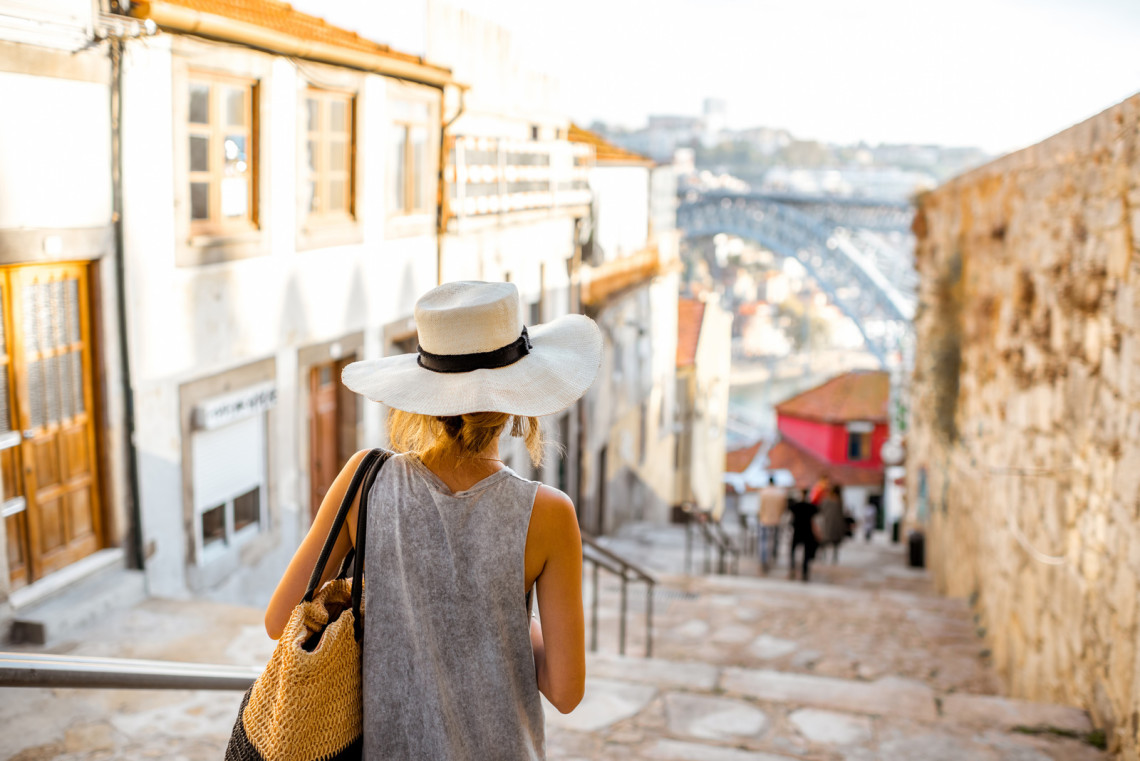 Sightseeing Buses Around Porto
If you're looking for an efficient way to visit multiple attractions in one day, hopping on a Porto sightseeing bus may be your best bet! Sightseeing buses in Porto are widely available, and they provide hop-on/hop-off services for visitors, which allow tourists to explore attractions at their own pace versus having to adhere to a certain guided tour schedule minute by minute.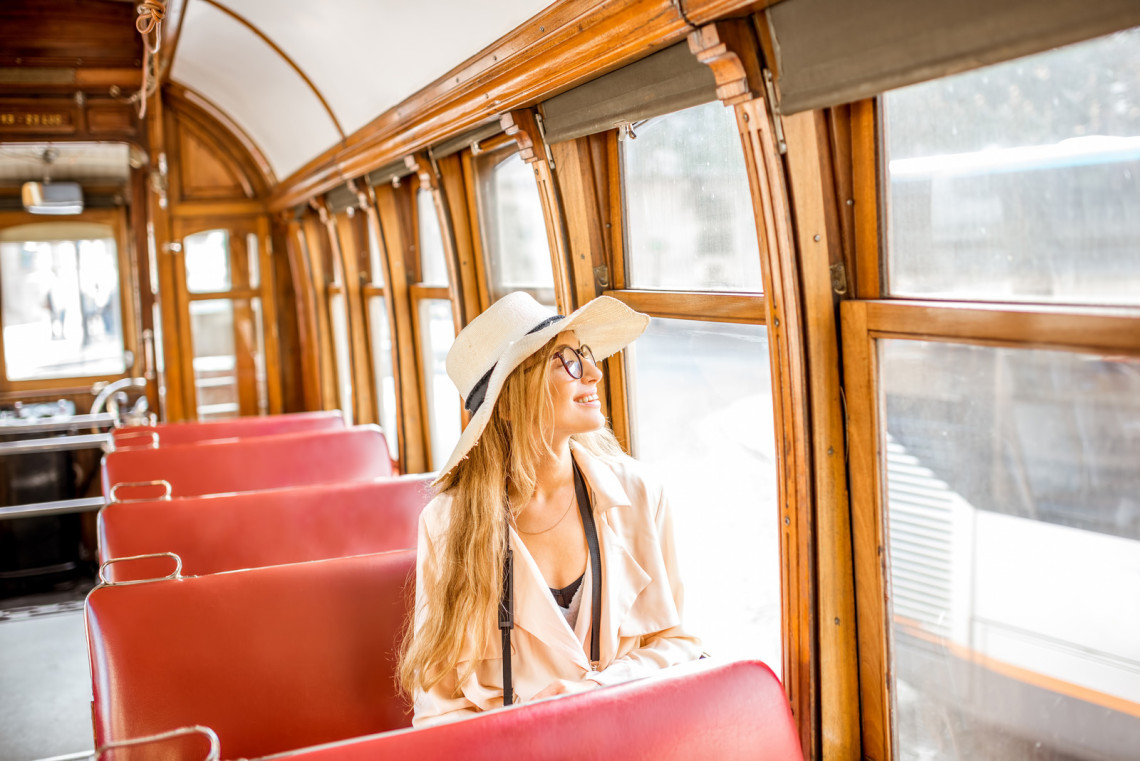 Are you already in love with Portugal? Take a look at our stress-free packages that allow you to book your ultimate Portuguese adventure. All our packages are carefully curated by our team of local Portuguese experts so that you don't need to worry about any details - just enjoy your trip!

Public Transportation in Porto: Buses, Trains, and Metro
For traveling around the city of Porto, Portugal, taking the bus, train, and metro are all great and easily accessible public transportation options. Porto buses offer visitors a convenient way to get around the city by connecting many popular attractions. The metro system is also excellent for getting around Porto city, offering direct routes between key destinations in Porto.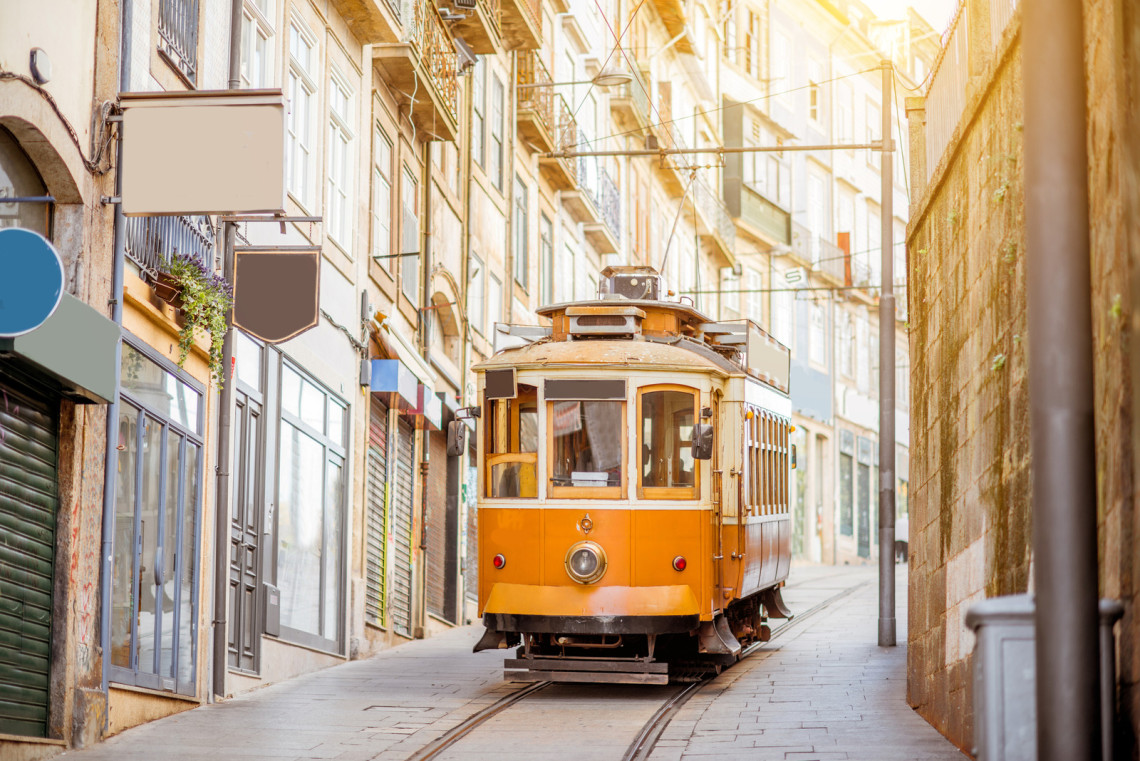 For longer trips taking you outside of Porto city, trains are perfect, as Porto trains stop at a number of small towns and big cities alike. Tickets for any of these Porto public transit options can be easily purchased from machines located at any station or kiosk that sells transit passes in advance.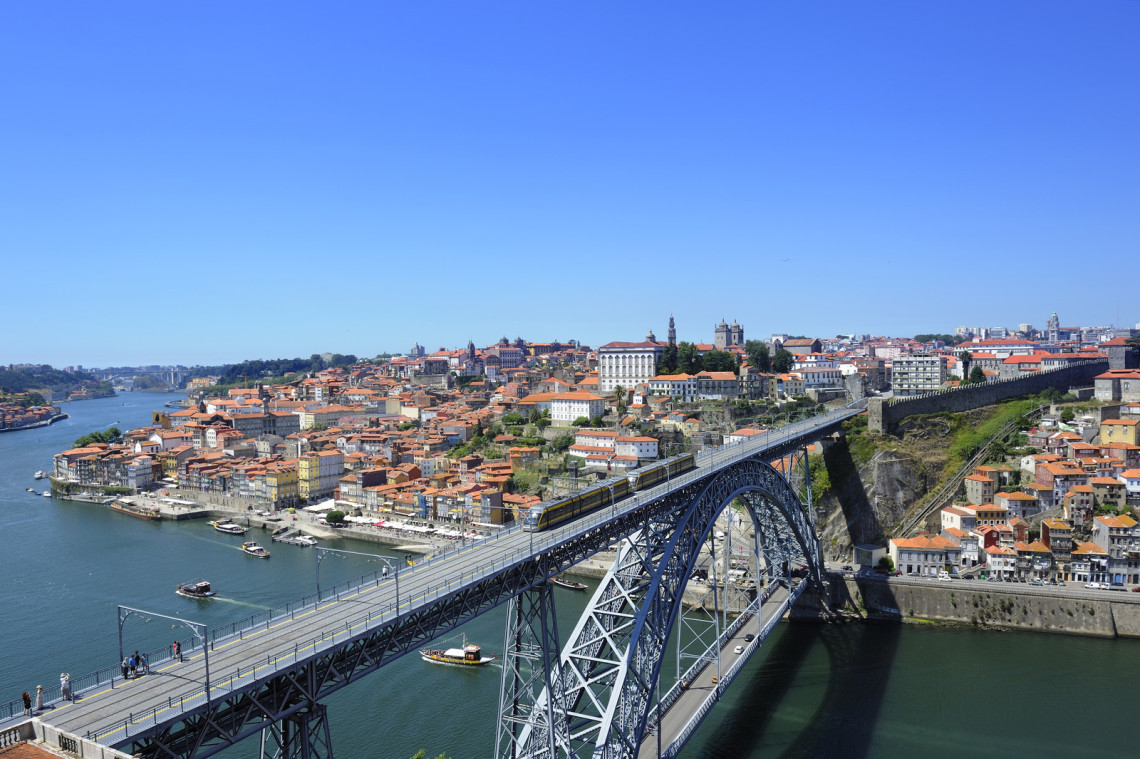 So, take comfort in knowing that getting around Porto isn't as complicated or daunting as it may first appear! In fact, with so many Porto public transportation options to choose from, getting around Portugal's second-largest city couldn't be easier!
Porto Taxis and Rideshare Services
Another option for travelers for getting around Porto, Portugal is taking a taxi or rideshare service around town. This mode of travel is one of the quickest ways to get from one place to another during your Porto trip, as there is no need to wait until a bus arrives or make multiple transfers between metro lines. Porto taxis can be hailed on most any of the city's busy streets, while rideshare services like Uber have become increasingly popular over time, making them equally easy to access as you visit Porto.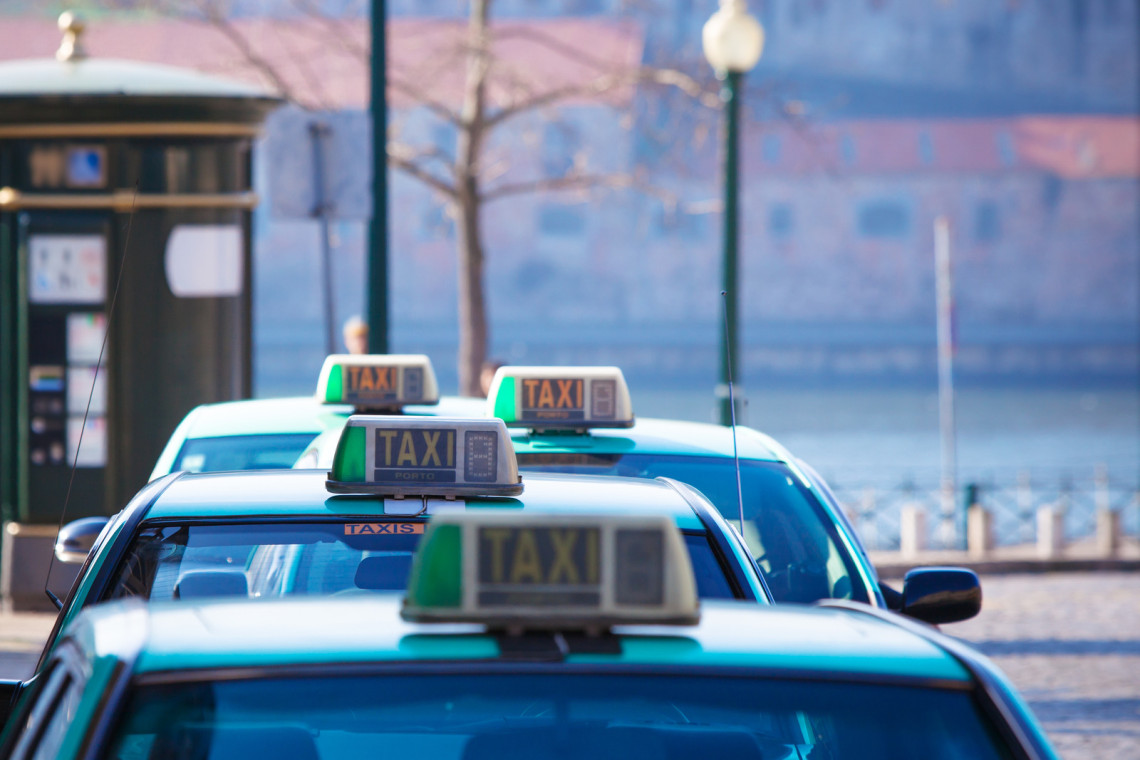 Rental Cars in Porto, Portugal
If you are the type of traveler who prefers taking the driver's seat while on holiday, then renting a car is probably the transit option you would prefer while visiting Porto. Renting a car when visiting Porto is an excellent option for exploring all that this unique city has to offer.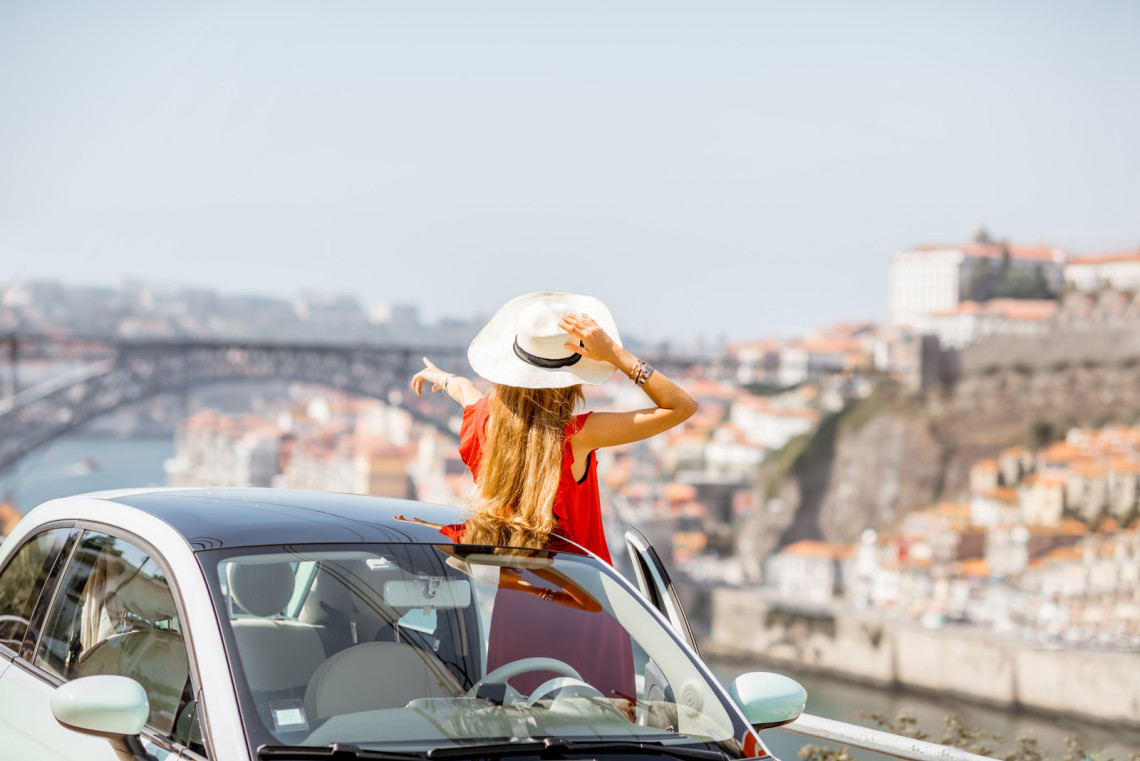 Why? Renting a car gives you the flexibility to go wherever you want when you want, without having to worry about set and rigid timetables or endure unnecessary wait times for public transportation.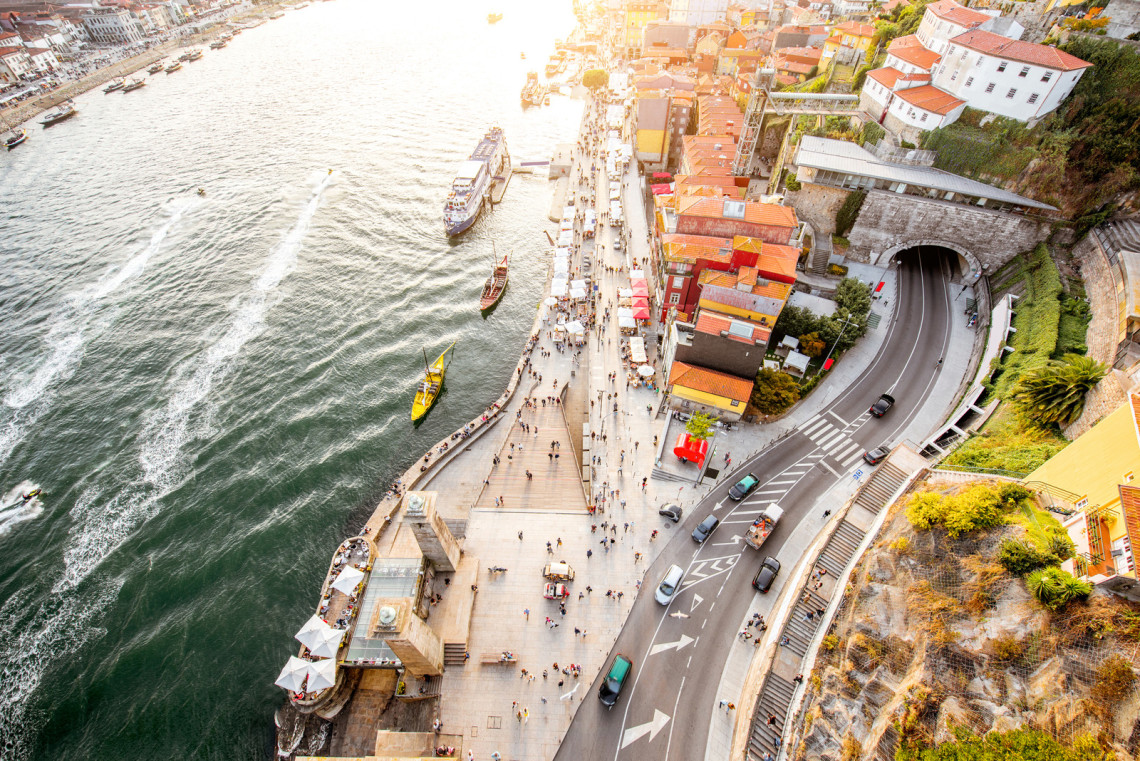 Inside tip: To avoid long lines and ensure that you get your preferred rental vehicle, we highly recommend booking your rental car well in advance of your trip to Porto. The good news is that we at Portugal Getaways are here to assist you and are always happy to help make your Portugal trip nothing short of magic!
Segway Around Porto, Portugal
If you're looking for an unforgettable way to explore one of Portugal's most beautiful cities, then consider taking a tour of Porto on a Segway. Porto Segway tours are suitable for all experience levels, whether you've never ridden a Segway before or are an experienced rider.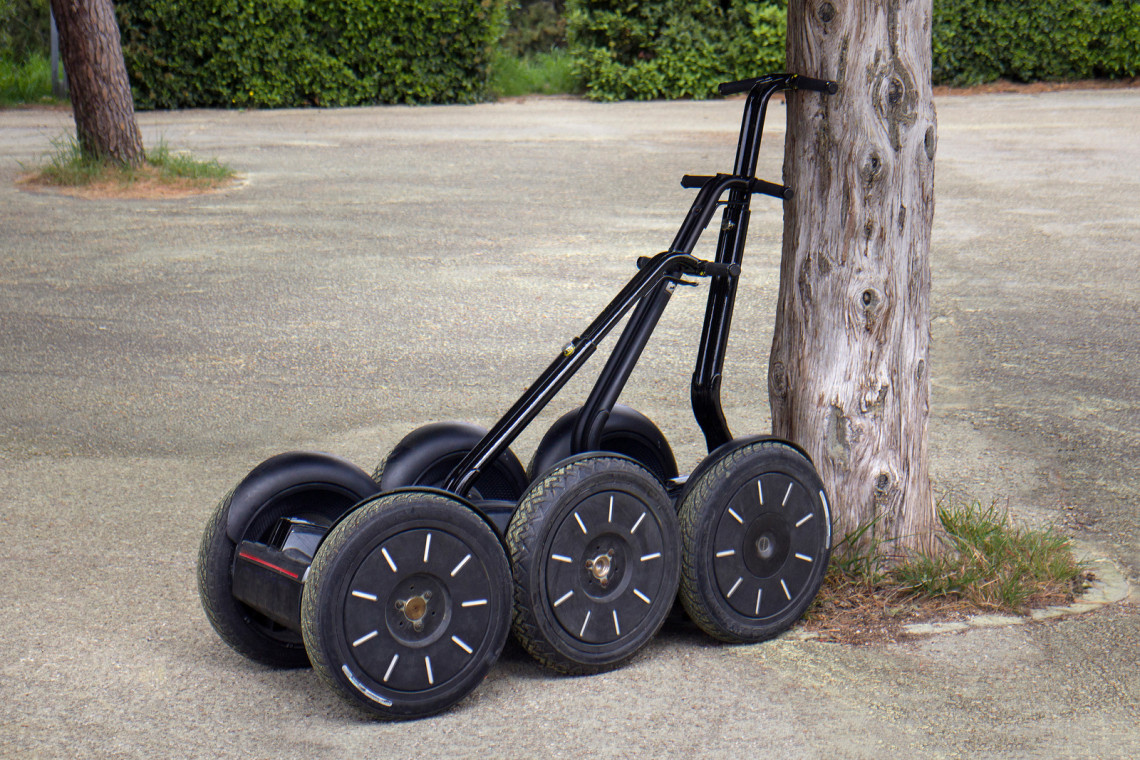 To further appease any doubts you may have, you can rest assured that before beginning your Porto Segway tour, your guide will provide comprehensive training that explains all you need to know. This way, even first-time riders feel comfortable operating their Segways once they hit the Porto city streets. Plus, if you need help during your Segway ride or have any questions throughout your Porto Segway journey, your guide will be happy to answer them!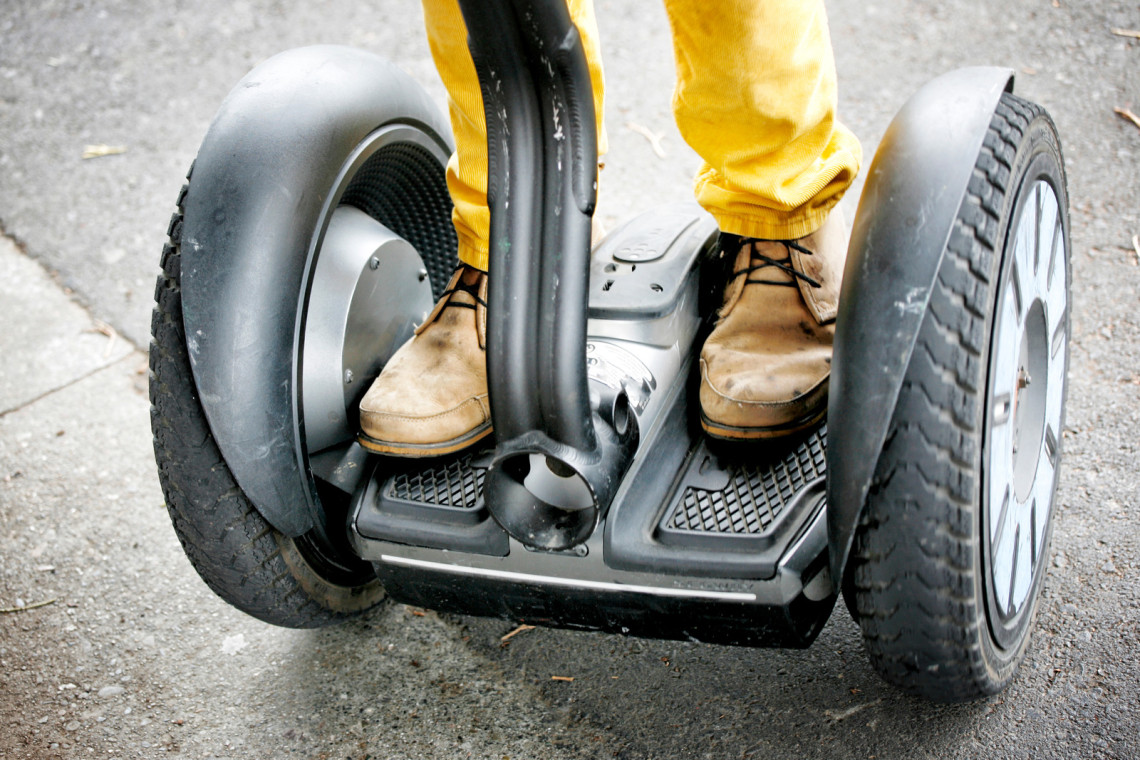 Explore Porto By Bike
Bicycling around the beautiful city of Porto, Portugal is a great way to explore and experience the city. Also, with numerous bike rental shops available throughout the Porto area, visitors can easily get around the city on two wheels.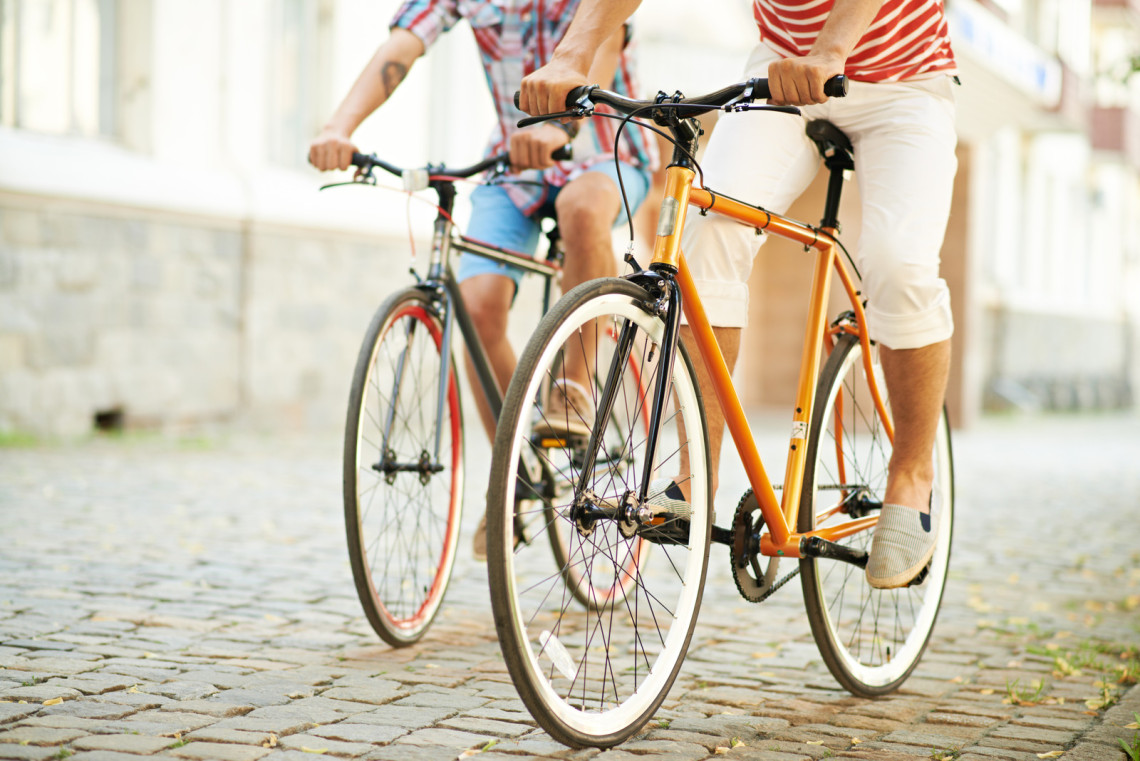 Once you are outfitted with your snazzy Porto bicycle, you will naturally want to know where the best places to bicycle in Porto can be found. There are several cycling routes winding their way through different Porto neighborhoods and along the Douro River that offer breathtaking views of the ancient bridges connecting Porto with Vila Nova de Gaia.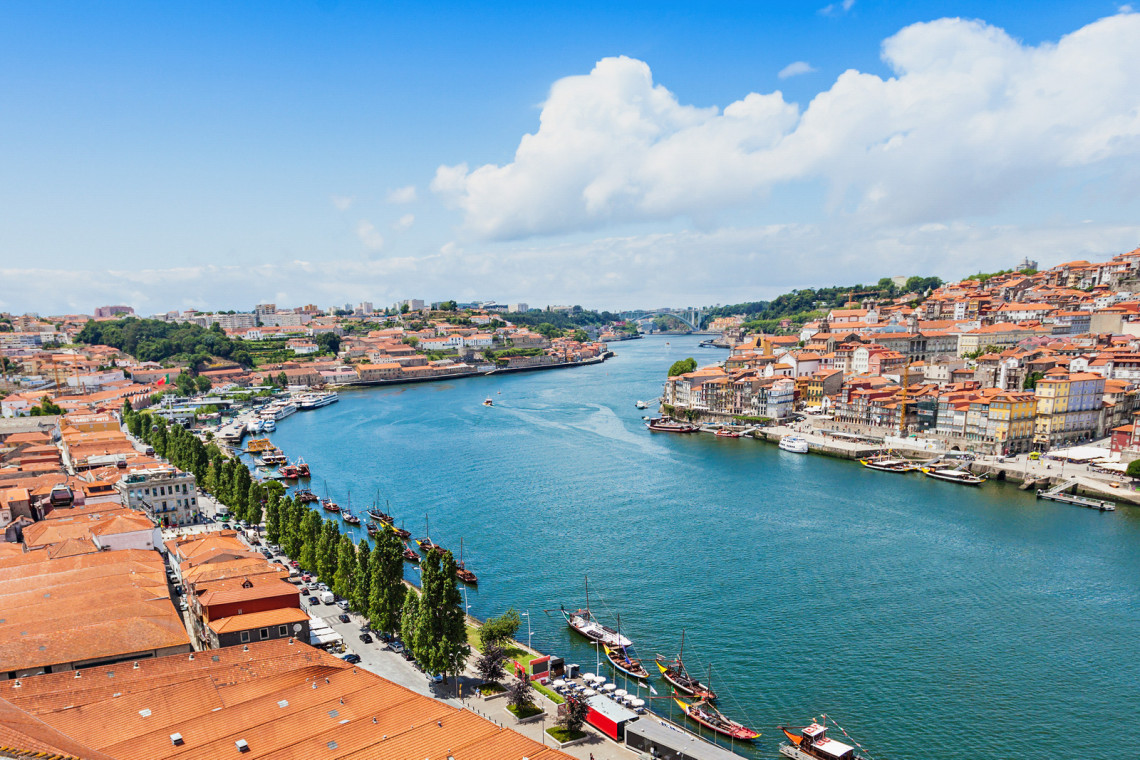 Tourists can also join guided bicycle tours of Porto to ensure they don't miss any of the amazing sights and attractions in this historic region of south Portugal. So, whether you're a Porto local or visiting Porto from abroad, cycling through Porto promises to be an unforgettable experience!
Witness Epic Views By Cable Car in Porto
Exploring the city of Porto, Portugal by cable car is a unique way to take in all of the city's most stunning sights. Visitors can take the Teleferico de Gaia cable car across the Douro River for an unparalleled view of the historic bridges that link Porto with Vila Nova de Gaia.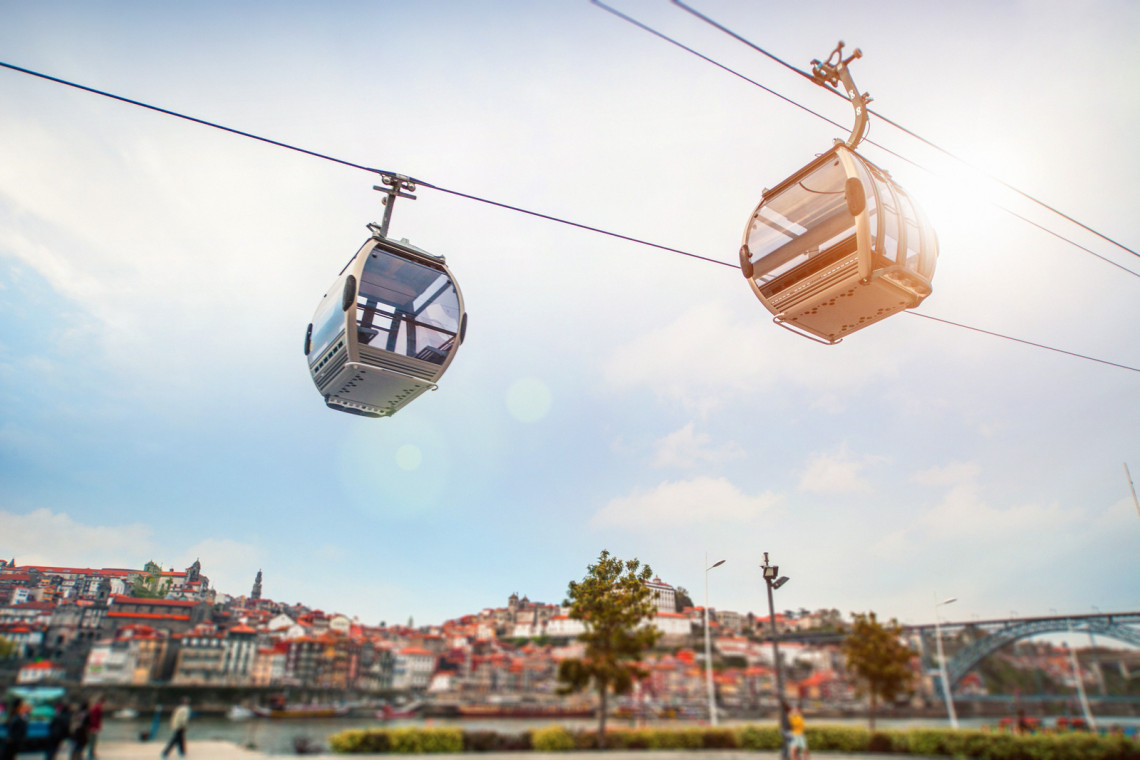 Porto cable cars also offer quick transportation to some of the city's most famous attractions, including the Clerigos Tower, Sao Bento Railway Station, and some of the iconic Porto churches beloved by visitors and locals alike. So, if you are looking for a way to witness Porto from an entirely new perspective, try hopping on a Porto cable car for an epic aerial view – a memorable adventure unlike any other, never to be forgotten and which will set your heart soaring, quite literally!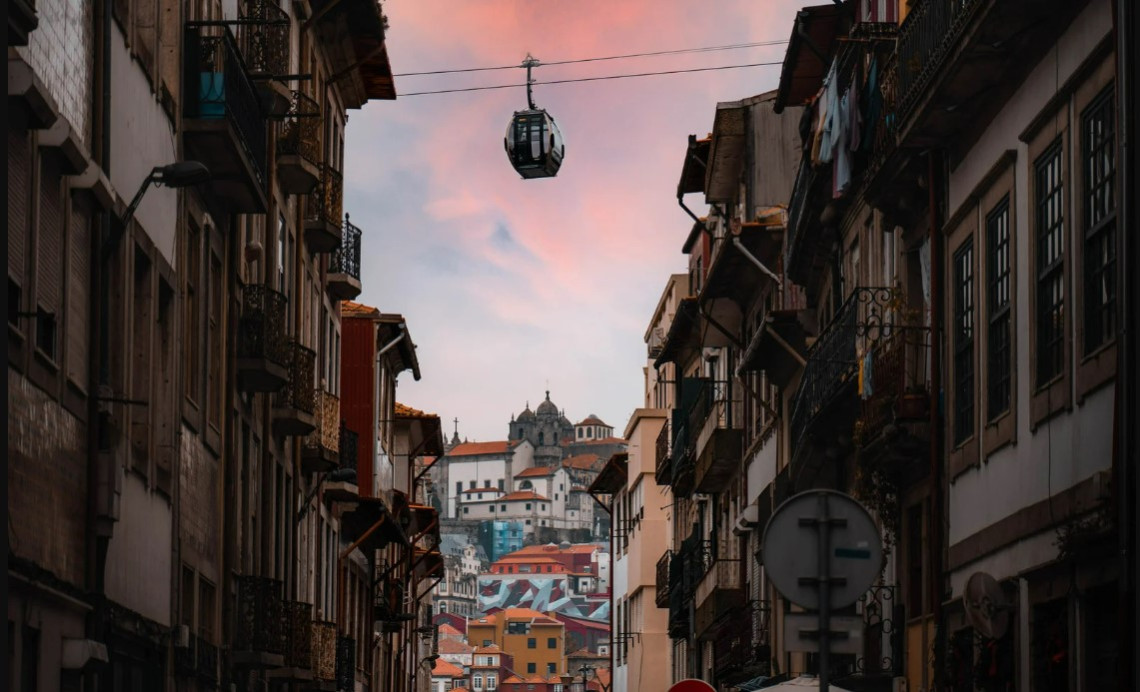 Take the Number 1 Tram in Porto, Among Other Porto Tram Options
No visit to Porto, Portugal would be truly complete without including a Number 1 Tram experience. In fact, taking the iconic Tram number 1 in Porto, Portugal is one of the best ways to experience the city's beauty and history.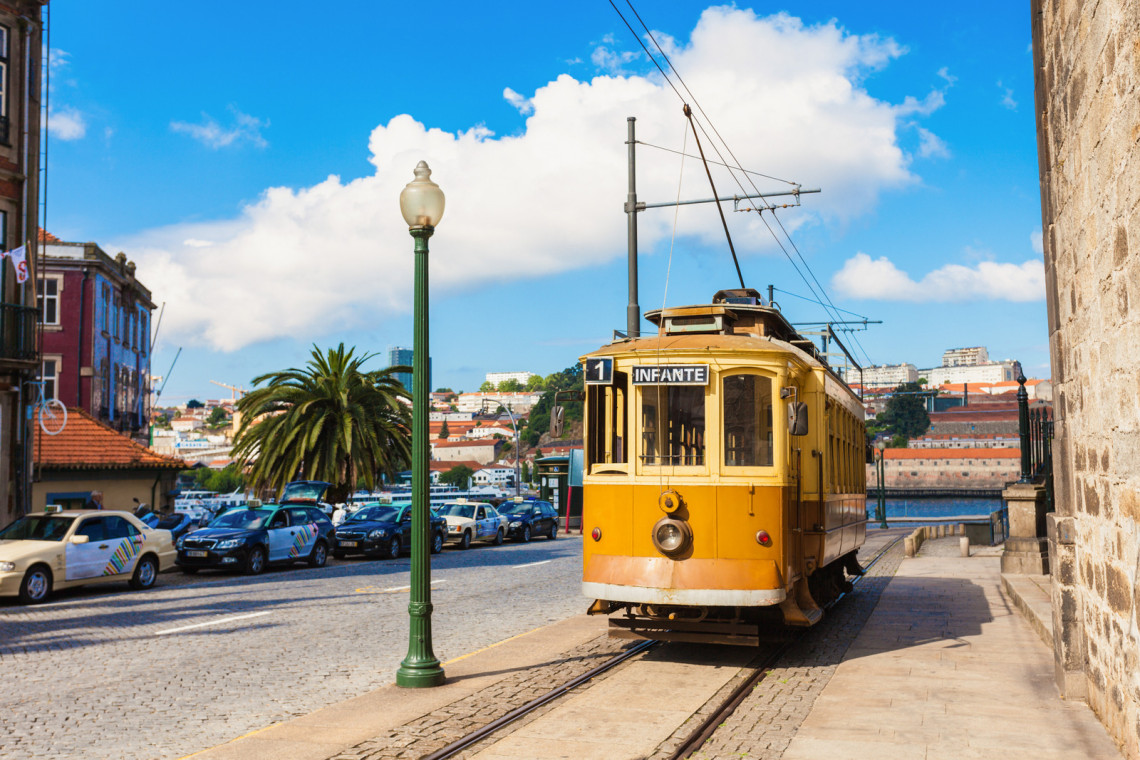 This cheery vintage tram is an iconic symbol of Porto, and as it winds its way through the narrow cobblestone streets of the old town, visitors onboard have plenty of time to take in all of the historic sights en route. It really is the perfect mode of transport, practically and nostalgically speaking!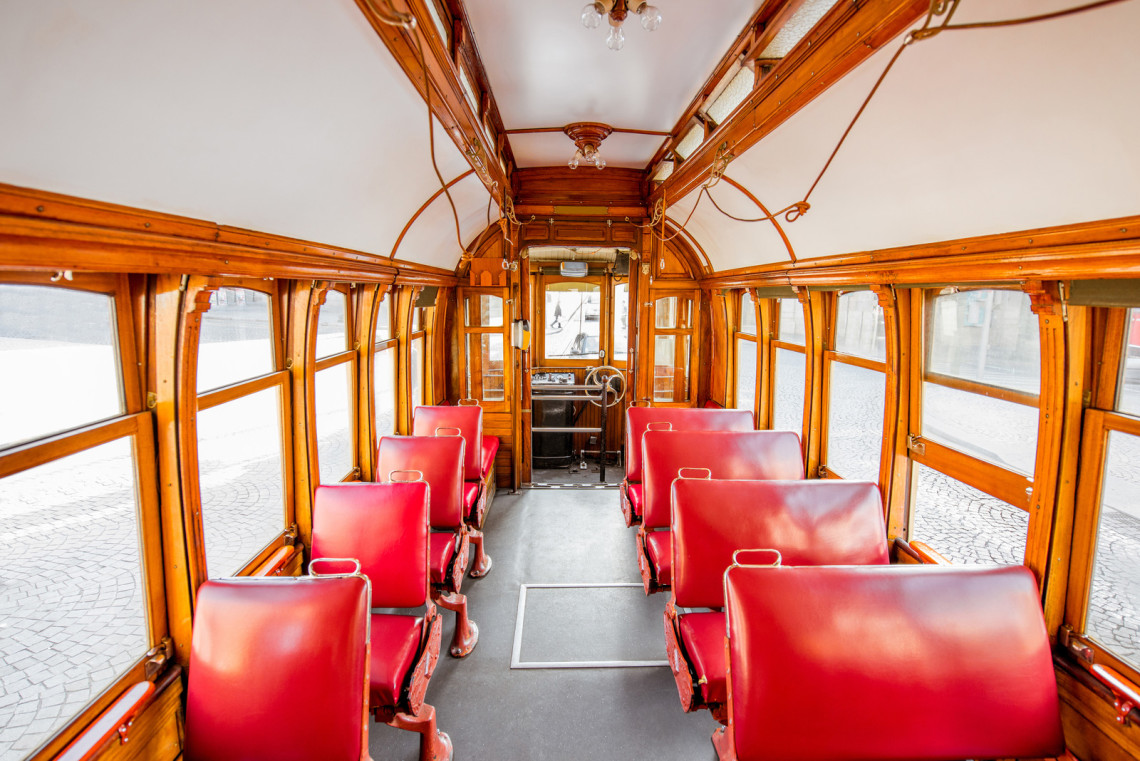 But the Number 1 Tram is not the only tram available to get Porto travelers to and fro. Visitors can also hop on board any of Porto's trams to get from point A to point B, and for wonderful views of some truly spectacular Porto attractions. And as the travel budget is always on many travelers' minds, the great thing is that traveling by tram is an inexpensive way to get around Porto, with tram tickets costing just a few euros per journey.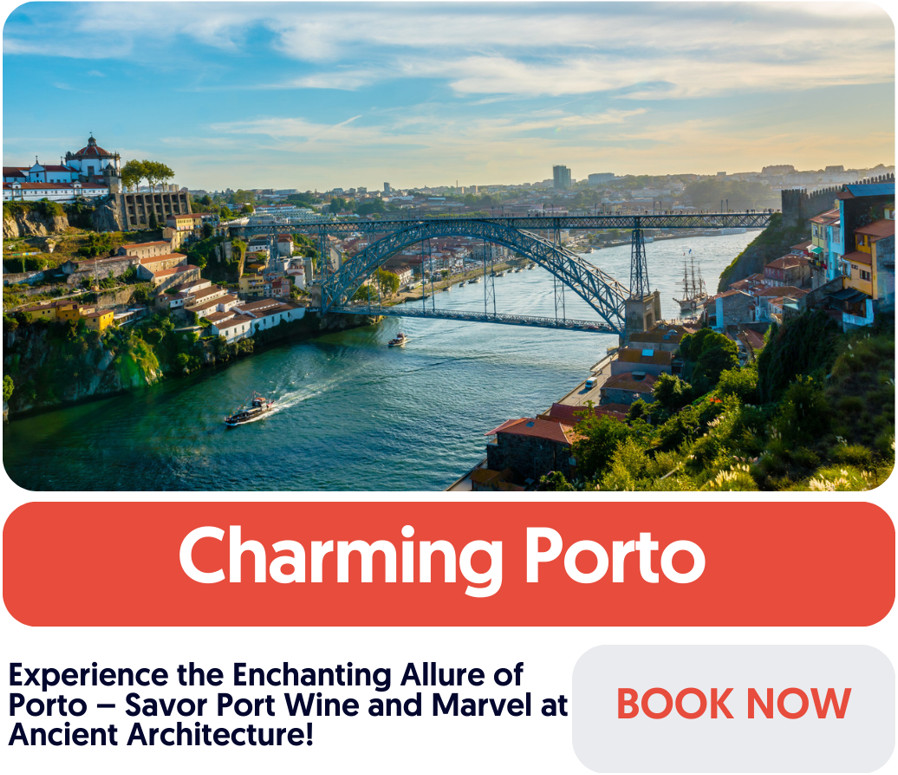 What Are You Waiting For?
As we have demonstrated in this expert guide to getting around Porto, exploring Porto is easy and convenient thanks to the multiple transportation options available. While walking around is ideal for taking in the sights, sounds, and smells of Porto, having a comprehensive grasp of its public transport network – both above and below the surface – is an essential part of navigating through this bustling Portugal metropolis.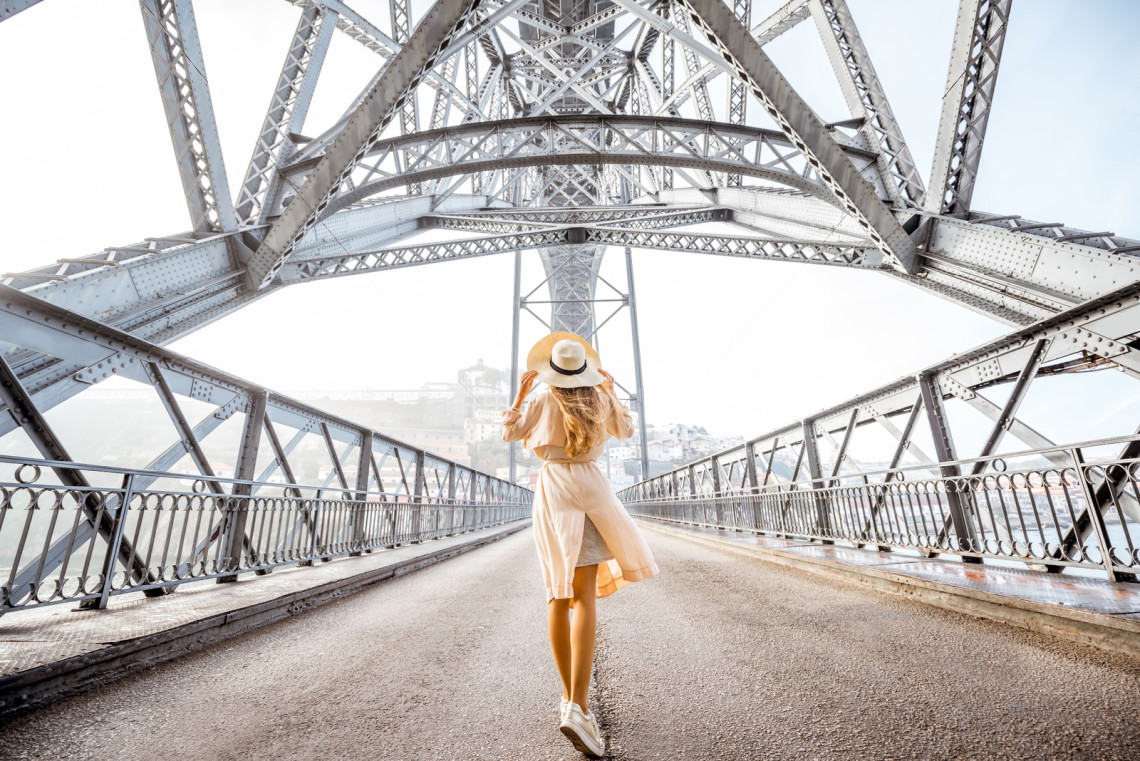 All in all, whether you journey by foot, car, bus, or train, visitors to Porto will find getting around this beloved city to be a memorable experience that literally transports to a dreamworld – past mesmerizing viewpoints and awe-inspiring attractions – all while discovering some of the city's most amazing hidden gems en route. So, put on your most comfortable shoes, buy that public transit ticket, and enjoy exploring Portugal's second most populous city!
Explore Portugal Your Way: Customizable, Tailor-Made Trips for Your Dream Adventure!
If you're looking to explore Portugal at your own pace, we have got you covered. Our team of specialists will work with you to create a custom-made trip that suits your preferences and budget. Whether you want to indulge in the local cuisine, explore the historic cities, or soak up the sun on beautiful beaches, our tailor-made packages offer the flexibility and freedom to discover the highlights of Portugal at your own pace. So why wait? Contact us today and let us help you plan an unforgettable trip to Portugal!