Traveling to Porto, Portugal: Pro Tips and Practical Info
Are you a world traveler whose been feeling that familiar sense of wanderlust creeping in again? If so, you are most likely looking for that next beautiful and unique European city to discover and explore. Look no further than Porto, Portugal!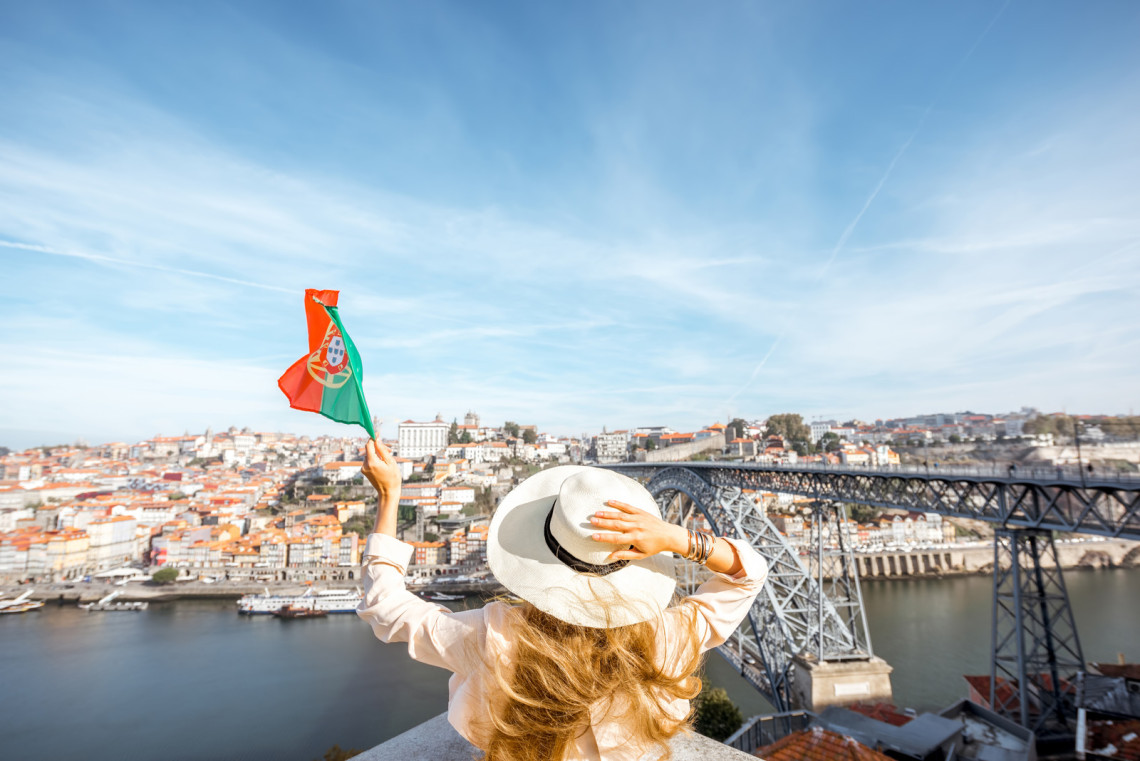 Porto is the second largest city in Portugal and has been charming visitors from around the world with its captivating architecture and thriving culture for decades. In fact, Porto tourism is only getting stronger and stronger with each passing year, with Portugal's most charming city attracting more and more travelers in droves – and for good reason!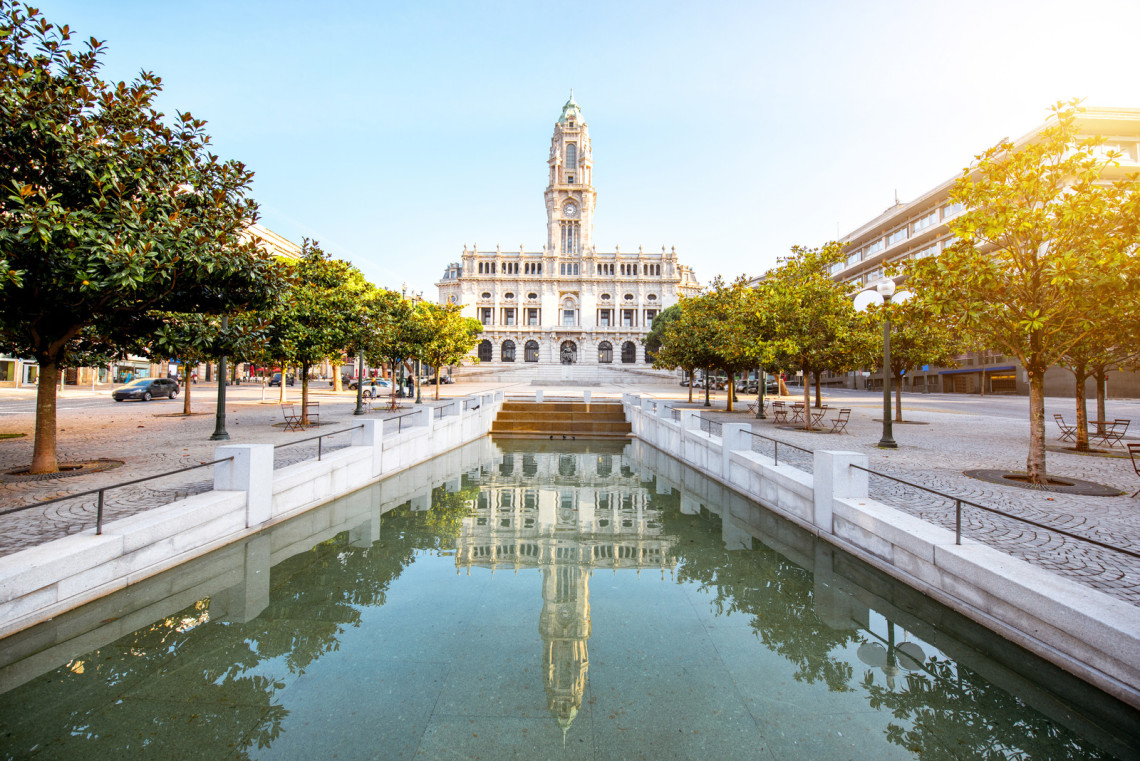 From bustling waterfronts featuring delicious seafood restaurants offering mouthwatering local cuisine to age-old cathedrals scattered throughout cobblestone streets and scenic hillsides, there's something magical to delight every type of traveler's fancy in Porto, Portugal. But just to help make sure your trip is perfect in every way, we have compiled some helpful expert tips and information for traveling to Porto in Portugal, so keep reading and make the most out of your Porto visit!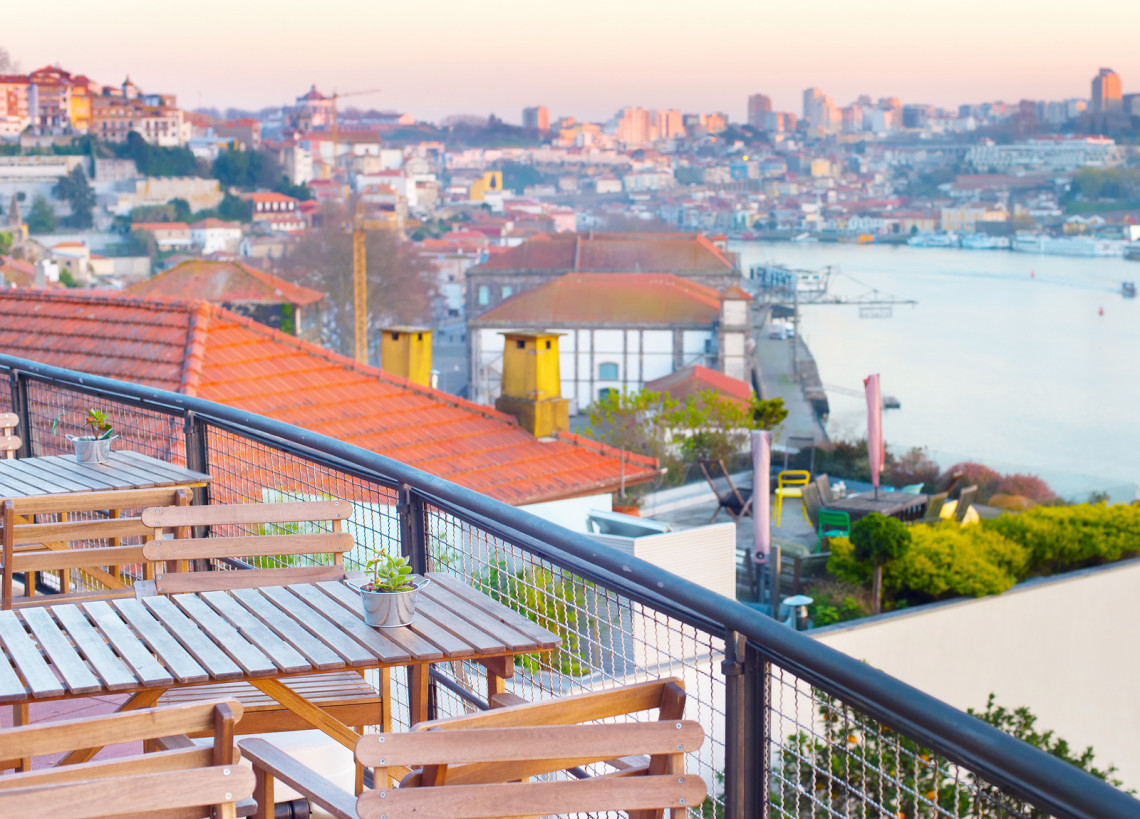 Currency in Porto
The official currency in Portugal is the Euro (EUR). For travelers needing to make a withdrawal, ATMs are easy to find, and most Porto merchants and vendors accept credit cards.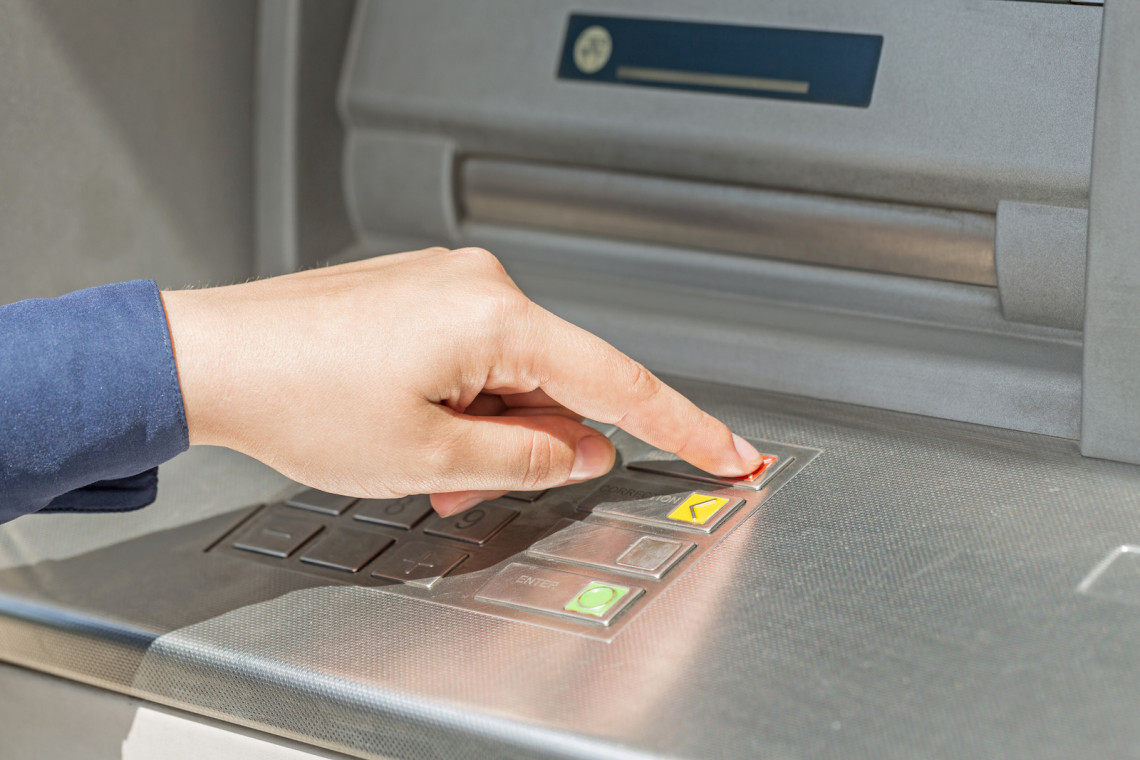 However, it's always a good idea to exchange some cash for Euros if you can before you travel to Portugal, as keeping Euros on hand is beneficial in myriad circumstances, including payment to vendors who only accept cash, as well as for public transportation, tipping, or any other small and niche expenses that may pop up during your Portugal vacation.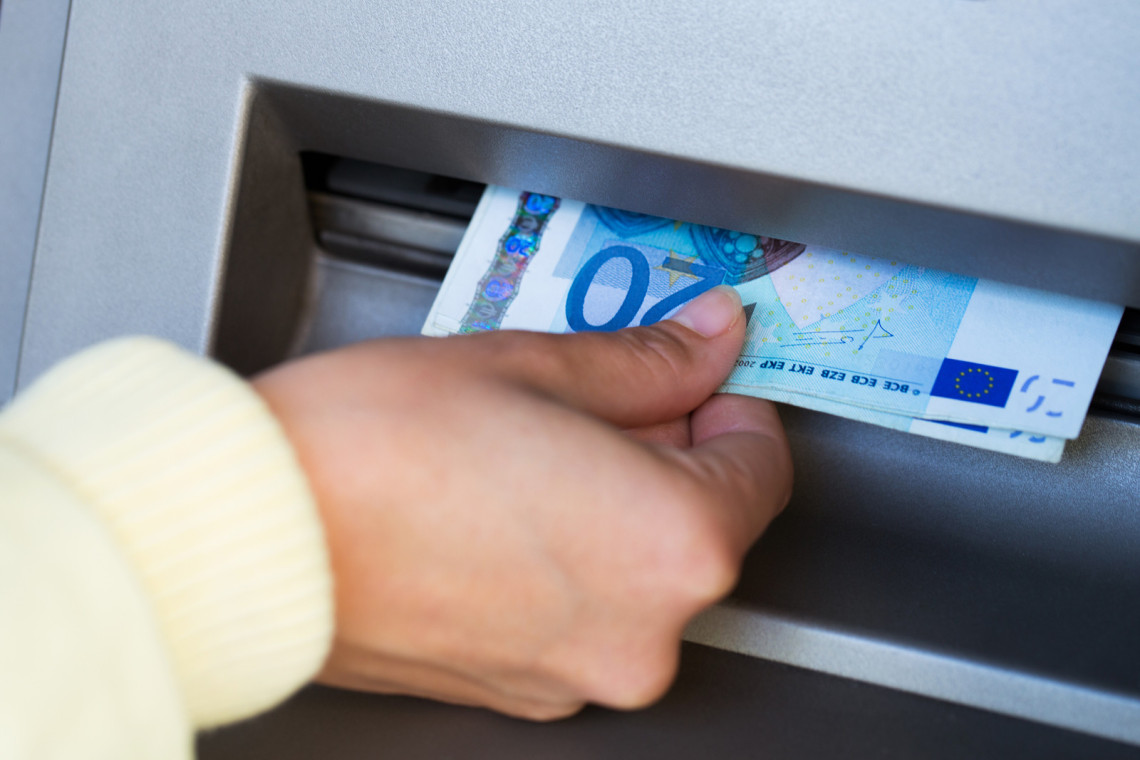 You may also find that you can find a better exchange rate with your home bank versus upon arrival in Portugal. All of these are good things to consider pre-travel to Porto in Portugal.
Porto Government and Constitution
Portugal is a democratic country, so it comes as no surprise that it deeply honors the values of equality, freedom of speech, and political tolerance. This being said, travelers visiting Porto can expect to be welcomed with open arms. However, of course, visitors are still expected to adhere to the local laws and practices to ensure a trouble-free and absolutely terrific time while visiting this fantastic country.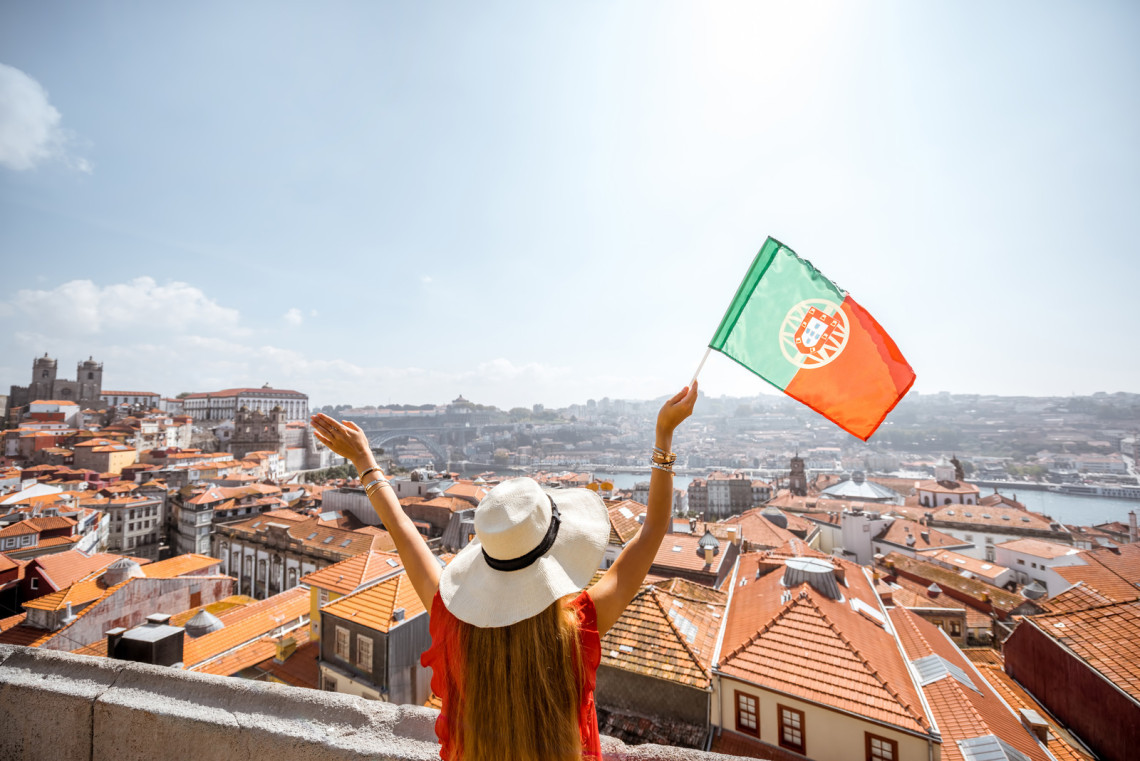 Porto Electricity/Voltage
Portugal generally uses 220 volts of AC at 50 cycles per second for electricity. You may need an adapter or transformer in order to use U.S.-made appliances while you visit Porto.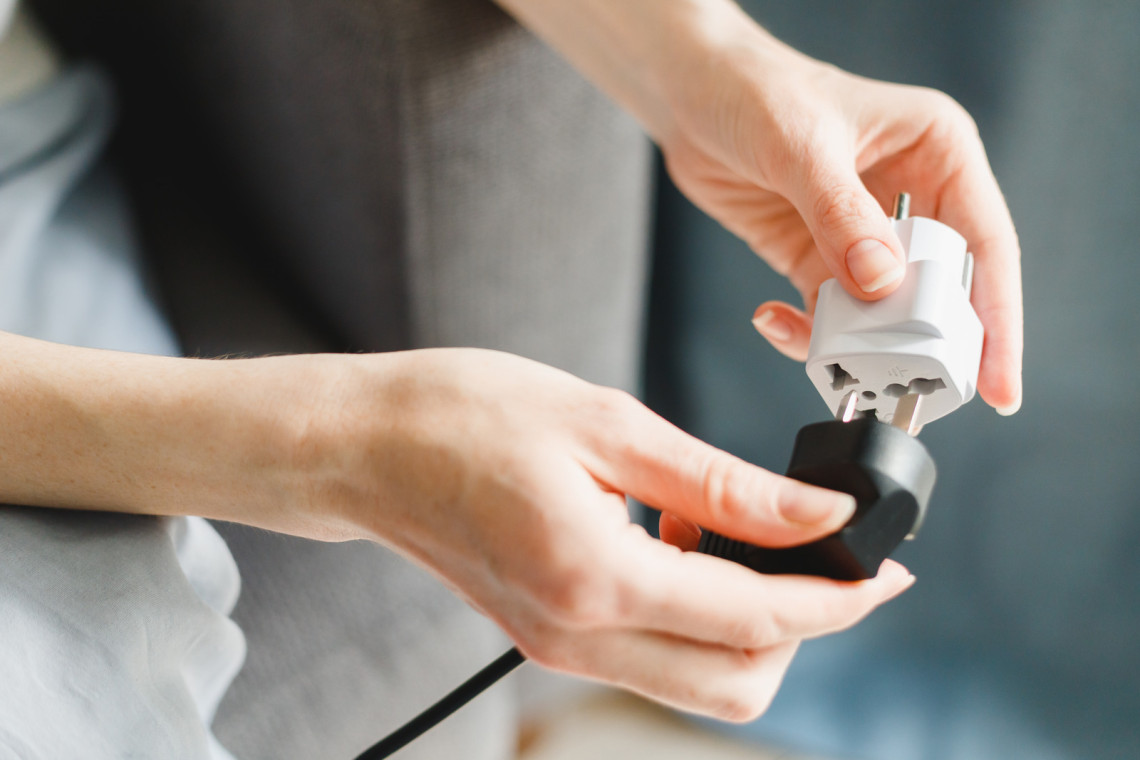 The good news is that most hotels provide adapters on request or have transformers available for purchase or rent. If this option is not available, or you are staying at a Porto Airbnb or other accommodation, adapters are widely available at stores throughout the Porto area, especially in central Porto city.
Language in Porto, Portugal
Wondering what language is spoken in Porto, Portugal? Naturally, Portuguese is the primary language of Porto. However, you will find that many people also speak English here, especially those who work in Porto tourism-related services, like restaurants, hotels, shops, etc.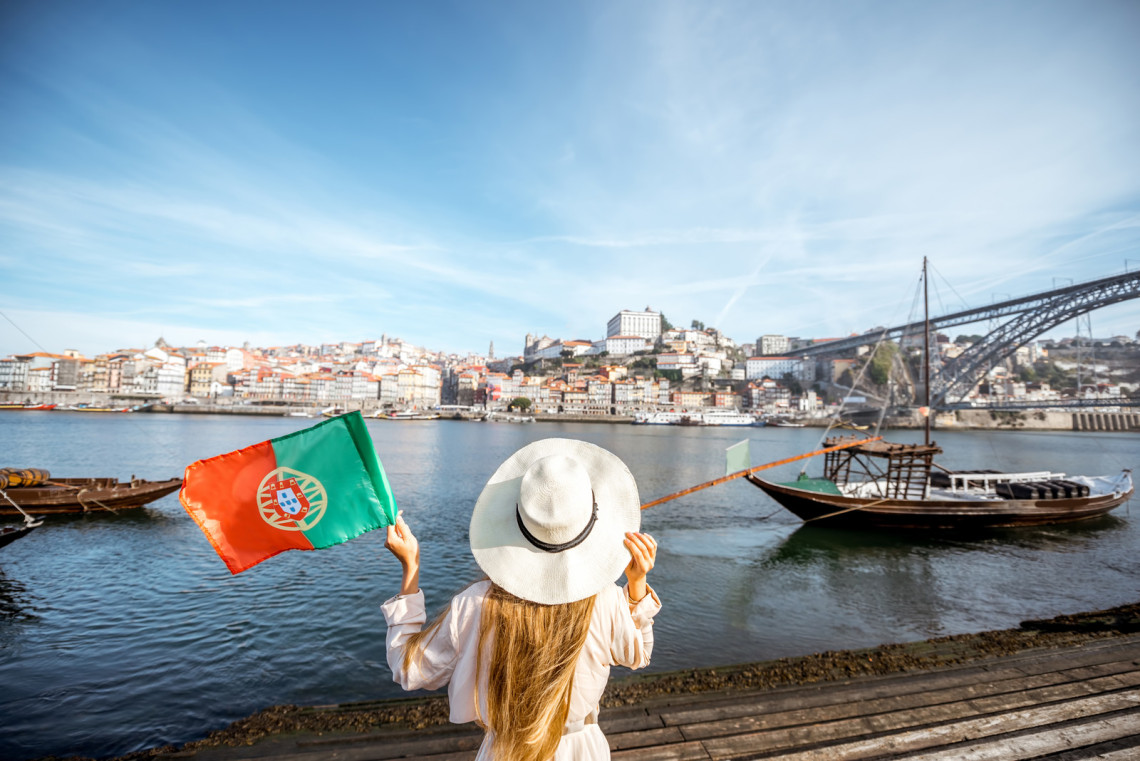 Also, signs and menus will usually be written both in Portuguese and English for travelers' ease, but it's always nice to learn some basic words just in case, which can help make your stay that much more enjoyable! Besides, you will find that the Portuguese locals – a friendly bunch regardless of whether you speak the native tongue or not – will be super pleased that you made the effort!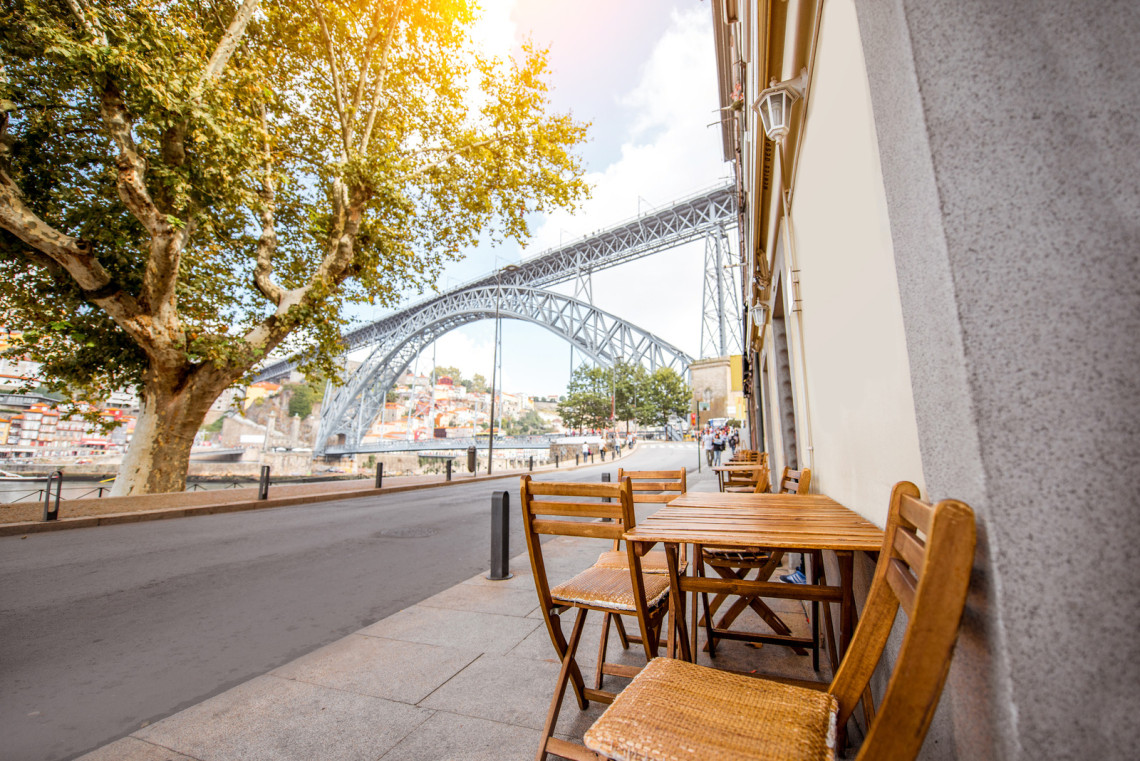 Are you already in love with Portugal? Take a look at our stress-free packages that allow you to book your ultimate Portuguese adventure. All our packages are carefully curated by our team of local Portuguese experts so that you don't need to worry about any details - just enjoy your trip!

Wi-Fi/Internet Access in Porto
For all you digital nomads, business travelers, or for those simply wanting and needing to stay connected as you visit Porto, we have excellent news. Wi-Fi access is widely available throughout the city of Porto, with most cafes, stores, and hotels offering free public Wi-Fi hotspots.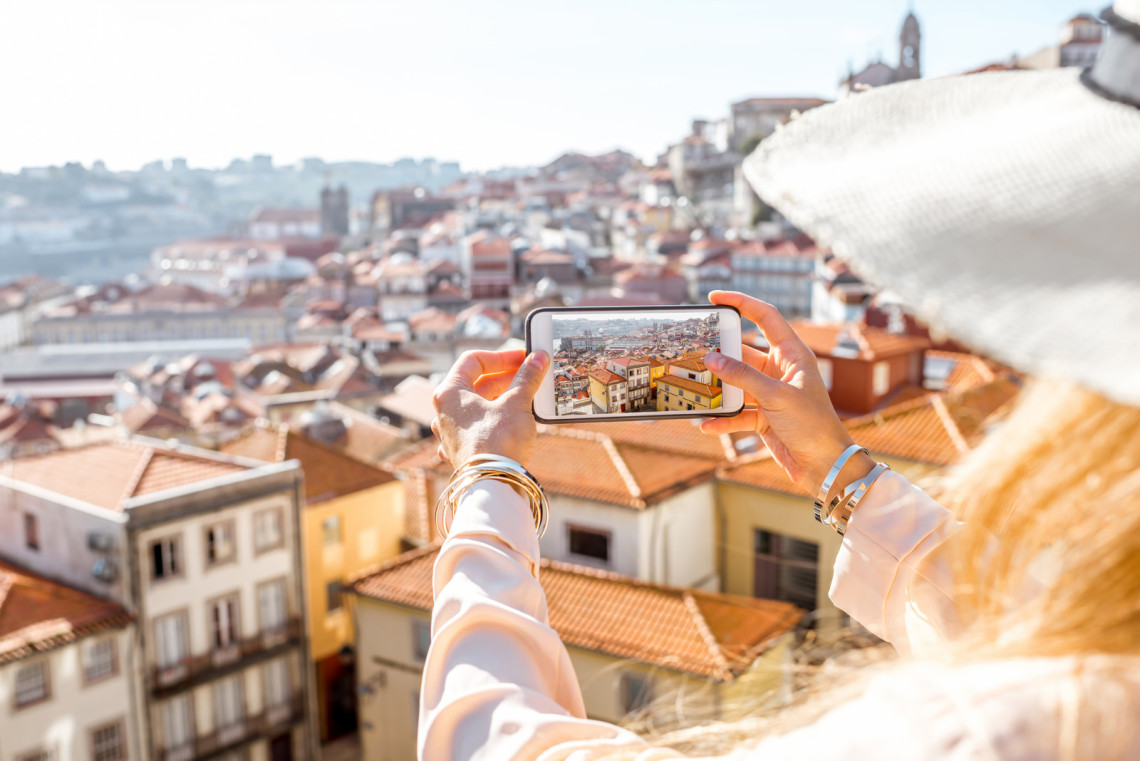 There are also several privately owned Porto Wi-Fi networks that offer fast internet connections at reasonable rates throughout the city center, as well as various other parts of town, so it shouldn't be too hard to find a reliable connection wherever you are staying during your Porto visit!
What To Pack for Your Porto Trip
When packing for your Porto trip, it's important to remember that temperatures in Porto, Portugal can vary greatly between seasons. Our best advice is to bring clothes that can be layered accordingly, depending on what time of year you'll be visiting Porto during your Portugal holiday!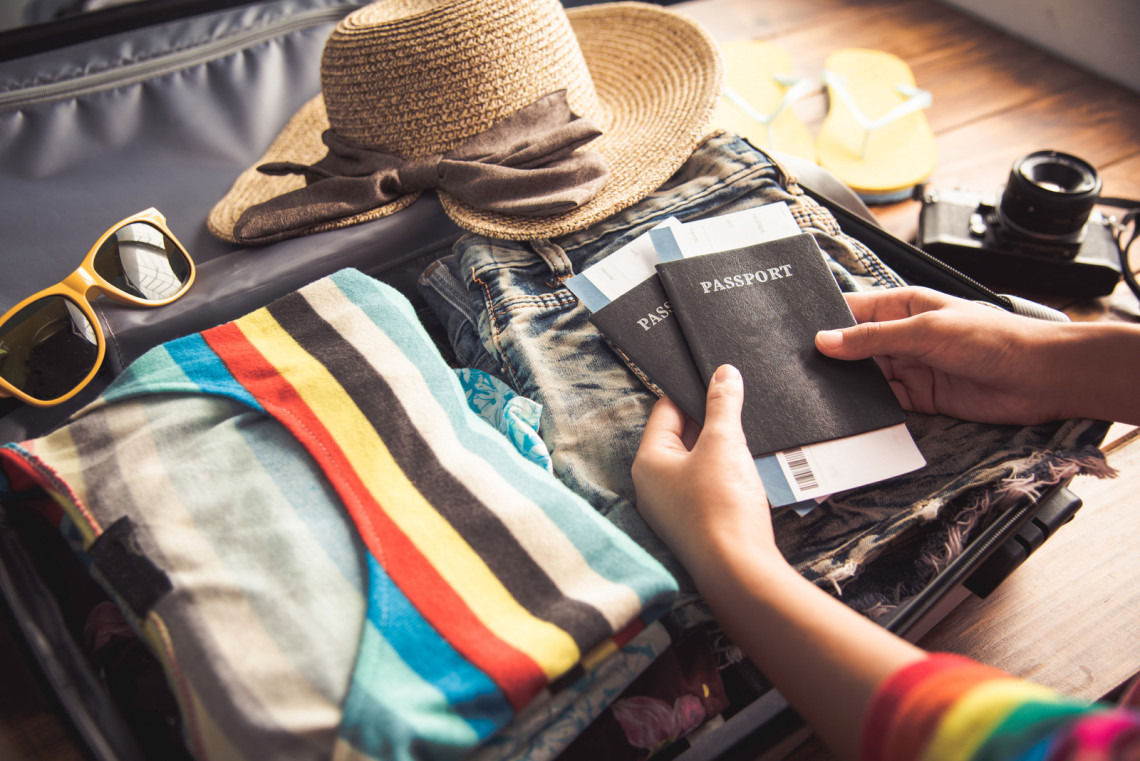 Specifically, a light jacket or sweater should suffice even during summer months, as summer temperatures in Porto average around 17°C. Additionally, don't forget your swimwear if you're planning on spending some time relaxing at one of the many Porto area beaches located along the stunning Portugal coastline, as the temperatures in the Porto region often reach around 20°C (68°F), even during the winter months!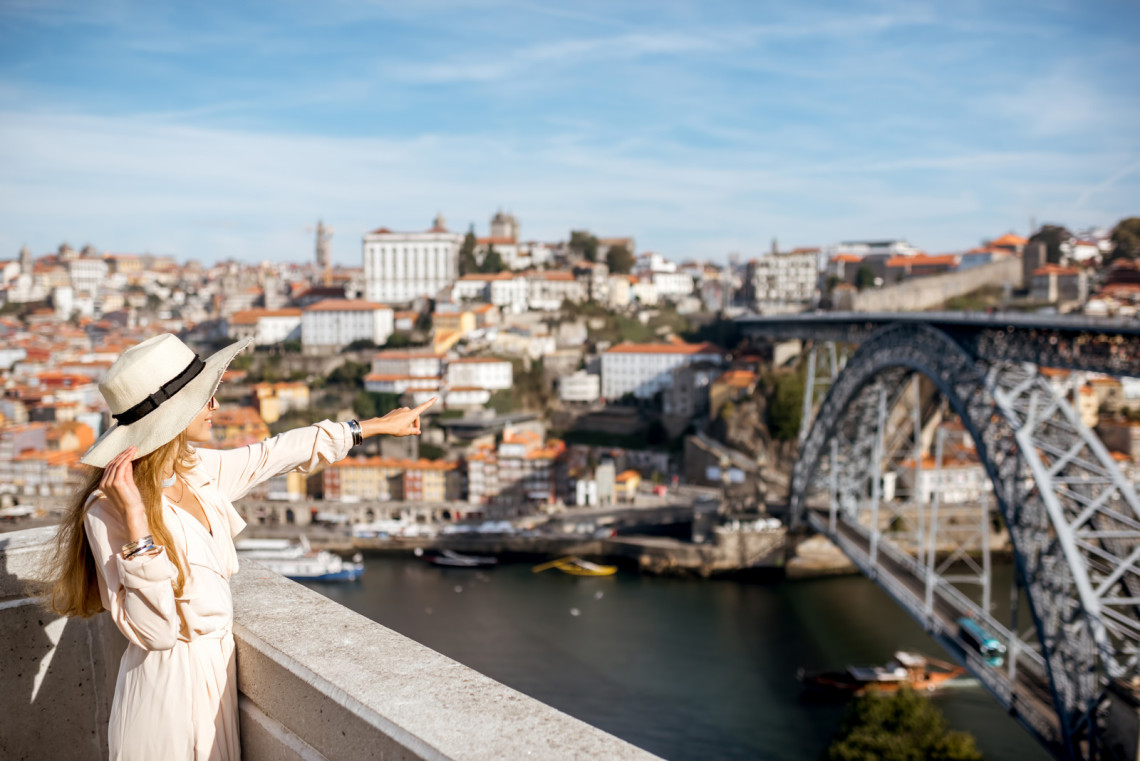 Finally, when packing for Porto, don't forget to include proper sun protection – such as hats, sunglasses, and sunscreen – especially when visiting Porto during the peak summer season of July and August, which often sees temperatures rising above 30°C!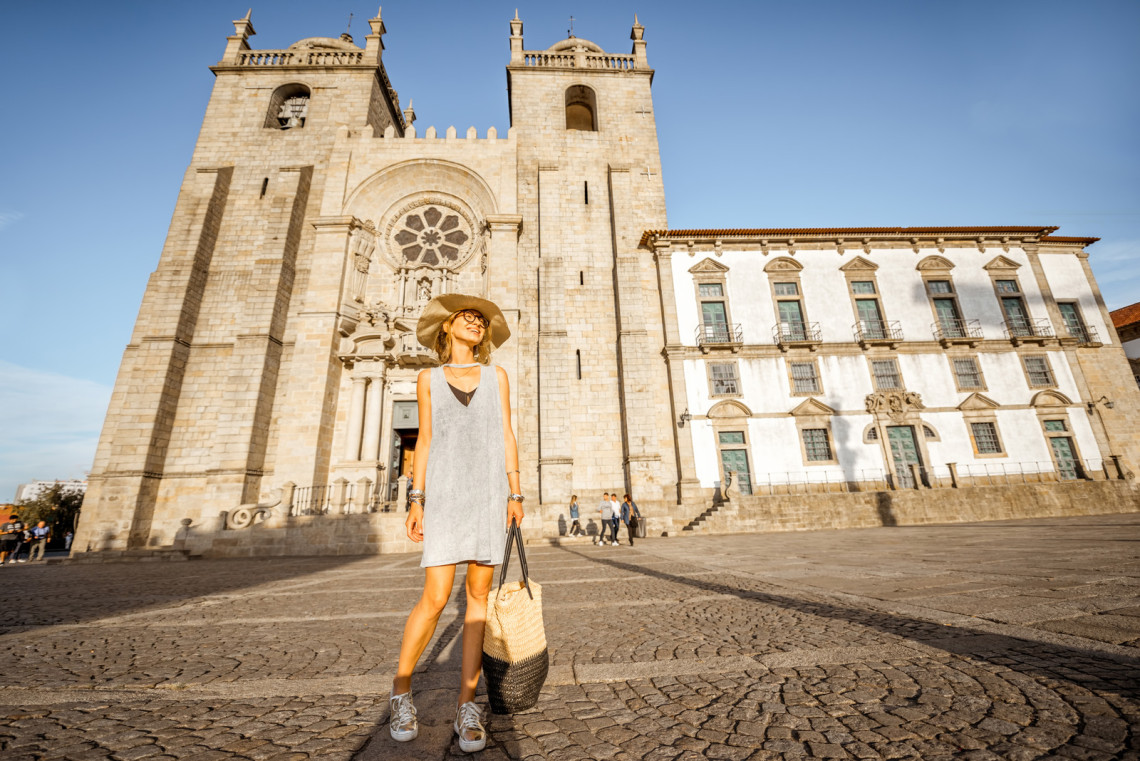 Public Transportation In Porto, Portugal
For those planning on relying on public transportation during their Porto visit, you will be happy to hear that public transportation in Porto, Portugal is efficient and varied. It's easy to get around the city and its surrounding areas quickly, conveniently, and affordably.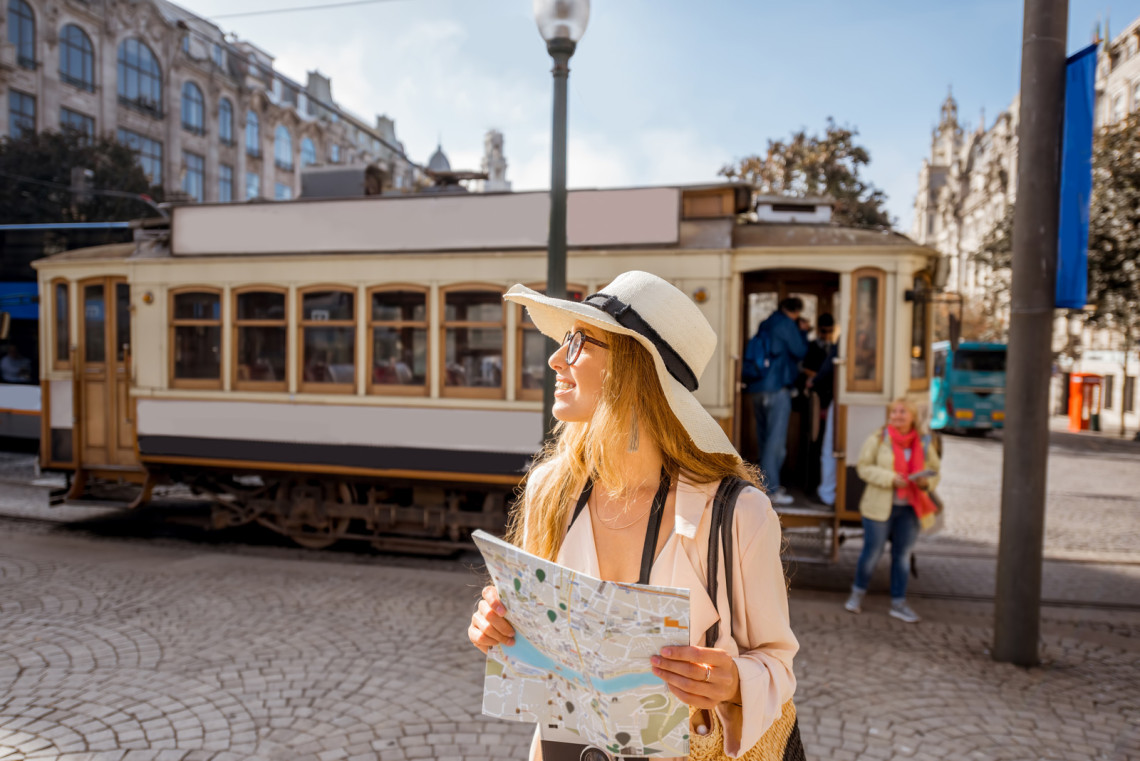 There are also several modes of public transportation to choose from, depending on how you want to get to and from your chosen Porto destinations. Specifically, Porto city has an extensive public transport system consisting of buses, trams, and a metro and trains. There are even ferry services for those preferring taking water routes from point A to B during their Porto travel.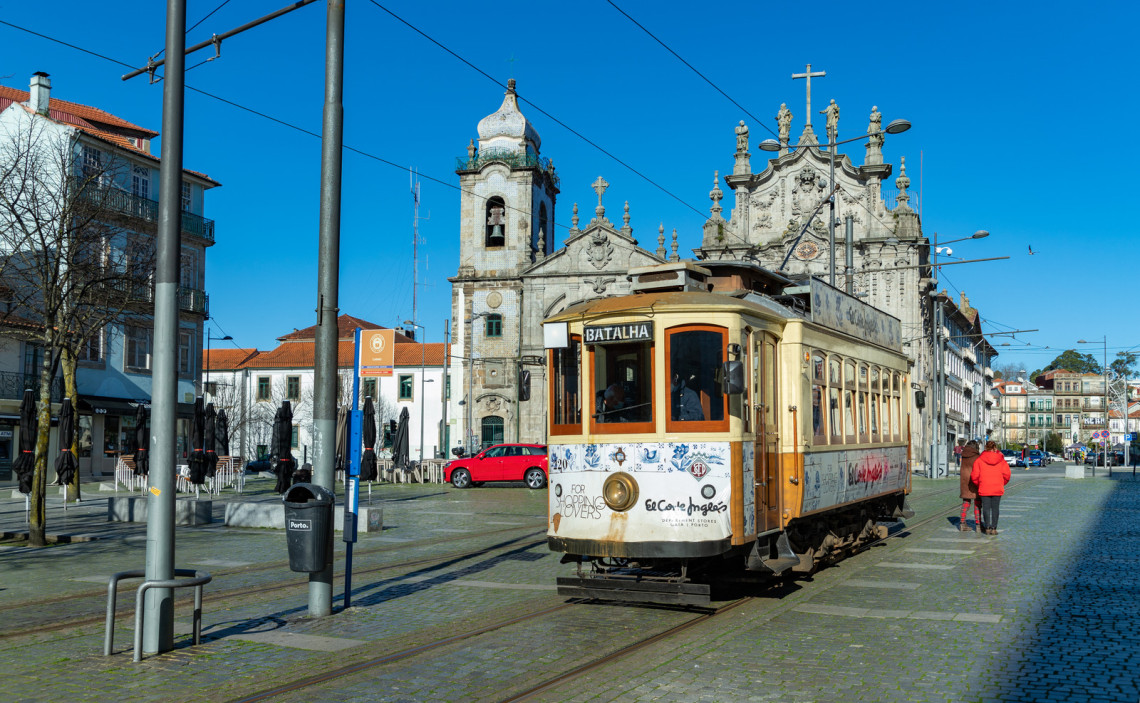 The Porto city metro is the oldest metro in Portugal, and it offers frequent service throughout the day. The Porto tram network is also well established, connecting the downtown area with major suburbs throughout the Porto area. For those looking to hop a bus to their preferred Porto attraction, you will have your pick among plenty of bus options in Porto city. Porto buses travel all over the city, in fact! If you are looking to go a bit further afield during your Portugal vacation, you should look into train travel from Porto city.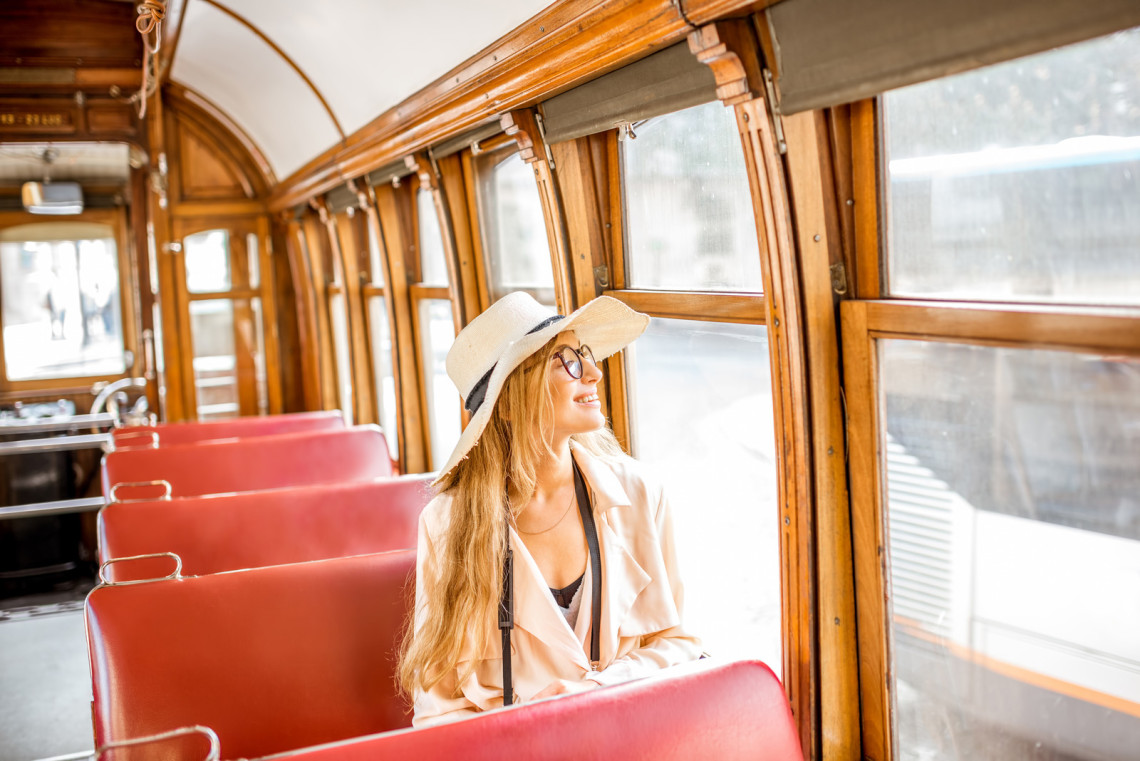 Porto trains take passengers from the city center to nearby Portugal destinations in the surrounding Porto area, such as Braga, Guimaraes, Aveiro, and more. For those looking to venture beyond Porto's urban limits or visit nearby Porto area beaches or fishing towns, there are Porto ferry services that run daily leaving from the city's riverfront and taking you to Vila Nova de Gaia across the Douro River.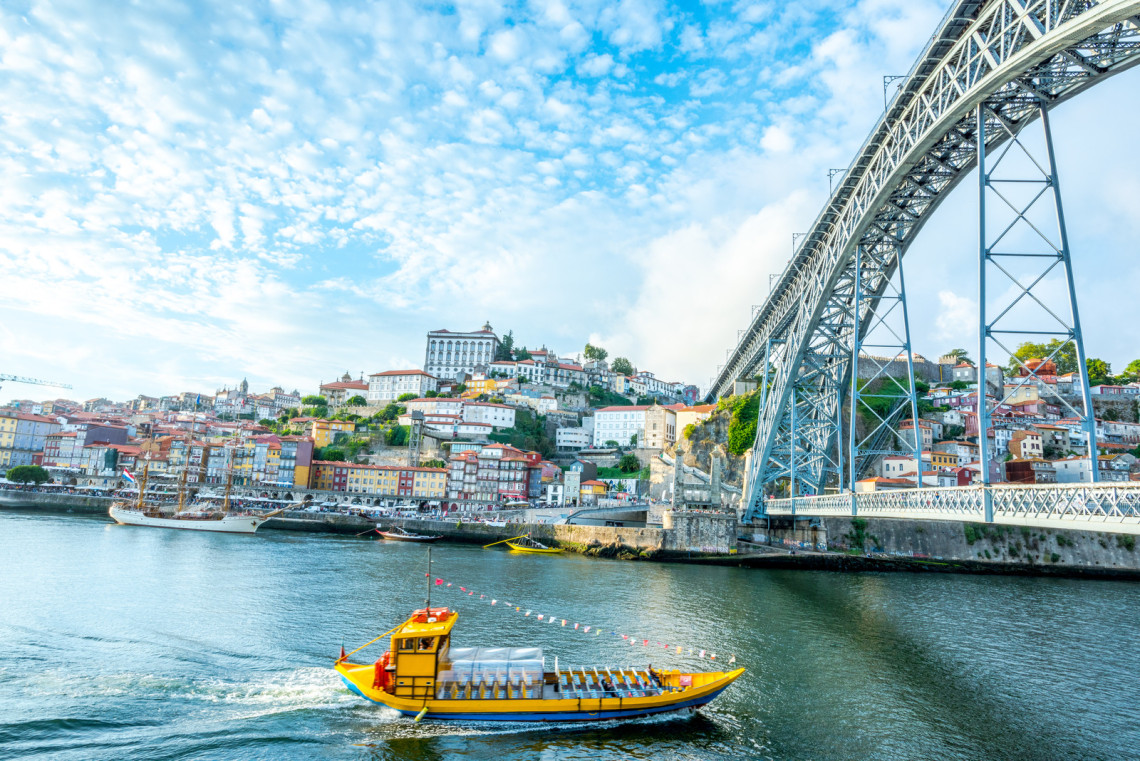 Schedule Information of Porto's Public Services
As you plan your next Porto visit, it's important to remember that different businesses offering public transportation in Porto often have their own unique operating hours. And these hours are known to change at times as well! For this reason, and just as a general rule of thumb when traveling in Porto, Portugal, and relying on public transportation, it is always advised that you make sure to double-check the most updated version of an operator's public transport schedule before setting out on your journey!
Porto Banks General Operating Hours
Monday to Friday: 08:30 – 15:00
Porto banks are closed on Saturdays and official holidays.
Porto Post Offices General Operating Hours
Monday to Friday: 09:00 – 18:00
Porto Pharmacies General Operating Hours
Monday to Friday: 09:00 – 13:00 / 15:00 – 19:00
Some Porto pharmacies are open 24 hours a day.
Porto Shops General Operating Hours
Monday to Friday: 09:00 - 19:00
Useful Contacts During Your Stay in Porto, Portugal
As the cheeky saying goes, anything that can happen, will happen, and this is especially a possibility when traveling to unknown places – the unexpected can arise. For this reason, and just as a smart general rule for any savvy world traveler, it's always handy to have some useful emergency contacts saved in your phone and at the ready and easily accessible should something go amiss – or an emergency arises – during your travels.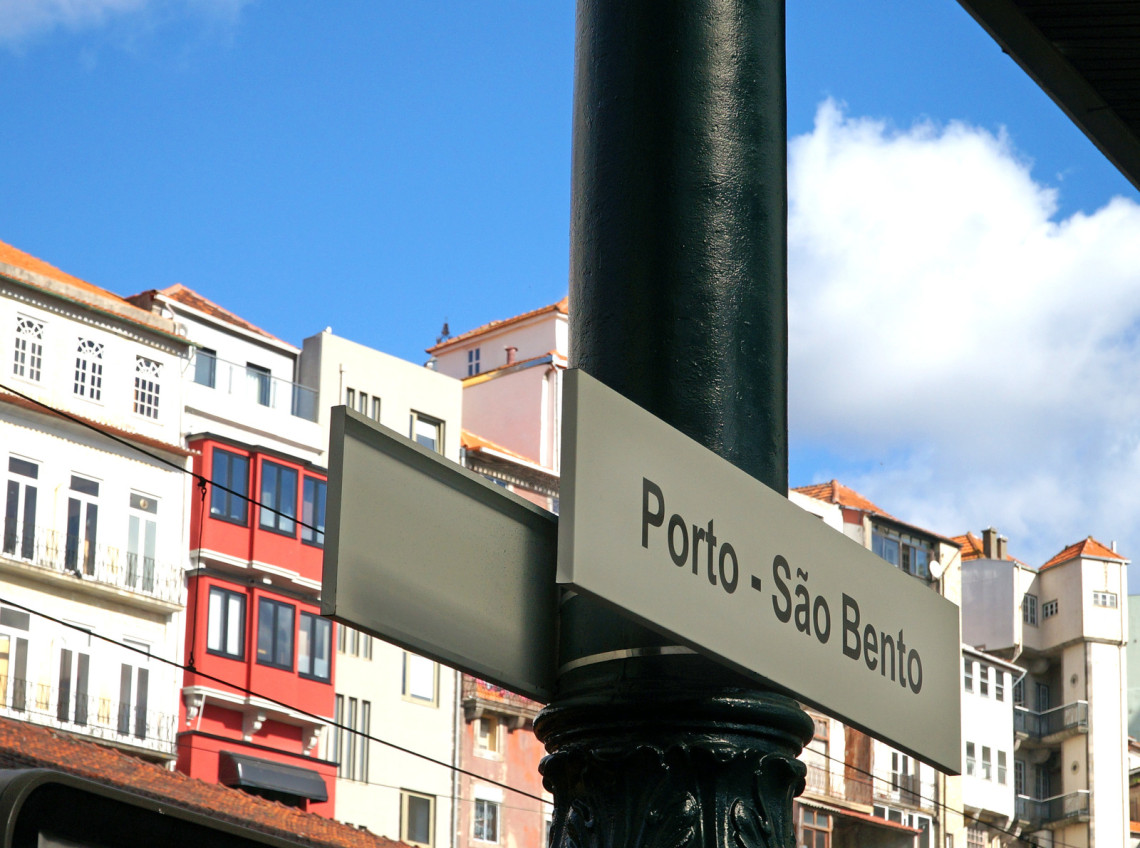 If there is an emergency situation during your Porto trip - this could include anything from medical emergencies to lost items/documents etc. which are vital to your Portugal travel – you should save the contact information and contact numbers for local hospitals/clinics, police stations, and even embassies/consulates – all of which may come in handy should you find yourself in need of help or aid during your stay in Porto city. To help you in this endeavor, we have listed below some of the most commonly used contact information for your Porto, Portugal travel.
Porto Taxi Contact Information:
Invicta Radio Táxis do Porto: +351 225 076 400
Radio Táxis Os Unidos: +351 225 029 898
Taxis Pinheiro, Lda: +351 919 970 672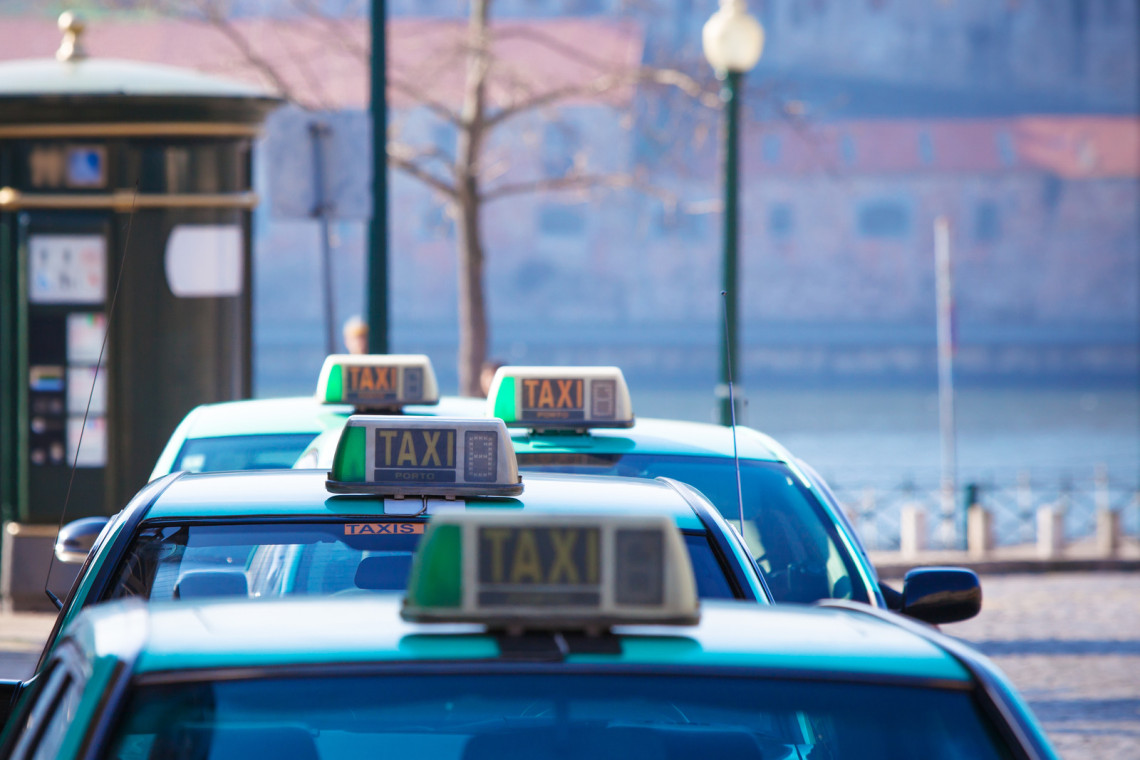 Emergency / S.O.S Contact Information
The Portugal Getaways Customer Care team is available 7 days a week to answer your concerns by phone, email, or chat. In the event of an emergency, you can dial 112 – the national emergency service – free of charge. If you require medical assistance, you should go to the local Porto Health Center.
Local Porto Police: +351 222 081 833
Porto Hospitals, Porto Doctors, and Porto Pharmacies
Santo Antonio General Hospital: +351 222 077 500
Foz do Douro Health Center: +351 226 167 510
Bonfim Health Center: +351 225 898 560
Local Fire Department: +351 223 322 787
Explore Portugal Your Way: Customizable, Tailor-Made Trips for Your Dream Adventure!
If you're looking to explore Portugal at your own pace, we have got you covered. Our team of specialists will work with you to create a custom-made trip that suits your preferences and budget. Whether you want to indulge in the local cuisine, explore the historic cities, or soak up the sun on beautiful beaches, our tailor-made packages offer the flexibility and freedom to discover the highlights of Portugal at your own pace. So why wait? Contact us today and let us help you plan an unforgettable trip to Portugal!