Find Out: How's the Weather All Year Round in Porto, Portugal?
For many travelers, the good (or bad) weather in Europe destinations is one of the main criteria for choosing to add a locale to their travel bucket list. This is perhaps one of the many reasons why Porto tourism has experienced an uptick in recent years: The weather in Porto, Portugal is pretty amazing all year round!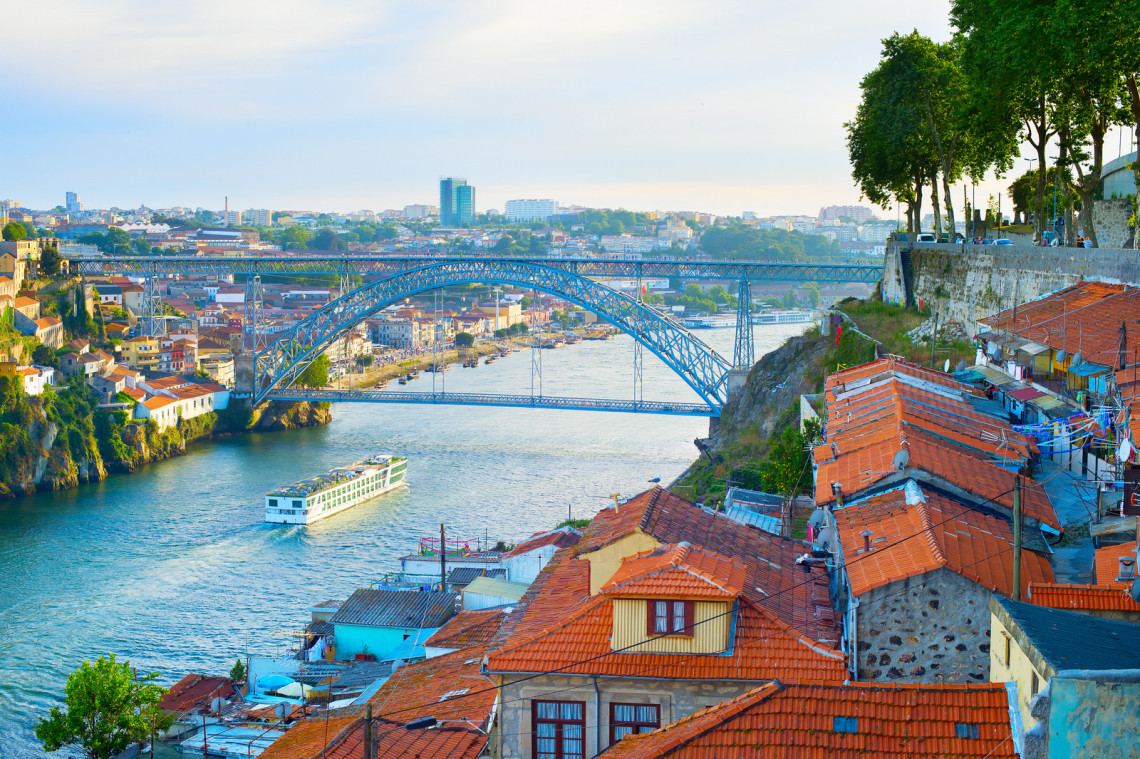 Much of this ideal Porto weather in fall, winter, summer, and spring is thanks to the physical location Porto enjoys. Specifically, Porto city is situated in the northern part of Portugal along the Atlantic coast. A captivating coastal town, Porto city is surrounded by lush greenery and mountainous terrain, making it both pleasing to the eyes and a true delight to explore any time of year. But let's talk specifics: Porto city enjoys an average temperature range between 11°C in winter and 25°C in summer. The average annual temperature in Porto, Portugal is 17 °C. As a result, Porto city doesn't experience the extreme temperatures that other European cities do.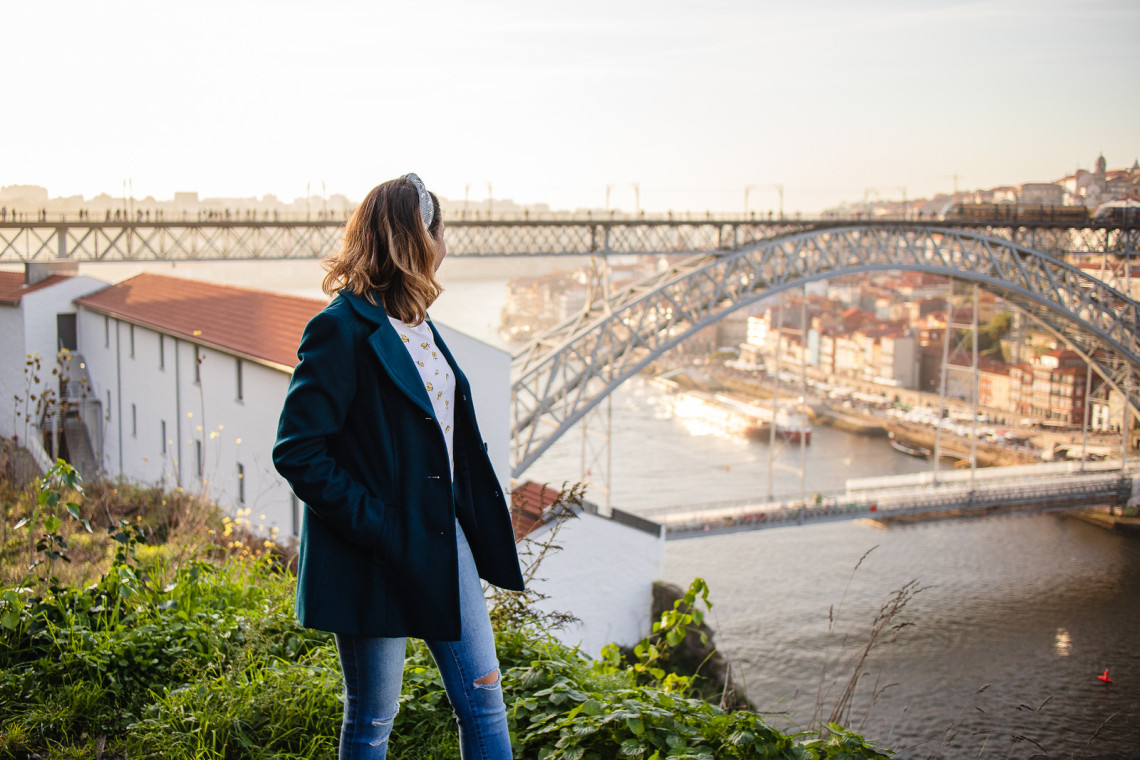 While the weather in Porto city varies throughout the year, it remains fairly consistent, boasting warm summers and mild winters. Summer in Porto, Portugal is usually sunny with temperatures ranging from 18-25 degrees Celsius. On hot days, temperatures in the Porto area can reach up to 33 degrees Celsius. Winters in Porto, Portugal are usually cool with temperatures ranging between 8-17 degrees Celsius. One thing to take note of: While not excessive, rainfall in Porto Portugal is highest during winter months, so just make sure to bring your umbrella if you plan on visiting during this time of year!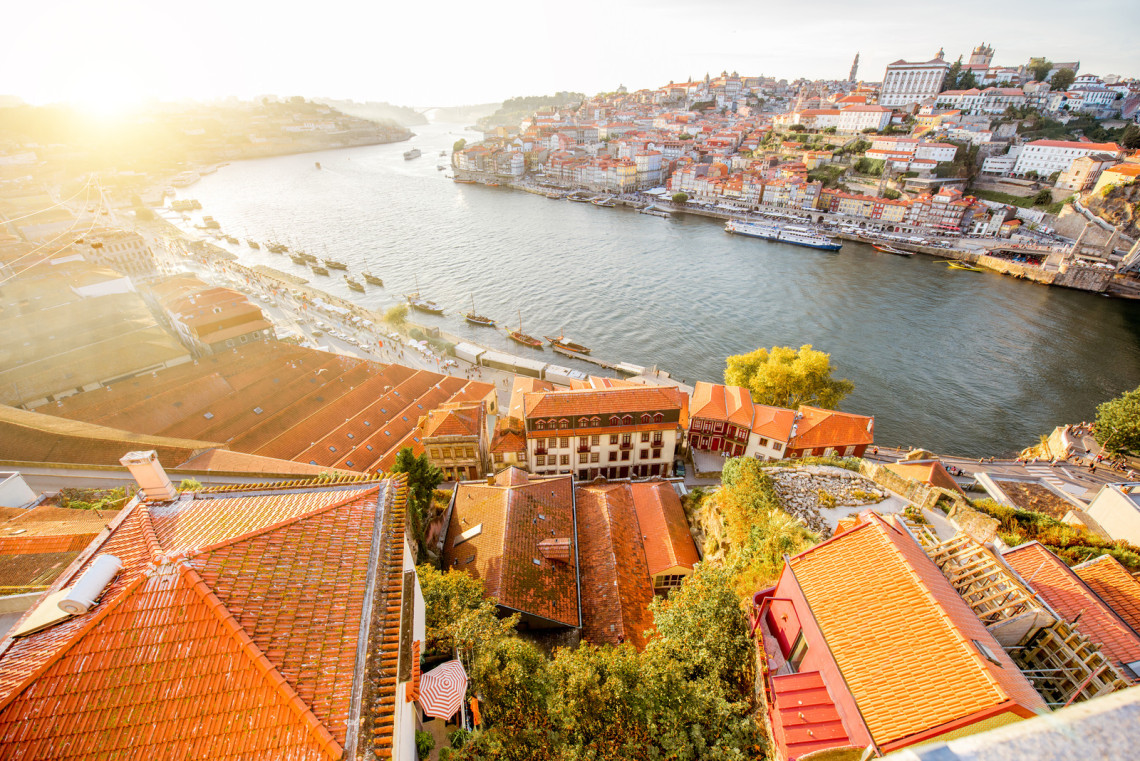 Enjoy the Splendor of Porto City During the Summer Months
When it comes to spending summer in Porto city, Portugal, all signs point to go! You could say that during the summer in Porto, the golden sun is king, and everyone wants to come to be a part of this royal court! This vibrant city boasts a mild Mediterranean climate that is especially pleasant from May through September. When you visit Porto during these months, you can feel the warmth of the sun radiating off the city's red-tiled roofs and cobblestone streets, shining a lovely glow over everything – almost as if to welcome you somehow – and making it all just a bit more magical.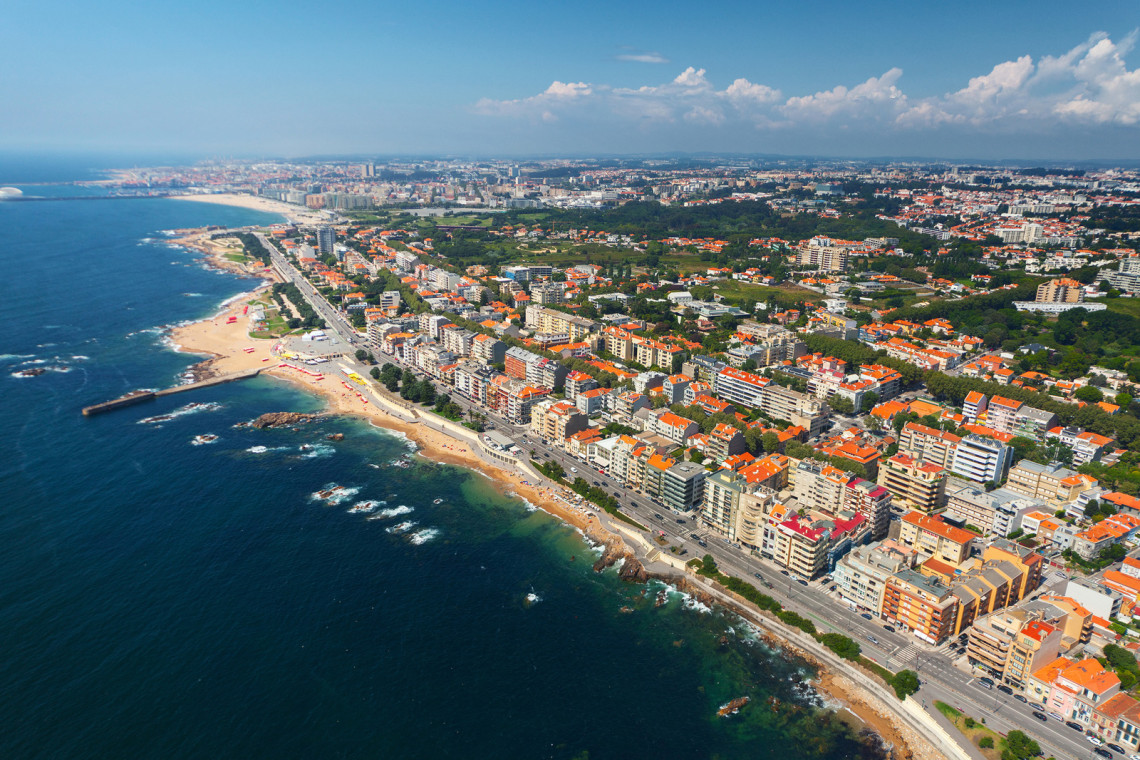 With daytime temperatures in Porto in Portugal rarely dipping below 30°C and balmy evenings creating an enchanting atmosphere each night, visitors find a visit to Porto in summer perfect for taking time to explore along the Douro River – taking in unmatched views – or for sipping wine at one of the many local Porto cafes. So, if you were on the fence about booking a trip to Porto in the summer, just go ahead and make that purchase, as a holiday in Porto in summer promises hours of leisurely comfort and pleasure, and the creation of unforgettable memories that are sure to last long after your Porto visit has concluded.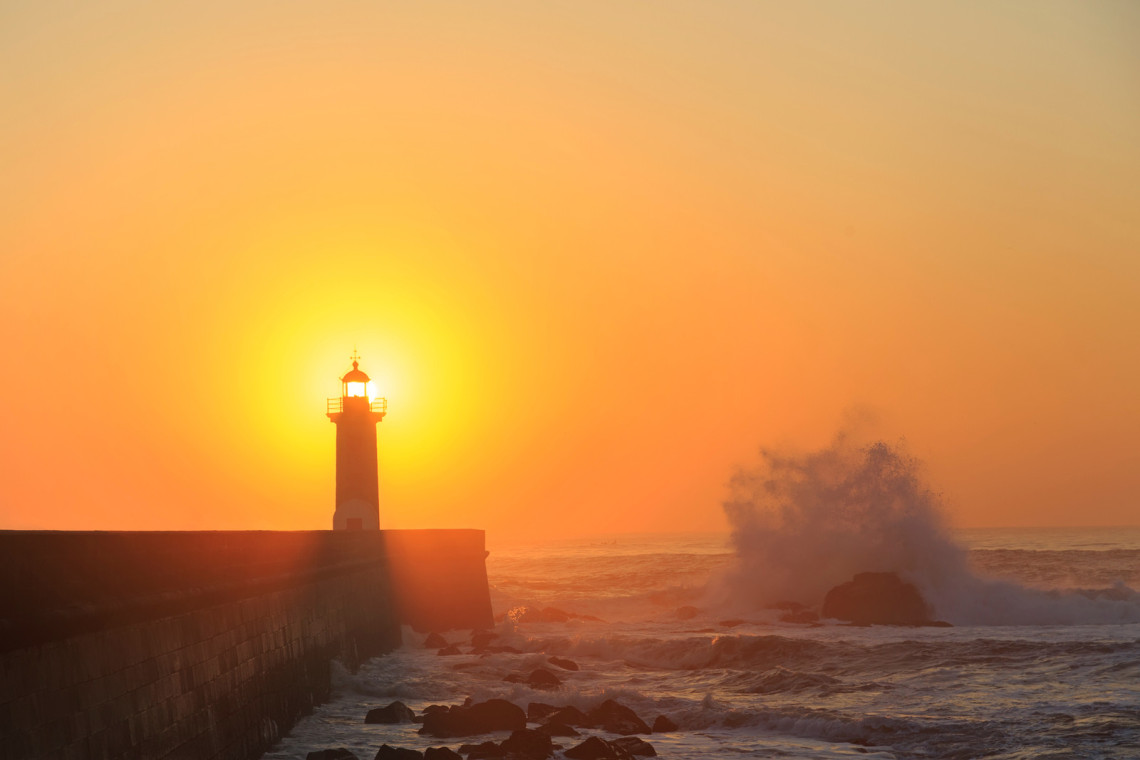 Are you already in love with Portugal? Take a look at our stress-free packages that allow you to book your ultimate Portuguese adventure. All our packages are carefully curated by our team of local Portuguese experts so that you don't need to worry about any details - just enjoy your trip!

Why You Should Visit Porto During the Winter Season
While many travelers avoid a large majority of Europe destinations in the winter due to unruly and cold weather, Porto in Portugal is a shining star among these European locales, offering a warmer alternative that is still quite appealing to travelers, all year round. In fact, Porto tourism has really become a hot ticket in recent years, especially in winter, for this very reason: Porto in Portugal is fast becoming the premier winter destination in Europe.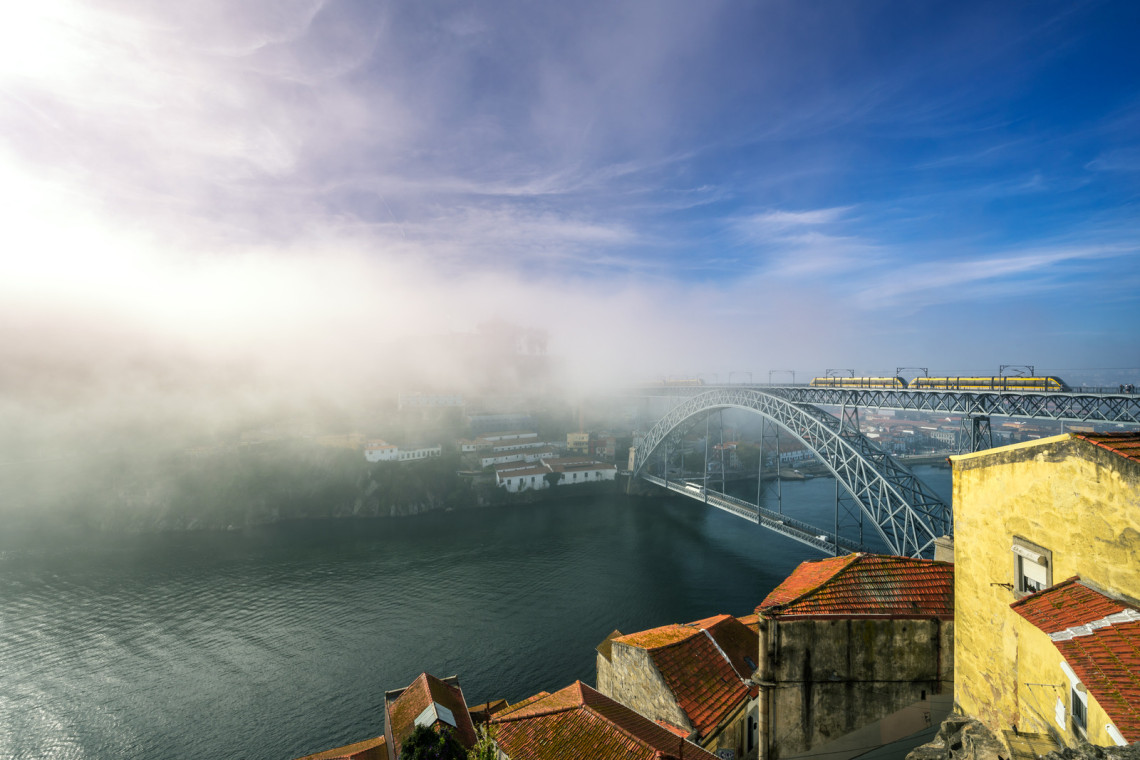 Much of this increase in the popularity of a Porto visit in winter is thanks to the fact that winter in Porto city offers a unique experience that visitors simply can't find elsewhere, and which they absolutely should not miss. Even though the temperatures outside in Porto may be cooler than in the summer, the friendly and vibrant atmosphere of this charming city is enough to keep visitors warm and comfy.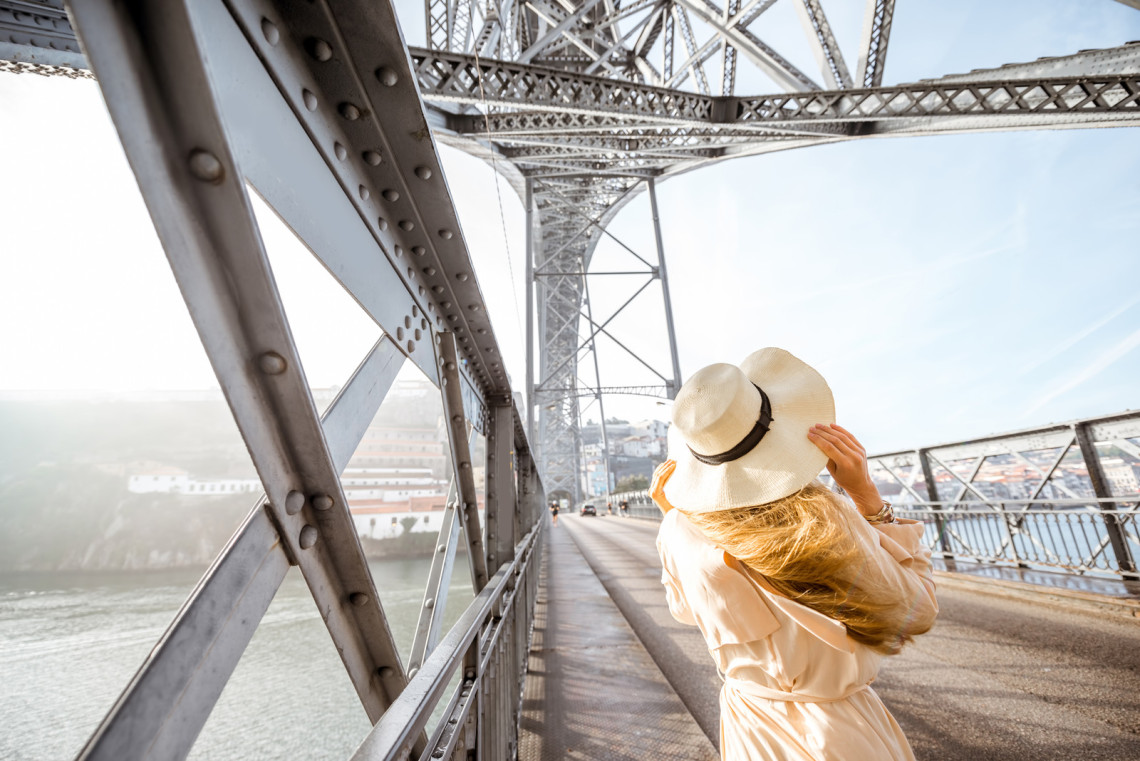 As for what are the best things to do in Porto in winter, visitors can explore different areas of the city, such as Praça da Ribeira along the Douro River, or they can visit Porto area historic sites, like Lello Livraria, which is the incredible and iconic bookstore that inspired J.K Rowling to write her famous Harry Potter series! While visiting Porto in winter, tourists can also enjoy sampling traditional Portuguese dishes, such as bacalhau à brás (salt cod with potatoes), which is especially perfect when accompanied by a glass of local port wine produced in the Porto area vineyards nearby. In a nutshell: With its stunning landscapes and diverse culture, the experience of winter in Porto – even amid Porto winter weather – promises to be memorable and enjoyable for all Portugal travelers.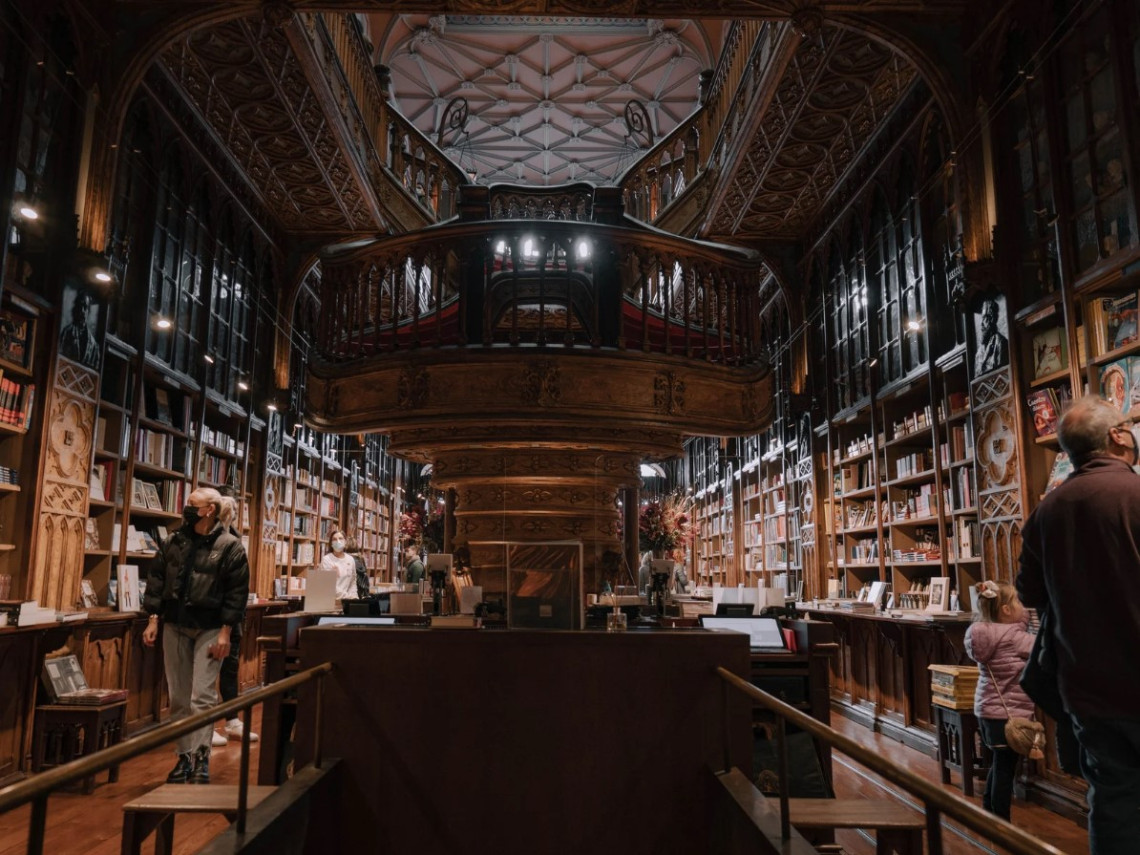 The Beauty of Autumn in Porto, Portugal
During autumn in Porto in Portugal, temperatures average between 11-18°C. Days are usually sunny during this time of year in Porto, and rainfall is minimal — both of which combine to create the perfect conditions for exploring Porto city! To create a mental picture of a classic Porto autumn, imagine this portrait of beauty: The leaves on the trees that line both sides of the majestic Douro River have turned a deep and vibrant shade of red and orange — the result of which is a resplendent rainbow of autumnal enchantment that truly is a magical and mesmerizing sight to behold.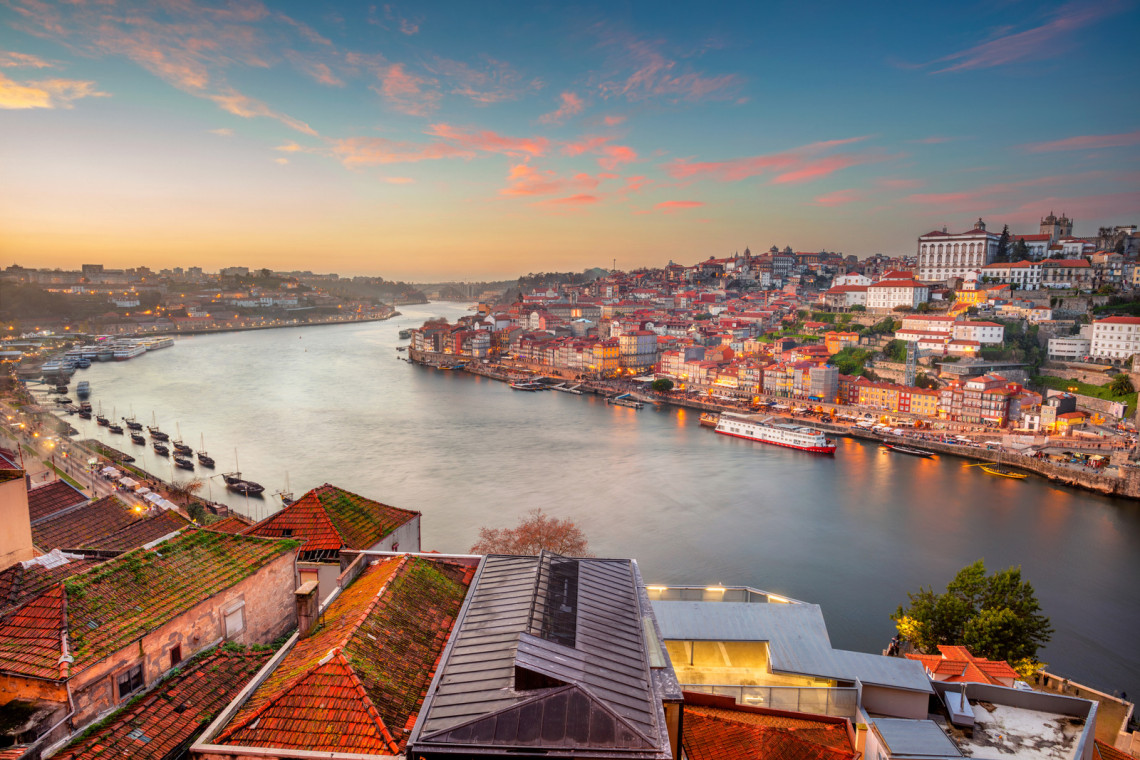 Want even more Porto autumn beauty to fill your imagination until you can get here to experience it firsthand? Once you get to Porto in autumn, you can also explore some of the Porto area vineyards that are located along the banks of the iconic Portugal river. While here, you can look forward to sampling some delicious local wines from nearby Porto area wineries. The above-mentioned autumn options in Porto are just a few of the near-limitless possibilities that you can enjoy when choosing to travel to Porto during your Portugal holiday. So, if you're looking for a unique way to experience Portugal during autumn this year, make sure Porto is top of your list!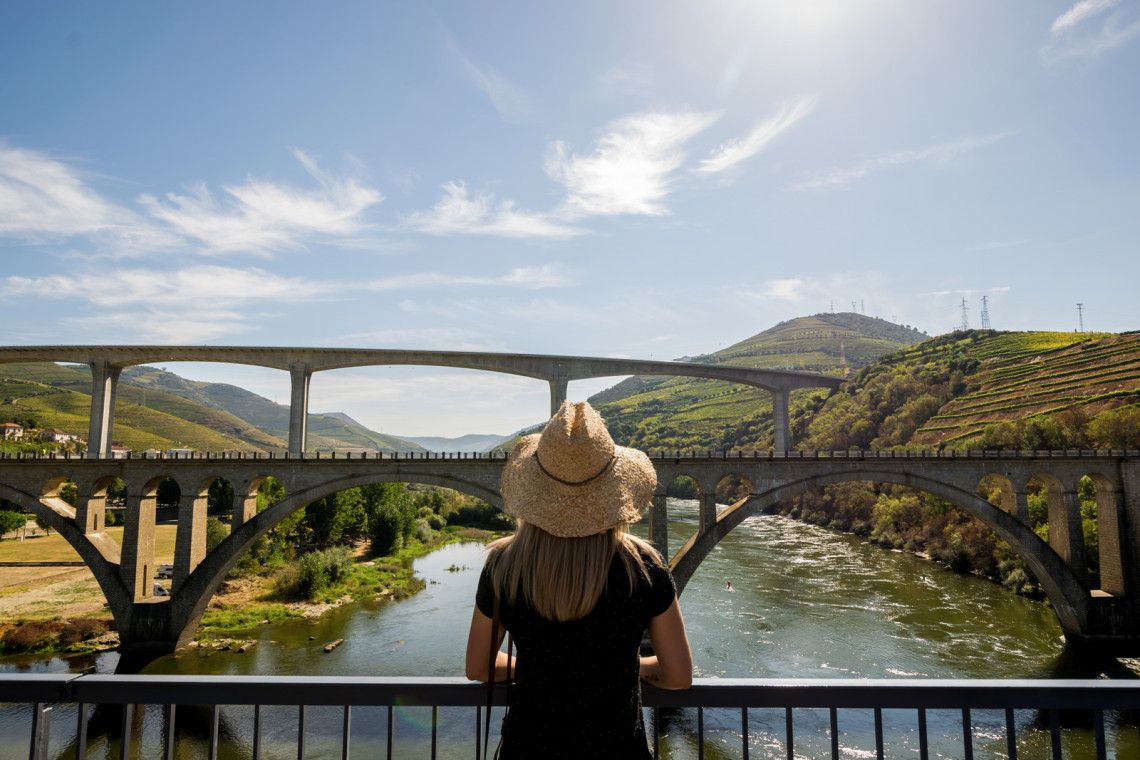 Exploring the City of Porto in Spring
"Spring is in the air" is a popular saying worldwide for good reason: There is just something undeniably appealing about the arrival of springtime, ushering in visions of flowers in full bloom and all things returning to life after winter. And for travelers looking for an ideal European destination to spend this beautiful season this year, they need look no further than Porto in Portugal. Porto city experiences some of its most pleasant weather during springtime. The temperature in Porto in spring typically ranges from 16 degrees Celsius during April to 25 degrees Celsius by June. This makes springtime an ideal season for outdoor activities, like sightseeing and exploring all that the city has to offer.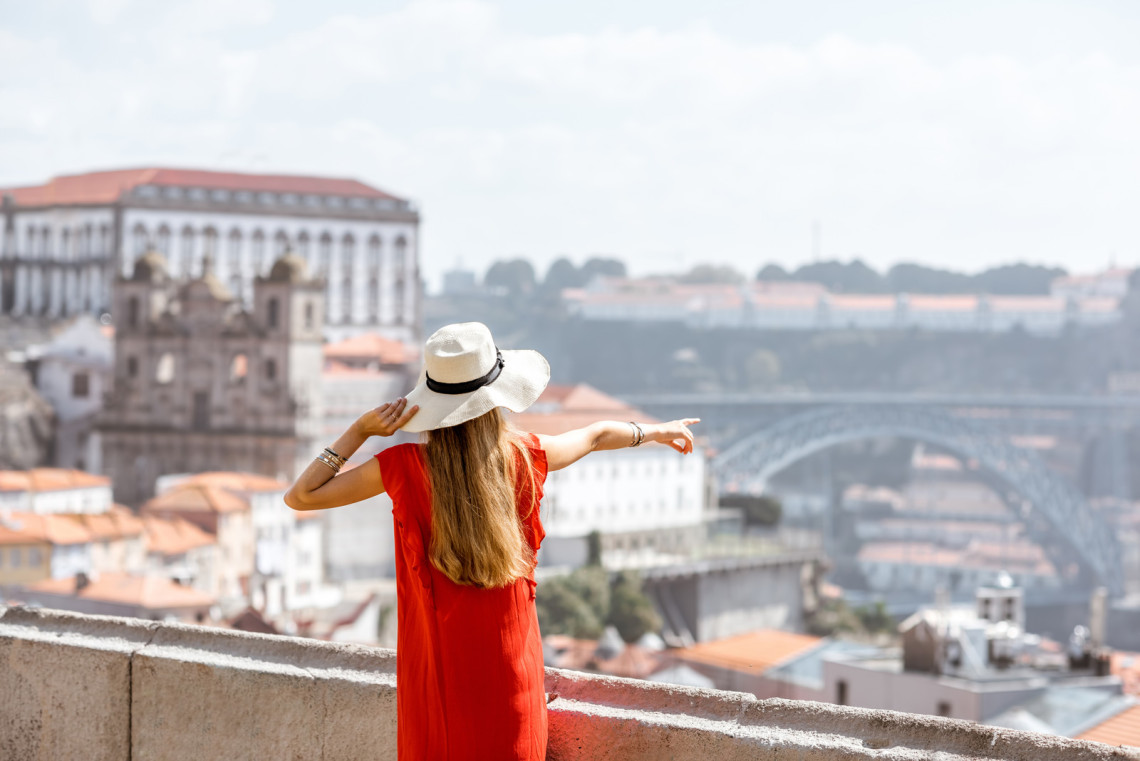 Wondering what are the best activities to do in Porto in spring? There are plenty of things to do in Porto during springtime, from visiting world-famous monuments and historic churches, such as São Bento Station and Se Cathedral, to taking a stroll through one of the many Porto parks, like Parque da Cidade do Porto or Jardim de João Chagas. You can also explore one of the oldest neighborhoods in Europe – Porto's Ribeira – which offers spectacular views over the Douro River and the stunning cityscape as well.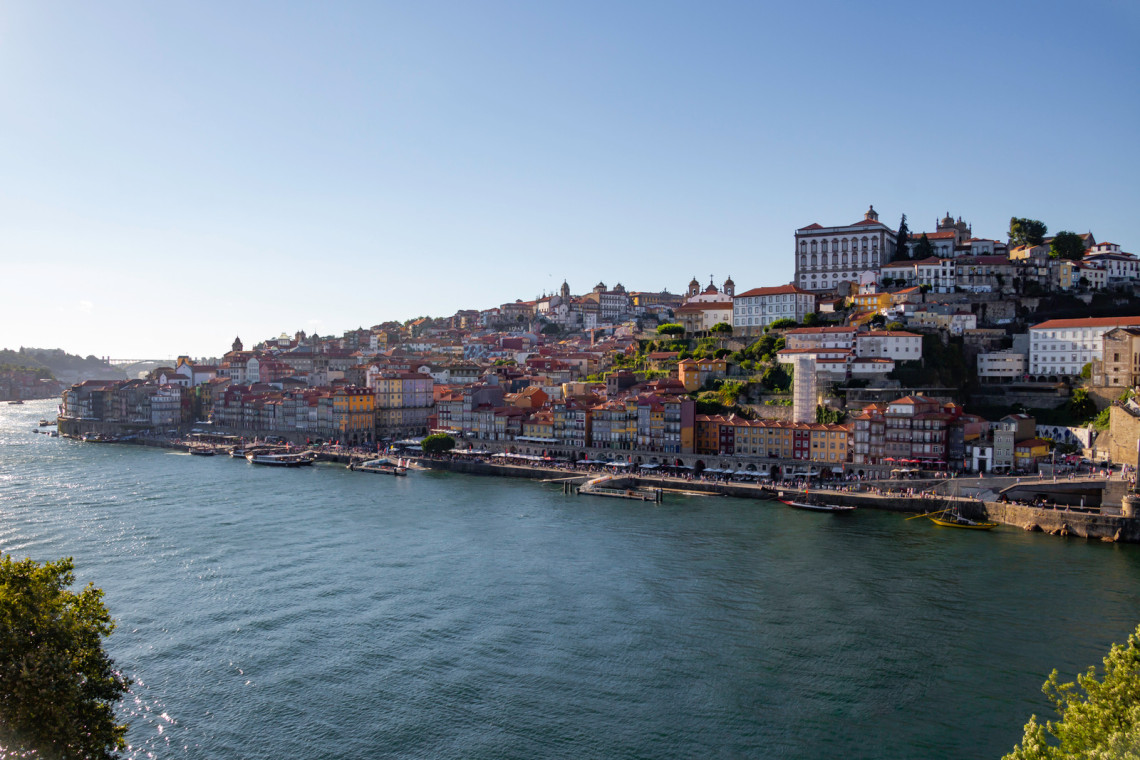 So, if you are among the myriad world travelers seeking an unforgettable European getaway with year-round, mild weather, the city of Porto in Portugal is an excellent choice. Summertime brings the most sunshine and heat to the region, while winter tends to be milder with the arrival of some light rain.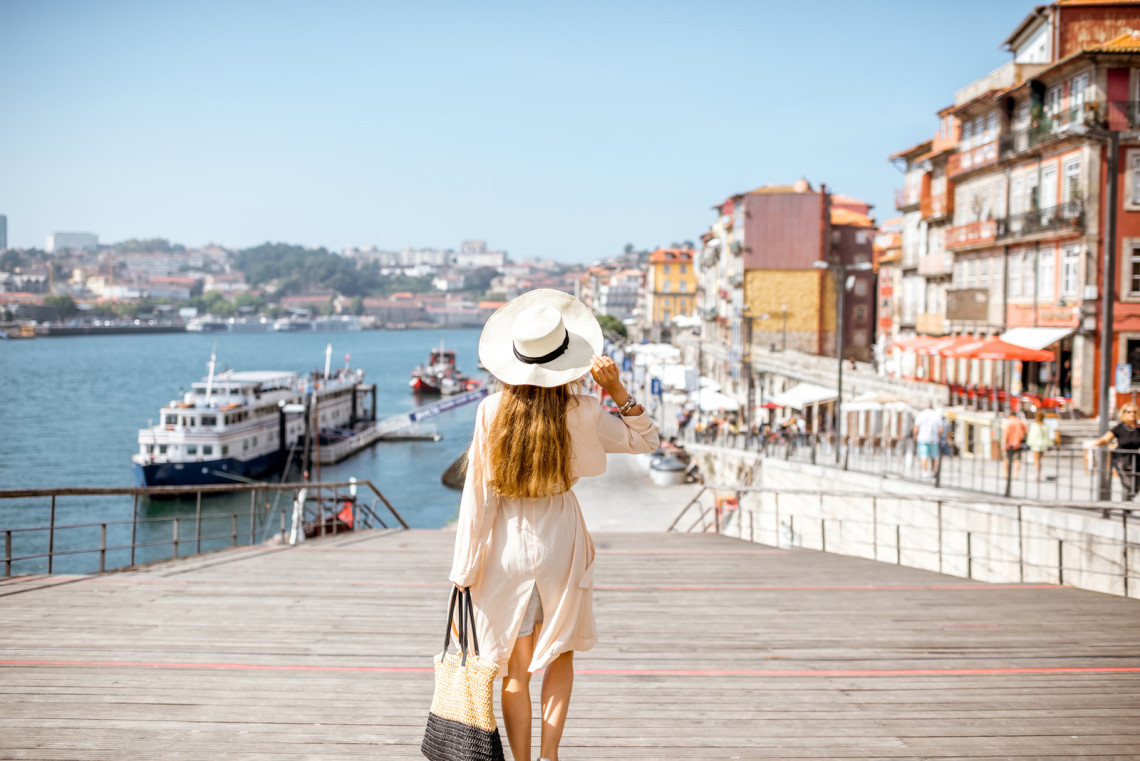 Spring and Autumn are wonderful times of the year to visit Porto as well because of its moderate temperatures. Needless to say, whatever kind of climate you crave, Porto has a season that is ideal for everyone. So if you're planning a trip abroad anytime soon, definitely look into what this amazing city and country have to offer. You won't be disappointed choosing a dream trip to Porto in Portugal this year, whenever it pleases you!
Explore Portugal Your Way: Customizable, Tailor-Made Trips for Your Dream Adventure!
If you're looking to explore Portugal at your own pace, we have got you covered. Our team of specialists will work with you to create a custom-made trip that suits your preferences and budget. Whether you want to indulge in the local cuisine, explore the historic cities, or soak up the sun on beautiful beaches, our tailor-made packages offer the flexibility and freedom to discover the highlights of Portugal at your own pace. So why wait? Contact us today and let us help you plan an unforgettable trip to Portugal!