Discover the Unique Activities and Attractions of Porto, Portugal
Porto, Portugal is a vibrant and exciting destination, which explains why Porto tourism has been gaining in popularity in leaps and bounds. There is just so much to do and see when you go to Porto during a Portugal holiday, the only real dilemma or "problem" will be deciding between all of the amazing options among the best things to do in Porto!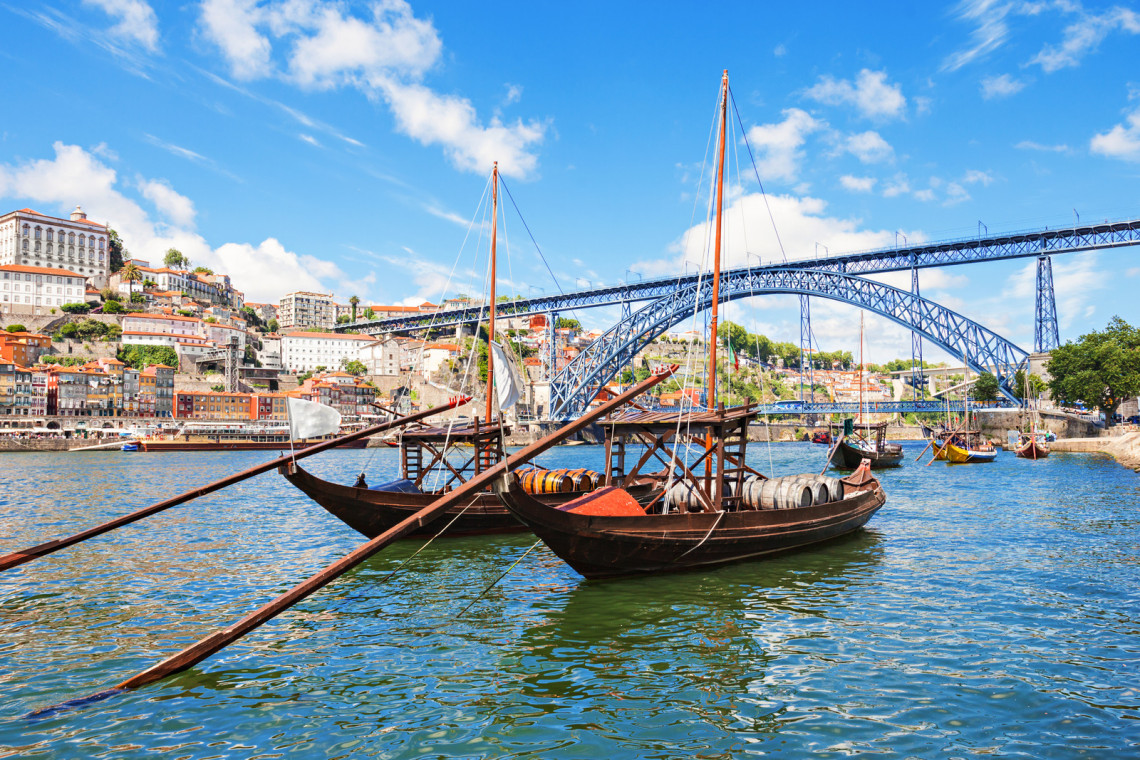 Among the near endless best Porto activities to make your stay in Porto city unforgettable include: exploring Porto historic sites, enjoying beautiful Porto beaches, tasting Porto city's delicious cuisine, or trying out some of the thrilling Porto adventure sports on offer. As we said, it is a tough choice between so many great offerings, so why not do it all when you go to Porto?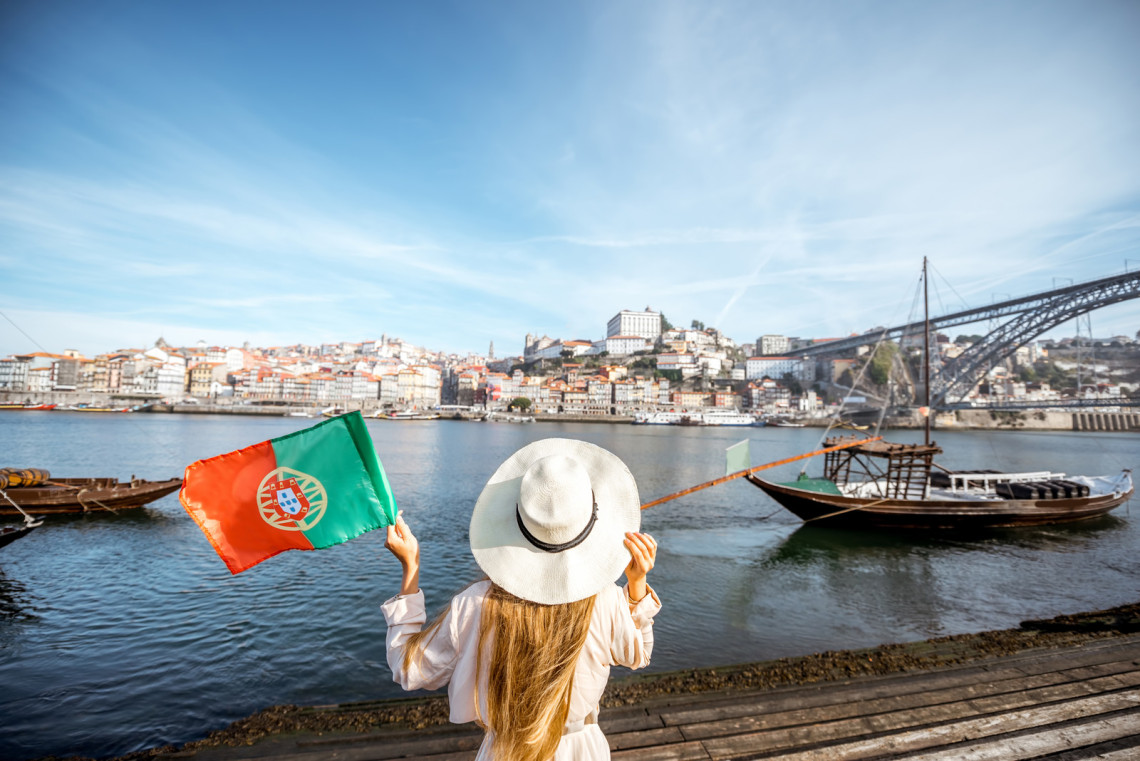 Whether you're looking for a vacation centered around total relaxation, or you would prefer your Porto trip chock-full of exciting activities to fill your time, Porto has something for every type of traveler. From Porto´s colorful city streets to its fascinating history, you can explore and discover something new every day.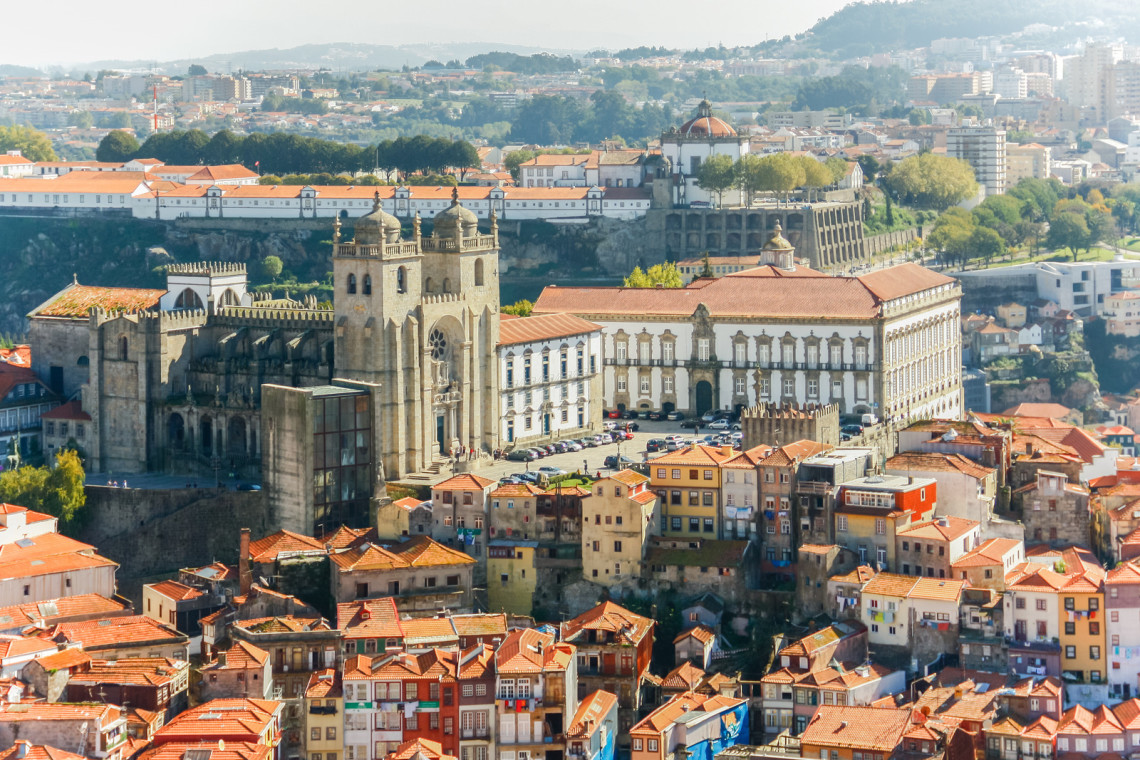 Plus, with our amazing Portugal Getaways Porto deals and packages, you can be assured you will experience the best of Porto at an unbeatable price. Take advantage of our exclusive Porto discounts and save big while exploring the best of what Portugal's second-largest city has to offer.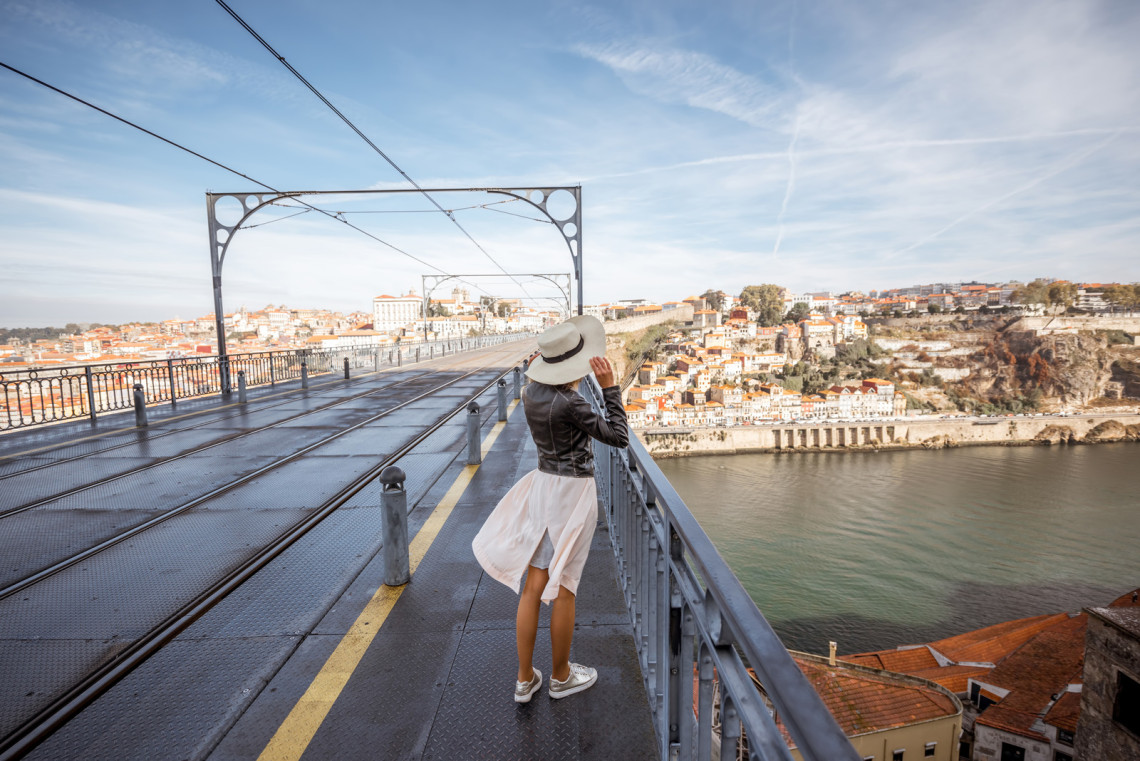 Now, the only question remains: Who do you want to bring along as you wander through Porto´s historic monuments, soak up the local culture, or take part in one of the many activities and experiences that make this destination so unforgettable?! Call them up now, as Portugal Getaways has fantastic couples, families, and group deals on Porto travel, too!
Discover Porto City on an Unforgettable E-Bike Tour
One of the best and most interesting ways to explore and visit Porto is to take a tour on an e-bike around the National Park Peneda-Gerês, a stunning natural wonderland that lies just outside of Porto city. The e-bike tour – when choosing the Camino de Santiago de Compostela Tour or the Serra Amarela Tour option – takes you through incredible forests and rivers and offers stunning views and a close connection with nature that few places in this world can rival. Simply put, the National Park Peneda-Gerês is one of the most beautiful areas in Portugal, and setting aside time for a trip here during your Porto trip – via an epic e-bike tour – will make for an unforgettable experience that you'll remember for years to come.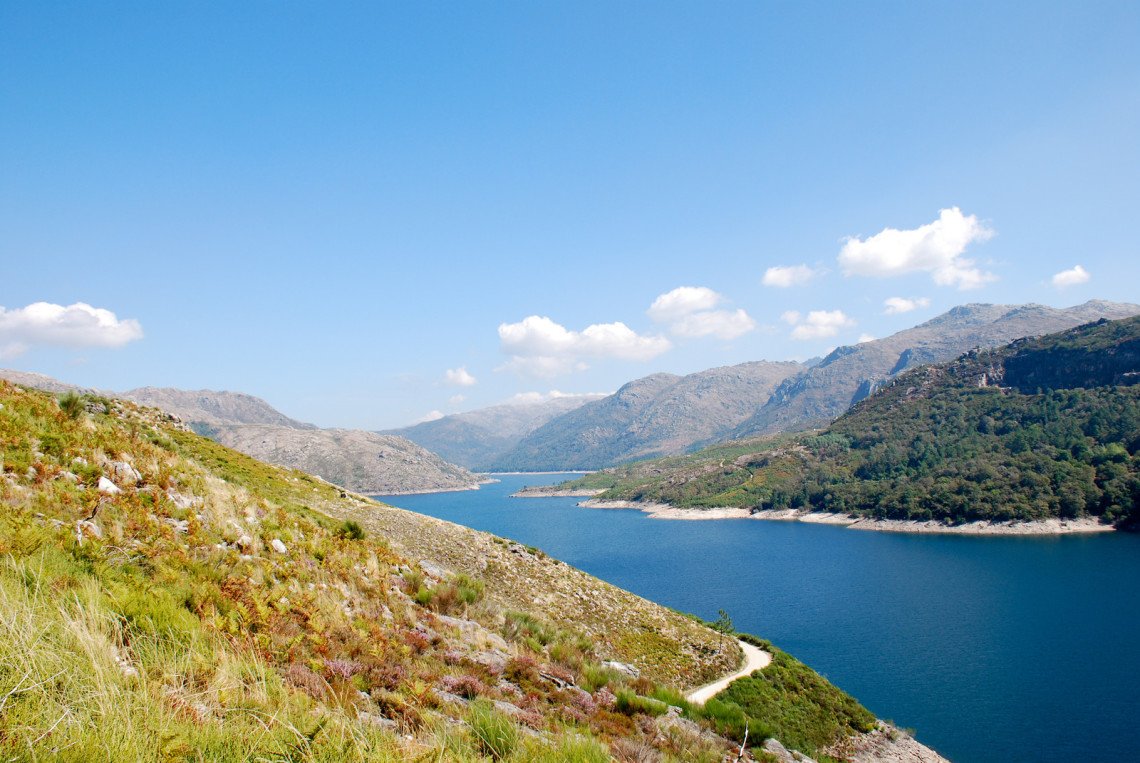 Yet another reason (as if you needed any more!) to explore Peneda Gerês National Park near Porto in this way is that it is home to the oldest and most historic village and dams in this entire region of Portugal. And rather than wander about on foot, this fun e-bike tour will take you further, and faster, via electric mountain bikes so you don't have to worry about tiring out too quickly – leaving you free to simply enjoy soaking up the unmatched beauty and wonder of your surroundings.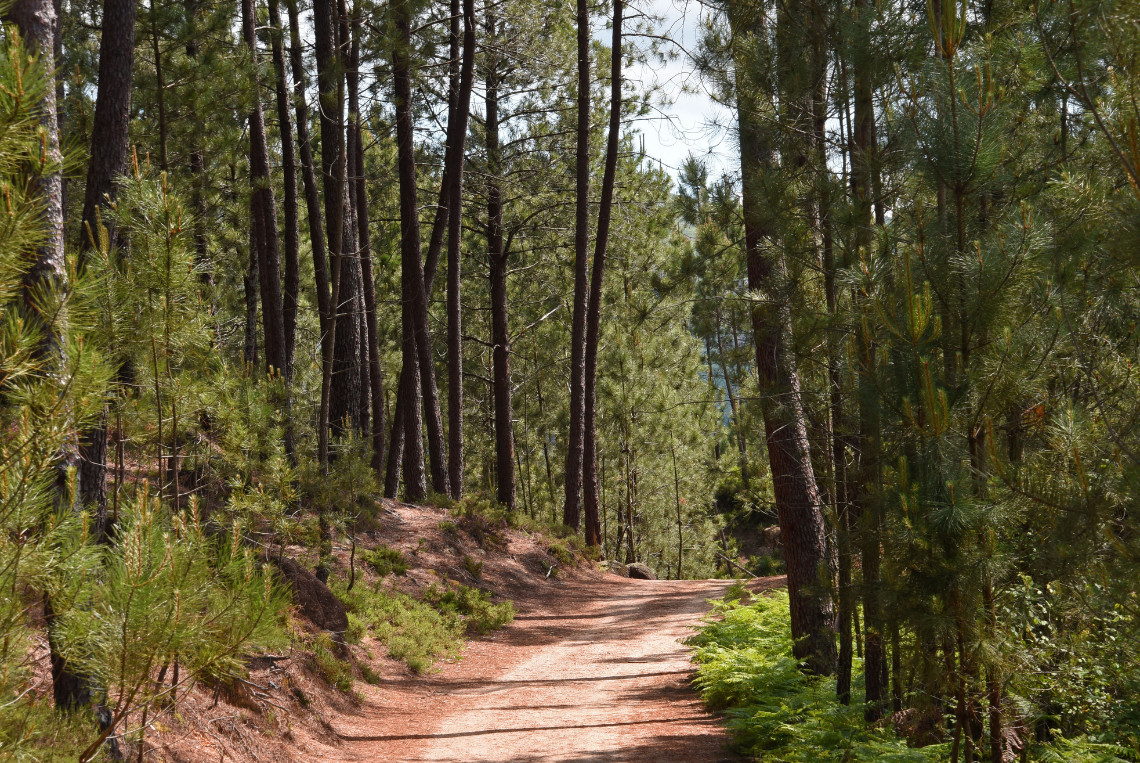 And when you book through Portugal Getaways, we handle every detail for you! Our local guides will ensure that you won't miss any of the incredible sites and that you gain in-depth cultural knowledge of the area at the same time. You could say that with Portugal Getaways, you are getting the whole package – figuratively and literally – with our Porto specials and Porto packages available to you to make your dream trip to Porto, Portugal possible.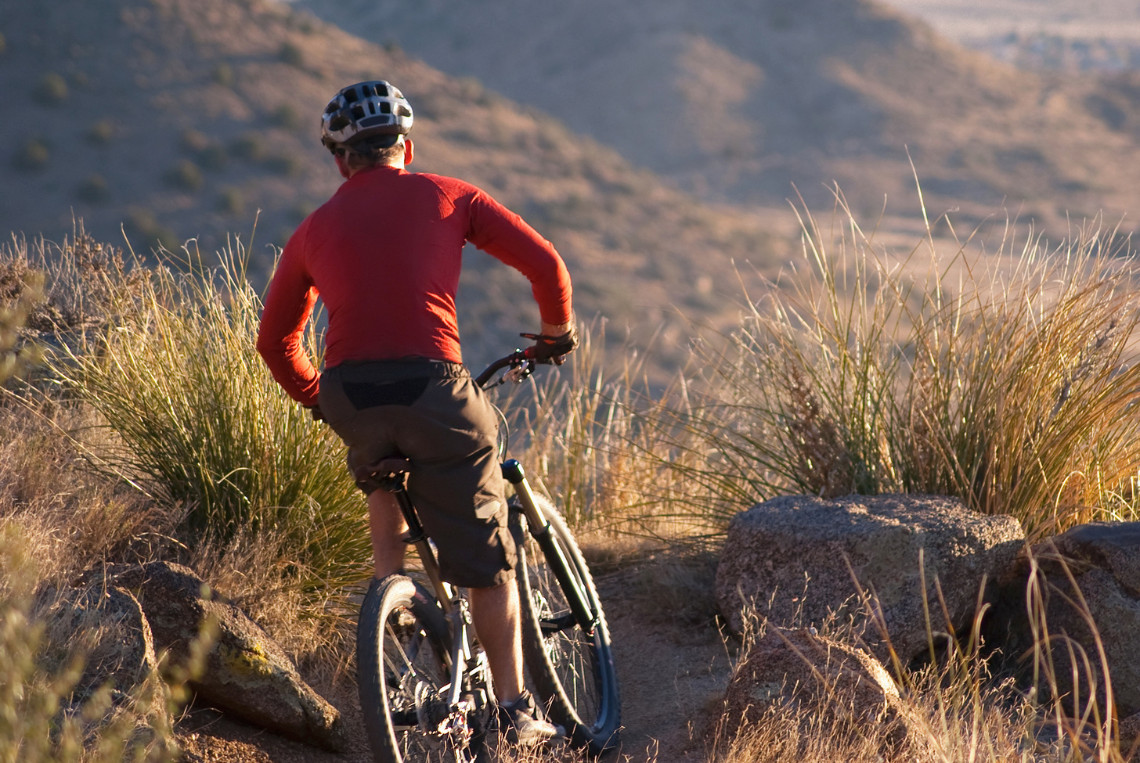 But no matter what, be sure to add an e-bike tour to the National Park Peneda-Gerês to your Porto trip. With breathtaking landscapes, mysterious forests, and plenty of adventure around every corner, Porto and this stunning nature area are must-visit destinations!
Explore the Douro River and Valley on an Exciting Boat Cruise Adventure
Porto, Portugal is a captivating city that offers visitors the chance to explore both ancient and modern culture together during their Portugal holiday. The Porto area´s iconic Douro River cruises are popular experiences among Portugal travelers, which explains why Porto tourism professionals report them as being some of the best experiences in Porto for Portugal holidays.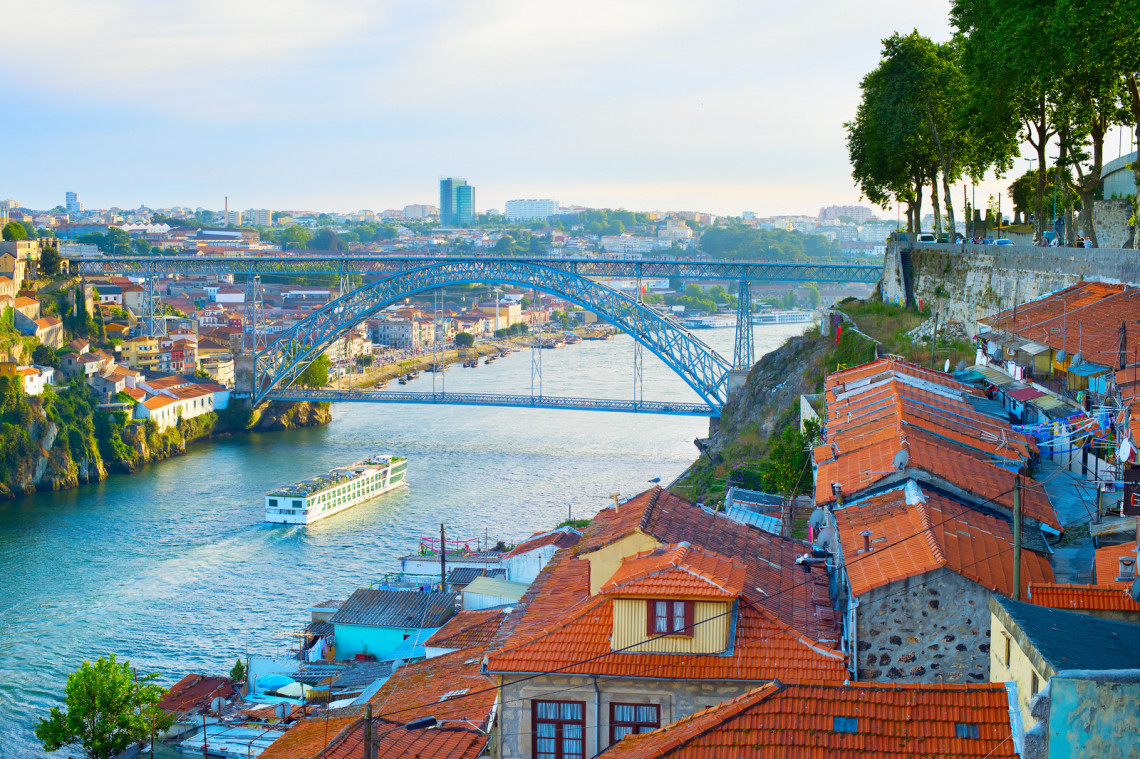 This popularity just makes sense, as Douro River cruises provide an unbeatable way to enjoy the incredible vistas of Porto city while journeying downstream or upstream past iconic Porto area locations, such as Régua and Pinhão, just to name two! So, what other wonders await your discovery on a Porto Douro River cruise excursion?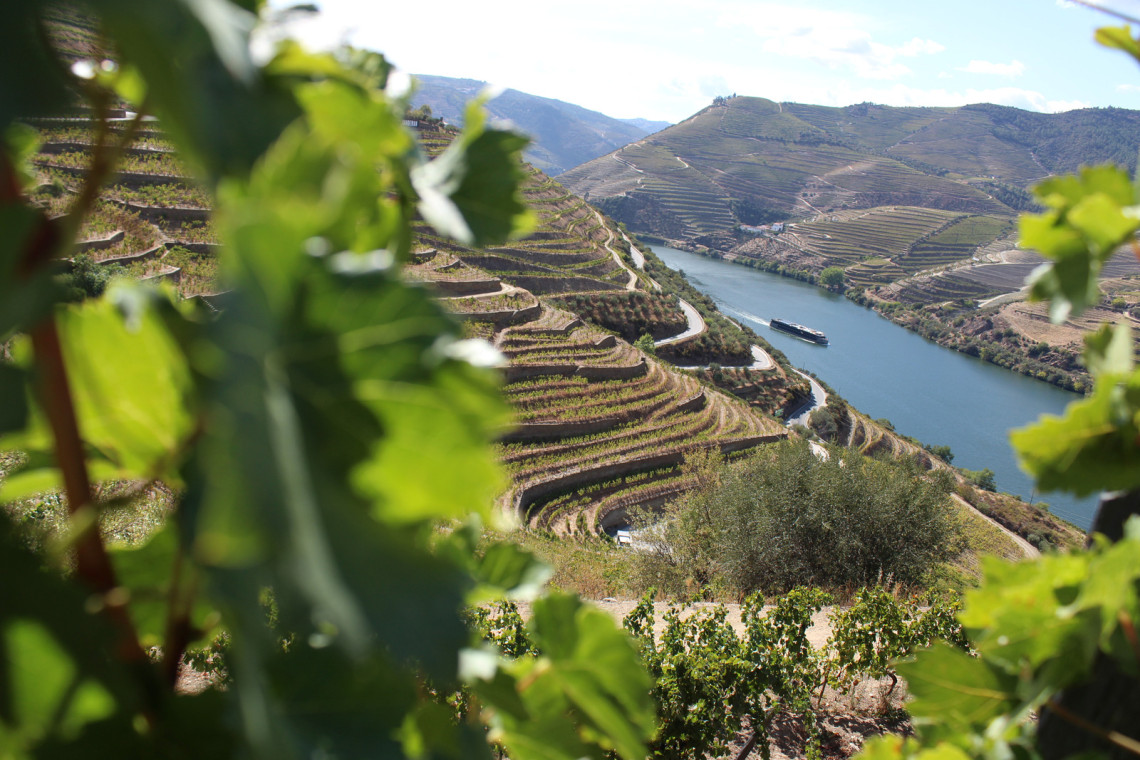 For starters, you can expect to pass spectacular vineyards while on board the cruise, marveling at the awe-inspiring atmosphere of this beautiful Portugal area. These already spectacular sights will become even more incredible as you sail under bridges and glide along the traditional waterfronts that Porto is known for. Whether you're sailing solo or embarking on a river cruise with family and friends, a Porto Douro Cruise is sure to impress and inspire.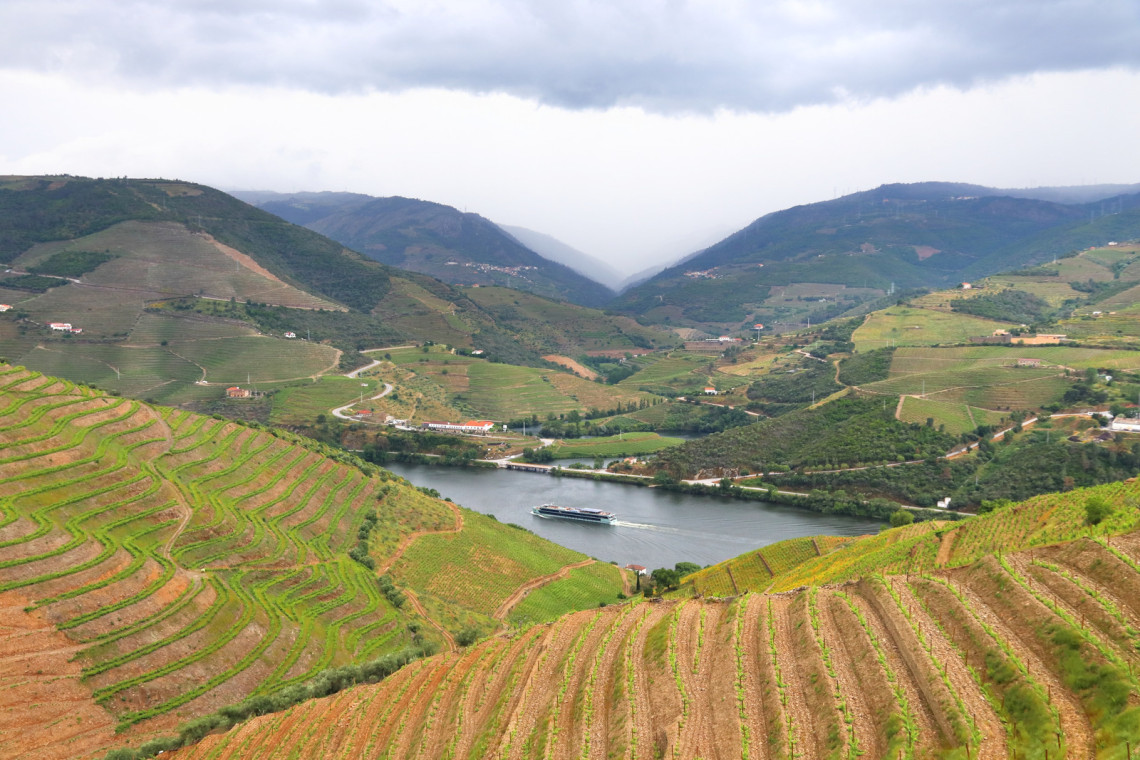 Experience the Thrill of Canyoning in Peneda-Gerês National Park
For thrill-seekers and adventure enthusiasts, canyoning in the Porto area can´t be beaten, especially when it´s done in Portugal´s Peneda-Gerês National Park. Situated in the north of Portugal, the National Park Peneda-Gerês is a popular destination for those who want to experience some truly awe-inspiring natural beauty while also getting the excitement and stroke factor of canyoning!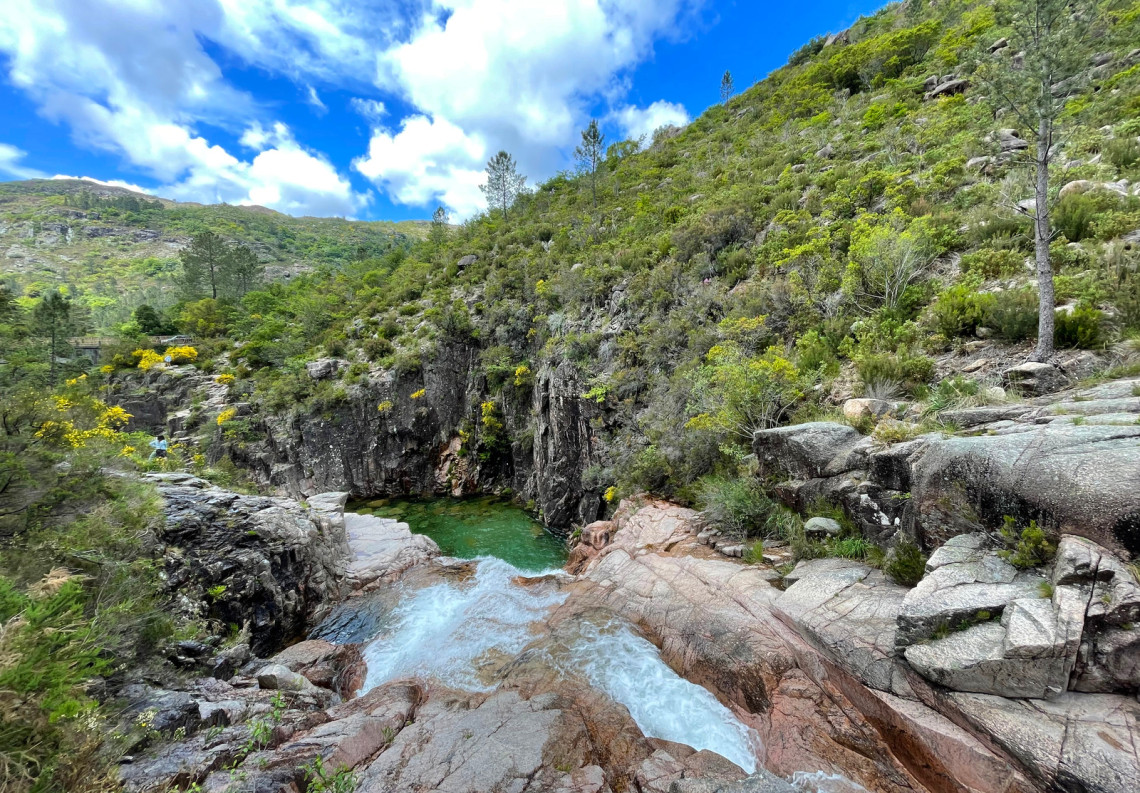 A perfect Porto area activity for those looking for an exciting escape into nature and the fresh outdoor air, your canyoning tour starts at Porto city and then sweeps you away to the fiery, amber-colored hills of Northern Portugal. After being provided with premium canyoning equipment, you'll arrive at the spectacular Peneda-Gerês Adventure Center, which provides you with only the highest-quality facilities.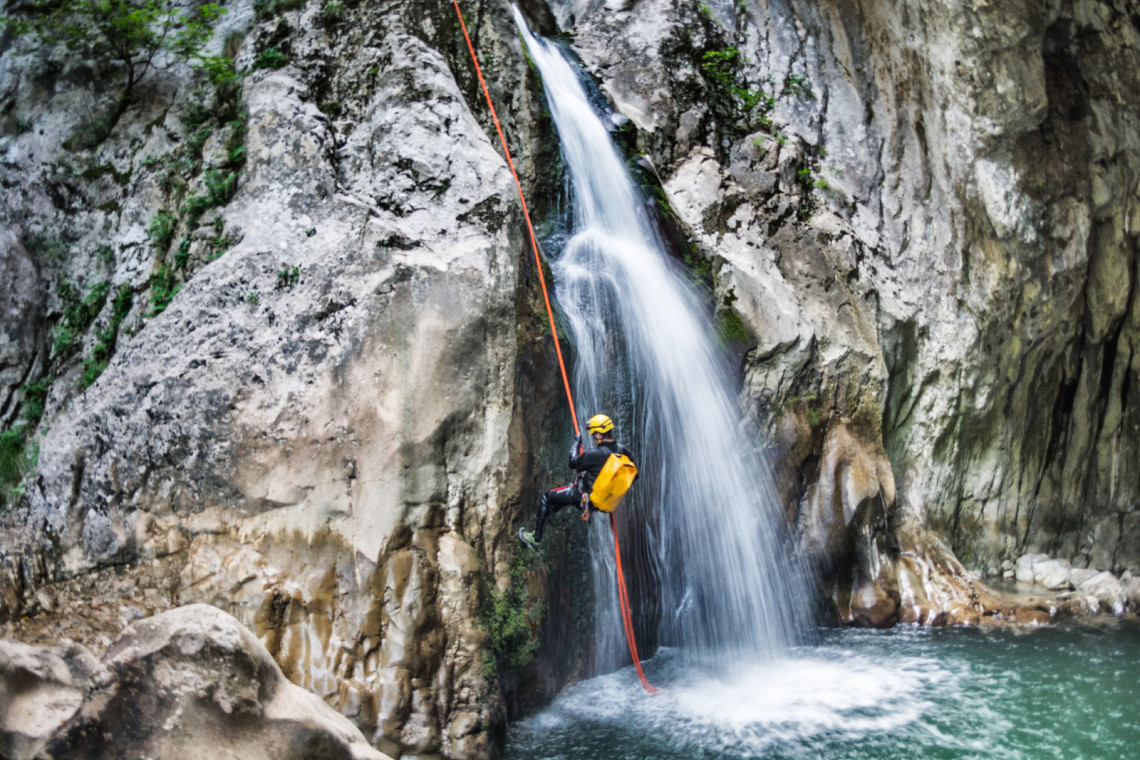 The activity of canyoning itself is enough to be a highlight of your Porto trip, but we at Portugal Getaways always want to ensure that we take your Portugal experiences to the next level. To guarantee that you get the most out of your Porto canyoning adventure, and beyond, our local and certified guides will take you through this amazing region during your entire visit, providing you with only the most unique local insights and unforgettable experiences!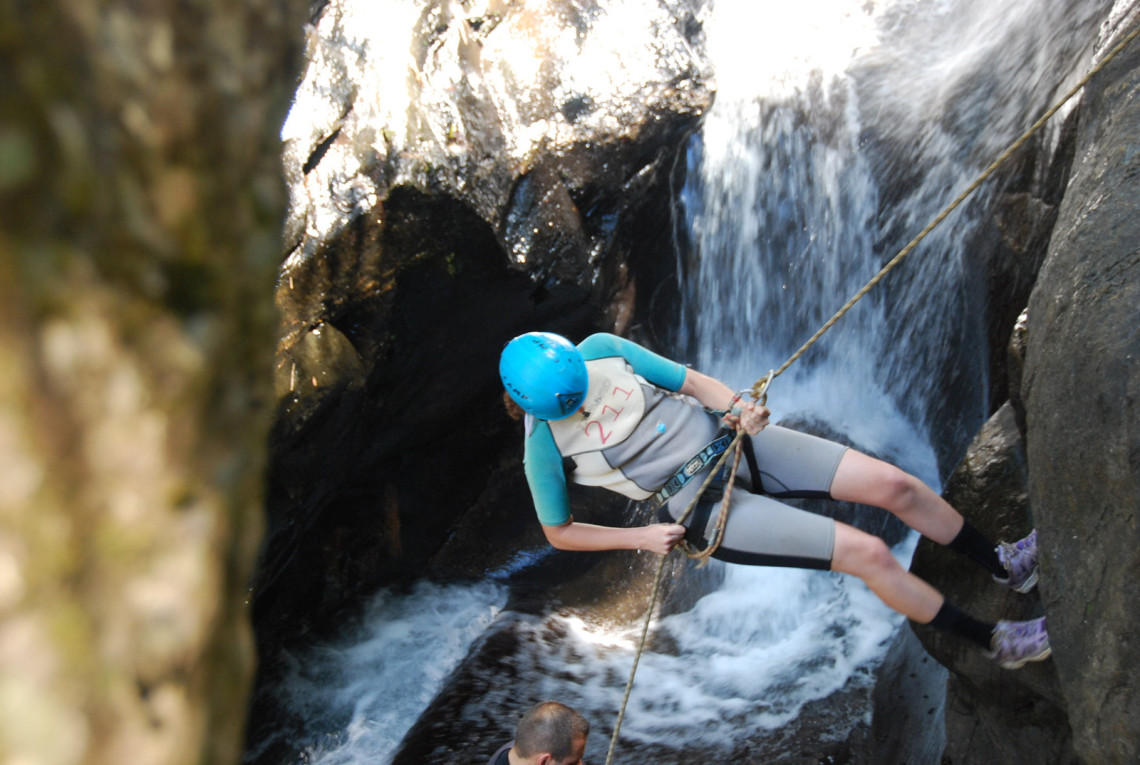 Experience the Adrenaline Rush of a 4x4 Porto Mountain Adventure
If you're looking for the perfect way to explore the Northern Portugal countryside when you go to Porto, then a 4x4 mountain adventure is the ideal choice. With a local driver-guide at your side, you'll be able to stop by more places than you could alone, including roman mines, scenic viewpoints, and ancient villages. Plus, with all transport details taken care of for you thanks to our expert team at Portugal Getaways, all that's left for you to think about and decide is what top Porto activity to do next!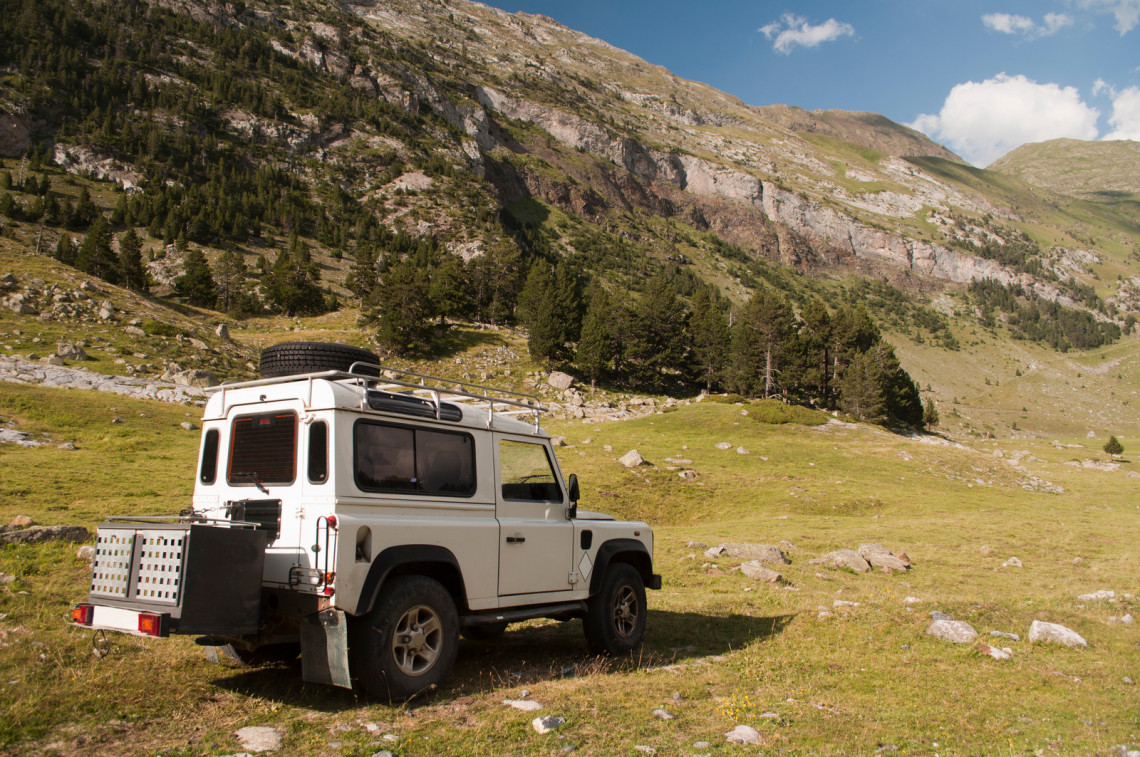 The fact that this exciting adventure takes place amid lush green hills and the stunning Portuguese countryside only serves to make a 4x4 Porto Mountain excursion that much more magical while offering an absolutely thrilling Portugal holiday memory for adventure-seeking travelers.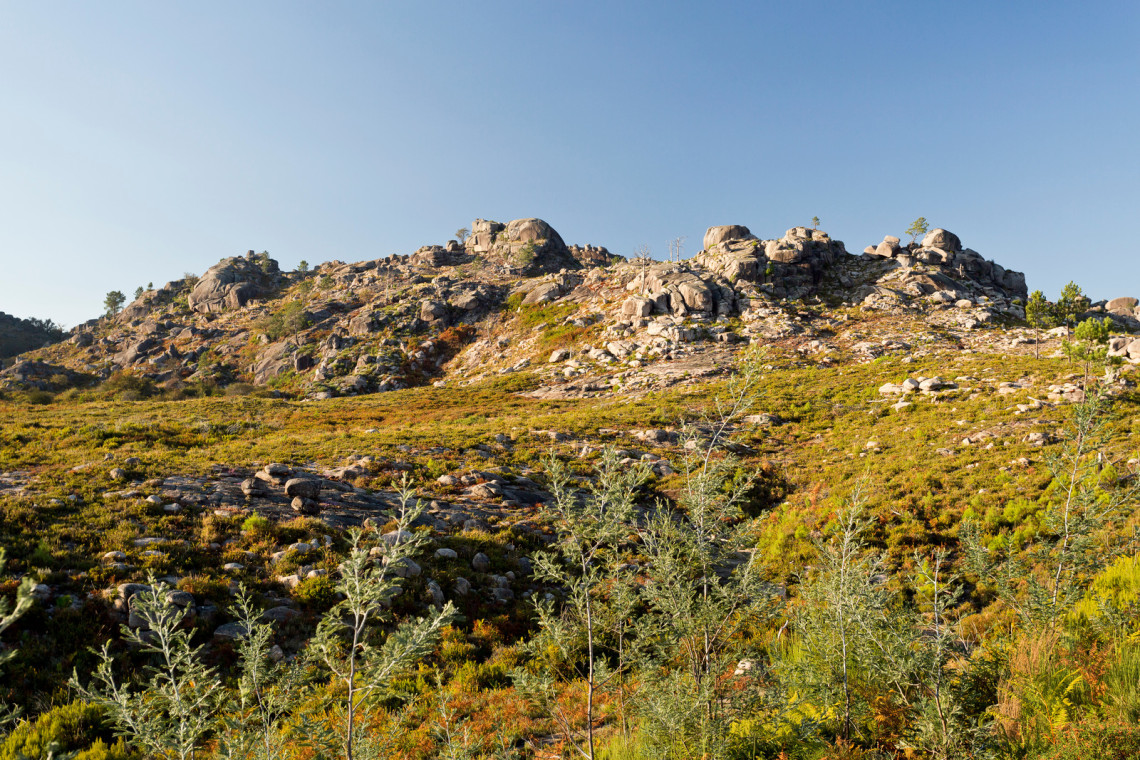 The 4x4 ride is made even more enjoyable thanks to the breathtaking views of the mountains it features as you whiz past them, the wind on your face, and your adrenaline pumping! On top of all that, there are plenty of spots to stop and take pictures en route, or you can simply hold on tight and spend your time admiring the gorgeous scenery. So, if you're looking for an exciting way to explore Portugal's beautiful countryside, a 4x4 Porto mountains excursion is a perfect choice!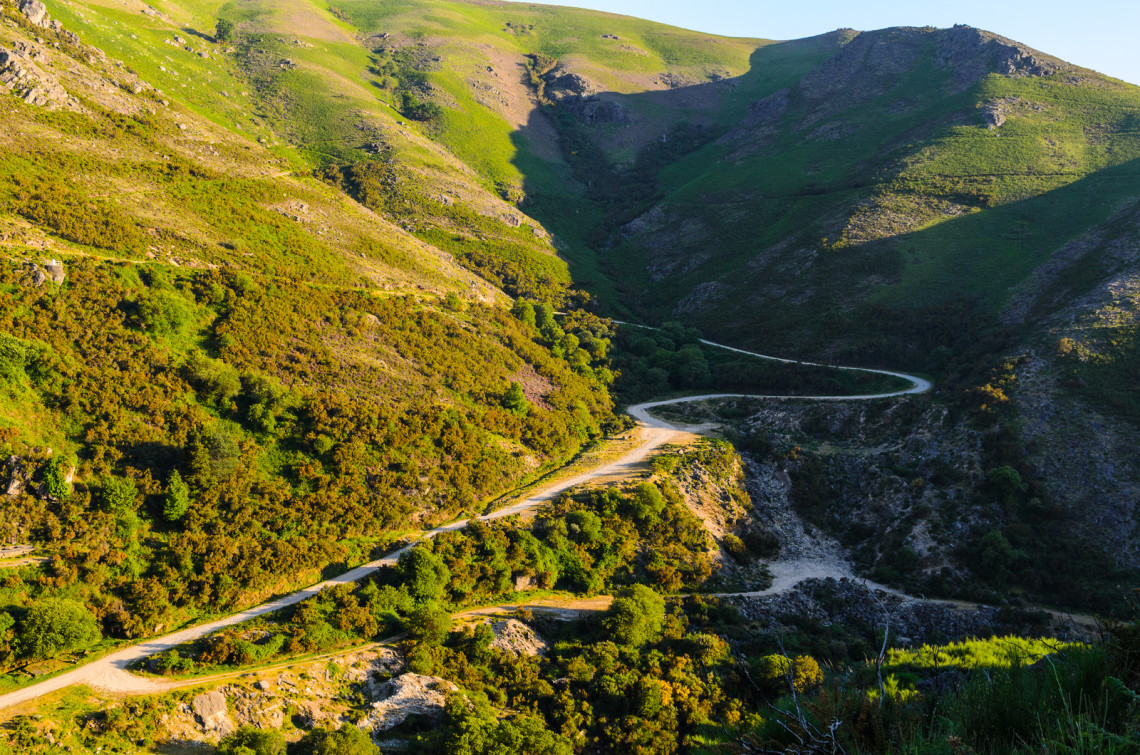 And after all of that 4x4 adventure tour action, you will surely have an appetite demanding to be attended to! So, at the end of your journey, why not relax with some local Porto food and drinks? After all, Portuguese cuisine – especially local Porto food and drink – never disappoints!
Are you already in love with Portugal? Take a look at our stress-free packages that allow you to book your ultimate Portuguese adventure. All our packages are carefully curated by our team of local Portuguese experts so that you don't need to worry about any details - just enjoy your trip!

Experience the Beauty of Porto in an All-Terrain Buggy
Want another exciting adventure to fill your time in Porto during your Portugal holiday? Come and join us on a super fun buggy adventure tour that will take you away from the hustle and bustle of the inner city for a day of exploration in and around the Porto area.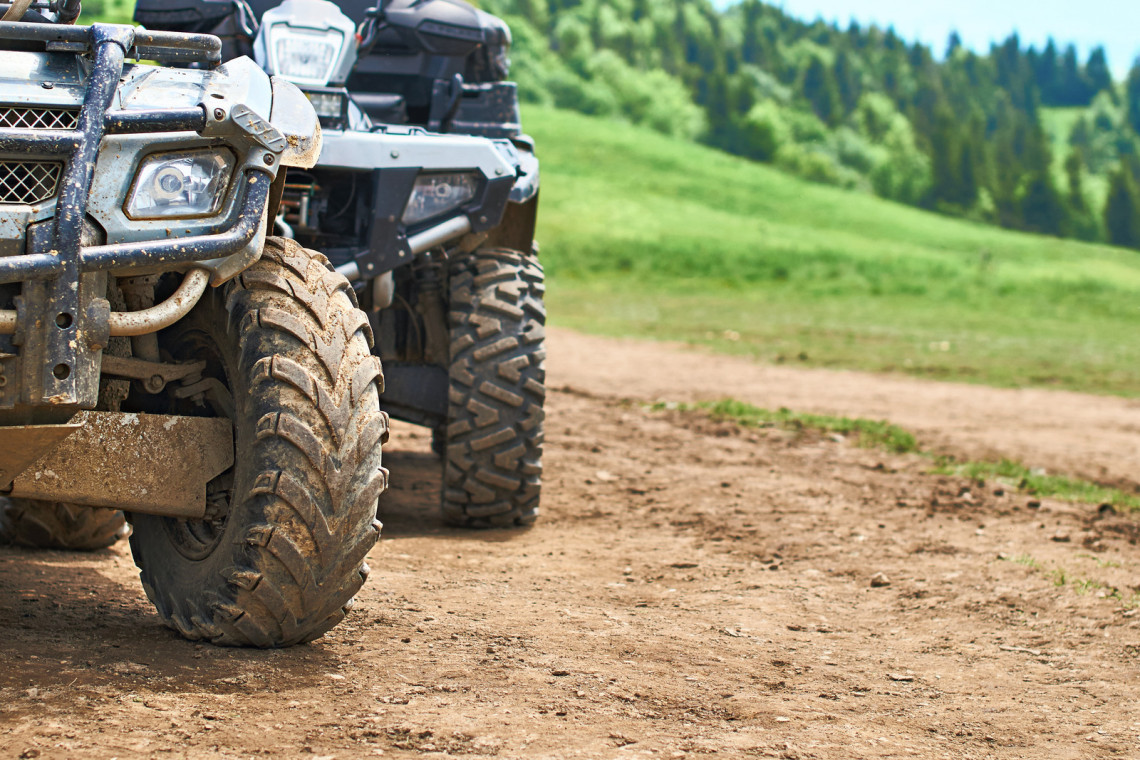 Led by a well-versed tour guide, you'll hop aboard an open buggy and hit the open road, before traversing wild terrain and making various stops along the way. You´ll first explore the winding streets of Porto city, then head off-road as you ride upon some of the most beautiful trails in the surrounding Porto area.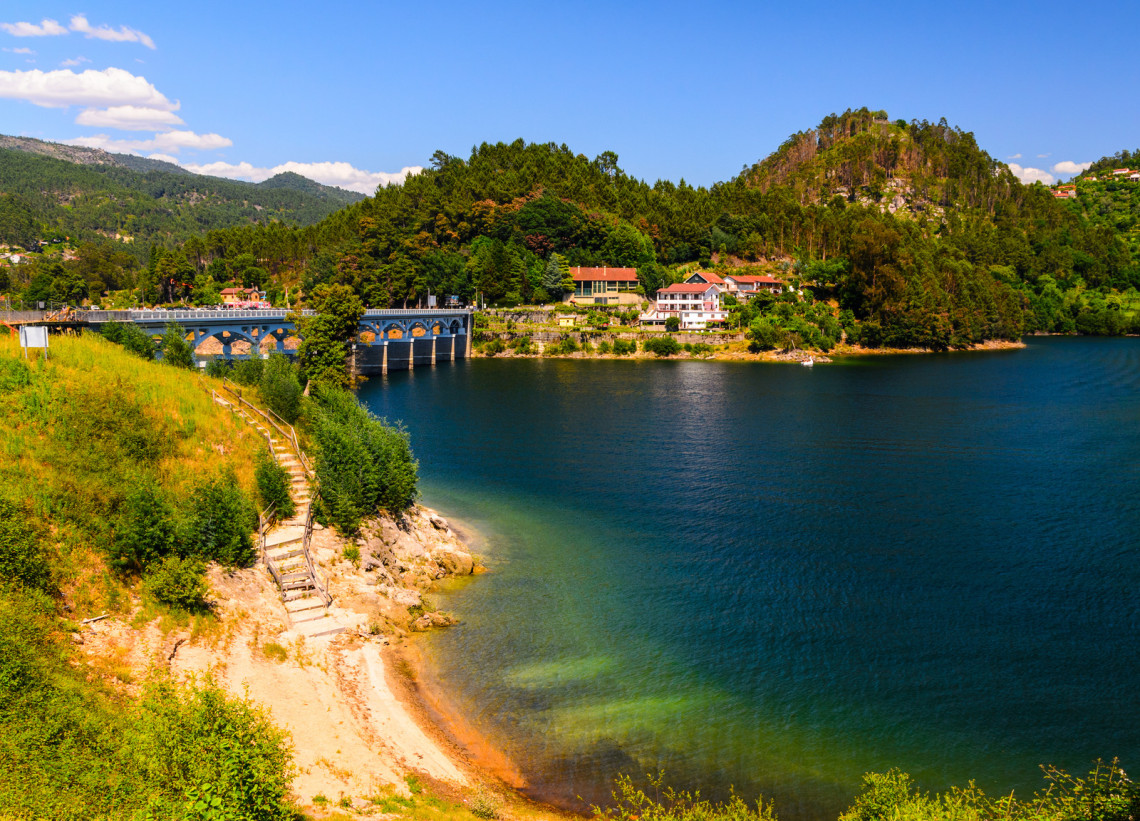 En route, as the wind sweeps across your face and your heart comes to life with the energy of it all, take time to marvel at the gorgeous views of rolling hills and sprawling vineyards passing by – all while feeling a rush of adrenaline as you race along twisting mountain roads. It simply doesn't get more exciting than that!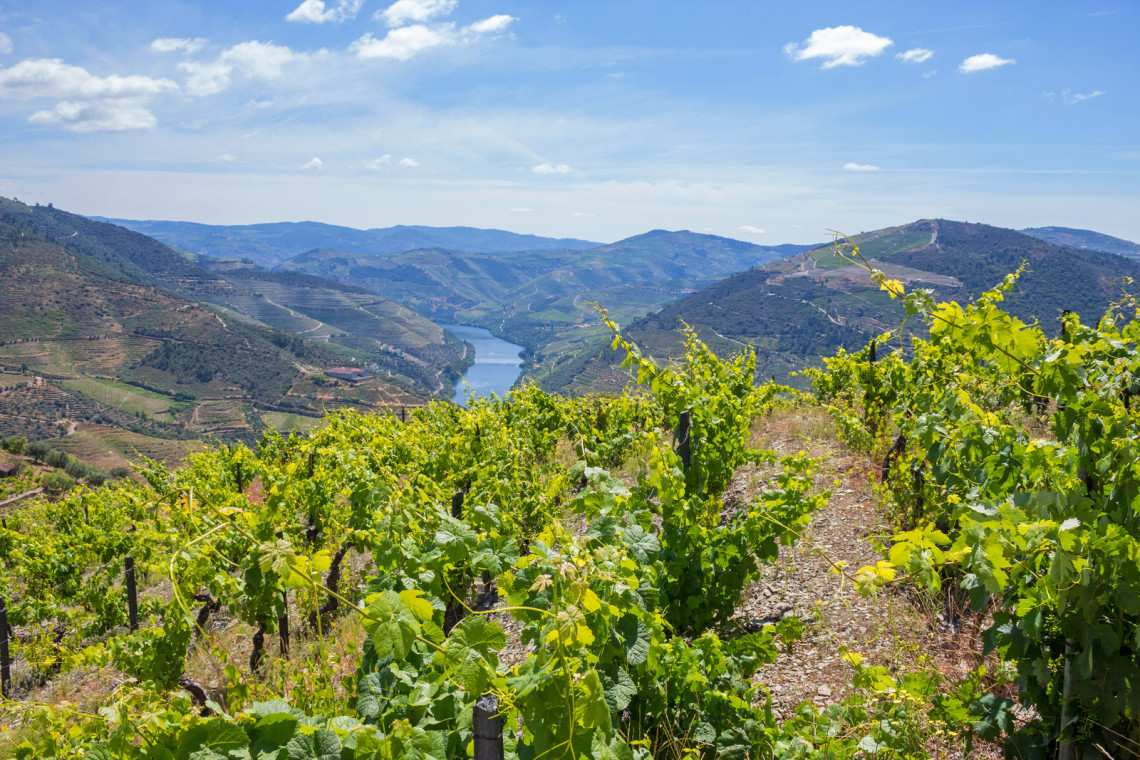 After reading this description of our exciting Portugal Getaways tour, we bet you are packing your bags now to come to discover Portugal's hidden secrets with an adventure buggy tour beyond your wildest dreams! The good news is we are waiting for you, and are here to make that happen! And for the culture buffs out there, you will be glad to know that some of the points of interest you will see along the buggy tour route include the ancient ruins of Castro de Monte Mozinho and the Museu da Broa! So, what are you waiting for? Come visit Porto with us today!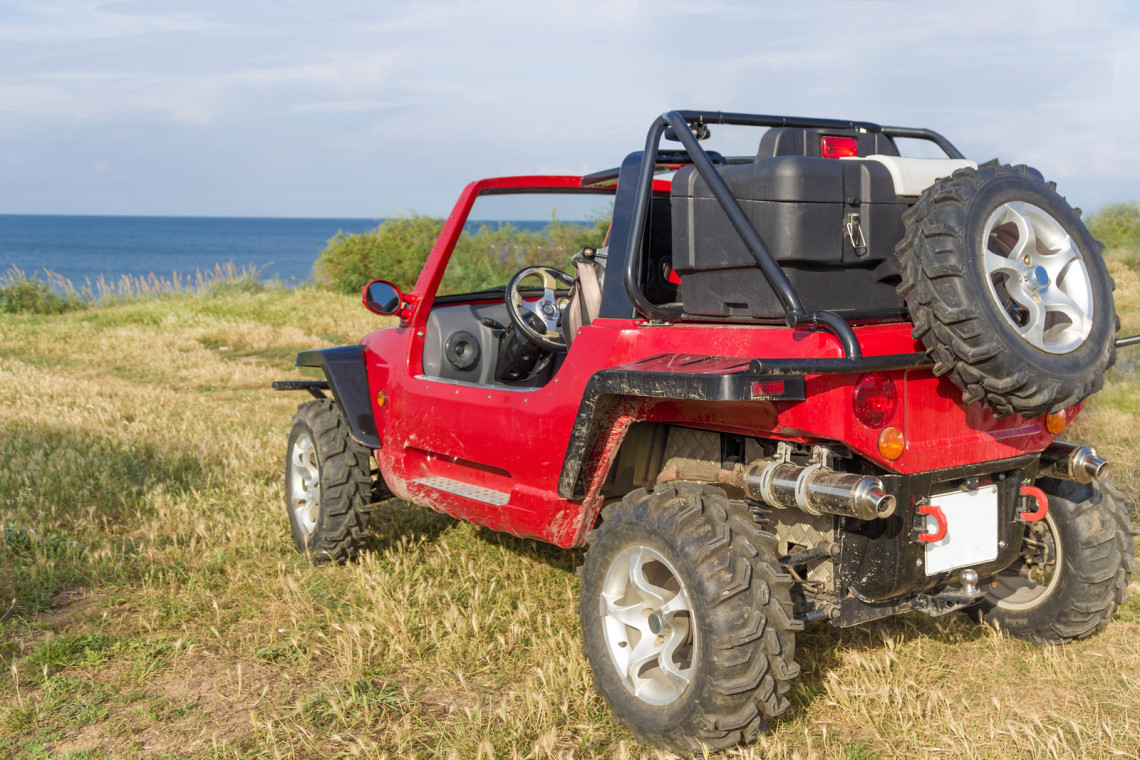 Discover Two Natural Wonders: the Paiva Walkways and Arouca Suspension Bridge
Ready for even more amazing Porto area experiences and stunning natural wonders? We have two of the best Porto area attractions to highlight for you that are can't-miss nature sites: the Paiva Walkways and the Arouca Suspension Bridge, both just a hop, skip, and jump from Porto city!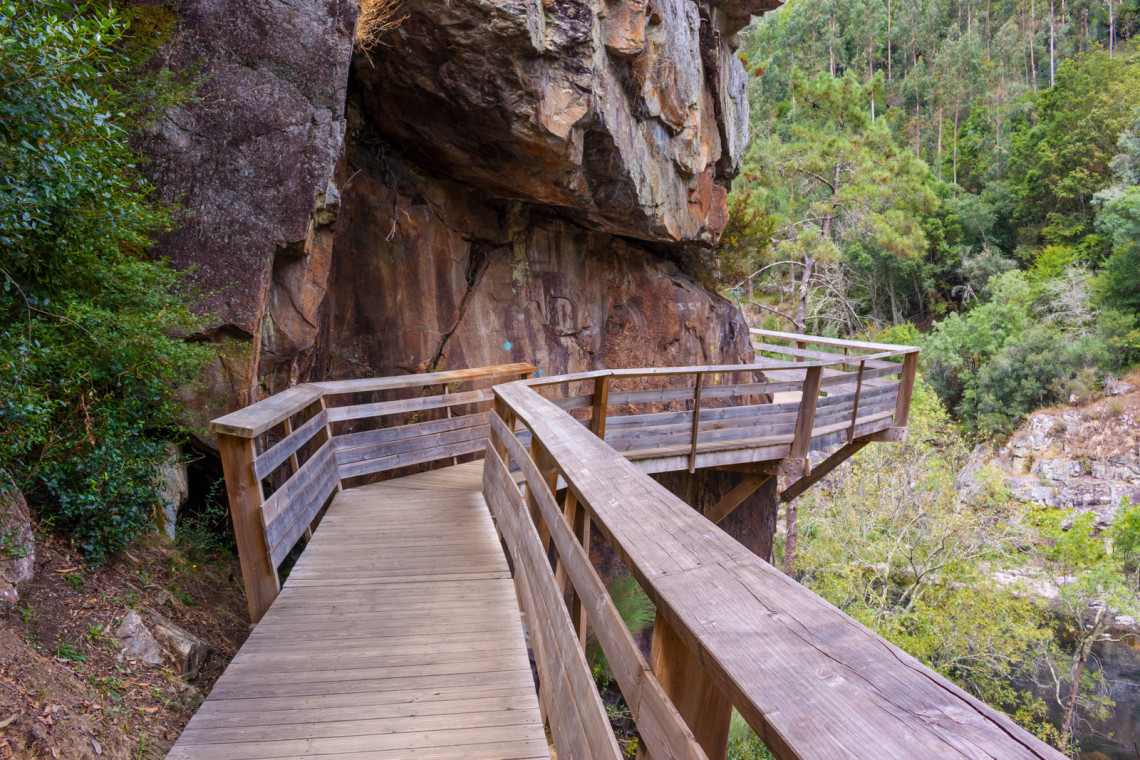 To make the most of your time in Porto, why not see both of these incredible places in one day? It is possible, and we will tell you how! Begin your day departing from the beautiful city of Porto and setting off toward the world-renowned Paiva Walkways and one of the most extraordinary suspension bridges in the world, the Arouca Suspension Bridge.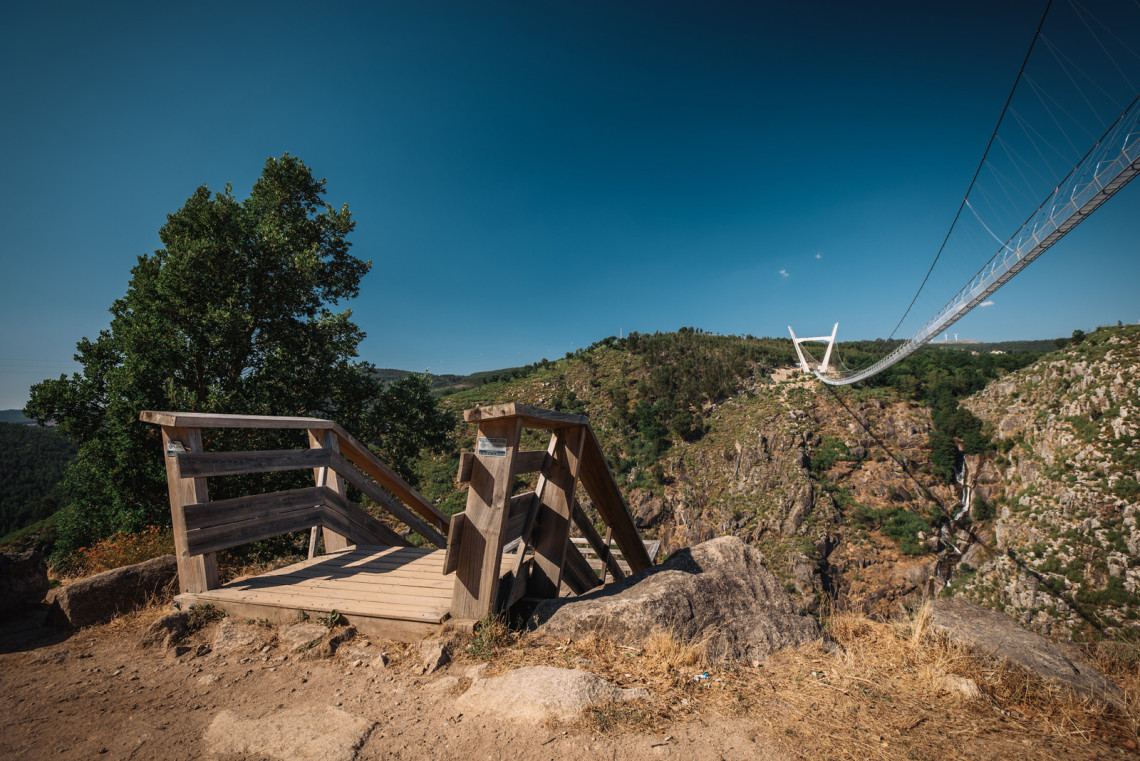 Spanning an incredible 516 meters (1,692 feet) across this incredible valley, and suspended 175 meters (576 feet) high above the stunning Paiva River below, it's no wonder that a trip to Arouca Suspension Bridge is a top pick for travelers heading to the Porto area, simply for the breathtaking views it's towering height affords alone! To make it even more special, the bridge´s suspension grating beneath your feet is made of see-through metal mesh that allows you to see the water rushing – and all the riverside beauty – beneath you as you cross.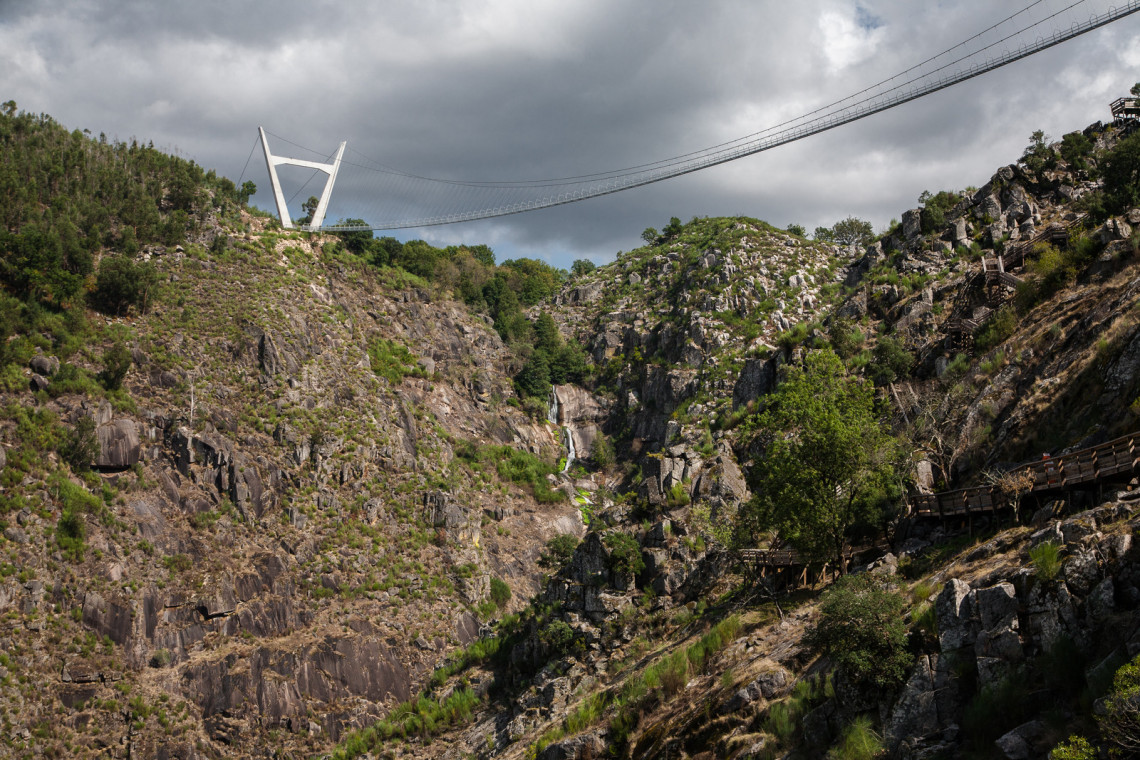 Then, after taking a leisurely stroll along the Paiva Walkway – a World Travel Award locale that was labeled as one of the best adventure tourism attractions across the globe – in which you will journey across eight kilometers that take you through the stunning environment of Arouca Unesco Geopark, you will head back to Porto, heart full and happy. But just one more stop before heading back to Porto must not be missed!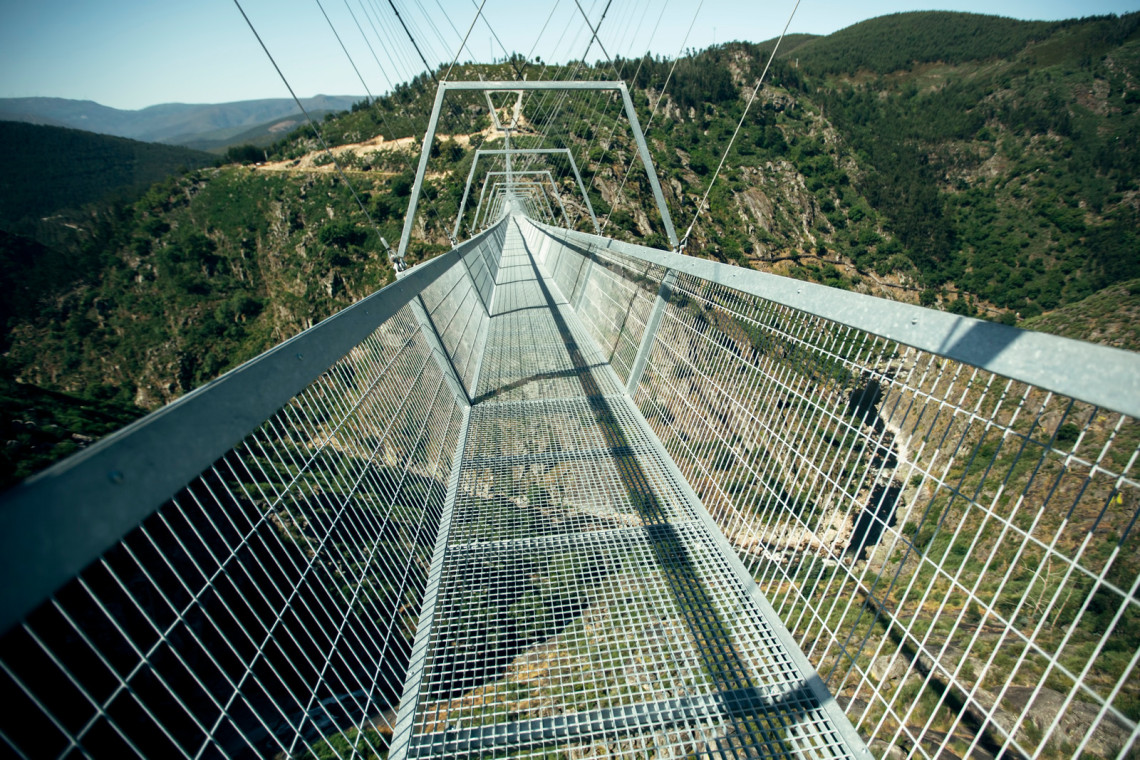 Your final day´s adventure will be a visit to the little countryside town of Arouca for a glimpse of classic Portuguese culture and architecture. This historical village offers visitors an interesting insight into traditional life in Portugal over the years, with its centuries-old buildings showcasing distinct Portuguese architectural styles as well.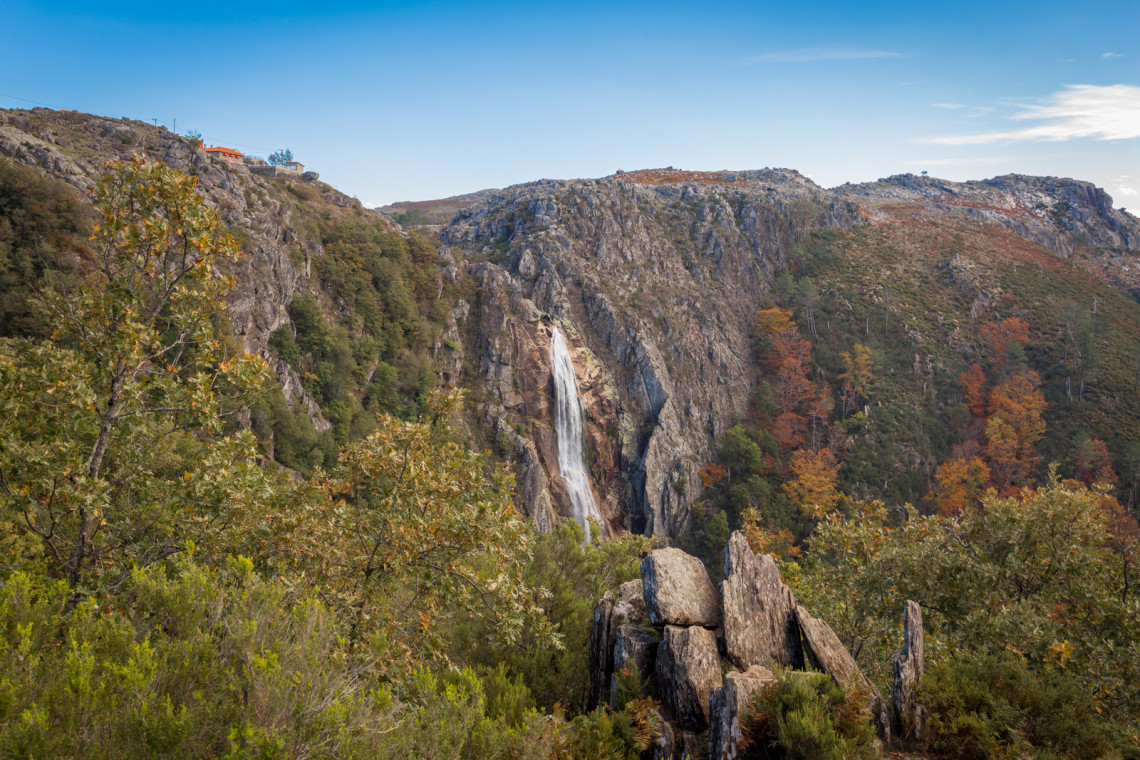 It is hard to capture the experience in words alone but suffice it to say, Arouca Village is truly a sight to behold. Imagine strolling down picturesque cobblestone streets, past charming cafes and enchanting churches that stand in tribute to the nation's history, all while being on holiday in Portugal! It doesn't get much better than that!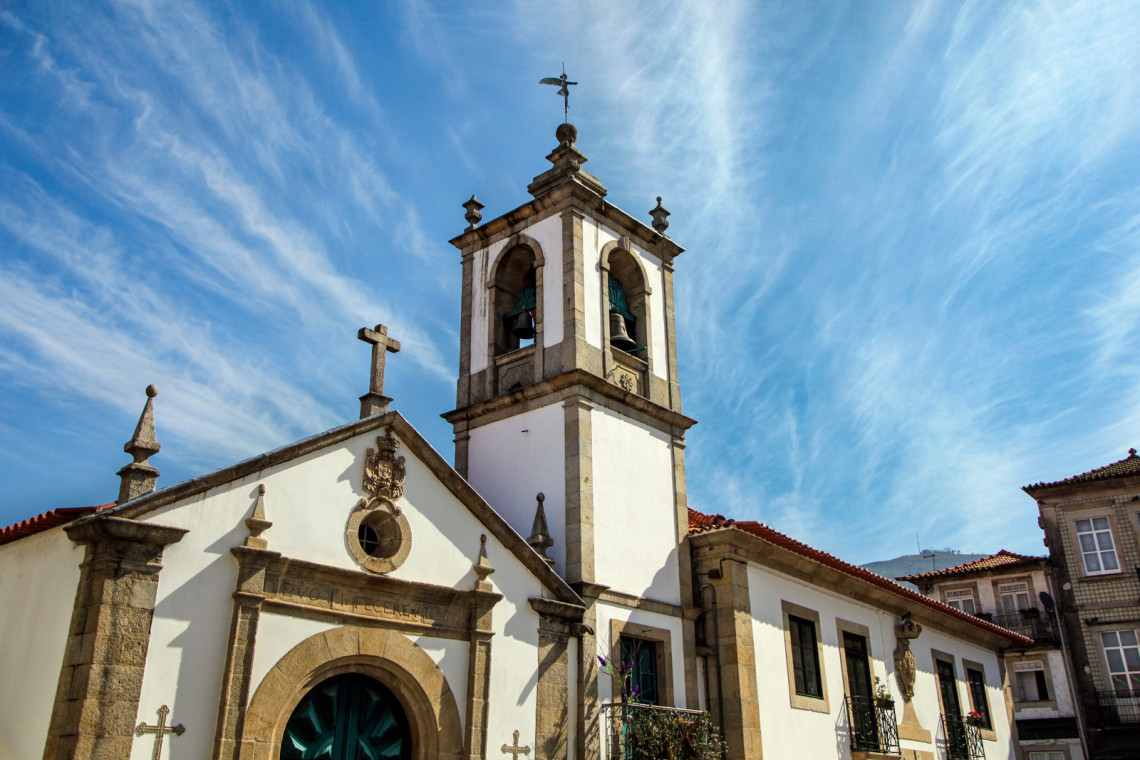 This chance to get off the beaten path and explore another side of Portugal is not one to be missed. After experiencing this special village, it is finally time to drive back to Porto to spend the night in one of Portugal's most famous cities. We will say it one more time, just because we feel so passionate about it: Be sure you don't miss out on this opportunity to explore both these rural areas, which are all too often bypassed by tourists!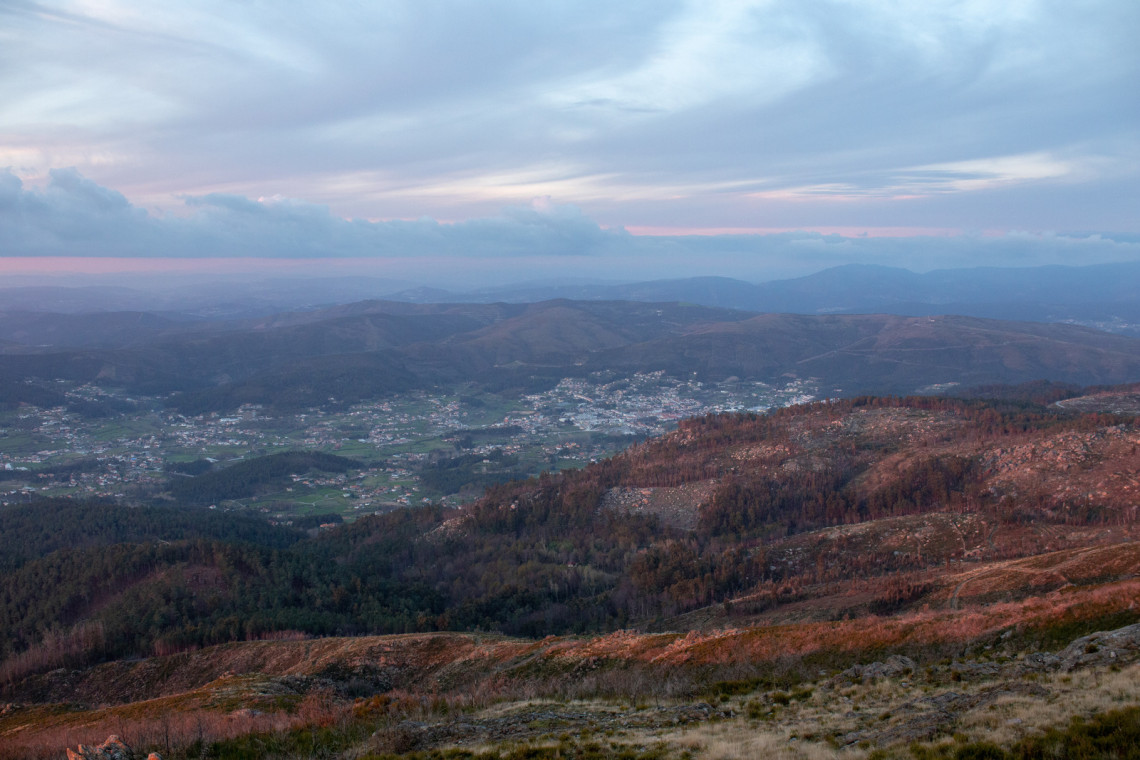 Capture Magical Moments in Porto City with a Photography Tour
This is your official invitation to come and explore the beautiful streets of Porto, Portugal on a tour guided by a professional photographer! These professional photography tours are perfect for capturing all the stunning sights of this quaint and charming city, complete with an expert guide to help steer you in the right direction and offer all kinds of professional insights and inspiration.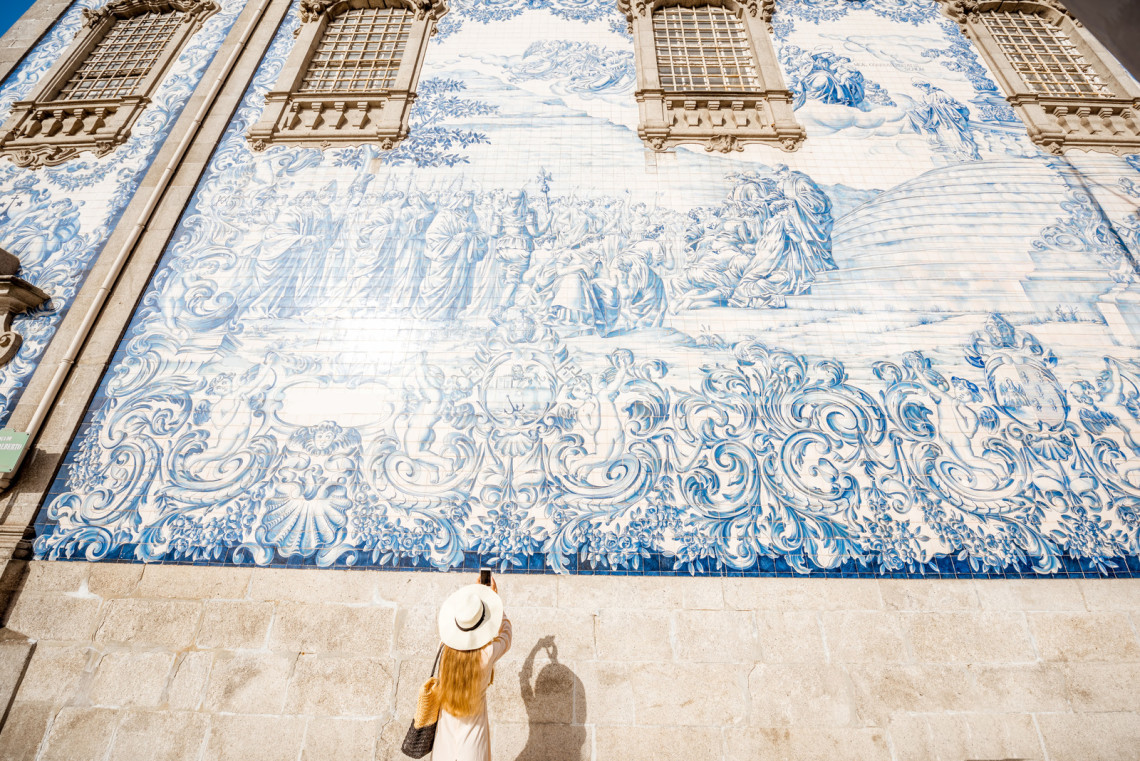 From visiting breathtaking viewpoints to admiring colorful street art, our Portugal Getaways tour will make sure you are taken not just to the most popular Porto sites, but that you are also introduced to some of Porto city´s hidden gems that are definitely worth seeing as well. Your professional Porto photographer will lead the way and capture photos of you en route, so you can have beautiful moments – featuring you as the star – to keep and cherish forever!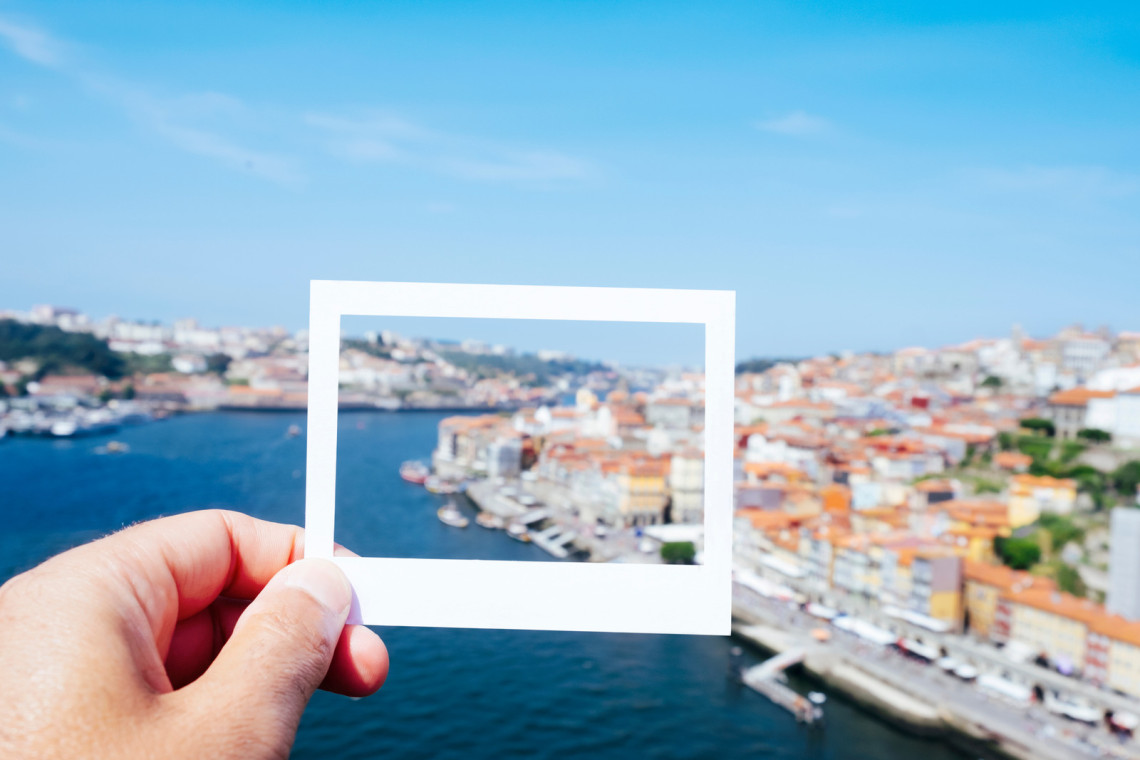 Now, you will have absolute proof that you were indeed in Porto, Portugal, and it wasn´t just a magical dream! Are you convinced? Of course, you are! Now, come and enjoy yourself as you visit Porto while capturing all its beauty in incredible pictures!
Tour the Fascinating Museums of Porto, Portugal
As we have said before, and we will keep saying: Porto, Portugal is a vibrant city filled with an abundance of rich culture and history. Adding a visit to the museums in Porto city during your Portugal holiday is an excellent way to learn about the Porto area and soak up some of its alluring atmosphere.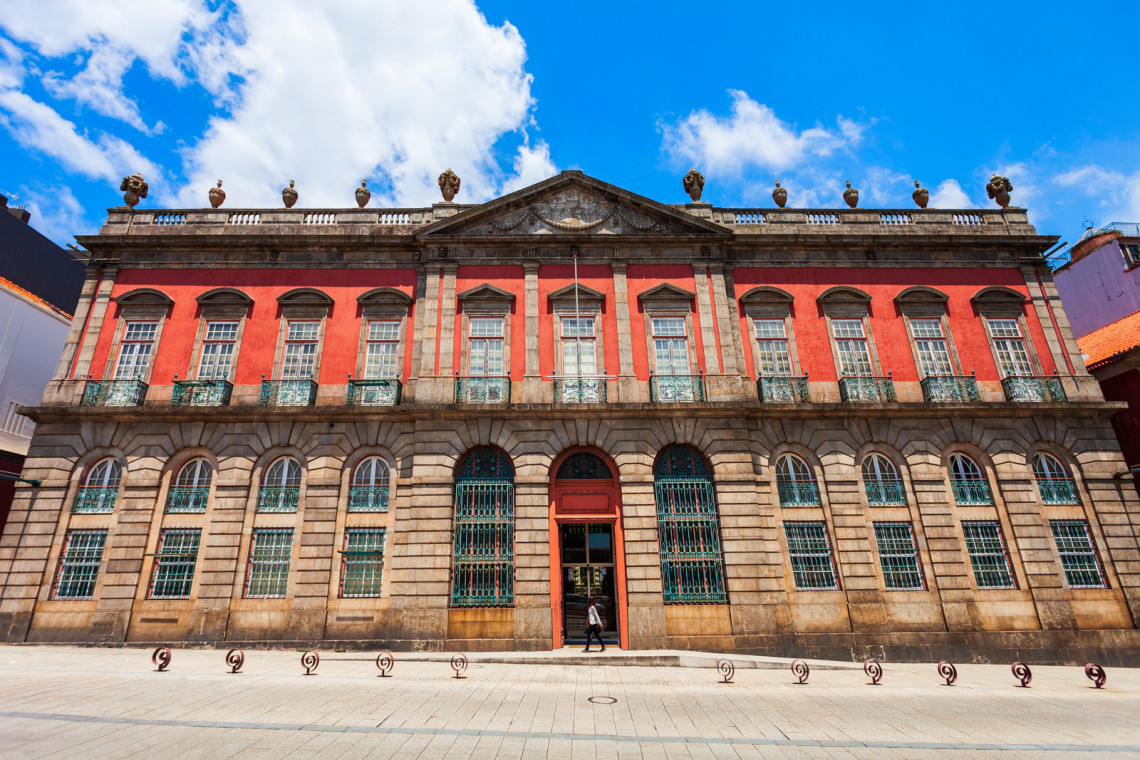 Whether you're keenly interested in art or history, or simply are fascinated by the idea of learning about a new and exciting culture, there's a museum that will be a magical match for everyone in Porto. For example, you can visit the Natural History & Science Museum of Porto to learn more about the local wildlife, or take a stroll around the Clérigos Tower which was built during the 18th century.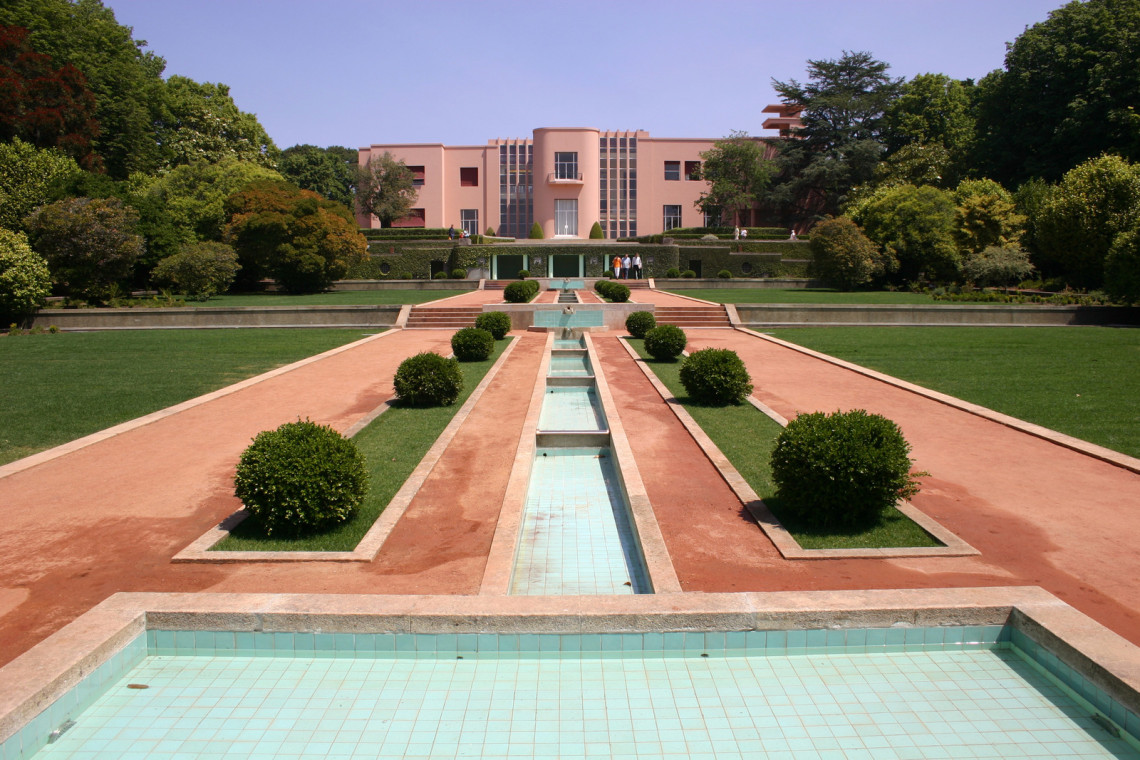 You can also head over to Serralves Contemporary Art Museum and Garden to marvel at its stunning architecture and art pieces. And while you are museum-hopping and perusing all the magic that makes Porto so special, make sure you don't miss out on a visit to the Casa da Música, an innovative building that hosts various music events throughout the year in Porto city! With so much to see, your Porto museum exploration will be an unforgettable experience indeed, no matter what subject matter most floats your boat!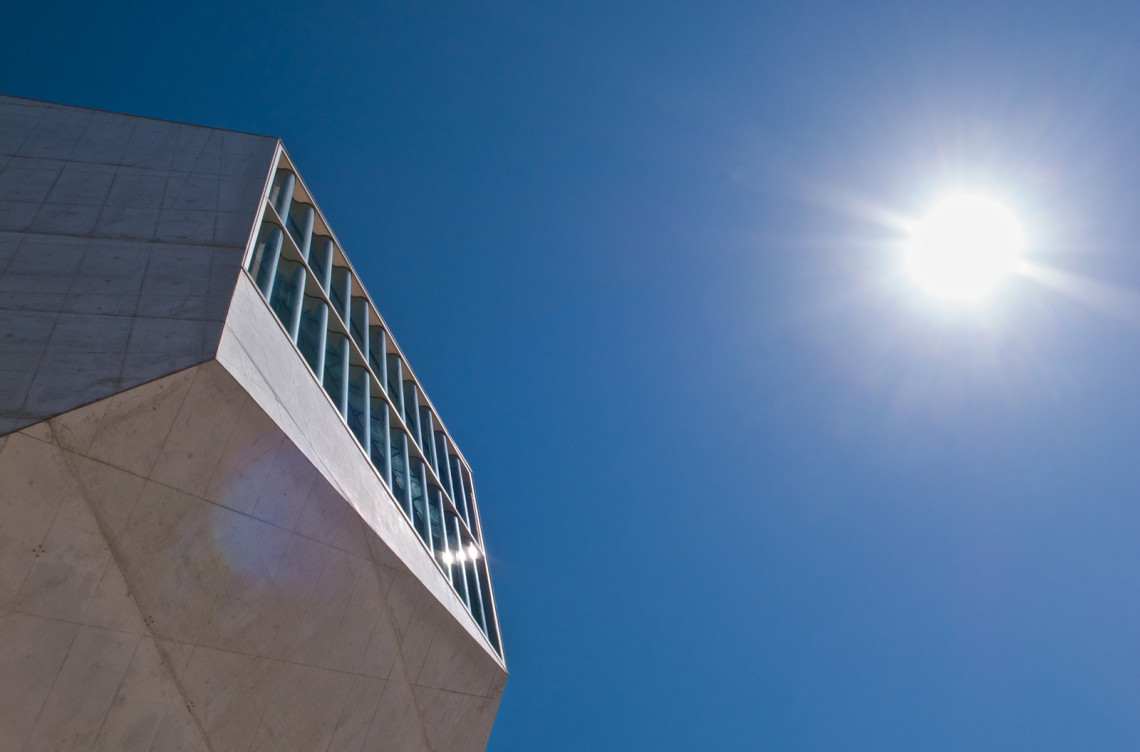 Indulge in a Delicious Portuguese Dinner and Enjoy a Fado Tour in Porto City
Wondering how to best take in the beauty of Oporto, Portugal while also experiencing the depth and richness of the fascinating Portuguese culture? The best way to do just that is through a unique Porto tour that lets you experience its culture and social context, while also delighting your senses at the same time.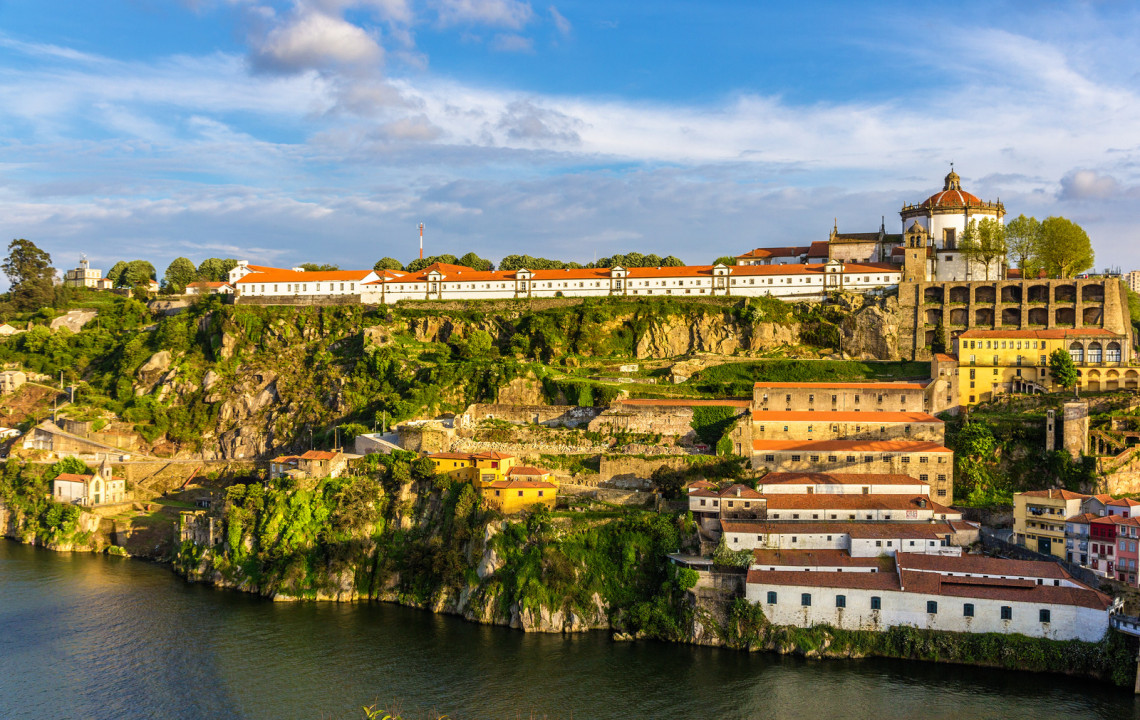 Begin this all-encompassing Porto culture immersion adventure at Boavista Avenue, a Porto area known for its remarkable architecture, most notable of which is the iconic Casa da Música. As you are on your way, don´t forget to take time to stop and get a look at the stunning city panorama provided from Serra do Pilar Monastery viewpoint, where you can see the splendid lights of Oporto illuminating the iconic Douro River and its famed bridges.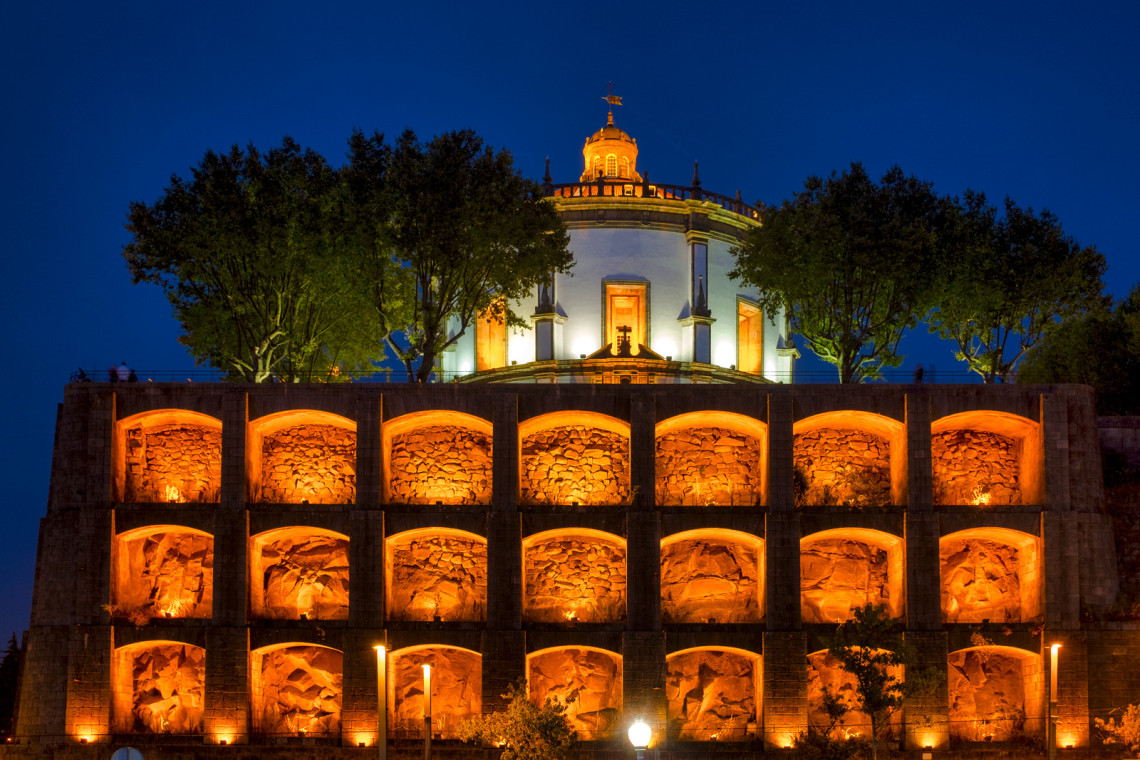 When dinner time arrives, you will have your pick among a wide array of Porto cafes and restaurants, where you can look forward to enjoying traditional cuisine paired with live music. The best option is to frequent a local restaurant in Porto where you'll get to witness live and authentic fado performances up close. There is nothing like feeling the emotion in the singing of this unique musical genre as it touches on deeply personal topics like love and longing.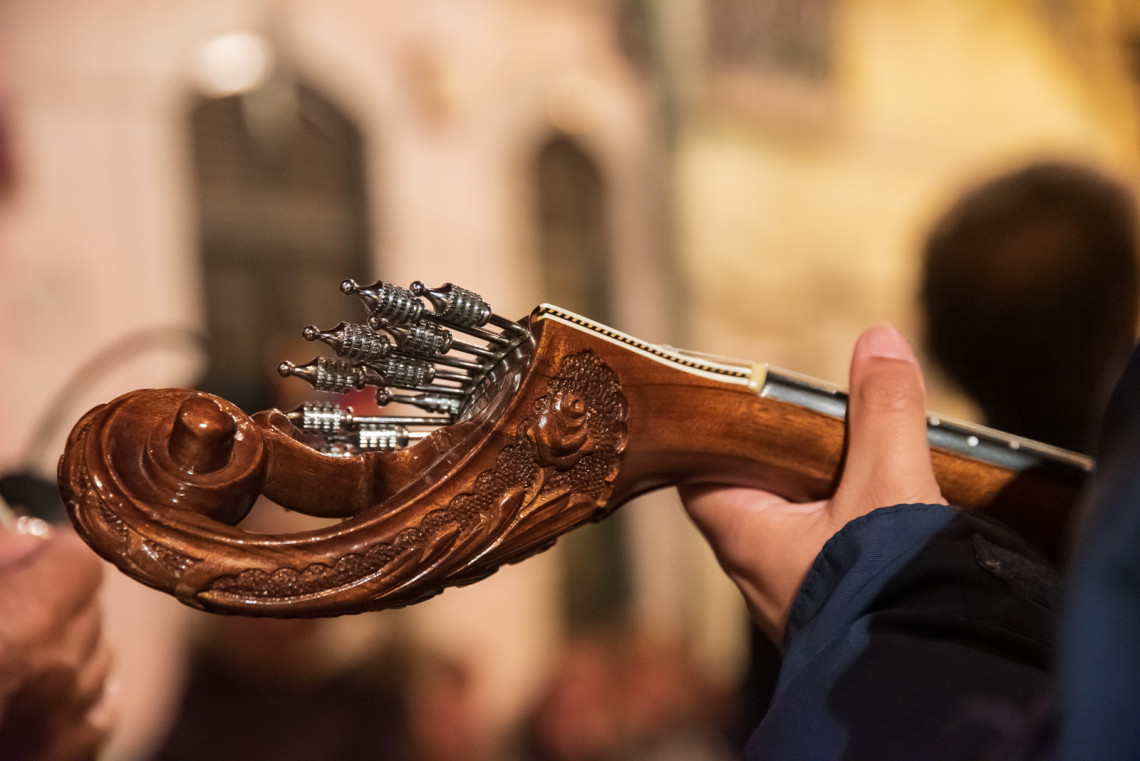 As you make your way back to your hotel, take one last opportunity to admire Oporto's streetscapes during nightfall as you stroll. Without a doubt, after such a day and night like this, Porto will have stolen your heart completely.
Get a Literal Taste of Porto Via Its Delicious Wines and Mouthwatering Cuisine
If you're looking for an authentic experience in Porto, you should definitely consider taking a Porto food and wine tour. Porto city has a rich and diverse culinary heritage that dates back centuries. The city's cuisine features unique flavors that are heavily influenced by its rich history and culture, with its signature dishes incorporating traditional ingredients such as pork, smoked fish, locally-grown vegetables, and fruits.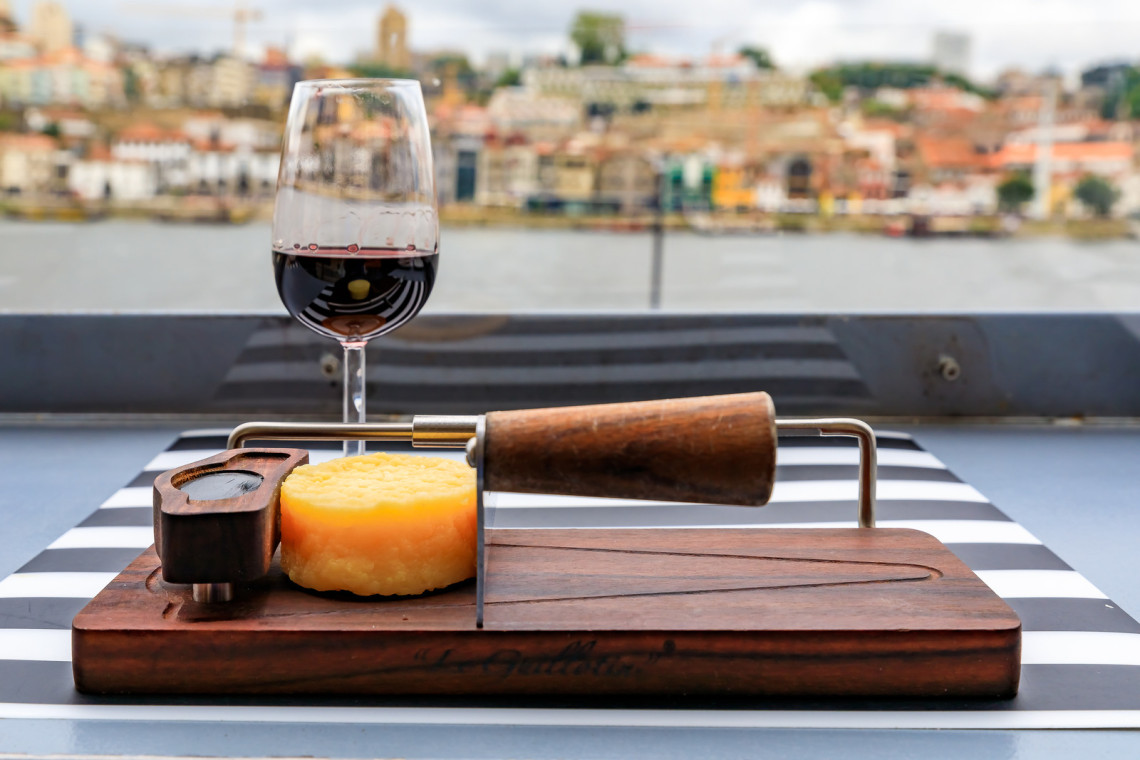 Typical dishes found in Porto never fail to awe diners during their Portugal holiday, with favorites such as Bacalhau com Natas (salted cod with cream) and Caldo Verde (kale soup) being widely popular in the region. But perhaps the signature dish that stands out the most in Porto, Portugal is the iconic francesinha.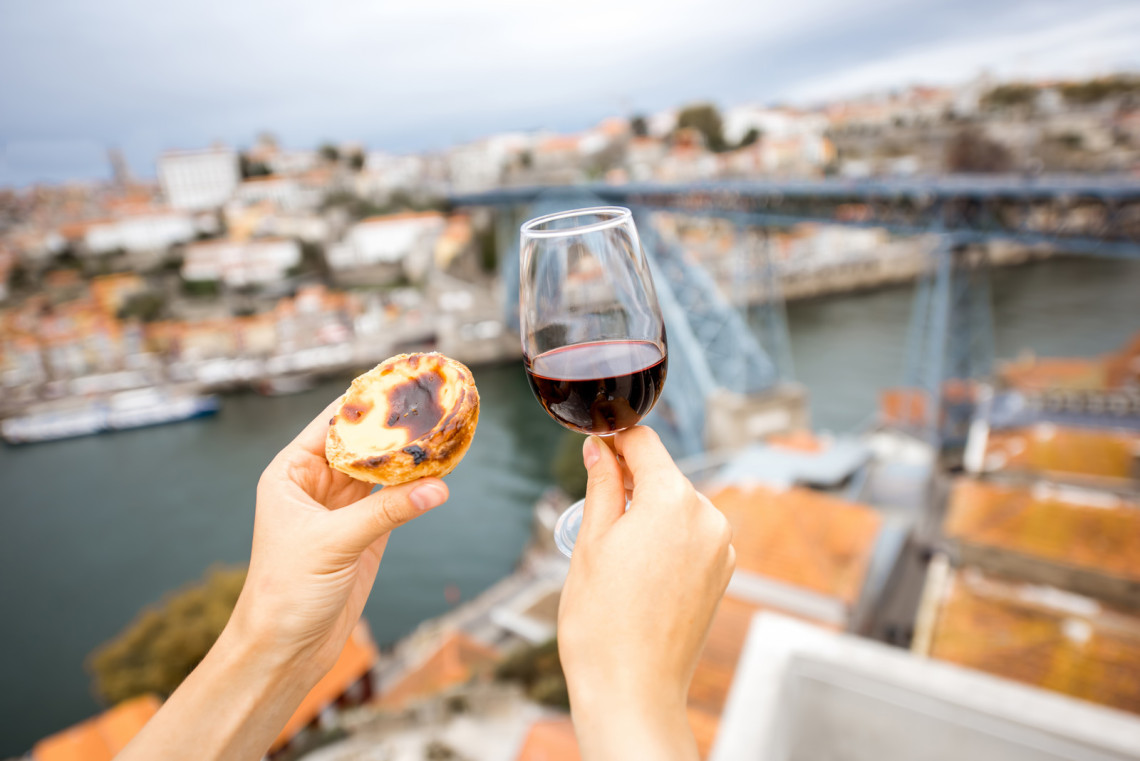 Francesinha is a popular Portuguese sandwich that consists of toasted bread piled high with steak, ham, sausage, and melted cheese topped with an egg and a spicy tomato sauce. Add a side of either chips or salad and a cold beer, and you have a truly delicious – and authentic – Porto foodie experience.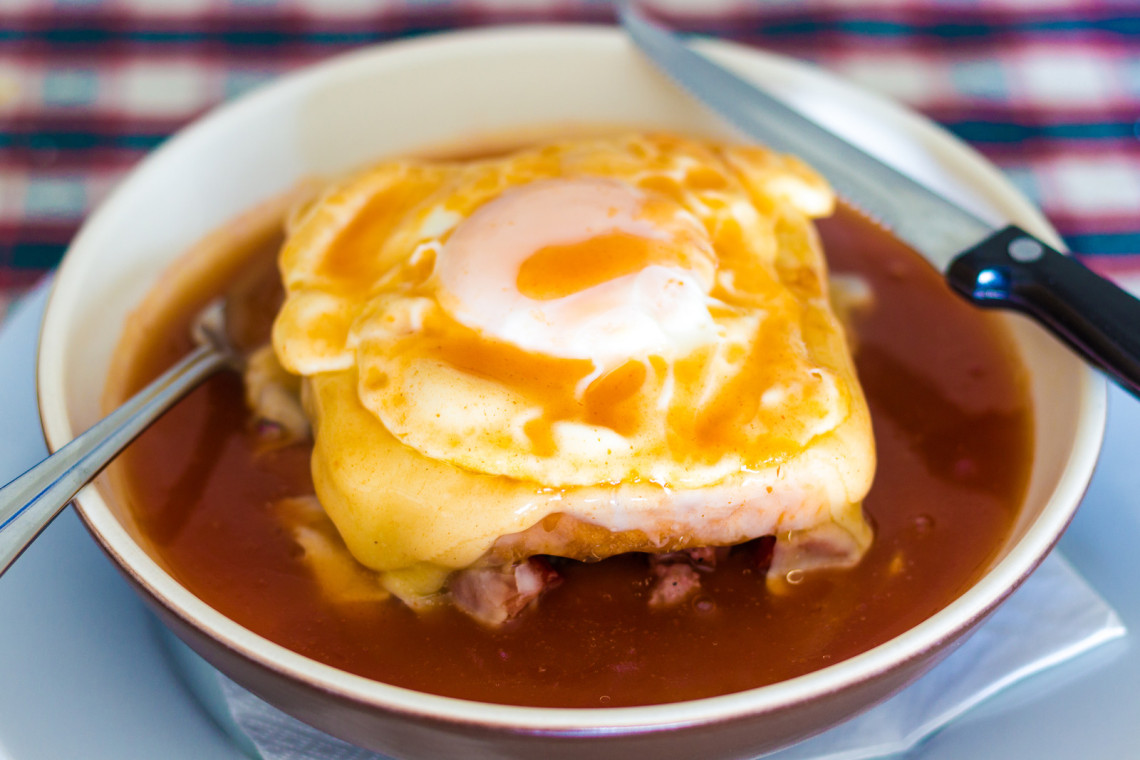 We recommend taking a Porto food and wine tour, as it is this type of tour that gives visitors the unique – and tasty – opportunity to explore the city's culture and cuisine like no other. You'll get a chance to sample local delicacies that have been part of the city's culinary heritage for generations, as well as sip delicious regional wines and savor traditional sweets.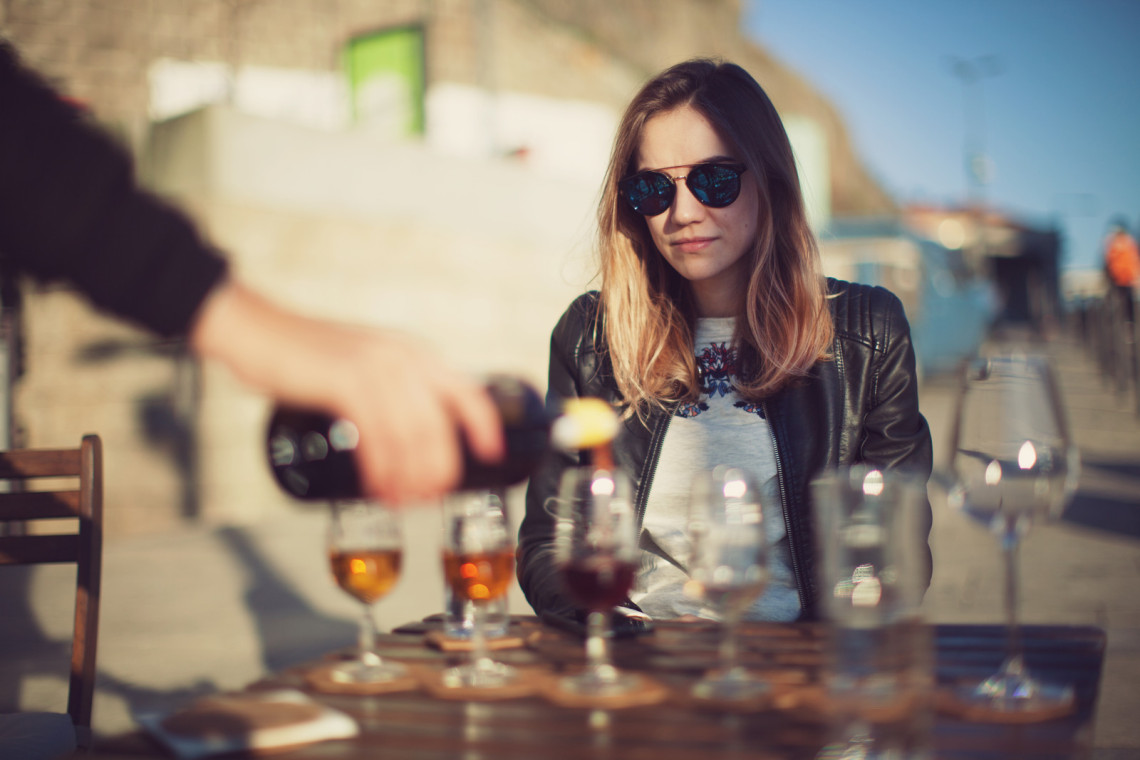 On a Porto food and wine tour, you'll also benefit from the expert knowledge of your guide, who will show you some of Porto's best food spots, such as family-run restaurants, unique cafes, and traditional wineries, each of which will offer fascinating insight into local life that you won't find anywhere else!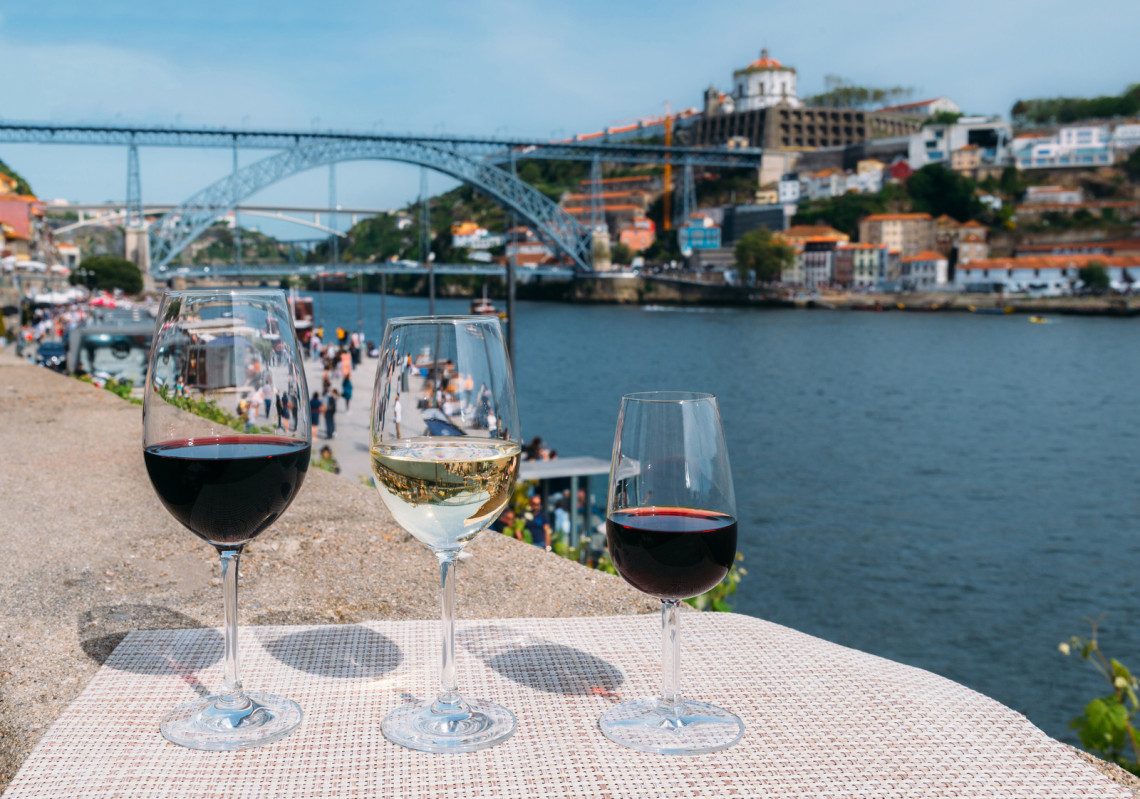 Porto, Portugal Is a Perfect City Pick for Any Type of Traveler
As you can see, traveling to Porto in Portugal offers visitors countless experiences to choose among that can fulfill any type of traveler. From unique food to vibrant nightlife, even beautiful landscapes, and more, there is something for everyone to enjoy in this diverse Portugal city. Whether you're looking for a romantic getaway or an adrenaline-filled escape, Porto has everything you need to make your Portugal trip truly unforgettable.
Explore Portugal Your Way: Customizable, Tailor-Made Trips for Your Dream Adventure!
If you're looking to explore Portugal at your own pace, we have got you covered. Our team of specialists will work with you to create a custom-made trip that suits your preferences and budget. Whether you want to indulge in the local cuisine, explore the historic cities, or soak up the sun on beautiful beaches, our tailor-made packages offer the flexibility and freedom to discover the highlights of Portugal at your own pace. So why wait? Contact us today and let us help you plan an unforgettable trip to Portugal!