Discover the Historical and Artistic Architecture of Porto, Portugal
Porto, Portugal is an incredibly artistic and architecturally rich city with a centuries-old history. The city of Porto is known for its Baroque, neoclassical, and modernist architectural styles that fill the streets and buildings throughout the city. Its artistic heritage was recognized by UNESCO as a World Heritage Site in 1996. Porto's architectural style heavily reflects its past as it contains many historical monuments and traditional structures from its medieval period.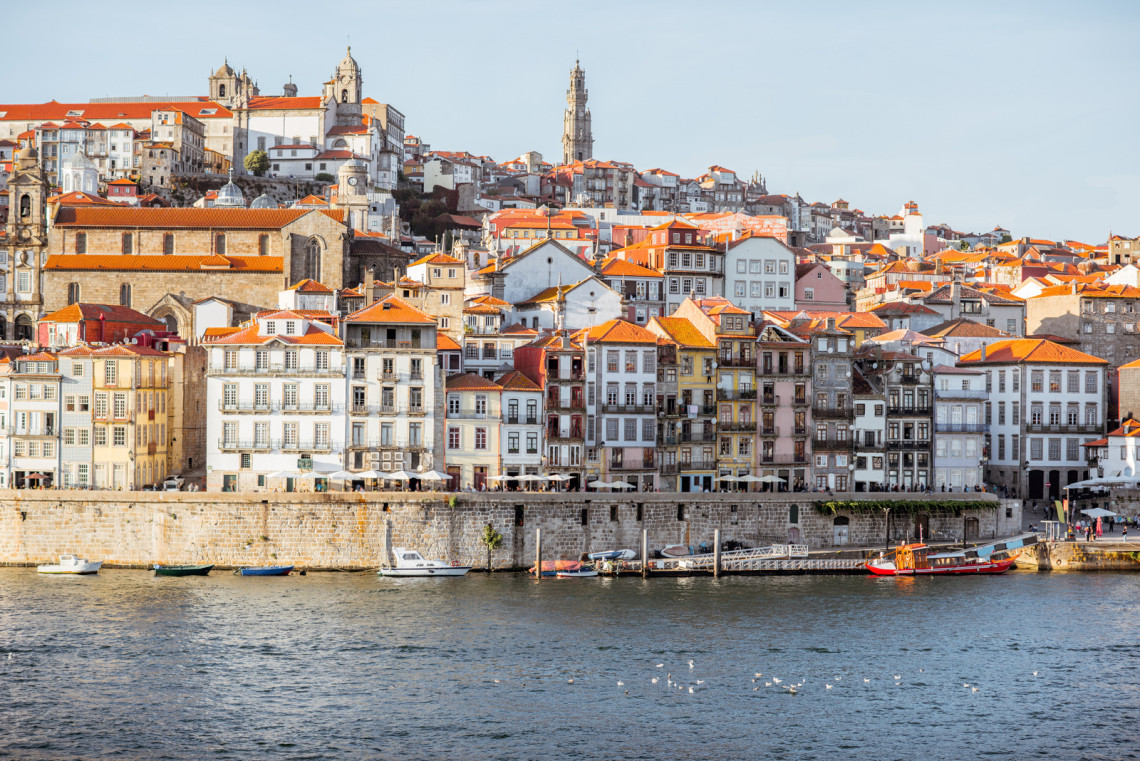 If you're looking for a truly unique and unforgettable holiday experience, the magical city of Porto is a perfect choice. Here at Portugal Getaways we offer travel packages and deals to Porto, so you can explore the city's incredible architecture and stunning heritage sites. Take a look at our amazing travel deals and let us help you plan your dream getaway!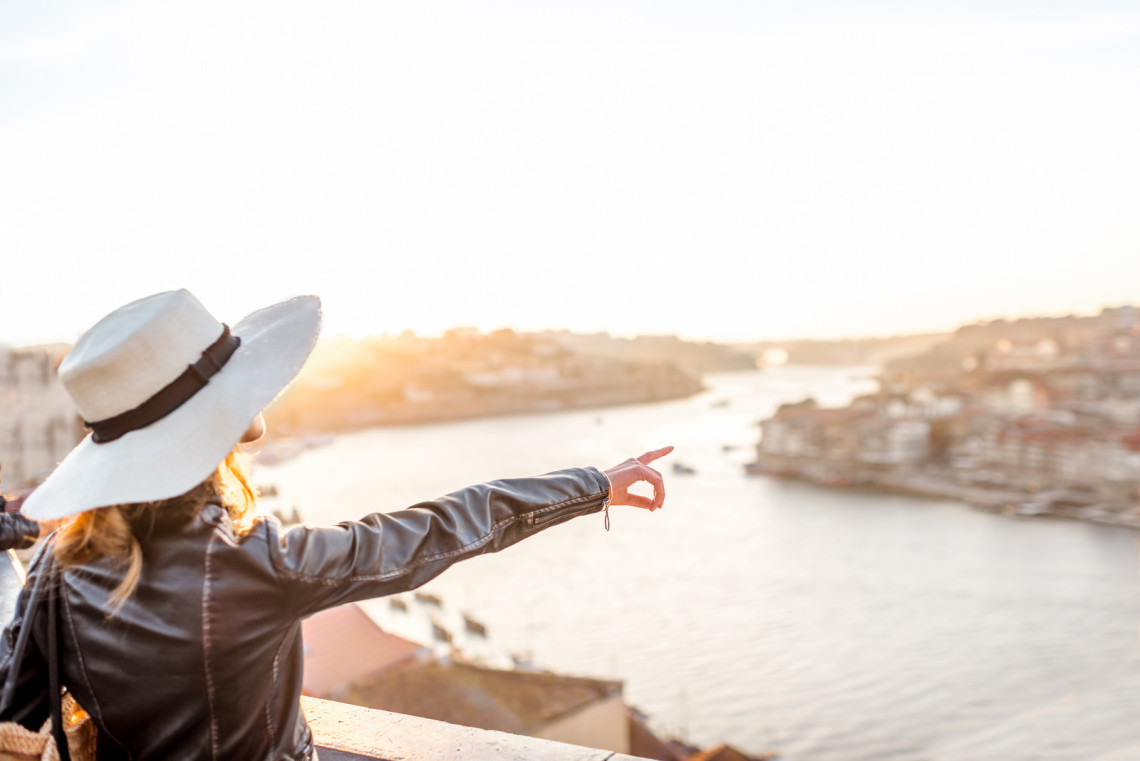 Visit the Iconic Clérigos Tower and Church in Porto, Portugal
Clérigos Tower and Church are two iconic landmarks of Porto, Portugal. Clérigos Tower is a stunning Baroque bell tower with a magnificent façade and decorative elements. Its 75 meters high structure offers amazing views over the city, as well as one of the most beautiful sunsets in Portugal.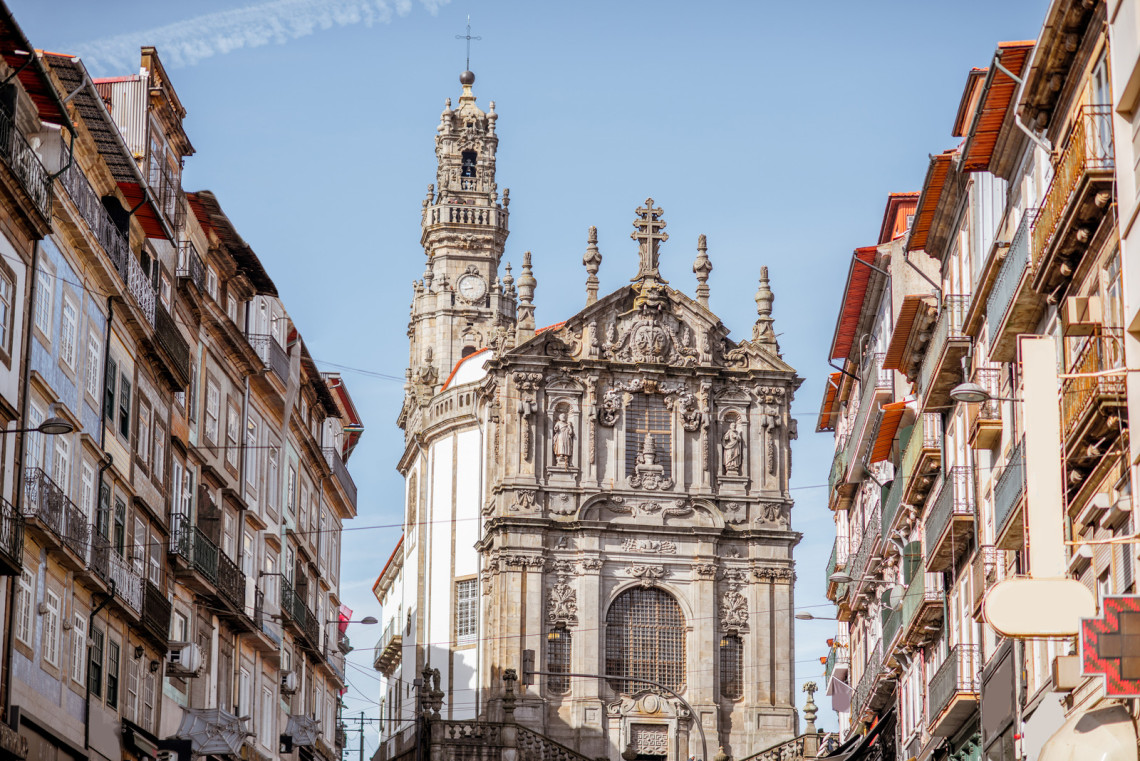 The adjacent Church of Santa Cruz do Clerigos was built between 1732 and 1750, making it one of the most iconic structures in the city. Its Baroque design features an oval-shaped church with two towers on either side and two grand doors leading to its main entrance.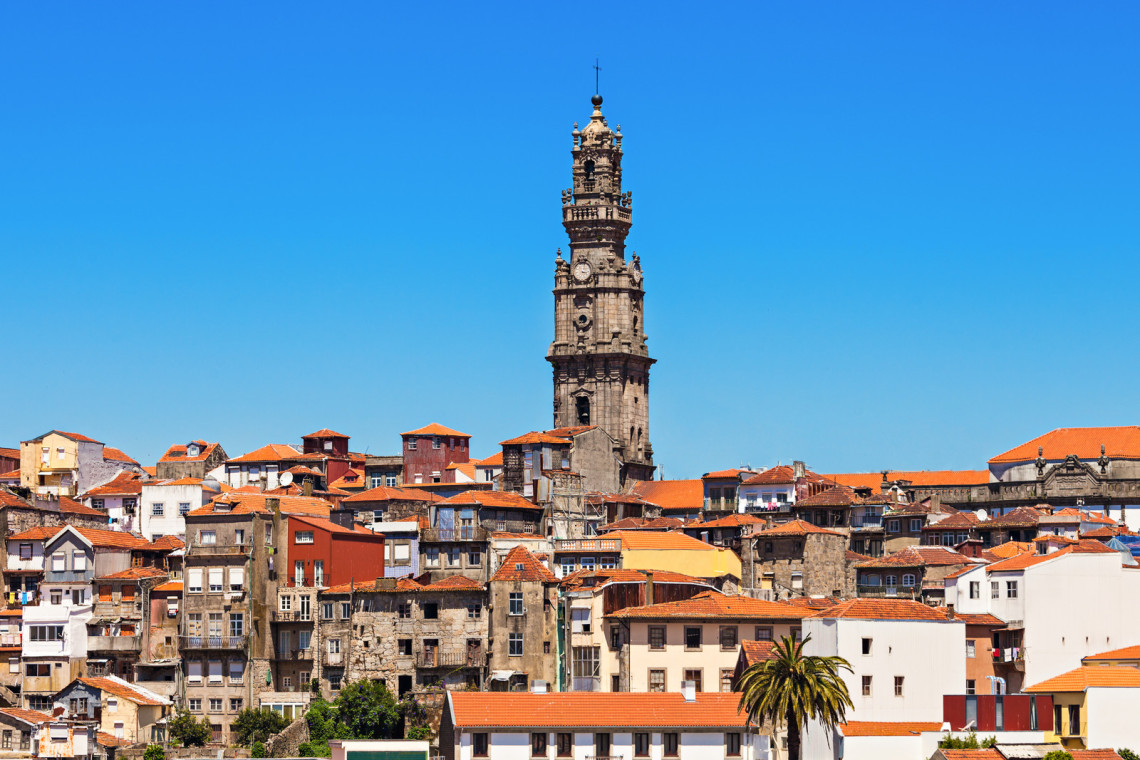 Inside, you can admire its beautiful frescoes, painted by some of Portugal's best artists from the 1700s. Whether you're looking for a unique travel experience or just want to appreciate the beauty of Porto's iconic architectural sites, Clérigos Tower and Church are definitely worth a visit!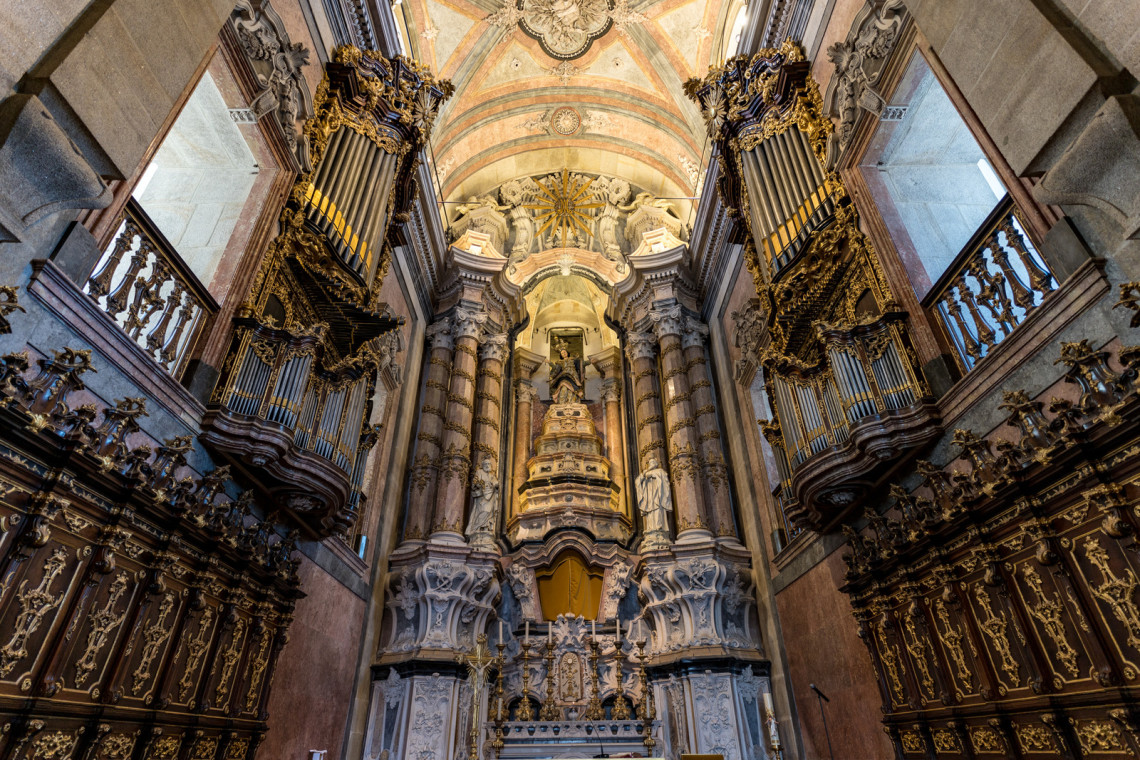 Explore the Architectural Wonder of Casa da Música in Porto, Portugal
Casa da Música is one of the most impressive architectural gems in Porto, Portugal. The building was designed by Dutch architect Rem Koolhaas and completed in 2001 using a contemporary style that contrasts with the city's traditional architecture. Inside, visitors will be greeted by two distinct auditoriums – Sala Suggia and Grande Auditório (Sala 2) – both equipped with state-of-the-art acoustics and design features.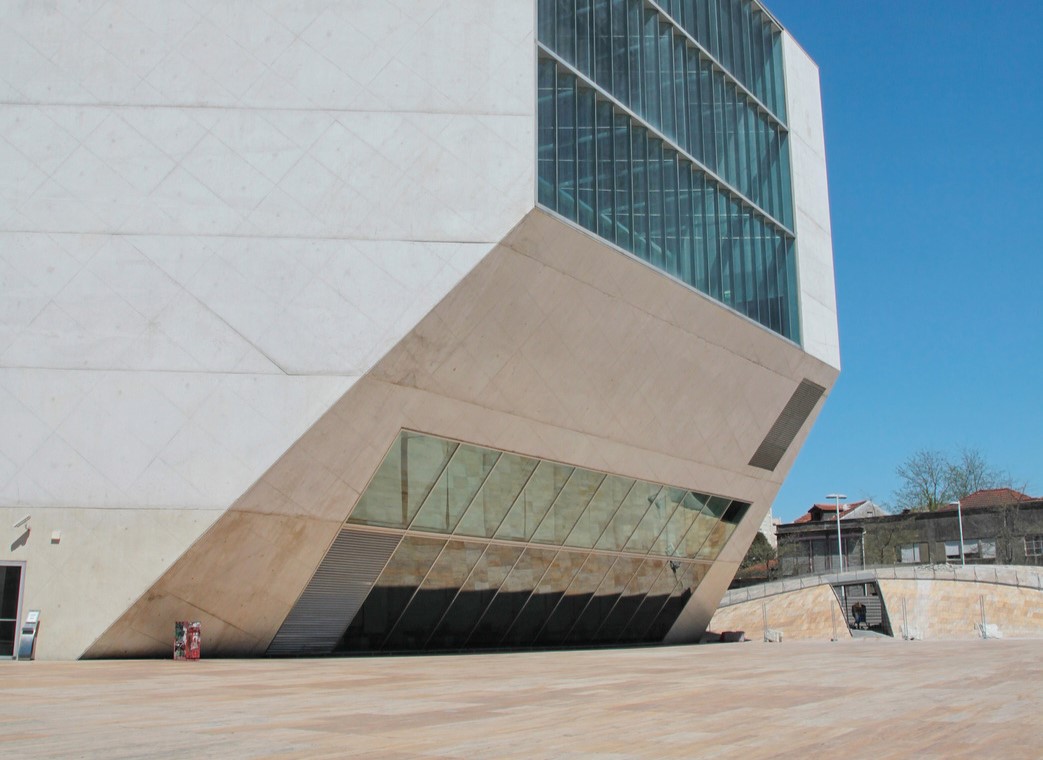 Besides hosting regular concerts for national and international artists, Casa da Música also houses a large collection of musical instruments from around the world that can be explored via guided tours. Casa da Música also features an internal terrace that offers stunning views of Porto's skyline as well as a large collection of musical instruments from around the world. Whether you're interested in taking a guided tour or simply admiring its contemporary architecture, Casa da Música is certainly worth visiting during your stay in Porto!
Admire the Beauty of Museu de Serralves in Porto, Portugal
The Museu de Serralves is one of the most remarkable architectural attractions in Porto, Portugal. Designed by architect Álvaro Siza Vieira and opened to the public in 1999, it boasts a stunning contemporary design that stands out against Porto's traditional landscape. Inside, visitors will have the chance to explore an impressive collection of modern and contemporary art spread over three floors.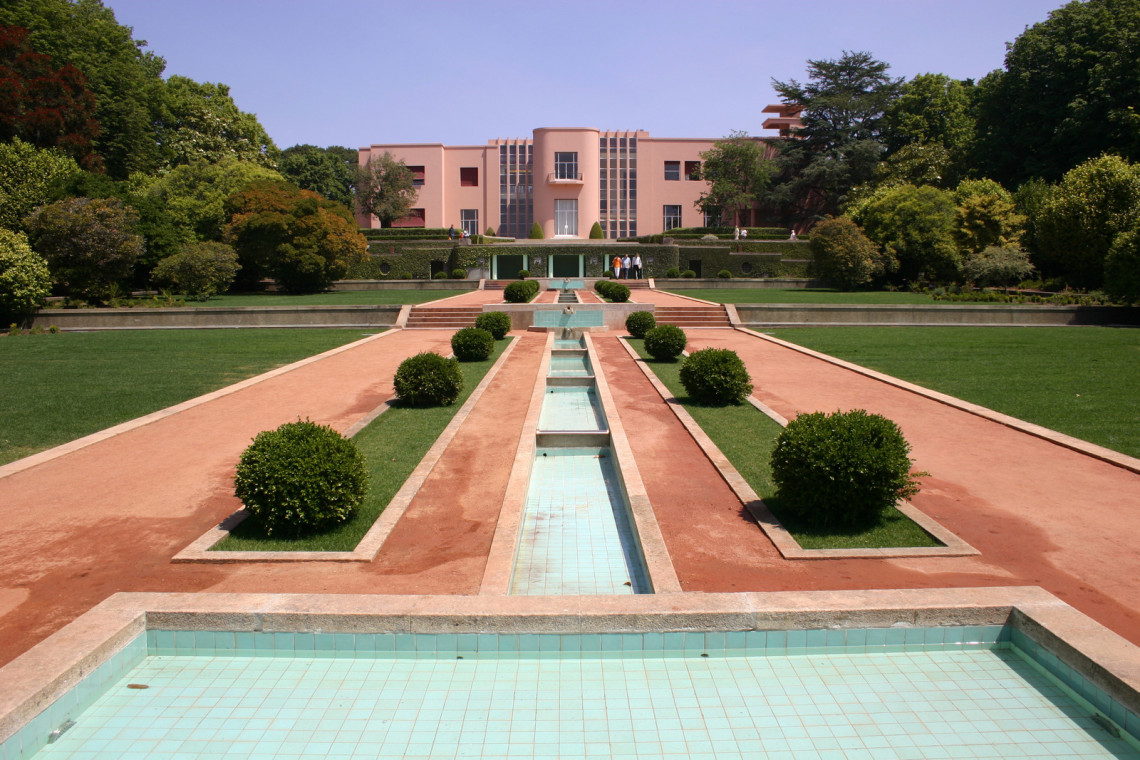 The building also features a spacious outdoor area where people can relax in the sun or take a stroll around its large gardens. Additionally, Museu de Serralves regularly organizes special events and educational activities for all ages, making it a great place to both appreciate architecture and learn about Portuguese art history!
Are you already in love with Portugal? Take a look at our stress-free packages that allow you to book your ultimate Portuguese adventure. All our packages are carefully curated by our team of local Portuguese experts so that you don't need to worry about any details - just enjoy your trip!

Explore the Architecture of Teatro Nacional São João in Porto, Portugal
The architecture of Teatro Nacional São João in Porto, Portugal is truly a sight to behold. The exterior of the building features an elegant neoclassical façade with five grandiose arches and a huge central dome – it's easy to understand why this is one of the most photographed buildings in Porto! Inside, the theater contains two auditoriums seating up to 1000 people, as well as several backstage rooms and a restaurant. Not only is the building impressive on its own, but it also has a long history and cultural significance that goes all the way back to 1798 when it was first founded.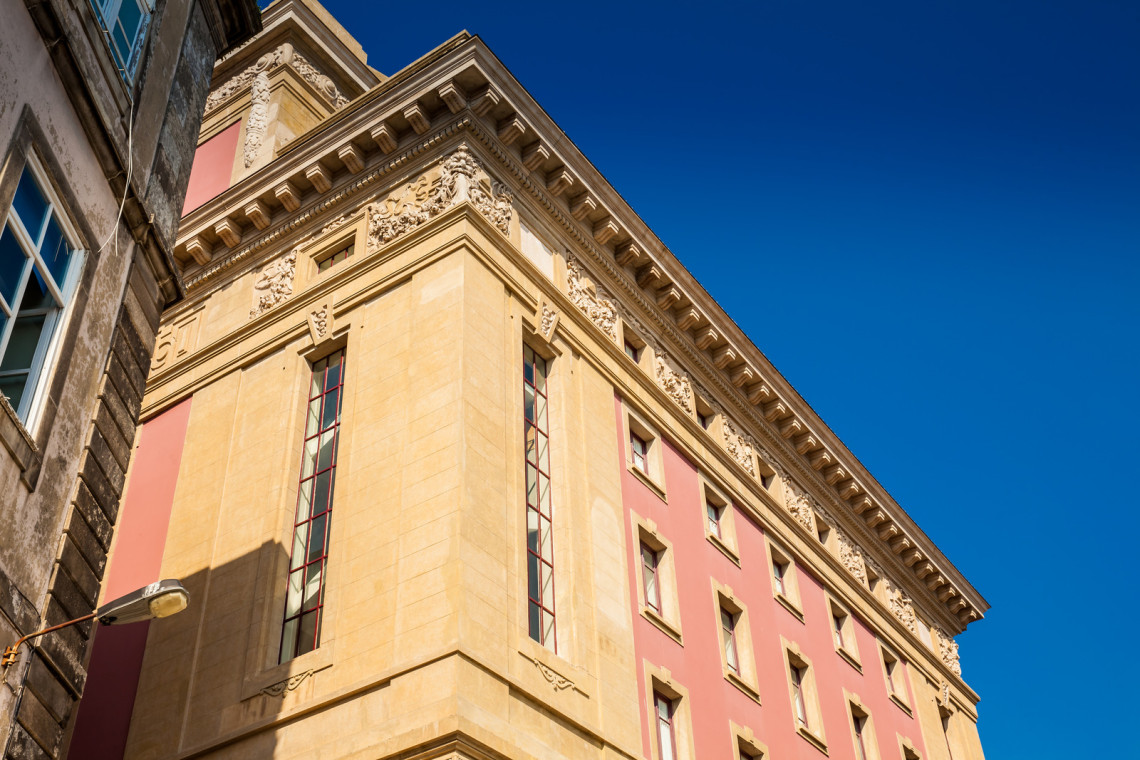 Visitors can take part in educational activities around this beautiful building and appreciate its beauty firsthand. The building is surrounded by beautiful parks and gardens that provide refreshments during breaks and various other activities like guided tours with knowledgeable staff who can answer all sorts of questions about the theater's history or current happenings. Whether you're looking for entertainment or education, Teatro Nacional São João has something for everyone!
Marvel at the Architecture & Tiles at Estação São Bento in Porto
The Estação de São Bento in Porto, Portugal is a stunning example of Portuguese Baroque architecture that stands out from the rest of the cityscape. The station was built between 1885 and 1916 and its design features brightly colored azulejos -traditional Portuguese tile mosaics- that were inspired by 17th-century artist Oliveira Bernardes.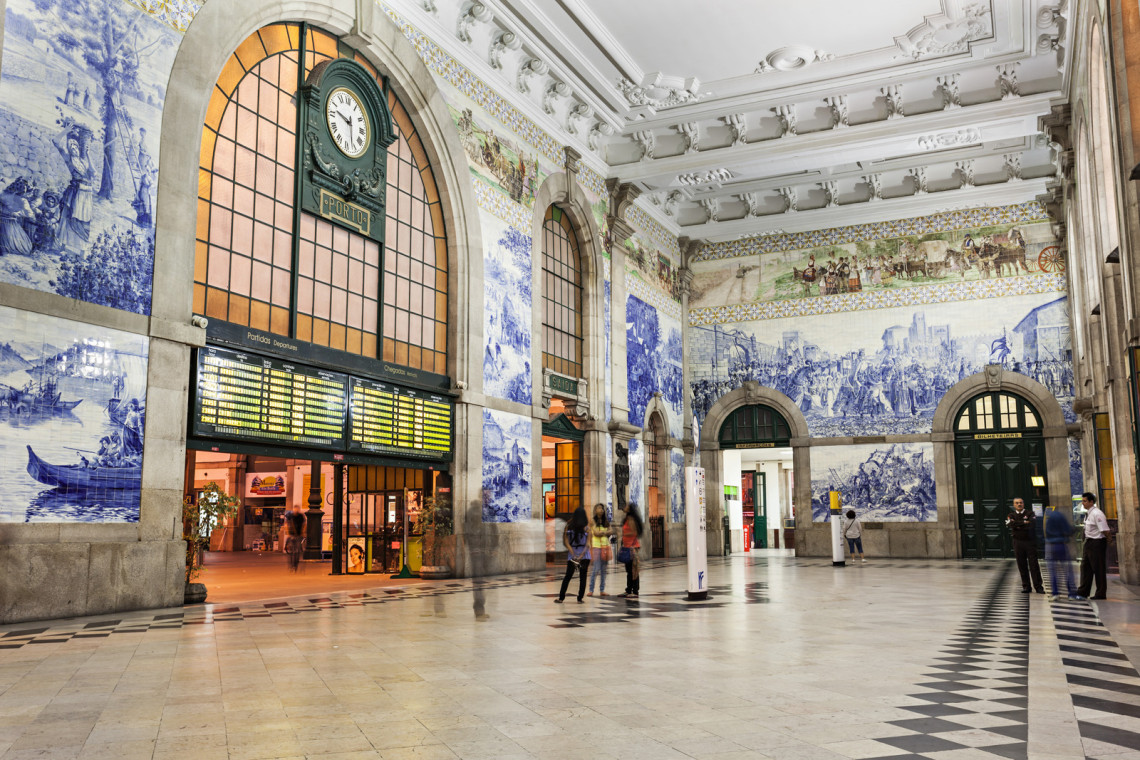 These tiles depict scenes and images representative of Portugal's rich history such as the discovery of Brazil, the revolution against Spain in 1640 which granted the region's independence, and many more. Inside the station are multiple arches, which create a truly majestic atmosphere that has remained unchanged since its opening. As one of Porto's most beloved attractions, Estação São Bento is admired by locals and tourists alike for its distinct charm and timeless beauty. Not only is Estação São Bento worth visiting for its architecture and tile art, but it also links several other points of interest in the city.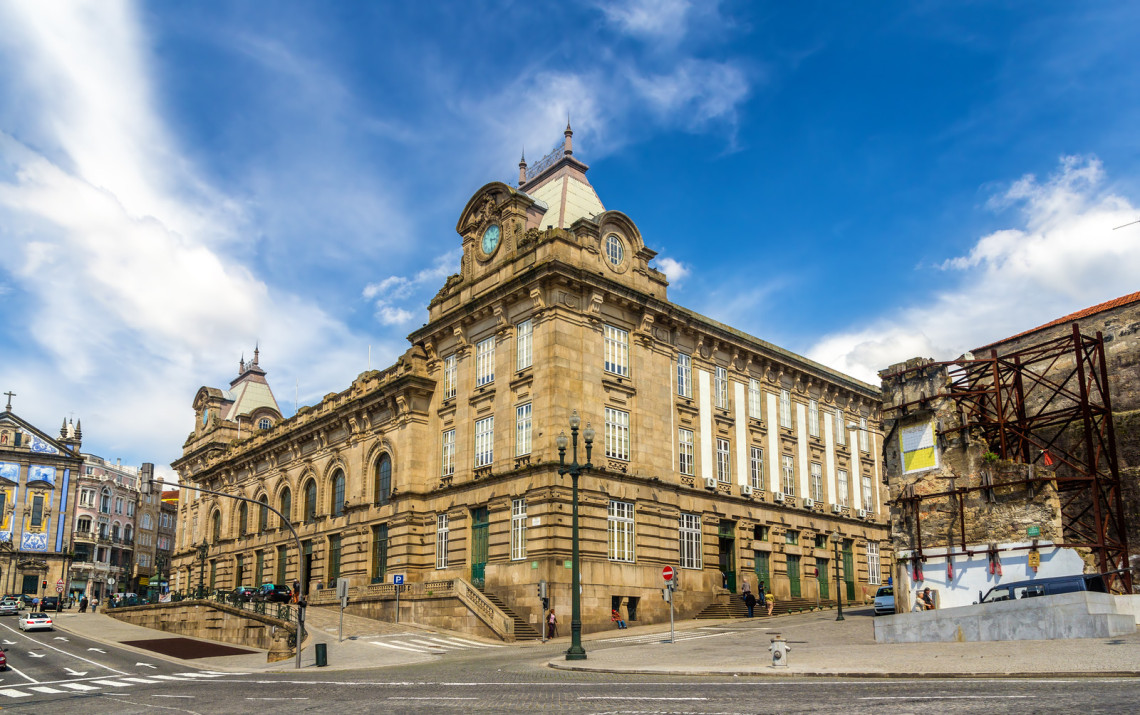 Nestled in the historic district of Porto, the station lies just a few steps away from iconic sites such as the Palácio Da Bolsa and The Clérigos Tower, which are both notable landmarks in their own right. The metro station across from Estação São Bento makes it easy to reach even more places around town, so visitors won't miss out on any sightseeing opportunities. Additionally, those looking for a bite to eat after a day of exploring can find plenty of traditional Portuguese restaurants and cafes nearby.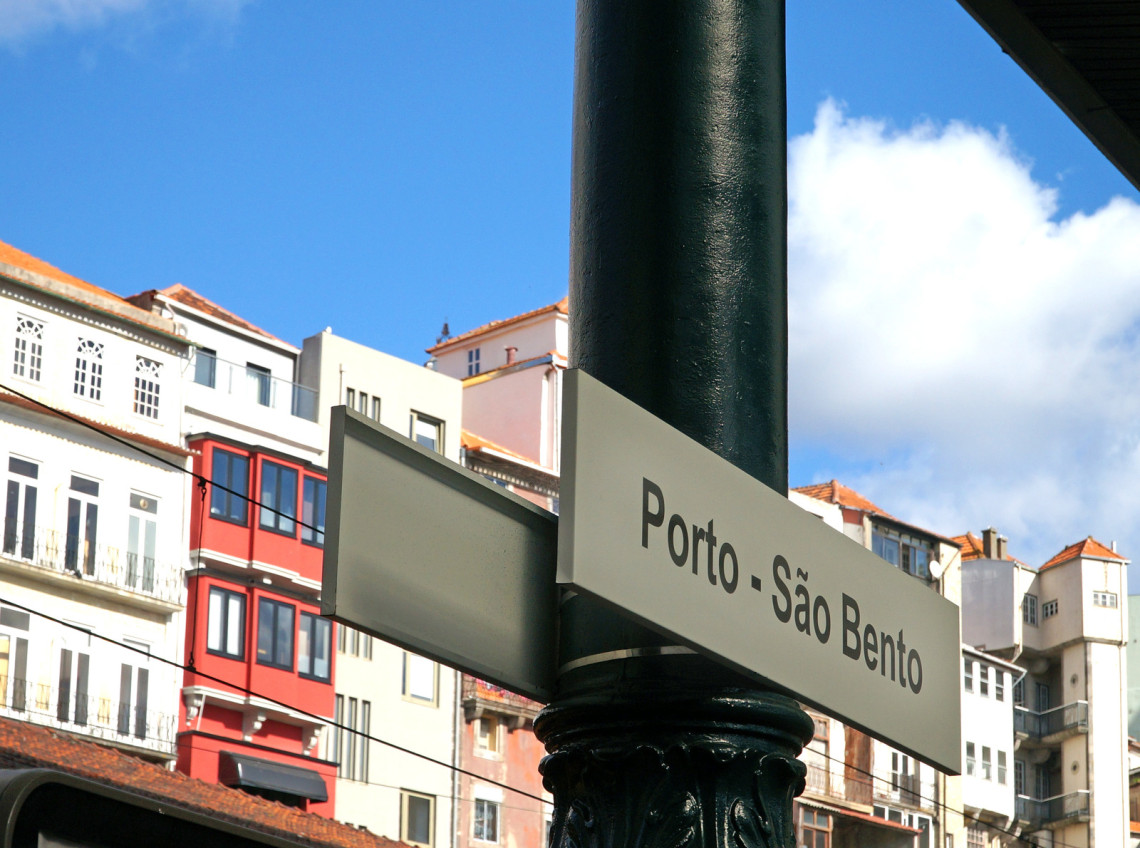 Explore the Grandeur of Palácio da Bolsa in Porto, Portugal
The Palácio da Bolsa in Porto, Portugal is an impressive monument that celebrates the country's economic progress throughout history. The palace was built as a meeting place for representatives of the Porto Chamber of Commerce and has served as its head office since 1842. It stands as a symbol of Porto's thriving mercantile past and is still used for important business and official gatherings today.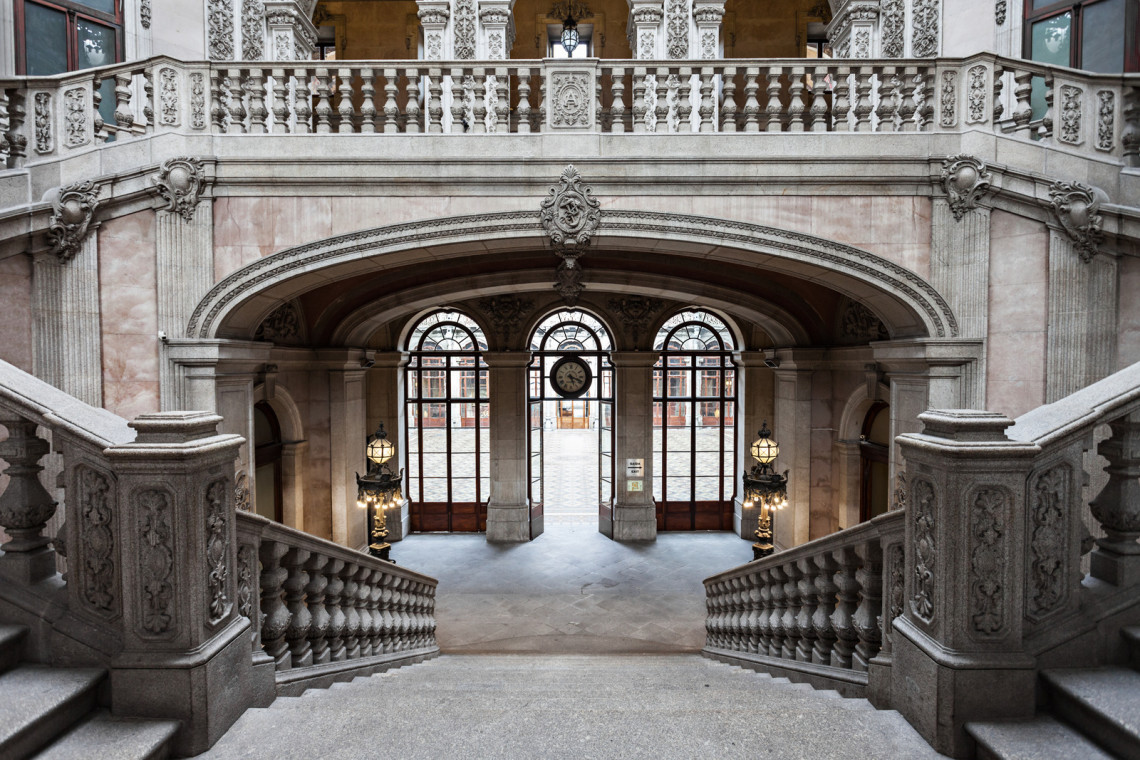 Its main entrance is adorned with grand Corinthian columns, while its interior features beautifully decorated arcades and grandiose staircases. Visitors can see the lavish rooms decorated in luxurious materials like marble, gold leaf, stone, and glasswork, each with their own unique style influenced by artistic movements such as Neo-Gothic and Neoclassical. The palace also houses several galleries showcasing artwork from Portugal's most renowned painters such as Henrique Medina and Veloso Sagrado.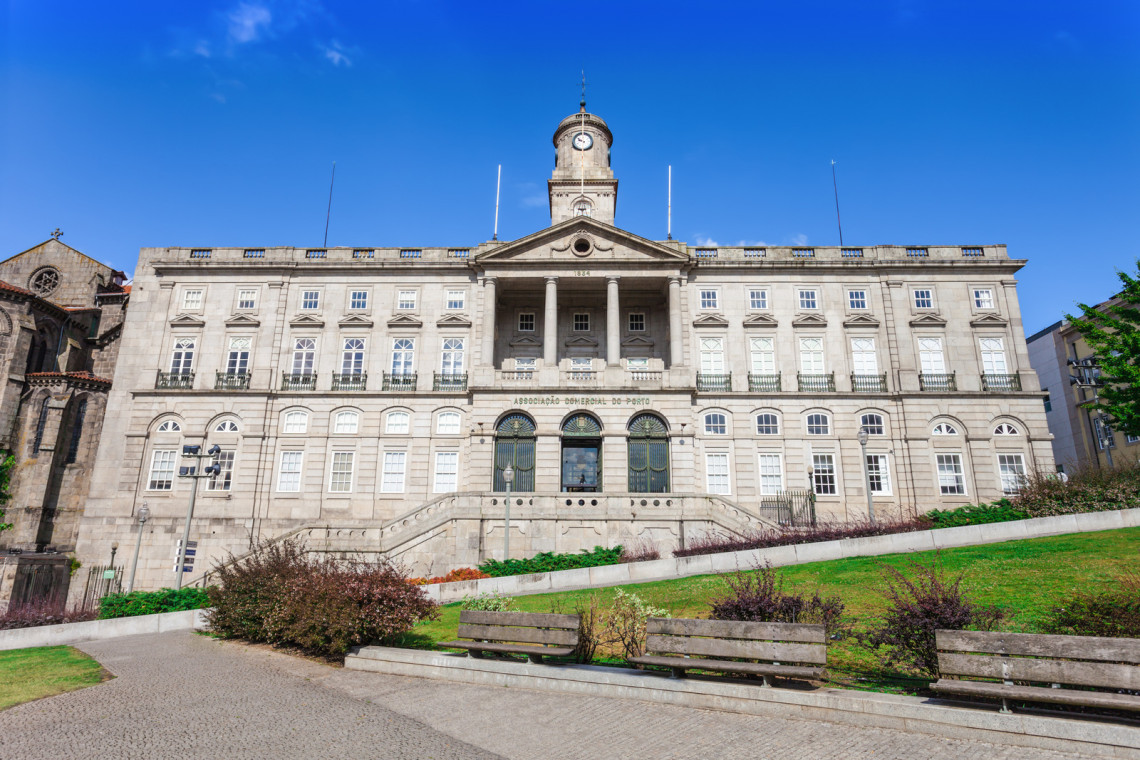 Admire the Iconic Igreja de São Francisco in Porto, Portugal
Located in the heart of Porto, Portugal, the Igreja de São Francisco stands as a beautiful and iconic monument. This Gothic church is believed to have been built during the late 13th century for its convent of Franciscan friars. It has seen many alterations over time with new features such as its magnificent Baroque interior ornaments, gold leaf-trimmed gilded altarpieces, and elaborate gold-and-ivory statuary; making it one of the richest churches in all of Portugal. Visitors can explore its wood-paneled libraries, ornate stone cloisters, and winding marble staircases that lead up to its impressive bell tower.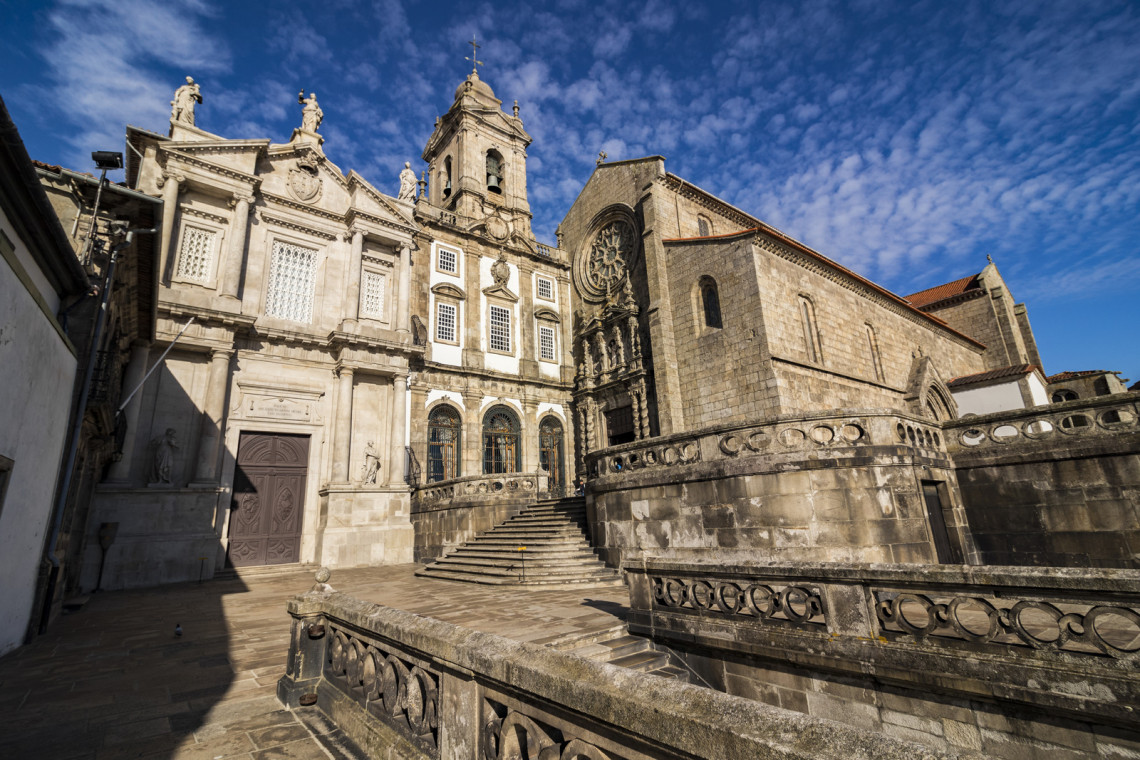 The Igreja de São Francisco has a long history - and is one of the most emblematic symbols of the city's past. It was the site of many important events in the city's history, such as being consecrated in 1493, being home to Queen Elizabeth II during her official visit to Porto in 1843, and housing the body of D. João IV for several days in 1656.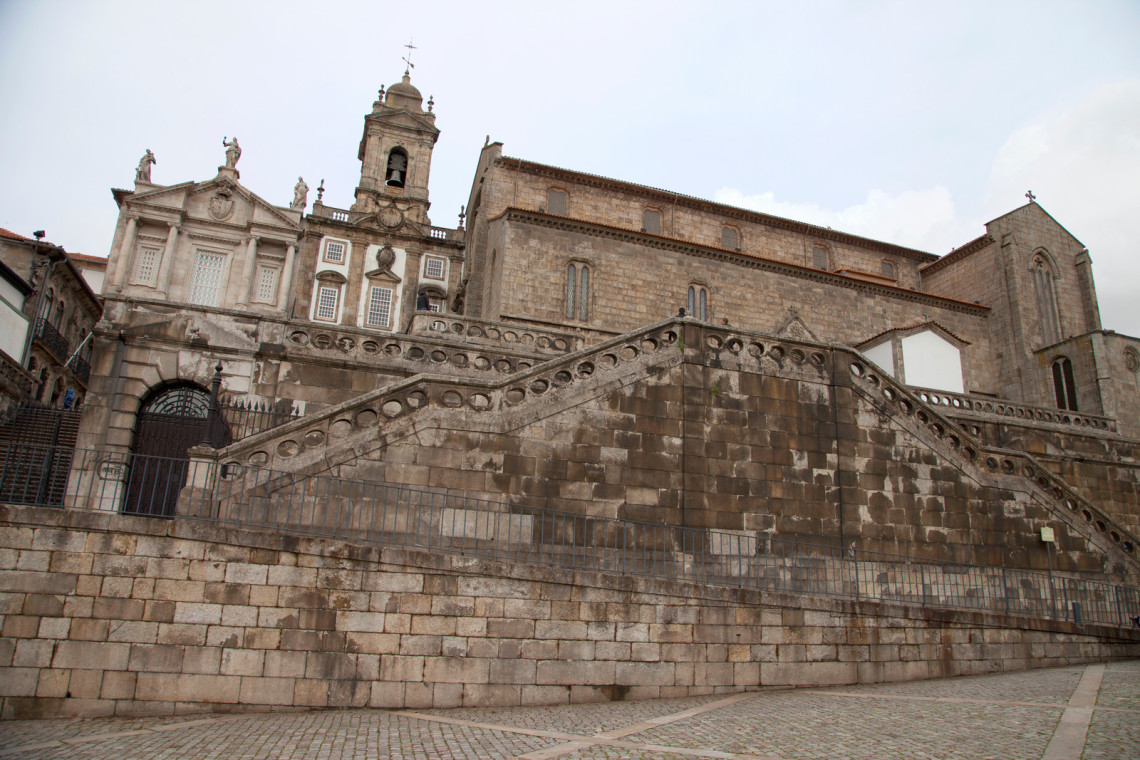 The church also stands as a testament to religion and faithfulness throughout time. Its beautiful stained glass windows cast vivid colors upon its impressive architecture, which includes paintings, sculptures, and metalwork created by some of Porto's most esteemed artists. Its long-standing presence has become an integral part of Porto's identity, viewed by all who pass through it with admiration.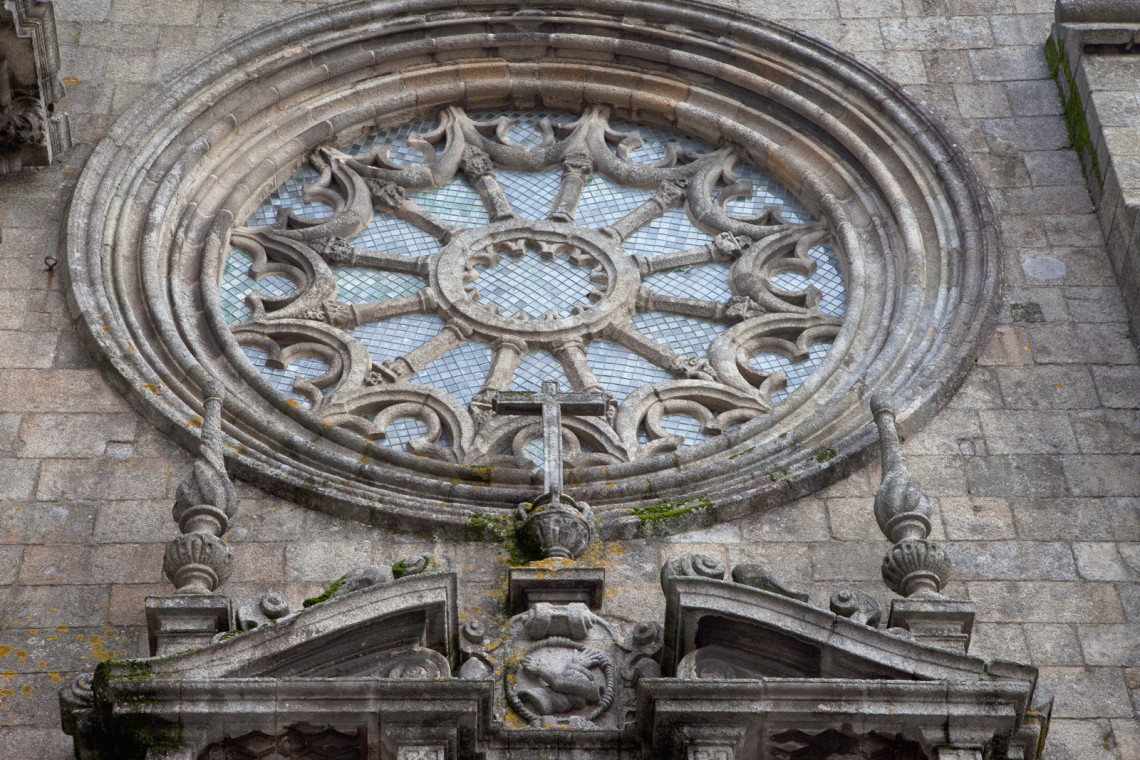 Soak in the Grandeur of the Don Luis I Bridge in Porto, Portugal
The Don Luis I Bridge in Porto, Portugal is an iconic bridge that truly stands apart from the rest. Built-in 1881 - by famed engineer Theophile Seyrig - and spanning 477 meters, it was a marvel of engineering and design during its time. Its magnificent 16 arches soar above the Douro River, with the highest arch reaching 70 meters tall.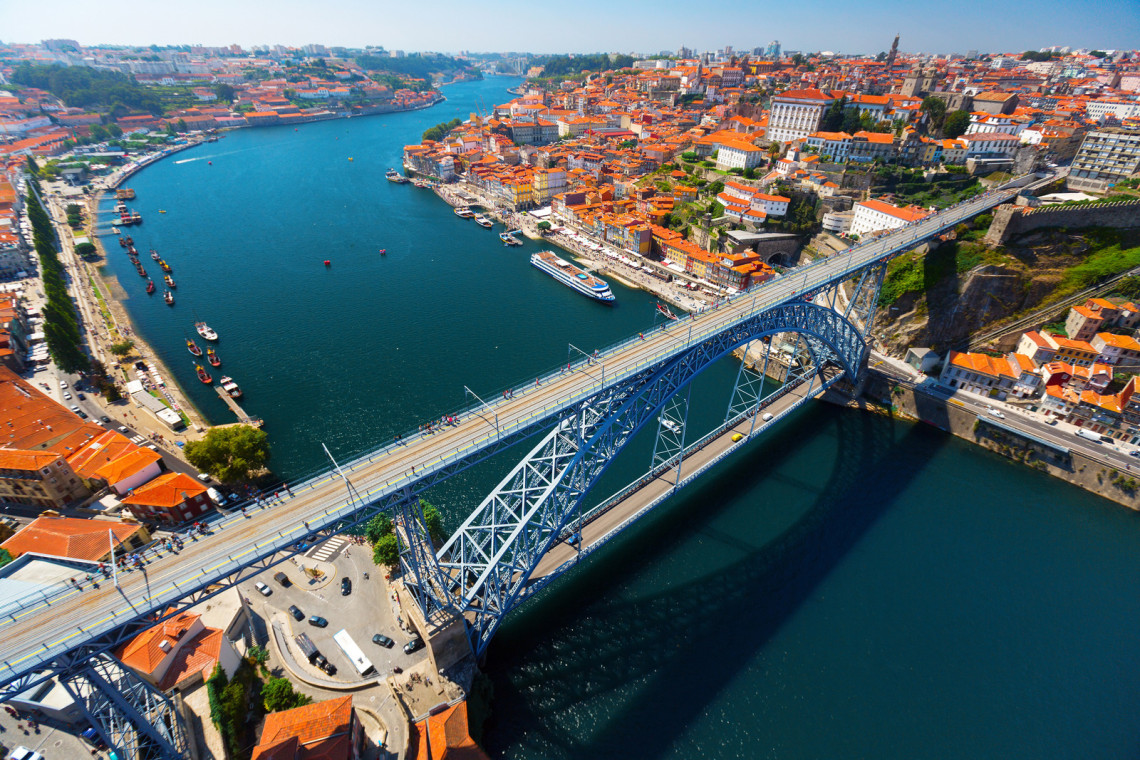 It's constructed of granite and cast iron, using thousands of tons of materials in its construction. The grand beauty and scale of this bridge has earned it protected status by the country since 2009. The intricacy and attention to detail in its architecture are what set the Don Luis I Bridge apart from the other bridges across the Douro River. Its graceful lines draw the eye up to its beautiful crowning feature - sixteen sculpted coats-of-arms adorning each side of its roadway - creating a unique silhouette against Porto's skyline day or night. The Don Luis I Bridge is an architectural masterpiece that should be admired for many years to come.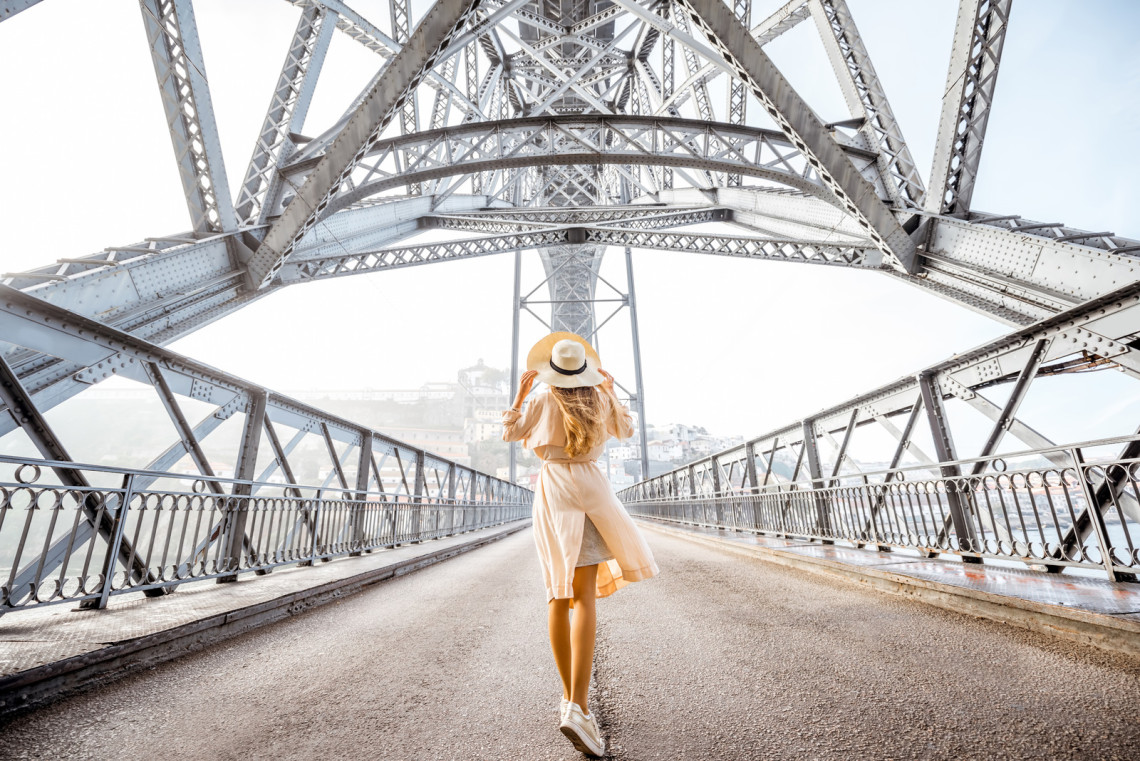 The Don Luis I Bridge has withstood the test of time and continues to fulfill its original purpose of transporting people and cargo across the Douro River. It is an enduring symbol of Porto's rich heritage and a reminder of its illustrious past. Whether you are enchanted by its breathtaking views or marvel at its impressive feat of engineering, this incredible bridge should be visited by everyone who travels to Portugal. Even now, many centuries later, it stands tall and proud as a testament to the skillful workmanship that went into creating such a stunning structure. The Don Luis I Bridge is timeless in its beauty and will be treasured for years to come.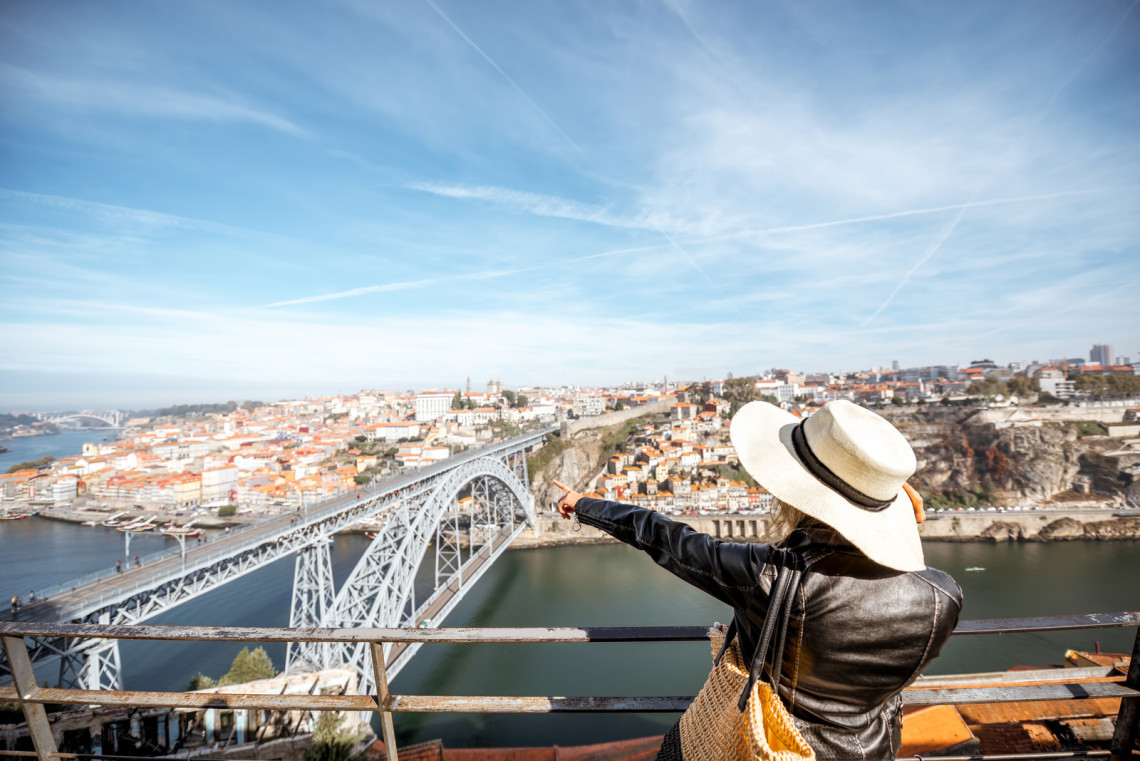 The artistic architectural heritage of Porto, Portugal is an amazing representation of the city's culture and history. With its beautiful churches, historic buildings, and colorful streets, it is no surprise that this destination has become a much-loved tourist draw. Whether you are looking for a unique place to visit or simply want to take in some breathtaking views, there is something for everyone to appreciate in the architectural masterpieces that make up Porto's landscape. As the world continues to modernize and the importance of preserving older architecture becomes more apparent, Porto will continue to be a shining example of how an appreciation for art and history can create remarkable places.
Explore Portugal Your Way: Customizable, Tailor-Made Trips for Your Dream Adventure!
If you're looking to explore Portugal at your own pace, we have got you covered. Our team of specialists will work with you to create a custom-made trip that suits your preferences and budget. Whether you want to indulge in the local cuisine, explore the historic cities, or soak up the sun on beautiful beaches, our tailor-made packages offer the flexibility and freedom to discover the highlights of Portugal at your own pace. So why wait? Contact us today and let us help you plan an unforgettable trip to Portugal!