Sights And Must-See Viewpoints In Porto, Portugal
Porto, Portugal is an amazing city with so much to offer! From its unique cuisine and culture to its incredible sights and must-see viewpoints, Porto is a destination that should not be missed. With its breathtaking landscapes along the river Douro, stunning traditional architecture in the city center, and vibrant nightlife scene – there's something for everyone here. Whether it's exploring the cobblestone streets of Baixa or admiring the views from the top of Torre dos Clérigos – visitors are sure to be enchanted by what this wonderful city has to offer. And for those seeking adventure, there's a plethora of outdoor activities like white water rafting, hiking through the mountains of Serra do Marão, and mountain biking in Matosinhos just waiting to be explored! So pack your bags and come explore everything that Porto has to offer!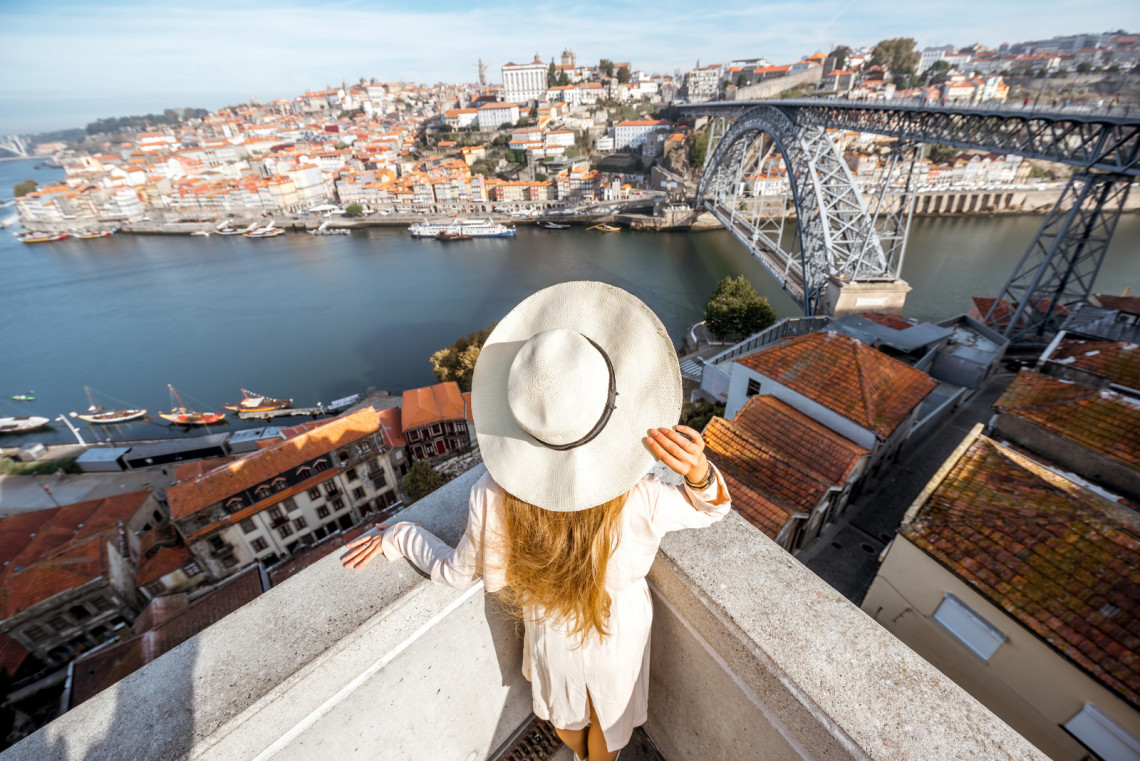 Here at Portugal Getaways, we have deals and packages for the perfect trip to Porto in Portugal so you can enjoy all the incredible sights and must-see viewpoints this wonderful city has to offer. Our packages include everything from flights and transportation to accommodation, tickets, and more so you don't have to worry about anything! We also cater to special requests so you can customize your itinerary and ensure your trip is exactly what you want it to be. So come book with us today and experience all that Porto has to offer!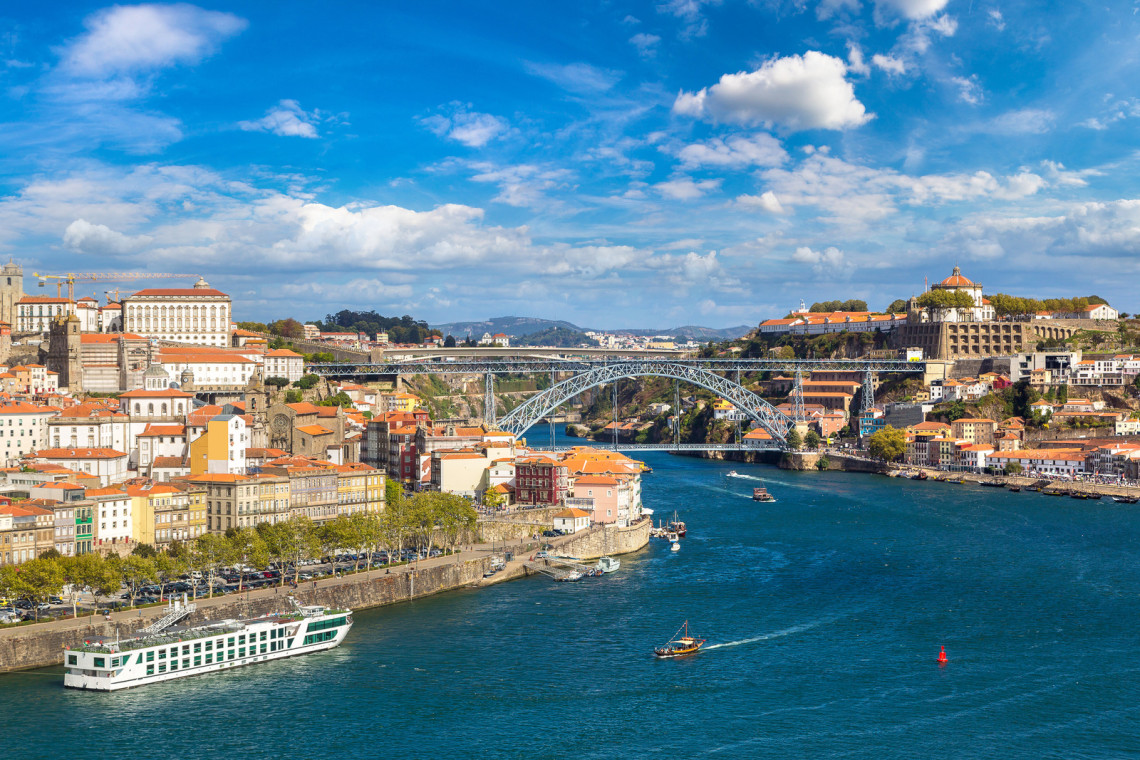 Enjoy the Magical Views of Porto from the Vitória Viewpoint
The stunningly beautiful Vitória viewpoint in Porto, Portugal is a must-see destination. This viewpoint offers breathtaking 360-degree panoramic views of the city's landmarks, Baroque architecture, and the dazzling river Douro. From here, visitors can admire the winding cobblestone streets of Baixa, Rio Tinto Stadium, and the Alphaville district. And if you're brave enough to climb up even higher for an even more spectacular view, make sure to check out the Torre dos Clérigos at its highest point! The views from here are simply magical and well worth making the trek up - take in all that Porto has to offer from one of its best viewpoints.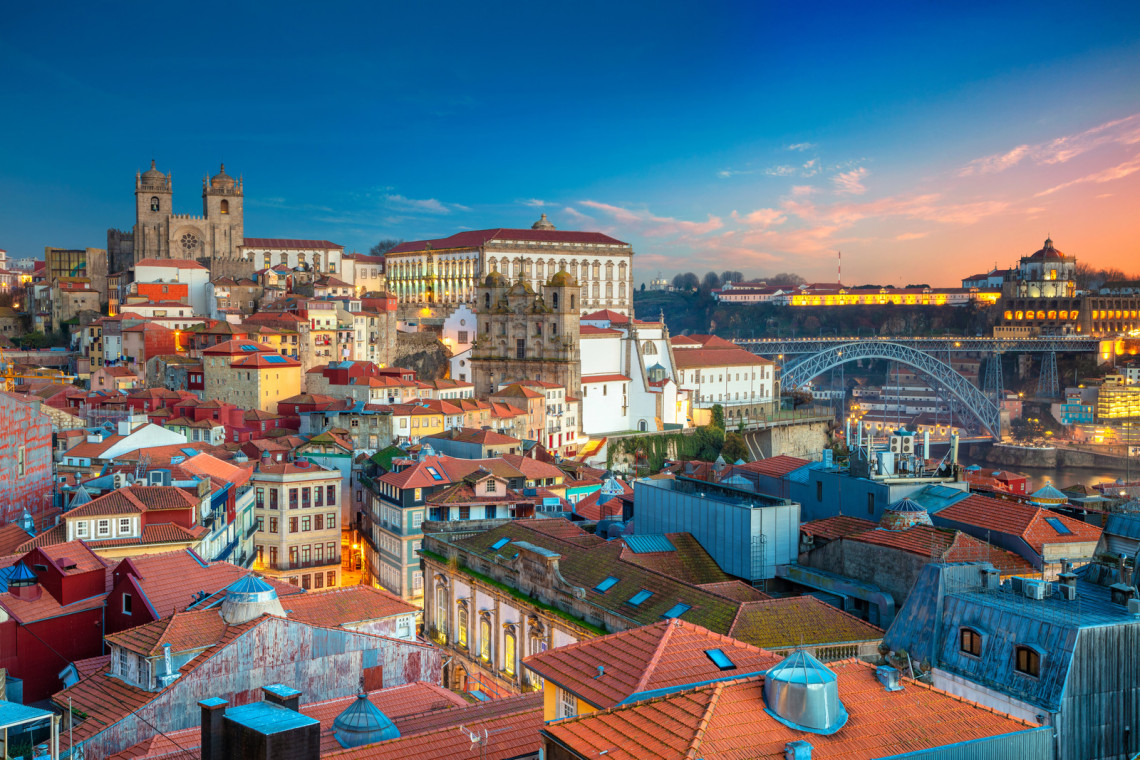 Experience Unforgettable Views From Clérigos Tower Viewpoint in Porto, Portugal
Clérigos Tower provides one of the best views of Porto, Portugal is the perfect place to take in all that this gorgeous city has to offer. Located within the Baroque-style Clerigos church on Rua de São Filipe, the viewpoint offers unparalleled 360-degree views of the city and its landmarks. The views are simply breathtaking - it's no wonder why locals and tourists alike flock here to take in Porto's magnificence! Whether you're looking for a romantic outing or just want to take in the unique beauty of this ancient port city, make sure to visit Clérigos Tower Viewpoint for a truly unforgettable experience. Make sure to take a stroll around the green gardens surrounding the monument and take a moment to appreciate its intricate architectural details and decorations. You can also climb the 225 steps of the bell tower to enjoy even more spectacular vistas. After sightseeing, don't forget to stop at one of the terraces around Clérigos Tower - they offer some of the best sunset views in Porto!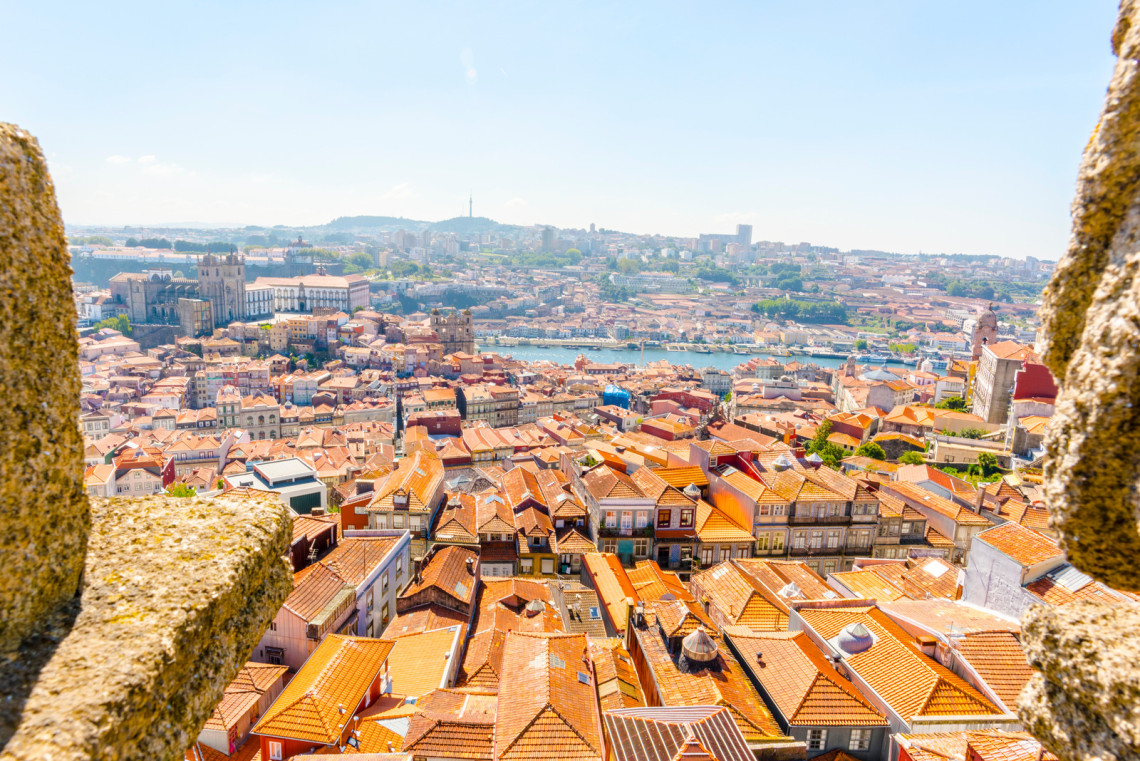 Get Lost in the Breathtaking Views of Crystal Palace Gardens
People come from all over to witness the breathtaking views at Crystal Palace Gardens Viewpoint in Porto, Portugal. Located at an overlook above the city, visitors can see churches, cobblestone streets, and colorful architecture that combine with a stunning landscape. People can also enjoy views of the Douro River and the Atlantic Ocean from this spot, which is a favorite among locals and international tourists alike. The gardens are meticulously maintained and filled with a variety of plants and flowers that make it a truly picturesque place. Whether they're admiring the scenery or taking pictures to remember it, people who visit Crystal Palace Gardens won't quickly forget their experience there.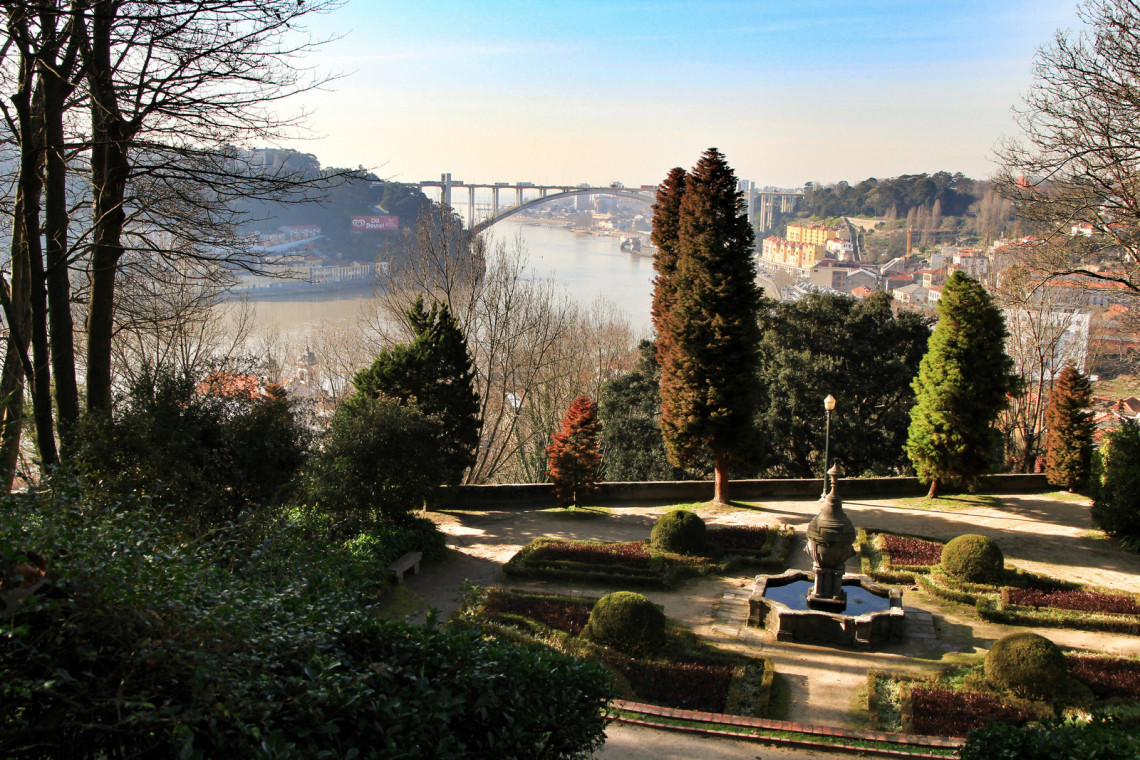 Take a Moment to Relax and Unwind in the Passeio das Virtudes, Porto
Nestled in the heart of Porto, Portugal is the Viewpoint Garden Jardim do Passeio das Virtudes. This stunning oasis provides a peaceful and tranquil setting where visitors can escape from their daily lives and find moments to relax. The gardens have been kept perfectly maintained for centuries, boasting vibrant colors of flowers and plants that will take your breath away. Then there is an art gallery in the park that showcases some of Portugal's finest works of art. With its lush gardens and vibrant artwork, Jardim do Passeio das Virtudes offers something for everyone to enjoy and relax in. Whether it be a peaceful morning stroll or an afternoon picnic with friends, this location has something for you! Come explore the beautiful garden and discover all that it has to offer!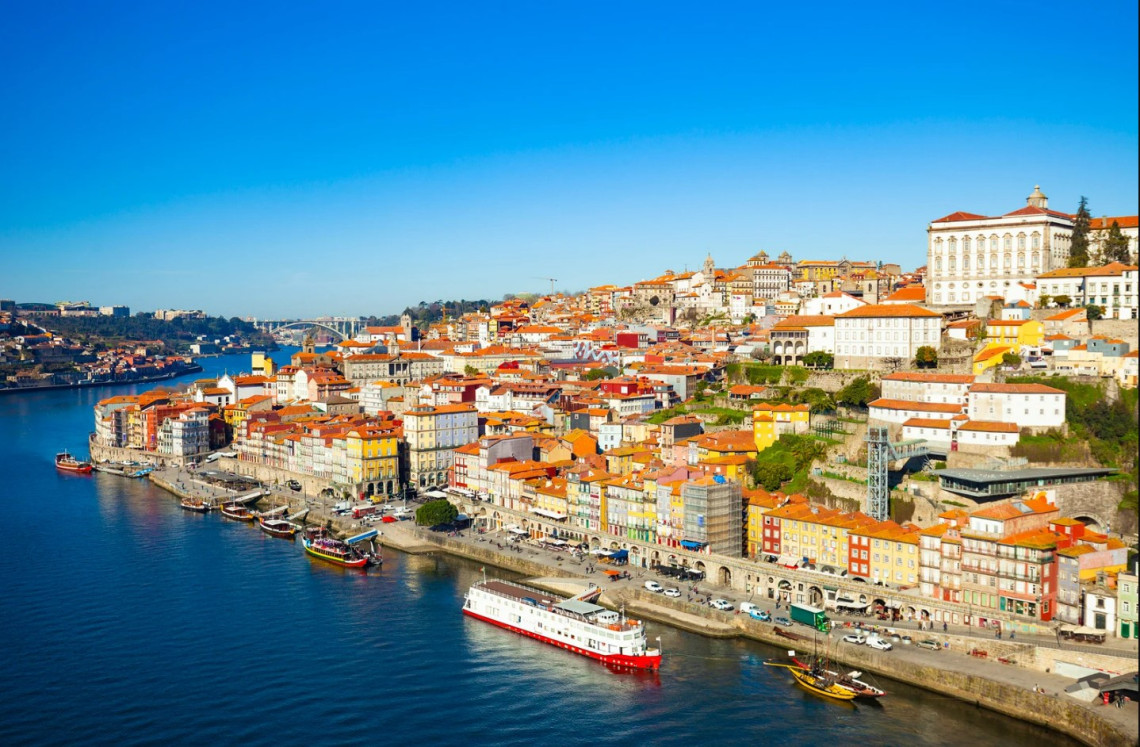 Feel the Peace and Relaxation at Jardim do Morro in Porto, Portugal
Situated on the banks of the Douro River in Porto, Portugal is Jardim do Morro. This park boasts stunning views of the river and city, as well as some of the city's most beautiful public gardens. Visitors can enjoy a peaceful stroll through the lush green gardens or have a picnic lunch overlooking the river. There are also plenty of benches along this riverside path for visitors to rest and relax. For those looking for activity, there is an outdoor playground and bike rental stand to explore. With its stunning views and tranquil atmosphere, Jardim do Morro is the perfect place to take a break from your daily routine and just enjoy nature.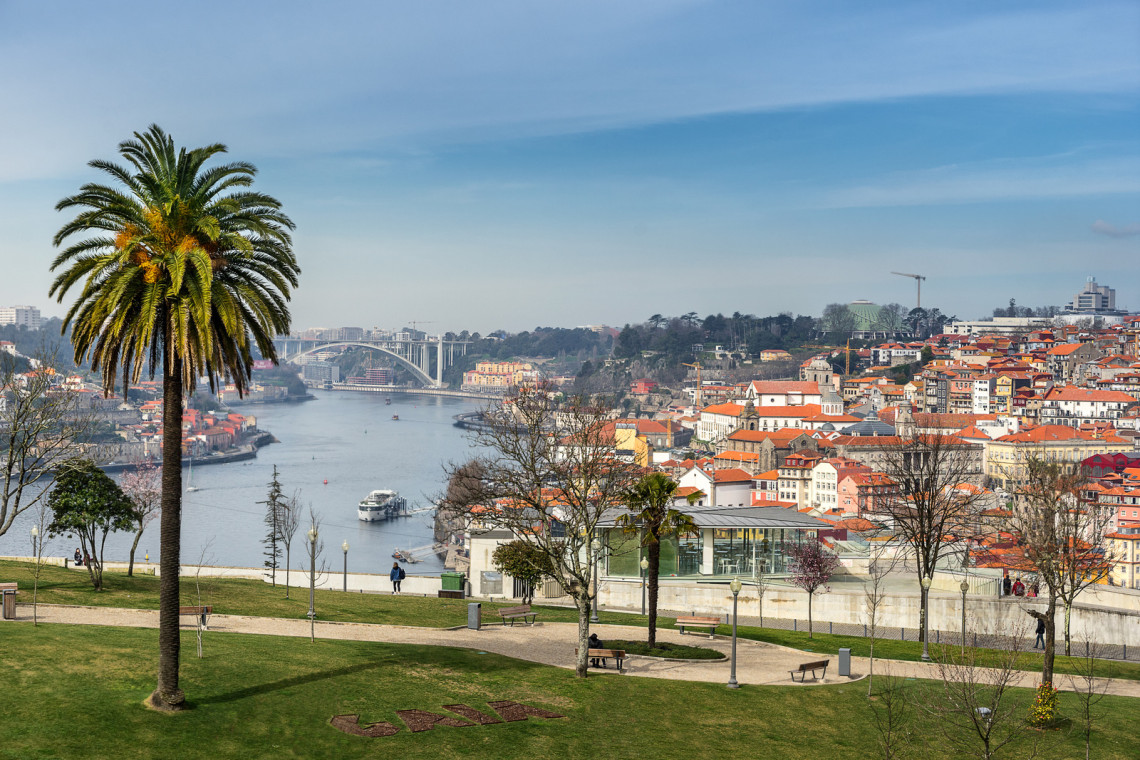 Are you already in love with Portugal? Take a look at our stress-free packages that allow you to book your ultimate Portuguese adventure. All our packages are carefully curated by our team of local Portuguese experts so that you don't need to worry about any details - just enjoy your trip!

Enjoy Spectacular Views of Porto from the Serra do Pilar Viewpoint
Perched atop a hill on the north side of the city, Serra do Pilar is one of Porto's best viewpoints. Here visitors can take in spectacular views of the Douro River and the city below. The viewpoint consists of a large terrace with several seating areas, making it ideal for picnics with friends or loved ones. With its idyllic location and breathtaking vistas, this spot is not to be missed when visiting the city. Surrounded by trees and greenery, it feels like you're standing atop an oasis - an unparalleled landscape awaits anyone who ventures up to Serra do Pilar.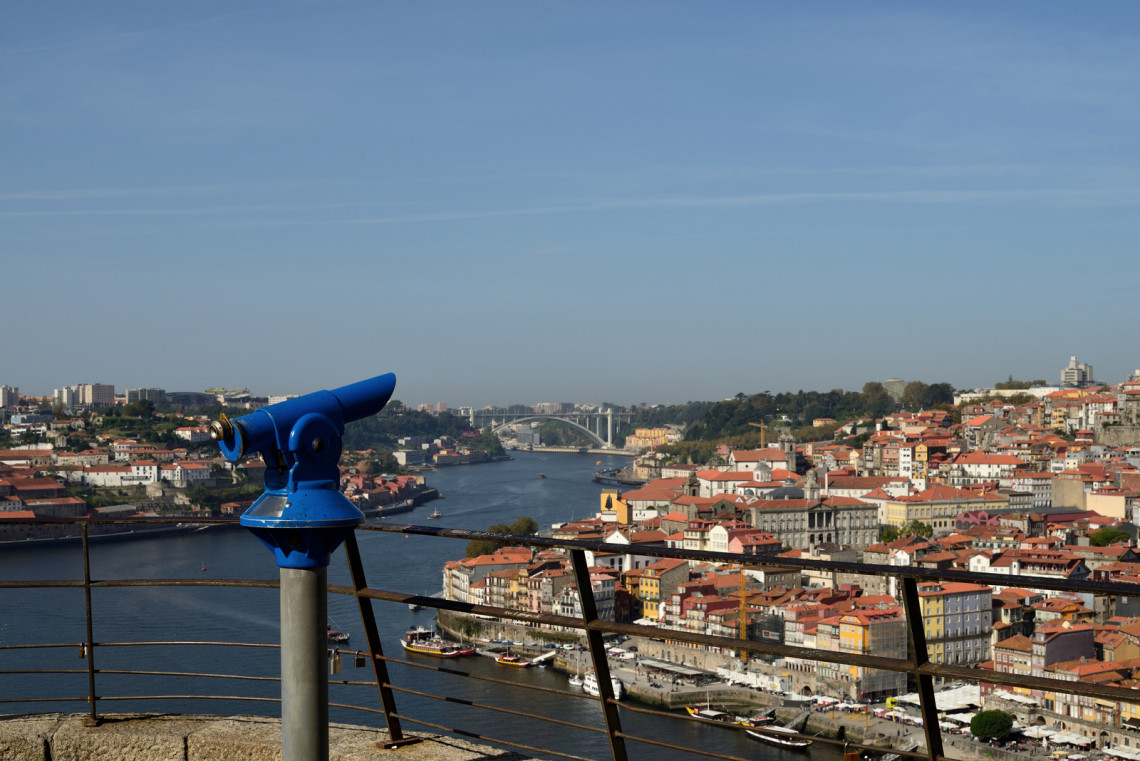 From here, locals and tourists alike can take in the beauty of the historic Praça da Batalha and its sprawling gardens, as well as the iconic Ponte de Dom Luís I bridge which connects the two sides of Porto. On a clear day, views of the Atlantic Ocean may also be had in the distance. After taking it all in, be sure to explore some of the shops, restaurants, and bars in nearby Mouraria or Bairro da Sé—both provide plenty of entertainment with their distinct local vibes. Making your way up to Serra do Pilar gives travelers a chance to reconnect with nature while taking in views that are truly out of this world.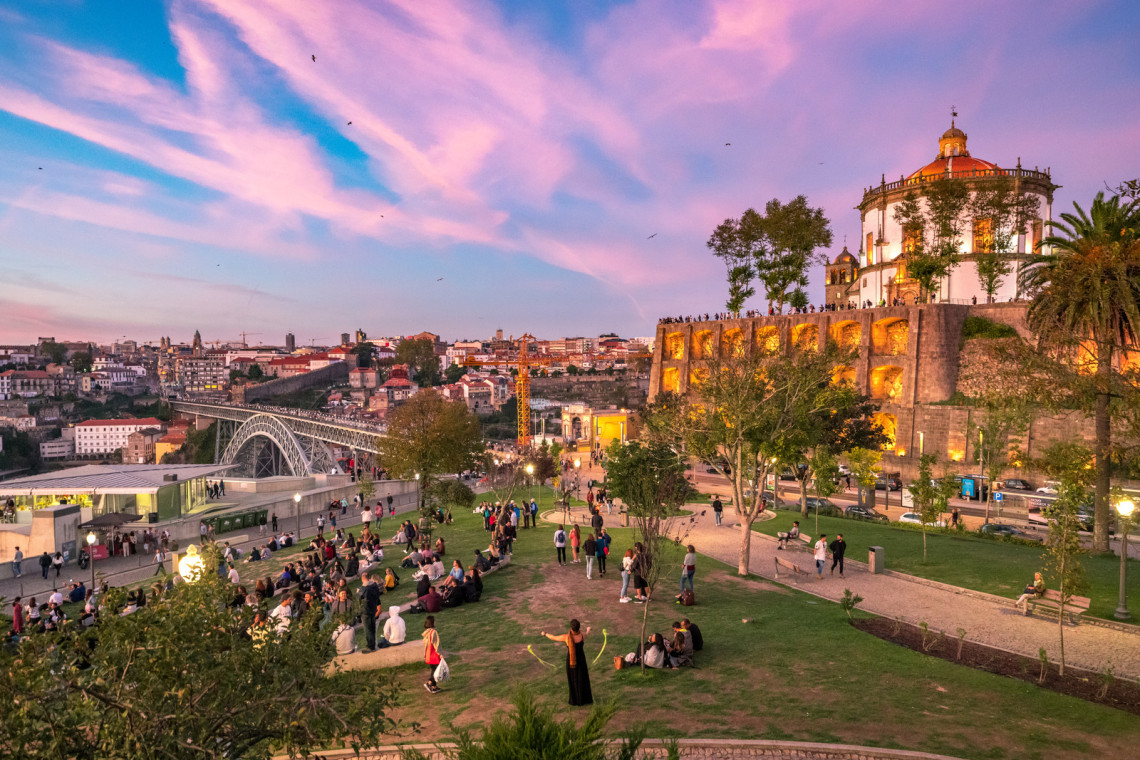 Uncover the Charms of Porto's Arrábida Bridge
Standing tall and proud at the mouth of the Douro River, the Ponte da Arrábida Viewpoint is an incredible spot to take in the beauty of Porto, Portugal. The winding streets of Bonfim lead up to this viewpoint which offers a breathtaking panoramic view down toward the city's historical center. The bridge itself serves as a stunning backdrop and presents an image of grandeur when standing atop this hillside vantage point. On one side lies Vila Nova de Gaia with its iconic bridge, churches, and wineries while on the other side lies the old town of Porto with its colorful buildings, terracotta rooftops, and many monuments. Whether it's during sunrise or sunset, visitors are sure to be taken aback by how beautiful this riverbank horizon looks from above. Here, visitors can soak in all that Porto has to offer from one convenient location and marvel at its uniqueness for years to come!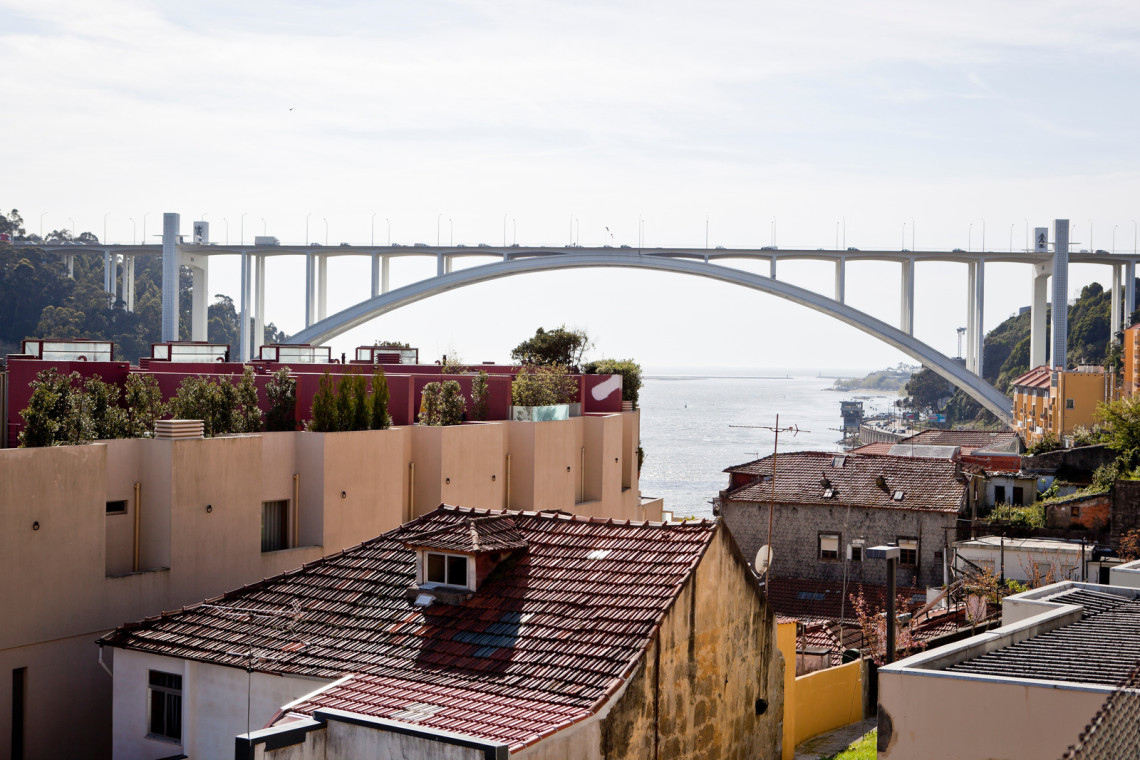 From its picturesque streets to the bustling port, there's something special about Porto that keeps travelers coming back. This Portuguese city is full of sights and must-see viewpoints that capture its beauty in the most remarkable ways. Whether you're exploring its churches, street art, or other historical sites, you'll be sure to find some awe-inspiring places during your time here. No matter what your journey looks like - from discovering the region's gems from offbeat trails or taking in the local culture - visiting Porto will be an experience you won't soon forget.
Explore Portugal Your Way: Customizable, Tailor-Made Trips for Your Dream Adventure!
If you're looking to explore Portugal at your own pace, we have got you covered. Our team of specialists will work with you to create a custom-made trip that suits your preferences and budget. Whether you want to indulge in the local cuisine, explore the historic cities, or soak up the sun on beautiful beaches, our tailor-made packages offer the flexibility and freedom to discover the highlights of Portugal at your own pace. So why wait? Contact us today and let us help you plan an unforgettable trip to Portugal!