Food & Wine Walking Tour in Funchal: Half Day
Location: Madeira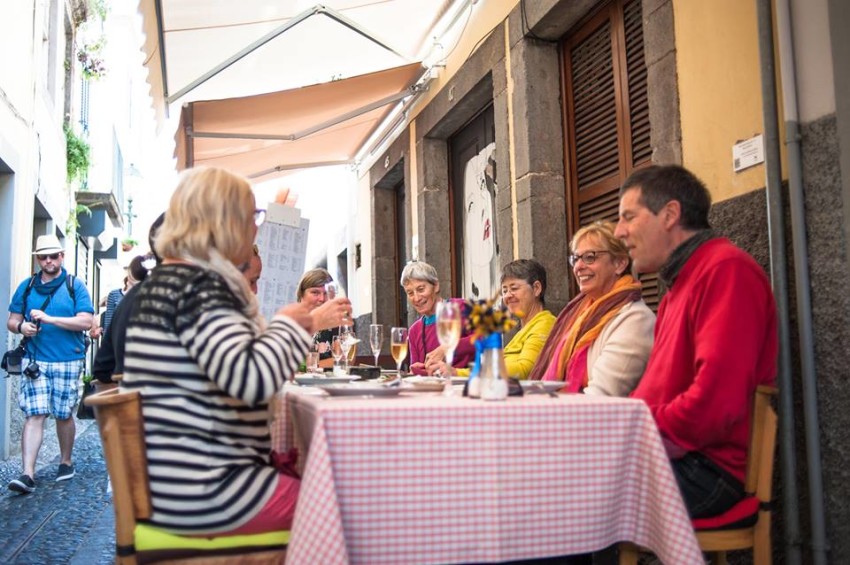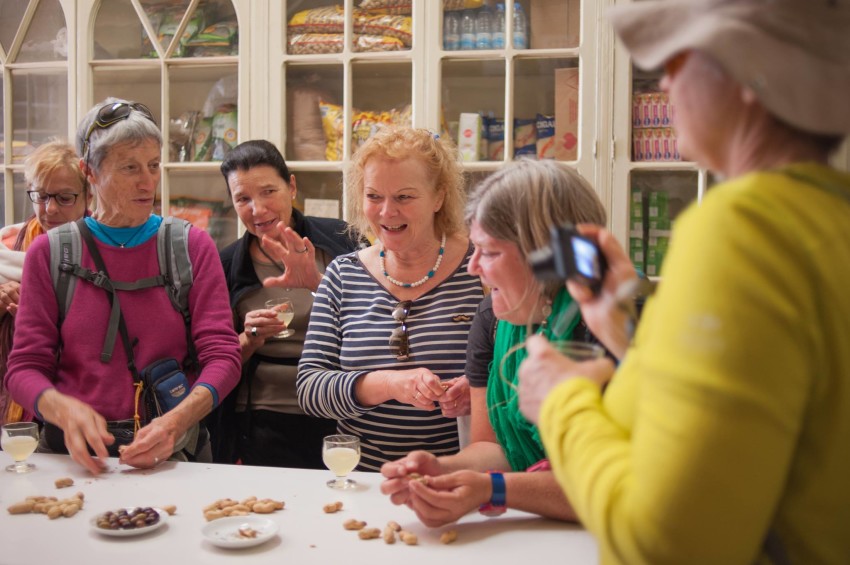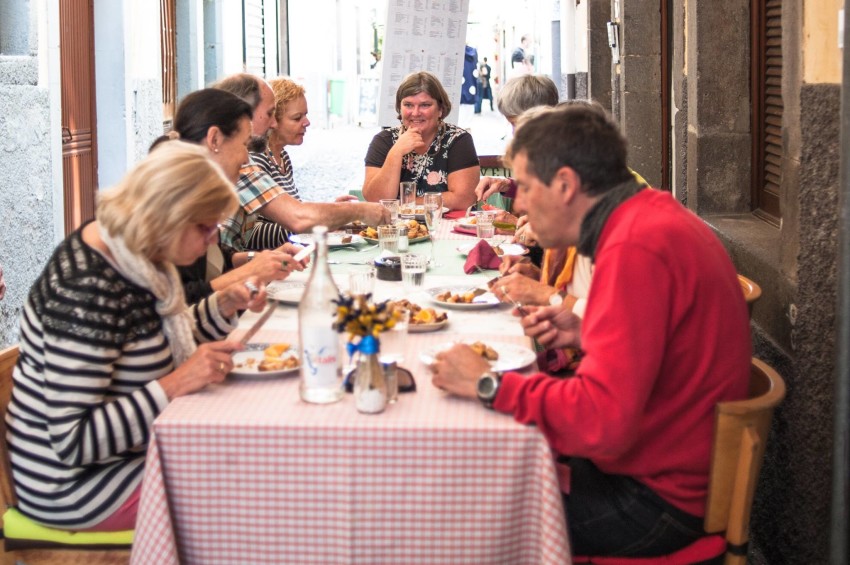 Choose your schedule
09:45 AM - 01:30 PM
$173.19
Choose your schedule
09:45 AM - 01:30 PM
$173.19
Choose your schedule
09:45 AM - 01:30 PM
$173.19
Choose your schedule
09:45 AM - 01:30 PM
$173.19
Choose your schedule
09:45 AM - 01:30 PM
$173.19
Choose your schedule
09:45 AM - 01:30 PM
$173.19
Choose your schedule
09:45 AM - 01:30 PM
$173.19
Choose your schedule
09:45 AM - 01:30 PM
$173.19
Choose your schedule
09:45 AM - 01:30 PM
$173.19
Choose your schedule
09:45 AM - 01:30 PM
$173.19
Choose your schedule
09:45 AM - 01:30 PM
$173.19
Choose your schedule
09:45 AM - 01:30 PM
$173.19
Choose your schedule
09:45 AM - 01:30 PM
$173.19
Choose your schedule
09:45 AM - 01:30 PM
$173.19
Choose your schedule
09:45 AM - 01:30 PM
$173.19
Choose your schedule
09:45 AM - 01:30 PM
$173.19
Choose your schedule
09:45 AM - 01:30 PM
$173.19
Choose your schedule
09:45 AM - 01:30 PM
$173.19
Choose your schedule
09:45 AM - 01:30 PM
$173.19
Choose your schedule
09:45 AM - 01:30 PM
$173.19
Choose your schedule
09:45 AM - 01:30 PM
$173.19
Choose your schedule
09:45 AM - 01:30 PM
$173.19
Choose your schedule
09:45 AM - 01:30 PM
$173.19
Choose your schedule
09:45 AM - 01:30 PM
$173.19
Choose your schedule
09:45 AM - 01:30 PM
$173.19
Choose your schedule
09:45 AM - 01:30 PM
$173.19
Choose your schedule
09:45 AM - 01:30 PM
$173.19
Choose your schedule
09:45 AM - 01:30 PM
$173.19
Choose your schedule
09:45 AM - 01:30 PM
$173.19
Choose your schedule
09:45 AM - 01:30 PM
$173.19
Choose your schedule
09:45 AM - 01:30 PM
$173.19
Choose your schedule
09:45 AM - 01:30 PM
$173.19
Choose your schedule
09:45 AM - 01:30 PM
$173.19
Choose your schedule
09:45 AM - 01:30 PM
$173.19
Choose your schedule
09:45 AM - 01:30 PM
$173.19
Choose your schedule
09:45 AM - 01:30 PM
$173.19
Choose your schedule
09:45 AM - 01:30 PM
$173.19
Choose your schedule
09:45 AM - 01:30 PM
$173.19
Choose your schedule
09:45 AM - 01:30 PM
$173.19
Choose your schedule
09:45 AM - 01:30 PM
$173.19
Choose your schedule
09:45 AM - 01:30 PM
$173.19
Choose your schedule
09:45 AM - 01:30 PM
$173.19
Choose your schedule
09:45 AM - 01:30 PM
$173.19
Choose your schedule
09:45 AM - 01:30 PM
$173.19
Choose your schedule
09:45 AM - 01:30 PM
$173.19
Choose your schedule
09:45 AM - 01:30 PM
$173.19
Choose your schedule
09:45 AM - 01:30 PM
$173.19
Choose your schedule
09:45 AM - 01:30 PM
$173.19
Choose your schedule
09:45 AM - 01:30 PM
$173.19
Choose your schedule
09:45 AM - 01:30 PM
$173.19
Choose your schedule
09:45 AM - 01:30 PM
$173.19
Choose your schedule
09:45 AM - 01:30 PM
$173.19
Choose your schedule
09:45 AM - 01:30 PM
$173.19
Choose your schedule
09:45 AM - 01:30 PM
$173.19
Choose your schedule
09:45 AM - 01:30 PM
$173.19
Choose your schedule
09:45 AM - 01:30 PM
$173.19
Choose your schedule
09:45 AM - 01:30 PM
$173.19
Choose your schedule
09:45 AM - 01:30 PM
$173.19
Choose your schedule
09:45 AM - 01:30 PM
$173.19
Choose your schedule
09:45 AM - 01:30 PM
$173.19
Choose your schedule
09:45 AM - 01:30 PM
$173.19
Choose your schedule
09:45 AM - 01:30 PM
$173.19
Choose your schedule
09:45 AM - 01:30 PM
$173.19
Choose your schedule
09:45 AM - 01:30 PM
$173.19
Choose your schedule
09:45 AM - 01:30 PM
$173.19
Choose your schedule
09:45 AM - 01:30 PM
$173.19
Choose your schedule
09:45 AM - 01:30 PM
$173.19
Choose your schedule
09:45 AM - 01:30 PM
$173.19
Choose your schedule
09:45 AM - 01:30 PM
$173.19
Choose your schedule
09:45 AM - 01:30 PM
$173.19
Choose your schedule
09:45 AM - 01:30 PM
$173.19
Choose your schedule
09:45 AM - 01:30 PM
$173.19
Choose your schedule
09:45 AM - 01:30 PM
$173.19
Choose your schedule
09:45 AM - 01:30 PM
$173.19
Choose your schedule
09:45 AM - 01:30 PM
$173.19
Choose your schedule
09:45 AM - 01:30 PM
$173.19
Choose your schedule
09:45 AM - 01:30 PM
$173.19
Choose your schedule
09:45 AM - 01:30 PM
$173.19
Choose your schedule
09:45 AM - 01:30 PM
$173.19
Choose your schedule
09:45 AM - 01:30 PM
$173.19
Choose your schedule
09:45 AM - 01:30 PM
$173.19
Choose your schedule
09:45 AM - 01:30 PM
$173.19
Choose your schedule
09:45 AM - 01:30 PM
$173.19
Choose your schedule
09:45 AM - 01:30 PM
$173.19
Choose your schedule
09:45 AM - 01:30 PM
$173.19
Choose your schedule
09:45 AM - 01:30 PM
$173.19
Choose your schedule
09:45 AM - 01:30 PM
$173.19
Choose your schedule
09:45 AM - 01:30 PM
$173.19
Choose your schedule
09:45 AM - 01:30 PM
$173.19
Choose your schedule
09:45 AM - 01:30 PM
$173.19
Choose your schedule
09:45 AM - 01:30 PM
$173.19
Choose your schedule
09:45 AM - 01:30 PM
$173.19
Choose your schedule
09:45 AM - 01:30 PM
$173.19
Choose your schedule
09:45 AM - 01:30 PM
$173.19
Choose your schedule
09:45 AM - 01:30 PM
$173.19
Choose your schedule
09:45 AM - 01:30 PM
$173.19
Choose your schedule
09:45 AM - 01:30 PM
$173.19
Choose your schedule
09:45 AM - 01:30 PM
$173.19
Choose your schedule
09:45 AM - 01:30 PM
$173.19
Choose your schedule
09:45 AM - 01:30 PM
$173.19
Choose your schedule
09:45 AM - 01:30 PM
$173.19
Choose your schedule
09:45 AM - 01:30 PM
$173.19
Choose your schedule
09:45 AM - 01:30 PM
$173.19
Choose your schedule
09:45 AM - 01:30 PM
$173.19
Choose your schedule
09:45 AM - 01:30 PM
$173.19
Choose your schedule
09:45 AM - 01:30 PM
$173.19
Choose your schedule
09:45 AM - 01:30 PM
$173.19
Choose your schedule
09:45 AM - 01:30 PM
$173.19
Choose your schedule
09:45 AM - 01:30 PM
$173.19
Choose your schedule
09:45 AM - 01:30 PM
$173.19
Choose your schedule
09:45 AM - 01:30 PM
$173.19
Choose your schedule
09:45 AM - 01:30 PM
$173.19
Choose your schedule
09:45 AM - 01:30 PM
$173.19
Choose your schedule
09:45 AM - 01:30 PM
$173.19
Choose your schedule
09:45 AM - 01:30 PM
$173.19
Choose your schedule
09:45 AM - 01:30 PM
$173.19
Choose your schedule
09:45 AM - 01:30 PM
$173.19
Choose your schedule
09:45 AM - 01:30 PM
$173.19
Choose your schedule
09:45 AM - 01:30 PM
$173.19
Choose your schedule
09:45 AM - 01:30 PM
$173.19
Choose your schedule
09:45 AM - 01:30 PM
$173.19
Choose your schedule
09:45 AM - 01:30 PM
$173.19
Choose your schedule
09:45 AM - 01:30 PM
$173.19
Choose your schedule
09:45 AM - 01:30 PM
$173.19
Choose your schedule
09:45 AM - 01:30 PM
$173.19
Choose your schedule
09:45 AM - 01:30 PM
$173.19
Choose your schedule
09:45 AM - 01:30 PM
$173.19
Choose your schedule
09:45 AM - 01:30 PM
$173.19
Choose your schedule
09:45 AM - 01:30 PM
$173.19
Choose your schedule
09:45 AM - 01:30 PM
$173.19
Choose your schedule
09:45 AM - 01:30 PM
$173.19
Choose your schedule
09:45 AM - 01:30 PM
$173.19
Choose your schedule
09:45 AM - 01:30 PM
$173.19
Choose your schedule
09:45 AM - 01:30 PM
$173.19
Choose your schedule
09:45 AM - 01:30 PM
$173.19
Choose your schedule
09:45 AM - 01:30 PM
$173.19
Choose your schedule
09:45 AM - 01:30 PM
$173.19
Choose your schedule
09:45 AM - 01:30 PM
$173.19
Choose your schedule
09:45 AM - 01:30 PM
$173.19
Choose your schedule
09:45 AM - 01:30 PM
$173.19
Choose your schedule
09:45 AM - 01:30 PM
$173.19
Choose your schedule
09:45 AM - 01:30 PM
$173.19
Choose your schedule
09:45 AM - 01:30 PM
$173.19
Choose your schedule
09:45 AM - 01:30 PM
$173.19
Choose your schedule
09:45 AM - 01:30 PM
$173.19
Choose your schedule
09:45 AM - 01:30 PM
$173.19
Choose your schedule
09:45 AM - 01:30 PM
$173.19
Choose your schedule
09:45 AM - 01:30 PM
$173.19
Choose your schedule
09:45 AM - 01:30 PM
$173.19
Choose your schedule
09:45 AM - 01:30 PM
$173.19
Choose your schedule
09:45 AM - 01:30 PM
$173.19
Choose your schedule
09:45 AM - 01:30 PM
$173.19
Choose your schedule
09:45 AM - 01:30 PM
$173.19
Choose your schedule
09:45 AM - 01:30 PM
$173.19
Choose your schedule
09:45 AM - 01:30 PM
$173.19
About the Experience
The beautiful city of Funchal hides an exciting past full of stories and flavors to unravel in its streets and alleys. Join us on a food & wine tour through the city, discovering Madeira's culture, history and wines! Taste the most traditional and authentic flavors from some restaurants, wine producers and the local market.
Itinerary:
The first place is an innovative project that aims to keep Madeira's traditions, culture and art alive. Come and taste the perfect regional delicacies!
Visit a chocolate factory to taste Madeira's deliciously elegant chocolates. Simply irresistible!
Visit a world-renowned wine producer to taste some of their highly rated old wines
Visit a traditional factory where you can taste Madeira's most delicious cookies and sweets
Stop into a traditional bar where to try black scabbard fillet sandwiches or fresh tuna, a favorite among the locals
Visit Funcha's bustling farmer's market, full of colorful flowers, seasonal exotic fruits and fresh fish
Stop into a typical grocery store, where you will learn about various spices, beans, potatoes and much more, plus you'll get to try the famous Poncha!
Come and delight yourself with tasty regional and home cooking with a stop at a restaurant located in the old town, offering a rich and complete menu of typical and secular Madeira cuisine
The last stop on the tour will be at the "Armazém do Mercado" and it is a calm, modern space, full of good coffee, tea, wine, and good music
* All tours are in English
* The Food & Wine Walking Tour takes place every Thursday and it starts at 10.30am. Attendance 15 minutes earlier is required.
Meeting point:
The meeting point is at Infante Roundabout right next to "H&M" store at 10.15am.
Blandys Wine Lodges Avenida Arriaga 28
9000-064 - Funchal

Terms and Conditions
Refundable up to 1 days before start of activity.
Earn $500*
towards your next trip
Join our Travel Rewards program and receive $500 just for signing up! As a Travel Rewards Member, you'll receive exclusive offers and early access to special deals and sales.