Van Tour: East Tour
Location: Madeira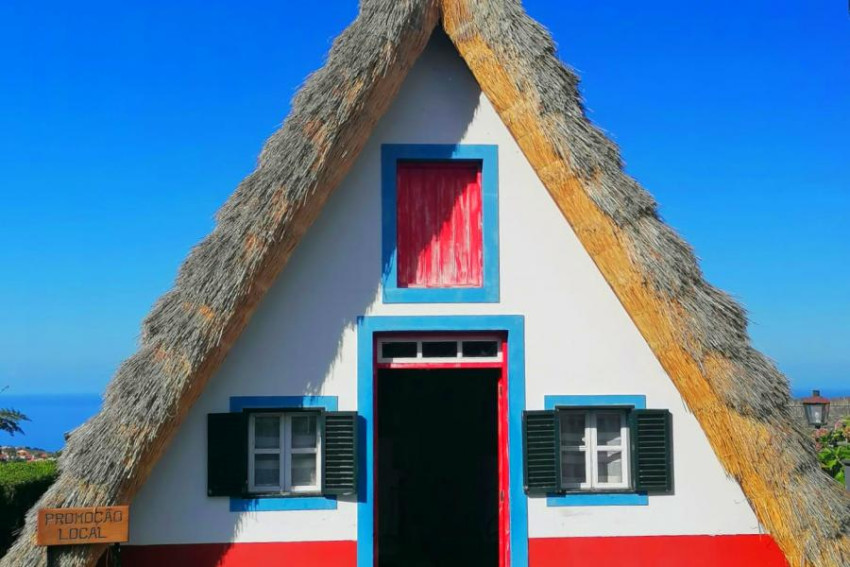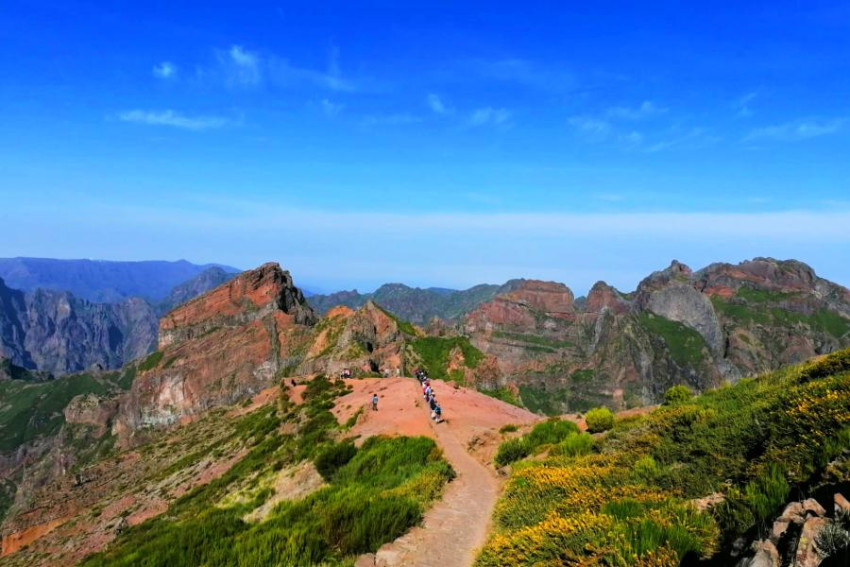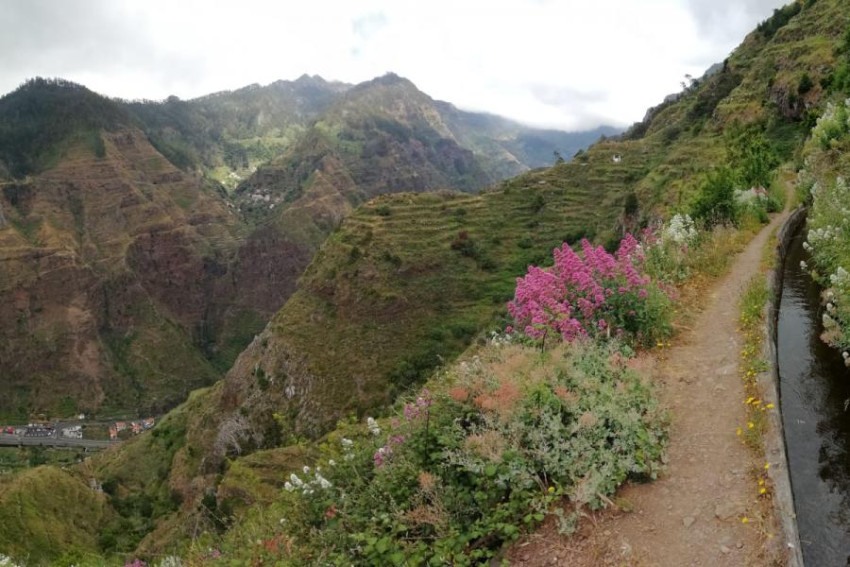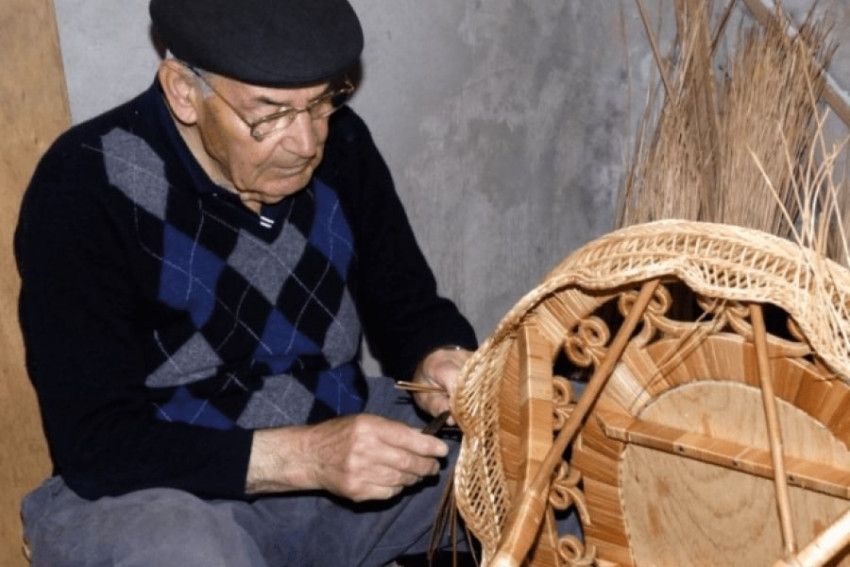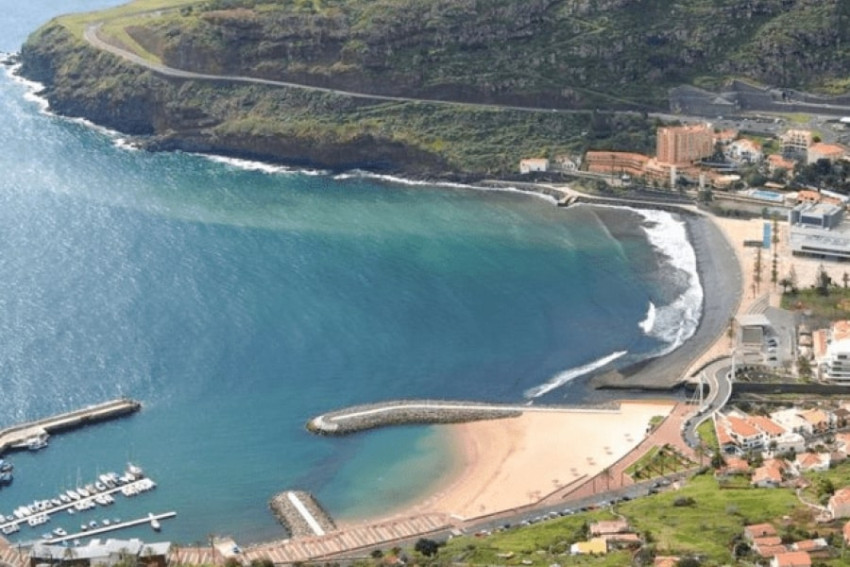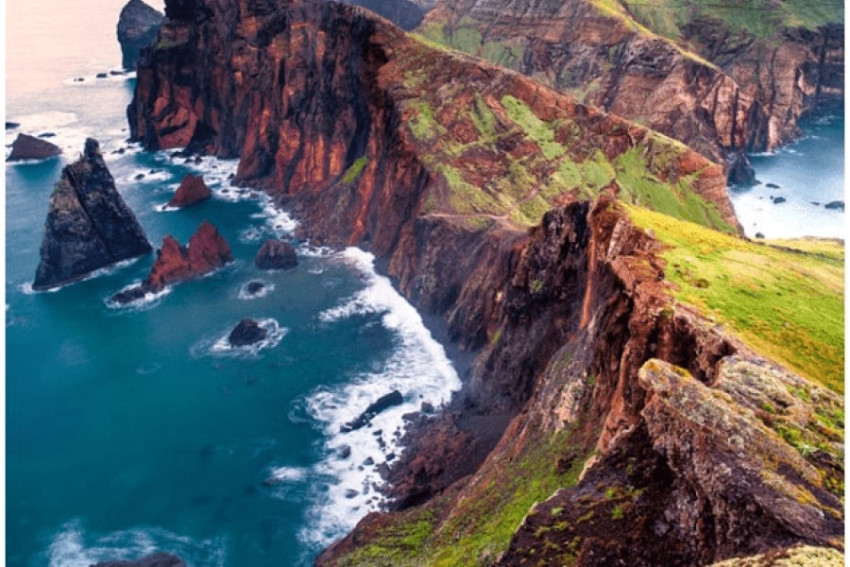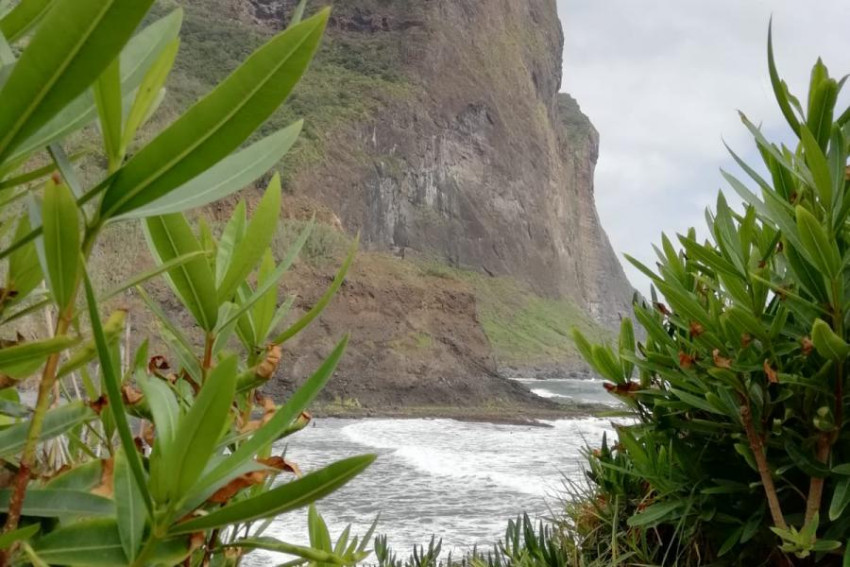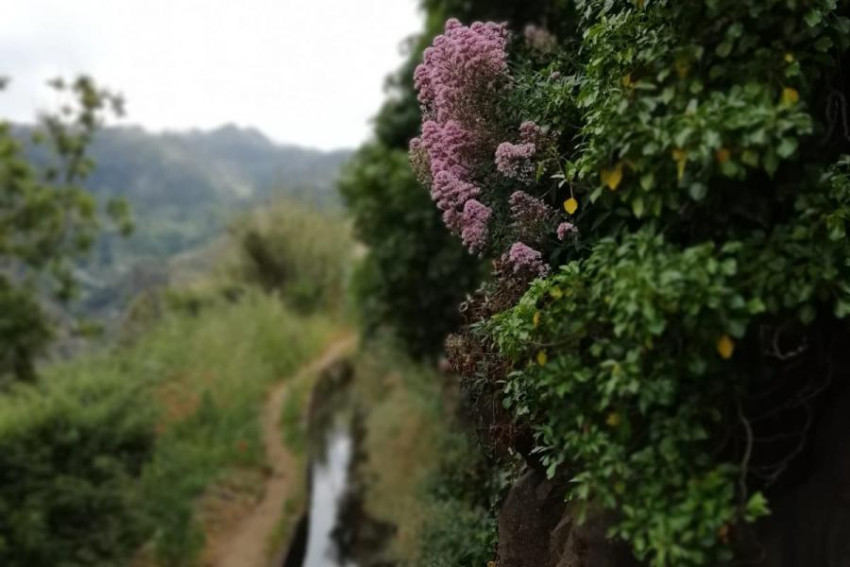 Choose your schedule
09:00 AM - 05:00 PM
$76.89
Choose your schedule
09:00 AM - 05:00 PM
$76.89
Choose your schedule
09:00 AM - 05:00 PM
$76.89
Choose your schedule
09:00 AM - 05:00 PM
$76.89
Choose your schedule
09:00 AM - 05:00 PM
$76.89
Choose your schedule
09:00 AM - 05:00 PM
$76.89
Choose your schedule
09:00 AM - 05:00 PM
$76.89
Choose your schedule
09:00 AM - 05:00 PM
$76.89
Choose your schedule
09:00 AM - 05:00 PM
$76.89
Choose your schedule
09:00 AM - 05:00 PM
$76.89
Choose your schedule
09:00 AM - 05:00 PM
$76.89
Choose your schedule
09:00 AM - 05:00 PM
$76.89
Choose your schedule
09:00 AM - 05:00 PM
$76.89
Choose your schedule
09:00 AM - 05:00 PM
$76.89
Choose your schedule
09:00 AM - 05:00 PM
$76.89
Choose your schedule
09:00 AM - 05:00 PM
$76.89
Choose your schedule
09:00 AM - 05:00 PM
$76.89
Choose your schedule
09:00 AM - 05:00 PM
$76.89
Choose your schedule
09:00 AM - 05:00 PM
$76.89
Choose your schedule
09:00 AM - 05:00 PM
$76.89
Choose your schedule
09:00 AM - 05:00 PM
$76.89
Choose your schedule
09:00 AM - 05:00 PM
$76.89
Choose your schedule
09:00 AM - 05:00 PM
$76.89
Choose your schedule
09:00 AM - 05:00 PM
$76.89
Choose your schedule
09:00 AM - 05:00 PM
$76.89
Choose your schedule
09:00 AM - 05:00 PM
$76.89
Choose your schedule
09:00 AM - 05:00 PM
$76.89
Choose your schedule
09:00 AM - 05:00 PM
$76.89
Choose your schedule
09:00 AM - 05:00 PM
$76.89
Choose your schedule
09:00 AM - 05:00 PM
$76.89
Choose your schedule
09:00 AM - 05:00 PM
$76.89
Choose your schedule
09:00 AM - 05:00 PM
$76.89
Choose your schedule
09:00 AM - 05:00 PM
$76.89
Choose your schedule
09:00 AM - 05:00 PM
$76.89
Choose your schedule
09:00 AM - 05:00 PM
$76.89
Choose your schedule
09:00 AM - 05:00 PM
$76.89
Choose your schedule
09:00 AM - 05:00 PM
$76.89
Choose your schedule
09:00 AM - 05:00 PM
$76.89
Choose your schedule
09:00 AM - 05:00 PM
$76.89
Choose your schedule
09:00 AM - 05:00 PM
$76.89
Choose your schedule
09:00 AM - 05:00 PM
$76.89
Choose your schedule
09:00 AM - 05:00 PM
$76.89
Choose your schedule
09:00 AM - 05:00 PM
$76.89
Choose your schedule
09:00 AM - 05:00 PM
$76.89
Choose your schedule
09:00 AM - 05:00 PM
$76.89
Choose your schedule
09:00 AM - 05:00 PM
$76.89
Choose your schedule
09:00 AM - 05:00 PM
$76.89
Choose your schedule
09:00 AM - 05:00 PM
$76.89
Choose your schedule
09:00 AM - 05:00 PM
$76.89
Choose your schedule
09:00 AM - 05:00 PM
$76.89
Choose your schedule
09:00 AM - 05:00 PM
$76.89
Choose your schedule
09:00 AM - 05:00 PM
$76.89
Choose your schedule
09:00 AM - 05:00 PM
$76.89
Choose your schedule
09:00 AM - 05:00 PM
$76.89
Choose your schedule
09:00 AM - 05:00 PM
$76.89
Choose your schedule
09:00 AM - 05:00 PM
$76.89
Choose your schedule
09:00 AM - 05:00 PM
$76.89
Choose your schedule
09:00 AM - 05:00 PM
$76.89
Choose your schedule
09:00 AM - 05:00 PM
$76.89
Choose your schedule
09:00 AM - 05:00 PM
$76.89
Choose your schedule
09:00 AM - 05:00 PM
$76.89
Choose your schedule
09:00 AM - 05:00 PM
$76.89
Choose your schedule
09:00 AM - 05:00 PM
$76.89
Choose your schedule
09:00 AM - 05:00 PM
$76.89
Choose your schedule
09:00 AM - 05:00 PM
$76.89
Choose your schedule
09:00 AM - 05:00 PM
$76.89
Choose your schedule
09:00 AM - 05:00 PM
$76.89
Choose your schedule
09:00 AM - 05:00 PM
$76.89
Choose your schedule
09:00 AM - 05:00 PM
$76.89
Choose your schedule
09:00 AM - 05:00 PM
$76.89
Choose your schedule
09:00 AM - 05:00 PM
$76.89
Choose your schedule
09:00 AM - 05:00 PM
$76.89
Choose your schedule
09:00 AM - 05:00 PM
$76.89
Choose your schedule
09:00 AM - 05:00 PM
$76.89
Choose your schedule
09:00 AM - 05:00 PM
$76.89
Choose your schedule
09:00 AM - 05:00 PM
$76.89
Choose your schedule
09:00 AM - 05:00 PM
$76.89
Choose your schedule
09:00 AM - 05:00 PM
$76.89
Choose your schedule
09:00 AM - 05:00 PM
$76.89
Choose your schedule
09:00 AM - 05:00 PM
$76.89
Choose your schedule
09:00 AM - 05:00 PM
$76.89
Choose your schedule
09:00 AM - 05:00 PM
$76.89
Choose your schedule
09:00 AM - 05:00 PM
$76.89
Choose your schedule
09:00 AM - 05:00 PM
$76.89
Choose your schedule
09:00 AM - 05:00 PM
$76.89
Choose your schedule
09:00 AM - 05:00 PM
$76.89
Choose your schedule
09:00 AM - 05:00 PM
$76.89
Choose your schedule
09:00 AM - 05:00 PM
$76.89
Choose your schedule
09:00 AM - 05:00 PM
$76.89
Choose your schedule
09:00 AM - 05:00 PM
$76.89
Choose your schedule
09:00 AM - 05:00 PM
$76.89
Choose your schedule
09:00 AM - 05:00 PM
$76.89
Choose your schedule
09:00 AM - 05:00 PM
$76.89
Choose your schedule
09:00 AM - 05:00 PM
$76.89
Choose your schedule
09:00 AM - 05:00 PM
$76.89
Choose your schedule
09:00 AM - 05:00 PM
$76.89
Choose your schedule
09:00 AM - 05:00 PM
$76.89
Choose your schedule
09:00 AM - 05:00 PM
$76.89
Choose your schedule
09:00 AM - 05:00 PM
$76.89
Choose your schedule
09:00 AM - 05:00 PM
$76.89
Choose your schedule
09:00 AM - 05:00 PM
$76.89
Choose your schedule
09:00 AM - 05:00 PM
$76.89
Choose your schedule
09:00 AM - 05:00 PM
$76.89
Choose your schedule
09:00 AM - 05:00 PM
$76.89
Choose your schedule
09:00 AM - 05:00 PM
$76.89
Choose your schedule
09:00 AM - 05:00 PM
$76.89
Choose your schedule
09:00 AM - 05:00 PM
$76.89
Choose your schedule
09:00 AM - 05:00 PM
$76.89
Choose your schedule
09:00 AM - 05:00 PM
$76.89
Choose your schedule
09:00 AM - 05:00 PM
$76.89
Choose your schedule
09:00 AM - 05:00 PM
$76.89
Choose your schedule
09:00 AM - 05:00 PM
$76.89
Choose your schedule
09:00 AM - 05:00 PM
$76.89
Choose your schedule
09:00 AM - 05:00 PM
$76.89
Choose your schedule
09:00 AM - 05:00 PM
$76.89
Choose your schedule
09:00 AM - 05:00 PM
$76.89
Choose your schedule
09:00 AM - 05:00 PM
$76.89
Choose your schedule
09:00 AM - 05:00 PM
$76.89
Choose your schedule
09:00 AM - 05:00 PM
$76.89
Choose your schedule
09:00 AM - 05:00 PM
$76.89
Choose your schedule
09:00 AM - 05:00 PM
$76.89
Choose your schedule
09:00 AM - 05:00 PM
$76.89
Choose your schedule
09:00 AM - 05:00 PM
$76.89
Choose your schedule
09:00 AM - 05:00 PM
$76.89
Choose your schedule
09:00 AM - 05:00 PM
$76.89
Choose your schedule
09:00 AM - 05:00 PM
$76.89
Choose your schedule
09:00 AM - 05:00 PM
$76.89
Choose your schedule
09:00 AM - 05:00 PM
$76.89
Choose your schedule
09:00 AM - 05:00 PM
$76.89
Choose your schedule
09:00 AM - 05:00 PM
$76.89
Choose your schedule
09:00 AM - 05:00 PM
$76.89
Choose your schedule
09:00 AM - 05:00 PM
$76.89
Choose your schedule
09:00 AM - 05:00 PM
$76.89
Choose your schedule
09:00 AM - 05:00 PM
$76.89
Choose your schedule
09:00 AM - 05:00 PM
$76.89
Choose your schedule
09:00 AM - 05:00 PM
$76.89
Choose your schedule
09:00 AM - 05:00 PM
$76.89
Choose your schedule
09:00 AM - 05:00 PM
$76.89
Choose your schedule
09:00 AM - 05:00 PM
$76.89
Choose your schedule
09:00 AM - 05:00 PM
$76.89
Choose your schedule
09:00 AM - 05:00 PM
$76.89
Choose your schedule
09:00 AM - 05:00 PM
$76.89
Choose your schedule
09:00 AM - 05:00 PM
$76.89
Choose your schedule
09:00 AM - 05:00 PM
$76.89
Choose your schedule
09:00 AM - 05:00 PM
$76.89
Choose your schedule
09:00 AM - 05:00 PM
$76.89
Choose your schedule
09:00 AM - 05:00 PM
$76.89
Choose your schedule
09:00 AM - 05:00 PM
$76.89
Choose your schedule
09:00 AM - 05:00 PM
$76.89
Choose your schedule
09:00 AM - 05:00 PM
$76.89
Choose your schedule
09:00 AM - 05:00 PM
$76.89
Choose your schedule
09:00 AM - 05:00 PM
$76.89
Choose your schedule
09:00 AM - 05:00 PM
$76.89
Choose your schedule
09:00 AM - 05:00 PM
$76.89
Choose your schedule
09:00 AM - 05:00 PM
$76.89
Choose your schedule
09:00 AM - 05:00 PM
$76.89
Choose your schedule
09:00 AM - 05:00 PM
$76.89
Choose your schedule
09:00 AM - 05:00 PM
$76.89
Choose your schedule
09:00 AM - 05:00 PM
$76.89
Choose your schedule
09:00 AM - 05:00 PM
$76.89
Choose your schedule
09:00 AM - 05:00 PM
$76.89
Choose your schedule
09:00 AM - 05:00 PM
$76.89
Choose your schedule
09:00 AM - 05:00 PM
$76.89
Choose your schedule
09:00 AM - 05:00 PM
$76.89
Choose your schedule
09:00 AM - 05:00 PM
$76.89
Choose your schedule
09:00 AM - 05:00 PM
$76.89
Choose your schedule
09:00 AM - 05:00 PM
$76.89
Choose your schedule
09:00 AM - 05:00 PM
$76.89
Choose your schedule
09:00 AM - 05:00 PM
$76.89
Choose your schedule
09:00 AM - 05:00 PM
$76.89
Choose your schedule
09:00 AM - 05:00 PM
$76.89
Choose your schedule
09:00 AM - 05:00 PM
$76.89
Choose your schedule
09:00 AM - 05:00 PM
$76.89
Choose your schedule
09:00 AM - 05:00 PM
$76.89
Choose your schedule
09:00 AM - 05:00 PM
$76.89
Choose your schedule
09:00 AM - 05:00 PM
$76.89
Choose your schedule
09:00 AM - 05:00 PM
$76.89
Choose your schedule
09:00 AM - 05:00 PM
$76.89
Choose your schedule
09:00 AM - 05:00 PM
$76.89
Choose your schedule
09:00 AM - 05:00 PM
$76.89
Choose your schedule
09:00 AM - 05:00 PM
$76.89
Choose your schedule
09:00 AM - 05:00 PM
$76.89
Choose your schedule
09:00 AM - 05:00 PM
$76.89
Choose your schedule
09:00 AM - 05:00 PM
$76.89
Choose your schedule
09:00 AM - 05:00 PM
$76.89
Choose your schedule
09:00 AM - 05:00 PM
$76.89
Choose your schedule
09:00 AM - 05:00 PM
$76.89
Choose your schedule
09:00 AM - 05:00 PM
$76.89
Choose your schedule
09:00 AM - 05:00 PM
$76.89
Choose your schedule
09:00 AM - 05:00 PM
$76.89
Choose your schedule
09:00 AM - 05:00 PM
$76.89
Choose your schedule
09:00 AM - 05:00 PM
$76.89
Choose your schedule
09:00 AM - 05:00 PM
$76.89
Choose your schedule
09:00 AM - 05:00 PM
$76.89
Choose your schedule
09:00 AM - 05:00 PM
$76.89
Choose your schedule
09:00 AM - 05:00 PM
$76.89
Choose your schedule
09:00 AM - 05:00 PM
$76.89
Choose your schedule
09:00 AM - 05:00 PM
$76.89
Choose your schedule
09:00 AM - 05:00 PM
$76.89
Choose your schedule
09:00 AM - 05:00 PM
$76.89
Choose your schedule
09:00 AM - 05:00 PM
$76.89
Choose your schedule
09:00 AM - 05:00 PM
$76.89
Choose your schedule
09:00 AM - 05:00 PM
$76.89
Choose your schedule
09:00 AM - 05:00 PM
$76.89
Choose your schedule
09:00 AM - 05:00 PM
$76.89
Choose your schedule
09:00 AM - 05:00 PM
$76.89
Choose your schedule
09:00 AM - 05:00 PM
$76.89
Choose your schedule
09:00 AM - 05:00 PM
$76.89
Choose your schedule
09:00 AM - 05:00 PM
$76.89
Choose your schedule
09:00 AM - 05:00 PM
$76.89
Choose your schedule
09:00 AM - 05:00 PM
$76.89
Choose your schedule
09:00 AM - 05:00 PM
$76.89
Choose your schedule
09:00 AM - 05:00 PM
$76.89
Choose your schedule
09:00 AM - 05:00 PM
$76.89
Choose your schedule
09:00 AM - 05:00 PM
$76.89
Choose your schedule
09:00 AM - 05:00 PM
$76.89
Choose your schedule
09:00 AM - 05:00 PM
$76.89
Choose your schedule
09:00 AM - 05:00 PM
$76.89
Choose your schedule
09:00 AM - 05:00 PM
$76.89
Choose your schedule
09:00 AM - 05:00 PM
$76.89
Choose your schedule
09:00 AM - 05:00 PM
$76.89
Choose your schedule
09:00 AM - 05:00 PM
$76.89
Choose your schedule
09:00 AM - 05:00 PM
$76.89
Choose your schedule
09:00 AM - 05:00 PM
$76.89
Choose your schedule
09:00 AM - 05:00 PM
$76.89
Choose your schedule
09:00 AM - 05:00 PM
$76.89
Choose your schedule
09:00 AM - 05:00 PM
$76.89
Choose your schedule
09:00 AM - 05:00 PM
$76.89
Choose your schedule
09:00 AM - 05:00 PM
$76.89
Choose your schedule
09:00 AM - 05:00 PM
$76.89
Choose your schedule
09:00 AM - 05:00 PM
$76.89
Choose your schedule
09:00 AM - 05:00 PM
$76.89
Choose your schedule
09:00 AM - 05:00 PM
$76.89
Choose your schedule
09:00 AM - 05:00 PM
$76.89
Choose your schedule
09:00 AM - 05:00 PM
$76.89
Choose your schedule
09:00 AM - 05:00 PM
$76.89
Choose your schedule
09:00 AM - 05:00 PM
$76.89
Choose your schedule
09:00 AM - 05:00 PM
$76.89
Choose your schedule
09:00 AM - 05:00 PM
$76.89
Choose your schedule
09:00 AM - 05:00 PM
$76.89
Choose your schedule
09:00 AM - 05:00 PM
$76.89
Choose your schedule
09:00 AM - 05:00 PM
$76.89
Choose your schedule
09:00 AM - 05:00 PM
$76.89
Choose your schedule
09:00 AM - 05:00 PM
$76.89
Choose your schedule
09:00 AM - 05:00 PM
$76.89
Choose your schedule
09:00 AM - 05:00 PM
$76.89
Choose your schedule
09:00 AM - 05:00 PM
$76.89
Choose your schedule
09:00 AM - 05:00 PM
$76.89
Choose your schedule
09:00 AM - 05:00 PM
$76.89
Choose your schedule
09:00 AM - 05:00 PM
$76.89
Choose your schedule
09:00 AM - 05:00 PM
$76.89
Choose your schedule
09:00 AM - 05:00 PM
$76.89
Choose your schedule
09:00 AM - 05:00 PM
$76.89
Choose your schedule
09:00 AM - 05:00 PM
$76.89
Choose your schedule
09:00 AM - 05:00 PM
$76.89
Choose your schedule
09:00 AM - 05:00 PM
$76.89
Choose your schedule
09:00 AM - 05:00 PM
$76.89
Choose your schedule
09:00 AM - 05:00 PM
$76.89
Choose your schedule
09:00 AM - 05:00 PM
$76.89
Choose your schedule
09:00 AM - 05:00 PM
$76.89
Choose your schedule
09:00 AM - 05:00 PM
$76.89
Choose your schedule
09:00 AM - 05:00 PM
$76.89
Choose your schedule
09:00 AM - 05:00 PM
$76.89
Choose your schedule
09:00 AM - 05:00 PM
$76.89
Choose your schedule
09:00 AM - 05:00 PM
$76.89
Choose your schedule
09:00 AM - 05:00 PM
$76.89
Choose your schedule
09:00 AM - 05:00 PM
$76.89
Choose your schedule
09:00 AM - 05:00 PM
$76.89
Choose your schedule
09:00 AM - 05:00 PM
$76.89
Choose your schedule
09:00 AM - 05:00 PM
$76.89
Choose your schedule
09:00 AM - 05:00 PM
$76.89
Choose your schedule
09:00 AM - 05:00 PM
$76.89
Choose your schedule
09:00 AM - 05:00 PM
$76.89
Choose your schedule
09:00 AM - 05:00 PM
$76.89
Choose your schedule
09:00 AM - 05:00 PM
$76.89
Choose your schedule
09:00 AM - 05:00 PM
$76.89
Choose your schedule
09:00 AM - 05:00 PM
$76.89
Choose your schedule
09:00 AM - 05:00 PM
$76.89
Choose your schedule
09:00 AM - 05:00 PM
$76.89
Choose your schedule
09:00 AM - 05:00 PM
$76.89
Choose your schedule
09:00 AM - 05:00 PM
$76.89
Choose your schedule
09:00 AM - 05:00 PM
$76.89
Choose your schedule
09:00 AM - 05:00 PM
$76.89
Choose your schedule
09:00 AM - 05:00 PM
$76.89
Choose your schedule
09:00 AM - 05:00 PM
$76.89
Choose your schedule
09:00 AM - 05:00 PM
$76.89
Choose your schedule
09:00 AM - 05:00 PM
$76.89
Choose your schedule
09:00 AM - 05:00 PM
$76.89
Choose your schedule
09:00 AM - 05:00 PM
$76.89
Choose your schedule
09:00 AM - 05:00 PM
$76.89
Choose your schedule
09:00 AM - 05:00 PM
$76.89
Choose your schedule
09:00 AM - 05:00 PM
$76.89
Choose your schedule
09:00 AM - 05:00 PM
$76.89
Choose your schedule
09:00 AM - 05:00 PM
$76.89
Choose your schedule
09:00 AM - 05:00 PM
$76.89
Choose your schedule
09:00 AM - 05:00 PM
$76.89
Choose your schedule
09:00 AM - 05:00 PM
$76.89
Choose your schedule
09:00 AM - 05:00 PM
$76.89
Choose your schedule
09:00 AM - 05:00 PM
$76.89
Choose your schedule
09:00 AM - 05:00 PM
$76.89
Choose your schedule
09:00 AM - 05:00 PM
$76.89
Choose your schedule
09:00 AM - 05:00 PM
$76.89
Choose your schedule
09:00 AM - 05:00 PM
$76.89
Choose your schedule
09:00 AM - 05:00 PM
$76.89
Choose your schedule
09:00 AM - 05:00 PM
$76.89
Choose your schedule
09:00 AM - 05:00 PM
$76.89
Choose your schedule
09:00 AM - 05:00 PM
$76.89
Choose your schedule
09:00 AM - 05:00 PM
$76.89
Choose your schedule
09:00 AM - 05:00 PM
$76.89
Choose your schedule
09:00 AM - 05:00 PM
$76.89
Choose your schedule
09:00 AM - 05:00 PM
$76.89
Choose your schedule
09:00 AM - 05:00 PM
$76.89
Choose your schedule
09:00 AM - 05:00 PM
$76.89
Choose your schedule
09:00 AM - 05:00 PM
$76.89
Choose your schedule
09:00 AM - 05:00 PM
$76.89
Choose your schedule
09:00 AM - 05:00 PM
$76.89
Choose your schedule
09:00 AM - 05:00 PM
$76.89
Choose your schedule
09:00 AM - 05:00 PM
$76.89
Choose your schedule
09:00 AM - 05:00 PM
$76.89
Choose your schedule
09:00 AM - 05:00 PM
$76.89
Choose your schedule
09:00 AM - 05:00 PM
$76.89
Choose your schedule
09:00 AM - 05:00 PM
$76.89
Choose your schedule
09:00 AM - 05:00 PM
$76.89
Choose your schedule
09:00 AM - 05:00 PM
$76.89
Choose your schedule
09:00 AM - 05:00 PM
$76.89
Choose your schedule
09:00 AM - 05:00 PM
$76.89
Choose your schedule
09:00 AM - 05:00 PM
$76.89
Choose your schedule
09:00 AM - 05:00 PM
$76.89
Choose your schedule
09:00 AM - 05:00 PM
$76.89
Choose your schedule
09:00 AM - 05:00 PM
$76.89
Choose your schedule
09:00 AM - 05:00 PM
$76.89
Choose your schedule
09:00 AM - 05:00 PM
$76.89
Choose your schedule
09:00 AM - 05:00 PM
$76.89
Choose your schedule
09:00 AM - 05:00 PM
$76.89
Choose your schedule
09:00 AM - 05:00 PM
$76.89
Choose your schedule
09:00 AM - 05:00 PM
$76.89
Choose your schedule
09:00 AM - 05:00 PM
$76.89
Choose your schedule
09:00 AM - 05:00 PM
$76.89
Choose your schedule
09:00 AM - 05:00 PM
$76.89
Choose your schedule
09:00 AM - 05:00 PM
$76.89
Choose your schedule
09:00 AM - 05:00 PM
$76.89
Choose your schedule
09:00 AM - 05:00 PM
$76.89
Choose your schedule
09:00 AM - 05:00 PM
$76.89
Choose your schedule
09:00 AM - 05:00 PM
$76.89
Choose your schedule
09:00 AM - 05:00 PM
$76.89
Choose your schedule
09:00 AM - 05:00 PM
$76.89
Choose your schedule
09:00 AM - 05:00 PM
$76.89
Choose your schedule
09:00 AM - 05:00 PM
$76.89
Choose your schedule
09:00 AM - 05:00 PM
$76.89
Choose your schedule
09:00 AM - 05:00 PM
$76.89
Choose your schedule
09:00 AM - 05:00 PM
$76.89
Choose your schedule
09:00 AM - 05:00 PM
$76.89
Choose your schedule
09:00 AM - 05:00 PM
$76.89
Choose your schedule
09:00 AM - 05:00 PM
$76.89
Choose your schedule
09:00 AM - 05:00 PM
$76.89
Choose your schedule
09:00 AM - 05:00 PM
$76.89
Choose your schedule
09:00 AM - 05:00 PM
$76.89
Choose your schedule
09:00 AM - 05:00 PM
$76.89
Choose your schedule
09:00 AM - 05:00 PM
$76.89
Choose your schedule
09:00 AM - 05:00 PM
$76.89
Choose your schedule
09:00 AM - 05:00 PM
$76.89
About the Experience
Start this tour by heading towards Pico do Arieiro, the highest mountain accessible by car and the third-highest of the island (1818m). Here you will be astonished by the fantastic views over the mountains and the interior of the island.

Descend towards Ribeiro Frio, located in the middle of the Laurel forest, World Heritage of UNESCO, where nature lives in perfect harmony.

Continuing along the north coast, pass through Faial and arrive Santana, a town known for the typical and original thatched roof houses.

After lunch, admire Ponta de São Lourenço, with several rocky formations and impressive views.

Reach Machico, a historic city, where the discovers landed for the first time in 1419.

Return to the Hotel.
Pick-up: Included in Funchal. Outside of this area, meeting point to be agreed.
Terms and Conditions
It is not accessible for wheelchairs.
Most travelers can participate.
This experience requires good weather conditions. If canceled due to bad weather, we will offer a different date or full refund.
This experience requires a minimum number of people. If canceled due to lack of travelers, we will offer a different date / experience or full refund.
This tour / activity will have up to 16 travelers.
Unlock a World of Exclusive Perks
Unlock a world of privileges with our Travel Rewards Program. Sign up and instantly enjoy.