Catamaran trip: Whale Watching
Location: Madeira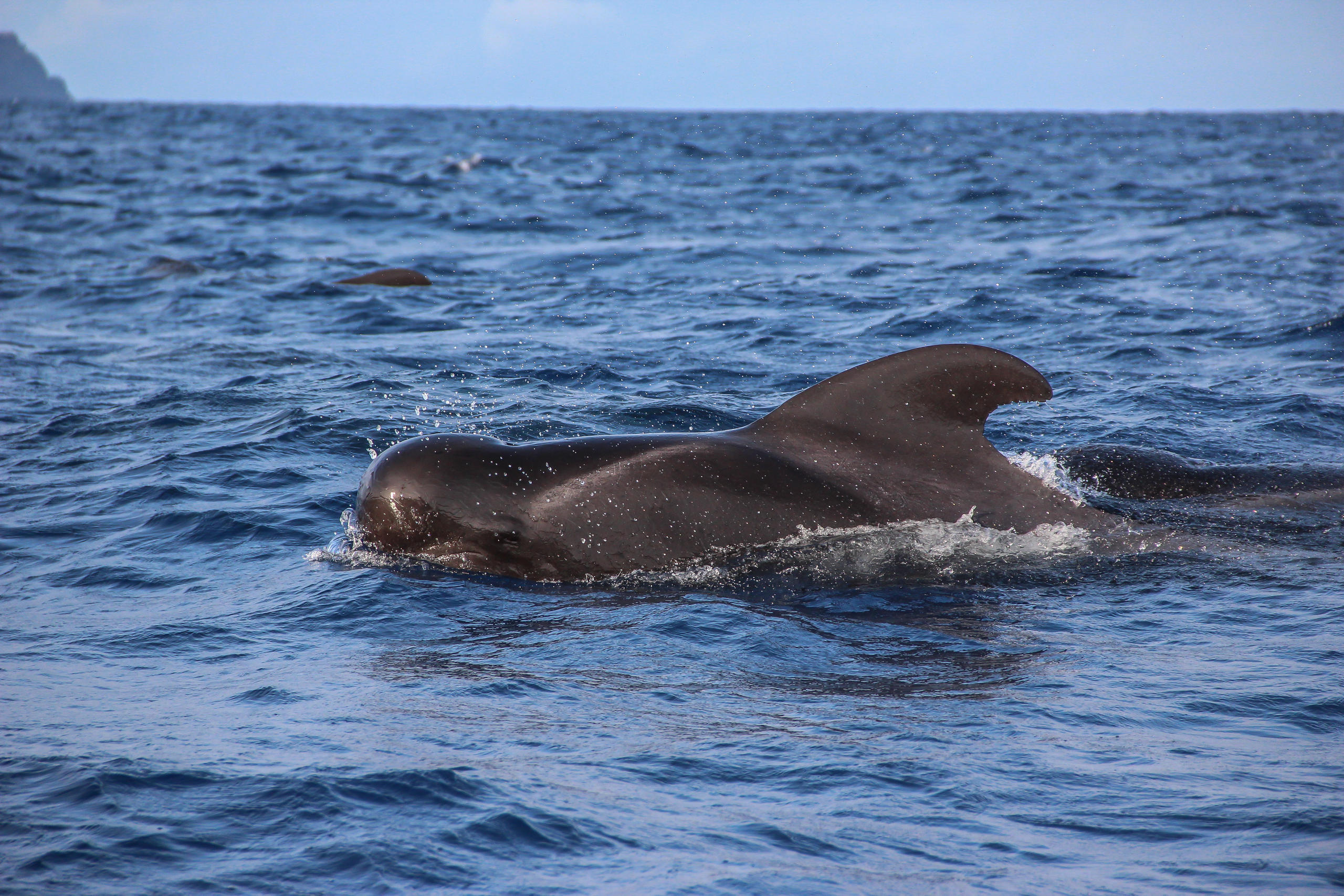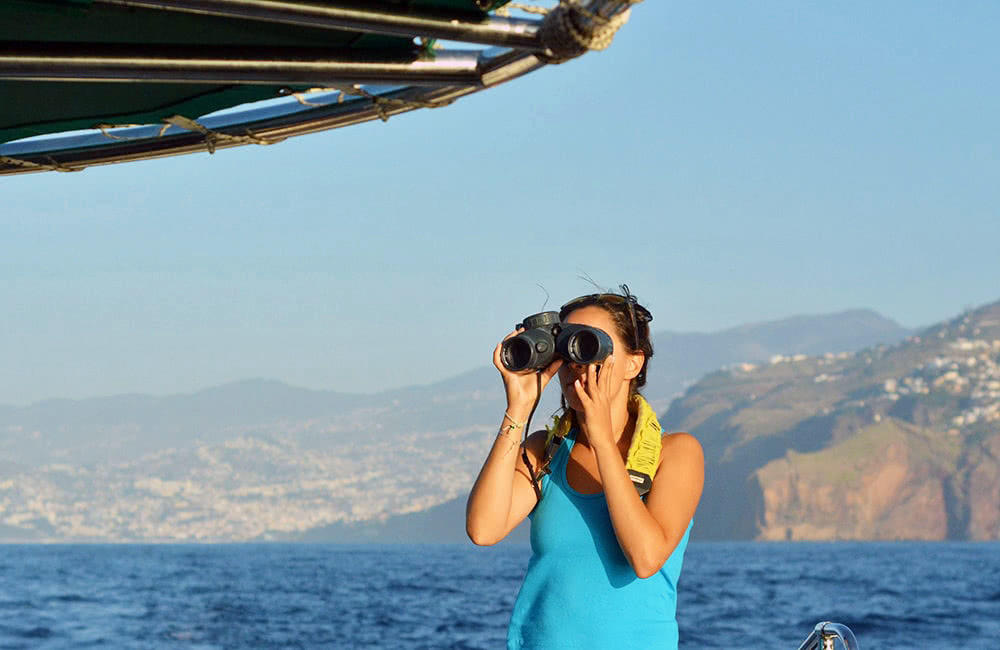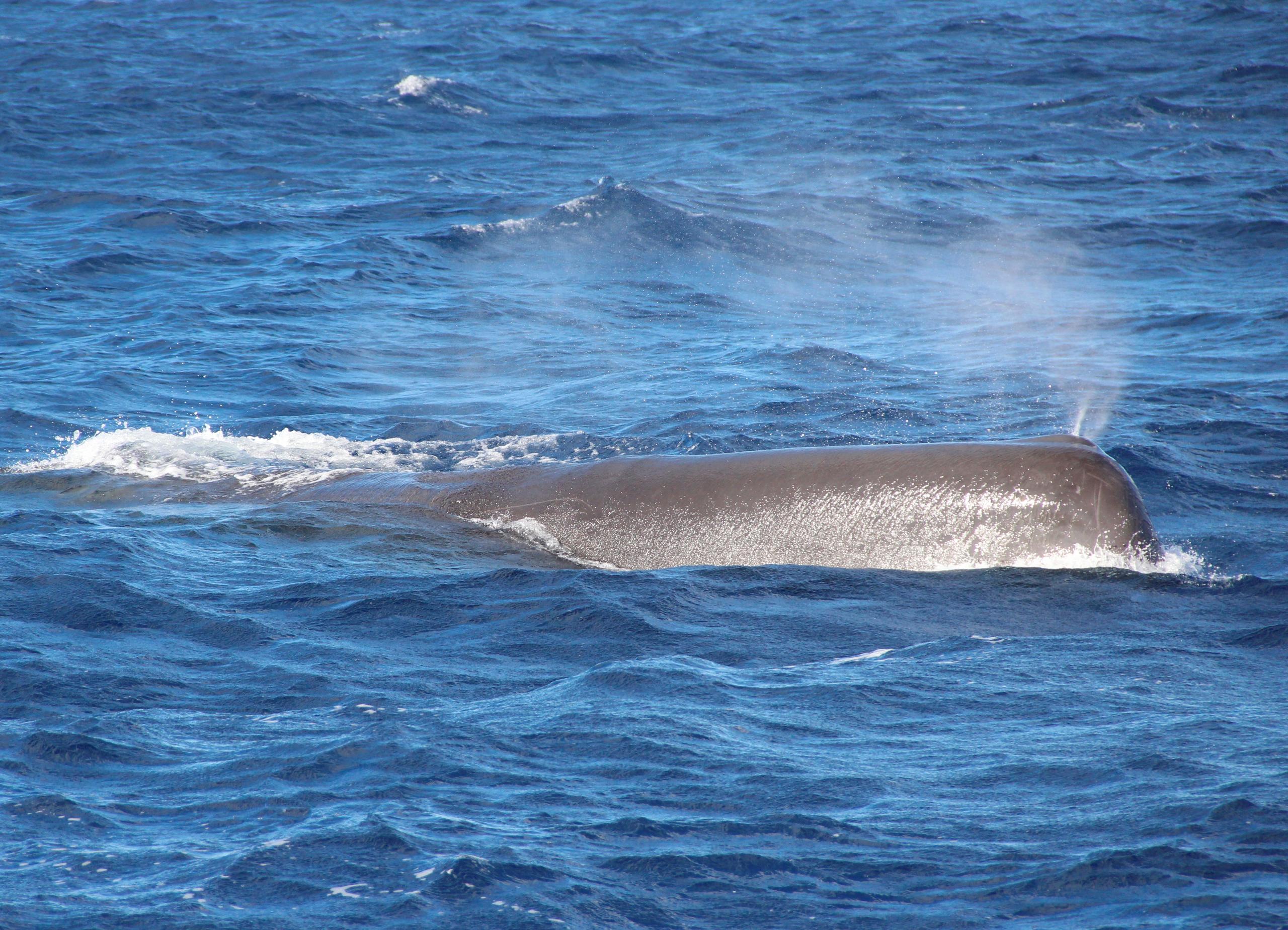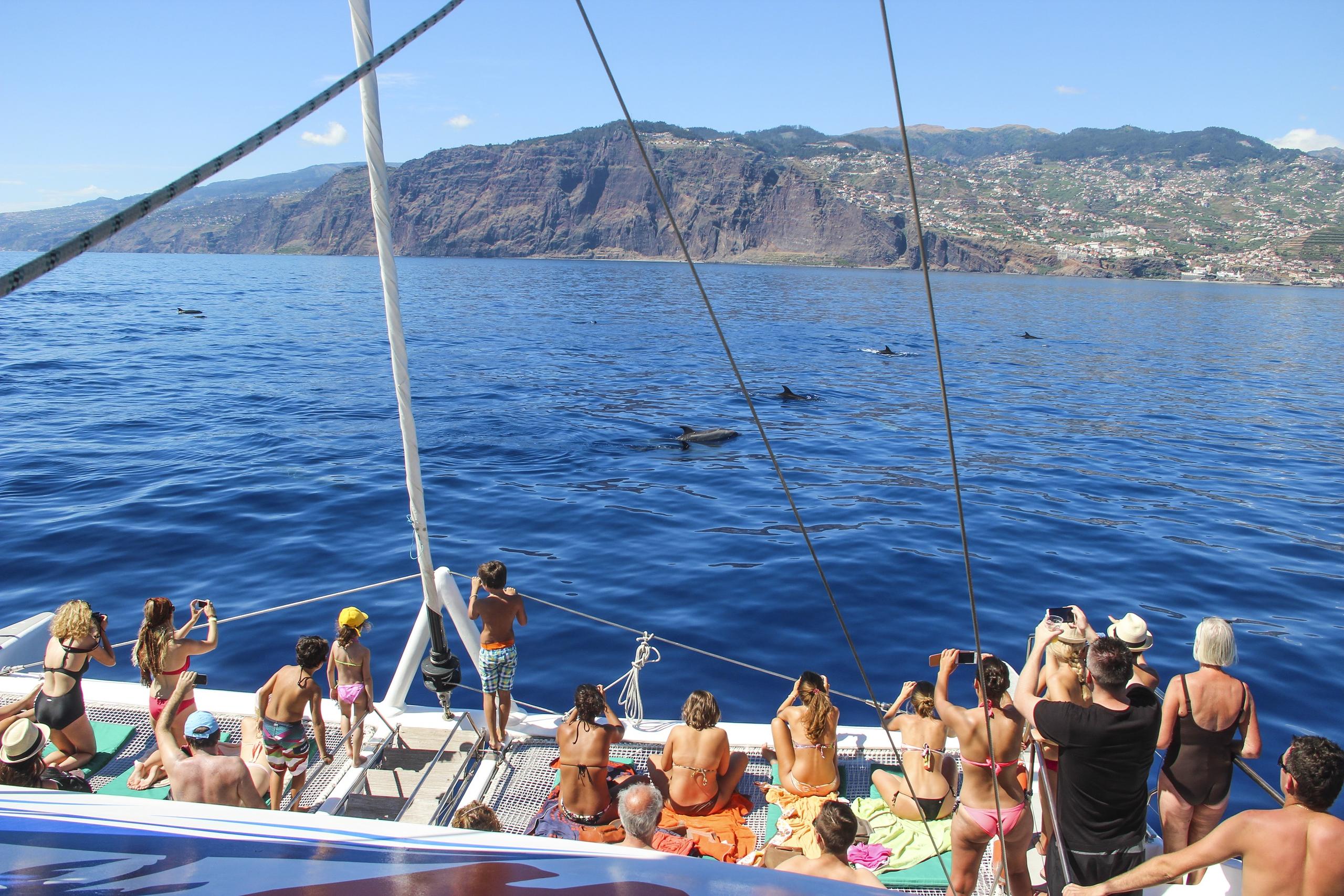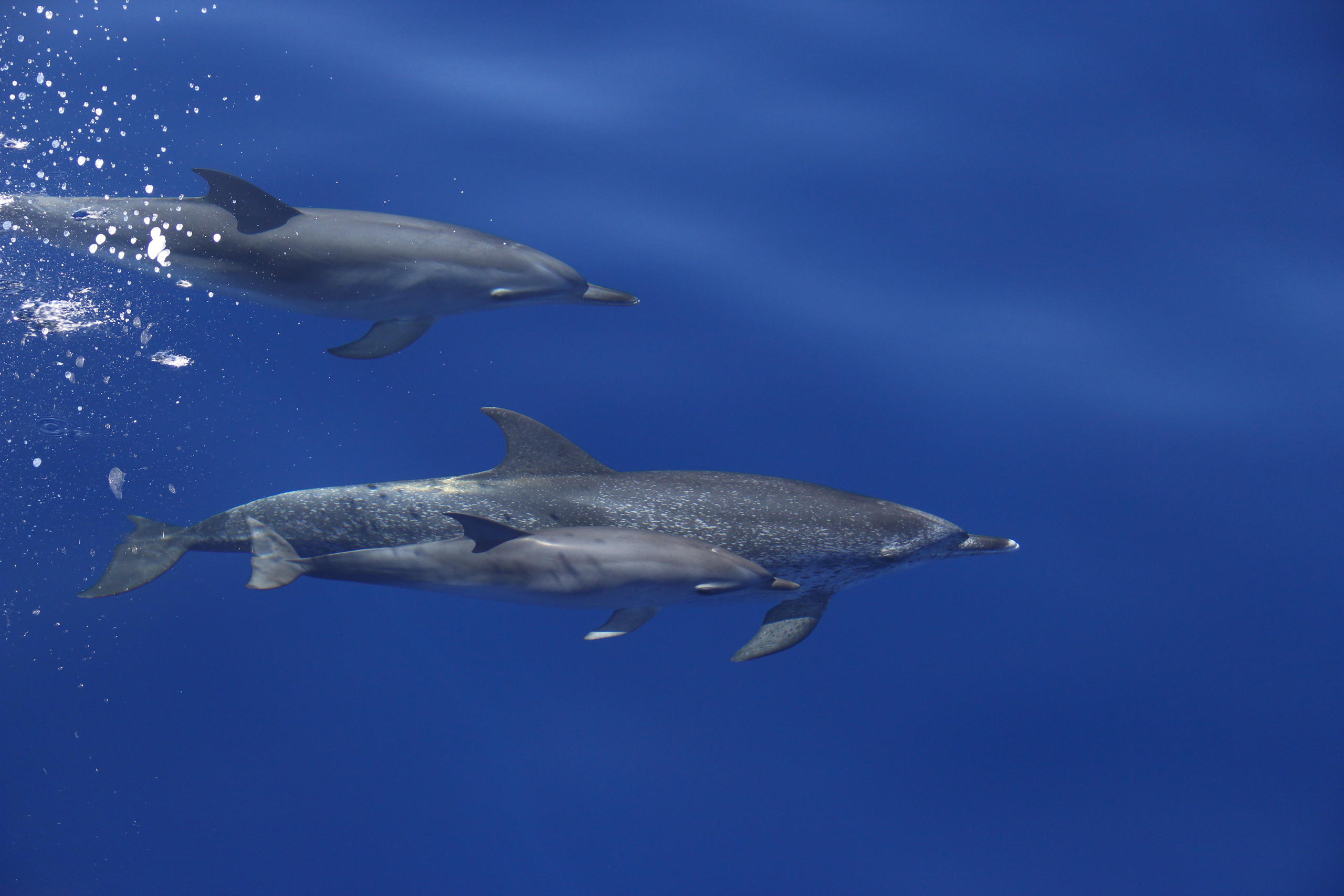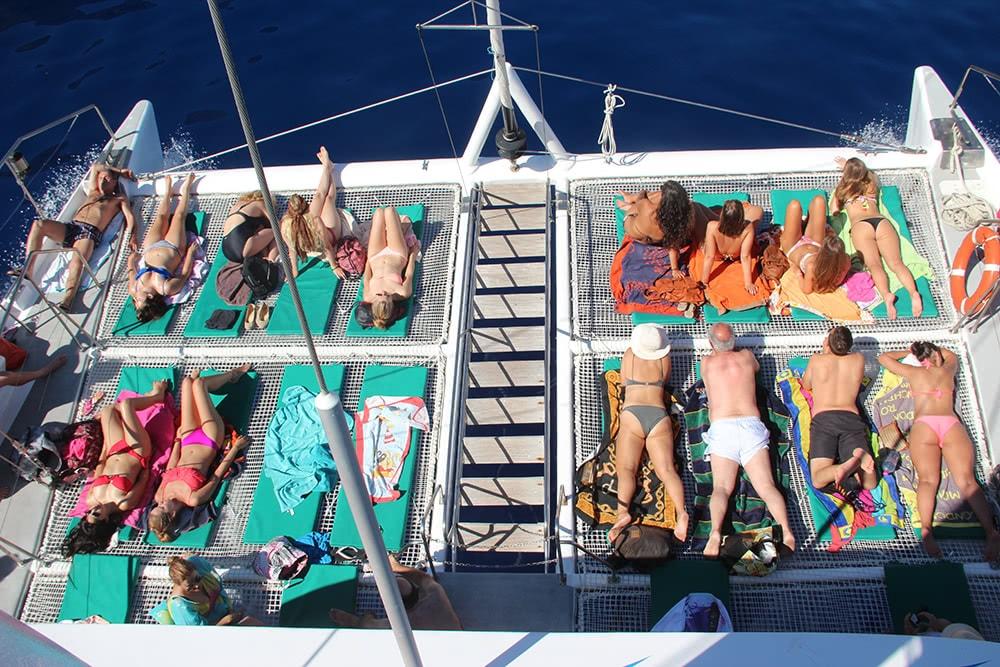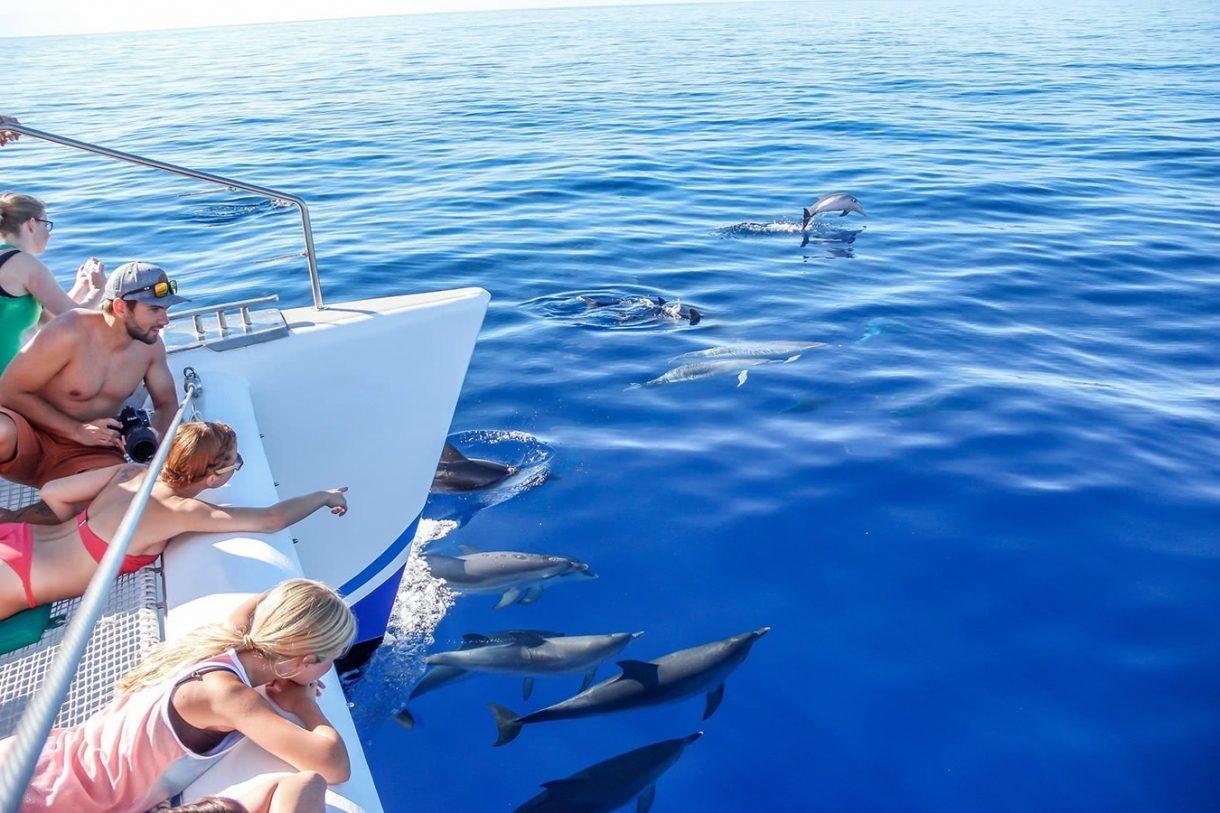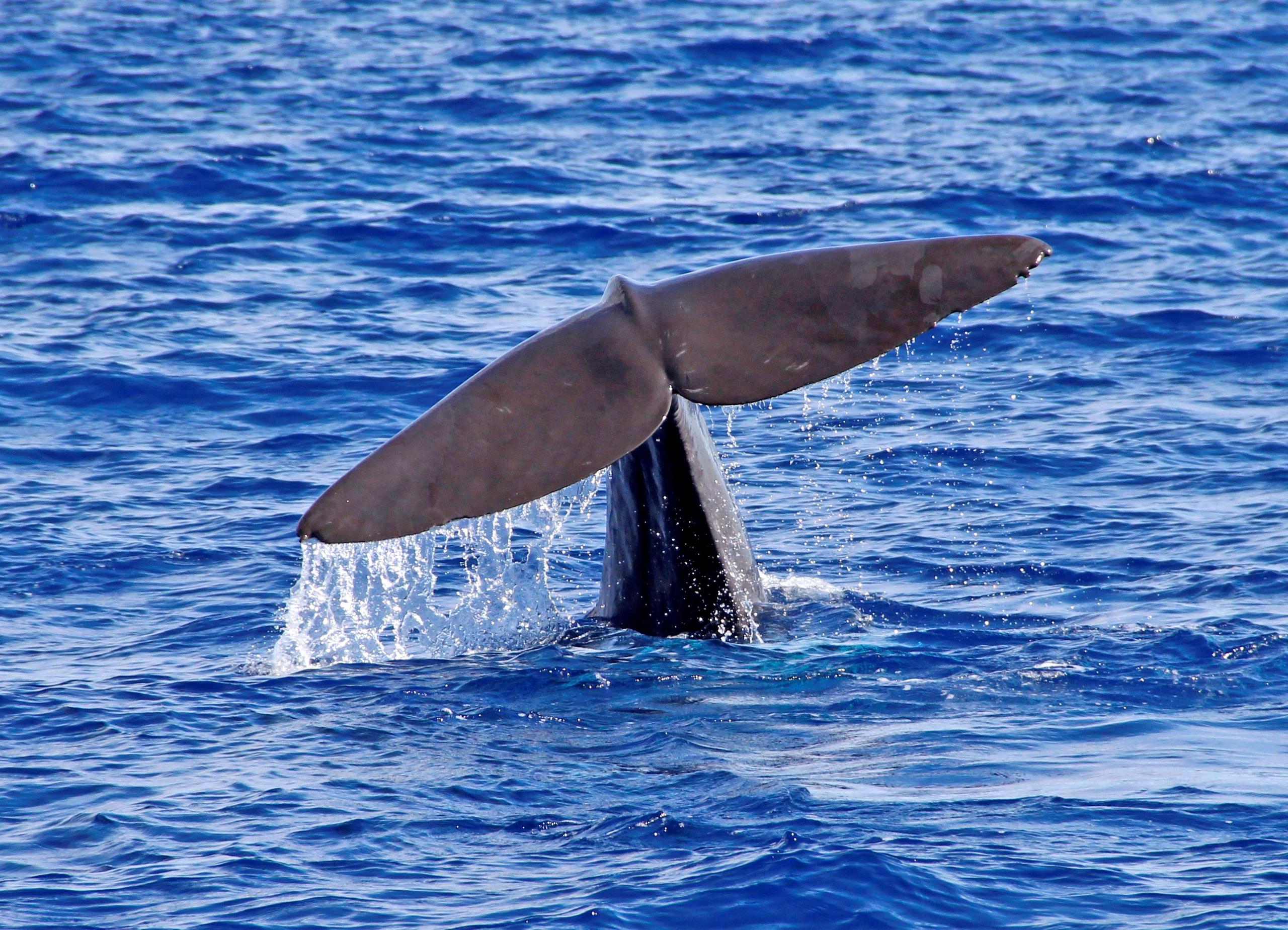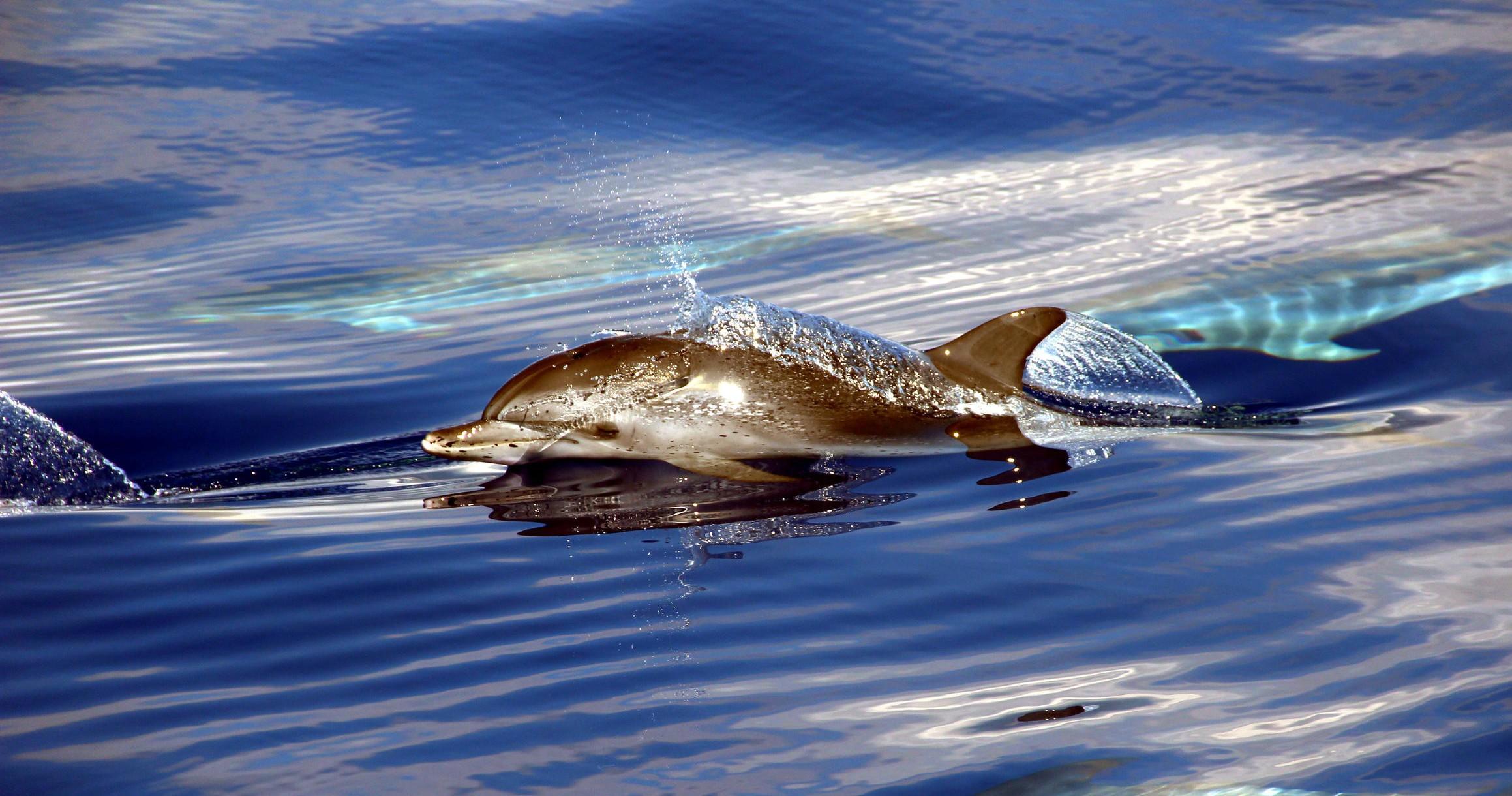 Choose your schedule
03:00 PM - 06:00 PM
$76.89
10:30 AM - 01:30 PM
$76.89
Choose your schedule
10:30 AM - 01:30 PM
$76.89
03:00 PM - 06:00 PM
$76.89
Choose your schedule
10:30 AM - 01:30 PM
$76.89
03:00 PM - 06:00 PM
$76.89
Choose your schedule
10:30 AM - 01:30 PM
$76.89
03:00 PM - 06:00 PM
$76.89
Choose your schedule
03:00 PM - 06:00 PM
$76.89
10:30 AM - 01:30 PM
$76.89
Choose your schedule
10:30 AM - 01:30 PM
$76.89
03:00 PM - 06:00 PM
$76.89
Choose your schedule
10:30 AM - 01:30 PM
$76.89
03:00 PM - 06:00 PM
$76.89
Choose your schedule
10:30 AM - 01:30 PM
$76.89
03:00 PM - 06:00 PM
$76.89
Choose your schedule
10:30 AM - 01:30 PM
$76.89
03:00 PM - 06:00 PM
$76.89
Choose your schedule
03:00 PM - 06:00 PM
$76.89
10:30 AM - 01:30 PM
$76.89
Choose your schedule
10:30 AM - 01:30 PM
$76.89
03:00 PM - 06:00 PM
$76.89
Choose your schedule
10:30 AM - 01:30 PM
$76.89
03:00 PM - 06:00 PM
$76.89
Choose your schedule
10:30 AM - 01:30 PM
$76.89
03:00 PM - 06:00 PM
$76.89
Choose your schedule
10:30 AM - 01:30 PM
$76.89
03:00 PM - 06:00 PM
$76.89
Choose your schedule
03:00 PM - 06:00 PM
$76.89
10:30 AM - 01:30 PM
$76.89
Choose your schedule
10:30 AM - 01:30 PM
$76.89
03:00 PM - 06:00 PM
$76.89
Choose your schedule
10:30 AM - 01:30 PM
$76.89
03:00 PM - 06:00 PM
$76.89
Choose your schedule
10:30 AM - 01:30 PM
$76.89
03:00 PM - 06:00 PM
$76.89
Choose your schedule
03:00 PM - 06:00 PM
$76.89
10:30 AM - 01:30 PM
$76.89
Choose your schedule
10:30 AM - 01:30 PM
$76.89
03:00 PM - 06:00 PM
$76.89
Choose your schedule
10:30 AM - 01:30 PM
$76.89
03:00 PM - 06:00 PM
$76.89
Choose your schedule
10:30 AM - 01:30 PM
$76.89
03:00 PM - 06:00 PM
$76.89
Choose your schedule
10:30 AM - 01:30 PM
$76.89
03:00 PM - 06:00 PM
$76.89
Choose your schedule
03:00 PM - 06:00 PM
$76.89
10:30 AM - 01:30 PM
$76.89
Choose your schedule
10:30 AM - 01:30 PM
$76.89
03:00 PM - 06:00 PM
$76.89
Choose your schedule
10:30 AM - 01:30 PM
$76.89
03:00 PM - 06:00 PM
$76.89
Choose your schedule
10:30 AM - 01:30 PM
$76.89
03:00 PM - 06:00 PM
$76.89
Choose your schedule
03:00 PM - 06:00 PM
$87.87
Choose your schedule
03:00 PM - 06:00 PM
$87.87
10:30 AM - 01:30 PM
$87.87
Choose your schedule
10:30 AM - 01:30 PM
$87.87
03:00 PM - 06:00 PM
$87.87
Choose your schedule
10:30 AM - 01:30 PM
$87.87
03:00 PM - 06:00 PM
$87.87
Choose your schedule
10:30 AM - 01:30 PM
$87.87
03:00 PM - 06:00 PM
$87.87
Choose your schedule
03:00 PM - 06:00 PM
$87.87
10:30 AM - 01:30 PM
$87.87
Choose your schedule
03:00 PM - 06:00 PM
$87.87
10:30 AM - 01:30 PM
$87.87
Choose your schedule
10:30 AM - 01:30 PM
$87.87
03:00 PM - 06:00 PM
$87.87
Choose your schedule
10:30 AM - 01:30 PM
$87.87
03:00 PM - 06:00 PM
$87.87
Choose your schedule
10:30 AM - 01:30 PM
$87.87
03:00 PM - 06:00 PM
$87.87
Choose your schedule
03:00 PM - 06:00 PM
$87.87
10:30 AM - 01:30 PM
$87.87
Choose your schedule
03:00 PM - 06:00 PM
$87.87
10:30 AM - 01:30 PM
$87.87
Choose your schedule
10:30 AM - 01:30 PM
$87.87
03:00 PM - 06:00 PM
$87.87
Choose your schedule
10:30 AM - 01:30 PM
$87.87
03:00 PM - 06:00 PM
$87.87
Choose your schedule
10:30 AM - 01:30 PM
$87.87
03:00 PM - 06:00 PM
$87.87
Choose your schedule
03:00 PM - 06:00 PM
$87.87
10:30 AM - 01:30 PM
$87.87
Choose your schedule
03:00 PM - 06:00 PM
$87.87
10:30 AM - 01:30 PM
$87.87
Choose your schedule
10:30 AM - 01:30 PM
$87.87
03:00 PM - 06:00 PM
$87.87
Choose your schedule
10:30 AM - 01:30 PM
$87.87
03:00 PM - 06:00 PM
$87.87
Choose your schedule
10:30 AM - 01:30 PM
$87.87
03:00 PM - 06:00 PM
$87.87
Choose your schedule
03:00 PM - 06:00 PM
$87.87
10:30 AM - 01:30 PM
$87.87
Choose your schedule
03:00 PM - 06:00 PM
$87.87
10:30 AM - 01:30 PM
$87.87
Choose your schedule
10:30 AM - 01:30 PM
$87.87
03:00 PM - 06:00 PM
$87.87
Choose your schedule
10:30 AM - 01:30 PM
$87.87
03:00 PM - 06:00 PM
$87.87
Choose your schedule
03:00 PM - 06:00 PM
$87.87
10:30 AM - 01:30 PM
$87.87
Choose your schedule
03:00 PM - 06:00 PM
$87.87
10:30 AM - 01:30 PM
$87.87
Choose your schedule
10:30 AM - 01:30 PM
$87.87
03:00 PM - 06:00 PM
$87.87
Choose your schedule
10:30 AM - 01:30 PM
$87.87
03:00 PM - 06:00 PM
$87.87
Choose your schedule
10:30 AM - 01:30 PM
$87.87
03:00 PM - 06:00 PM
$87.87
Choose your schedule
03:00 PM - 06:00 PM
$87.87
10:30 AM - 01:30 PM
$87.87
Choose your schedule
03:00 PM - 06:00 PM
$87.87
10:30 AM - 01:30 PM
$87.87
Choose your schedule
10:30 AM - 01:30 PM
$87.87
03:00 PM - 06:00 PM
$87.87
Choose your schedule
10:30 AM - 01:30 PM
$87.87
03:00 PM - 06:00 PM
$87.87
Choose your schedule
03:00 PM - 06:00 PM
$87.87
10:30 AM - 01:30 PM
$87.87
Choose your schedule
03:00 PM - 06:00 PM
$87.87
10:30 AM - 01:30 PM
$87.87
Choose your schedule
10:30 AM - 01:30 PM
$87.87
03:00 PM - 06:00 PM
$87.87
Choose your schedule
10:30 AM - 01:30 PM
$87.87
03:00 PM - 06:00 PM
$87.87
Choose your schedule
10:30 AM - 01:30 PM
$87.87
03:00 PM - 06:00 PM
$87.87
Choose your schedule
03:00 PM - 06:00 PM
$87.87
10:30 AM - 01:30 PM
$87.87
Choose your schedule
03:00 PM - 06:00 PM
$87.87
10:30 AM - 01:30 PM
$87.87
Choose your schedule
10:30 AM - 01:30 PM
$87.87
03:00 PM - 06:00 PM
$87.87
Choose your schedule
10:30 AM - 01:30 PM
$87.87
03:00 PM - 06:00 PM
$87.87
Choose your schedule
10:30 AM - 01:30 PM
$87.87
03:00 PM - 06:00 PM
$87.87
Choose your schedule
10:30 AM - 01:30 PM
$87.87
Choose your schedule
03:00 PM - 06:00 PM
$87.87
10:30 AM - 01:30 PM
$87.87
Choose your schedule
10:30 AM - 01:30 PM
$87.87
03:00 PM - 06:00 PM
$87.87
Choose your schedule
10:30 AM - 01:30 PM
$87.87
03:00 PM - 06:00 PM
$87.87
Choose your schedule
10:30 AM - 01:30 PM
$87.87
03:00 PM - 06:00 PM
$87.87
Choose your schedule
10:30 AM - 01:30 PM
$87.87
03:00 PM - 06:00 PM
$87.87
Choose your schedule
03:00 PM - 06:00 PM
$87.87
10:30 AM - 01:30 PM
$87.87
Choose your schedule
10:30 AM - 01:30 PM
$87.87
03:00 PM - 06:00 PM
$87.87
Choose your schedule
10:30 AM - 01:30 PM
$87.87
03:00 PM - 06:00 PM
$87.87
Choose your schedule
10:30 AM - 01:30 PM
$87.87
03:00 PM - 06:00 PM
$87.87
Choose your schedule
10:30 AM - 01:30 PM
$87.87
03:00 PM - 06:00 PM
$87.87
Choose your schedule
03:00 PM - 06:00 PM
$87.87
10:30 AM - 01:30 PM
$87.87
Choose your schedule
10:30 AM - 01:30 PM
$87.87
03:00 PM - 06:00 PM
$87.87
Choose your schedule
10:30 AM - 01:30 PM
$87.87
03:00 PM - 06:00 PM
$87.87
Choose your schedule
10:30 AM - 01:30 PM
$87.87
03:00 PM - 06:00 PM
$87.87
Choose your schedule
03:00 PM - 06:00 PM
$87.87
10:30 AM - 01:30 PM
$87.87
Choose your schedule
10:30 AM - 01:30 PM
$87.87
03:00 PM - 06:00 PM
$87.87
Choose your schedule
10:30 AM - 01:30 PM
$87.87
03:00 PM - 06:00 PM
$87.87
Choose your schedule
10:30 AM - 01:30 PM
$87.87
03:00 PM - 06:00 PM
$87.87
Choose your schedule
10:30 AM - 01:30 PM
$87.87
03:00 PM - 06:00 PM
$87.87
Choose your schedule
03:00 PM - 06:00 PM
$87.87
10:30 AM - 01:30 PM
$87.87
Choose your schedule
10:30 AM - 01:30 PM
$87.87
03:00 PM - 06:00 PM
$87.87
Choose your schedule
10:30 AM - 01:30 PM
$87.87
03:00 PM - 06:00 PM
$87.87
Choose your schedule
10:30 AM - 01:30 PM
$87.87
03:00 PM - 06:00 PM
$87.87
Choose your schedule
03:00 PM - 06:00 PM
$87.87
10:30 AM - 01:30 PM
$87.87
Choose your schedule
10:30 AM - 01:30 PM
$87.87
03:00 PM - 06:00 PM
$87.87
Choose your schedule
10:30 AM - 01:30 PM
$87.87
03:00 PM - 06:00 PM
$87.87
Choose your schedule
10:30 AM - 01:30 PM
$87.87
03:00 PM - 06:00 PM
$87.87
Choose your schedule
10:30 AM - 01:30 PM
$87.87
03:00 PM - 06:00 PM
$87.87
Choose your schedule
03:00 PM - 06:00 PM
$87.87
10:30 AM - 01:30 PM
$87.87
Choose your schedule
03:00 PM - 06:00 PM
$87.87
10:30 AM - 01:30 PM
$87.87
Choose your schedule
10:30 AM - 01:30 PM
$87.87
03:00 PM - 06:00 PM
$87.87
Choose your schedule
10:30 AM - 01:30 PM
$87.87
03:00 PM - 06:00 PM
$87.87
Choose your schedule
10:30 AM - 01:30 PM
$87.87
03:00 PM - 06:00 PM
$87.87
Choose your schedule
03:00 PM - 06:00 PM
$87.87
10:30 AM - 01:30 PM
$87.87
Choose your schedule
10:30 AM - 01:30 PM
$87.87
03:00 PM - 06:00 PM
$87.87
Choose your schedule
10:30 AM - 01:30 PM
$87.87
03:00 PM - 06:00 PM
$87.87
Choose your schedule
10:30 AM - 01:30 PM
$87.87
03:00 PM - 06:00 PM
$87.87
Choose your schedule
10:30 AM - 01:30 PM
$87.87
03:00 PM - 06:00 PM
$87.87
Choose your schedule
03:00 PM - 06:00 PM
$87.87
10:30 AM - 01:30 PM
$87.87
Choose your schedule
10:30 AM - 01:30 PM
$87.87
03:00 PM - 06:00 PM
$87.87
Choose your schedule
10:30 AM - 01:30 PM
$87.87
03:00 PM - 06:00 PM
$87.87
Choose your schedule
10:30 AM - 01:30 PM
$87.87
03:00 PM - 06:00 PM
$87.87
Choose your schedule
10:30 AM - 01:30 PM
$87.87
03:00 PM - 06:00 PM
$87.87
Choose your schedule
03:00 PM - 06:00 PM
$87.87
10:30 AM - 01:30 PM
$87.87
Choose your schedule
10:30 AM - 01:30 PM
$87.87
03:00 PM - 06:00 PM
$87.87
Choose your schedule
10:30 AM - 01:30 PM
$87.87
03:00 PM - 06:00 PM
$87.87
Choose your schedule
10:30 AM - 01:30 PM
$87.87
03:00 PM - 06:00 PM
$87.87
Choose your schedule
03:00 PM - 06:00 PM
$87.87
10:30 AM - 01:30 PM
$87.87
Choose your schedule
10:30 AM - 01:30 PM
$87.87
03:00 PM - 06:00 PM
$87.87
Choose your schedule
10:30 AM - 01:30 PM
$87.87
03:00 PM - 06:00 PM
$87.87
Choose your schedule
10:30 AM - 01:30 PM
$87.87
03:00 PM - 06:00 PM
$87.87
Choose your schedule
10:30 AM - 01:30 PM
$87.87
03:00 PM - 06:00 PM
$87.87
Choose your schedule
03:00 PM - 06:00 PM
$87.87
10:30 AM - 01:30 PM
$87.87
Choose your schedule
10:30 AM - 01:30 PM
$87.87
03:00 PM - 06:00 PM
$87.87
Choose your schedule
10:30 AM - 01:30 PM
$87.87
03:00 PM - 06:00 PM
$87.87
Choose your schedule
10:30 AM - 01:30 PM
$87.87
03:00 PM - 06:00 PM
$87.87
Choose your schedule
03:00 PM - 06:00 PM
$87.87
10:30 AM - 01:30 PM
$87.87
Choose your schedule
10:30 AM - 01:30 PM
$87.87
03:00 PM - 06:00 PM
$87.87
Choose your schedule
10:30 AM - 01:30 PM
$87.87
03:00 PM - 06:00 PM
$87.87
Choose your schedule
10:30 AM - 01:30 PM
$87.87
03:00 PM - 06:00 PM
$87.87
Choose your schedule
10:30 AM - 01:30 PM
$87.87
03:00 PM - 06:00 PM
$87.87
Choose your schedule
03:00 PM - 06:00 PM
$87.87
10:30 AM - 01:30 PM
$87.87
Choose your schedule
03:00 PM - 06:00 PM
$87.87
10:30 AM - 01:30 PM
$87.87
Choose your schedule
10:30 AM - 01:30 PM
$87.87
03:00 PM - 06:00 PM
$87.87
Choose your schedule
10:30 AM - 01:30 PM
$87.87
03:00 PM - 06:00 PM
$87.87
Choose your schedule
10:30 AM - 01:30 PM
$87.87
03:00 PM - 06:00 PM
$87.87
Choose your schedule
03:00 PM - 06:00 PM
$87.87
10:30 AM - 01:30 PM
$87.87
Choose your schedule
10:30 AM - 01:30 PM
$87.87
03:00 PM - 06:00 PM
$87.87
Choose your schedule
10:30 AM - 01:30 PM
$87.87
03:00 PM - 06:00 PM
$87.87
Choose your schedule
10:30 AM - 01:30 PM
$87.87
03:00 PM - 06:00 PM
$87.87
Choose your schedule
10:30 AM - 01:30 PM
$87.87
03:00 PM - 06:00 PM
$87.87
Choose your schedule
03:00 PM - 06:00 PM
$87.87
10:30 AM - 01:30 PM
$87.87
Choose your schedule
10:30 AM - 01:30 PM
$87.87
03:00 PM - 06:00 PM
$87.87
Choose your schedule
10:30 AM - 01:30 PM
$87.87
03:00 PM - 06:00 PM
$87.87
Choose your schedule
10:30 AM - 01:30 PM
$87.87
03:00 PM - 06:00 PM
$87.87
Choose your schedule
10:30 AM - 01:30 PM
$87.87
03:00 PM - 06:00 PM
$87.87
Choose your schedule
03:00 PM - 06:00 PM
$87.87
10:30 AM - 01:30 PM
$87.87
Choose your schedule
10:30 AM - 01:30 PM
$87.87
03:00 PM - 06:00 PM
$87.87
Choose your schedule
10:30 AM - 01:30 PM
$87.87
03:00 PM - 06:00 PM
$87.87
Choose your schedule
10:30 AM - 01:30 PM
$87.87
03:00 PM - 06:00 PM
$87.87
Choose your schedule
03:00 PM - 06:00 PM
$87.87
10:30 AM - 01:30 PM
$87.87
Choose your schedule
10:30 AM - 01:30 PM
$87.87
Choose your schedule
10:30 AM - 01:30 PM
$87.87
03:00 PM - 06:00 PM
$87.87
Choose your schedule
10:30 AM - 01:30 PM
$87.87
03:00 PM - 06:00 PM
$87.87
Choose your schedule
10:30 AM - 01:30 PM
$87.87
03:00 PM - 06:00 PM
$87.87
Choose your schedule
10:30 AM - 01:30 PM
$87.87
03:00 PM - 06:00 PM
$87.87
Choose your schedule
10:30 AM - 01:30 PM
$87.87
03:00 PM - 06:00 PM
$87.87
Choose your schedule
03:00 PM - 06:00 PM
$87.87
10:30 AM - 01:30 PM
$87.87
Choose your schedule
03:00 PM - 06:00 PM
$87.87
10:30 AM - 01:30 PM
$87.87
Choose your schedule
03:00 PM - 06:00 PM
$87.87
10:30 AM - 01:30 PM
$87.87
Choose your schedule
03:00 PM - 06:00 PM
$87.87
10:30 AM - 01:30 PM
$87.87
Choose your schedule
03:00 PM - 06:00 PM
$87.87
10:30 AM - 01:30 PM
$87.87
Choose your schedule
03:00 PM - 06:00 PM
$87.87
10:30 AM - 01:30 PM
$87.87
Choose your schedule
03:00 PM - 06:00 PM
$87.87
10:30 AM - 01:30 PM
$87.87
Choose your schedule
03:00 PM - 06:00 PM
$87.87
10:30 AM - 01:30 PM
$87.87
Choose your schedule
03:00 PM - 06:00 PM
$87.87
10:30 AM - 01:30 PM
$87.87
Choose your schedule
10:30 AM - 01:30 PM
$87.87
03:00 PM - 06:00 PM
$87.87
Choose your schedule
10:30 AM - 01:30 PM
$87.87
03:00 PM - 06:00 PM
$87.87
Choose your schedule
10:30 AM - 01:30 PM
$87.87
03:00 PM - 06:00 PM
$87.87
Choose your schedule
10:30 AM - 01:30 PM
$87.87
03:00 PM - 06:00 PM
$87.87
Choose your schedule
10:30 AM - 01:30 PM
$87.87
03:00 PM - 06:00 PM
$87.87
Choose your schedule
10:30 AM - 01:30 PM
$87.87
03:00 PM - 06:00 PM
$87.87
Choose your schedule
10:30 AM - 01:30 PM
$87.87
03:00 PM - 06:00 PM
$87.87
Choose your schedule
10:30 AM - 01:30 PM
$87.87
03:00 PM - 06:00 PM
$87.87
Choose your schedule
10:30 AM - 01:30 PM
$87.87
03:00 PM - 06:00 PM
$87.87
Choose your schedule
10:30 AM - 01:30 PM
$87.87
03:00 PM - 06:00 PM
$87.87
Choose your schedule
10:30 AM - 01:30 PM
$87.87
03:00 PM - 06:00 PM
$87.87
Choose your schedule
10:30 AM - 01:30 PM
$87.87
03:00 PM - 06:00 PM
$87.87
Choose your schedule
10:30 AM - 01:30 PM
$87.87
03:00 PM - 06:00 PM
$87.87
Choose your schedule
10:30 AM - 01:30 PM
$87.87
03:00 PM - 06:00 PM
$87.87
Choose your schedule
10:30 AM - 01:30 PM
$87.87
03:00 PM - 06:00 PM
$87.87
Choose your schedule
10:30 AM - 01:30 PM
$87.87
03:00 PM - 06:00 PM
$87.87
Choose your schedule
10:30 AM - 01:30 PM
$87.87
03:00 PM - 06:00 PM
$87.87
Choose your schedule
10:30 AM - 01:30 PM
$87.87
03:00 PM - 06:00 PM
$87.87
Choose your schedule
10:30 AM - 01:30 PM
$87.87
03:00 PM - 06:00 PM
$87.87
Choose your schedule
10:30 AM - 01:30 PM
$87.87
03:00 PM - 06:00 PM
$87.87
Choose your schedule
10:30 AM - 01:30 PM
$87.87
03:00 PM - 06:00 PM
$87.87
Choose your schedule
10:30 AM - 01:30 PM
$87.87
03:00 PM - 06:00 PM
$87.87
Choose your schedule
10:30 AM - 01:30 PM
$87.87
03:00 PM - 06:00 PM
$87.87
Choose your schedule
10:30 AM - 01:30 PM
$87.87
03:00 PM - 06:00 PM
$87.87
Choose your schedule
10:30 AM - 01:30 PM
$87.87
03:00 PM - 06:00 PM
$87.87
Choose your schedule
10:30 AM - 01:30 PM
$87.87
03:00 PM - 06:00 PM
$87.87
Choose your schedule
10:30 AM - 01:30 PM
$87.87
03:00 PM - 06:00 PM
$87.87
Choose your schedule
10:30 AM - 01:30 PM
$87.87
03:00 PM - 06:00 PM
$87.87
Choose your schedule
10:30 AM - 01:30 PM
$87.87
03:00 PM - 06:00 PM
$87.87
Choose your schedule
10:30 AM - 01:30 PM
$87.87
03:00 PM - 06:00 PM
$87.87
Choose your schedule
10:30 AM - 01:30 PM
$87.87
03:00 PM - 06:00 PM
$87.87
Choose your schedule
10:30 AM - 01:30 PM
$87.87
03:00 PM - 06:00 PM
$87.87
Choose your schedule
10:30 AM - 01:30 PM
$87.87
03:00 PM - 06:00 PM
$87.87
Choose your schedule
10:30 AM - 01:30 PM
$87.87
03:00 PM - 06:00 PM
$87.87
Choose your schedule
10:30 AM - 01:30 PM
$87.87
03:00 PM - 06:00 PM
$87.87
Choose your schedule
10:30 AM - 01:30 PM
$87.87
03:00 PM - 06:00 PM
$87.87
Choose your schedule
10:30 AM - 01:30 PM
$87.87
03:00 PM - 06:00 PM
$87.87
Choose your schedule
10:30 AM - 01:30 PM
$87.87
03:00 PM - 06:00 PM
$87.87
Choose your schedule
10:30 AM - 01:30 PM
$87.87
03:00 PM - 06:00 PM
$87.87
Choose your schedule
10:30 AM - 01:30 PM
$87.87
03:00 PM - 06:00 PM
$87.87
Choose your schedule
10:30 AM - 01:30 PM
$87.87
03:00 PM - 06:00 PM
$87.87
Choose your schedule
10:30 AM - 01:30 PM
$87.87
03:00 PM - 06:00 PM
$87.87
Choose your schedule
10:30 AM - 01:30 PM
$87.87
03:00 PM - 06:00 PM
$87.87
Choose your schedule
10:30 AM - 01:30 PM
$87.87
03:00 PM - 06:00 PM
$87.87
Choose your schedule
10:30 AM - 01:30 PM
$87.87
03:00 PM - 06:00 PM
$87.87
Choose your schedule
10:30 AM - 01:30 PM
$87.87
03:00 PM - 06:00 PM
$87.87
Choose your schedule
10:30 AM - 01:30 PM
$87.87
03:00 PM - 06:00 PM
$87.87
Choose your schedule
10:30 AM - 01:30 PM
$87.87
03:00 PM - 06:00 PM
$87.87
Choose your schedule
10:30 AM - 01:30 PM
$87.87
03:00 PM - 06:00 PM
$87.87
Choose your schedule
10:30 AM - 01:30 PM
$87.87
03:00 PM - 06:00 PM
$87.87
Choose your schedule
10:30 AM - 01:30 PM
$87.87
03:00 PM - 06:00 PM
$87.87
Choose your schedule
10:30 AM - 01:30 PM
$87.87
03:00 PM - 06:00 PM
$87.87
Choose your schedule
10:30 AM - 01:30 PM
$87.87
03:00 PM - 06:00 PM
$87.87
Choose your schedule
10:30 AM - 01:30 PM
$87.87
03:00 PM - 06:00 PM
$87.87
Choose your schedule
10:30 AM - 01:30 PM
$87.87
03:00 PM - 06:00 PM
$87.87
Choose your schedule
10:30 AM - 01:30 PM
$87.87
03:00 PM - 06:00 PM
$87.87
Choose your schedule
10:30 AM - 01:30 PM
$87.87
03:00 PM - 06:00 PM
$87.87
Choose your schedule
10:30 AM - 01:30 PM
$87.87
03:00 PM - 06:00 PM
$87.87
Choose your schedule
10:30 AM - 01:30 PM
$87.87
03:00 PM - 06:00 PM
$87.87
Choose your schedule
10:30 AM - 01:30 PM
$87.87
03:00 PM - 06:00 PM
$87.87
Choose your schedule
10:30 AM - 01:30 PM
$87.87
03:00 PM - 06:00 PM
$87.87
Choose your schedule
10:30 AM - 01:30 PM
$87.87
03:00 PM - 06:00 PM
$87.87
Choose your schedule
10:30 AM - 01:30 PM
$87.87
03:00 PM - 06:00 PM
$87.87
Choose your schedule
10:30 AM - 01:30 PM
$87.87
03:00 PM - 06:00 PM
$87.87
Choose your schedule
10:30 AM - 01:30 PM
$87.87
03:00 PM - 06:00 PM
$87.87
Choose your schedule
10:30 AM - 01:30 PM
$87.87
03:00 PM - 06:00 PM
$87.87
Choose your schedule
10:30 AM - 01:30 PM
$87.87
03:00 PM - 06:00 PM
$87.87
Choose your schedule
10:30 AM - 01:30 PM
$87.87
03:00 PM - 06:00 PM
$87.87
Choose your schedule
10:30 AM - 01:30 PM
$87.87
03:00 PM - 06:00 PM
$87.87
Choose your schedule
03:00 PM - 06:00 PM
$87.87
10:30 AM - 01:30 PM
$87.87
Choose your schedule
03:00 PM - 06:00 PM
$87.87
10:30 AM - 01:30 PM
$87.87
Choose your schedule
10:30 AM - 01:30 PM
$87.87
03:00 PM - 06:00 PM
$87.87
Choose your schedule
10:30 AM - 01:30 PM
$87.87
03:00 PM - 06:00 PM
$87.87
Choose your schedule
10:30 AM - 01:30 PM
$87.87
03:00 PM - 06:00 PM
$87.87
Choose your schedule
10:30 AM - 01:30 PM
$87.87
03:00 PM - 06:00 PM
$87.87
Choose your schedule
10:30 AM - 01:30 PM
$87.87
03:00 PM - 06:00 PM
$87.87
Choose your schedule
10:30 AM - 01:30 PM
$87.87
03:00 PM - 06:00 PM
$87.87
Choose your schedule
10:30 AM - 01:30 PM
$87.87
03:00 PM - 06:00 PM
$87.87
Choose your schedule
10:30 AM - 01:30 PM
$87.87
03:00 PM - 06:00 PM
$87.87
Choose your schedule
10:30 AM - 01:30 PM
$87.87
03:00 PM - 06:00 PM
$87.87
Choose your schedule
10:30 AM - 01:30 PM
$87.87
03:00 PM - 06:00 PM
$87.87
Choose your schedule
10:30 AM - 01:30 PM
$87.87
03:00 PM - 06:00 PM
$87.87
Choose your schedule
10:30 AM - 01:30 PM
$87.87
03:00 PM - 06:00 PM
$87.87
Choose your schedule
10:30 AM - 01:30 PM
$87.87
03:00 PM - 06:00 PM
$87.87
Choose your schedule
10:30 AM - 01:30 PM
$87.87
03:00 PM - 06:00 PM
$87.87
Choose your schedule
03:00 PM - 06:00 PM
$87.87
10:30 AM - 01:30 PM
$87.87
Choose your schedule
03:00 PM - 06:00 PM
$87.87
10:30 AM - 01:30 PM
$87.87
Choose your schedule
03:00 PM - 06:00 PM
$87.87
10:30 AM - 01:30 PM
$87.87
Choose your schedule
10:30 AM - 01:30 PM
$87.87
03:00 PM - 06:00 PM
$87.87
Choose your schedule
10:30 AM - 01:30 PM
$87.87
03:00 PM - 06:00 PM
$87.87
Choose your schedule
10:30 AM - 01:30 PM
$87.87
03:00 PM - 06:00 PM
$87.87
Choose your schedule
10:30 AM - 01:30 PM
$87.87
03:00 PM - 06:00 PM
$87.87
Choose your schedule
10:30 AM - 01:30 PM
$87.87
03:00 PM - 06:00 PM
$87.87
Choose your schedule
10:30 AM - 01:30 PM
$87.87
03:00 PM - 06:00 PM
$87.87
Choose your schedule
10:30 AM - 01:30 PM
$87.87
03:00 PM - 06:00 PM
$87.87
Choose your schedule
10:30 AM - 01:30 PM
$87.87
03:00 PM - 06:00 PM
$87.87
Choose your schedule
10:30 AM - 01:30 PM
$87.87
03:00 PM - 06:00 PM
$87.87
Choose your schedule
10:30 AM - 01:30 PM
$87.87
03:00 PM - 06:00 PM
$87.87
Choose your schedule
10:30 AM - 01:30 PM
$87.87
03:00 PM - 06:00 PM
$87.87
Choose your schedule
10:30 AM - 01:30 PM
$87.87
03:00 PM - 06:00 PM
$87.87
Choose your schedule
10:30 AM - 01:30 PM
$87.87
03:00 PM - 06:00 PM
$87.87
Choose your schedule
10:30 AM - 01:30 PM
$87.87
03:00 PM - 06:00 PM
$87.87
Choose your schedule
03:00 PM - 06:00 PM
$87.87
10:30 AM - 01:30 PM
$87.87
Choose your schedule
03:00 PM - 06:00 PM
$87.87
10:30 AM - 01:30 PM
$87.87
Choose your schedule
03:00 PM - 06:00 PM
$87.87
10:30 AM - 01:30 PM
$87.87
Choose your schedule
03:00 PM - 06:00 PM
$87.87
10:30 AM - 01:30 PM
$87.87
Choose your schedule
03:00 PM - 06:00 PM
$87.87
10:30 AM - 01:30 PM
$87.87
Choose your schedule
03:00 PM - 06:00 PM
$87.87
10:30 AM - 01:30 PM
$87.87
Choose your schedule
03:00 PM - 06:00 PM
$87.87
10:30 AM - 01:30 PM
$87.87
Choose your schedule
03:00 PM - 06:00 PM
$87.87
10:30 AM - 01:30 PM
$87.87
Choose your schedule
03:00 PM - 06:00 PM
$87.87
10:30 AM - 01:30 PM
$87.87
Choose your schedule
03:00 PM - 06:00 PM
$87.87
10:30 AM - 01:30 PM
$87.87
Choose your schedule
03:00 PM - 06:00 PM
$87.87
10:30 AM - 01:30 PM
$87.87
Choose your schedule
03:00 PM - 06:00 PM
$87.87
10:30 AM - 01:30 PM
$87.87
Choose your schedule
10:30 AM - 01:30 PM
$87.87
03:00 PM - 06:00 PM
$87.87
Choose your schedule
10:30 AM - 01:30 PM
$87.87
03:00 PM - 06:00 PM
$87.87
Choose your schedule
10:30 AM - 01:30 PM
$87.87
03:00 PM - 06:00 PM
$87.87
Choose your schedule
10:30 AM - 01:30 PM
$87.87
03:00 PM - 06:00 PM
$87.87
Choose your schedule
03:00 PM - 06:00 PM
$87.87
10:30 AM - 01:30 PM
$87.87
Choose your schedule
03:00 PM - 06:00 PM
$87.87
10:30 AM - 01:30 PM
$87.87
Choose your schedule
03:00 PM - 06:00 PM
$87.87
10:30 AM - 01:30 PM
$87.87
Choose your schedule
03:00 PM - 06:00 PM
$87.87
10:30 AM - 01:30 PM
$87.87
Choose your schedule
03:00 PM - 06:00 PM
$87.87
10:30 AM - 01:30 PM
$87.87
Choose your schedule
03:00 PM - 06:00 PM
$87.87
10:30 AM - 01:30 PM
$87.87
Choose your schedule
03:00 PM - 06:00 PM
$87.87
10:30 AM - 01:30 PM
$87.87
Choose your schedule
03:00 PM - 06:00 PM
$87.87
10:30 AM - 01:30 PM
$87.87
Choose your schedule
03:00 PM - 06:00 PM
$87.87
10:30 AM - 01:30 PM
$87.87
Choose your schedule
03:00 PM - 06:00 PM
$87.87
10:30 AM - 01:30 PM
$87.87
Choose your schedule
03:00 PM - 06:00 PM
$87.87
10:30 AM - 01:30 PM
$87.87
Choose your schedule
03:00 PM - 06:00 PM
$87.87
10:30 AM - 01:30 PM
$87.87
Choose your schedule
03:00 PM - 06:00 PM
$87.87
10:30 AM - 01:30 PM
$87.87
Choose your schedule
10:30 AM - 01:30 PM
$87.87
03:00 PM - 06:00 PM
$87.87
Choose your schedule
10:30 AM - 01:30 PM
$87.87
03:00 PM - 06:00 PM
$87.87
Choose your schedule
10:30 AM - 01:30 PM
$87.87
03:00 PM - 06:00 PM
$87.87
Choose your schedule
10:30 AM - 01:30 PM
$87.87
03:00 PM - 06:00 PM
$87.87
Choose your schedule
10:30 AM - 01:30 PM
$87.87
03:00 PM - 06:00 PM
$87.87
Choose your schedule
10:30 AM - 01:30 PM
$87.87
03:00 PM - 06:00 PM
$87.87
Choose your schedule
03:00 PM - 06:00 PM
$87.87
10:30 AM - 01:30 PM
$87.87
Choose your schedule
03:00 PM - 06:00 PM
$87.87
10:30 AM - 01:30 PM
$87.87
Choose your schedule
03:00 PM - 06:00 PM
$87.87
10:30 AM - 01:30 PM
$87.87
Choose your schedule
03:00 PM - 06:00 PM
$87.87
10:30 AM - 01:30 PM
$87.87
Choose your schedule
03:00 PM - 06:00 PM
$87.87
10:30 AM - 01:30 PM
$87.87
Choose your schedule
03:00 PM - 06:00 PM
$87.87
10:30 AM - 01:30 PM
$87.87
Choose your schedule
03:00 PM - 06:00 PM
$87.87
10:30 AM - 01:30 PM
$87.87
Choose your schedule
03:00 PM - 06:00 PM
$87.87
10:30 AM - 01:30 PM
$87.87
Choose your schedule
10:30 AM - 01:30 PM
$87.87
03:00 PM - 06:00 PM
$87.87
Choose your schedule
10:30 AM - 01:30 PM
$87.87
03:00 PM - 06:00 PM
$87.87
Choose your schedule
10:30 AM - 01:30 PM
$87.87
03:00 PM - 06:00 PM
$87.87
Choose your schedule
10:30 AM - 01:30 PM
$87.87
03:00 PM - 06:00 PM
$87.87
Choose your schedule
10:30 AM - 01:30 PM
$87.87
03:00 PM - 06:00 PM
$87.87
Choose your schedule
10:30 AM - 01:30 PM
$87.87
03:00 PM - 06:00 PM
$87.87
Choose your schedule
10:30 AM - 01:30 PM
$87.87
03:00 PM - 06:00 PM
$87.87
Choose your schedule
10:30 AM - 01:30 PM
$87.87
03:00 PM - 06:00 PM
$87.87
Choose your schedule
10:30 AM - 01:30 PM
$87.87
03:00 PM - 06:00 PM
$87.87
Choose your schedule
03:00 PM - 06:00 PM
$87.87
10:30 AM - 01:30 PM
$87.87
Choose your schedule
03:00 PM - 06:00 PM
$87.87
10:30 AM - 01:30 PM
$87.87
Choose your schedule
03:00 PM - 06:00 PM
$87.87
10:30 AM - 01:30 PM
$87.87
Choose your schedule
03:00 PM - 06:00 PM
$87.87
10:30 AM - 01:30 PM
$87.87
Choose your schedule
03:00 PM - 06:00 PM
$87.87
10:30 AM - 01:30 PM
$87.87
Choose your schedule
03:00 PM - 06:00 PM
$87.87
10:30 AM - 01:30 PM
$87.87
Choose your schedule
03:00 PM - 06:00 PM
$87.87
10:30 AM - 01:30 PM
$87.87
Choose your schedule
03:00 PM - 06:00 PM
$87.87
10:30 AM - 01:30 PM
$87.87
Choose your schedule
10:30 AM - 01:30 PM
$87.87
03:00 PM - 06:00 PM
$87.87
Choose your schedule
10:30 AM - 01:30 PM
$87.87
03:00 PM - 06:00 PM
$87.87
Choose your schedule
10:30 AM - 01:30 PM
$87.87
03:00 PM - 06:00 PM
$87.87
Choose your schedule
10:30 AM - 01:30 PM
$87.87
03:00 PM - 06:00 PM
$87.87
Choose your schedule
10:30 AM - 01:30 PM
$87.87
03:00 PM - 06:00 PM
$87.87
Choose your schedule
10:30 AM - 01:30 PM
$87.87
03:00 PM - 06:00 PM
$87.87
Choose your schedule
10:30 AM - 01:30 PM
$87.87
03:00 PM - 06:00 PM
$87.87
Choose your schedule
10:30 AM - 01:30 PM
$87.87
03:00 PM - 06:00 PM
$87.87
Choose your schedule
03:00 PM - 06:00 PM
$87.87
10:30 AM - 01:30 PM
$87.87
Choose your schedule
03:00 PM - 06:00 PM
$87.87
10:30 AM - 01:30 PM
$87.87
Choose your schedule
03:00 PM - 06:00 PM
$87.87
10:30 AM - 01:30 PM
$87.87
Choose your schedule
03:00 PM - 06:00 PM
$87.87
10:30 AM - 01:30 PM
$87.87
Choose your schedule
10:30 AM - 01:30 PM
$87.87
03:00 PM - 06:00 PM
$87.87
Choose your schedule
10:30 AM - 01:30 PM
$87.87
03:00 PM - 06:00 PM
$87.87
Choose your schedule
10:30 AM - 01:30 PM
$87.87
03:00 PM - 06:00 PM
$87.87
Choose your schedule
10:30 AM - 01:30 PM
$87.87
03:00 PM - 06:00 PM
$87.87
Choose your schedule
10:30 AM - 01:30 PM
$87.87
03:00 PM - 06:00 PM
$87.87
Choose your schedule
10:30 AM - 01:30 PM
$87.87
03:00 PM - 06:00 PM
$87.87
Choose your schedule
10:30 AM - 01:30 PM
$87.87
03:00 PM - 06:00 PM
$87.87
Choose your schedule
10:30 AM - 01:30 PM
$87.87
03:00 PM - 06:00 PM
$87.87
Choose your schedule
10:30 AM - 01:30 PM
$87.87
03:00 PM - 06:00 PM
$87.87
Choose your schedule
10:30 AM - 01:30 PM
$87.87
03:00 PM - 06:00 PM
$87.87
Choose your schedule
10:30 AM - 01:30 PM
$87.87
03:00 PM - 06:00 PM
$87.87
Choose your schedule
10:30 AM - 01:30 PM
$87.87
03:00 PM - 06:00 PM
$87.87
Choose your schedule
10:30 AM - 01:30 PM
$87.87
03:00 PM - 06:00 PM
$87.87
Choose your schedule
03:00 PM - 06:00 PM
$87.87
10:30 AM - 01:30 PM
$87.87
Choose your schedule
03:00 PM - 06:00 PM
$87.87
10:30 AM - 01:30 PM
$87.87
Choose your schedule
03:00 PM - 06:00 PM
$87.87
10:30 AM - 01:30 PM
$87.87
Choose your schedule
03:00 PM - 06:00 PM
$87.87
10:30 AM - 01:30 PM
$87.87
Choose your schedule
10:30 AM - 01:30 PM
$87.87
03:00 PM - 06:00 PM
$87.87
Choose your schedule
10:30 AM - 01:30 PM
$87.87
03:00 PM - 06:00 PM
$87.87
Choose your schedule
10:30 AM - 01:30 PM
$76.89
03:00 PM - 06:00 PM
$76.89
Choose your schedule
10:30 AM - 01:30 PM
$76.89
03:00 PM - 06:00 PM
$76.89
Choose your schedule
10:30 AM - 01:30 PM
$76.89
03:00 PM - 06:00 PM
$76.89
Choose your schedule
10:30 AM - 01:30 PM
$76.89
03:00 PM - 06:00 PM
$76.89
About the Experience
If we don't see any cetaceans, we offer the second trip!
Duration 3 hours
About Do you want the guarantee of a tourist tour? Come see dolphins, whales, and more. trip description Departure from the Funchal marina towards somewhere in the Atlantic 364 days a year, twice a day. We tear the sea in search of the right coordinates and the dolphins reveal themselves there, playful, communicative, energetic. It may seem like it's just for the photo, but you're living in their enchanted world. The whales, which may or may not release embarrassing odors, soon decide to show up. Meanwhile, this whole 3-hour spectacle of wildlife that stays in our memory, sometimes we are lucky enough to see turtles and seabirds. When the weather is inviting, we stop to swim in the mild sea off Cabo Girão, and, in sophisticated winds, we turn off the engine to hoist the sail, polluting less and relaxing even more. It's a 3-hour journey that is really worth doing at least once in your life, both for visitors and islanders alike. Book now and bring your own. Included we offer the beauty of the Madeiran coast aboard our catamaran. Possibility of watching dolphins, whales, and turtles. In summer you will have the possibility to swim and snorkel. We offer the second trip (*) Check-in ends 30 minutes before Departure.
Unlock a World of Exclusive Perks
Unlock a world of privileges with our Travel Rewards Program. Sign up and instantly enjoy.